"A tree is best measured when it is down," the poet Carl Sandburg once observed, "and so it is with people." The recent death of Harry Belafonte at the age of 96 has prompted many assessments of what this pioneering singer-actor-activist accomplished in a long and fruitful life.
Belafonte's career as a ground-breaking entertainer brought him substantial wealth and fame; according to Playbill magazine, "By 1959, he was the highest paid Black entertainer in the industry, appearing in raucously successful engagements in Las Vegas, New York, and Los Angeles." He scored on Broadway, winning a 1954 Tony for Best Featured Actor in a Musical – John Murray Anderson's Almanac. Belafonte was the first Black person to win the prestigious award. A 1960 television special, "Tonight with Belafonte," brought him an Emmy for Outstanding Performance in a Variety or Musical Program or Series, making him the first Black person to win that award. He found equal success in the recording studio, bringing Calypso music to the masses via such hits as "Day-O (The Banana Boat Song)" and "Jamaica Farewell."
Harry Belafonte - Day-O (The Banana Boat Song) (Live)www.youtube.com
Belafonte's blockbuster stardom is all the more remarkable for happening in a world plagued by virulent systemic racism. Though he never stopped performing, by the early 1960s he'd shifted his energies to the nascent Civil Right movement. He was a friend and adviser to the Reverend Doctor Martin Luther King, Jr. and, as the New York Times stated, Belafonte "put up much of the seed money to help start the Student Nonviolent Coordinating Committee and was one of the principal fund-raisers for that organization and Dr. King's Southern Christian Leadership Conference."
The Southern Poverty Law Center notes that "he helped launch one of Mississippi's first voter registration drives and provided funding for the Freedom Riders. His activism extended beyond the U.S. as he fought against apartheid alongside Nelson Mandela and Miriam Makeba, campaigned for Mandela's release from prison, and advocated for famine relief in Africa." And in 1987, he received an appointment to UNICEF as a goodwill ambassador.
Over a career spanning more than seventy years, Belafonte brought joy to millions of people. He also did something that is, perhaps, even greater: he fostered the hope that a better world for all could be created. And, by his example, demonstrated how we might go about bringing that world into existence.
If you're like me, you go through a new pair of sunglasses every few months. There has to be a better, more sustainable way to shop for sunglasses.
If you're like me, you go through a new pair of sunglasses every few months.
Many of us don't have the money to drop $100+ on a reliable pair of shades, so we fall into the trap of buying cheap, poorly made sunglasses from Bodega corner stores or from the mall. Sure, they last for a while. But after a few months, they either get scratched, lost, or you just don't care enough to truly take good care of them. There has to be a better, more sustainable way to shop for sunglasses. What if I told you that you can buy a good pair of shades at an affordable price, and change lives in the process? At Diff Charitable Eyewear, more than 2 million lives have been changed as a result of their sunglasses. Before you roll your eyes, let's break it down.
At DIFF, they believe that vision is power, and have committed themselves to create a world that gives everyone equal access to affordable vision care. Since the company's launch in 2014, DIFF has provided over 2 million people with the gift of sight through eye exams, surgeries, glasses, and medicine. And it's all because of your sunglass purchases! DIFF has an ongoing partnership with Sightsavers – an international non-governmental organization that works to combat avoidable blindness and promote equality for people with visual impairments in developing nations. Together, DIFF and Sightsavers have provided sight and eye care to millions of struggling people around the world.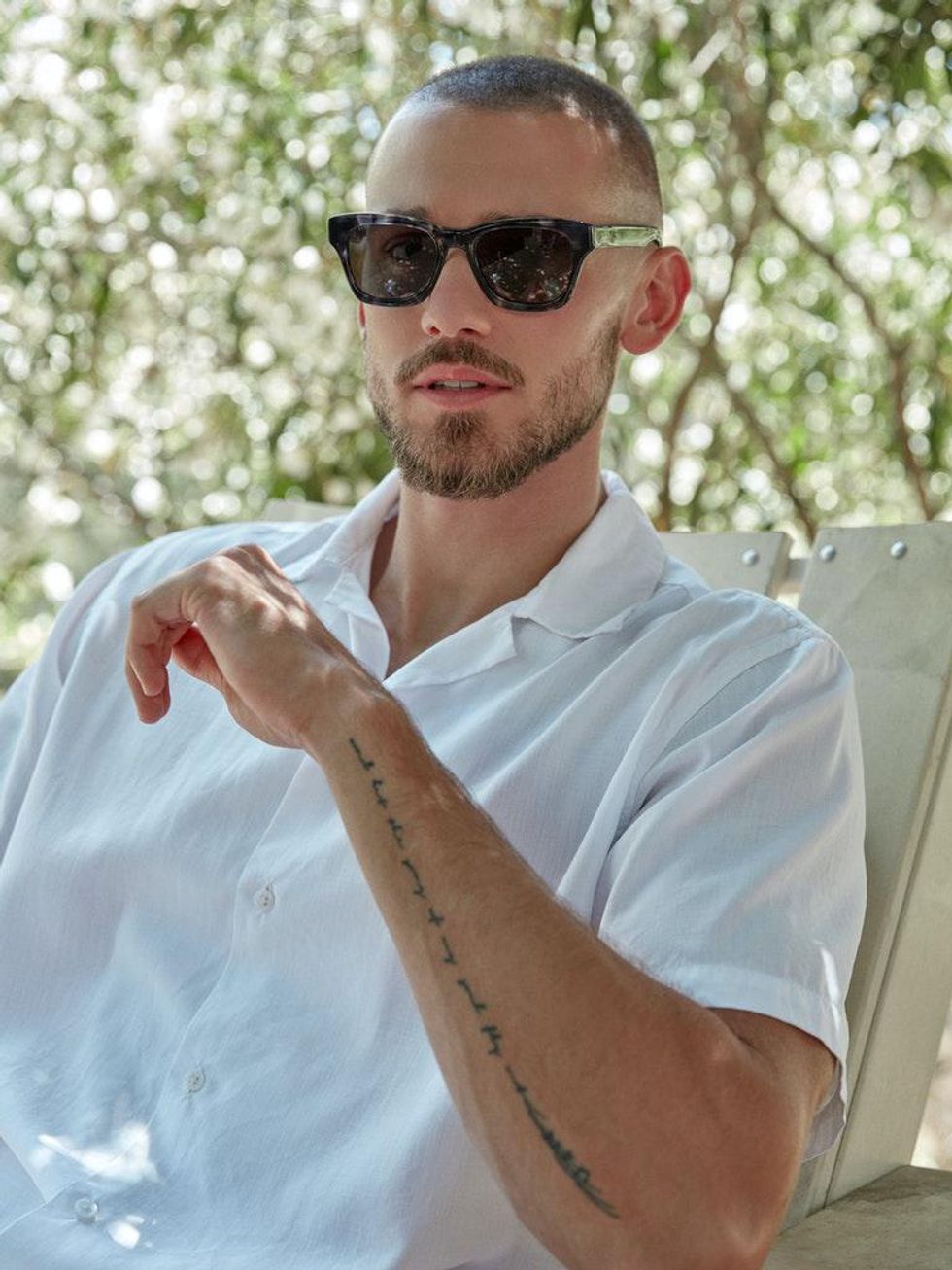 DIFF Sunglasses
DIFF is also involved in a charity project known as Project DIFF, which offers worldwide programs that support empowerment and education, such as their Pouch Program and Tribe Alive Partnership in Honduras. Their Pouch Program crafts colorful sunglass cases in Uganda, while Tribe Alive makes unique sunglass chains that provide reliable incomes to female artisans.
Aside from their philanthropic aspects, the great thing about DIFF eyewear is that they don't just offer fashionable sunglasses. They also offer blue light glasses for people who stare at a computer screen all day. They also have prescription lenses, reading glasses, and even a skincare line that features a hydrogel eye mask and organic eye serum made from grapeseed oil, coconut oil, and Vitamin C.
For those overwhelmed by the number of choices at their disposal, it's easy to find DIFF's bestsellers on their website. With its ultra-modern brow bar and teardrop lens, the Koko Sunglasses are a great pair of shades. Koko's versatile silhouette adds a splash of sexy to an already sophisticated look for only $95. Perhaps you're looking for a pair that are a tad more minimalist? Check out DIFF's Summit shades are the perfect subtle accessory at just $89. The Summit's evergreen unisex style complements any outfit. Its delicate detailing is a go-to accessory that's sophisticated and stylish without being too loud.
Aside from DIFF's greatest hits, there are plenty of collaborations with some of today's biggest celebrities! From legendary singers like H.E.R. to collabs with Lauren London and Jessie James Decker. DIFF even created a Star Wars line in support of the latest trilogy. The point is that DIFF Charitable Eyewear not only cares about making a difference but actually makes a difference while creating some of the trendiest shades on the market. The point is, there's a lot to browse and choose from, and all of it supports an amazing cause! So for those in the market for a new, affordable pair of glasses, DIFF Charitable Eyewear should be your one-stop shop.
Learn more about Diff sunglasses here.

New evidence suggests asymptomatic transmission is less likely than previously thought.
On Monday, a representative from the World Health Organization called asymptomatic transmissions of the coronavirus "very rare." This was quickly bolstered by conservative lawmakers to call for the end of social distancing guidelines and the mandatory wearing of face masks. Many health experts and scientists questioned WHO's statement, citing a lack of evidence.
Today, WHO has walked back their original statement, clarifying that the observation "was based on a relatively small set of studies," and, "Evidence suggests people with symptoms are most infectious, but the disease can be passed on before they develop."
So What Happened?
Essentially, the original statement was referring to a small set of data from various countries in instances where an asymptomatic case had been followed up and secondary infections among the asymptomatic person's contact had been sought out. This data suggested that infections among the people the asymptomatic person had come in contact with were "very rare."
The WHO emphasized today that there is no way of knowing if this trend is true on a global scale.
According to the BBC, the Director of the WHO's health emergencies program, Dr Michael Ryan, said he was "absolutely convinced" asymptomatic transmission was occurring, but "the question is how much."

What Exactly Does Asymptomatic Mean, Anyway?
According Dr Van Kerkhove, the WHO's head of emerging diseases, there are three categories within the designation of "asymptomatic."
People who never develop symptoms (asymptomatic)
People who test positive when they don't yet have symptoms - but go on to develop them (pre-symptomatic)
People with very mild or atypical symptoms who do not realise they have coronavirus
So, while people who never develop symptoms are unlikely to pass on the virus, it's impossible to know if someone who has tested positive is truly asymptomatic or merely pre-symptomatic. If they are pre-symptomatic, then they are more likely to pass on the virus.
Should I Continue to Social Distance and Wear a Mask?
Yes. There is still so much that experts don't know about the spread of COVID-19, so while some evidence may suggest the virus isn't as easily passed on by as many people as previously thought, that doesn't mean you won't contract the virus if you aren't careful.
It's time we stop acting like the leading Democratic candidate is the only old guy who's ever had a heart attack.
Whoever your pick might be in the 2020 Presidential Election, there's an overarching issue that's been largely prominent: the age of the Democratic front-runner, Bernie Sanders.
At 78, Sanders would be the oldest elected president in the country's history (a title currently held by Trump). The topic of his health became more hotly debated after he suffered a heart attack last October, resulting in him having two stents inserted. Though he bounced back to give one of his best debates yet that very same month, critics have been quick to cite Sanders' declining health as a hindrance to his electability. The backlash is getting even louder as Sanders claims he won't divulge his comprehensive health records. "We have released a detailed medical report, and I'm comfortable on what we have done," he said this week during a CNN town hall.
Sanders' campaign has released letters from three doctors who all asserted the senator is in good health. "I do not see a reason why he would not be able to function effectively in a high stress job," said Dr. Mary Ann McLaughlin, director of cardiovascular health and wellness at Mount Sinai Heart in New York. Why are Sanders' opposers so adamant that his health will fail him in office?
Yes, the senator is the oldest candidate in the race, but not by much: Michael Bloomberg and Joe Biden are 78 and 77 respectively, while Sanders' fellow progressive Elizabeth Warren is 70—the same age as Trump when he was elected. The health of Bloomberg, Biden, and Warren hasn't been scrutinized nearly as much as Sanders'. Sure, he might be the only one of the bunch who's suffered a heart attack, but that alone shouldn't be a disqualifier; notable politicians including President Dwight D. Eisenhower, President Lyndon Johnson, and Vice President Dick Cheney all proceeded with lengthy, successful careers in office despite suffering heart attacks early on.
A heart attack should not render an otherwise healthy candidate unfit for presidency, and Sanders' campaign has offered enough proof of his well-being. Our country's entire history has been predominantly dictated by old white men—why make an exception for someone who can actually instigate radical change?
Better meat options exist.
Every year, humans eat 70 billion animals around the globe, and 9 billion of them are killed in the U.S.
According to a recent article in The Guardian, the most significant way to lower your impact on the environment is cut out meat and dairy from your diet: "The new analysis shows that while meat and dairy provide just 18% of calories and 37% of protein, it uses the vast majority – 83% – of farmland and produces 60% of agriculture's greenhouse gas emissions."
This presents environmentally-conscious animal eaters with a stark choice: Give up eating animals, or give up on your beliefs. But there is a middle ground, which involves choosing options that have, if not a zero-impact, perhaps a lower one. Here is a list of choices, going from best to worst.
Chicken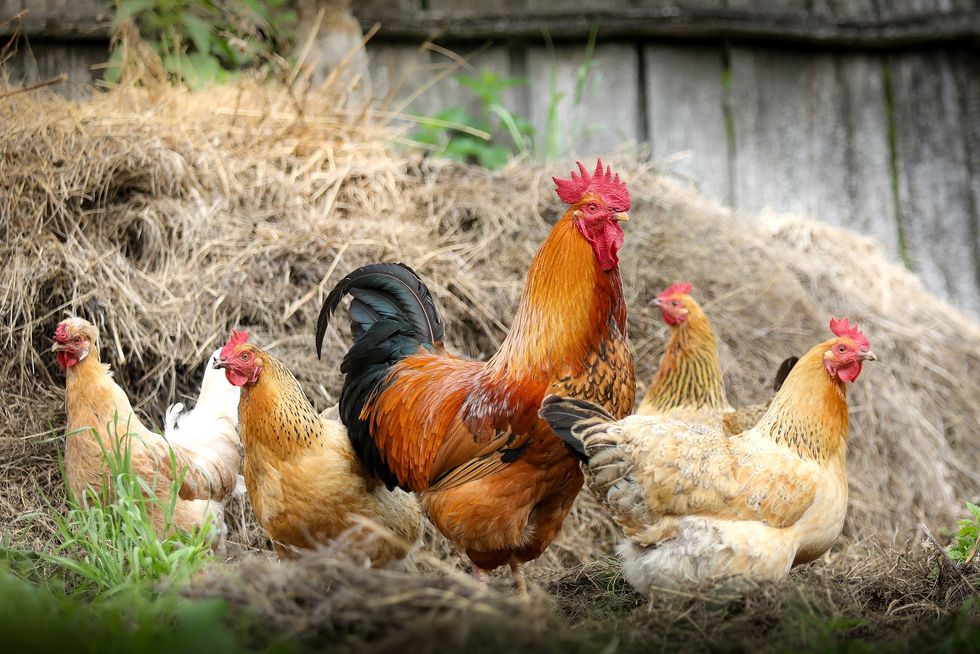 For those who aren't ready to give up meat but want a more environmentally-friendly option, switching to chicken is one of the best choices. Slate explains that chickens produce a much lower amount of carbon dioxide than cows. Cows generate about four times more greenhouse gases than chickens. In addition, chickens only create two to four pounds of manure per pound of weight, which is less than the 35 to 65 pounds cows make per pound of beef, according to Slate. Experts recommend looking for free-range chickens raised without antibiotics.

Pork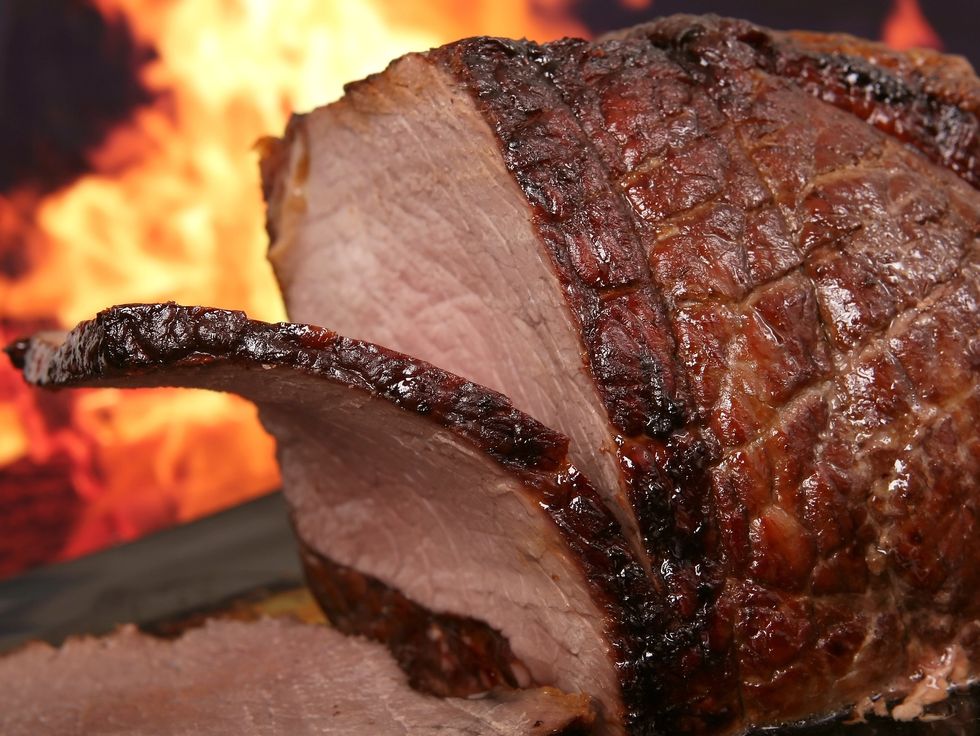 Pork is a better environmental choice than beef because pigs produce about 50% less carbon dioxide than cows, according to the BBC. Pigs are also omnivores (they'll eat anything), and this is actually better for the environment than cows that require grass or grains. A hog can help reduce food waste by consuming vegetable scraps and other food that would have been discarded. Another positive is that pigs need less feed overall compared to cows.

Mussels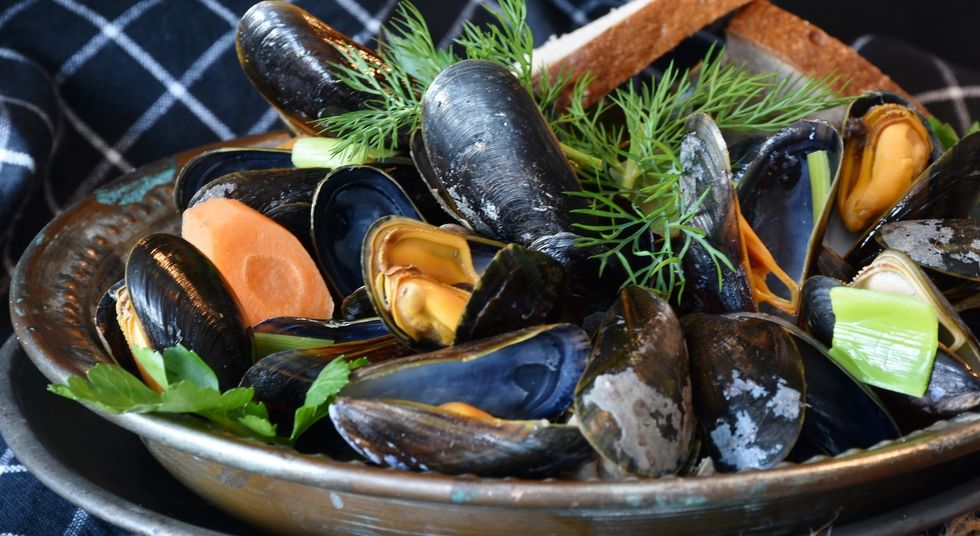 Technically, mussels aren't meat because they're categorized as seafood. However, they're an option for people who don't want to go vegan and still want a good source of protein. The BBC explains that mussels actually capture carbon dioxide, so they're an environmentally-responsible alternative and a better choice than farm-raised fish. They don't need to eat other food sources to grow because they filter nutrients from the water, so their impact is lower. Moreover, they don't contribute to pollution.
Meat-Buying Tips
Shoppers who are worried about the environmental impact of their meat purchases should consider the following tips. First, try to reduce the number of days per week that you eat meat. You can switch to meatless Mondays or make the weekends meat-free. Another option is to use meat alternatives like tofu more often when you cook. Look for free-range and organic meat products. Some other label names to watch for include cage-free or barn-roaming.
There are meat options that are more environmentally-friendly. Consider making chicken, pork, and mussels more frequently for dinner.
The best way to minimize risk is to stay informed.
Modern medicine, especially vaccines, have drastically reduced the likelihood of getting infected by a deadly disease in first world countries.
But new strains, unvaccinated people, and other unforeseen factors can still pose a threat, and when an outbreak does occur, disease can spread like wildfire. This is especially true in third world countries, where access to medicine is lacking. These are just eight recent disease outbreaks you need to know about to keep yourself safe.
1. Yellow Fever - Nigeria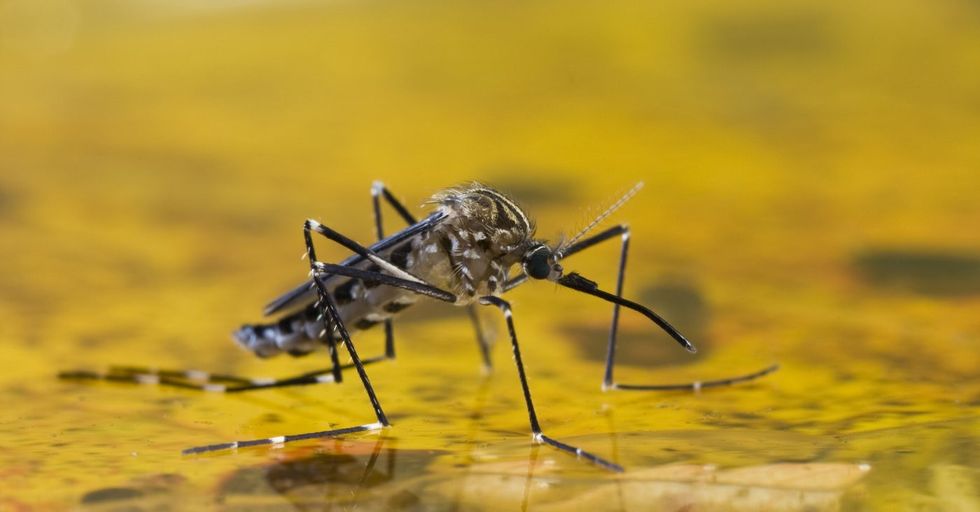 medium.com
Yellow Fever, named for the yellowing effect it causes on skin, is currently spreading in Nigeria's Edo State. The virus is mainly spread through mosquitoes. This outbreak is unusually large in scale and severity, especially considering it's coming at a time of year when many travelers vacation to Nigeria. The World Health Organization (WHO) is not currently recommending any travel or trade restrictions, but they do implore any potential travelers to get vaccinated against the virus.

2. Ebola Virus - Democratic Republic of the Congo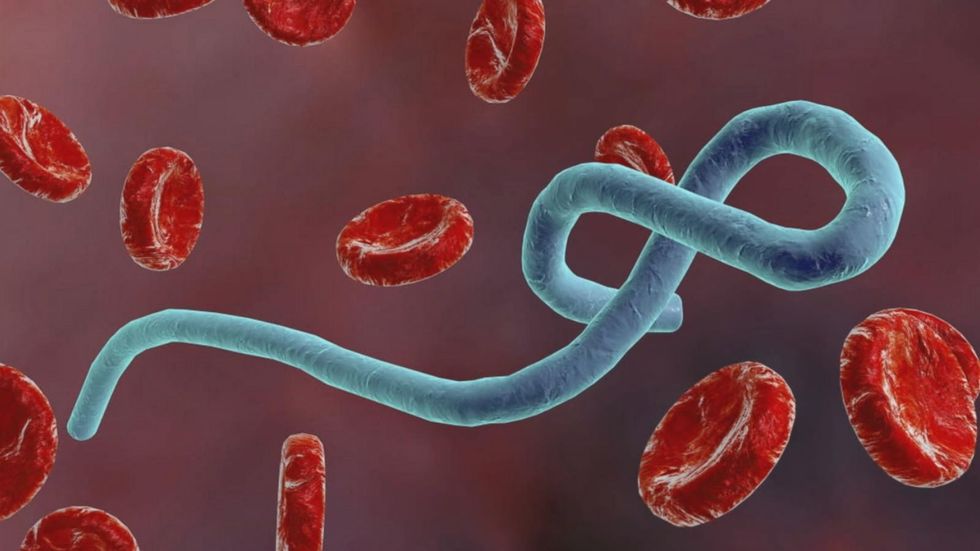 abcnews.com
An ongoing Ebola epidemic has been raging in the Democratic Republic of the Congo, with 16 new cases confirmed between December 27, 2018 and January 2, 2019. Ebola is incredibly deadly, causing bloody vomit and internal bleeding, and spreads easily through saliva, bodily fluids, and contact with contaminated surfaces. Since there is no current accredited vaccine for Ebola, travelers are recommended to seek medical advice beforehand.
3. Measles - New York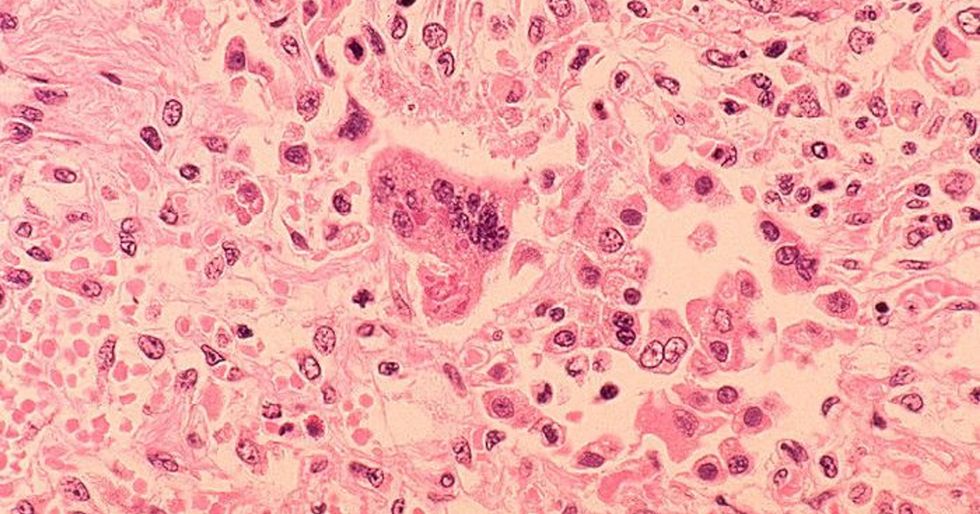 gannett-cdn.com
In 2019, confirmed cases of Measles have hit record highs in New York, at least dating back for a few decades. Measles is the most deadly vaccine-preventable virus, mainly affecting young children and resulting in a red, blotchy skin rash. The virus, which had been mostly irrelevant for decades due to vaccines, has been experiencing a global resurrection propelled by parents not vaccinating their children.
4. Hantavirus Disease - Republic of Panama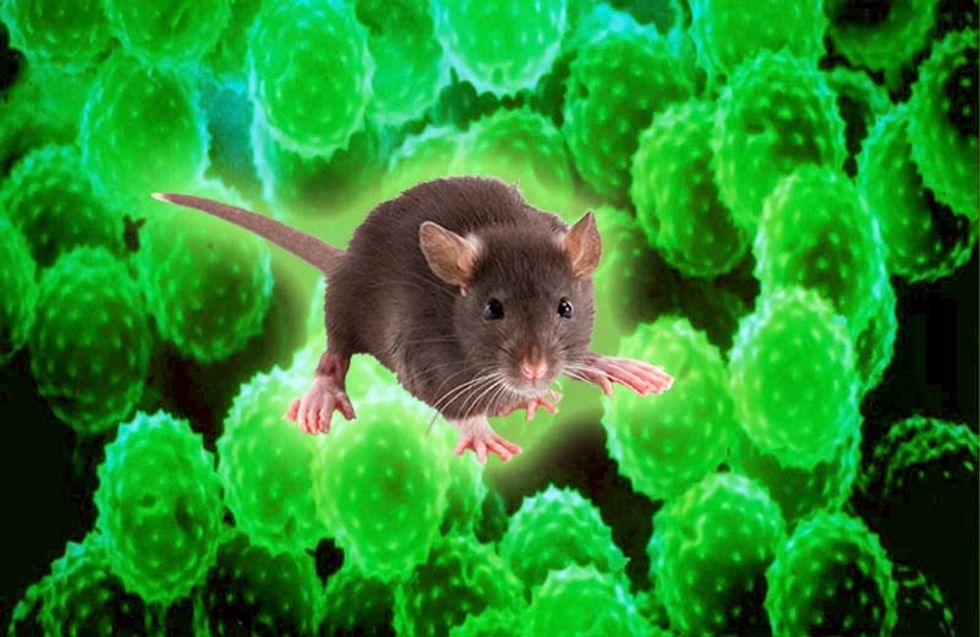 grancorenviro.com
Hantavirus disease has been ramping up in the Republic of Panama with 103 confirmed cases during 2018. Infection can progress to Hantavirus Pulmonary Syndrome (HPS), which is a fatal respiratory disease. The disease is primarily spread through rodents, and early treatment has a high success rate of mitigating lasting effects.
5. Typhoid Fever - Islamic Republic of Pakistan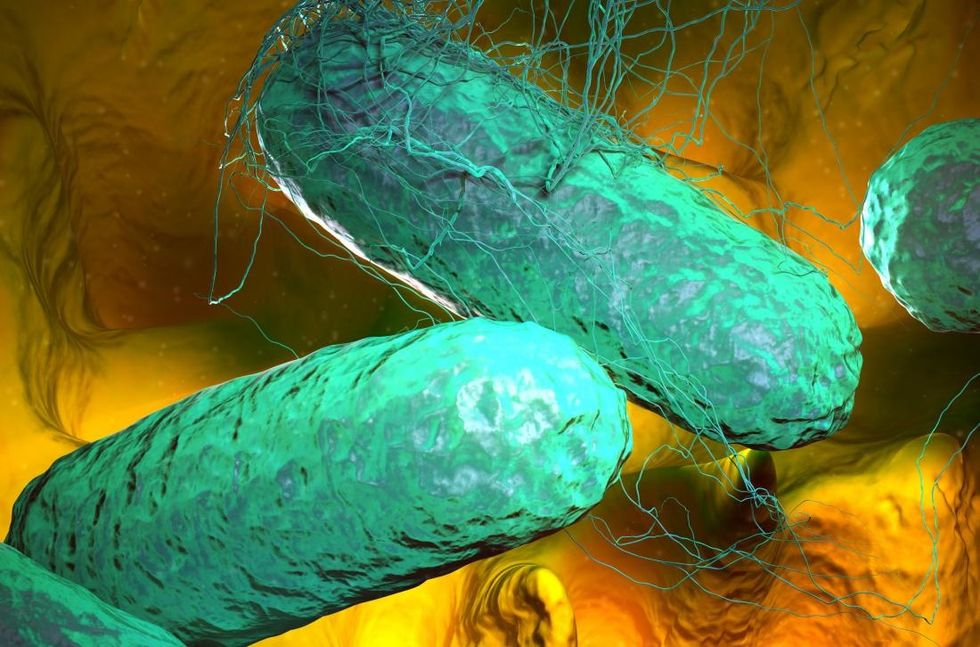 medicalnewstoday.com
A drug-resistant outbreak of Typhoid Fever has recently been reported in the Islamic Republic of Pakistan. Typhoid Fever is a very serious disease that causes high fever, stomach issues, and in rare cases can result in internal bleeding and death. The illness is primarily spread through contaminated food and water, and the WHO notes that this outbreak highlights the importance of public health measures to prevent such spreads.
6. Candida Auris - US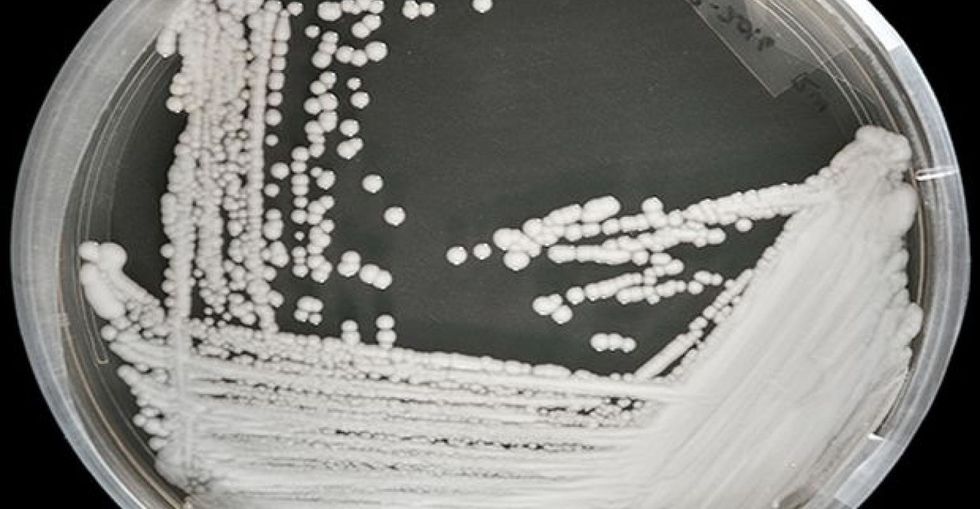 infectioncontroltoday.com
A type of yeast, Candida Auris is a relatively new infection that has proven difficult to combat. In 2018 there were nearly 500 confirmed cases in the US, and the trend seems to be continuing into 2019. Unfortunately the infection is largely drug-resistant, hard to spot, and prone to outbreak within the healthcare community.
7. Influenza - U.S.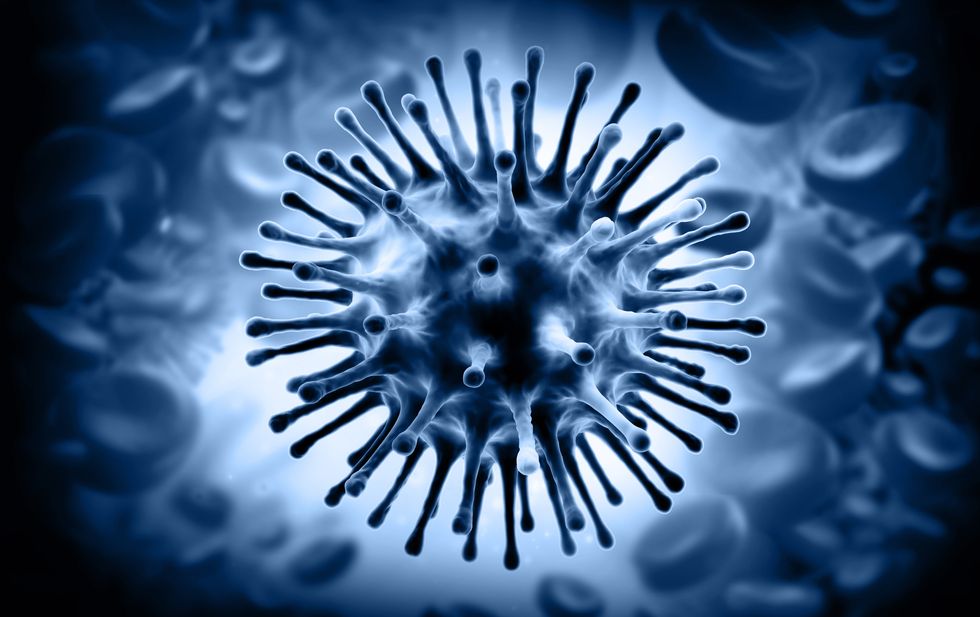 southernresearch.org
This past flu season, over 80,000 people died from influenza, giving 2017-2018 the highest influenza death toll in 40 years. This was partially a result of the flu vaccine not being as successful as in previous years. People are still strongly recommended to continue getting their yearly flu vaccine to prevent future outbreaks of preventable strains.
8. E. Coli - U.S.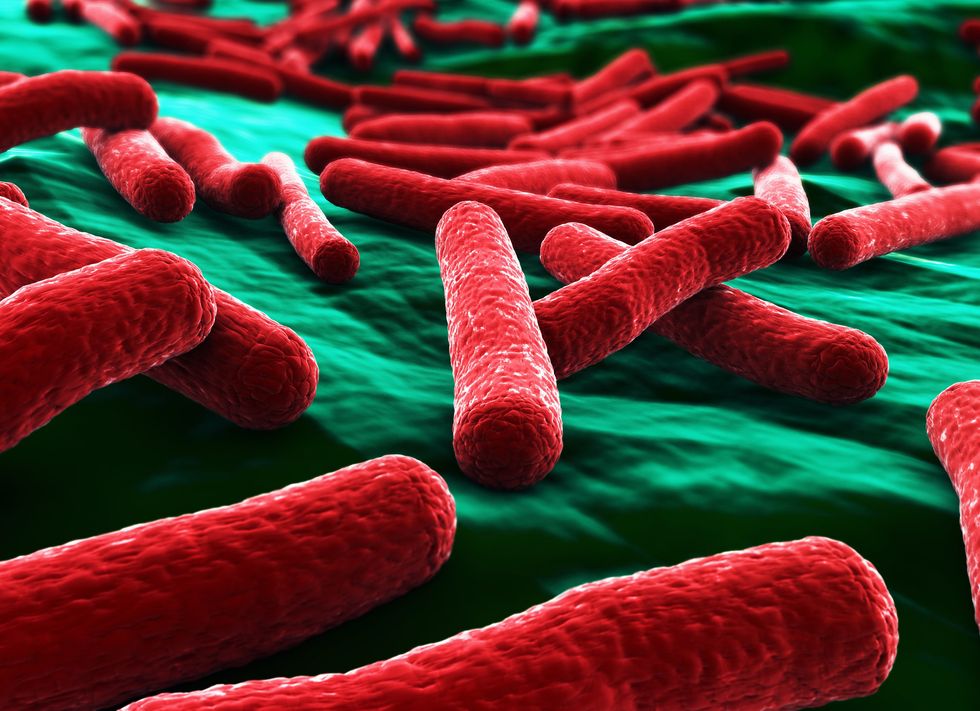 internapcdn.net
In June of 2018, an E. coli outbreak linked to contaminated romaine lettuce killed 5 people in the US. This strain of E. coli produced life-threatening toxins in the body which caused severe diarrhea, amongst other illnesses. 197 people were affected in total, but luckily the outbreak was contained. Yet another outbreak of E.coli linked to California-grown romaine lettuce ended on January 9, 2019, this time infecting 62 people. Unfortunately, E. coli and Salmonella poisoning is a relatively common occurrence now, especially considering how understaffed the U.S. Food and Drug Administration is currently. The ongoing government shutdown has served to further this problem, making safe oversight of food a serious issue right now.
Ultimately, sometimes you can do all the right things and still get infected with a disease or illness. That being said, with access to modern medicine, it's important to take every possible precaution to avoid preventable outcomes. This means making sure you, your family, and your friends are properly vaccinated, as well as avoiding those who are not. It also means doing your research before traveling to prepare for any possible outbreaks. Should you follow those basic rules, your risk of infection will be at a minimum.
The rare condition is known to have polio-like symptoms, but no vaccine and no treatment.
An untreatable illness is afflicting young children at an alarming rate in the U.S. this year.
According to the Centers for Disease Control, 62 cases of acute flaccid myelitis (AFM) have been confirmed, spanning across 22 states. Last year, there were 33 confirmed cases across 16 states. To date, there are as many as 65 additional cases still under investigation in a total of 30 states. While the CDC is testing every confirmed patient in search of a cause for the flare of incidents this season, results offer no answers.
The CDC is raising concerns over the marked increase in the condition's occurrence since August 2014. On average, one in a million people in the U.S. contract AFM. The disease presents with polio-like symptoms such as weakness or sudden loss of muscle tone in the arms and legs. Other symptoms include fever or respiratory problems. Youth are particularly vulnerable to the illness; 90% of cases affect children under the age of 18, while the average age of patients is only 4 years old. The rare condition severely compromises the nervous system, particularly the gray matter surrounding the spinal cord, potentially causing paralysis or death. Although the disease is known to be caused by a virus, it's unknown why some people are more susceptible than others or why some patients recover quickly while AFM proves fatal to others.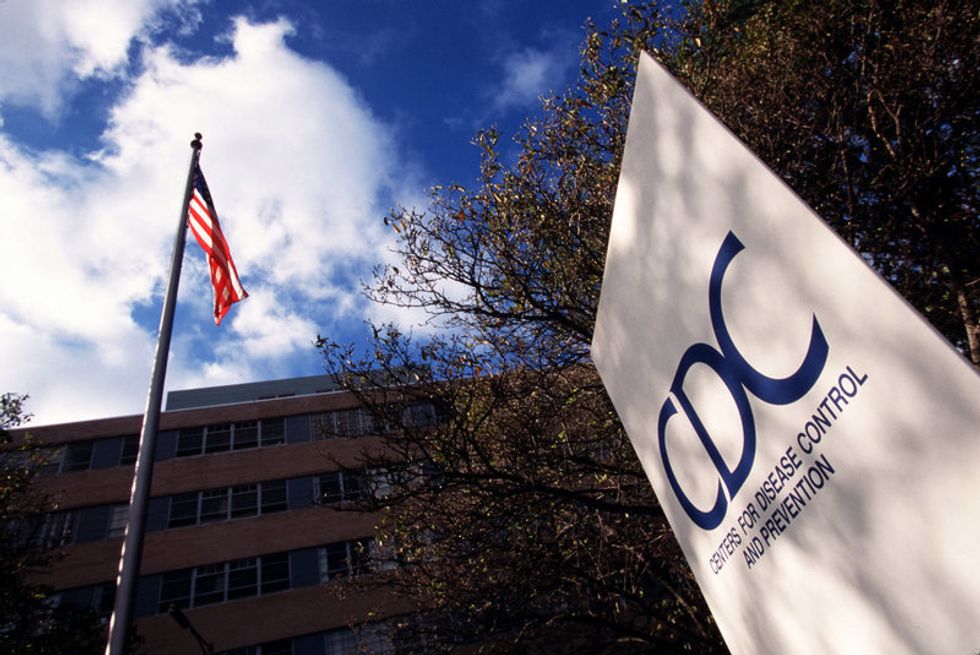 NPR
Dr. Nancy Messonnier, director of the CDC's National Center for Immunization and Respiratory Diseases, confirms, "We have not been able to find a cause for the majority of these AFM cases." She suggests, "AFM may be caused by other viruses, including enterovirus, environmental toxins and a condition in which the body's immune system attacks and destroys tissue that it mistakes for foreign material."

Despite its likeness to polio, there is no vaccine to prevent AFM. No specific treatments or interventions have been established in the medical community. Current treatment plans only include palliative care and physical therapy for chronic nerve pain, as well as medical intervention in the event that nerve weakness renders patients incapable of breathing on their own. Antidepressants are also recommended to help a patient cope.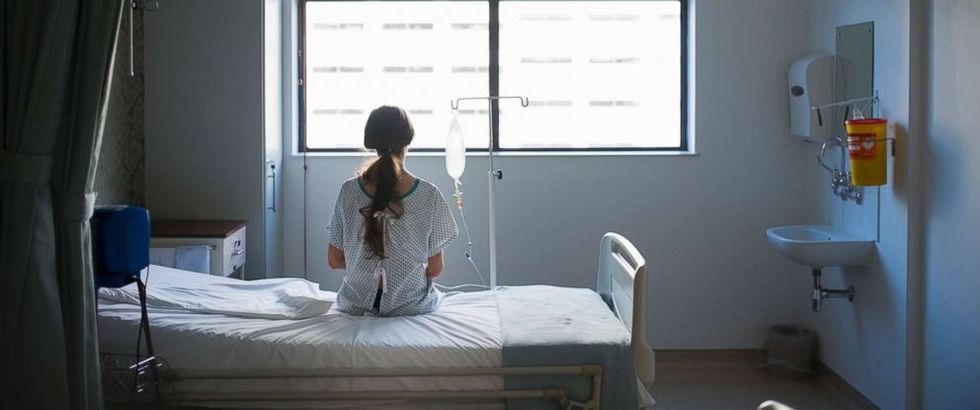 ABC News
The CDC is urging parents and caretakers to remain vigilant of possible AFM symptoms in young people. As for prevention, the health agency is left grappling, recommending general precautions similar to those against the flu: thorough hand-washing, staying up-to-date on other vaccines, and using insect repellent to protect against mosquito bites. "This is a pretty dramatic disease," Dr. Messonnier said. "This is a mystery so far, and we haven't solved it yet, so we have to be thinking broadly."

Meg Hanson is a Brooklyn-based writer, teacher, and jaywalker. Find Meg at her websiteand on Twitter @megsoyung.
What's next for Monsanto?
Monsanto has been accused of not revealing the hazards of using its Roundup™ weed killer.
Research has shown a potential link between the glyphosate in Roundup and cancer. In addition, glyphosate may cause kidney and liver problems. Although an estimated 4,000 lawsuits have been filed against Monsanto, Dewayne Johnson is the first person to be awarded $289 million in damages after he developed terminal cancer, which he attributed to being exposed to Roundup as a school groundskeeper. What does this landmark lawsuit mean for the future?
More Lawsuits Against Monsanto
A federal judge has already ruled that lawsuits against Monsanto from 400 plaintiffs can move forward to trial. U.S. District Judge, Vince Chhabria, concluded that a jury should decide if glyphosate causes cancer in their cases. Ranging from landscapers to farmers, the plaintiffs claim that Roundup causes non-Hodgkin's lymphoma, which Monsanto denies. Considering Dewayne Johnson's successful case against Monsanto, it's reasonable to expect that the company's future will include hundreds and possibly thousands of lawsuits.
Bayer Will Appeal the Verdict
Bayer paid $66 billion to acquire Monsanto, and the merger will eliminate Monsanto's name. However, Bayer plans to appeal the $289 million verdict in the Dewayne Johnson case and wants a judge to reverse the jury's decision. If reversing the ruling fails, then Bayer plans to take the case to California appellate courts. In addition, Bayer has indicated it's not willing to settle out of court. It appears the company is prepared for years of lawsuits.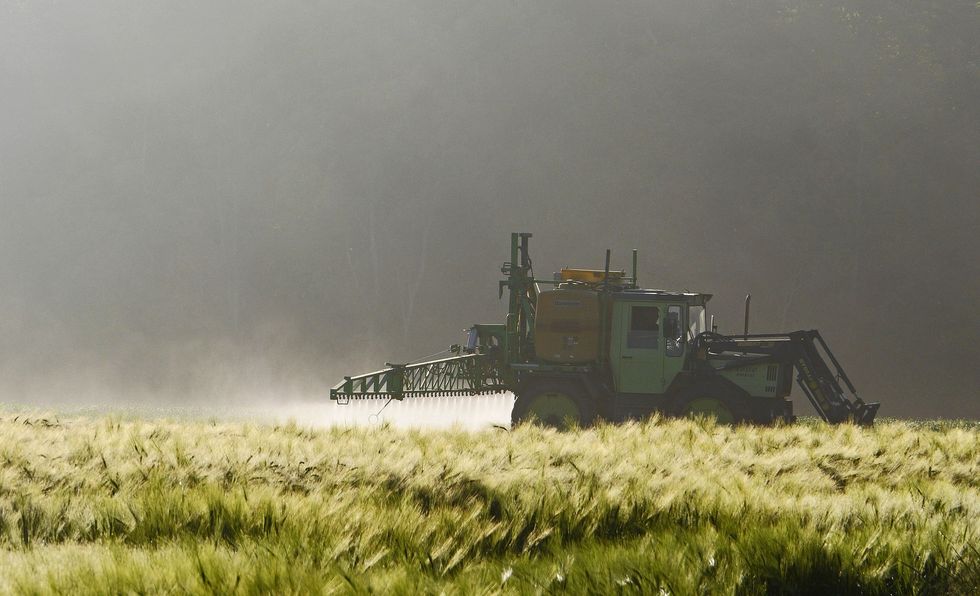 Roundup May Disappear From Store Shelves

Bayer is allegedly considering the option of removing Roundup from common gardening uses but may continue to sell it to farmers. This means that the average consumer may not be able to buy it in the future. It's important to note that the company hasn't confirmed these plans.
Roundup Bans May Increase
Roundup is already banned in several countries, and more may follow suit in the near future. Roundup is currently banned in Argentina, Belgium, El Salvador, Netherlands, and Sri Lanka. Germany and France have also announced their intention to ban the weed killer, and some stores have already started to remove it. In the United States, multiple cities and states (parts of Colorado, California, and Florida) around the country have glyphosate restrictions or bans.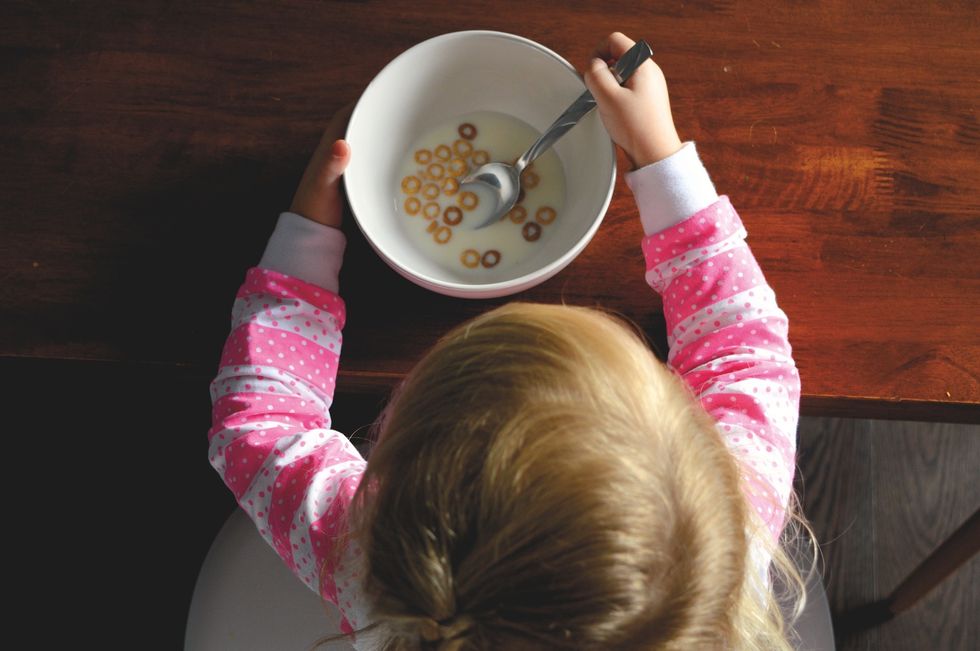 Concerns About Glyphosate in Food Will Grow
The lawsuit against Monsanto and the bans around the world are making people more aware of Roundup. Concerns about glyphosate, the active ingredient in the weed killer, showing up in food are also on the rise. A recent report from the Environmental Working Group (EWG) found Roundup in popular cereals, granola, and oats. Even some of the organic products tested positive for glyphosate. About 75 percent of all the samples tested by EWG had levels that were higher than the group considers safe for children. The EWG is encouraging people to demand that the United States Environmental Protection Agency (EPA) restrict Roundup use.
The Dewayne Johnson v. Monsanto Company was the first case to go to trial, but it will not be the last. You can expect to see more Roundup lawsuits and bans in the future.
Stay away from these lunch containers and packing items.
Once you've conquered the temptation of eating out for lunch every day, packing your own food seems like the perfect alternative. However, if you're packing certain items, then that brown bag lunch could be doing more harm than good. Before you start stuffing a lunchbox with cut vegetables and sandwiches, consider the following packing items you should avoid.
1. Plastic Containers for Microwaving
No one wants to eat cold soup or a frozen burrito for lunch, but microwaving food in plastic containers that you bring from home may expose you to chemicals such as bisphenol-A (BPA) or phthalates. Harvard Health recommends checking that the plastic containers have microwave-safe labels, which means they have been tested not to leak chemicals into your food. In addition, don't use old or scratched plastic containers because they may expose you to chemicals. Instead, consider switching to glass or ceramic items that are safe for microwaves.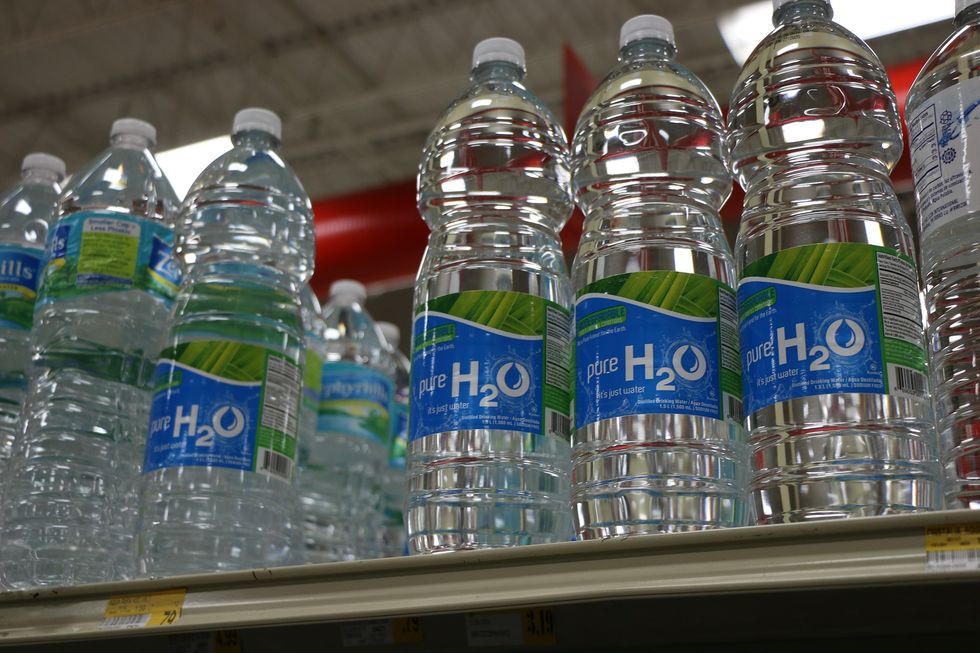 Plastic water bottles
2. Plastic Water Bottles
You may think that BPA-free plastic water bottles are safe, but one study found that almost all plastic products release chemicals. Even the BPA-free items may be dangerous. When researchers took a variety of plastic products and put them through common-use stresses such as ultraviolet radiation from the sun or microwaving, they leaked chemicals. If you care about your health, switch to stainless steel, glass, or ceramic water bottles.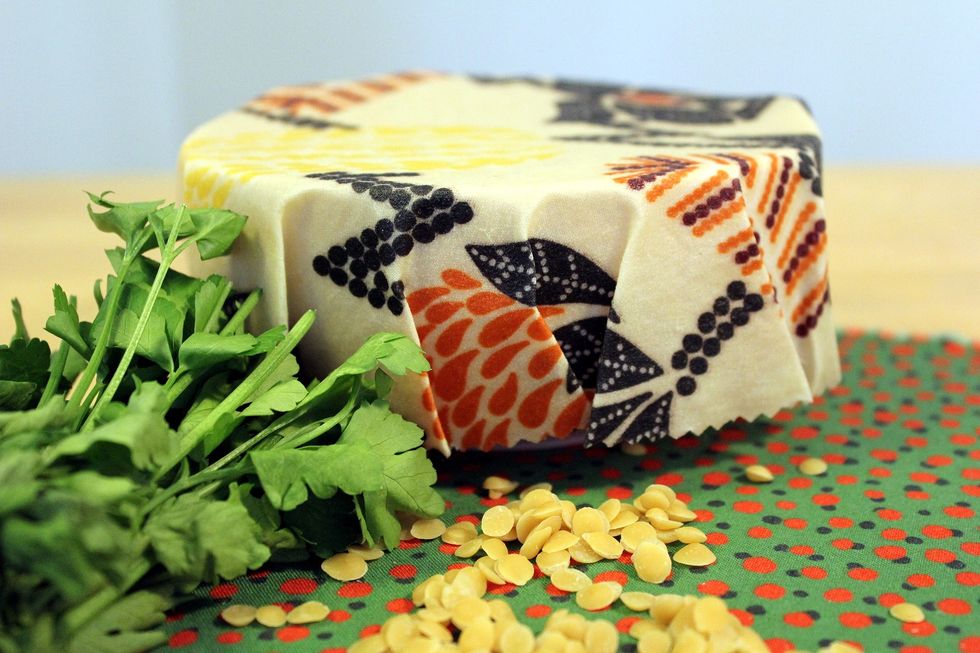 An alternative to plastic cling wrap made from beeswax
3. Plastic Cling Wrap
Whether you wrap a sandwich in it or use it to cover a bowl meant for the microwave, plastic cling wrap can seem like a convenient solution. However, you may be paying for it with your health. If the plastic cling wrap comes in contact with hot food while it's in the microwave, it can actually melt a little. This means you'll be eating some plastic along with the soup. Consider eliminating the plastic wrap completely. Some alternatives include paper towels, wax paper, beeswax wraps, and cotton bowl covers. If you must use a microwave, then choose silicone lids or white paper towels to cover the food.
4. Dangerous Lunchboxes
If you're worried about packing a healthy lunch, don't forget to check the lunchbox. One study tested 40 children's lunch boxes and found 35 percent of them contained lead. Many adults also use these boxes to pack their food for work, so it's crucial to check for recalls and verify that the lunchbox you're using is safe. Make sure it says lead-free on the labels. Also, consider using a stainless steel lunchbox since it won't leak chemicals.
5. Single-Use Food Items
From cups of applesauce to plastic packets of ketchup, single-use food items sometimes make their way into packed lunches. Not only are they creating unnecessary waste, they're usually made from plastic. Some ways to eliminate single-use food items from your lunch include buying larger items and only bringing a small amount with you in a container, or rethinking how you eat and pack food. For instance, consider layering a salad in a mason jar, so the sauce is on top, and you don't need to bring a single-use packet of ranch dressing.
The next time you're packing a healthy lunch, think about the entire lunchbox. Consider all the items you're using, such as the containers, so you can limit chemicals and plastic. It will be healthier for you and for the planet.
The sourcing of many vitamin supplements is murky at best.
When exercise and nutrition coach Ryan Andrews was researching his story for Precision Nutrition on how vitamins and minerals in nutritional supplements are sourced, he ran into some interesting—and frankly, ironic—informational barriers.
"I emailed Nature Made about vitamin B-1," Andrews writes. "They said: 'We appreciate your questions concerning our supplements. Nature Made Vitamin B-1 is manufactured in a laboratory from chemicals. It is synthetically made in our manufacturing facilities in Southern California.'"
Nature Made, in other words, is a bit of a misnomer.

Andrews shines a spotlight on the issue of vitamin sourcing in his article as he calls one company after another:
"I called Centrum. They don't have any information on where the nutrients in their products come from. They told me that their 'vitamins are synthetic and the minerals are derived from natural sources.'
I called Bayer (the maker of Flintstone's Vitamins) two times. They didn't provide any response about where their vitamin supplements are derived."
Such is the case with many vitamin supplements — synthetic or partially synthetic, and made, processed, or extracted using a host of petrochemical ingredients — the sourcing of which is on par with the crystal industry in terms of transparency.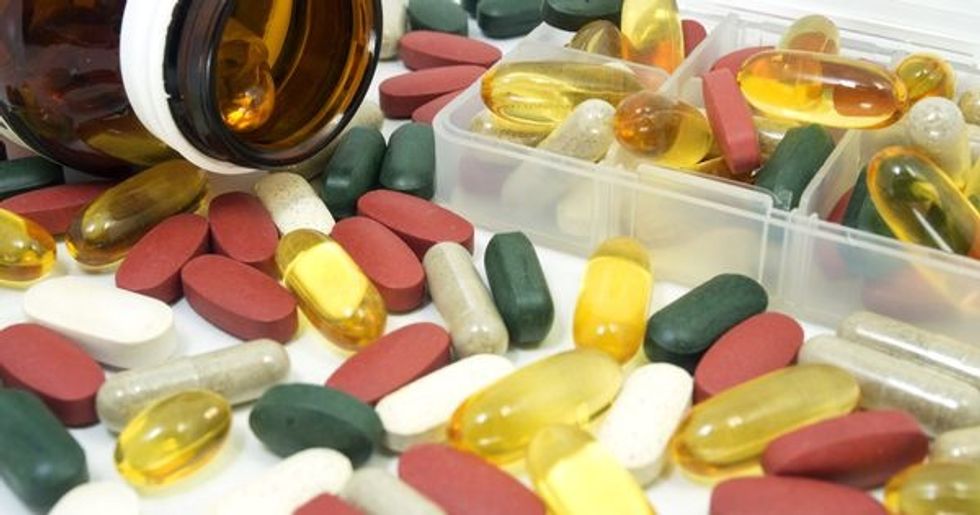 Naturopath Robert Thiel told The Australian that many companies use petroleum extracts in the extraction process and use coal tar derivatives, chemically processed sugar, acids, and industrial chemicals when processing their supplements. And while this may sound extreme, it's not all that uncommon, Australia's RMIT University professor of complementary medicine Marc Cohen told the paper. Petrochemicals are also commonly found in cosmetics, shampoos and medicines. Most standard vitamin supplements on the market today are "bio-identical," meaning a supplement is synthetic but mimics nature, with a molecular structure identical to the same nutrients occurring in nature. Manufacturers often prefer this process because of the cost and scarcity of natural resources. Lesley Braun, associate professor of integrative medicine and director of the Blackmores Institute, says rather than slaughter countless cows to get coenzyme Q10, it's made in labs by the Japanese. "It's bio-identical and proven very effective," she says.

But it's also possible to pop a food-based supplement whose origins came from the ground and not a test tube. Whole food supplements are made with blends of concentrated, dehydrated whole foods, sometimes with additional vitamins and minerals. Because the nutrients are combined as they are in natural foods, advocates argue, the body can use and absorb them better than nutrients in isolation.
The drawback of whole food supplements is their relatively low-potency. "The small doses often used in whole-food supplements are unlikely to confer significant benefits, given how easy it is for the body to rapidly use up micronutrients as a result of exercise, insufficient diet, stress, disease, environmental toxins, and genetic weaknesses," Jonathan E. Prousky, ND, chief naturopathic medical officer at the Canadian College of Naturopathic Medicine in Toronto told Delicious Living.
Which brings us back to what probably got you thinking about vitamin supplements in the first place. Are you getting enough? And can a vitamin help make up any deficit?
The USDA reported that the nutrient content of vegetables has fallen since 1973 due to the degradation of soil by fertilizers, pesticides, herbicides, irrigation, and other unsustainable farming practices. Of the vitamins we do ingest from whole foods, absorption can be as low as 20 percent. There are some supplements whose benefits have been well-studied, including: folic acid for pregnant women; iron for those with anemia; B-vitamins for those dealing with alcoholism; vitamin D; vitamin C; magnesium and CoQ10. What vitamins won't prevent is cancer or cognitive decline.
"Vitamin supplements have never been shown to provide the cancer and heart disease preventing effects of a healthy diet," David Cutler, MD, family medicine physician at Providence Saint John's Health Center in Santa Monica, CA told Prevention. In fact, the medical journal Annals of Internal Medicine published an article (with the cutting-to-the-chase headline "Enough is Enough: Stop Wasting Money on Vitamin and Mineral Supplements") noting there was no evidence that multivitamins had any effect on cognitive decline, heart disease, cancer, or overall mortality.
In 2006, the final word at the National Institute of Health State-of-the-Science Conference was that, "The present evidence is insufficient to recommend either for or against the use of MVMs [multivitamins/minerals] by the American public to prevent chronic disease." The Academy of Nutrition & Dietetics (AND) recommends that the best nutritional strategy for optimal health and reducing the risk of chronic disease is to eat a wide variety of whole foods. In the 2015-2020 Dietary Guidelines for Americans, the UDSA made the following recommendations:
Adults over age 50 should take a vitamin B-12 supplement
Older adults, people with dark-colored skin, and people who don't get much sunlight exposure should take a vitamin D supplement
Women who may become pregnant or are already pregnant, and are planning to carry their fetus to term, should take a folic acid supplement
"Taking a multivitamin is not a substitute for healthy eating," Alana Biggers, MD, MPH, assistant professor of clinical medicine at University of Illinois-Chicago College of Medicine told Prevention. The best way to get the vitamins and minerals you need is to eat a well-balanced diet of fruits, veggies, whole grains, and protein.
"The best has always been whole, organic food, in season and locally grown," professor Marc Cohen said. "Nature has being doing its job for years." The closer you can come to consuming nutrients in their natural form, the better, he added.
Exercise common sense in your kitchen and medicine cabinet by balancing a healthy diet with supplements, understanding that the more you can find out about the sources of both, the better.
DEET has a bad reputation, but is it warranted?
It's summertime and mosquitoes are out in full force, invading barbecues and pool parties like Napoleon through continental Europe. In primitive times, mosquitos' reign of terror went unabated. They'd bite everyone, spreading disease and discomfort all over the globe. But eventually, humanity got fed up and in 1944 a man by the name of Samuel Gertler invented N,N-diethyl-meta-toluamide or DEET, a chemical compound designed to protect against mosquitoes, and other insects. At first, DEET was used exclusively by the military for jungle warfare, but it eventually made its way to our civilian population in the popular spray canisters we all know today. That said, people used to coat their houses with lead-based paint back when DEET was invented. Over the years, the bug repellant has caught a lot of flack for its potential toxicity. But is it really as dangerous as some people claim?
One thing's for sure, if you ingest something that's comprised of ethanol and a chemical compound designed to repel winged-insects, you're going to get sick. But while drinking DEET will almost certainly cause stomach pain, nausea, and vomiting, as it turns out most claims that it's dangerous are bogus. There have been cases of allergic reactions which have resulted in rashes and in very rare cases seizures, but the fear of DEET is largely unfounded. According to the CDC, as long as consumers use DEET sprays as directed, these bug repellants are perfectly safe. That said, according to Consumer Reports, up to one third of the American public does not believe that DEET is safe for adults. Despite the fact that the EPA's Office of Pesticide Programs doesn't label DEET as a carcinogen and estimates the chances of seizures from DEET at about one in 100 hundred million, there are large swathes of people who refuse to use it. Maybe this is due to an association with reports from the 1980s about DEET causing seizures or maybe people just don't like the smell. It's impossible to know for sure.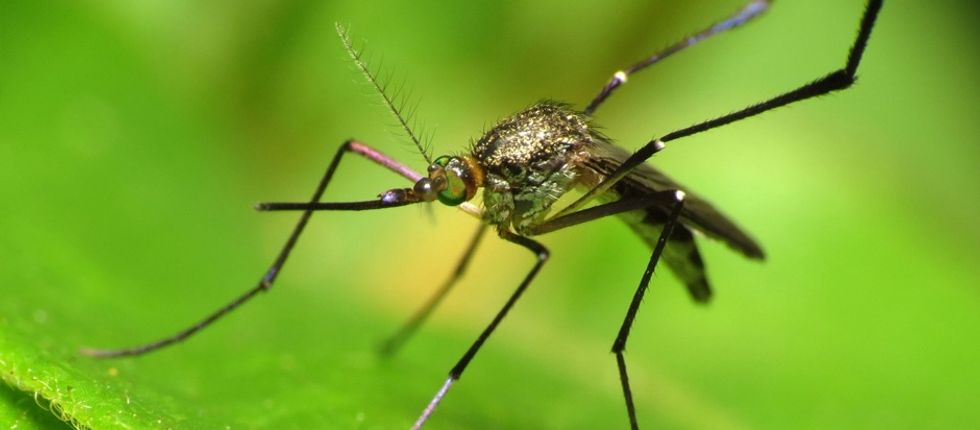 But just because DEET isn't necessarily dangerous doesn't mean we can't improve upon the incredibly effective formula. According to a report from five years ago, scientists have managed to synthesize several compounds that are similar to DEET but perfectly safe to ingest. Researchers have had a hard time coming up with alternatives because they were unsure how the chemical actually reacted with insects, but they were able to use genetically modified fruit flies to pinpoint exactly which nerve cells react are triggered by DEET. Many of the new compounds are cheap to produce and because they are derived from various fruits, they supposedly smell nice as well.

These breakthroughs couldn't have come at a better time, as recent reports have shown that some mosquitoes have developed an immunity to DEET. The study took place in a lab and therefore it's unknown whether or not mosquitoes in the wild have evolved to be DEET-resistant, many of the scientists involved concluded that mosquitoes are remarkably quick adapters. Picaridin is one potential replacement for DEET in the mainstream, and it provides close to the same level of protection without the DEET's smell, propensity to melt plastic, or low public approval ratings. That said, perhaps because of convenience of manufacturing, DEET remains the more popular option among companies who create and sell bug spray.
As of right now, the idea of DEET-resistant super mosquitoes is a matter of speculation and DEET is still the gold standard to which all other bug repellants are measured. While new options–particularly the ones that smell pleasant–are certainly something to get excited about, there's really not much danger with using the tried and true method. As long as you follow the instructions on the label, there's no evidence that DEET is unsafe. Just keep it out of your mouth and eyes.
Matt Clibanoff is a writer and editor based in New York City who covers music, politics, sports and pop culture. His editorial work can be found in Inked Magazine, Pop Dust, The Liberty Project, and All Things Go. His fiction has been published in Forth Magazine. -- Find Matt at his website and on Twitter: @mattclibanoff