Dall-E Mini, the AI-powered text-to-image generator has taken over the internet. With its ability to render nearly anything your meme-loving heart desires, anyone can make their dreams come true.
DALL-E 2, a portmanteau of Salvador Dali, the surrealist and Wall-E, the Pixar robot, was created by OpenAI and is not widely available; it creates far cleaner imagery and was recently used to launch Cosmpolitan's first AI-generated cover. The art world has been one of the first industries to truly embrace AI.
The open-sourced miniature version is what's responsible for the memes. Programmer Boris Dayma wants to make AI more accessible; he built the Dall-E Mini program as part of a competition held by Google and an AI community called Hugging Face.
And with great technology, comes great memes. Typing a short phrase into Dall-E Mini will manifest 9 different amalgamations, theoretically shaping into reality the strange images you've conjured. Its popularity leads to too much traffic, often resulting in an error that can be fixed by refreshing the page or trying again later.
If you want to be a part of the creation of AI-powered engines, it all starts with code. CodeAcademy explains that Dall-E Mini is a seq2seq model, "typically used in natural language processing (NLP) for things like translation and conversational modeling." CodeAcademy's Text Generation course will teach you how to utilize seq2seq, but they also offer opportunities to learn 14+ coding languages at your own pace.
You can choose the Machine Learning Specialist career path if you want to become a Data Scientist who develops these types of programs, but you can also choose courses by language, subject (what is cybersecurity?) or even skill - build a website with HTML, CSS, and more.
CodeAcademy offers many classes for free as well as a free trial; it's an invaluable resource for giving people of all experience levels the fundamentals they need to build the world they want to see.
As for Dall-E Mini, while some have opted to create beauty, most have opted for memes. Here are some of the internet's favorites:
There's no looking back now, not once you've seen Pugachu; artificial intelligence is here to stay.
If you're like me, you go through a new pair of sunglasses every few months. There has to be a better, more sustainable way to shop for sunglasses.
If you're like me, you go through a new pair of sunglasses every few months.
Many of us don't have the money to drop $100+ on a reliable pair of shades, so we fall into the trap of buying cheap, poorly made sunglasses from Bodega corner stores or from the mall. Sure, they last for a while. But after a few months, they either get scratched, lost, or you just don't care enough to truly take good care of them. There has to be a better, more sustainable way to shop for sunglasses. What if I told you that you can buy a good pair of shades at an affordable price, and change lives in the process? At Diff Charitable Eyewear, more than 2 million lives have been changed as a result of their sunglasses. Before you roll your eyes, let's break it down.
At DIFF, they believe that vision is power, and have committed themselves to create a world that gives everyone equal access to affordable vision care. Since the company's launch in 2014, DIFF has provided over 2 million people with the gift of sight through eye exams, surgeries, glasses, and medicine. And it's all because of your sunglass purchases! DIFF has an ongoing partnership with Sightsavers – an international non-governmental organization that works to combat avoidable blindness and promote equality for people with visual impairments in developing nations. Together, DIFF and Sightsavers have provided sight and eye care to millions of struggling people around the world.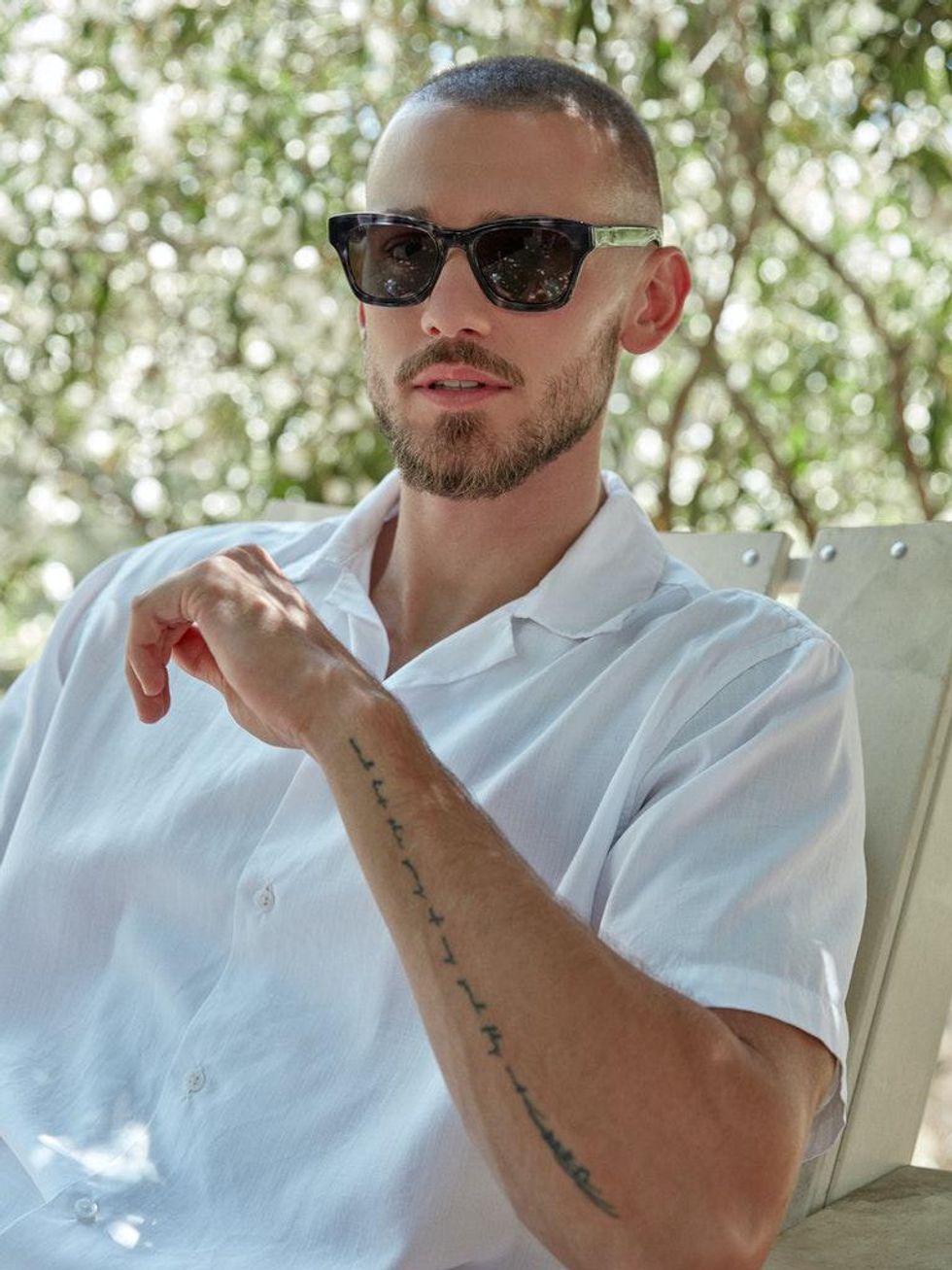 DIFF Sunglasses
DIFF is also involved in a charity project known as Project DIFF, which offers worldwide programs that support empowerment and education, such as their Pouch Program and Tribe Alive Partnership in Honduras. Their Pouch Program crafts colorful sunglass cases in Uganda, while Tribe Alive makes unique sunglass chains that provide reliable incomes to female artisans.
Aside from their philanthropic aspects, the great thing about DIFF eyewear is that they don't just offer fashionable sunglasses. They also offer blue light glasses for people who stare at a computer screen all day. They also have prescription lenses, reading glasses, and even a skincare line that features a hydrogel eye mask and organic eye serum made from grapeseed oil, coconut oil, and Vitamin C.
For those overwhelmed by the number of choices at their disposal, it's easy to find DIFF's bestsellers on their website. With its ultra-modern brow bar and teardrop lens, the Koko Sunglasses are a great pair of shades. Koko's versatile silhouette adds a splash of sexy to an already sophisticated look for only $95. Perhaps you're looking for a pair that are a tad more minimalist? Check out DIFF's Summit shades are the perfect subtle accessory at just $89. The Summit's evergreen unisex style complements any outfit. Its delicate detailing is a go-to accessory that's sophisticated and stylish without being too loud.
Aside from DIFF's greatest hits, there are plenty of collaborations with some of today's biggest celebrities! From legendary singers like H.E.R. to collabs with Lauren London and Jessie James Decker. DIFF even created a Star Wars line in support of the latest trilogy. The point is that DIFF Charitable Eyewear not only cares about making a difference but actually makes a difference while creating some of the trendiest shades on the market. The point is, there's a lot to browse and choose from, and all of it supports an amazing cause! So for those in the market for a new, affordable pair of glasses, DIFF Charitable Eyewear should be your one-stop shop.
Learn more about Diff sunglasses here.

As summer slowly comes to a close, it might be time to re-evaluate your fall wardrobe.
This summer has no doubt been unbearably hot, and many of us have become accustomed to wearing shorts and tanks every day. But while our hoodies and long sleeves remain cozily tucked away, they will no doubt have to re-emerge sooner than we think.
As we look for new fits for the upcoming cold months, why not make sure that whatever new wardrobe you buy was crafted healthily and sustainably? What if I told you that your new clothes could potentially support hundreds of elephants?
At Ivory Ella, they recognize that elephants are one of the most beautiful creatures on the planet. With sustainability in mind, the clothes they've crafted aim to protect these beautiful creatures from the detrimental ivory trade. In collaboration with Save the Elephants, Ivory Ella has dedicated these past five years to support the protection of these magnificent creatures. While their passion remains Elephants, Ivory Ella also supports many other charities as well. Not to mention, their clothes are fresh as fuck.
Take, for instance, their hoodies. The Monument Valley hoodie, with its bright yellow hue and gorgeous print, is not only stylish and fly but purchasing one supports the work of the National Park Foundation, the official charity of America's national parks.
Or you can rock the fabulous Lotus Swirl tie-dye hoodie, which donates 10% of its net profits to EarthDay.org. Maybe you're stocked up on hoodies and want a long sleeve instead? No problem! The bright sunshine Childhood Cancer Ribbons T-shirt donates 50% of its net profits to the Children's Cancer Therapy Development Institute, which helps fund Megan Bugg's Citizen Scientist Project for Rhabodomyosarcoma Cures.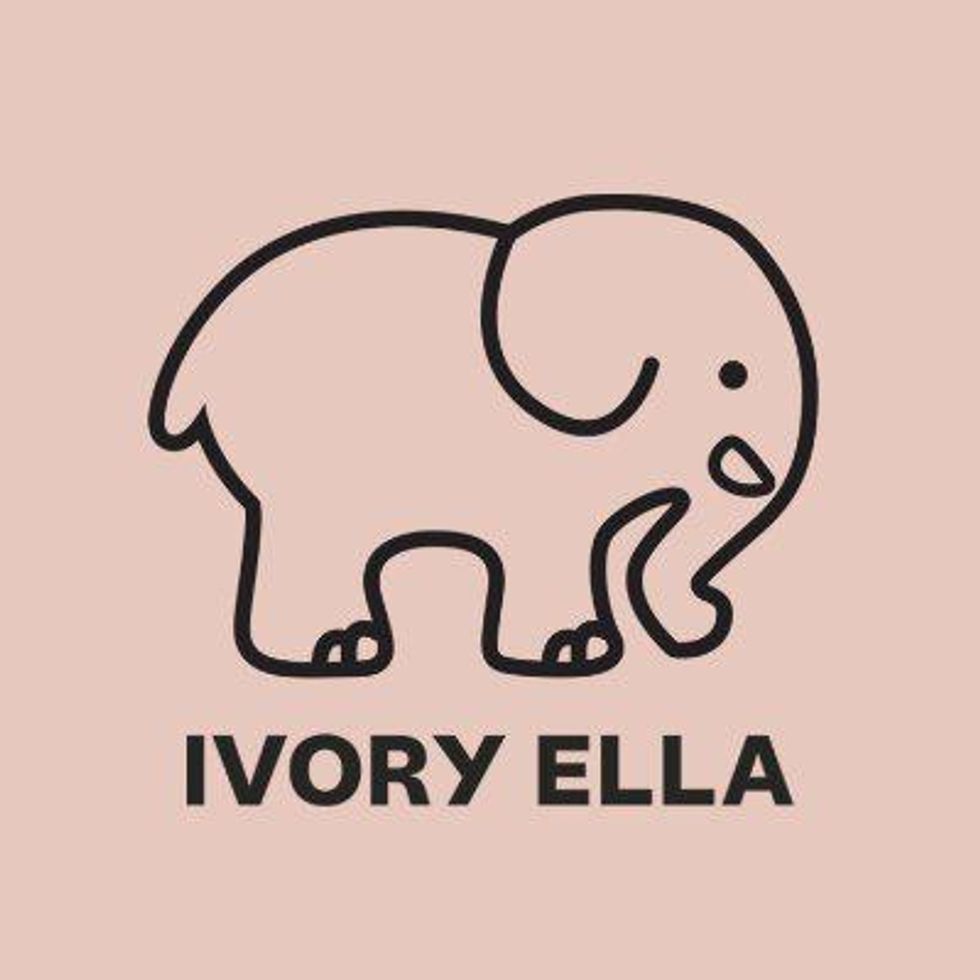 Ivory Ella
TheDoodle Dog Long Sleeve is another gorgeous shirt crafted with a good cause in mind, as 10% of the shirt's net profits are donated to Hearts and Bones, a nonprofit organization based out of Dallas and New York that builds a nationwide network in an effort to help thousands of shelter dogs find their forever homes.

We know what you're thinking, though. We're getting ahead of ourselves. It's still balmy and T-shirts are still very much a priority. But Ivory Ella has plenty of those, as well. The Ocean Depth's T-shirt, with its beautiful purple vibe, donates 10% to the Reef Restoration Foundation.
Or maybe you're shopping for your kid and want to get them some fly new back to school gear. In fact, Ivory Ella has a wide selection of great backpacks and lanyards. They also have tank tops, sleep wear, and decorative gear for your home or dorm room!
As summer slowly ends, it's time to revamp your wardrobe with Ivory Ella. Why buy just any old clothes when you can stock up your styles with clothes you know were made with the best of intentions?
Ivory Ella has long stood by its mission to provide sustainable clothing that not only looks great but feels great to wear and purchase. Your purchases can help elephants, aquatic life, children with cancer, pets in need, and more. There is even a full list of all the charities they support if you ever want to look more in depth.
For those ballin' on a budget, Ivory Ella also has a ton of sales all of the time, so you can still support all these good causes for a fraction of the original price. This fall, get your fit on with Ivory Ella, and spend your money on clothes and causes you know are important.