Dall-E Mini, the AI-powered text-to-image generator has taken over the internet. With its ability to render nearly anything your meme-loving heart desires, anyone can make their dreams come true.
DALL-E 2, a portmanteau of Salvador Dali, the surrealist and Wall-E, the Pixar robot, was created by OpenAI and is not widely available; it creates far cleaner imagery and was recently used to launch Cosmpolitan's first AI-generated cover. The art world has been one of the first industries to truly embrace AI.
The open-sourced miniature version is what's responsible for the memes. Programmer Boris Dayma wants to make AI more accessible; he built the Dall-E Mini program as part of a competition held by Google and an AI community called Hugging Face.
And with great technology, comes great memes. Typing a short phrase into Dall-E Mini will manifest 9 different amalgamations, theoretically shaping into reality the strange images you've conjured. Its popularity leads to too much traffic, often resulting in an error that can be fixed by refreshing the page or trying again later.
If you want to be a part of the creation of AI-powered engines, it all starts with code. CodeAcademy explains that Dall-E Mini is a seq2seq model, "typically used in natural language processing (NLP) for things like translation and conversational modeling." CodeAcademy's Text Generation course will teach you how to utilize seq2seq, but they also offer opportunities to learn 14+ coding languages at your own pace.
You can choose the Machine Learning Specialist career path if you want to become a Data Scientist who develops these types of programs, but you can also choose courses by language, subject (what is cybersecurity?) or even skill - build a website with HTML, CSS, and more.
CodeAcademy offers many classes for free as well as a free trial; it's an invaluable resource for giving people of all experience levels the fundamentals they need to build the world they want to see.
As for Dall-E Mini, while some have opted to create beauty, most have opted for memes. Here are some of the internet's favorites:
There's no looking back now, not once you've seen Pugachu; artificial intelligence is here to stay.
ISSUES
Most Environmentally-Responsible Meat You Can Eat
Better meat options exist.
Every year, humans eat 70 billion animals around the globe, and 9 billion of them are killed in the U.S.
According to a recent article in The Guardian, the most significant way to lower your impact on the environment is cut out meat and dairy from your diet: "The new analysis shows that while meat and dairy provide just 18% of calories and 37% of protein, it uses the vast majority – 83% – of farmland and produces 60% of agriculture's greenhouse gas emissions."
This presents environmentally-conscious animal eaters with a stark choice: Give up eating animals, or give up on your beliefs. But there is a middle ground, which involves choosing options that have, if not a zero-impact, perhaps a lower one. Here is a list of choices, going from best to worst.
Chicken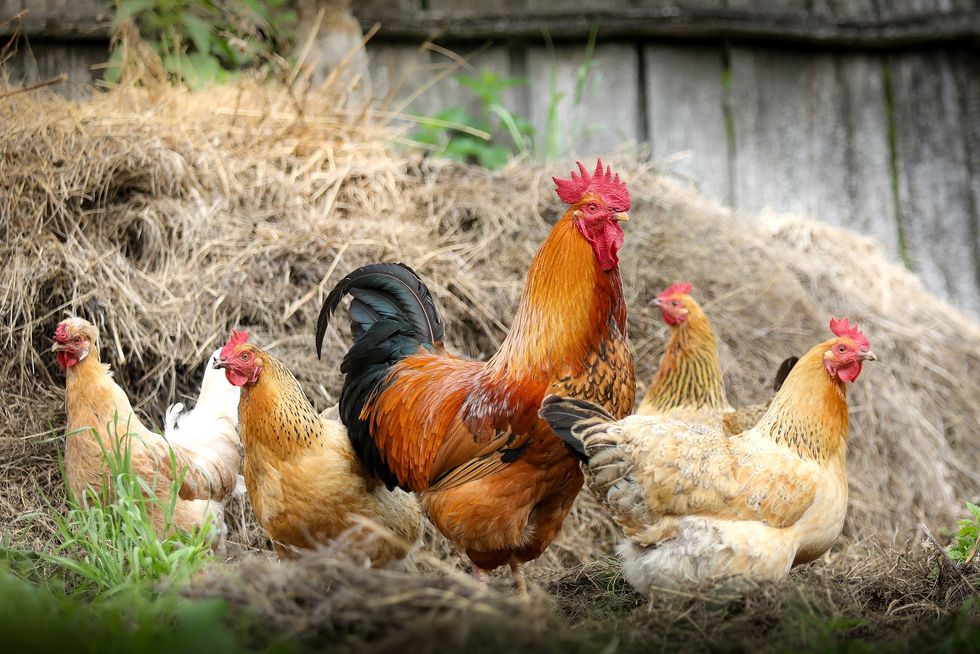 For those who aren't ready to give up meat but want a more environmentally-friendly option, switching to chicken is one of the best choices. Slate explains that chickens produce a much lower amount of carbon dioxide than cows. Cows generate about four times more greenhouse gases than chickens. In addition, chickens only create two to four pounds of manure per pound of weight, which is less than the 35 to 65 pounds cows make per pound of beef, according to Slate. Experts recommend looking for free-range chickens raised without antibiotics.

Pork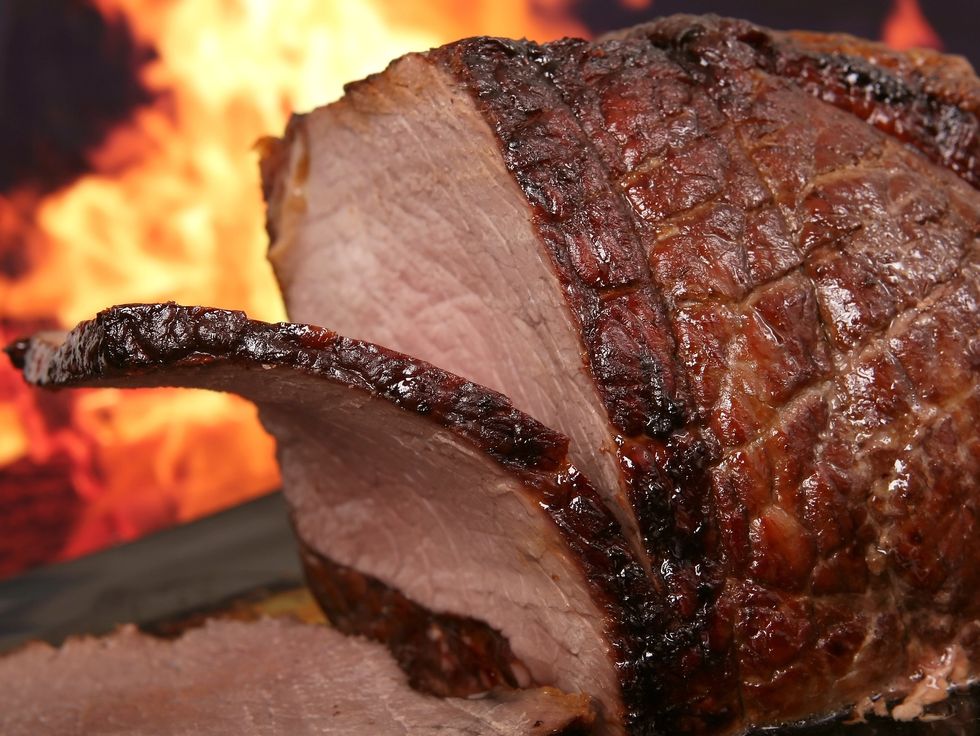 Pork is a better environmental choice than beef because pigs produce about 50% less carbon dioxide than cows, according to the BBC. Pigs are also omnivores (they'll eat anything), and this is actually better for the environment than cows that require grass or grains. A hog can help reduce food waste by consuming vegetable scraps and other food that would have been discarded. Another positive is that pigs need less feed overall compared to cows.

Mussels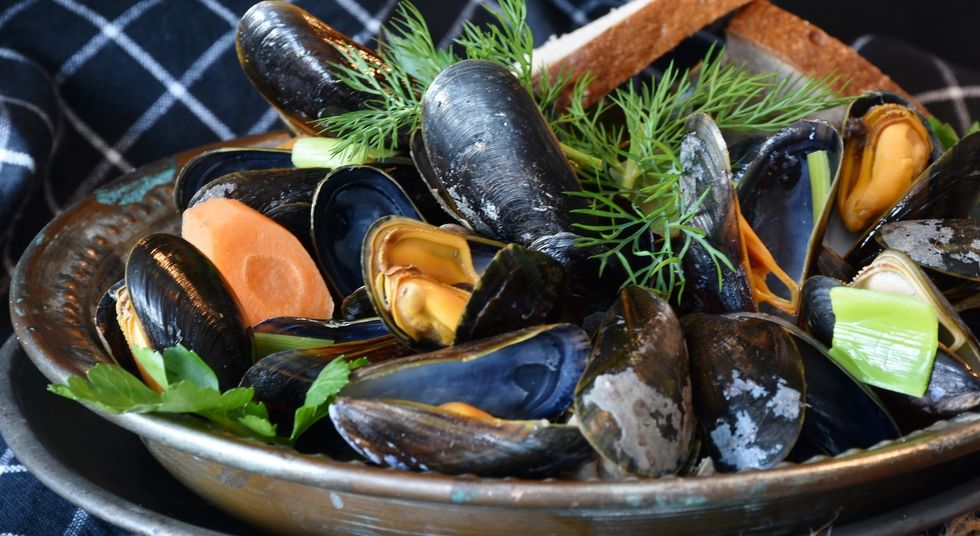 Technically, mussels aren't meat because they're categorized as seafood. However, they're an option for people who don't want to go vegan and still want a good source of protein. The BBC explains that mussels actually capture carbon dioxide, so they're an environmentally-responsible alternative and a better choice than farm-raised fish. They don't need to eat other food sources to grow because they filter nutrients from the water, so their impact is lower. Moreover, they don't contribute to pollution.
Meat-Buying Tips
Shoppers who are worried about the environmental impact of their meat purchases should consider the following tips. First, try to reduce the number of days per week that you eat meat. You can switch to meatless Mondays or make the weekends meat-free. Another option is to use meat alternatives like tofu more often when you cook. Look for free-range and organic meat products. Some other label names to watch for include cage-free or barn-roaming.
There are meat options that are more environmentally-friendly. Consider making chicken, pork, and mussels more frequently for dinner.