Lana Bandoim
Lana Bandoim is a freelance writer and editor. Her work has appeared on Yahoo! News, Business Insider, The Huffington Post, Healthline, and many other publications.
We've all been there. You were gifted a dumb present that you'll never in a million-zillion years ever use and you're too polite to tell anyone any differently. It sits at the bottom of your drawer for months, then years. And when you finally feel like enough time has passed, you can throw it out in good conscience.
A return is almost always out of the question. Plus, gift givers don't often include a return receipt, and we all know we wouldn't dare ask for one. I'd rather admit to a crime than confess I don't like a gift - how insulting to the gifter's sense of aesthetics.
And-hey, I have limited drawer space. Who can keep these unwanted gifts for six months when there isn't any space for them? I hate clutter, and unwanted gifts are just that.
This year, I am making an effort to swiftly remove any unwanted gifts from my house without hurting anyone's feelings…and potentially benefiting others. As the old saying goes, one man's trash is another man's treasure. And thank goodness for that.
From the The Guardian:
"According to research published this week by the consumer body, one in four people (24%) received an unwanted or unsuitable gift for the Christmas of 2021. Meanwhile, a separate study by the personal finance comparison site Finder said £1.2bn was wasted on unwanted Christmas gifts each year."
Come to terms with the fact that you will never use that gift and follow these quick tips to offload those unwanted gifts:
Donate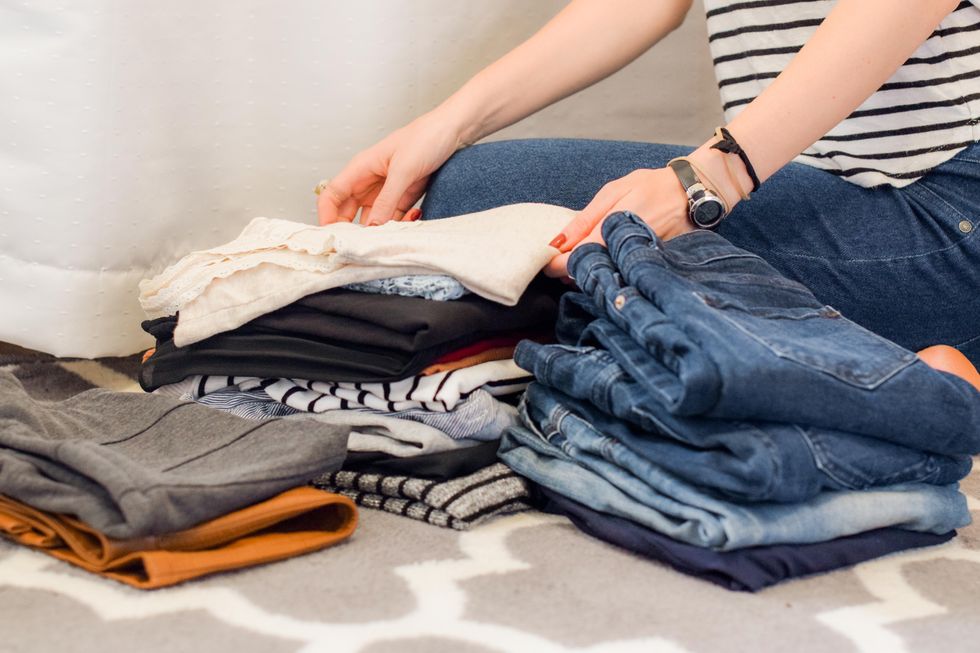 Sarah Brown via Unsplash
The most obvious choice for those unwanted pairs of mud-green sweat socks and that same fluffy robe you get every year from your Aunt Judy is to donate them. Just round up everything you don't want and Google the donation center closest to you.
This is also a fantastic excuse to purge your closet of that pile of stuff you've been meaning to get rid of. A few bags of give-away-clothes will get your spring cleaning out of the way early.
Sell Them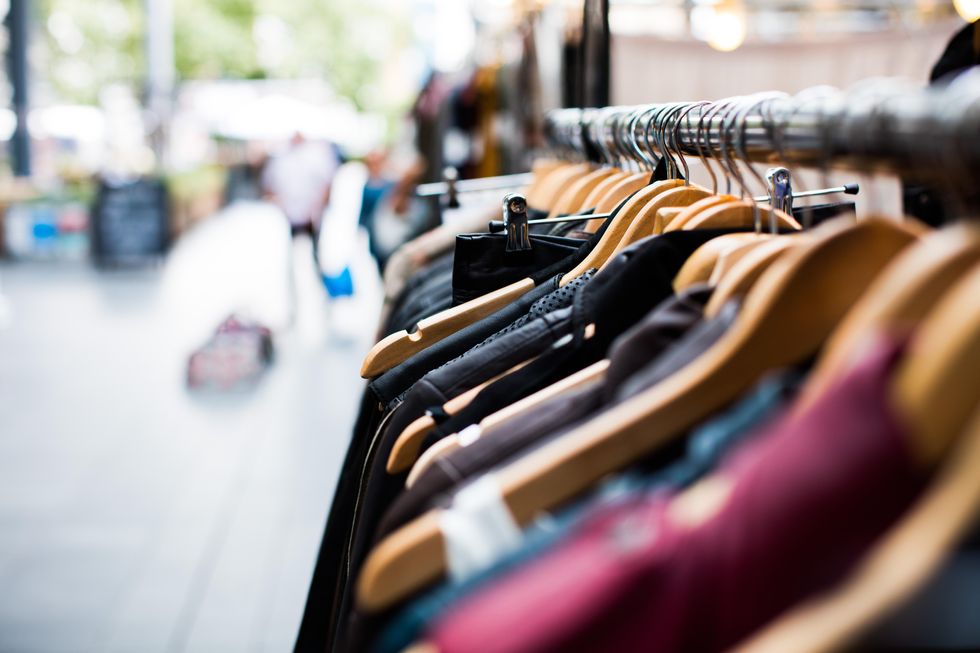 Artificial Photography via Unsplash
Resale websites are all the rage right now. If you got a pair of pants that don't fit or a sweater that isn't your style, resell them on a website dedicated to just that. Sites like Poshmark, Mercari, and DePop are known for selling those trendy pieces of clothing you barely used.
Thrifting has never been hotter. Hop on the trend while people are constantly perusing sites for the hottest deal. Then reward yourself for being so virtuous, by dropping the cash on some fabulous things you'll actually wear!
Re-Gift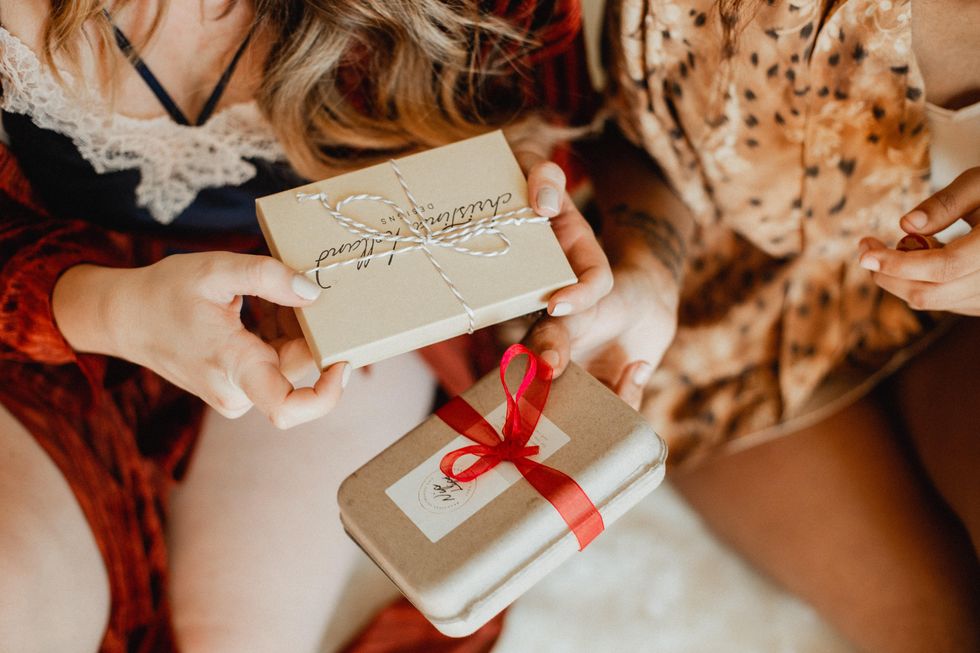 Jackie S via Unsplash
If you got something that you think one of your friends or family can benefit from, why not give it to them? There's no shame in revealing that it was a gift and you don't want it anymore…as long as you aren't re-gifting to the person who gave it to you!
Or, keep the gifts to re-gift at a later date. You never know when you're going to need a last minute gift. You'll thank yourself later.
Attempt a Return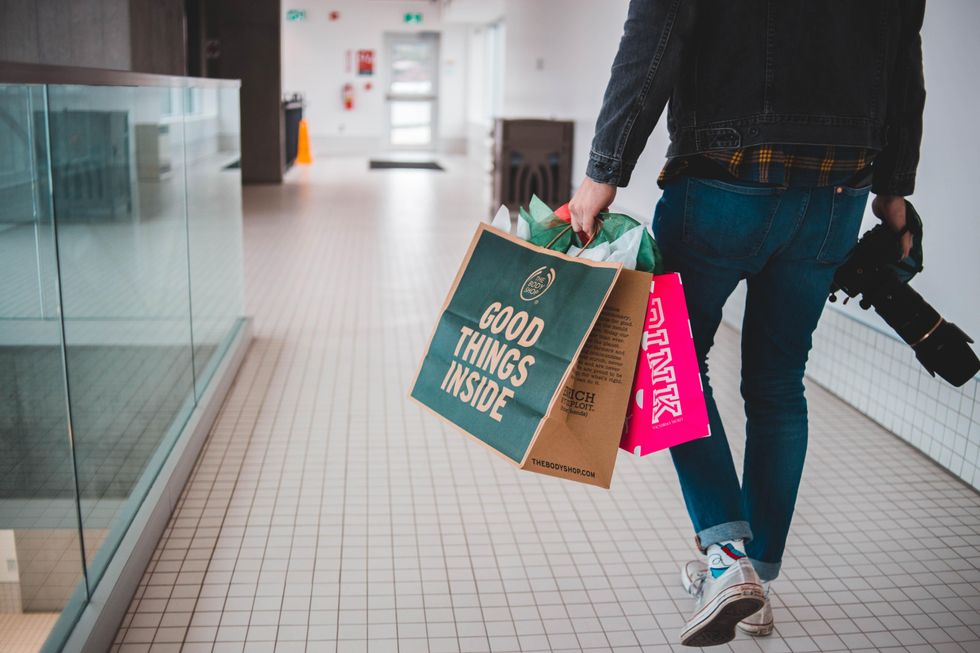 Erik McLean via Unsplash
If your item still has a tag, you can make a valiant effort to return to the store. If you can make your case, many stores won't want to fight you on it. They may be forgiving and grant you store credit at the very least.
Better meat options exist.
Every year, humans eat 70 billion animals around the globe, and 9 billion of them are killed in the U.S.
According to a recent article in The Guardian, the most significant way to lower your impact on the environment is cut out meat and dairy from your diet: "The new analysis shows that while meat and dairy provide just 18% of calories and 37% of protein, it uses the vast majority – 83% – of farmland and produces 60% of agriculture's greenhouse gas emissions."
This presents environmentally-conscious animal eaters with a stark choice: Give up eating animals, or give up on your beliefs. But there is a middle ground, which involves choosing options that have, if not a zero-impact, perhaps a lower one. Here is a list of choices, going from best to worst.
Chicken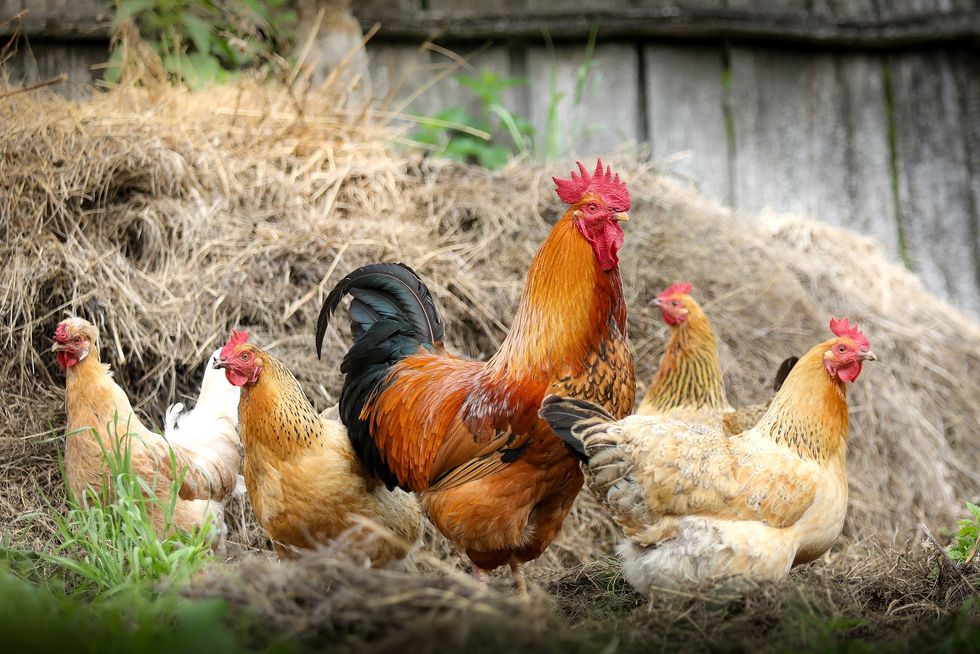 For those who aren't ready to give up meat but want a more environmentally-friendly option, switching to chicken is one of the best choices. Slate explains that chickens produce a much lower amount of carbon dioxide than cows. Cows generate about four times more greenhouse gases than chickens. In addition, chickens only create two to four pounds of manure per pound of weight, which is less than the 35 to 65 pounds cows make per pound of beef, according to Slate. Experts recommend looking for free-range chickens raised without antibiotics.

Pork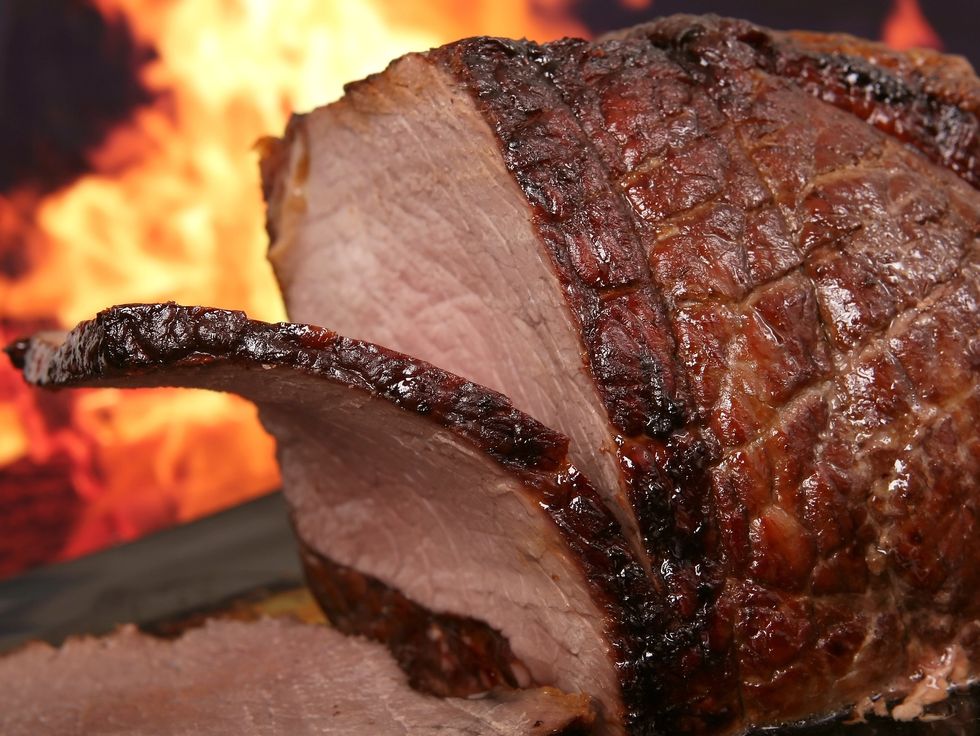 Pork is a better environmental choice than beef because pigs produce about 50% less carbon dioxide than cows, according to the BBC. Pigs are also omnivores (they'll eat anything), and this is actually better for the environment than cows that require grass or grains. A hog can help reduce food waste by consuming vegetable scraps and other food that would have been discarded. Another positive is that pigs need less feed overall compared to cows.

Mussels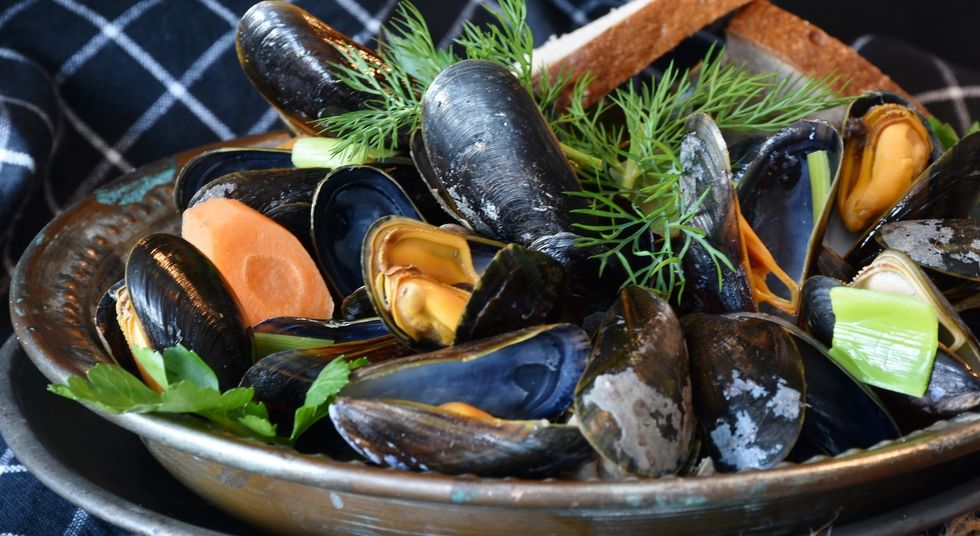 Technically, mussels aren't meat because they're categorized as seafood. However, they're an option for people who don't want to go vegan and still want a good source of protein. The BBC explains that mussels actually capture carbon dioxide, so they're an environmentally-responsible alternative and a better choice than farm-raised fish. They don't need to eat other food sources to grow because they filter nutrients from the water, so their impact is lower. Moreover, they don't contribute to pollution.
Meat-Buying Tips
Shoppers who are worried about the environmental impact of their meat purchases should consider the following tips. First, try to reduce the number of days per week that you eat meat. You can switch to meatless Mondays or make the weekends meat-free. Another option is to use meat alternatives like tofu more often when you cook. Look for free-range and organic meat products. Some other label names to watch for include cage-free or barn-roaming.
There are meat options that are more environmentally-friendly. Consider making chicken, pork, and mussels more frequently for dinner.
What's next for Monsanto?
Monsanto has been accused of not revealing the hazards of using its Roundup™ weed killer.
Research has shown a potential link between the glyphosate in Roundup and cancer. In addition, glyphosate may cause kidney and liver problems. Although an estimated 4,000 lawsuits have been filed against Monsanto, Dewayne Johnson is the first person to be awarded $289 million in damages after he developed terminal cancer, which he attributed to being exposed to Roundup as a school groundskeeper. What does this landmark lawsuit mean for the future?
More Lawsuits Against Monsanto
A federal judge has already ruled that lawsuits against Monsanto from 400 plaintiffs can move forward to trial. U.S. District Judge, Vince Chhabria, concluded that a jury should decide if glyphosate causes cancer in their cases. Ranging from landscapers to farmers, the plaintiffs claim that Roundup causes non-Hodgkin's lymphoma, which Monsanto denies. Considering Dewayne Johnson's successful case against Monsanto, it's reasonable to expect that the company's future will include hundreds and possibly thousands of lawsuits.
Bayer Will Appeal the Verdict
Bayer paid $66 billion to acquire Monsanto, and the merger will eliminate Monsanto's name. However, Bayer plans to appeal the $289 million verdict in the Dewayne Johnson case and wants a judge to reverse the jury's decision. If reversing the ruling fails, then Bayer plans to take the case to California appellate courts. In addition, Bayer has indicated it's not willing to settle out of court. It appears the company is prepared for years of lawsuits.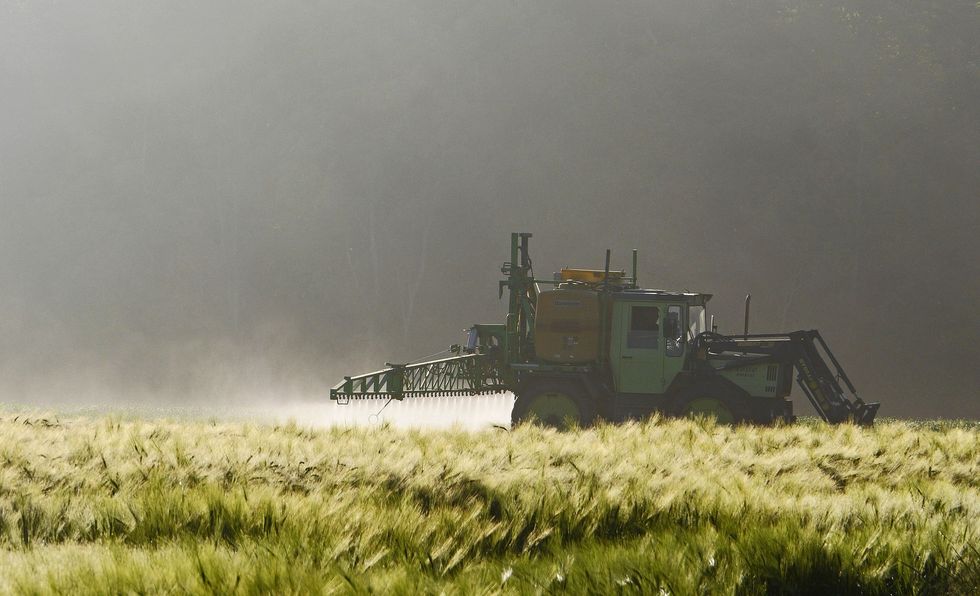 Roundup May Disappear From Store Shelves

Bayer is allegedly considering the option of removing Roundup from common gardening uses but may continue to sell it to farmers. This means that the average consumer may not be able to buy it in the future. It's important to note that the company hasn't confirmed these plans.
Roundup Bans May Increase
Roundup is already banned in several countries, and more may follow suit in the near future. Roundup is currently banned in Argentina, Belgium, El Salvador, Netherlands, and Sri Lanka. Germany and France have also announced their intention to ban the weed killer, and some stores have already started to remove it. In the United States, multiple cities and states (parts of Colorado, California, and Florida) around the country have glyphosate restrictions or bans.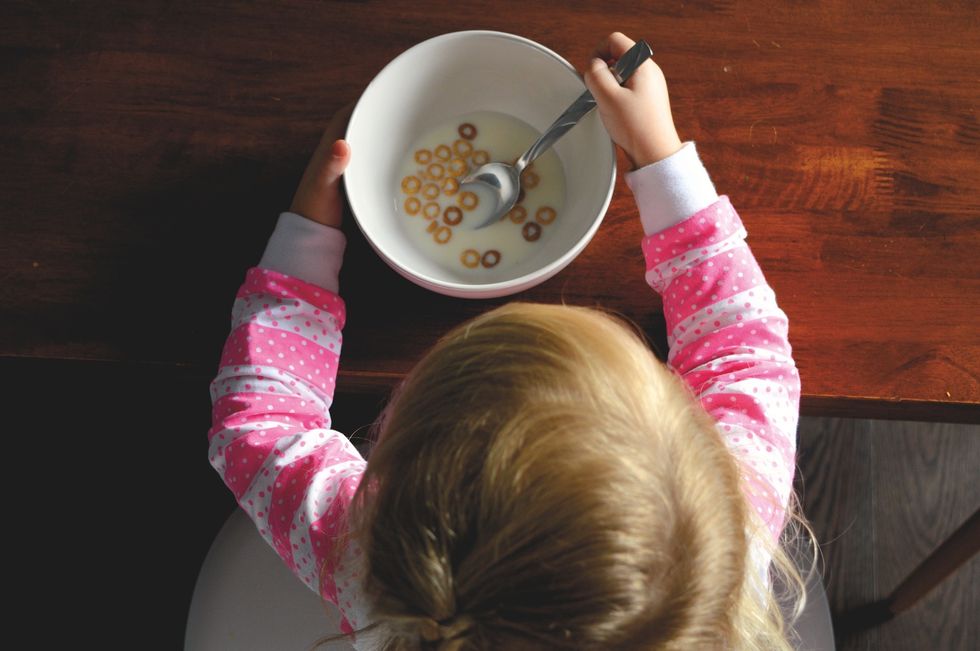 Concerns About Glyphosate in Food Will Grow
The lawsuit against Monsanto and the bans around the world are making people more aware of Roundup. Concerns about glyphosate, the active ingredient in the weed killer, showing up in food are also on the rise. A recent report from the Environmental Working Group (EWG) found Roundup in popular cereals, granola, and oats. Even some of the organic products tested positive for glyphosate. About 75 percent of all the samples tested by EWG had levels that were higher than the group considers safe for children. The EWG is encouraging people to demand that the United States Environmental Protection Agency (EPA) restrict Roundup use.
The Dewayne Johnson v. Monsanto Company was the first case to go to trial, but it will not be the last. You can expect to see more Roundup lawsuits and bans in the future.
Stay away from these lunch containers and packing items.
Once you've conquered the temptation of eating out for lunch every day, packing your own food seems like the perfect alternative. However, if you're packing certain items, then that brown bag lunch could be doing more harm than good. Before you start stuffing a lunchbox with cut vegetables and sandwiches, consider the following packing items you should avoid.
1. Plastic Containers for Microwaving
No one wants to eat cold soup or a frozen burrito for lunch, but microwaving food in plastic containers that you bring from home may expose you to chemicals such as bisphenol-A (BPA) or phthalates. Harvard Health recommends checking that the plastic containers have microwave-safe labels, which means they have been tested not to leak chemicals into your food. In addition, don't use old or scratched plastic containers because they may expose you to chemicals. Instead, consider switching to glass or ceramic items that are safe for microwaves.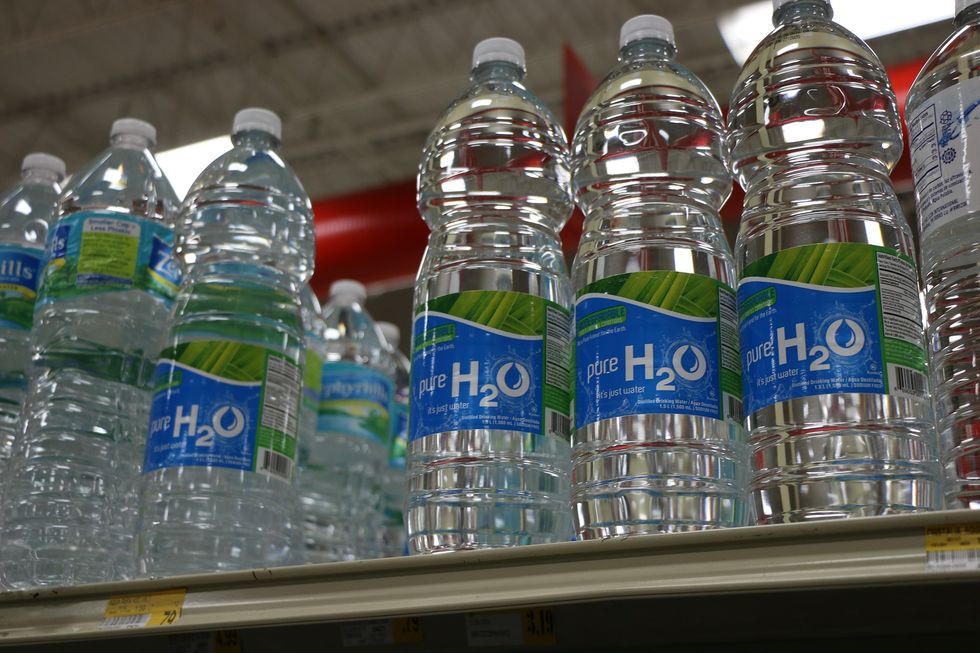 Plastic water bottles
2. Plastic Water Bottles
You may think that BPA-free plastic water bottles are safe, but one study found that almost all plastic products release chemicals. Even the BPA-free items may be dangerous. When researchers took a variety of plastic products and put them through common-use stresses such as ultraviolet radiation from the sun or microwaving, they leaked chemicals. If you care about your health, switch to stainless steel, glass, or ceramic water bottles.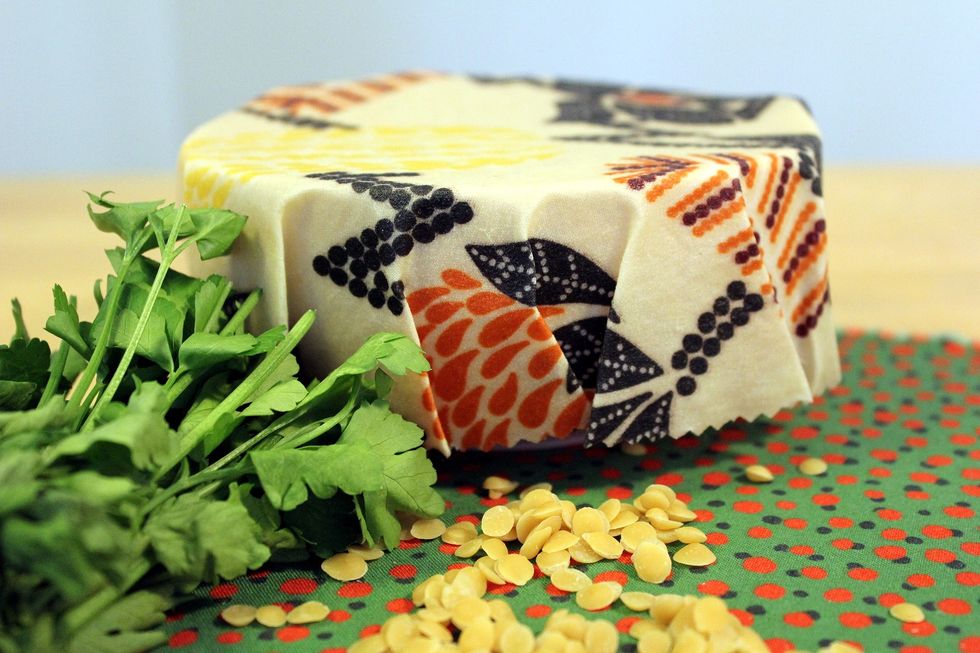 An alternative to plastic cling wrap made from beeswax
3. Plastic Cling Wrap
Whether you wrap a sandwich in it or use it to cover a bowl meant for the microwave, plastic cling wrap can seem like a convenient solution. However, you may be paying for it with your health. If the plastic cling wrap comes in contact with hot food while it's in the microwave, it can actually melt a little. This means you'll be eating some plastic along with the soup. Consider eliminating the plastic wrap completely. Some alternatives include paper towels, wax paper, beeswax wraps, and cotton bowl covers. If you must use a microwave, then choose silicone lids or white paper towels to cover the food.
4. Dangerous Lunchboxes
If you're worried about packing a healthy lunch, don't forget to check the lunchbox. One study tested 40 children's lunch boxes and found 35 percent of them contained lead. Many adults also use these boxes to pack their food for work, so it's crucial to check for recalls and verify that the lunchbox you're using is safe. Make sure it says lead-free on the labels. Also, consider using a stainless steel lunchbox since it won't leak chemicals.
5. Single-Use Food Items
From cups of applesauce to plastic packets of ketchup, single-use food items sometimes make their way into packed lunches. Not only are they creating unnecessary waste, they're usually made from plastic. Some ways to eliminate single-use food items from your lunch include buying larger items and only bringing a small amount with you in a container, or rethinking how you eat and pack food. For instance, consider layering a salad in a mason jar, so the sauce is on top, and you don't need to bring a single-use packet of ranch dressing.
The next time you're packing a healthy lunch, think about the entire lunchbox. Consider all the items you're using, such as the containers, so you can limit chemicals and plastic. It will be healthier for you and for the planet.
What are some easy ways to help the environment?
As scientists argue about the best ways to preserve the environment and politicians disagree on climate change, you can take control by changing small habits. You don't have to make drastic or expensive changes to have a big impact on the environment. Consider the following five small things you can do to help save the planet.
NPR
1. Skip the plastic straws
If you've been paying attention to the plastic straw debate, then you've probably seen that Starbucks is getting rid of them. It's switching to straw-less lids and paper straws, and other companies are either considering making the change or adopting the same policy. For instance: Alaska Airlines and Bon Appétit.
Several cities, states, and countries are also joining the trend. Vancouver is the first major city in Canada to ban plastic straws. In the U.S., Miami Beach and Fort Myers have followed suit. States like California, New York, and Hawaii are also considering the ban. Meanwhile, Taiwan has banned all plastic straws, bags, and other single-use items.
According to Plastic Pollution Coalition, people use 500,000,000 plastic straws in the United States every day. The single-use straws are wasteful and add to the landfill problem. So skip the plastic straw the next time you order coffee or a smoothie. You can also call your local representatives and ask them to support legislation to ban straws.
2. Switch to CFL light bulbs
Changing the light bulbs in your house can be a quick and easy way to help the environment. A compact fluorescent light bulb (CFL) uses 70 percent less energy than an incandescent one. Not only can it help lower your utility bills, it also creates less heat. In addition, CFLs last longer than incandescents, so you'll be saving money as well.
3. Skip eating meat once a week
No one is forcing you to go completely vegan or vegetarian. Instead, you can still help the environment by not eating meat once a week. You'll help lower the greenhouse emissions, which currently make up 20 percent of all man-made emissions, created by the meat industry. In addition, you'll also decrease how much water this industry uses because one pound of meat requires 2,400 gallons of water to get to your table.
Consider taking the meatless Monday pledge. Once a week, make breakfast, lunch, and dinner without any meat. Try an egg omelet for breakfast, get a vegetarian burrito for lunch, and make tofu for dinner.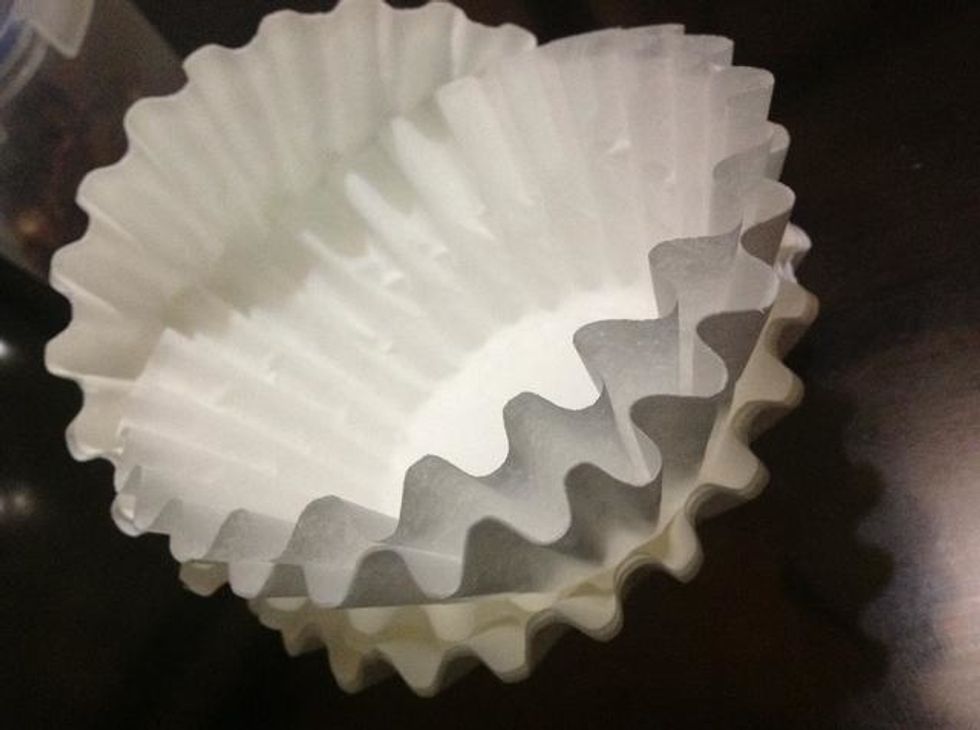 4. Get rid of bleached coffee filters
If you're already making coffee at home to help the environment, then you can take it another step by changing the type of filters you use. To make bleached coffee filters, manufacturers use chlorine and other chemicals such as dioxin. Not only are these chemicals bad for your health, they're also harmful to the environment. The next time you're shopping for coffee filters, reach for the unbleached ones. Bleached filters are white, while the unbleached versions tend to be brown.
Another option, is to get rid of single-use coffee filters completely. Check to see if your coffeemaker can work with a stainless steel coffee filter.
5. Unplug electronics when they're not being used
It may seem like a simple change, but unplugging all of your electronics when you're not using them can have a big impact. It's estimated that 5 to 10 percent of all energy usage in a typical household comes from electronics being in standby mode, which means they're plugged in but not used.
For instance, when your MacBook is turned off and charging, it draws 27 Watts of power. Even an HDTV that is off and simply plugged in can draw 1 Watt of power. Don't leave your chargers, computers, TVs, or other electronics plugged in.
You don't have to make enormous lifestyle changes to help the environment. Even small steps to lower your consumption and waste can help.