Dall-E Mini, the AI-powered text-to-image generator has taken over the internet. With its ability to render nearly anything your meme-loving heart desires, anyone can make their dreams come true.
DALL-E 2, a portmanteau of Salvador Dali, the surrealist and Wall-E, the Pixar robot, was created by OpenAI and is not widely available; it creates far cleaner imagery and was recently used to launch Cosmpolitan's first AI-generated cover. The art world has been one of the first industries to truly embrace AI.
The open-sourced miniature version is what's responsible for the memes. Programmer Boris Dayma wants to make AI more accessible; he built the Dall-E Mini program as part of a competition held by Google and an AI community called Hugging Face.
And with great technology, comes great memes. Typing a short phrase into Dall-E Mini will manifest 9 different amalgamations, theoretically shaping into reality the strange images you've conjured. Its popularity leads to too much traffic, often resulting in an error that can be fixed by refreshing the page or trying again later.
If you want to be a part of the creation of AI-powered engines, it all starts with code. CodeAcademy explains that Dall-E Mini is a seq2seq model, "typically used in natural language processing (NLP) for things like translation and conversational modeling." CodeAcademy's Text Generation course will teach you how to utilize seq2seq, but they also offer opportunities to learn 14+ coding languages at your own pace.
You can choose the Machine Learning Specialist career path if you want to become a Data Scientist who develops these types of programs, but you can also choose courses by language, subject (what is cybersecurity?) or even skill - build a website with HTML, CSS, and more.
CodeAcademy offers many classes for free as well as a free trial; it's an invaluable resource for giving people of all experience levels the fundamentals they need to build the world they want to see.
As for Dall-E Mini, while some have opted to create beauty, most have opted for memes. Here are some of the internet's favorites:
There's no looking back now, not once you've seen Pugachu; artificial intelligence is here to stay.
HidePosts
Trying to Pack a Healthy Lunch? Avoid Using These Items
Stay away from these lunch containers and packing items.
Once you've conquered the temptation of eating out for lunch every day, packing your own food seems like the perfect alternative. However, if you're packing certain items, then that brown bag lunch could be doing more harm than good. Before you start stuffing a lunchbox with cut vegetables and sandwiches, consider the following packing items you should avoid.
1. Plastic Containers for Microwaving
No one wants to eat cold soup or a frozen burrito for lunch, but microwaving food in plastic containers that you bring from home may expose you to chemicals such as bisphenol-A (BPA) or phthalates. Harvard Health recommends checking that the plastic containers have microwave-safe labels, which means they have been tested not to leak chemicals into your food. In addition, don't use old or scratched plastic containers because they may expose you to chemicals. Instead, consider switching to glass or ceramic items that are safe for microwaves.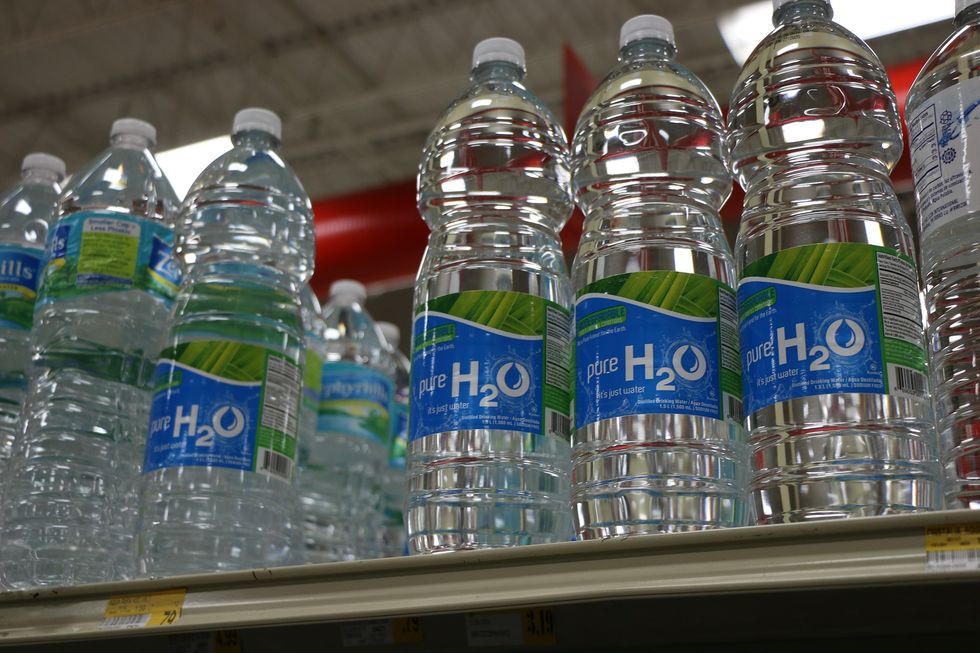 Plastic water bottles
2. Plastic Water Bottles
You may think that BPA-free plastic water bottles are safe, but one study found that almost all plastic products release chemicals. Even the BPA-free items may be dangerous. When researchers took a variety of plastic products and put them through common-use stresses such as ultraviolet radiation from the sun or microwaving, they leaked chemicals. If you care about your health, switch to stainless steel, glass, or ceramic water bottles.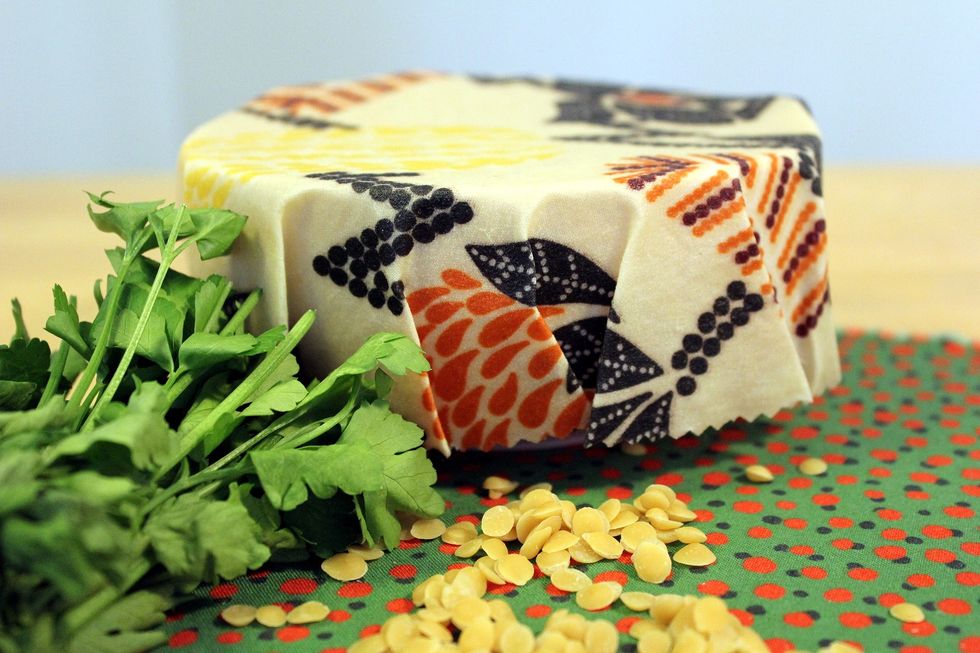 An alternative to plastic cling wrap made from beeswax
3. Plastic Cling Wrap
Whether you wrap a sandwich in it or use it to cover a bowl meant for the microwave, plastic cling wrap can seem like a convenient solution. However, you may be paying for it with your health. If the plastic cling wrap comes in contact with hot food while it's in the microwave, it can actually melt a little. This means you'll be eating some plastic along with the soup. Consider eliminating the plastic wrap completely. Some alternatives include paper towels, wax paper, beeswax wraps, and cotton bowl covers. If you must use a microwave, then choose silicone lids or white paper towels to cover the food.
4. Dangerous Lunchboxes
If you're worried about packing a healthy lunch, don't forget to check the lunchbox. One study tested 40 children's lunch boxes and found 35 percent of them contained lead. Many adults also use these boxes to pack their food for work, so it's crucial to check for recalls and verify that the lunchbox you're using is safe. Make sure it says lead-free on the labels. Also, consider using a stainless steel lunchbox since it won't leak chemicals.
5. Single-Use Food Items
From cups of applesauce to plastic packets of ketchup, single-use food items sometimes make their way into packed lunches. Not only are they creating unnecessary waste, they're usually made from plastic. Some ways to eliminate single-use food items from your lunch include buying larger items and only bringing a small amount with you in a container, or rethinking how you eat and pack food. For instance, consider layering a salad in a mason jar, so the sauce is on top, and you don't need to bring a single-use packet of ranch dressing.
The next time you're packing a healthy lunch, think about the entire lunchbox. Consider all the items you're using, such as the containers, so you can limit chemicals and plastic. It will be healthier for you and for the planet.