Dan Kahan
is a writer and screenwriter who majored in film and deeply regrets it. Shout at him on Twitter @The_True_DanK
Pogues frontman Shane McGowan was an ancient 65 when he died on November 30. Television producer Norman Lear was a youthful 101 when he left this realm on December 5. No doubt his zest for life kept him going for so long – and his zest for controversy.
Norman Lear's work was an integral part of American life in the second half of the 20th Century. Television programs like Maude, Sanford and Son, and The Jeffersons dragged television out of the 1950s and into the real world. As Variety states: "Lear's shows were the first to address the serious political, cultural and social flashpoints of the day – racism, abortion, feminism, homosexuality, the Vietnam war – by working pointed new wrinkles into the standard domestic comedy formula. No subject was taboo: Two 1977 episodes of All in the Family revolved around the attempted rape of lead character Archie Bunker's wife Edith."
All in the Family, which ran on CBS from 1971 to 1979, typified the clash of generations. Middle-aged bigot Archie Bunker – played by Carrol O'Connor – was a right-wing King Lear in Queens, raging at the radical changes in society. Archie didn't let ignorance get in the way of his opinions; once he argued that people who lived in communes were communists. The thing is, the old dog was actually capable of learning new tricks. Archie never evolved into any kind of saint. But over the nine seasons "Family" aired, experience taught Archie the benefits of listening to (and respecting) viewpoints far different from his own.
All in the Family was the jewel in Lear's crown, but don't forget the highly popular shows One Day at a Time (which featured Bonnie Franklin as a divorcee raising two daughters in the Midwest) and Mary Hartman, Mary Hartman (with Louise Lasser as the titular figure in a parody of soap opera conventions). Good or bad, Lear's work was never indifferent.
More recently, you may have heard about Lear's lively activism. His TV shows were themselves arguments for free and unfettered speech, and Lear supported a slate of liberal causes. In 1981 he founded People for the American Way. The organization's website describes the ways that PFAW has "engaged cultural and community leaders and individual activists in campaigns promoting freedom of expression, civic engagement, fair courts, and legal and lived equality for LGBTQ people."
Lear's life was a long and fulfilling one. In 1978 he was given the first of two Peabody Awards, the most prestigious award in television. "To Norman Lear," it reads, "...for giving us comedy with a social conscience. He uses humor to give us a better understanding of social issues. He lets us laugh at our own shortcomings and prejudices, and while doing this, maintains the highest entertainment standards."
A pioneer, a gadfly of the state, a mensch. To paraphrase a lyric from All in the Family's theme song, "Mister, we could use a guy like Norman Lear again."
In 2005, while debating creationism in a thread on christianforums.com, a writer named Nathan Poe accidentally engineered one of the Internet's most prevailing theorems:

"Without a winking smiley or other blatant display of humor, it is utterly impossible to parody a Creationist in such a way that someone won't mistake for the genuine article."
Now known as "Poe's Law," the definition has grown to encapsulate all extremist ideologies. Essentially, Poe's Law states that it is impossible to parody extremism online without first stating authorial intent, as no matter how absurd the parody, some readers will mistaken it as genuine.
So on that note, welcome to the Cuck Zone.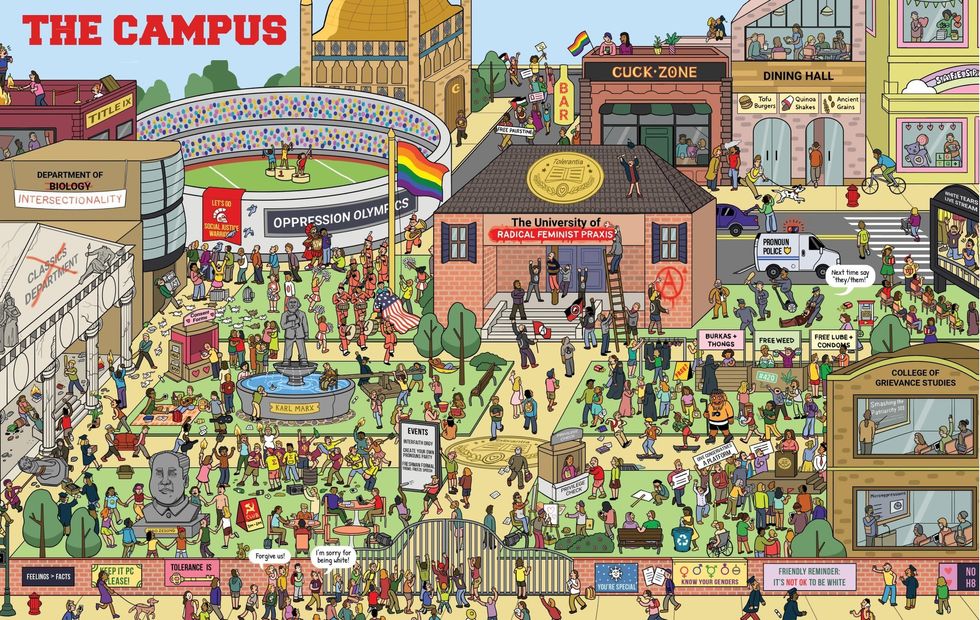 Chelsea Saunders
Popularly named after the Cuck Zone bar at the image's top-center, "Cuck Zone" is a Where's Waldo-esque illustration depicting the absurdity of liberal colleges. Along with the titular bar where, presumably, everyone is a cuckhold, there are actual Oppression Olympics, a pronoun police van, a white tears livestream, and of course, free weed.
It's a funny image no matter how you look at it, but it's especially funny when shared unironically by right-wingers who don't realize that they're the butt of the joke. Because, as it turns out, the Cuck Zone is satirical.
The image originated in Current Affairs magazine with the title "The Campus Seen Through The Eyes of US Conservatives." This means that, at some point, someone photoshopped out the bulk of the title and re-shared it as a genuine reflection of their views. Then, left-wing people found the image being shared unironically and began sharing it ironically without realizing that they were sharing it as it was intended to be shared in the first place.
All of which is to say, Poe's Law prevails once again.
The sad truth is that America's Overton Window has moved so far right over the past few decades (but especially during the past few years) that even baseline right-wing ideology is indistinguishable from extremism. We're reached a point where the majority of American Republicans believe that college education is bad. To be clear, the mainstream American right-wing platform has congealed around the criminally inept Trump administration and a rejection of education in favor of willful ignorance. This is truly beyond the pale.
But at least as we wait for the inevitable destruction of America, we can take solace in the "Cuck Zone," a left-wing interpretation of a right-wing fantasy that actually would be really cool because who doesn't love free weed?
Himmel + Meringoff Properties knew the facade was dangerous for months and failed to act.
Our entire office building at 729 7th Ave has been locked down today after a woman was killed by falling debris right outside our windows. Our building's owner, Himmel + Meringoff Properties, is at fault.
According to city building records uncovered by the New York Times 729 7th Ave was cited in April 2019 for "failure to maintain exterior building facade and appurtenances." The inspectors pointed to "damaged terra cotta at areas above 15th floor in several locations which poses a falling hazard for pedestrians."
Our office is located right near Time Square. 49th Street, directly below, is one of the busiest streets in New York, with easy access to Rockefeller Center and tons of train lines including the N,R,W, B, D, F, and M trains. The M&M Store is steps away. All of this is to say, if a chunk of terra cotta facade fell at almost any point in time, there's a high likelihood that someone would be on the ground below to potentially get hit.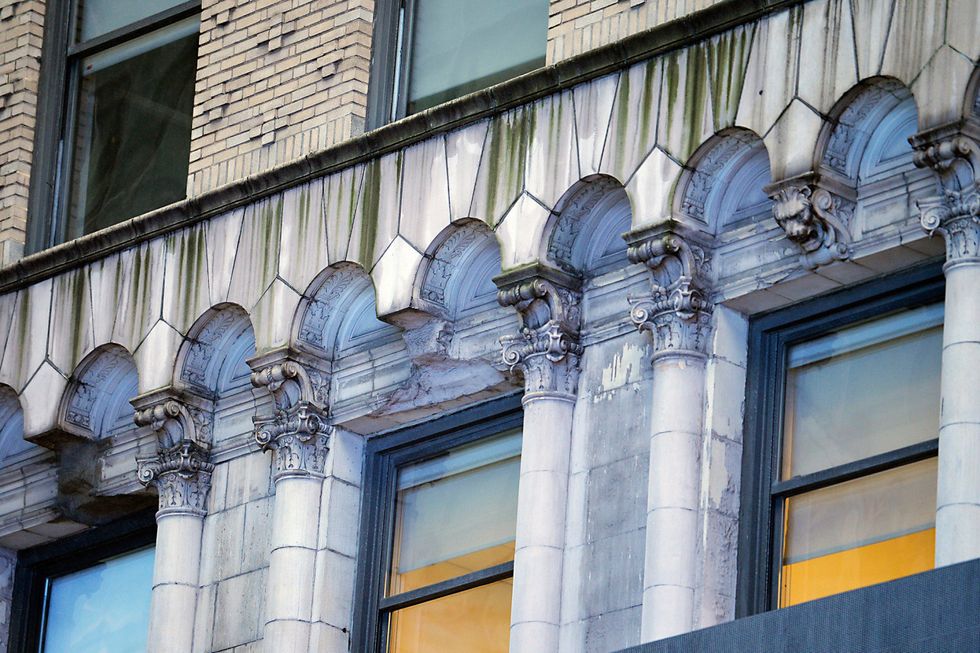 The facade of 729 7th Ave. Matthew McDermott
Tragically, that's exactly what happened. After eight months of building management's failure to address the citation, a piece of the facade fell and killed a 60-year-old woman.

This is not a random tragedy. This poor woman's death was entirely preventable. It's unclear why Himmel + Meringoff Properties failed to address the citation after eight months. It's likely that their failure was based entirely around a desire to save money, but eight months is an incredibly long time to let such a clear threat to people's lives go unaddressed. A tragic outcome like this should have been expected, and the building's owners must be held responsible.
New York infrastructure is failing, and capitalist interests incentivize greedy building owners' failure to act. Capitalism kills.
The most powerful people in the world need to go to the bathroom, too! (You won't BELIEVE the last on our list)
World leaders might seem larger than life, but even the most powerful people in society are actually just like us!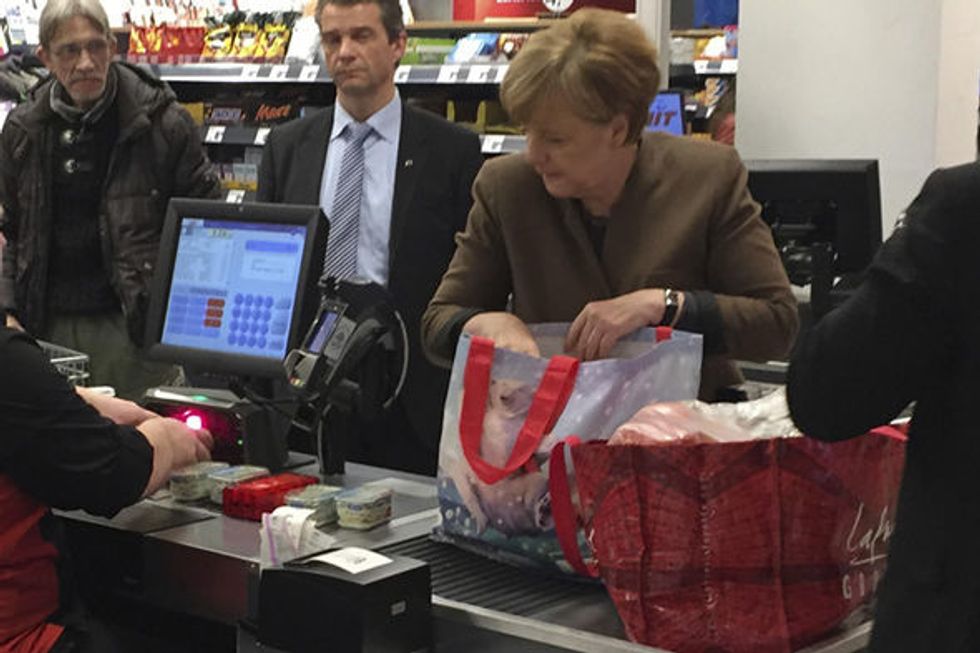 SPLASH
They Shop at the Supermarket!

German chancellor Angela Merkel digs through her bag at the supermarket checkout while flanked by security.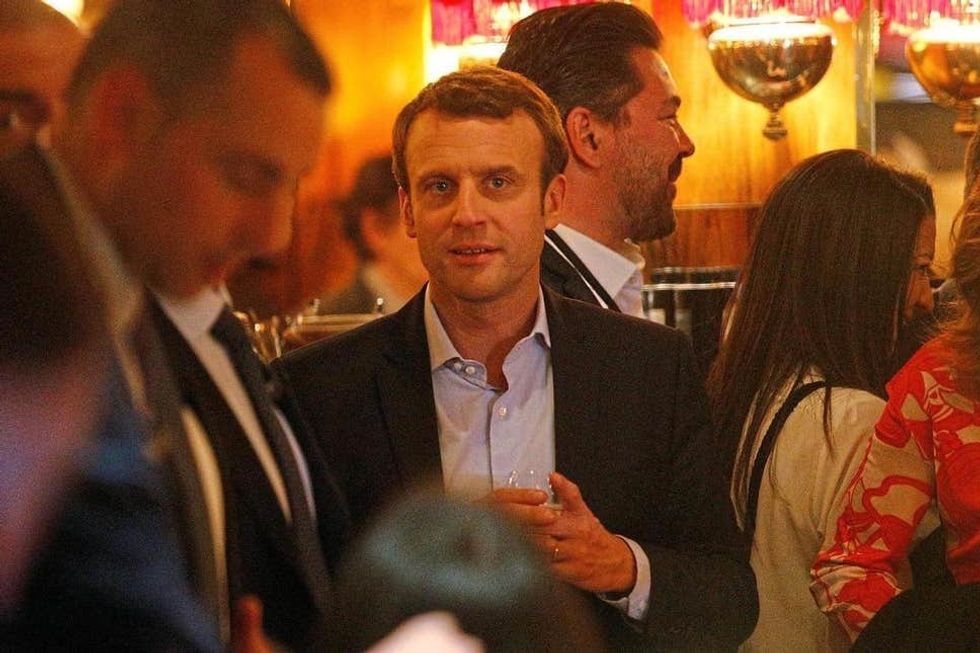 GEOFFROY VAN DER HASSELT/GETTY
They Go to Restaurants!
French president Emmanuel Macron enjoys a tasty beverage at La Rotonde.
Must See: Trudeau Caught on Camera Joking About Trumpwww.youtube.com
They Make Fun of Stupid People!

Canadian prime minister Justin Trudeau laughs it up with other world leaders at the expense of the most stupid guy they all know. Even weak UK prime minister Boris Johnson joins in to avoid being on the bottom of the world leader totem pole!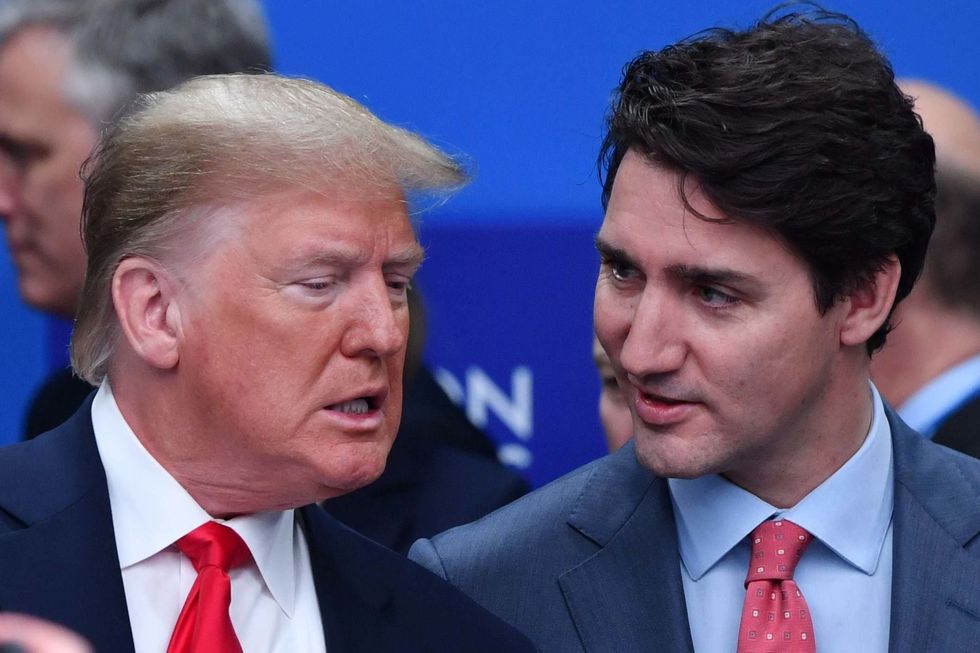 https://www.standard.co.uk/news/world/donald-trump-justin-trudeau-twofaced-nato-a4304571.html
They Don't Respect Stupid People So Much That They Openly Admit to Trash Talking Them!

Canadian prime minister Justin Trudeau gets covertly taped goofing on US president Donald Trump ("You just watched his team's jaws drop to the floor," he said in regards to Trump holding an impromptu press conference that derailed the NATO schedule). Then, after being asked about it by the media, Trudeau is pretty much just like, "Yeah, that guy's a f*cking moron." Okay, he's a little more eloquent than that: "I was happy to be part of it but it was certainly notable," Trudeau said.
President Donald Trump called Justin Trudeau 'two-faced' over comments that the Canadian prime minister appeared to… https://t.co/FwBwUbMfFQ

— Reuters (@Reuters) 1575469764.0
They Whine and Attempt to Call Their More Powerful Rivals Names When Their Feelings Get Hurt!
US president Donald Trump tries his best to insult Canadian prime minister Justin Trudeau, calling him "two-faced" in response to the surfaced video of Trudeau roasting him.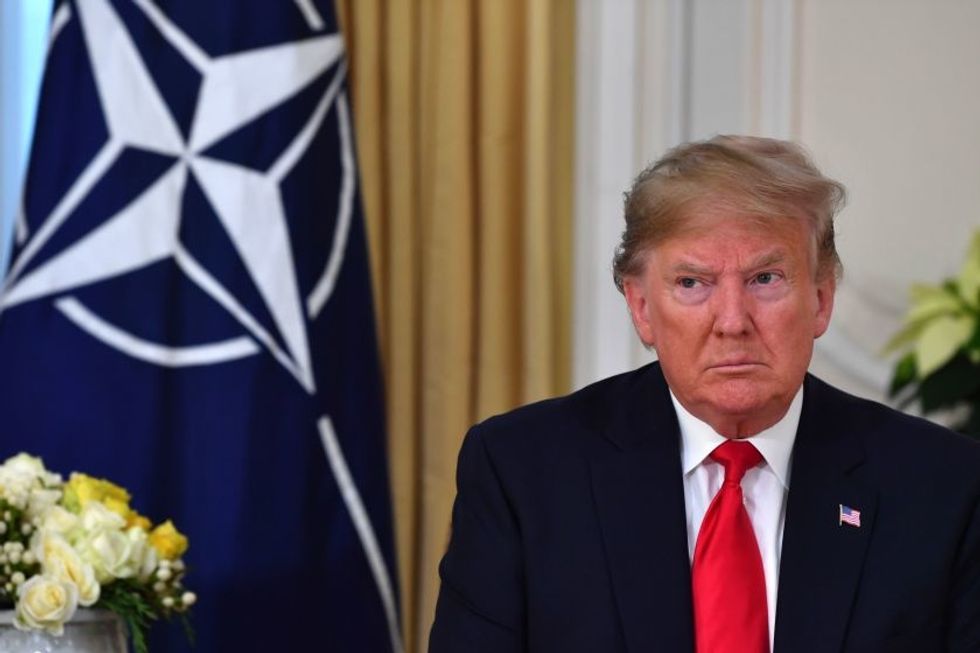 https://www.latimes.com/politics/story/2019-12-03/trump-blasts-macron-nato-unity-meeting
They Give Up and Run Back to Their Safe Spaces!

US president Donald Trump ultimately can't handle the big leagues, so after a pathetic attempt at calling Canadian prime minister Justin Trudeau names, Trump quits NATO and runs back home to his safe space in America.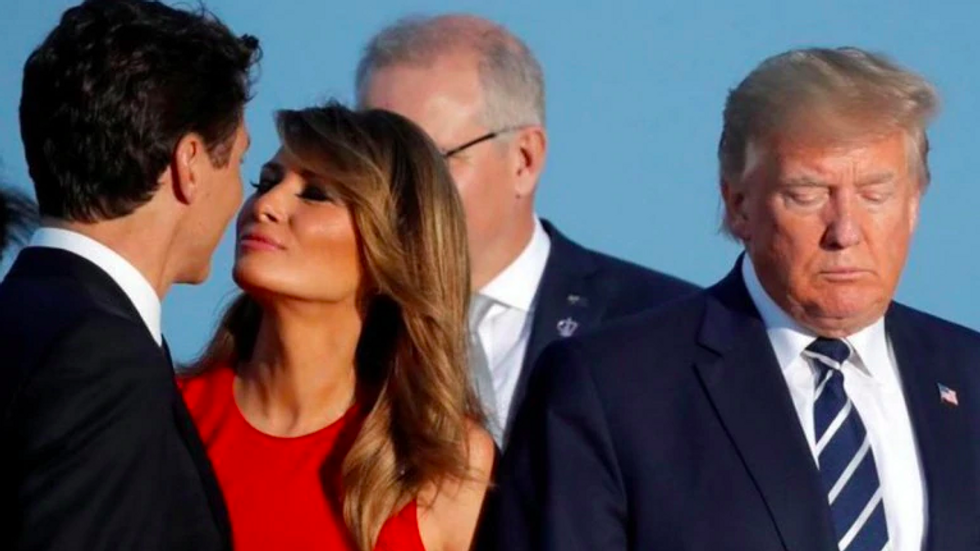 Reuters
They Ultimately Succumb to Their Stronger, More Handsome Rivals!

US President Donald Trump sulks as his wife Melania, who allegedly sleeps in a separate bedroom from him, gets extra friendly with his biggest rival, Canadian prime minister Justin Trudeau. Trump loves to prove that his supporters who constantly shout about "cucks" are, as always, projecting.
At the end of the day, maybe we're not so different from world leaders after all!
"We are Americans and we do not do that." Uh, yeah Joe, we do.
After making an appearance at Game 5 of the World Series, Donald Trump got an unexpected surprise––he learned that pretty much everybody at the game hated him.
In a karmic callback to the "lock her up!" chants that continue to arise at every Trump rally, in opposition to Hillary Clinton, baseball fans gleefully chanted "lock him up!" as soon as Donald Trump showed up on the jumbotron. (As an aside, Clinton was fully investigated by the State Department for using a private email, and while investigators agreed that her online behavior was not necessarily safe, they found "no persuasive evidence of systemic, deliberate mishandling of classified information." Trump's family has done the exact same thing while working in the US government, which seems ridiculously hypocritical, but what else is new?)
Here's Trump being publicly jeered during America's favorite pastime:
Nats fans boo Donald Trump after he's shown on the big screen and then chant, "Lock him up." https://t.co/WJvgbyDb4e

— Shannon Watts (@Shannon Watts) 1572226674.0
And here's his face after realizing what's happening. Hilarious:
Look how Trump's face changes when he realizes an entire stadium is booing him https://t.co/E46rzbzmbl

— Arlen Parsa (@Arlen Parsa) 1572225748.0
While everyone who isn't an absolute troglodyte is fine with the American people voicing their disdain for an international mobster and 25-times-accused, alleged-but-pretty-much-self-admitted sex offender occupying the highest political office in the country, one bespectacled termite held tight to his pearls.

MSNBC Morning Joe host, Joe Scarborough––a man who has built a career on his inability to distinguish between a fencepost and a chair––had this to say:
"We are Americans and we do not do that. We do not want the world hearing us chant 'Lock him up' to this president… https://t.co/FXWcfviYtk

— Morning Joe (@Morning Joe) 1572259148.0
"We are Americans and we do not do that. We do not want the world hearing us chant 'Lock him up' to this president or to any president."

Except, here's the thing, Joe: Yeah. We really do do that.
The rest of the world needs to know that the majority of the American people reject Donald Trump. Currently, 54.6% of Americans disapprove of Donald Trump (40.6% approve and the rest, presumably, are in a collective coma). Over half the country currently supports opening an impeachment inquiry. And, while it's been said ad nauseum, it always bears repeating: Trump lost the popular vote by nearly 3 million votes. In short, Trump might represent America as a landmass, but he does not represent the will of the majority American populace.
In America, we should want criminals to be held accountable regardless of whether or not they are the President. We should want criminals held accountable regardless of whether or not they are Democrats or Republicans, or if we agree with their personal views. In the United States, nobody should be above the law. Especially if they're the President.
So, sorry Joe, but you're very, very wrong. Reach up way into your butt and pry out that fence post before it pierces an organ. The American people are speaking, and it's time to listen. Lock him up.
Donald Trump is the most innocent president of our time.
Amidst the House's mounting Trump impeachment inquiry, only one thing is 100% certain no matter what the facts end up being: Donald Trump is totally innocent.
We know this because he tells us on Twitter, and if there's one thing we can all agree on, it's that Donald Trump never lies (and even if he was pretty much lying 84% of the time, that's only to troll stupid people, and by that I mean college-educated democrats and people who can read).
So who cares if the Whistleblower's statement has been proven accurate in a line-by-line dissection? And who cares if the White House definitely tried to cover up the details of the Ukraine call. If Donald Trump says he didn't do anything wrong, well, he's the president so I believe him. So in celebration of how truthful and honest our President is, and how much I believe him no matter what he says or does, I've made a lot of 5 times that Donald Trump was completely innocent.
The Ukraine Call
If that perfect phone call with the President of Ukraine Isn't considered appropriate, then no future President can… https://t.co/QfHzQrLk7J

— Donald J. Trump (@Donald J. Trump) 1569597845.0
It's time to declare war on weather.
Even scarier, Tropical Storm Dorian might turn into Hurricane Dorian.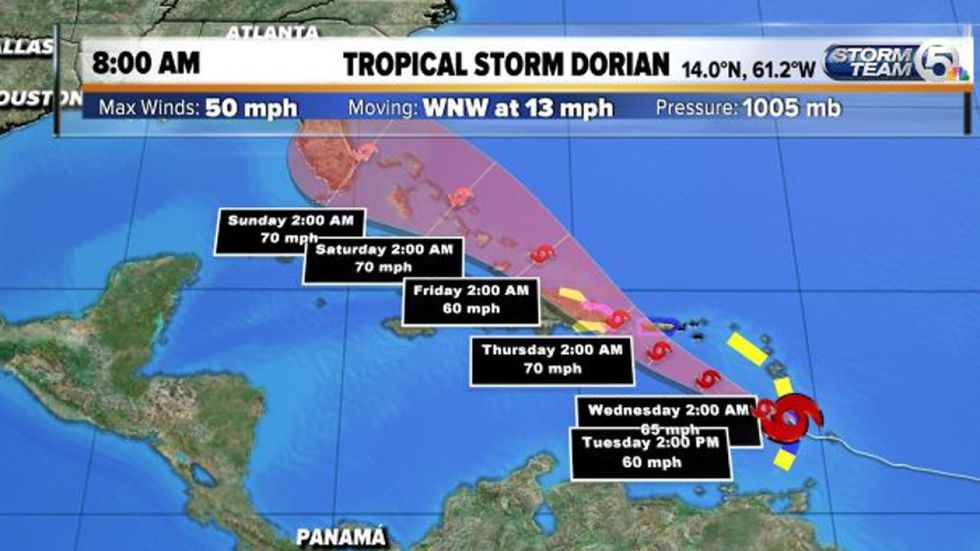 NBC
Luckily, Americans don't need to take nature's terrorism lying down. Our brave president, Donald Trump, has dreamt up the smartest weather-bashing plan ever conceived: bombing hurricanes.

As a salt-of-the-earth American who loves our president and doesn't have the time to read silly science articles (those are for liberal nerds who actually think education is important), I agree with President Trump––bombing hurricanes sounds like a totally brilliant course of action, and I'm frankly shocked that no scientist in the history of America has been smart enough to try it until now. What did they even go to college for, right?
Something called the National Oceanic and Atmospheric Administration (NOAA) even seemed to agree with Trump, describing the results of bombing a hurricane as "devastating." Yeah, devastating to the hurricane, I bet!
The NOAA went on to say that bombing a hurricane "might not even alter the storm" and that the "radioactive fallout would fairly quickly move with the tradewinds to affect land areas." I don't fully understand that, but my soy boy roommate (he voted for Bernie lol) tells me that means the hurricane would literally just absorb the bomb's fallout and carry it onto land. So basically, bombing a hurricane could create a nuclear hurricane. How cool is that? My roommate told me I was a moron, but I told him to go lick quinoa. Roasted.
In conclusion, President Trump is 100% correct: Bombing Hurricane Dorian is a great idea, and in the worst-case scenario, we create a radioactive super hurricane, which is awesome.
Also, Hillary Clinton says we shouldn't nuke hurricanes, which obviously means that we should.
We should not nuke hurricanes.

— Hillary Clinton (@Hillary Clinton) 1566830039.0
Disney's Mueller Report vs. The Army of Evil will allegedly star David Schwimmer as a singing version of the Mueller Report.
If Robert Mueller's congressional hearing made one thing clear, it's that Robert Mueller stands by the findings of his report and will refer people to its content whenever possible.
But now, with a little help from Walt Disney Studios, the Mueller Report will finally be able to speak for itself––or rather, sing!
Shortly after Robert Mueller's testimony that his findings did not exonerate President Trump of collusion with Russia, Disney announced the title of its newest animated musical: Mueller Report vs. The Army of Evil.
While initial character designs have yet to be revealed, a source confirmed that the movie would indeed star a sentient, singing, cartoon version of the Mueller Report, a la "I'm Just a Bill" from Schoolhouse Rock.
I'm Just a Bill (Schoolhouse Rock!)www.youtube.com
Early leaks suggest that the story revolves around the Mueller Report, a young ream of paper born into a dystopia, who's torn between the laws dictating his actions and the expectations thrust upon him by society. Under these conditions, the Mueller Report must stand up to the evil Baron von Grump and his army of angry man-ghosts...or die trying.

David Schwimmer is allegedly in talks to play the titular Mueller Report, while Alec Badwin has reportedly expressed interest in the role of Baron von Grump.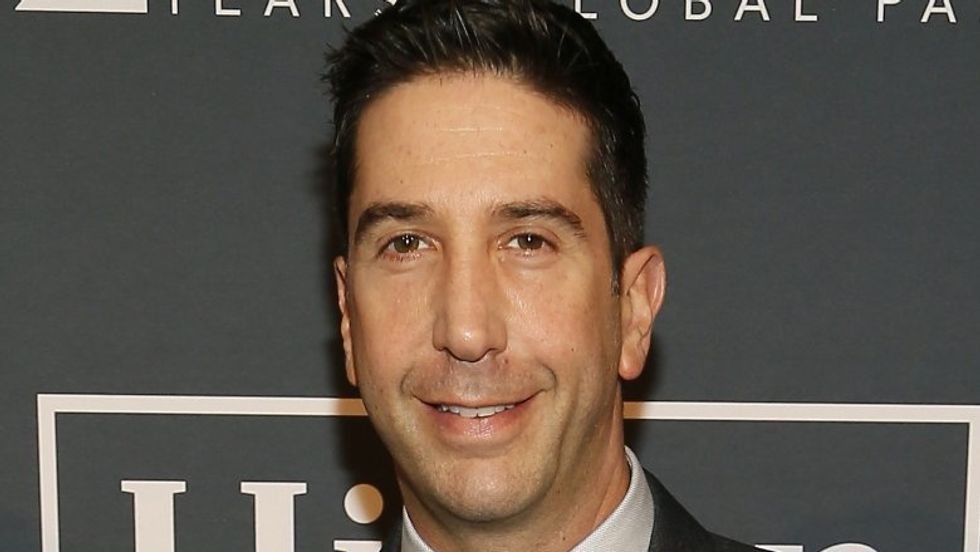 Getty Images
Mueller Report vs. The Army of Evil seems intended to turn the current state of American politics into a fun, informative adventure that even the youngest of children can enjoy. There's no doubt that if Disney plays their cards right, this could go down as one of their most influential movies yet.

Best of all, assuming the character design is on-point (and when has Disney ever failed on that front?), fans can expect to see the Mueller Report on all sorts of merchandise, from toys to plushies to children's backpacks.
Mueller Report vs. The Army of Evil is set to release in theaters mid-2020.
*FAKE NEWS ALERT* THIS ARTICLE IS SATIRE *FAKE NEWS ALERT*
Activists continue to fight for justice for Eric Garner.
Today marks the five-year anniversary of NYPD officer Daniel Pantaleo murdering Eric Garner for selling single cigarettes outside of a store.
While being arrested for––again––selling single cigarettes, Pantaleo and other officers knocked Garner to the ground as Pantaleo choked him. Garner gasped, "I can't breathe." Pantaleo continued choking Garner. Garner died.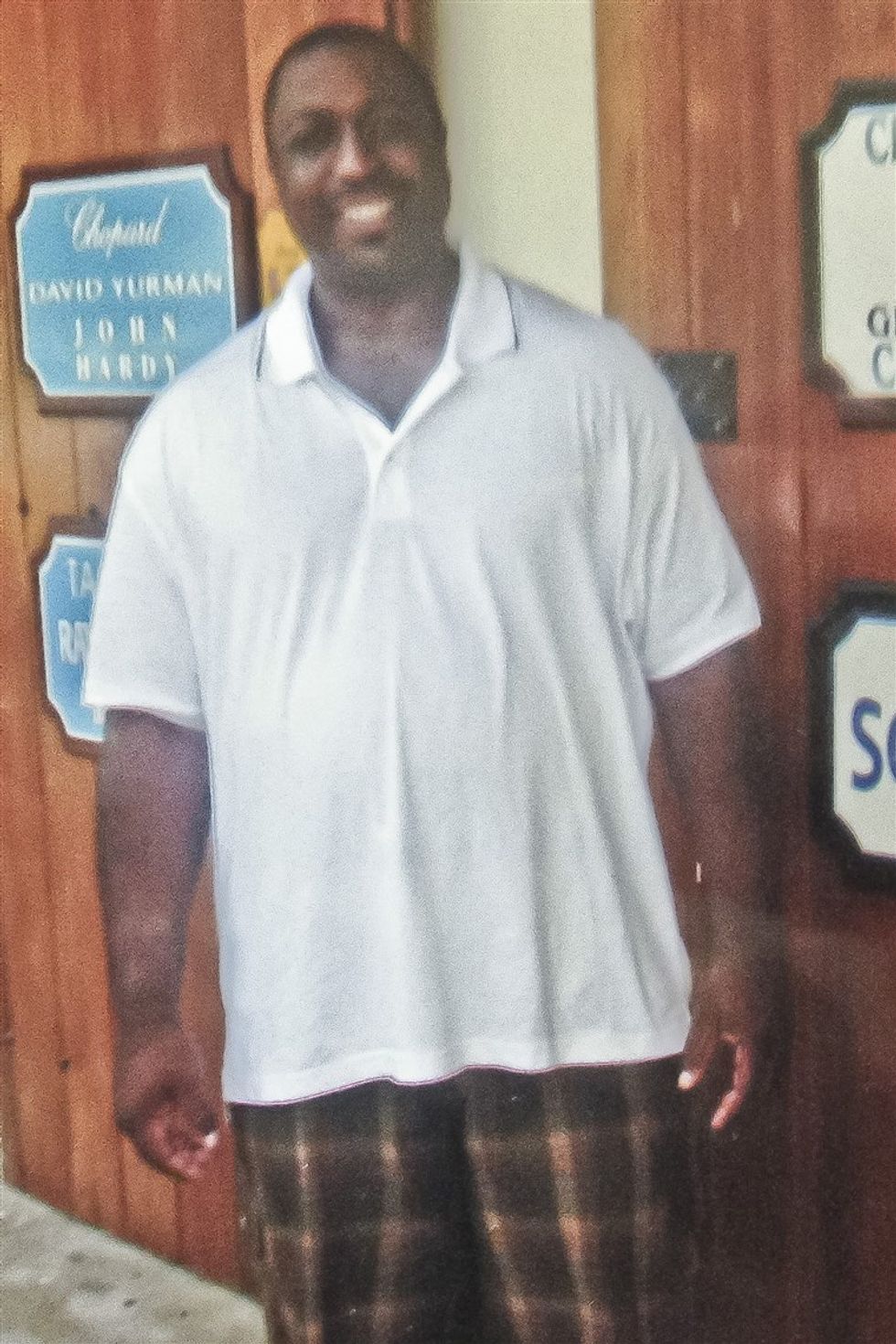 For Eric Garner, selling single cigarettes as a 43-year-old black man was a death sentence. NYPD officer Daniel Pantaleo was his state-sanctioned executioner.

Yesterday, after years of contentious debate over what charges should be levied against Pantaleo, the U.S. Department of Justice decided not to file any charges at all.
Luckily for Daniel Pantaleo, when a police officer murders someone, they're held to a far lower standard than the general populace.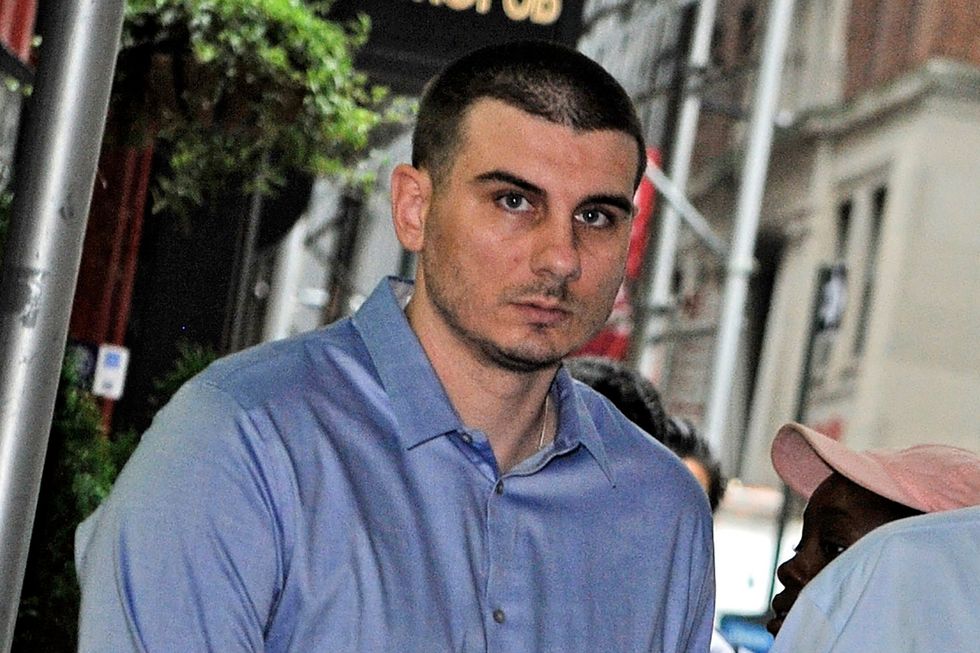 "We prosecute people for what they do on purpose. We would have to prove that in that struggle, a dynamic situation, that the officer decided he was then going to apply that hold, that it was wasn't just a mistake," said a DOJ official.

Despite the government's decision that Pantaleo's murder of Eric Garner was A-OK, tens of thousands of activists, along with Garner's family, continue to fight for justice.
Protesters plan to hold multiple protests across New York today, including a rally and march in Foley Square and a demonstration outside the Staten Island Ferry. Further protests are planned for the following 11 days.
Daniel Pantaleo is still employed by the NYPD, receiving full pay and pension benefits.
Citizens are protesting a bill that would undermine their freedom and subject them to mainland China's draconian judicial system.
Thousands of protestors stormed Hong Kong's government headquarters, taking control of a legislative building for hours before being attacked with tear gas and dispersed by riot police. Inside the legislative building's main chamber, the activists, mostly young people, hung banners reading: "There's no rioters, there's only tyranny" and "There is no way left." Their stand is the culmination of mounting tensions over a bill that would allow mainland China to extradite citizens of Hong Kong in order to face the draconian Chinese judicial system.
"But isn't Hong Kong part of China already?" you might be wondering. Yes, but not exactly.
One Country, Two Systems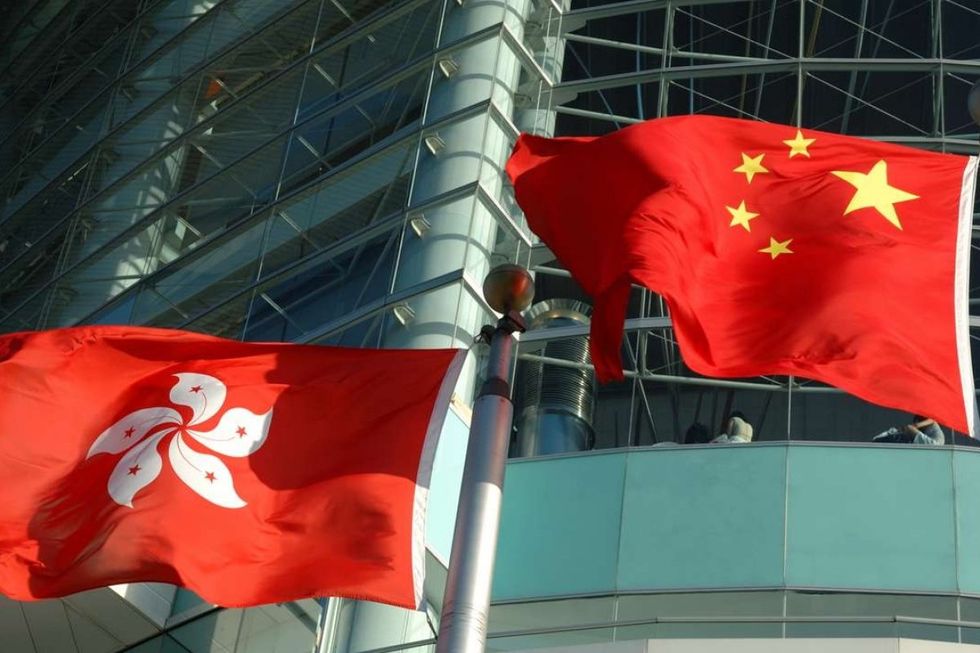 Shutterstock
Up until 1997, Hong Kong was a colony of the United Kingdom. Upon its return to Chinese sovereignty, China signed the Sino-British Joint Declaration, a treaty that decreed: "The socialist system and policies shall not be practised in the Hong Kong Special Administrative Region, and the previous capitalist system and way of life shall remain unchanged for 50 years."

Essentially, this agreement mandates that while Hong Kong will be a part of mainland China, it will still enjoy a high degree of autonomy, including its own legal, legislative, and economic systems––at least until 2047. After that, nobody is really sure what will happen. That uncertainty, especially regarding fear over loss of freedom, has lead to a high degree of pro-independence sentiment amongst youth in Hong Kong.
The 2019 Hong Kong Extradition Bill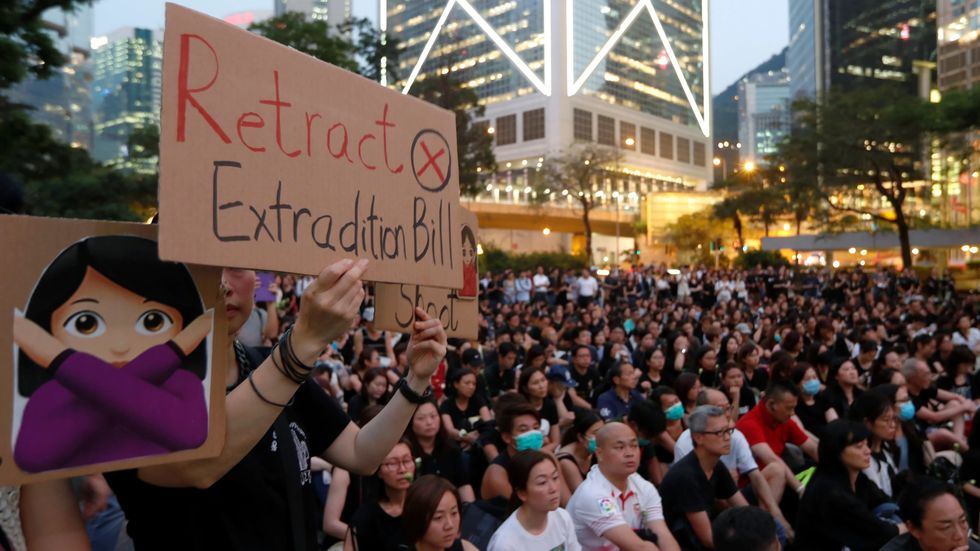 ©Reuters
Otherwise known as the Fugitive Offenders and Mutual Legal Assistance in Criminal Matters Legislation (Amendment) Bill 2019, this bill proposed in February by the Hong Kong government would allow suspected criminals to be extradited to face trial in Taiwan, Macau, or mainland China. This means that, hypothetically, a Hong Kong citizen accused of dissonance against the mainland Chinese government could be whisked away to face criminal trial in mainland China, where such offenses can carry harsh penalties including execution.

Many Hong Kong citizens have rightfully derided the bill as a means of undermining their freedom and giving mainland China a legal means to prosecute them and other international people for perceived political slights. Authorities in Taipei have rejected the bill on similar grounds.
The Protests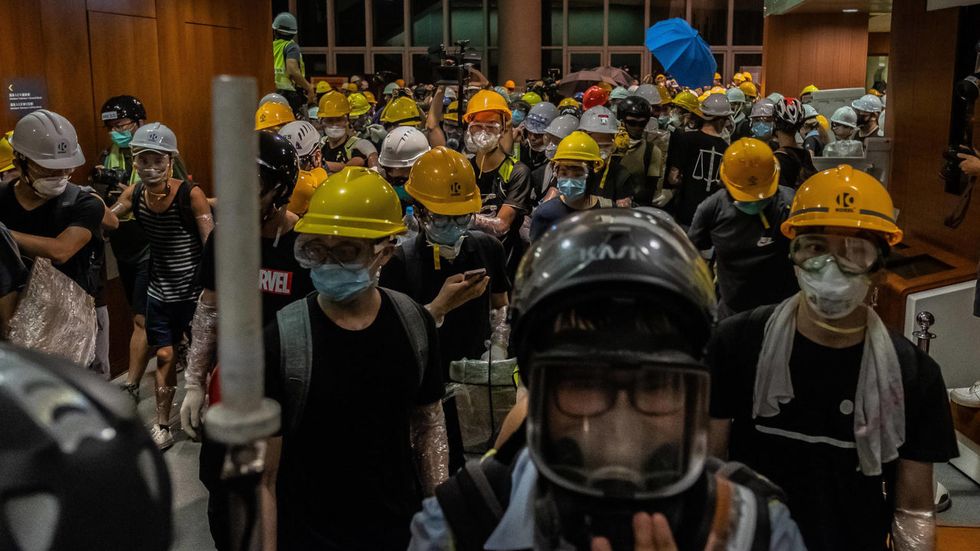 Channel4000
On March 30th, amidst widespread, vocal calls from both the Hong Kong populace and the international community to discard the bill, the Hong Kong government rolled out amendments to the bill. This did not satisfy the Hong Kong populace, which overwhelmingly supported a full removal, so on June 9th they took to the streets, nearly 300,000 strong.

In opposition to the voices of its people, Hong Kong refused to withdraw the bill. Then, on June 12th the protests turned violent. Police responded with rubber bullets and tear gas. Protesters were not dissuaded, turning out again on June 16th, nearly 2 million strong.
Hong Kong leader Carrie Lam relented two days later, apologizing for "the deficiencies of the (Hong Kong) government" and tabling the bill until further notice. Her actions came too little too late and were deemed as insufficient by the populace––they did not want the bill tabled—they wanted it discarded completely, along with Lam's resignation.
Without proper resolution, the protests have continued to escalate. According to CNN, the protesters currently have five demands: "They want a complete withdrawal of the extradition bill, an investigation of police brutality, retraction of the characterization of the protests as riots, the release of arrested protesters, and leader Carrie Lam to step down."
Why You Should Care
Governments work for their people––not the other way around. A government that fails to properly represent its people should be subject to the full force of its people. The Hong Kong protests serve as a necessary example of this force in action.
When the government does not listen to petitions and condemnations, people need to take to the streets in protest. When the government does not listen to protest, people need to rally together and confront their government head-on, by whatever means necessary. To be clear, a government that does not represent its people is a tyranny, and nobody who values their own freedoms should ever allow themselves to be ruled by tyrants.
While the situation in Hong Kong continues to develop, and while the police have brutalized the protestors on an ongoing basis, the protestors have risen again and again. Slowly but surely, their rage has lead to government action. The whole world is watching to see what happens next, but it's important to realize that these protests don't exist in a bubble. The same tactics that work in Hong Kong will work anywhere else in the world, as long as people turn out in large enough numbers. Peaceful protest is great when the government is willing to listen, but "no" is not an acceptable answer.
How can one commemorate all that D-Day represents while cheering on the nationalist Trump administration as it attempts to dismantle the very alliances America solidified during WWII?
75 years ago today, on June 6, 1944, the Allied forces landed on the Nazi-occupied beaches of Normandy, liberating France and laying the foundation for Allied victory on the Western Front; this operation came to be known as D-Day.
But while many Americans are using the anniversary to commemorate the Greatest Generation's historic valor, it's important to recognize that anyone doing so while continuing to support Donald Trump and the current far-right agenda are blatant hypocrites. After all, D-Day was an international effort against fascism. So how could one possibly justify commemorating all that D-Day represents while cheering on a hyper-nationalist, identitarian administration attempting to dismantle the very alliances America solidified during WWII?
D-Day was a collaborative effort involving the United States, the British Empire, Canada, Australia, Czechoslovakia, France, Norway, and Poland. One might even categorize such an effort as globalist. The allied forces were fighting against an oppressive regime based around white nationalist superiority and discrimination against ethnic and LGBTQ minorities. The Nazis were also notorious for killing non-white children. All of these factors echo actions committed by the Trump administration—but it's different when America does it, right? Or maybe we just need to wait until our atrocities reach the level of the Nazis.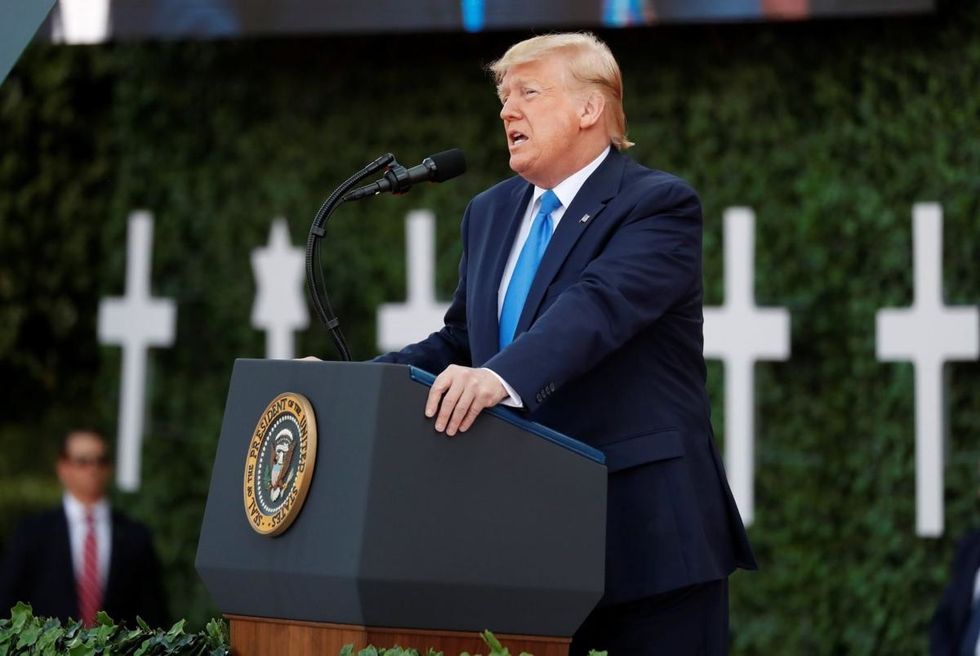 Trump speech on D-DayREUTERS
Meanwhile, the Trump administration is working tirelessly to soil every good relationship America has around the globe, alienating Canada, France––the whole EU, really––and multiple other trading partners. Australia just barely dodged the bullet. Make no mistake, Trump is dictatorially-minded with a penchant for obstructing established government oversight at every turn. The fact that he hasn't done more damage yet is a testament to the tentative functionality of our checks and balances, which he's challenged at every turn. To continue supporting Donald Trump is to support the same ideological basis we fought against during World War II.

The question, then, is how are so many Americans capable of both publicly memorializing D-Day and also supporting Donald Trump? For some, like Senator Lindsey Graham, the answer is likely that they have embraced their own hypocrisy.
But for many, the reasoning is probably far less intentional. Cognitive dissonance is a psychological phenomenon characterized by the discomfort caused by holding two conflicting beliefs at the same time. It's possibly the reason why many Trump supporters double-down when confronted with evidence contradictory to their views. Digging one's heels into the ground and refusing to acknowledge hypocrisy is a much more soothing solution than addressing one's own ideological inconsistencies. This explains how Trump supporters can both love the idea of Americans fighting fascist regimes while supporting a fascist regime themselves. They tell themselves that the Nazis were "real" fascists and then excuse away all of Trump's fascist actions. They further solidify this belief by pretending that left-leaning people are the "real" fascists, because how dare they call Trump fascist in the first place and demonetize hate speech on YouTube.and...women in video games, or whatever.
So what's the best way to really commemorate D-Day, a day when Americans banded together with our global allies to kick fascism's ass? By praising our divisive, nationalist president for reading something off a teleprompter? Somehow, that doesn't seem right. After all, D-Day is about fighting Nazis, not fellating them. Perhaps one could think it over at Wendy's––milkshakes are especially nice this time of year.