Dan Kahan
is a writer and screenwriter who majored in film and deeply regrets it. Shout at him on Twitter @The_True_DanK
"We are Americans and we do not do that." Uh, yeah Joe, we do.
After making an appearance at Game 5 of the World Series, Donald Trump got an unexpected surprise––he learned that pretty much everybody at the game hated him.
In a karmic callback to the "lock her up!" chants that continue to arise at every Trump rally, in opposition to Hillary Clinton, baseball fans gleefully chanted "lock him up!" as soon as Donald Trump showed up on the jumbotron. (As an aside, Clinton was fully investigated by the State Department for using a private email, and while investigators agreed that her online behavior was not necessarily safe, they found "no persuasive evidence of systemic, deliberate mishandling of classified information." Trump's family has done the exact same thing while working in the US government, which seems ridiculously hypocritical, but what else is new?)
Here's Trump being publicly jeered during America's favorite pastime:
And here's his face after realizing what's happening. Hilarious:
While everyone who isn't an absolute troglodyte is fine with the American people voicing their disdain for an international mobster and 25-times-accused, alleged-but-pretty-much-self-admitted sex offender occupying the highest political office in the country, one bespectacled termite held tight to his pearls.

MSNBC Morning Joe host, Joe Scarborough––a man who has built a career on his inability to distinguish between a fencepost and a chair––had this to say:
"We are Americans and we do not do that. We do not want the world hearing us chant 'Lock him up' to this president or to any president."

Except, here's the thing, Joe: Yeah. We really do do that.
The rest of the world needs to know that the majority of the American people reject Donald Trump. Currently, 54.6% of Americans disapprove of Donald Trump (40.6% approve and the rest, presumably, are in a collective coma). Over half the country currently supports opening an impeachment inquiry. And, while it's been said ad nauseum, it always bears repeating: Trump lost the popular vote by nearly 3 million votes. In short, Trump might represent America as a landmass, but he does not represent the will of the majority American populace.
In America, we should want criminals to be held accountable regardless of whether or not they are the President. We should want criminals held accountable regardless of whether or not they are Democrats or Republicans, or if we agree with their personal views. In the United States, nobody should be above the law. Especially if they're the President.
So, sorry Joe, but you're very, very wrong. Reach up way into your butt and pry out that fence post before it pierces an organ. The American people are speaking, and it's time to listen. Lock him up.
Donald Trump is the most innocent president of our time.
Amidst the House's mounting Trump impeachment inquiry, only one thing is 100% certain no matter what the facts end up being: Donald Trump is totally innocent.
We know this because he tells us on Twitter, and if there's one thing we can all agree on, it's that Donald Trump never lies (and even if he was pretty much lying 84% of the time, that's only to troll stupid people, and by that I mean college-educated democrats and people who can read).
So who cares if the Whistleblower's statement has been proven accurate in a line-by-line dissection? And who cares if the White House definitely tried to cover up the details of the Ukraine call. If Donald Trump says he didn't do anything wrong, well, he's the president so I believe him. So in celebration of how truthful and honest our President is, and how much I believe him no matter what he says or does, I've made a lot of 5 times that Donald Trump was completely innocent.
It's time to declare war on weather.
Even scarier, Tropical Storm Dorian might turn into Hurricane Dorian.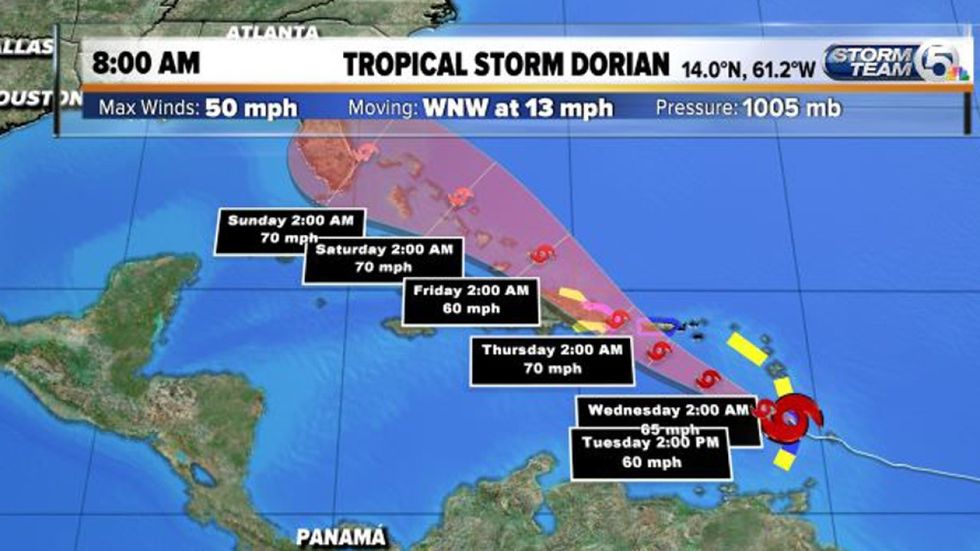 NBC
Luckily, Americans don't need to take nature's terrorism lying down. Our brave president, Donald Trump, has dreamt up the smartest weather-bashing plan ever conceived: bombing hurricanes.

As a salt-of-the-earth American who loves our president and doesn't have the time to read silly science articles (those are for liberal nerds who actually think education is important), I agree with President Trump––bombing hurricanes sounds like a totally brilliant course of action, and I'm frankly shocked that no scientist in the history of America has been smart enough to try it until now. What did they even go to college for, right?
Something called the National Oceanic and Atmospheric Administration (NOAA) even seemed to agree with Trump, describing the results of bombing a hurricane as "devastating." Yeah, devastating to the hurricane, I bet!
The NOAA went on to say that bombing a hurricane "might not even alter the storm" and that the "radioactive fallout would fairly quickly move with the tradewinds to affect land areas." I don't fully understand that, but my soy boy roommate (he voted for Bernie lol) tells me that means the hurricane would literally just absorb the bomb's fallout and carry it onto land. So basically, bombing a hurricane could create a nuclear hurricane. How cool is that? My roommate told me I was a moron, but I told him to go lick quinoa. Roasted.
In conclusion, President Trump is 100% correct: Bombing Hurricane Dorian is a great idea, and in the worst-case scenario, we create a radioactive super hurricane, which is awesome.
Also, Hillary Clinton says we shouldn't nuke hurricanes, which obviously means that we should.
Disney's Mueller Report vs. The Army of Evil will allegedly star David Schwimmer as a singing version of the Mueller Report.
If Robert Mueller's congressional hearing made one thing clear, it's that Robert Mueller stands by the findings of his report and will refer people to its content whenever possible.
But now, with a little help from Walt Disney Studios, the Mueller Report will finally be able to speak for itself––or rather, sing!
Shortly after Robert Mueller's testimony that his findings did not exonerate President Trump of collusion with Russia, Disney announced the title of its newest animated musical: Mueller Report vs. The Army of Evil.
While initial character designs have yet to be revealed, a source confirmed that the movie would indeed star a sentient, singing, cartoon version of the Mueller Report, a la "I'm Just a Bill" from Schoolhouse Rock.
I'm Just a Bill (Schoolhouse Rock!) www.youtube.com
Early leaks suggest that the story revolves around the Mueller Report, a young ream of paper born into a dystopia, who's torn between the laws dictating his actions and the expectations thrust upon him by society. Under these conditions, the Mueller Report must stand up to the evil Baron von Grump and his army of angry man-ghosts...or die trying.

David Schwimmer is allegedly in talks to play the titular Mueller Report, while Alec Badwin has reportedly expressed interest in the role of Baron von Grump.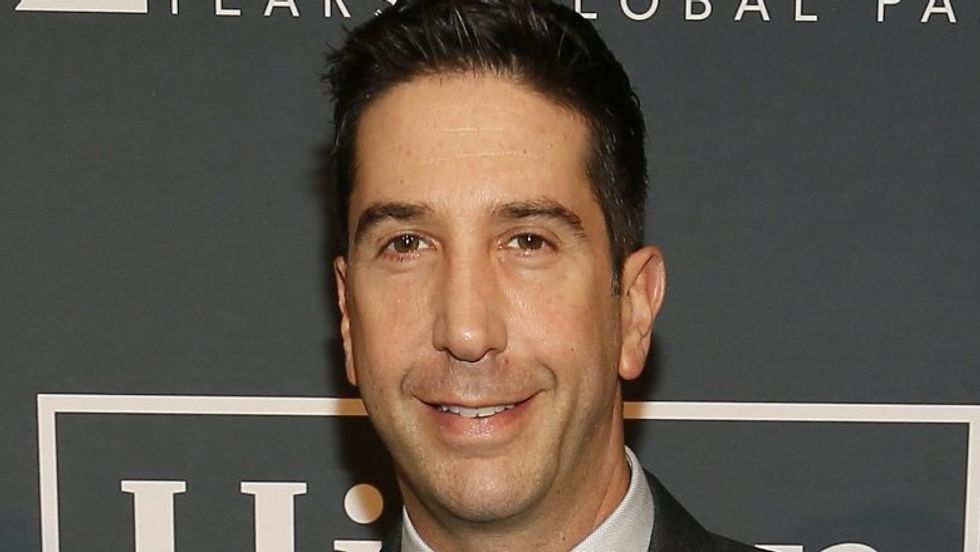 Getty Images
Mueller Report vs. The Army of Evil seems intended to turn the current state of American politics into a fun, informative adventure that even the youngest of children can enjoy. There's no doubt that if Disney plays their cards right, this could go down as one of their most influential movies yet.

Best of all, assuming the character design is on-point (and when has Disney ever failed on that front?), fans can expect to see the Mueller Report on all sorts of merchandise, from toys to plushies to children's backpacks.
Mueller Report vs. The Army of Evil is set to release in theaters mid-2020.
*FAKE NEWS ALERT* THIS ARTICLE IS SATIRE *FAKE NEWS ALERT*
Activists continue to fight for justice for Eric Garner.
Today marks the five-year anniversary of NYPD officer Daniel Pantaleo murdering Eric Garner for selling single cigarettes outside of a store.
While being arrested for––again––selling single cigarettes, Pantaleo and other officers knocked Garner to the ground as Pantaleo choked him. Garner gasped, "I can't breathe." Pantaleo continued choking Garner. Garner died.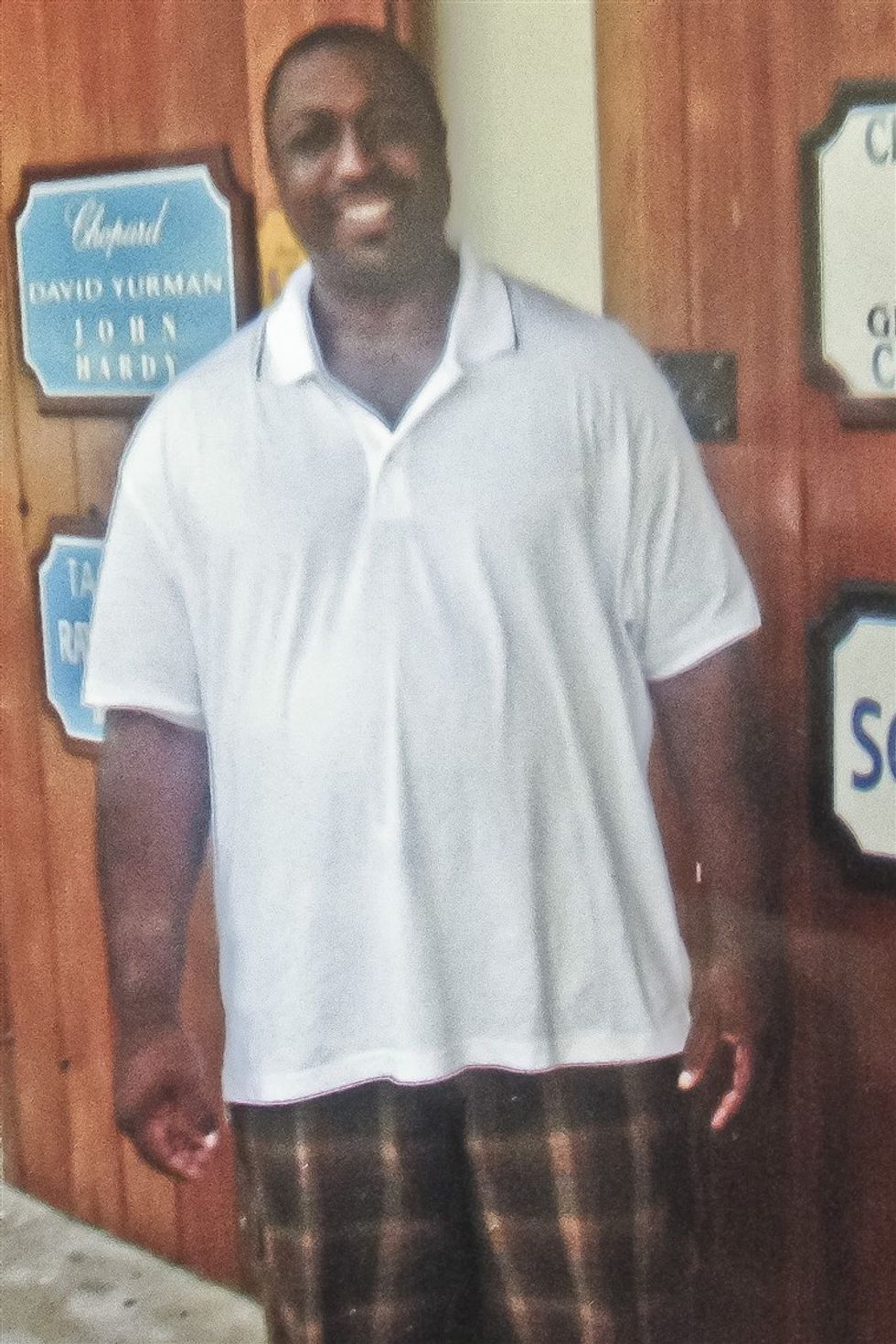 For Eric Garner, selling single cigarettes as a 43-year-old black man was a death sentence. NYPD officer Daniel Pantaleo was his state-sanctioned executioner.

Yesterday, after years of contentious debate over what charges should be levied against Pantaleo, the U.S. Department of Justice decided not to file any charges at all.
Luckily for Daniel Pantaleo, when a police officer murders someone, they're held to a far lower standard than the general populace.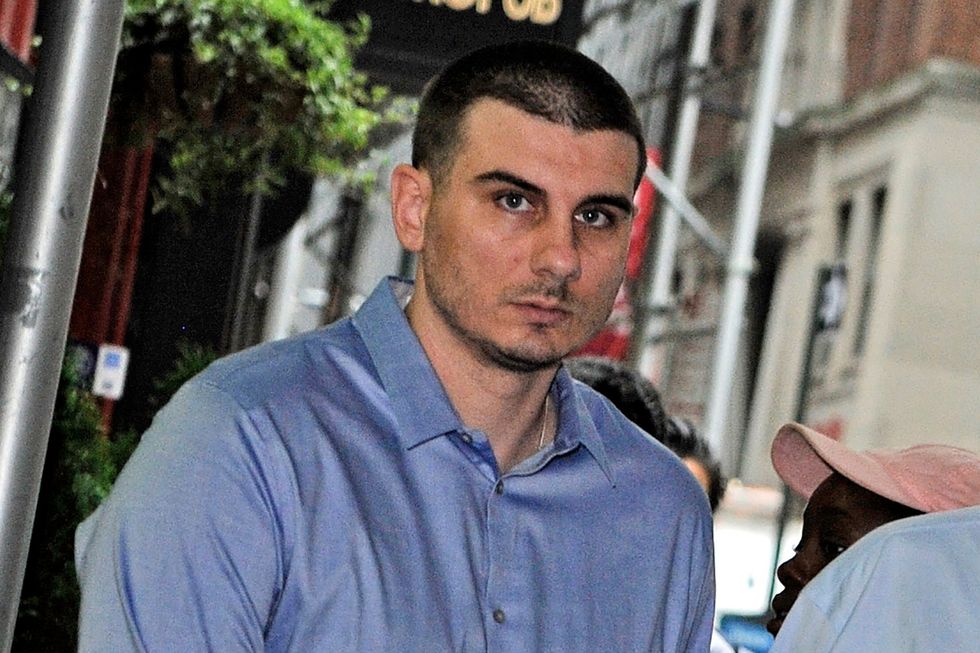 "We prosecute people for what they do on purpose. We would have to prove that in that struggle, a dynamic situation, that the officer decided he was then going to apply that hold, that it was wasn't just a mistake," said a DOJ official.

Despite the government's decision that Pantaleo's murder of Eric Garner was A-OK, tens of thousands of activists, along with Garner's family, continue to fight for justice.
Protesters plan to hold multiple protests across New York today, including a rally and march in Foley Square and a demonstration outside the Staten Island Ferry. Further protests are planned for the following 11 days.
Daniel Pantaleo is still employed by the NYPD, receiving full pay and pension benefits.
Citizens are protesting a bill that would undermine their freedom and subject them to mainland China's draconian judicial system.
Thousands of protestors stormed Hong Kong's government headquarters, taking control of a legislative building for hours before being attacked with tear gas and dispersed by riot police. Inside the legislative building's main chamber, the activists, mostly young people, hung banners reading: "There's no rioters, there's only tyranny" and "There is no way left." Their stand is the culmination of mounting tensions over a bill that would allow mainland China to extradite citizens of Hong Kong in order to face the draconian Chinese judicial system.
"But isn't Hong Kong part of China already?" you might be wondering. Yes, but not exactly.
One Country, Two Systems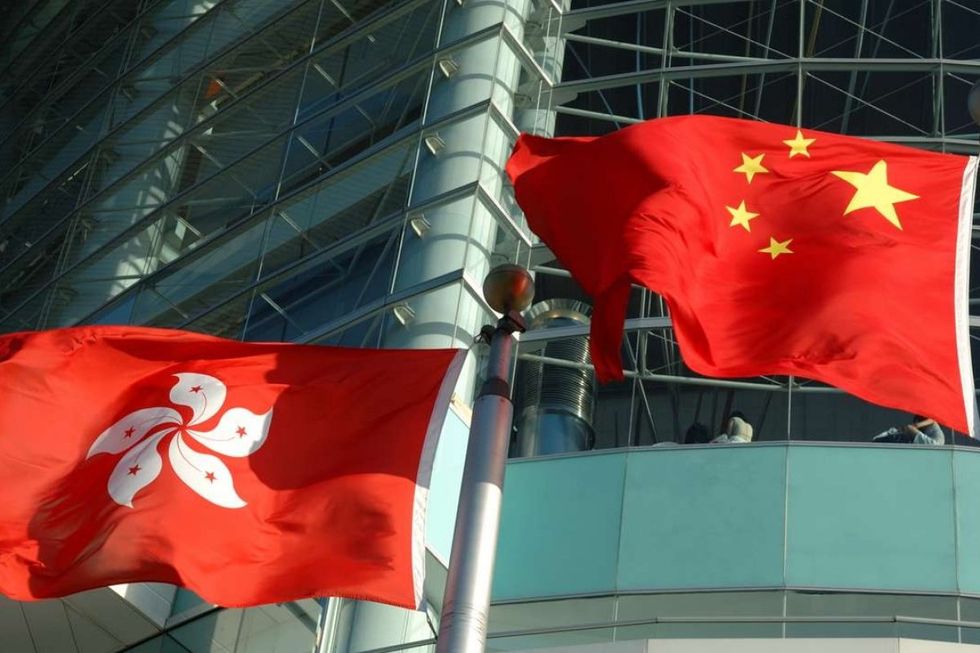 Shutterstock
Up until 1997, Hong Kong was a colony of the United Kingdom. Upon its return to Chinese sovereignty, China signed the Sino-British Joint Declaration, a treaty that decreed: "The socialist system and policies shall not be practised in the Hong Kong Special Administrative Region, and the previous capitalist system and way of life shall remain unchanged for 50 years."

Essentially, this agreement mandates that while Hong Kong will be a part of mainland China, it will still enjoy a high degree of autonomy, including its own legal, legislative, and economic systems––at least until 2047. After that, nobody is really sure what will happen. That uncertainty, especially regarding fear over loss of freedom, has lead to a high degree of pro-independence sentiment amongst youth in Hong Kong.
The 2019 Hong Kong Extradition Bill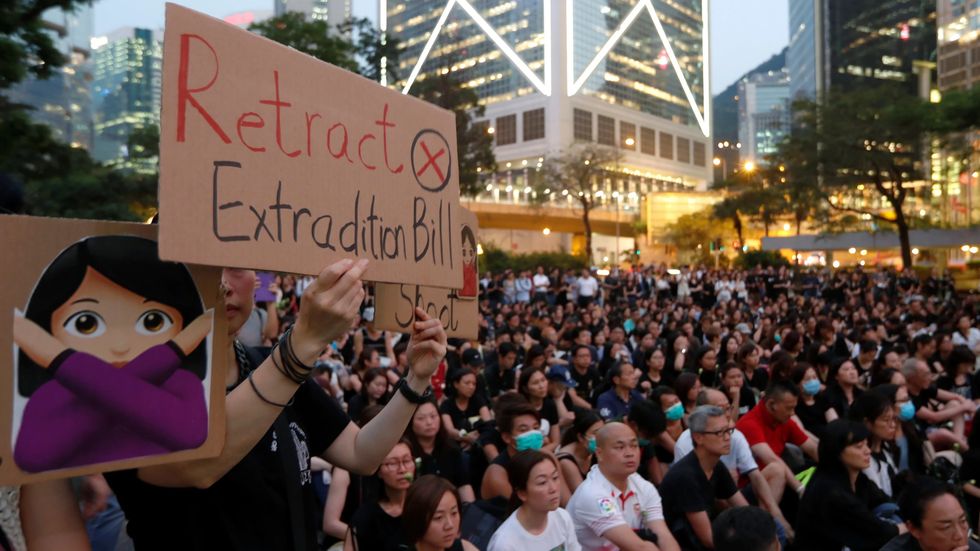 ©Reuters
Otherwise known as the Fugitive Offenders and Mutual Legal Assistance in Criminal Matters Legislation (Amendment) Bill 2019, this bill proposed in February by the Hong Kong government would allow suspected criminals to be extradited to face trial in Taiwan, Macau, or mainland China. This means that, hypothetically, a Hong Kong citizen accused of dissonance against the mainland Chinese government could be whisked away to face criminal trial in mainland China, where such offenses can carry harsh penalties including execution.

Many Hong Kong citizens have rightfully derided the bill as a means of undermining their freedom and giving mainland China a legal means to prosecute them and other international people for perceived political slights. Authorities in Taipei have rejected the bill on similar grounds.
The Protests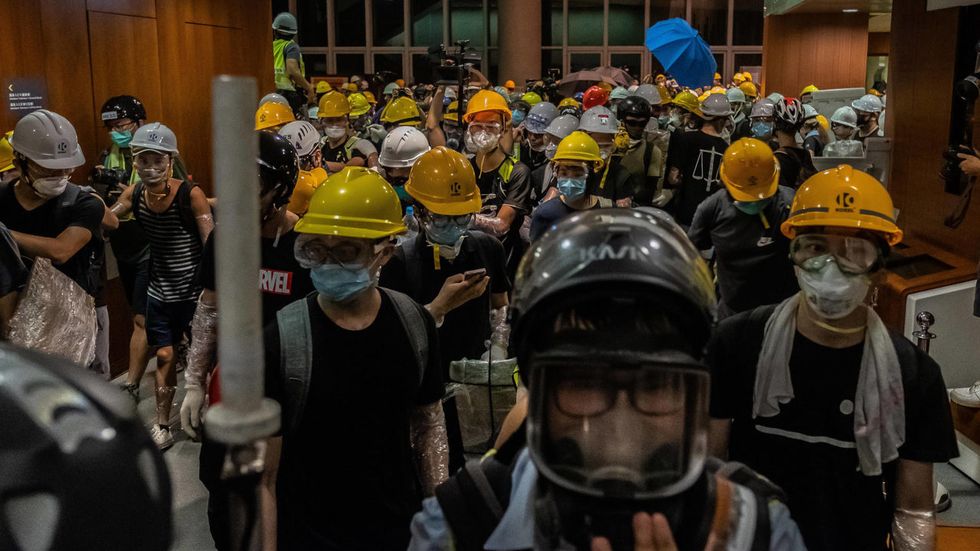 Channel4000
On March 30th, amidst widespread, vocal calls from both the Hong Kong populace and the international community to discard the bill, the Hong Kong government rolled out amendments to the bill. This did not satisfy the Hong Kong populace, which overwhelmingly supported a full removal, so on June 9th they took to the streets, nearly 300,000 strong.

In opposition to the voices of its people, Hong Kong refused to withdraw the bill. Then, on June 12th the protests turned violent. Police responded with rubber bullets and tear gas. Protesters were not dissuaded, turning out again on June 16th, nearly 2 million strong.
Hong Kong leader Carrie Lam relented two days later, apologizing for "the deficiencies of the (Hong Kong) government" and tabling the bill until further notice. Her actions came too little too late and were deemed as insufficient by the populace––they did not want the bill tabled—they wanted it discarded completely, along with Lam's resignation.
Without proper resolution, the protests have continued to escalate. According to CNN, the protesters currently have five demands: "They want a complete withdrawal of the extradition bill, an investigation of police brutality, retraction of the characterization of the protests as riots, the release of arrested protesters, and leader Carrie Lam to step down."
Why You Should Care
Governments work for their people––not the other way around. A government that fails to properly represent its people should be subject to the full force of its people. The Hong Kong protests serve as a necessary example of this force in action.
When the government does not listen to petitions and condemnations, people need to take to the streets in protest. When the government does not listen to protest, people need to rally together and confront their government head-on, by whatever means necessary. To be clear, a government that does not represent its people is a tyranny, and nobody who values their own freedoms should ever allow themselves to be ruled by tyrants.
While the situation in Hong Kong continues to develop, and while the police have brutalized the protestors on an ongoing basis, the protestors have risen again and again. Slowly but surely, their rage has lead to government action. The whole world is watching to see what happens next, but it's important to realize that these protests don't exist in a bubble. The same tactics that work in Hong Kong will work anywhere else in the world, as long as people turn out in large enough numbers. Peaceful protest is great when the government is willing to listen, but "no" is not an acceptable answer.
How can one commemorate all that D-Day represents while cheering on the nationalist Trump administration as it attempts to dismantle the very alliances America solidified during WWII?
75 years ago today, on June 6, 1944, the Allied forces landed on the Nazi-occupied beaches of Normandy, liberating France and laying the foundation for Allied victory on the Western Front; this operation came to be known as D-Day.
But while many Americans are using the anniversary to commemorate the Greatest Generation's historic valor, it's important to recognize that anyone doing so while continuing to support Donald Trump and the current far-right agenda are blatant hypocrites. After all, D-Day was an international effort against fascism. So how could one possibly justify commemorating all that D-Day represents while cheering on a hyper-nationalist, identitarian administration attempting to dismantle the very alliances America solidified during WWII?
D-Day was a collaborative effort involving the United States, the British Empire, Canada, Australia, Czechoslovakia, France, Norway, and Poland. One might even categorize such an effort as globalist. The allied forces were fighting against an oppressive regime based around white nationalist superiority and discrimination against ethnic and LGBTQ minorities. The Nazis were also notorious for killing non-white children. All of these factors echo actions committed by the Trump administration—but it's different when America does it, right? Or maybe we just need to wait until our atrocities reach the level of the Nazis.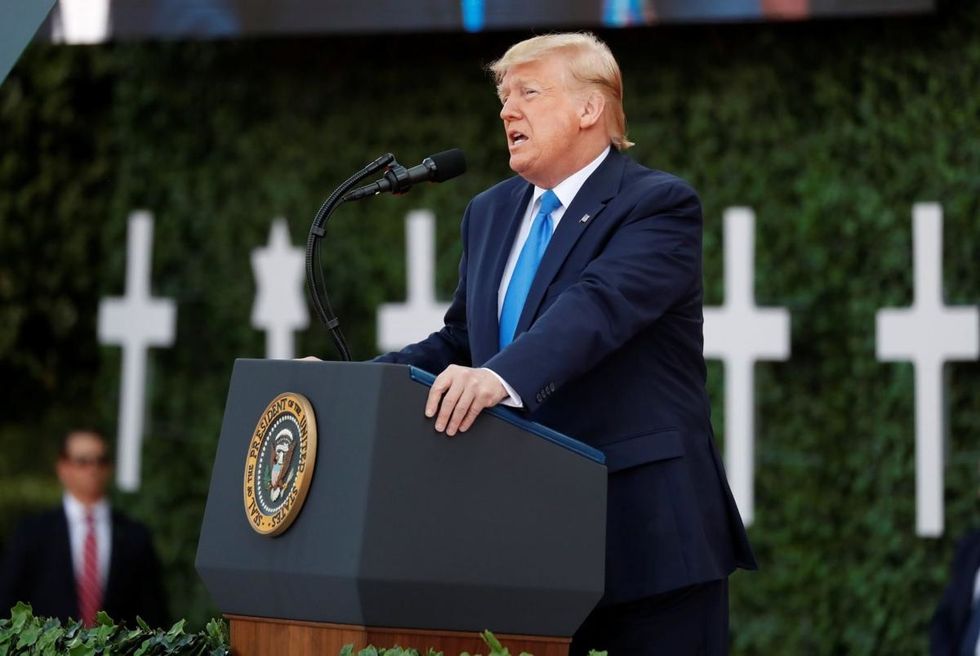 Trump speech on D-DayREUTERS
Meanwhile, the Trump administration is working tirelessly to soil every good relationship America has around the globe, alienating Canada, France––the whole EU, really––and multiple other trading partners. Australia just barely dodged the bullet. Make no mistake, Trump is dictatorially-minded with a penchant for obstructing established government oversight at every turn. The fact that he hasn't done more damage yet is a testament to the tentative functionality of our checks and balances, which he's challenged at every turn. To continue supporting Donald Trump is to support the same ideological basis we fought against during World War II.

The question, then, is how are so many Americans capable of both publicly memorializing D-Day and also supporting Donald Trump? For some, like Senator Lindsey Graham, the answer is likely that they have embraced their own hypocrisy.
But for many, the reasoning is probably far less intentional. Cognitive dissonance is a psychological phenomenon characterized by the discomfort caused by holding two conflicting beliefs at the same time. It's possibly the reason why many Trump supporters double-down when confronted with evidence contradictory to their views. Digging one's heels into the ground and refusing to acknowledge hypocrisy is a much more soothing solution than addressing one's own ideological inconsistencies. This explains how Trump supporters can both love the idea of Americans fighting fascist regimes while supporting a fascist regime themselves. They tell themselves that the Nazis were "real" fascists and then excuse away all of Trump's fascist actions. They further solidify this belief by pretending that left-leaning people are the "real" fascists, because how dare they call Trump fascist in the first place and demonetize hate speech on YouTube.and...women in video games, or whatever.
So what's the best way to really commemorate D-Day, a day when Americans banded together with our global allies to kick fascism's ass? By praising our divisive, nationalist president for reading something off a teleprompter? Somehow, that doesn't seem right. After all, D-Day is about fighting Nazis, not fellating them. Perhaps one could think it over at Wendy's––milkshakes are especially nice this time of year.
The sordid history of Trump's NatSec advisor.
Picture the most gung-ho Warhawk in modern history, a man who's made a career out of calling for military invasions of foreign countries, forced regime changes, ends to peace treaties.
Do you imagine a hardened war veteran with military accolades who's seen the cost of war and knows its price? Or a nationalist who's fine throwing human life away from the safety of his armchair, despite doing everything in his power to avoid going off to war himself as a youth? If you picture the latter, you've got Trump's national security advisor John Bolton.
John Bolton did serve in the National Guard and Army Reserve. But he did so in order to avoid being drafted for the Vietnam War, essentially biding his time stateside out of fear of real battle. "I confess I had no desire to die in a Southeast Asian rice paddy. I considered the war in Vietnam already lost," wrote John Bolton in his 25th college reunion book.
Speaking from a position of privilege might be Bolton's greatest asset, though. Those who have seen war generally speak about it in more tempered measures, while Bolton reached his position through pushing extremes.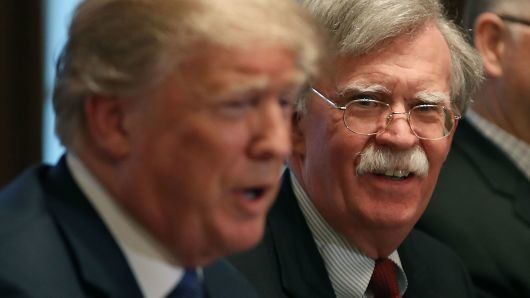 fm.cnbc.com
Throughout his long career, Bolton has worked under multiple right-wing administrations, from Reagan to W. Bush to Trump. During this time, he's advocated again and again for war, pushing for a U.S. invasion of Iraq dating back to shortly after the first Gulf War, calling for the "end of North Korea," and advocating to terminate the Iran Nuclear Deal. He has also expressed strong nationalistic views against the concept of the United Nations, stating, "There is no United Nations. There is an international community that occasionally can be led by the only real power left in the world, and that's the United States, when it suits our interests and when we can get others to go along."

John Bolton's greatest supporters tend to be similarly-minded radicals like Dick Cheney and Donald Trump, while his detractors tend to be anyone more moderate. Even fellow Republicans denounce Bolton. Condoleezza Rice resisted Cheney's efforts to make Bolton her deputy when she was secretary of state, instead passing him off as a UN ambassador. During the nomination hearing for that job, conservative Republican intelligence official Carl Ford described him as a "kiss-up, kick-down sort of guy" who "abuses his authority with little people." Even George W. Bush would later say he regretted Bolton's appointment, allegedly saying he didn't "consider Bolton credible."
And yet now, Bolton is the national security advisor to Donald Trump, a fellow draft dodger with a known disregard for human life. To Trump, it doesn't matter that Bolton is reviled by the international community. It doesn't matter that Bolton is considered radical, largely disrespected even within his own party. For Trump, Bolton is the right man for the job.

---
Dan Kahan is a writer & screenwriter from Brooklyn, usually rocking a man bun. Find more at dankahanwriter.com
---
How the newest viral meme could change the future.
You're probably already familiar with the viral '10 Year Challenge' meme.
You may have even participated. But for the uninitiated, you simply post a picture of yourself 10 years ago next to a current picture of yourself now. It's the sort of fun, simple premise that understandably gains traction online. It's cool seeing how your friends, family, and even strangers have changed over time, so it's no wonder '10 Year Challenge' images have taken over social media sites like Facebook, Instagram, and Twitter.
But it's also important to remember that whenever you use social media, you are a product and any information you post, including your interests and identity, can be utilized by corporations. Considering this reality, author Kate O'Neill considered a distinct possibility: that perhaps the '10 Year Challenge' was not so innocent after all - perhaps it was being used to train facial recognition algorithms.
The tweet quickly gained traction, leading Kate O'Neill to pen a piece on the topic for Wired. There, she discusses potential scenarios in which a seemingly harmless meme could be utilized to shape our future in indeterminable ways.

For instance, advanced facial recognition technology could be used to great societal benefit in helping recognize missing people. With the right algorithm at work, we might be able to accurately age up child abduction victims or other missing persons with enough accuracy to make them fully recognizable even decades later.
On the other hand, advanced facial recognition technology could potentially be utilized by insurance companies to deny coverage to people they deem likely of developing certain conditions. Obviously, the technology is nowhere near that point yet, but it's essential to consider the reach of future technology when discussing the way we put information about ourselves online in the present.
That being said, the notion that Facebook is using this meme for the purpose of facial recognition technology has detractors too. Some argue that most of the pictures people are using were already on Facebook in the first place. As such, Facebook wouldn't gain any new information from this meme. Others think the non-serious nature of many online posts would probably ruin a lot of potential data.
Still, the existence of two images, both dated by their subject as being a decade apart, creates a more accurate data sample then two images simply posted ten years apart and assumed to be accurately dated. Moreover, even current facial recognition software is adept at recognizing human faces, so joking content would likely not be as big a hindrance as some might imagine.
All that being said, Facebook denies any direct involvement with the popularity of this meme. A spokesperson told O'Neill: "This is a user-generated meme that went viral on its own. Facebook did not start this trend, and the meme uses photos that already exist on Facebook. Facebook gains nothing from this meme (besides reminding us of the questionable fashion trends of 2009). As a reminder, Facebook users can choose to turn facial recognition on or off at any time."
Not to say that Facebook is being honest here, but chances are that this really is just a harmless meme being pushed by users who find it fun. Even if Facebook could possibly use it for technological advancement, there's probably no conspiracy at play. But the larger conversation about the way we freely supply data about our lives to companies online is still entirely relevant.
Before you post anything online, always consider how that information could be used in the future. Do you really want that out there?
---
Dan Kahan is a writer & screenwriter from Brooklyn, usually rocking a man bun. Find more at dankahanwriter.com
---
It turns out national emergencies are very subjective.
The Trump administration has laid bare many of the failings of our government.
All three government branches are privy to partisanship. Our checks and balances may not necessarily work as intended. But most alarmingly, American presidential power might be far less defined than most people realized.
Historically, dictatorial regimes have utilized "national emergencies" as excuses to consolidate and reinforce power. We've seen this playbook employed by Erdogan in Turkey and by Duterte in the Philippines. But could this happen in America? The answer is murky. In fact, national emergencies are murky territory in general, the main problem being that most of the terminology involved is broad and ill-defined.
In a video posted by The Atlantic, Elizabeth Goitein, co-director of the Liberty and National Security Program at the Brennan Center for Justice, explains, "There's no legal definition of emergency, no requirement that congress ratify the decision, and no judicial review." In other words, the decision to declare a national emergency are almost entirely up to a president's personal discretion. Normally, we assume that our elected officials have the best interest of the people in mind, and would not declare a national emergency for personal or partisan political gain. But considering Donald Trump's noted praise of dictators like Erdogan, coupled with his extreme penchant for partisanship, we can no longer simply rely on the president's best judgment.
The question then becomes, "If the president declares a national emergency now, what powers can he abuse?"
1. The Power to Take Over Wire Communication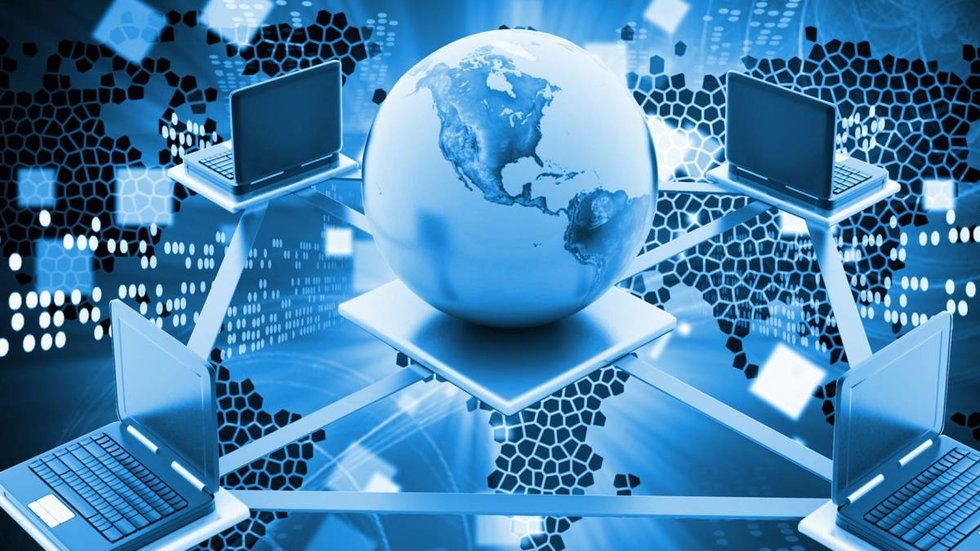 as01.epimg.net
During a national emergency, the president has the power to shut down or take over radio stations. Assuming there's a threat of war (which, again, can be determined at the president's own discretion), that power expands to any and all wire communications. This executive power was last used during WWII, before most people utilized daily wire communication in any meaningful way beyond the occasional phone call.

Today, given the vagueness and broad applications of "wire communications," declaring a national emergency could allow the president to control Internet traffic in the US. This could include shutting down websites he didn't like, blocking emails to and from dissidents, and altering search results to only display pre-approved propaganda. Doing so would be akin to removing free speech from the Internet, and during a national emergency that would be completely within the president's power.
2. Sanctioning American Citizens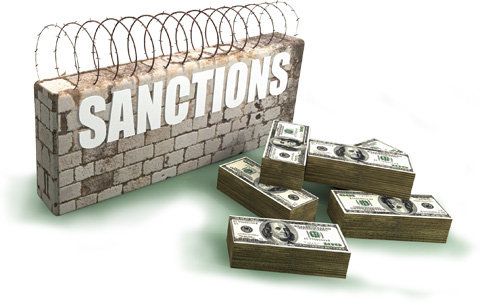 static1.squarespace.com
Imagine going to work, only to discover you've been fired because you can no longer legally be employed. You go back to your apartment and find out you're being evicted. So you go to the bank to take out cash for a hotel, but your funds are frozen. Turns out you're on a list of US citizens suspected of providing support to foreign threats. That's the potential reality of the International Emergency Economic Powers Act (IEEPA).

This act allows the president to declare a national emergency to "deal with any unusual extraordinary threat" that "has its source in whole or substantial part outside the United States." It gives the president the power to freeze assets and block transactions where a foreign nation or foreign national might have a vested interest. George W. Bush used this after 9/11 to sanction those being investigated (sometimes wrongly) of helping terrorists. Were a president to declare "illegal immigrants" a national emergency, the implications could be disastrous.
3. Deploying the Military Within the US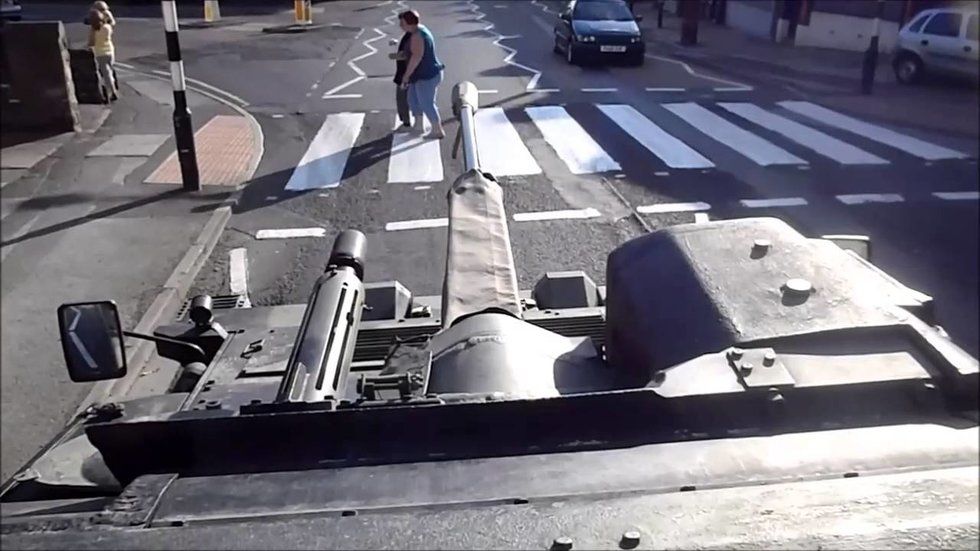 i.ytimg.com
The idea of armed soldiers marching down your city street to hunt down civilians might sound like something out of a dystopian novel. But during a national emergency, it could be an American reality. The Insurrection Act states that during a national emergency, the president can deploy military troops inside the US to suppress any "unlawful combinations" or "conspiracies" that "obstructs or hinders the execution of the law." The problem, again, is that the terms are so vaguely defined.

President Eisenhower once used this law to enforce desegregation in schools. But a president with different sentiments could just as easily use it against protestors or undocumented migrants. For instance, if Trump were to decide Black Lives Matter constituted an "unlawful combination" during a state of emergency, sending the army to suppress them would be fully within his power. Alternatively, a sanctuary city harboring illegal immigrants might be interpreted as a "conspiracy" and therefore subject to military rule.
In many ways, the limits of an American president's power during a national emergency have not been tested. On one hand, theoretical checks and balances do exist which could allow Congress to end a national emergency that was being abused. On the other hand, this would require a majority that a largely partisan Senate would likely not have. There also might be opportunities for the courts to block various moves made during a national emergency but, again, the legality here is largely untested.
Ultimately, as citizens, we must keep a watchful eye on our president's actions should he declare a national emergency. And if things go south, we must keep this in mind the next time we vote. After all, when one person who is supposed to represent all of us holds so much power, we must make sure it is a person of strong enough character and mental capability to understand the repercussions of his or her actions.