Dall-E Mini, the AI-powered text-to-image generator has taken over the internet. With its ability to render nearly anything your meme-loving heart desires, anyone can make their dreams come true.
DALL-E 2, a portmanteau of Salvador Dali, the surrealist and Wall-E, the Pixar robot, was created by OpenAI and is not widely available; it creates far cleaner imagery and was recently used to launch Cosmpolitan's first AI-generated cover. The art world has been one of the first industries to truly embrace AI.
The open-sourced miniature version is what's responsible for the memes. Programmer Boris Dayma wants to make AI more accessible; he built the Dall-E Mini program as part of a competition held by Google and an AI community called Hugging Face.
And with great technology, comes great memes. Typing a short phrase into Dall-E Mini will manifest 9 different amalgamations, theoretically shaping into reality the strange images you've conjured. Its popularity leads to too much traffic, often resulting in an error that can be fixed by refreshing the page or trying again later.
If you want to be a part of the creation of AI-powered engines, it all starts with code. CodeAcademy explains that Dall-E Mini is a seq2seq model, "typically used in natural language processing (NLP) for things like translation and conversational modeling." CodeAcademy's Text Generation course will teach you how to utilize seq2seq, but they also offer opportunities to learn 14+ coding languages at your own pace.
You can choose the Machine Learning Specialist career path if you want to become a Data Scientist who develops these types of programs, but you can also choose courses by language, subject (what is cybersecurity?) or even skill - build a website with HTML, CSS, and more.
CodeAcademy offers many classes for free as well as a free trial; it's an invaluable resource for giving people of all experience levels the fundamentals they need to build the world they want to see.
As for Dall-E Mini, while some have opted to create beauty, most have opted for memes. Here are some of the internet's favorites:
There's no looking back now, not once you've seen Pugachu; artificial intelligence is here to stay.
Whistleblower files official complaint on disturbing conditions at Georgia detention center.
A whistleblower who worked as a nurse at a US Immigration and Customs Enforcement (ICE) detention center in Georgia has come forward with a claim that immigrants are facing serious medical neglect in regards to the COVID-19 pandemic—as well as an unusually high rate of hysterectomies.

The whistleblower is Dawn Wooten LPN. She has worked at the facility for three years as a licensed practical nurse, and has over 10 years of experience working as a nurse in prisons. She originally worked full time at the Irwin County Detention Center (ICDC) in Ocilla, Georgia but was demoted to an on-call position in mid-July after repeatedly complaining to staff leadership about the dangerous working conditions. Irwin is a private prison which houses immigrants detained by Immigrations and Customs Enforcement (ICE) and is run by LaSalle Corrections, a private company that runs immigration detention facilities in Georgia, Texas, and Louisiana.
The Government Accountability Project and Project South have filed complaints with the Department of Homeland Security Office of Inspector General on Wooten's behalf. The complaints detail the alleged abuses she witnessed while working at the facility. The majority of Wooten's complaints have to do with a grave mishandling of the COVID-19 pandemic, but also speak to a pattern of medical neglect and raise concerns about hysterectomies performed on detainees.
The complaint states that the private facility has willfully disregarded the CDC's COVID-19 guidelines. Wooten claims that the facility has repeatedly refused to properly treat or test symptomatic detainees and has failed to enforce any sort of social distancing with detainees who have confirmed or suspected cases. The treatment of the staff is no exception. They allegedly have not been provided with personal protective equipment (PPE) and have been required to work even if they are symptomatic.
Wooten claims that the number of cases at the facility has been underreported. According to ICE, 31 people detained at Irwin have tested positive for Covid-19. Wooten told The Intercept that at least 50 detainees and 15 staff had tested positive as of July, when she was demoted, based on the number of people she personally knew who had tested positive.
Negligent medical care was apparently common even before the pandemic. According to Wooten, it was common practice for the sick call nurse to shred medical request forms from detained immigrants who were requesting to go to the medical unit. Sometimes the nurses even fabricated records such as vital signs without ever seeing the individual requesting medical help. Many of the detainees reported long wait times for medical requests due to these types of practices, and sometimes they weren't seen at all.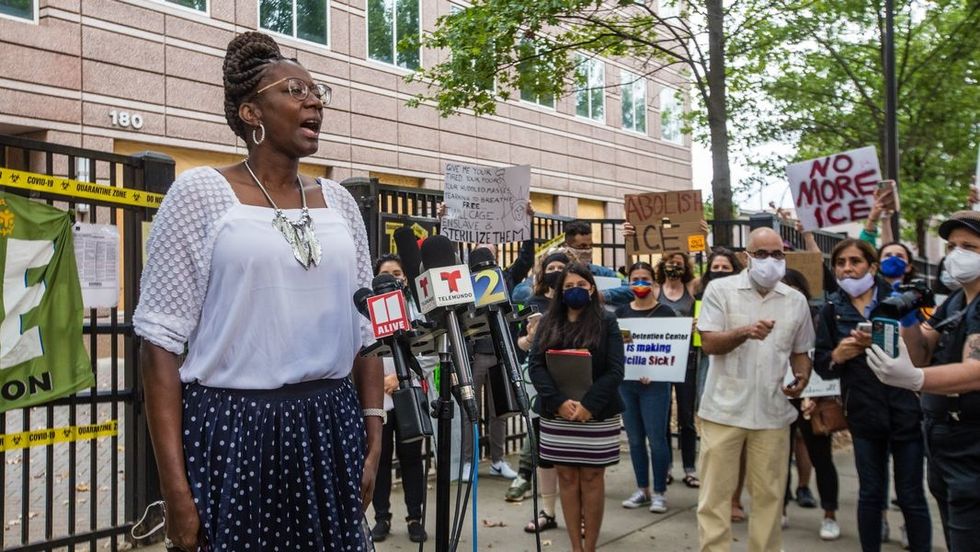 Dawn Wooten LPC speaks out with the support of local protesters.Jenni Girtman
Wooten's accounts of these dangerous conditions and medical neglect have been supported by dozens of interviews with current detainees in the facility which were included in the Project South complaint. They have also been corroborated by another member of the medical staff who chose to remain anonymous but interviewed with The Intercept.
The most shocking portion of the complaint details the high rate of hysterectomies happening within the facility. A detained immigrant told Project South that she talked to five different women detained at Irwin between October and December 2019 who had hysterectomies done. When asked about the surgery, the women seemed confused and were unable to explain why the procedure was needed.
A hysterectomy is the removal of a woman's uterus. In some cases, such as uterine cancer, it is a necessary procedure. However, in most other cases, hysterectomies are done to improve a woman's life, not to save her life, as it can relieve pain, discomfort, or heavy bleeding, but there are often other ways of treating or dealing with these problems. That being said, hysterectomies are very common. In fact, 1 in 3 women in the United States has one by age 60, according to the CDC.
Wooten expressed concern that while some women have heavy menstruation or other severe issues that would require hysterectomies, "everybody's uterus cannot be that bad." Wooten explained that a specific offsite doctor seems to be administering an abnormally high rate of hysterectomies, stating "Everybody he sees has a hysterectomy—just about everybody."
She also stated that other nurses have marveled at the problem amongst themselves, saying things like, "That's his specialty, he's the uterus collector." The complaint does not specify an estimate of the total number of hysterectomies, just that they are occurring at an unusually high rate.
The report is particularly concerning because it doesn't seem that the women receiving the major surgery know what they are getting or why. Wooten stated that the sick call nurse tries to communicate with the detained immigrants in Spanish by simply "googling Spanish" instead of using the LanguageLine that healthcare professionals are supposed to use.
One female detainee claims she was told by three different people that three different things were going to happen. She was originally told by the off-site doctor that she had an ovarian cyst and was going to have a small twenty-minute procedure done, involving drilling three small holes in her stomach to drain the cyst. The officer who was transporting her to the hospital told her that she was receiving a hysterectomy. When the hospital refused to operate on her because her COVID-19 test came back positive for antibodies, she was transferred back to Irwin, where the nurse said that the procedure she was going to have done entailed dilating her vagina and scraping tissue off. She reported feeling frightened and angry, saying it "felt like they were trying to mess with my body."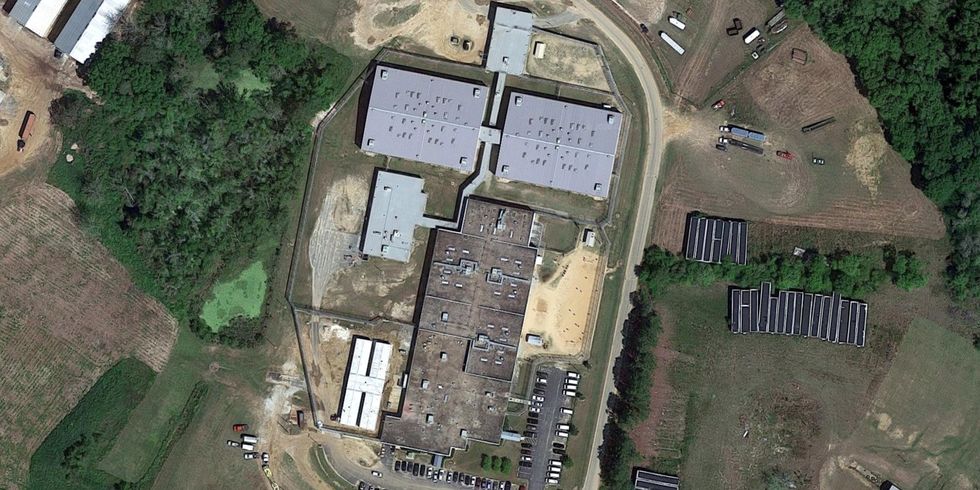 Irwin County Detention Center
Another woman said she was not properly anesthetized during an ovarian cyst procedure and overheard the doctor say he had mistakenly removed the wrong ovary, she then had to have the correct ovary removed as well, rendering her unable to have kids.
"When I met all these women who had had surgeries, I thought this was like an experimental concentration camp. It was like they're experimenting with our bodies," one detainee said, according to the complaint.
An ICE spokeswoman, Lindsay Williams, said on Tuesday that the agency does not comment on complaints made to the Office of the Inspector General but added that, "ICE takes all allegations seriously and defers to the OIG regarding any potential investigation and/or results. That said," the spokesperson added, "in general, anonymous, unproven allegations, made without any fact-checkable specifics, should be treated with the appropriate skepticism they deserve."
Dr. Ada Rivera, the medical director of the ICE Health Service Corps, strongly refuted the allegations. He said that according to ICE data, only two individuals at the Irwin center in Georgia were referred for hysterectomies since 2018. "These recommendations were reviewed by the facility clinical authority and approved."
Nancy Pelosi also responded to the complaint, calling for a thorough investigation of the disturbing claims. She drew parallels to dark instances American history in which American doctors cruelly experimented on minorities in the name of medicine. "This profoundly disturbing situation recalls some of the darkest moments of our nation's history, from the exploitation of Henrietta Lacks, to the horror of the Tuskegee Syphilis Study, to the forced sterilizations of Black women that Fannie Lou Hamer and so many others underwent and fought." she said.
If true, the allegations would not only be against US laws and CDC guidelines but also against international law. The United Nations defines "imposing measures intended to prevent births within the group" as an act of genocide and a crime under international law.
Keep reading...
Show less
Healthcare professionals say that nonviolent and at-risk prisoners must released from facilities ASAP.
UPDATE: Tekashi 6ix9ine was released from prison this week. He will serve the rest of his sentence on house arrest.
The rapper, whose real name is Daniel Hernandez, was incarcerated in December 2019 for involvement in a violent street gang. His lawyer, Lance Lazzarro, has called for his immediate release due to the fact that Hernandez suffers from asthma, a vulnerability that puts him at risk from coronavirus. Hernandez was also hospitalized last year for bronchitis and sinusitis, and he has been suffering from shortness of breath, one of the main symptoms of COVID-19.
"Mr. Hernandez has been complaining to prison officials this week of shortness of breath, but apparently the warden of his facility will not allow Mr. Hernandez to go to the hospital despite the recommendation of the facility's medical director that Mr. Hernandez be treated by a doctor at a hospital," Lazzaro said.
In Britain, Julian Assange's lawyers are also requesting the WikiLeaks founder's release on the basis of health risks. He will make an application for bail on Wednesday.
Tekashi 6ix9ine Isn't the Only Immunocompromised Prisoner—Most Just Don't Have Lawyers

Tekashi 6ix9ine and Julian Assange are a few of the many current prison inmates facing profound risks from coronavirus. Even if you dislike them personally, their desperate pleas should raise the alarm about the state of prisons on the whole in light of our global pandemic.
As the rest of the world self-isolates and as New York City shuts down, inmates remain in close quarters, making prisoners extremely vulnerable to exposure—and most of them don't have access to a lawyer and press coverage.
Prisons and coronavirus is a particularly dangerous combination, one that could lead to disaster. "Jails and prisons are often dirty and have really very little in the way of infection control," said Homer Venters, former chief medical officer at Rikers' Island. "There are lots of people using a small number of bathrooms. Many of the sinks are broken or not in use. You may have access to water, but nothing to wipe your hands off with, or no access to soap."
Inside prisons, it may be nearly impossible to successfully separate sick patients from well patients. Outbreaks are inevitable, and healthcare in prisons is often lacking to begin with.
Because of this, most public health officials are arguing that the best solution to the problem is mass release. According to the Marshall Project, Mark Stern, the former Assistant Secretary for the Washington State Department of Corrections, has suggested "downsizing" prison populations in order to ensure inmate and staff health and safety. Downsizing might involve releasing low-risk prisoners and proposing alternatives to arrest for certain crimes.

David Falthi, director of the ACLU's National Prison Project, puts it more succinctly. "The only effective response is to reduce the population density by releasing people," Fathi says, "starting with those who are most at risk of severe injury or death if they were to contract the virus." In particular, people who suffer from preexisting health conditions, like Tekashi 6ix9ine, and other vulnerable populations like older people, ought to be sent back to their families where they can isolate and be taken care of.
"Across the U.S. we have built a system of punishment that is traumatic, and this is only increased with the coronavirus," said Becca Fealk, an organizer with the American Friends Service Committee of Arizona. "ADC must do more than just provide soap to reduce the chance of an outbreak. They need to release people, including older/aging adults who can be cared for by their loved ones."

Many prison administrations have insisted that they're complying with the CDC's guidelines with regards to their incarcerated populations, but if prisons aren't providing inmates with basic human rights and living supplies—and if even Tekashi 6ix9ine can't get to a doctor—how can we expect them to take care of people during an outbreak?
Prisons Begin Releasing Inmates—But Is It Enough?
Faced with a public health crisis that could lead to mass deaths, prisons all around the nation and the world are taking note. Alameda County plans to release 250 inmates, per NPR, and Los Angeles jails have also begun releasing nonviolent inmates. In New Jersey, up to 1,000 inmates will be released this Thursday, including those serving for parole violations and those serving municipal court convictions. In some places, prisons and law enforcement are coming together to reduce their inmate population. France has delayed or suspended short-term sentences, reducing daily prison admissions from 200 to 30.
These actions garnered support from Senator Kamala Harris, who tweeted that the Bureau of Prisons should release "all low-risk inmates, including those who are in pretrial detention because they can't afford to make bail."

Some jails are also beginning to waive copays in an effort to make sure their incarcerated populations receive healthcare.
"The state's decision to temporarily suspend the $4 copay — the equivalent of a week's worth of work at the prisoner minimum wage of 10 cents an hour — for people reporting cold and flu-like symptoms is a step in the right direction," said Prison Law Office attorney Corene Kendrick, "but it exposes how counterproductive it is to have such a barrier to seeking care. Unfortunately, prior to the COVID-19 crisis," she added, "We regularly heard from incarcerated people that there were shortages of hygiene supplies such as toilet paper and menstrual products." Many incarcerated people's families wind up paying for their hygiene and healthcare.
The coronavirus crisis is exposing the flaws in many institutions, and mass incarceration is just one of them. All these revelations beg deeper questions about why inmates weren't given these supplies or opportunities in the first place. Activists have been asking these questions for years, and the tragedy of the American carceral system has come to the fore in the case of migrants enclosed on the U.S.-Mexico border and in ICE facilities across the nation.
In three ICE detention centers in New Jersey, prisoners are currently on hunger strike in protest of poor conditions and coronavirus risks. One detainee told Vice that his fellow inmates are being kept in a small room without access to soap or even cleaning supplies.

"They say they are locking us in so we can be protected," said a current hunger striker named Olisa Uzoegwu. "But they don't do anything different. The cells stink. The toilets don't flush. There's never enough soap. They give out soap once a week. One bar of soap a week. How does that make any sense?"
This week, hundreds of doctors and thousands of activist organizations expressed this concern about these issues, flooding ICE with letters demanding that they release their overcrowded detention centers. The only crime committed by inmates in these facilities is usually non-sanctioned entry to the United States. Despite all this, ICE is still making arrests. Agents were spotted tracking down undocumented immigrants in San Francisco the day of the state's lockdown.
A Global Issue and a Gathering Storm: Colombia, France, Iran, and the US Grapple with Prison Risks
But the coronavirus pandemic is a global issue, and prisons all around the world are facing questions about how to handle incarcerated populations and prison employees. In some cases, inmates are taking things into their own hands. In Colombia, a prison riot left 23 inmates dead. Prisoners were rioting in protest of overcrowding and poor health services that they felt left them at an extreme risk. Riots have also broken out in prisons in Brazil and Italy.
The largest prison coronavirus outbreak in the nation is in New York City, with 38 inmates at the Rikers' Island prison testing positive; 20 have been released, and 200 more will be tested today. In As Mayor Bill DeBlasio considers whether to release 200 more people, 551 people serving "city sentences" for minor offenses and another 666 serving for technical parole or probation violations (like missing a drug test or a parole check-in) are trapped in Rikers alone. These are nonviolent offenders who do not deserve to be exposed to a potentially deadly virus. Still, the New York Police Chief has said that his officers will not cease making arrests, even though 70 officers have tested positive for COVID-19.
All across the nation and the world, jails are releasing inmates. Why they—especially nonviolent offenders—were there in the first place begs a different question. For now, the most important thing is to open the jails and let the people go. Short of mass release, prisons should not be arresting new inmates outside of extreme circumstances; they need to take more precautionary measures, institute comprehensive testing and quarantine, and follow protocols like those called for by the Federal Defenders of New York.
"A storm is coming," wrote Ross MacDonald, the chief physician at Rikers. "We have told you who is at risk. Please let as many out as you possibly can."
How to Help
In the meantime, anyone concerned can make a call to their state representative and inquiring about their current efforts; calling airports and prisons using this script from the New Sanctuary Coalition; participating in actions and protests like those being hosted by the Never Again Action, donating to the ACLU, the Southern Poverty Law Center, and other similar organizations.
The Immigration and Customs Enforcement agency detained 680 migrants yesterday. Here's how you can respond.
This has been an unusually horrific week for American immigrants, and that's saying something.
Yesterday, ICE staged its largest single-state immigration raid in history, sending over 600 agents to seven Mississippi food processing plants. 680 people were arrested and detained. They were ushered onto buses, where they had their hands tied with plastic bands; some tried to flee into parking lots but were captured on foot. The detained immigrants will be tried on a case-by-case basis, with no limit on how long they might be kept in ICE custody. As of now, 300 people have allegedly been released.
Many of the detained have children at home, who have been left without their parents. A local school in Scott County that started their academic year on Tuesday has gone "on standby," and bus drivers have been instructed to check whether the child is met by a parent or guardian before letting them off the bus, in order to ensure that the child is not returning to an empty house.
While the children have waited to hear from their parents, some members of the local community have stepped up, including a gym owner named Jordan Barnes, who's helped house some children until they can be connected with a family member or guardian.
Children of those arrested in Wednesday's #ICE raids near Forest, MS. are being put up in a local gym tonight by ne… https://t.co/Tp2dZEdS67

— Alex Love (@Alex Love) 1565226559.0
Summer of Deportation
For supporters of the crackdown on illegal immigration, the raids are viewed as triumphs. In July, President Trump told reporters that "[ICE is] gonna take people out and they're going to bring them back to their countries or they're gonna take criminals out, put them in prison, or put them in prison in the countries they came from."
The raids in Mississippi came only five days after a mass shooting that was motivated by racism and anti-immigrant sentiment rocked El Paso, Texas and left 31 dead. They appear to be the climax of a summer of relentless ICE crackdown on migrants across the nation. Currently, the U.S. operates the world's largest immigration detention system, with an estimated 30,000 people in custody on any given day. The raids began in June, with ICE targeting up to 2,000 migrants in 10 U.S. cities.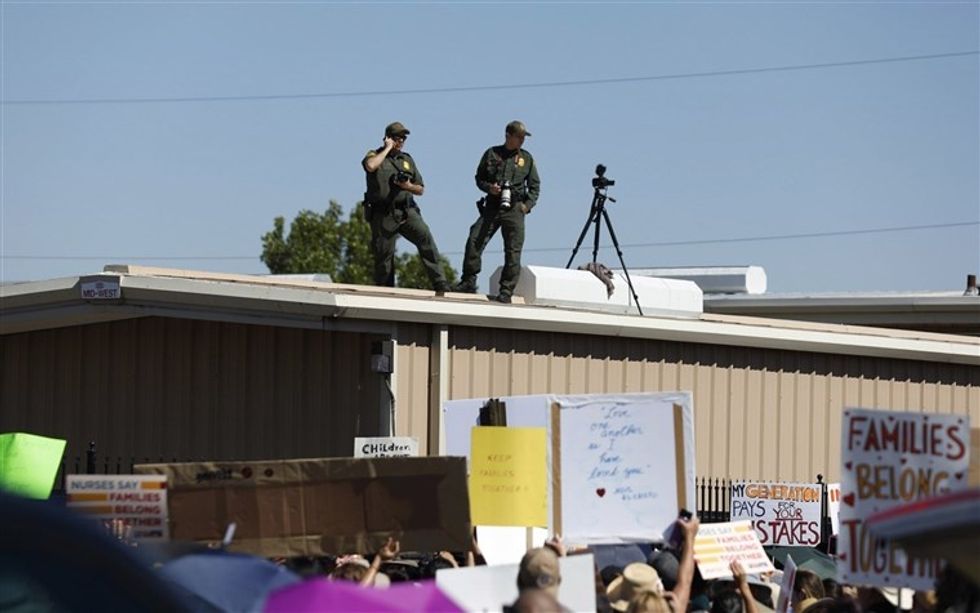 Image via NBC News
These detention centers have been loci of contention for the past few months in particular. On Tuesday, August 6, over 100 hunger-striking immigrants at a Louisiana facility were sprayed with pepper spray, shot at with rubber bullets, and blocked from contacting their families. Reports of atrocious conditions at the facilities have continued to flood in from many sources.

On Wednesday, just one day before the Mississippi raids, a man named Jimmy Aldaoud—who spent most of his life in the U.S. and had never lived in Iraq, though he was of Iraqi nationality—died in Baghdad, after he'd been left homeless and without access to insulin following his deportation. Aldaoud was detained as part of a massive crackdown on the Detroit Iraqi community. In a video filmed before he died, he appears to be sitting on a street in Iraq. "Immigration agents pulled me over and said I'm going to Iraq," he said in the clip. "I said, 'I've never been there. I've been in this country my whole life, since pretty much birth.' … They refused to listen to me."
What Can You Do?
In the wake of this news, and knowing that the raids will likely only grow worse, you might be wondering what you can do. Here are a few suggestions:
Spread and share information about immigrants' rights.
There are many guides in various formats available to the public that detail immigrants' rights. The ACLU has one, as well as the National Immigration Law Center, and the Immigration Defense Project offers a variety of flyers and pamphlets available for distribution. Essentially, the most important fact to share is that if an ICE agent shows up at your door, you are never obligated to open it unless they have a warrant, and you are never obligated to speak to an officer if they stop you in public. They cannot arrest you without a warrant, and you have permission to tell them that you are exercising your right to remain silent.
As an ally, you can also share stories on social media and among your networks, highlight migrants' voices, do your own research into issues of asylum and immigration and contact your representatives to voice your opposition, especially if you live in a state or community where the raids are taking place. You can find your local ICE community relations officer here and your representative here. You can also use the website 5calls.org to find more people to contact.
Today's #ICEraids in Mississippi meant that seven year old kids were dropped off at school by Mom & Dad and returne… https://t.co/zrw4DLD8db

— Haris Hosseini (@Haris Hosseini) 1565237917.0
Quick list of follows in Mississippi re: #ICERaids: @MacArthrJustice @Cliffjohnsonms @ACLU_MS @SEIRN @UFCW @MIRAStruggle

— Alida Garcia (@Alida Garcia) 1565222188.0
Report ICE raids when you see them.
If you see an arrest, take note of the officers' badge numbers and license plates and take videos. You can also report raids to hotlines, like United We Dream. If you're a legal U.S. citizen, use your judgment to decide when to speak up and get involved in a raid. Recently, in Nashville, a group of community members noticed that the ICE was surrounding one of their neighbors' vans, and so they formed a circle around the car until the agents left the scene.
Remember that it's unhelpful to report potentially false information about ICE raids, as they can spread unnecessary panic, so exercise caution when dealing with raids in real time.
Donate to help migrants.
A lawyer can make all the difference in a migrant's case. Many migrants qualify for legal citizenship in the U.S. and simply are unable to compile the necessary documentation. The Cornell Law School has a list of organizations seeking donors or volunteers. Just be sure to do your research and vet the charity using a site like Charity Navigator.
Get involved in advocacy groups.
Allies can participate in a variety of contexts. There are many organizations that allow allies to help migrants prepare their documents for citizenship hearings, or coordinate groups to attend these hearings, such as the New Sanctuary Coalition and Cosecha in NYC.
If you're an attorney or are fluent in translating Spanish to English, your expertise is particularly valuable to these groups. Even if not, just attending a court hearing can put enough pressure on judges to turn the tide in favor of migrants.
You can also push your local church, school, or community organization to act as a short-term sanctuary for migrants. If you want to give even more, you could look into underground networks dedicated to keeping migrants and refugees safe.
Organize for the 2020 elections.
Though protests and active allyship can be powerful, none of these small actions can replace systemic changes coming from the very top.
The rising tides of migration to the U.S. are not occurring in a vacuum. They are products of policy issues stemming from root sources like climate change, the War on Drugs, and other large, structural issues that require equally large, structural changes.
Even if you don't believe that undocumented immigrants should be allowed to stay in the country, the images of children crying as their parents are dragged away into unsanitary and dangerous prisons should be enough to stir some basic human impulse to react. There is a better way.
While U.S. policies block many refugees from entering the country based on arbitrary or prejudicial criteria, Asylum remains a federal protection from persecution or fear from persecution.
When Joe Biden spoke at the 2019 Munich Conference in Germany, he spoke highly of America's participation in the global community. He told the European leaders, "The America I see…does not wish to turn our back on the world or our allies." This stands opposed to the policies Donald Trump's administration has enacted. As Biden added, "The America I see values basic human decency, not snatching children from their parents or turning our back on refugees at our border," he said. "The American people understand…because it makes us an embarrassment. The American people know, overwhelmingly that it is not right. That it is not who we are."
While U.S. policies block many refugees from entering the country based on arbitrary or prejudicial criteria, Asylum remains a federal protection from persecution or fear from persecution. Individuals may file on the basis of race, religion, nationality, membership in a particular social group, or political opinion. Asylum has actually saved the lives of multiple high profile figures.
Here are seven famous asylum seekers:
1. Albert Einstein (physicist)
The Nobel Prize-winning scientist fled Germany in 1933 in order to escape persecution from the Nazis. After his safe arrival in the. U.S., Einstein notably said, "I shall live in a land where political freedom, tolerance, and equality of all citizens reign."
2. Mila Kunis (actress)
Kunis and her family fled Soviet Ukraine during the Cold War. That 70s Show actress was seven years old when she was granted a refugee visa.
3. Gloria Estefan (singer)
Born in Havana, Cuba, the "Queen of Latin Pop" fled the country with her family when she was just two years old. After Fidel Castro led the Communist revolution in 1959, her family moved to Miami.
4. Madeleine Albright (former Secretary of State)
Born in 1937 in what was then Czechoslovakia, her family fled Nazi persecution during World War II. Although they attempted to return, they had to leave permanently in 1948. She later became the first female Secretary of State.
5. Henry Kissinger (former Secretary of State)
After spending the first 15 years of his life in Germany, his family fled in 1938 during the early years of the Holocaust.
6. Marlene Dietrich (actress)
The Hollywood beauty started her film career in Germany in the 1920s. When the Nazis gained power, she fled to Hollywood, where she became an American citizen and made a point to perform for troops during World War II. Later, she said, "America took me into her bosom when I no longer had a native country worthy of the name."
7. Regina Spektor (singer)
After being raised in Moscow, the singer's family fled the Soviet Union when she was nine years old in fear of religious persecution. They settled in New York, where Spektor would later begin her singing career
This week, immigrant advocacy groups lobbied to block an order under the Trump administration that would force asylum seekers to stay in Mexico until their case files were seen in immigration courts. Based on the fact that lives could be endangered if the order were executed, the group stated that asylum seekers "are being returned to Mexico without any meaningful consideration of the dangers they face there, including the very real threat that Mexican authorities will return them to the countries they fled to escape persecution and torture." The federal courts have yet to make a decision on overturning the order.
Meg Hanson is a Brooklyn-based writer, teacher, and jaywalker. Find Meg at her website and on Twitter @megsoyung.
Where are the freest places to live in terms of individual rights, economic freedoms, and political protections?
From "Brexit" to Brazil's election of Jair Bolsonaro, from Donald Trump's controversial stances to historic protests in the streets of Paris, political upsets and cultural shifts across the world have altered what it means to be a modern citizen. Interpretations of "liberty" and personal freedom will always vary between cultures and governments' ideologies, but where are the freest places to live in terms of individual rights, economic freedoms, and political protections, including social tolerance?
Evaluations of various countries' personal freedom in 2018 gave acute focus on freedoms of speech and religion and social acceptance of immigrants and ethnic minorities. According to reports from The Legatum Prosperity Index and Freedom House, the North American region showed overall gains in personal and economic freedom, while living in the Middle East and North Africa still present struggles in terms of safety and individual rights. Meanwhile, Northern European countries maintained historically high standards of civil liberties and political rights, accounting for six of the top ten "freest" countries.
1. Norway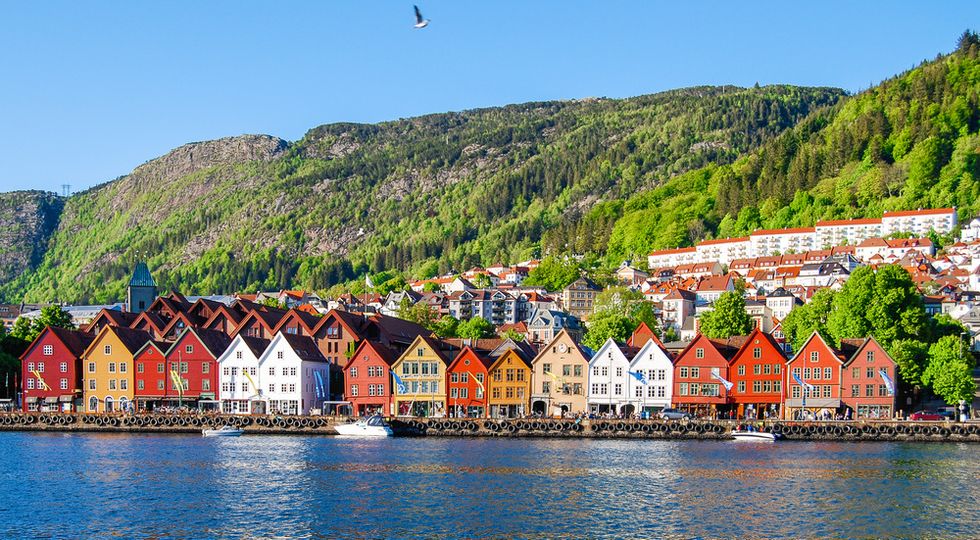 League of Students
This country of over 5 million citizens has consistently earned the top ranking in various assessments of personal liberty. Norway was the first Scandinavian country to legalize same-sex marriage, and men and women are guaranteed parity by law, from education and healthcare to social services and labor. Offering the 4th greatest access to education and healthy social capital, living in Norway combines economic freedoms with guaranteed freedoms of press and religion. In addition, residents enjoy arguably the safest and most secure protections against foreign threats and crime.

2. New Zealand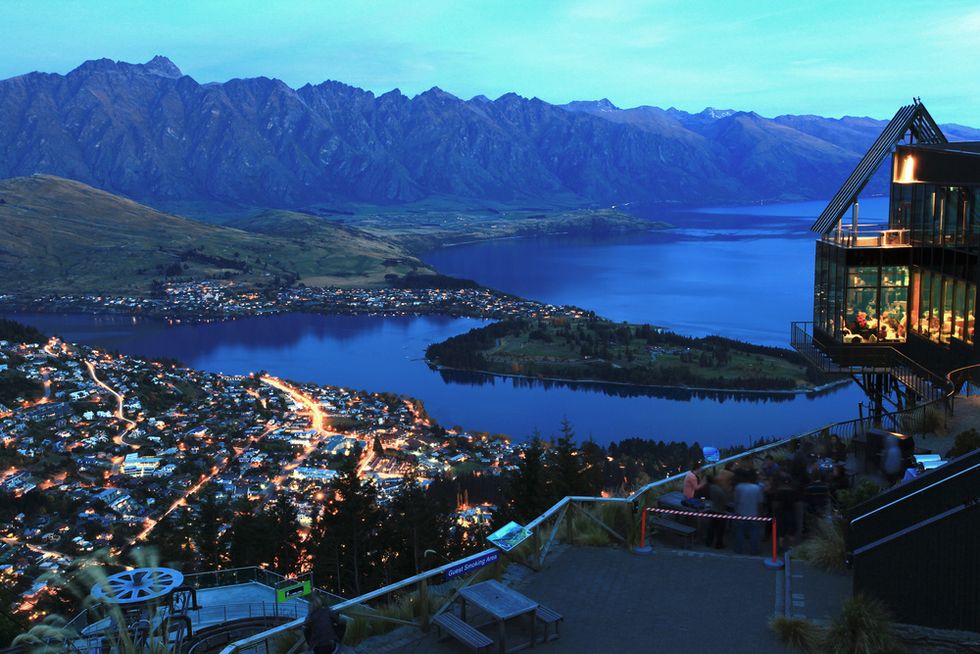 Culture Trip
New Zealand tops assessments of economic freedom in terms of social capital and business environment. Historically free of corruption, the Parliament's democratic elections represents its 4.7 million citizens in a multi-party system. In addition to protecting political freedom, the government prioritizes civil liberties for its citizens, particularly freedoms of free speech, press, and religion. For instance, same-sex marriage has been legal in Norway since 2009, and Parliament has been approximately 50% women since the 1980s.

3. Finland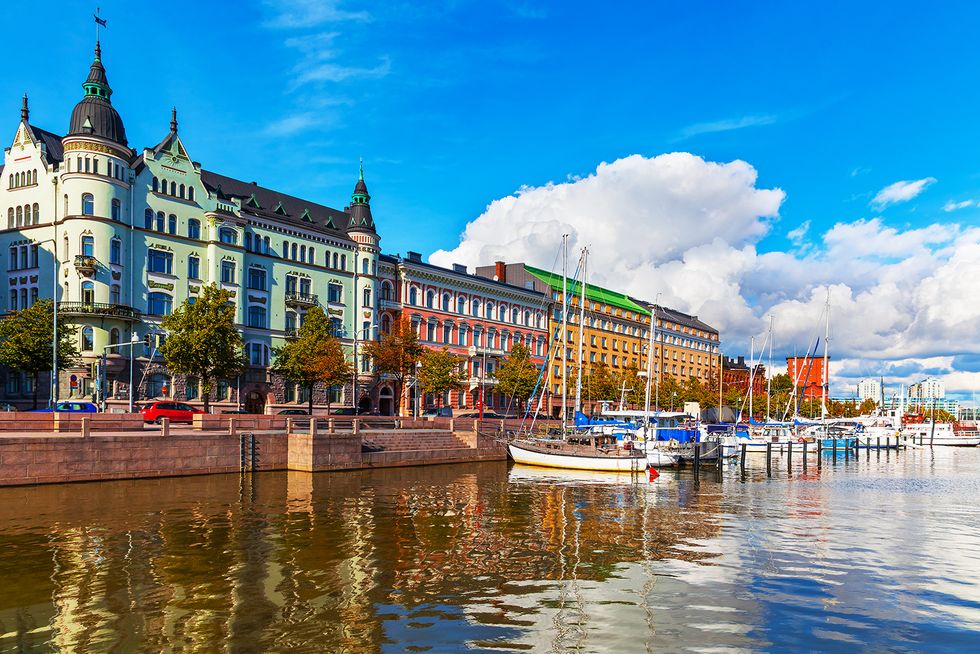 Old Town pier in Helsinki, Finland Lonely Planet
With top rankings in education and governance, Finland also protects political freedom with multi-party elections and anti-corruption legislation. In terms of social parity, women enjoy a "high degree of equality" and traditional courtesy." In fact, in 1906 Finland became the first European country to extend suffrage to women. Due to ample civil liberties protections, Finland was described by Forbes as the "happiest country in the world," drawing a high number of immigrant residents among its population of 5.5 million.

4. Switzerland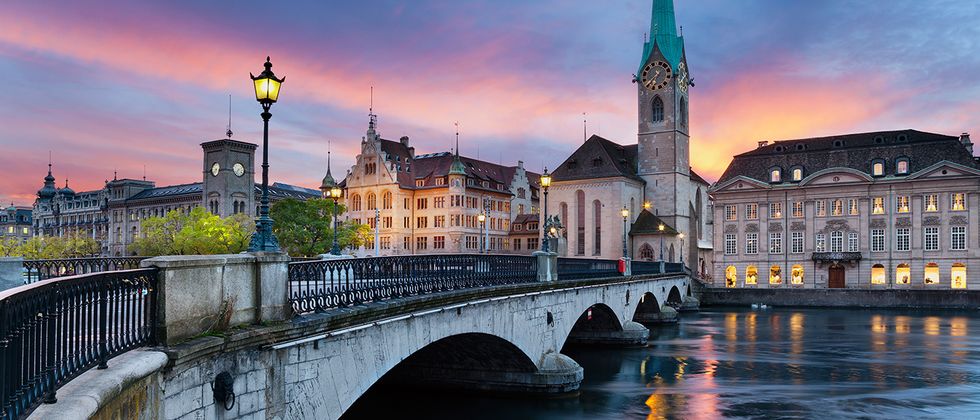 Wanderable
As a country that relies on direct democracy, Switzerland extends political freedom to 8.4 million residents through regular public referendums and a governing coalition of four political parties. Switzerland also offers excellent access to education and economic freedom. Same-sex marriage has been legal since 2007, and Switzerland has been described as one of the best countries for immigrants, with younger generations displaying an open attitude towards immigration.

5. Denmark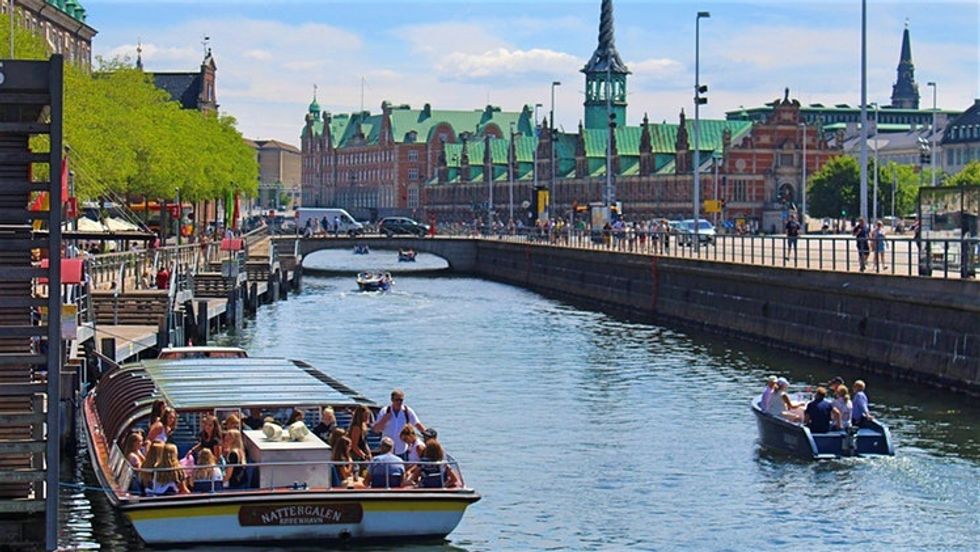 Denmark protects economic freedoms with strong opportunities for social capital with open-market policies. The government historically protects freedoms of expression and association, guaranteeing freedoms of press and speech under its constitution. Denmark was the first country in the world to recognize same-sex unions in the form of registered partnership. In 2012, same-sex marriages were legalized. Additionally, in 2016 the US News and World Report named Denmark the "best country in the world for women," citing gender equality, income quality, safety, and progressiveness.

While the U.S was #17 in The Legatum Prosperity Index's rankings (and #58 according to Freedom House), "freedom" remains a moving target that changes its appearance with each era. While many Scandinavian countries have offered exemplary
personal freedom protections to its citizens, shifting politics are changing the legal landscape that defines "freedom." For instance, while Finland legalized same-sex marriage in 2017, the country is still working to abolish the dark shadow of 1970s discriminatory laws, including forced sterilization for transgender people applying for sex reassignment surgery. In Switzerland, security measures passed in 2017 endow the government with heightened powers of surveillance of suspected terrorists, which critics say unfairly target new waves of immigrants.
Other countries to make the top 10 include (in order of ranking): Sweden, the United Kingdom, Canada, Netherlands, and Ireland. But as modern trends of immigration and growing awareness of LGBTQIA issues have outlined, even the "freest" countries can still improve.
Meg Hanson is a Brooklyn-based writer, teacher, and jaywalker. Find Meg at her website and on Twitter @megsoyung.
Trump threatens to close the border completely, despite having no authority to do so.
On Sunday, a group of Mexican migrants reportedly rushed the San Ysidro border crossing near San Diego, drawing tear gas from Border Patrollers. Consequently, the crossing was closed for several hours. Homeland Security Secretary Kirstjen Nielsen later said the closing of the border was "to ensure public safety in response to large numbers of migrants seeking to enter the U.S. illegally." According to the Washington Post, "At least two dozen tear gas canisters could be seen on the Mexican side of the border after the migrants eventually turned back."
Images from the incident, shot by Reuters photographer Kim Kyung-Hoon and showing young children fleeing the tear gas in obvious distress, have elicited outrage across the country. The photos also appear to contradict Republican propaganda claiming the migrant caravan was full of criminals.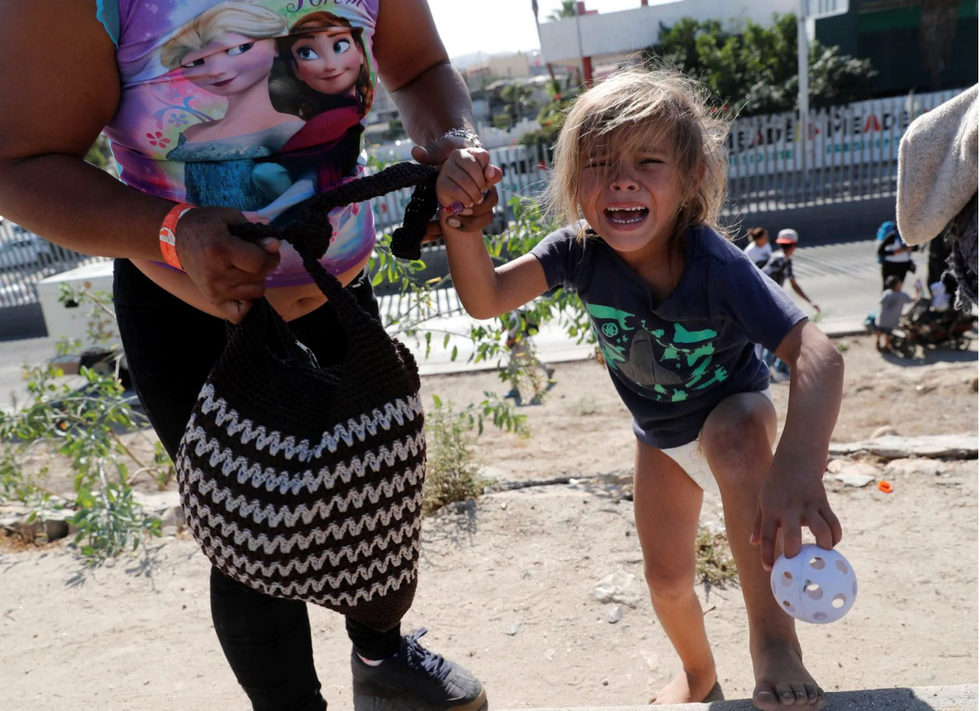 Kim Kyung-Hoon/Reuters
Senator Brian Schatz, D-Hawaii, condemned the extreme measures taken by border patrol, tweeting:

Tear gas across the border against unarmed families is a new low.

— Brian Schatz (@Brian Schatz) 1543185824.0
Gavin Newsom, the Democratic governor-elect from California, echoed this sentiment, saying:
These children are barefoot. In diapers. Choking on tear gas. Women and children who left their lives behind -- se… https://t.co/r3SXbDyGGW

— Gavin Newsom (@Gavin Newsom) 1543208589.0
On Monday, President Trump addressed the border closing by threatening to close the border permanently and calling for the deportation of the tear gassed migrants.
Mexico should move the flag waving Migrants, many of whom are stone cold criminals, back to their countries. Do it… https://t.co/IqgnrBTQFl

— Donald J. Trump (@Donald J. Trump) 1543231181.0
Despite this inflammatory claim, there are no legal provisions that would allow Trump to close the border in its entirety. Additionally, by law, asylum seekers must be allowed to present their case to a U.S. judge if they're able to cross the border. This means that the migrants who were tear-gassed on Sunday were not there illegally at all, and U.S. officials are required by law to consider their claim before deporting them back to Mexico. Yale Law School's Harold Hongju Koh, former legal adviser to the State Department, said that what Trump does not understand "is that everyone crossing our Southern border is not illegally present. Those with valid asylum claims have a legal right to assert those claims and remain."

But as the number of migrants waiting at the border grows and as Trump's anti-immigration policies and rhetoric cause longer and longer delays in the hearing of these cases, illegal immigration actually becomes more likely, not less. Wayne Cornelius, professor at the University of California, San Diego and expert on the border, told the New York Times, "The longer the caravaners stay in Tijuana, the more likely they are to succumb to the temptation to cross illegally into the U.S." So the Trump administration's anti-immigration stance is not only perpetuating a false impression that immigrants at the border are breaking the law, but also making the illegal immigration they're supposedly so opposed to more likely than ever.
Now, Trump is reportedly working with the Mexican government to add further peril and hardship to the journeys of these migrants. Trump tweeted on Saturday:
Migrants at the Southern Border will not be allowed into the United States until their claims are individually appr… https://t.co/1rhhYBhKvM

— Donald J. Trump (@Donald J. Trump) 1543103365.0
This provision, which the new Mexican government is reportedly agreeable to, would further violate asylum laws, which state that the United States must ensure that individuals waiting for asylum are safe not only from a hostile government, but from gangs and other threats. It would be nearly impossible for America to ensure asylum seekers this kind of protection while they're still in Mexico, and it would undoubtedly require a massive allocation of resources to do so. The American Civil Liberties Union immigration attorney Lee Gelernt told the Washington Post on Sunday night, "We believe it would be impossible for the U.S." to ensure asylum seekers safety while still in Mexico.
The truth of the matter is that these migrants are not the villains Trump has made them out to be, as they're merely seeking a better life for themselves and their families. Andrés Medina, 22, who left Honduras to escape gang recruitment and was a part of the group that rushed the crossing, said, "We've got to try one more time, we don't even have weapons." He added, "We just wanted to cross."
Brooke Ivey Johnson is a Brooklyn based writer, playwright, and human woman. To read more of her work visit her blog or follow her twitter @BrookeIJohnson.
Democrats have control of the House for the first time in eight years. Now, they have a mandate to push for a bold agenda on infrastructure, healthcare, immigration, and voting rights.
After months of warnings, the "Blue Wave" finally came to shore. Democrats took back control of the House, gaining 32 seats, a number that could increase to 38 or 39, depending on the results of the uncalled races. With the party back in charge of the lower chamber, much of the discussion around what their priorities should be has revolved around investigating the president and his myriad of financial and political scandals. House Democrats have a clear mandate to fulfill their constitutional duty to provide oversight of the White House, but Democrats also have a mandate to address a number of major legislative issues. Though it's unlikely Democrats that will get any of these priorities pushed before the president and a Republican Senate, it's crucial that they signal to their voters what they want to done should they win the presidency and the Senate in the future.
Infrastructure
As a candidate and in the beginning of his presidency, Donald Trump promised to tackle the nation's crumbling infrastructure. That, of course, has gone nowhere and every "Infrastructure Week" ended in some scandal, quickly becoming an ongoing joke. But the state of America's infrastructure is nothing to joke about. Infrastructure spending has long been a Democratic Party priority before Trump attempted to co-opt it. Democrats should push that issue once again, proposing a bold infrastructure plan to repair crumbling roads and bridges, modernize public transportation systems, expand access to high-speed, fiber-optic Internet, and invest in green energy projects like wind, solar, and hydroelectric power.
Such an infrastructure plan would signal the party's commitment to investing in neglected communities and funding renewable energy projects such as a broader plan to combat climate change—not to mention open the door to the many economic benefits of infrastructure spending. It would also establish a clear contrast with Trump's previous infrastructure plan that's been criticized as a giveaway to private contractors. The president has said he is willing to work with Democrats, so why not press him to keep his word? Democrats would be wise to pressure the president and his Republican supporters to prioritize infrastructure, or face political consequences.
Healthcare
No other issue played a bigger role in the Democrats' midterm success than healthcare. Their electoral message on healthcare was simple: Protect people with pre-existing conditions, expand coverage and stop proposed cuts to Medicare and Medicaid. Now they must deliver on these promises. House Democrats can immediately pass legislation to protect coverage for people with pre-existing conditions, pressuring Trump and other Republicans who have vowed to do the same to keep their word. With a full repeal of the Affordable Care act now temporarily off the table, Democrats should push to expand coverage and address the limitations of the ACA. These can range from introducing incremental policies that get support from more moderate Democrats, like legislation to stabilize insurance markets, to bolder policies that attract the progressive wing of the party, like allowing Medicare more power to negotiate drug prices and proposing a Medicare buy-in for 55 to 64-year-olds.
While the long-term goal for the party should be to push for a Medicare for All system, these are positive steps toward a goal that still has a lot of opposition from within the party. Finally, any budget proposed by House Democrats should reverse any funding cuts to Medicare and Medicaid. Democrats have an ideal opportunity to push for a positive vision on healthcare and continue to have the upper hand on the issue heading into 2020.
Immigration
Bitter political battles over immigration, especially over funding for the border wall and the fate of DACA, will be a prominent feature of politics the next two years. Democrats are right to be alarmed over the administration's immigration policies like family separation and ending DACA, but now it's crucial they advocate for an immigration agenda in contrast to the Republican agenda. With the fate of DACA likely in the hands of the Supreme Court, Democrats must push for a long-term legislative solution. The most stable solution is the passage of the Dream Act. It would also be politically beneficial for the Democrats to bring it to the floor cleanly, without a compromise on funding for the wall. Furthermore, Democrats should schedule hearings about the family separation policy and Trump's pre-election decision to bring troops to the southern border in response to the migrant caravan. Democratic voters have become more liberal on immigration, and it's important the party signal to its base that they are willing to find solutions on the issue without compromising its core values.
Voting Rights
Much of the post-election analysis has focused on the effects of voter suppression, notably in Georgia, North Dakota, and Florida. These voter suppression efforts have only increased since the Supreme Court struck down the section of the Voting Rights Act, which required states with a history of racial discrimination to get permission from the Department of Justice when enacting any changes in voting laws. In response, states around the country immediately passed strict voter ID laws. Fortunately, the Supreme Court decision left the door open for future legislative action. House Democrats can immediately take action and strengthen the Voting Rights Act. They would also be wise to propose legislation to make Election Day a federal holiday, or move Election Day to a Sunday, as it is in most places around the world. While Republicans are busy spreading conspiracy theories about voter fraud, Democrats should take the opposite path and make it clear they will fight continuing discrimination in voting. For strategic and moral purposes, the party has an obligation to extend democracy in every way when voting rights are under tremendous pressure.
Dan is a writer, thinker and occasional optimist in this random, chaotic world. You can follow him on Twitter @danescalona77.
The President vilifies immigrants as the midterms approach.
On Thursday Nov. 1st, President Trump released a political ad that accused Democrats of plotting to help murderers and criminals invade the country.
The ad is a flagrantly manipulative and fear mongering move, a new low in Trump's inflammatory closing argument of the GOP's midterm campaign.
It is outrageous what the Democrats are doing to our Country. Vote Republican now! https://t.co/0pWiwCHGbh https://t.co/2crea9HF7G

— Donald J. Trump (@Donald J. Trump) 1541017087.0
The video — produced by Trump's campaign — features Luis Bracamontes, a Mexican immigrant who returned to the United States after being deported, and was then convicted of killing two California deputies. Bracamontes is shown with a chilling smile, saying, "I'm going to kill more cops soon," meanwhile, a caption flashes across the screen that reads "Democrats let him into our country. Democrats let him stay." The video then goes on to show footage of people crossing the border as menacing music plays. The screen then reads, "Who else would Democrats let in?" The spot is not only a clear attempt at sowing fear, but also rife with misinformation, as Bracamontes was actually originally deported by a democrat, Bill Clinton, and let back in by a Republican, George W. Bush.

After posting the video, Trump told reporters he would deploy 15,000 troops to the southern border to repel a caravan of central American immigrants, which is still hundreds of miles away. He also suggested that these troops could fire on the migrant caravan if rocks or stones were thrown, a claim that contradicts Official Department of Defense regulations, which state, "deadly force is justified only when there is a reasonable belief that the subject of such force poses an imminent threat of death or serious bodily harm to a person." Additionally, Trump repeatedly implied to reporters that there are Middle Eastern individuals hiding amongst the caravan, but later said, "There's no proof of anything. There's no proof of anything. But there could very well be."
In the wake of all of this troubling rhetoric surrounding immigration, Trump claimed Thursday that he would sign an executive order "next week" aimed at limiting immigrants ability to seek asylum in the United States. These developments come on the heels of Trump's recent assertion that he aims to repeal the 14th amendment, which automatically grants citizenship to children born in the United States.

This recent rise in anti-immigration rhetoric is yet another example of the President's willingness to exploit racial divides to falsely inflate his power and the cause of the Republican midterm campaign. It's clear that the Trump administration has chosen to scapegoat and villify central American immigrants in an attempt to counteract
rising enthusiasm
about democratic candidates in the midterm elections. The question is, will voters succumb to Trump's scare tactics, or see it as the manipulative and divisive rhetoric that it is?
Brooke Ivey Johnson is a Brooklyn based writer, playwright, and human woman. To read more of her work visit her blog or follow her twitter @BrookeIJohnson.
Keep reading...
Show less
Trump has expressed his intention to repeal the 14th amendment.
President Trump's latest attack on immigration targets the children of undocumented persons by threatening to nullify the writ of birthright citizenship, also known as the 14th Amendment. Legislatively, this is nearly impossible and unheard of; but, most damningly, its patent ridiculousness is alienating both sides of the aisle.
While fatuous celebrity rants may err in understanding constitutional law, as was the case of Kanye West's Twitter fodder to "abolish" the 13th Amendment, a United States President's defective understanding of the constitution is as alarming as it is shameful.
But on Wednesday Trump once again aimed his tweets directly at his blind spot for facts, underscoring that he's impenetrable to shame. He claimed that "so-called Birthright Citizenship...is very unfair to our citizens. It is not covered by the 14th Amendment because of the words 'subject to the jurisdiction thereof."
So-called Birthright Citizenship, which costs our Country billions of dollars and is very unfair to our citizens, w… https://t.co/TDGBLMUNAh

— Donald J. Trump (@Donald J. Trump) 1540992317.0
The tweet was precipitated by an interview with Axios on HBO, which was released on Tuesday. Trump evinced his ignorance on constitutional law by stating, "It was always told to me that you needed a constitutional amendment. Guess what? You don't." Convinced, he added, "You can definitely do it with an act of Congress. But now they're saying I can do it just with an executive order."
No, of course he can't. In brief, the U.S. policy of jus soli dictates that an individual has a right to citizenship in the country he/she is born. This "Citizenship Clause" is codified in the 14th Amendment, which reads, "All persons born or naturalized in the United States, and subject to the jurisdiction thereof, are citizens of the United States and of the State wherein they reside." Depending on your interpretation of the constitution, no matter if you see it as elastic or fixed, legal precedent set by the U.S. Supreme Court in 1898 has upheld the Citizenship Clause as we know it.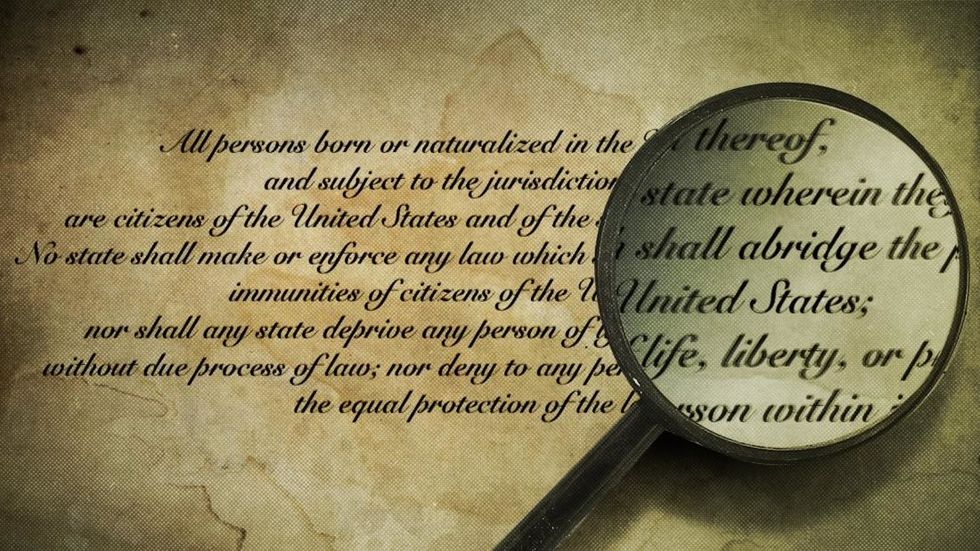 CNN
Trump went on to misattribute the "law of soil" as a singularly American mistake, stating, "We're the only country in the world where a person comes in, has a baby, and the baby is essentially a citizen of the United States for 85 years with all of those benefits." That's incorrect; over 30 other nations recognize birthright citizenship. "It's ridiculous. It's ridiculous. And it has to end," Trump went on.

Of course, rudimentary awareness of American history reminds us that constitutional amendments are complex pieces of legislation which are subject to checks and balances. If President Trump truly believes he can solely command an amendment change, House Speaker Paul Ryan clarified in a radio interview that he "obviously cannot do that." In fact, Ryan spoke on behalf of all conservatives as fully dissenting from Trump's views.
"You obviously cannot do that. You cannot end birthright citizenship with an executive order. We didn't like it when Obama tried changing immigration laws via executive action, and obviously as conservatives, we believe in the Constitution," Ryan told WVLK radio. "I'm a believer in following the plain text of the Constitution, and I think in this case, the 14th Amendment's pretty clear, and that would involve a very, very lengthy Constitutional process." Ryan added, "I believe in interpreting the Constitution as its written."
With midterm elections approaching, Trump's turgid misrepresentations of immigration law can only be in hopes of rallying votes from anti-immigration supporters and encouraging strife between republicans and democrats. Dem. Sen. of Virginia, Mark Warner said, "This is simply an attempt for Donald Trump, who wants to do anything possible to bring back fears around immigration, to use that as a political tool in this last week before the election."
He adds, tellingly, "This is again, where a President's words matter. The Constitution is quite clear that no one, including the President of the United States, is above the law."
Indeed, the President's stream of inflammatory rhetoric only serves as a distraction from his unfulfilled promises and his administration's failings. For instance, two new studies reported by The New York Times indicate growing anti-Trump sentiments in the top GOP district, suggesting that voters are alienated by "endless lies and hate-mongering." Greg Sargent at The Washington Post adds, "One likely answer is that the story Trump has told about the economy - and the country - just isn't resonating in many of these districts."
That Trump took to Twitter to repudiate Paul Ryan's reality check is par for the course, as was his ad hominem attack questioning Ryan's credentials to comment on birthright citizenship.
Paul Ryan should be focusing on holding the Majority rather than giving his opinions on Birthright Citizenship, som… https://t.co/fWpqNevAGI

— Donald J. Trump (@Donald J. Trump) 1541004199.0
Meg Hanson is a Brooklyn-based writer, teacher and jaywalker. Find Meg at her website and on Twitter @megsoyung.
"This caravan cannot come to the United States. They will not be allowed in," said Department of Homeland Security Department Secretary Kirstjen Nielsen.
Thousands of asylum-seeking migrants are making their way towards the U.S.-Mexico border, and President Trump wants to stop them.

The administration is looking at ways to crack down on border crossings as a means to rally his political base ahead of the midterm elections, specifically taking aim at the controversial migrant caravan that left Honduras on October 12th.
Reportedly still more than 1,000 miles from the U.S. border, the caravan's exact numbers are unknown amidst conflicting accounts. The Mexican government estimates the number of people taking part in the caravan has fallen below 4,000, while United Nations officials assisting Mexican authorities said Monday that more than 7,200 people had participated. Alex Mensing, a U.S.-based organizer with the humanitarian group Pueblo Sin Fronteras claimed the size of the caravan has swelled to 10,000.
Officials said they are considering all options for sealing the border, including denial of Central American asylum applications based on the so-called "travel ban" of 2017, which a deeply divided U.S. Supreme Court upheld as a legitimate use of executive authority. No final decisions have been made, they said, citing legal challenges as a barrier to some of the more aggressive methods.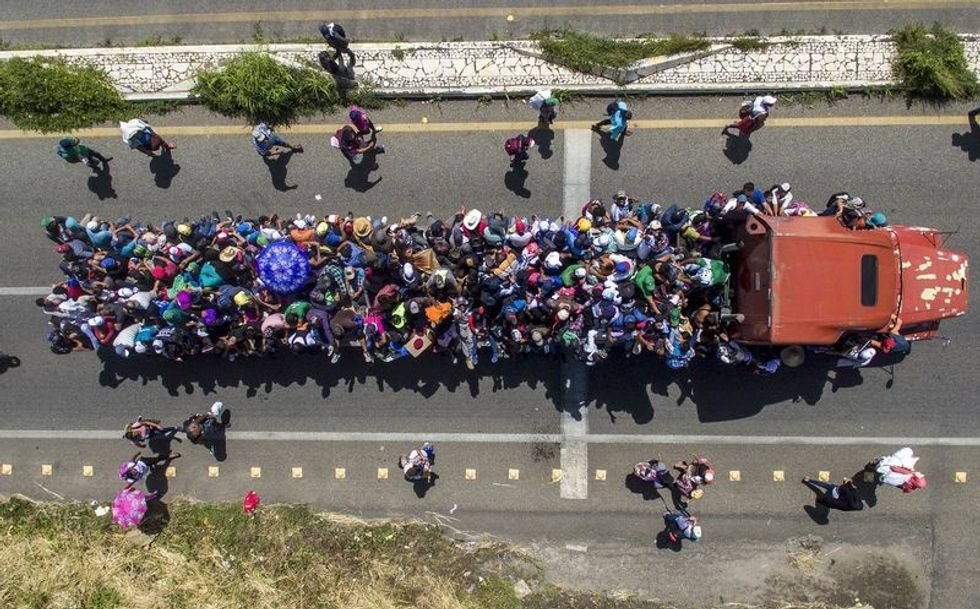 Pedro Pardo/AFP via Getty Images
"The administration is considering a wide range of administrative, legal and legislative options to address the Democrat-created crisis of mass illegal immigration," a White House official explained. "No decisions have been made at this time. Nor will we forecast to smugglers or caravans what precise strategies will or will not be deployed."

The details are expected to be finalized by early next week in a speech by the president. In the meantime, the Pentagon is preparing to deploy at least 800 troops to the border to confront the caravan.
Department of Homeland Security Department Secretary Kirstjen Nielsen said Thursday night, "If [the migrants] come here illegally with no legitimate reason to stay, they absolutely will be apprehended and removed immediately," she said. "To ignore, basically, refuge and continue, in some cases, to come to the United States raises questions of what their real motives are."
To those in the Caravan, turnaround, we are not letting people into the United States illegally. Go back to your Co… https://t.co/Er8gCUfVYU

— Donald J. Trump (@Donald J. Trump) 1540492267.0
Human Rights First, a non-profit and non-partisan rights group, spoke out against this proposed regulation, saying President Trump is "misinterpreting the law."

"The fact that the president can apply it to asylum is where we say no," said Jennifer Quigley, an advocacy strategist for refugee protections with Human Rights First, a non-profit and non-partisan rights group. She explained that such a move from the Trump administration would be a violation of the U.S. Constitution's due process clause and obligations under international law, such as the Refugee Convention.
Marielena Hincapie, executive director of the National Immigration Law Center agreed that closing the border would do more harm than good. "This is going to impact a large range of people coming through who may or may not be part of the caravan, other people who are seeking asylum, or other forms of visas," she said. "A lot of people are simply coming over to do business."
---
Joshua Smalley is a New York-based writer, editor, and playwright. Find Josh at his website and on Twitter: @smalleywrites.