"A tree is best measured when it is down," the poet Carl Sandburg once observed, "and so it is with people." The recent death of Harry Belafonte at the age of 96 has prompted many assessments of what this pioneering singer-actor-activist accomplished in a long and fruitful life.
Belafonte's career as a ground-breaking entertainer brought him substantial wealth and fame; according to Playbill magazine, "By 1959, he was the highest paid Black entertainer in the industry, appearing in raucously successful engagements in Las Vegas, New York, and Los Angeles." He scored on Broadway, winning a 1954 Tony for Best Featured Actor in a Musical – John Murray Anderson's Almanac. Belafonte was the first Black person to win the prestigious award. A 1960 television special, "Tonight with Belafonte," brought him an Emmy for Outstanding Performance in a Variety or Musical Program or Series, making him the first Black person to win that award. He found equal success in the recording studio, bringing Calypso music to the masses via such hits as "Day-O (The Banana Boat Song)" and "Jamaica Farewell."
Harry Belafonte - Day-O (The Banana Boat Song) (Live)www.youtube.com
Belafonte's blockbuster stardom is all the more remarkable for happening in a world plagued by virulent systemic racism. Though he never stopped performing, by the early 1960s he'd shifted his energies to the nascent Civil Right movement. He was a friend and adviser to the Reverend Doctor Martin Luther King, Jr. and, as the New York Times stated, Belafonte "put up much of the seed money to help start the Student Nonviolent Coordinating Committee and was one of the principal fund-raisers for that organization and Dr. King's Southern Christian Leadership Conference."
The Southern Poverty Law Center notes that "he helped launch one of Mississippi's first voter registration drives and provided funding for the Freedom Riders. His activism extended beyond the U.S. as he fought against apartheid alongside Nelson Mandela and Miriam Makeba, campaigned for Mandela's release from prison, and advocated for famine relief in Africa." And in 1987, he received an appointment to UNICEF as a goodwill ambassador.
Over a career spanning more than seventy years, Belafonte brought joy to millions of people. He also did something that is, perhaps, even greater: he fostered the hope that a better world for all could be created. And, by his example, demonstrated how we might go about bringing that world into existence.
Democrats have control of the House for the first time in eight years. Now, they have a mandate to push for a bold agenda on infrastructure, healthcare, immigration, and voting rights.
After months of warnings, the "Blue Wave" finally came to shore. Democrats took back control of the House, gaining 32 seats, a number that could increase to 38 or 39, depending on the results of the uncalled races. With the party back in charge of the lower chamber, much of the discussion around what their priorities should be has revolved around investigating the president and his myriad offinancial and political scandals. House Democrats have a clear mandate to fulfill their constitutional duty to provideoversight of the White House, but Democrats also have a mandate to address a number of major legislative issues. Though it's unlikely Democrats that will get any of these priorities pushed before the president and a Republican Senate, it's crucial that they signal to their voters what they want to done should they win the presidency and the Senate in the future.
Infrastructure
As a candidate and in the beginning of his presidency, Donald Trump promised to tackle the nation's crumbling infrastructure. That, of course, has gone nowhere and every "Infrastructure Week" ended in some scandal, quickly becoming anongoing joke. But thestate of America's infrastructure is nothing to joke about. Infrastructure spending has long been a Democratic Party priority before Trump attempted to co-opt it. Democrats should push that issue once again, proposing a bold infrastructure plan to repair crumbling roads and bridges, modernize public transportation systems, expand access to high-speed, fiber-optic Internet, and invest in green energy projects like wind, solar, and hydroelectric power.
Such an infrastructure plan would signal the party's commitment to investing in neglected communities and funding renewable energy projects such as a broader plan to combat climate change—not to mention open the door to the manyeconomic benefits of infrastructure spending. It would also establish a clear contrast with Trump's previous infrastructure plan that's been criticized as agiveaway to private contractors. The president has said he is willing to work with Democrats, so why not press him to keep his word? Democrats would be wise to pressure the president and his Republican supporters to prioritize infrastructure, or face political consequences.
Healthcare
No other issue played a bigger role in the Democrats' midterm success than healthcare. Their electoral message on healthcare was simple: Protect people with pre-existing conditions, expand coverage and stop proposed cuts to Medicare and Medicaid. Now they must deliver on these promises. House Democrats can immediately pass legislation to protect coverage for people with pre-existing conditions, pressuring Trump and other Republicans who have vowed to do the same to keep their word. With a full repeal of the Affordable Care act now temporarily off the table, Democrats should push to expand coverage and address the limitations of the ACA. These can range from introducing incremental policies that get support from more moderate Democrats, like legislation tostabilize insurance markets, to bolder policies that attract the progressive wing of the party, like allowing Medicare more power tonegotiate drug prices and proposing aMedicare buy-in for 55 to 64-year-olds.
While the long-term goal for the party should be to push for a Medicare for All system, these are positive steps toward a goal that still has a lot of opposition from within the party. Finally, any budget proposed by House Democrats should reverse any funding cuts to Medicare and Medicaid. Democrats have an ideal opportunity to push for a positive vision on healthcare and continue to have the upper hand on the issue heading into 2020.
Immigration
Bitter political battles over immigration, especially over funding for the border wall and the fate of DACA, will be a prominent feature of politics the next two years. Democrats are right to be alarmed over the administration's immigration policies like family separation and ending DACA, but now it's crucial they advocate for an immigration agenda in contrast to the Republican agenda. With the fate of DACA likely in thehands of the Supreme Court, Democrats must push for a long-term legislative solution. The most stable solution is the passage of the Dream Act. It would also be politically beneficial for the Democrats to bring it to the floor cleanly, without a compromise on funding for the wall. Furthermore, Democrats should schedule hearings about the family separation policy and Trump's pre-election decision to bring troops to the southern border in response to the migrant caravan. Democratic voters havebecome more liberal on immigration, and it's important the party signal to its base that they are willing to find solutions on the issue without compromising its core values.
Voting Rights
Much of the post-election analysis has focused on the effects of voter suppression, notably in Georgia, North Dakota, and Florida. These voter suppression efforts have only increased since theSupreme Court struck down the section of the Voting Rights Act, which required states with a history of racial discrimination to get permission from the Department of Justice when enacting any changes in voting laws. In response, states around the country immediately passed strict voter ID laws. Fortunately, the Supreme Court decision left the door open for future legislative action. House Democrats can immediately take action andstrengthen the Voting Rights Act. They would also be wise to propose legislation to make Election Day a federal holiday, or move Election Day to a Sunday, as it is in most places around the world. While Republicans are busy spreadingconspiracy theories about voter fraud, Democrats should take the opposite path and make it clear they will fight continuing discrimination in voting. For strategic and moral purposes, the party has an obligation to extend democracy in every way when voting rights are under tremendous pressure.
Dan is a writer, thinker and occasional optimist in this random, chaotic world. You can follow him on Twitter @danescalona77.
From voting rights and gerrymandering to marijuana legalization and healthcare, many consequential issues are on the ballot. Here are some major ballot measures to watch on Election Day.
This Election Day, most eyes will be on the battle for control of the House and Senate and the many contentious gubernatorial elections. But lower on the ballot there are many progressive policies at stake. These range from voting rights and gerrymandering to marijuana legalization and healthcare. Many of these policies are as consequential as which party controls Congress and worth following closely on Tuesday.
Amendment 4, Florida

There are currently 1.6 million Floridians that can't vote because of previous felony convictions.Amendment 4 could change all of that, automatically restoring the voting rights for those who have finished their sentences. Florida remains one of four states that doesn't automatically restore the voting rights for the formerly incarcerated. It has the highestvoter disenfranchisement rate in the country, and nearly 10 percent of eligible voters can't vote. Felony disenfranchisement disproportionately impacts black Floridians, which is unsurprising given itsracist history.
As an amendment to the Florida Constitution, it needs at least 60 percent to pass. But aSeptember poll showed it passing with 71 percent. In a state long known for close, contentious elections, its passage has major implications for 2020 and the political future for the state and the nation. Above all, Amendment 4 is about basic fairness and fully accepting felons back into society. It's completely undemocratic that one of the most populous states in the country still doesn't allow those who have paid their debt to society to exercise their constitutional rights.

The Southern Coalition for Social Justice
Medicaid Expansion in Montana, Idaho, Utah and Nebraska

Voters in four red states are voting to expand Medicaid on Tuesday; these are four of the 18 states that have yet to do so. The Supreme Court ruled the Affordable Care Act's (ACA) Medicaid expansion was optional for state governments, and the expansion has faced obstacles in Republican states. If passed, these referendums would expand benefits to people 138% below the poverty line — meaning thousands of low income people would gain access to the program.
That four Republican strongholds may likely expand a key part of the ACA speaks to the broaderpopularity of progressive policies. It further shows the GOP'sweakness on healthcare and the disapproval of the Republican message on the issue. Finally, it indicates that a progressive message on healthcare can make Democrats more competitive in red states.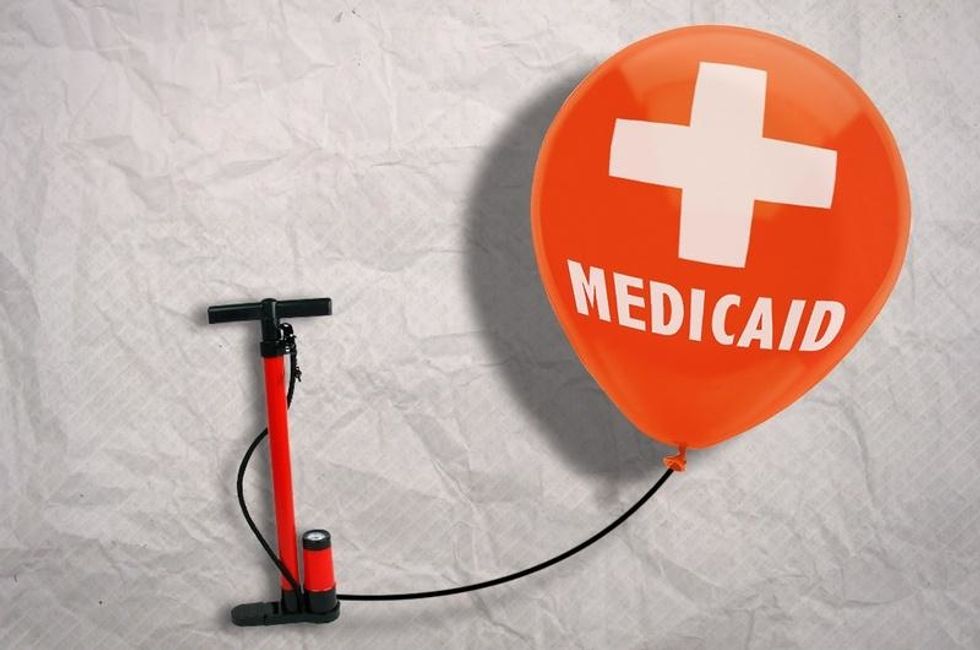 KUT
Recreational Marijuana Legalization in Michigan and North Dakota

The continued growth of marijuana legalization across the country might take its next step on election day. Voters in Michigan and North Dakota can become the latest states with legal marijuana. Both referendums would legalize the recreational use and sale of marijuana for anyone 21 and older. But what sets the referendum in North Dakota apart from the one in Michigan is that it would automatically expunge all marijuana convictions.
The legalization of recreational marijuana is following the similar path of marriage equality, which was once a deeply unpopular issue that gradually expanded across the states before becoming legal nationwide. Should one or both be approved, it would signal a greater consensus on legal marijuana. It would further pressure Democrats to adopt it as a campaign issue going forward, in addition to pushing the federal government to reconsider its harsh stance on legalization. North Dakota's referendum is of particular interest as a barometer for the salience of legalization in conservative states, as well as establishing a model for future efforts in other states that address expungement.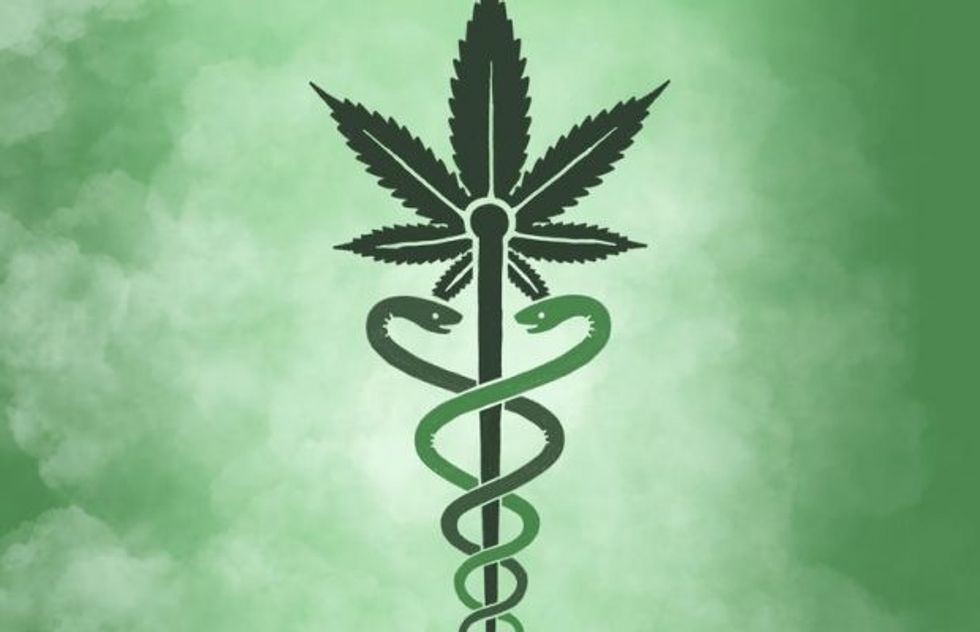 University of Missouri-Kansas City
Independent Redistricting in Colorado, Michigan, Missouri and Utah
Partisan gerrymandering is high on the list of the most undemocratic practices in the American political system. If Democrats win the popular votes in the House but fail to win a majority, many saygerrymandering could be to blame. Just this year the Pennsylvania Supreme Courtstruck down the state's congressional map as being unfairly drawn by the Republican legislature. Redistricting is typically the responsibility of state legislatures, and the party in power usually draws congressional and state legislative maps to their political advantage.
But ballot measures in four states could change that. Proposed measures could put the responsibility of redistricting in the hands of an independent, nonpartisan commission rather than legislatures. These referendums would signal the real beginnings of a movement to chip away at the scourge of partisan gerrymandering and radically change the way redistricting is done. Independent redistricting commissions could create congressional and legislative maps that are more equally representative of voters. The establishment of independent redistricting is likely to have a major impact on the redrawing of congressional districts following the Census in 2020.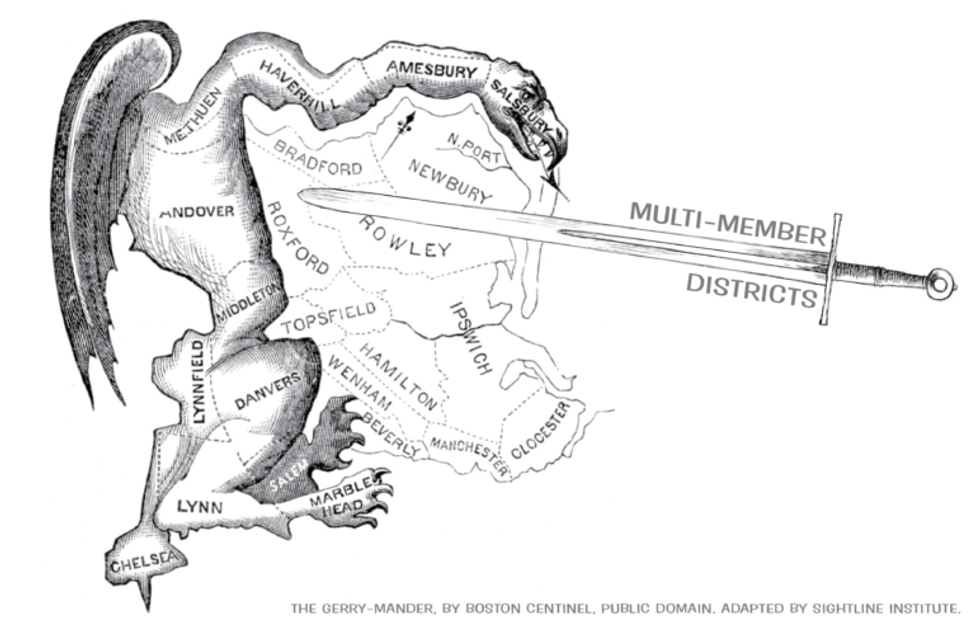 Sightline Institute
Proposition 10, California

You won't hear much about it in national politics, but housing is a hugely contentious issue in local politics, pitting tenants against landlords and property developers. After all, ask any renter in a major city, and the lack of affordable housing is a major source of stress and frustration. Nowhere is the affordable housing crisis more pronounced than in California — the state with thehighest rents in the country. But on the ballot in California this Election Day is a measure that may offer a solution to the state's affordable housing crisis.
Proposition 10
asks voters to repeal a California law that prohibits any municipality from instituting rent control. This is the first statewide effort anywhere in the country to address affordable housing. Rent control has always been controversial in cities nationwide, but there is evidence that rent control can be an
effective tool
in lowering cost of living. The opposition to Prop 10 has been fierce, as tens of millions of dollars have poured into the campaign from both landlord and developer groups. Though polls show the measure
likely failing
, its presence on the ballot reveals the rising potency of housing as an issue in state, local, and, soon enough national politics.
Dan is a writer, thinker and occasional optimist in this random, chaotic world. You can follow him on Twitter @danescalona77.

Brett Kavanaugh's confirmation reveals a Supreme Court facing a legitimacy crisis, making it the perfect time to make it more democratic and accountable.
The bitter confirmation of Brett Kavanaugh has left the Supreme Court facing alegitimacy crisis. This was exposed by the Republicans on the Senate Judiciary committee, who showed little interest in seriously investigating Christine Blasey Ford's allegations of sexual assault. Democrats were not completely blameless either, especially Sen. Dianne Feinstein, who failed to come forward earlier with Ford's allegation. This flawed confirmation process was ultimately revealed by asham of an FBI investigation that lasted only five days and never interviewed the alleged victim or perpetrator. Worst of all, Dr. Ford's bravery and sacrifice in coming forward with her story was in vain. What's been revealed is that the Supreme Court is an institution in the midst of a crisis of accountability, and one in need of major reform.
Urging radical changes to the Supreme Court must be on the progressive agenda in 2020 and beyond. If Democratic voters and progressive activists are angry about Kavanaugh's confirmation process, as they should be, maintaining the status quo is unacceptable. It is paramount that both common sense and radical reforms be pushed to ensure that the court is more responsive and accountable.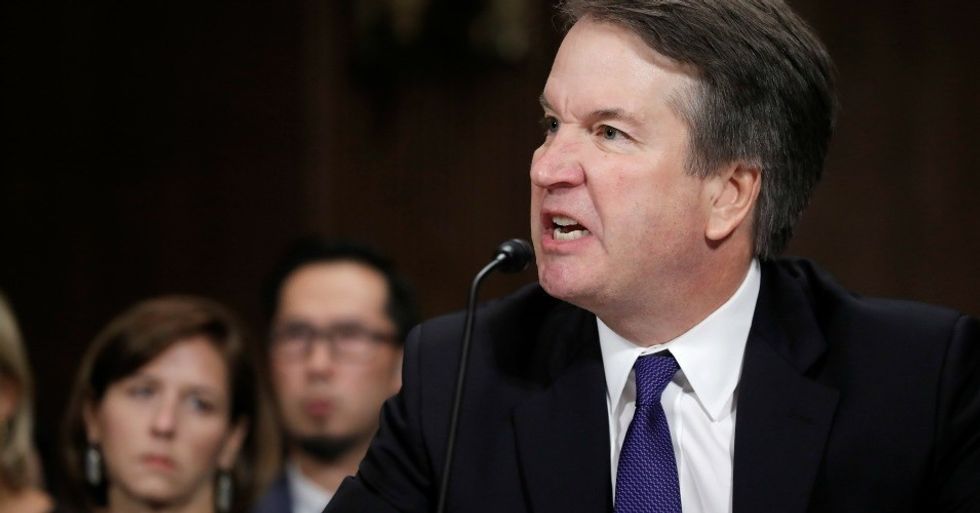 Common Dreams
1. Code of Ethics

In addition to facing serious allegations of sexual misconduct, Brett Kavanaugh faces a series of other ethical questions. These range from issues with his finances, such as the strange disappearance of his debts and spending $200,000 onbaseball tickets, to issues over potential bias. But, interestingly, there isno ethical rulebook for the behavior of Supreme Court justices.
Kavanaugh is not the first justice to face ethical problems, either. There have been questions of the morality of the justices appearing at partisan events, financial disclosures, and conflicts of interest. But it's now time for the Supreme Court to be subjected to the same ethical standards that Congress is held to. Not too long ago, the House introduced a bill called the "Supreme Court Ethics Act."If Democrats take back the House in November, it's important they be pressured to reintroduce and pass that legislation.
2. Term Limits
If you think about it, the Supreme Court has an unfair share of power. How else would you describe a group of nine unelected bureaucrats appointed for life to shape the laws for 300 million people? It's hard to believe that we still accept the idea that certain government officials should be given lifetime appointments. We no longer accept it for presidents, nor should we accept it for senators and representatives and, especially, Supreme Court justices.
The United States would be wise to join the rest of the world and introduce term limits for its highest court. Other countries have introduced 18-year term limits. An article in Voxargued that term limits would decrease the "partisan warfare" of Supreme Court nominations. Staggered 18-year terms would allow for a new vacancy every two years. Every president would get to nominate two each term. Every 20 years the court would be entirely remade. Term limits could also greatly decrease the likelihood of sudden deaths or retirements, and could introduce younger blood to a court whose average age is the highest it's ever been.
3. Direct Election of Justices
One of the more radical suggestions being widely discussed is the direct election of justices. Up until the ratification of theSeventeenth Amendment in 1913, most Americans never considered directly electing senators. This was a major victory of the progressive movement in the early 20th century in making the Senate a more democratic institution. Today, judges at the local level are routinely elected in most places.
The same should be done with the Supreme Court. While the court was originally intended to be above politics, it is anything but that today. The Supreme Court has always been a political body, though it's often been thought of as the least partisan of the three branches. But the moment Brett Kavanaugh spoke about "revenge on behalf of the Clintons" the idea of a nonpartisan court was instantly crushed. If this is the case, it would make sense to subject it to the same standard of democratic accountability as the other branches of the federal government by proposing a national election to fill vacancies.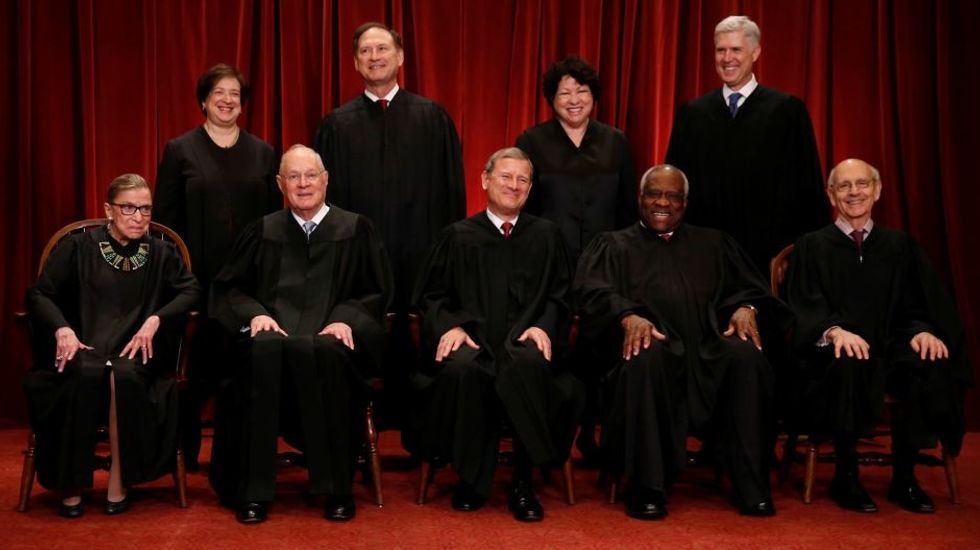 CNBC
There are obviously major hurdles to overcome before these changes can become reality. In conservative judicial circles, strict constitutional textualism — the concept that the Constitution should be interpreted as the framers intended — holds considerable influence. Look no further than theFederalist Society, which played a big role in the confirmations of Antonin Scalia, John Roberts, Clarence Thomas, Samuel Alito, Neil Gorsuch, and Brett Kavanaugh. It's crucial that progressives push back against this idea of the Constitution. The Constitution, while being a useful blueprint, should not be treated as a sacred document, but as a mutable, living representation of America's moral and ethical framework.

There's also the question of political will. These changes to the Supreme Court, especially term limits and the direct election of justices, will likely require an amendment to the Constitution. In today's political environment, passing such an amendment would be a Herculean effort. Constitutional amendments don't happen overnight. They often require decades of activism and agitation to become reality. Prohibition and women's suffrage both involved major social movements that triggered cultural and political upheaval, this would have to be similar.
Radical changes to the basic structure of the Supreme Court will invariably face huge opposition from conservatives who will frame such changes as a power grab by Democrats angry about Kavanaugh. They would also face challenges from Democrats afraid of the potential political backlash to such bold proposals. But progressives must fight back against such criticisms. Making the Supreme Court more accountable to the public may not happen for along time, but that's not an excuse to cease pushing the idea. It's crucial push the envelope, as it expands the realm of what's possible.

Dan is a writer, thinker and occasional optimist in this random, chaotic world. You can follow him on Twitter @danescalona77.