The most powerful people in the world need to go to the bathroom, too! (You won't BELIEVE the last on our list)
World leaders might seem larger than life, but even the most powerful people in society are actually just like us!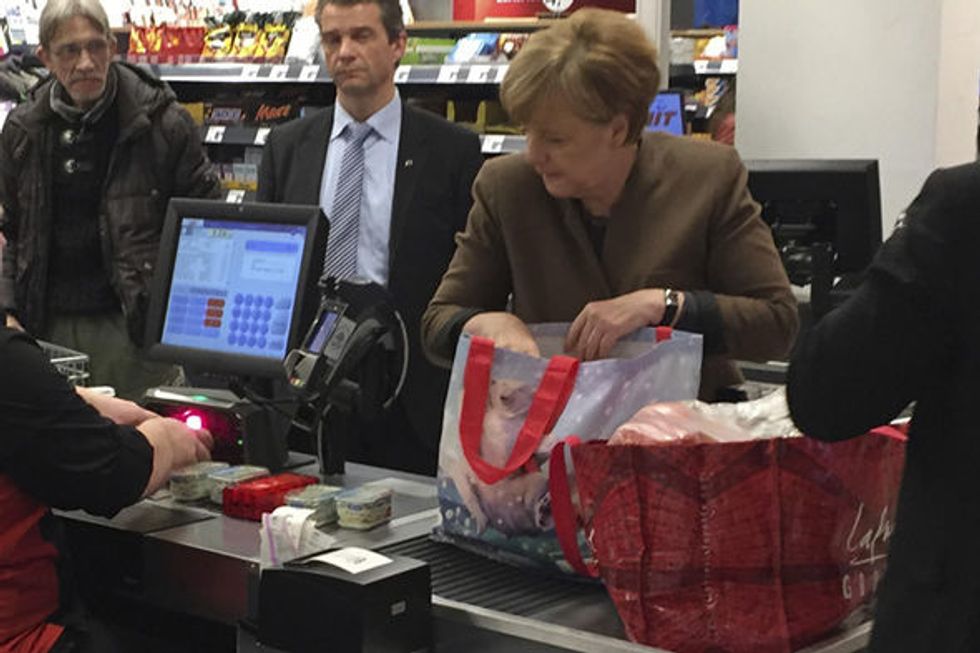 SPLASH
They Shop at the Supermarket!

German chancellor Angela Merkel digs through her bag at the supermarket checkout while flanked by security.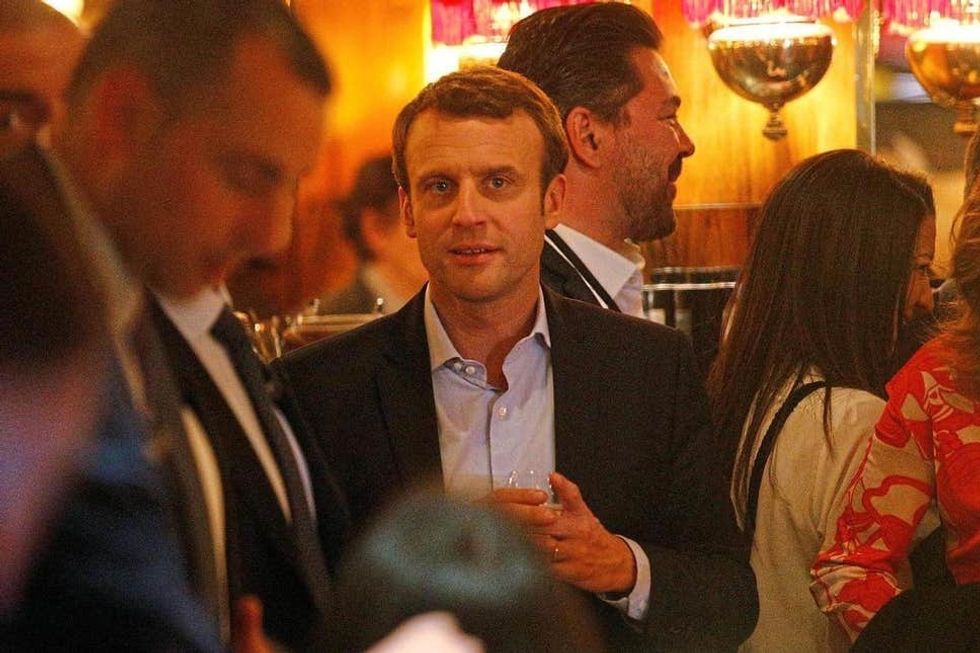 GEOFFROY VAN DER HASSELT/GETTY
They Go to Restaurants!
French president Emmanuel Macron enjoys a tasty beverage at La Rotonde.
Must See: Trudeau Caught on Camera Joking About Trump www.youtube.com
They Make Fun of Stupid People!

Canadian prime minister Justin Trudeau laughs it up with other world leaders at the expense of the most stupid guy they all know. Even weak UK prime minister Boris Johnson joins in to avoid being on the bottom of the world leader totem pole!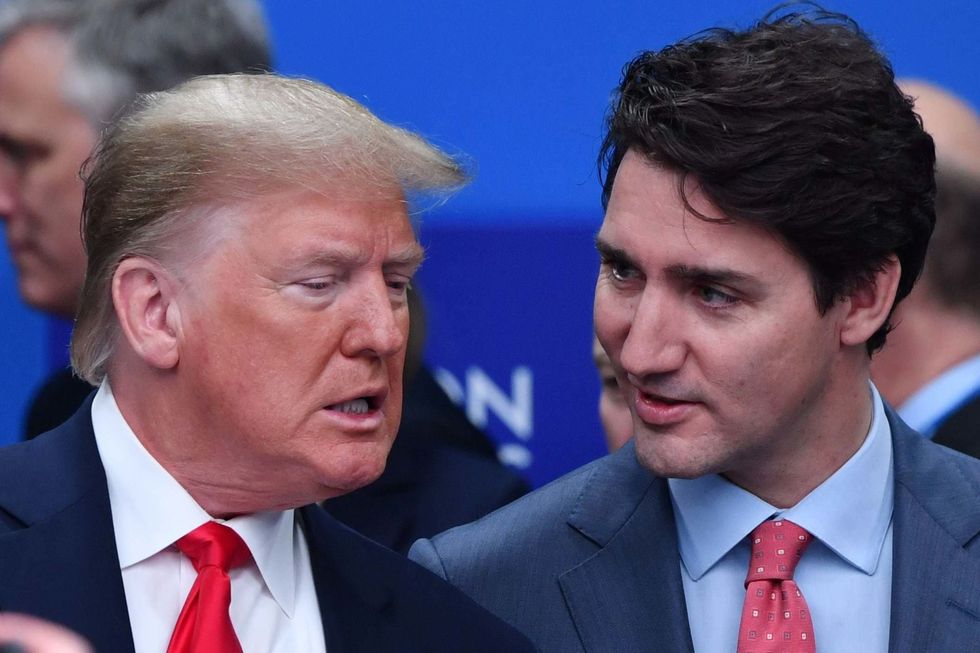 https://www.standard.co.uk/news/world/donald-trump-justin-trudeau-twofaced-nato-a4304571.html
They Don't Respect Stupid People So Much That They Openly Admit to Trash Talking Them!

Canadian prime minister Justin Trudeau gets covertly taped goofing on US president Donald Trump ("You just watched his team's jaws drop to the floor," he said in regards to Trump holding an impromptu press conference that derailed the NATO schedule). Then, after being asked about it by the media, Trudeau is pretty much just like, "Yeah, that guy's a f*cking moron." Okay, he's a little more eloquent than that: "I was happy to be part of it but it was certainly notable," Trudeau said.
They Whine and Attempt to Call Their More Powerful Rivals Names When Their Feelings Get Hurt!
US president Donald Trump tries his best to insult Canadian prime minister Justin Trudeau, calling him "two-faced" in response to the surfaced video of Trudeau roasting him.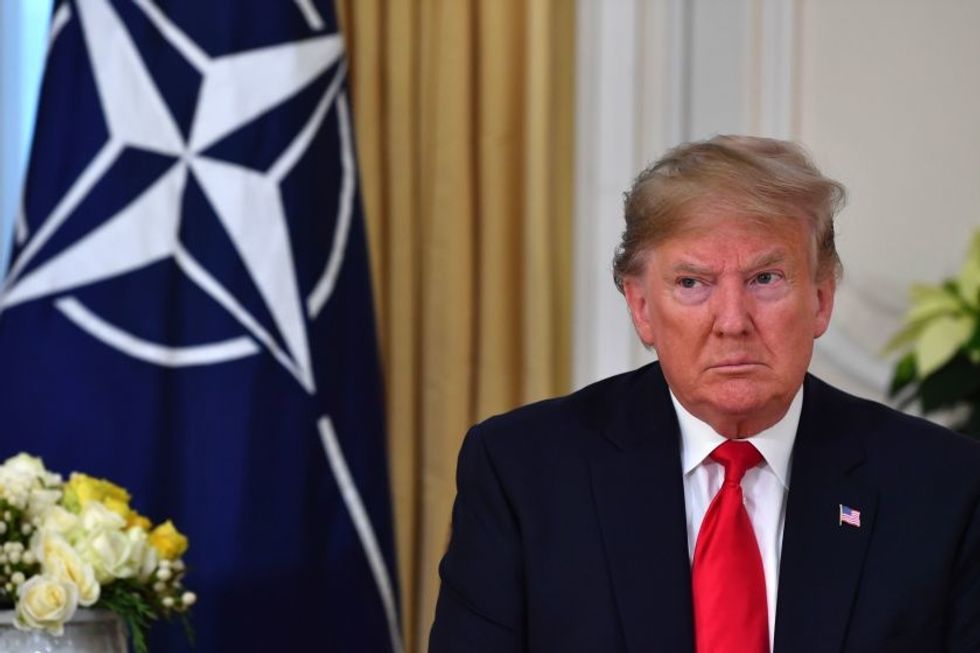 https://www.latimes.com/politics/story/2019-12-03/trump-blasts-macron-nato-unity-meeting
They Give Up and Run Back to Their Safe Spaces!

US president Donald Trump ultimately can't handle the big leagues, so after a pathetic attempt at calling Canadian prime minister Justin Trudeau names, Trump quits NATO and runs back home to his safe space in America.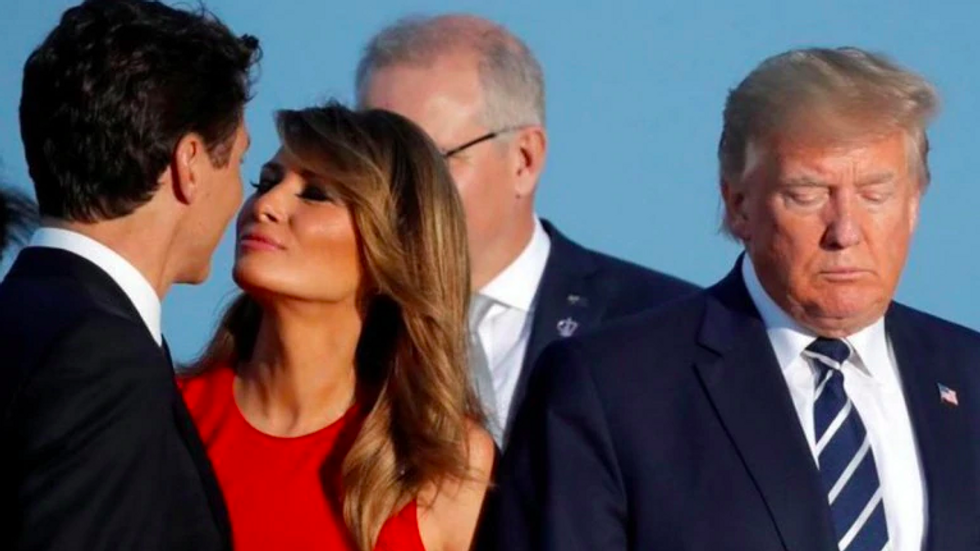 Reuters
They Ultimately Succumb to Their Stronger, More Handsome Rivals!

US President Donald Trump sulks as his wife Melania, who allegedly sleeps in a separate bedroom from him, gets extra friendly with his biggest rival, Canadian prime minister Justin Trudeau. Trump loves to prove that his supporters who constantly shout about "cucks" are, as always, projecting.
At the end of the day, maybe we're not so different from world leaders after all!
Why are we overlooking the brightest hope for America's future?
With 17 Democratic candidates vying for the chance to oust Trump in the 2020 presidential election, we're witnessing divides within the party that hammer home the fact that politics are infinitely nuanced, complicated, petty, and—forgettable? For some reason, Michael Bennet, the 54-year-old Colorado Senator whose face is as symmetrical and innocent as Mrs. Potts in Beauty and the Beast, is often overlooked in the race for the White House. But you are doing yourself a disservice—nay, an offense—if you haven't familiarized yourself with his campaign platform, his experiences as a Senator and as superintendent of Denver's school system, and his initiatives as a member on the Committee on Agriculture, Nutrition and Forestry; as well as the Committee on Finance and the Subcommittee on Energy, Natural Resources, and Infrastructure.
Basically, Michael Bennet might covertly be the sh*t. Consider the evidence: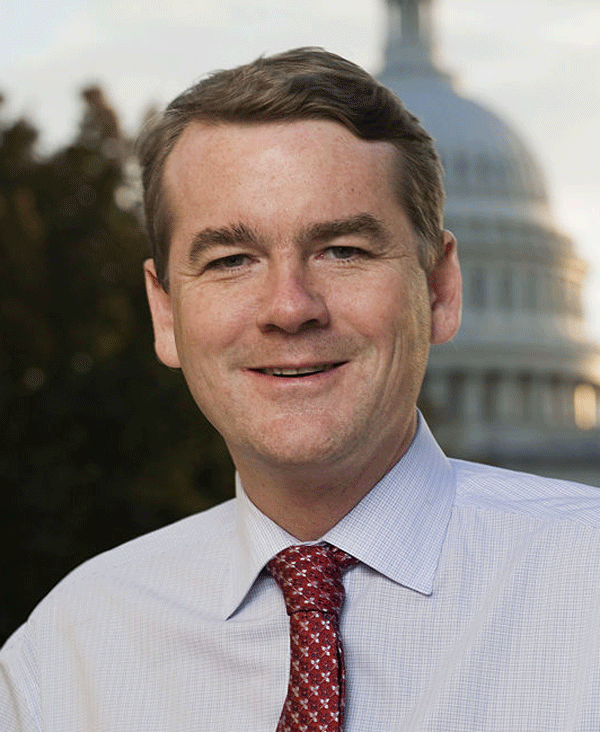 Look at that face! He looks like the Brave Little Toaster!
He's Good with His Hands
Listen: Bennet's home state of Colorado has a lot of land to farm. In fact, agriculture contributes up to $40 billion to the state's economy each year and accounts for over 173,000 jobs. As state Senator, Michael isn't afraid of dirty work. In 2019, he penned an op-ed in The Wall Street Journal calling out the ways that "Trump Has Been Bad for Farmers." What's the farmer's equivalent to throwing down a gauntlet? Throwing down a...hoe? Anyway, Michael's pushed for legislation to create jobs and protect dairy farmers, as market instability has endangered their livelihood, and he openly "believes a resilient agricultural sector is vital to a strong economy. This is certainly true in Colorado, where farming and ranching are a proud tradition and generate more than $40 billion in economic output each year. As a member of the Senate Committee on Agriculture, Nutrition, and Forestry, Michael is working to bring the diverse voices of Colorado to the debate in Washington."
Additionally, Michael's family owns a 1,500 acre farm in Arkansas; and sure, he rents it out to contribute to his notable wealth, but he probably owns at least one pair of overalls. Picture it: Michael Bennet in denim overalls. Wouldn't he look like such a happy little farmer? Hot.
He's Down-to-Earth and Down to Save the Earth
When it comes to land conservation, Michael doesn't mess around. Partly to advocate for America's 2 million farmers and partly because he's adorable and probably has a favorite species of flower, "Michael believes protecting public lands and wild places is an integral part of Colorado's heritage. It's why he brought together a diverse group of stakeholders to protect the Hermosa Creek watershed, and why he has stood up for sacred places and critical wildlife habitat across the country. From hiking to hunting, Michael also recognizes that outdoor recreation is vital to Colorado's economy."
Similarly, he's serious about converting American industry over to clean energy. In the last two years alone, he's cosigned or cosponsored multiple letters and legislation calling for improvements to the Environmental Protection Agency, the Land and Water Conservation Act, and proactive government action to combat climate change (like providing incentives to produce more solar panels in the U.S.). Always the good farmer, he wants to cut down hazardous emissions from farming and ranching with clean energy initiatives, and he supports plans that could conserve nearly one-third of U.S. lands.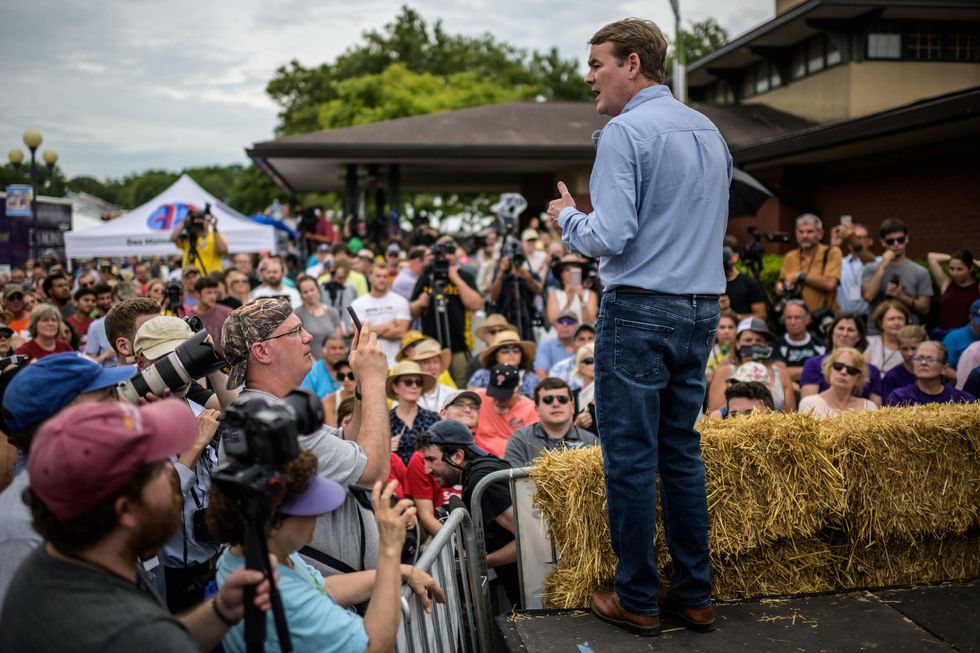 We're DEFINITELY not looking at his butt...We're DEFINITELY not looking at his butt...DEFINITELY not.The Gazette
Per his campaign team, "He recognizes this moment in our country as an opportunity to modernize our energy system, transition to low-cost renewable sources of energy, increase energy independence, and provide reliable and affordable energy for every American. Michael knows climate change is not a problem we can push off to the next generation. He believes in a comprehensive approach to combat climate change that includes commonsense actions to reduce carbon pollution and increase the resiliency of our communities, all while growing the economy."

Do you see? He's a happy and environmentally conscious farmer! (So screw you, Jay Inslee, you look like Bruce from Finding Nemo. We don't need you when we have Mike).
He's Almost Definitely into Weed
Speaking of loving plants, as the Colorado Senator, of course Mike is down with 4/20. Specifically, he's an advocate for legalizing marijuana for the sake of job creation, more health care options, and a fairer justice system. In fact, he's one of many supporters of the Affordable Care Act and supporting rural communities with less access to health care; but he's also a member of the U.S. Senate Committees on Finance and Agriculture. Through the committee, "Bennet championed the legalization of hemp in the 2018 Farm Bill and is a cosponsor of the SAFE Banking Act and Marijuana Justice Act, which would end the federal prohibition on cannabis and reverse decades of drug policies that have disproportionately affected low-income communities and communities of color."

In short, we're confident that Mike loves more than one type of grass.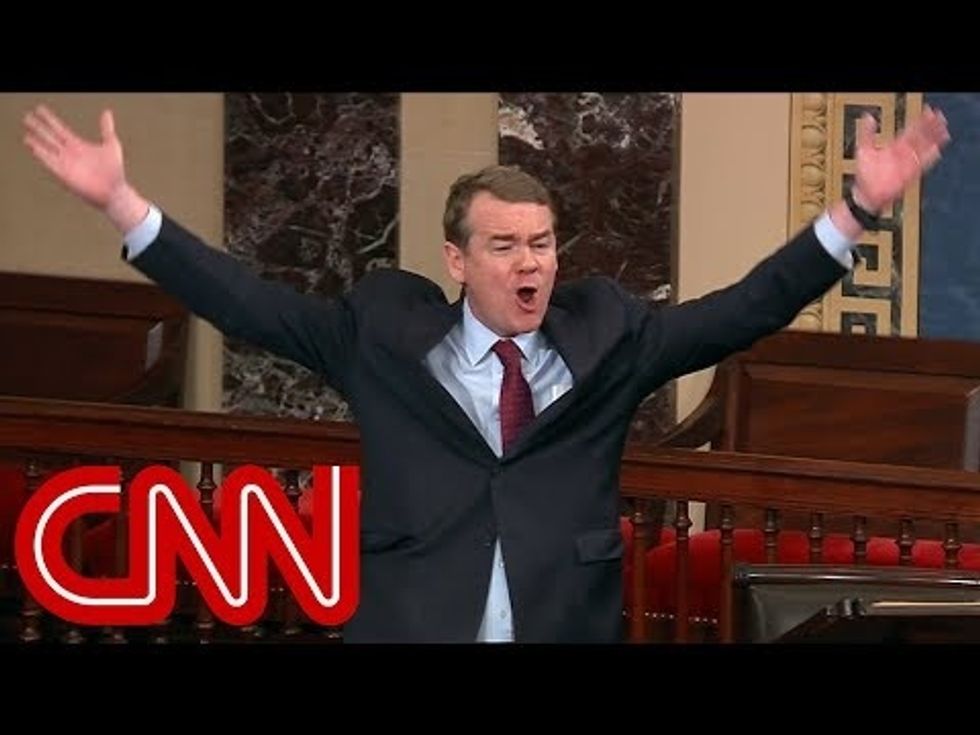 CNN
He Hates Washington

Who doesn't love the passion of a man who's running for the nation's highest office while publicly calling that office "broken." When it comes to government reform, "Michael knows that Washington is broken, and he has worked since 2009 to make Congress more functional. Michael has fought to hold lawmakers accountable to their promises and the rule of law. He supports overturning the Supreme Court's Citizens United decision and placing commonsense limits on campaign spending. Michael also believes that democracy depends on transparency and public access to information, and has lobbied federal agencies to swiftly comply with the Freedom of Information Act."
Michael's also called out the failures of America's immigration policies and our education system. Remember that he was Denver's superintendent for four years, during which time enrollment grew, dropout rates decreased, graduation rates increased, and college enrollment rose, leading The Denver Post to praise, "Bennet has been a force—pushing reforms and steering the state's second-largest district to a culture of success."
So he's proven his ability to helm a broken system and turn it around. He also managed to run a public school system to the public's satisfaction. If that's not a testament to the charm of his boyish freckles and a face that belongs on the label of some hipster's artisanal butter, we don't know what is.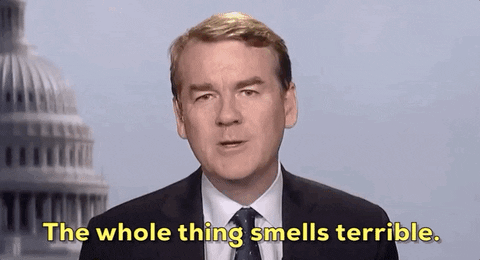 He's a Sagittarius
Obviously, you're not going to exercise your civic duty based on something as whimsical as a candidate's astrology sign. But to peer into the unassuming genius of Michael Bennet's brain, you must know his origins. Born on November 28, 1964, Michael is a through-and-through Sagittarius. Just ask Buzzfeed; they point out his "particularly Sagittarius trait: Bennet overcame dyslexia as a child and went on to graduate from Wesleyan University and Yale Law School, where he served as the Editor In Chief of the Yale Law Journal. That's some big Sagittarius energy!"
More tellingly, very credible and not at all bogus horoscopes for Sagittarius in 2020 foretell a year of professional strides and great success! Those born under the sign of the Archer are expected "to make more progress at work this year. You will work more this year than usual. But it will also help you to become more successful as the year goes on. If anything drains your energy this year, it will be your job!" Thanks, SunSigns.org, our gut's telling us that Michael's in for a future of glory, too!
No Scandals and No Game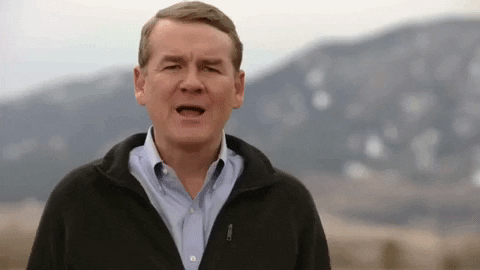 Let's face it: We love that he looks like George H. W. Bush was genetically spliced with our childhood hamster. He's the kind of boomer who just wants to drive you home from soccer practice and remind you to call your mother more often, without trying to smell your hair or mouth-breathing heavily with some rancid breath (JOE!). He's not creepy or even slick. In fact, he has zero moves that could remotely seem suspicious. Think about it: Obama danced like he knew he was hot. Everyone knows Trump has the most delicate, fluttery hands. Bennet? He has no distracting characteristics, no deceptive grace, and no smooth-talking rhetoric that raise any of our suspicions. Bill Clinton may have won over voters by pushing some "cool" image by playing saxophone on the Arsenio Hall Show, but that's not what we want in 2020.
We want a wholesome, dad's-golf-buddy type with a face that laughs even when he's trying to cry and who boldly tries new things. We want Bennet. After all, how could we be duped or betrayed as a nation by a man who dances this purely—as if a camera has never captured his quiet-uncle energy before, as if time and space were just illusions and he is that little boy beside him—as if he's never lost a race in his life and never will?
The view was actually...interesting?
Donald Trump Jr. appeared on this morning's episode of The View with his partner Kimberly Guilfoyle as part of the promotional tour for Trump Jr.'s new book, Triggered: How the Left Thrives on Hate and Wants to Silence Us.

Meghan McCain Confronts Donald Trump Jr. on His Father's 'Character' | The View www.youtube.com
If the purpose of the interview was to provoke as much drama and incoherent cross-talk as possible, it was a wild success. The insanity opened with Meghan McCain at her passive-aggressive best, insisting that people "miss the soul" of America, and asking if Trump Jr. felt good about his father insulting the gold star Khan family. From there things devolved into defensive accusations of blackface and rape-minimizing, rehashing of the Trump-McCain feud, and Whoopi Goldberg loudly pleading for an unspecified someone to apologize. Meanwhile, whoever runs Trump Jr.'s Twitter account was already on the offensive, digging up the video of Joy Behar discussing her "beautiful African woman" costume from 50 years ago.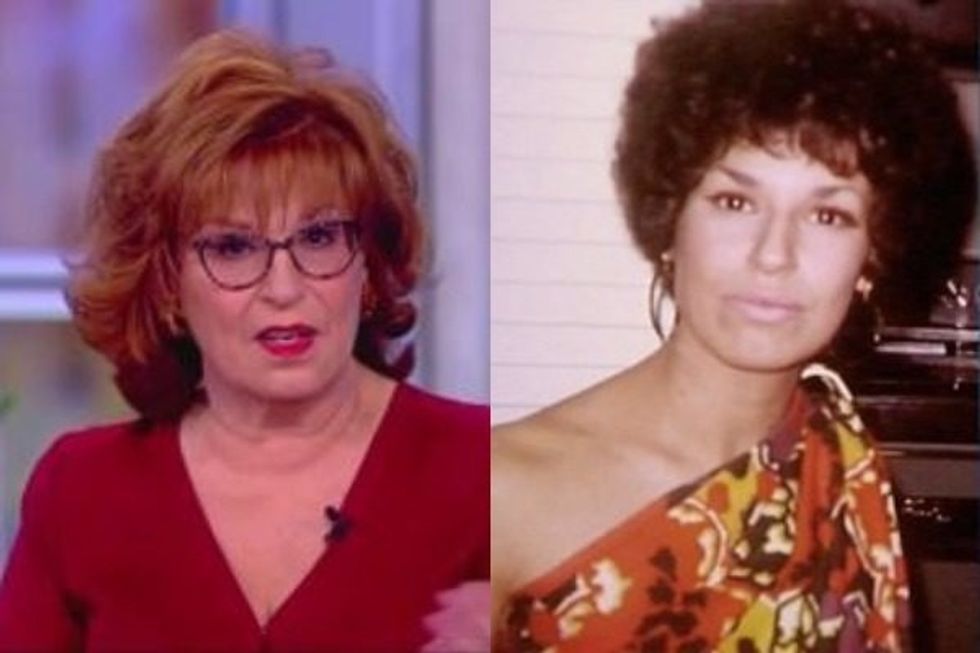 How is it not blackface?
As the interview continued, Trump Jr. deflected questions about Ukraine—and his tweet containing the name of an alleged whistle-blower—by calling out ABC and CBS for cooperating in the reported firing of an employee who recently leaked footage of anchor Amy Robach. The footage in question exposed an apparent top-down effort to bury the Jeffrey Epstein story. Jeffrey Epstein, of course, was the wealthy financier at the center of an elite pedophile ring who didn't kill himself in his cell in the Metropolitan Correctional Center in August.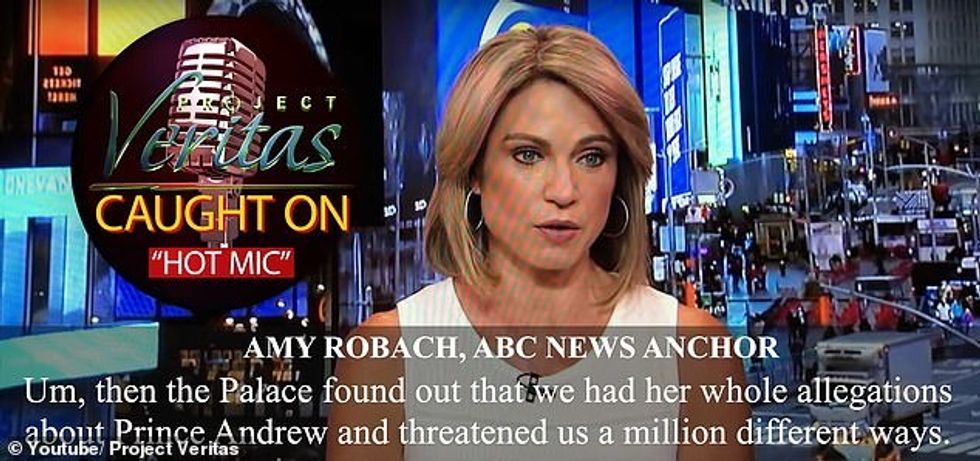 Try to ignore the fact that this was leaked by Project Veritas...
Apart from this public service, the whole interview was a mess. It should have been obvious to anyone watching that it was not going to go well. Along with the extensive history of vitriol passing between the Trump family and the hosts of The View, Trump Jr.'s appearance was a dead giveaway. He looked gaunt and waxen, his forehead slick with a sheen of cold sweat, eyes wild, red, and swollen with exhaustion. It was hard not to be reminded of Kendall Roy in the season two premiere of Succession. The haggard interview where his sister says he's "like a sweaty corpse," and his brother-in-law compares him to "an unshaven candle."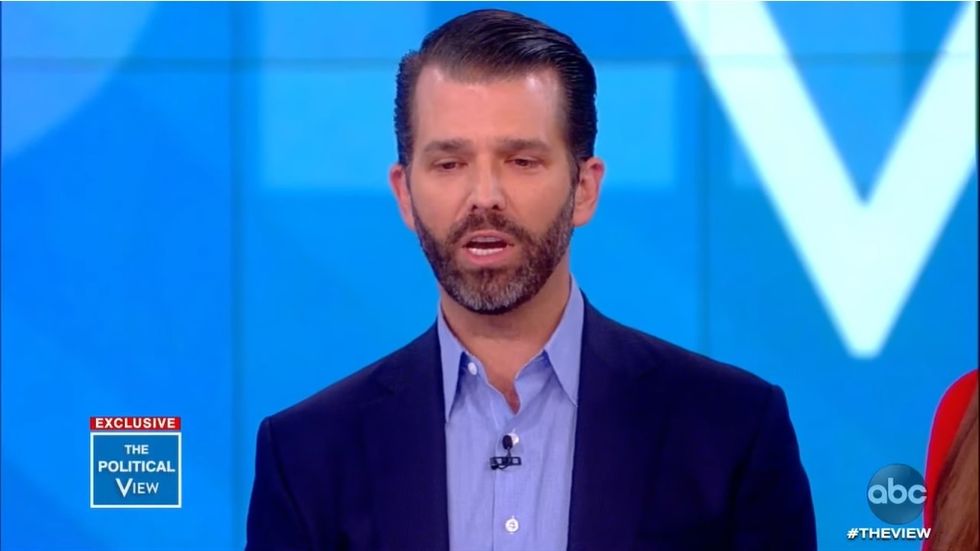 Of course Kendall Roy's rough appearance in that interview is tied closely to his cocaine addiction. While it would be inappropriate to suggest that Donald Trump Jr. has any relationship with stimulants, it would explain his frenzied cadence as he declared that "it is worth it, when I go around the country, and I see people who are affected by these policies, who are getting to live their American dream again," his words tripping over each other in the race to slip past his bleached-white teeth.
Triggered was published on Tuesday and has received rave reviews for containing delightful stories, like the time Donald Trump let Trump Jr. play video games with Michael Jackson and how that means he's not racist. It's available now, wherever awful ghostwritten books are sold.
And Their Jobs Owe Them Money for It.
Election day is here.
Not the big one that the whole county is obsessed with—that's still a year away. This is the little one in which your voice can actually make a difference.
All across the country, on Tuesday November 5th, local elections and special elections give a voice to the tiny fraction of voters who will actually show up. Historically speaking, these are likely to be aging voters who no longer work or have the luxury to set their own schedules. Historically speaking, young people have allowed the local government to be ruled by this privileged and aberrant minority of voters, even as their interests and agendas have drifted further from the cultural center. Historically speaking, we've thrown our power away—and not just our power, we've been throwing away paid time off work!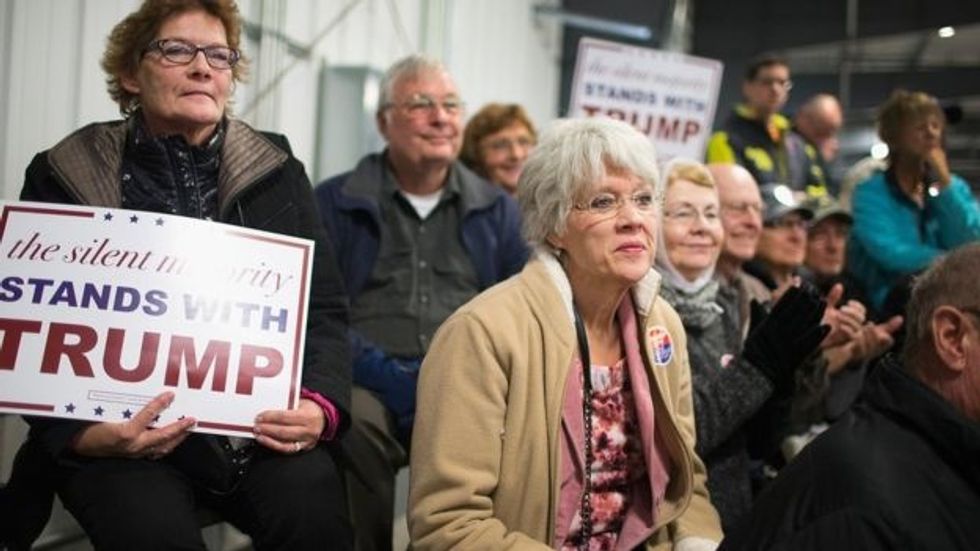 Getty
This is not like us. Aren't we the generation of entitled slackers who use any excuse to skip work? Is that just a myth created by baby boomers to make us sound way cooler—and therefore more threatening—than we actually are? In almost every state in the US, your boss is legally required to give you time off on election day to go vote! And in most states, that time off is paid!
In New York, any employee scheduled to work on Election Day is allowed three hours paid time off. In California, it's two hours. So why would you give away your labor? Find out where your polling place is, and figure out how long it takes to get there. If it's less than the time you're getting paid for, have you considered walking? If there's one thing better than a lovely Autumn stroll in the afternoon sun, it's getting your boss to pay for it.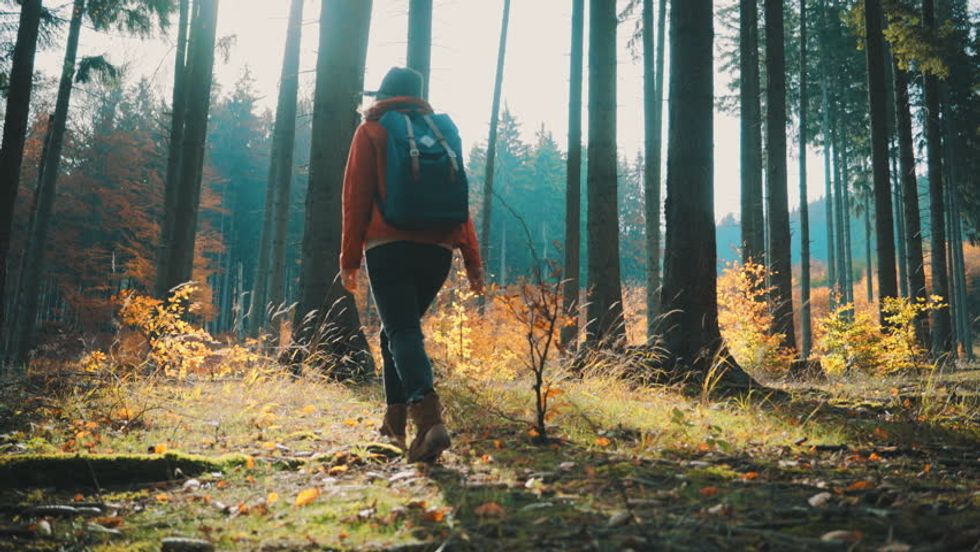 What getting paid could look like on TuesdayShutterstock
Along with the countless municipal elections that will otherwise be decided by retirees, there are a number of state-level races worth watching, from the Virginia state legislature elections, which could flip both houses, to the effort to reinstate affirmative action measures in Washington state. In New York, several ballot measures have been getting attention, in particular the issue of ranked-choice voting, which will go into effect in 2021 if the voters choose it tomorrow.
Would you rather that decision be made by people who might not live to see it take effect? Or would you rather you and all your friends get a half-day to go vote? Remember how much you love half-days? So, take one! Spend ten minutes on ballotpedia, then take three hours off work.
Even if you think electoralism is a joke, and you devote your life to activism that will tear down the state and rebuild it from scratch, elections can build enthusiasm and political engagement. If anything, show up and write in "voting is for chumps." Maybe a surprising turnout of young people will get some more people to start the long process of waking up to to political realities. Maybe some candidates will notice the demographics and start shifting their politics to appeal to people like you. It could happen!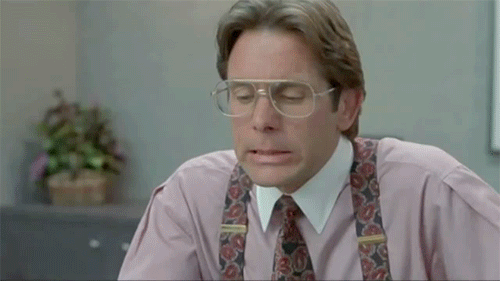 Office Space
Or maybe you'll just get a paid afternoon off, and watch your boss try—and fail—to argue with the law. Win-win.
"We are Americans and we do not do that." Uh, yeah Joe, we do.
After making an appearance at Game 5 of the World Series, Donald Trump got an unexpected surprise––he learned that pretty much everybody at the game hated him.
In a karmic callback to the "lock her up!" chants that continue to arise at every Trump rally, in opposition to Hillary Clinton, baseball fans gleefully chanted "lock him up!" as soon as Donald Trump showed up on the jumbotron. (As an aside, Clinton was fully investigated by the State Department for using a private email, and while investigators agreed that her online behavior was not necessarily safe, they found "no persuasive evidence of systemic, deliberate mishandling of classified information." Trump's family has done the exact same thing while working in the US government, which seems ridiculously hypocritical, but what else is new?)
Here's Trump being publicly jeered during America's favorite pastime:
And here's his face after realizing what's happening. Hilarious:
While everyone who isn't an absolute troglodyte is fine with the American people voicing their disdain for an international mobster and 25-times-accused, alleged-but-pretty-much-self-admitted sex offender occupying the highest political office in the country, one bespectacled termite held tight to his pearls.

MSNBC Morning Joe host, Joe Scarborough––a man who has built a career on his inability to distinguish between a fencepost and a chair––had this to say:
"We are Americans and we do not do that. We do not want the world hearing us chant 'Lock him up' to this president or to any president."

Except, here's the thing, Joe: Yeah. We really do do that.
The rest of the world needs to know that the majority of the American people reject Donald Trump. Currently, 54.6% of Americans disapprove of Donald Trump (40.6% approve and the rest, presumably, are in a collective coma). Over half the country currently supports opening an impeachment inquiry. And, while it's been said ad nauseum, it always bears repeating: Trump lost the popular vote by nearly 3 million votes. In short, Trump might represent America as a landmass, but he does not represent the will of the majority American populace.
In America, we should want criminals to be held accountable regardless of whether or not they are the President. We should want criminals held accountable regardless of whether or not they are Democrats or Republicans, or if we agree with their personal views. In the United States, nobody should be above the law. Especially if they're the President.
So, sorry Joe, but you're very, very wrong. Reach up way into your butt and pry out that fence post before it pierces an organ. The American people are speaking, and it's time to listen. Lock him up.
This Could Actually Work...
Petition for the Establishment of the Ronald Reagan Super-Presidency
I think every Rational Person can agree that half of this country has lost its damn mind—and I'm not talking about the Good Half! It's time we forced the Elites in this country—again, not the good ones—to pay their fair share! If they really think that we should raise the top marginal tax rate—which affects everyone equally!—they should prove it by putting their unearned billions of dollars to good use.
By establishing the official, fully-funded position of RONALD REAGAN SUPER PRESIDENCY, Jeff Bezos, Bill Gates, George Soros, and Warren Buffett will be demonstrating a commitment to start being patriotic and working to MATA—Make America Truly Amazing. For only a quarter of a billion dollars each, they can create a new Executive Position that would have some Real, Actual Power in this country—unlike the regular presidency that, a lot of people don't realize, was basically RUINED by Obama, and doesn't let you do anything without a bunch of Very Partisan, Very Crooked judges getting in the way.
With that in mind, the following are the enumerated powers and privileges that the Super-President would wield:
1)The Super-Presidency, Super-President and all Derivatives are always Capitalized, and should actually be in ALL-CAPS as often as possible, because He—not to be sexist, but who are we kidding?—deserves our respect.
2)Upon unanimous selection by everyone on Cable News and the Met Gala guest list—who are generally Snooty Jerks, but will make the right call on this one, because it's Important—the Super-President shall be awarded A BILLION DOLLARS, up-front, no questions asked. Not that he needs it. I mean, even being qualified for this kind of position probably means He's already a Billionaire (but there's obviously no need to look too closely into His finances).
3)He will have his own social-media platform that's like Twitter, but with more Free Speech and fewer Haters. It will be called the Super-President's, Listen Up, Time To E-learn Respectfully—or SPLUTTER for short.
4)Everyone on cable news has to say one flattering thing about the Super-President every day, unless they want to be officially CANCELED, and de-platformed from SPLUTTER, or possibly executed—we'll work out the details later.
5)Once a week, He gets to force someone who's been rude to Him to APOLOGIZE or, again, be de-platformed/executed.
6)Once a month he gets a full Military Parade, with real Hollywood military weapons and vehicles like you see in the movies, and a lot of really Handsome Generals straight from central casting. And also a free tour of Universal Studios.
7)Once a year, His official title will be amended to reflect his achievements. Like, say that Billion Dollar bonus gives him the momentum he needs to quickly become the richest man in the world—as long as a Close Associate vouches over the phone and has a different name (though some overlap in the names is no big deal), we won't need to check too closely—then His official title will be lengthened to THE RONALD REAGAN SUPER-PRESIDENT, _ _ _ _ _ _ _. _ _ _ _ _, THE RICHEST AND THEREFORE SMARTEST MAN IN THE WORLD. And if he wants to replace the part about Reagan with his own name, that's also allowed—it's really just a place-holder.
8)He can have a Second Wife if he wants to, because He's EARNED it—unlike the regular president, who only gets one.
9)Free McDonald's for life, including if he wants to feed like a whole sports team, as long as they aren't Anthem-Kneelers.
10)His own version of the American flag with His name on it, and extra padding for flag-hugs.
11)It's a Lifetime Appointment, so He doesn't need to waste his time on re-elections, and He can never be IMPEACHED OR WITCH-HUNTED OR LYNCHED.
12)Rallies whenever He wants, and also Meetings for very High-Level, Important deals with very Handsome and Important Men, straight out of central casting.
Obviously this is way too much POWER to give to just anyone, so we better talk about the Requirements For Qualification, which are pretty tough, let me tell you, but should be no big deal as long as you're not a loser.
1)He should already be RICH, like really loaded, and not embarrassed to show it off, because that makes Him smart.
2)He should have gone to a really good school, like the Wharton School of Business, and any really established Jesuit School should be fine for undergrad. He also needs to have gotten really good grades, as verified by another call from a Close Associate with a BELIEVABLE name.
3)He has to resign from any Political Office He is currently holding, and can never hold another office, but there's obviously no Shame in it, because this is basically a PROMOTION, and we wouldn't want a politician-type having this much power in the first place—this is a job for a Real Man.
4)He has to pledge to Make America Truly Amazing
5)He should have made his Fortune in something Real and Important, like Real Estate or Branded Marketing.
6)He should definitely be tall, like at least 6'2"—not that we're getting out a tape measure.
7)He should be a truly great golfer, since most DEALS happen out on the links these days. Any plaque that lists Him as a Champion at a prestigious Club/Resort should be proof enough.
8)Must be a Real American, and no I will not explain.
9)He should be able to provide a Classy Venue for a really lavish Inauguration Party with just an amazing Chocolate Cake, and a bigger TV and Internet Audience than anyone ever.
10)He will probably already be very important and respected, as measured by how many times He's been on the cover of TIME magazine—at least 20.
11)Everyone should LOVE this guy, and he should be on record as loving them, too—the Blacks, Hispanics, the Jews, and especially the poorly educated (college these days is Ruining Kids anyway).
So, please sign here if you want these rich, Lefty Elites to pony up and give someone a REAL chance to fix this country. And if you don't sign, that means you hate America and you hate Trump. Oh, and feel free to nominate anyone you think might Qualify.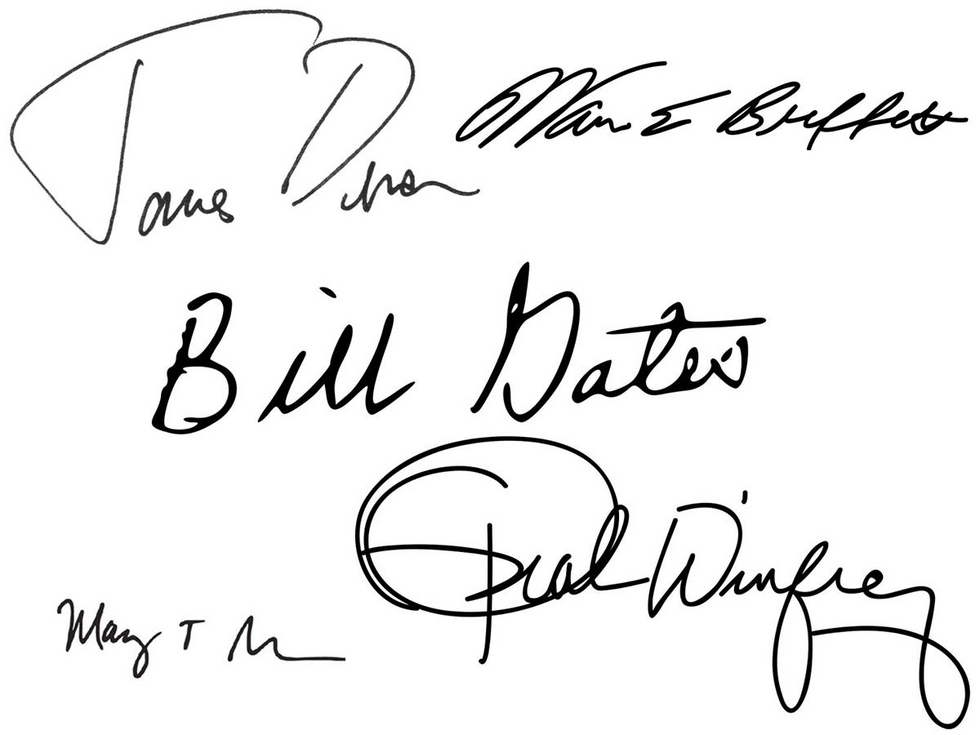 Donald Trump once again confused all of Twitter on Tuesday when he ended a Tweet with "Impeach the Pres." After seeming to all-caps brag that "MEDIAN HOUSEHOLD INCOME IS AT THE HIGHEST POINT EVER, EVER, EVER!," he claimed there are "MORE PEOPLE WORKING TODAY IN THE USA THAN AT ANY TIME IN HISTORY!" Despite these putative wins for his administration, he did not use the popular hashtag #ImpeachthePres; rather he wrote out the full sentiment, begging the question: What did he mean?

1. He's mocking the Left without the literacy to do so effectively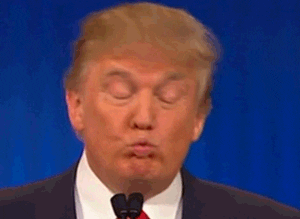 2. It's his unconscious desire to be free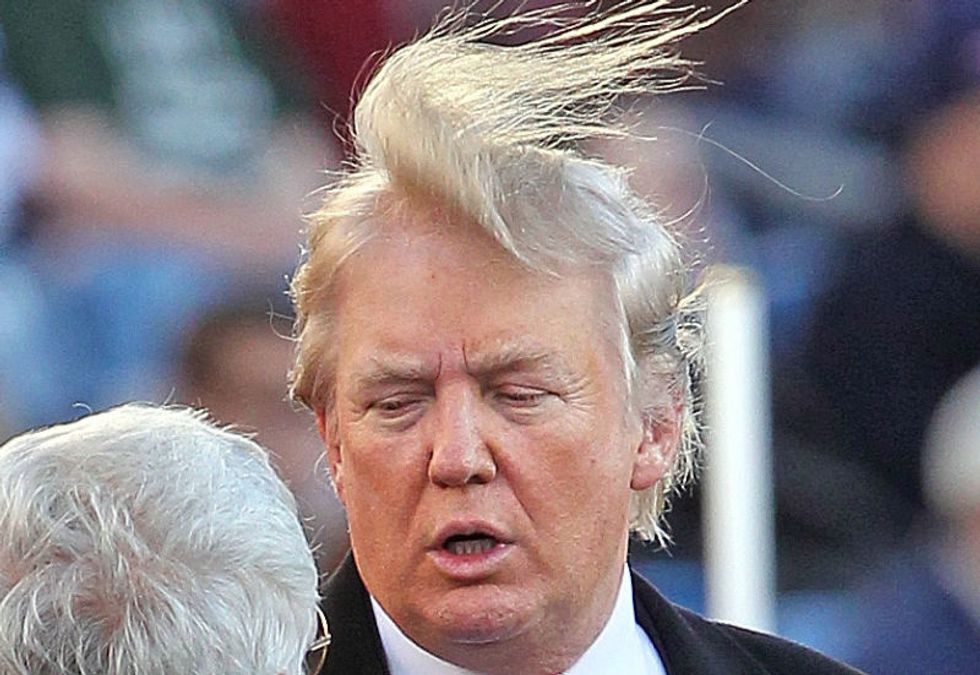 3. He believes Barack Obama is still president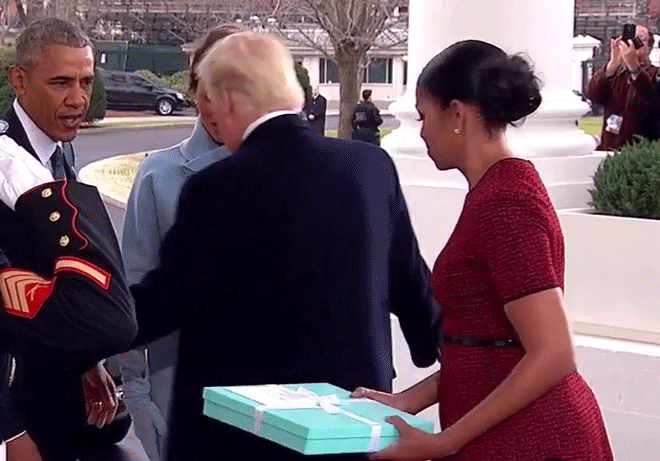 4. He meant "Impeach the Press" but his little thumbs made a typo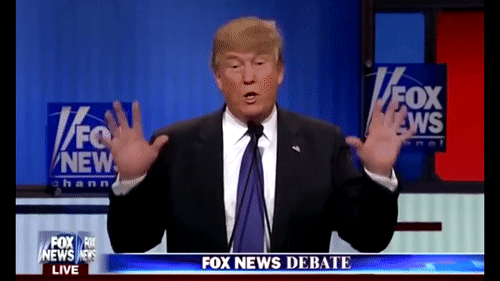 5. He means, "I'm Peach, the Pres," perhaps in response to "Orange man bad"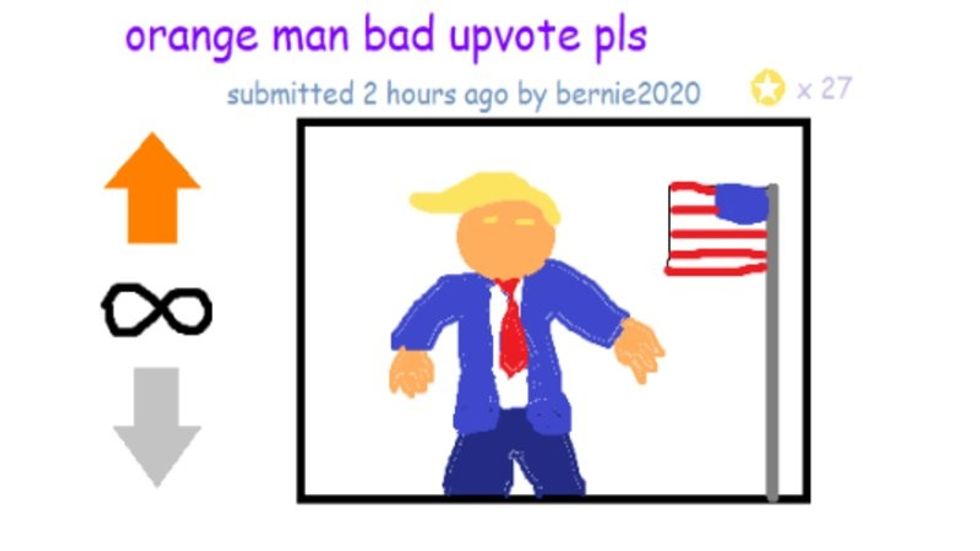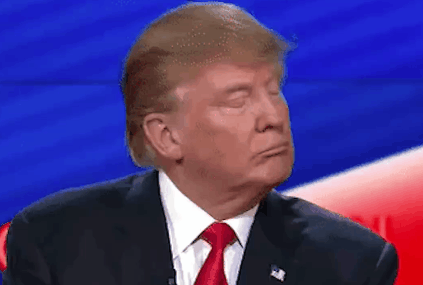 6. He wanted to end with a question mark but ran out of characters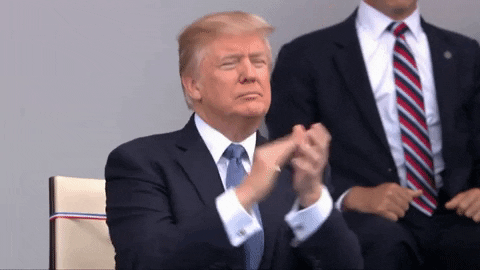 7. Seriously, maybe he just wants to go home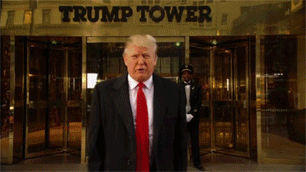 It's time to declare war on weather.
Even scarier, Tropical Storm Dorian might turn into Hurricane Dorian.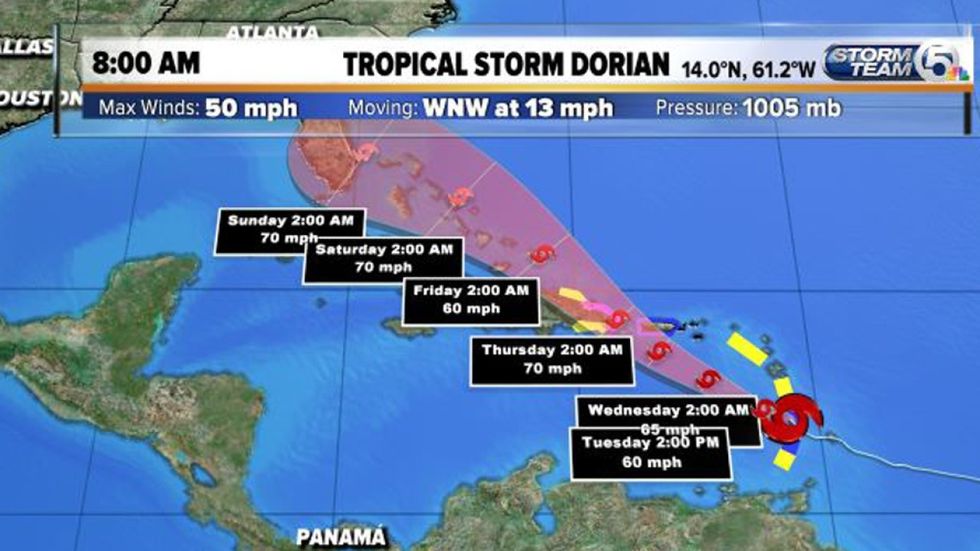 NBC
Luckily, Americans don't need to take nature's terrorism lying down. Our brave president, Donald Trump, has dreamt up the smartest weather-bashing plan ever conceived: bombing hurricanes.

As a salt-of-the-earth American who loves our president and doesn't have the time to read silly science articles (those are for liberal nerds who actually think education is important), I agree with President Trump––bombing hurricanes sounds like a totally brilliant course of action, and I'm frankly shocked that no scientist in the history of America has been smart enough to try it until now. What did they even go to college for, right?
Something called the National Oceanic and Atmospheric Administration (NOAA) even seemed to agree with Trump, describing the results of bombing a hurricane as "devastating." Yeah, devastating to the hurricane, I bet!
The NOAA went on to say that bombing a hurricane "might not even alter the storm" and that the "radioactive fallout would fairly quickly move with the tradewinds to affect land areas." I don't fully understand that, but my soy boy roommate (he voted for Bernie lol) tells me that means the hurricane would literally just absorb the bomb's fallout and carry it onto land. So basically, bombing a hurricane could create a nuclear hurricane. How cool is that? My roommate told me I was a moron, but I told him to go lick quinoa. Roasted.
In conclusion, President Trump is 100% correct: Bombing Hurricane Dorian is a great idea, and in the worst-case scenario, we create a radioactive super hurricane, which is awesome.
Also, Hillary Clinton says we shouldn't nuke hurricanes, which obviously means that we should.
Epstein's lifestyle was unimaginably creepy, but it's indicative of a larger problem.
Jeffrey Epstein was found dead in his jail cell on Saturday, having been accused of sexual abuse by nearly 80 women.
He leaves behind a legacy of destructive opulence.
Epstein lived a lifestyle of unchecked consumption. The billionaire possessed a number of extravagant homes. His Manhattan townhouse allegedly cost $77 million and contained disturbing oddities—such as a hall full of fake eyes that were initially created for injured soldiers. It also contained a photorealistic mural that featured Epstein in jail, surrounded by prison guards, as well as a life-sized female mannequin that hung from a chandelier.
His private ranch was even more grandiose. At 10,000 acres, Zorro Ranch is a sprawling stretch of land, to which Epstein allegedly flew young girls, and where he abused them with the help of his supposed madam, Ghislaine Maxwell. The ranch was also a place where he attempted to impregnate hundreds of women in an effort to seed the human race with his DNA. This attempt was inspired by his distorted belief in transhumanism, a theory that the human population can be improved through artificial intelligence and genetic engineering.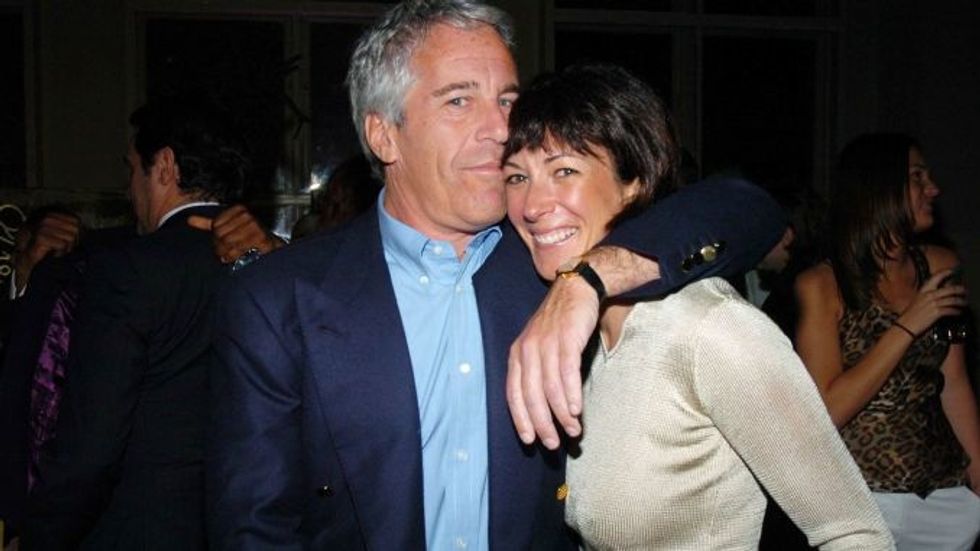 Image via BBC.com
The townhouse and the ranch paled in comparison to his primary place of residence—his private island. St. James Island is located in the U.S. Virgin Islands, and Epstein purchased it in 1998. According to a contractor, Steve Scully, Epstein possessed two private offices on the island, as well as a strange blue-and-white striped temple and a lagoon full of flamingos. The island was, allegedly, the location of a variety of heinous crimes and was casually called the "Island of Sin" and even "Pedophile Island" among some of Epstein's acquaintances.

Epstein had ties to countless businesses and money-making ventures, and he had a particularly fraught relationship with Victoria's Secret, a company that may have funneled models directly to him—and from which he may have embezzled millions. He had a circle of powerful friends that included Donald Trump, Kevin Spacey, Woody Allen, and Bill Clinton. He was also a serial liar, constantly fabricating relationships and insinuating himself into the scientific and political communities, including ingratiating himself with scientists by bankrolling their research. He is an example of the way that money can pave pathways and open doors for people with little to offer other than their purported fortunes and their charisma.
Between the bizarre decor of his homes, his interest in nefarious ideas like eugenics and cryogenics, and the suspicious circumstances of his apparent suicide in a Manhattan jail, Rolling Stone was right when it published the headline, "Conspiracy theories have gone mainstream."

Many of the conspiracy theories currently swirling around the Internet center around Epstein's relationship with Bill Clinton and Donald Trump, with #TrumpBodyCount and #ClintonBodyCount trending on Twitter and Trump himself tweeting about the Clinton conspiracy. Many others believe that Epstein faked the suicide, as the cameras in the jail cell stopped working at the time of his death.
With its tangled web of lies, the Epstein case is "the end of an information ecosystem that at least feints at asking questions before pretending to have the answers," according to Anna Merlan.
Is this the end, or just a step towards chipping away illusions and unearthing the corruption inherent to America's wealthiest class? After all, it's likely that there have been thousands of Epsteins before—billionaires in bed with politicians and scientific communities who abused women without consequence and who've funded false scientific research.
Maybe social media is, in its ugly, distorted way, finally bringing the dark money and covert alliances at the heart of America out into the light. Maybe next, the Internet could come for people like the Koch Brothers, the billionaires who paid millions to shut down climate change research.
Based on the nature of social media, though, it'll be a long time before we arrive at anything like the truth.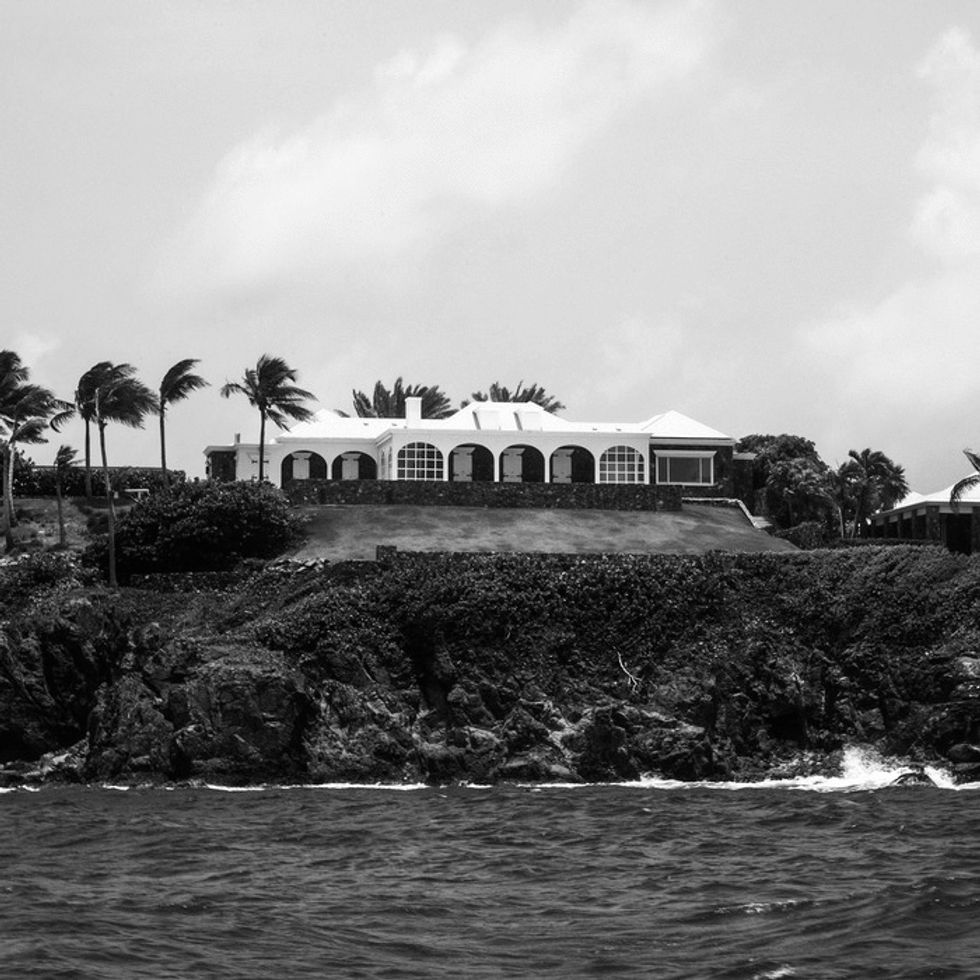 Little Saint James Island. Image via The Cut
The Immigration and Customs Enforcement agency detained 680 migrants yesterday. Here's how you can respond.
This has been an unusually horrific week for American immigrants, and that's saying something.
Yesterday, ICE staged its largest single-state immigration raid in history, sending over 600 agents to seven Mississippi food processing plants. 680 people were arrested and detained. They were ushered onto buses, where they had their hands tied with plastic bands; some tried to flee into parking lots but were captured on foot. The detained immigrants will be tried on a case-by-case basis, with no limit on how long they might be kept in ICE custody. As of now, 300 people have allegedly been released.
Many of the detained have children at home, who have been left without their parents. A local school in Scott County that started their academic year on Tuesday has gone "on standby," and bus drivers have been instructed to check whether the child is met by a parent or guardian before letting them off the bus, in order to ensure that the child is not returning to an empty house.
While the children have waited to hear from their parents, some members of the local community have stepped up, including a gym owner named Jordan Barnes, who's helped house some children until they can be connected with a family member or guardian.
Summer of Deportation
For supporters of the crackdown on illegal immigration, the raids are viewed as triumphs. In July, President Trump told reporters that "[ICE is] gonna take people out and they're going to bring them back to their countries or they're gonna take criminals out, put them in prison, or put them in prison in the countries they came from."
The raids in Mississippi came only five days after a mass shooting that was motivated by racism and anti-immigrant sentiment rocked El Paso, Texas and left 31 dead. They appear to be the climax of a summer of relentless ICE crackdown on migrants across the nation. Currently, the U.S. operates the world's largest immigration detention system, with an estimated 30,000 people in custody on any given day. The raids began in June, with ICE targeting up to 2,000 migrants in 10 U.S. cities.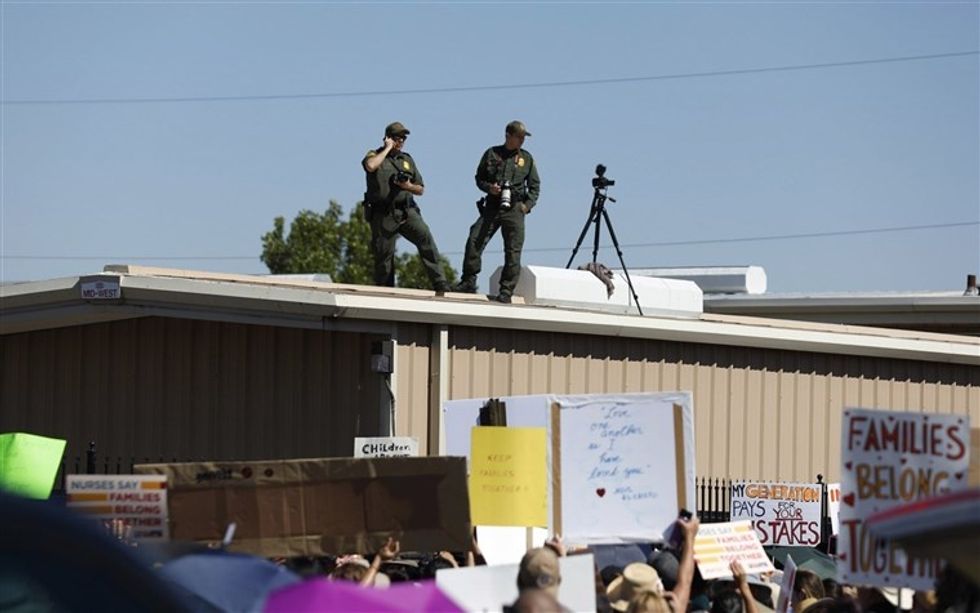 Image via NBC News
These detention centers have been loci of contention for the past few months in particular. On Tuesday, August 6, over 100 hunger-striking immigrants at a Louisiana facility were sprayed with pepper spray, shot at with rubber bullets, and blocked from contacting their families. Reports of atrocious conditions at the facilities have continued to flood in from many sources.

On Wednesday, just one day before the Mississippi raids, a man named Jimmy Aldaoud—who spent most of his life in the U.S. and had never lived in Iraq, though he was of Iraqi nationality—died in Baghdad, after he'd been left homeless and without access to insulin following his deportation. Aldaoud was detained as part of a massive crackdown on the Detroit Iraqi community. In a video filmed before he died, he appears to be sitting on a street in Iraq. "Immigration agents pulled me over and said I'm going to Iraq," he said in the clip. "I said, 'I've never been there. I've been in this country my whole life, since pretty much birth.' … They refused to listen to me."
What Can You Do?
In the wake of this news, and knowing that the raids will likely only grow worse, you might be wondering what you can do. Here are a few suggestions:
Spread and share information about immigrants' rights.
There are many guides in various formats available to the public that detail immigrants' rights. The ACLU has one, as well as the National Immigration Law Center, and the Immigration Defense Project offers a variety of flyers and pamphlets available for distribution. Essentially, the most important fact to share is that if an ICE agent shows up at your door, you are never obligated to open it unless they have a warrant, and you are never obligated to speak to an officer if they stop you in public. They cannot arrest you without a warrant, and you have permission to tell them that you are exercising your right to remain silent.
As an ally, you can also share stories on social media and among your networks, highlight migrants' voices, do your own research into issues of asylum and immigration and contact your representatives to voice your opposition, especially if you live in a state or community where the raids are taking place. You can find your local ICE community relations officer here and your representative here. You can also use the website 5calls.org to find more people to contact.
Report ICE raids when you see them.
If you see an arrest, take note of the officers' badge numbers and license plates and take videos. You can also report raids to hotlines, like United We Dream. If you're a legal U.S. citizen, use your judgment to decide when to speak up and get involved in a raid. Recently, in Nashville, a group of community members noticed that the ICE was surrounding one of their neighbors' vans, and so they formed a circle around the car until the agents left the scene.
Remember that it's unhelpful to report potentially false information about ICE raids, as they can spread unnecessary panic, so exercise caution when dealing with raids in real time.
Donate to help migrants.
A lawyer can make all the difference in a migrant's case. Many migrants qualify for legal citizenship in the U.S. and simply are unable to compile the necessary documentation. The Cornell Law School has a list of organizations seeking donors or volunteers. Just be sure to do your research and vet the charity using a site like Charity Navigator.
Get involved in advocacy groups.
Allies can participate in a variety of contexts. There are many organizations that allow allies to help migrants prepare their documents for citizenship hearings, or coordinate groups to attend these hearings, such as the New Sanctuary Coalition and Cosecha in NYC.
If you're an attorney or are fluent in translating Spanish to English, your expertise is particularly valuable to these groups. Even if not, just attending a court hearing can put enough pressure on judges to turn the tide in favor of migrants.
You can also push your local church, school, or community organization to act as a short-term sanctuary for migrants. If you want to give even more, you could look into underground networks dedicated to keeping migrants and refugees safe.
Organize for the 2020 elections.
Though protests and active allyship can be powerful, none of these small actions can replace systemic changes coming from the very top.
The rising tides of migration to the U.S. are not occurring in a vacuum. They are products of policy issues stemming from root sources like climate change, the War on Drugs, and other large, structural issues that require equally large, structural changes.
Even if you don't believe that undocumented immigrants should be allowed to stay in the country, the images of children crying as their parents are dragged away into unsanitary and dangerous prisons should be enough to stir some basic human impulse to react. There is a better way.