I'm a huge fan of sipping a glass of red wine after work, to digest the day, plan for tomorrow, and relaaaaaxxxxxx. The only reason my partner and I don't drink as much as we'd like is that it's hard to find wine we like in a respectable price range.
The liquor stores near the Liberty Project office and near my home both, frankly, suck.
I understand that rent's expensive around here, but that means liquor stores can make the most money by stocking the extremes - hundred dollar bottles and yellow labels with the kangaroo. You know the one.
I like my wine in between those two - not quite special-occasion-priced, but still high-quality and satisfying. Unless you go to a specialty wine shop, I've also noticed the employee recommendations were pretty vague.
If there wasn't good wine near me, I'd surely find it online, so with a quick search, I found Tasting Room.
They provide delicious wine at an affordable price that's tailored to your palate.
Here's the scoop: I paid $6.95 and they sent me 6 miniature wine bottles. I went to my Tasting Room account and rated the wines in head-to-head match-up, and then they gave me a wine profile with recommendations.
Think of it like the movie industry: where do you go to rent a movie, and who gives you your movie recommendations? If you're anything like me, you need your family to stay out of your Netflix user account so they don't mess up your recs.
Instead of doing endless research, we let the algorithm do the research based on the stuff we liked. The same technology has penetrated the wine industry.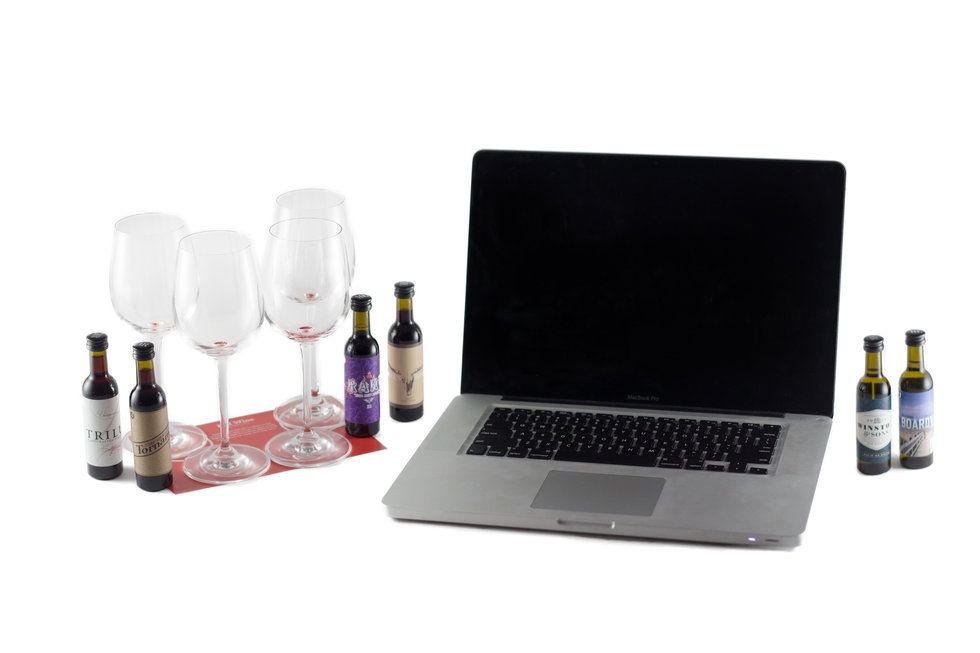 I loved my wine profile. It made so much sense considering which wines I'd liked or hated at restaurants. I sent screenshots to the #winelovers group at the office and got a couple of people to join me.

For a nice event or a party, now I always know where I'm getting my wine.
I chose Tasting Room because I wasn't sure of what types of wine I liked, and they had the easiest entry point to figuring that out - all the other wines sent you huge bottles right off the bat, and I wasn't ready to start that big.
Another reason I like Tasting Room better than other wine services is that you have much more control over how much wine you receive. Shipments of 12 bottles at about $12/bottle can be delivered to your home as frequently as you'd like.
I just keep rating subsequent shipments, and they automatically send me a mix of light dry whites and fruity reds because that's what I like, according to my Wine Profile (and my taste buds).
Personally, I've enjoyed every wine I received, but every bottle comes with a satisfaction guarantee, so if you ever receive a wine that doesn't match your taste preferences, Tasting Room will replace it or issue you a wine credit to purchase another bottle from the extensive – and delicious – collection on the site.
If you're not sure what you like or you do, but you just can't find great wine near you, Tasting Room is an amazing resource.
Update: Follow this link, to get your wine tasting kit for just $6.95 ($33 in savings)!

My Pinterest recipe board is a graveyard of all the delicious things I will never, ever make. Last time I made one was a disaster; I found a miso eggplant dish I'd been salivating over for months, and finally decided to try it on a weekend.
I wrote down all the ingredients and felt ready to go. Of course, when I got to the grocery store, I realized I had forgotten to write down an ingredient. I tried to pull up the recipe on my phone, but there was no service in the grocery store, so I guessed, and I guessed wrong and bought the wrong type of chilies. Typical.
Then, they didn't carry miso paste, which was one of the main ingredients, so I had to go across town to a store that I hoped would have it in stock. All I could think about during the drive was if my frozen items were melting. The store carried it! But only in a GIANT tub. This recipe needed one single tablespoon of the stuff, so I really hoped I would like it.
When I got home, I went to make it. The recipe SAID total time was 23 minutes, but I couldn't get the miso sauce to bubble like it did in the pictures, so it took much longer in the oven. I dried out the eggplant, and the flavors were slightly off from the chilies but I did it!! And it was delicious.
There's nothing better than that feeling of a homemade meal. The sad part is? That was a whole year ago.
Yes, that tub of miso paste is still at the back of my fridge. That dish was so expensive, took forever, and turned my kitchen into a mess, so I really can't justify trying funky new dishes all the time. I'd splurge on takeout once in a while, but there's no exciting cuisine near me.
One day, when adding more recipes to my ever-growing board, I noticed an ad for HelloFresh. I thought they were mostly standard meals - like chicken and veggies or meat and potatoes, but the ad had a beautiful-looking rice dish. I actually clicked on an ad for once, and it brought me to their recipe page; I saw Korean bibimbap, Mexican tacos, Chinese pork dumplings, and more. There were detailed recipe cards for everything, so no chance of me messing up.
Starting off at $3.99 per meal, it would be more affordable than any recipe I could find. They also had pre-measured ingredients, so no more tubs of food I'd never use again!
I knew they had a good reputation for actually fitting the time suggestions, so I wondered if this might be my cooking solution. I at least wouldn't have to set up camp in front of my oven, so I signed up to try it!
They would deliver next week, and to be adventurous, I chose an Indian recipe for my first batch. When it arrived, I started right on my shrimp curry. Immediately, I was disappointed when I saw rice. 30-minute meal, yeah right, rice takes 45 at the minimum!
Turns out, this was Basmati rice which only takes 15-20. My bad!
I loved how many little packages came in my meal - there were perfect amounts of garam masala, turmeric, cayenne pepper, mustard seeds, and curry powder - no measuring and no leftover spices I'd never use again.
The dish cooked in about 30 minutes, and even the packages were easy to rip open in seconds.
When I sat down, I had to take a picture of my beautiful meal; all the colors of the curry, the shrimp, and the jalapeno blended to make a gorgeous food mag-worthy meal.
I dug in and it was so yummy. I'm thrilled I took a gamble on HelloFresh. I got to skip the grocery store, save money by avoiding those large portions of stuff I'd never use, and still get that amazing home-cooked meal feeling and taste! If you are a chicken and veggies person or you want to try new things, HelloFresh is the most affordable and convenient option.
Update: Our friends at HelloFresh are extending a special offer to our readers! Follow this link to get $80 off + free shipping!

This summer, my partner and I visited a record (for us) number of wineries. We bought wine from nearly every vineyard, hoping we'd amass a substantial collection for the colder seasons when we have less time for vineyard-hopping and more time to cook hearty meals.
Of course, the wine was so good that by the time Fall came, our stash was depleted.
Rather than heading back to all those wineries and trying to figure out our favorite bottles, we decided to look online to see if there was a sort of wine marketplace to find local wines.
At first, we kept finding wine clubs, but they're so obsessed with trying to help you discover your palate - my partner used to manage a restaurant, and we've been drinking wine together for decades, so we generally know what we like. Also, we're willing to pay the right price for a magnificent bottle!
When looking up some of our favorite vintages from our travels, we found one on a site called Wine Access. We were sure it was the bottle because they had in-depth tasting notes, along with a blurb about the winemaking process that included a wonderful story about their unique winemaking process - our tour guide had told us about it, but there were some new facts we hadn't known!
Impressed, we looked at their other bottles and found that their team of wine experts, including a Master Sommelier, specializes in curating a selection of local and rare wines from all over the world. We added the 2015 Halpin Reserve Cabernet Sauvignon we loved to our cart. Next, we were asked to enter an email address.
We paused. They had a wine membership, but we didn't know if we were interested in paying a yearly fee. Thankfully, the membership is completely free. Only 1 out of every 18 bottles they taste make it onto the site, and some of the bottles are so rare and coveted, they only have a small inventory -through our membership, we would be notified by email about the new, limited stocks.
Before we purchased our Cab Sav, we found another from a Napa Valley vineyard we'd always wanted to visit. We'd heard of this bottle - only 5 barrels of it were made, and it's supposed to be excellent. Since we knew the first bottle was gold, we had faith in the second, and decided to purchase them both. Everything would be shipped directly to our place in climate-controlled packaging, and they guaranteed it would arrive in perfect condition.
That weekend, we had our neighbors over and prepared beef tenderloin with a blackberry and goat cheese salad - Mmm. It was delicious, and after polishing off the first Cabernet Sauvignon, we opened the second, the 95-point 2014 from Three Twins Vineyard; the corkscrew lifted the cork out to reveal a magnificent burgundy color. I poured, and we drank it down. It was marvelous.
As Fall transitions to Winter, we plan on getting all our bottles from Wine Access. Each bottle comes with meal pairing suggestions, so we can shop by recipe. Not to mention, they have an excellent staff of writers to tell the stories of the wines. I highly suggest reading them to inform or enhance your purchases.
Wine Access is the only marketplace for wine I've ever come across that caters to a higher-end palate.
Special Offer: Wine Access is offering our readers a special discount on select wines this week. Click here to browse the selection.
I've always had cats but one cat really racked up the medical bills: Batman. When Batman was about 4 years old, he started peeing outside of his litter box. It took us a while to figure it out though, because he wasn't peeing on the floor, he was peeing in my 2-year old son's potty next to the toilet.
We mentioned this to the vet at his annual checkup and she said that our cat might have crystals in his urine, the equivalent of kidney stones for a cat. The vet told us that cats will often urinate outside of the litter box if they're sick, because they've come to associate pain with the litter box.
We were lucky to avoid surgery, but had to change his diet and there were numerous trips to the vet to check on his progress. Had we known sooner, we could've saved him from weeks of pain and ended up with a lot less vet bills. Batman is fine now, but our experience still haunts me. Recently a friend told me about a new kitty litter that keeps tabs on your cat's health by changing color, so I had to give it a try.
PrettyLitter is a new type of litter that monitors your cat's well-being and can often detect issues before your cat shows symptoms of physical illness or pain. Unlike clay or clumping litter, PrettyLitter is made of a revolutionary formula that changes colors if your cat is sick. Yellow means normal, red means blood in the urine, blue and green represent alkalinity or acidity, and so on. Not only that, but it absorbs and eliminates moisture, meaning less odor and less litter to use throughout the month. Because of this moisture absorption and evaporation, you don't need to scoop the pee, only the poo.
We got a month's supply to see how our cats would do and if we liked it. When it arrived, I couldn't believe that such a small box could actually fit two bags of kitty litter to last us a month. Turns out, it did. One PrettyLitter bag is only 4 pounds, and was about the size of their cat food bag, only lighter. I didn't have to lug it around the house, and there was no dust cloud, no pellets scattering about on the floor, just crystal-like grains. The odor controlling aspect is real -- I didn't realize how stinky our cats were until we changed litters. On top of that, PrettyLitter's non-clumping crystals are safer for cats, because it's created from naturally occurring minerals and clumping litters can be bad for cats prone to UTIs.
The best part is the delivery service. I hate going to the pet store and buying a 34 lb bag of clay litter and schelping it home. PrettyLitter is a subscription service that includes free delivery. I let them know how many cats I have, and they send me a new bag of litter every month. No more wondering how long I can go before the cats go on strike, because I can't make it to the store.
Being able to tell if there's anything wrong with our cats, has given me peace of mind. It won't stop our cats from having health issues, but it will help us identify issues sooner and prevent anything from getting too serious. For us, PrettyLitter was an obvious choice for our cats' well-being, and the delivery service makes my life so much easier!
UPDATE: The folks at PrettyLitter are offering a special September promotion to our readers! Follow this link and use promo code PRETTY2019 to get 20% off your first order of PrettyLitter today!
I never wear makeup, but my sister is obsessed. She watches makeup tutorials from her favorite beauty vloggers, while I only learned about the difference between lipstick and lip stain last year. So when we were both gifted subscriptions to IPSY by our aunt, I just figured I'd give her mine.
However, when we went to sign up, we got to customize what comes in the bag. I do like doing my nails, so I was able to pick nail polish as a product I wanted often along with some other products I'd never tried before. My sister was thrilled when she saw she could input her favorite brands and choose more niche products for advanced makeup artists.
I never would have bought IPSY for myself, but it's seriously for anyone who wants to try out new beauty products and brands -- makeup newbies or pros.
If you're thinking about signing up for IPSY, here's what you need to know.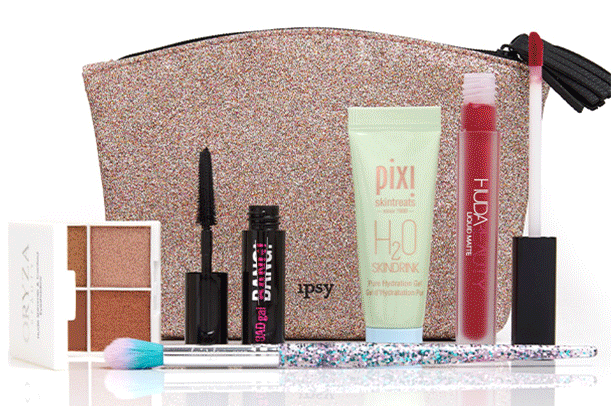 What exactly is IPSY?
IPSY is a personalized monthly beauty membership. For $12 a month, you get 5 deluxe samples to try along with an adorable seasonally themed makeup bag. When we say "samples", these aren't some tiny products that'll dry up after one use. They're good-sized premium samples that should easily last you until your next bag.
What kinds of beauty products?
There's hair, body, skincare, makeup, fragrance, and even popular brushes and applicators (don't worry, they tell you what they're for!) that could come in your bag.
Will I like the stuff?
You take an extensive quiz when you sign up, so you can specify if you don't wear eyeliner, love floral perfume, or only want liquid lipsticks in matte neutral shades (like my sister). When you sign up, you also input your skin tone, eye color, and hair color, along with your hair and skin concerns, so products like foundation should match you!
Are these from legit brands?
Yup - they're from major brands at all price points, so you know they look for the best products. Past brands include benefit, Colourpop, Farmacy, GlamGlow, Glossier, Kiehl's, Nars, NYX, Origins, tarte, Tom Ford, Too Faced, and Urban Decay.
Are they bottom-of-the-barrel leftovers?
Nope - you'll get iconic beauty blogger favorites like Huda beauty liquid lipsticks, Ouai's leave-in conditioner, and Smashbox Cosmetics' PhotoFinish Primer along with new finds.
What if I don't know how to use my new makeup?

No worries - IPSY has makeup tutorials on their site that teach you tips and tricks for wearing each product in the bag.
So...what's the catch?
None! Brands know it can be a commitment to buy a full-size product, so they love working with IPSY to offer products to members who might otherwise be skeptical. You can cancel at any time, and if you do want to buy full-sized versions of your faves, you can get up to 30% cash back with the IPSY shopper.
It's the only personalized beauty subscription that delivers stuff you'll definitely use. Also you can sample the "it" products to find out if they're really worth the hype instead of dropping a ton of money on a gamble at a specialty beauty store.

Update: IPSY just released their newest GlamBag and it is AMAZING. Take the 5 minute beauty quiz to get your personalized makeup mix!
I adore my cat - he's such a joy. I adopted Cookie three years ago, and now my life is so much livelier.
However, full disclosure, I absolutely hate cat litter. I hate buying it. I hate lugging each. Bulky. 25 lb. Bag. I hate scooping it. And I detest stirring up that toxic dust cloud when I'm changing it. I've gone through at least ten kitty litters and . . . None of em work.
Then I read about the many benefits of clay litter - it promises to be easy to scoop. Sounded good to me, so I tried it - what a waste. The dust went everywhere! Cookie scatters it outside the box, down the hall, so it sticks to my socks, even my bare feet! And then I track it through the house. The sweeping, the wiping - what a nightmare. On top of that I read that clay litter may be toxic for some cats! I knew I had to find another option for Cookie.
When asking a fellow cat-owner friend for advice, they suggested PrettyLitter's revolutionary crystal litter. It absorbs moisture on contact and locks in odor. They have both clumping and non-clumping versions. I went with the clumping litter, and this cat couldn't be any happier! Their litter is so easy to clean out. No more dust everywhere! I was surprised how much better the odor control was. Cookie loves it, plus it's so much more attractive than his old brands. There's a reason it's called PrettyLitter!
When you visit PrettyLitter's site, just tell them how many cats you have, and they deliver the litter to your door each month. Simple as that.
Beyond its obvious perks, the cool thing that separates PrettyLitter from other brands is that it's not only easy to clean, it's also designed to help monitor your cat's health - mind blown. If things are normal, Cookie's pee will be yellowish or light green, but if the litter changes colors, something could be wrong. Deep green-blue litter can signify a potential urinary tract infection. Orange may indicate kidney tubular acidosis. And red indicates blood in the urine - a possible bladder inflammation, or bladder stones. Cats' symptoms don't often appear until they're advanced - some of these things can be super scary if not caught early.
A litter that can detect health issues sounds like it would be expensive, right? Wrong. PrettyLitter's cleaner, detects health issues early, and is delivered straight to my door. Not to mention, the total monthly cost is cheaper than what I've paid before! Amazing.
I still don't love dealing with litter, who does?!? But PrettyLitter has made my life - and Cookie's - a whole lot better.
UPDATE: PrettyLitter is offering our readers a special OCTOBER promo! Follow this link and use promo code PRETTY2019 to get 20% off your first order of PrettyLitter today!
Every wine enthusiast always remembers the first time they savored an exquisite glass of wine. There's no better feeling than spending an afternoon rambling about the vineyards and listening to the histories and traditions of the finest bottles you've ever had.
As much as you'd like to go to Napa every weekend and visit the yearly Beaujolais festival in France, it can be hard to find the time.
Wine Access opens the doors to some of the best wineries and regions in the world by offering you an exclusive spot in their coveted society. Instead of providing a generic selection, they give you access to the rarest and most esteemed wines from the most prized vineyards that every cellar needs.
To become a member and get their special offers, all you have to do is sign up for their newsletter that will keep you updated on new arrivals. A team of wine storytellers and sommeliers craft detailed narratives about the wine-making process, from grape to bottle, as well as the notes your palate will experience.
It's more than just a wine retailer, so we compiled the most-asked questions to answer for you. Here's everything you need to know about Wine Access.
How do they pick the wines?
Wines are chosen by an elite organization of experts that includes a master of wine candidates, storytellers, and a master sommelier. Each year, the Napa-based team tastes over 20,000 of the world's most prestigious bottles - only 1 in 18 qualifies to be featured on the site. The vintages are from around the world and from every grape imaginable, so you'll find that Left Bank Bordeaux you adore, or the latest varietal from a region that's new to you.
Is there a minimum amount of wine I need to buy?
No. There's no monthly fee, so no matter how much or how little you imbibe, you won't throw away money on a membership, or extra wine you didn't need. All bottles are sold at a price negotiated to be lower than retailers and range from $15 to the upper echelons of rare wines in the thousands. Regardless of what you choose, it will be unique, delicious, and not something you'd easily come across in a wine shop. Plus, shipping is included if you buy 6 bottles or spend $125.
How will I know if I'll enjoy the wine?
Wine Access provides in-depth tasting descriptions, unlike any other. With clear visuals that measure assets such as body, sweetness, and oak intensity, you'll have a stronger idea of what will please your palate than you'll ever get from the liquor shop. Once you subscribe to their emails, you'll learn even more about wines. If a bottle falls short of your standards, Wine Access will refund you a credit for the amount.
What is the delivery process?
With climate-controlled packaging, Wine Access assures that every delivery arrives in perfect condition.
By keeping up with their emails, you won't miss out on the limited wines that sell out in a matter of hours. If you prefer California Chardonnays or enjoy sampling every fermented grape under the sun, Wine Access will make your wine-selecting process smoother than Syrah.
Special Offer: Wine Access is offering our readers $50 off of $150 on their first purchase. Join Wine Access newsletters and become an exclusive member now!
I never thought I'd be a cat person until I found Bubbles, or Bubs for short, the shivering wet kitten hiding under my car in a mall parking lot. On the way to drop him off at the nearest shelter, he climbed onto my shoulder and that was that.
With tears of joy in my eyes, I decided I'd give him the greatest life possible, but I almost had regrets when I had to start buying cat litter. The bags were so heavy, I was stepping on litter all over the house, and my whole laundry room stunk.
I worried that I was buying the wrong kind, and that's how I found PrettyLitter. With less smell, less mess, and an amazing, unique feature to keep your kitty healthy (keep reading!), it's helped me make the full transition from cat-hater to crazy cat lady. I have cat magnets on my fridge now.
PrettyLitter made being a catmom so much easier. Here's everything you need to know:
Okay, why do you love this cat litter?
It's a low-maintenance cat litter that addressed all my litter gripes - it's lightweight, non-clumping, and fights odor.
One bag lasts for an entire month - you just scoop the poop, and switch it out when the new bag arrives to your doorstep. No more lugging heavy bags into the car or across the house.
How is it so different?
It's made from naturally occurring ingredients that are safe for cats, and it looks like sparkly white sand! Most other brands are made from clay and can have harmful ingredients like bentonite, that help clump the urine, but may also harm your cat's digestive tract.
And, with this litter, there's no dust cloud! No more holding my breath as I dump in new litter.
How does it work?
PrettyLitter's white sandy litter is made of "highly absorbent microgels" that trap the urine and absorb moisture. This means no more clumping, no more litter scattered all over the floor, and no more scooping bricks of pee.
Why is it called PrettyLitter?
Here's the best part - it can change colors! The crystals in the litter react to your cat's urine and will change color if there's a potential health issue detected. Red, green, blue, and orange indicate different issues like UTIs, inflammation, kidney issues, and more. The litter can identify potential problems before visible symptoms or pain occur. As a first-time cat mom, I cannot tell you what a relief it is to have a warning system for my baby's health.
It's also beautiful on its own!
How does the subscription work?
Tell PrettyLitter how many cats you have, and they send you the proper amount every month. Then voilà, litter at your doorstep!
What does it cost?
For one cat, it's $22 for a month's worth, which is less than I was paying before AND this litter lasts much longer. Shipping is always free, and the more cats you have, the larger the discount you get per cat.
This litter helped me finally feel like a real cat owner. When I rescued Bubs, I knew nothing about cat issues, but having a litter that'll confirm any suspicions I have about his health is such a relief.
The litter box has always been an eye-sore in my laundry room, but this white, sandy litter is so pretty in my home. Bubs is also a huge fan of the new litter, but that's because it's in a loving home.
UPDATE: PrettyLitter is offering our readers a special OCTOBER promo! Follow this link and use promo code PRETTY2019 to get 20% off your first order of PrettyLitter today!
This article is made possible by a partnership with Debt.com
You're in debt…... No? Congratulations, you're in the minority! Americans hold over one trillion dollars in debt making it difficult to crawl out from underneath mountains of bills. Overdue student loans, credit card payments, and medical debts keep you buried. It can seem like once you're in debt, that's it, you're in debt forever, but there is help! Debt settlement may be the right option.
Debt settlement is a process that allows you to pay less than the amount you owe to resolve your debt. Debt.com connects you with third-party agencies that will contact creditors on your behalf and negotiate to minimize your debt if it's over $10,000. That usually means paying one lump sum that's considerably smaller than your total debt or paying monthly smaller amounts. Either way, it means in the long run, you pay less.
Before you consider declaring bankruptcy, take a look at debt settlement. Debt settlement is an option that many not negatively affect your financial life to the same degree as a bankruptcy. Bankruptcy remains on your credit reports for at least ten years. This can adversely impact future financing a house or a car, or securing loans for college or life emergencies.
One of the reasons people are wary of debt settlement is that you pause creditor payments while the settlement deal is worked out. If you've never missed a payment before, this could cause a dip in your credit score. However, once negotiations are reached, the amount of debt owed will shrink. Now that your debt is smaller, you can pay it off in a shorter amount of time.
Trying to settle your debt yourself can be a difficult process. Calling creditors who put you on hold and won't listen to your case is frustrating and massively time-consuming. Your time belongs to you, and Debt.com can help you save time and money.
You can call now, or go online to Debt.com, to chat with a representative about your case. It doesn't matter if you've missed payments or if you have been making them on time every month; you deserve to lessen your debt. The fee you pay will be built into your new monthly payment.
Want to see how long it will take you to pay off your current debt? Check it out.
Debt.com's matching service has a strong relationship with credit providers, so if you've had bad luck in the past, their representatives' expertise could be the key to unlocking a debt-free future. Give Debt.com a call at 844-262-2631 to see how they can help you!


I'll admit it, I should do more to save the planet. Although I recycle and refuse to use plastic straws anymore, I'm constantly looking for new ways to be more environmentally conscious.
I always wanted to switch to a sustainable energy alternative but was afraid that it would be expensive or time-consuming to sign up. Like, I want to go green, but I can't afford higher utility bills. Recently, I was talking to a co-worker about the amount of plastic waste our office produces, and she told me that she feels guilt-free since she'd signed up for Arcadia Power. It's a free service that partners with your current utility provider to connect you with sustainable energy options.
She went on to tell me that signing up for an Arcadia Power account is a breeze and can be done entirely online. Best of all, it's lowered her utility bills. I politely nodded, assuming she'd gotten it wrong. But after checking out their site, I was shocked to see that it's not too good to be true! Here are 5 things I was surprised to learn…..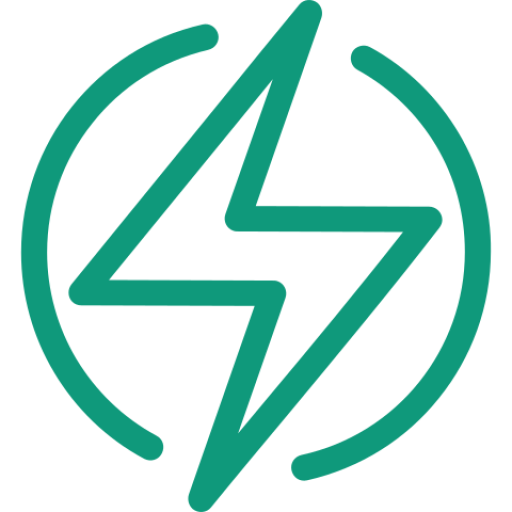 Same provider! Arcadia Power switches out where the power is being sourced, not your energy provider. You have the security of staying with the company you've been with for years.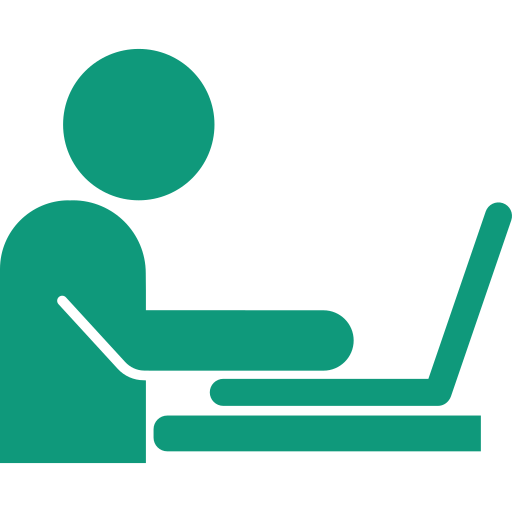 Easy signup process! Sign up online in only a few minutes.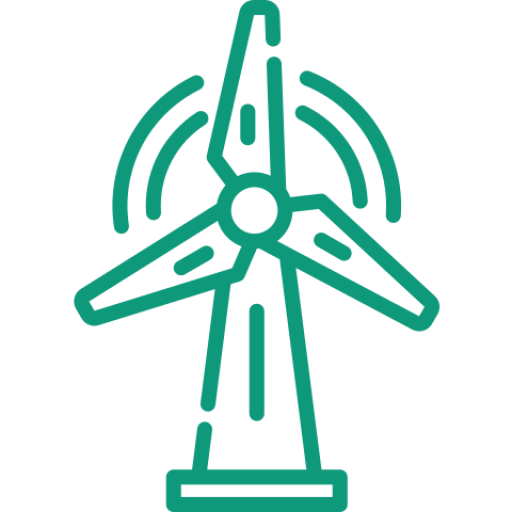 Green energy is cheaper than fossil fuels! Major energy providers have no financial incentive to source renewable energy. So Arcadia Power does the work for them.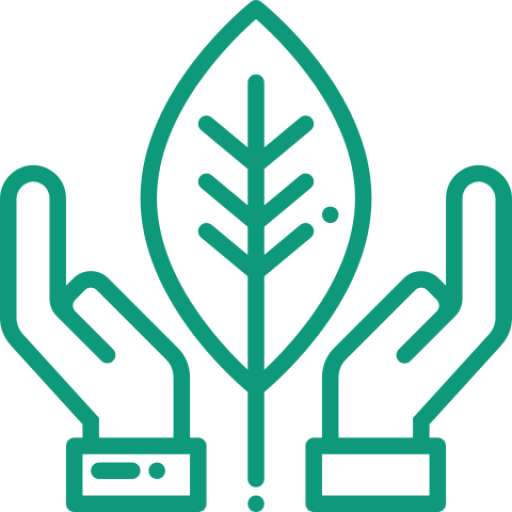 It's free! Arcadia Power charges you nothing to source up to 50% of your energy from renewable alternatives.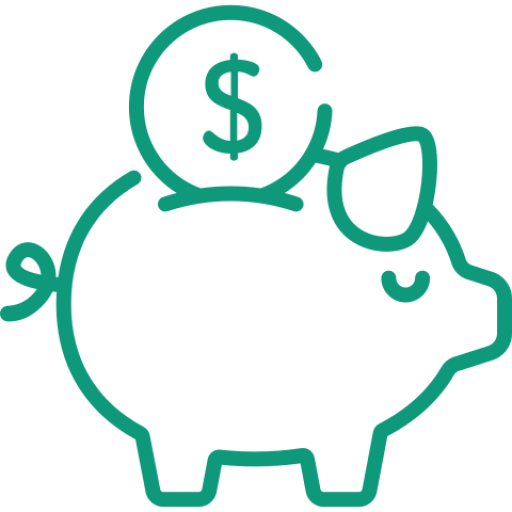 You save money! Because green energy is cheap and plentiful, you'll save money on your utility bills. Everybody wins!
I never imagined that green energy could be so easily attainable, let alone affordable. But Arcadia Power's process is simple. I logged into my online utility account, provided basic information about my location, and they identified green providers in my area. They'll implement changes to your monthly bill only if they find clean energy that costs less. Arcadia Power is a convenient and effective way to make a real difference. Save yourself some money, while saving the world.
Sign up today to save $15 on your utility bills and save the planet at the same time!