Information Collection
For each registered user, we collect the consumer's screen name, e-mail address, IP address, country of residence, street address, and zip code. The information we collect is used to customize the content and/or layout of our page for each individual visitor and used by us to contact users regarding their account. This information is not shared with other organizations for commercial purposes without user consent. Unregistered users may use the portions of the Liberty Project site that do not require registration. The IP addresses of these users are stored.
In addition to personal information—as noted above—we may also collect information that is in no way personally identifiable. This may include your operating system, your internet browser, the domain name of your Internet service provider, and the web sites you visit directly before and after your visit to LibertyProject.com.
Online Ad Serving. Liberty Project and some of our advertisers use third-party advertising service companies to serve advertisements when you visit our sites. Often, these third-party advertising companies employ cookie, pixel tag and other technologies to measure the effectiveness of Web and e-mail advertisement and to create a record of interaction with our site content that they use in conjunction with their advertising which appears on other sites, or for reporting web site traffic, statistics, advertisement data and/or other activities on our sites. We will also engage third party providers to assist with the segmentation of this data. The specific providers we use are subject to change. As of the date of the posting of this policy, some of the current providers include DoubleClick and Google Analytics (for information about how to opt out of tracking methods for these entities and others click here).
How does Liberty Project use my collected information?
In order for Liberty Project to maintain and operate a site that is free of charge and does not require user registration, we display advertisements on our web site. The information you provide us is also used to help our advertisers target the specific audience they're trying to reach. Only LibertyProkect.com, however, will have access to your personally identifiable information, and you will never be contacted by any party other than LibertyProject.com. The only exceptions to the foregoing are that we may disclose personally identifiable information (i) in response to legal process, for example, in response to a court order or subpoena, (ii) in response to a law enforcement agency's request, or where we believe it is necessary to investigate, prevent, or take actions regarding illegal activities, suspected fraud, situations involving potential threats to the physical safety of another person, violations of our terms of use, or as otherwise required by law, or (iii) in the event we are acquired by or merged with another company.
Other Information: Ad Serving and Liberty Project. At times we display ads on our LibertyProject.com. When you visit Liberty Project or view ads that we serve off of our network elsewhere on the Internet, you may see multiple kinds of ads, such as text ads next to search results and graphical ads shown on web pages. Sometimes these ads are based on the content of the page on which they appear. Other times these ads are generated by matching the ad to your interests as inferred from your browsing activities collected online. Either way, Liberty Project tries to show you relevant ads, and to do so, we may use information we know or receive about you like your gender, location or interests.
Cookies
Liberty Project and third-party vendors use cookies to store visitors preferences, record session information, record user-specific information on what pages users access or visit, alert visitors to new areas that we think might be of interest to them when they return to our site, customize web page content based on visitors' browser type or other information that the visitor sends. If you would prefer that we not collect anonymous data that may be used to help determine which advertisements to serve you, opt out by clicking this icon AdChoices
Editorial Policy
The content of Liberty Project's emails is chosen completely at the discretion of the Liberty Project Editorial Team. No one can pay to change the opinions written in a Liberty Project email. Selling our editorial content would destroy the legitimacy, integrity, and fun of Liberty Project emails and would ruin the trust between Liberty Project and its users. On occasion we will send out "sponsored" emails on behalf of our advertisers, artists, or other music related enterprises that have something special to offer the Liberty Project community, these emails will be marked as sponsored.
Accessing and Changing Your Account Information
Registered users can review the personal information they provided to Liberty Project and make any desired changes to the information at any time by logging in to their account and editing the information on the account settings page. They can also close their account by contacting Liberty Project through the contact us page. Users may export their reviews and ratings data at any time using the tools provided by Liberty Project.
Email Opt Out
Registered users who have elected to receive Liberty Project email can choose to opt-out at any time by clicking on the "Unsubscribe" link at the bottom of any email. Users can also opt out from Liberty Project's email from the account section on the user's Liberty Project page. Further questions or comments regarding privacy can be directed to privacy@libertyproject.com
Security
We have put in place appropriate physical, electronic and managerial procedures to safeguard and help prevent unauthorized access, maintain data security and correctly use the information we collect.
Changes to the Privacy Policy
This Privacy Policy can change at any time and changes are effective upon posting. Please check back frequently for updates as it is your sole responsibility to be aware of changes. We do not provide notices of changes in any manner other than by posting the changes at this Site page.
I like to think that I fall into the "tidy/organized" category, but who am I kidding? When it's time to clean, I always find myself prioritizing the most unimportant, mundane tasks in order to get out of it. Enough is enough! Recently, I started using Handy, an app that connects you to home cleaners, and it's made my day to day life so much better! Handy connects you to experienced Cleaning Pros in your area and allows you to specify exactly what kind of cleaning you need, on a schedule that works for you. You get to choose the cleaner you want, can message and pay them right from Handy's app, and each cleaning session usually takes around three hours. That's some serious time to spend on something I actually want to do!
Ok, so I'm not proud of this, but here are five boring tasks that I actually have done to avoid cleaning before I started using Handy…
I'd Rather Stand In Line At The DMV
I once renewed my license a month before I needed to because my roommate was at home spring cleaning our apartment, and I really didn't want to help. Standing in line at everybody's least favorite place on earth looks like heaven to me compared to what feels like the monumental task of tackling my kitchen.
I'd Rather Do Spin Class 2 Days In A Row. Literally
And I hate working out! I once took 2-afternoon spin classes (on a Saturday and Sunday, may I add) in a row to avoid cleaning. Honestly, it was worth the week of leg cramps to get out of scrubbing my bathroom floor. The cleaning I booked through Handy costs less than I expected, plus the Pros are vetted, meaning you can leave the house and do something you actually want to while they work their magic!
I'd Rather File My Taxes Again.
That's right, I'd rather sit through the painstaking task of filling a tax return for the second time than pick up a duster and start cleaning. On the eve of tax day, I actually volunteered to do my best friend's tax return for her because I couldn't face attempting to organize my chaotic bedroom. And she's a freelancer, so that was a total mess! I truly find cleaning more boring than trying to decode a W2 -- and that's saying something.
I'd Rather Listen To Baby Shark On Repeat.
The.worst.thing.I.have.ever.heard. I adore my niece, but wow that is just noise! I volunteer to watch her every weekend so I have an excuse to be unproductive! Listening to that song (that word is a stretch) on repeat is heaven compared to mopping my floors that, no matter how long I spend on it, never seem to be clean. Appointments can be made as soon as the day before, perfect for last minute spruce up when my sister brings the baby over for a last minute baby shark session with her aunty.
I'd Rather Watch Any Adam Sandler Movie. Twice.
Spanglish, Click, let's be honest -- they're all bad. Sorry, not sorry. But when they're all that's on TV...the worst Adam Sandler movie is still infinitely better than cleaning out my fridge or scrubbing my oven. Thankfully, Handy lets you add upgraded services like the deep oven and refrigerator cleanings to tackle those chores that need a little extra elbow grease.
It's a bad sign when you would rather do literally anything else but clean. Luckily, with Handy you can schedule a cleaning on a weekly, bi-weekly or monthly basis, making maintaining it between cleans a lot more manageable. Stop procrastinating, do yourself a favor and let Handy help you clean up your act!
Did you know that 91% of plastic isn't recycled? And the chemicals we use to clean our home and clothes contribute to a lot of that waste. A lot of store-bought green cleaners claim to be good for the environment and free of toxins, but they often come in plastic containers that will end up lying in landfills for years to come. Luckily, cleancult is changing the green cleaning game for good. The line of natural household products includes everything from laundry & dishwasher tablets, all-purpose cleaner, to hand and dish soap. All products are made with only natural ingredients and aim to reduce your plastic waste by up to 90% by delivering refills in recyclable cardboard cartons. Here's why people are raving about the only true green cleaning company.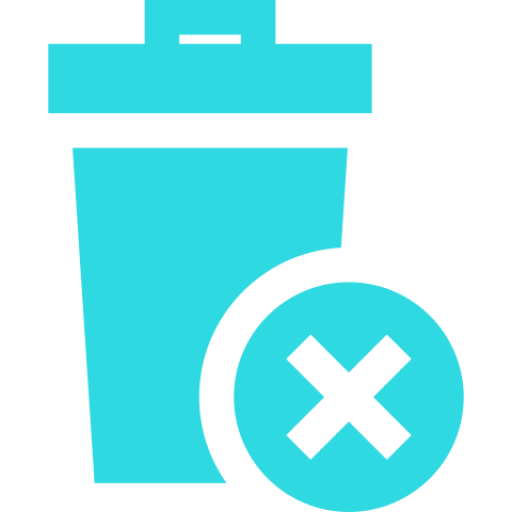 cleancult sends you a starter kit of recyclable filled plastic bottles that you keep. From then, they send you refills in milk carton containers which save up to 90% plastic. These refills are recyclable, meaning zero waste.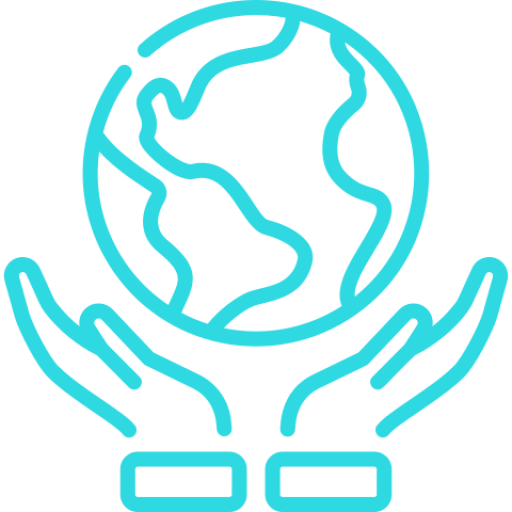 Generic cleaning products contain toxic chemicals that can cause serious health conditions, like cancer. cleancult products are free of parabens and sulfates & blended with essential oils, making them perfect for those with sensitive skin.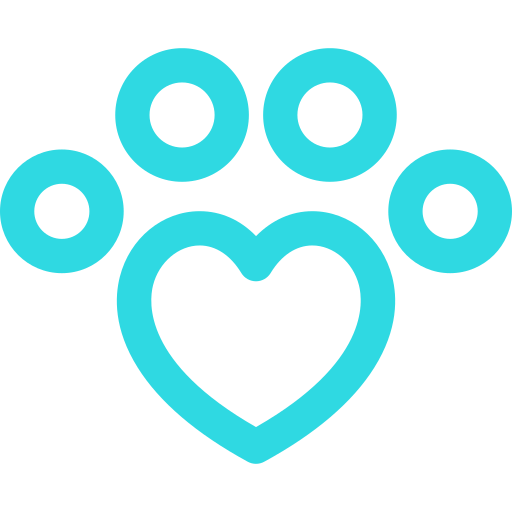 All products are pet friendly and cruelty free.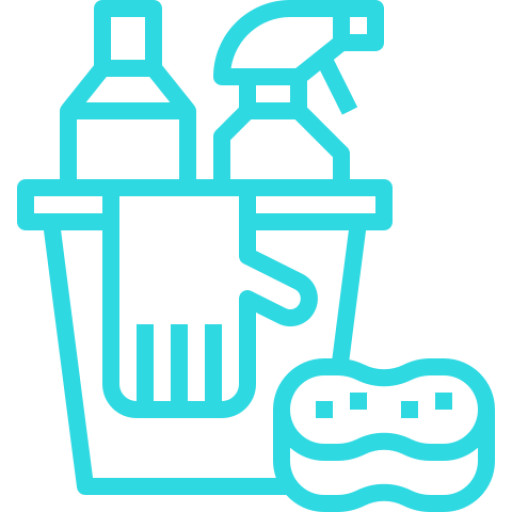 They actually clean! The plant based formulas are tough on dirt but kind to the earth. Neat-freak approved, we promise!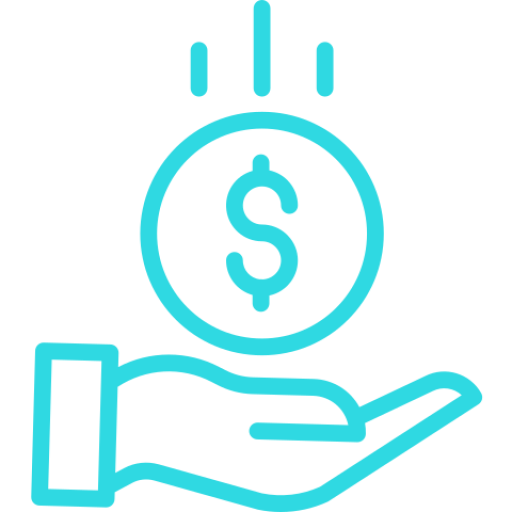 It's affordable! The refills start from just $6.95 and can be delivered as little or often as you like.
cleancult products are gentle on your skin and kind to the earth. Their convenient refill plan can be delivered every one, two or three months, so you never have to worry about running out. Taking care of you, your home and the environment has never been easier!
UPDATE: Our friends at cleancult are offering readers a special discount. Follow this link to get 15% off your first order + free shipping!
When I want to know what I'm putting into my body, I just look at the label. My favorite drink right now is Hint, a naturally flavored water that comes in 16 delicious combinations, plus sparkling and caffeinated options, that keeps me hydrated and healthy while giving my taste buds a treat. Hint's ingredient list is always simple. Take my personal favorite blackberry flavor: purified water, blackberry and other natural ingredients from non-GMO plants. That's it. And when it comes to nutrition labels, Hint has zeros all the way down the list -- no calories, no sodium, no anything! Hint never uses diet sweeteners, preservatives, dyes or GMOs. I assumed that was industry standard, so I was really surprised when I discovered most other flavored water brands don't meet my high health standards.
Here's how it compares to other low calorie flavored water competitors. How does your go-to compare?
Vitamin Water Zero
OK, if you're already on the zero calorie flavored water train, then you probably know about Vitamin Water Zero. If you think all flavored waters are made the same, just take a look at that long list of ingredients on the Vitamin Water Zero bottle. Just because it's zero calories, doesn't mean it's good for you. One of the many synthetic ingredients you can't pronounce is the sugar alcohol erythritol, which is often made from GMO corn and has been linked to weight gain and stomach bacteria issues.1 That's not natural. Plus Hint comes in more sophisticated flavors like blood orange.
Dasani Flavored Water
Dasani also makes a zero calorie flavored water with just four flavor options. Dasani's water contains a lot of the big-name diet sweeteners health conscious people have avoided for a while now, like aspartame. Artificial ingredients like this one can cause your blood sugar levels to spike and increase the feeling of hunger, leading to inevitable weight gain. But the worst of all? Dasani flavored water contains a whopping 70mg of sodium! That's almost twice the sodium in a can of Coke! Sodium makes you bloat, so watch out. Hint on the other hand comes in way more flavor options and has 0mg of sodium (which, duh! It's water).
Hint is a great way to get all the health benefits of water, including accelerated weight loss and improved cognitive function, with a kick of flavor. It is literally like drinking still water, so you can enjoy as many as you want without any of the health risks that other flavored waters are known to cause. They even have a subscription service you can use to make sure you never run out, and cut down on trips to the grocery store! If you're already a flavored water fan, make sure to check out the label of your go-to brand and see if it has any of the same hidden health risks as the competitors above.
Update 6/1/19: The folks at Hint are offering a special promotion to our readers! Follow this link to get 35% off PLUS free shipping!
1The Healthy Home Economist
It's 3 am and I can't sleep! Work presentations, mental grocery lists, whether or not I remembered to sign my daughter's permission slip for the field trip next week, you name it, and I can guarantee that it's running through my head. I've tried every trick in the book; didn't have any coffee past 4 pm and limited my screen time in the hours leading up to bed but nothing seemed to work. My lack of sleep was beginning to affect my day to day life. I was losing concentration at work, started forgetting little things here and there, and my overall mood was just not good. Plus when I'm exhausted, I'm more likely to eat junk food or skip the gym. A few months ago, at my Saturday morning yoga class, I was complaining about how tired I was to a friend when she told me about Calm, an audio app designed to help with sleep and anxiety, that had completely transformed her insomnia.
I downloaded Calm and started the 7-day free trial, I was impressed with how many different features they have to help you with stressful areas of your life. Their sleep section, which my friend described as her "saving grace" offers a huge variety of different audio recordings. Just like a spa, they have everything from soothing rain, starry nights, and waves crashing at the ocean. There's also music playlists curated especially for relaxation, Sleep Stories, a library with over 100 tales being read by some well-known celebrities and experts. I wasn't really sure that any of this would help me sleep, but I decided it wouldn't hurt to try. They add new stories, playlists, and even meditation classes every week, so I was hopeful that I would find something that would work for me. Plus, I loved the idea of having so many features all in one place on my phone, ready to use at the touch of a button.
The following week, after a particularly stressful day at the office followed by an anxious journey home, I was really looking forward to trying Calm that evening. I always loved being read a story by my mom when I was a kid, so I decided to start with the Sleep Stories feature. I selected Blue Gold, which is narrated by Stephen Fry and tells the tale of a calming journey through the lavender fields and quiet villages of Provence. Calm carefully constructs their stories, taking into consideration everything from the pitch of the noise to the pace of the story being told, all based on extensive neuroscientific research about putting you to sleep. The story is 25 minutes long, but I was asleep after just 15! I slept through most of the night and woke up feeling refreshed and well rested. I haven't slept that well in as long as I can remember. The next day was awesome at work, and I was really excited to try a new story that night.
I've been using Calm for a few months now, and I can't remember what I did before it. I eventually signed up for the annual plan, and I have access to everything. You can cancel anytime, but I honestly use this app a few times a week. Their sleep stories help me fall asleep within 20 minutes, and if I wake up at 3 am, I play some rain sounds and I'm back asleep in 10 minutes (not 2 hours). I'm really enjoying exploring all of the other features that the app offers, too. I now meditate a few times a week with the app and find the meditation helps me control my emotions and feel balanced and in control all day. I finally get the amount of sleep that I need to be a functioning human (because, no, sleep is not a luxury), and I can't wait to see what new features and stories they have coming in the next few months.
Update: If you're looking for relaxation on the go, our friends at Calm are offering you a free 7-day trial! Click here and get started today!
If you want to add more home-cooked, healthy and balanced meals to your diet, you may have considered a meal kit. But with so many meal kits out there, how do you decide which is the best for your lifestyle? We sent three different editors to research the meal kit industry, and they all came back with the same answer: A USDA certified organic company, Green Chef is the #1 choice for when you're trying to eat well. Every week, Green Chef sends you everything you need to make delicious dinners at home: pre-prepped ingredients in just the right portion to limit food waste, and recipe cards with step-by-step instructions to make cooking a breeze. They take all the planning out of dinner, and there's more: the ingredients are sustainably sourced with a focus on fresh ingredients and exciting new dishes you can make in 30 minutes or less. No wonder they're America's #1 meal kit for eating well. Here's why Green Chef topped our list.
1. Different plans for specialty diets.
Green Chef has many different plans that are designed to cater to specialty diets, so you know that every single meal is totally safe. They offer boxes for Keto, Plant-Powered (satisfying both Vegan and Vegetarian), Pescetarian, Paleo, Gluten-Free, and Omnivore for people who want a little bit of everything.
2. They're the first ever meal kit with a Keto plan!
If you want help getting the fat-burning benefits of the Ketogenic diet, while eating balanced and flavorful meals, Green Chef is the expert. They were the very first to design an entire plan where every single meal will make staying in ketosis more delicious than ever.
3. Nearly double the weekly choices than Sun Basket.
Sun Basket is the biggest competitor when it comes to health-conscious meal kits, but Green Chef laps them when it comes to providing weekly meal choices so dinner never gets boring!
4. Gluten-Free plans x3 !
Eating gluten-free can be really tough, and most meal kits don't have accommodations for gluten-free eaters. Green Chef has an entire gluten-free plan with tons of options for delicious meals with heaping portions of meat, fish, or veggies! That way you never have to worry, and can trust every meal you receive is certified gluten-free. But better still, Green Chef's paleo and keto meal plans are both also certified gluten-free, giving people with allergies more choice than ever about what healthy lifestyle is best for them!
5. Ratings speak for themselves.
Green Chef is higher rated on TrustPilot (a third-party ratings website with no agenda except to help consumers give honest feedback) than their competitors, including: Sun Basket, Blue Apron, and Home Chef.
So there you have it. If you're looking to make more home-cooked, healthy meals, or want to make sticking to a specialty diet a breeze, Green Chef is the meal kit for you. Starting at $9.99 per meal, it's cheaper than take-out, and you can sharpen your cooking skills by learning how to make stunning healthy meals in 30 minutes or less a night.
Update: The folks at Green Chef are extending a limited time offer to our readers! Follow this link to get $75 off!
As I've gotten a little older, I feel like I've really refined my sense of style, and have started to buy more high-end basic, pieces of clothing that'll stand the test of time. They're the type of pieces that can be machine washed, but I feel like store bought laundry products are all have the same generic scent that makes me smell like a flower that swallowed a dead flower. Plus, the generic brands just don't really take care of my clothes, and now that I'm actually investing some money into what I wear, it's important to me that the clothes last as long as possible. If I buy the same laundry products as my mom, I'm going to smell like my mom. Poof, mind blown. There had to be a detergent out there that didn't look and smell like they were meant for housewives from the 1950's. I did some Googling, and found Frey, a line of products designed to change the way we think about washing our clothes.
When I landed on Frey's site, I felt like I was onto something different. The vibe was sleek and modern, unlike any laundry brand I'd ever seen before, almost like a lifestyle product for cool men that hitchhike across the country to swim in hot springs, but also own a closet full of suits. I scrolled over to products, and honestly was surprised to see more than one. I guess I never really thought past detergent. I learned Fabric Conditioner could reduce the wrinkles in my shirts, who knew? Still, I didn't know if a natural product would actually get my clothes clean, or if I could trust that I'd like the scent. Scent is so personal, how would I know I liked something I bought online?
I decided to read more. I learned that Frey has no parabens or toxins, which is good for the environment and my sensitive skin, plus its concentrated formula means less waste per load. I liked how Frey has total transparency about its contents and created a business model based on sustainability—Frey plants a tree for every order placed. These guys get it.
But going back to my original dilemma, I needed to know about the scent, and didn't know if buying something on the internet I couldn't smell first made sense. There was a lot of hype with the customer reviews. . . "So. F'ing. Good." "Smells like a man with an 815 credit score." "Nomad Wizard Lumberjack." I wasn't even sure what the last one meant, but with such unique and detailed descriptions, I figured people must really like it.
Then I noticed Frey's Laundry Plan. It was like they knew I needed a little help. I answered a few easy questions like what kinds of fabrics I would be washing (work or workout) and if I ever wear clothes a second time in between washes (who doesn't?!). Then they gave me a suggested laundry list. They even have articles with really useful tips like "How To Get Barbeque Stains Out Of A White T-Shirt." The only thing left was to try it. . .
Smelling my clothes after washing with Frey was like doing a cannonball into a creek in an autumnal forest. But also really subtle- I understand the hype. Now when I put on a clean shirt I feel put-together and on top of my game. And it doesn't even costs less than regular detergent; those can cost up to $0.93 per load, Frey's cost is just $0.40 per load! #MathNerdAlert. Plus the smell is amazing . . . Excuse the pun, but what a breath of fresh air.
Four years ago, when I first married my wife Lauren, we adopted a beautiful little striped kitty we call Tiger to make our house feel more like a home. I love Tiger, but we've had a whole host of issues with his litter box. We used to keep it in our basement, but it doesn't have windows, and the smell would end up getting trapped and grossing us out. We must have tried 4 or 5 different litter brands, and while some were better than others, none of them really got rid of the smell. We ended up having to put the litter box in our living room next to the TV because the living room has lots of windows and better circulation. But now we've got a whole new host of problems. My wife is especially sensitive to the litter box smell (and I think she doesn't like the idea of what's going on inside it), so when she sees our catwalk into the box, she'll immediately go into the other room. When she made me pause the newest episode of Game of Thrones so she could hide out in the kitchen while Tiger did his business, I knew something had to change.
I started really doing my research online to see if there was a litter option that would fix our smelly cat problems. One that stood out was PrettyLitter, a subscription cat litter that is super lightweight (only 6lbs for a whole month's supply) and uses a unique formula that is supposed to be clump free and odor free. Everything we've tried in the past has claimed to be odor neutralizing, so I wasn't so sure this was any different. But there were a ton of 5-star reviews, so I figured I'd give it a shot.
When our first bag of PrettyLitter was delivered, the first thing I noticed was that it really was super light. I was used to lugging around 30lb bags, so when I picked up the 6lb litter I noticed the difference right away. I put Tiger's litter box back in the basement and hoped this time would be different. One thing that makes PrettyLitter different is that you only have to scoop the poop, stir the litter, and change it once a month, which I liked because it would cut down on mess and dust. I would come down at night to see if any scooping needed to be done, and after a week I noticed no smell at all. I convinced my wife to come check it out for herself, and even she had to admit that this time the odor elimination actually worked. I was just glad to get our Game of Thrones nights back again.
Since then, we've discovered a few more cool things about PrettyLitter that make it unlike any other litter we'd tried in the past. First of all, the subscription is more convenient than you'd think, and I really liked not having to make last minute trips to the pet store or trying to stock up on 6 months worth of litter at a time. Secondly, the formula has color-changing crystals that help you detect health problems in your cat. It gives us a lot of peace of mind because sometimes Tiger will be sleeping more than usual or her pur will sound pained, but we don't know if something's actually wrong. A few months ago, the crystals changed to a blue color, so we took Tiger to the vet the next day. It turned out she had a slight infection and needed antibiotics!
We love our smelly cat, my wife even dressed as Phoebe from FRIENDS last year for Halloween. But PrettyLitter was the only litter we've ever tried that actually eliminated Tiger's smell. Now, we can keep the litter box out of sight in the basement, and snuggle with Tiger without the smell.
UPDATE 06/01/19: PrettyLitter is offering our readers a special June promo! Follow this link and use promo code PRETTY2019 to get 20% off your first order of PrettyLitter today!