Keith Baldwin
Keith Baldwin is a teacher and a writer. He lives in Queens, NY. Tweet your anger at @kerobaldwin
Dall-E Mini, the AI-powered text-to-image generator has taken over the internet. With its ability to render nearly anything your meme-loving heart desires, anyone can make their dreams come true.
DALL-E 2, a portmanteau of Salvador Dali, the surrealist and Wall-E, the Pixar robot, was created by OpenAI and is not widely available; it creates far cleaner imagery and was recently used to launch Cosmpolitan's first AI-generated cover. The art world has been one of the first industries to truly embrace AI.
The open-sourced miniature version is what's responsible for the memes. Programmer Boris Dayma wants to make AI more accessible; he built the Dall-E Mini program as part of a competition held by Google and an AI community called Hugging Face.
And with great technology, comes great memes. Typing a short phrase into Dall-E Mini will manifest 9 different amalgamations, theoretically shaping into reality the strange images you've conjured. Its popularity leads to too much traffic, often resulting in an error that can be fixed by refreshing the page or trying again later.
If you want to be a part of the creation of AI-powered engines, it all starts with code. CodeAcademy explains that Dall-E Mini is a seq2seq model, "typically used in natural language processing (NLP) for things like translation and conversational modeling." CodeAcademy's Text Generation course will teach you how to utilize seq2seq, but they also offer opportunities to learn 14+ coding languages at your own pace.
You can choose the Machine Learning Specialist career path if you want to become a Data Scientist who develops these types of programs, but you can also choose courses by language, subject (what is cybersecurity?) or even skill - build a website with HTML, CSS, and more.
CodeAcademy offers many classes for free as well as a free trial; it's an invaluable resource for giving people of all experience levels the fundamentals they need to build the world they want to see.
As for Dall-E Mini, while some have opted to create beauty, most have opted for memes. Here are some of the internet's favorites:
There's no looking back now, not once you've seen Pugachu; artificial intelligence is here to stay.
If you're hoping to collect your reward at the "cyber symposium," you just have to shatter a man's faith in God.
Democracy, it turns out, is a fragile thing.
What felt, not long ago, like a deeply flawed but ultimately ironclad arrangement of American politics has recently been undermined. But don't worry, Mike Lindell — the MyPillow guy — intends to save it...
Earlier this month Lindell announced his plans to reveal his evidence of election fraud at a so-called "cyber symposium" in Sioux Falls, South Dakota, which he is set to kick off in just three weeks time, and which he claims "is going to change the world ... it's gonna show everything and that this election was taken." At which point he believes that Donald Trump will be put immediately back in office.
The Threat to Democracy
For anyone living in a reality where Joe Biden and the Democrats stole the presidency, it must seem strange that the savior of democracy is a man whose primary claim to fame is the development of an $80 pillow that was supposed to make it possible to sleep while high on so much crack that your crack dealers are worried for you.

As Jimmy Kimmel put it in April, "Somehow a simple pillow salesman from Minnesota got to the bottom of the deepest conspiracy in the history of American politics. It's so crazy, it's almost hard to believe."
Jimmy Kimmel's Interview with Mike Lindellwww.youtube.com
Still, whatever mental gymnastics are required to make that make sense, it seems that plenty of people have managed to do them, as Lindell reports people approaching him to say, "'You're our hope,' and all these things."

But for those of us who accept that millions of votes were not covertly flipped and manufactured — in a dozen states with wholly distinct election systems — in the most elaborate election fraud to ever go undetected by every expert except the secretive people reaching out to a pillow company CEO...the threat to democracy looks a little different.
From that perspective, the concerted effort — by former President Donald Trump and a legion of his most deranged stooges and acolytes — to spread these conspiracy theories is the real threat. And while we still have a technically functional democracy (albeit flawed to the point of practical oligarchy), the threat posed by these figures is to undermine faith in the legitimacy of that system until it's torn apart by terroristic violence and a groundswell of support for reactionary voter suppression.
Thanks to the loud and pervasive insistence of people like Lindell, around 60% of Republicans believe that the 2020 election was fraudulent. In reality, of course, the only thing substantially out of the ordinary about the whole process was the wide availability of mail-in ballots.
This made it far easier for more eligible citizens to cast their votes — particularly in Black and brown communities, which are often deliberately deprived of adequate polling stations, and which were hit particularly hard by the pandemic. But even that vital measure — taken as the COVID pandemic began the build up toward its horrifying winter surge — is treated as insidious by a group that disproportionately embraces virus denial, vaccine paranoia, and outright rejection of medical expertise. And seemingly nothing can make a crack in their defenses.
Even when Sidney Powell and the other lawyers behind the much-vaunted election fraud "Kraken" in Michigan are being viciously dressed down and considered for professional sanctions over the submission of their "fantastical" affidavit, it doesn't begin to break through. After all, Fox News, ONN, Newsmax, and your weird uncle who spends all day on Facebook aren't covering it, so it must not really be news...
A Way Out?
So when Mike Lindell announced this week a $5 million dollar reward for "cyber guys" or media figures who could prove his election fraud data is "not valid," it seemed like a golden opportunity. It seemed like there might be a way out of this mess.
Finally, a highly public chance to expose what a joke this whole theory is, and to get rich doing it! There are just two problems.
First, Lindell has shifted the burden of proof in the wrong direction. In his wording, the group calling to overturn the results of a presidential election for the first time in American history is assumed to be right, rather than the group calling for the constitutionally mandated election process to be upheld as usual.
He should have to prove that his numbers are valid, not the other way around. Because while it's trivially easy to show that a bunch of made up "true" election results have no basis in reality, and nothing to back them up, it's substantially harder to "prove" that they're nonsense.

For example, if I were to show you a drawing on the back of a Denny's placemat, and claim that it's a blueprint of Joe Biden's secret bunker where every missing child in America is being held prisoner, you probably wouldn't believe me. You might say "that's ridiculous" or "why is it drawn in crayon?" but you would be hard pressed to prove that I hadn't copied it by hand from secret government files that have since been destroyed as part of a massive coverup...
The Fatal Flaw
It will be incredibly surprising if Mike Lindell's "data" turns out to be more substantiated than that. But the second problem with Mike Lindell's offer is even harder to correct: Mike Lindell is the judge, and Mike Lindell is crazy.
Things would never have gotten to this point otherwise. A sane man, knowing as little about data analysis and cyber security as Lindell does, and knowing how easily he's been fooled in the past, would never feel qualified to say that the data he received from his anonymous sources is legit. But Mike Lindell feels qualified.
Why? Because Mike Lindell wants to believe it, and because Mike Lindell is crazy.
While he claims that a group of five supposed experts will evaluate every attempt to refute his "evidence" — again, an extremely difficult task even if those "experts" were unbiased — that $5 million is Mike's. He's not going to give it up until you convince him that he's wrong, and that's never going to happen, because Mike Lindell knows that God is on his side, and Mike Lindell is crazy.
My Pillow Mike Lindell gets prank called on newswww.youtube.com
God has chosen him to sell over-priced pillows and to get the 2020 presidential election overturned. He believes this is all God's plan, and that after his cyber symposium "we will once again be one nation under God and it will be the biggest revival for Jesus in history." The only way you're going to win this $5 million dollars is if you shatter his faith in God and convince a truly unhinged man to notice his own lack of hinges.

As far as Mike Lindell is concerned, the only reason Donald Trump won't be in the White House on August 13th is if the devil and the deep state interfere. Therefore, his $5 million is safe.
Still, the spectacle of whatever happens at Mike Lindell's "cyber symposium" — from August 10-12 — is guaranteed to be entertaining — maybe even more so than the launch of his social media platform, Frank. And if the false promise of a $5 million reward is enough to bring some extra media attention to an event, that will no doubt be equal parts sad and hilarious, and we won't complain.
Whether as a Pokémon, a Force ghost, or a cable news pundit, we can expect to see a lot more of Donald Trump.
In recent weeks reports have surfaced that former-president Trump has been telling people that he could somehow be reinstated to the presidency, possibly as soon as August of this year.
But for as much fanfare as those stories have gotten — given that they're based on absolutely nothing — it's worth noting that they aren't really a new issue. Back in January, Donald Trump was addressing a gathering of his followers at Joint Base Andrews in Maryland for the final speech of his presidency, and dropped some similar hints.
Preparing to leave behind the position he called his "greatest honor and privilege," he told his followers that they are "amazing people," and that he will "always fight" for them. He went on to wish Joe Biden's administration "great luck and great success" to a tepid response, but when he told them "we love you, we will be back... in some form," the cheers were raucous.
It was as though he'd announced the return of the McRib, but marinated in that Rick and Morty sauce and doused in Shamrock Shake. You could almost hear the crowd salivating for another chance to slurp some processed food-style slurry from Trump's infected teet.
'We will be back in some form': Trump vows return in final speechwww.youtube.com
Is it good for them? Hell no. They eat it up anyway. But the question remains, what "form" is Donald Trump likely to take when he returns.
Sadly, like an after-credit scene that teases the sequel to the worst movie ever, that speech whet the appetite's of the MAGA crowd without giving them much to go on. It may be some time before we find out what "form" Donald Trump intends to take.
Until then, the best we can do to prepare ourselves is to look at his options and consider which direction he might choose. With that in mind, these eight scenarios represent the most likely directions for Donald Trump to make a comeback.
Are there more forms you think Donald Trump might take? Let us know on Facebook and Twitter.
The Colonial Pipeline is up and running again, but the madness isn't over...
From May 7th through the evening of May 12th, America's largest supply network for gasoline, diesel, heating oil, and jet fuel was shut down.
As of Thursday morning it is back online, though it will take a while for the typical rate of delivery to resume.
Under normal circumstances, the Colonial gas pipeline network is responsible for moving more than 100 million gallons of fuel every day, transporting it from refineries in Texas all the way up to New York, with offshoots all along the eastern seaboard. That's around 45% of the fuel supply for the east coast.
But last week that network was shut down thanks to a ransomware attack from a group known as DarkSide. And, as a result, gas prices have been spiking, with the national average topping $3 a gallon for the first time in years.
Colonial Pipeline restarts operations, gas prices spike | WNTwww.youtube.com
Predictably, a sense of panic has gripped the populace, particularly in some Southern states, where long lines have been forming for the pumps. More than a thousand gas stations were fully tapped, and many others started placing limits on how much their customers could buy.

If the hackers' purpose was to cause as much chaos as possible, this would all be a rousing success. But was that really their motivation, or are they after something else entirely?
Who Is DarkSide?
The more you look into them, the less they sound like a criminal gang. Rather, the data thieves at DarkSide give off the vibes of a tech startup, with promotional materials that talk about clients, affiliates, tech support, financial evaluations, and their sterling (criminal) reputation.
The organization is based somewhere in Eastern Europe, with roots in a Russian-language hacker forum, but early rumors that they have ties to Vladimir Putin and the Kremlin seem to be baseless. They claim to be independent of political ties, and that certainly matches their tactics.
According to their public statements, they always assess their target companies carefully — making sure they'll be able to afford a steep ransom payment — before striking. They also claim to have a principled stance against targeting companies in the fields of medicine, funeral services, or education, as well as non-profits and government entities.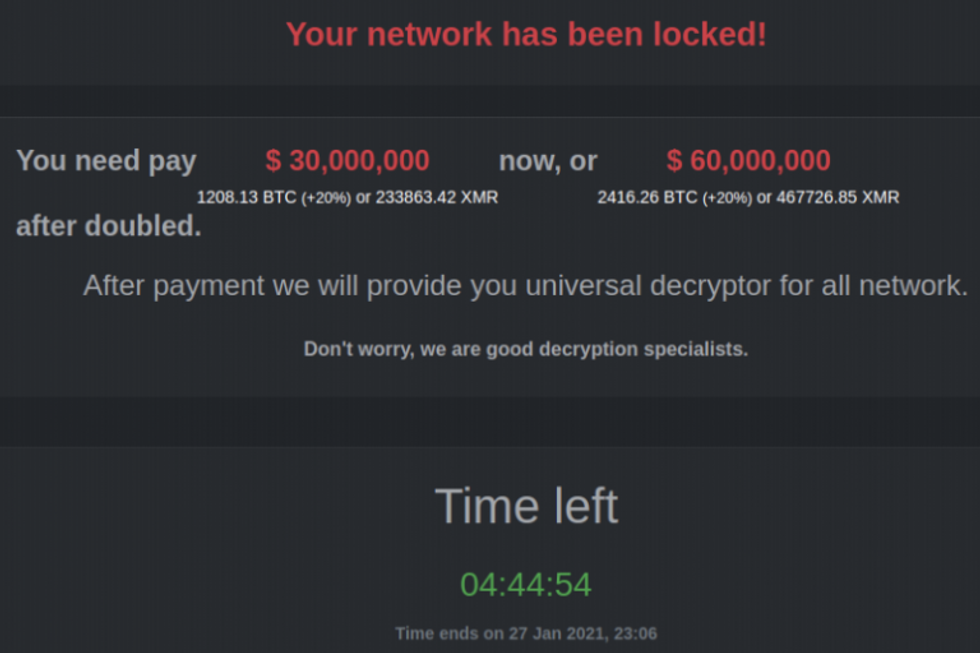 https://krebsonsecurity.com/2021/05/a-closer-look-at-the-darkside-ransomware-gang/
Whether this ethics code is truly based on a sense of morality, or if it's just a matter of avoiding the added scrutiny and bad press that would come with attacking a hospital is unclear, but it all comes across as very professional and corporate. They even "guarantee" the reliability of their service.

Since launching in August of 2020, they have advertised their services to other hackers and have grown quickly thanks to the systematized efficiency they provide. The only real difference between DarkSide and any rapidly emerging "disruptor" in the tech world is the specific service they provide.
Namely, once an "affiliate" (hacker) gains access to a company's data, DarkSide steals it, locks the company out with high-level encryption, and holds that information hostage until the company pays out. If their target is unwilling to pay a steep ransom, DarkSide starts leaking their data to a dedicated website, with notifications sent to the media, business partners, and customers.
It's a very businesslike approach that reflects a very businesslike set of priorities. As DarkSide themselves recently put it, "Our goal is to make money and not creating [sic] problems for society." They even promise to provide their target companies with information about how they were compromised, so they can patch holes in their security.
But if they're only after money, why did they target such an essential piece of America's energy infrastructure? If they don't want to create problems for society, uh...why did they?
Unforeseen Consequences
The short answer is that it was a mistake. For all the care they claim to put into their work, they overlooked certain details this time around and have caused bigger problems and invited more negative attention than they ever intended.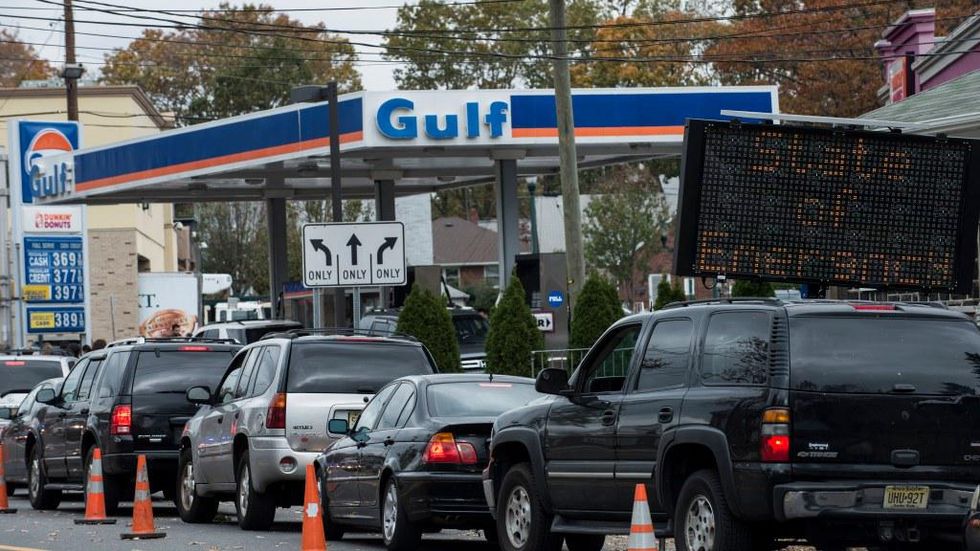 As any good corporation would in these circumstances, they have promised to do better in the future. They insist that, going forward, they will "introduce moderation, and check each company that our partners want to encrypt to avoid social consequences."

The longer answer is that America's energy infrastructure is particularly vulnerable. If DarkSide was only looking at Colonial Pipeline Company's financial bona fides, they may have missed how crucial that pipeline has become and how hacking one company's data — without even interfering with the pipeline directly — could cause so much chaos.
That wasn't always the case. Once upon a time the northeast did a lot of its own refining of oil shipped in from overseas, but the decades-long push to make America "energy-independent" has shifted consumption to local supplies of oil, and more than half of the northeast's refining capacity has been shut down.
As a result, we've been facing gas shortages just like those in the 1970s under Jimmy Carter...if you don't care to look past the surface. Even The New York Times has been throwing around "crisis in confidence" callbacks; but in truth, the similarities are practically non-existent.

Unlike the 1970s, when OPEC was deliberately strangling the oil supply, there really is no shortage of oil or even of gasoline. Oil is still being slurped up and refined into gasoline. Even the mechanics of the pipeline hadn't been affected directly by DarkSide's attack.
The only problem interfering with the pipeline — until it was resolved on Wednesday night — was that Colonial Pipeline Company's billing system had been knocked out. They couldn't get paid, so they stopped delivering to their customers.
It could still be delivered by truck, and the Biden administration even declared a state of emergency in order to relax regulations around that method of transport. And even if tanker trucks hadn't been an option — admittedly, there weren't enough drivers to meet demand — this was always understood to be a temporary situation.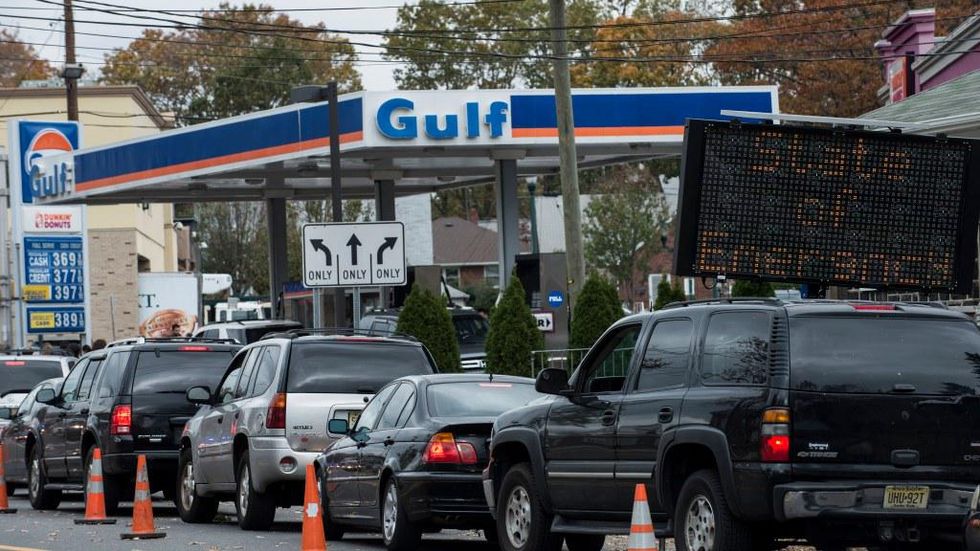 Because of the professionalism of the criminals involved, there was never a question of getting the pipeline — or the company's accounting system — up and running. It was just a question of whether it would take a few days or something in excess of a week.

It turned out that it took about five days to get the system back online, and it's expected to take several more to get it back up to 100%. In other words, a full tank of gas would probably have lasted most people through this "gas crisis" without sending gas prices skyrocketing. So what happened?
The Viral Gas Hoarders
People freaked out. Like the toilet paper debacle of 2020, what should have been a minor issue of supply chains adjusting to a new normal became a serious problem thanks to the selfish overreactions of the worst among us.
As soon as the news hit that there could be some minor shortages and a temporary price increase, the panic started. Images and videos of people filling car trunks and truck beds with plastic gas cans were outdone by the people filling plastic buckets, storage bins, and massive tote tanks.

Never mind the fact that many plastics will warp or dissolve in the presence of gasoline. These people weren't going to let a temporary shortage pass them by without panic-buying.
While perhaps the most iconic example — a video of a woman filling plastic bags with gasoline — turned out to actually be from 2019, the panic was real. And it was viral in more ways than one.
Let's say one person decides to fill an extra 20 gallons of standard gasoline containers at the pump. They take about twice as long as they usually would, and a small line of cars starts to form. Someone driving by sees that line and decides that this gas crisis thing must be real, and figures — even though they have more than half a tank — they should fill up now, before things get worse.

Next thing you know, that line of cars is spilling into the street, the gas station is starting to run low, and people are calling and texting friends and loved ones, sharing images of the gridlock on social media, encouraging others to take this "gas shortage" seriously and fill up any vehicles and containers they have. And so the virus of gas panic spreads…
A Long-Term Solution?

But now that there's light at the end of the tunnel for this temporary panic, how do we ensure that this kind of thing doesn't happen again? After all, if DarkSide had approached this with more malicious intent, it could likely have been much worse.
So how do we secure our critical energy infrastructure to prevent this kind of issue in the future? If we take it for granted that we probably can't change human nature enough to stop people from panicking and hoarding at the first sign of an issue, there are still a number of options.
For a start, we could mandate comprehensive cybersecurity for companies that provide critical services, preventing this kind of ransomware attack from happening in the first place. Or we could even nationalize pipelines so a profit motive and disrupted billing don't get in the way of delivering what people need.
But there will always be vulnerabilities in a system that relies on centralized infrastructure like pipelines. The most important solution is to wean ourselves off of fossil fuels altogether. If electric vehicles charged by decentralized power sources — e.g. home solar panels — were the norm in the U.S., a gas shortage would be nearly meaningless, and there would be no central energy hub vulnerable to attack.
Renewables should be at the center of any push for energy security. Even the issues with the Texas power grid during February's freezing weather — though falsely attributed to wind power by many on the Right — were mostly due to issues with fossil fuels and private greed. Widespread adoption of small-scale solar power could actually have buffered the grid against the worst outcomes.

This would also be a great way to avoid the environmental and societal damage of pipeline leaks and spills, like the 2020 instance of more than a million gallons of gasoline spilling out of the Colonial Pipeline in a North Carolina town. While that's perhaps the worst pipeline incident in America's history, there's no shortage of competition, with significant damage to natural habitats and crucial water supplies.
And, as long as we're on the topic of pollution, it's worth pointing out that, if we don't make a dramatic shift off of fossil fuels, climate change is going to get so much worse. They are the single greatest source pumping greenhouse gases into the atmosphere, adding energy to complex weather systems, and making freak incidents like February's polar vortex far more common and devastating.
So if you hate gas crises almost as much as you hate the gradual collapse of civilization as a shifting climate brings on natural disasters, disrupting food production and displacing communities around the world, then the obvious way forward is to treat fossil fuels as the evil that they are and to shift away from them as quickly as we possibly can.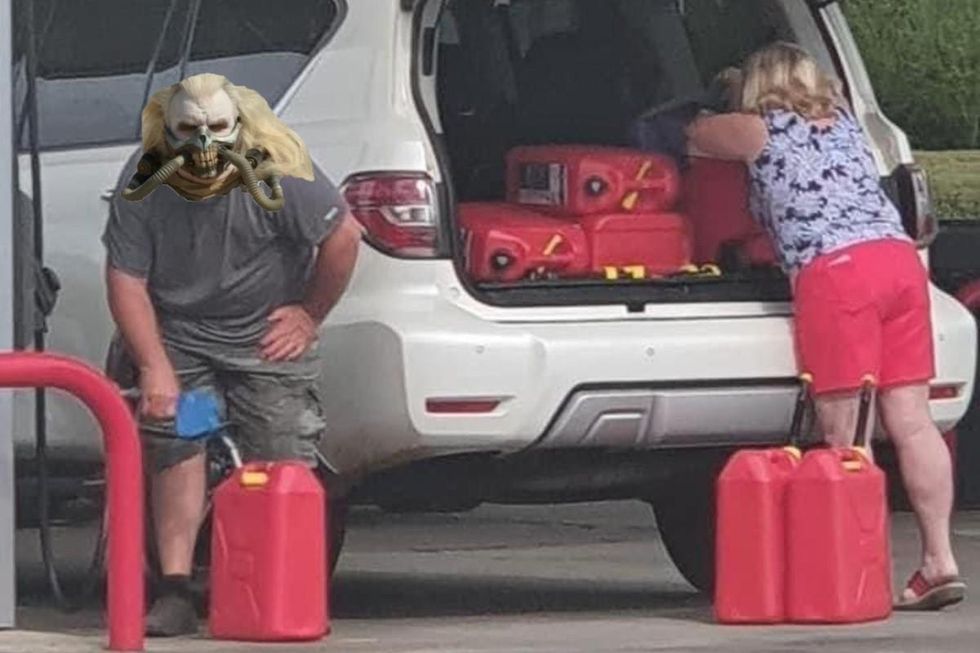 Or we can embrace our Mad Max future, let the hoarding virus take us, and start lining up to fill our buckets with guzzoline...

A single, minor attack on a police officer can not be held up as evidence of societal collapse.
I have a lot of thoughts about the police — and the NYPD in particular — many of which seem contradictory at first blush.
I think NYPD's rookie officers should be getting significantly better pay. I also think the department should be broadly defunded in favor of better forms of community intervention.
There's a police precinct near my home where groups of officers are often loitering out front, and I always feel anxious and uncomfortable as I pass by. Even as a white guy minding my own business, the presence of people authorized to commit violence for the state is intimidating. But, at the same time, I've had occasion to be grateful that they're so nearby and have had pleasant interactions with officers who seemed like they were doing their best to be helpful.
I'm glad that the NYPD doesn't use their guns as often as many other American police forces — with consistently far fewer "officer-involved shootings" than in Los Angeles, a city half New York's size (though that's faint praise considering the history of the LAPD).
But I also know that's far from an antidote to police violence, and the biggest difference between the killing of George Floyd and that of Eric Garner is that — unlike Derek Chauvin — fired NYPD officer Daniel Pantaleo was never put on trial.
Eric Garner's Daughter Exits Court Yelling 'Fire Pantaleo!' After DOJ Decides No Charges for Copwww.youtube.com
I also tend to think that a popular narrative that "All Cops Are Bastards" is generally unhelpful. But I'm certain that it's not nearly as harmful as the institutional pressure never to hold the "bad apples" accountable — a practice that is more or less guaranteed to "spoil the bunch."
Like around 20 million or so of my fellow citizens, I marched with Black Lives Matter as part of the largest protest movement in American history, following the murder of George Floyd. But the fact that I — unlike my Black and brown neighbors — have never been the target of stop-and-frisk or other forms of racial profiling at the hands of the NYPD, has kept these issues at a distance.
Apart from a vague anxiety walking past them, I've never had a reason to wish ill on any individual cops I've encountered. So when I saw a recent video of a police officer being attacked in my neighborhood, I was — as usual — conflicted.
The video, posted to Twitter by The Detectives' Endowment Association of the City of New York — a police union, shows a detective taking notes on a recent burglary when a man walks up behind him with what appears to be a one of those fiberglass poles used to mark the edges of a driveway, and he strikes him over the head with it before jogging off.
It first came to my attention when much of Twitter started mocking it, and the temptation to join in was strong. But the fact that I know that block in Flushing — that my wife and I have been meaning to try the restaurant in the background, that the cop is likely based in the precinct down the street — gave me pause, and I found myself digging deeper.
The main criticism was that the incident looked staged, and it's hard to argue that it doesn't. For a start, there's the question of why anyone was filming such a dull scene before anything happened. And the assailant — identified by the NYPD as 25-year-old Akeele Morgan — was so seemingly casual in the way he walked up to the detective and swung the pole.
There was hardly any force in the attack, after which Morgan backed away several steps before taking off at a light run, with other police in pursuit. Meanwhile, the detective Morgan struck had buckled over, clutching his head.
On first viewing, it doesn't even look like the pole hits the detective's head — it looks more like it comes in contact with his shoulder. But that turns out to be a trick of the camera angle, as closer inspection reveals the detective's glasses being knocked loose as the pole makes contact.
Still, there's something so surreal about the whole scene. It doesn't look like a genuine attack. It certainly doesn't look anything like the supposed phenomenon the union seemed to think it exemplified: "emboldened criminals, who have quickly realized there are no consequences for law breakers in our city."

Add to that the fact that the Detectives' Endowment Association has a proven record of hyperbole, and it all gets even harder to believe. Last year the union was called out for spreading misinformation about an alleged malicious poisoning involving some Shake Shack Milkshakes that tasted funny — it turned out to be a harmless amount of cleaning fluid that an employee had failed to wipe off the milkshake machine.
This fits the mold of the Kansas police officer who wrote "****ing pig" on his own coffee cup, the myth that pallets of bricks were being provided to protesters, and the "McMuffin Cop" who interpreted a delayed order as evidence of a plot against her.
The current climate of criticism and scrutiny being applied to the police has been met with disproportionate paranoia and efforts to frame innoccuous events as anti-cop violence.
Unfortunately, skepticism of these events can go too far, as well. Earlier this month, footage of a traffic stop was shared by the NYPD's official Twitter account. The driver threw a cup of liquid on the officer before fleeing, and the post referred to the liquid as "a chemical," adding that the driver later threw a Molotov cocktail at officers.
Users were quick to express their skepticism, insisting that the "chemical" was just a cup of water. But according to reports, the driver has since admitted to throwing bleach in the officer's face and of driving around with Molotov cocktails — one of which he attempted to use — with the intention of targeting police.
So, while we have good reason to question accounts of events offered by the police — and by the NYPD in particular, with its history of "testilying" — that can clearly go too far. Their tendency to exaggerate the dangers of the job doesn't mean that it's not genuinely dangerous.
There really are people who will violently attack a cop just for being a cop, and rhetoric claiming that they're "all bastards" may serve to inflame this violence. But what the Detectives' Endowment Association tweeted was far worse.
Seeing an isolated incidence of fairly mild violence — the detective was reportedly taken to a nearby hospital for "minor injuries," presumably meaning a small welt — and instantly framing it as an indication of societal collapse is a diseased sort of thinking.
It's also a train of thought that's familiar enough among political pundits who build their careers on "us vs. them" narratives. But when that same approach infects a public institution — the group nominally tasked to "protect and serve" the people who are increasingly on the other side of that dichotomy — that institution makes the strongest case for its abolition.
Because as horrifying as it is every time an unarmed civilian is killed by police seemingly on a whim, these incidents are still relatively rare. Most cops are obviously not murderers.
What's more pervasive is the sense of impunity — the fact that it's so hard to get justice when a police officer commits a crime — and the way every effort toward accountability is met with anger and resistance.
All police should unambiguously celebrate when punishment is doled out to the likes of Derek Chauvin. To use their logic, he was one of those "bad apples" that painted them all in a negative light.
So shouldn't they celebrate the fact that he's facing consequences? While some did, of course, far too many of his fellow cops took issue with his conviction.
In the aftermath of Chauvin's conviction on April 20th, Ed Mullins of the Sergeants Benevolent Association — another NYPD union — released a statement claiming that "it is hard to imagine a tougher time to be a member of the law enforcement profession," adding that "our elected officials are complicit in perpetuating the myth that we are the enemy."
This is the response when a cop is treated fairly in the justice system, instead of being allowed to walk the streets like Daniel Pantaleo. But somehow it's criminals like Akeele Morgan — who was arrested shortly after the video was taken and is being charged with assault, resisting arrest, criminal possession of a weapon, and disorderly conduct — whom police unions say we should think of as one of the city's "emboldened criminals."
Crowd reacts as Derek Chauvin found guilty over death of George Floyd – BBC Newswww.youtube.com
Many police unions would like us to think it's these civilians, lashing out ineffectually at representatives of power, that we should really be worried about. These are the people who supposedly face "no consequences."
But imagine making that kind of argument to Eric Garner's family. Imagine how they feel knowing that his killer is free because he wore a badge.
It seems unlikely that this latest video — as suspicious as it looks on its face — was staged for the sake of police union propaganda. Nonetheless, the union's message in that tweet was clear: "If citizens don't live in fear that we can kill them with impunity, we can't do our job."
If that's true of the cops in my neighborhood, whom I've otherwise felt okay about, then I will have no choice but to accept another premise I've been hesitant to embrace: That all cops are bastards, and that we must abolish the institution.
Maybe Flushing would be better off relying on concerned citizens, like the patrol groups that have formed to combat anti-Asian hate in recent months. Maybe the next time I'm tempted to call the police, I should turn to my neighbors instead.
I still think there's a better way — that there's a version of policing that can work and that's important to work toward. But the louder voices like the Detectives' Endowment Association get, the less hope I have that we can get there.
Can one small YouTube channel heal the world? Probably not, but at least Climate Town is trying.
Rollie Williams is a lot of things: "dracula apologist," "guy who couldn't find a men's jumpsuit that fit him," "surprisingly big on billiards YouTube," and "happy just to be nominated."
But what he is, most of all, is a graduate student at Columbia University, studying Climate Science. And he's recently started putting his studies to good use, sharing his knowledge of the causes, consequences, and solutions to environmental degradation in an entertaining and informative series of videos on his YouTube channel, Climate Town.
Though he hasn't been working on Climate Town for long — the first of video went up in August of 2020 — his infrequent, high-effort videos, filmed around New York City on a shoestring budget supported by Patreon donations, have already started attracting some big views. Since Williams averages about one video a month, you can watch the entire repertoire in a little over an hour, but you'll come away from that hour with some insights that are likely to stick with you.
2 Minutes Of Fact-Checkable Climate Change Facts For Skeptics | Climate Townwww.youtube.com
Because while jokes about Al Gore ("America's lamest cool guy") and shots of Williams in his underwear — fishing a laptop out of a pond — make Climate Town a lot more palatable and funny, the series is built on a foundation of solid research into the sordid history of environmental research and policy. And if you think you already know the dirty details of climate change, prepare discover entire new layers of filth.

Williams, with the help of "a ragtag team of climate communicators, creatives and comedians," goes deep into the receipts in these videos. He reveals how car companies, politicians, pundits, and oil companies have shaped America to serve their interests — with no regard for the irreversible damage they were doing to the Earth.
And that doesn't just include stuff like lobbying against climate legislation and spreading lies about how wind energy and the Green New Deal somehow caused the catastrophic power outages in Texas. Climate Town also picks apart some of the favorite band-aids a lot of us like to place our hopes in when staring into the gaping wound of humanity's impact on the planet.
Carbon Offsets! Can't we just buy our way out of climate change?www.youtube.com
It turns out that around 85% of carbon offsets don't do anything at all, the majority of your "carbon footprint" has nothing to do with what your individual activity, and most plastic recycling is (mostly) a lie. As nice as all of these concepts are, the reality is that they were all thought up as marketing gimmicks to shift the blame off of major corporations who might otherwise have been held responsible for the destruction of the earth.
It turns out that people don't love it when massively profitable companies ravage the planet, but what are they supposed to do? Be less profitable?
No, it's historically been much cheaper to convince people that individual action like recycling can solve the problem (even though that little recycling symbol doesn't belong on most plastics), or that the corporations involved are already doing enough to fix it (they're not).
So it's all hopeless, right? GM set out to create an America that was built around gas-powered cars, and they succeeded. And Exxon worked to infiltrate the first Bush administration, then undermined our shot at global climate cooperation.
The Time America Almost Stopped Climate Change | Climate Townwww.youtube.com
They won; humanity lost; planet over, right? Well, as unpleasant as it is to hear about how close we've come in the past to avoiding our current problems, it's probably not quite that bad yet, and Climate Town videos always end with a note of optimism — with suggestions for how viewers can push for the kind of radical climate policy we're going to need if we want to save the world.

It remains to be seen if humanity has what it takes to clean up after ourselves, but looking at how we got here and how we can move forward is a necessary part of the massive, all-important struggle ahead of us. In a sane world, this kind of accounting would occupy most of our news and political media, as we prepare to face the defining crisis of our era.
But while the world might not be sane just yet, Climate Town is, and it makes the whole mess a little bit easier to digest.
Would she be good at the job? Maybe. But the campaign would be a political nightmare...
This week author Tom Bower — who reportedly signed a six-figure book deal to write an unauthorized biography of Meghan Markle — spoke to British tabloid Closer about the Duchess' prospects in American politics.
While her husband Prince Harry would have to get his American citizenship to pursue political office — and could never be eligible for the presidency — as a natural-born American citizen, there would technically be nothing stopping Markle from running for any office, up to and including commander-in-chief. And Bower suspects that's exactly "where she sees herself going."
If she wanted to be president, she would, of course, have to renounce her title as Duchess of Sussex — because the emoluments clause of the US Constitution actually counts if you're a woman, a person of color, a Democrat, or all three in Markle's case. But considering the fact that she and Harry have already stepped back from their royal roles to live as private citizens in America, that doesn't seem like too big a hurdle.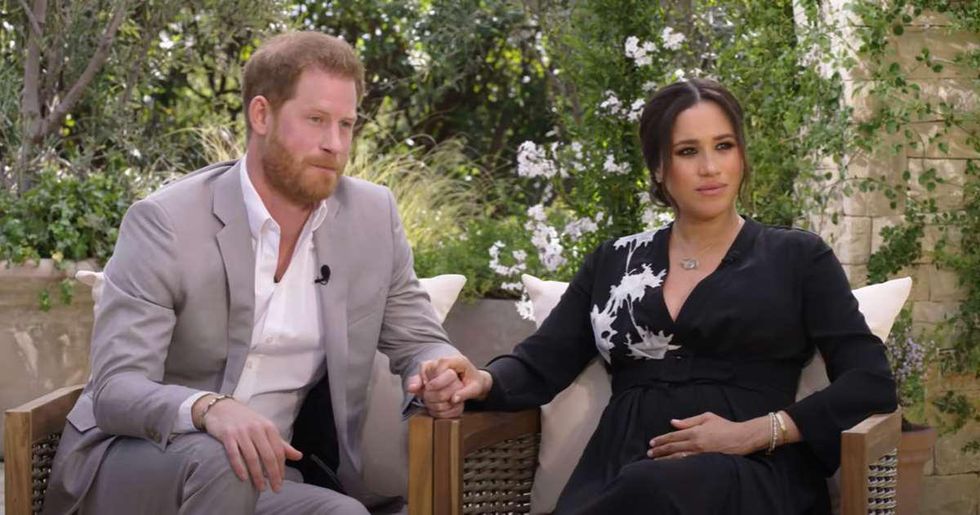 But does Bower even know what he's talking about? In the interview, he claimed that that "the prospect of Meghan running for president is possible and I'd even say likely," but according to The Sun, he has a full year of research ahead of him, which he will spend "speaking to the star and husband Prince Harry's friends, foes and associates."

In short, he might not even have a good sense of Markle yet. And to the extent that he does, he might not be a particularly reliable source.
A Harsh Biographer
Bower is known for his scathing, sometimes questionable portraits of figures from billionaire Richard Branson to former Labor Party leader Jeremy Corbyn and Ghislaine Maxwell's disgraced father Robert Maxwell. If this is another "hatchet job," Bower may simply be painting Markle in what he considers to be the harshest light possible.
While he suggests that she would have "a good chance of getting into the White House," and could "have tea with the Queen one day as President of the United States," he also seems eager to emphasize an unflattering view of Markle as overly-ambitious and hyper-sensitive.
His assertions that she "masterminded" the so-called Megxit she and Harry made from royal life, and that she would "need to learn to take the heat" of public scrutiny as a politician, reflect a perspective that predominates in much of the British media. And his seeming acceptance of reports that Markle bullied staff — claiming that "she doesn't seem to be able to hold onto her team" despite Markle's insistence that said reports are a "calculated smear campaign" — suggest a willingness to side with her detractors.
Has Meghan Split the Royal Family? | Good Morning Britainwww.youtube.com
While Markle is generally viewed in a favorable light in the US, that's not the case in Harry's home country, where the royal family is largely still beloved and Markle's damning Oprah interview was seen as out of bounds. The idea that she is eager for the opportunity to run for president plays neatly into a narrative that is already painting her as a selfish opportunist.
Still, according to a friend speaking to Vanity Fair, Markle might "seriously consider" running. So, just in case there's any truth to Bower's perspective, it's worth noting why a Meghan Markle presidential would be a terrible idea...

A Messy Campaign
At first blush she seems like a great option. A young, attractive, poised, and charismatic Black woman, with plenty of experience in the public eye, and close ties to the leadership of one of our nation's closest global allies, she certainly has what it takes to navigate a political campaign... But that campaign would be so awful.
For a start, Markle's "close ties" to Enlgand would not exactly make for smooth diplomacy. Many Britons see her as something akin to a usurper. Elevating her to the highest office in American politics — only after she discards her UK title — would be more likely to sour relations between the two countries than to improve them.
The British narrative would also be guaranteed to make its way over into the American press, with Conservative outlets all too willing to paint an ambitious Black woman as undeserving of her position. While this tactic is guaranteed to be deployed against basically any woman of color running for high office (see: Kamala Harris), the established narrative in the British press would give them a head start, and they would be brutal.
The fact that Markle's estranged and (possibly) envious white father and step-sister would love to play into that story and criticize Markle for doing more with her life than they think she deserved would make things all the worse.
A Royal Celebrity President?
Markle is no doubt aware of all this, and if she feels up to putting herself through such a grueling process — after being driven nearly to suicide by the British press — all for the opportunity to serve her country, good for her. But do we, as a country, really want to deal with that mess for the sake of putting another celebrity in the White House?
Maybe if the former Suits star starts out with a couple terms in Congress, she'll have a strong enough foothold in American politics to be more than just another famous person using their profile to run for high office. Maybe we'd all find out that she's actually great at navigating policy and politics. But until she's proven that, the whole "outsider president" thing is a bit played out.
While a role in the British monarchy is largely ceremonial, the Presidency requires real governance. And we've seen how poorly an amateur can manage that responsibility.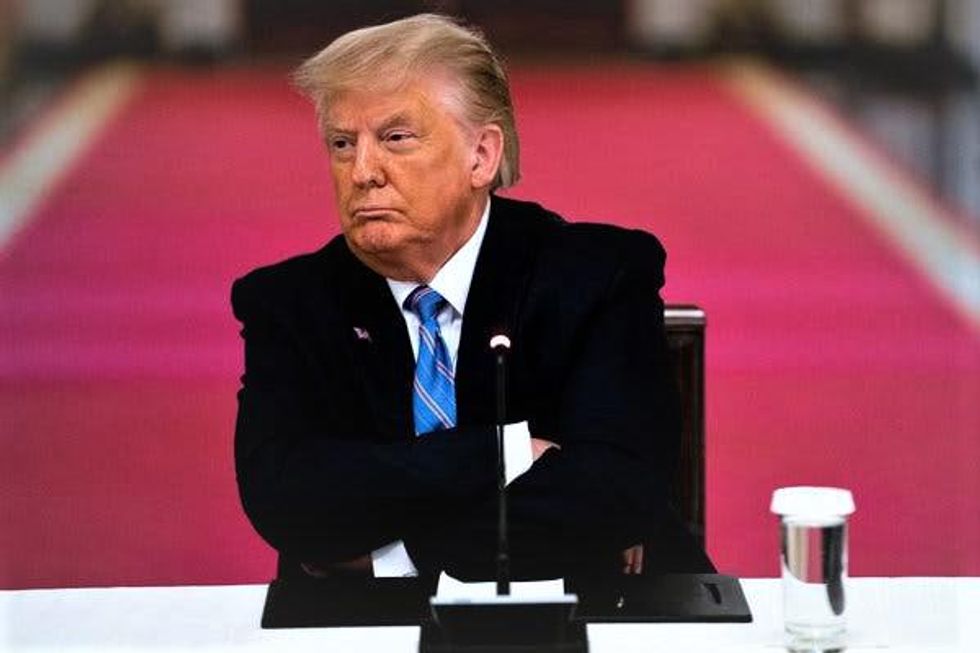 Okay, there's no way she would be this bad...
Finally, on the topic of the monarchy, the United States was founded with the express intent of severing our ties from that institution. Even so, we already have too much of a tendency to create political dynasties — think the Clintons, the Bushes, the Kennedys.

It may be a superficial objection, but the UK doesn't need a monarchy anymore, and we definitely don't need to get the actual British royal family involved in the presidency of the United States. The idea of Harry — the literal great, great, great, great, great, great grandson of the King George III against whom the founders revolted — moving into the White House as the first gentleman is just too weird to think about.
The K-Pop stars are using their platform to contribute to a broader conversation on the discrimination that breeds hate crimes.
K-Pop sensation BTS have added their voices to the concern around a recent spike in anti-Asian hate crimes in the US and elsewhere.
On Tuesday the band — who, along with their management company, donated $1 million to Black Lives Matter last summer — took to Twitter with the hashtags #StopAsianHate and #StopAAPIHate, sharing a message of unity and anti-discrimination, expressing "grief and anger" over violence and lives lost, and recounting some of their own experiences of anti-Asian racism.
The message refers to times when the group behind hit songs like "Dynamite" and "Black Swan" had "endured expletives without reason," "were mocked for the way [they] look," and "were even asked why Asians spoke in English." They expressed the harm that these experiences had done on a personal level — making them feel powerless — but acknowledged that they were "inconsequential compared to the events that have occurred over the past few weeks."
But of course, the past few weeks have only brought to light a trend that has been building since the beginning of the coronavirus pandemic. Since that time, the fact that the virus originated in China has given bigots an excuse to target individuals as representatives of entire racial groups, and the incidents of hate crimes against Asian-Americans and Pacific Islanders have more than doubled in major American cities.

In an atmosphere reminiscent of the World War II era — when tens of thousands of Japanese Americans were treated as potential spies and forced into inhumane internment camps — American politicians have encouraged conspiratorial and xenophobic framing of the current crisis. Former president Donald Trump has been particularly guilty of this scapegoating, regularly referring to COVID-19 as "the China virus," and — on at least one occasion — as "Kung flu," openly and proudly conflating the deadly pandemic with unrelated aspects of Chinese culture.
In their effort to deflect their constituents' anger and resentment over economic and social conditions brought on by their mismanagement of the pandemic, they have highlighted false associations of the virus with people of Asian and Pacific Islander descent — despite the fact that far more white people have caught and spread the virus at this point. And they have lent credence to unfounded theories that the Chinese government created or intentionally spread the disease.
As a result, thousands have reported being directly affected by incidents of anti-Asian harassment and assault — with many likely going unreported -- and millions more have been living with the fear that they will be targeted next.
While this worrying trend had received some coverage previously — with particular attention to incidents of violence against the elderly — it didn't become major national news until March 16th of this year. That afternoon, a 21-year-old gunman in Atlanta targeted massage parlors staffed primarily by Asian employees, killing eight people — including six Asian women — at three spas, in a deadly spree which he reportedly blamed on "sexual addiction."
Yong Ae Yue Suncha Kim Soon Chung Park Hyun Jung Grant (maiden name Kim) Daoyou Feng Xiaojie Tan Delaina Ashley Yau… https://t.co/c8CpXaxMvT

— Eugene Lee Yang (@Eugene Lee Yang) 1616179564.0
Despite Georgia officials' reluctance to label the murders as a hate crime — with one police spokesperson being removed from the case after telling press that the shooter had "had a really bad day" — it clearly folds into the ongoing trend and has stoked pushback and protests against anti-Asian hate. But it also points to the fact that the current trend is part of an existing history of racism and hate.

The shooter's sense that Asian women working in massage parlors are necessarily sex workers and that this was more of a "temptation" that he wanted to eliminate than, for instance, the strip club across from one of the spas he attacked, tie into longstanding issues of race, immigration, and fetishization.
Whether or not he invested in the xenophobic framing that all Asian people are somehow to blame for the spread of the coronavirus, he was playing into a notion of Asian women as sex workers that dates back to the 1800s and the first federal immigration law.
Responding to "Yellow Peril" panic, the Page Act of 1875 imposed special restrictions on women trying to immigrate from East Asia, with the belief — as expressed by President Ulysses S. Grant — that "few [Asian women] are brought to our shores to pursue honorable or useful occupations." In case that wasn't clear enough, the law required Asian women intending to immigrate to answer a series of questions about sex work and undergo a medical examination to determine their "character."
Today, despite the fact that there is no evidence any of the women who were killed were sex workers, much of the media has carried on this history — covering the shooter's supposed motives with a credulous narrative of a sex addict killing sex workers. Clearly a broader conversation about anti-Asian racism is necessary.
We Need To Talk About Anti-Asian Hatewww.youtube.com
So, while it's true that BTS members have not experienced the most dramatic, violent consequences of that racism, it's vitally important that they're using their popularity and their platform — with around 34 million followers on Twitter — to keep the conversation going and call out all forms of discrimination.

Because as long as our culture makes room for depictions of Asian people as disease vectors, fetish objects, hyper-foreign curiosities, or model minorities to be used as a cudgel against other marginalized groups — as anything less than complex individuals trying to live their lives — there will be room for anti-Asian racism, hate, and violence.
Boycotts and blacklists are tools conservatives perfected — they just don't like it when the tables are turned.
I don't want to alarm anyone, but...THE LEFT IS CANCELING MR. POTATO HEAD THEY'RE CANCELING DR. SEUSS, AND NEXT THEY'RE GOING TO CANCEL YOU!
It turns out that the political Left in the US is actually made up of various literary estates and multi-national toy corporations that are intent on destroying your cultural values by erasing the biological sex of a plastic potato and ending the publication of racist caricatures in some obscure books you were never going to read. But these are just the latest instances of what the Right-wing outrage machine has identified as a violent attack on free speech.
What happened to the era when a governor could get away with years of sexual harassment and assault? Do they hate him because he's not "progressive" enough?
These days it seems like a person can be canceled just for spreading dangerous misinformation and comparing herself to a Jew in Nazi Germany. These days it seems like anyone who disagrees with the liberal, Leftist, Hollywood elite position that trans people deserve rights and respect — and aren't a fundamental threat to womanhood itself — gets relegated to the dustbin of history.
Or, rather, they get to keep their immense wealth and cultural influence, and they win a Russell award for their "bravery" but a lot of people are mean to them on the internet. Which is basically the same thing.
Conservatives are so concerned about this trend that the theme of this year's Conservative Political Action Conference (CPAC) was "America Uncanceled." But it may shock you to learn that "cancellation" was not always the refuge of the Left alone. In fact, once upon a time Right-wing Americans were all about cancellation for such heinous crimes as "opposing a war" and "being gay."
Here are nine times that conservatives proved they love "cancel culture."
In the end, it's almost as though we all "cancel" people whose views are offensive to our values. By shunning voices and ideas we find repellent, we make more room for the stuff we like.
It's a tool for affirming and perpetuating values we agree with — whether of inclusion or of bigotry. It's just that conservatives are the ones who perfected that tool, and they don't appreciate it being turned against them.
Critics will always argue whether it's "worth it" to help people in need.
After its precipitous fall in February of 2020, the government took major steps to stabilize it.
By Monday, November 16th, the Dow had surpassed all previous records, closing at 29,950. Meanwhile, the national death rate as a result of COVID-19 was rising toward its horrifying January peak. Meanwhile, working Americans continued to struggle and suffer, wasting their gas money waiting in endless lines for limited supplies of free food.
If you, like nearly half of U.S. adults, don't own any stock at all, the numbers above are essentially meaningless. Even for most of the people who are invested in the stock market, their investment isn't substantial enough to make up for issues like widespread underemployment.

And yet, the Federal Reserve has poured $4 trillion into maintaining the stability of investment markets and ensuring that the Dow, the S&P 500 and various other numbers on charts that seem increasingly disconnected from reality move in the right direction. Why is that?
The answer to that question is complicated, but it is closely linked to the reason why President Joe Biden has been on the receiving end of a lot of scrutiny and pushback on the topic of student loan forgiveness — and why he hasn't already taken steps to cancel some or all of student debt already.

Recently the amount of student loan debt in the United States surpassed $1.7 trillion. That amount has more than tripled in the last 15 years, with around 45 million Americans currently holding some amount of student loan debt, and an average burden in excess of $30,000.
Most of that debt is nearly impossible to discharge through the standard bankruptcy process. And the fact that most of that burden falls on young people — whose careers are less established and who face generational declines in wages and wealth — exacerbates the impact of that debt. It's a major factor in the worrying declines in rates of home ownership, marriage, and birth rate among millennials.
It is widely acknowledged that the cost of higher education has ballooned out of control while it has increasingly been pushed as a necessary step on the path to prosperity. Underlying this problem is the fact that — unlike many developed nations — our federal government doesn't offer affordable public universities or fund education in fields like medicine and engineering where we always need more skilled professionals.
Why Is College So Expensive in America? | Making Cents | NowThiswww.youtube.com
Instead we offer government-backed loans and guarantees that incentivize institutions to invest in administrative bloat and in expensive development projects to enhance their prestige and entice prospective students with unnecessary luxuries. Teenagers instilled with little sense of the financial commitments — but an unwavering belief in the necessity of college — have become cash cows.
The system as it stands is clearly broken, and whatever other reforms are called for, the resulting debt crisis is interfering with the spending power and attainment of an entire generation. In the context of a pandemic that has affected the livelihoods of so many, it would seem like an uncontroversial act for the government to alleviate some of that burden of student debt.

And for the most part, it is. Opinion polling shows that the notion of providing some amount of student loan forgiveness is broadly popular across partisan lines.
The exception is among the pundit class — and the wealthy donors they represent. Because, while various political figures — including Democratic Senators Chuck Schumer and Elizabeth Warren — have urged Joe Biden to make student loan forgiveness an early focus of his presidency, others in politics and the news media have done their best to push back.
At the moment, a forbearance measure laid out in the CARES act has been extended through the remainder of 2020 — allowing those with federal student loans to defer payments for the time being. But further action being proposed would include forgiveness for debt owed to private companies.

Among the wide range of suggestions are legislation to provide $10,000 of debt forgiveness for individuals meeting certain restrictive criteria and $50,000 of automatic forgiveness for all student debt holders — which Joe Biden could theoretically have delivered through an executive order as soon as he took office.
In either case, some would still be left with large burdens of debt, and some would likely be hit with unmanageable tax bills — as debt forgiveness is considered a form of income. But the debate has not largely involved addressing those shortcomings. Rather, many have questioned whether we should be considering these proposals at all.
The objections tend to fall into three categories: It wouldn't help the right people, it wouldn't stimulate the economy as much as other measures, and "I paid off my student loans, so why shouldn't they?"
The last is patently asinine, and should be ignored or mocked as it applies equally to any form of progress — "My face healed after smashing against the dashboard, so why should we add airbags now?" If the people espousing this perspective want to be acknowledged for their fiscal responsibility, here's the entirety of the praise they deserve: Good for you.
The fact remains that many people are not able to pay off their student loan debts, which can have a ruinous effect on their credit rating, affecting everything from interest rates on other loans to — in a cruel twist — their employment prospects. There is a disturbing potential for an accelerating debt cycle that becomes impossible to escape.
Even for those who are able to pay off their debts may feel pressured by the monthly payments to accept employment that they otherwise wouldn't — contributing to an imbalance in the employee-employer relationship that could further suppress wages. In short, it's bad.

So while it's valid to point out that there are others in the economy more in need than college graduates, we can't ignore the reality of the student debt crisis. Along with other important measures — further extension and expansion of unemployment benefits, rent subsidies, and direct payments to make it easier for people to stay home — student loan forgiveness should be considered an essential part of COVID relief.
Which leaves only one complaint left: It wouldn't do enough to stimulate the economy.
The basic issue is that the benefit of debt forgiveness is spread out over years or decades of remaining loan payments. And because it would also contribute to recipient's tax burdens, there is a concern that much of the cost of debt relief would not result in short term increases in consumer spending — the kind that spurs quick economic growth.
While that's worth being aware of, doesn't this objection have its priorities reversed? Isn't the entire purpose of a strong economy to improve people's lives? So why are we unwilling to improve people's lives unless it primarily contributes to short term economic growth?

Clearly our entire system has embraced this inverted way of thinking. That's why it can pass almost without notice when the Federal Reserve spends $4 trillion to prop up investment markets.
We happily spend that amount on measures that only directly benefit the wealthy, and yet — when it's suggested that we should spend a fraction of that on a popular policy that could improve the lives of 45 million Americans — it becomes a point of great contention.
We all seem to have forgotten the essential truth that the economy is meant to serve us — not the other way around.
AOC and others have shared frightening first-hand details from the attempted coup on January 6th, 2021.
Update 2/2/2021:On Monday night, Representative Ocasio-Cortez once again took to Instagram Live to share her experience of the attack on the Capitol building in more detail.
She talked about the frightening moment when an unknown man made his way into her office shouting, "Where is she?" as she hid behind a bathroom door believing that he was likely there to kill her — "this was the moment where I thought everything was over,"
Even the realization that this man was a Capitol police officer didn't feel like a guarantee that he was looking out for her safety — an uncertainty which friendly interactions between police and attackers would later justify. She described sheltering in Representative Katie Porter's office as they received reports of bombs being found and made contingency plans for escaping out a window or into a safer office.
The intensity and detail of her account are striking, as is her decision to share a personal context for how she processes the experience, relating that she is "a survivor of sexual assault," and noting that "when we go through trauma, trauma compounds on each other."

But perhaps the most important moment of the stream was her comparison of recent calls for us all to "move on" from the insurrection — often from those who stoked the misinformation that brought it on — to "the tactics of abusers," saying, "this is at a point where it's not about the difference of political opinion. This is about just basic humanity."
On Tuesday night, Representative Alexandria Ocasio-Cortez of New York's 14th congressional district took to Instagram Live to share her experience of last week's frightening events at Capitol Hill.
Ocasio-Cortez has made a point of making herself accessible to the public, sharing her cooking, her gaming, and even her struggle to find affordable housing through social media. It's a practice that has contributed to the adoration of her fans as well as the vitriol of her detractors. But she has never shared anything quite as personal and affecting as her experience of the attempted coup on January 6th.