A call for Julian Assange's arrest and extradition was found in an unrelated court filing.
U.S. Department of Justice charges against WikiLeaks founder Julian Assange have been discovered through an administrative error in an unrelated court filing late Thursday night.
The filing from prosecutors for the Eastern District of Virginia on August 22 contains language indicating the government is seeking a future warrant for Assange's arrest "in connection with the charges" in a sex-crimes case for Seitu Sulayman Kokayi, who was charged with coercing and enticing an underage person to engage in unlawful sexual activity. Unsealed last week by Seamus Hughes, a terrorism expert at George Washington University, the file says Assange "can therefore no longer evade or avoid arrest and extradition."
Joshua Stueve, a spokesman for the Eastern District of Virginia, referred to the mentions of Assange as an "administrative error" on Friday, and said the August case had nothing to do with WikiLeaks. He declined to comment further. However, multiple news outlets have reported that the Justice Department is preparing to prosecute Assange, citing people familiar with the matter in addition to the inadvertent court disclosure. The precise criminal charges he faces remain unclear.
U.S. authorities were allegedly prepared to seek charges against Assange in April 2017, but none were ever sought. Assange is currently located in the Ecuadorean embassy in London, where he's been living for years. If the charges against Assange are filed, it would require a multistep diplomatic and legal process to arrest and extradite him.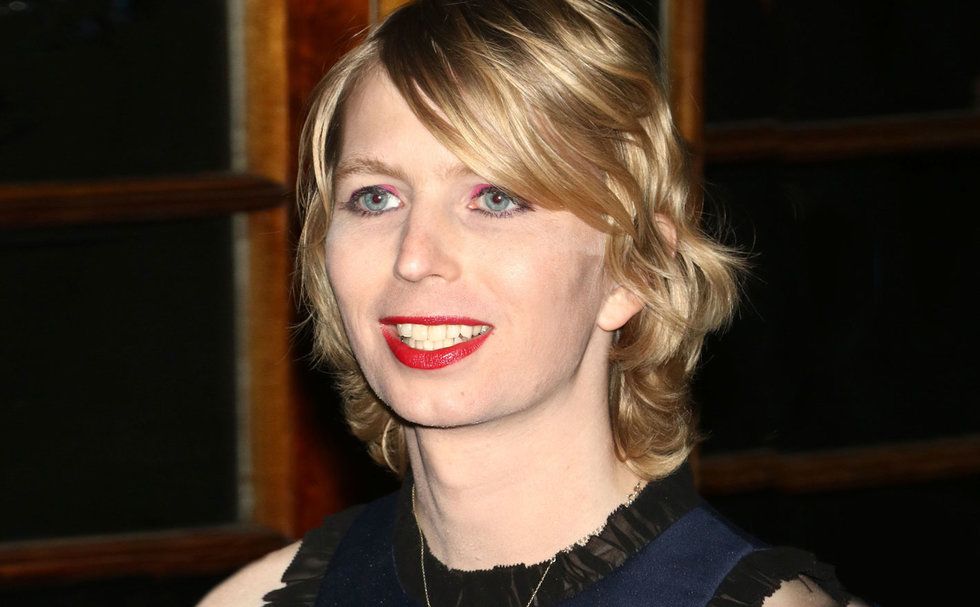 Chelsea Manning
Justice Department officials have been investigating Assange since 2010, when thousands of confidential government files were posted on WikiLeaks from U.S. Army intelligence analyst Chelsea Manning. The recent disclosure comes as special counsel Robert S. Mueller III continues to investigate the website while discerning potential links between Trump Administration officials and Russia's 2016 election interference. The site published thousands of emails during the election that were stolen by Russian intelligence officers as part of a disruption campaign against presidential nominee Hillary Clinton.

WikiLeaks tweeted about the filing soon after the news broke, saying "US Department of Justice 'accidentally' reveals existence of sealed charges (or a draft for them) against WikiLeak's publisher Julian Assange in apparent cut-and-paste error in an unrelated case."
While the exact details are a mystery, the potential charges against Assange for publishing information of public interest—even if it was obtained by Moscow hackers—would be a critical development in the relationship between modern governments and freedom of the press, and may set a threatening precedent.

"The news that criminal charges have apparently been filed against Mr. Assange is even more troubling than the haphazard manner in which that information has been revealed," Barry Pollack, an attorney for Assange, told CNN. "The government bringing criminal charges against someone for publishing truthful information is a dangerous path for a democracy to take."
Joshua Smalley is a New York-based writer, editor, and playwright. Find Josh at his website and on Twitter: @smalleywrites.
Dennis Hof won his bid for Nevada Assembly District 36 last night, despite having died three weeks ago.
Midterm elections are often considered a referendum on a sitting administration's progress—a collective report card graded by the people. Early numbers from this year's elections suggest a substantial and possibly record increase in voter turnout, which has been historically low in non-presidential voting years. It's not surprising, given the turbulent political climate, that candidates from both parties continued to campaign at full speed up until the final hours. Yet despite an election cycle that saw blatantly racist attack ads, felony accusations, and threats of violence, the one surefire road to victory has been apparent for years: death.
Outlandish as it may seem, at least nine dead people have been elected to public office since 1962—six in the last 20 years alone. The latest, Dennis Hof, whose body was discovered last month after the legal brothel owner had celebrated at a campaign-and-birthday party, claimed victory in Nevada last night. Prior to his death, the 72-year-old had been celebrating with friends Heidi Fleiss, Ron Jeremy, and Joe Arpaio.
Ballots Beyond the Grave: Deceased People Who Have Won Elections
Rep. Clement Miller (CA, 1962; airplane accident)

Reps. Nick Begich (AK) and Hale Boggs (LA, 1972; airplane accident)

Gov. Mel Carnahan (MO, 2000; plane crash)

Rep. Patsy Mink (HI, 2002; viral pneumonia)

Sen. James Rhoades (PENN, 2008; car accident)

Sen. Jenny Oropeza (CA, 2010; cancer)

Sen. Mario Gallegos (TX, 2012; liver disease)

Dennis Hof (NV, 2018; cause of death not yet reported)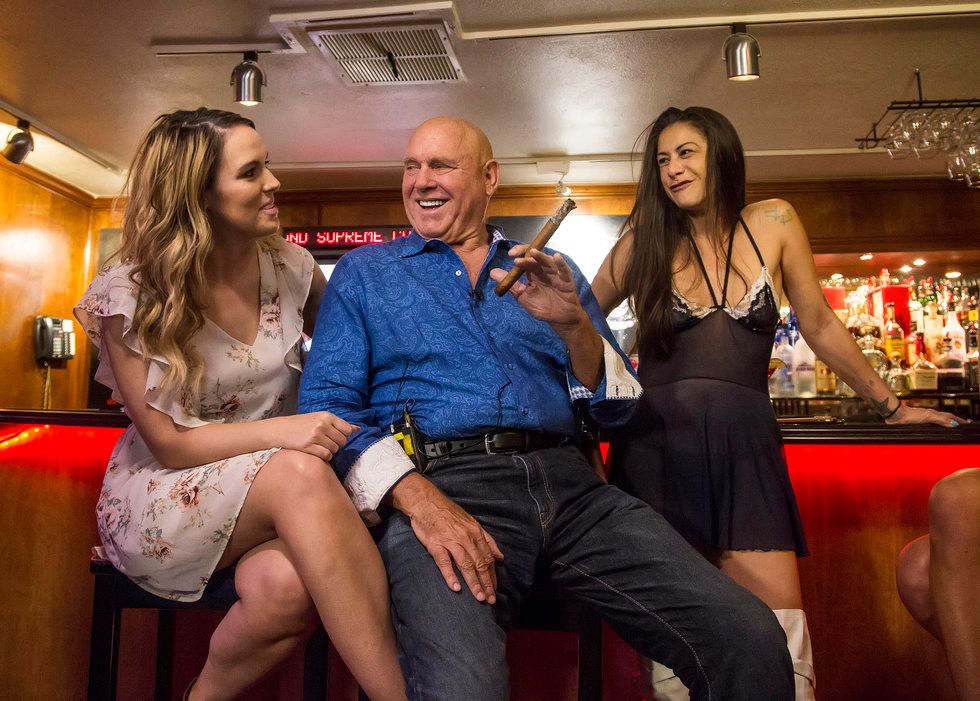 The Nevada Independent
Hof ran for office as a self-proclaimed "Trump Republican" and stated that the president's 2016 win ignited his own desire for a career in politics. Similarities between the two run deep. Hof gained fame as a reality star on the long-running HBO documentary series Cathouse, which captured life at the Moonlite Bunny Ranch, one of several legal brothels owned and operated by Hof. In 2015, he published a memoir titled "The Art of the Pimp," a clear homage to Trump's "The Art of the Deal." In it, Hof included a psychological profile by psychotherapist Dr. Sheenah Hankin, which categorizes Hof as a narcissist who abused the sex workers he employed.
Among the issues he championed were immigration reform, a repeal of Nevada's 2015 Commerce Tax, and a campus carry law that would allow concealed-carry permit holders to bring their weapons onto Nevada college and university campuses. He was endorsed by Roger Stone and Grover Norquist. In the 2018 primary elections, Hof beat incumbent James Oscarson by a mere 432 votes. Because he died within 60 days of the upcoming election, Hof remained on the ballot, though signs were posted at polling sites notifying voters of his death.
It seems as though these issues matter more than electing a living person to citizens of the 36th Assembly District. In fact, a 2013 study by Vanderbilt University found that, in lower-level elections, voters are most likely to elect the candidate with the highest name recognition.
The 36th Assembly District, which spans Clark, Lincoln, and Nye counties, has long been a GOP stronghold. Hof defeated Democrat Lesia Romanov, a first-time (living, breathing) candidate and lifetime educator who works as assistant principal of an elementary school for at-risk children. Romanov was impelled to run for office by a desire for common-sense gun reform following the mass shooting in Parkland, Florida. Yet, too many of her constituents, upon discovering she was running against Hof, she became a de facto advocate for women, including "survivors of sex trafficking and exploited and abused brothel workers," according to NBC News. Romanov was among many women running for office in hopes of making Nevada's legislature the first to hold a female majority in the country.
As The Washington Post reported in 2014, there hasn't been an election with a dead person on the ballot in which the dead person lost. It's hard to determine what's more damning for American democracy: that voters are so divided that they're more likely to vote for a dead person than cross party lines or that they've been voting that way for years. At the same time, one might argue that giving Hof's seat to a living Republican (as appointed by county officials, according to state law) is a better outcome than if it'd gone to Hof himself, considering his history of sexual abuse allegations. The most preposterous indictment of the American political system is that although deceased candidates have been elected before, now the electorate could seemingly ask itself—in all seriousness—whether a dead serial abuser makes a better candidate than a living one. And no one seems to know the answer.