Dall-E Mini, the AI-powered text-to-image generator has taken over the internet. With its ability to render nearly anything your meme-loving heart desires, anyone can make their dreams come true.
DALL-E 2, a portmanteau of Salvador Dali, the surrealist and Wall-E, the Pixar robot, was created by OpenAI and is not widely available; it creates far cleaner imagery and was recently used to launch Cosmpolitan's first AI-generated cover. The art world has been one of the first industries to truly embrace AI.
The open-sourced miniature version is what's responsible for the memes. Programmer Boris Dayma wants to make AI more accessible; he built the Dall-E Mini program as part of a competition held by Google and an AI community called Hugging Face.
And with great technology, comes great memes. Typing a short phrase into Dall-E Mini will manifest 9 different amalgamations, theoretically shaping into reality the strange images you've conjured. Its popularity leads to too much traffic, often resulting in an error that can be fixed by refreshing the page or trying again later.
If you want to be a part of the creation of AI-powered engines, it all starts with code. CodeAcademy explains that Dall-E Mini is a seq2seq model, "typically used in natural language processing (NLP) for things like translation and conversational modeling." CodeAcademy's Text Generation course will teach you how to utilize seq2seq, but they also offer opportunities to learn 14+ coding languages at your own pace.
You can choose the Machine Learning Specialist career path if you want to become a Data Scientist who develops these types of programs, but you can also choose courses by language, subject (what is cybersecurity?) or even skill - build a website with HTML, CSS, and more.
CodeAcademy offers many classes for free as well as a free trial; it's an invaluable resource for giving people of all experience levels the fundamentals they need to build the world they want to see.
As for Dall-E Mini, while some have opted to create beauty, most have opted for memes. Here are some of the internet's favorites:
There's no looking back now, not once you've seen Pugachu; artificial intelligence is here to stay.
POLITICS
Forget About Bolivia, Impeaching Trump Is the Real Coup
Because the Military Forcing a Resignation is True Democracy
Bernie Sanders and Alexandria Ocasio Cortez would have you believe that Evo Morales's recent resignation at the behest of the Bolivian military was a coup.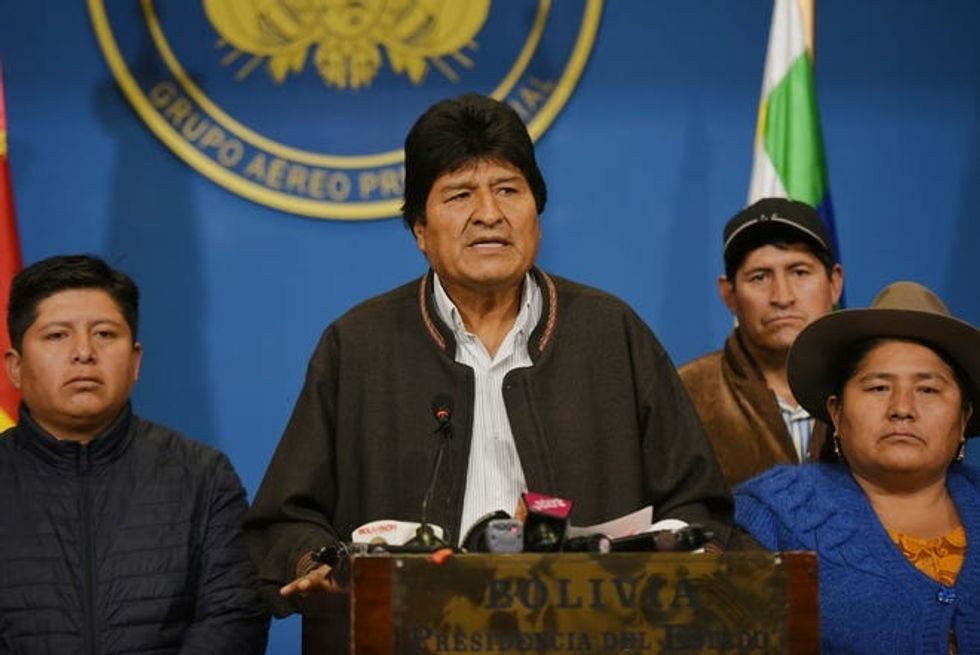 Don't be fooled! A coup is something bad that bad people do to take control of a democratically elected government, but there were actually irregularities in Bolivia's recent election, which means it's not democracy. Can you even imagine if there was ever any suggestion of electoral irregularities or cheating in the US? We would flip out. And yes, Evo Morales agreed to hold a second election, but that sounds boring, and it would take so much longer than just using the military to force him to leave so an opposition senator can declare herself president while wielding a giant bible and banishing indigenous belief systems from the palace.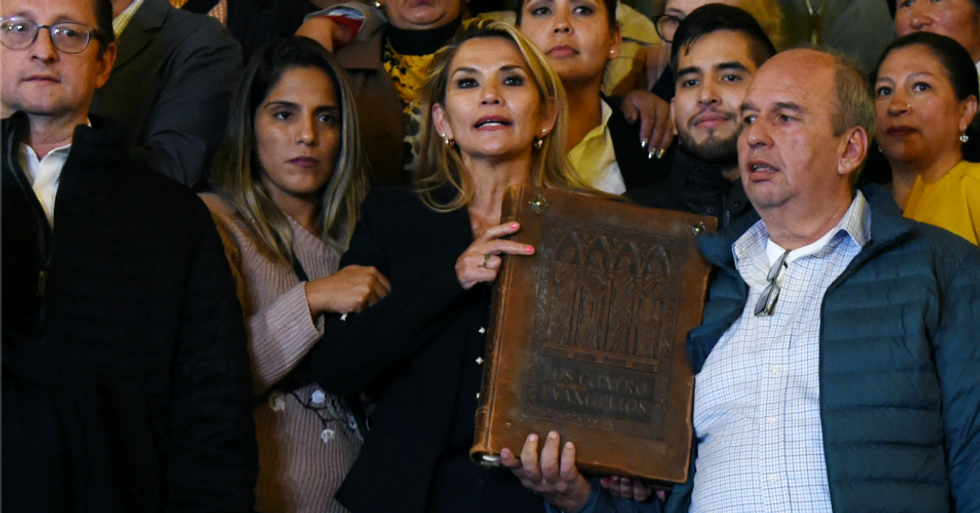 Speaking of elections, can you believe this impeachment nonsense? That's the real coup—the kind that is laid out in the constitution as an official process and is run according to rules established by the president's political allies. They've been acting as if just because this is a completely different context and process than a criminal trial, it doesn't need to follow the same rules as a courtroom. Since when? They're making this fundamentally political process into something ugly and political. Why can't these Democrat bozos just wait a year for the next election?

The Wall Street Journal knows what's up. Their opinion page has declared Evo Morales's resignation a "Democratic Breakout" and informed us that the impeachment "Subverts the Constitution." Clearly, if the Democrats were really upset with Trump's using military aid to get a foreign government to interfere with the 2020 election, they should not have investigated. They should have waited for an independent organization to point out the issues after Trump won reelection, then wait for Trump to agree to a new election before having the military kick him out of the country and allowing Dianne Feinstein to declare herself the new president. That's democracy! Investigating the President's crimes and airing his dirty laundry in front of the whole country, then having elected representatives who are accountable to their voters decide whether he should be removed from office—that's a coup.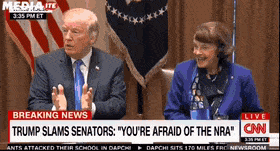 Of course, if you disagree with these sentiments, you may want to voice your opinion by calling your congressional representatives or signing a petition to have Congress acknowledge the Bolivian coup, so the US cannot support the new, unelected government. But that would be crazy.