"A tree is best measured when it is down," the poet Carl Sandburg once observed, "and so it is with people." The recent death of Harry Belafonte at the age of 96 has prompted many assessments of what this pioneering singer-actor-activist accomplished in a long and fruitful life.
Belafonte's career as a ground-breaking entertainer brought him substantial wealth and fame; according to Playbill magazine, "By 1959, he was the highest paid Black entertainer in the industry, appearing in raucously successful engagements in Las Vegas, New York, and Los Angeles." He scored on Broadway, winning a 1954 Tony for Best Featured Actor in a Musical – John Murray Anderson's Almanac. Belafonte was the first Black person to win the prestigious award. A 1960 television special, "Tonight with Belafonte," brought him an Emmy for Outstanding Performance in a Variety or Musical Program or Series, making him the first Black person to win that award. He found equal success in the recording studio, bringing Calypso music to the masses via such hits as "Day-O (The Banana Boat Song)" and "Jamaica Farewell."
Harry Belafonte - Day-O (The Banana Boat Song) (Live)www.youtube.com
Belafonte's blockbuster stardom is all the more remarkable for happening in a world plagued by virulent systemic racism. Though he never stopped performing, by the early 1960s he'd shifted his energies to the nascent Civil Right movement. He was a friend and adviser to the Reverend Doctor Martin Luther King, Jr. and, as the New York Times stated, Belafonte "put up much of the seed money to help start the Student Nonviolent Coordinating Committee and was one of the principal fund-raisers for that organization and Dr. King's Southern Christian Leadership Conference."
The Southern Poverty Law Center notes that "he helped launch one of Mississippi's first voter registration drives and provided funding for the Freedom Riders. His activism extended beyond the U.S. as he fought against apartheid alongside Nelson Mandela and Miriam Makeba, campaigned for Mandela's release from prison, and advocated for famine relief in Africa." And in 1987, he received an appointment to UNICEF as a goodwill ambassador.
Over a career spanning more than seventy years, Belafonte brought joy to millions of people. He also did something that is, perhaps, even greater: he fostered the hope that a better world for all could be created. And, by his example, demonstrated how we might go about bringing that world into existence.
POLITICS
6 Reasons You Should Fill Out Your Census (Immediately)
NAT THOMAS | ST. LOUIS PUBLIC RADIO
The Census has one goal: "Counting everyone once, only once and in the right place." Every 10 years, the US Census Bureau conducts a survey of every single person living in the United States.

The United States has been conducting census surveys since the 1790's because when the founding fathers were building their fledgling democracy they decided that population would be the basis of political power.
The 2020 Census asks a few simple questions about you and everyone who was living with you as of April 1, 2020. The survey asks about the number of people living in your household, and each persons age, sex, and race.
The September 30th deadline is rapidly approaching, but some American's still haven't filled out their census. Not filling it out, has some very real consequences. Here are six reasons why you should definitely fill out your census immediately.
1. It's illegal not to.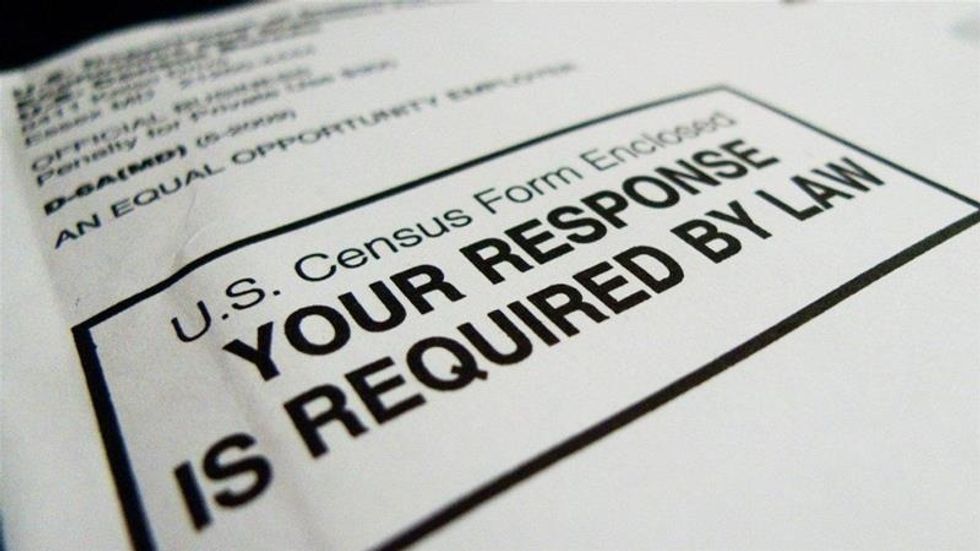 Your response is required by law.Getty Images
Filling out the census is mandatory, and everyone living in the U.S. and its five territories as of April 1, 2020, is supposed to be counted. This includes children, babies, people without homes, college students, and immigrants regardless of their legal status.
According to United States Code, Title 13 (Census), Chapter 7 (Offenses and Penalties), SubChapter II, if you're over 18 and refuse to answer all or part of the census, you can be fined up to $100. If you give false answers, you're subject to a fine of up to $500. If you offer suggestions or information with the "intent to cause inaccurate enumeration of population," you are subject to a fine of up to $1,000, up to a year in prison, or both.
2. If you don't, someone will show up at your house.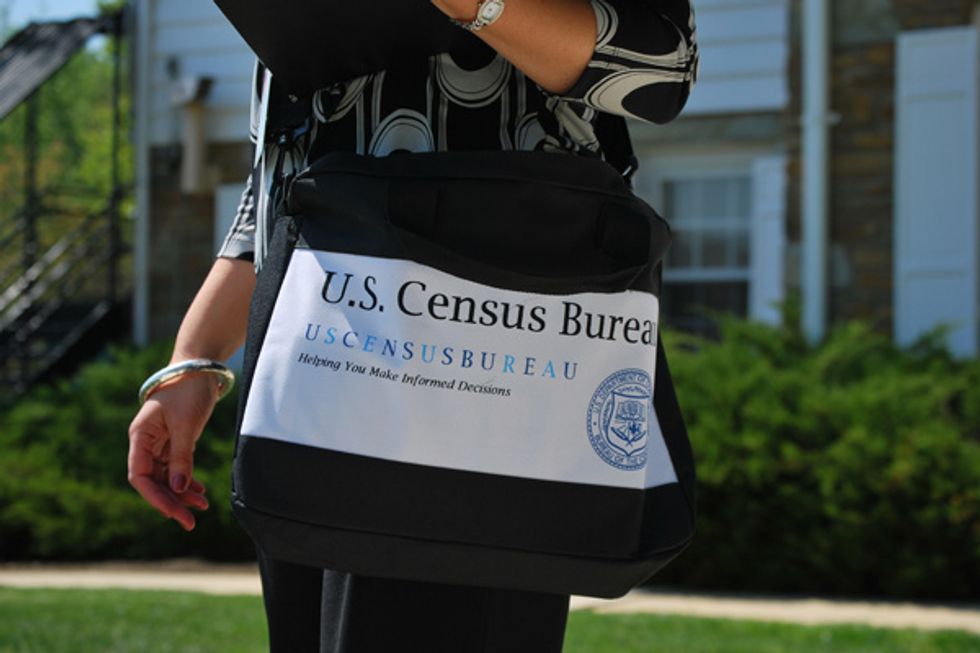 Census Bureau EnumeratorU.S. Census Bureau
If you haven't already filled out the census, you can expect a visit from a US Census taker as part of NRFU. The Nonresponse Followup operation (NRFU) is when census takers visit nonresponding households to survey their inhabitants in-person and enter their answers on their secure Census Bureau smartphone.
If no one is home when the census taker visits, they will leave a notice of their visit with information about how to respond online or by phone. As necessary, they will make additional visits to collect responses from the household.
NRFU is a huge operation, this year they are expected to send enumerators to approximately 56.4 million households that have not responded to the 2020 Census.
3. It affects your representation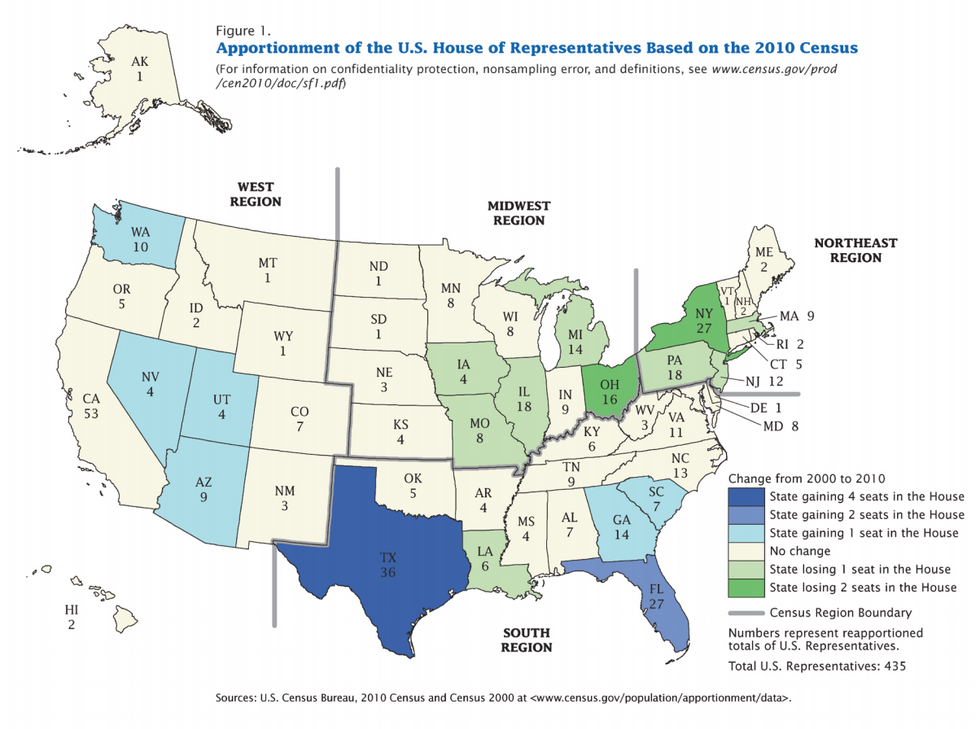 Apportionment map of 2010 CensusU.S. Census Bureau
The census determines how many representatives each state will have in Congress for the next 10 years. The US House of representatives has 435 seats, each of which is allocated based on population. For instance, Texas gained four seats after the last Census, while New York and Ohio lost two seats each. State and local officials also use census results to help redraw congressional, state, and local district boundaries.
4. It affects your community's funding.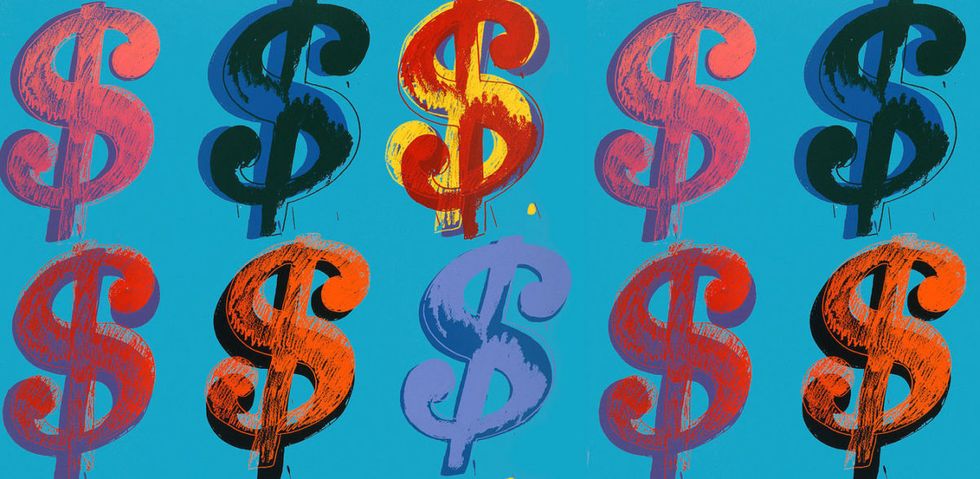 Billions in government funding are allocated through census data every year. Andy Warhol
The Census also affects funding. Each year, approximately $675 billion in federal funds is spent on schools, hospitals, roads, public works and other vital programs, and this money is divided up largely based on population. Responding to the census helps your community receive its fair share of that funding.

Census data isn't only used by the public sector. It is also used by many businesses in the private sector to decide where to build factories, offices, and stores, and developers use the census to decide where to build new homes.
Local governments use the census so they can plan for every emergency from riots to fires to hurricanes, and advocacy groups use the census to support community initiatives involving legislation, quality-of-life and consumer rights.
5. It's so easy and safe!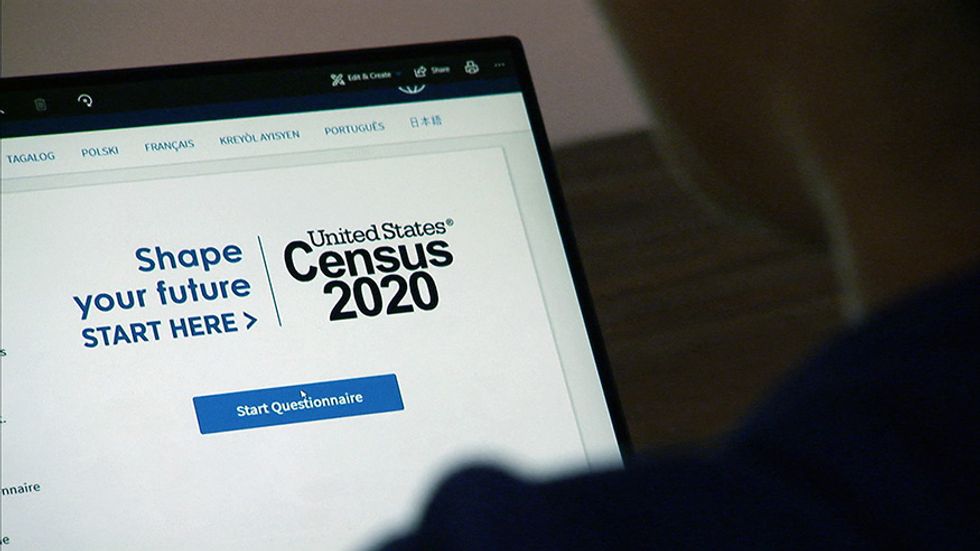 This is the first year you can fill out your census online!U.S. Census Bureau
This year, there are three different easy ways to fill out your census.
By mail. You should have received a paper survey in the mail in April, which can still be mailed back to the U.S. Census Bureau.
Online. This is the first time the census can be completed online! Visit www.2020census.gov to fill out the survey. The online survey has 13 available language options.
By phone. Respondents can call the Census Bureau at 844-330-2020, and can be provided with answers over the phone in 13 languages.
You may be thinking that you don't care how easy it is, and no matter what, you don't want to share your information with the government. But the census really is a safe and secure way to participate in democracy. It is strictly against the law for the Census Bureau to disclose or publish any census information that identifies an individual. Title 13 makes it very clear that the data collected can only be used for statistical purposes—and it is not allowed to be used for anything else, including law enforcement. No law enforcement agency can access or use your personal information at any time, including the Department of Homeland Security, ICE, the FBI, and the CIA.
6. COVID-19 might lead to an undercount, which hurts vulnerable populations.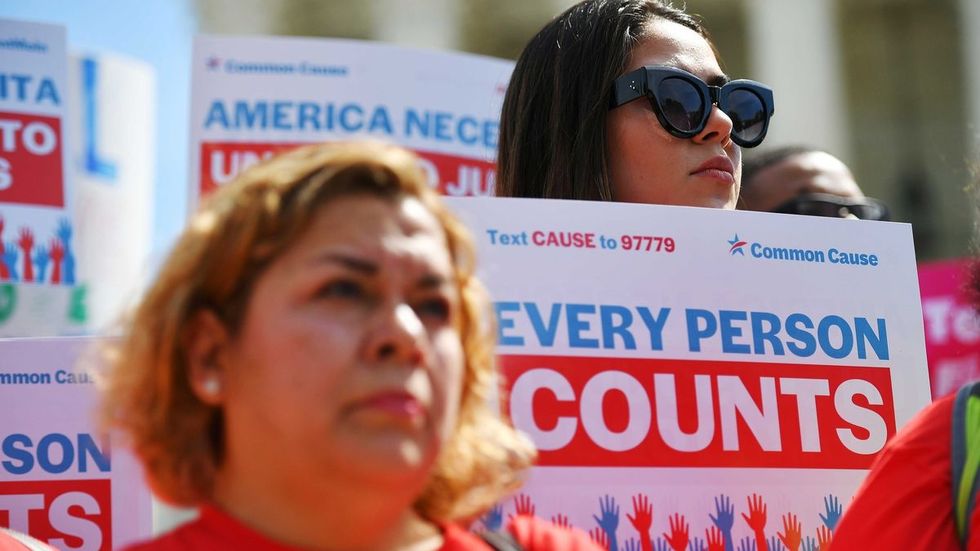 Undercounts hurt everyone, but they hurt vulnerable populations the most.Getty Images
The coronavirus has changed a lot about how the Census operates. In-person efforts to reach census respondents have been significantly reduced and delayed, the Census office had to undergo a month long hiring freeze right as they began sending out survey, and the deadline for filling it out has shifted twice.
The NRFU operation was originally scheduled for May 13 through July 31, 2020, but these dates have been adjusted due to the COVID-19 pandemic and are now set to take place between August 11 and September 30, 2020. This reduction from two and a half months to one and a half months has caused some concern.
The Census Bureau is also having trouble hiring and keeping employees during the pandemic. They say they require 435,000 census-takers to complete their accelerated count, but as of Aug. 18 they had onboarded just 309,000. A report from the Government Accountability Office explains this discrepancy may be due to high attrition rates. The Census Bureau expected that about 10% of employees that started training would not show up for field work, but surprisingly the rate was closer to 35%.
The Bureau's original COVID-19 plan was to extend the census count's follow-up period from July 31 to October 31. Given this extension,the Bureau also requested that Congress delay the mandated reporting of census results to the president from December 31, 2020 to April 30, 2021. However, the extension was never approved and on August 3, the Bureau announced its intention to end all follow-up activities by September 30 and report the results to the president by December 31.
The Census Bureau says they are on track to meet this goal, but many have criticized the decision and blamed it on pressure from the White House. Four former Census Bureau directors who served under nine presidents have made a statement saying that without the full deadline extension, "The Census Bureau will not be able to carry out the NRFU fully and will be forced to take steps such as fewer in-person visits and rely instead on the use of administrative records and statistical techniques on a much larger scale than in previous census." This could result in a serious undercount of hard-to-count populations.
Hard-to-count populations have always taken extra efforts to reach. These populations include the homeless, residents of dormitories or group homes, racial minorities, immigrants, rural residents, and residents on Native American reservations. Some groups are hard to count simply because they are hard to locate, like homeless people or people in remote locations, but others don't respond on purpose because they don't trust the government.
Unfortunately, the populations that are most likely to go uncounted are also those who need funding and representation the most. These populations are often already underserved by the government and an undercount could affect the next 10 years of resources available to them. Homeless people, minorities, immigrants, and rural communities are all at risk of being underrepresented in legislative bodies, and they also risk receiving less funding for desperately needed social programs, hospitals, and schools.
September 30 is the last day to be counted in the United States Census.
As of September 1st, approximately
64.9%
of the country has already self-responded, and another 17.9% have been counted through follow-up efforts by the bureau. Unfortunately, that still leaves approximately 17.6% of the population to locate and count in the next 30 days. Make sure your community gets the resources and representation it deserves by filling out the Census today
For more well-researched, unbiased information on today's biggest issues, follow Alexandra's Instagram account The Factivists.