Dall-E Mini, the AI-powered text-to-image generator has taken over the internet. With its ability to render nearly anything your meme-loving heart desires, anyone can make their dreams come true.
DALL-E 2, a portmanteau of Salvador Dali, the surrealist and Wall-E, the Pixar robot, was created by OpenAI and is not widely available; it creates far cleaner imagery and was recently used to launch Cosmpolitan's first AI-generated cover. The art world has been one of the first industries to truly embrace AI.
The open-sourced miniature version is what's responsible for the memes. Programmer Boris Dayma wants to make AI more accessible; he built the Dall-E Mini program as part of a competition held by Google and an AI community called Hugging Face.
And with great technology, comes great memes. Typing a short phrase into Dall-E Mini will manifest 9 different amalgamations, theoretically shaping into reality the strange images you've conjured. Its popularity leads to too much traffic, often resulting in an error that can be fixed by refreshing the page or trying again later.
If you want to be a part of the creation of AI-powered engines, it all starts with code. CodeAcademy explains that Dall-E Mini is a seq2seq model, "typically used in natural language processing (NLP) for things like translation and conversational modeling." CodeAcademy's Text Generation course will teach you how to utilize seq2seq, but they also offer opportunities to learn 14+ coding languages at your own pace.
You can choose the Machine Learning Specialist career path if you want to become a Data Scientist who develops these types of programs, but you can also choose courses by language, subject (what is cybersecurity?) or even skill - build a website with HTML, CSS, and more.
CodeAcademy offers many classes for free as well as a free trial; it's an invaluable resource for giving people of all experience levels the fundamentals they need to build the world they want to see.
As for Dall-E Mini, while some have opted to create beauty, most have opted for memes. Here are some of the internet's favorites:
There's no looking back now, not once you've seen Pugachu; artificial intelligence is here to stay.
POLITICS
Why I Vote (as a Naturalized Citizen)
We're here, and we're growing in numbers.
Everybody knows that young people have the lowest voting turnout rates of any demographic. It's a statistic that's often used against us to support allegations that we're lazy, self-involved, and too apathetic to care about the future of politics. For some of us, that's true. But within that 18-29 year-old demographic, there's a community that's too often overlooked.
A recent estimate from Pew Research Center finds that naturalized citizens will comprise about 10% of the eligible voters in the 2020 election–that's about 23 million people, a 93% increase since 2000. That's right: We're here, and we're growing.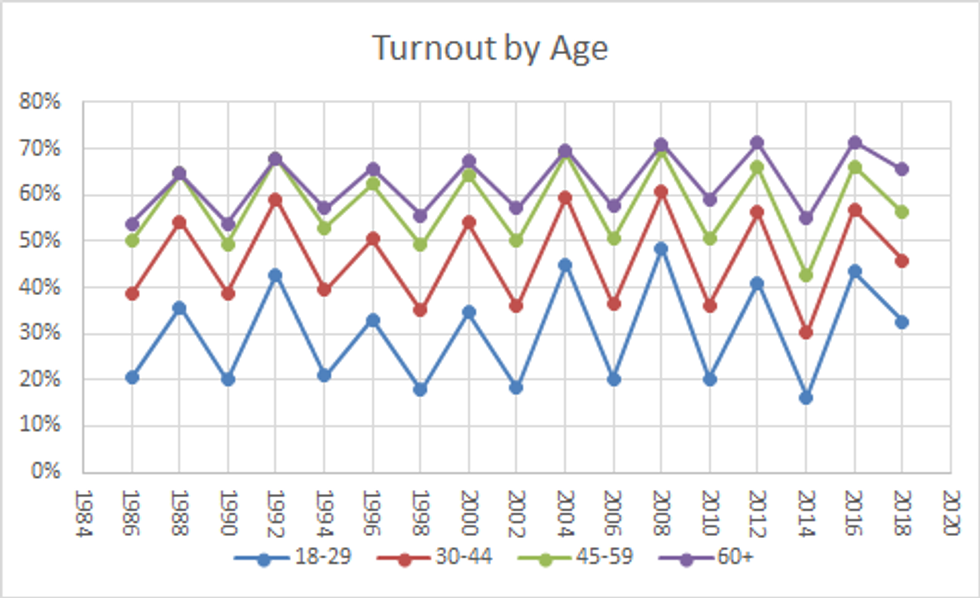 ElectProject
The power of naturalized citizen voters shouldn't be underestimated. Generally speaking, voting turnout rates of naturalized citizens are higher than natural citizens. According to Pew, 34% of naturalized citizen voters are Latinx and 31% identify as Asian; in each of those communities, more foreign-born immigrants show up to vote than non-immigrants. Where are these voters located? 56% of U.S. immigrants reside in the country's four most populated states. Of course, these are also the states with the most members of the electoral college: California (55), New York (29), Texas (38), and Florida (29).

It's no wonder why naturalized voter turnout would be high. Even as a naturalized citizen since I was one and a half years old, I can't take my right to vote for granted. Not even my jaded attitude as an academic or an irony-poisoned millennial can make me forget that 55 years ago, people like me were barely allowed into this country, thanks to immigration quotas and plain discrimination. The Immigration and Nationality Act of 1965 eliminated the quota system, and while the new immigration policy still favored northern and western Europeans, the law allowed increased flow of immigrants from Asia, Africa, and Latin America.
Amidst today's immigration crisis under the Trump administration, a growing number of voters are immigrants or the children of immigrants and shouldn't be ignored or dismissed. Even if immigration trends stay the same (rather than increase, as they are more likely to), then today's 10% of voters who are naturalized citizens will become at least 20% by 2040, with immigrants predicted to be the driving force of population growth in the U.S. in coming years.
These numbers impact the turnout of young voters like me and young people's investment in the policies and overall political system, which has turned away people who looked like me and which may turn away those people in the future if policies aren't changed. I'm a naturalized citizen, so I vote.