Pogues frontman Shane McGowan was an ancient 65 when he died on November 30. Television producer Norman Lear was a youthful 101 when he left this realm on December 5. No doubt his zest for life kept him going for so long – and his zest for controversy.
Norman Lear's work was an integral part of American life in the second half of the 20th Century. Television programs like Maude, Sanford and Son, and The Jeffersons dragged television out of the 1950s and into the real world. As Variety states: "Lear's shows were the first to address the serious political, cultural and social flashpoints of the day – racism, abortion, feminism, homosexuality, the Vietnam war – by working pointed new wrinkles into the standard domestic comedy formula. No subject was taboo: Two 1977 episodes of All in the Family revolved around the attempted rape of lead character Archie Bunker's wife Edith."
All in the Family, which ran on CBS from 1971 to 1979, typified the clash of generations. Middle-aged bigot Archie Bunker – played by Carrol O'Connor – was a right-wing King Lear in Queens, raging at the radical changes in society. Archie didn't let ignorance get in the way of his opinions; once he argued that people who lived in communes were communists. The thing is, the old dog was actually capable of learning new tricks. Archie never evolved into any kind of saint. But over the nine seasons "Family" aired, experience taught Archie the benefits of listening to (and respecting) viewpoints far different from his own.
All in the Family was the jewel in Lear's crown, but don't forget the highly popular shows One Day at a Time (which featured Bonnie Franklin as a divorcee raising two daughters in the Midwest) and Mary Hartman, Mary Hartman (with Louise Lasser as the titular figure in a parody of soap opera conventions). Good or bad, Lear's work was never indifferent.
More recently, you may have heard about Lear's lively activism. His TV shows were themselves arguments for free and unfettered speech, and Lear supported a slate of liberal causes. In 1981 he founded People for the American Way. The organization's website describes the ways that PFAW has "engaged cultural and community leaders and individual activists in campaigns promoting freedom of expression, civic engagement, fair courts, and legal and lived equality for LGBTQ people."
Lear's life was a long and fulfilling one. In 1978 he was given the first of two Peabody Awards, the most prestigious award in television. "To Norman Lear," it reads, "...for giving us comedy with a social conscience. He uses humor to give us a better understanding of social issues. He lets us laugh at our own shortcomings and prejudices, and while doing this, maintains the highest entertainment standards."
A pioneer, a gadfly of the state, a mensch. To paraphrase a lyric from All in the Family's theme song, "Mister, we could use a guy like Norman Lear again."
Game of Thrones remains a guilty pleasure, despite the show's pathetic death with a whimper in Season 8. The great moments still serve as vignettes about human nature and the forces that drive people towards good, ill will, or mere survival. Some of those great moments share a particular phrase: "I wish you good fortune in the wars to come." There's an otherworldly aspect to that phrase. A character about to explode into violence or face his own doom wishing his enemy "good fortune" strikes me as honorable. It's a clear-eyed assessment of what destruction lay in store.
I fear that we now face our own game of thrones in America. What has been an awful year only looks worse as we descend into a foul mood in advance of the 2020 election. We stand on the brink of dangerous things and very dark times. I think of Spain in the 1930s. That civil war had antecedents comparable to our own situation: social divides along rigid dichotomies, including the rural versus urban, religion versus secularism, capitalism versus socialism, and law versus anarchy. At the end of the day, there were no "good guys," as mass killings of political enemies occurred on both sides. Prosperity and freedom were casualties, alongside hundreds of thousands of lives.
I actually doubt that such a quick devolution lies in store for us. Rather, I suspect we face a less dramatic and more prolonged devolution, unless we can resolve the philosophical–rather than political–gaps in our own society.
Were our differences only "political," we could understand each other. But we now find that the "political" has become the "philosophical."
In 2020 America we live in basic disagreement about the country itself. On the one hand, those subscribing to the philosophy of the 1619 Project and the BLM movement strongly believe that our country lives a racist lie. On the other hand, those subscribing to the philosophy of American exceptionalism strongly believe that our nation remains a city on the hill and a beacon of freedom for people everywhere. Objectively, we are a house divided, with little ability to compromise.
And now comes the election with high stakes of one basic philosophy crushing the other. Is it even possible to find peace?
At the very least,we can ratchet down the rhetoric. We can agree to refrain from language that demonizes the other side. Simple disagreement, particularly on a philosophical matter, does not require personal animus. But we talk in the most suspicious terms about the intentions of others. We talk about "voting as if our lives depend upon it," which wouldn't be the case if we all refrained from threats, lack of incivility, and actual violence. Demonizing "the other side" with demeaning language and threats only begs for retaliation. It's no wonder that people fear destruction.
We do not hold our politicians accountable for this situation, because those politicians encourage us to continue the cycle so they can ingratiate themselves with supporters
When confronted about civil unrest, politicians blame each other for irresponsible statements and dangerous escalations. They jockey for position as to "who started it" like children in the playground. But, in the end, they do not step back, and they do not de-escalate. Rather, they seem hellbent on inflaming things further in the pursuit of political power.
It's time we stop gamifying politics. Right now, each side sees a zero-sum game, such that one side has the chance to win at the others' total expense, based on how well democracy can be gamed by any means. We no longer trust each other, we no longer extend goodwill, and we no longer want to play by rules, unless those rules are certain to benefit us in the outcome. No one can even agree on the process of voting itself, with grave concerns over the mail-in voting process for 2020.
As de Maistre said, "Every nation gets the government it deserves." The chaos and dysfunction in our politics reflects the chaos and dysfunction in our own polity. We have to decide whether winning at all costs is really the goal. I urge us all to take it down a notch.
I urge us all to focus on processes that unite, as opposed to trying to set up rules that allow us to win. I urge us all to stop with the threats and to extend some good will to the other side. I urge more grace in victory and less malice in defeat.
Otherwise, I wish us good fortune in the wars to come.
Margaret Caliente
is a professional athlete turned internet entrepreneur and Manhattan-based journalist.
If you have questions or issues with voting, call New York's voter hotline at (866) 687-8683 or the Attorney General at 1-800-771-7755, or contact the NYC DSA at 866-700-5927.
This is a developing story. Please check back for updates.
When Paperboy Prince went to vote for himself in the Democratic primary on June 23rd, 2020, he was surprised to see that he hadn't even received the ballot that was supposed to have his name on it.
People all over New York City are reporting similar stories, saying that they only received their presidential ballots—not their state and congressional ballots. The problem started as early as 6AM, when reports thatsome poll sites weren't giving out the full ballots came to light.

"Poll workers didn't know there were 2 ballot sheets. 30 min of relentless arguing & discussion to convince them to look and find it," wrote one voter. "Oversight not deliberate rather disorganized. Unacceptable. Others denied a proper vote."
Some say they were given incorrect ballots. Bronx Assemblymember Victor Pichardo was given the wrong ballot when he went to vote in his neighborhood.
Others have reported additional disturbing incompetence on the part of the NY Board of Elections. "Voted at 6:30am, in person. very disappointed to find out hours later I wasn't given my full ballot. Only 1 of 2 pages. Didn't vote in presidential- thought courts made it clear I should," wrote a Twitter user.

"Another @BOENYC fiasco in Brooklyn. This Flatbush poll site opened 30 min late, then told dozens of voters waiting that both scanners are broken. After waiting for 2 hours, voters now leaving ballots in lockbox to get scanned later. Volunteers are taking chairs outside for seniors," reported another.
"Also just received a report, also at Russell Sage H.S., that several DEMOCRATIC voters were given REPUBLICAN ballots for the presidential candidates & the presidential delegate candidates. What is going on? Please get to the bottom of this ASAP," wrote yet another.
"Hi @BOENYC it looks like machines are down at the Bushwick Inlet Park polling site, too. Can we get someone on this?" wrote another Twitter user.
Furthermore, many people who requested absentee ballots have found themselves without them. "A vast but unknown number of voters who requested absentee ballots have not received them," write Ben Adler and Rebecca C. Lewis for City and State. "On Sunday, a volunteer for Brooklyn congressional candidate Adem Bunkeddeko told City & State that of the voters she has been calling since Friday, approximately 40% who requested absentee ballots have not received them." Even more disturbingly, the article continues, "As is typically the case with voter disenfranchisement, the failure to send ballots seems to have fallen disproportionately on marginalized communities."

Still, this disenfranchisement is definitely not reserved to any specific groups of people. For better or for worse, anyone can be disenfranchised, stripped of their right to vote by incompetence, mistakes, or—as some propose—direct efforts to challenge progressive candidates.
So why did this happen? Part of it has to do with state lawmakers like Governor Andrew Cuomo who provided little assistance to local boards of elections. "Neither Cuomo nor the state Legislature, which was largely absent following the passage of the state budget in early April, proposed plans to increase funding for boards to handle the additional requests and hire temporary election workers to bulk up small staffs not designed for elections with a large amount of absentee voting," Adler and Lewis continue.
Gothamist reports that anyone looking to complain about voting can contact (866) 687-8683 or report to NY Attorney General Laetitia Jones at 1-800-771-7755. The NYC DSA is also accepting calls and questions about voting today and can be contacted at 866-700-5927.
Progressive Challengers Like Jamaal Bowman Put in the Work—Now Can They Get the Votes?
It's a shame to see such incompetence in NYC, especially during such an important election featuring many vibrant challengers who have worked on these campaigns for years, refusing corporate donations and instead relying on thousands of phonebanks and local canvassers.
One such challenger, Jamaal Bowman, has made headlines for his groundbreaking campaign. A former middle school principal, Bowman is running to unseat Eliot Engel, who has been in Congress since 1989.
"The election on June 23 will thus be a test of whether the energy on American streets translates into votes," writes Michelle Goldberg. "Engel is a 16-term incumbent, the head of the House Foreign Affairs Committee. If he's dethroned by a political newcomer calling for defunding the police, it could be as politically earthshaking as Ocasio-Cortez's victory two years ago."

"When you look at the impact of concentrated poverty that's been created by bad policy, and the trauma that results from that, and then add on top of it stop-and-frisk policing, zero-tolerance schools, you're dealing with a population of black and Latino students that consistently feel occupied," Bowman said, his experience and energy a stark contrast to Engel's.
Other strong challengers are emerging, bringing extensive experience in community organizing along with varied backgrounds. Jabari Brisport, running for State Senate in District 25, is a queer Black socialist who is also running on a campaign to provide healthcare and housing for all.
While some of these challengers' progressive ideals may have been written off a few months ago, as Bernie Sanders' were, it's clear that we are in a new iteration of America. New forms of unrest and revolutionary sentiments are shaking the nation's streets. With unemployment skyrocketing and healthcare hanging in the balance, ideas like Medicare for All and a Homes Guarantee seem not only plausible—they seem necessary.

It's hard to know whether the tremendous energy currently in the streets for the Black Lives Matter movement will translate into votes. But on the other hand, with so much voter suppression and incompetence at polling sites in NYC, it's hard to know if any of this is fair at all.
Voter Suppression and Disenfranchisement: An American Tradition
Voter suppression is, of course, not reserved to NYC. It has a very long and deeply embedded history in America, dating back to the Jim Crow laws that suppressed poor and non-white voters (like poll taxes, literacy tests, and grandfather clauses) and continuing to today.
In Kentucky, where Charles Booker is vying to be the Democrat who takes on Mitch McConnell for Senate Majority Leader, talk of voter suppression is everywhere. "Fewer than 200 polling places will be open for voters in Kentucky's primary Tuesday, down from 3,700 in a typical election year," reported the Washington Post.
In Georgia earlier this month, Black voters had to wait up to five hours to cast ballots in some cases. The event was called a "complete meltdown."

Faith in American democracy has continued to erode (if it was ever there), and certainly all this will only add fuel to that fire. Does that mean that insurgent progressive champions have more or less of a chance? We'll have to wait and see, while keeping in mind that election results may be distorted by incompetence, lack of funding, or something as insidious as illegal tampering.
We're here, and we're growing in numbers.
Everybody knows that young people have the lowest voting turnout rates of any demographic. It's a statistic that's often used against us to support allegations that we're lazy, self-involved, and too apathetic to care about the future of politics. For some of us, that's true. But within that 18-29 year-old demographic, there's a community that's too often overlooked.
A recent estimate from Pew Research Center finds that naturalized citizens will comprise about 10% of the eligible voters in the 2020 election–that's about 23 million people, a 93% increase since 2000. That's right: We're here, and we're growing.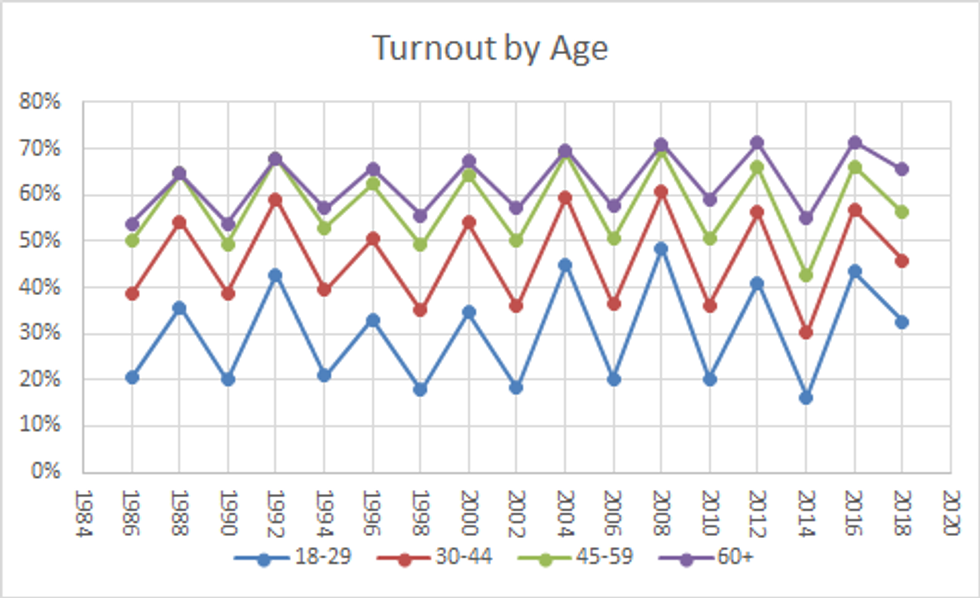 ElectProject
The power of naturalized citizen voters shouldn't be underestimated. Generally speaking, voting turnout rates of naturalized citizens are higher than natural citizens. According to Pew, 34% of naturalized citizen voters are Latinx and 31% identify as Asian; in each of those communities, more foreign-born immigrants show up to vote than non-immigrants. Where are these voters located? 56% of U.S. immigrants reside in the country's four most populated states. Of course, these are also the states with the most members of the electoral college: California (55), New York (29), Texas (38), and Florida (29).

It's no wonder why naturalized voter turnout would be high. Even as a naturalized citizen since I was one and a half years old, I can't take my right to vote for granted. Not even my jaded attitude as an academic or an irony-poisoned millennial can make me forget that 55 years ago, people like me were barely allowed into this country, thanks to immigration quotas and plain discrimination. The Immigration and Nationality Act of 1965 eliminated the quota system, and while the new immigration policy still favored northern and western Europeans, the law allowed increased flow of immigrants from Asia, Africa, and Latin America.
Amidst today's immigration crisis under the Trump administration, a growing number of voters are immigrants or the children of immigrants and shouldn't be ignored or dismissed. Even if immigration trends stay the same (rather than increase, as they are more likely to), then today's 10% of voters who are naturalized citizens will become at least 20% by 2040, with immigrants predicted to be the driving force of population growth in the U.S. in coming years.
These numbers impact the turnout of young voters like me and young people's investment in the policies and overall political system, which has turned away people who looked like me and which may turn away those people in the future if policies aren't changed. I'm a naturalized citizen, so I vote.
And Their Jobs Owe Them Money for It.
Election day is here.
Not the big one that the whole county is obsessed with—that's still a year away. This is the little one in which your voice can actually make a difference.
All across the country, on Tuesday November 5th, local elections and special elections give a voice to the tiny fraction of voters who will actually show up. Historically speaking, these are likely to be aging voters who no longer work or have the luxury to set their own schedules. Historically speaking, young people have allowed the local government to be ruled by this privileged and aberrant minority of voters, even as their interests and agendas have drifted further from the cultural center. Historically speaking, we've thrown our power away—and not just our power, we've been throwing away paid time off work!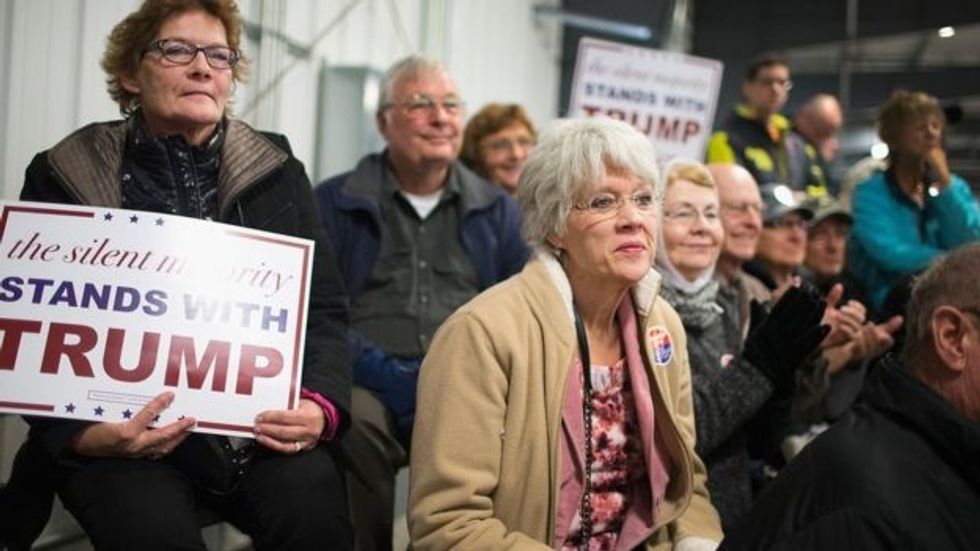 Getty
This is not like us. Aren't we the generation of entitled slackers who use any excuse to skip work? Is that just a myth created by baby boomers to make us sound way cooler—and therefore more threatening—than we actually are? In almost every state in the US, your boss is legally required to give you time off on election day to go vote! And in most states, that time off is paid!
In New York, any employee scheduled to work on Election Day is allowed three hours paid time off. In California, it's two hours. So why would you give away your labor? Find out where your polling place is, and figure out how long it takes to get there. If it's less than the time you're getting paid for, have you considered walking? If there's one thing better than a lovely Autumn stroll in the afternoon sun, it's getting your boss to pay for it.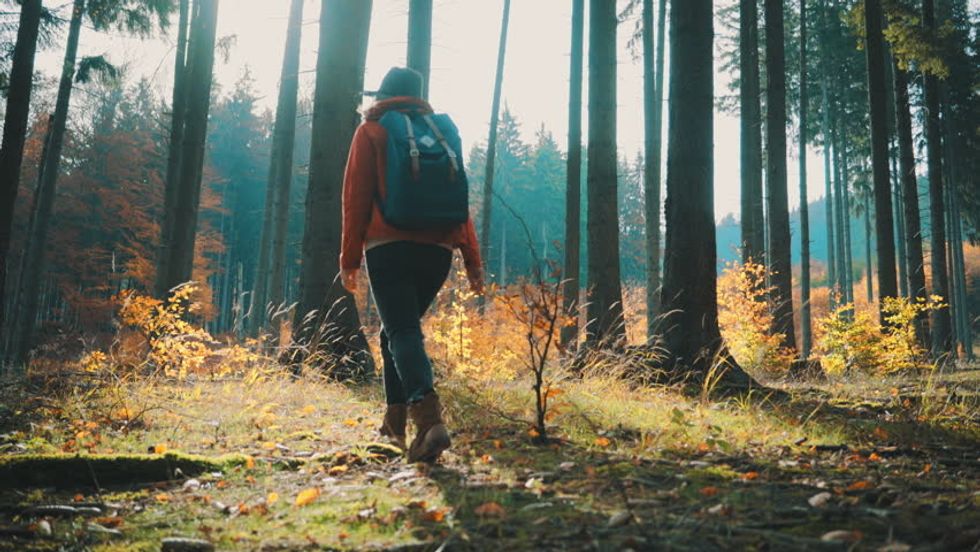 What getting paid could look like on TuesdayShutterstock
Along with the countless municipal elections that will otherwise be decided by retirees, there are a number of state-level races worth watching, from the Virginia state legislature elections, which could flip both houses, to the effort to reinstate affirmative action measures in Washington state. In New York, several ballot measures have been getting attention, in particular the issue of ranked-choice voting, which will go into effect in 2021 if the voters choose it tomorrow.
Would you rather that decision be made by people who might not live to see it take effect? Or would you rather you and all your friends get a half-day to go vote? Remember how much you love half-days? So, take one! Spend ten minutes on ballotpedia, then take three hours off work.
Even if you think electoralism is a joke, and you devote your life to activism that will tear down the state and rebuild it from scratch, elections can build enthusiasm and political engagement. If anything, show up and write in "voting is for chumps." Maybe a surprising turnout of young people will get some more people to start the long process of waking up to to political realities. Maybe some candidates will notice the demographics and start shifting their politics to appeal to people like you. It could happen!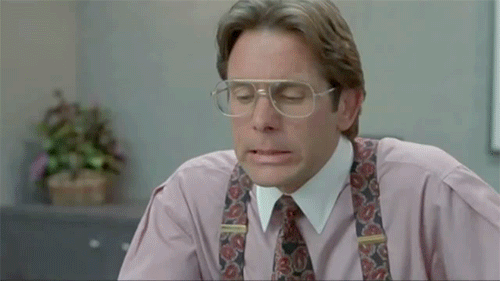 Office Space
Or maybe you'll just get a paid afternoon off, and watch your boss try—and fail—to argue with the law. Win-win.
Bernie is talking about voting rights, but is this the most important issue facing offenders?
Bernie Sanders has gotten some attention, and a lot of criticism, for proposing that people currently incarcerated, on probation, or parole should have the right to vote.
He even wrote an op-ed about it. Kamala Harris said she supported the idea and then flip-flopped once she realized what a gaffe it was. Vox has an excellent, though undoubtedly "woke" take on the issue here.
This is a legislation that is opposed by 3 out of 4 Americans, which reveals that Bernie is a dangerous, even reckless candidate for the Dems. So many of his views are completely out of line with the mainstream. And we all know who is going to focus on those if he somehow surpasses Biden as the nominee.
Efforts to reform the criminal justice system are vital, but voting rights are just about at the bottom of the list of what matters to offenders. They want access to education and job training and work opportunities that will give them a chance to be productive in the world once they finally get out. The First Step Act was an excellent bit of progress, but there is so much more to do to block the school-to-prison pipeline. Progress is being made at the state level, and there seems to be a bipartisan consensus, aside from Sen. Tom Cotton, to keep reform moving forward.
State by state, offenders need fewer of the tripwires- high bail amounts, fees, fines, drug tests- that get them locked up in the first place or sent back to prison. Overcrowded conditions still abound in so many facilities.
While Bernie dreams of things that few people support, will he draw attention away from needed reform, maybe even turn people against it?
Democrats have control of the House for the first time in eight years. Now, they have a mandate to push for a bold agenda on infrastructure, healthcare, immigration, and voting rights.
After months of warnings, the "Blue Wave" finally came to shore. Democrats took back control of the House, gaining 32 seats, a number that could increase to 38 or 39, depending on the results of the uncalled races. With the party back in charge of the lower chamber, much of the discussion around what their priorities should be has revolved around investigating the president and his myriad offinancial and political scandals. House Democrats have a clear mandate to fulfill their constitutional duty to provideoversight of the White House, but Democrats also have a mandate to address a number of major legislative issues. Though it's unlikely Democrats that will get any of these priorities pushed before the president and a Republican Senate, it's crucial that they signal to their voters what they want to done should they win the presidency and the Senate in the future.
Infrastructure
As a candidate and in the beginning of his presidency, Donald Trump promised to tackle the nation's crumbling infrastructure. That, of course, has gone nowhere and every "Infrastructure Week" ended in some scandal, quickly becoming anongoing joke. But thestate of America's infrastructure is nothing to joke about. Infrastructure spending has long been a Democratic Party priority before Trump attempted to co-opt it. Democrats should push that issue once again, proposing a bold infrastructure plan to repair crumbling roads and bridges, modernize public transportation systems, expand access to high-speed, fiber-optic Internet, and invest in green energy projects like wind, solar, and hydroelectric power.
Such an infrastructure plan would signal the party's commitment to investing in neglected communities and funding renewable energy projects such as a broader plan to combat climate change—not to mention open the door to the manyeconomic benefits of infrastructure spending. It would also establish a clear contrast with Trump's previous infrastructure plan that's been criticized as agiveaway to private contractors. The president has said he is willing to work with Democrats, so why not press him to keep his word? Democrats would be wise to pressure the president and his Republican supporters to prioritize infrastructure, or face political consequences.
Healthcare
No other issue played a bigger role in the Democrats' midterm success than healthcare. Their electoral message on healthcare was simple: Protect people with pre-existing conditions, expand coverage and stop proposed cuts to Medicare and Medicaid. Now they must deliver on these promises. House Democrats can immediately pass legislation to protect coverage for people with pre-existing conditions, pressuring Trump and other Republicans who have vowed to do the same to keep their word. With a full repeal of the Affordable Care act now temporarily off the table, Democrats should push to expand coverage and address the limitations of the ACA. These can range from introducing incremental policies that get support from more moderate Democrats, like legislation tostabilize insurance markets, to bolder policies that attract the progressive wing of the party, like allowing Medicare more power tonegotiate drug prices and proposing aMedicare buy-in for 55 to 64-year-olds.
While the long-term goal for the party should be to push for a Medicare for All system, these are positive steps toward a goal that still has a lot of opposition from within the party. Finally, any budget proposed by House Democrats should reverse any funding cuts to Medicare and Medicaid. Democrats have an ideal opportunity to push for a positive vision on healthcare and continue to have the upper hand on the issue heading into 2020.
Immigration
Bitter political battles over immigration, especially over funding for the border wall and the fate of DACA, will be a prominent feature of politics the next two years. Democrats are right to be alarmed over the administration's immigration policies like family separation and ending DACA, but now it's crucial they advocate for an immigration agenda in contrast to the Republican agenda. With the fate of DACA likely in thehands of the Supreme Court, Democrats must push for a long-term legislative solution. The most stable solution is the passage of the Dream Act. It would also be politically beneficial for the Democrats to bring it to the floor cleanly, without a compromise on funding for the wall. Furthermore, Democrats should schedule hearings about the family separation policy and Trump's pre-election decision to bring troops to the southern border in response to the migrant caravan. Democratic voters havebecome more liberal on immigration, and it's important the party signal to its base that they are willing to find solutions on the issue without compromising its core values.
Voting Rights
Much of the post-election analysis has focused on the effects of voter suppression, notably in Georgia, North Dakota, and Florida. These voter suppression efforts have only increased since theSupreme Court struck down the section of the Voting Rights Act, which required states with a history of racial discrimination to get permission from the Department of Justice when enacting any changes in voting laws. In response, states around the country immediately passed strict voter ID laws. Fortunately, the Supreme Court decision left the door open for future legislative action. House Democrats can immediately take action andstrengthen the Voting Rights Act. They would also be wise to propose legislation to make Election Day a federal holiday, or move Election Day to a Sunday, as it is in most places around the world. While Republicans are busy spreadingconspiracy theories about voter fraud, Democrats should take the opposite path and make it clear they will fight continuing discrimination in voting. For strategic and moral purposes, the party has an obligation to extend democracy in every way when voting rights are under tremendous pressure.
Dan is a writer, thinker and occasional optimist in this random, chaotic world. You can follow him on Twitter @danescalona77.