"A tree is best measured when it is down," the poet Carl Sandburg once observed, "and so it is with people." The recent death of Harry Belafonte at the age of 96 has prompted many assessments of what this pioneering singer-actor-activist accomplished in a long and fruitful life.
Belafonte's career as a ground-breaking entertainer brought him substantial wealth and fame; according to Playbill magazine, "By 1959, he was the highest paid Black entertainer in the industry, appearing in raucously successful engagements in Las Vegas, New York, and Los Angeles." He scored on Broadway, winning a 1954 Tony for Best Featured Actor in a Musical – John Murray Anderson's Almanac. Belafonte was the first Black person to win the prestigious award. A 1960 television special, "Tonight with Belafonte," brought him an Emmy for Outstanding Performance in a Variety or Musical Program or Series, making him the first Black person to win that award. He found equal success in the recording studio, bringing Calypso music to the masses via such hits as "Day-O (The Banana Boat Song)" and "Jamaica Farewell."
Harry Belafonte - Day-O (The Banana Boat Song) (Live)www.youtube.com
Belafonte's blockbuster stardom is all the more remarkable for happening in a world plagued by virulent systemic racism. Though he never stopped performing, by the early 1960s he'd shifted his energies to the nascent Civil Right movement. He was a friend and adviser to the Reverend Doctor Martin Luther King, Jr. and, as the New York Times stated, Belafonte "put up much of the seed money to help start the Student Nonviolent Coordinating Committee and was one of the principal fund-raisers for that organization and Dr. King's Southern Christian Leadership Conference."
The Southern Poverty Law Center notes that "he helped launch one of Mississippi's first voter registration drives and provided funding for the Freedom Riders. His activism extended beyond the U.S. as he fought against apartheid alongside Nelson Mandela and Miriam Makeba, campaigned for Mandela's release from prison, and advocated for famine relief in Africa." And in 1987, he received an appointment to UNICEF as a goodwill ambassador.
Over a career spanning more than seventy years, Belafonte brought joy to millions of people. He also did something that is, perhaps, even greater: he fostered the hope that a better world for all could be created. And, by his example, demonstrated how we might go about bringing that world into existence.
For most people, Biden's plan is great news.
With the election of Joe Biden to the Presidency, you're probably here seeking to understand how much your taxes are going to go up.
The answer: most people will see no tax increases.
The tax plan that Joe Biden has rolled out is targeted at individuals making more than $400,000 a year, less than 1% of the population of the US. If you (like me) are not one of these lucky individuals, then it's very-likely that nothing in this article is going to apply to you.
But, for argument's sake, let's hop in the Model S, drive over to the penthouse, and analyze what Biden's tax code plans mean for you.
If you make over $400,000 a year
First, Biden is going to impose a 12.4% tax on incomes over $400,000 to fund Social Security, split evenly between employers and employees. This is a new tax, because Social Security taxes in the past have been capped on income at or below $137,700.
People who made over $137,700 had a tax break where they didn't have to pay into Social Security for all of their income. Biden's tax plan still allows people making over $137,700 to not pay the Social Security payroll tax for income above that amount as long as they make under $400,000.
When your income exceeds $400,000, you then have to start paying the tax again. This creates an interesting tax structure where people's income at the very bottom and the very top of their income is being taxed for Social Security, but income in the middle is not.
Second, while Biden is likely to keep many of changes from the Tax Cuts and Jobs Act, he has stated that he is going to revert the marginal tax rate for individual incomes above $400,000 from 37% back to the previous 39.6%. As with the Social Security tax, this does not kick in unless your income goes above $400,000.
Individuals making above $400,000 will also have their incomes above $400,000 see itemized deductions capped at 28%. That means if your income is over $400,000 and your tax rate is over 28%, you have less options for itemizing your deductions to get a lower tax rate.
Some business owners have benefitted from deducting up to 20% of their business income as well as 20% of the dividends from qualifying Real Estate Investment Trusts (REITs) on their taxes. Biden is proposing phasing that out for incomes above – drumroll - $400,000.
But what if you're not just making $400,000 a year? What if you are making even more than $400,000 a year? What if you earn over $1 million a year? That's when Biden's really going to hit you where it hurts – your investments.
Most people pay taxes on what's called "earned income," referring to things like your salary at your job. The tax rates for that range from 10% to 37%, depending on how much you make. If you make money from investments instead, that's a whole different story.
If you buy an investment and sell it for a profit within one year of purchase, you would pay your normal income tax on any profit you make. But if you hold the investment for longer than a year, you pay a reduced tax rate between 0% and 20%, depending on your income.
If you make over $200,000 ($250,000 for married couples), you would also pay a 3.8% tax on net investment income. What Biden is proposing is taxing any income over $1 million the same regardless of it comes from your salary or your long-term investments.
The wealthiest people in the US have seen a large amount of their income come from investments, and this measure would keep the wealthiest Americans from paying less in taxes than average working people just because the money comes from holding stocks or real estate instead of a traditional job.
If you make under $400,000 a year
Let's say that you, like more than 99% of Americans, do not make $400,000 a year. Does this mean Biden's tax plan will not affect you at all? There's actually a decent chance you might see some changes to your taxes.
Biden is proposing bringing back the First-Time Homebuyers' Tax Credit, originally created to help the housing market during the Great Recession, and provide up to $15,000 for first-time homebuyers. With interest rates at historic lows, this may be another incentive for you to consider dipping your toes into the real estate game and becoming a homeowner.
Biden is also proposing expanding the Child and Dependent Care Tax Credit from $3,000 up to $8,000 for one dependent and $16,000 if you have multiple dependents. The maximum reimbursement rate would also adjust from 35% to 50%. If you have kids or other dependents, this may reduce how much you pay in taxes by giving you a child tax credit the money you spend to support your family.
Biden also has a few very targeted tax cuts and tax benefits that will apply to a much smaller group of people. One is expanding the Earned Income Tax Credit (a tax credit for low-income people who are very close to the poverty line) and allowing people over the age of 65 to also claim the credit even if they do not have dependent children.
He would also provide a refundable low-income renter's credit, reinstate tax credits for the purchase of electric vehicles and improvements to your home to make them more energy-efficient, as well as exempt forgiven student loans from taxable income. These may not apply to as wide a group of people, but if you're older, a renter, looking to live a more green lifestyle, or seeking forgiveness for student loans, Biden's tax proposals can have you looking at a smaller tax bill.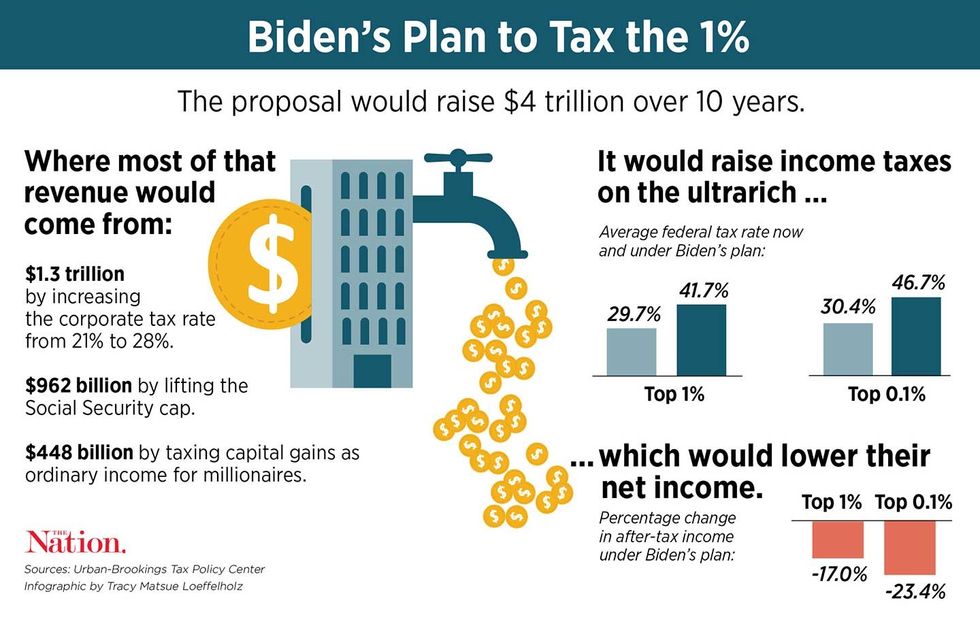 Biden's plans for inheritances
At first glance, it looks like everyone making more than $400,000 a year will pay higher taxes and everyone else will pay less taxes than they currently do. However, there is a part of Biden's tax plan that may have an impact on you even if you are lower income – if you have a rich family.
The Tax Cuts and Jobs Act raised the threshold at which estate taxes are paid and lowered how much they have to pay in taxes. If you stand to inherit an estate worth $11.6 million dollars today ($23 million if you are a married couple), right now you don't pay taxes on it.
If you inherit more than that, you would pay a top rate of 40% tax. Biden is proposing lowering the threshold where the tax would kick in back down to $3.5 million ($7 million for married couples) and raising the tax rate back to 45%. This will affect roughly 0.3% of estates. If you are in the 99.7%, you do not need to worry about the Biden inheritance policy.
Now, the next part is closing an inheritance loophole called the "stepped-up basis" loophole. Right now, when an heir inherits an asset, they only pay taxes on the gain in value of the asset from the time that they inherited it.
Let's say your parents bought $100 worth of stocks decades ago and today those stocks are worth $10,000. If your parents passed away and left you the stocks, you would be allowed to sell them immediately and not pay any taxes.
If you held the stock and the price rose to $12,000, you would only pay taxes on the $2,000 in value the stocks gained since you inherited it. This because the initial value of the stocks would be "stepped-up" to the value at the time you inherited it rather than the value at the time your parents bought it.
This loophole has allowed the very wealthy to leave very valuable assets to their children without needing to pay taxes and allowed generations to pass large fortunes to their children. Biden has proposed closing this loophole and not stepping-up the value of an asset when it is inherited; taxes will instead be paid on the value of the asset from when it was first purchased.
This part of the plan has yet to be fully fleshed-out by Biden, but it appears to be modelled after a proposal from the Obama administration. That plan allowed an exclusion of $100,000 per person (rising with inflation) and excluding $250,000 for primary residences ($500,000 for couples). It also allowed a 15-year payment period and tax deferrals for family-owned small businesses. Biden may roll out similar provisions once he rolls his tax plan out before congress.
Does any of the Biden tax policy outlines even matter?
Maybe?
Biden has presented something of a wish list for his tax plan, but that doesn't mean he can wave a magic wand on January 20th and put it into place. This plan will require significant negotiations in Congress, and if Republicans retain a Senate majority, they may refuse to even allow a bill to have a hearing. Ultimately, Biden's tax proposals may change significantly as they work their way through Congress and if they are not able to garner enough support, they may never come into effect.
We're here, and we're growing in numbers.
Everybody knows that young people have the lowest voting turnout rates of any demographic. It's a statistic that's often used against us to support allegations that we're lazy, self-involved, and too apathetic to care about the future of politics. For some of us, that's true. But within that 18-29 year-old demographic, there's a community that's too often overlooked.
A recent estimate from Pew Research Center finds that naturalized citizens will comprise about 10% of the eligible voters in the 2020 election–that's about 23 million people, a 93% increase since 2000. That's right: We're here, and we're growing.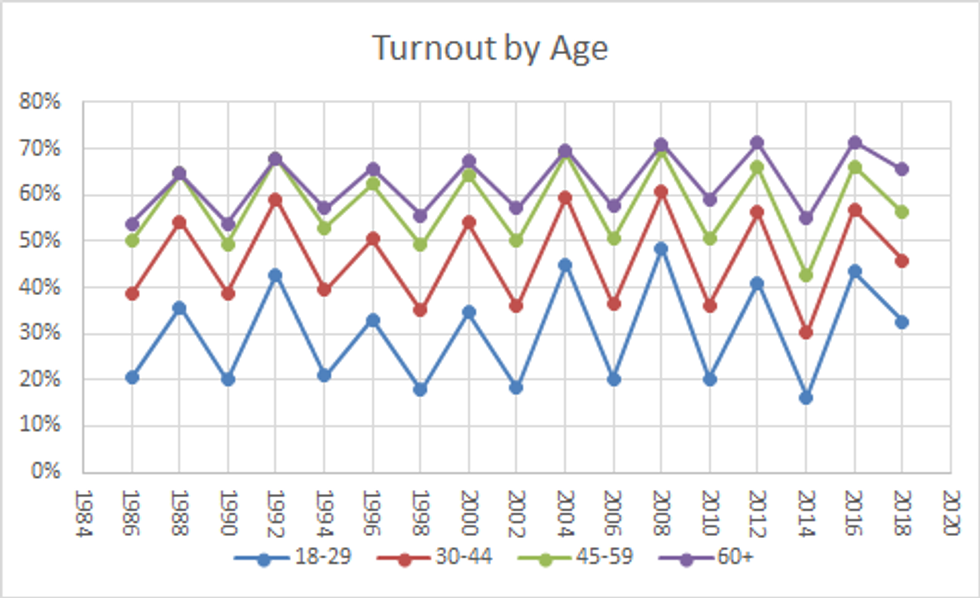 ElectProject
The power of naturalized citizen voters shouldn't be underestimated. Generally speaking, voting turnout rates of naturalized citizens are higher than natural citizens. According to Pew, 34% of naturalized citizen voters are Latinx and 31% identify as Asian; in each of those communities, more foreign-born immigrants show up to vote than non-immigrants. Where are these voters located? 56% of U.S. immigrants reside in the country's four most populated states. Of course, these are also the states with the most members of the electoral college: California (55), New York (29), Texas (38), and Florida (29).

It's no wonder why naturalized voter turnout would be high. Even as a naturalized citizen since I was one and a half years old, I can't take my right to vote for granted. Not even my jaded attitude as an academic or an irony-poisoned millennial can make me forget that 55 years ago, people like me were barely allowed into this country, thanks to immigration quotas and plain discrimination. The Immigration and Nationality Act of 1965 eliminated the quota system, and while the new immigration policy still favored northern and western Europeans, the law allowed increased flow of immigrants from Asia, Africa, and Latin America.
Amidst today's immigration crisis under the Trump administration, a growing number of voters are immigrants or the children of immigrants and shouldn't be ignored or dismissed. Even if immigration trends stay the same (rather than increase, as they are more likely to), then today's 10% of voters who are naturalized citizens will become at least 20% by 2040, with immigrants predicted to be the driving force of population growth in the U.S. in coming years.
These numbers impact the turnout of young voters like me and young people's investment in the policies and overall political system, which has turned away people who looked like me and which may turn away those people in the future if policies aren't changed. I'm a naturalized citizen, so I vote.
And Their Jobs Owe Them Money for It.
Election day is here.
Not the big one that the whole county is obsessed with—that's still a year away. This is the little one in which your voice can actually make a difference.
All across the country, on Tuesday November 5th, local elections and special elections give a voice to the tiny fraction of voters who will actually show up. Historically speaking, these are likely to be aging voters who no longer work or have the luxury to set their own schedules. Historically speaking, young people have allowed the local government to be ruled by this privileged and aberrant minority of voters, even as their interests and agendas have drifted further from the cultural center. Historically speaking, we've thrown our power away—and not just our power, we've been throwing away paid time off work!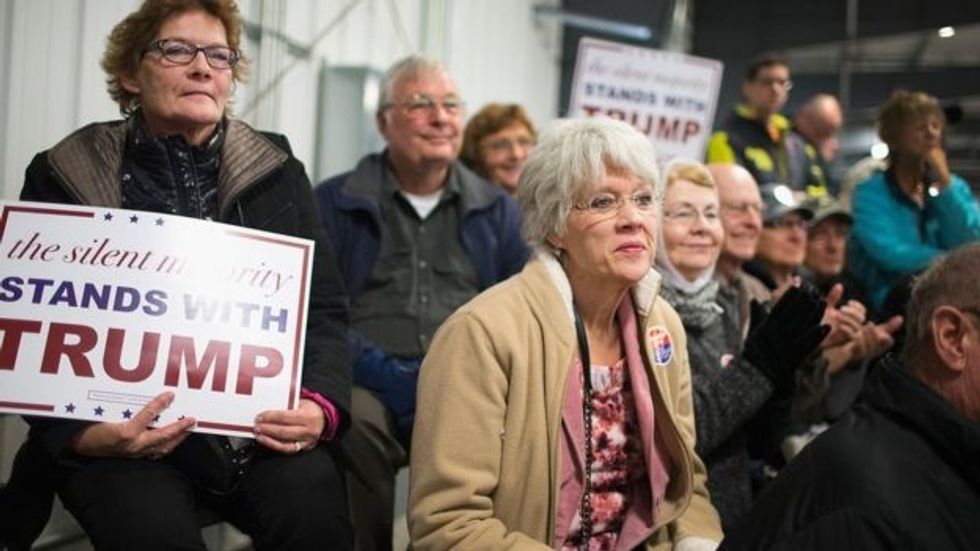 Getty
This is not like us. Aren't we the generation of entitled slackers who use any excuse to skip work? Is that just a myth created by baby boomers to make us sound way cooler—and therefore more threatening—than we actually are? In almost every state in the US, your boss is legally required to give you time off on election day to go vote! And in most states, that time off is paid!
In New York, any employee scheduled to work on Election Day is allowed three hours paid time off. In California, it's two hours. So why would you give away your labor? Find out where your polling place is, and figure out how long it takes to get there. If it's less than the time you're getting paid for, have you considered walking? If there's one thing better than a lovely Autumn stroll in the afternoon sun, it's getting your boss to pay for it.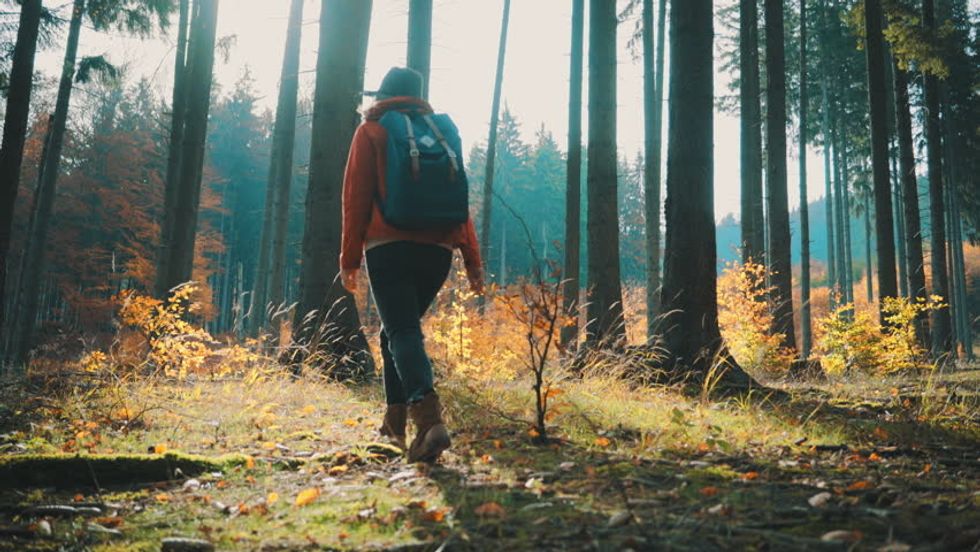 What getting paid could look like on TuesdayShutterstock
Along with the countless municipal elections that will otherwise be decided by retirees, there are a number of state-level races worth watching, from the Virginia state legislature elections, which could flip both houses, to the effort to reinstate affirmative action measures in Washington state. In New York, several ballot measures have been getting attention, in particular the issue of ranked-choice voting, which will go into effect in 2021 if the voters choose it tomorrow.
Would you rather that decision be made by people who might not live to see it take effect? Or would you rather you and all your friends get a half-day to go vote? Remember how much you love half-days? So, take one! Spend ten minutes on ballotpedia, then take three hours off work.
Even if you think electoralism is a joke, and you devote your life to activism that will tear down the state and rebuild it from scratch, elections can build enthusiasm and political engagement. If anything, show up and write in "voting is for chumps." Maybe a surprising turnout of young people will get some more people to start the long process of waking up to to political realities. Maybe some candidates will notice the demographics and start shifting their politics to appeal to people like you. It could happen!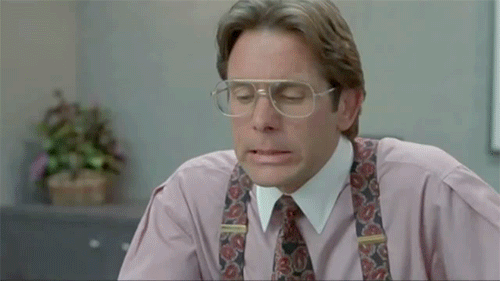 Office Space
Or maybe you'll just get a paid afternoon off, and watch your boss try—and fail—to argue with the law. Win-win.
Historically, fewer than 10% of all presidential vetoes have been overturned, or 106 in total.
On Tuesday, the House of Representatives voted 245-182 to overrule Donald Trump's declaration of national emergency regarding immigration at the U.S.-Mexico border. Trump declared a national emergency on February 15 in hopes to redirect up to $8 billion from military funds and the Treasury to fund a border wall. While unprecedented, the tactic could theoretically manipulate the Constitution's funding laws to successfully bypass Congress and allow a sitting president to reallocate funds without congressional permission. Even though the House passed the resolution to terminate the declaration of emergency, Trump has vowed to veto the resolution if it should make it to his desk. So how can Congress overrule a veto, and how rarely is it done?
When a president vetoes a bill, Congress can only override the veto by taking a second vote in both chambers and passing the bill with a two-third majority in both houses. Historically, fewer than 10% of all presidential vetoes have been overturned, or 106 in total. The last time Congress over-ruled a veto was October 11, 2000, when Bill Clinton's bill Energy and Water Development Appropriations.
The rarity of a veto override is attributed to the bipartisan conflict of each chamber of Congress. For example, in 2000, the Republicans held a majority in both the Senate and the house when they overruled the sitting Democrat president. The current Congress is divided between a Democrat-lead House (235-199) and a Republican-led Senate (53-45). Achieving a two-thirds majority in both chambers of Congress is simply unlikely when they are led by separate parties.
As for the resolution to overrule Trump's national emergency, the Senate is set to vote on the resolution before March 18. Since it's a privileged measure, no filibustering is allowed; only a majority will pass or defeat the resolution. The crux of the matter is whether enough Republican Senators can be swayed to vote with the Democrats. As of Friday, three Republican Senators have vowed to to do so: Susan Collins of Maine, Lisa Murkowski of Alaska, and Thom Tillis of North Carolina. Only four more would be needed to send the resolution to Trump, assuming all Democrat Senator voted with their party. According to Five Thirty Eight, if Trump vetoes the measure, then both chambers of Congress are short of the votes needed to override (50 short in the House and 20 short in the Senate).
Thom Tillis wrote an op-ed for The Washington Post explaining his position to vote against party: "As a U.S. senator, I cannot justify providing the executive with more ways to bypass Congress," Tillis explained. "As a conservative, I cannot endorse a precedent that I know future left-wing presidents will exploit to advance radical policies that will erode economic and individual freedoms."
Prior to the House vote, Speaker Nancy Pelosi addressed House Republicans, "Is your oath of office to Donald Trump or is it to the Constitution of the United States? You cannot let him undermine your pledge to the Constitution."
Meg Hanson is a Brooklyn-based writer, teacher, and jaywalker. Find Meg at her website and on Twitter @megsoyung.
The refugee crisis hasn't gone anywhere. But news outlets and political leaders everywhere are ignoring it—and xenophobia is making it worse.
Around 2015, the so-called European refugee crisis was topping every newspaper headline. Reports of the 5.2 million refugees pouring in from Syria and other war-torn countries that year led to mass calls for mobilization to create infrastructure and support systems for displaced peoples. The photo of Alan Kurdi, the drowned three-year-old who provided a name and face to the crisis, sparked international acknowledgment and inspired humanitarian activists all over the world.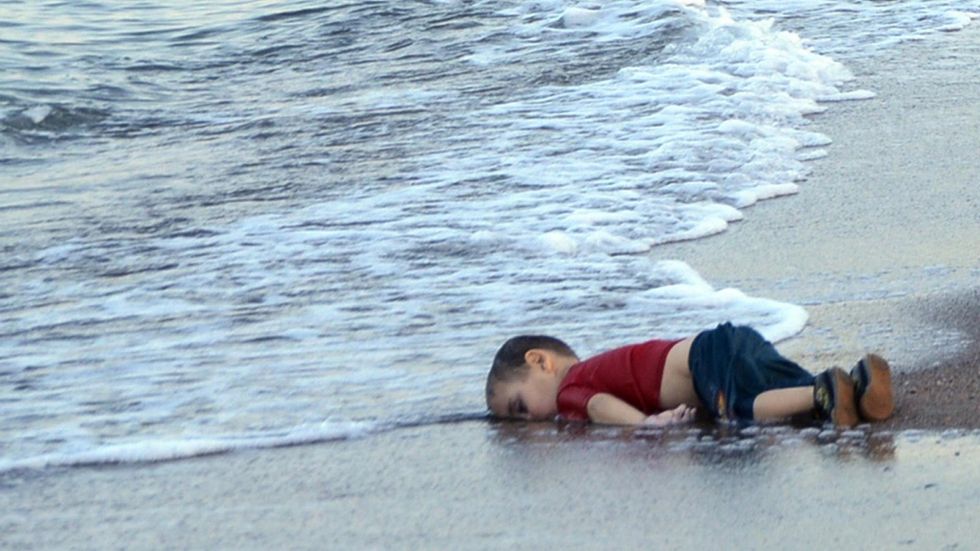 Alan Kurdi, via Medium
But that was four years ago. What has happened to those 5.2 million since then?

Firstly, there are a lot more than 5.2 million now. According to the UN, as many as 63.5 million people have had to flee their homes because of conflict since World War II; and today, roughly eight thousand people per month arrive in Greece, Italy, and Spain from Syria, Guinea, Algeria, and neighboring countries. These numbers are staggering; the lives they describe are almost impossible to imagine. But each figure corresponds to individual experience and a body that likely has crossed countless miles of ocean to arrive on European shores. Though it is impossible to generalize their stories, the majority of these people are currently stranded in liminal places like refugee camps or living as undocumented citizens without access to rights, living wages, and other protections.
According to the Aegean Boat Report, around 20 boats have arrived on the Greek island of Lesvos alone in February 2019, carrying a total of 791 people. Lesvos's Moria Camp holds somewhere between eight to ten thousand refugees; it was initially designed to hold ten. Many have been there for over half a decade, and the conditions in the camp are becoming more and more unlivable by the day.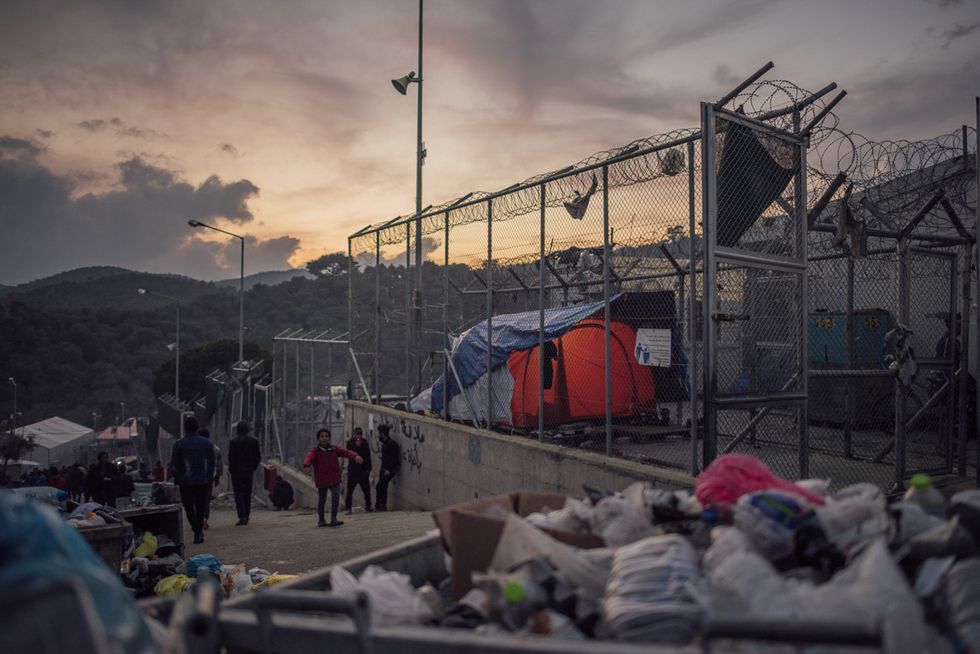 Moria Camp, via Al Jazeera
Many refugees go through hell and back to get there. Left with no choice but to flee violence and unlivable conditions, many spend thousands of dollars on hiring a smuggler who could carry them across the sea. The journey is treacherous—smugglers sometimes have deals with authorities or even pirates, and recent reports have revealed that the journey is more dangerous than ever before, with 1,600 to as many as 2,730 people dying at sea in 2018. The UNHCR released a report which argued that although the official number of migrants crossing the Mediterranean fell last year, this was likely due to "reductions to search and rescue capacity coupled with an uncoordinated and unpredictable response to disembarkation." This in turn, "led to an increased death rate as people continued to flee their countries due to conflict, human rights violations, persecution, and poverty." As the world forgets, the little structure and safety netting that does exist inevitably falls apart.

The news is a strange beast. Some stories can dominate for months and fade out so suddenly it's almost like they never happened; particularly shocking acts of individual or random violence can consume headlines while systematic, long-term horrors can fade away, having lost their ability to capture audiences' attention. With countries like South Sudan, Yemen, and Afghanistan steadily experiencing mass exoduses for years and years at a time, and with the inundation of tragic stories and gory photographs from Syria, it's easy for ongoing horrors to slip underneath an ocean of facts and figures that seem too overwhelming to address.
It's also easy for governments to shirk off responsibility for taking in refugees, seeing as technically they are stateless and, therefore, are not protected by any citizenship rights. Though the Universal Declaration of Human Rights guarantees basic protections for all people on earth, it does not specify which countries are responsible for providing these protections.
But every political decision manifests in lived experiences. For example, when migrants arrive on the shores of Lesvos, they are sometimes met with volunteers who provide water and transportation to the camps. Families and individuals are assigned at random to tents, which are crammed next to each other, creating unlivable conditions.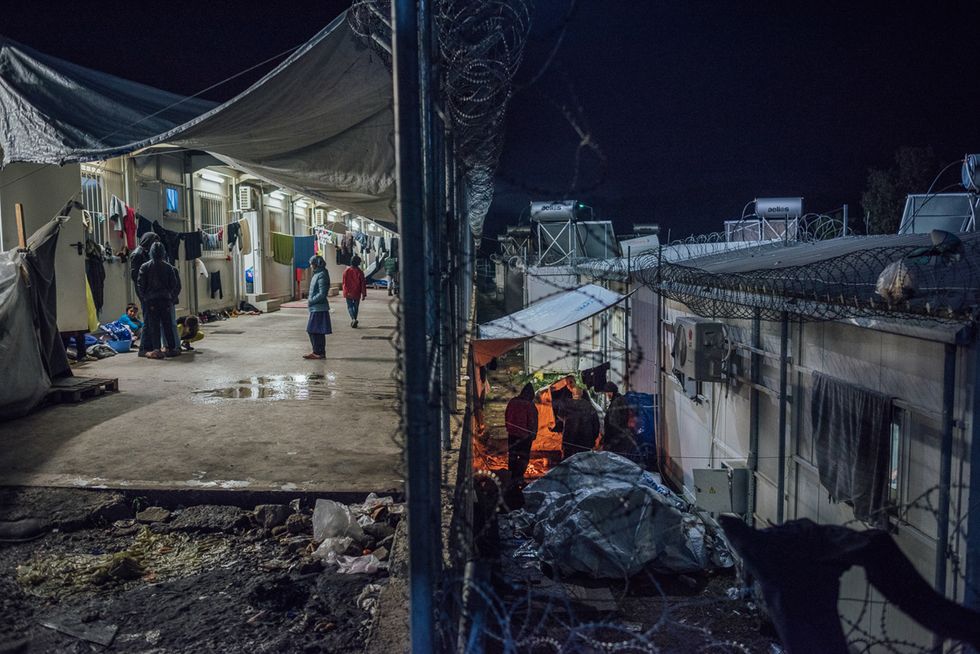 Image via aljazeera.com
Lesvos, in particular, has an extensive volunteer population, but overall aid groups often work as band-aids, failing to heal the sources of a larger issue and failing to structure a pathway forward. Instead, aid groups and refugees languish on Lesvos, in the grey area of statelessness and global amnesia. NGOs are gradually shifting their focus to working with refugees and locals to develop long-lasting relationships and skills, which can propel migrants forward into new lives.

But in light of the antipathy many locals hold towards newcomers, and also because of the trauma, language barriers, or other struggles that migrants face, the process of adjustment is challenging and will require individualized attention, patience, and cohesive efforts. Reports reveal that the majority of refugees fleeing severe conflicts will have vestiges of trauma; the IRC reported high levels of depression and PTSD among refugees across the board.
A 2011 Oxford University study found that the best way for refugees to move forward is through integration into life in their new countries. Solutions lie in treating the wound at its source, addressing xenophobia, and fighting for fair opportunities to education, jobs, healthcare, and other vital structural support systems. On the other hand, stranding migrants in places like Lesvos—where they live in unsanitary and dangerous conditions, surrounded by strangers who may also be experiencing trauma, with no idea of if or when they will be able to leave—is a product of a collective worldwide amnesia, a refusal to see what is happening in real time.
Long-term, slow-moving challengers are not foddered for breaking news. Particularly massive floods of refugees might pique the interest of a world leader; an artist might draw attention to the crisis through an installation in a busy city; but always, the cycles of violence and erasure continue as the world gets caught up in shinier, brighter topics. But remembering and acknowledging what is happening is the first step to moving in a new direction.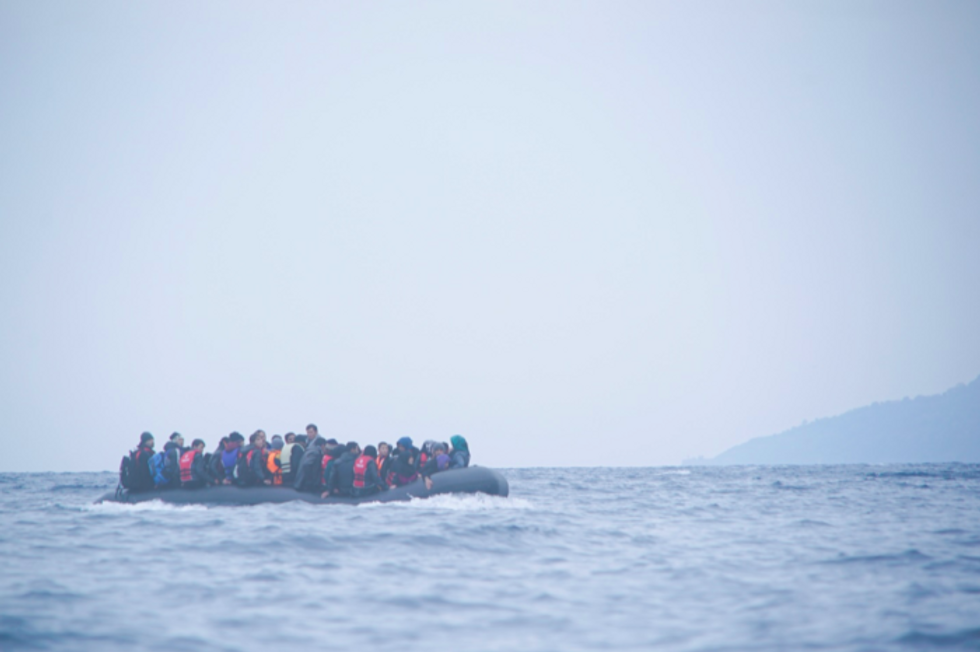 Image via Oxfam Novib Academy
---
Eden Arielle Gordon is a writer and musician from New York City.
Nine federal departments will shutdown at midnight on Friday due to Congress' inability to settle funding disputes, including Trump's demands for $5 billion for his border wall.
With Trump predicting that "chances are probably very good" that the government will shut down at midnight, he's reneged on his proud claim that he'd "totally be willing" to "take the mantle" of a shutdown. Instead, he said on Friday, "Now it's up to the Democrats as to whether or not we have a shutdown tonight."
Congress has been unable to pass funding packages for seven federal agencies, mainly due to Trump's stubborn demands for $5 billion to build his border wall. With funding deals expiring at midnight tonight, hundreds of thousands of federal employees will be either out of work or expected to work without pay until the government resumes full function in 2019.
Among those affected are more than 420,000 employees required to keep working through the shutdown, including those in the Department of Homeland Security, the FBI, the DEA, and Forest Service firefighters. With dozens of federal agencies expected to close down, national parks, museums, and zoos may be shuttered, with housing agencies warning that loan processing and approvals may be significantly delayed.
Aside from disrupting government services, shutdowns worsen deficits with financial losses in productivity. The longest government shutdown took place under the Clinton Administration, lasting 21 days and costing approximately $1.4 billion. The 2013 shutdown under Barack Obama lasted 16 days and cost about $2 billion.
Trump took to Twitter to blame Democrats for their refusal to offer more than $1.3 billion to fund the border wall. He posted, "If the Dems vote no, there will be a shutdown that will last for a very long time." After Congress voted and Trump still did not receive his inflated amount of $5 billion, he followed up with, "The Democrats now own the shutdown!"
The Democrats, whose votes we need in the Senate, will probably vote against Border Security and the Wall even thou… https://t.co/o4ZLHp93QM

— Donald J. Trump (@Donald J. Trump) 1545395058.0
As of early Friday evening, Congress had made no progress in settling the border wall dispute. Government agencies had been alerted on Thursday to prepare to freeze their functioning for an indeterminate amount of time.

"I hope we don't [shut down]," Trump told the press on Friday afternoon at a bill signing event at the White House. "But we are totally prepared for a very long shutdown and this our only chance that we'll ever have in our opinion, because of the world and the way it breaks out, to get great border security."
Donald Trump's 2020 campaign created a hotline that makes leaving a message for the sitting U.S. President as easy as voting for your favorite contestant on America's Got Talent.
If reports that Trump is expressing concerns to close associates that impeachment is "a real possibility" are true, there's now a hotline to provide him reassurance and support. But the 1-800 number isn't for him to call; it's for his supporters to leave him personal messages ending with "thank you, President Trump!"

The first re-election ad for 2020 aired on CNN this week, and it oddly features Trump's campaign manager, Brad Parscale. Dead-eyed, Parscale recites, "President Trump has achieved more during his time in office than any president in history." Of course, the timing of the ad begs a few questions about this assessment, as the Washington Post notes that every organization led by Trump over the last 10 years is currently under investigation.
Parscale continues, "We have a booming economy, historically low unemployment, including the lowest unemployment rate for minorities in history." At least this is a more grounded statement, considering unemployment rates reached a 50-year low in October due to the fact fewer people are participating in the workforce—due to lack of skills, opioid addiction, high college enrollment, and lower rates of female employment. To evince the viewers of this accomplishment, the 1-minute-long ad flashes some B-roll of smiling laborers at assembly lines.
"We need to let President Trump know that we appreciate what he's doing for America," Parscale says later in the ad. "That is why I need every Trump supporter to pick up a phone right now and deliver a personal thank you to your president." Closing the segment with a waving American flag, the instructions to "call 1-800-684-3043 and press 1" make leaving a message for the sitting U.S. President as easy as voting for your favorite contestant on America's Got Talent.
After the ad's first run, journalist Yashar Ali shared the video on Twitter, pointing out that calling the hotline leads to a brief recording service asking for your name and adoration for Trump's administration–promptly followed by an appeal for a campaign donation.
First 2020 ad? This Trump ad, featuring his campaign manager @parscale, just aired on CNN. It's a minute long and a… https://t.co/zq4WTQoyRF

— Yashar Ali 🐘 (@Yashar Ali 🐘) 1545098251.0
If callers are unsure if they want to contribute, Parscale's voice reminds them how much Trump needs their support. His crackling recording says, "But President Trump is under vicious, daily attacks from the fake news media and far-left Democrats who want to implement the radical socialist agenda." His appeals ends, "They will stop at nothing to overturn the election and remove your president from office."

So who's calling the hotline? Jimmy Kimmel called a mock number on his show Tuesday night, thanking Trump for "making it okay to use casual racism on Facebook." Twitter users shared the cutting messages they'd like the president to hear, including CNN analyst Renato Mariotti, who responded to the claim that "President Trump has achieved more in his time in office than any president in history" with sounder examples, "Lincoln freed the slaves. FDR led us to victory in World War II."
"President Trump has achieved more in his time in office than any president in history." - @parscale Lincoln free… https://t.co/E3KBoHiVLd

— Renato Mariotti (@Renato Mariotti) 1545109311.0
At the very least, thank you, President Trump, for creating an excellent service to drunk dial.

Meg Hanson is a Brooklyn-based writer, teacher, and jaywalker. Find Meg at her website and on Twitter @megsoyung.
The WHCA will not invite a comedian to speak at the 2019 dinner due to "unusual moment" in history when Trump's threats to freedom of the press aren't funny.
According to The White House Correspondents' Association, tensions between the press and the Trump Administration are nothing to joke about. This year's annual fundraising dinner, which traditionally invites a comedian to roast the president and the press corps, will instead feature Ron Chernow, noted biographer of Alexander Hamilton, as its speaker.
Oliver Knox, the association's president, announced Chernow's selection on Monday, stating, "As we celebrate the importance of a free and independent news media to the health of the republic, I look forward to hearing Ron place this unusual moment in the context of American history."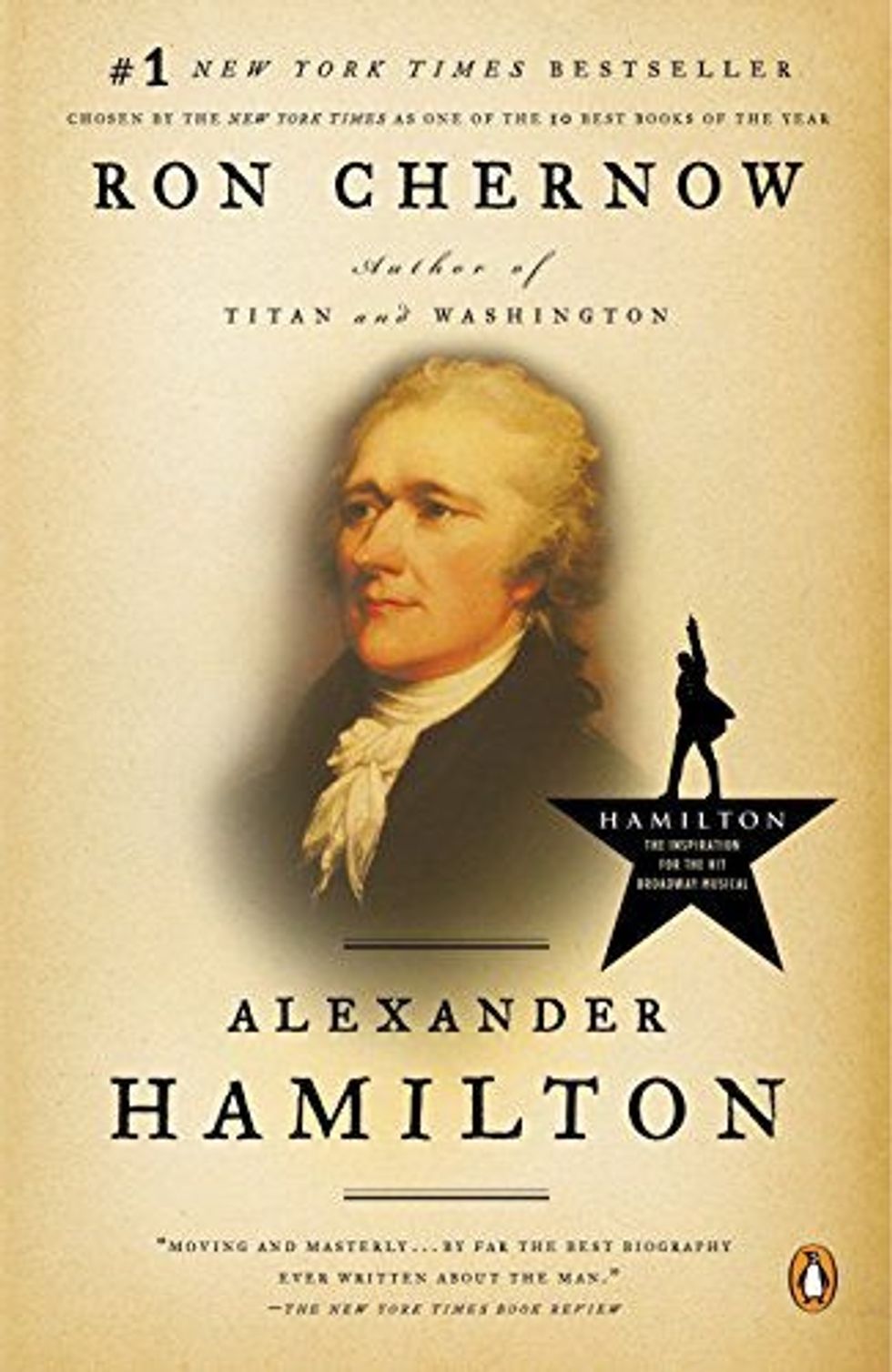 Town & Country Magazine
Ironically, it's Trump's expected absence from the event that worries the association. Another facet of the annual tradition is for the seated president to speak first, jest with the press corps and perhaps poke fun at himself, and then the comedian parries back in their own speech. However, Trump has declined to attend the last two years, giving no indication that he plans to appear at the April 27th event with Chernow. Knox has noted that the president's absence can skew the tone of the room into feeling antagonistic toward the current administration, rather than a good-humored acknowledgement of differences.

In fact, last year's event (sans Trump) featured Michelle Wolf, who incurred the president's wrath and general backlash for her remarks. For instance, Wolf singled out White House reporters for empowering Trump, stating, "You helped create this monster, and now you're profiting off of him." Later Trump took to Twitter to denounce Wolf as a "filthy 'comedian'."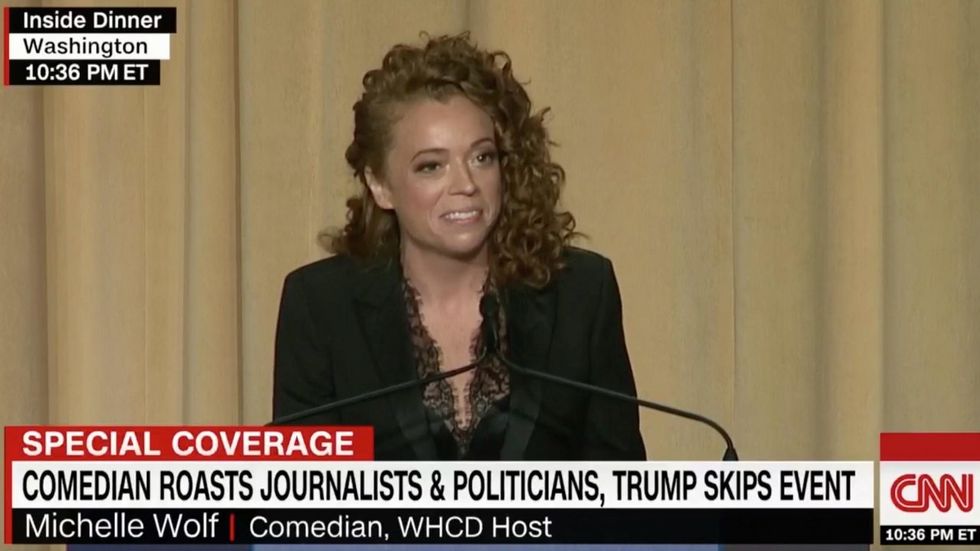 CNN - The Blaze
This year, Chernow is clarifying that "he's never been mistaken for a stand-up comedian," but he's aware of the "unusual moment" Knox speaks of, in terms of the fraught relationship between the Trump administration and the press. High points of tension include the widely publicized legal battle between CNN and the White House after CNN correspondent Jim Acosta's press pass was revoked and then reinstated by a judge after his network took the matter to court.

Stuck in the middle, Chernow released a statement, "The White House Correspondents' Association has asked me to make the case for the First Amendment and I am happy to oblige. Freedom of the press is always a timely subject and this seems like the perfect moment to go back to basics. My major worry these days is that we Americans will forget who we are as a people and historians should serve as our chief custodians in preserving that rich storehouse of memory."
Meg Hanson is a Brooklyn-based writer, teacher, and jaywalker. Find Meg at her website and on Twitter @megsoyung

The White House revokes CNN reporter Jim Acosta's press pass with "fraudulent accusations" of assault.
Trump's vilification of the press as "an enemy of the people" reached a crescendo on Wednesday when CNN's chief White House Correspondent Jim Acosta was banned from the property "until further notice." The dismissal followed a heated exchange between him and Trump during a press conference.
Acosta first shared on Twitter that he'd been barred from the White House grounds.
I've just been denied entrance to the WH. Secret Service just informed me I cannot enter the WH grounds for my 8pm hit

— Jim Acosta (@Jim Acosta) 1541637988.0
During a press conference earlier that day, Acosta questioned Trump's description of the migrant caravan approaching the US border from Central America as an "invasion." He then baldly asked about Russia's involvement in the 2016 presidential election, to which the president opted to lob insults at Acosta and CNN, including calling Acosta a "rude, terrible person."

Trump prevented the reporter from asking follow up questions, declaring, "That's enough" and, "Put down the mic!" A female aide approached and attempted to physically wrestle the microphone away from Acosta. This was the contentious point that Press Secretary Sarah Huckerbee Sanders referred to on Twitter after confirming that Acosta's press access had been revoked. Sanders claimed the decision was the result of him putting "his hands on a young woman just trying to do her job as a White House intern."
President Trump believes in a free press and expects and welcomes tough questions of him and his Administration. We… https://t.co/XxV2eSklwK

— Sarah Sanders (@Sarah Sanders) 1541638103.0
Shamefully, Sanders followed up by posting a clip of doctored footage from the incident. Paul Joseph Watson, editor of the infamously fallacious Infowars website, edited and shared the video on Twitter before Sanders posted it, stating, "We will not tolerate the inappropriate behavior clearly documented in this video."

Acosta simply posted his response to the accusation as "a lie," as accurate footage of the press conference clearly shows his lack of aggression towards the intern. CNN has responded on Twitter by condemning Trump's "disturbingly un-American" attacks on the press and asserting that they "stand behind Jim Acosta and his fellow journalists everywhere." They've also posted undoctored footage of the exchange "for the world to see."
Here is a video of the interaction for the world to see: https://t.co/us8u5TWzDz

— CNN Communications (@CNN Communications) 1541642564.0
In addition, CNN denounced the White House's decision and Sanders' "fraudulent accusations." In a statement, they asserted that Acosta's ban "was done in retaliation for his challenging questions at today's press conference. In an explanation, Press Secretary Sarah Sanders lied. She provided fraudulent accusations and cited an incident that never happened. This unprecedented decision is a threat to our democracy and the country deserves better."

While Fox News reporter Chris Wallace agreed that Acosta's actions were "shameful," the White House Correspondents' Association finds Acosta's ban "unacceptable." In a statement, they urge the White House to "immediately reverse this weak and misguided action."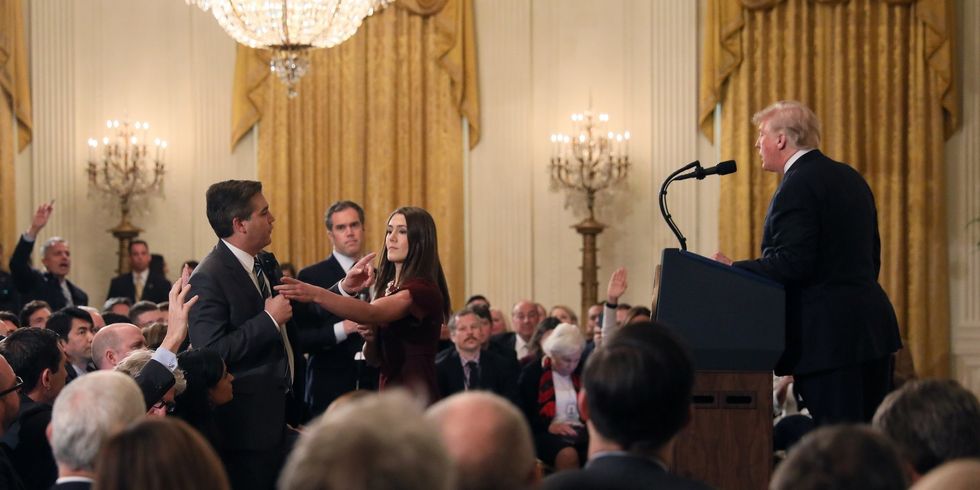 Business Insider
Trump and his administration have an infamous history of combating the press. In October, the writers organization and free speech advocacy group PEN America filed to sue President Trump in federal court "to stop President Trump from using the machinery of government to retaliate or threaten reprisals against journalists and media outlets for coverage he dislikes."

Neither Sarah Sanders nor the White House has made further comment on Acosta's press credentials since Wednesday.
Meg Hanson is a Brooklyn-based writer, teacher and jaywalker. Find Meg at her website and on Twitter @megsoyung.