"A tree is best measured when it is down," the poet Carl Sandburg once observed, "and so it is with people." The recent death of Harry Belafonte at the age of 96 has prompted many assessments of what this pioneering singer-actor-activist accomplished in a long and fruitful life.
Belafonte's career as a ground-breaking entertainer brought him substantial wealth and fame; according to Playbill magazine, "By 1959, he was the highest paid Black entertainer in the industry, appearing in raucously successful engagements in Las Vegas, New York, and Los Angeles." He scored on Broadway, winning a 1954 Tony for Best Featured Actor in a Musical – John Murray Anderson's Almanac. Belafonte was the first Black person to win the prestigious award. A 1960 television special, "Tonight with Belafonte," brought him an Emmy for Outstanding Performance in a Variety or Musical Program or Series, making him the first Black person to win that award. He found equal success in the recording studio, bringing Calypso music to the masses via such hits as "Day-O (The Banana Boat Song)" and "Jamaica Farewell."
Harry Belafonte - Day-O (The Banana Boat Song) (Live)www.youtube.com
Belafonte's blockbuster stardom is all the more remarkable for happening in a world plagued by virulent systemic racism. Though he never stopped performing, by the early 1960s he'd shifted his energies to the nascent Civil Right movement. He was a friend and adviser to the Reverend Doctor Martin Luther King, Jr. and, as the New York Times stated, Belafonte "put up much of the seed money to help start the Student Nonviolent Coordinating Committee and was one of the principal fund-raisers for that organization and Dr. King's Southern Christian Leadership Conference."
The Southern Poverty Law Center notes that "he helped launch one of Mississippi's first voter registration drives and provided funding for the Freedom Riders. His activism extended beyond the U.S. as he fought against apartheid alongside Nelson Mandela and Miriam Makeba, campaigned for Mandela's release from prison, and advocated for famine relief in Africa." And in 1987, he received an appointment to UNICEF as a goodwill ambassador.
Over a career spanning more than seventy years, Belafonte brought joy to millions of people. He also did something that is, perhaps, even greater: he fostered the hope that a better world for all could be created. And, by his example, demonstrated how we might go about bringing that world into existence.
Reduce your carbon footprint for Thanksgiving and beyond
Are you worried about your carbon footprint this holiday season? There's a limit to how much the responsibility for climate change individuals can take when industry is the true locus of the damage, and governmental regulation is necessary to reign it in. Still, with all the travel and the piles of food piled on top of other piles of food, it's easy to see why some people are taking note of the waste and pollution that results from these annual occasions. Does that mean we should give up these rare chances to celebrate and share with far-flung relatives?
Most of us aren't interested in that option, so how do we balance all the positivity of the holidays against the shocking environmental impact they bring? There's a number of methods you can add to your holiday traditions to help minimize your carbon footprint. Hopefully some of these options will fit into your holiday plans and reduce any stress about your carbon footprint.
Better meat options exist.
Every year, humans eat 70 billion animals around the globe, and 9 billion of them are killed in the U.S.
According to a recent article in The Guardian, the most significant way to lower your impact on the environment is cut out meat and dairy from your diet: "The new analysis shows that while meat and dairy provide just 18% of calories and 37% of protein, it uses the vast majority – 83% – of farmland and produces 60% of agriculture's greenhouse gas emissions."
This presents environmentally-conscious animal eaters with a stark choice: Give up eating animals, or give up on your beliefs. But there is a middle ground, which involves choosing options that have, if not a zero-impact, perhaps a lower one. Here is a list of choices, going from best to worst.
Chicken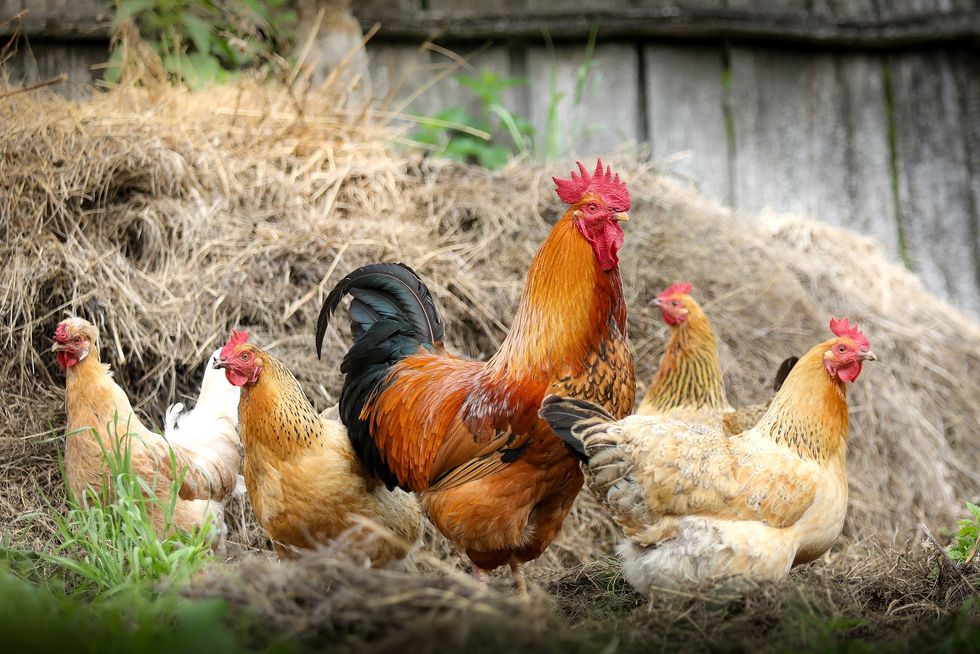 For those who aren't ready to give up meat but want a more environmentally-friendly option, switching to chicken is one of the best choices. Slate explains that chickens produce a much lower amount of carbon dioxide than cows. Cows generate about four times more greenhouse gases than chickens. In addition, chickens only create two to four pounds of manure per pound of weight, which is less than the 35 to 65 pounds cows make per pound of beef, according to Slate. Experts recommend looking for free-range chickens raised without antibiotics.

Pork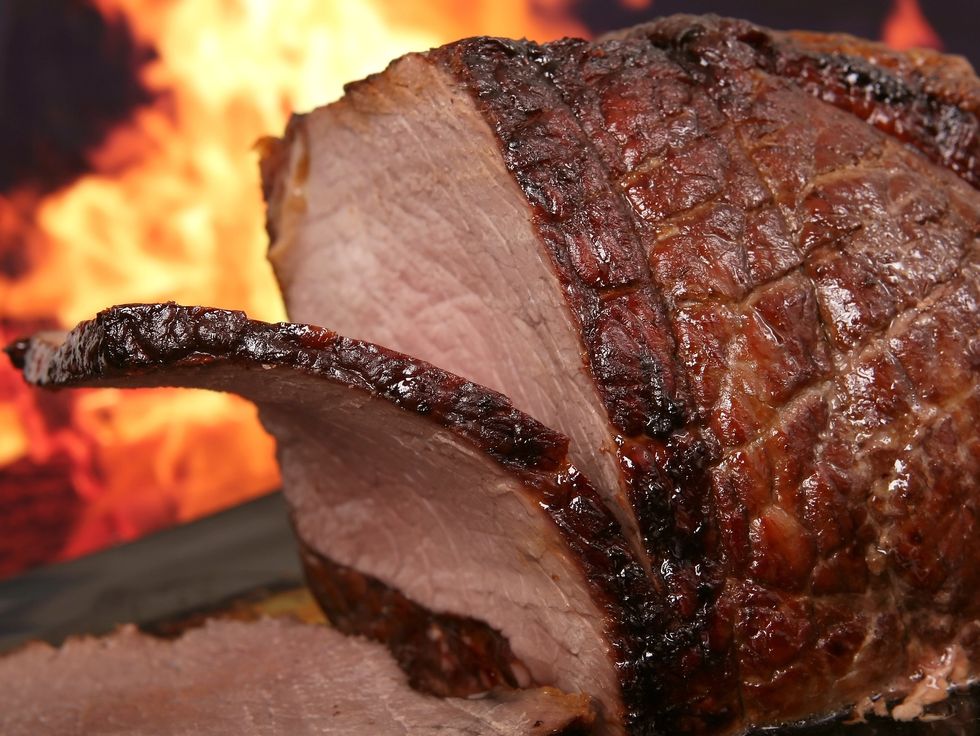 Pork is a better environmental choice than beef because pigs produce about 50% less carbon dioxide than cows, according to the BBC. Pigs are also omnivores (they'll eat anything), and this is actually better for the environment than cows that require grass or grains. A hog can help reduce food waste by consuming vegetable scraps and other food that would have been discarded. Another positive is that pigs need less feed overall compared to cows.

Mussels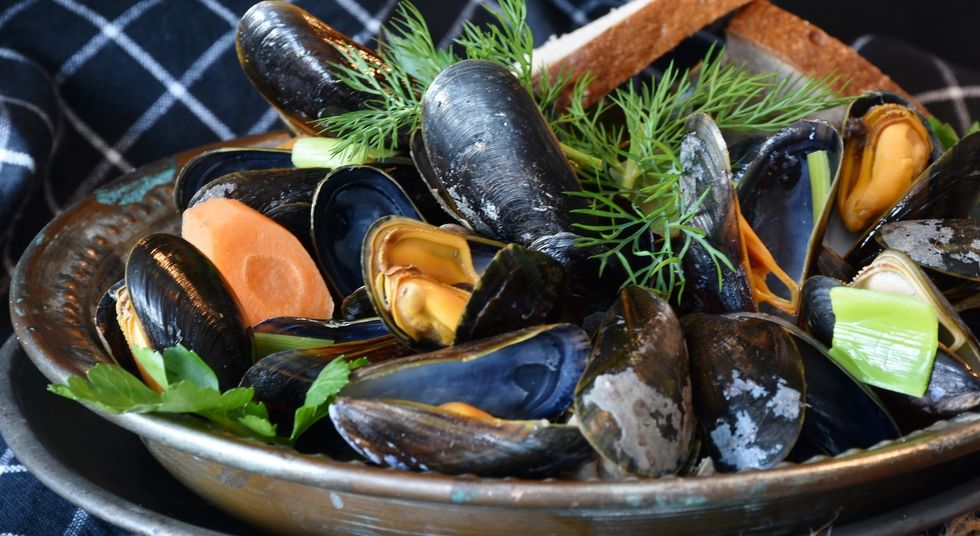 Technically, mussels aren't meat because they're categorized as seafood. However, they're an option for people who don't want to go vegan and still want a good source of protein. The BBC explains that mussels actually capture carbon dioxide, so they're an environmentally-responsible alternative and a better choice than farm-raised fish. They don't need to eat other food sources to grow because they filter nutrients from the water, so their impact is lower. Moreover, they don't contribute to pollution.
Meat-Buying Tips
Shoppers who are worried about the environmental impact of their meat purchases should consider the following tips. First, try to reduce the number of days per week that you eat meat. You can switch to meatless Mondays or make the weekends meat-free. Another option is to use meat alternatives like tofu more often when you cook. Look for free-range and organic meat products. Some other label names to watch for include cage-free or barn-roaming.
There are meat options that are more environmentally-friendly. Consider making chicken, pork, and mussels more frequently for dinner.
What are some easy ways to help the environment?
As scientists argue about the best ways to preserve the environment and politicians disagree on climate change, you can take control by changing small habits. You don't have to make drastic or expensive changes to have a big impact on the environment. Consider the following five small things you can do to help save the planet.
NPR
1. Skip the plastic straws
If you've been paying attention to the plastic straw debate, then you've probably seen that Starbucks is getting rid of them. It's switching to straw-less lids and paper straws, and other companies are either considering making the change or adopting the same policy. For instance: Alaska Airlines and Bon Appétit.
Several cities, states, and countries are also joining the trend. Vancouver is the first major city in Canada to ban plastic straws. In the U.S., Miami Beach and Fort Myers have followed suit. States like California, New York, and Hawaii are also considering the ban. Meanwhile, Taiwan has banned all plastic straws, bags, and other single-use items.
According to Plastic Pollution Coalition, people use 500,000,000 plastic straws in the United States every day. The single-use straws are wasteful and add to the landfill problem. So skip the plastic straw the next time you order coffee or a smoothie. You can also call your local representatives and ask them to support legislation to ban straws.
2. Switch to CFL light bulbs
Changing the light bulbs in your house can be a quick and easy way to help the environment. A compact fluorescent light bulb (CFL) uses 70 percent less energy than an incandescent one. Not only can it help lower your utility bills, it also creates less heat. In addition, CFLs last longer than incandescents, so you'll be saving money as well.
3. Skip eating meat once a week
No one is forcing you to go completely vegan or vegetarian. Instead, you can still help the environment by not eating meat once a week. You'll help lower the greenhouse emissions, which currently make up 20 percent of all man-made emissions, created by the meat industry. In addition, you'll also decrease how much water this industry uses because one pound of meat requires 2,400 gallons of water to get to your table.
Consider taking the meatless Monday pledge. Once a week, make breakfast, lunch, and dinner without any meat. Try an egg omelet for breakfast, get a vegetarian burrito for lunch, and make tofu for dinner.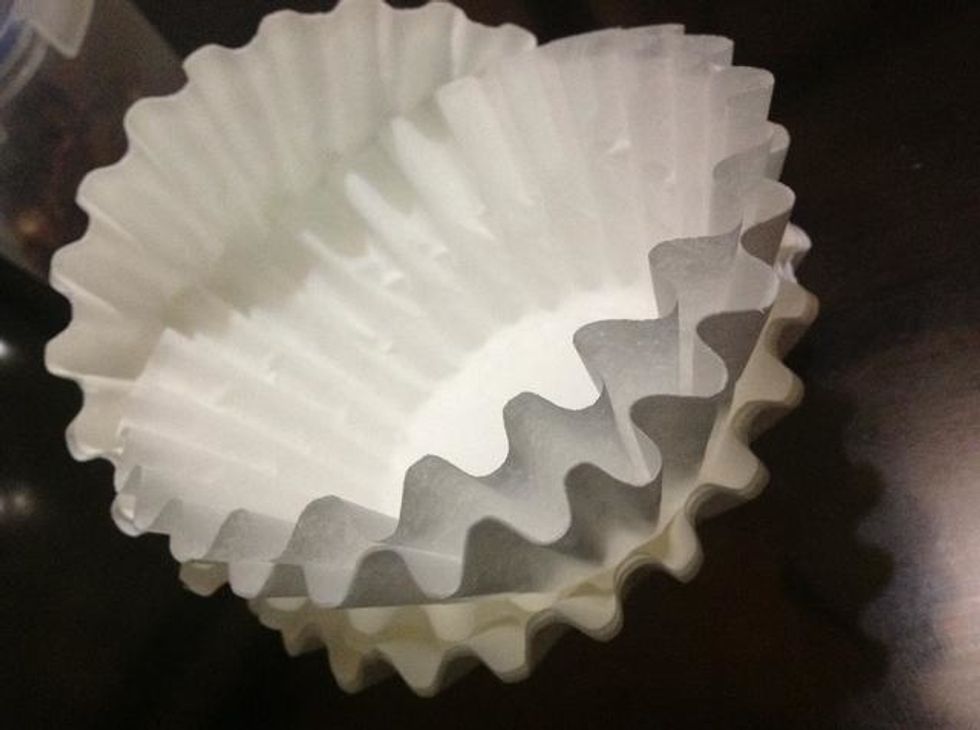 4. Get rid of bleached coffee filters
If you're already making coffee at home to help the environment, then you can take it another step by changing the type of filters you use. To make bleached coffee filters, manufacturers use chlorine and other chemicals such as dioxin. Not only are these chemicals bad for your health, they're also harmful to the environment. The next time you're shopping for coffee filters, reach for the unbleached ones. Bleached filters are white, while the unbleached versions tend to be brown.
Another option, is to get rid of single-use coffee filters completely. Check to see if your coffeemaker can work with a stainless steel coffee filter.
5. Unplug electronics when they're not being used
It may seem like a simple change, but unplugging all of your electronics when you're not using them can have a big impact. It's estimated that 5 to 10 percent of all energy usage in a typical household comes from electronics being in standby mode, which means they're plugged in but not used.
For instance, when your MacBook is turned off and charging, it draws 27 Watts of power. Even an HDTV that is off and simply plugged in can draw 1 Watt of power. Don't leave your chargers, computers, TVs, or other electronics plugged in.
You don't have to make enormous lifestyle changes to help the environment. Even small steps to lower your consumption and waste can help.