Pogues frontman Shane McGowan was an ancient 65 when he died on November 30. Television producer Norman Lear was a youthful 101 when he left this realm on December 5. No doubt his zest for life kept him going for so long – and his zest for controversy.
Norman Lear's work was an integral part of American life in the second half of the 20th Century. Television programs like Maude, Sanford and Son, and The Jeffersons dragged television out of the 1950s and into the real world. As Variety states: "Lear's shows were the first to address the serious political, cultural and social flashpoints of the day – racism, abortion, feminism, homosexuality, the Vietnam war – by working pointed new wrinkles into the standard domestic comedy formula. No subject was taboo: Two 1977 episodes of All in the Family revolved around the attempted rape of lead character Archie Bunker's wife Edith."
All in the Family, which ran on CBS from 1971 to 1979, typified the clash of generations. Middle-aged bigot Archie Bunker – played by Carrol O'Connor – was a right-wing King Lear in Queens, raging at the radical changes in society. Archie didn't let ignorance get in the way of his opinions; once he argued that people who lived in communes were communists. The thing is, the old dog was actually capable of learning new tricks. Archie never evolved into any kind of saint. But over the nine seasons "Family" aired, experience taught Archie the benefits of listening to (and respecting) viewpoints far different from his own.
All in the Family was the jewel in Lear's crown, but don't forget the highly popular shows One Day at a Time (which featured Bonnie Franklin as a divorcee raising two daughters in the Midwest) and Mary Hartman, Mary Hartman (with Louise Lasser as the titular figure in a parody of soap opera conventions). Good or bad, Lear's work was never indifferent.
More recently, you may have heard about Lear's lively activism. His TV shows were themselves arguments for free and unfettered speech, and Lear supported a slate of liberal causes. In 1981 he founded People for the American Way. The organization's website describes the ways that PFAW has "engaged cultural and community leaders and individual activists in campaigns promoting freedom of expression, civic engagement, fair courts, and legal and lived equality for LGBTQ people."
Lear's life was a long and fulfilling one. In 1978 he was given the first of two Peabody Awards, the most prestigious award in television. "To Norman Lear," it reads, "...for giving us comedy with a social conscience. He uses humor to give us a better understanding of social issues. He lets us laugh at our own shortcomings and prejudices, and while doing this, maintains the highest entertainment standards."
A pioneer, a gadfly of the state, a mensch. To paraphrase a lyric from All in the Family's theme song, "Mister, we could use a guy like Norman Lear again."
Better meat options exist.
Every year, humans eat 70 billion animals around the globe, and 9 billion of them are killed in the U.S.
According to a recent article in The Guardian, the most significant way to lower your impact on the environment is cut out meat and dairy from your diet: "The new analysis shows that while meat and dairy provide just 18% of calories and 37% of protein, it uses the vast majority – 83% – of farmland and produces 60% of agriculture's greenhouse gas emissions."
This presents environmentally-conscious animal eaters with a stark choice: Give up eating animals, or give up on your beliefs. But there is a middle ground, which involves choosing options that have, if not a zero-impact, perhaps a lower one. Here is a list of choices, going from best to worst.
Chicken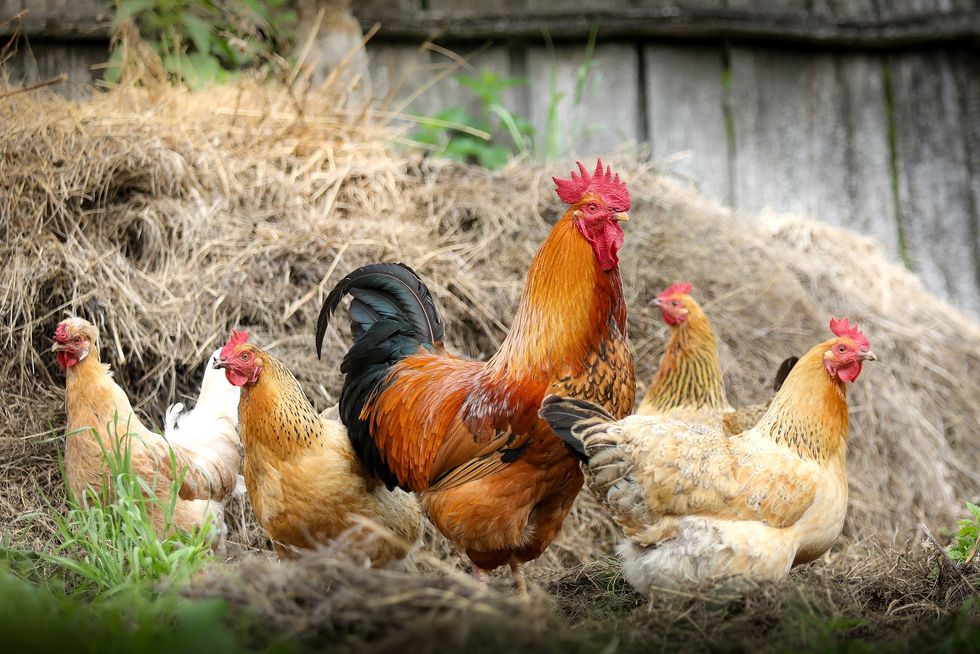 For those who aren't ready to give up meat but want a more environmentally-friendly option, switching to chicken is one of the best choices. Slate explains that chickens produce a much lower amount of carbon dioxide than cows. Cows generate about four times more greenhouse gases than chickens. In addition, chickens only create two to four pounds of manure per pound of weight, which is less than the 35 to 65 pounds cows make per pound of beef, according to Slate. Experts recommend looking for free-range chickens raised without antibiotics.

Pork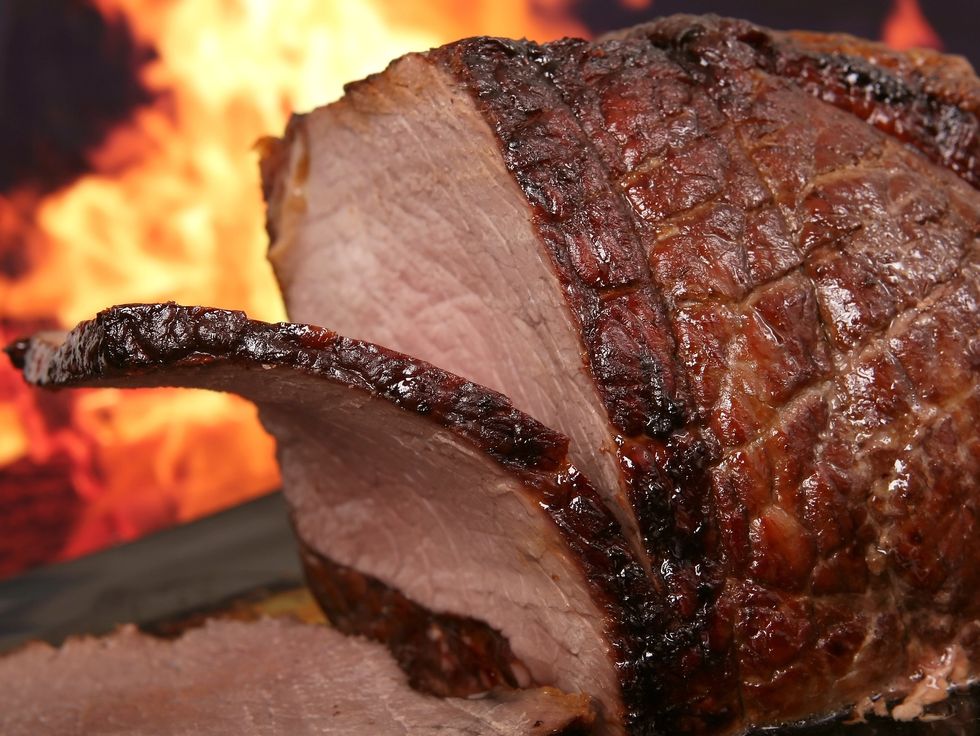 Pork is a better environmental choice than beef because pigs produce about 50% less carbon dioxide than cows, according to the BBC. Pigs are also omnivores (they'll eat anything), and this is actually better for the environment than cows that require grass or grains. A hog can help reduce food waste by consuming vegetable scraps and other food that would have been discarded. Another positive is that pigs need less feed overall compared to cows.

Mussels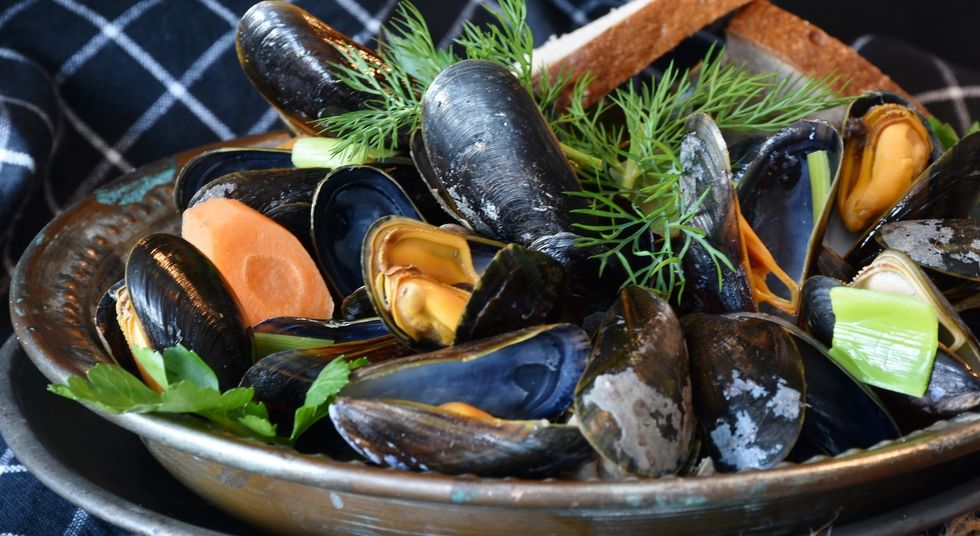 Technically, mussels aren't meat because they're categorized as seafood. However, they're an option for people who don't want to go vegan and still want a good source of protein. The BBC explains that mussels actually capture carbon dioxide, so they're an environmentally-responsible alternative and a better choice than farm-raised fish. They don't need to eat other food sources to grow because they filter nutrients from the water, so their impact is lower. Moreover, they don't contribute to pollution.
Meat-Buying Tips
Shoppers who are worried about the environmental impact of their meat purchases should consider the following tips. First, try to reduce the number of days per week that you eat meat. You can switch to meatless Mondays or make the weekends meat-free. Another option is to use meat alternatives like tofu more often when you cook. Look for free-range and organic meat products. Some other label names to watch for include cage-free or barn-roaming.
There are meat options that are more environmentally-friendly. Consider making chicken, pork, and mussels more frequently for dinner.