The 85-year-old Supreme Court Justice fell in her office on Wednesday night.
According to a statement from the Supreme Court, Justice Ruth Bader Ginsburg fell in her office Wednesday night and fractured three ribs. Initially, the Justice thought all was well following the fall and went home. After experiencing pain throughout Wednesday night, however, she was admitted to George Washington University Hospital Thursday morning.
Her stay at the hospital meant that Ginsburg was not present for Thursday's investiture of Trump-appointed Justice Brett Kavanaugh, an event that reportedly drew crowds in protest.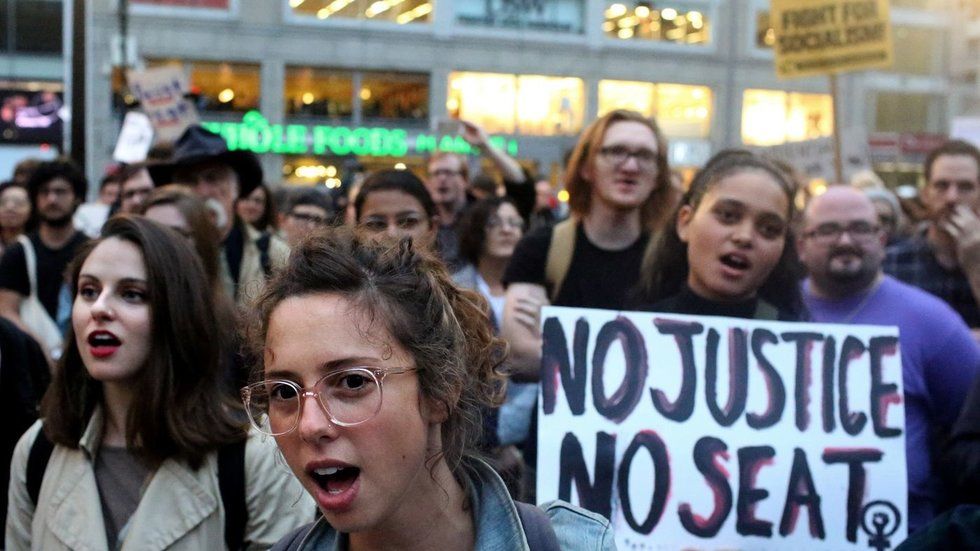 LA Times
Since her appointment to the court in 1993, Ginsburg has become a pop culture icon, praised by progressives for her liberal influence. In particular, Ginsburg is seen as an opponent of President Trump, whom she called "a faker" in 2016. Since the replacement of Justice Anthony M. Kennedy by conservative Justice Brett Kavanaugh, progressives have been particularly concerned as to the state of Ginsburg's health, fearing that her age may force her to retire before Trump's tenure ends, allowing him to put another conservative Justice on the bench.
The next sitting of the Supreme Court begins Nov. 26, and given Justice Ginsburg's history of attending work despite health issues, her fractured ribs are unlikely to hinder her participation. She broke two ribs in 2012 and returned to work the next day. In November 2014, she underwent a heart procedure; in 2009, she was treated for early stages of pancreatic cancer and returned to work three weeks later.
In July, the Justice stated that she hopes to stay on the bench for the duration of Trump's term. "I'm now 85," Ginsburg said. "My senior colleague, Justice John Paul Stevens, he stepped down when he was 90, so think I have about at least five more years."

Brooke Ivey Johnson is a Brooklyn based writer, playwright, and human woman. To read more of her work visit her
blog
or follow her twitter
@BrookeIJohnson
.
Brett Kavanaugh's confirmation reveals a Supreme Court facing a legitimacy crisis, making it the perfect time to make it more democratic and accountable.
The bitter confirmation of Brett Kavanaugh has left the Supreme Court facing a legitimacy crisis. This was exposed by the Republicans on the Senate Judiciary committee, who showed little interest in seriously investigating Christine Blasey Ford's allegations of sexual assault. Democrats were not completely blameless either, especially Sen. Dianne Feinstein, who failed to come forward earlier with Ford's allegation. This flawed confirmation process was ultimately revealed by a sham of an FBI investigation that lasted only five days and never interviewed the alleged victim or perpetrator. Worst of all, Dr. Ford's bravery and sacrifice in coming forward with her story was in vain. What's been revealed is that the Supreme Court is an institution in the midst of a crisis of accountability, and one in need of major reform.
Urging radical changes to the Supreme Court must be on the progressive agenda in 2020 and beyond. If Democratic voters and progressive activists are angry about Kavanaugh's confirmation process, as they should be, maintaining the status quo is unacceptable. It is paramount that both common sense and radical reforms be pushed to ensure that the court is more responsive and accountable.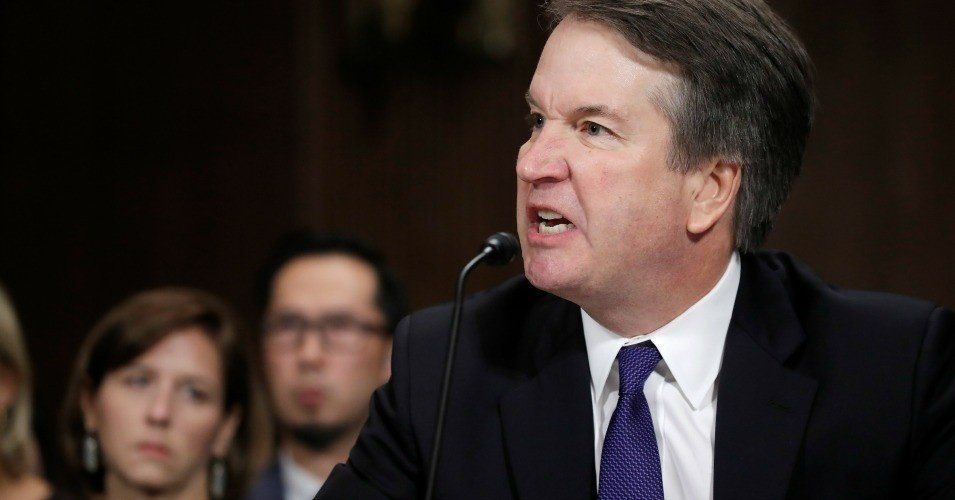 Common Dreams
1. Code of Ethics

In addition to facing serious allegations of sexual misconduct, Brett Kavanaugh faces a series of other ethical questions. These range from issues with his finances, such as the strange disappearance of his debts and spending $200,000 on baseball tickets, to issues over potential bias. But, interestingly, there is no ethical rulebook for the behavior of Supreme Court justices.
Kavanaugh is not the first justice to face ethical problems, either. There have been questions of the morality of the justices appearing at partisan events, financial disclosures, and conflicts of interest. But it's now time for the Supreme Court to be subjected to the same ethical standards that Congress is held to. Not too long ago, the House introduced a bill called the "Supreme Court Ethics Act." If Democrats take back the House in November, it's important they be pressured to reintroduce and pass that legislation.
2. Term Limits
If you think about it, the Supreme Court has an unfair share of power. How else would you describe a group of nine unelected bureaucrats appointed for life to shape the laws for 300 million people? It's hard to believe that we still accept the idea that certain government officials should be given lifetime appointments. We no longer accept it for presidents, nor should we accept it for senators and representatives and, especially, Supreme Court justices.
The United States would be wise to join the rest of the world and introduce term limits for its highest court. Other countries have introduced 18-year term limits. An article in Vox argued that term limits would decrease the "partisan warfare" of Supreme Court nominations. Staggered 18-year terms would allow for a new vacancy every two years. Every president would get to nominate two each term. Every 20 years the court would be entirely remade. Term limits could also greatly decrease the likelihood of sudden deaths or retirements, and could introduce younger blood to a court whose average age is the highest it's ever been.
3. Direct Election of Justices
One of the more radical suggestions being widely discussed is the direct election of justices. Up until the ratification of the Seventeenth Amendment in 1913, most Americans never considered directly electing senators. This was a major victory of the progressive movement in the early 20th century in making the Senate a more democratic institution. Today, judges at the local level are routinely elected in most places.
The same should be done with the Supreme Court. While the court was originally intended to be above politics, it is anything but that today. The Supreme Court has always been a political body, though it's often been thought of as the least partisan of the three branches. But the moment Brett Kavanaugh spoke about "revenge on behalf of the Clintons" the idea of a nonpartisan court was instantly crushed. If this is the case, it would make sense to subject it to the same standard of democratic accountability as the other branches of the federal government by proposing a national election to fill vacancies.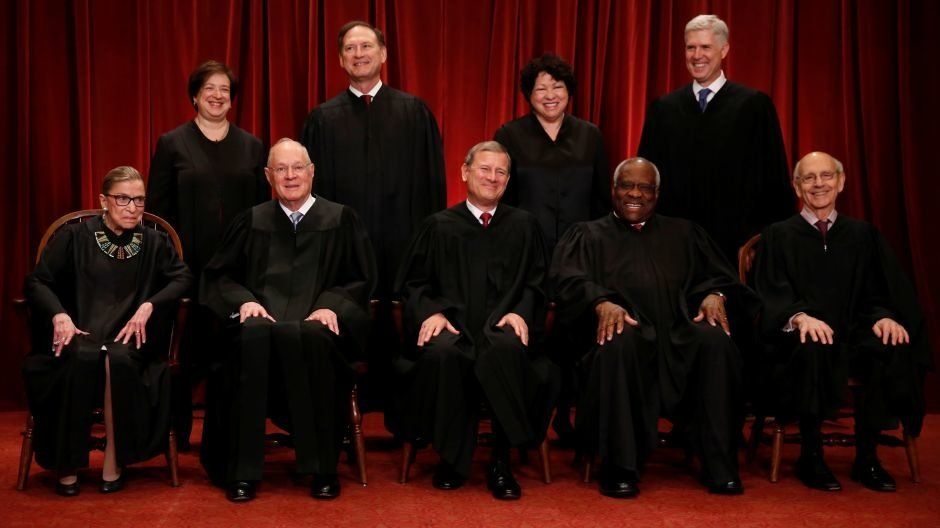 CNBC
There are obviously major hurdles to overcome before these changes can become reality. In conservative judicial circles, strict constitutional textualism — the concept that the Constitution should be interpreted as the framers intended — holds considerable influence. Look no further than the Federalist Society, which played a big role in the confirmations of Antonin Scalia, John Roberts, Clarence Thomas, Samuel Alito, Neil Gorsuch, and Brett Kavanaugh. It's crucial that progressives push back against this idea of the Constitution. The Constitution, while being a useful blueprint, should not be treated as a sacred document, but as a mutable, living representation of America's moral and ethical framework.

There's also the question of political will. These changes to the Supreme Court, especially term limits and the direct election of justices, will likely require an amendment to the Constitution. In today's political environment, passing such an amendment would be a Herculean effort. Constitutional amendments don't happen overnight. They often require decades of activism and agitation to become reality. Prohibition and women's suffrage both involved major social movements that triggered cultural and political upheaval, this would have to be similar.
Radical changes to the basic structure of the Supreme Court will invariably face huge opposition from conservatives who will frame such changes as a power grab by Democrats angry about Kavanaugh. They would also face challenges from Democrats afraid of the potential political backlash to such bold proposals. But progressives must fight back against such criticisms. Making the Supreme Court more accountable to the public may not happen for along time, but that's not an excuse to cease pushing the idea. It's crucial push the envelope, as it expands the realm of what's possible.

Dan is a writer, thinker and occasional optimist in this random, chaotic world. You can follow him on Twitter @danescalona77.
The Senate will hold the final vote as early as Saturday
Judge Brett M. Kavanaugh's chances of landing his Supreme Court nomination reached new heights Friday as the Senate narrowly voted to limit debate and move to a final vote.
The procedure, known as cloture, resulted in a 51-49 vote that saw the majority of senators following party allegiances. Two surprising exceptions were Republican Lisa Murkowski from Alaska who voted 'No,' and Democrat Joe Manchin III from West Virginia who voted 'Yes.' Murkowski's vote is surprising given her FiveThirtyEight "Trump score" of nearly 83%, which is the percentage of how often she votes in line with the president's position on any given issue. Manchin's position is less surprising when you consider his 61% score.
Keep reading...
Show less
"To discuss something this sensitive at a political rally is just not right," said Arizona senator Jeff Flake.
Lisa Murkowski (AK), called the president's remarks "wholly inappropriate, and, in my view, unacceptable."

The three Senate Republicans holding key swing votes on Brett Kavanaugh's Supreme Court nomination spoke out on Wednesday against comments the president made at a political rally in Mississippi the night before. "The president's comments are just plain wrong," said Susan Collins (ME).

"To discuss something this sensitive at a political rally is just not right," said Jeff Flake (AZ).

At the rally, Trump questioned the credibility of Dr. Christine Blasey Ford, who testified in front of the Committee last week that Kavanaugh forced himself on her, groped her, and attempted to silence her cries for help when they were teenagers. Mockingly reenacting the questioning, he said, "How did you get home? 'I don't remember.' How did you get there? 'I don't remember.' Where was the place? 'I don't remember.'"
The president's comments are a far cry from the days immediately after Ford's testimony, during which he called her "a very credible witness," and her testimony "very compelling." When asked by the Committee how sure she was that her assailant was Kavanaugh, Ford answered, "100%." Kavanaugh has denied all allegations.

The president then turned his attention to Kavanaugh, echoing the judge's own testimony that the accusations have "destroyed [his] family and good name," claiming, "A man's life is in tatters" and calling the Democratic party's attempts to investigate Ford's claims a smear campaign. President Trump has been vocal about the need for due process, lamenting that the criminal justice system has become one in which someone is "guilty until proven innocent." Rally attendees were enthusiastic about the president's remarks, despite having repeated their 2016 campaign battle cry, "Lock her up," hours earlier.
Ford isn't the only woman who's accused Kavanaugh of sexual misconduct. Julie Swetnick alleged that Kavanaugh and his friend Mark Judge, who Ford claims to have been present during her assault, were among a group of friends who would target and drug girls at parties and take turns having sex with them. While Swetnick does not accuse Kavanaugh of participating in her own gang rape, she claims that he was at the party where it happened. Deborah Ramirez, in an interview with The New Yorker, said that Kavanaugh exposed himself to her at a party when they both attended Yale.
In her opening statement, Ford noted that she was " terrified" to testify before the committee, despite having passed a polygraph test administered by the FBI. Still, both the president, Judge Kavanaugh, and many members of the GOP have dismissed Ford's accusations as false, despite the fact that false rape allegations are very rare.
Collins, Murkowski, and Flake have remained publicly undecided on whether they will vote to confirm Kavanaugh, though Flake called for an expanded background investigation of the nominee and the allegations against him. Controlled closely by the White House, the investigation was closed on Wednesday evening. A single copy of the investigation report was made available to Senate Judiciary Committee members on Thursday morning, and Collins and Flake have said that they were satisfied with the result. However, the FBI never contacted a number of potential sources and character witnesses who may have been able to corroborate such claims. While the agency did speak with Ramirez, they did not follow up with the roughly 20 people whom she said could provide more information. Over 40 people have contacted the agency to offer testimony, including Swetnick and Kerry Bercham, a former roommate of Ramirez's, but federal investigators never responded.
After the investigation was closed, majority leader Mitch McConnell filed a motion to cloture Kavanaugh's nomination, restricting the amount of time to debate before a floor vote to 30 hours and ensuring that a vote will take place this week.
---
Rebecca Linde is a writer and cultural critic in NYC. She tweets about pop culture and television @rklinde.
Kavanaugh's supreme court nomination will now head to the senate floor.
Amidst controversy and drama, Brett Kavanaugh's Supreme Court nomination has been approved and now heads to the full senate for approval.
Keep reading...
Show less
This incident reportedly took place during Kavanaugh's Freshman year at Yale University.
Brett Kavanaugh and The White House have publicly denied a second woman's claims of sexual misconduct by the Supreme Court nominee. This allegation comes in the wake of negotiators reaching a decision to hold a hearing to investigate the claims of Kavanaugh's first accuser, Christine Blasey Ford. In light of the new accusation, the top Democrat on the senate judiciary committee, California Sen. Dianne Feinstein, called for immediate postponement of Kavanaugh's confirmation process. In a letter to Iowa Republican Sen. Chuck Grassley., Sen. Feinstein asked that the matter be referred to the FBI for investigation.
The new allegation dates back to the 1983-84 school year, when Kavanaugh was a freshman at Yale University. Deborah Ramirez, Kavanaugh's classmate at Yale at the time, was contacted by The New Yorker after the allegation was relayed to Democratic senators by a civil-rights lawyer. She was originally reluctant to share the story, in part because she had been drinking at the party in question and felt she had some gaps in her memory of the night. After several days of assessing her recollection with her attorney, she said she felt certain enough of the memory to describe it in an interview with The New Yorker.
The New Yorker reports, "Kavanaugh had exposed himself at a drunken dormitory party, thrust his penis in her face, and caused her to touch it without her consent as she pushed him away."
Ramirez recalled being shaken by the event. "I wasn't going to touch a penis until I was married," she said. "I was embarrassed and ashamed and humiliated." The New Yorker reported that Ramirez "...remembers Kavanaugh standing to her right and laughing, pulling up his pants. 'Brett was laughing.' she said. 'I can still see his face, and his hips coming forward, like when you pull up your pants.'" She also stated that another student "yelled down the hall, 'Brett Kavanaugh just put his penis in Debbie's face.'" She remarked, "It was his full name. I don't think it was just 'Brett.' And I remember hearing and being mortified that this was out there."
Regarding the incident, Ramirez said, "I would think an FBI investigation would be warranted."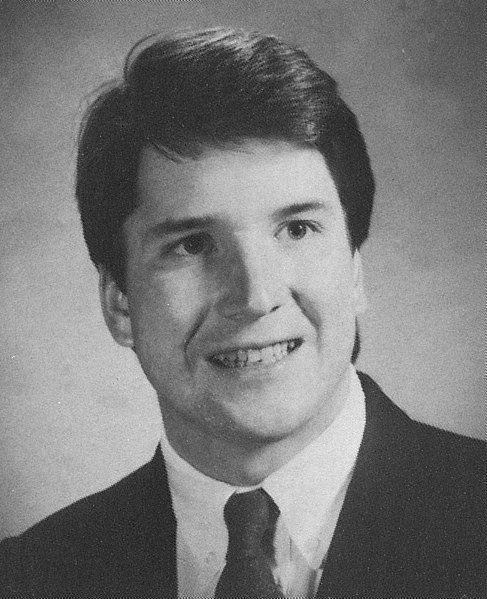 Brett Kavanaugh in the Yale Yearbookwhitehouse.gov
In response to Ramirez's allegation, the White House spokesperson Kerri Kupec stated, "This 35-year-old, uncorroborated claim is the latest in a coordinated smear campaign by the Democrats designed to tear down a good man. This claim is denied by all who were said to be present and is wholly inconsistent with what many women and men who knew Judge Kavanaugh at the time in college say. The White House stands firmly behind Judge Kavanaugh."

It has been confirmed that four Democratic senators have received information about Ramirez's allegation, and at least two are investigating the matter further. Ramirez will not be appearing at Kavanaugh's hearing on Thursday.
---
Brooke Ivey Johnson is a Brooklyn based writer, playwright, and human woman. To read more of her work visit her blog or follow her twitter @BrookeIJohnson.
Amidst the chaos of confirmation, the real force behind right-wing policy is going unnoticed
When a storm hits, it can be difficult to remember everything that came before. After the revelations of the past week regarding allegations of sexual assault against Supreme Court nominee Brett M. Kavanaugh, the relative calm that was the previous months of the confirmation process seem like hazy half-memories. Yet, in light of where the political gaze of the nation now finds itself directed, perhaps it's time to ask, in the spirit of The Talking Heads, "How did we get here?" How did a man accused of sexual assault end up receiving a lifetime nomination to one of the most powerful institutions in America? Answering that question will require traversing the interconnected and exclusive ranges of the right-wing political machinery, where dark money and faceless groups lay their hands on the scales of our civic life. Yet, in the end, the question of how we got here is one with a relatively simple answer and one that strikes at the heart of a vast range of the illnesses that seem to be ravaging the body politic. We are here, and we are here with Brett Kavanaugh because a small group of wealthy people wanted us to be.
Keep reading...
Show less
June 3, 1972 – Sally Jan Priesand is the first woman to be ordained as a rabbi in the U.S.A., (the first in the world being Regina Jones in 1935, who died in Auschwitz in 1944), breaking with thousands of years of patriarchal tradition in the Jewish faith.

Keep reading...
Show less
There's a lot of history behind those robes.
You probably know who Ruth Bader Ginsburg is. Her likeness has been splashed all over trendy t-shirts and art and her workouts have become a national obsession. But did you know that before she was appointed there were only bathrooms on site at the Court––for men? After she joined, they added a women's bathroom so she and her female camarade Sandra Day O'Connor no longer had to hoof it back to their chambers. This nugget is just one of the many intriguing trivia about the Supreme Court most people don't know. Want to learn more? Read on.
Keep reading...
Show less
In the 2017-2018 term, the Justices of the U.S. Supreme Court will hear several major cases with national implications
Topics in this term's major cases include technological privacy, religious freedom, anti-discrimination laws, immigration and the President, sports gambling and political gerrymandering, among many others. The Court's deliberation on these cases will begin in the coming months but the discussions surrounding them have been going on for years, and will continue long after the decisions are made. Before the end of this term, the Court will have heard something close to 70 cases, chosen from an average of 7,000 petitions. Here are five of the most important cases to follow.
Keep reading...
Show less