"A tree is best measured when it is down," the poet Carl Sandburg once observed, "and so it is with people." The recent death of Harry Belafonte at the age of 96 has prompted many assessments of what this pioneering singer-actor-activist accomplished in a long and fruitful life.
Belafonte's career as a ground-breaking entertainer brought him substantial wealth and fame; according to Playbill magazine, "By 1959, he was the highest paid Black entertainer in the industry, appearing in raucously successful engagements in Las Vegas, New York, and Los Angeles." He scored on Broadway, winning a 1954 Tony for Best Featured Actor in a Musical – John Murray Anderson's Almanac. Belafonte was the first Black person to win the prestigious award. A 1960 television special, "Tonight with Belafonte," brought him an Emmy for Outstanding Performance in a Variety or Musical Program or Series, making him the first Black person to win that award. He found equal success in the recording studio, bringing Calypso music to the masses via such hits as "Day-O (The Banana Boat Song)" and "Jamaica Farewell."
Harry Belafonte - Day-O (The Banana Boat Song) (Live)www.youtube.com
Belafonte's blockbuster stardom is all the more remarkable for happening in a world plagued by virulent systemic racism. Though he never stopped performing, by the early 1960s he'd shifted his energies to the nascent Civil Right movement. He was a friend and adviser to the Reverend Doctor Martin Luther King, Jr. and, as the New York Times stated, Belafonte "put up much of the seed money to help start the Student Nonviolent Coordinating Committee and was one of the principal fund-raisers for that organization and Dr. King's Southern Christian Leadership Conference."
The Southern Poverty Law Center notes that "he helped launch one of Mississippi's first voter registration drives and provided funding for the Freedom Riders. His activism extended beyond the U.S. as he fought against apartheid alongside Nelson Mandela and Miriam Makeba, campaigned for Mandela's release from prison, and advocated for famine relief in Africa." And in 1987, he received an appointment to UNICEF as a goodwill ambassador.
Over a career spanning more than seventy years, Belafonte brought joy to millions of people. He also did something that is, perhaps, even greater: he fostered the hope that a better world for all could be created. And, by his example, demonstrated how we might go about bringing that world into existence.
If you aren't recycling the right way, then you might as well not be recycling.
Everyone knows recycling is important, but how much of the waste in your recycling bin actually ends up being recycled?
Unfortunately, New York City only recycles about one fifth of its garbage: around 8 percent of trash from homes and about 25 percent from businesses, according to the city's Department of Sanitation. While those numbers are discouraging, this makes it all the more important to correctly recycle the things that can actually be recycled. If you've always been a person who just throws anything you think may vaguely be made of paper and plastic into the recycling bin, it's time to step it up.
The below information on recycling correctly is taken from NYC.gov.
Paper and Corrugated Cardboard
"Rules for Recycling Paper
Place mixed paper, newspapers, magazines, catalogs, and phone books out for recycling collection using any one of the following methods:
Tie with twine into bundles no taller than 18 inches
Place in clear, untinted plastic bags between 13 and 55 gallons
Place in bins 32 gallons or less with green labels on both sides and the lid.
The bag or container must weigh no more than 60 pounds when placed out for collection. Bins must be secured with a tight-fitting lid.
The City does not give away green recycling bins.
Rules for Recycling Corrugated Cardboard
Only corrugated cardboard boxes may be recycled as corrugated cardboard. Heavily-soiled or greasy cardboard should be disposed of with regular trash.
Corrugated cardboard must be flattened and tied with sturdy twine into bundles 18 inches tall or smaller. Bundles must not be placed in containers or clear bags unless broken into small pieces.
In buildings with mechanized collection, cardboard must be collapsed and placed into designated dumpsters.
Key Takeaways:
You need to tie your cardboard into bundles.
Greasy or food covered cardboard or paper should go in the regular trash.
Paper needs to be put in a clear bag or tied together with twine.
Always fold up your cardboard
Plastic
"Rules for Recycling Plastic
Rinse plastic containers, beverage cartons, and drink boxes before recycling
Plastic can be mixed with metal and glass recyclables, but never with paper recyclables.
Place plastic items in clear, untinted bags or blue-labeled recycling bins with a tight-fitting lid.
Clear, untinted bags must be between 13 and 55 gallons in size and weigh no more than 60 pounds when placed out for collection.
Containers must be 32 gallons or less and have blue labels on both sides and the lid. Containers must weigh no more than 60 pounds when placed out for collection.
To dispose of a plastic recycling or trash container, all receptacles should be clearly labeled as trash and put at the curb on the proper recycling collection day so that the Department of Sanitation will know that they should be collected.
Plastic Items That Can Be Recycled
Plastic bottles, cups, jars, and jugs (regardless of recycling number on container bottom)
Beverage cartons and drink boxes (juice cartons, juice boxes)
Milk cartons
Plastic cutlery (spoons, forks, knives)
Plastic plates
Plastic hangers
Rigid plastic caps and lids
Rigid plastic food containers (tupperware, yogurt, deli, hummus, dairy tubs, cookie tray inserts, "clamshell" containers, and other plastic takeout containers)
Rigid plastic nonfood containers
Rigid plastic packaging ("blisterpak" and "clamshell" consumer packaging, acetate boxes)
Rigid plastic housewares (flower pots, mixing bowls, plastic appliances, etc.)
Bulk plastic (crates, buckets, pails, furniture, large toys, large appliances, etc.)
Plastic appliances
CDs, DVDs, disks, vinyl records, CD and DVD cases
Satellite dishes
Telephones
Plastic Items That Can't Be Recycled
Styrofoam/plastic foam items (foam cups, foam egg cartons, foam trays, foam packing peanuts, foam sporting equipment, etc.)
Plastic bags, wrappers, shower curtains, and all kinds of plastic "film"
Plastic rings from soda and beer cans
Cell phones
Cassettes, VHS tapes
Sports balls (basketballs, bowling balls, soccer balls, footballs, yoga balls, etc.)
Plastic tubes (toothpaste, lotion, and cosmetics, etc.)
Single-serve food and drink squeezable pouches (juice pouches, baby food squeeze pouches, yogurt-to-go pouches, etc.)
Garden hoses
PVC pipes (must be no longer than 4 feet and placed out as bulk trash)
Containers that held dangerous or corrosive chemicals
Pens and markers
3-ring binders (if separate, the metal rings can be recycled)
Umbrellas
Lighters
Luggage"
Key Takeaways:
Plastic food containers must be rinsed well.
Plastic must be separated from paper recyclables, though it can be mixed with glass.
Use a blue bin for plastics.
Metal
"Rules for Recycling Metal
Metal can be mixed with plastic and glass recyclables, but never with paper recyclables.
Place metal items in clear, untinted bags or blue-labeled recycling bins with a tight-fitting lid.
Clear, untinted bags must be between 13 and 55 gallons in size and weigh no more than 60 pounds when placed out for collection.
Containers must be 32 gallons or less and have blue labels on both sides and the lid. Containers must weigh no more than 60 pounds when placed out for collection.
Large metal items, such as appliances, must be placed at curbside next to the recycling container. For appliances containing CFC gas, a CFC and Freon Removal appointment must be made prior to disposal.
To dispose of a metal recycling or trash container, all receptacles should be clearly labeled as refuse and put at the curb on the proper recycling collection day so that the Department of Sanitation will know that they should be collected.
Metal Items That Can Be Recycled
Aerosol cans (empty)
Aluminum foil wrap and trays
Clean metallic car parts
Dried-out paint cans (metal lid may be recycled separately)
Faucets
Food cans (empty and clean)
Household metal (wire hangers with paper removed)
Irons
Knife blades (Blades of sharp metal knives (such as carving or chef's knives) should be wrapped in cardboard, taped, labeled "CAUTION: SHARP" and placed out with metal/glass/plastic recyclables)
Lighting fixtures
Nuts and bolts
Metal utensils (including forks, spoons, and knives)
Metal caps
Pots and pans
Satellite dish
Small appliances that are mostly metal"
Key Takeaways:
Do not mix your metal recyclables with paper recyclables.
Clearly mark large metal items you intend to recycle.
Bulky Metal Items
Large items that are all metal or mostly metal are recyclable as bulk items. If an item exceeds the listed weight, height, or amount requirements, you must hire a private carter for disposal.
Large items that are all metal or mostly metal and are recyclable as bulk items include:
Air conditioners
Auto parts (containing no hazardous materials or chemicals)
Aluminum lawn furniture with plastic webbing
Barbecue grills
Bedsprings/Metal bed frames
Bicycles
Boilers
Cabinets and appliances
Clothes dryers
Dishwashers
Furniture
Generators (less than 100 pounds)
Lawnmower (empty fuel to be used in new lawnmower or bring to SAFE disposal event)
Ovens
Pipes (no longer than 4 feet)
Porcelain coated metal bathtubs and sinks
Radiators
Snow blowers (less than 100 pounds)
Washing machines
Water heaters (50 gallons or less)
Metal Compressed Gas Tanks
You can put fire extinguishers and helium tanks out for collection or take them back to where you bought them.
If you put them out, first empty them and remove the head. To empty an extinguisher, spray it into a damp paper bag.
Sanitation does not collect used compressed gas tanks such as propane, oxygen, and acetylene because they can explode in the garbage truck. You must take these tanks back to where you bought them.
Glass
"Rules for Recycling Glass
Only glass bottles and jars may be recycled as glass.
Rinse the glass before you recycle it.
Glass can be mixed with metal and plastic recyclables, but never with paper recyclables.
Place glass in clear, untinted bags or blue-labeled recycling bins secured with a tight-fitting lid.
Clear, untinted bags must be between 13 and 55 gallons in size and weigh no more than 60 pounds when placed out for collection.
Containers must be 32 gallons or less and have blue labels on both sides and the lid. Containers must weigh no more than 60 pounds when placed out for collection.
Glass Items That Can't Be Recycled
Drinking glasses and glassware
Eyeglasses
Glass tables
Glass windows
Light bulbs
Mirrors
Broken Glass
To avoid bag punctures, broken glass should be placed into a cardboard box labeled "broken glass." The box should be sealed with tape and placed into a trash can or securely tied trash bag. Small containers of broken glass may be placed directly into a trash can or bag.
Larger, properly sealed, and labeled cardboard boxes that contain broken glass can be placed out for collection next to regular refuse containers/bags.
The broken ends of smaller single pieces of broken glass can sometimes be protected with several pages of newspaper taped around the broken end before being placed into a trash can or bag."
Key Takeaways:
Only glass bottles and jars may be recycled as glass.
Rinse all glass recyclables
If recycling broken glass mark it clearly.
Do not mix glass recyclables with paper recyclables.
As of this writing, New York State contains approximately 33% of all cases in the United States and 10% of all cases in the world.
By Anthony Lee, MD
Faculty, Harvard Medical School
As we make our way through this pandemic, the large number of cases in the United States has caught our attention and prompted much discussion. Part 2 of this series will not only update the first article, "COVID-19: Tracking the Changes," but will describe the trends of cases and deaths and their rates of change. It will also differentiate between New York State and the rest of the United States.
To recap: we have been following the pandemic in Italy, New York State, New York City, Massachusetts, Sweden, the United Kingdom, Ireland, Northern Ireland, and Belgium in terms of cases per 100,000 population and deaths per 100,000 population, as well as the rates of change of these numbers.
Last week we looked at the number of daily new cases and the number of daily deaths to see if they were increasing or decreasing. We looked at the numbers for hard, non-ideological proof.
Superimposed on the charts were markers indicating when designated locations enacted social distancing or lockdowns and showed the effects of these measures on the number of new daily cases and daily deaths.
Although the popular media tends to treat the United States as a single location, if we separate New York State from the rest of the United States, two different stories emerge.
This article will view the number of cases and deaths on a per 100,000 population basis to describe the density of cases and reveal the true severity of the pandemic in a specific location.
As of this writing, NYS contains approximately 33% of all US cases and 10% of all cases in the world. The US has roughly 583,500 cases with a population of 331 million people, or 176.2 cases per 100,000 people. In contrast, NYS has roughly 195,000 cases with a population of 19,540,000. This represents a very disturbing 998 cases per 100,000 people, which is significantly worse than the US combined.
If we isolate NYS from the rest of the US, the number stands at 124.7 cases per 100,000 people. In contrast, Italy has 159,516 cases and a population of 60,480,000, or 263.8 cases per 100,000 people. In other words, from the perspective within a particular location, NYS is nearly 4 times as severe as Italy, and Italy is roughly twice as severe as "the rest of the United States".
Separating NYS from the rest of the nation achieves two things. First, it provides a more accurate picture of what is happening in most of the US and shows that the overall situation is not apocalyptic. Second, and more importantly, it allows us to focus on the true severity of what is happening in NYS. This will help us make decisions about how to deal with the pandemic's true epicenter.
Below are the updated charts. "The rest of the United States" is represented by the label "US-NYS (US minus NYS)". Because of time differences, US data lags behind that of Europe and the UK. Therefore, plots are likely to be limited to the day before a report is published. In some cases, late reporting from European countries and the UK may also limit plots to the day before.
Cases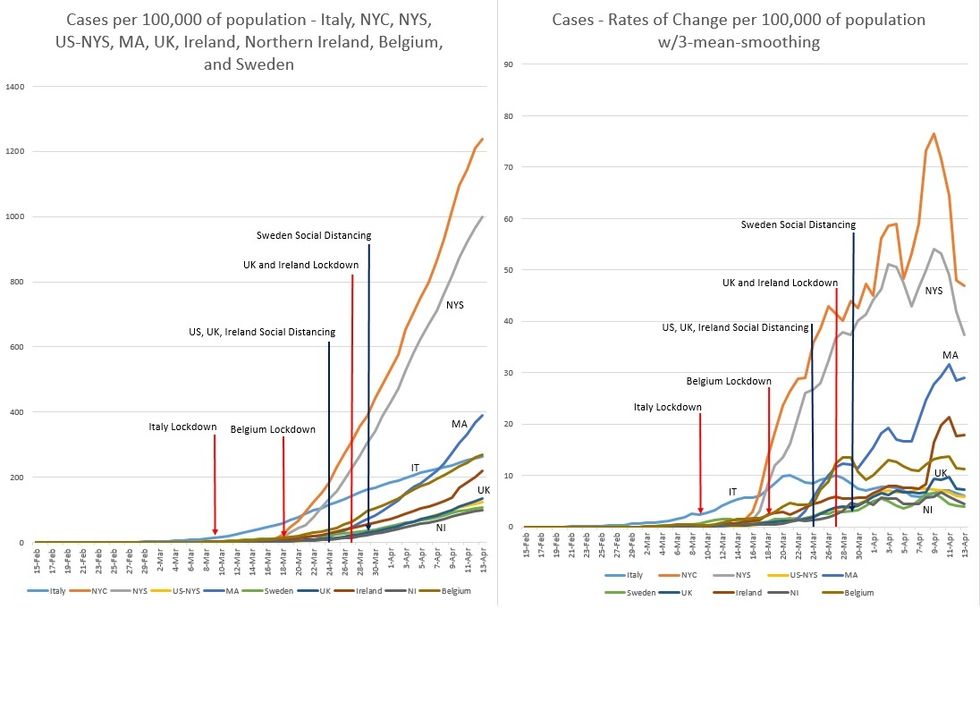 Figure 1. Cases per 100,000 population by location and correlated rate of change.

Figure 1 shows the effects of lockdowns and social distancing. It took Italy 12 days to finally flatten the curve of daily new cases. This trend has been continuing for the last 23 days, producing the trailing edge of the pandemic in Italy.
It took Belgium 11 days to reduce the number of daily new cases, and they have also continued on a downward trend for the last 15 days.
Ireland required 7 days of lockdown to reduce their daily new cases. This trend continued over the next 4 days, but then a new surge of cases occurred. The same holds true for Northern Ireland, where 6 days of lockdown reduced the number daily new cases. This trend continued over the next 5 days, but then a small surge of cases emerged.
Sweden maintains a low and flat trajectory despite loose social distancing. This might be accounted for by lack of testing.
The UK and "the rest of the US" (as defined above) remain on low and flat trajectories due to their respective social distancing policies.
NYS and NYC cases are rising dramatically, even in the face of a shortage of testing. Testing has increased in Massachusetts over the last 3 weeks and is reflected in the figure. In the weeks leading up to lockdown protocols NY has been about 5-8 days behind Italy, while Massachusetts has been around 21-23 days behind.
Although NY and Massachusetts started social distancing at the same time, Massachusetts had a roughly 2-week head start ahead of NY. However, this margin has narrowed to about 6 days. Interestingly, the curve of Massachusetts now seems to shadow that of NYC with similar slopes and slope changes.
Deaths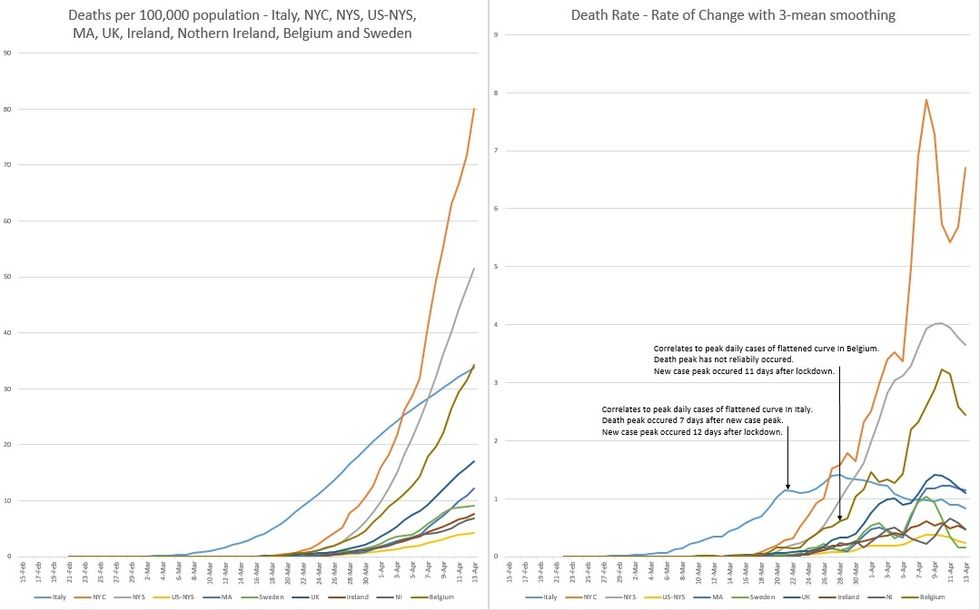 Figure 2. Deaths per 100,000 population by location and correlating rate of change.

Figure 2. shows rising deaths by location.
In the rates-of-change chart, the number of daily new cases flattened are delineated by date.
From the point of delineation rightward, we see when daily deaths begin to decrease. This lag time varies with locations. Italy's lag time was 7 days. This hasn't reliably occurred yet in Belgium. Although we see a decrease in deaths in Ireland, this is most likely temporary, as the country has seen a surge of new cases; and death plateaus follow new case plateaus. The same is true for Northern Ireland.
I will update numbers and discuss their implications in future installments.
Sources of data: Worldometer.com, Spectrum News NY1, Massachusetts Department of Public Health, HSC Public Health Agency
How do we contextualize an unprecedented moment in American history?
As a healthcare worker with more than three decades of training and clinical work under my belt, I have a few thoughts about this moment in American history:
The Metaphor of War is Inaccurate
This is an undeclared war against the coronavirus. What healthcare workers are going through is war. With such strictly limited resources, we must apply wartime strategies to care for as many people as possible.
As our Mayor, Bill De Blasio, said in today's briefing, "this is a war with many-many fronts. The only way to get through it is to use our military, all HCP (Health Care Personnel). [To create] a national enlistment of all doctors and nurses and move them to areas of need as it arises around the country."
De Blasio is urging the president to enlist all doctors and nurses across America. Indeed, we're not only at war, we are on a battlefield.
In wartime, people hunker down together - especially those most vulnerable. Not so with this virus. Social distancing causes even the sick to care for themselves in isolation, as they check in with others by phone.
The "mask or no mask" question
On the streets and in grocery shops, neighbors in self protection mode aggressively condemn each other for not standing the mandatory 6 feet apart. After close to three weeks of social distancing, why only now are we being asked to wear non-medical masks when going outside.
As a nurse, when I hear the word droplets, I follow precautions, I wear a mask. Any health care worker who doesn't receive the flu vaccine is required by law to wear a mask from the beginning of flu season in October through May or June in all patient areas in the hospital - elevators, patient rooms, hallways, and in clinic.
However, during these perilous times and with supplies stretched thin, the medical field is our first priority. The public has been repeatedly asked to spare PPE (Personal Protective Equipment) for medical people.
Healthcare Workers Are To COVID-19 as Fireman and Police Were To 9/11
Doctors and nurses working frontline without proper PPE is like rushing into a burning building in a tee-shirt, jeans, and bare feet. Are we being asked to do something that was not asked of our firefighters on 9/11?
But every evening at 7pm in NYC, #Clappingforcarers erupts in a massive round of global applause. What a profoundly glorious acknowledgement of Health Care and Essential Workers. Walking home from my ten hour shift at an Upper East Side hospital, I stand on 3rd Ave overwhelmed with this outpouring of gratitude that brings tears to my eyes. I am in awe of how life affirming this is. And how many beautiful people are recognizing our bravery and duty to care.
s3.amazonaws.com
We Don't Know What We Don't Know
We don't know. We don't know how this virus works in the body . . . how long it takes an individual to fully recover and no longer shed it. We don't know when it will be safe to socialize again.
On Monday, the US Navy hospital ship Comfort sailed into the west side docks with 1,000 beds. As of Thursday, they've only filled 20 beds due to a tangle of military protocols and bureaucratic hurdles. Frustration is growing because this isn't relieving our overburdened hospitals at all.
But here's the don't-know-what-we-don't-know of it, the world's top researchers do not fully understand how this pathogen works although we're months into the existence of this virus.
Block Renovation's got you covered.
Home renovations can be a nightmare - Having to find and coordinate meetings with designers and contractors, sourcing and scheduling materials, not to mention having to sacrifice your home for weeks.
Update: Get a free estimate when you take the 3 minute quiz.
The stress and expense of it all makes you wonder if it's even worth it. Plus, we've all heard the inflated costs that continue to increase throughout the project.
Thankfully, Block Renovation makes the process so seamless with their technology, network of contractors, and sourcing of material that you can plan your whole renovation virtually from the comfort of your couch.
With Block, you get the whole package of at home consultations (in-person or with video), architect-grade designs & drawings, materials sourcing, and a ready-to-build contractor. Their process is 3 times faster than average.
Here are 3 reasons Block Renovation is the place to go for bathroom and kitchen renovations:
Convenient
With Block, the whole process is technology based, you enter details that generates a quote online and a Block Project Planner will quickly get in touch to schedule a video consultation to see your space and hear about your objectives.Block then refines the proposal and sends it within 24 hours.
After a design session either in person or over video, your designer follows up with a package containing everything you need to get your renovation project going - design renders, building approval documents, a build manual, and a construction timeline.
Block orders and schedules the delivery for all materials needed so you don't have to source them yourself or deal with backorders like you would with most renovation projects. The contractors are all vetted and briefed on your project with an up-front timeline.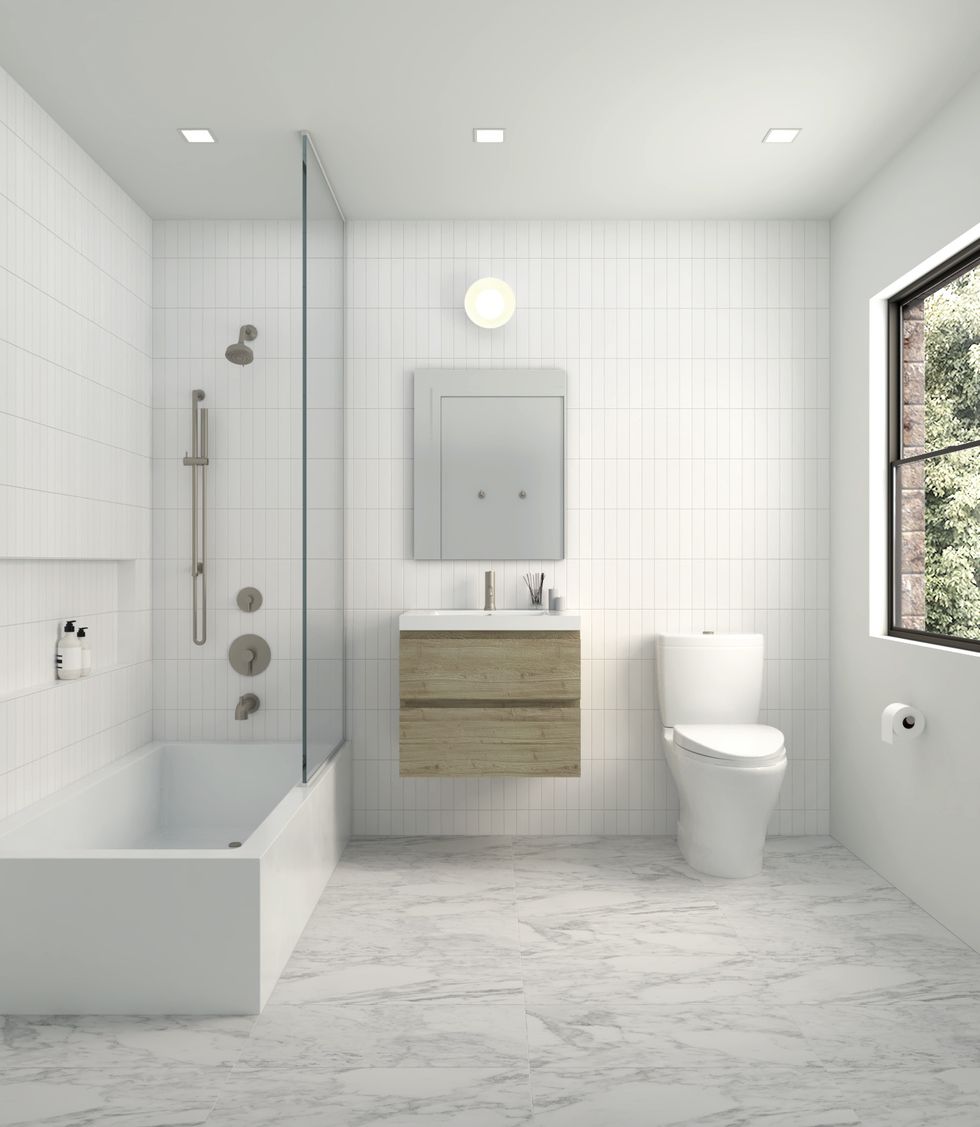 Fast
Block Renovation is 3 times faster than the national average when it comes to renovation. Their average build time for a bathroom is 4 weeks! Compared to the national average of 16 weeks, which is due to its convenient, seamless process. You can literally apply online in a few minutes, and once you send your videos and photos, they get back to you in 24 hours.
With other renovations, the estimated date of completion can change as complications arise.
Affordable
With most renovation companies, it's likely that the price given upfront is only an estimate. With lots of competition, other companies bid with optimistic numbers that can change along the way.
Block Renovation is completely clear and realistic with price. They are more accurate and reasonable with pricing because they have pre-negotiated rates with their roster of contractor partners.
Block Renovation supports you and your assigned builder from start to finish, ensuring there are no delays. This can save you more than 60 hours of personal time trying to manage and organize the whole project.
There really is no better option than Block Renovation when it comes to high-end bathroom and kitchen renovations.
Because the American people deserve to know
With less than a month left until the Iowa caucuses officially kick off primary season, it seems like we've spent the last decade slowly whittling away at an endless list of candidates.
Many voters have already seen their favorite contenders drop out of the race. Others have yet to figure out which person on a crowded debate stage best represents their interests. Obviously there are a number of axes on which you can compare the candidates, and countless articles that can help you navigate their differing economic policies, their stances on health care, or their various approaches to foreign policy. If those are the factors by which you judge a candidate, you should have no problem finding what you need to make up your mind. People like me are not so lucky.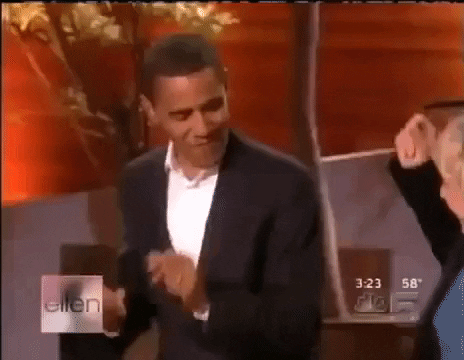 I have always been a single issue voter—consistently casting my ballot for the best dancer. In 2008 and 2012, I had an easy time of it. Barack Obama's blend of smooth and corny dance moves struck a perfect balance for my sensibilities, easily winning out over Mitt Romney's "Gangnam Style" convulsions, or John McCain's high-intensity robot. 2016 presented a more difficult choice. I nearly didn't vote at all, but ultimately decided that Hillary Clinton's stiff Whip and Nae Nae represented the lesser of two evils when considered against Donald Trump's apocalyptic rendition of "Hotline Bling."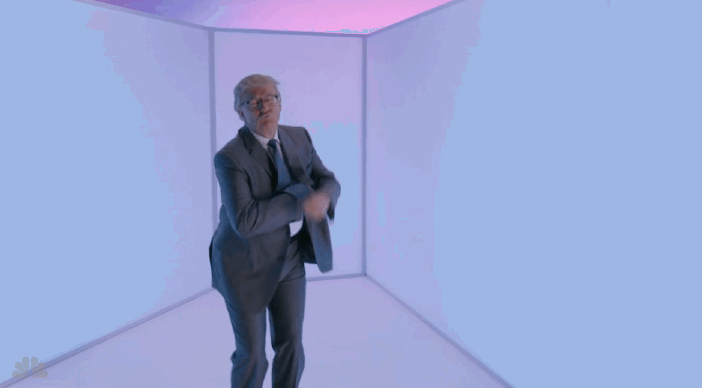 Sadly, some 60 million voters didn't see what I did, and made the wrong call. I won't let that happen again. The American people deserve to see every candidate dance before they go to the polls. Until the DNC finally listens to wisdom and converts one of their debates to a dance off, I've compiled this list so that you can make an informed decision.
Elizabeth Warren
Warren dancing at her rally tonight 💃🏼 https://t.co/c2QBzPGsH1

— Behind 2020 (@Behind 2020) 1578458031.0
We'll get the top-tier candidates out of the way first. Senator Elizabeth Warren has nothing to hide. She has been the most upfront, transparent candidate when it comes to her big, structural dancing. And while it may not be everyone's first choice in style, you can not fault her fun-aunt-at-a-wedding energy. The latest example of her eclectic blend of fist pumping and hula dancing comes from last night's Brooklyn rally with—recent dropout and competent dancer in his own right—Julian Castro. She probably just needs a couple more glasses of zinfendel from the open bar before she really loosens up.
Bernie Sanders
Bernie Sanders is surprisingly spry. You might not expect a man in his 70s with heart problems to cut a rug, but Bernie is not your average senior citizen. He has the energy of a man half his age, and the timeless consistency of his dancing allows him to keep up with his young supporters.
Joe Biden
Former vice president Joe Biden dances exactly as you'd expect—slow, old fashioned, and "sweet" in a way that's uncomfortably intimate.
Andrew Yang
"Not left. Not right. Forward!" - @AndrewYang #YangGang #Yang2020 https://t.co/7UcY9OG9to

— Will🔥🛍️YangGang Pink🧢🔥 (@Will🔥🛍️YangGang Pink🧢🔥) 1565920883.0
Silicon Valley entrepreneur Andrew Yang has more than enough spring in his step to keep up with any roomful of middle-aged women on the dance floor. His universal basic dance moves aim to remind us that we all share one dance floor.
Tulsi Gabbard
Congressional representative for Hawaii Tulsi Gabbard doesn't exactly dance—she dance-fights. Just as with her approach to debates or to the war on terror, her Capoeira moves may be a bit more aggressive than some voters want.
Amy Klobuchar
#BREAKING: Amy Klobuchar performs ancient, centrist war-dance to stoke fear in the hearts of her more radical oppo… https://t.co/EFEoA3JXOE

— MSDNC (@MSDNC) 1569102792.0
Minnesota Senator Amy Klobuchar is known for her no-nonsense pragmatism. She strives not to make any promises she can't keep, so she will appear to be the adult in the room...but her dancing tells a different story. Klobuchar dances with the energy of a happy toddler who could enter full-blown tantrum mode at any moment.
Marianne Williamson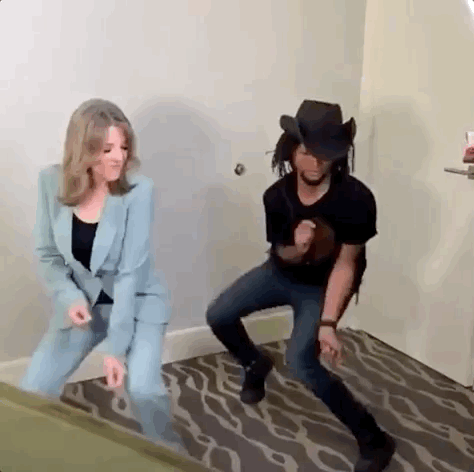 You may be surprised to find that spiritual guru Marianne Williamson is still in the race, but once you see her dance moves, you'll be surprised she isn't the front runner. She is as one with the music as she is with the vibrations of the universe.
On Valentine's Day, Amazon pulled out of its plan to build a second headquarters in Queens, citing the efforts of citizen protestors and politicians who opposed its imminent arrival.
The moment Amazon announced that it would be building its second headquarters in NYC's Long Island City, people took to the streets.

On November 26th, a coalition of immigrant advocates and anti-HQ2 groups gathered to protest Amazon's involvement with ICE, Paladir, and other organizations responsible for deportations. Citizens marched again on Cyber Monday, launching a " day of action" and flooding an Amazon Bookstore in Manhattan, holding signs aloft and chanting sing-song rhymes about Jeff Bezos. Together, over two dozen community groups organized these protests, including local unions and nonprofits. Following the protests in Manhattan, Amazon workers employed in warehouses in Staten Island made the decision to unionize, citing low pay and impossible performance quotas, and leveraging Amazon's impending move to Queens to draw attention to their case.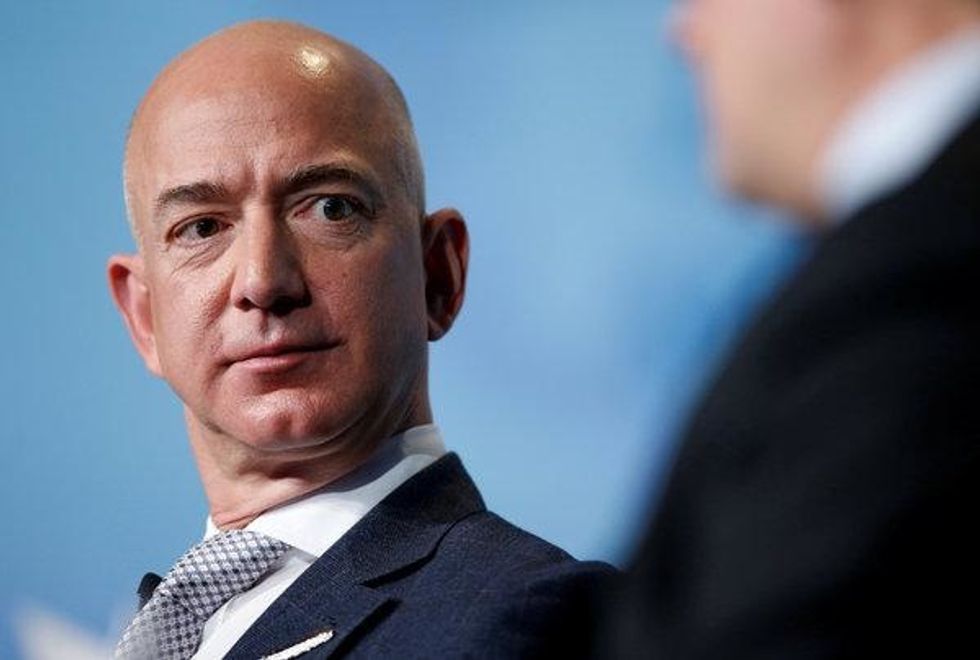 Image via The New York Times
Their protests attracted the attention of some of New York City's political officials, such as City Council Speaker Corey Johnson, who initially supported Amazon's entry but denounced it after learning more about the circumstances surrounding the deal. He began to stand with the protestors, complaining that a general lack of transparency and the fact that Amazon bypassed NYC's standard review process mandated further investigation.

In December, a public hearing was held at City Hall, and protestors gathered outside while council members grilled economists and officials who had been instrumental in making the deal with the world's most profitable corporation. "We are not in the business of corporate welfare here at city council," said Johnson.
It was this so-called corporate welfare—the $3 billion in government and tax incentives that Amazon was promised, in exchange for the 25,000 jobs it promised to create—that became the foundations of the anger stewing around the sales conglomerate's impending arrival, anger which resulted in Amazon's decision to pull out of its promise to develop a huge corporate campus in Queens.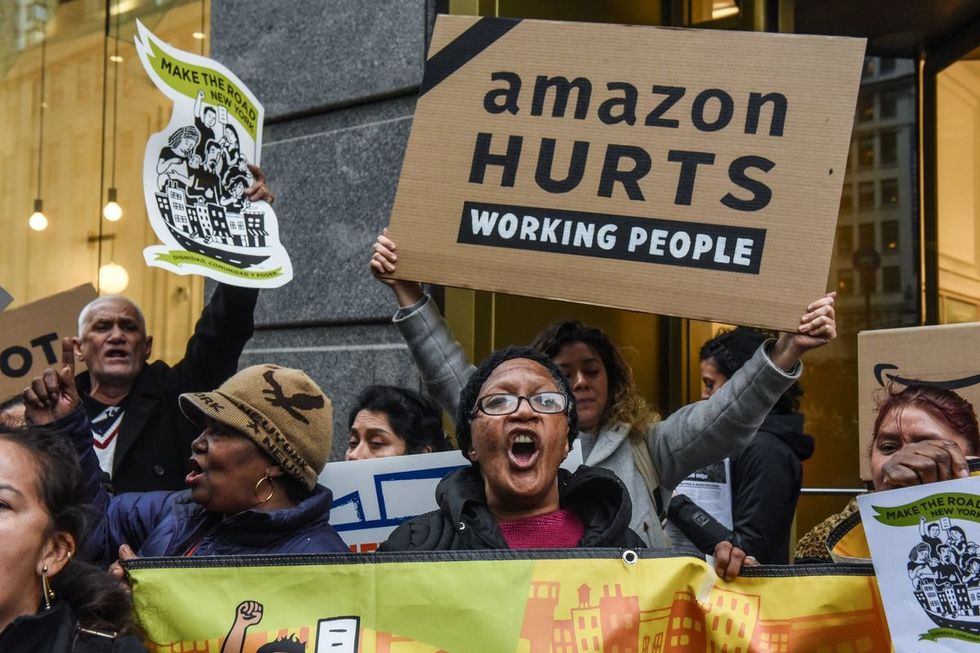 Image via Vox.com
The people's anger came from different places, and their protests were haphazard efforts, but their rage had been brewing for a long time, and Amazon's imminent arrival fed a variety of fears about corporate greed and pervasive gentrification, which opponents feared would tear apart places like Long Island City, sucking it clean of culture and community. Amazon's arrival was predicted to catalyze a wave of homelessness; the announcement that it was setting up shop in Long Island City was instantly followed by dizzying spikes in rent—chilling lower-income residents in a city already plagued by stretches of empty storefronts.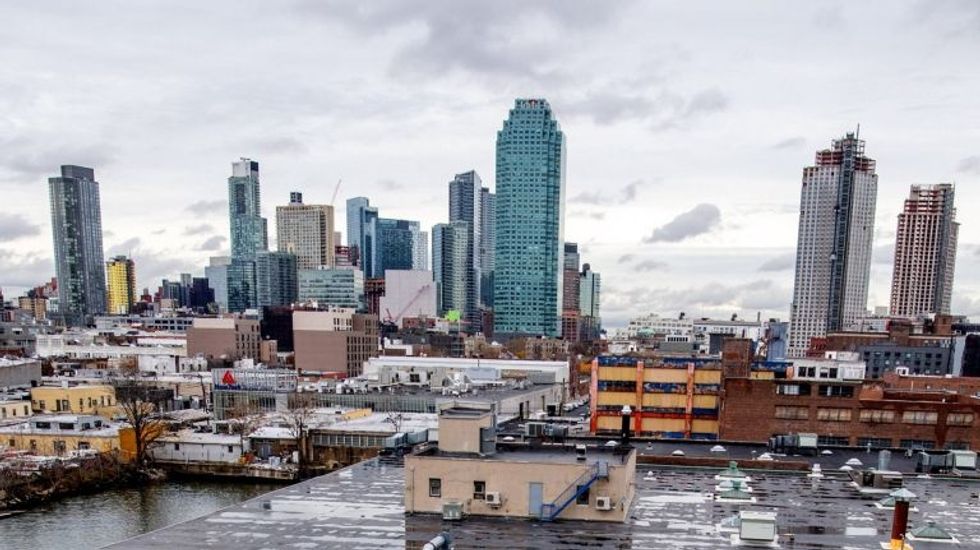 Long Island CityImage via AM NY
Protestors cited Amazon's effects on Seattle, Amazon's first home city, as reasons why the conglomerate shouldn't move on with its plan. Some people argue that Amazon made Seattle into a hull, a kind of paper city that existed only to facilitate its metallic corporate heart; and Seattle's homeless corporation did rise in tandem with rising housing prices, making it home to the third-highest number of homeless people in the country, after New York and Los Angeles.

HQ2 opposition united a great deal of unlikely allies—including an unlikely ally in the Wall Street Journal's Editorial Board, who argued that the deal was "crony capitalism at its worst." Their article continued, "Amazon's case is aboveboard, but it still amounts to a company with a market capitalization of nearly $800 billion getting paid to create jobs it would have created somewhere anyway."
Alexandria Ocasio-Cortez was the most visible face of a group of politicians who protested Amazon's HQ2 establishment, and her resistance might have been one of the central reasons for its decision to abandon ship. "It was that the environment over the course of the past three months had not got any better," said Joni Seth, Amazon's head of policy communications. "There were some local and state elected officials who refused to meet with Amazon and criticized us day in and day out about the plan."
This deal wasn't a simple tax break. It was $3 BILLION dollars. When the community wanted to negotiate, Amazon said… https://t.co/Q9E8zF3tZZ

— Alexandria Ocasio-Cortez (@Alexandria Ocasio-Cortez) 1550243136.0
Ocasio-Cortez had long denounced Amazon's plans to move into Queens, and she celebrated Amazon's retraction on Twitter. So did other political figures, including Cynthia Nixon. Following the company's Valentine's Day breakup announcement, the actress-turned politician triumphantly tweeted, "The fight against Amazon laid bare their union-busting, corporate welfare, ICE-abetting practices and shows why we need to break up monopolies like Amazon."

In addition to its ties to law enforcement giants, Amazon had also been accused of developing facial recognition technologies to gain information about customers without them knowing; and many protests have cropped up among its warehouse workers, especially in Europe, where employees have staged walkouts against low wages and poor working conditions.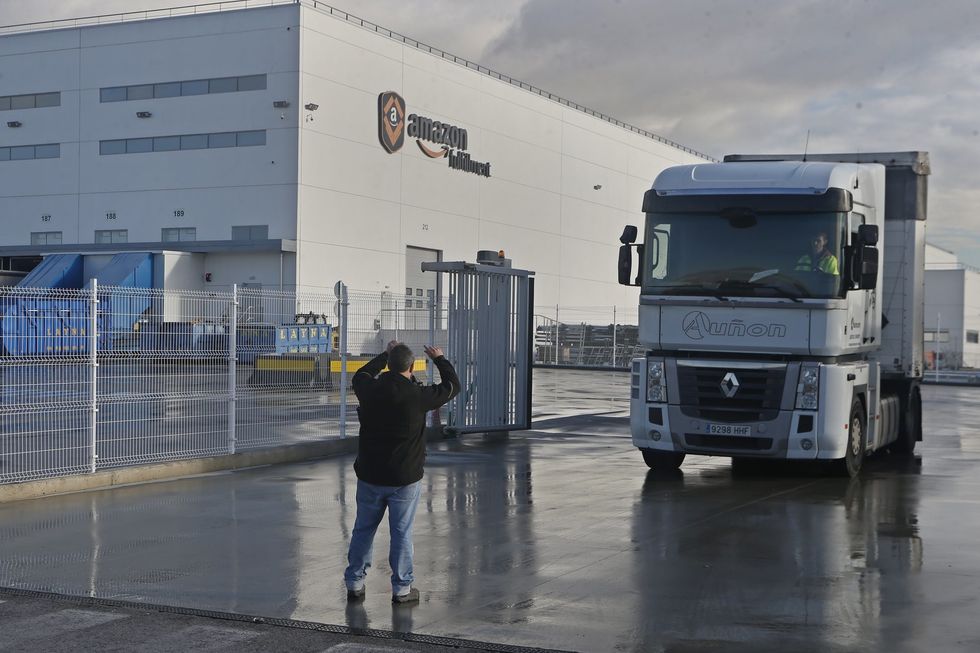 A protestor stops an Amazon truck in Spain.Image via apnews.com
Despite Amazon's shady ethics, many people were not as enthusiastic about the company's foiled New York City dreams, arguing that the demise of HQ2 will compromise what could've been an economic boom for the city, criticizing Ocasio-Cortez's decision to favor ideology over economics. Amazon may have hiked up rents, but rents are high anyway; and its arrival would have created thousands of jobs, including consistent positions for lower-level staff members and service workers.

Plus polls showed that 56% of New Yorkers approved Amazon's arrival, which was initially billed as a triumph by Mayor Bill de Blasio and Governor Andrew Cuomo—both central players in the deal's initial success who believed that the arrival would help NYC solidify its position as a worldwide hub of tech and industry. Bill DeBlasio's tweets following Amazon's decision resembled those of a spurned ex. He also lashed out at Ocasio-Cortez, stating that "a small group of politicians put their own narrow political interests above their community—which poll after poll showed overwhelmingly supported bringing Amazon to Long Island City—the state's economic future and the best interests of the people of this state," the governor said in a statement.
But even so, a great deal of major political figures opposed the deal, including Senator Michael Gianaris of Queens, who initially supported Amazon's arrival but, like Johnson, changed his mind after learning about its policies. Still, Amazon in Long Island City's demise all started with those first street protests, which erupted directly after De Blasio's announcement as politicians remained silent. Ultimately, community members and citizen organizers catalyzed the start of the resistance that led to the downfall of Amazon's Queens campus.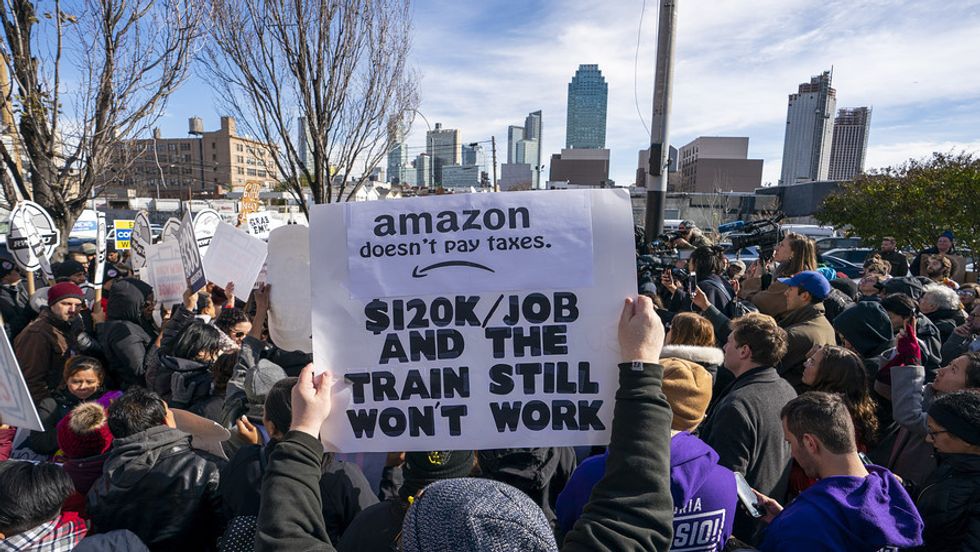 Image via Marketwatch
There's something deeply satisfying about the image of the world's richest man and his behemothic corporation getting kicked out of New York by impassioned Queens residents, ready to unite and fight for the integrity of their home borough. Still, Amazon's departure won't stop gentrification, won't fill up empty stores, and won't bring back the days when young artists could gallivant around Greenwich Village with pennies in their pockets and working-class families could call Manhattan home.
In a way, Amazon's departure is a symbolic victory for its opposition, a tantalizing promise that the people can triumph over corporations. Of course, this move will not deter Amazon from building its global empire, and America's supermassive wealth gap will remain. It just won't be as tangibly visible in New York.
---
Eden Arielle Gordon is a writer and musician from New York. Follow her on Twitter at @edenarielmusic.
Come Jan. 1, 2019, the non-binary marker will become a NYC milestone

d3jkudlc7u70kh.cloudfront.net
Along with California, Washington, New Jersey, and Oregon, NYC is moving away from pre-determined gender identification at birth by adding an "X" option to birth certificates along with "male" and "female." This is a huge step towards greater equality and dignity, not only for transgender and nonconforming New Yorkers, but for the next generation, who will now have the ability to start their lives without a label to live up to. As The Source explains, "The option could be used by parents of intersex children or by parents who want their child to be able to choose a gender at a later date," as well.

As per NBC News, "The New York City Council and Board of Health voted on Wednesday (9-12-18) to include a third gender category, 'X,' on birth certificates starting Jan. 1, 2019. Furthermore, the legislation will discontinue the need for a doctor's note or health care provider's affidavit to change one's gender marker." The bill was adopted by a 41-6 vote. This means people can also update their existing birth certificate to reflect their identity retroactively.
The proposal for this change was presented in June 2018 by Mayor Bill de Blasio and City Council Speaker Corey Johnson. Johnson stated, "This groundbreaking legislation will make New York birth certificates more inclusive for all and will send a powerful signal to the world that New York City government works for everyone."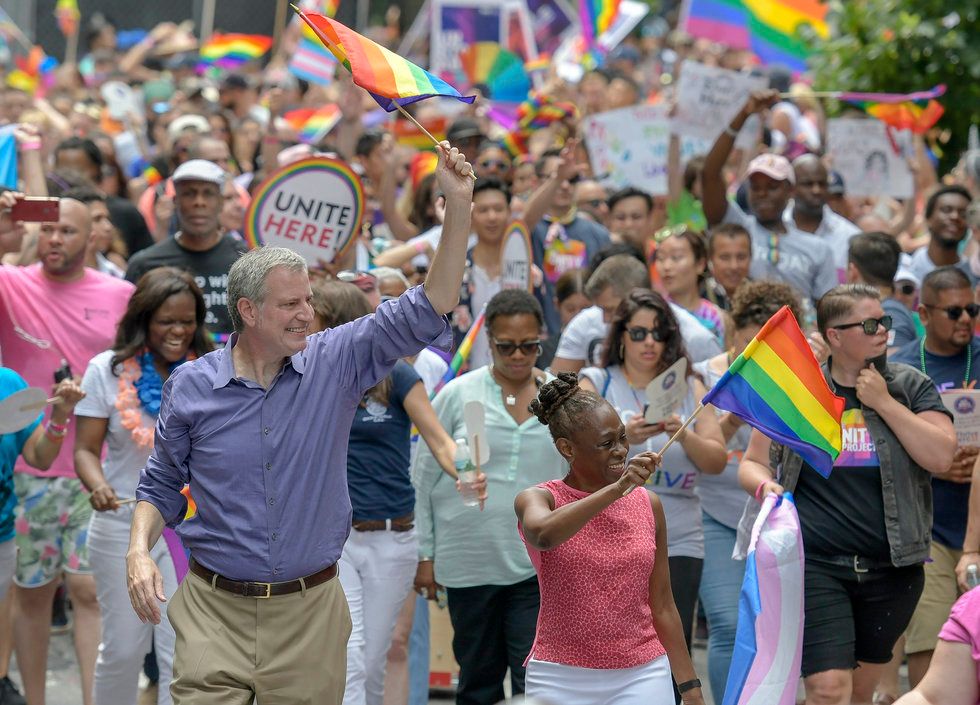 media3.s-nbcnews.com
Health Commissioner Dr. Mary T. Bassett added, "By allowing self-attestation and 'X,' the Health Department and City Council are reaffirming our commitment to the self-determination of the transgender and gender nonconforming community. We know that being able to live your authentic gender and gender expression is critical to physical and mental health. Now more than ever, we must ensure that all people can live their best and healthiest lives."
Along with California, Washington, New Jersey, and Oregon who are already on board with the "X" option for birth certificates, additional states are making strides in this direction too. As NBC News reports, "Maine, Oregon, and Washington, D.C., currently enable residents to opt for a nonbinary gender marker on their driver's license, and California will join them starting in January." Other states have gender-change laws in place, most only for male-to-female (and vice versa) updates. For a state-by-state listing, see the Intersex & Genderqueer Recognition Project's report.
"Today is a historic day for New York in its role as a worldwide champion for inclusivity and equality," City Council Speaker Corey Johnson told NBC News. Will the remainder of the country follow in the Big Apple's footsteps? From the looks of things thus far, change is contagious.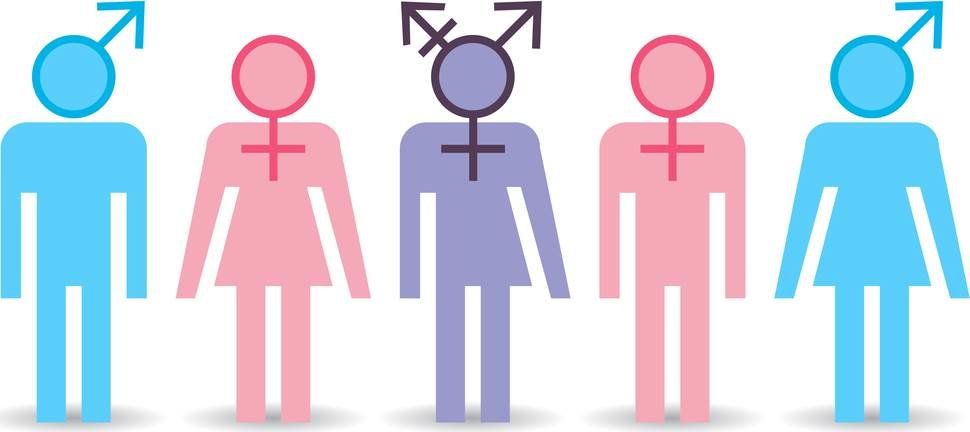 www.thescopeatryerson.ca