We've all been there. You were gifted a dumb present that you'll never in a million-zillion years ever use and you're too polite to tell anyone any differently. It sits at the bottom of your drawer for months, then years. And when you finally feel like enough time has passed, you can throw it out in good conscience.
A return is almost always out of the question. Plus, gift givers don't often include a return receipt, and we all know we wouldn't dare ask for one. I'd rather admit to a crime than confess I don't like a gift - how insulting to the gifter's sense of aesthetics.
And-hey, I have limited drawer space. Who can keep these unwanted gifts for six months when there isn't any space for them? I hate clutter, and unwanted gifts are just that.
This year, I am making an effort to swiftly remove any unwanted gifts from my house without hurting anyone's feelings…and potentially benefiting others. As the old saying goes, one man's trash is another man's treasure. And thank goodness for that.
From the The Guardian:
"According to research published this week by the consumer body, one in four people (24%) received an unwanted or unsuitable gift for the Christmas of 2021. Meanwhile, a separate study by the personal finance comparison site Finder said £1.2bn was wasted on unwanted Christmas gifts each year."
Come to terms with the fact that you will never use that gift and follow these quick tips to offload those unwanted gifts:
Donate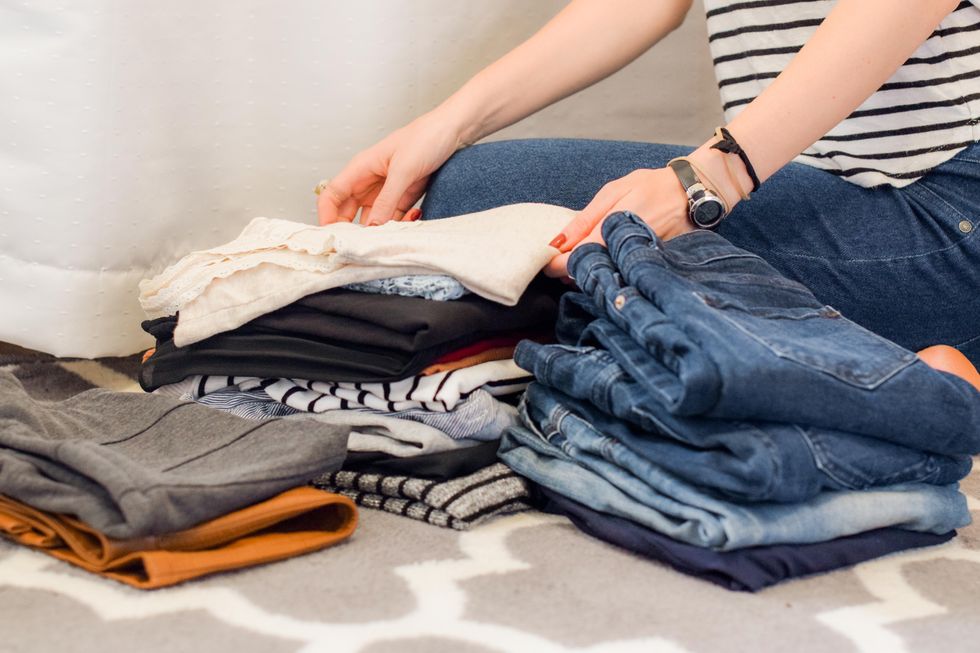 Sarah Brown via Unsplash
The most obvious choice for those unwanted pairs of mud-green sweat socks and that same fluffy robe you get every year from your Aunt Judy is to donate them. Just round up everything you don't want and Google the donation center closest to you.
This is also a fantastic excuse to purge your closet of that pile of stuff you've been meaning to get rid of. A few bags of give-away-clothes will get your spring cleaning out of the way early.
Sell Them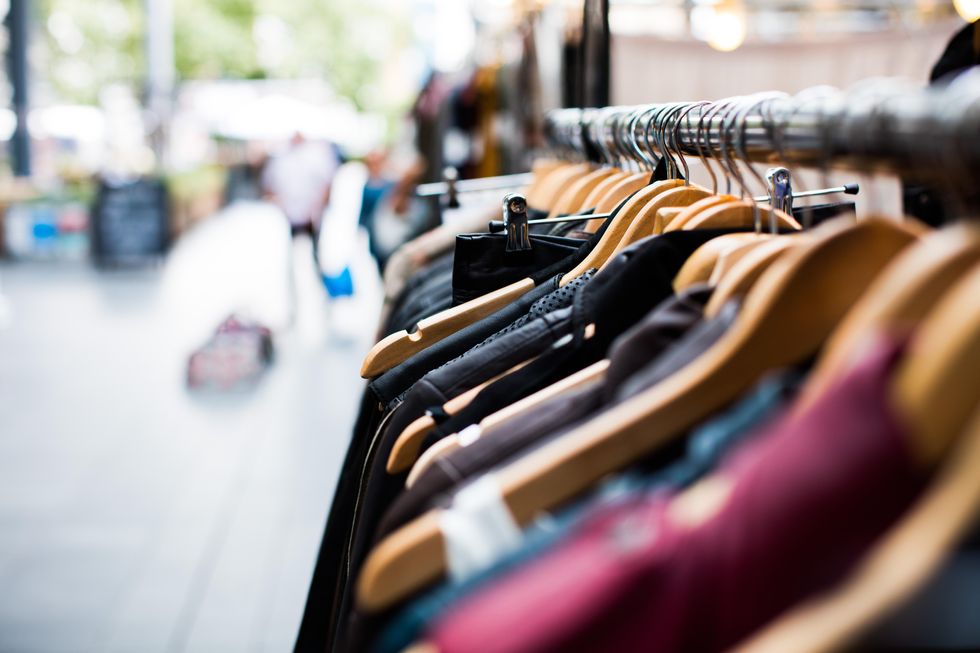 Artificial Photography via Unsplash
Resale websites are all the rage right now. If you got a pair of pants that don't fit or a sweater that isn't your style, resell them on a website dedicated to just that. Sites like Poshmark, Mercari, and DePop are known for selling those trendy pieces of clothing you barely used.
Thrifting has never been hotter. Hop on the trend while people are constantly perusing sites for the hottest deal. Then reward yourself for being so virtuous, by dropping the cash on some fabulous things you'll actually wear!
Re-Gift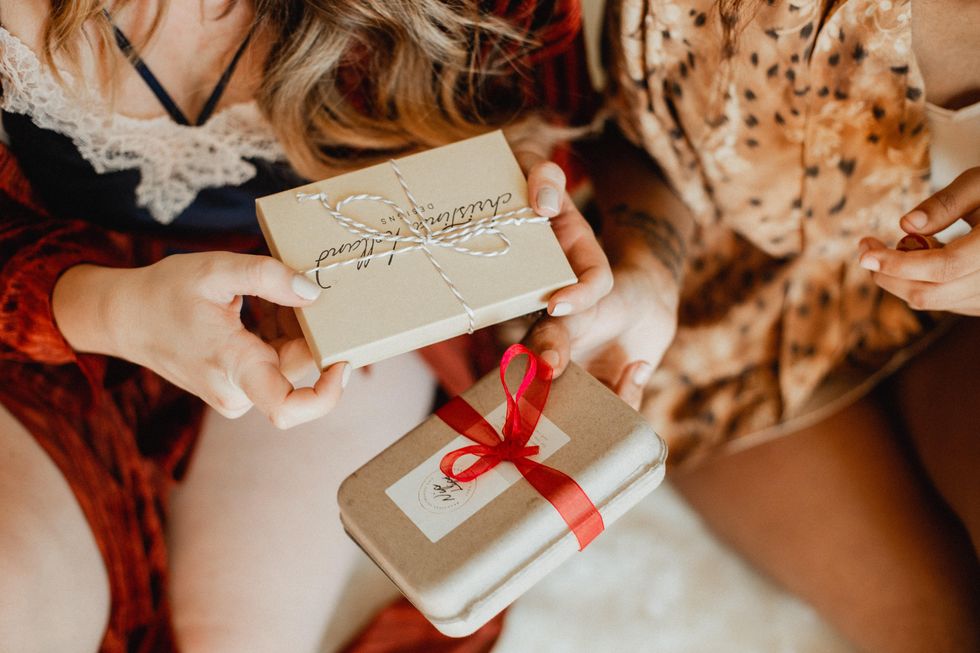 Jackie S via Unsplash
If you got something that you think one of your friends or family can benefit from, why not give it to them? There's no shame in revealing that it was a gift and you don't want it anymore…as long as you aren't re-gifting to the person who gave it to you!
Or, keep the gifts to re-gift at a later date. You never know when you're going to need a last minute gift. You'll thank yourself later.
Attempt a Return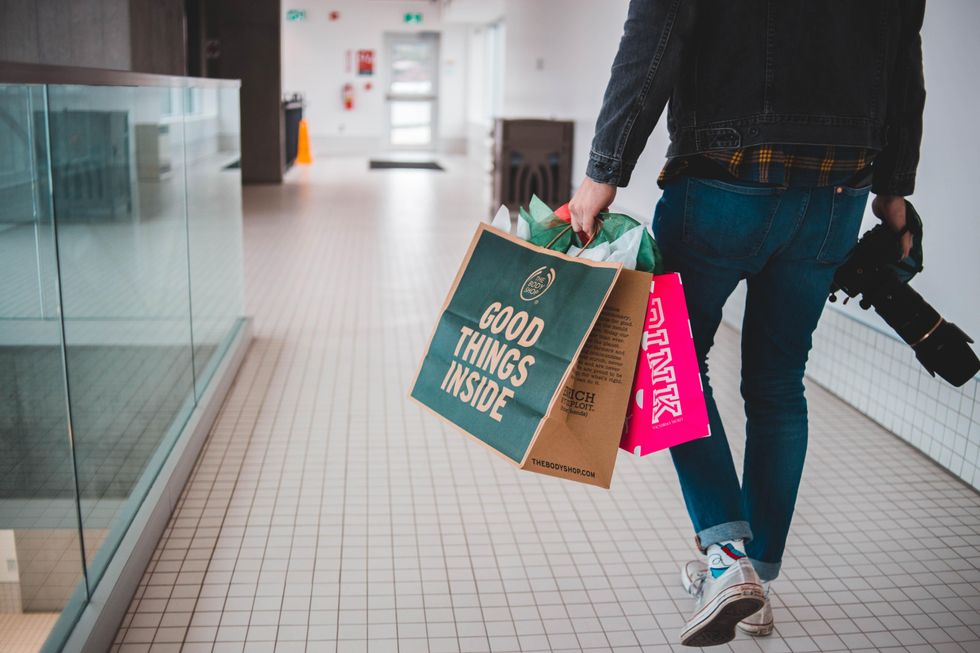 Erik McLean via Unsplash
If your item still has a tag, you can make a valiant effort to return to the store. If you can make your case, many stores won't want to fight you on it. They may be forgiving and grant you store credit at the very least.
Come Jan. 1, 2019, the non-binary marker will become a NYC milestone

d3jkudlc7u70kh.cloudfront.net
Along with California, Washington, New Jersey, and Oregon, NYC is moving away from pre-determined gender identification at birth by adding an "X" option to birth certificates along with "male" and "female." This is a huge step towards greater equality and dignity, not only for transgender and nonconforming New Yorkers, but for the next generation, who will now have the ability to start their lives without a label to live up to. As The Source explains, "The option could be used by parents of intersex children or by parents who want their child to be able to choose a gender at a later date," as well.

As per NBC News, "The New York City Council and Board of Health voted on Wednesday (9-12-18) to include a third gender category, 'X,' on birth certificates starting Jan. 1, 2019. Furthermore, the legislation will discontinue the need for a doctor's note or health care provider's affidavit to change one's gender marker." The bill was adopted by a 41-6 vote. This means people can also update their existing birth certificate to reflect their identity retroactively.
The proposal for this change was presented in June 2018 by Mayor Bill de Blasio and City Council Speaker Corey Johnson. Johnson stated, "This groundbreaking legislation will make New York birth certificates more inclusive for all and will send a powerful signal to the world that New York City government works for everyone."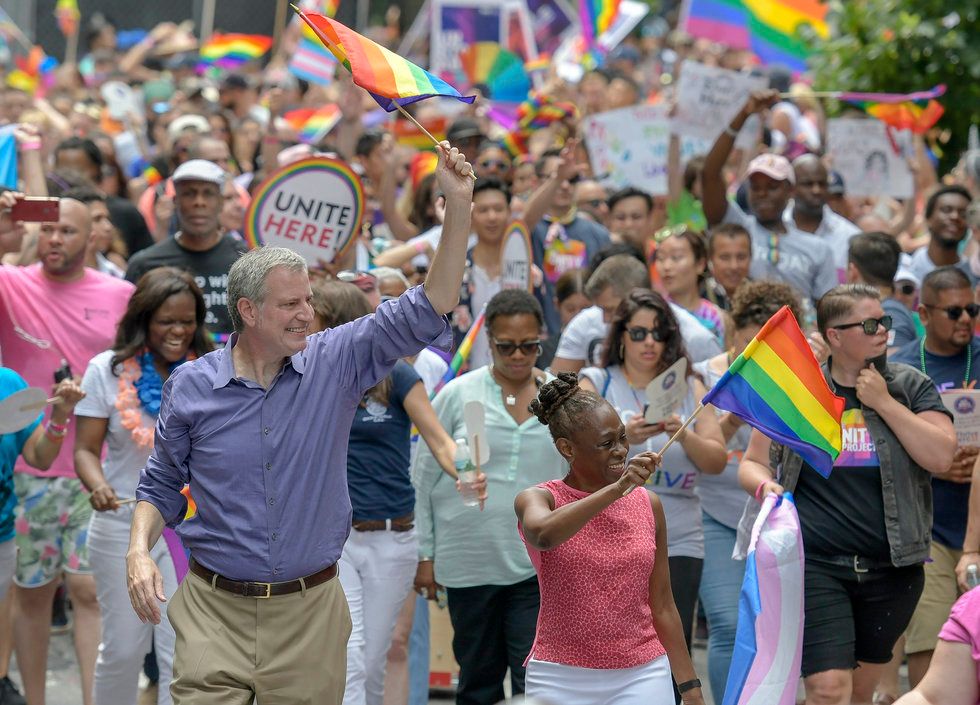 media3.s-nbcnews.com
Health Commissioner Dr. Mary T. Bassett added, "By allowing self-attestation and 'X,' the Health Department and City Council are reaffirming our commitment to the self-determination of the transgender and gender nonconforming community. We know that being able to live your authentic gender and gender expression is critical to physical and mental health. Now more than ever, we must ensure that all people can live their best and healthiest lives."
Along with California, Washington, New Jersey, and Oregon who are already on board with the "X" option for birth certificates, additional states are making strides in this direction too. As NBC News reports, "Maine, Oregon, and Washington, D.C., currently enable residents to opt for a nonbinary gender marker on their driver's license, and California will join them starting in January." Other states have gender-change laws in place, most only for male-to-female (and vice versa) updates. For a state-by-state listing, see the Intersex & Genderqueer Recognition Project's report.
"Today is a historic day for New York in its role as a worldwide champion for inclusivity and equality," City Council Speaker Corey Johnson told NBC News. Will the remainder of the country follow in the Big Apple's footsteps? From the looks of things thus far, change is contagious.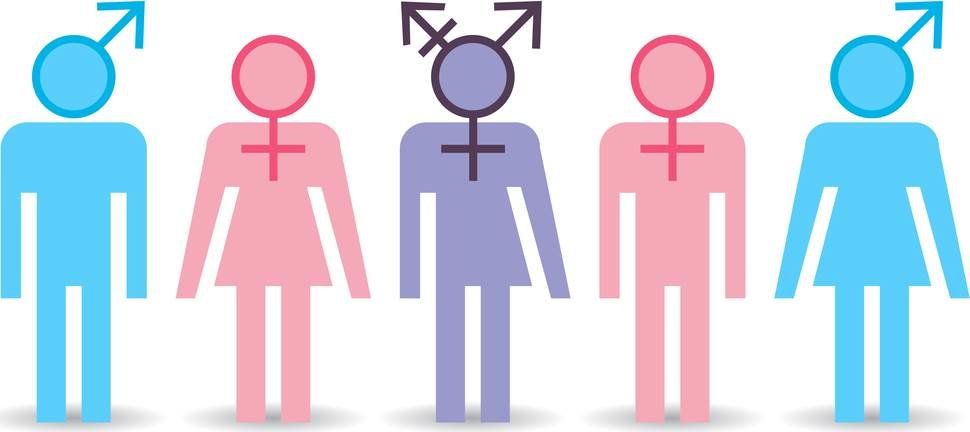 www.thescopeatryerson.ca
By 2050, the Population is Set to Soar
The Population Reference Bureau (PRB) is giving us little warning of little wiggle room. If you plan on being around in 32 years from now, expect the planet to be more populated than ever. According to their staggering stats, "The world population will reach 9.9 billion by 2050, up 2.3 billion or 29 percent from an estimated 7.6 billion people now."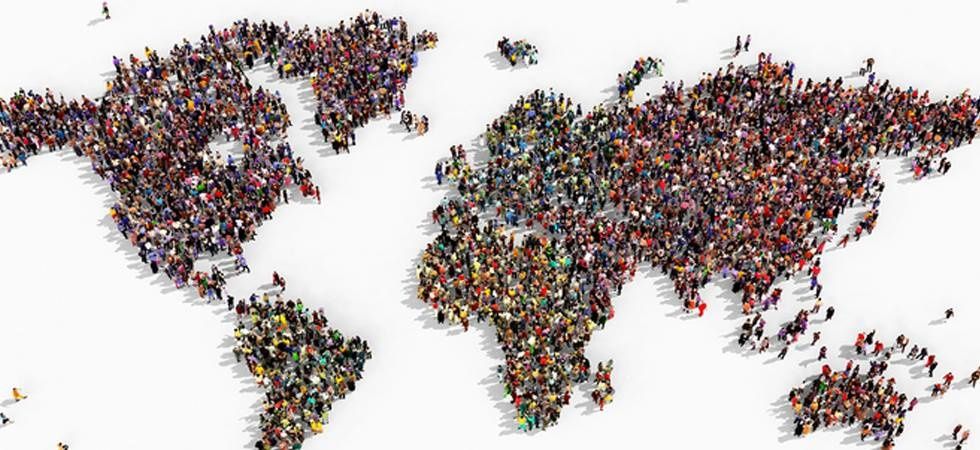 People are popping upwww.newsnation.in
Based on the global TFR (Total Fertility Rate), meaning the average births per female over their lifetime, the current number is 2.4. While this average has gone down over recent decades, it still gives way to a steady growth in overall global population. So much so, that by '50, the population will be edging on 10 billion. Personal space? Please.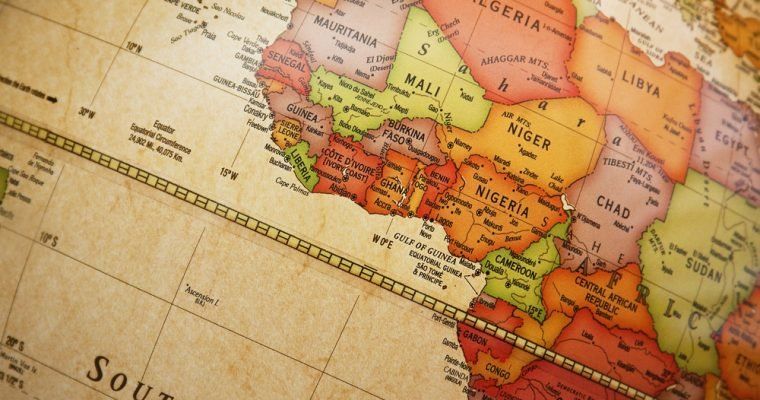 A major increase in Africa www.modernghana.com
So, where will this pop in population be most prevalent? More than half of it will be attributed to Africa. As the PRB reports, "Africa's population will more than double to 2.6 billion by 2050 and account for 58 percent of the global population increase by that date." Asia will explode too, with 5.3 billion to be around by '50, up by 717 million. The Americas will see a less significant increase from 1 billion to 1.2 billion and Oceana (New Zealand/Australia) will hike to 64 million from 41 million.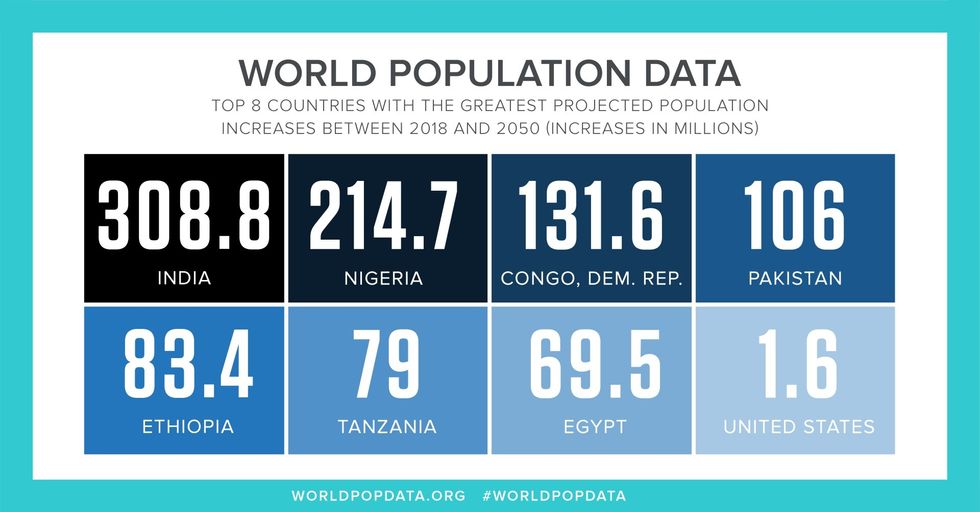 Significant statshttps://www.prb.org
The U.S. specifically will come in among the top eight as far as population growth goes with a 1.6 million person increase by '50, reaching 390 million total. India is #1 on the planet with a 308.8 million increase expected, and Nigeria is next with a 214.7 million increase in the cards.
There will be declines in certain areas of the world as well. China will see the biggest dip, plummeting by 49.9 million by '50. Japan is behind them with a projected 24.7 million dip.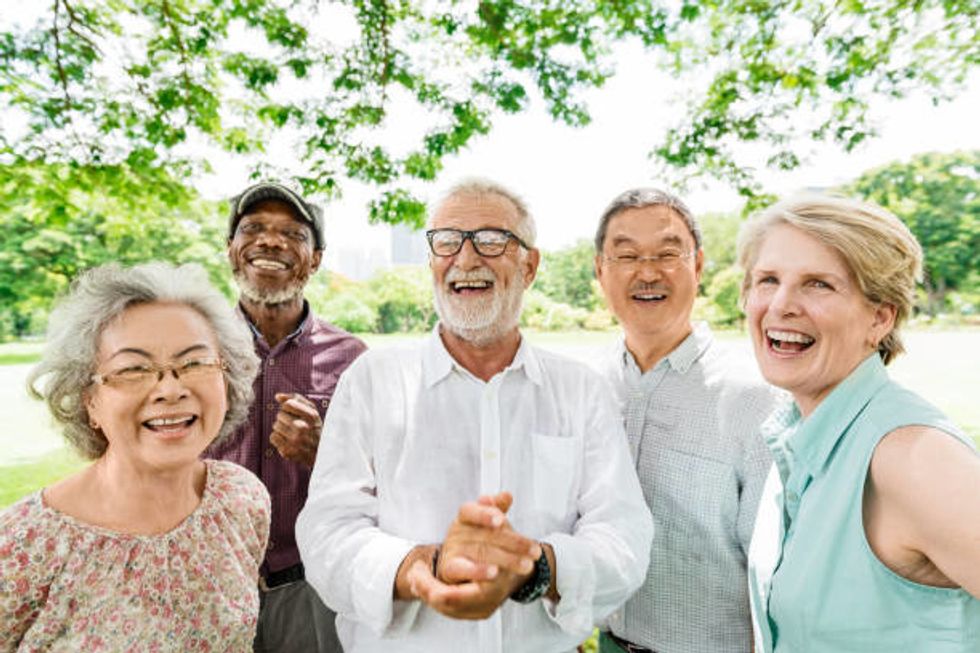 An aging populationhttps://www.istockphoto.com
Not only will the population (in total) soar, but the average age across the world will increase too. As PRB reports, "By midcentury, projections indicate that 16 percent of the world population will be ages 65 and older, up from 9 percent now. The percentage of people in this age bracket in the world's more-developed countries is projected to reach 27 percent, up from 18 percent now, while the percentage of adults ages 65 an older in less-developed countries is projected to double to 14 percent." As for the U.S., "The percentage of the population ages 65 and older in the United States is projected to increase from 15 percent in 2018 to 22 percent in 2050. The percentage of the U.S. population under age 15 is projected to decrease from 19 percent in 2018 to 17 percent by 2050."

For more insight on this population projection by the PRB, see the full report. 'Till then, enjoy your arm's distance.
Gone at 81, his legacy will live on
Thoughts and prayers are ringing in with harmony at the news that Senator John McCain lost his brave battle with brain cancer. A life well-lived, filled with strength and struggle, wins and losses, and ups and downs, McCain's 81 years on Earth have left a mighty legacy, one that his family will forever cherish, politicians from both sides of the aisle appreciate, and Americans admire.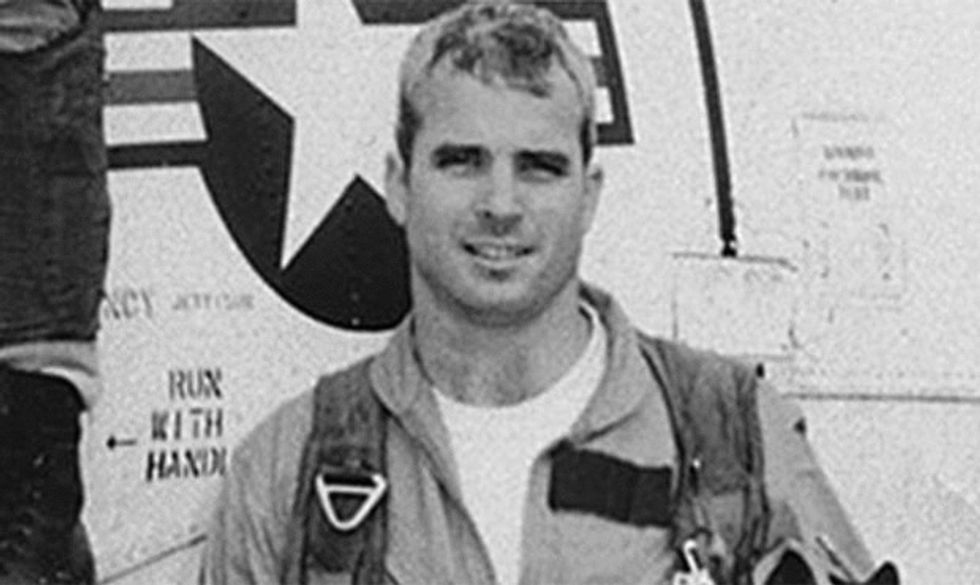 War herohttp://ktar.com
Political affiliations aside, most agree that McCain was a true hero – in every sense of the word. Be it his unimaginable imprisonment in Vietnam, his devotion to his family, his thoughtful approach to politics, or his courage against cancer, McCain made a difference, created conversation, and gifted us with values and integrity that seem to be otherwise slipping away.
McCain once wrote, "I made a small place for myself in the story of America and the history of my times." But many would argue his place was far more profound. His life as a warrior, an independent voice among the Republican party, and a true leader among colleagues and candidates, McCain's drive, determination, and duty to our country never waned and was welcomed by those who subscribed to his sensibilities, wanted something better to believe in, and a future to look forward to.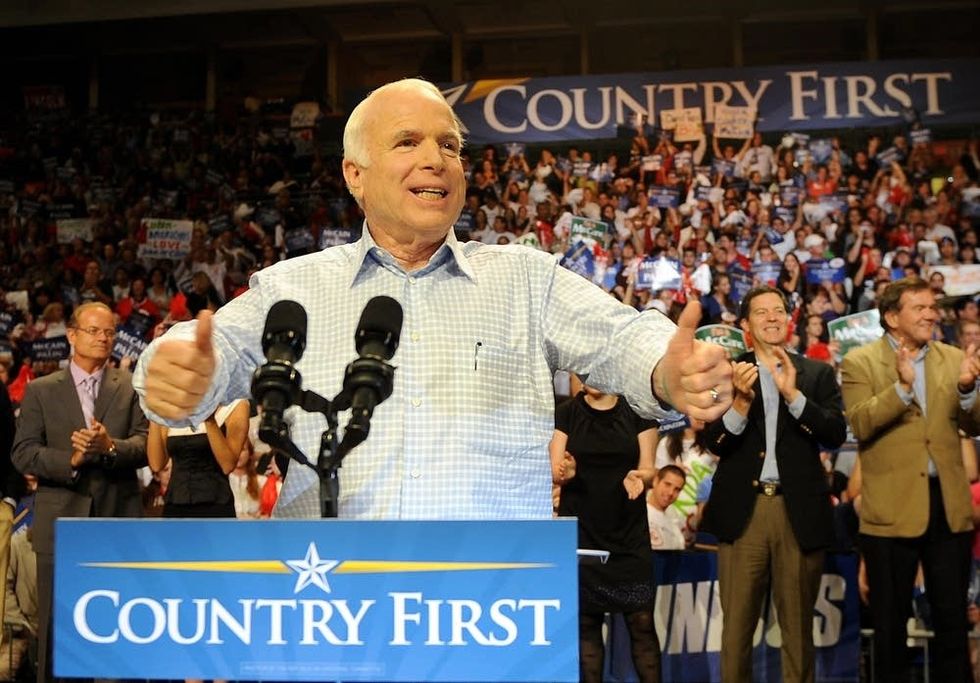 On the campaign trailuselectionatlas.org
As reported by NBC News, "'With the senator when he passed were his wife, Cindy, and their family. At his death, he had served the United States of America faithfully for 60 years,' McCain's office said in (a) statement."

Known for his wit as much as his work on Capitol Hill, McCain's fair and balanced take on issues gained him well-deserved recognition and camaraderie. As NBC News eloquently explains, "In his 36 years in Congress, McCain became one of the country's most respected and influential politicians, challenging his fellow lawmakers to reach across the aisle for the good of the country. On a variety of issues — torture, immigration, campaign finance, the Iraq War — McCain was often known as the moral center of the Senate and of the Republican Party."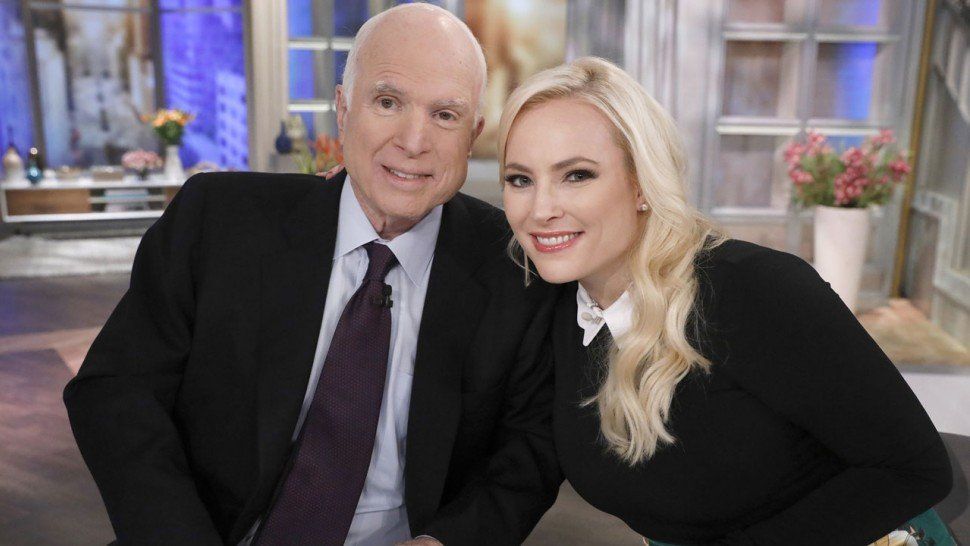 A father's love www.etonline.com
His daughter, Meghan McCain, shared, "All that I am is thanks to him. Now that he is gone, the task of my lifetime is to live up to his example, his expectations, and his love." Perhaps we can all take something from his example and use it to raise the bar, challenge ourselves, and show compassion when it counts.
A maverick, a man of honor, John McCain. Rest in peace.
Let's take a trip down memory lane – minus the bloating and bellyaches
Oh, processed foods of yesteryear, we hardly knew ye. As kids, many of us took for granted that one day, some of our favorite goodies would be long gone. As we sipped and snacked on stuff that was no good for us in the first place, we never even considered the notion that those delights wouldn't be around forever. We could have truly savored that final taste of artificial flavoring as we licked the tips of our fingers covered in colors not found in nature. Sigh.
Let's take a trip down memory lane – minus the bloating and bellyaches – and reminisce about some of those palate-pleasing processed foods that are now "extinct." Sure, new ones have taken their place, but these "oldies but goodies" deserve an encore. They may never return to store shelves, but they certainly deserve a more formal final goodbye.
Jell-O Pudding Pops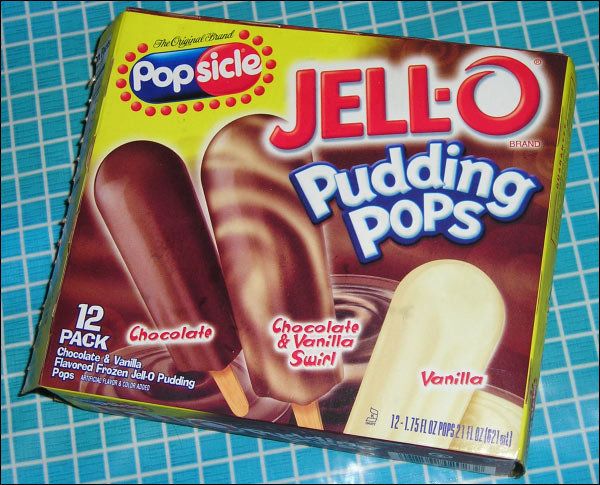 Jell-O Pudding Popsi.pinimg.com
It's hard to separate the thought of Jell-O Pudding Pops from the brand's former ambassador, Bill Cosby, but take the salacious current events out of the picture and try to remember those smooth and creamy frozen treats that made pudding really pop. Cosby helped make them famous, but kids and adults alike would probably would have gobbled them up without a celeb's convincing.

Through the 1990s, the pops were selling in stores across America… 'till they weren't. What happened? As per Culinary Lore, "The Jell-O name was licensed to Popsicle, the same people who make the inferior Fudgesicles, and they began marketing Popsicle brand Jell-O Pudding Pops." The shape and recipe were tweaked, and sales plummeted. Circa 2011, the pops popped off the radar. Alas, we'd have to consume pudding the old-fashioned way once again. Pass a spoon please.
Heinz EZ Squirt Ketchup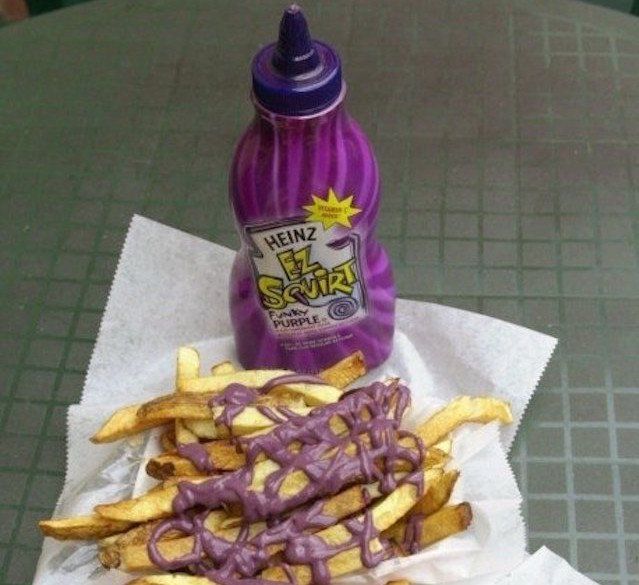 Heinzs15739.pcdn.co
Ketchup that is easy to squirt is something we can jump on board with, but Heinz EZ Squirt Ketchup turned "easy" into "queasy." We all love dipping our French fries into the bright red condiment, but when Heinz went full-prism spectrum on us, the short-lived marketing concept went bust faster than we regretted buying a bottle of the questionable stuff in the first place.

Yes, kids loved the idea of purple or orange ketchup, and when the brand released 'Blastin' Green' to coincide with Shrek, they thought they found liquid gold. But fads are fun for a while until consumers long for food that doesn't resemble unicorn barf. By early 2006, red was the new black, once again.
Gatorgum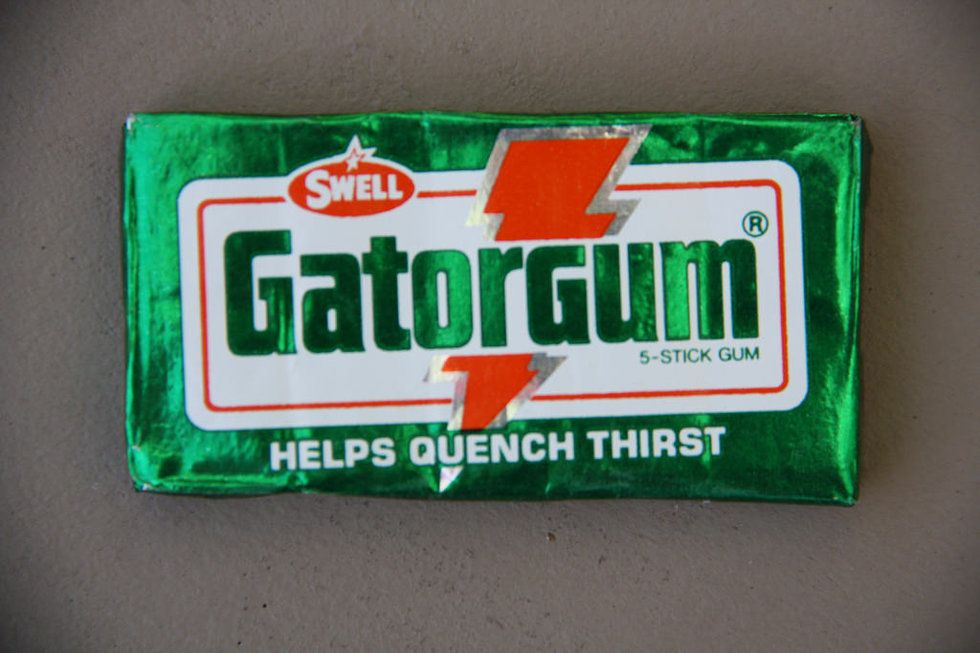 Gatorgumi.imgur.com
We see pro athletes as well as teens who hang out at 7-11 slug back Gatorade like it's going out of style, but what did, in fact, go out of style back in 1989 was the brand's gum… Gatorgum. What sounds like a reptilian dental condition was actually a super-sour chewing "gum for active people" which claimed to quench thirst. If you ever had some yourself, you remember how it made your salivary glands ache as you eagerly unwrapped that first piece from a brand-new pack. The good old days.

Gatorade stopped making the gum, but their beverages are still being sold by the boatloads. We wised up and realized that gum really can't quench thirst very effectively after all.
Pepsi Blue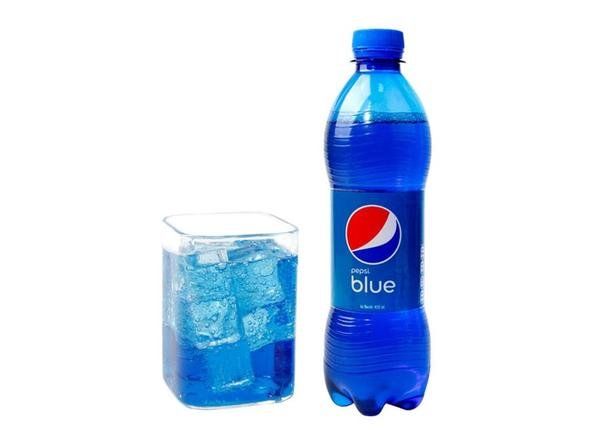 Pepsicdn.shopify.com
Pepsi is as American as apple pie, but thankfully, apple pie has never been dyed blue, as far as anyone knows anyhow. So, why Pepsi… why did you have to take a good thing and make it a not-so-good thing? Pepsi Blue, a bright blue carbonated berry-flavored beverage was created in 2002 and only lasted in America for two years.

Cloyingly-sweet and extra-sticky, this drink may have made kids bounce off the walls as they marveled at their alien tongues, but parents weren't too pleased to learn that the freaky blue color was made usingBlue 1, an "agent banned in numerous countries." Pepsi is unhealthful enough, were they trying to kill us?
Butterfinger BBs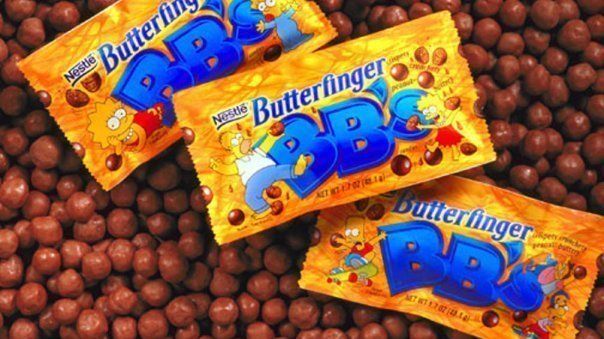 assets.change.org
Surely some dopey kid choked on a delicious Butterfinger BB and caused Nestle to shelve their tasty morsels of the traditional Butterfinger candy bar, ruining the fun for everyone. We all remember how much Bart Simpson loved his Butterfinger bars, so imagine his disappointment when the BBs were discontinuedaround 2006.

When eating a normal-sized candy bar seemed too daunting, chocolate and peanut butter fans could get a quick fix by popping those crispy BBs into their pie-holes one at a time. And lovers of the canned candy are pissed. There is even a Change.org page set up to petition to bring the candy back. Hey, everyone has a cause that tugs at their heartstrings.
C-3PO's Cereal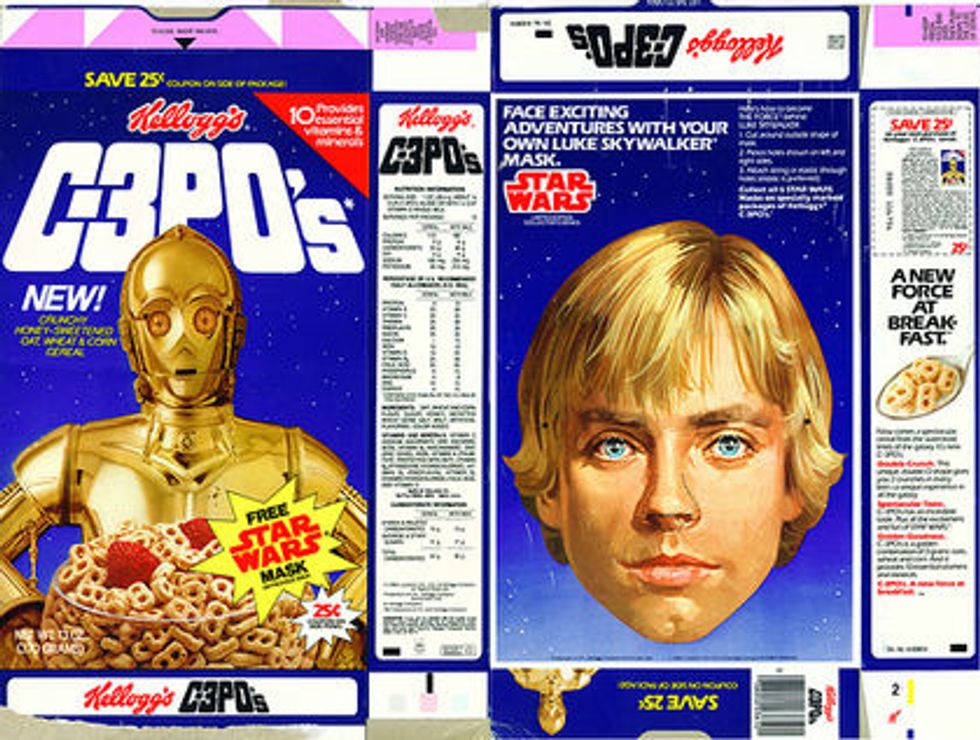 C-3PO's Cerealcereal-graveyard.wikia.com
Star Wars and cereal fans' worlds collided when Kellogg's introducedC-3PO's cerealin the mid-80s. Crunchy and honey-sweetened, the three-grain cereal shaped like little figure-eights was a kid-favorite breakfast treat.
Naturally,each box came with a prize inside, like trading cards and masks, making the eating experience more like a morning at the movies. The cereal had a nice 16-year "shelf life" but was canned in 2000. Maybe the lack of marshmallow bits was its downfall.
Carnation Breakfast Bar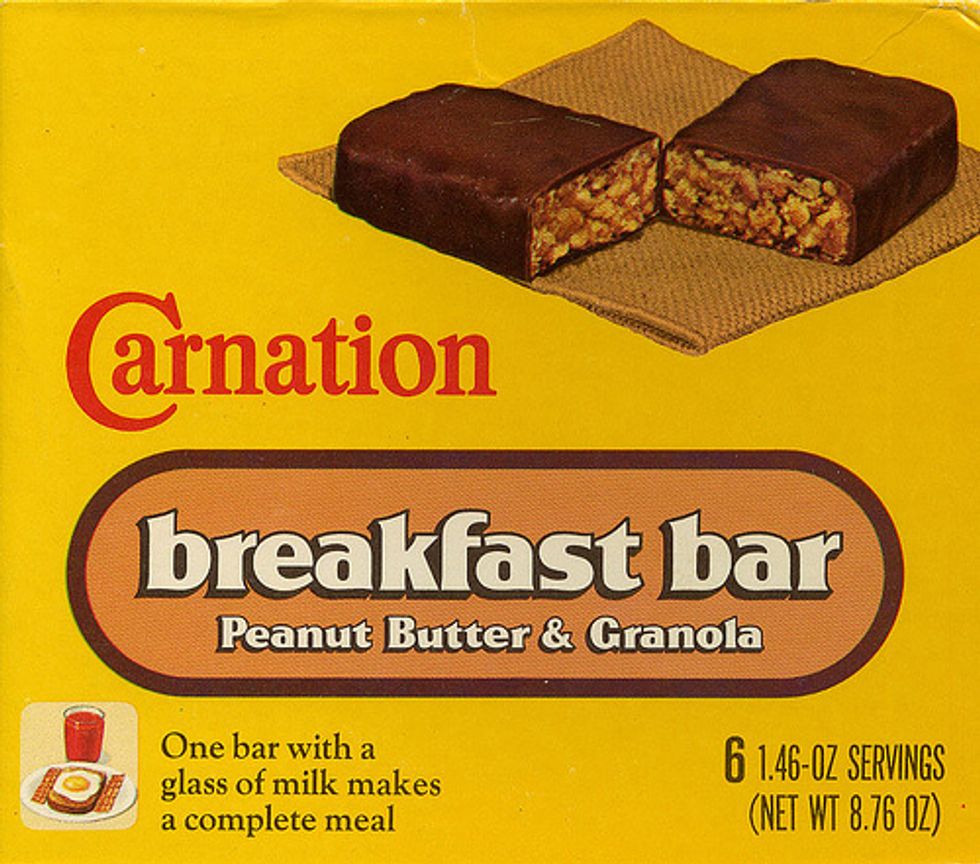 Carnation Breakfast Bargbnfgroceries.blogspot.com
The on-the-go Carnation Breakfast Barwas a fan favorite, bringing great taste, nutrition, and a sweet treat to the breakfast table or lunchbox. Chewy and crunchy, the granola bar/candy bar/energy bar goodie was covered in chocolate and made breakfast fun.
There were various flavors to choose from including chocolate chip, chocolate crumb, granola with peanut butter, and caramel nut crunch. And according to the box, "One bar with a glass of milk (made) a complete meal!" Who needed eggs and sausage when breakfast came from a cardboard box?
From 1975-1993 Carnation Breakfast Bars were in the hands of hungry kids and adults alike, making us wonder what they've been eating since.
What's the treat you miss most? You never know, you may see a resurrection. The McRib rose from the ashes, so anything's possible.