Dall-E Mini, the AI-powered text-to-image generator has taken over the internet. With its ability to render nearly anything your meme-loving heart desires, anyone can make their dreams come true.
DALL-E 2, a portmanteau of Salvador Dali, the surrealist and Wall-E, the Pixar robot, was created by OpenAI and is not widely available; it creates far cleaner imagery and was recently used to launch Cosmpolitan's first AI-generated cover. The art world has been one of the first industries to truly embrace AI.
The open-sourced miniature version is what's responsible for the memes. Programmer Boris Dayma wants to make AI more accessible; he built the Dall-E Mini program as part of a competition held by Google and an AI community called Hugging Face.
And with great technology, comes great memes. Typing a short phrase into Dall-E Mini will manifest 9 different amalgamations, theoretically shaping into reality the strange images you've conjured. Its popularity leads to too much traffic, often resulting in an error that can be fixed by refreshing the page or trying again later.
If you want to be a part of the creation of AI-powered engines, it all starts with code. CodeAcademy explains that Dall-E Mini is a seq2seq model, "typically used in natural language processing (NLP) for things like translation and conversational modeling." CodeAcademy's Text Generation course will teach you how to utilize seq2seq, but they also offer opportunities to learn 14+ coding languages at your own pace.
You can choose the Machine Learning Specialist career path if you want to become a Data Scientist who develops these types of programs, but you can also choose courses by language, subject (what is cybersecurity?) or even skill - build a website with HTML, CSS, and more.
CodeAcademy offers many classes for free as well as a free trial; it's an invaluable resource for giving people of all experience levels the fundamentals they need to build the world they want to see.
As for Dall-E Mini, while some have opted to create beauty, most have opted for memes. Here are some of the internet's favorites:
There's no looking back now, not once you've seen Pugachu; artificial intelligence is here to stay.
ISSUES
Male, Female, or X? New York City Will Add A Third Option to Birth Certificates
Come Jan. 1, 2019, the non-binary marker will become a NYC milestone

d3jkudlc7u70kh.cloudfront.net
Along with California, Washington, New Jersey, and Oregon, NYC is moving away from pre-determined gender identification at birth by adding an "X" option to birth certificates along with "male" and "female." This is a huge step towards greater equality and dignity, not only for transgender and nonconforming New Yorkers, but for the next generation, who will now have the ability to start their lives without a label to live up to. As The Source explains, "The option could be used by parents of intersex children or by parents who want their child to be able to choose a gender at a later date," as well.

As per NBC News, "The New York City Council and Board of Health voted on Wednesday (9-12-18) to include a third gender category, 'X,' on birth certificates starting Jan. 1, 2019. Furthermore, the legislation will discontinue the need for a doctor's note or health care provider's affidavit to change one's gender marker." The bill was adopted by a 41-6 vote. This means people can also update their existing birth certificate to reflect their identity retroactively.
The proposal for this change was presented in June 2018 by Mayor Bill de Blasio and City Council Speaker Corey Johnson. Johnson stated, "This groundbreaking legislation will make New York birth certificates more inclusive for all and will send a powerful signal to the world that New York City government works for everyone."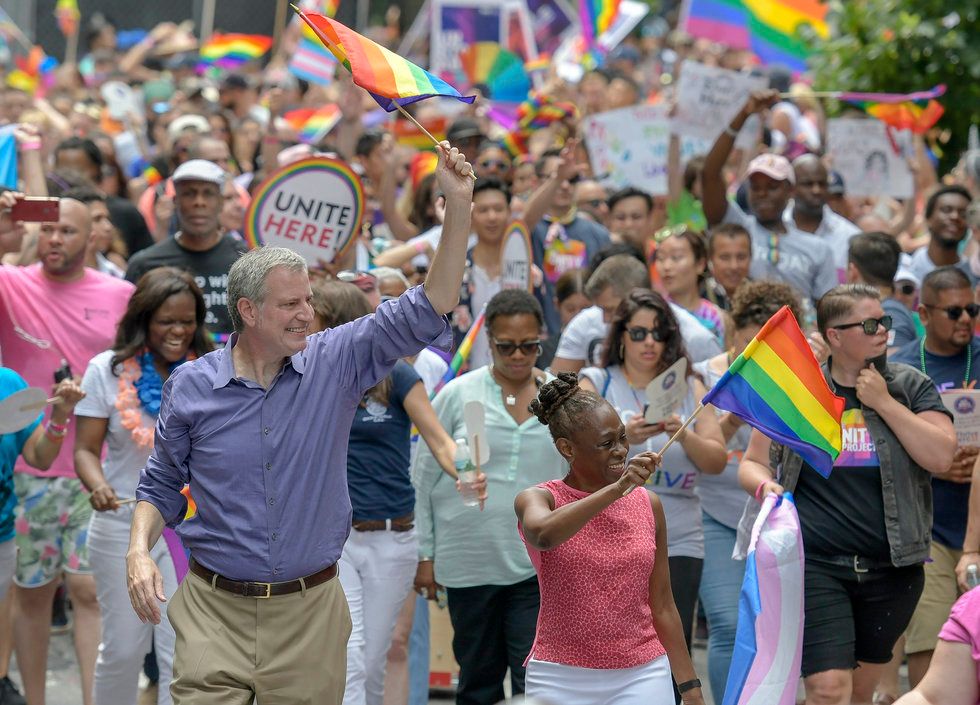 media3.s-nbcnews.com
Health Commissioner Dr. Mary T. Bassett added, "By allowing self-attestation and 'X,' the Health Department and City Council are reaffirming our commitment to the self-determination of the transgender and gender nonconforming community. We know that being able to live your authentic gender and gender expression is critical to physical and mental health. Now more than ever, we must ensure that all people can live their best and healthiest lives."
Along with California, Washington, New Jersey, and Oregon who are already on board with the "X" option for birth certificates, additional states are making strides in this direction too. As NBC News reports, "Maine, Oregon, and Washington, D.C., currently enable residents to opt for a nonbinary gender marker on their driver's license, and California will join them starting in January." Other states have gender-change laws in place, most only for male-to-female (and vice versa) updates. For a state-by-state listing, see the Intersex & Genderqueer Recognition Project's report.
"Today is a historic day for New York in its role as a worldwide champion for inclusivity and equality," City Council Speaker Corey Johnson told NBC News. Will the remainder of the country follow in the Big Apple's footsteps? From the looks of things thus far, change is contagious.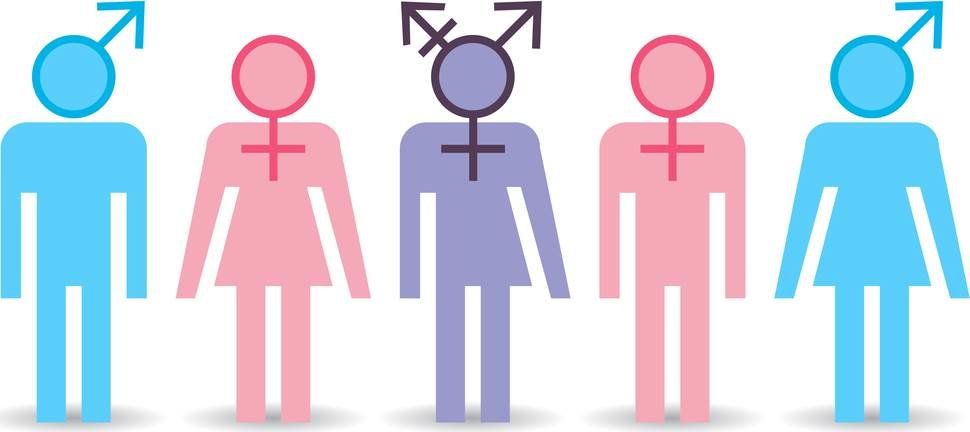 www.thescopeatryerson.ca