"A tree is best measured when it is down," the poet Carl Sandburg once observed, "and so it is with people." The recent death of Harry Belafonte at the age of 96 has prompted many assessments of what this pioneering singer-actor-activist accomplished in a long and fruitful life.
Belafonte's career as a ground-breaking entertainer brought him substantial wealth and fame; according to Playbill magazine, "By 1959, he was the highest paid Black entertainer in the industry, appearing in raucously successful engagements in Las Vegas, New York, and Los Angeles." He scored on Broadway, winning a 1954 Tony for Best Featured Actor in a Musical – John Murray Anderson's Almanac. Belafonte was the first Black person to win the prestigious award. A 1960 television special, "Tonight with Belafonte," brought him an Emmy for Outstanding Performance in a Variety or Musical Program or Series, making him the first Black person to win that award. He found equal success in the recording studio, bringing Calypso music to the masses via such hits as "Day-O (The Banana Boat Song)" and "Jamaica Farewell."
Harry Belafonte - Day-O (The Banana Boat Song) (Live)www.youtube.com
Belafonte's blockbuster stardom is all the more remarkable for happening in a world plagued by virulent systemic racism. Though he never stopped performing, by the early 1960s he'd shifted his energies to the nascent Civil Right movement. He was a friend and adviser to the Reverend Doctor Martin Luther King, Jr. and, as the New York Times stated, Belafonte "put up much of the seed money to help start the Student Nonviolent Coordinating Committee and was one of the principal fund-raisers for that organization and Dr. King's Southern Christian Leadership Conference."
The Southern Poverty Law Center notes that "he helped launch one of Mississippi's first voter registration drives and provided funding for the Freedom Riders. His activism extended beyond the U.S. as he fought against apartheid alongside Nelson Mandela and Miriam Makeba, campaigned for Mandela's release from prison, and advocated for famine relief in Africa." And in 1987, he received an appointment to UNICEF as a goodwill ambassador.
Over a career spanning more than seventy years, Belafonte brought joy to millions of people. He also did something that is, perhaps, even greater: he fostered the hope that a better world for all could be created. And, by his example, demonstrated how we might go about bringing that world into existence.
The 85-year-old Supreme Court Justice fell in her office on Wednesday night.
According to a statement from the Supreme Court, Justice Ruth Bader Ginsburg fell in her office Wednesday night and fractured three ribs. Initially, the Justice thought all was well following the fall and went home. After experiencing pain throughout Wednesday night, however, she was admitted to George Washington University Hospital Thursday morning.
Her stay at the hospital meant that Ginsburg was not present for Thursday's investiture of Trump-appointed Justice Brett Kavanaugh, an event that reportedly drew crowds in protest.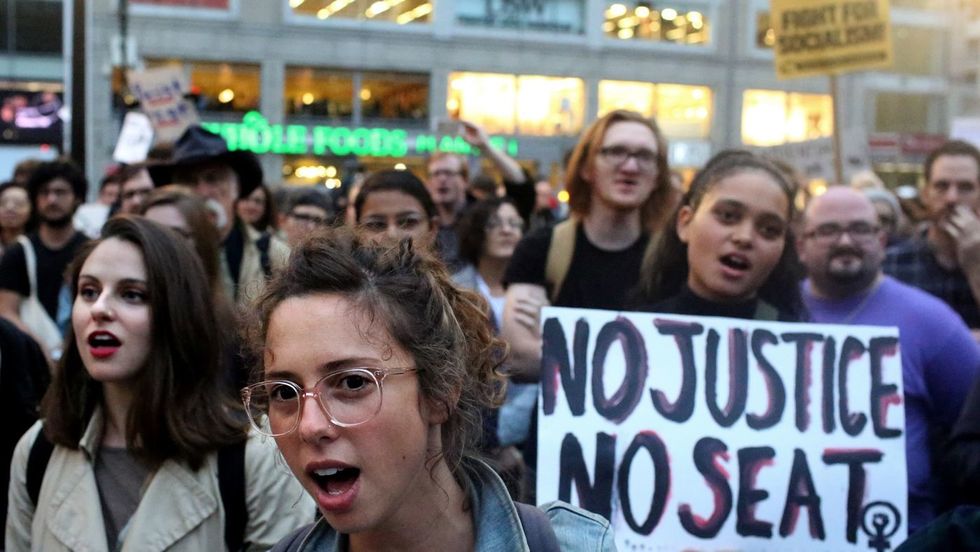 LA Times
Since her appointment to the court in 1993, Ginsburg has become a pop culture icon, praised by progressives for her liberal influence. In particular, Ginsburg is seen as an opponent of President Trump, whom she called "a faker" in 2016. Since the replacement of Justice Anthony M. Kennedy by conservative Justice Brett Kavanaugh, progressives have been particularly concerned as to the state of Ginsburg's health, fearing that her age may force her to retire before Trump's tenure ends, allowing him to put another conservative Justice on the bench.
The next sitting of the Supreme Court begins Nov. 26, and given Justice Ginsburg's history of attending work despite health issues, her fractured ribs are unlikely to hinder her participation. She broke two ribs in 2012 and returned to work the next day. In November 2014, she underwent a heart procedure; in 2009, she was treated for early stages of pancreatic cancer and returned to work three weeks later.
In July, the Justice stated that she hopes to stay on the bench for the duration of Trump's term. "I'm now 85," Ginsburg said. "My senior colleague, Justice John Paul Stevens, he stepped down when he was 90, so think I have about at least five more years."

Brooke Ivey Johnson is a Brooklyn based writer, playwright, and human woman. To read more of her work visit her
blog
or follow her twitter
@BrookeIJohnson
.
Brett Kavanaugh's confirmation reveals a Supreme Court facing a legitimacy crisis, making it the perfect time to make it more democratic and accountable.
The bitter confirmation of Brett Kavanaugh has left the Supreme Court facing alegitimacy crisis. This was exposed by the Republicans on the Senate Judiciary committee, who showed little interest in seriously investigating Christine Blasey Ford's allegations of sexual assault. Democrats were not completely blameless either, especially Sen. Dianne Feinstein, who failed to come forward earlier with Ford's allegation. This flawed confirmation process was ultimately revealed by asham of an FBI investigation that lasted only five days and never interviewed the alleged victim or perpetrator. Worst of all, Dr. Ford's bravery and sacrifice in coming forward with her story was in vain. What's been revealed is that the Supreme Court is an institution in the midst of a crisis of accountability, and one in need of major reform.
Urging radical changes to the Supreme Court must be on the progressive agenda in 2020 and beyond. If Democratic voters and progressive activists are angry about Kavanaugh's confirmation process, as they should be, maintaining the status quo is unacceptable. It is paramount that both common sense and radical reforms be pushed to ensure that the court is more responsive and accountable.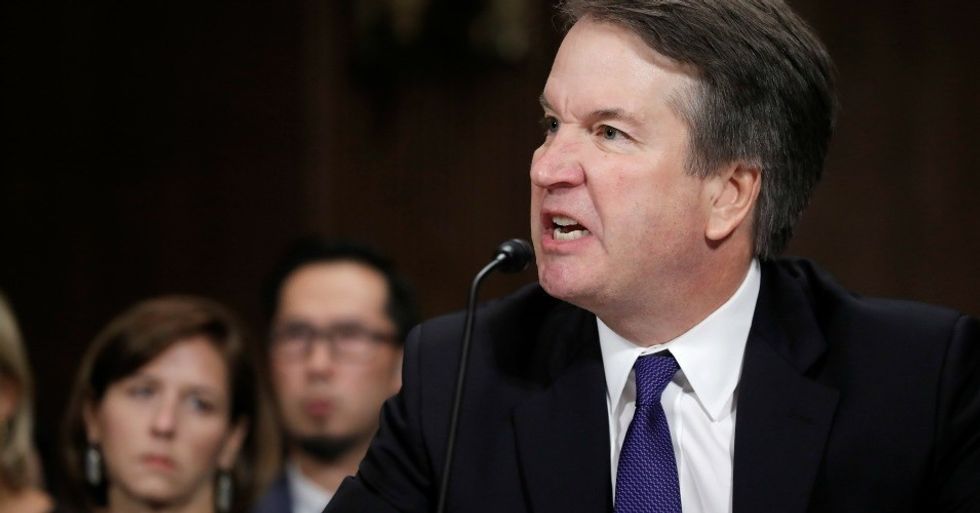 Common Dreams
1. Code of Ethics

In addition to facing serious allegations of sexual misconduct, Brett Kavanaugh faces a series of other ethical questions. These range from issues with his finances, such as the strange disappearance of his debts and spending $200,000 onbaseball tickets, to issues over potential bias. But, interestingly, there isno ethical rulebook for the behavior of Supreme Court justices.
Kavanaugh is not the first justice to face ethical problems, either. There have been questions of the morality of the justices appearing at partisan events, financial disclosures, and conflicts of interest. But it's now time for the Supreme Court to be subjected to the same ethical standards that Congress is held to. Not too long ago, the House introduced a bill called the "Supreme Court Ethics Act."If Democrats take back the House in November, it's important they be pressured to reintroduce and pass that legislation.
2. Term Limits
If you think about it, the Supreme Court has an unfair share of power. How else would you describe a group of nine unelected bureaucrats appointed for life to shape the laws for 300 million people? It's hard to believe that we still accept the idea that certain government officials should be given lifetime appointments. We no longer accept it for presidents, nor should we accept it for senators and representatives and, especially, Supreme Court justices.
The United States would be wise to join the rest of the world and introduce term limits for its highest court. Other countries have introduced 18-year term limits. An article in Voxargued that term limits would decrease the "partisan warfare" of Supreme Court nominations. Staggered 18-year terms would allow for a new vacancy every two years. Every president would get to nominate two each term. Every 20 years the court would be entirely remade. Term limits could also greatly decrease the likelihood of sudden deaths or retirements, and could introduce younger blood to a court whose average age is the highest it's ever been.
3. Direct Election of Justices
One of the more radical suggestions being widely discussed is the direct election of justices. Up until the ratification of theSeventeenth Amendment in 1913, most Americans never considered directly electing senators. This was a major victory of the progressive movement in the early 20th century in making the Senate a more democratic institution. Today, judges at the local level are routinely elected in most places.
The same should be done with the Supreme Court. While the court was originally intended to be above politics, it is anything but that today. The Supreme Court has always been a political body, though it's often been thought of as the least partisan of the three branches. But the moment Brett Kavanaugh spoke about "revenge on behalf of the Clintons" the idea of a nonpartisan court was instantly crushed. If this is the case, it would make sense to subject it to the same standard of democratic accountability as the other branches of the federal government by proposing a national election to fill vacancies.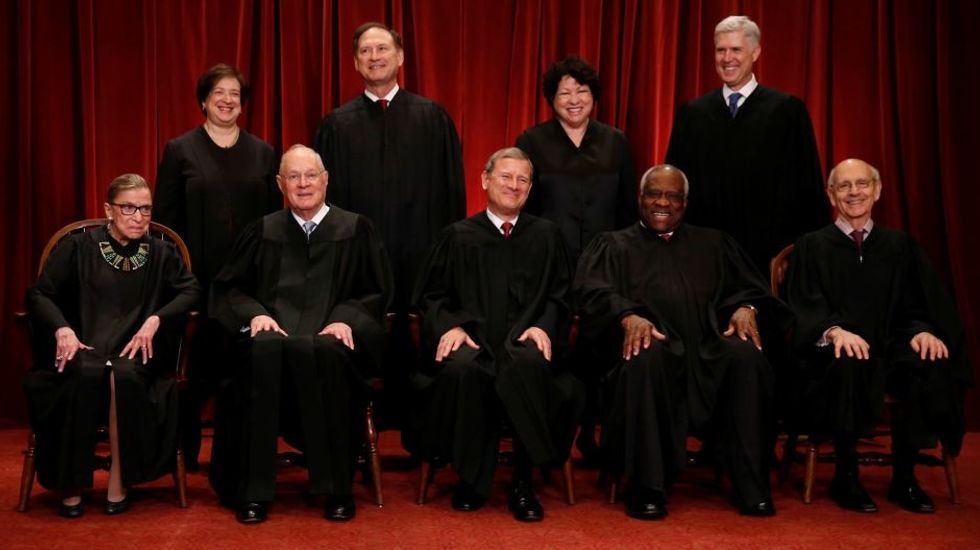 CNBC
There are obviously major hurdles to overcome before these changes can become reality. In conservative judicial circles, strict constitutional textualism — the concept that the Constitution should be interpreted as the framers intended — holds considerable influence. Look no further than theFederalist Society, which played a big role in the confirmations of Antonin Scalia, John Roberts, Clarence Thomas, Samuel Alito, Neil Gorsuch, and Brett Kavanaugh. It's crucial that progressives push back against this idea of the Constitution. The Constitution, while being a useful blueprint, should not be treated as a sacred document, but as a mutable, living representation of America's moral and ethical framework.

There's also the question of political will. These changes to the Supreme Court, especially term limits and the direct election of justices, will likely require an amendment to the Constitution. In today's political environment, passing such an amendment would be a Herculean effort. Constitutional amendments don't happen overnight. They often require decades of activism and agitation to become reality. Prohibition and women's suffrage both involved major social movements that triggered cultural and political upheaval, this would have to be similar.
Radical changes to the basic structure of the Supreme Court will invariably face huge opposition from conservatives who will frame such changes as a power grab by Democrats angry about Kavanaugh. They would also face challenges from Democrats afraid of the potential political backlash to such bold proposals. But progressives must fight back against such criticisms. Making the Supreme Court more accountable to the public may not happen for along time, but that's not an excuse to cease pushing the idea. It's crucial push the envelope, as it expands the realm of what's possible.

Dan is a writer, thinker and occasional optimist in this random, chaotic world. You can follow him on Twitter @danescalona77.
Brett Kavanaugh is now a Supreme Court Justice.
Brett Kavanaugh has been confirmed by a margin of 50-48.
If you're like me and thought Brett Kavanaugh's alleged presence at a gang rape back in the 80s was going be the final nail in the coffin regarding his nomination, sorry, you were wrong. As of this afternoon, Kavanaugh has been nominated to the Supreme Court, replacing retiring Justice Anthony Kennedy, with a final vote of 50-48. Key swing voters, like Joe Manchin III, Susan Collins, and Jeff Flake all voted yes, with the rest of the Senate, save for Lisa Murkowski, voting along party lines.
With this confirmation, the American people can put the myth of the "principled" Republican to bed. Liberals tend to fetishize Susan Collins' bipartisan record because she's pro-choice, but during the votes that have shaped American history *cough* Iraq War *cough* she's always voted with her party. Her decision on Kavanaugh was par for the course. Joe Manchin III and Jeff Flake's votes weren't particularly surprising either. The former, while technically a Democrat, votes with Trump over 60% of the time. The latter, who asked for an FBI investigation but didn't seem to care that the alleged victim was never questioned, was just pleased he got to pretend he had integrity for a few minutes before voting yes. Rather than go on a lengthy diatribe however, I've decide to publish a list of all 50 Senators who voted to confirm the newest member of the Supreme Court. The midterms are on November 6th.
Joe Manchin III D-W.Va
Lamar Alexander R-Tenn.
John Barrasso R-Wyo.
Roy Blunt R-Mo.
John Boozman R-Ark.
Richard M. Burr R-N.C.
Shelley Moore Capito R-W.Va.
Bill Cassidy R-La.
Susan Collins R-Me.
Bob Corker R-Tenn.
John Cornyn R-Tex.
Tom Cotton R-Ark.
Michael D. Crapo R-Idaho
Ted Cruz R-Tex.
Steve Daines R-Mont.
Michael B. Enzi R-Wyo.
Joni Ernst R-Iowa
Deb Fischer R-Neb.
Jeff Flake R-Ariz.
Cory Gardner R-Colo.
Lindsey Graham R-S.C.
Chuck Grassley R-Iowa
Orrin Hatch R-Utah
Dean Heller R-Nev.
John Hoeven R-N.D.
Cindy Hyde-Smith R-Miss.
James M. Inhofe R-Okla.
Johnny Isakson R-Ga.
Ron Johnson R-WIs.
John Kennedy R-La.
Jon Kyl R-Ariz.
James Lankford R-Okla.
Mike Lee R-Utah
Mitch McConnell R-Ky.
Jerry Moran R-Kan.
Rand Paul R-Ky.
David Perdue R-Ga.
Rob Portman R-Ohio
Jim Risch R-Idaho
Pat Roberts R-Kan.
Michael Rounds R-S.D.
Marco Rubio R-Fla.
Ben Sasse R-Neb.
Tim Scott R-S.C.
Richard C. Shelby R-Ala.
Dan Sullivan R-Alaska
John Thune R-S.D.
Thom Tills R-N.C.
Pat Toomey R-PA
Roger Wicker R-Miss.
Todd Young R-Ind.
Matt Clibanoff is a writer and editor based in New York City who covers music, politics, sports and pop culture. He currently serves as Lead Editor for Gramercy Media. His editorial work can be found in Inked Magazine, Pop Dust, The Liberty Project, and All Things Go. His fiction has been published in Forth Magazine. -- Find Matt at his website and on Twitter: @mattclibanoff
The Senate will hold the final vote as early as Saturday
Judge Brett M. Kavanaugh's chances of landing his Supreme Court nomination reached new heights Friday as the Senate narrowly voted to limit debate and move to a final vote.
The procedure, known as cloture, resulted in a 51-49 vote that saw the majority of senators following party allegiances. Two surprising exceptions were Republican Lisa Murkowski from Alaska who voted 'No,' and Democrat Joe Manchin III from West Virginia who voted 'Yes.' Murkowski's vote is surprising given her FiveThirtyEight "Trump score" of nearly 83%, which is the percentage of how often she votes in line with the president's position on any given issue. Manchin's position is less surprising when you consider his 61% score.
The vote comes one day after the conclusion of the FBI's investigation into the alleged sexual misconduct of Kavanaugh by Christine Blasey Ford and second accuser Deborah Ramirez. Senators vehemently disagreed over the integrity of the report and were bitterly divided along party lines.
Judiciary Committee chairman Charles E. Grassley (R-Iowa) called Kavanaugh "the most qualified nominee in our nation's history" and accused Democrats of waging a smear campaign against the judge. Swing-vote senators Jeff Flake (R-Ariz.) and Susan Collins (R-Maine) seemed to be satisfied with the FBI's findings, while Senator Dianne Feinstein (D-Calif.) was more critical, concluding, "The most notable part of this report is what's not in it."
Today's vote is the penultimate step in one of the most contentious Supreme Court nomination processes in national memory. If confirmed, Judge Kavanaugh will be President Trump's second successful nominee to the high court and will tip its ideological scale to the right for decades. Kavanaugh would replace retired Justice Anthony M. Kennedy, who was the court's swing vote and wrote the majority opinion in landmark cases such as Citizens United v. FEC, Planned Parenthood v. Casey, and Obergefell v. Hodges.
President Trump tweeted that he was "very proud" of the Senate for saying "Yes" to the procedural vote.
Very proud of the U.S. Senate for voting "YES" to advance the nomination of Judge Brett Kavanaugh!
— Donald J. Trump (@realDonaldTrump) October 5, 2018
The final vote is planned to take place on Saturday after 30 hours of last-minute debate. Scheduling complications include the absence of GOP Sen. Steve Daines of Montana because of his daughter's wedding, as well as Monday's Columbus Day holiday. Republicans cannot afford to lose a vote if all Democrats vote against the nominee.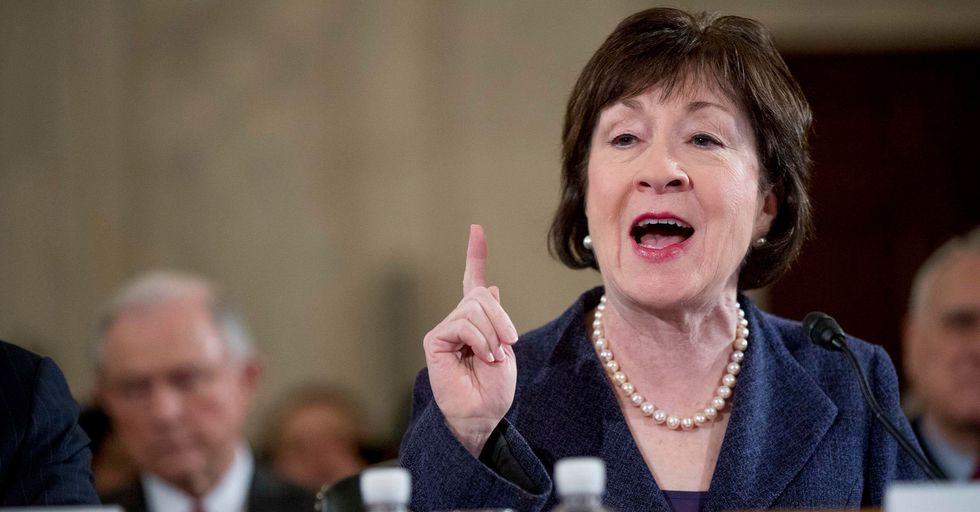 Susan Collins (R-Maine) will reveal her final vote for the SCOTUS nominee Friday at 3:00pm ET.Andrew Harnik, AP
Swing vote Susan Collins, who voted 'Yes' on moving the nomination process along, has stated publicly that this vote did not necessarily correlate with her final vote on Judge Kavanaugh. Her decision will be revealed Friday afternoon. Other undecided senators to watch include Joe Manchin, Lisa Murkowski, and Jeff Flake.
Earlier this week, former Supreme Court justice John Paul Stevens, 98, said Kavanaugh's testimony proved him unfit to sit on the nation's highest court. Speaking to a group of retirees in Florida, Stevens suggested the nominee lacked the appropriate temperament and showed potential for political bias.

On Thursday, Kavanaugh said he's an "independent, impartial" judge in an op-ed he published in the Wall Street Journal. The results of a recent public opinion poll concludes more Americans believe Ford than the Supreme Court nominee.
Joshua Smalley
is a New York-based writer, editor, and playwright. Find Josh at his
website
and on Twitter:
@smalleywrites
Democrats and Republicans disagree on the integrity of the FBI's investigation.
The FBI's completed report on the alleged sexual misconduct of Supreme Court nominee Brett Kavanaugh have Democrat and Republican Senators debating over the integrity of the investigation.The full report was delivered to Capitol Hill early Thursday morning.
Contentious points are rooted in major criticisms of how the White House limited the investigation's scope. Namely, people integral to corroborating the allegations were not interviewed by the FBI, including Christine Blasey Ford, who accused Kavanaugh of sexual assault at a high school party and testified before the Senate Judiciary Committee last week.
After an official inquiry into the allegations was approved by the Senate last week, the White House requested interviews with Mark Judge and P.J. Smyth, high school friends of Kavanaugh, a reported attendee of the party where the alleged assault took place, Leland Keyser, and Deborah Ramirez, the second accuser to come forward with allegations of sexual misconduct by Kavanaugh. Ford herself and multiple other witnesses claimed to have firsthand knowledge of the alleged events were not interviewed.
Rep. Senator Jeff Flake, whose swing vote helped instigate the FBI's investigation, declared there's "no additional corroborating information" in the report, while Rep. Senator Susan Collins calls the investigation "very thorough." Rep. Senator and Senate Judiciary Committee Chairman Charles Grassley is more vehement in his endorsement: "This investigation found no hint of misconduct and the same is true of the six prior FBI background investigations conducted during Judge Kavanaugh's 25 years of public service." He implored the committee to "wipe away the muck" from the public controversy and "look at this nomination with clear eyes."
In utter disagreement, Dem. Senator Dianne Feinstein criticized, "The most notable part of this report is what's not in it. It looks to be the product of an incomplete investigation that was limited, perhaps by the White House, I don't know." Dem. Senator Cory Booker also expressed frustration with the investigation's limitations: "I heard the chairman of the Committee say there's no hint of misconduct. In plain English what I just read, there are hints of misconduct. So, it's very frustrating that they didn't do a thorough investigation that they didn't interview all the relevant witnesses."
Dem. Senator Chuck Schumer added a protest over the report's secrecy from the American public, stating, "The fact that there's only one document in there for 100 senators is another example of constraining the ability of all senators and the American public to see the whole truth and nothing but."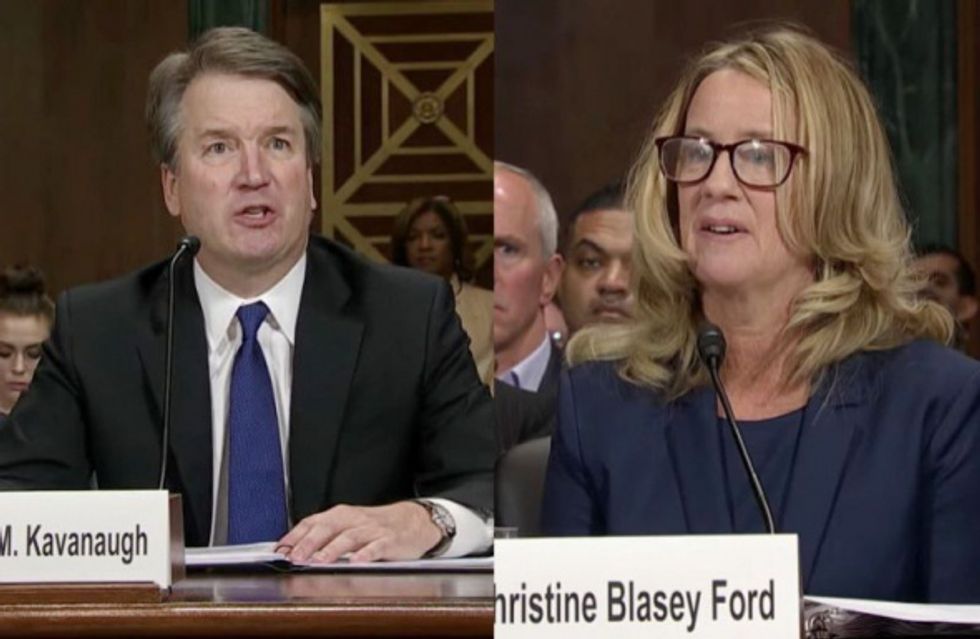 The Christian Post
Blasey Ford and her attorneys released an open letter on Thursday condemning the shortcomings of the investigation, citing the exclusion of Ford and their eight suggested witnesses seeking to either confirm Ford's testimony or refute Kavanaugh's at last week's judiciary hearing: "None were contacted nor, to our knowledge, were more than a dozen other names we provided to the FBI whose interviews would have challenged the credibility of Judge Kavanaugh's testimony before the Senate Committee on the Judiciary on September 27, 2018." The letter laments, "The 'investigation' conducted over the past five days is a stain on the process, on the FBI and on our American ideal of justice."

On Twitter, Donald Trump shared his continued endorsement of the investigation and Kavanaugh, whose "great life" has been subjected to "harsh and unfair treatment" by "mean & despicable Democrats and totally uncorroborated allegations."
The harsh and unfair treatment of Judge Brett Kavanaugh is having an incredible upward impact on voters. The PEOPLE… https://t.co/tz7uynzT5p

— Donald J. Trump (@Donald J. Trump) 1538655401.0
Senators are scheduled to move forward with Kavanaugh's nomination, with Senate Majority Leader Mitch McConnell filing for a cloture vote, which sets in motion an expedited voting process that would see an initial vote on Friday and a final vote by the full Senate on Saturday.

Kavanaugh's supreme court nomination will now head to the senate floor.
Amidst controversy and drama, Brett Kavanaugh's Supreme Court nomination has been approved and now heads to the full senate for approval.
Republicans were able to push the nomination through committee with an 11-to-10 vote despite Democratic opposition. The judiciary committee voted along party lines, but Republican Sen. Jeff Flake voted yes with the stipulation that he receive support to request a floor vote delay to allow a one week FBI investigation into the sexual assault allegations against Kavanaugh.
Flake has not been given a clear commitment by Senate Majority Leader Mitch McConnell on these requests, but Flake plans to vote against Kavanaugh if McConnell moves forward without the investigation. Flake said in a statement Friday that, "This country is being ripped apart here and we've got to make sure that we do due diligence." He said he was seeking an F.B.I. investigation "limited in time and scope to the current allegations that are there." With regard to the vote, President Trump said that the senators, "have to do what they think is right and be comfortable with themselves."
CNN reports that this decision by Jeff Flake is somewhat unprecedented, and that it's unclear what will happen next.
---
Brooke Ivey Johnson is a Brooklyn based writer, playwright, and human woman. To read more of her work visit her blog or follow her twitter @BrookeIJohnson.