We've all been there. You were gifted a dumb present that you'll never in a million-zillion years ever use and you're too polite to tell anyone any differently. It sits at the bottom of your drawer for months, then years. And when you finally feel like enough time has passed, you can throw it out in good conscience.
A return is almost always out of the question. Plus, gift givers don't often include a return receipt, and we all know we wouldn't dare ask for one. I'd rather admit to a crime than confess I don't like a gift - how insulting to the gifter's sense of aesthetics.
And-hey, I have limited drawer space. Who can keep these unwanted gifts for six months when there isn't any space for them? I hate clutter, and unwanted gifts are just that.
This year, I am making an effort to swiftly remove any unwanted gifts from my house without hurting anyone's feelings…and potentially benefiting others. As the old saying goes, one man's trash is another man's treasure. And thank goodness for that.
From the The Guardian:
"According to research published this week by the consumer body, one in four people (24%) received an unwanted or unsuitable gift for the Christmas of 2021. Meanwhile, a separate study by the personal finance comparison site Finder said £1.2bn was wasted on unwanted Christmas gifts each year."
Come to terms with the fact that you will never use that gift and follow these quick tips to offload those unwanted gifts:
Donate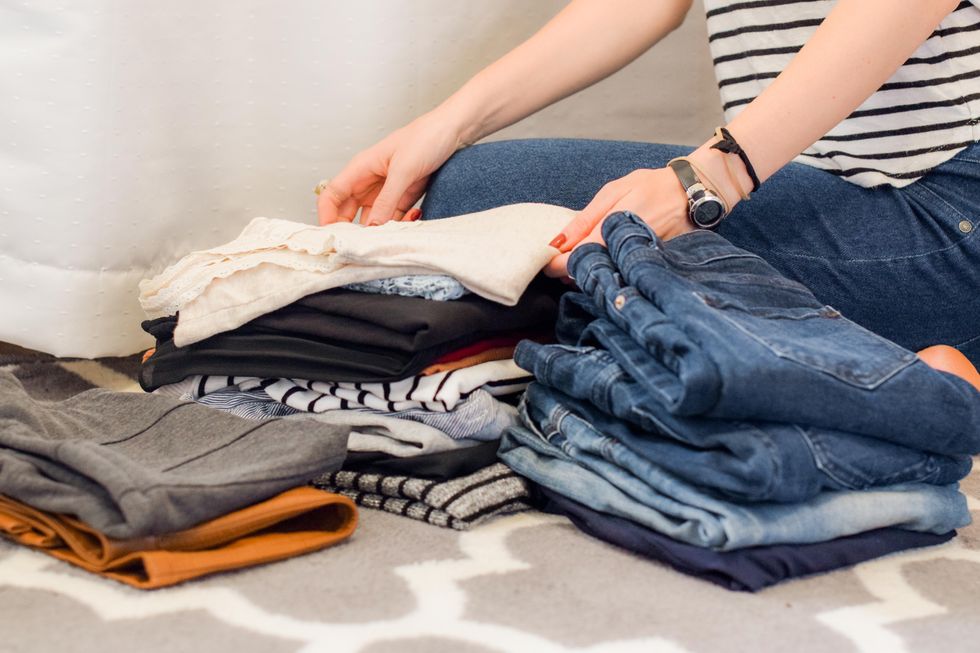 Sarah Brown via Unsplash
The most obvious choice for those unwanted pairs of mud-green sweat socks and that same fluffy robe you get every year from your Aunt Judy is to donate them. Just round up everything you don't want and Google the donation center closest to you.
This is also a fantastic excuse to purge your closet of that pile of stuff you've been meaning to get rid of. A few bags of give-away-clothes will get your spring cleaning out of the way early.
Sell Them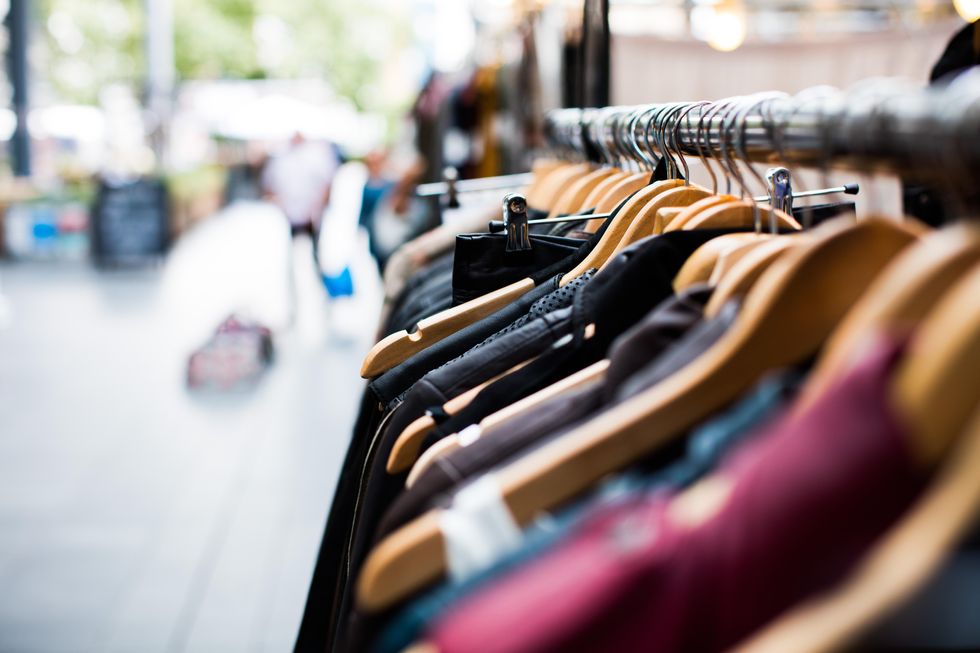 Artificial Photography via Unsplash
Resale websites are all the rage right now. If you got a pair of pants that don't fit or a sweater that isn't your style, resell them on a website dedicated to just that. Sites like Poshmark, Mercari, and DePop are known for selling those trendy pieces of clothing you barely used.
Thrifting has never been hotter. Hop on the trend while people are constantly perusing sites for the hottest deal. Then reward yourself for being so virtuous, by dropping the cash on some fabulous things you'll actually wear!
Re-Gift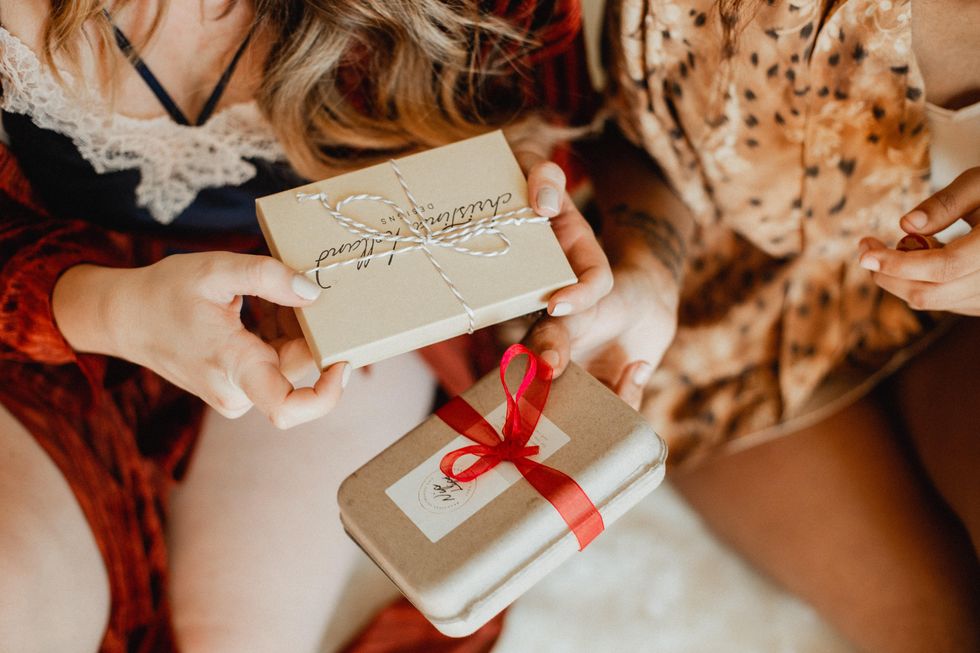 Jackie S via Unsplash
If you got something that you think one of your friends or family can benefit from, why not give it to them? There's no shame in revealing that it was a gift and you don't want it anymore…as long as you aren't re-gifting to the person who gave it to you!
Or, keep the gifts to re-gift at a later date. You never know when you're going to need a last minute gift. You'll thank yourself later.
Attempt a Return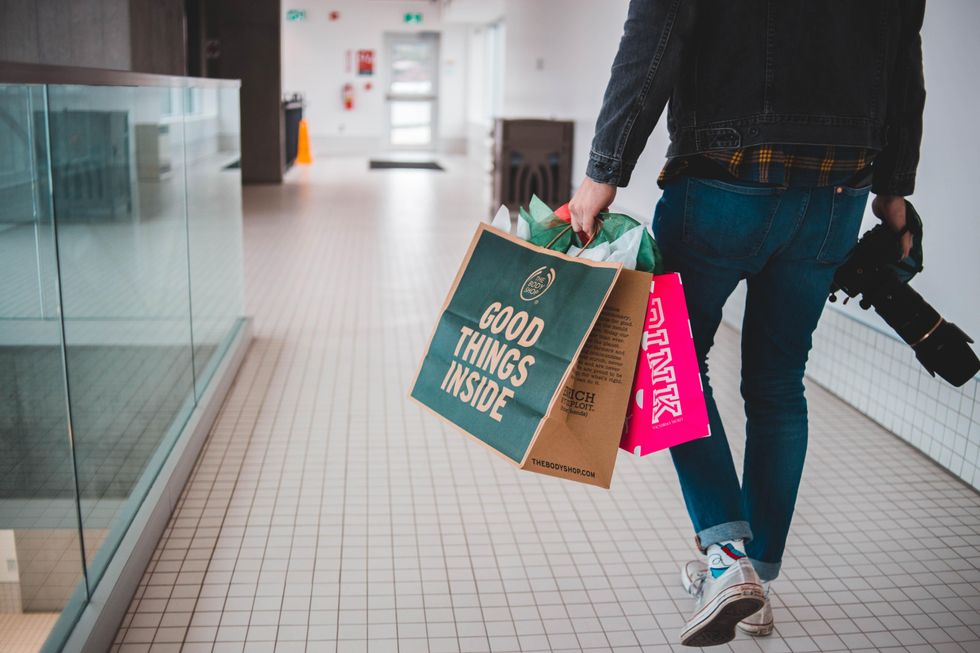 Erik McLean via Unsplash
If your item still has a tag, you can make a valiant effort to return to the store. If you can make your case, many stores won't want to fight you on it. They may be forgiving and grant you store credit at the very least.
Biden, Obama, Bush, and Clinton were the four horsemen of the 2021 Inauguration.
Though the physical event was small — due to the enhanced security measures enacted in fear of violence or resistance against the transition of power, and the persisting pandemic — and more than 191,500 flags stood in place of the people that usually crowd the surrounding area, the event was filled with prominent guests and high profile performances, both in person and virtual.
The virtual portion of the day was a mixture of performances, speeches, and video compilations 'hosted' by Tom Hanks.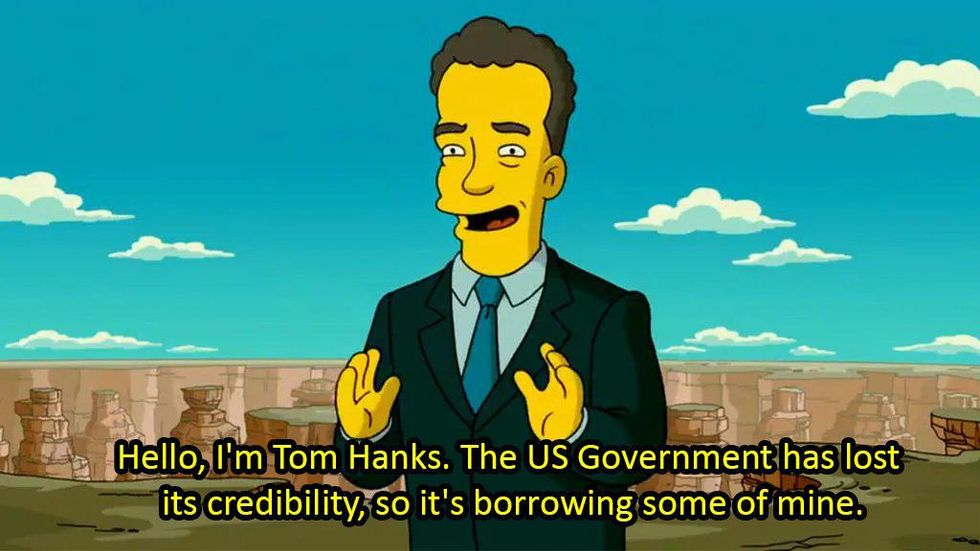 Just as the Simpsons predictedvia FOX
As part of the proceedings, former Presidents Barack Obama, George W. Bush, and Bill Clinton appeared in a video giving a joint speech, which had the vibe of a group project where you didn't get to choose your partners and you got stuck with some kids you neither knew or liked.

The three most recently joined forces to volunteer to take the COVID-19 vaccine when it was first approved, and like an aged boyband, they came back for one night only, streamed live across America.
In their video, the three ex-presidents congratulated President Joe Biden and stressed the importance of peaceful transitions of power, ostensibly trying to lead by example in a show of bipartisan unity while making a point about the noticeably absent President Trump (who was on his way to Mar-a-Lago with his crying conspirators/children).
The message of the former presidents came alongside Biden urging for "unity" in his Inaugural address.
But what does this mean?
From the beginning of his Inauguration speech, Biden declared his presidency one of "history and hope. Of renewal and resolve." Referring to the historic nature of his cabinet and Kamala Harris's historic position as Vice President, Biden's self-congratulatory remarks also stir up questions.
The intentionally indefinite rhetoric asks: "hope" of what, and for whom? "Renewal" of what? Leaving an era defined by the slogan "Make America Great Again," it feels dangerous to tie a Presidency to the idea of some vague longing.
The politics of nostalgia allow the romanticization of a past which has always had as many problems as the present, if not more. Biden's emphasis on having a Presidency inspired by his predecessors refers to the presidency of Obama, but also to the other two horsemen of the inauguration apocalypse and the Founding Fathers … who we all know were flawed at best.
The desire to appeal to the American mythos reduces the oppression inculcated into US democracy to a footnote in the story — despite the fact that those institutions of inequality are prominent today.
Biden proclaimed that "the American story depends not on any one of us, not on some of us, but on all of us. On 'We the People' who seek a more perfect Union. This is a great nation and we are a good people."
… is that true?
While I would like to believe it, and perhaps there is room for more optimism and benefit of the doubt in an inaugural address than I'm accustomed to in life, moralizing the United States as a good nation filled with good people perpetuates the myth of American exceptionalism and allows for complacency.
We could be good people in a great nation, but the overpowering institutions of oppression and violence that we are socialized into make it easier to not be.
Biden did acknowledge that there is work still to be done, but it is dangerous to position the work of progress as a choice, rather than an imperative.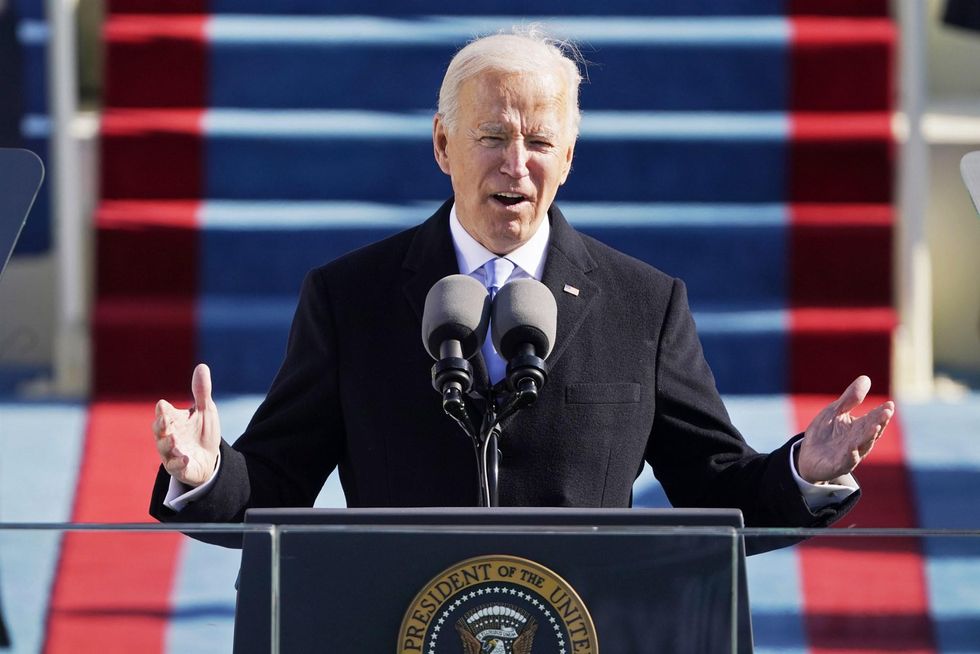 We did it, Joevia CNBC
Biden's Path to Progress:

Biden's path to progress is simple: unity.
In one of the most pivotal passages of his speech, he said: "Speaking of unity can sound to some like a foolish fantasy. I know the forces that divide us are deep and they are real. But I also know they are not new. Our history has been a constant struggle between the American ideal that we are all created equal and the harsh, ugly reality that racism, nativism, fear and demonization have long torn us apart. The battle is perennial. Victory is never assured."
In this moment, Biden acknowledged the history of oppression in the United States and the deep-rooted divisions in its present. However, the proverbial good vs. evil dichotomy that he uses is a convenient scapegoat. It is easy to say that there are two sides of people, torn apart by outside forces, that just need to meet each other in the middle. But this is not how division in America has played out.
Progress in America cannot be a meeting in the middle of two forces with equal power, because that's not what the political and social landscapes look like. The forces of "racism, nativism, fear and demonization" have not "torn us apart" — those forces have separated and othered marginalized communities and excluded them from the American ideal.
Therefore, it is not the collective acceptance of the idea of "unity" that will heal the country, it is a commitment by the privileged to root out the divisive forces within themselves.
Unity and healing must happen as a result of progress, not at the expense of it. Biden's rhetoric leaves too much room for regression. But we must not pause to soothe the egos of white supremacists — their goals are not our goals. Biden's path to unity needs to look like accountability, not acquiescence.
In a recent tweet, activist Bree Newsome stated that "The only path toward 'unity' is one that dismantles white supremacy." Anything else would be a continuation of the same structures that "resulted in the Civil War, Jim Crow, the Trump era & the insurrection that occurred two weeks ago. "
There is no way forward without confronting whiteness— how it came to be a sociopolitical construct here, how it re… https://t.co/CAULWCruwH

— Bree Newsome Bass (@Bree Newsome Bass) 1611189052
Many are feeling the gaps in Biden's rhetoric that could allow for placid and ultimately unsatisfying "progress" and citing the urgent importance of moving forward, rather than back to some fabled better days of a pre-Trump era.
...but what if he said "I cannot be a president for all. I will not serve white supremacy. I will not serve hatred.… https://t.co/1H0JTIPZqV

— adriennemareebrown (@adriennemareebrown) 1611163169
The pre-Trump era created conditions for the Trump era. The current violence is not some aberration or some strange glitch in the matrix. It is a direct consequence of previous failures to root out the insidiousness of whiteness at the root of the United States.
The Problem With Moderation:
The shifting nature of Biden's address — his willingness to talk about the fact of American institutionalized oppression and speak out against white supremacy, but inability to articulate the deep internal work that we all have to do for progress — does not present a progressive pillar to build the next four years on.
It builds one that reflects his whole career: willing to inch towards "slow progress," but more concerned with moderation than radical change.
But moderation is not the way to establish real change. Moderation allows for complacency and, as Newsome articulated, "the 'return to normalcy' narrative is a call to settle for surface-level displays of civility diversity in the aftermath of Trump's brutish behavior without any real push for systemic change."
Even in the highest offices of the two-party government lie dangerous white supremacists who incited the riots alongside Trump and remain loyal to the MAGA following — so if bipartisanship looks like coalescing into an agreeable union that includes and validates those beliefs, I don't want it.
Instead, change has to look like examining the conditions within ourselves and our society which gave those people their platforms and amend those with an eye towards accountability.
The idea of "accountability" has been thrown around so much this election that it has become diluted. Accountability has to be active. It has to not just acknowledge the past, but use those acknowledgments to work diligently towards a new future.
While it's hard to predict how much Biden's speech was well-crafted rhetoric and how much was commitment to action, the prominent performativity of the ex-President's club does not bode well for radical change.
Rather, it signals a clinging onto old ideas of respectability and camaraderie between the powerful and a persistence of the same structures that allowed for the past violence to carry themselves into the future. It confirms that Trump's most egregious act was disrupting the illusion American exceptionalism, which has been long held up by mythology and militarism.
But that disruption was necessary. And it is with those new eyes that we are more critical of Bush, Clinton, Obama, and the entire systems that elected them We have to be.
The future looks pretty grim.
It seems fitting that the Trump administration would go out with a bang. It also seems fitting that the bang would be unbridled white supremacy and blatant racism.

After the white supremacist insurrection at the Capitol, tensions have been high in anticipation of the January 20th Inauguration, with the whole country waiting on edge to see what how the transfer of power will go.
For a while, it looked like they'd have to drag Donald Trump out of the White House by his platinum wig. For a moment, it looked like there would be a coup. But the reality is much less dramatic but more insidious. Trump loyalists, it seems, are spending their last days seeping as much vitriolic rhetoric into the country (and presumably the White House floors judging by the news of a pre-Biden deep clean) as they possibly can.
Outgoing Secretary of State, Mike Pompeo, took to Twitter on his last full day in office to say, "Woke-ism, multiculturalism, all the -isms — they're not who America is. They distort our glorious founding and what this country is all about. Our enemies stoke these divisions because they know they make us weaker."
Woke-ism, multiculturalism, all the -isms — they're not who America is. They distort our glorious founding and what… https://t.co/aKWpDCy5iT

— Secretary Pompeo (@Secretary Pompeo) 1611066600
The image attached to the tweet reads: "Censorship, wokeness, political correctness, it all points in one direction — authoritarianism, cloaked as moral righteousness."

There's so much to unpack here.
The basic logic of his argument is hard to parse. From the tweet it seems that he believes that multiculturalism is a divisive tool used by "our enemies" to "distort our glorious founding" — though who he refers to and what our founding entails he does not specify.
The ensuing logic, however, makes claims that denounce authoritarianism and moral righteousness. In Pompeo's mind, multiculturalism somehow does not align with the individualism he thinks will save us from authoritarianism.
To pick apart the nonsense of his argument would be redundant, so it is instead easier to call it what it is: racist.
The tenuous thread of his logic rests on the shoulders of white supremacy. The narrative is familiar but no less frightening. Pompeo tells a short story of how our country was, and could be, so great if not for the threat of the encroaching "other" contaminating the nation's proverbial purity.
The ensuing language may be vague, but the purist sentiments of his rhetoric are clear. His focus on "multiculturalism" is a signpost that signals his issue is not just with the left, but with BIPOC communities.
Beneath his cacophony of buzzwords, the dangerous, fascist sentiments of the past four years are all encapsulated into a reminder that the Trump administration and the people who perpetrated the harm and violence of it does not stop with Trump.
In truth, the barely concealed violence of Pompeo's rhetoric is engrained so deeply into the fabric of the United States that he might be right: Despite its insistence to the contrary, the US has purported to be a multicultural nation but has always been ruled by white supremacy.

Though this country claims to be about diversity and inclusion, so much of its history points to the opposite. But this is not the argument Pompeo is making.
There are valid claims about how, occasionally throughout US history, multiculturalism and the famous "melting pot" end up diluting people's cultures into a vague shadow of what they used to be. Pompeo, as a descendant of Italian immigrants, is a direct result of the dilution of Italian culture for the mantle of whiteness that he is so secure inside.
However, Pompeo is not calling for a more nuanced understanding of race, culture, and ethnicity.
He's calling for the same thing Donald Trump called for that brought on the Capitol siege, the same thing that has allowed racism, xenophobia, and white supremacy to persist as ruling bodies of this country — a scapegoat.
His vague language is intentional. It invites dissatisfied, disaffeced white people to substitute their ideals and their issues for the distortions and divisions he mentions, while uniting them against "multiculturalism."
While similar rhetoric has been spouted by this administration in various forms, its usual targets are the general left, or progressives and democrats. The focus on "multiculturalism" bypasses the white liberals he could be appealing to for unity against the "divisions" in our country.
The invocation of "woke-ism," a convenient neologism he makes up to orchestrate this tweet, fabricates another giant to distract from the actual "isms" most people would turn to … like, racism.
In fact, just deleting the first two words of the tweet makes a different argument altogether. Yes, I do agree that "all the -isms" distort the ideal vision of the country, but we have different "isms" and different ideals.
What's most frightening about this sentiment is that Mike Pompeo reportedly has ambitions to run for President in 2024. His key to winning: taking over the MAGA mantle.
Pompeo's sentiments coupled with his ambitions serve as a reminder that Trump's legacy is not going away with a Biden Presidency.
Despite Biden's calls for "unity," Trump loyalists do not want unity between all Americans. They want the vitriolic energy that put them in power to persist so that they can stay in power.
I implore Biden then, to pull back his hands, to waste less time appealing to white supremacists and more time reaching towards the communities who (somewhat reluctantly for most) ensured his win.
So far, Biden has elected a historically diverse cabinet, one which seems to exemplify multiculturalism at its best. But to make it its best, it's important that we do not take multiculturalism to mean tokenization, but rather the active process of representation, celebration, and learning that it should be.
For too long we've been told that "Black" politics would scare away moderates
First thing's first: I need white people to stop treating Stacey Abrams like their savior.
Deification, a form of dehumanization, strips a person of their humanity and turns them into a symbol. By overhyping Stacey Abrams, white people assert their goodness on the back of a Black woman, trying to be woke by association.
While Abrams deserves much praise, we cannot continue to place superhuman expectations upon her. We also cannot act like she was solely responsible for discovering a secret to turning Georgia blue. The reality is that Stacey Abrams worked tirelessly alongside other dedicated organizers to address the voter suppression Black people have been fighting in Georgia for decades.
So why haven't democratic politicians done this before? Obama did, campaigning at a grass roots level and counting on disenfranchised voters. But he was Obama, people might say, of course Black people will vote for him. The "Black vote" in political discourse is treated as an ineffable mystery and often discarded as impossible to count on. Black people just don't vote, politicians say, then focus their attention elsewhere.
So when the Black vote (alongside other BIPOC demographics such as the historic voter turnout of Indigenous populations in Arizona) undoubtedly delivered the 2020 election to the Democrats, then did the same for the House in the Georgia run-offs, everyone was talking about Stacey Abrams in a way a little too reminiscent of how the dad talked in Get Out.
But the election results revealed that Black voters are in fact the key to the Democratic Party's success. When is the Party going to start acting like it?
All through the election year, Democrats were convinced that playing it safe was the key to defeating Trump.
By electing Biden as the nominee instead of more "radical" Democratic candidates like Bernie Sanders or Elizabeth Warren, the DNC were adamant that the game plan was to appeal to white moderates — which meant not scaring them away.
So while Biden picked Harris, a biracial Black and Indian woman, as his Vice President, their campaign strategy was to hover around the center and appeal to white voters who somehow just weren't sure who to vote for yet.
Meanwhile, the country was going through a period of major racial protest. Black Lives Matter protesters spent the summer appealing for an end to police brutality, for legislative protection, for defunding the police and reexamining the carceral system in light of its racist roots.
And though there were some tweets and statements from major Democratic politicians in response to the murder of George Floyd, as well as that super embarrassing thing with the Kinte cloths, the sentiment remained that actually addressing the demands of protestors would be too risky and scare away the nice white voters.
Well, the nice white voters went for Trump.

Exit polls showed that 58% of white voters voted for Trump — an increase from the 2016 election. And while Trump made percentage gains with Black men, Black people overwhelmingly voted for Biden. And in key cities in key states, Black voters having the agency to vote in the presidential election and in the Georgia Senate races was instrumental in the Democratic wins.
The numbers speak for themselves. In his election speech, Biden even thanked Black voters for being instrumental to his victory. But Biden's main message was one of healing — not for marginalized groups who suffered most under the Trump presidency, but for … "the soul of America"?

Biden's speech seemed to focus on restoring party communication, going back to his comfortable place in the center and telling us (while invoking Langston Hughes in his references to "dreams deferred") to join him.
For many Black voters, moving to the center looks like regression. Again, the Democratic rhetoric was one that appealed to white moderates, to appease their concerns and placate their nerves after a year of proverbially "difficult" conversations and "reckoning."
But for Black Americans, the most difficult thing is being constantly gaslit — being told by a party which claims to care about us that fighting for our concerns (read: our lives) is too much, too difficult, too frightening.
In response to the calls to defund the police, many major Democrats were quick to dismiss the movement. Biden himself said that he did not want to defund the police. "I support conditioning federal aid to police based on whether or not they meet certain basic standards of decency and honorableness," he said instead, again appealing to vague notions of morality rather than actionable policy.
Even Black politicians took up this rhetoric. South Carolina Representative and major Civil Rights activist James Clyburn said that "nobody is going to defund the police," and that "police have a role to play." His plea was against "sloganeering," claiming that pleas like "Defund the Police'' would undermine the movement and lose the election.
Barack Obama said something similar (thanks, Obama): "If you believe, as I do, that we should be able to reform the criminal justice system so that it's not biased and treats everybody fairly, I guess you can use a snappy slogan, like Defund the Police, but, you know, you lost a big audience the minute you say it."
These sentiments are the work of years of conditioning that expects Black people to acquiesce to white audiences, to settle for banal "reform" and "slow, steady change" instead of radical action. They are examples of respectability politics and tone policing that reinforce the idea that Black folks are a liability, harming our own progress by scaring away potential allies.
But we're tired of it.
In the wake of the dismissal of BLM slogans, many major progressives also spoke out. Representative Ilhan Omar responded to Obama's comment in a tweet, saying: "We lose people in the hands of police. It's not a slogan but a policy demand. And centering the demand for equitable investments and budgets for communities across the country gets us progress and safety."
We lose people in the hands of police. It's not a slogan but a policy demand. And centering the demand for equitabl… https://t.co/fh8ftnTR7t

— Ilhan Omar (@Ilhan Omar) 1606872699
Her response points out the danger in the quick dismissal by these politicians: too focused on how the slogan sounds, they fail to address the policy changes it calls to action and continue to support a system of policing which currently exists in a fundamentally oppressive structure. Reform is not enough, complete restructuring and radical change is the only answer.

Most Black Americans do not have the privilege of not understanding this. And, after delivering the election to Biden and the Senate, we want recognition.
We want to no longer be the big scary thing that Democrats are afraid of. We want to be taken seriously, and we want our demands to be met, our communities to be prioritized, and our people to stop dying at the hands of the state.
Black voters do not appear magically to deliver democracy if white people click their heels, repost an infographic, and say, "Stacey Abrams" in the mirror three times. The Black Vote is a collection of diverse, real people who are tired of being treated like a liability, a threat to the party they have always been loyal to.
It's time the party returned the favor — pointing out the obvious transgressions of the (soon) past administration will not be enough. With a blue senate, Biden has the opportunity to be bold, to enact real change for the communities who showed up for him, despite his own flaws and a year spent turning his back to us for the sake of white voters who did not.
Pursuing more lawsuits and investigations will never restore trust. Fixing our electoral system could.
Update: Enough electors have now cast their votes to make Joe Biden and Kamala Harris officially the next president and vice president of the United States.
Today in D.C. the 538 electors in the electoral college are casting the votes that will seal Joe Biden's victory as president-elect of the United States.

Still, President Donald Trump has yet to concede, and thousands of his supporters are gathering in the streets in protest of what they believe was a stolen election. Perhaps they're hoping for a groundswell of faithless electors to flip the Electoral College vote — unlikely as that may be.
Thousands of Trump supporters rally in Washington, D.C. to protest election resultswww.youtube.com
What's more surprising is that nearly two thirds of Republican legislators in the House of Representatives recently backed a legal case in which the state of Texas was suing four other states for the way they ran their elections. The case has since been roundly rejected by the Supreme Court.

Even the three Trump-appointees ruled that there was no basis to even consider it. But why did so many GOP politicians stick their necks out to back a case that was doomed to fail?
The answer is that their voters no longer trust American elections. With trust in the electoral system having dropped by nearly half among Republican voters — down to 36% from its 68% peak just before the election — these legislators are signaling to their base that they agree.
Look at Georgia Senator Kelly Loeffler. In her debate with challenger Raphael Warnock on December 6th, Senator Loeffler repeatedly highlighted the existence of "over 250" open investigations into possible issues with the election.
Does she actually think that the results of the election are likely to be overturned? It's possible, but what's more likely is that she's concerned about her own prospects in the upcoming runoff election.

She wants to signal to the voters who are threatening to abandon the GOP out of loyalty to Trump that she is on their side — that she, too, wants to reject the election results… But she still wants them to go to the polls in January.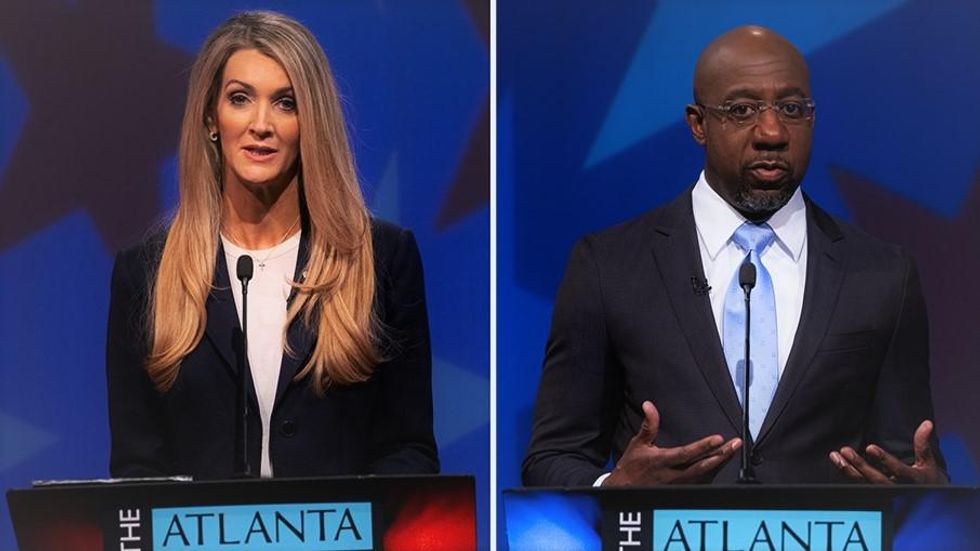 Loeffler Warnock debate
In many respects these lawsuits and the statements about investigations can be dismissed as political theater. But there is a real issue underlying them: American presidential elections are deeply messy and confusing.

It makes sense that voters don't trust our system, because our system is almost impossible to understand. Every state has its own rules for how votes can be cast, how they can be counted, and how the state's electors are distributed among the candidates.
Does your state allow drive-through polling or same-day registration? Does it use paper ballots or electronic voting?
Does it cut off mail-in ballots based on arrival date or postmark? Does it give all of its electors to the candidate that gets the most votes, or does it split them up — like Maine and Nebraska?
It would be silly to think that these differences don't affect the outcome of elections, so why shouldn't residents of a state like Texas scrutinize how other states run their elections? If we are all going to have to live with the result, don't we all have a stake in how voters are purged from the voting polls in Georgia?
The answer is that these differences are an inevitable consequence of the Constitution. All 50 states and the District of Columbia are granted sovereign control over how their electors are selected — with electors pledged to one presidential candidate or another.
In the past this meant that many states didn't rely on a popular vote at all. Instead, state legislatures decided which candidate they preferred and sent electors to Washington accordingly.
At this point every state allows its citizens to vote for their preferred candidate, but each state's election is so different, despite the fact that we all live with the results together. Is it any wonder people are confused and distrustful?
It doesn't help that the president and his supporters are casting further doubt on every aspect of the process, but that's hardly the only problem. The fact that every state has its own procedures and its own electoral apparatus multiplies the number of possible flaws in the system by 50 — technically 51, including DC.
This can only produce more confusion and distrust — more "Stop the Steal" protests and threats of violence. But there is good news: We can fix this.
The Constitution is not immutable. It is a living document, with an established process for changing and improving it. And while it's generally very hard to pass an amendment, if Donald Trump spent the remainder of his term in office pushing for an amendment to fix American elections, he could get enough bipartisan support — by killing the Electoral College.
Back in 2018 President Trump spoke out against the Electoral College in an interview with Fox & Friends. Democrats have long railed against the institution for having twice in the last 20 years handed the necessary 270 electoral votes to Republican candidates who lost the popular vote — the same thing nearly happened this year.

But those critics found an unlikely ally in one of the supposed beneficiaries of our current system. President Donald Trump argued in the interview that the Electoral College totally transforms the nature of the campaign, stating, "I would rather have the popular vote, because it's — to me, it's much easier to win."
President Trump Endorses National Popular Vote on Fox & Friendswww.youtube.com
If he pushes to reform the system now — uniting his loyalists with Democrats — he could have the chance to prove that point in 2024. It would also be a way for him to leave an indelible, positive mark on the very fabric of our nation.

It would prevent a recurrence of the current confusion and distrust — with so many lawsuits in different states making room for uncertainty. But it would also eliminate a lot of other problems with our current system.
By establishing a federally controlled popular vote for the presidency, we could correct the fact that votes in different states are worth more than others — a vote in Texas is worth ⅓ of a vote in Vermont. We could even take the opportunity to introduce some other common sense reforms, like ranked choice voting and enfranchising voters in Puerto Rico and other territories — who have so far been subject to taxation without representation.
There are other ways to fix some of the problems with the electoral college, but none would be as effective and enduring in restoring trust in our elections as an amendment to the Constitution. By establishing a secure, unified, and straightforward electoral process for all American citizens — one person, one vote — Donald Trump could establish a lasting legacy for his 2016-2020 term.
And if he decides to run again in 2024, there would be no question about last minute rule changes or cheating in swing states. There would be one set of rules for the entire country. He would win or lose based on the simple reality of how many voters want him to be their president.
With so many politicians arguing that we need to pursue an endless string of confusing lawsuits involving hazy evidence, in order to "restore faith in the election process," it's time to look toward preventing this chaos and doubt in the future.
We don't need 51 separate, potentially vulnerable elections to pick one president. We need to kill the electoral college.
Here's everything you need to know about Election Day 2020.
For many of us, it's been a very long, divisive four years. Finally, the end (for better or for worse) is in sight.
Today, November 3rd 2020, all remaining votes for the president of the United States of America will be cast. Most years we know who will be the next president by the end of election night, but like many things in 2020, this election will likely be different.
In fact, it's highly likely that we won't know whether Joe Biden or Donald Trump won the presidency tonight.
Here's why:
Mail-In Ballots
Most significantly, results will likely take longer than normal because more people than ever are voting by mail this year due to the global health crisis. It takes longer to count mailed in ballots because states have to verify signatures and other safeguards against voter fraud. Additionally, some states don't allow mail ballots to be processed until election day, and some states still count mail ballots received after election day as long as they're postmarked by election day.
More Votes
Say what you will about this administration, but it has certainly mobilized voters. Prior to today, over 91 million Americans had already voted, a number that represents around 67% of the total ballots cast in the 2016 presidential election. By the end of today, experts believe we will see record-setting voter turn out.
Early Tallies Will Likely Be Misleading
Some states count the ballots cast on election day first, and experts believe these counts are likely to favor Trump, as his supporters are more likely to vote on election day. In contrast, other states count mail-in ballots cast prior to election day first, and these results are likely to favor Biden, as polls show that his supporters are more likely to vote by mail this year. Essentially, we are unlikely to get a clear picture of who won the presidency until all ballots are counted.
US Postal Service Delays
Due to delays in deliveries by the U.S. Postal Service, many are fearful that ballots won't arrive in time to be counted. To add to the injustice of this, Republicans, including Trump's camp, have been filing lawsuits to keep ballots delivered after election day from being counted.
To illustrate the magnitude of this problem, one can look to Michigan, where an appeals court has struck down a 14-day ballot-counting extension, meaning that voters are now being urged to drop off their mail in ballots in person. Courts have also ruled that extensions aren't allowed in Wisconsin and Indiana.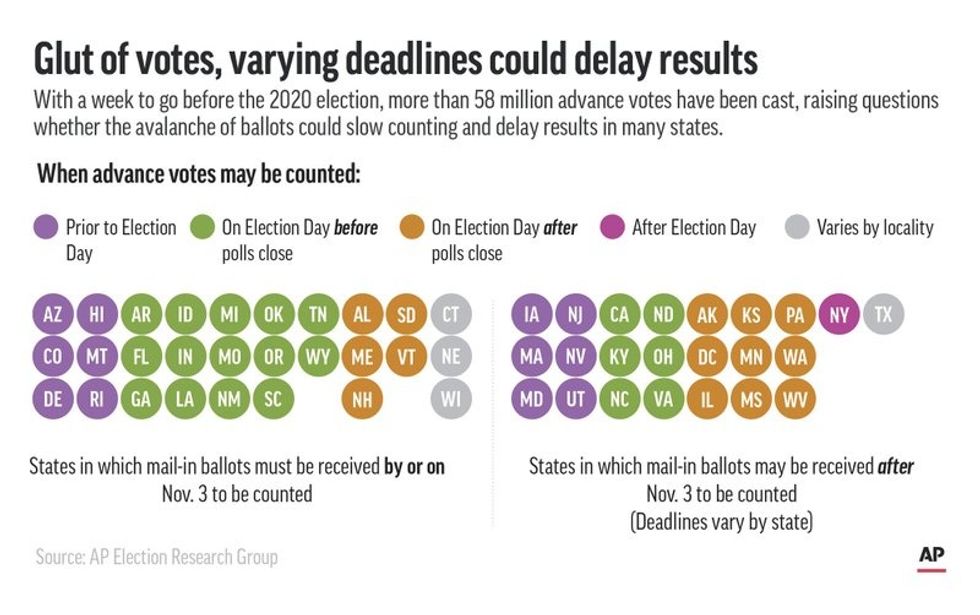 AP News
So when will we know who won?
We won't have a clear picture of who won until the swing states have been tallied. Here's when we can expect that to happen for each state.
Florida
Mail-in ballots can legally be counted in advance of election night in Florida, so we're likely to have an accurate picture of results tonight, which officials can release around 7:30 pm ET. However, if the election is close they may not call the state until Wednesday or Thursday.
Arizona
State law in Arizona allows mail-in ballots to be counted up to two weeks before election day, so it's likely election officials in Arizona have a clear picture of mail-in ballot results already. Arizona early vote results and and mail-in vote results can both legally be released about 10 p.m. ET tonight, and election day votes will soon follow. We may know Arizona's results on election night, but if the race is tight they may not call it for several days.
Michigan
We are unlikely to know Michigan's results on election night. According to NPR, "In Michigan, election officials in cities with more than 25,000 residents can start processing mail ballots on Monday at 10 a.m., sorting ballots and removing outer envelopes. They can't be counted, though, until Election Day."
"It could takeuntil Friday, Nov. 6 for all ballots to be counted," the office of Michigan Secretary of State Jocelyn Benson wrote on Thursday.
North Carolina
North Carolina has a very similar system to Arizona, so while we may know results on election night, its also possible it will take several days if the race is tight. 80% of voters already cast their ballots either through the mail or via early voting, but that remaining 20% who will vote on election day are more likely to be Trump voters.
"For the 20% or so of North Carolinians who vote on Election Day, we will be receiving those from the precinct and uploading those, as well," executive director of the North Carolina State Board of Elections Karen Brinson-Bell said on Thursday. "So, if there are really close races, those Election Day votes will tremendously matter in the outcomes of these elections."
Pennsylvania
We're unlikely to know the results of Pennsylvania on election night. Some counties may not even begin tallying absentee ballots until Wednesday. "We're sure it will take more time than it used to," Gov. Tom Wolf said Thursday. "We probably won't know results on election night." Luckily, Pennsylvania can accept mail-in ballots up to three days after the election as long as they are postmarked by election day.
Wisconsin
We should know the results for Wisconsin by Wednesday morning (Nov 4) at the latest. They aren't allowed to pause election counting once its begun according to state law, so its likely election officials will work through the night in some counties to offer results by Wednesday morning.
So...
In summary, it's likely we will not know election results for several days, unless it is such an enormous blow out (unlikely) that results become evident early. This could happen if Biden takes a key Republican state like Texas, but more than likely we'll just have to wait and see.
While most of America teeters on the edge of a fascist abyss, Maine has given democracy a much needed upgrade with the switch to ranked choice voting.
Maine will officially become the first-ever state to use ranked-choice voting for a presidential election, the state's Supreme Court ruled this September.
This will allow voters to rank each presidential candidate in order of preference for the November election. Voters will now be able to rank all five presidential candidates that will appear on the ballot, which include Republican President Donald Trump, Democrat Joe Biden, Libertarian Jo Jorgensen, Green Party candidate Howard Hawkins, and Rocky De La Fuente of the Alliance Party. But why is ranked choice voting such a big deal?
How Does It Work?
Ranked Choice Voting is also known as instant-runoff voting (IRV), the alternative vote (AV), or preferential voting. In ranked choice voting, instead of only voting for one candidate, voters can rank the candidates in order of preference. You can rank as many or as few of the candidates as you like and leave the rest blank. If any candidate has more than half of the vote based on first-choices, that candidate wins. If not, then the candidate with the fewest votes is eliminated and their votes are redistributed to their second-choices. The process repeats until one candidate has a majority.
Former Massachusetts gubernatorial candidate, Evan Falchuk, explains that ranked choice voting is essentially the same idea as runoff elections. "You hold an election one day, and then you see how the votes come out, and then you eliminate the candidates that didn't meet whatever the threshold is, and then you hold another election. With ranked choice voting, you do that instantaneously," he stated. Maine's new policy is essentially a more efficient way to hold multiple rounds of elections at the same time.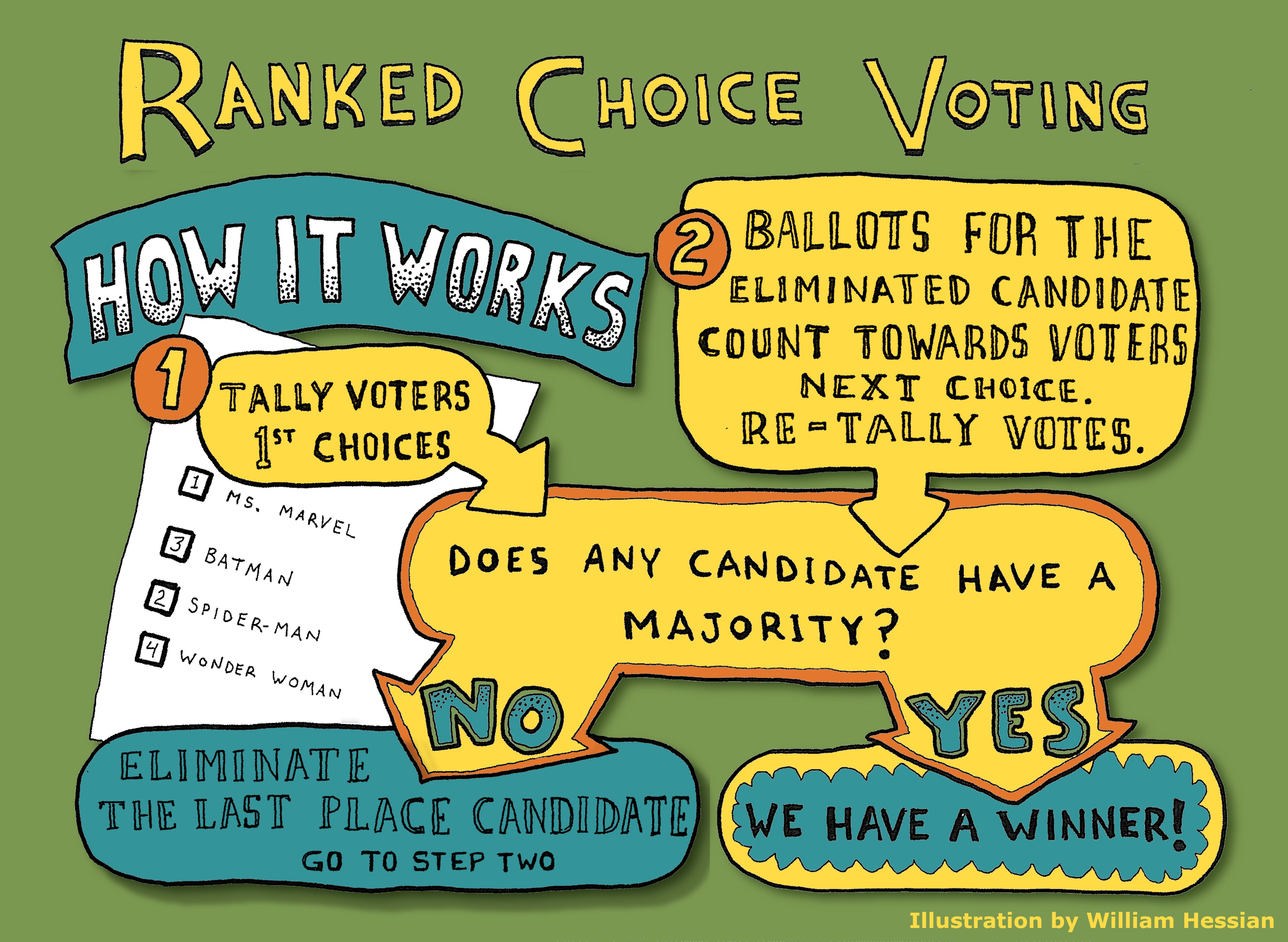 Ranked Choice VotingWilliam Hessian
This system was successfully used by all voters in four states in the 2020 Democratic Party presidential primaries, and is used for local elections in more than 15 US cities and the state of Maine. Even some of the biggest critics of RCV agree it's better than our current system.

But what does this actually mean for elections? Elections have become increasingly unreliable at selecting policymakers who are representative of and supported by their constituents. But RCV eliminates a few of the common problems that exist in our current system. It makes third parties viable, it enables winners that actually have majority support, and it reduces polarization and negative campaigning.
Benefit # 1: RCV Makes 3rd Parties Viable
The majority of the country uses a system called winner-take-all voting or first-past-the-post voting. In this system, voters each have a single vote which they can cast for a single candidate. Whoever gets a plurality of the votes wins all of the representation. Winner-take-all voting systems naturally trend towards two parties. This is mainly because voters feel that they have to strategically vote for candidates who have the best chance of winning so that they don't "waste their vote."
Yet third parties still run for president every four years, and every four years they lose. Sometimes they gain a fair amount of votes, but even then, they are accused of being spoilers.
The spoiler effect is when a third party candidate's presence in the election draws votes from a major-party candidate similar to them, thereby causing a candidate dissimilar to them to win the election. The more popular a third party candidate, the less likely someone who has similar beliefs is to win.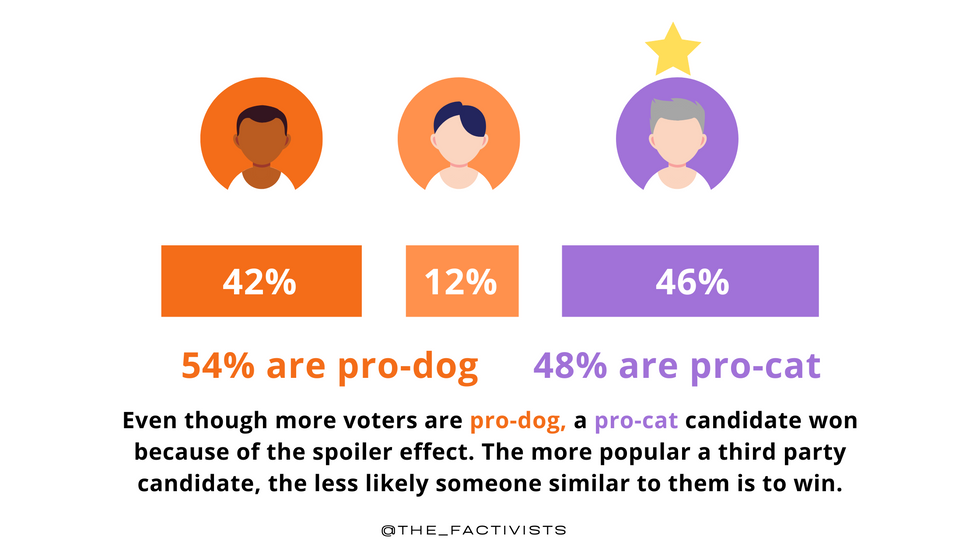 The Spoiler Effect@The_Factivists
The spoiler effect is particularly relevant in close elections like the 2000 presidential race. Many people think that Democrat Al Gore lost the 2000 Presidential Election to Republican George W. Bush because some voters on the left voted for Ralph Nader of the Green Party. If even 1% of Nader's Floridian supporters had chosen to vote for environmentalist Gore over Texas oilman Bush, Gore would have been elected president.
RCV eliminates this issue. Voters can feel confident voting for a third party candidate, even one they think is unlikely to win, without fear of being a spoiler. Say you live in Maine and you think Green Party candidate Howard Hawkins is awesome, you think Joe Biden is just okay, but most of all you want Donald Trump to lose. Normally, most people would tell you to just suck it up and vote for Biden, because Howard Hawkins is never going to win and it's more important to prevent Trump from winning. With RCV you can confidently rank Hawkins as your first choice and Biden as your second, and you can know that if Hawkins loses, your vote will still be put to good use.
This allows third parties to form and grow because voters can vote for the candidate they like the most without worrying that they will help elect the candidate they like least. If it were implemented across America, RCV may not lead to many third party wins in the first few years, because America is firmly entrenched in a two party system. However, RCV allows third parties to gain real footholds and eventually even majority support.
Benefit #2: RCV Enables Majority Support
One of the biggest problems with our current election system is that in order to win candidates only need a plurality of the vote, not a majority. A plurality just means that a candidate received more votes than everyone else, whereas a majority is 51%. This is not a problem when there are only two candidates, but any time there are more than two this becomes a concern.
Too often, candidates win elections despite being opposed by the majority of voters. In elections with more than two candidates, candidates can and do win even when less than half of voters support them.
This lack of majority support is part of what pushed voters in Maine towards adopting a new system. For example, in Maine, nine of the eleven gubernatorial elections between 1994 and 2014 were won with less than 50% of voters' support. Maine governors with low winning percentages include Angus King, who won the governorship in 1994 with just 35% of the vote; John Baldacci, who won in 2006 with just 38.1% of the vote; and Paul LePage, who won in 2010 with 37.6% of the vote.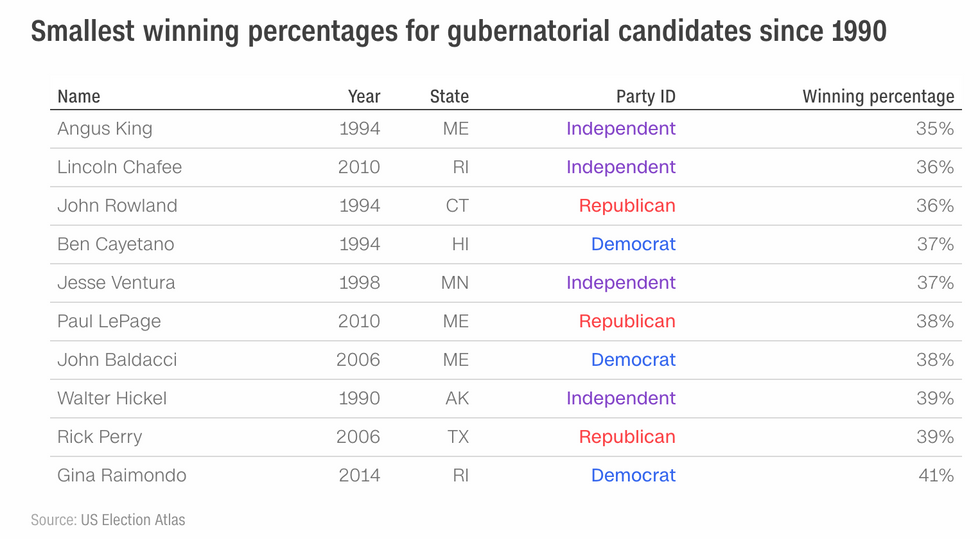 Smallest Winning Percentages for Gubernatorial Candidates Since 1990US Election Atlas
These low percentage wins are not unique to Maine. A recent win in the Massachusetts Fourth Congressional District Democratic primary made headlines when Jake Auchincloss won with only 22.5% of the vote.

RCV has the potential to resolve these issues. With RCV, a candidate can only be declared a winner if they have received 51% of the vote. It's true that not every voter will get to see their first choice candidates win, but a majority of voters will see a candidate they at least somewhat agree with in office. If a voter's first choice is eliminated, their vote instantly goes to their second choice. That way, we can find out which of the top candidates actually has the most support.
All that being said, RCV will elect a majority winner—so long as that majority winner actually exists in the election. In RCV you only have to rank as many candidates as you like. This can result in something called exhausted ballots. Ballot exhaustion occurs as part of RCV when a voter has ranked only candidates that have been eliminated even though other candidates remain in the contest. For instance if your ballot just ranks the Green Party and Libertarian Party candidates, but you decided not to rank any of the major party candidates, it's very possible that both of the candidates you voted for will be eliminated therefore your vote won't end up counting in the final round. RCV makes a majority more likely but no single-winner voting method can guarantee a majority in every election, including RCV.
Benefit #3: Decreased Political Polarization
Americans are more polarized today than ever before. A 2019 Pew poll asked partisan voters to rate their feelings towards the opposite party on a thermometer-style scale. The results showed that Americans feel increasingly negative toward the party they oppose. In March 2016, before the election, 61% of Democrats gave Republicans a cold rating and 69% of Republicans gave Democrats a cold rating (a thermometer rating of 0-49). By 2019, those numbers had significantly increased, 79% of Democrats and 83% of Republicans rated the other party coldly.
Yet the results from the bipartisan Battleground Poll from October 2019 reported that 8 in 10 Americans say that "compromise and common ground should be the goal for political leaders."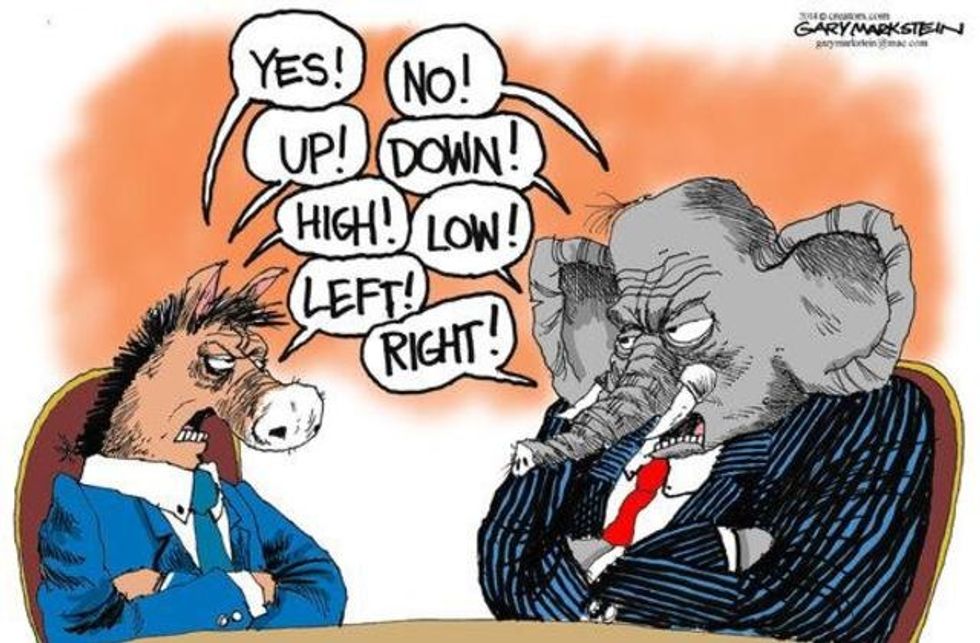 Democrats and Republicans agree only to disagreeGary Markstein
Ranked choice voting could help bridge America's widening political divide by changing how elections work. This is partly because RCV decreases negative campaigning and partisan politicking. When a politician needs second-choice votes to win, they're incentivized to promote their own policies rather than tear down their opponents. And they are incentivized to focus on the beliefs they have in common with other candidates rather than the small policy difference s.

In RCV contests, candidates do best when they reach out and positively influence as many voters as possible–including those who support their opponents. This gives constituents more power and major parties less power. With RCV, candidates can't write off any voter as "unreachable"; they must genuinely try to appeal to voters who are openly voting third party. This means that in order to gain those second choice votes, major parties will have to look at the third parties close to them and adjust their platforms accordingly.
A 2016 study on campaign civility in local RCV elections found that voters viewed campaigns as more civil than they did in cities without RCV. The study concluded that "people in cities using preferential voting were significantly more satisfied with the conduct of local campaigns than people in similar cities with plurality elections." They added, "People in cities with preferential voting were also less likely to view campaigns as negative, and less likely to respond that candidates were frequently criticizing each other."
Our current voting system really only does one thing really well: fuel America's two-party system, a system that is divisive, outdated, and makes voters feel like their votes don't count. When voters feel like their votes count, they show up and they participate. In the words of Elizabeth Warren, RCV's latest champion, "That's a stronger democracy."
Congratulations, Maine; this is a huge step in the right direction. Now let's hope we see similar changes across America—before it's too late.
Everything you need to know about the Trump administration's latest controversy.
The Hatch Act is in the news this week due to uproar about potential violations at the Republican National Convention.
The accusations involve three critical RNC moments: Secretary of State Pompeo's speech from Jerusalem, Trump and Melania using the White House as a backdrop, and the inclusion of a naturalization ceremony conducted by acting Homeland Security Secretary, Chad Wolf. However, most Americans have never heard of the Hatch Act, and Trump's Chief of Staff believes that "Nobody outside of the Beltway really cares." So what actually is the Hatch Act, did the Trump administration violate it, and should we care?
What Is the Hatch Act?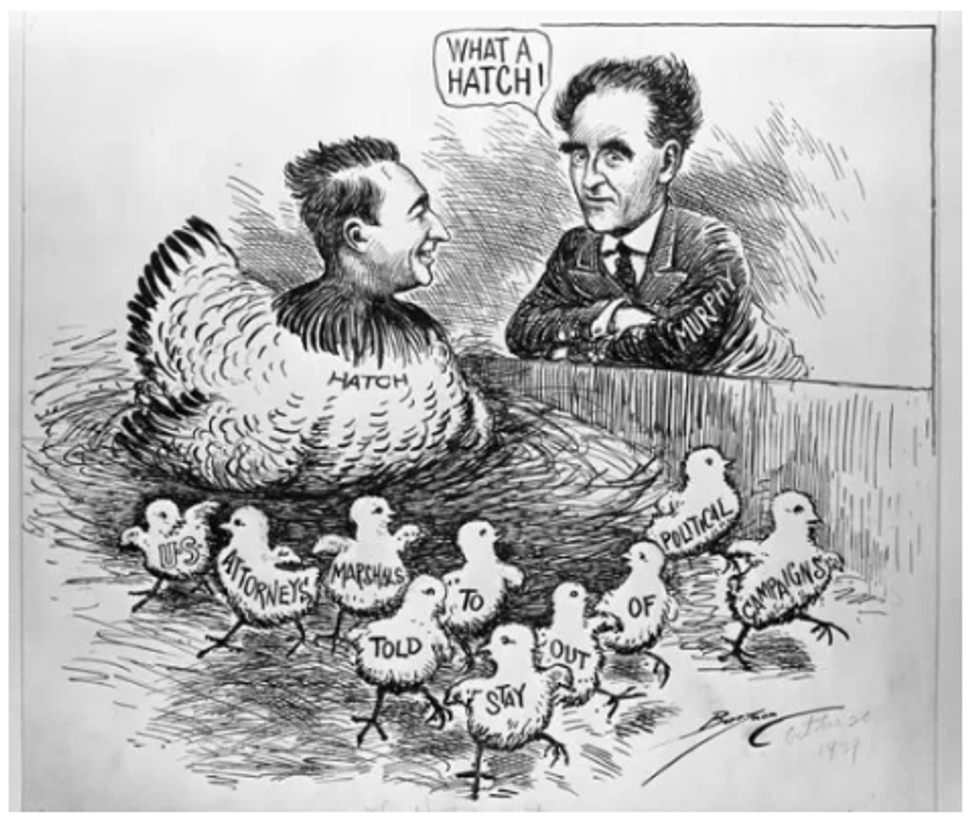 By ART CHANCE
The Hatch Act of 1939, "An Act to Prevent Pernicious Political Activities," limits certain political activities of federal employees, as well as some state, D.C., and local government employees who work in connection with federally funded programs. Specifically, those in the executive branch, with the exception of the President and Vice President, must abstain from taking "any active part" in political campaigns while on duty. They may not use their official titles or positions while engaged in political activity or participate in any activity directed at the success or failure of a political party, candidate for partisan political office, or partisan political group while on duty, in any federal room or building, or wearing a uniform or official insignia.

Summarily, the Hatch Act was created to ensure that government resources don't subsidize re-election campaigns, that government aides aren't pressured into campaigning for their superiors, and that government officials don't use the influence of their position to affect election outcomes. It ensures that campaigning and governing remain separate activities.
The Trump administration has a history of violating the Hatch Act. The Office of Special Council, which is responsible for evaluating Hatch Act complaints, has issued members of the Trump administration 13 official citations, and 12 more investigations are underway, not including the potential violations during the Republican National Convention. This is despite the fact that Henry Kerner, the head of the Office of Special Council, is a Trump appointee and model conservative.
The most notable offender is Kellyanne Conway, counselor to the president, who has been accused of violating the Hatch Act over 60 times by Citizens for Responsibility and Ethics in Washington (CREW). She's violated the Hatch Act so many times that even the Trump-friendly OSC recommended she be fired, referring to her actions as "egregious, notorious and ongoing." Her response to the recommendation? "blah blah blah...let me know when the jail sentence starts."
Conway is not the only one.The New York Times reported that Trump officials "privately scoff" at the Hatch Act and "take pride" in violating it, and the Daily Beast reported that staffers flaunt violations because they "love the anger it produces." In contrast, during Obama's eight years as president, only two cabinet officials received official citations, and both publicly apologized for their misconduct.
So now that we understand what the Hatch Act is, let's talk about the specific violations that took place during the RNC.
Secretary of State Mike Pompeo's Speech
Watch Mike Pompeo's Full Speech At The 2020 RNC | NBC Newswww.youtube.com
Secretary of State Mike Pompeo delivered his Republican National Convention speech from a rooftop in Israel. Pompeo filmed the speech on an official overseas trip, but the State Department said he delivered it "in his personal capacity." He never mentioned his position as Secretary of State, but he did speak to foreign policy in general and Trump's "America First" vision.
Does it break tradition? Yes, Secretary of State Mike Pompeo is the first acting Secretary of State in living memory to give a speech at a partisan convention. Other cabinet members have made speeches to national conventions in the past, but the Secretary of State's role in foreign policy has deemed their participation inappropriate. As Susan Hennessey and Scott R. Anderson wrote in a Washington Post op-ed, "Diplomats are supposed to represent all Americans to the rest of the world, and limiting their political activities ensures that they are able to serve this role effectively."
So does Pompeo's speech break department policy? Yes, According to a 2019 memorandum from the department's Legal Adviser, "Senate-confirmed Presidential appointees may not even attend a political party convention or convention-related event." The memorandum explains that the State Department specifically has a "long-standing policy of limiting participation in partisan campaigns by its political appointees in recognition of the need for the U.S. Government to speak with one voice on foreign policy matters."
Does it violate the Hatch Act? Maybe. The State Department has stated that he delivered the speech "in his personal capacity," which, under the Hatch Act, he is allowed to do. However, because the speech was delivered from Israel on a diplomatic visit, it can be argued that he was on duty, and it is impossible to separate him from his official capacity; therefore, he was violating the Hatch Act.
The Use of the White House Grounds for Campaign Speeches
Melania Trump delivers speech at 2020 RNCwww.youtube.com
Melania Trump delivered her speech on the second night of the convention from an unconventional location: the White House Rose Garden. And as his grand finale, Donald Trump delivered his speech accepting his nomination from the south lawn of the White House. Trump has stated that the choice to do the speeches from the White House is simply a matter of convenience since it would be "easiest from the standpoint of security." However, many officials have criticized this action for being a Hatch Act violation waiting to happen.

Does it break tradition? Yes, use of the White House grounds as a platform for a re-election speech is highly unusual and represents a blurred line between taxpayer-supported government activity and political campaigning. The "Rose Garden strategy," a term used by political strategists for an incumbent president's use of official events to gain publicity in an election year, is fairly common. But, using the official events to get media attention is not the same as literally using the Rose Garden for televised campaign events.
Does it violate the Hatch Act? Maybe. The President himself is exempt from the Hatch Act. But any other White House employees assisting in the setup/preparation for RNC speeches are in violation. The OSC has stated that federal employees attending the event are not in violation because the Rose Garden and the South Lawn are not considered part of the White House.
Use of Naturalization Ceremony Footage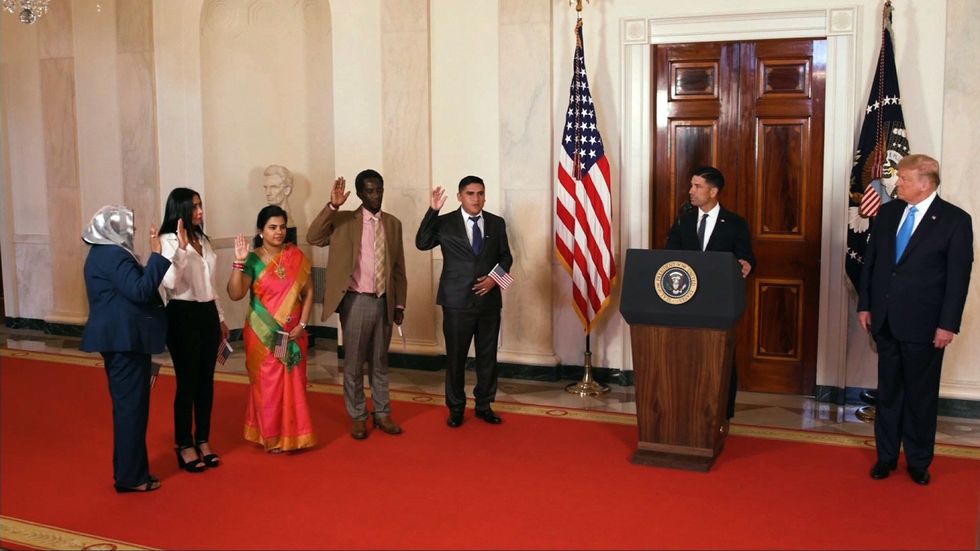 Naturalization Ceremony shown at RNC
During the second night of the Republican National Convention, Donald Trump presided over a pre-recorded naturalization ceremony for five new American citizens. The ceremony was performed by acting Secretary of Homeland Security, Chad Wolf, and was filmed inside the White House. The video began with Trump striding up to the lectern while "Hail to the Chief" played in the background.

Does it break tradition? Yes. Using a legally binding ceremony as part of a partisan campaign event has never been done before.
Does it violate the Hatch Act? Probably. Acting Secretary of Homeland Security, Chad Wolf, was acting in his official capacity, clearly on-duty, performing a legally binding ceremony in the White House. Because this was used during a political convention in support of the re-election of Donald Trump, it is a seemingly clear violation of the Hatch Act. White House officials have defended the action in a statement, "The White House publicized the content of the event on a public website this afternoon and the campaign decided to use the publicly available content for campaign purposes." The argument seems to be that because the original intent of the ceremony was not to use it for the campaign, it was not a violation.
All three of the questionable actions mentioned above effectively blur the line between the Executive Branch's role in governing and their role in getting Trump reelected. Even though it is unclear whether these actions were technically violations of the Hatch Act, they certainly violate the spirit of the act. Free and fair elections are the foundational principle of Democracy, but Trump and his administration don't seem to care about the rules in place to keep things fair. Americans deserve a federal government that works for everyone, not one that can't seem to tell the difference between campaigning and governing.
For more well-researched, unbiased information on today's biggest issues, follow Alexandra's Instagram account The Factivists.
Give us your best meme of Kamala destroying Pence at the debates: GO!
After months of deliberation, Joe Biden has picked Senator Kamala Harris as his running mate.
Harris became nationally recognized after she surged to prominence in the 2020 Democratic primary season. Notoriously, she called Biden out about racial issues during the first Democratic debate. "There was a little girl in California who was part of the second class to integrate her public school, and she bused to school every day," she said in a speech that has now become famous. "And that little girl was me."
55-year-old Harris is currently the only Black woman in the Senate. She served as California's Attorney General prior to being elected in 2016.
Harris was born in Oakland, California; her father is from Jamaica and her mother from India. She studied at Howard University and then at University of California Hastings College of the Law in San Francisco. She worked as a prosecutor in Alameda County and San Francisco before running for district attorney and then attorney general.
As a Senator, Harris was on the Intelligence Committee which interrogated Trump about Russia, and she also made waves through her interrogations of Attorney General Jeff Sessions, Attorney General William Barr and Brett Kavanaugh.
Since her 2020 presidential campaign concluded, Harris has focused on the Senate's response to the coronavirus crisis, as well as their response to systemic police brutality and racist violence. In the past, Harris worked closely with Joe Biden's late son, Beau, on challenging big banks in the wake of the housing crisis.

Biden announced the decision via email and text messages to his supporters. "You make a lot of important decisions as president. But the first one is who you select to be your Vice President," he wrote Tuesday afternoon. "I've decided that Kamala Harris is the best person to help me take this fight to Donald Trump and Mike Pence and then to lead this nation starting in January 2021. These aren't normal times. I need someone working alongside me who is smart, tough, and ready to lead. Kamala is that person."
If elected, Harris would be the first vice president to be female or a person of color. "I think that she will help bring a strong voice on issues of immigration and racial justice," said Rep. Ro Khanna, a Fremont Democrat who backed Harris' opponent Vermont Sen. Bernie Sanders in the primaries. "Given her life story, to see someone like her selected ... it will be encouraging to so many young people of different backgrounds."
Harris's mixed record as a prosecutor and her vacillation on progressive policies like Medicare for All has come under fire from many progressives' but in this scenario, even the most radical progressives seem to agree that Biden must be elected in order to oust Trump.
Immediate reactions to the Biden-Harris ticket on social media indicated how much supporters were looking forward to seeing Harris face off with Pence during the debates: The match-up seems to be made in meme-heaven.
Perhaps meme culture is the best response to the Biden-Harris ticket, as Democrats must support Biden as the only way to oust Trump–though Biden is far from ideal. "Biden is very problematic in many ways, not only in terms of his past and the role that he played in pushing toward mass incarceration, but he has indicated that he is opposed to disbanding the police, and this is definitely what we need," said civil rights activist Angela Davis.
Davis continued, "The election will not so much be about who gets to lead the country to a better future, but rather how we can support ourselves and our own ability to continue to organize and place pressure on those in power. And I don't think there's a question about which candidate would allow that process to unfold."

Trump's latest tweet has sparked questions across the nation.
Of all the senseless tweets we've had to make sense of since Donald Trump was elected president of the United States in 2016, one of the most alarming went out on July 30th.
The tweet reads: "With Universal Mail-In Voting (not Absentee Voting, which is good), 2020 will be the most INACCURATE & FRAUDULENT Election in history. It will be a great embarrassment to the USA. Delay the Election until people can properly, securely and safely vote???"
With Universal Mail-In Voting (not Absentee Voting, which is good), 2020 will be the most INACCURATE & FRAUDULENT E… https://t.co/VcSCg7IPwj

— Donald J. Trump (@Donald J. Trump) 1596113169.0
For obvious reasons, many people around the world reacted strongly to the suggestion that Trump may try to delay the election. It's long been speculated that President Trump will dispute election results should he lose in November 2020, and this tweet seems to support the idea that Trump is priming his followers to question the validity of the results.
Does Trump have the power to delay the election?
Luckily, Trump does not actually have the power to delay the election, and it's incredibly unlikely that Congress would allow a delay.
By law, the presidential election is held on the first Tuesday after the first Monday in November. For that date to be changed, both houses of Congress (the House of Representatives and the Senate) would need to approve the delay. The constitution is very clear on the matter of election date change, and Congress would have to undertake the arduous process of amending the constitution in order to change the date.
As The New York Times points out, "Article II of the Constitution empowers Congress to choose the timing of the general election. An 1845 federal law fixed the date as the first Tuesday after the first Monday in November. It would take a change in federal law to move that date. That would mean legislation enacted by Congress, signed by the president and subject to challenge in the courts."
Prominent law experts have also spoken out and confirmed that Trump doesn't have the power to move the election, including Democratic election lawyer Marc Elias.
🚨Trump cannot delay the election. Only Congress, through a new law could do so. In any event, per the US Constituti… https://t.co/XTupQVZsZ9

— Marc E. Elias (@Marc E. Elias) 1596114116.0
Is universal mail-In voting a bad idea?
Not at all. In fact, mail-in voting has been a major part of elections since the Civil War when soldiers voted by mail from the battle field. Voter fraud is extremely rare in any case.
According to a study by the Brennan Center for Justice, incident rates of voter fraud in mail-in situations are between .0003% and .0025% nationwide. Oregon, the first state to institute universal mail in voting in 2000, have only documented about a dozen cases of proven fraud in the last two decades. According to The New York Times, "Numerous studies have shown that all forms of voting fraud are very rare in the United States. A panel that Mr. Trump established to investigate election corruption was disbanded in 2018 after it found no real evidence of fraud. Experts have said that voting by mail is less secure than voting in person, but it is still extremely rare to see broad cases of voter fraud."
Does mail-in voting disproportionately benefit the Democratic party?
It's unlikely. As the Brooking Institute points out, "The first state to adopt a universal mail-in ballot program was Oregon in 2000. Shortly after it was enacted, Adam J. Berinsky, Nancy Burns, and Michael W. Traugott sought to explore the impact of the new law. They found that voting by mail did not bring substantial numbers of new voters into electorate, nor did it have any effect on whether the electorate was more Democratic or more Republican. The only effect they found was that it helped keep regular voters in the electorate."
A Stanford study on the subject found: "(1) vote-by-mail does not appear to affect either party's share of turnout; (2) vote-by-mail does not appear to increase either party's vote share; and (3) vote-by-mail modestly increases overall average turnout rates, in line with previous estimates. All three conclusions support the conventional wisdom of election administration experts and contradict many popular claims in the media."
In summary, it is incredibly unlikely that Donald Trump will be successful in delaying the election, and he is incorrect about mail-in voting being subject to widespread voter fraud.
Check out this helpful graphic for more information:
The coronavirus pandemic provides cover for crass political maneuvering.
April 28th was the original date for New York State's primary election.
Last month Governor Andrew Cuomo announced that it would be postponed until June 23rd, but on Monday the state's Board of Elections removed Bernie Sanders from the ballot, effectively cancelling the presidential primary for New York voters.
Sanders had previously suspended his campaign but was staying on the ballot in remaining elections in order to increase his delegate count and his leverage in shaping the party's platform at the Democratic National Convention this summer. A similar strategy in 2016 helped Sanders to reduce the sway of unelected superdelegates on the party's nominating process. Unfortunately for voters who wanted to support that strategy, a state law signed earlier this year allowed the board to remove Sanders from the ballot.
The official reasoning is that the election process would undermine the state's efforts to combat the coronavirus pandemic, which has hit New York City harder than anywhere else in the country. Given the new infections that resulted from Wisconsin's primary election on April 7th, no one can blame officials for being concerned, but many had assumed that the state would simply shift to an exclusively mail-in ballot process.
Both of these rallies happened in New York City and now none of these people will get to vote in the primary, mysel… https://t.co/SIf3p8Kv82

— Carlo (@Carlo) 1588011358.0
A charitable interpretation would say that there wasn't enough time to coordinate such a large-scale task, but that's not the whole picture. Whatever the logistical challenges of providing safe voting access to the all of New York's voters, state officials have made it clear that this move also served to prevent an embarrassing result for their preferred candidate and to defend the party orthodoxy against the demands of the country's young progressive movement.

"What the Sanders campaign wanted is essentially a beauty contest that, given the situation with the public health emergency, seems to be unnecessary and, indeed, frivolous."
That was what Co-Chair Doug Kellner said during a live stream announcing the board's decision. It's unclear what he might have meant by the "beauty contest" comparison, though perhaps it was a reference to the fact that the candidate he prefers looks really bad right now. With an increasingly credible accusation of sexual assault leading the trending hashtags #DropOutBiden and #BidenDropOut on Twitter in recent days, establishment insiders who favor Joe Biden's candidacy have a vested interest in treating the nomination like it's already decided. Kellner voiced that sentiment bluntly, saying, "I think it's time for us to recognize that the presidential contest is over,"
Breaking: @CNN covers Tara Reade's accusations against @JoeBiden His campaign is over. What is the response from… https://t.co/ZHMFjjuJ8M

— Habiba Choudhury (@Habiba Choudhury) 1587842002.0
But it's not over. It's very rare for a candidate to have clinched the nomination this early in the process. Joe Biden could easily make up a face-saving excuse to drop out and make way for a candidate without his baggage. He is currently several hundred pledged delegates short of a majority, with nearly half the states still waiting to vote—Ohio's mail-in primary is taking place today. But even assuming that he stays in the race, the final delegate count remains a key way to shape the policy conversation at the convention. While Biden has a distinct lead over Sanders—to the point where even a major scandal like the Tara Reade allegations is unlikely to change the outcome—holding the election in some form would have allowed for New York's voter's to be heard.

As senior Sanders campaign advisor Jeff Weaver put it, "While we understood that we did not have the votes to win the Democratic nomination our campaign was suspended, not ended, because people in every state should have the right to express their preference. What the Board of Elections is ignoring is that the primary process not only leads to a nominee but also the selection of delegates which helps determine the platform and rules of the Democratic Party,"
New York, with its young, left-leaning electorate, represented Bernie Sanders' best remaining chance of adding to his delegate count. Now the Board of Election has undermined that chance and ensured that New Yorkers won't get a say at all. With a critical election coming up in November, and the future of our nation resting on our ability to oust Donald Trump, they found a surefire way to reinforce young voters' sense of distrust and dissatisfaction with the Democratic party establishment.