Dall-E Mini, the AI-powered text-to-image generator has taken over the internet. With its ability to render nearly anything your meme-loving heart desires, anyone can make their dreams come true.
DALL-E 2, a portmanteau of Salvador Dali, the surrealist and Wall-E, the Pixar robot, was created by OpenAI and is not widely available; it creates far cleaner imagery and was recently used to launch Cosmpolitan's first AI-generated cover. The art world has been one of the first industries to truly embrace AI.
The open-sourced miniature version is what's responsible for the memes. Programmer Boris Dayma wants to make AI more accessible; he built the Dall-E Mini program as part of a competition held by Google and an AI community called Hugging Face.
And with great technology, comes great memes. Typing a short phrase into Dall-E Mini will manifest 9 different amalgamations, theoretically shaping into reality the strange images you've conjured. Its popularity leads to too much traffic, often resulting in an error that can be fixed by refreshing the page or trying again later.
If you want to be a part of the creation of AI-powered engines, it all starts with code. CodeAcademy explains that Dall-E Mini is a seq2seq model, "typically used in natural language processing (NLP) for things like translation and conversational modeling." CodeAcademy's Text Generation course will teach you how to utilize seq2seq, but they also offer opportunities to learn 14+ coding languages at your own pace.
You can choose the Machine Learning Specialist career path if you want to become a Data Scientist who develops these types of programs, but you can also choose courses by language, subject (what is cybersecurity?) or even skill - build a website with HTML, CSS, and more.
CodeAcademy offers many classes for free as well as a free trial; it's an invaluable resource for giving people of all experience levels the fundamentals they need to build the world they want to see.
As for Dall-E Mini, while some have opted to create beauty, most have opted for memes. Here are some of the internet's favorites:
There's no looking back now, not once you've seen Pugachu; artificial intelligence is here to stay.
Gone at 81, his legacy will live on
Thoughts and prayers are ringing in with harmony at the news that Senator John McCain lost his brave battle with brain cancer. A life well-lived, filled with strength and struggle, wins and losses, and ups and downs, McCain's 81 years on Earth have left a mighty legacy, one that his family will forever cherish, politicians from both sides of the aisle appreciate, and Americans admire.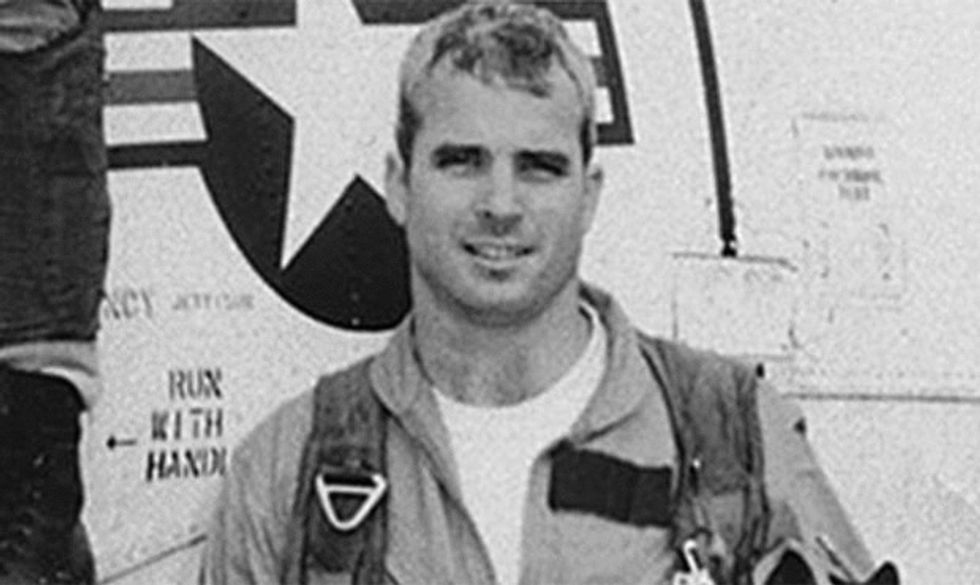 War herohttp://ktar.com
Political affiliations aside, most agree that McCain was a true hero – in every sense of the word. Be it his unimaginable imprisonment in Vietnam, his devotion to his family, his thoughtful approach to politics, or his courage against cancer, McCain made a difference, created conversation, and gifted us with values and integrity that seem to be otherwise slipping away.
McCain once wrote, "I made a small place for myself in the story of America and the history of my times." But many would argue his place was far more profound. His life as a warrior, an independent voice among the Republican party, and a true leader among colleagues and candidates, McCain's drive, determination, and duty to our country never waned and was welcomed by those who subscribed to his sensibilities, wanted something better to believe in, and a future to look forward to.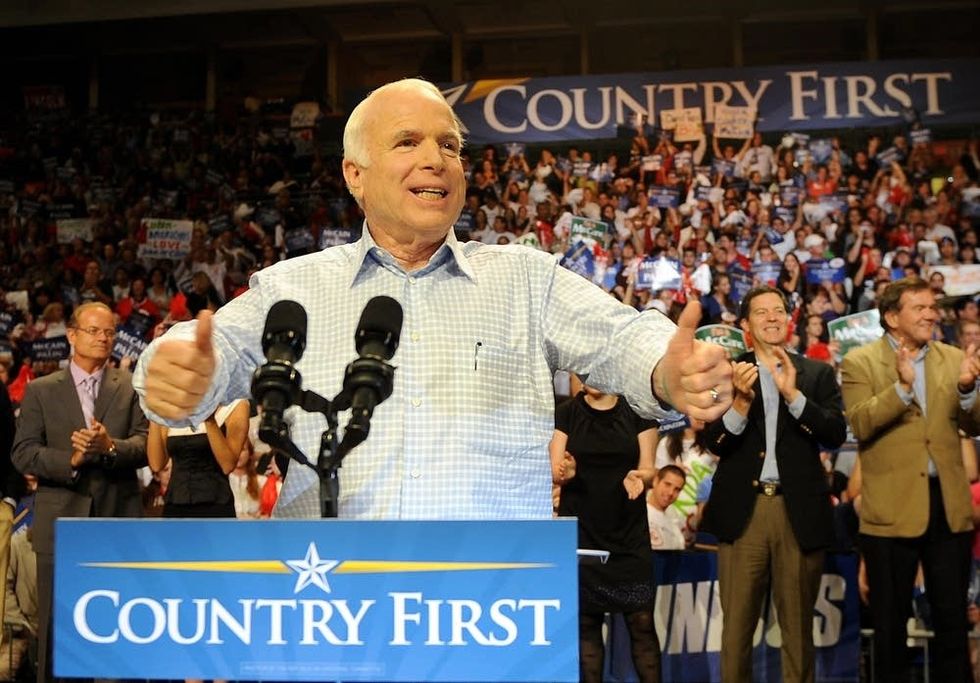 On the campaign trailuselectionatlas.org
As reported by NBC News, "'With the senator when he passed were his wife, Cindy, and their family. At his death, he had served the United States of America faithfully for 60 years,' McCain's office said in (a) statement."

Known for his wit as much as his work on Capitol Hill, McCain's fair and balanced take on issues gained him well-deserved recognition and camaraderie. As NBC News eloquently explains, "In his 36 years in Congress, McCain became one of the country's most respected and influential politicians, challenging his fellow lawmakers to reach across the aisle for the good of the country. On a variety of issues — torture, immigration, campaign finance, the Iraq War — McCain was often known as the moral center of the Senate and of the Republican Party."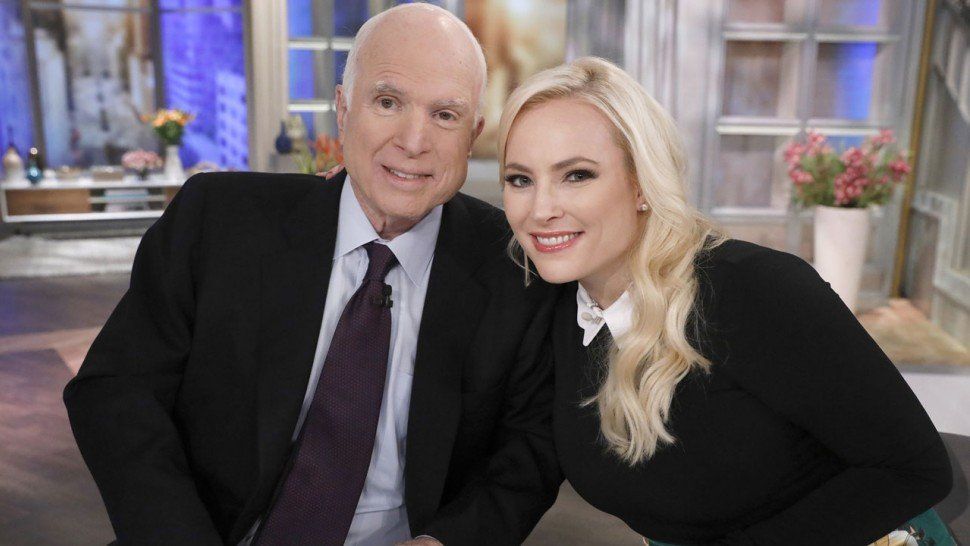 A father's love www.etonline.com
His daughter, Meghan McCain, shared, "All that I am is thanks to him. Now that he is gone, the task of my lifetime is to live up to his example, his expectations, and his love." Perhaps we can all take something from his example and use it to raise the bar, challenge ourselves, and show compassion when it counts.
A maverick, a man of honor, John McCain. Rest in peace.