"A tree is best measured when it is down," the poet Carl Sandburg once observed, "and so it is with people." The recent death of Harry Belafonte at the age of 96 has prompted many assessments of what this pioneering singer-actor-activist accomplished in a long and fruitful life.
Belafonte's career as a ground-breaking entertainer brought him substantial wealth and fame; according to Playbill magazine, "By 1959, he was the highest paid Black entertainer in the industry, appearing in raucously successful engagements in Las Vegas, New York, and Los Angeles." He scored on Broadway, winning a 1954 Tony for Best Featured Actor in a Musical – John Murray Anderson's Almanac. Belafonte was the first Black person to win the prestigious award. A 1960 television special, "Tonight with Belafonte," brought him an Emmy for Outstanding Performance in a Variety or Musical Program or Series, making him the first Black person to win that award. He found equal success in the recording studio, bringing Calypso music to the masses via such hits as "Day-O (The Banana Boat Song)" and "Jamaica Farewell."
Harry Belafonte - Day-O (The Banana Boat Song) (Live)www.youtube.com
Belafonte's blockbuster stardom is all the more remarkable for happening in a world plagued by virulent systemic racism. Though he never stopped performing, by the early 1960s he'd shifted his energies to the nascent Civil Right movement. He was a friend and adviser to the Reverend Doctor Martin Luther King, Jr. and, as the New York Times stated, Belafonte "put up much of the seed money to help start the Student Nonviolent Coordinating Committee and was one of the principal fund-raisers for that organization and Dr. King's Southern Christian Leadership Conference."
The Southern Poverty Law Center notes that "he helped launch one of Mississippi's first voter registration drives and provided funding for the Freedom Riders. His activism extended beyond the U.S. as he fought against apartheid alongside Nelson Mandela and Miriam Makeba, campaigned for Mandela's release from prison, and advocated for famine relief in Africa." And in 1987, he received an appointment to UNICEF as a goodwill ambassador.
Over a career spanning more than seventy years, Belafonte brought joy to millions of people. He also did something that is, perhaps, even greater: he fostered the hope that a better world for all could be created. And, by his example, demonstrated how we might go about bringing that world into existence.
Whether you're unemployed, working from home, or an essential worker, there's a lot to fight for right now
According to a report published in The Intercept on Tuesday, essential workers at major companies like Amazon, Walmart, Instacart, Target, Whole Foods, and FedEx are planning a walkout as part of a May Day general strike, fighting for workers' rights.
A lot of Americans probably don't know the history of May Day, or the fact that May 1st is known as International Workers' Day—or Labour Day—in much of the world. That ignorance, and the fact that we have our own Labor Day in September, can best be understood as part of a deliberate effort to undermine class consciousness and solidarity in the US, and is all the more reason why more workers need to participate in Friday's strike.
The power structures of our country have long maintained a hostile relationship toward labor and have successfully suppressed unionization and other efforts by workers to agitate for their rights. But this May 1st is the perfect time to correct that tendency and join the world in celebrating workers–because the historic event that International Workers' Day commemorates took place here in America in 1886, and it upset the established hierarchy in a way that should serve as inspiration for people currently struggling to make ends meet.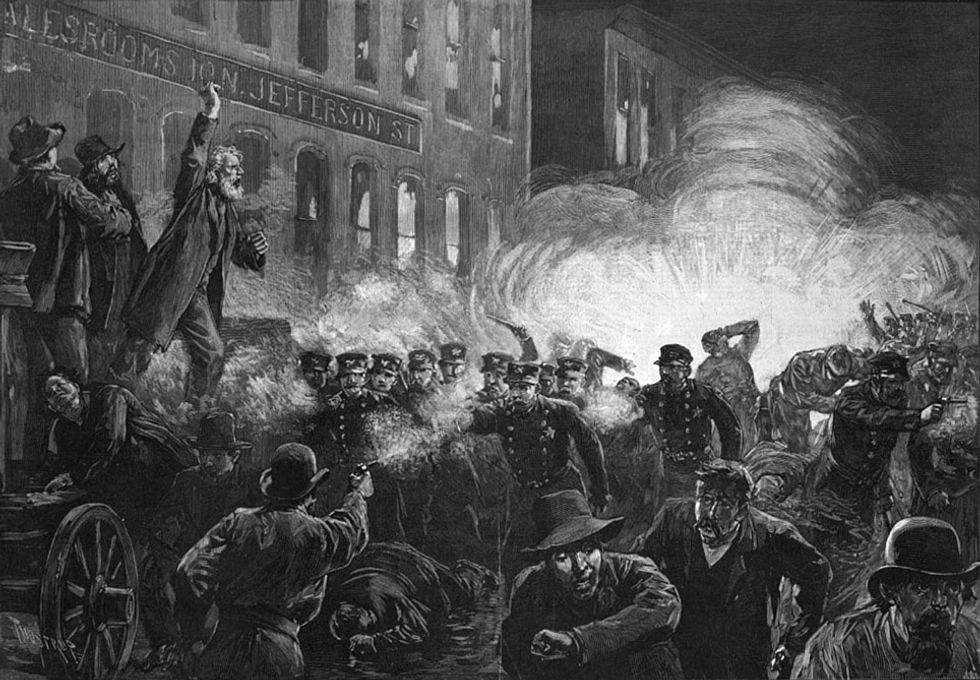 Prior to 1886, May Day had traditionally been celebrated in European cultures with a variety of festivals celebrating spring, but that year American workers took the occasion as an opportunity to fight for their rights. A massive, nationwide work stoppage began on May 1st and continued for several days, with thousands of striking workers demonstrating in every major city. At the time, workers were often made to work long hours in dangerous conditions, and they were fighting for the eight-hour workday—so if you've ever gotten overtime pay, or just enjoyed clocking out at 5:00, then you have them to thank.
On May 3rd police efforts to quash the protests in Chicago resulted in at least one death and several injuries.The next day an unknown assailant came prepared. When police once more attempted to disperse the crowd in Haymarket Square with violent tactics, that person threw a dynamite bomb. The explosion and the ensuing gunfire killed seven police officers and at least four civilians. Dozens more were badly hurt. Police then rounded up hundreds of organizers, and four men—none of whom had thrown the bomb—were hanged after a lengthy, internationally publicized trial.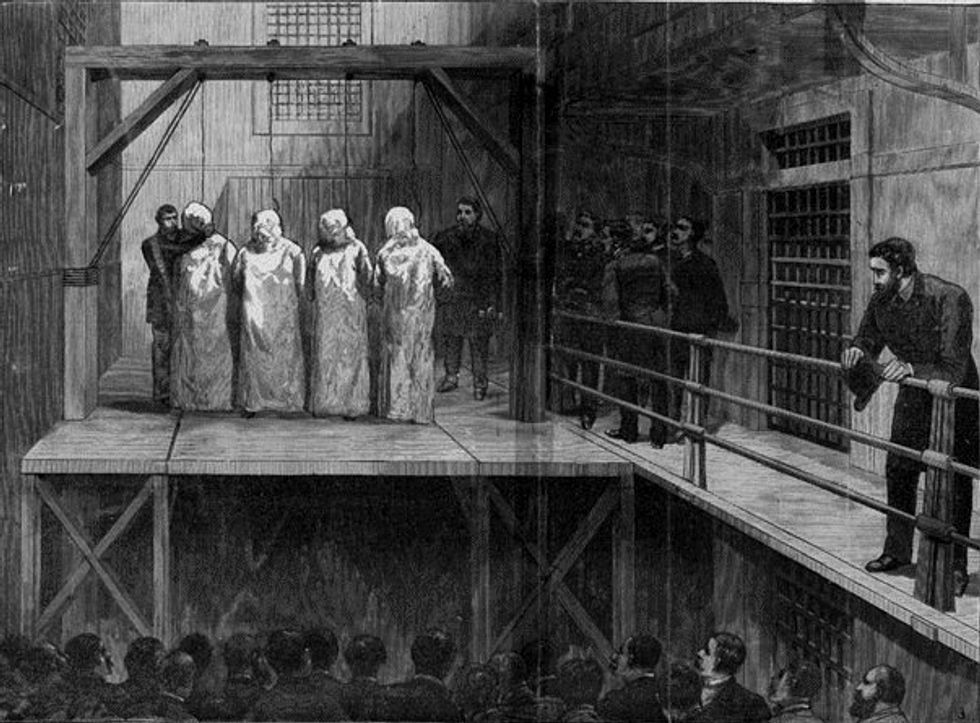 It would take another 30 years of fighting before a federal law established an eight-hour work day for any private industry—and even longer before FDR's administration made it standard across most types of work. But those four men became martyrs for the cause of workers' rights and galvanized people around the world to take action. According to historian William J. Adelman, "No single event has influenced the history of labor in Illinois, the United States, and even the world, more than the Chicago Haymarket Affair," yet few Americans are aware of these events or the holiday they spawned. While the violence and death that took place back then was obviously regrettable—and no one should be hoping for its recurrence—we are about due for another turning point in labor history.

The cracks in our system are being exposed like never before, and millions are falling through. Tens of millions of Americans find themselves suddenly unemployed or underemployed. Shockingly few have been able to sign up for unemployment benefits, and the federal government's $1,200 checks are being treated as a long-term cure-all. People aren't making money, yet most of them are still expected to pay their rent in full, and many have lost their health insurance amid a viral pandemic. It's no wonder people are protesting for their states to reopen; but seeing as that would plainly backfire (and is a push being secretly driven by wealthy backers who won't have to risk their lives), we need to direct that energy toward measures that would actually help.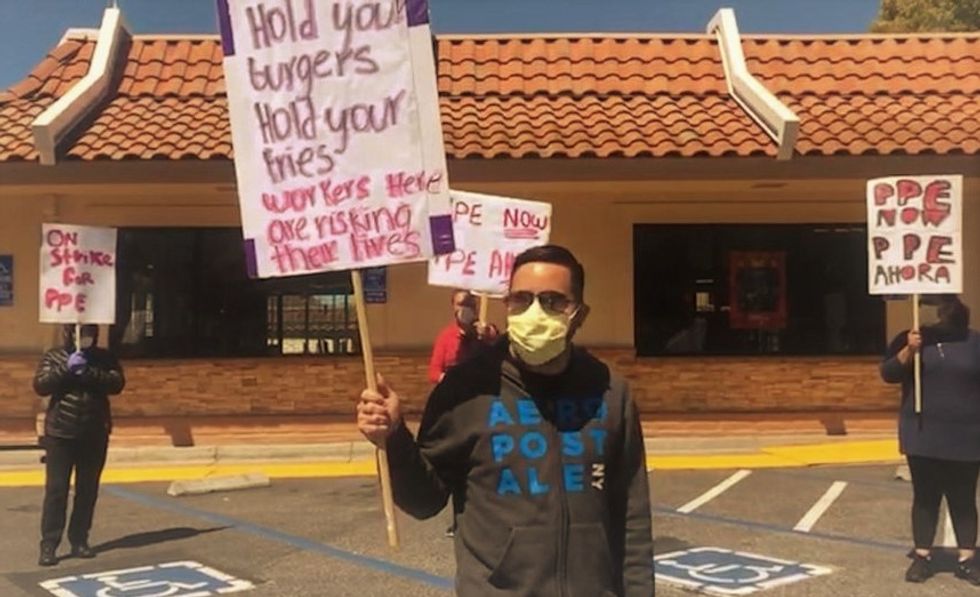 ABC
Meanwhile, many of the people who never stopped working—in healthcare, retail, food service, and other industries deemed "essential"—are being asked to risk their lives working without safety equipment, hazard pay, or even adequate sick leave. These conditions would be unacceptable at the best of times, but now—at the worst of times—we have no choice but to fight back and demand immediate relief and lasting reforms.

A rent strike is a good start, but a general strike—in which workers across industries and around the country participate—sends a real message. So if it's at all possible for you to join the general strike on Friday, May 1st, and/or participate in a (safe, socially-distant) demonstration, consider what you'd be fighting for: A rent and mortgage freeze; liveable stimulus payments; guaranteed healthcare; and hazard pay, sick leave, and PPE for all essential workers.
These are the absolute bare minimum measures that can get us all through this crisis, and if we don't demonstrate the collective power of the American working class—to drive or shut down the economy—we will continue to be deprived of even these. It's time to stand up.
The coronavirus pandemic provides cover for crass political maneuvering.
April 28th was the original date for New York State's primary election.
Last month Governor Andrew Cuomo announced that it would be postponed until June 23rd, but on Monday the state's Board of Elections removed Bernie Sanders from the ballot, effectively cancelling the presidential primary for New York voters.
Sanders had previously suspended his campaign but was staying on the ballot in remaining elections in order to increase his delegate count and his leverage in shaping the party's platform at the Democratic National Convention this summer. A similar strategy in 2016 helped Sanders to reduce the sway of unelected superdelegates on the party's nominating process. Unfortunately for voters who wanted to support that strategy, a state law signed earlier this year allowed the board to remove Sanders from the ballot.
The official reasoning is that the election process would undermine the state's efforts to combat the coronavirus pandemic, which has hit New York City harder than anywhere else in the country. Given the new infections that resulted from Wisconsin's primary election on April 7th, no one can blame officials for being concerned, but many had assumed that the state would simply shift to an exclusively mail-in ballot process.
Both of these rallies happened in New York City and now none of these people will get to vote in the primary, mysel… https://t.co/SIf3p8Kv82

— Carlo (@Carlo) 1588011358.0
A charitable interpretation would say that there wasn't enough time to coordinate such a large-scale task, but that's not the whole picture. Whatever the logistical challenges of providing safe voting access to the all of New York's voters, state officials have made it clear that this move also served to prevent an embarrassing result for their preferred candidate and to defend the party orthodoxy against the demands of the country's young progressive movement.

"What the Sanders campaign wanted is essentially a beauty contest that, given the situation with the public health emergency, seems to be unnecessary and, indeed, frivolous."
That was what Co-Chair Doug Kellner said during a live stream announcing the board's decision. It's unclear what he might have meant by the "beauty contest" comparison, though perhaps it was a reference to the fact that the candidate he prefers looks really bad right now. With an increasingly credible accusation of sexual assault leading the trending hashtags #DropOutBiden and #BidenDropOut on Twitter in recent days, establishment insiders who favor Joe Biden's candidacy have a vested interest in treating the nomination like it's already decided. Kellner voiced that sentiment bluntly, saying, "I think it's time for us to recognize that the presidential contest is over,"
Breaking: @CNN covers Tara Reade's accusations against @JoeBiden His campaign is over. What is the response from… https://t.co/ZHMFjjuJ8M

— Habiba Choudhury (@Habiba Choudhury) 1587842002.0
But it's not over. It's very rare for a candidate to have clinched the nomination this early in the process. Joe Biden could easily make up a face-saving excuse to drop out and make way for a candidate without his baggage. He is currently several hundred pledged delegates short of a majority, with nearly half the states still waiting to vote—Ohio's mail-in primary is taking place today. But even assuming that he stays in the race, the final delegate count remains a key way to shape the policy conversation at the convention. While Biden has a distinct lead over Sanders—to the point where even a major scandal like the Tara Reade allegations is unlikely to change the outcome—holding the election in some form would have allowed for New York's voter's to be heard.

As senior Sanders campaign advisor Jeff Weaver put it, "While we understood that we did not have the votes to win the Democratic nomination our campaign was suspended, not ended, because people in every state should have the right to express their preference. What the Board of Elections is ignoring is that the primary process not only leads to a nominee but also the selection of delegates which helps determine the platform and rules of the Democratic Party,"
New York, with its young, left-leaning electorate, represented Bernie Sanders' best remaining chance of adding to his delegate count. Now the Board of Election has undermined that chance and ensured that New Yorkers won't get a say at all. With a critical election coming up in November, and the future of our nation resting on our ability to oust Donald Trump, they found a surefire way to reinforce young voters' sense of distrust and dissatisfaction with the Democratic party establishment.
Politics is the ongoing debate over who and what gets to thrive and survive, and it is always personal.
Abortion. Gun control. Immigration. Police violence. The MeToo movement.
A dozen political issues, a dozen debates that we seem trapped in, condemned to repeat. It's been four decades since Roe v. Wade, and women's access to abortion seems as fragile as ever. Since the Sandy Hook massacre, there have been 2,402 mass shootings in the United States, and yet we don't feel any closer to passing common sense gun legislation than we were eight years ago. The American federal government has come to a complete standstill, but the poison runs deeper than that; at every level of human existence—political, cultural, artistic—we have lost the ability to meaningfully alter the status quo. We have the same arguments that we did eight years ago, we listen to the same types of music, and all the movies are sequels or franchises or reboots. We are a stopped culture.

It's a concept cultural theorist Mark Fisher referred to as the "slow cancellation of the future," part of his broader theory of Capitalist Realism—the notion that, as neoliberal hegemony continues, the people living under it will increasingly lose the ability to imagine a future different from the present. A mood has settled over America, a sense that things simply are the way they are. Massacres are common, police brutality happens regularly, abortion is difficult and precarious, healthcare costs are insane, and the government has no power (or will) to stop any of it from happening. The whole world is telling us, consciously or not, that nothing can be done. So what does all this have to do with the modern phenomenon recognized as "grievance politics?"
Simple. When we feel our politics have lost the ability to affect our lives, the only issues that seem to matter are personal ones.
If society is stuck, if we lack the power to change it and make it the way we want it to be, the only thing we can do is own each other—on Twitter, on stage, or in the voting booth. No politician can actually pass any legislation, but if the right ones win then the people on the other side will get upset. In turn, you might feel good for a little while, and maybe even convince yourself that your interests are being represented even though they're not. In modern mainstream political discourse every issue is disguised by one question: Who is "triggering" who? The whole world is telling you that nothing will be done about mass shootings or police violence or rape culture, but you can own the "Bernie Bros," and feel like you're owning all of the people in your life that you don't like.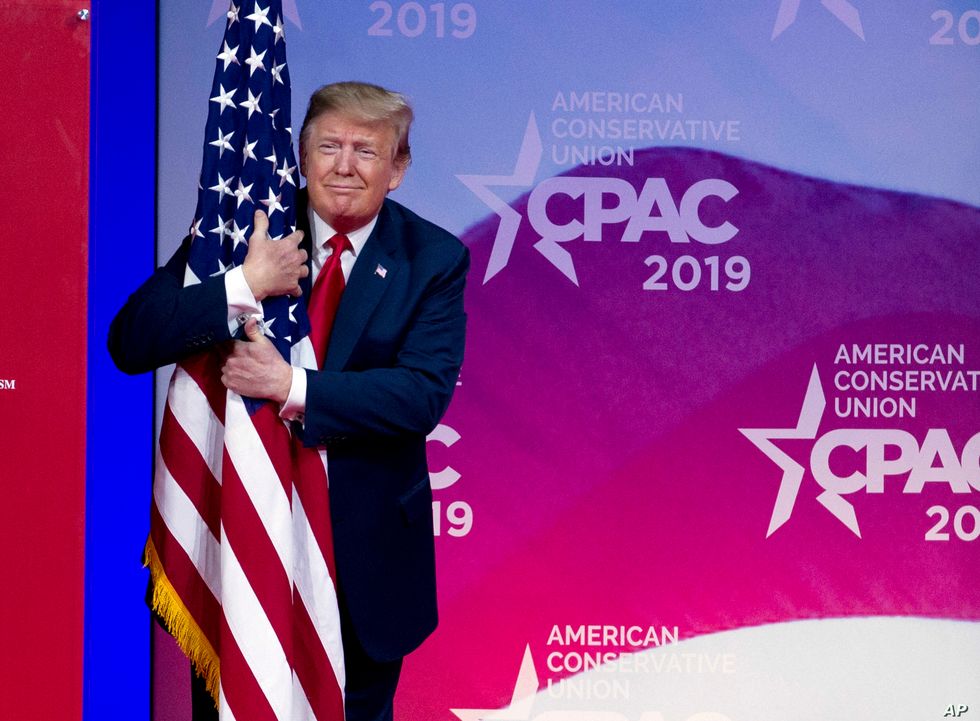 AP
That's how we got Trump. Whether or not they'll admit it, very few people really believed, in the logical parts of their minds, that Trump was ever gonna build his stupid wall. How could he? That would involve something happening, and nothing ever happens. The MAGA crowd, in a real sense, have as little power to bring about their ideal world as we do (thank god), because they can't stop us from agitating about inequality or gun control or kneeling for the national anthem. But when Donald Trump wins, college kids cry. And triggering the libs is as close as they can get to a victory.

If there's one good thing about the COVID-19 pandemic that is gripping the nation, it's this: We can no longer deny that our politics have a very real, very material impact on our lives. However, and this is important to stress: Politics is the ongoing debate over who and what gets to thrive and survive, and it is always personal. The pandemic has brought it home to the most privileged and insulated among us, but if you are vulnerable, if you are poor, if you are a racial or sexual minority, if you are a victim of gun violence or assault or our rapacious healthcare system, you have felt the effect of our politics in your life every single day. It's more important than the feeling it gives you, and it's more important than who's triggering who, and that's going to become more and more clear as we continue to suffer the consequences of a civil infrastructure that has spent the past forty years being ransacked.
Mainstream politics has always operated under the delusion that nothing was ever going to really happen. It would threaten to happen, it would almost happen, but it never actually would. Well, something has happened. Maybe now something can be done about it.
Probably not, though.
Prisons and coronavirus is a particularly dangerous combination, one that could lead to disaster.
As the whole world slowly self-isolates and New York City shuts down completely, prison inmates remain in close quarters, making prisoners extremely vulnerable to exposure.

Prisons and coronavirus is a particularly dangerous combination, one that could lead to disaster. "Jails and prisons are often dirty and have really very little in the way of infection control," said Homer Venters, former chief medical officer at Rikers' Island. "There are lots of people using a small number of bathrooms. Many of the sinks are broken or not in use. You may have access to water, but nothing to wipe your hands off with, or no access to soap."
Inside prisons, it may be nearly impossible to successfully separate sick patients from well patients. Outbreaks are inevitable, and healthcare in prisons is often lacking to begin with.
Because of this, most public health officials are arguing that the best solution to the problem is mass release. According to the Marshall Project, Mark Stern, the former Assistant Secretary for the Washington State Department of Corrections, has suggested "downsizing" prison populations in order to ensure inmate and staff health and safety. Downsizing might involve releasing low-risk prisoners and proposing alternatives to arrest for certain crimes.

David Falthi, director of the ACLU's National Prison Project, puts it more succinctly. "The only effective response is to reduce the population density by releasing people," Fathi says, "starting with those who are most at risk of severe injury or death if they were to contract the virus." In particular, people who suffer from preexisting health conditions and other vulnerable populations like older people, ought to be sent back to their families where they can isolate and be taken care of.
"Across the U.S. we have built a system of punishment that is traumatic, and this is only increased with the coronavirus," said Becca Fealk, an organizer with the American Friends Service Committee of Arizona. "ADC must do more than just provide soap to reduce the chance of an outbreak. They need to release people, including older/aging adults who can be cared for by their loved ones."

Many prison administrations have insisted that they're complying with the CDC's guidelines with regards to their incarcerated populations, but if prisons aren't providing inmates with basic human rights and living supplies—and if even Tekashi 6ix9ine can't get to a doctor—how can we expect them to take care of people during an outbreak?
Prisons Begin Releasing Inmates—But Is It Enough?
Faced with a public health crisis that could lead to mass deaths, prisons all around the nation and the world are taking note. Alameda County plans to release 250 inmates, per NPR, and Los Angeles jails have also begun releasing nonviolent inmates. In New Jersey, up to 1,000 inmates will be released this Thursday, including those serving for parole violations and those serving municipal court convictions. In some places, prisons and law enforcement are coming together to reduce their inmate population. France has delayed or suspended short-term sentences, reducing daily prison admissions from 200 to 30.
These actions garnered support from Senator Kamala Harris, who tweeted that the Bureau of Prisons should release "all low-risk inmates, including those who are in pretrial detention because they can't afford to make bail."

Some jails are also beginning to waive copays in an effort to make sure their incarcerated populations receive healthcare.
"The state's decision to temporarily suspend the $4 copay — the equivalent of a week's worth of work at the prisoner minimum wage of 10 cents an hour — for people reporting cold and flu-like symptoms is a step in the right direction," said Prison Law Office attorney Corene Kendrick, "but it exposes how counterproductive it is to have such a barrier to seeking care. Unfortunately, prior to the COVID-19 crisis," she added, "We regularly heard from incarcerated people that there were shortages of hygiene supplies such as toilet paper and menstrual products." Many incarcerated people's families wind up paying for their hygiene and healthcare.
BREAKING: The New Jersey Supreme Court, noting the "profound risk posed to people in correctional facilities [by] C… https://t.co/aFPSt1gARo

— The Appeal (@The Appeal) 1584988453.0
The coronavirus crisis is exposing the flaws in many institutions, and mass incarceration is just one of them. All these revelations beg deeper questions about why inmates weren't given these supplies or opportunities in the first place. Activists have been asking these questions for years, and the tragedy of the American carceral system has come to the fore in the case of migrants enclosed on the U.S.-Mexico border and in ICE facilities across the nation.
In three ICE detention centers in New Jersey, prisoners are currently on hunger strike in protest of poor conditions and coronavirus risks. One detainee told Vice that his fellow inmates are being kept in a small room without access to soap or even cleaning supplies.

"They say they are locking us in so we can be protected," said a current hunger striker named Olisa Uzoegwu. "But they don't do anything different. The cells stink. The toilets don't flush. There's never enough soap. They give out soap once a week. One bar of soap a week. How does that make any sense?"
This week, hundreds of doctors and thousands of activist organizations expressed this concern about these issues, flooding ICE with letters demanding that they release their overcrowded detention centers. The only crime committed by inmates in these facilities is usually non-sanctioned entry to the United States. Despite all this, ICE is still making arrests. Agents were spotted tracking down undocumented immigrants in San Francisco the day of the state's lockdown.
While hundreds jailed on technical parole violations in NY county jails, here's Rikers: 666 people are being held… https://t.co/SOzWGhIPnO

— Scott Hechinger (@Scott Hechinger) 1584845838.0
A Global Issue and a Gathering Storm: Colombia, France, Iran, and the US Grapple with Prison Risks
But the coronavirus pandemic is a global issue, and prisons all around the world are facing questions about how to handle incarcerated populations and prison employees. In some cases, inmates are taking things into their own hands. In Colombia, a prison riot left 23 inmates dead. Prisoners were rioting in protest of overcrowding and poor health services that they felt left them at an extreme risk. Riots have also broken out in prisons in Brazil and Italy.
The largest prison coronavirus outbreak in the nation is in New York City, with 38 inmates at the Rikers' Island prison testing positive; 20 have been released, and 200 more will be tested today. In As Mayor Bill DeBlasio considers whether to release 200 more people, 551 people serving "city sentences" for minor offenses and another 666 serving for technical parole or probation violations (like missing a drug test or a parole check-in) are trapped in Rikers alone. These are nonviolent offenders who do not deserve to be exposed to a potentially deadly virus. Still, the New York Police Chief has said that his officers will not cease making arrests, even though 70 officers have tested positive for COVID-19.
All across the nation and the world, jails are releasing inmates. Why they—especially nonviolent offenders—were there in the first place begs a different question. For now, the most important thing is to open the jails and let the people go. Short of mass release, prisons should not be arresting new inmates outside of extreme circumstances; they need to take more precautionary measures, institute comprehensive testing and quarantine, and follow protocols like those called for by the Federal Defenders of New York.
"A storm is coming," wrote Ross MacDonald, the chief physician at Rikers. "We have told you who is at risk. Please let as many out as you possibly can."
How to Help
In the meantime, anyone concerned can make a call to their state representative and inquiring about their current efforts; calling airports and prisons using this script from the New Sanctuary Coalition; participating in actions and protests like those being hosted by the Never Again Action, donating to the ACLU, the Southern Poverty Law Center, and other similar organizations.
I don't know who needs to hear this but everything in the world is fake, all of the systems and the "need" for capi… https://t.co/tjxonFEu8V

— Elly Belle 🔮🍊🌹 (@Elly Belle 🔮🍊🌹) 1584987753.0
On the Greek island of Lesvos, volunteers and refugees are facing violent attacks from locals.
Each day, dozens of refugees wash up on the shores of the Greek island of Lesvos. They come at all hours and from many different shores.
These refugees will be in the midst of dangerous journeys across the ocean, having fled their homes. Some come to the shores of Greece for a shot at a better life, but most come simply to survive.
One Border Falls, Another Closes
Last week, Idlib—one of the last rebel strongholds in Syria—began to crumble as Russian-backed airstrikes eviscerated its infrastructure. Surviving residents fled in huge numbers to the neighboring nation, Turkey.
Turkey has been shouldering the vast majority of the world's refugees since the worldwide crisis coalesced in the 2010s, and they currently host over three million refugees. Following Idlib's fall, Turkish president Recep Tayyip Erdoğan declared that Turkey's borders were officially open because his nation could no longer handle the flows of refugees rushing out of Idlib.
This action was in violation of a 2016 Turkey-EU deal, in which the EU promised $6 billion to Turkey in exchange for their closed borders (though Turkey has only received roughly $3.2 million, which is perhaps the cause of Erdoğan's violation).
Many of Turkey's migrant population, aided or pushed by Turkish police, immediately attempted to flee Turkey for Greece, embarking on a journey across the Aegean Sea. Across the nation, Greek citizens and law enforcement officials have reacted violently, greeting refugees with tear gas, water cannons, and brutal attacks. Millions of refugees are now in prison-like camps on Greece's borders; others are still at sea, blocked by government ships on both sides.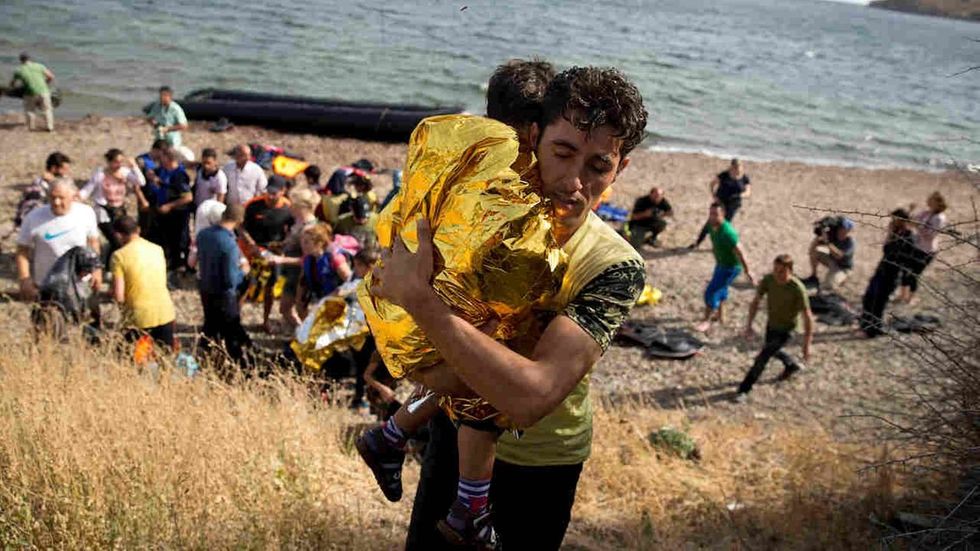 laoistoday.com
Lesvos: A Microcosm of a Macro-Disaster
The island of Lesvos has seen a particularly harsh fallout from these recent events. Since the news from Turkey broke, local islanders have launched huge protests, establishing roadblocks and patrols to prevent migrants from moving from the sea into the camps.
In February, seven Lesvos inhabitants were arrested for planning violent attacks on migrants; following Turkey's announcement, journalists and aid volunteers have been injured by locals, and warehouses containing supplies and donations have been burned. Many of the organizations providing life-saving resources to refugees have been forced to shut down, and locals have been forcing boats to turn away from the island, resulting in the death of at least one child.
A far-right neo-Nazi party known as the Golden Dawn, which may be gaining prominence on the island, may be behind some of these actions.
Crumbling Patience: Lesvos Takes Fallout from the Syrian War
Lesvos's inhabitants were once praised for the strength of their solidarity. The island is vast and full of empty stretches of land, and the makeshift camps only take up a tiny fraction of its dry mountainous areas; but lately, the influx of migrants from Turkey and the threat of new government-built migrant centers have catalyzed a new wave of xenophobic violence.
The horrors of Lesvos's one major holding camp—Moria—are difficult to describe. The camp, designed to hold 3,000, currently holds over 20,000 refugees. Many languish there even though they have family and job prospects in the EU, held in limbo and exposed to disease and traumatizing violence, both of which run rampant in the camps.
In light of the recent riots, North Aegean governor Kostas Moutzouris has called for the declaration of a national emergency. However, politicians and human rights organizations have constantly called for an end to the misery on Lesvos since the crisis began five years ago.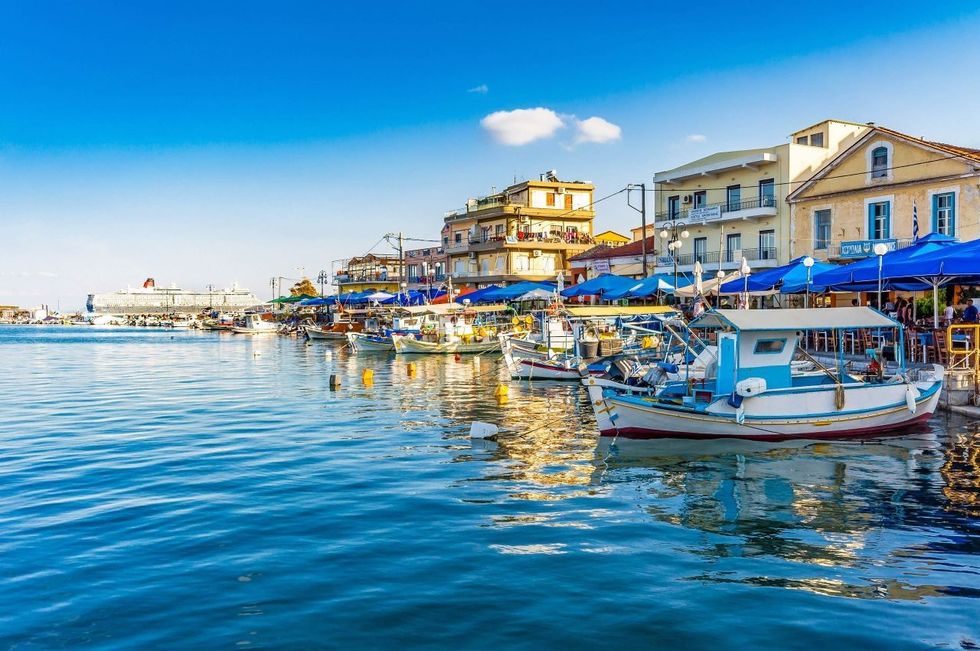 Greeka.com
Of course, all these events are tragic consequences of much bigger political movements. The EU's failure to accept more refugees—and its failure to support the people living in its nation's camps—have burdened the island with far more refugees than it can handle. "The Lesbos community has been abandoned by its own government for almost five years to deal with the consequences of a failed reception system. Like the refugee community, it is tired," said Sophie McCann, a Doctors Without Borders advocacy advisor.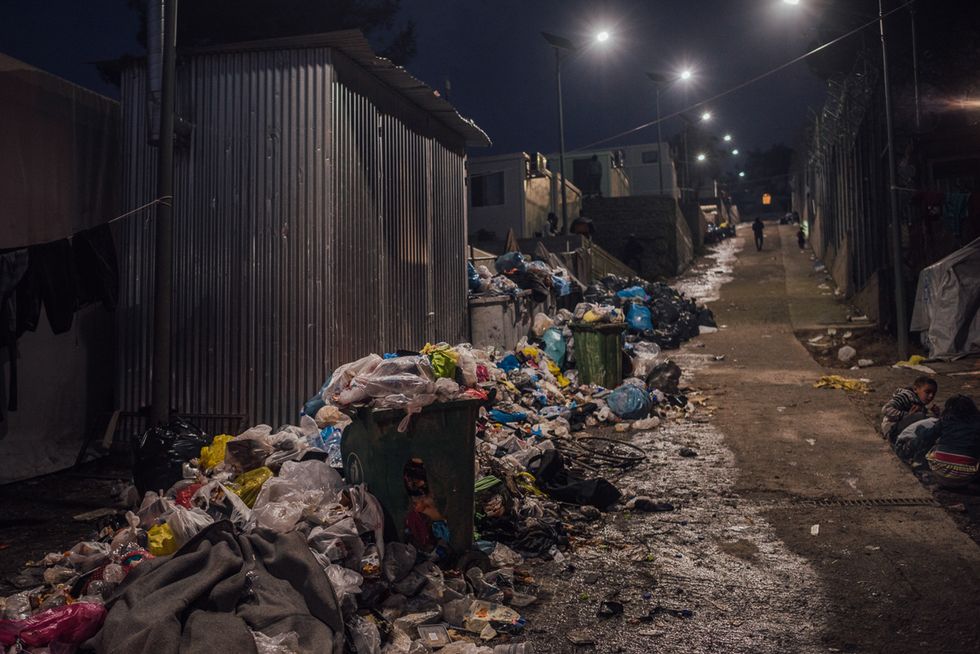 Al Jazeera
In turn, the proliferation of refugees is the result of a complex humanitarian disaster, one that often has unfortunate consequences. "Refugees are not a bargaining chip to be played with at the whims of political leaders," said EuroMed Rights President Wadir Al-Asmar. "Europeans cannot look away from what might become one of the worst humanitarian disasters the war in Syria has brought on its people. Respecting international humanitarian law as well as the human right to protection and refuge remain the sole possible answer in the face of such indiscriminate violence."
The Syrian civil war, which began in 2011, has killed 500,000 people, coming out to nearly 1 in 10 Syrians. The conflict was caused by many complex forces—including climate change, which led to a drought that resulted in congestion and economic stagnation in Syria's inner cities.
It's time we stop acting like the leading Democratic candidate is the only old guy who's ever had a heart attack.
Whoever your pick might be in the 2020 Presidential Election, there's an overarching issue that's been largely prominent: the age of the Democratic front-runner, Bernie Sanders.
At 78, Sanders would be the oldest elected president in the country's history (a title currently held by Trump). The topic of his health became more hotly debated after he suffered a heart attack last October, resulting in him having two stents inserted. Though he bounced back to give one of his best debates yet that very same month, critics have been quick to cite Sanders' declining health as a hindrance to his electability. The backlash is getting even louder as Sanders claims he won't divulge his comprehensive health records. "We have released a detailed medical report, and I'm comfortable on what we have done," he said this week during a CNN town hall.
Sanders' campaign has released letters from three doctors who all asserted the senator is in good health. "I do not see a reason why he would not be able to function effectively in a high stress job," said Dr. Mary Ann McLaughlin, director of cardiovascular health and wellness at Mount Sinai Heart in New York. Why are Sanders' opposers so adamant that his health will fail him in office?
Yes, the senator is the oldest candidate in the race, but not by much: Michael Bloomberg and Joe Biden are 78 and 77 respectively, while Sanders' fellow progressive Elizabeth Warren is 70—the same age as Trump when he was elected. The health of Bloomberg, Biden, and Warren hasn't been scrutinized nearly as much as Sanders'. Sure, he might be the only one of the bunch who's suffered a heart attack, but that alone shouldn't be a disqualifier; notable politicians including President Dwight D. Eisenhower, President Lyndon Johnson, and Vice President Dick Cheney all proceeded with lengthy, successful careers in office despite suffering heart attacks early on.
A heart attack should not render an otherwise healthy candidate unfit for presidency, and Sanders' campaign has offered enough proof of his well-being. Our country's entire history has been predominantly dictated by old white men—why make an exception for someone who can actually instigate radical change?
Join the fight to end modern day slavery.
I could have missed it, walked right by, hopped on the train and sped off into my life. Instead, I stopped and read every single word of this Amtrak poster - a warning about human trafficking.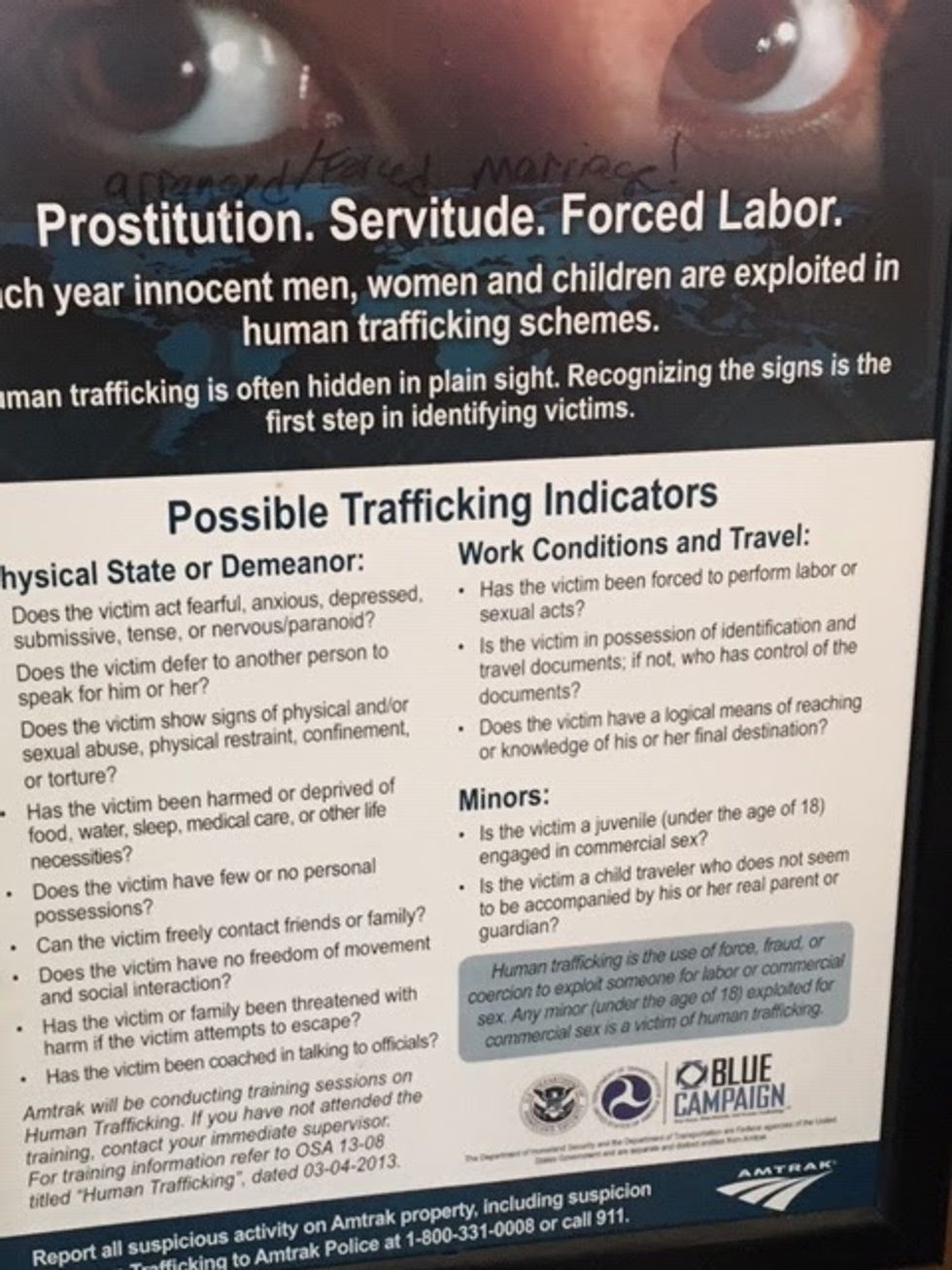 Prostitution. Servitude. Forced Labor.
Each year innocent men, women and children are exploited in human trafficking schemes that include the use of force, fraud, or coercion to exploit them for labor or commercial sex. Any minor (under the age of 18) exploited for labor, or commercial sex is a victim of human trafficking. . . .

As I read, I recalled a conversation I'd had only days before with Kathyann Powell, Founder and CEO of Saving Jane. When I sat down with Kathyann, I was struck by her fierce commitment to her organization which is dedicated to assisting human trafficking survivors and preventing new victims.
Trafficking is a subject that makes us flinch and causes us to turn away. It's ugly, it's threatening. Not in my life, you think. Although it's often hidden in plain sight, human trafficking is real and it is everywhere.
Human trafficking flourishes in Atlanta, DC, Houston, Las Vegas, Miami, NYC, and San Diego. These cities are major hubs for human trafficking because they often host sporting events and conventions, are visited by thousands of tourists, and have large transient populations. The anonymity provided within large urban centers can make the trafficker's job simple.
It's estimated that 1 in 7 missing children are likely victims of child sex trafficking each year. Most of these children are native US citizens from lower and middle class families who were recruited via social media - with the average age being 13 or 14 years old. 68 percent were in the care of social services - a group home, government facility, or foster care - at the time they went missing.
Things have got to change, or these children will be trapped in an endless cycle of exploitation and violence. Kathyann told me about Saving Jane's national education project, which is designed to raise awareness in young people ages 10 through 18. They use graphic novels to illustrate the concept of human trafficking so kids can identify, avoid, and report it to trusted adults.
Saving Jane partners with schools, religious and community organizations, and youth groups to implement prevention initiatives nationwide. They work with the FBI, educators, social workers, and survivors to calibrate their programs and training - with a focus on at-risk demographics such as homeless, LGBTQI, autistic, and disabled youth.
Recognizing the signs is the first step in identifying victims, so Saving Jane offers Workshops where participants learn to identify indicators of human trafficking and red flags:
Hangs out with older men
Has expensive new phone
Ignores her friends
Stops her favorite activities
She's pregnant
Starts using birth control
Has bruises or other injuries
Despondent physical state or demeanor
Acts fearful, anxious, submissive, tense, nervous, or paranoid
Due to the Internet and social media, traffickers have never before had such easy access to children; they can now initiate thousands of recruitment conversations. To leave kids uneducated makes them more vulnerable. The most important thing is to teach them about cyber-predators without scaring them. Saving Jane aims to empower kids to be effective agents in their own protection.
Saving Jane works with national and global organizations to distribute graphic novels that teach students about human trafficking - what it is, what it looks like, what to do when you see it, and how people fall victim to it. So, they go into schools and hold Comic Book Workshops.
Director of Storytelling and Prevention, Thomas Estler, uses comic books, film, music and social media as delivery vehicles. He composes and draws Saving Jane's popular comic book series that was created with the help of the FBI victim specialists, social workers, and anti-human trafficking organizations. His ABOLITIONISTA! Manga books are an image-driven call to action and effectively help kids get smart about social media:
ABOLITIONISTA! #goodgirlgone tells the story of how one girl becomes vulnerable and falls victim to a coercive predator who trafficks her. #goodgirlgone (ages 10 - 14) is accompanied by a teacher / leader version and can be taught in schools.
ABOLITIONISTA! Volume I and II both have female protagonists and are geared toward adolescents between 13 - 19 years old.
Another powerful tool that raises awareness is Saving Jane's Tee Shirts. With Anime-styled graphics that are hand drawn by Ozzyos Da Vyrus, one of these captivating Tees features: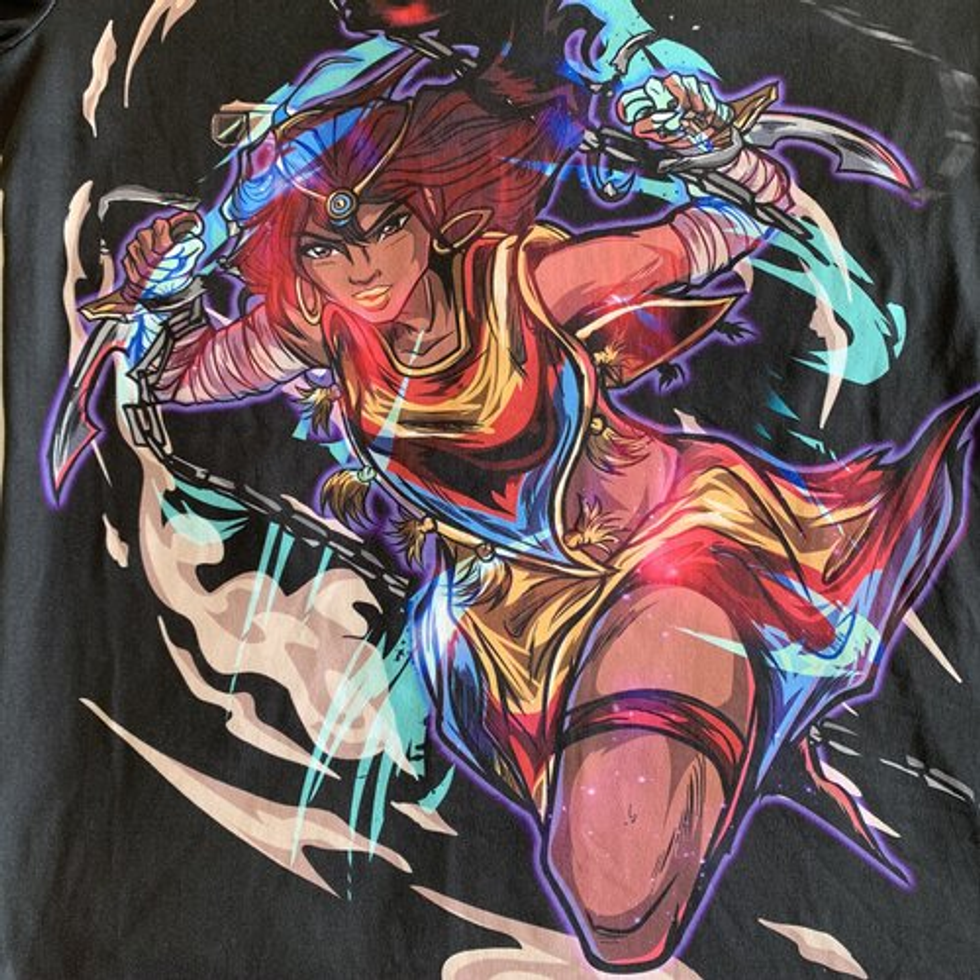 Jada's African Ancestor from ABOLITIONISTA! Volume II
Many people don't realize how widespread and destructive human trafficking is. Raising awareness about human trafficking is essential to ending it. Saving Jane's committed to ending these crimes through education, raising public awareness, and the creation of systems, technology, and policies to prevent the formation of social conditions conducive to trafficking.

So, what's next?
Saving Jane is in the concept and development phase for campus-style facilities dedicated to protecting and empowering formerly trafficked people. These facilities would provide a comprehensive suite of support services, including short term and long term housing, childcare, and healthcare and mental health care resources.
As Survivors continue on their healing journeys, these sites would offer life skills, education, career skills, and economic development opportunities so that they can return to being an integral part of the greater community.
Finally, Saving Jane's long-term mission is to transform survivors into leaders. It's clear that this visionary organization is doing just that.
For More Information and Resources visit www.savingjane.org
And what can be done about it?
A recent document leaked by the Chinese government has proven something that many of China's detained Uighur population and the global human rights community have known for a long time: China's central government is detaining groups of people on the basis of their religion and culture.
The new data leak contains comprehensive information on over 2,000 detainees being kept in China's detention camps, which have locked away almost a million members of ethnic minority groups, mostly Muslims, since 2014. Once again, the database proves that China's authoritarian government has been locking away people not only for religious extremism, but for activities as simple as going to a mosque.
The Chinese Communist Party has vehemently denied accusations that it's imprisoning people as a method of religious persecution, but by now it's clear that's what they're doing. What's less clear is what might be done about it—and what will happen to the nation's prisoners now that the coronavirus poses a serious threat.
Who Are the Uighurs?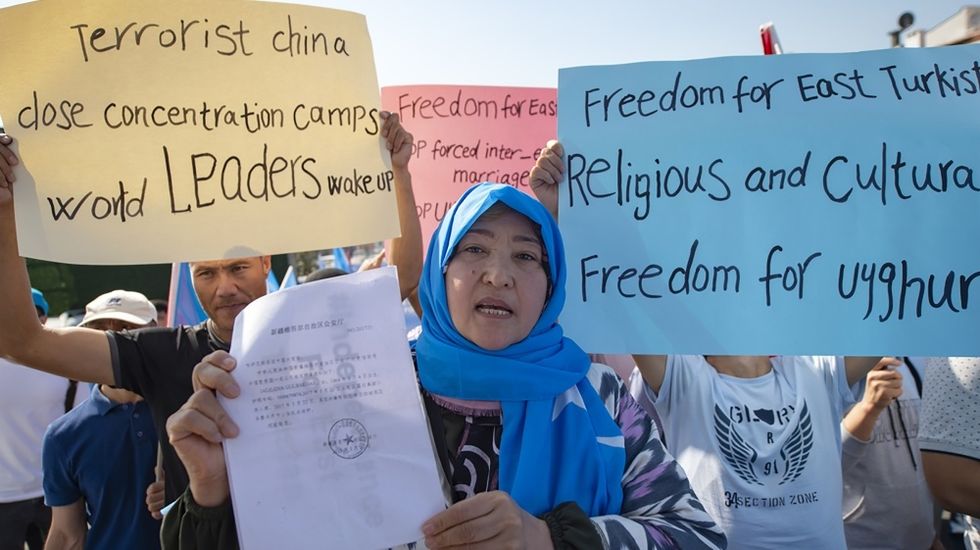 aljazeera.com
The term "Uighur" has a complex history, and its definition is largely contingent on who is defining it. In general, the term refers to a group of Muslims who are indigenous to Central and East Asian nations, according to BBC. They are usually thought of as having descended from the 8th and 9th century Turkish Khaganate empire, but many migrated from present-day Mongolia to present-day Xinjiang, where they joined with an ancient indigenous population and eventually converted to Islam en masse.
According to loose consensus, the term resurfaced in the 20th century when the group—with help from the Soviet Union—declared independence from colonial China in the first half of the 20th century. They were brought under Chinese control in 1949, when the Communist party took hold and ended the Uighur's experiments with independence. Today, like Tibet, Xinjiang is considered an autonomous nation but remains under China's authoritarian control.
According to many activists and spokespeople, Beijing authorities have persecuted the Uighur population for decades, restricting their cultural and religious activities. On the other hand, according to China's central government and its diplomats, the Uighurs are waging a violent campaign for an independent state, and by detaining them, China is acting out of necessity.
What's Happening to the Uighurs?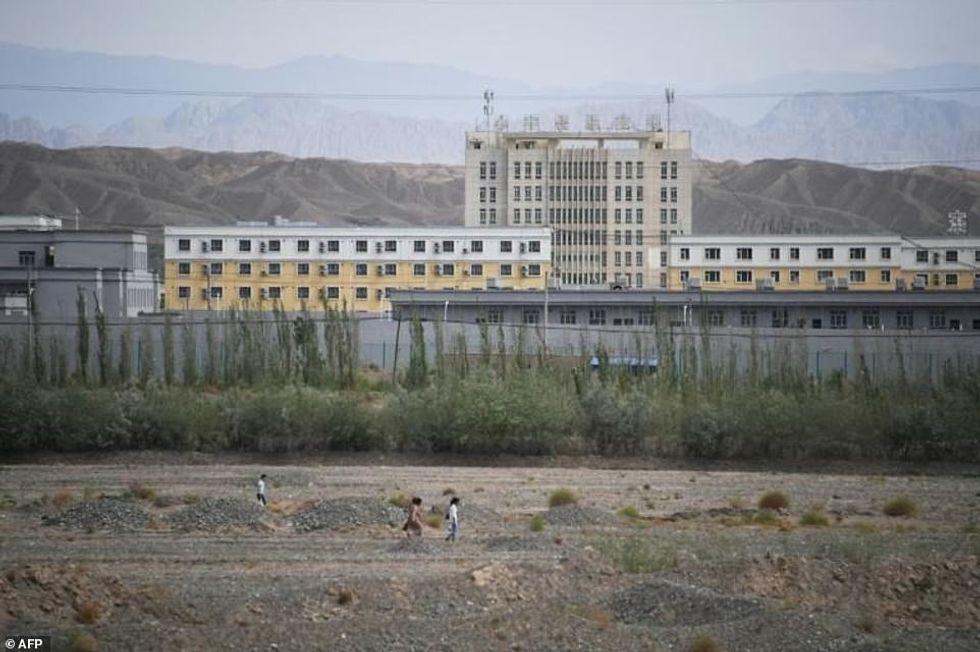 dailymail.co.uk
Today, the worldwide consensus is that the Uighurs are the subject of tremendous persecution in China, a persecution that was fastidiously hidden by the Chinese government for decades.
In November of 2019, The New York Times leaked 400 pages of documents that exposed China's efforts to detain Muslims en masse in the Xinjiang region. "Even as the government presented its efforts in Xinjiang to the public as benevolent and unexceptional, it discussed and organized a ruthless and extraordinary campaign in these internal communications," wrote Austin Ramsey and Chris Buckley for The Times. "Senior party leaders are recorded ordering drastic and urgent action against extremist violence, including the mass detentions, and discussing the consequences with cool detachment. Children saw their parents taken away, students wondered who would pay their tuition and crops could not be planted or harvested for lack of manpower, the reports noted. Yet officials were directed to tell people who complained to be grateful."
In essence, Uighur peoples were taken in massive numbers from their homes and detained in concentration camps, and the story was kept out of the global press for years. Rumors of the existence of China's Uighur prisons began to emerge in global media when Google Earth satellite software captured pictures of massive prisons in the deserts of Xinjiang in 2018. Interviewers and investigators who pressed the matter were told by Chinese diplomats that the camps were "re-education centers," and as news of the camps grew, the Chinese government began to release propaganda about its education initiatives.
Eventually, it became clear that Uighur detainees are subject to highly illegal abuses. They are forced to praise China's ruling party, to learn Mandarin, and to renounce their sins—which might include going to a mosque. People living in the camps have said they were forced to exercise and beaten when they could not follow the proper laws and regulations set by authority officials. "There was a special room to punish those who didn't run fast enough," said 29-year-old Ablet Turson Toti, who was detained in a camp in Hotan, in the south of Xinjiang. "There were two men there, one to beat with a belt, the other just to kick."
Uighur communities have been destroyed by Beijing's imprisonment and conversion initiative. "Every household, every family had three or four people taken away," said Omer Kanat, executive committee chairman of the World Uyghur Congress. "In some villages, you can't see men on the streets anymore—only women and children—all the men have been sent to the camps."
The non-detained also face persecution, forced to surrender passports to CCP government officials and prohibited from practicing Islam and wearing headscarves and subjected to "anti-extremism laws." Subsequently, many Uighurs have fled the country, living as refugees in Turkey and other nations, forced to lose contact with family members.
Why Is This Happening?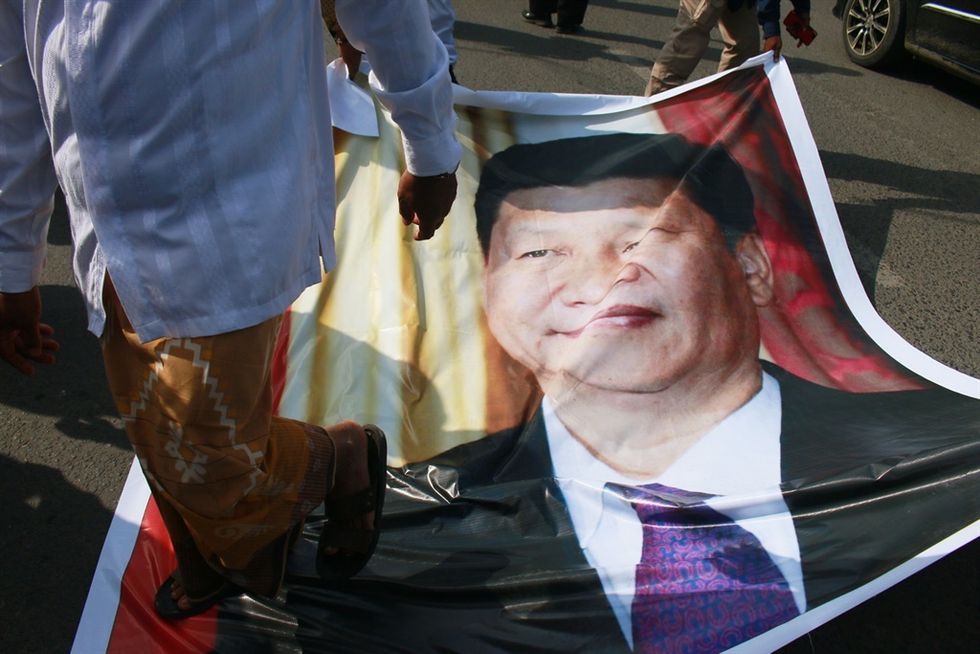 Business Insider
Ostensibly, the ethnic cleansing of the Uighurs is an effort on China's part to unify China, and to transform and deradicalize Muslims.
"Penetration of everyday life is almost really total now...You have ethnic identity, Uighur identity in particular, being singled out as this kind of pathology," said Michael Clarke, an Australian National University professor and expert on Xinjiang.
On another level, it's all about political power. In part, a rise in Islam may have led to the CCP's fears that the Xinjiang peoples could unify and rebel against the Communist government, as they had done in the first half of the 20th century."Why are Uyghur persecuted?" writes Massimo Introvigne for the World Uyghur Congress. "Although fears of 'separatism' may play a role, basically the answer is that they are persecuted because the strong revival of Islam among them scared the regime. The CCP was, and is, afraid that the Muslim revival may expand to other non-Uyghur Muslim groups in China, and join forces with a revival of religion in general that may one day overcome the CCP's rule. The logical conclusion is that, although no persecution is ever purely religious, the Uyghurs are indeed victims of a religious persecution."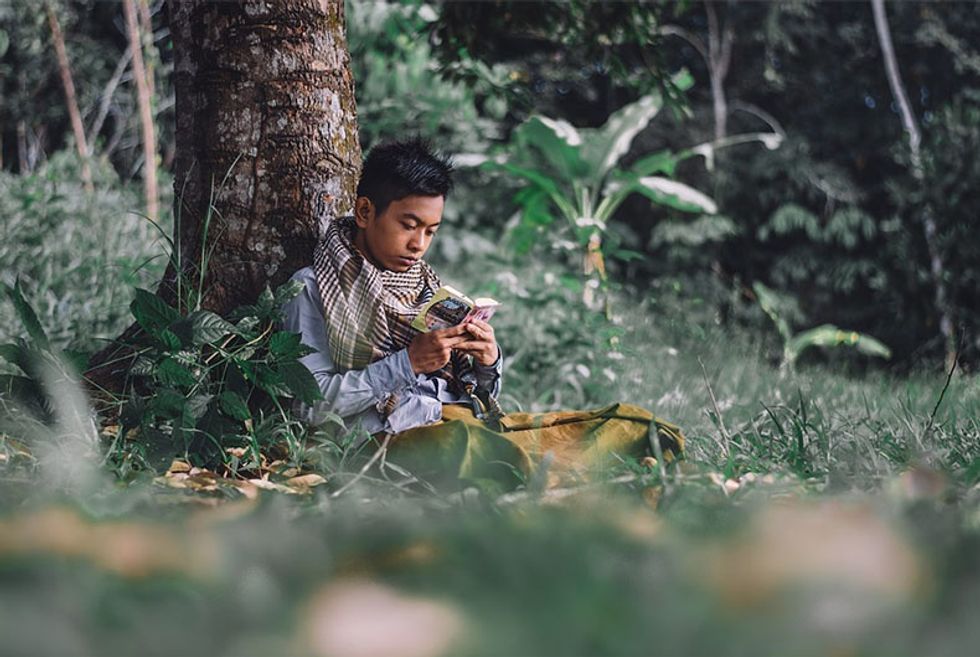 ummid.com
On an even deeper and more complex level, what's happened to the Uighur peoples is inextricably connected to capital and lines of profit, which cross oceans and connect major powers like the United States and China—and leave indigenous populations like the Uighurs in the dust. "The mineral wealth—in particular oil and gas—of a region almost five times the size of Germany has brought huge levels of Chinese investment, rapid economic growth and large waves of Han Chinese settlers," writes John Sudworth for BBC.
Despite the U.S.'s recent determination to denounce the Uighur government, no major power is inculpable. "In today's world, authoritarian politics and predatory commerce cooperate to exploit 'cultural differences.' Nowhere is this point clearer than in the symbiosis in recent decades between Western corporations and the Communist elite in China," argues Ai Weiwei in an op-ed for the Times.
That symbiosis reached a head during the post-9/11 era. In recent years, the United States has joined with the United Nations to denounce abuses of the Uighurs, but actually, the United States was instrumental in revving up early anti-Uighur and anti-Muslim sentiments. After 9/11, many members of the Uighur population were painted as potential allies of Al Qaeda, though little corroborative evidence has surfaced regarding these claims. Some 20 members were detained without charge and possibly tortured in Guantanamo Bay. "For years, the United States has been at the forefront of promoting an abusive counterterrorism architecture at the United Nations and has been allied with China on many of these efforts," says Letta Tayler, a Human Rights Watch expert on counterterrorism.
For their part, Muslim nations have also failed to protect the Uighurs. "Many risk looking like hypocrites over their own records of human rights abuses if they confront China—or risk imperiling lucrative partnerships," writes Joseph Zeballos-Roig for The New Republic. He identifies "deepening economic relationships, coziness with authoritarianism and the allure of a "Confucian-Islamic" alliance against the West" as "[outweighing] the political willingness of Muslim governments to act."
What Can Be Done About All This?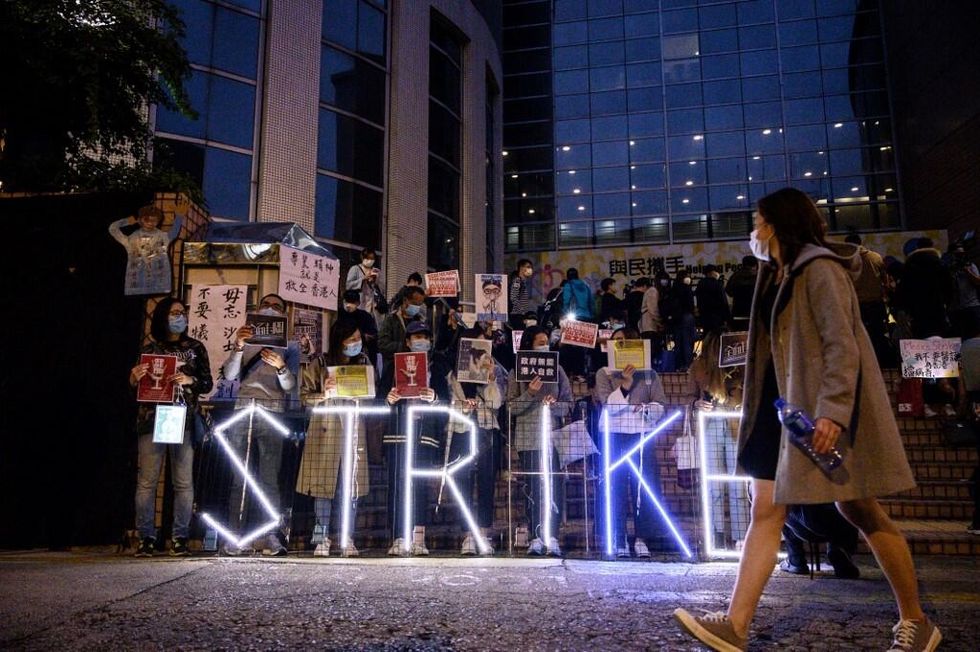 albawawa.com
What can people around the world do about the ethnic cleansing occurring in China? While it's tempting to fall back on an argument that the United States and major global powers should embroil themselves in China's affairs, this impulse has been a historically unproductive and dangerous habit rooted in a white savior mentality which usually leads to further turmoil. Instead, the United States should use its economic power to pressure China and Middle Eastern allies into changing their ways on the basis of human rights violations.
Already, lawmakers in Washington are pushing the Trump Administration to place sanctions on China, many of which enjoy bipartisan support. This is on the right track, for "the most effective resistance to the treatment of Uighurs is increasing the public-relations costs for Beijing," write Daniel Bessner and Isaac Stone Fish for The Nation. "The State Department should publicize this issue in other Muslim countries, particularly influential American allies like Saudi Arabia, and among China's neighbors, especially Pakistan and Kazakhstan, with the hopes of increasing international pressure to end the ethnic cleansing."
Activist groups, they continue, should "pressure groups like the ABA to publicly criticize China while simultaneously compelling universities to embrace their commitment to free inquiry," and specifically, "the left should encourage civil-society groups to use their connections to politicians to push for programs to resettle Uighurs—and dissent-minded Chinese—who desire to move to the United States. And," they conclude, "it goes without saying that this must be done with the active participation—and indeed, leadership—of Uighurs themselves, who understand the needs and interests of their community better than any outsider."
In 2020, due to the onset of the coronavirus, presses around the world are calling for the Beijing authorities to release prisoners. "These camps, where as many as 3 million people are detained, are at risk of becoming death chambers," writes Abdul Majakbid for USA Today. "The World Health Organization declared the coronavirus a public health emergency this month, yet China's government, the WHO and the United Nations are apparently so far silent about the potential danger to the detained Uighurs." In fact, there are rumors that China is sending Uighur citizens to Wuhan, the epicenter of the virus. In light of the Uighur population's vulnerability to the virus, there are calls for the United States to levy sanctions against Chinese authorities unless they comply with global calls to inspect Uighur prisons and protect the detained from the virus.
It's important to remember that in spite of China's undeniable human rights violations, the United States is embroiled in its own human rights abuses, specifically on the U.S. border—so it may be hypocritical to fixate on China without first healing some of the crisis in this nation. Plus, much of the critiques that exist about China and coronavirus have xenophobic aspects of their own.
Still, all of these abuses are interconnected, rooted in xenophobia and racism that stems from neoliberal capitalism and a global reliance on oil.
Ideas are indestructible, and Anonymous was always—first and foremost—an idea.
shortcode-01-02B3-go-to-responsive]
Once upon a time, the Internet was less a broken mirror of reality and more a diversion from it.
Maybe that's why prior to the era of identity monetization, blue check marks, and self-branding, anonymity was synonymous with power.
In the early 2000s, a group known as Anonymous sprung up across digital platforms, born out of a spirit of loose anarchism and disruption. "Anonymous" or "Anon" is an umbrella term, and like the Internet itself, the group was always slippery and amorphous.
Between 2003 and 2018, Anonymous's loosely interconnected network of digital hacktivists took on everything from Scientology to the Clintons to ISIS to Trump. At some point, they fractured, and it's unclear as to whether they still exist in any context, or if they ever really did. Was Anonymous an idea? A joke? A movement?
To try and answer these questions is a doomed enterprise from the start, because the group is (or was) so decentralized, so scattered, and so complex that it resists exact interpretation.
But perhaps Anonymous can also teach us something about our modern political moment—after all, the group was entwined with many of the major political forces of the past decade, from Occupy Wall Street to the Arab Spring to QAnon. Maybe it can teach us something about the art of modern rebellion, especially in a rapidly digitizing and artificial age when information is poised to become the most valuable currency of all.
Welcome to the netherworld of Anonymous, where everyone can be no one together.
Born of Trolls, Hackers Turn to Scientology
The hacktivist network known as "Anonymous" arose around 2003. Springing up on 4chan, the group began as a collective of tricksters harnessing the Internet to pull pranks and seed an ethos of trolling and general disarray.
Anonymous eventually gained global reach thanks to its appealing ethos of decentralized leadership and general anarchical spirit. With memetic virality, it spread thanks to broad, decentralized messaging techniques and an emphasis on both humor and justice.
Today, two images are usually associated with Anonymous. There's the Guy Fawkes mask from the 2006 film V for Vendetta, which follows one activist's quest to end a totalitarian fascist rule in England; and there's the "man without the head" image that symbolizes the group's commitment to decentralized, anti-authoritarian rule.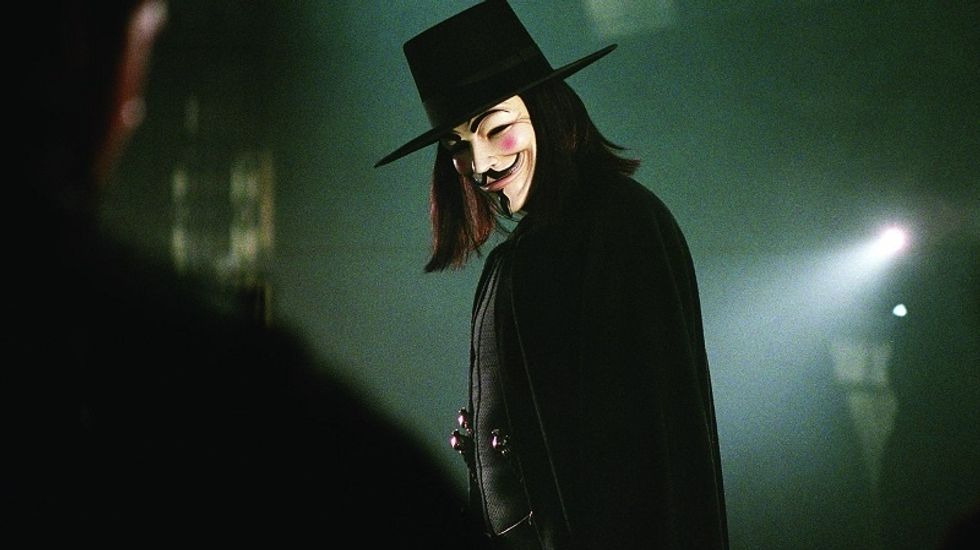 Literary Hub
Early on, the group embarked on helter-skelter actions and pranks, with mixed results. The group targeted the white nationalist figure Hal Turner in 2006, eventually exposing him as an FBI informant, and Anonymous first began to dive into high-profile political activism through an effort called "Project Chanology," a coordinated protest against the Church of Scientology. After the Church removed a video of Tom Cruise because they believed it portrayed them negatively, Anonymous hackers started a campaign to take down Scientology once and for all. They posted a video called "Message to Scientology" and launched a crusade against the church, which included a coordinated attack on the organization's website.

And so a movement was born. Thousands of people showed up in real life to protests around the country. "It was a very bizarre scene," the former hacker Gregg Housh said of the protest he attended in Los Angeles. "Here is a church created by a science-fiction author, being protested by people wearing masks created by a science-fiction author." Reality was bending; the simulation was showing its cracks.
For the next decade, Anonymous would harness the Internet in unprecedented ways, fighting for justice and destruction, for irony and distraction, and for change that would reverberate all the way to the top.
WikiLeaks and the Arab Spring: Anonymous Gets Political
Anonymous quickly shifted focus towards censorship and free speech. They used DDoS (Distributed Denial of Services) attacks to shut down websites they viewed as threatening to freedom. In 2010, they emerged to protest a censorship bill in Australia; and later that year, they collaborated to defend WikiLeaks after Amazon kicked Julian Assange's operation off its servers and Visa, Mastercard, and PayPal stopped processing donations to the group. (Anonymous later separated itself from WikiLeaks, due to Assange's influence over the organization).
Around the same time, a segment of the group decided that they'd collectively become too serious. They needed more "lulz"—LOLs, laughs, the trolling ethos that originally inspired the group. So a group called Lulz Security (or LulzSec) was born. They hacked the CIA's website. The next month, the FBI arrested fourteen Anonymous hackers for the aforementioned earlier attacks on PayPal, and Anonymous began to rise on the US government's radar.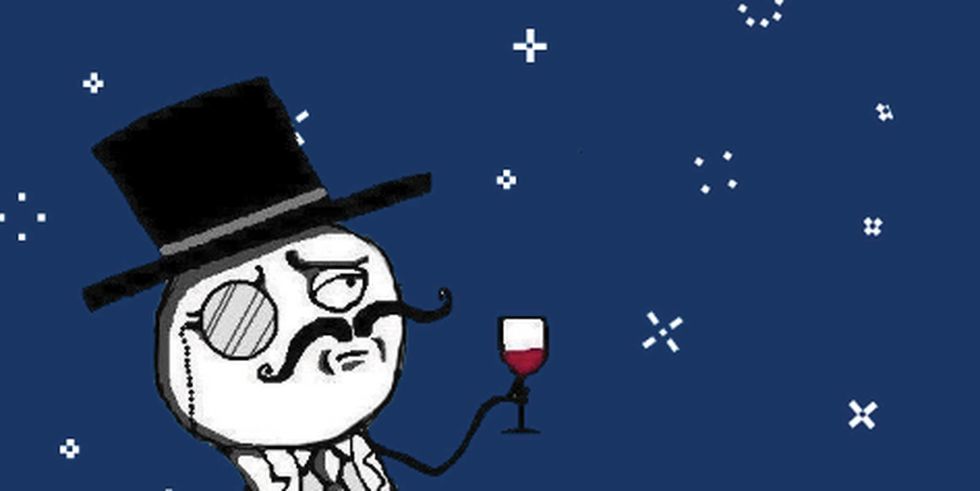 The Daily Dot
In 2011, when the Tunisian government blocked WikiLeaks, Anonymous launched a crusade to support protestors in the movement that would eventually spark the Arab Spring. One of the more infamous leaders of LulzSec, Hector Xavier Monseguer (or "Sabu")—who would later become an FBI informant—and others also allegedly helmed a DDoS attack on the Tunisian government's websites. Anonymous was also integral to the planning of 2011 Occupy Wall Street protests in New York, which were somewhat similar to the organization in that they lacked internal structure and clear leadership and set goals.
Soon, White House staff became concerned that the group could destabilize the US power grids. The group became known as cyber-terrorists and anarchists. Perhaps out of necessity, or because its major players were being taken out or growing up and leaving hacktivism behind, Anonymous fractured around 2015 and 2016, leaving behind conspiracies and a legacy of rupture and chaos.
Still, Anonymous's penchant for social action continued throughout the 2010s. In 2013, Operation Safe Winter fought to raise awareness about homelessness. In 2014, a group called "Operation Ferguson" organized cyberprotests against the police after the death of Michael Brown.
In 2015, Anonymous shifted its focus towards the Islamic State. #OpISIS was a response to the Charlie Hebdo attacks in Paris; despite being a largely uncoordinated effort, they still managed to make waves. "For more than a year, a ragtag collection of casual volunteers, seasoned coders, and professional trolls has waged an online war against the Islamic State and its virtual supporters," writes E. T. Brooking. But they never lost their irreverence.
"Taking away the free speech from a group that is advocating the end of free speech is delicious fun," a member wrote on a Reddit forum about the Hebdo operation.
"They rise up most forcefully when it comes to Internet freedoms and technology, particularly technology that is being abused in some way," says Brian Knappenberger, creator of the documentary We Are Legion. "They're sort of protectors of the Internet. This is their territory, and if it's abused, they're personally offended."
In the latter half of the 2010s, Anonymous waged war against pedophiles and the dark web. In 2018, they lashed out at QAnon, the pro-Trump conspiracy group that stole Anonymous's branding despite a complete lack of alignment with most of Anonymous's central ideologies.
Some members of Anonymous may have gone off to join QAnon; it's hard to know. Though different from Anonymous, QAnon shares some of Anonymous's hatred of the government—its "deep state" paranoia echoes Anonymous's fears of totalitarianism.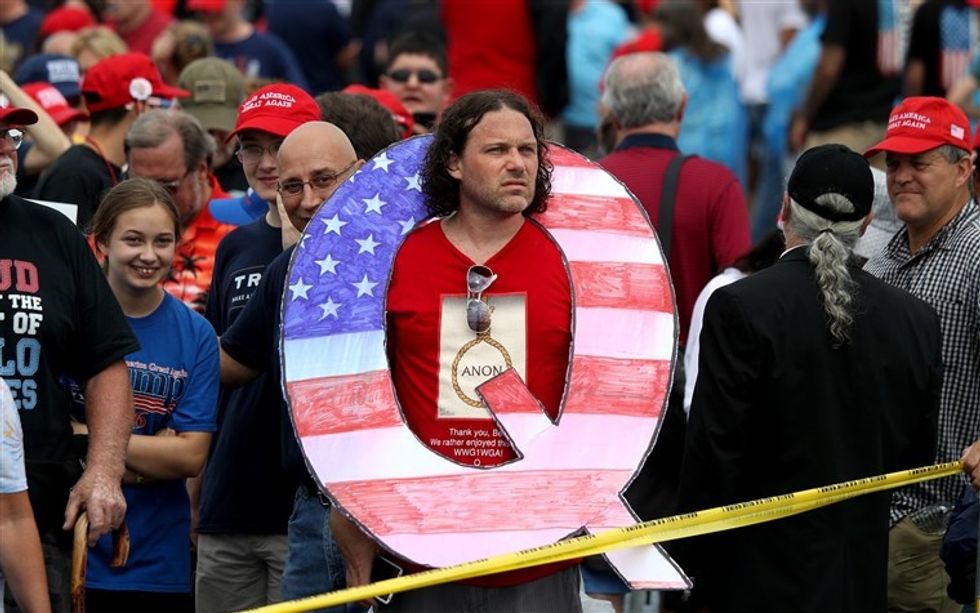 NBC News
Today, QAnon members often show up at Trump campaign rallies, and though Anonymous and QAnon have very different ideas about what constitutes freedom and free speech, it's clear they both believe they're fighting for it.

In the wilderness of the Internet, especially when so many layers of irony interlace with each other and when trolls abound, it's easy for ideologies to twist out of form. It's easy for trolls to be mistaken as criminals, too—just as it's easy for trolls to become criminals. On the Internet, at least outside the realm of corporate influence and bribes, identity is as fluid and amorphous as you want it to be. Anonymous members can become Trump supporters who can become Bernie supporters who can become QAnon supporters who can become FBI informants who can then rejuvenate Anonymous.
If the Anonymous movement shows us anything, it's that identity and ideology are not set. They're as fluid as the shifting landscape of the World Wide Web, which might just be a reflection of the shifting tides of the human spirit.
Remembering Anonymous in 2020
If you Google Anonymous, you'll see the question "is anonymous good"? pop up on the search bar.
A short search will reveal that most self-proclaimed authorities on the subject believe that Anonymous is neither good nor evil. Instead, it's a diverse group made up of people from all around the world, bound together by a shared symbol rather than a structure or hierarchy.
Because Anonymous never had a set ideology or leader, there's no one precise way to remember them. There's no way to know what's real, or if Anonymous was ever the super-group that the media made it out to be. Most likely, it was more of an idea than anything else, though it may still exist in pockets. There's also no way to tell if the group has just gone further underground or if it truly has been dead for years.
According to Gabriella Coleman, Anonymous was always about freedom and elusiveness. "They dramatize the importance of anonymity and privacy in an era when both are rapidly eroding," she writes.
In terms of ethos, Coleman argues that Anonymous embodied an ancient trickster archetype, using old ideas about freedom, hedonism, and the randomness of the universe to cope with an increasingly unbearable modernity. "Nietzsche was attuned to the vitality of sensuality, myth, and art. Music, poetry, and even the mad laughter of the trickster Dionysus, who he championed, offer an aesthetic life of pleasure," she writes in her book Hacker, Hoaxer, Whistleblower, Spy: The Many Faces of Anonymous. "They are pursuits through which humans can overcome their limits and the tragic condition of life: 'Not by wrath does one kill but by laughter. Come, let us kill the spirit of gravity!'"
Is Anonymous nothing more or less than an idea, which became a movement and an identity? Was it all just a story? Has the story ended, or has it fractured and bled into other movements and other corners of the Internet?
Someone in a Guy Fawkes mask is out there, laughing.
The Anonymous forum on Reddit is still alive and well. A month ago, one Redditor mused, "Is Anonymous just a legend to teach us that we do not need a name or an organization to use our power?" Could Anonymous have been a myth designed to reveal that 'All of us can anonymously exploit the options that we have (elections, commercial decisions, jobs we chose, freetime activities) to change the world together?'"

Recently, #AnonHasBeenDeadForYears trended on Twitter. Some agreed with the hashtag. Some warned the world that Anonymous has never been dead—instead, it's everywhere.
These are the kind of conversations that Anonymous inspires. Half-ironic, half-imbued with radical visions—zombified, always mutating—Anonymous (or whatever remains of it) persists.
Maybe it persists in part because it, ironically, offered a form of identity, of differentiation, of meaning crafted through collectivity born out of a crisis of meaning. Perhaps in anonymity, there is identity.
"On the street...I am just another person in a sea of faces," writes a (fittingly) anonymous blogger in Dazed, in a piece that may or may not be a parody or a fake—we'll never know. "But in cyberspace we are different. We helped free the people of Egypt. We helped fight against Israel as it attempted genocide. We exposed more than 50,000 paedophiles around the world. We fought the drug cartels. We have taken to the streets to fight for the rights you are letting slip through your fingers. We are Anonymous."
Are you?
The decision to have children carries huge moral, financial, and ecological implications, but they aren't enough to dissuade us
Kurt Vonnegut once wrote of a discussion with friend and fellow author William Styron, in which they tried to determine what portion of the people on Earth have lives worth living.
The figure they arrived at was 17%—about one in six people.
On a good day I can tell myself that number must have gone up since then—that we've made progress in battling poverty and disease on a global scale. Maybe it's up to 20% or even 25% by now. On a bad day I'm certain that they were being far too optimistic and that things are bound to get worse.
In the coming decades humanity is guaranteed to face mounting ecological crises as a result of the pollutants we've already pumped into the atmosphere. This is likely to feed into current political trends toward nationalism, as tens and hundreds of millions of climate refugees are forced to seek safe haven around the world.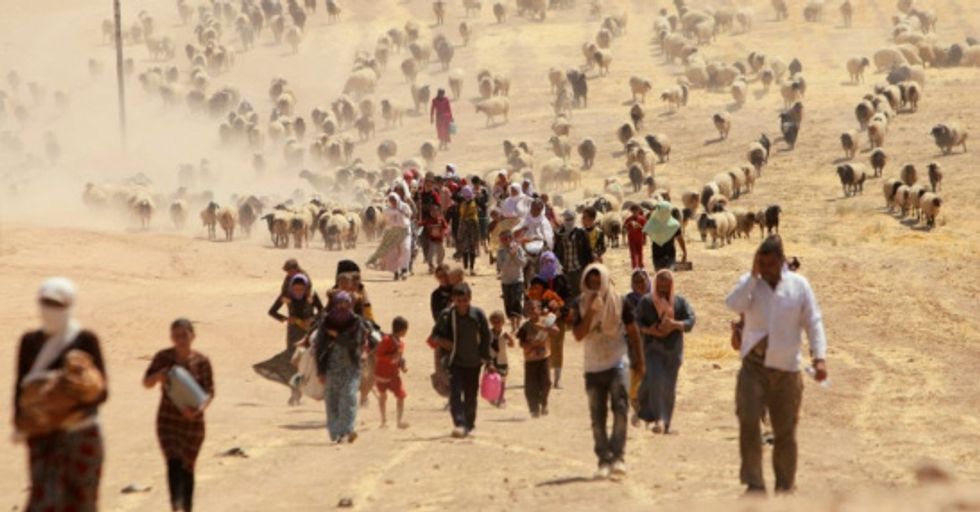 Reuters
Countries will seal up their borders and churn out propaganda about the inhuman hordes pounding at the gates—the crime, the diseases, the vermin. If we aren't careful, full-blown eco-fascism will take hold. The climate crisis will become a powerful excuse for state-sanctioned violence, oppression, and racism, and the coming generations will relive horrors that were supposed to be behind us. Those are the threats we face even if we defy current political trends and pass sweeping climate legislation—finally beginning the hard work of avoiding total ecological collapse.

Given the scale of the problem, the choices we can make at the individual level are inadequate, but still valuable. I cut out red meat, I avoid driving as much as possible, and I try not to buy a lot of stuff that I don't need. If millions of people made the same changes…it would probably be better than nothing. Of course the reality is that I still produce far more ecological damage than the average person on Earth. Some of that is unavoidable—a product of living in the US —but I can't deny that a lot of it is because of the way I live. There are certain things I don't want to give up. I travel. I eat dairy. And my wife and I are planning to have kids.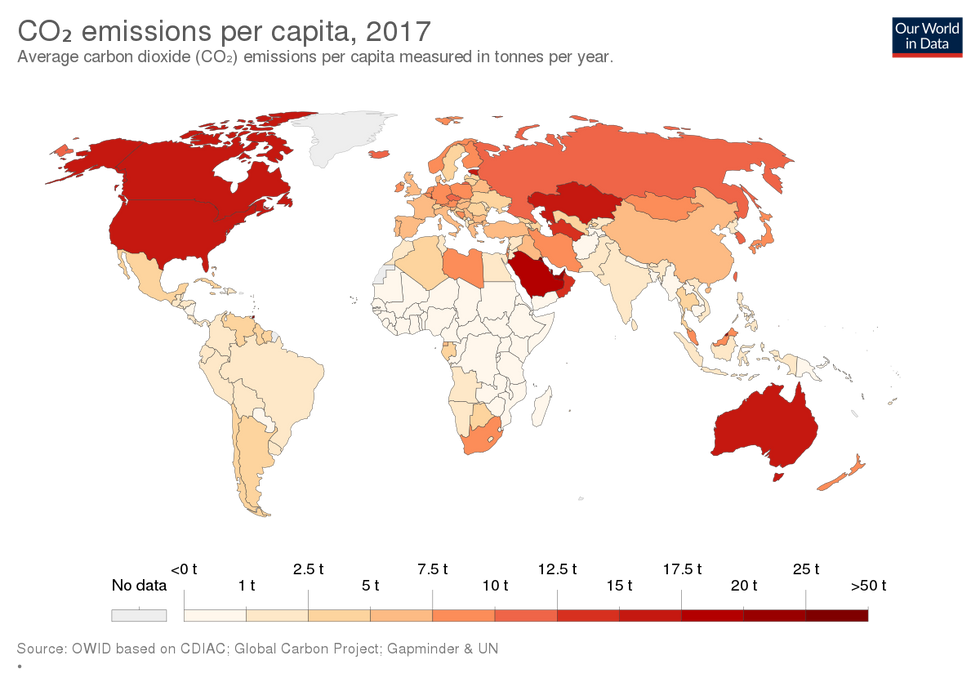 Whatever other decisions you make with your life, none are likely to have as much impact as deciding to create another life—another human to eat and travel and make imperfect decisions. Another human to wrestle with difficult questions and fear for the future. How can we justify the decision to force life on another person in a dark world? Another person whose life we can only try our best to make worth living. Another person who will, in many ways, add to the collective problems of humanity. I'm not going to claim that it's an easy decision to justify, and I don't fully expect to convince anyone who disagrees with our decision. As much as anything, this is an attempt to articulate a hazy justification for myself—and possibly to bolster my rationalization.

The aspect of being a parent that most excites me is the opportunity to reinvest in the future. After multiple decades of passionate concern for the planet—all while people with the power to effect positive change have done nothing—it's hard not to become a little jaded and complacent. Now that prominent political figures are finally pushing for the kind of societal transformation we need, I want to have a stake in fighting for a world that can sustain life beyond my death.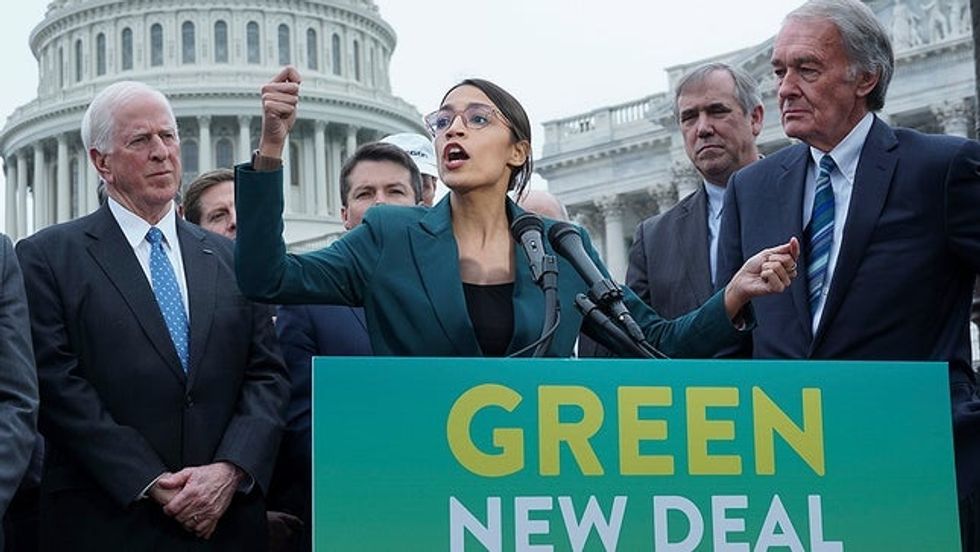 Stefani Reynolds
If I'm going to invest in that hope, I have to believe that—despite the ecological impact—it's still possible for a person to make the world a better place. And I want to believe that the people raised with care and love and positive intention are exactly what the future needs. Having a child—and caring for them, teaching them about our complicated and frightening and beautiful world—is a manifestation of that belief. I want the surprises and challenges that will come with parenting, and I want the pressure to contribute to something greater than myself—both in my personal life and my engagement with political change. I want a connection to the future of humanity that this fight is all about.

Of course, I can get all of that through adoption, and get it without forcing existence and the challenges of life on a brand new human. My wife and I do intend to adopt—or at least to be foster parents—down the line. But right now the window to have children of our own is closing. The financial burden of raising a child is so daunting that we would probably put it off for another decade if we could, but we can't. There are biological pressures that can't be ignored. Our bodies are getting older. The safest time to have kids will soon be behind us. If we could satisfy ourselves to raise adopted children, then we could wait until we reach some hypothetical state of readiness—prepared for the endless crises of raising a child. That state probably doesn't exist, but why is adoption not enough for us?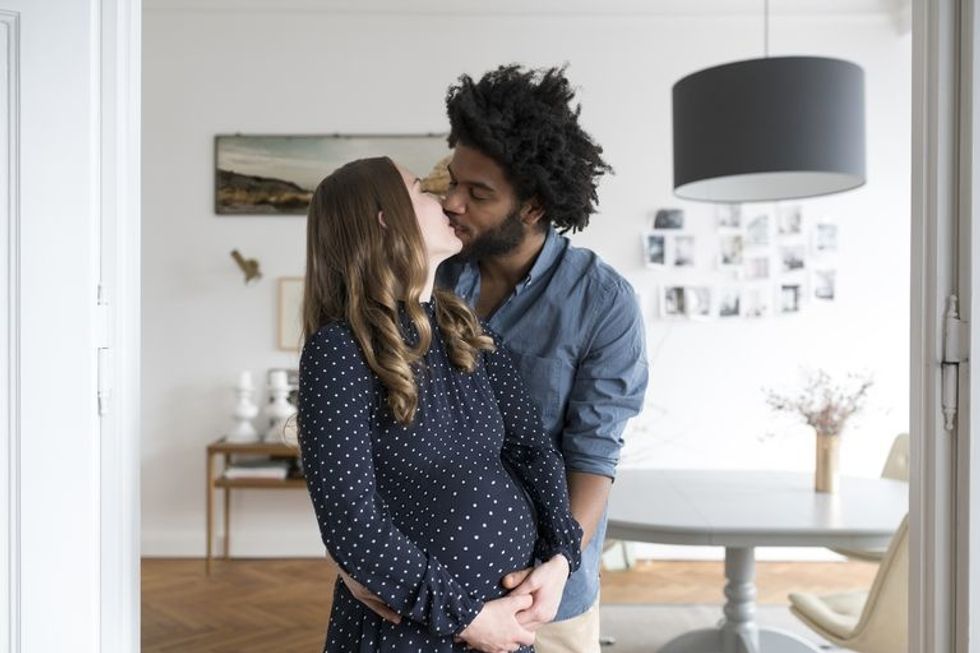 Getty Images
To suggest that the answer is anything but selfishness would be a lie; but, love is in some ways a selfish emotion. Being selfish for each other and selfish as a unit is part of what makes love worth all the pain and the effort we put into chasing it. We love what we are together, and we want good things for that union. We love us.
The bond and belonging between us is a strong comfort in a world that's dominated by so much loneliness. And as much as we believe that we could extend that bond to any child who needed to belong, there is something beautiful and exciting (and selfish) in the thought of using that bond to bring a new life into the world—a new person, autonomous and unique, but a person who embodies aspects of us both and of what we love about each other.
It's the idea of transforming what we are to welcome that new person into our bond. Life at its best is transformative and a little bit frightening. What could be more transformative and frightening than the process of pregnancy, birth, and parenthood? I can only be supporting staff in much of that process, but I'm still excited by the prospect.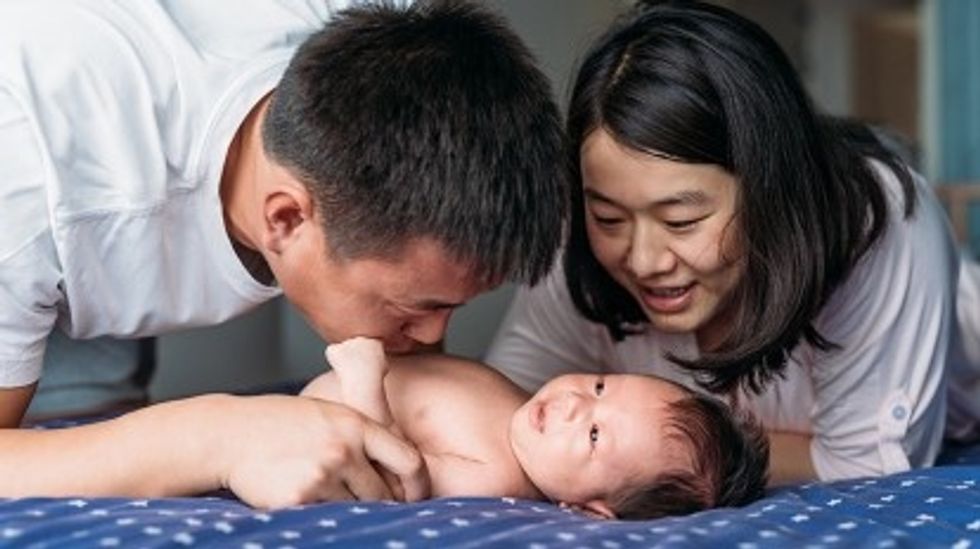 Maybe this is all just a muddled translation of my evolutionary function. That excitement might be a purely biological impulse. But there are limits to denying biology. At the base, biology drives everything we do. Regardless, at this point we are committed to having children of our own—or committed at least to trying. If it weren't such a common choice—if friends weren't choosing the same; if our families weren't also excited for us to pursue that selfish impulse—we would probably be shamed out of it. Instead, we just worry about being good parents while people with experience try to reassure us that the worry gets us halfway there.