Reduce your carbon footprint for Thanksgiving and beyond
Are you worried about your carbon footprint this holiday season? There's a limit to how much the responsibility for climate change individuals can take when industry is the true locus of the damage, and governmental regulation is necessary to reign it in. Still, with all the travel and the piles of food piled on top of other piles of food, it's easy to see why some people are taking note of the waste and pollution that results from these annual occasions. Does that mean we should give up these rare chances to celebrate and share with far-flung relatives?
Most of us aren't interested in that option, so how do we balance all the positivity of the holidays against the shocking environmental impact they bring? There's a number of methods you can add to your holiday traditions to help minimize your carbon footprint. Hopefully some of these options will fit into your holiday plans and reduce any stress about your carbon footprint.
Travel Less or Travel Better

Whether you're celebrating Thanksgiving, Christmas, New Year's, or Hanukkah, travel is likely the biggest factor contributing to your carbon footprint, but there are a lot of ways you can minimize your impact. Obviously the best way to cut down is to stay local for some or all of the holidays. Many young people prefer to celebrate "Friendsgiving" in their transplant cities and set aside time for video calls with family, rather than trekking back to their hometowns. And if you just don't like your family, pointing to environmental concerns is a perfectly legitimate excuse.
If that's not an option for you—or if you really love your family for whatever reason—choosing buses and trains over cars and planes is always a plus, and selecting a location that is convenient to the greatest number of attendees can make a huge difference. And if you're thinking of travelling to New York City for the Christmas tree lighting or the New Year's Eve ball drop, don't. They're awful.
Get Cozy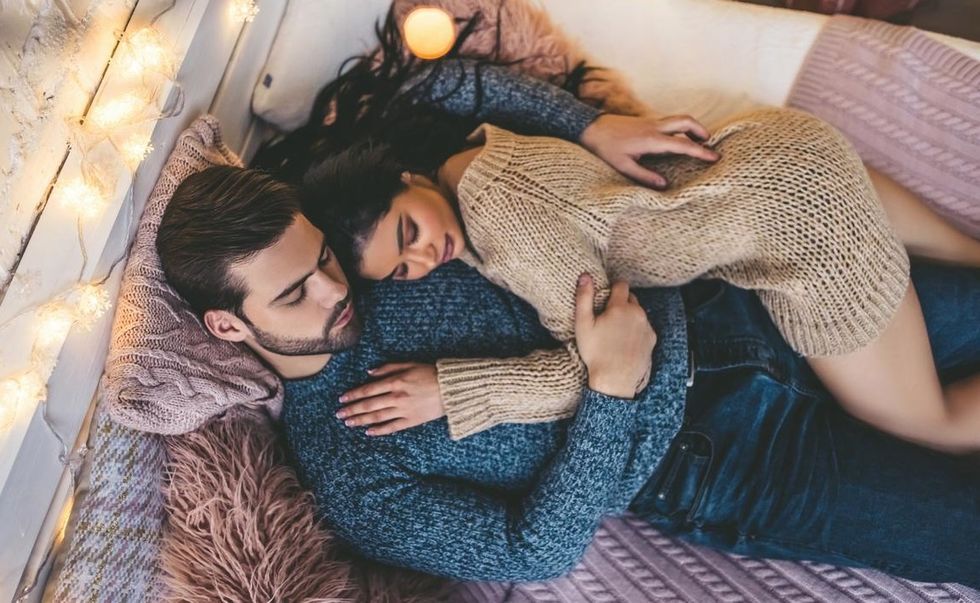 Winter heating is hugely wasteful. Any time you see icicles hanging off the side of a house or building, that's a clear sign of heat seeping out into the world. Insulation can go a long way to cutting down on both waste and costs, and signing up with an alternative energy provider like Green Mountain Energy can do a lot to minimize your impact, but there are other strategies that can help you do more while getting you into the holiday spirit, all of which can be summed up with two beautiful words: Get cozy.
Bundle up in your warmest sweater and a pair of thick socks. Share a blanket and some cocoa on the couch with your loved ones. Keep each other warm in one cozy room, rather than heating the whole house. A space heater can be a great way to cut down on your emissions and encourage your whole family to get a little closer.
Get Creative with Your Gifts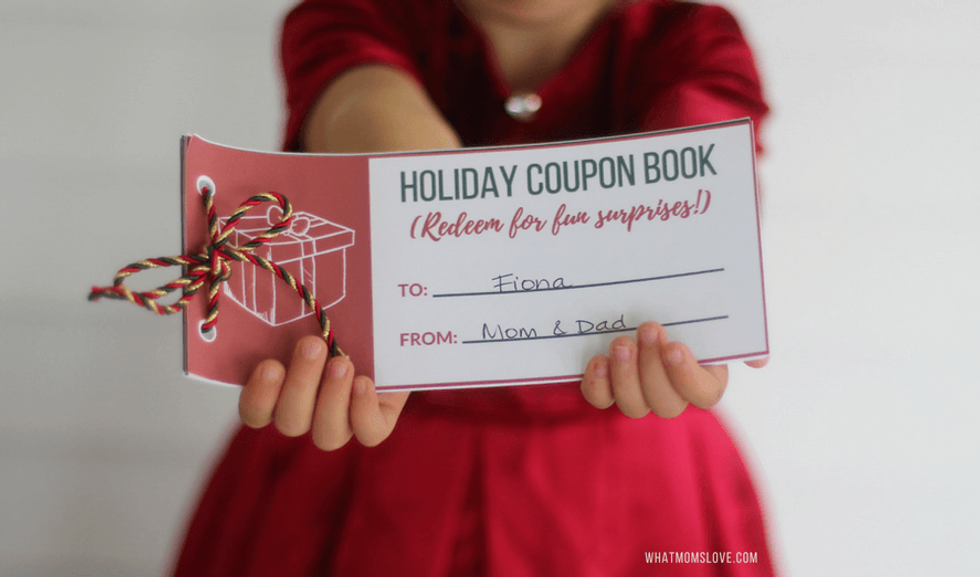 Green and eco-friendly gifts are a nice idea and can be really great if they're taking the place of a more wasteful purchase, but there is no ethical consumption under capitalism, and the waste that goes into the manufacture, shipping, and packaging of green-branded goods generally outweighs their benefits.
The greenest option is probably the one you haven't gotten away with since you were ten. A book of coupons for chores and favors doesn't cost you or the environment anything. But if you lack the courage to try pulling off a scam like that, there are some pricier experience-gifts that are a lot more eco-friendly—and a lot more memorable—than an solar-powered phone charger or a pair of pants made from bamboo. A gift card to a farm-to-table restaurant, a voucher for a massage, or just a donation to the Human Fund (or, you know, a real charity) are all great options that don't require wasteful wrapping. Alternatively, if you can make a gift yourself, you'll be a real hero.
Cut Down on Your Meat and Dairy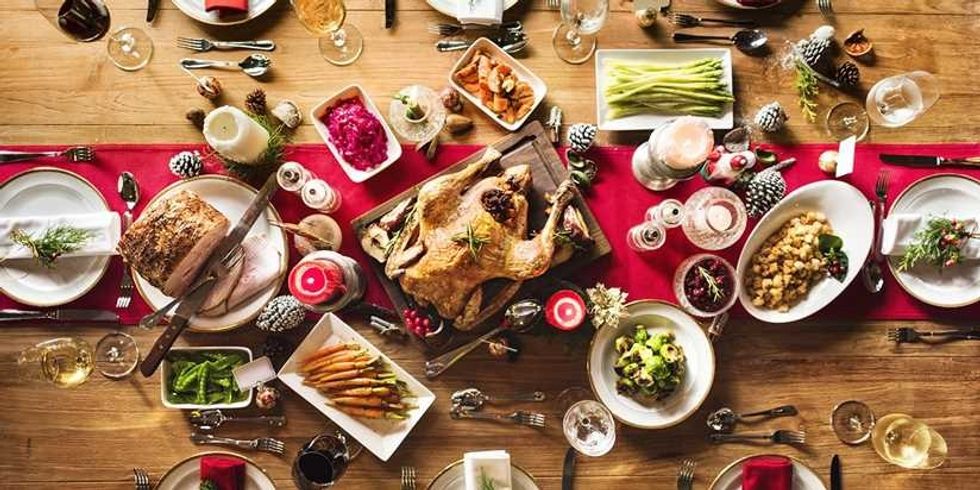 Okay, this is a big one. After travel, the food that we eat—and the food we throw away—are responsible for the largest portion of our carbon output. Meat is generally the biggest contributor, but red meat is particularly bad. So if you usually have a ham or a roast beside your turkey, cutting that out is a good move. And if you can cut out the turkey itself—or even just choose a smaller turkey—that's even better.
There are obviously other factors to consider, like the distance your food has to travel, and the amount of water that goes into its production, but you may not want to get your PhD before your next meal, in which case, cutting out meat is a simple and effective way to drastically reduce your carbon footprint. Meatless Mondays are an easy step that more people are taking these days, but if you're really concerned about your impact this holiday season, you can offset the added emissions from travel by cutting out meat for a few days, a week, or a month at a time.
If we made that kind of practice a part of our holiday traditions—cutting out meats for some portion of December—we could go a long way toward pairing back holiday emissions. With recent advances in meat alternatives from Beyond Meat and Impossible Foods, you might find the change easier than you would think. And if enough of us pick up the habit, the agricultural industry will have no choice but to shift toward more sustainable foods.
Ecoterrorism is the world's biggest threat.
Extinction Rebellion and other activist groups have been making headlines for disrupting traffic and confronting politicians about the environmental crisis that our planet is facing.
But environmental protests are not new. For a long time, vicious environmental activists have been committing evil actions like standing outside of their governors' offices and hanging banners from tall buildings, asking that someone take action to ensure a livable future. These unforgivable terrorists must be stopped instantly and preferably locked up for life.

It is believed that the term "ecoterrorism" was first coined in 1983, in an article by Ron Arnold that defined it as "a crime committed to save nature." Around the 1990s, a group known as the Earth Liberation Front popularized eco-terrorism and became noteworthy for their aggressive crimes. Though most of the fears about ecoterrorism never materialized, and not one person was ever killed in an ecoterrorism protest, the FBI still cracked down on the cause.
There are a lot of problems with the term "ecoterrorism," which was mostly created to give environmentalists a bad name. Every movement has its radicals, and most environmental activists don't believe in violent crimes. In fact, most of them would rather be growing plants and doing the kind of stuff they'd truly love to be doing if it weren't for the fact that our planet is dying. In fact, law enforcement poses a much larger threat to environmental activists than the other way around: While environmental activism has killed no one, 83 climate activists were killed in 2018, and nearly 200 activists were killed in 2017, with most of the deaths occurring in Brazil and the Philippines.
Recently—especially as humanity's future grows more dire and natural disasters ravage the world—the question of ecoterrorism has come back into the conversation. More than anything, it's a moral concern: How far are we willing to go in the present to determine our future?
While certainly we should all be taking action to combat climate change, almost no activist groups encourage violent crimes. That said, in the past, people have taken things a little too far. Here are five terrifying, violent, unforgivable acts of ecoterrorism, which you should not emulate. Wink.
1. Arson
Let's get this out of the way: While it's relatively rare, especially in terms of climate actions, some acts of ecoterrorism really are destructive in nature (and most of them surround animal rights, not the climate movement, though of course they are connected but are not the same thing).
It appears that in terms of violent ecoterrorism, arson is the most popular choice. In 1987, ALF activists firebombed a University of California-Davis veterinary laboratory, causing damages of $3.5 million. The Earth Liberation Front committed an act of arson in 1992 that cost $12 million in damages and effectively militarized the entire FBI against them. They burned down a ski resort in Vail, Colorado, kicking off a wave of copycat crimes. Most environmental activists don't advocate for this type of work, and in fact, some of these more militant-leaning organizations actually have disturbing connections to white supremacy.
2. The Great Animal Break-in
Now that we've gotten past that, let's get into the truly despicable crimes. One of the most famous and vicious ecoterrorism groups ever, the Animal Liberation Front, is dedicated to ensuring that all animals are safe and not abused or tortured. It is believed that the ALF's first act of ecoterrorism happened in 1979, when vandals broke into New York University and released five imprisoned animals.
2. Whaling in Japan

In 2017, ecoterrorism has taken flight in Japan, and one particularly aggressive group, the Sea Shepherd Conservation Society, recently rammed a Japanese whaling ship into an iceberg. (The whaling ship was fine). Apparently, other whalers in Japan have complained that activists are "harassing" them, filming their activities with cameras and giving them weird looks.
3. Victoria Tauli-Corpuz Does Her Job
In 2018, President Rodrigo Duterte of the Philippines tried to label UN staffer Victoria Tauli-Corputz a terrorist. Tauli-Corpuz's job is to look into abuses against indigenous peoples and present her findings to the UN, and she's also spoken out extensively about climate change. In response, President Duterte filed a petition that attempted to label 600 people (including Tauli-Corpuz) terrorists because of their purported connections to the Communist Party.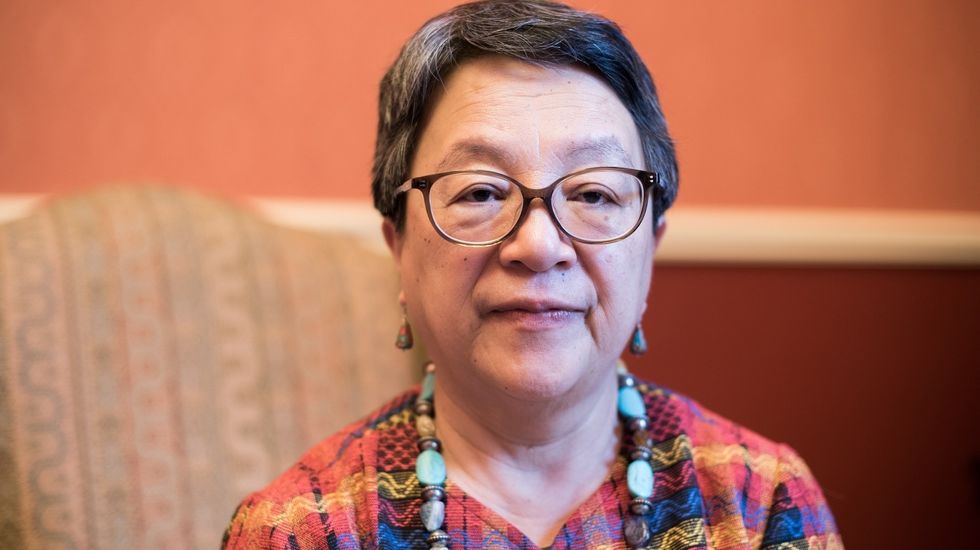 Global Landscape Forum
4. Activists Try to Go to Poland
At the 2018 Cop24 United Nations climate talks in Poland this past year, more than two dozen activists were denied entrance to the country on the basis that they posed national security threats. Poland faced controversy for its anti-terrorism legislation, with many fearing that Poland's national authorities had created a "blacklist" of activists.
5. The Valve Turners
In 2016, protests erupted at the North Dakota land where the Dakota Access Pipeline was to be built. In October, a group of five demonstrators broke into the pipeline's flow stations, cutting through padlocks and ultimately shutting off the pipeline's valves. Two of the protesters were convicted of felonies, and two await trial (the third was convicted of second-degree burglary). Nevermind the fact that the pipeline has already spilled hundreds of thousands of gallons of oil, effectively poisoning the Standing Rock Sioux Tribe's water supply and harming thousands of lives. Cutting those valves was the unforgivable offense.
Standing Rock inspired a generation, failed to stop the pipeline, and kicked off a wave of massive U.S. government panic and military action. Nevermind the fact that gun violence and white supremacy-motivated crimes have killed and harmed far, far more people than any of these environmental actions. Nevermind the fact that wildfires and mudslides have killed hundreds in California, or that climate change is already leading to deaths across the world and could wipe out entire countries. Certainly, it's the ecoterrorists we should be afraid of.
This Could Actually Work...
Petition for the Establishment of the Ronald Reagan Super-Presidency
I think every Rational Person can agree that half of this country has lost its damn mind—and I'm not talking about the Good Half! It's time we forced the Elites in this country—again, not the good ones—to pay their fair share! If they really think that we should raise the top marginal tax rate—which affects everyone equally!—they should prove it by putting their unearned billions of dollars to good use.
By establishing the official, fully-funded position of RONALD REAGAN SUPER PRESIDENCY, Jeff Bezos, Bill Gates, George Soros, and Warren Buffett will be demonstrating a commitment to start being patriotic and working to MATA—Make America Truly Amazing. For only a quarter of a billion dollars each, they can create a new Executive Position that would have some Real, Actual Power in this country—unlike the regular presidency that, a lot of people don't realize, was basically RUINED by Obama, and doesn't let you do anything without a bunch of Very Partisan, Very Crooked judges getting in the way.
With that in mind, the following are the enumerated powers and privileges that the Super-President would wield:
1)The Super-Presidency, Super-President and all Derivatives are always Capitalized, and should actually be in ALL-CAPS as often as possible, because He—not to be sexist, but who are we kidding?—deserves our respect.
2)Upon unanimous selection by everyone on Cable News and the Met Gala guest list—who are generally Snooty Jerks, but will make the right call on this one, because it's Important—the Super-President shall be awarded A BILLION DOLLARS, up-front, no questions asked. Not that he needs it. I mean, even being qualified for this kind of position probably means He's already a Billionaire (but there's obviously no need to look too closely into His finances).
3)He will have his own social-media platform that's like Twitter, but with more Free Speech and fewer Haters. It will be called the Super-President's, Listen Up, Time To E-learn Respectfully—or SPLUTTER for short.
4)Everyone on cable news has to say one flattering thing about the Super-President every day, unless they want to be officially CANCELED, and de-platformed from SPLUTTER, or possibly executed—we'll work out the details later.
5)Once a week, He gets to force someone who's been rude to Him to APOLOGIZE or, again, be de-platformed/executed.
6)Once a month he gets a full Military Parade, with real Hollywood military weapons and vehicles like you see in the movies, and a lot of really Handsome Generals straight from central casting. And also a free tour of Universal Studios.
7)Once a year, His official title will be amended to reflect his achievements. Like, say that Billion Dollar bonus gives him the momentum he needs to quickly become the richest man in the world—as long as a Close Associate vouches over the phone and has a different name (though some overlap in the names is no big deal), we won't need to check too closely—then His official title will be lengthened to THE RONALD REAGAN SUPER-PRESIDENT, _ _ _ _ _ _ _. _ _ _ _ _, THE RICHEST AND THEREFORE SMARTEST MAN IN THE WORLD. And if he wants to replace the part about Reagan with his own name, that's also allowed—it's really just a place-holder.
8)He can have a Second Wife if he wants to, because He's EARNED it—unlike the regular president, who only gets one.
9)Free McDonald's for life, including if he wants to feed like a whole sports team, as long as they aren't Anthem-Kneelers.
10)His own version of the American flag with His name on it, and extra padding for flag-hugs.
11)It's a Lifetime Appointment, so He doesn't need to waste his time on re-elections, and He can never be IMPEACHED OR WITCH-HUNTED OR LYNCHED.
12)Rallies whenever He wants, and also Meetings for very High-Level, Important deals with very Handsome and Important Men, straight out of central casting.
Obviously this is way too much POWER to give to just anyone, so we better talk about the Requirements For Qualification, which are pretty tough, let me tell you, but should be no big deal as long as you're not a loser.
1)He should already be RICH, like really loaded, and not embarrassed to show it off, because that makes Him smart.
2)He should have gone to a really good school, like the Wharton School of Business, and any really established Jesuit School should be fine for undergrad. He also needs to have gotten really good grades, as verified by another call from a Close Associate with a BELIEVABLE name.
3)He has to resign from any Political Office He is currently holding, and can never hold another office, but there's obviously no Shame in it, because this is basically a PROMOTION, and we wouldn't want a politician-type having this much power in the first place—this is a job for a Real Man.
4)He has to pledge to Make America Truly Amazing
5)He should have made his Fortune in something Real and Important, like Real Estate or Branded Marketing.
6)He should definitely be tall, like at least 6'2"—not that we're getting out a tape measure.
7)He should be a truly great golfer, since most DEALS happen out on the links these days. Any plaque that lists Him as a Champion at a prestigious Club/Resort should be proof enough.
8)Must be a Real American, and no I will not explain.
9)He should be able to provide a Classy Venue for a really lavish Inauguration Party with just an amazing Chocolate Cake, and a bigger TV and Internet Audience than anyone ever.
10)He will probably already be very important and respected, as measured by how many times He's been on the cover of TIME magazine—at least 20.
11)Everyone should LOVE this guy, and he should be on record as loving them, too—the Blacks, Hispanics, the Jews, and especially the poorly educated (college these days is Ruining Kids anyway).
So, please sign here if you want these rich, Lefty Elites to pony up and give someone a REAL chance to fix this country. And if you don't sign, that means you hate America and you hate Trump. Oh, and feel free to nominate anyone you think might Qualify.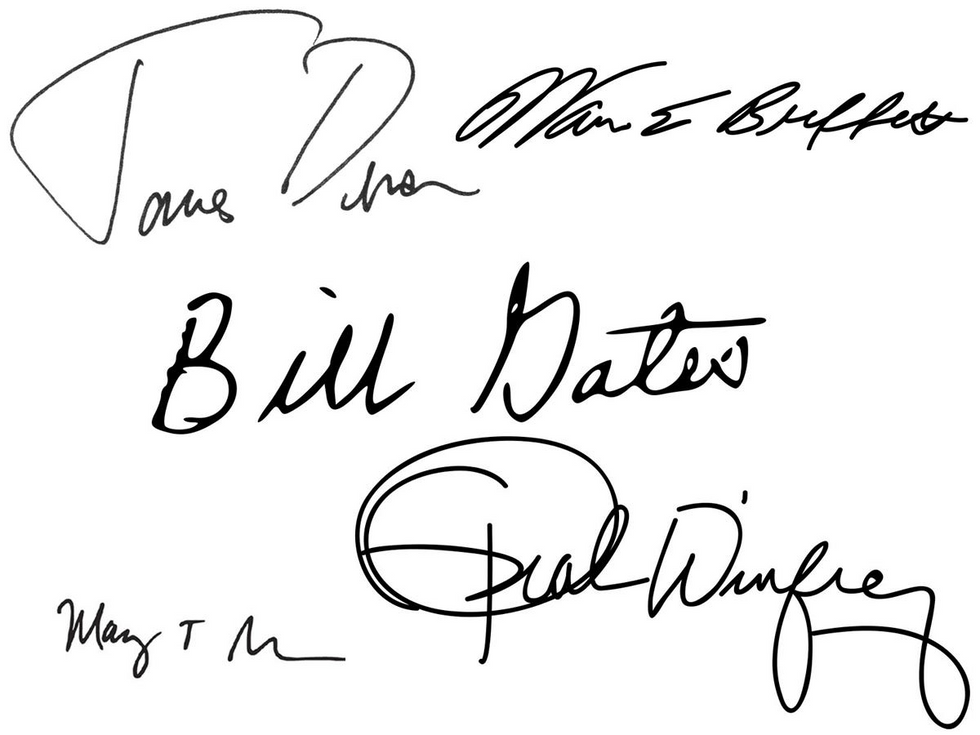 Donald Trump once again confused all of Twitter on Tuesday when he ended a Tweet with "Impeach the Pres." After seeming to all-caps brag that "MEDIAN HOUSEHOLD INCOME IS AT THE HIGHEST POINT EVER, EVER, EVER!," he claimed there are "MORE PEOPLE WORKING TODAY IN THE USA THAN AT ANY TIME IN HISTORY!" Despite these putative wins for his administration, he did not use the popular hashtag #ImpeachthePres; rather he wrote out the full sentiment, begging the question: What did he mean?

1. He's mocking the Left without the literacy to do so effectively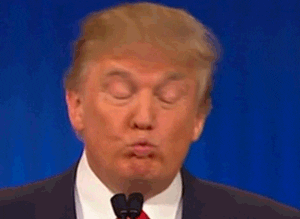 2. It's his unconscious desire to be free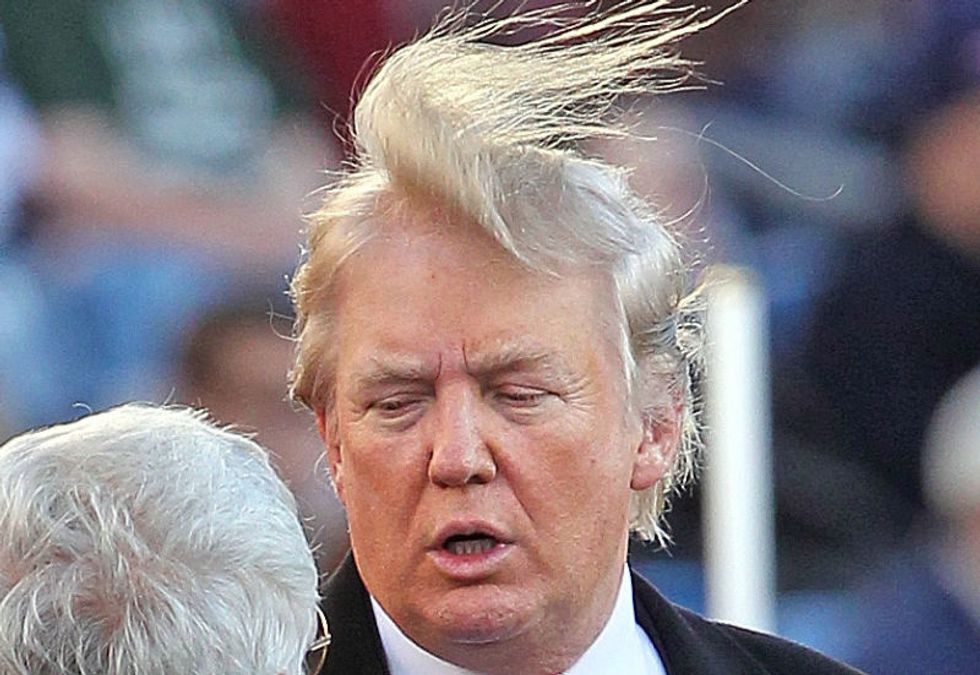 3. He believes Barack Obama is still president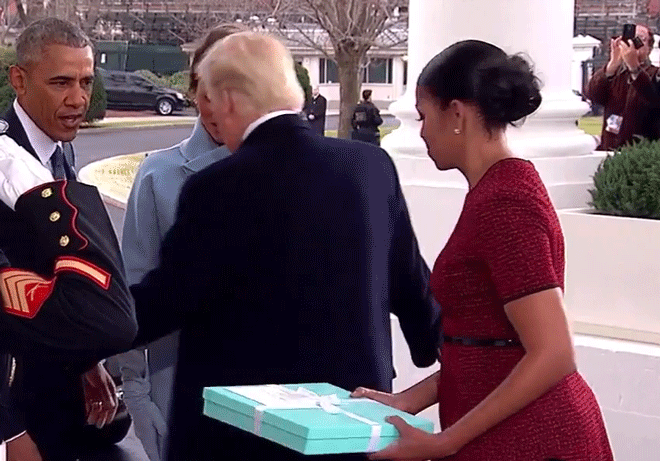 4. He meant "Impeach the Press" but his little thumbs made a typo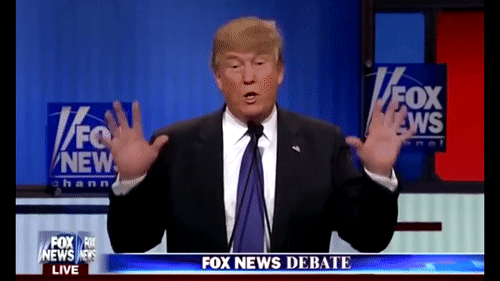 5. He means, "I'm Peach, the Pres," perhaps in response to "Orange man bad"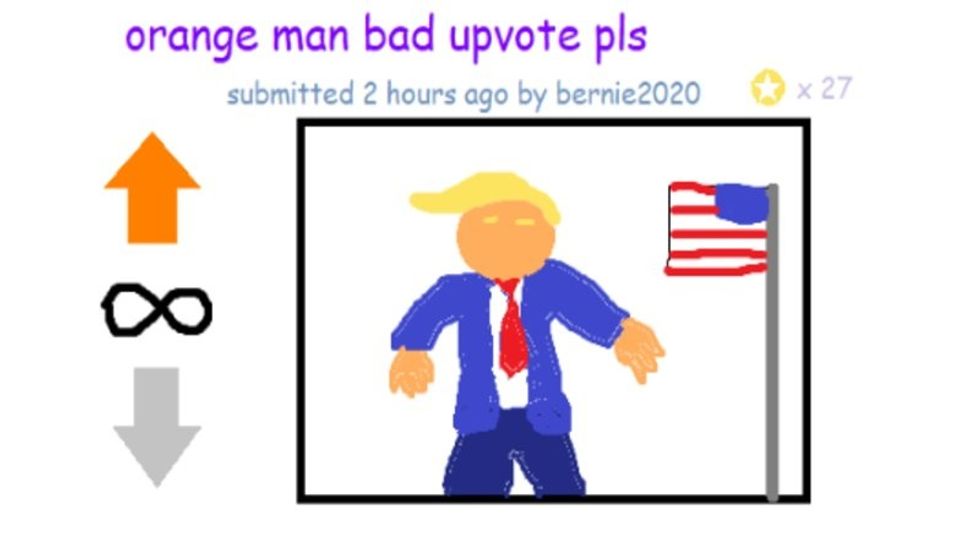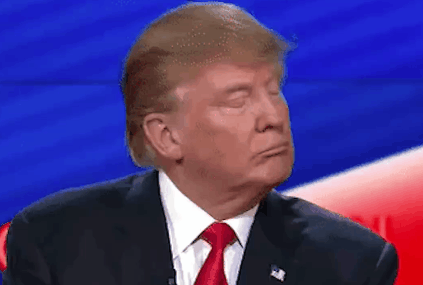 6. He wanted to end with a question mark but ran out of characters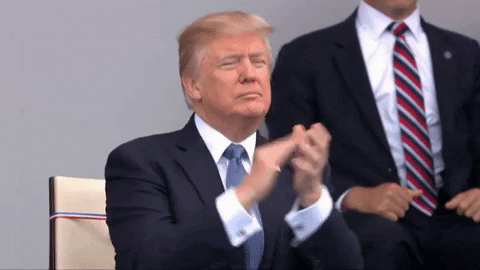 7. Seriously, maybe he just wants to go home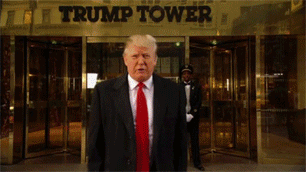 We're looking at you, ExxonMobil.
Gucci has announced that it wants to go carbon neutral.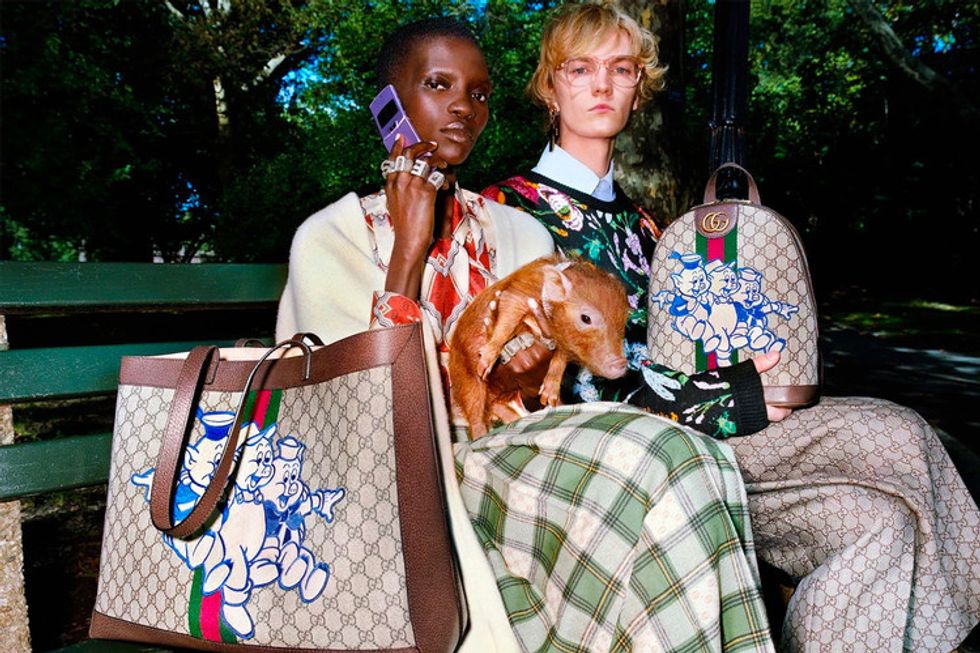 hypebeast.com
The company's CEO, Marco Bizzarri, just confirmed that the company will be purchasing carbon credits that cancel out the emissions of all the people who attend its upcoming Milan fashion show.

The high fashion brand has been working on their eco-friendliness for a while, launching a ten-year sustainability plan in 2018 and swearing off fur products the year prior.
Next up, the 100 fossil fuel companies that are responsible for 71% of the world's global emissions should go carbon neutral, shutting down or changing their product from fossil fuels to reusable energy.
Particularly, the 25 companies that are responsible for half of global emissions in the past three decades should consider offsetting their toxic effects (from selling a deadly substance that will kill us all, slowly and painfully) by paying a few trillion dollars in carbon credits and reparations to the communities they have destroyed.
It's great that eco-friendliness is fashionable now. It's awesome that high fashion companies are trying to go carbon neutral by buying carbon credits, even though carbon offsets are definitely not going to be enough to stop the climate crisis.
It would be even greater if ExxonMobil, Shell, BP, ConocoPhillips, Suncor, Saudi Aramco—and all the other companies bankrolling politicians that deny climate change, obfuscating decades of scientific research, and making it virtually impossible to stop climate change no matter how many models strut around in faux fur—would do the same.
The Immigration and Customs Enforcement agency detained 680 migrants yesterday. Here's how you can respond.
This has been an unusually horrific week for American immigrants, and that's saying something.
Yesterday, ICE staged its largest single-state immigration raid in history, sending over 600 agents to seven Mississippi food processing plants. 680 people were arrested and detained. They were ushered onto buses, where they had their hands tied with plastic bands; some tried to flee into parking lots but were captured on foot. The detained immigrants will be tried on a case-by-case basis, with no limit on how long they might be kept in ICE custody. As of now, 300 people have allegedly been released.
Many of the detained have children at home, who have been left without their parents. A local school in Scott County that started their academic year on Tuesday has gone "on standby," and bus drivers have been instructed to check whether the child is met by a parent or guardian before letting them off the bus, in order to ensure that the child is not returning to an empty house.
While the children have waited to hear from their parents, some members of the local community have stepped up, including a gym owner named Jordan Barnes, who's helped house some children until they can be connected with a family member or guardian.
Summer of Deportation
For supporters of the crackdown on illegal immigration, the raids are viewed as triumphs. In July, President Trump told reporters that "[ICE is] gonna take people out and they're going to bring them back to their countries or they're gonna take criminals out, put them in prison, or put them in prison in the countries they came from."
The raids in Mississippi came only five days after a mass shooting that was motivated by racism and anti-immigrant sentiment rocked El Paso, Texas and left 31 dead. They appear to be the climax of a summer of relentless ICE crackdown on migrants across the nation. Currently, the U.S. operates the world's largest immigration detention system, with an estimated 30,000 people in custody on any given day. The raids began in June, with ICE targeting up to 2,000 migrants in 10 U.S. cities.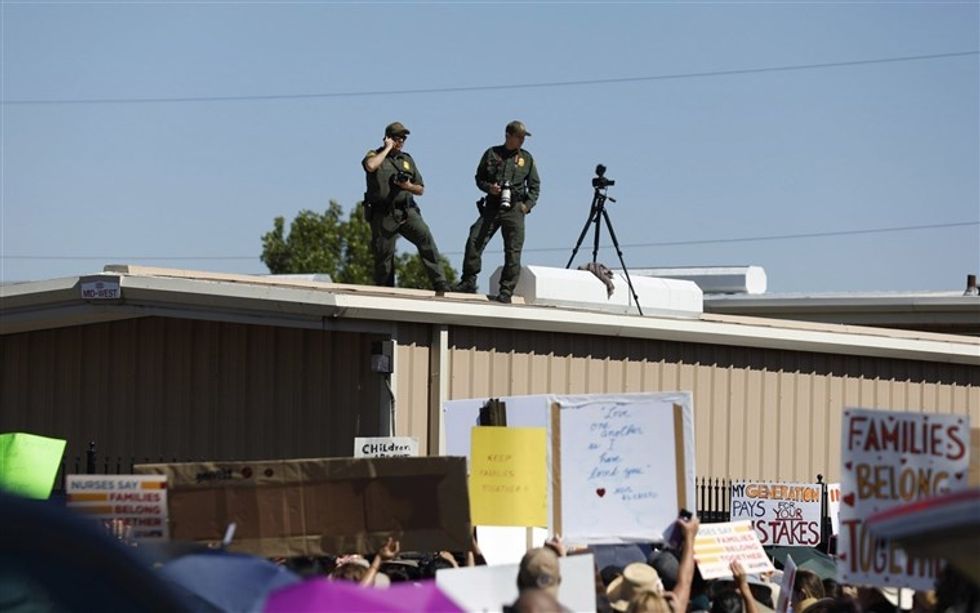 Image via NBC News
These detention centers have been loci of contention for the past few months in particular. On Tuesday, August 6, over 100 hunger-striking immigrants at a Louisiana facility were sprayed with pepper spray, shot at with rubber bullets, and blocked from contacting their families. Reports of atrocious conditions at the facilities have continued to flood in from many sources.

On Wednesday, just one day before the Mississippi raids, a man named Jimmy Aldaoud—who spent most of his life in the U.S. and had never lived in Iraq, though he was of Iraqi nationality—died in Baghdad, after he'd been left homeless and without access to insulin following his deportation. Aldaoud was detained as part of a massive crackdown on the Detroit Iraqi community. In a video filmed before he died, he appears to be sitting on a street in Iraq. "Immigration agents pulled me over and said I'm going to Iraq," he said in the clip. "I said, 'I've never been there. I've been in this country my whole life, since pretty much birth.' … They refused to listen to me."
What Can You Do?
In the wake of this news, and knowing that the raids will likely only grow worse, you might be wondering what you can do. Here are a few suggestions:
Spread and share information about immigrants' rights.
There are many guides in various formats available to the public that detail immigrants' rights. The ACLU has one, as well as the National Immigration Law Center, and the Immigration Defense Project offers a variety of flyers and pamphlets available for distribution. Essentially, the most important fact to share is that if an ICE agent shows up at your door, you are never obligated to open it unless they have a warrant, and you are never obligated to speak to an officer if they stop you in public. They cannot arrest you without a warrant, and you have permission to tell them that you are exercising your right to remain silent.
As an ally, you can also share stories on social media and among your networks, highlight migrants' voices, do your own research into issues of asylum and immigration and contact your representatives to voice your opposition, especially if you live in a state or community where the raids are taking place. You can find your local ICE community relations officer here and your representative here. You can also use the website 5calls.org to find more people to contact.
Report ICE raids when you see them.
If you see an arrest, take note of the officers' badge numbers and license plates and take videos. You can also report raids to hotlines, like United We Dream. If you're a legal U.S. citizen, use your judgment to decide when to speak up and get involved in a raid. Recently, in Nashville, a group of community members noticed that the ICE was surrounding one of their neighbors' vans, and so they formed a circle around the car until the agents left the scene.
Remember that it's unhelpful to report potentially false information about ICE raids, as they can spread unnecessary panic, so exercise caution when dealing with raids in real time.
Donate to help migrants.
A lawyer can make all the difference in a migrant's case. Many migrants qualify for legal citizenship in the U.S. and simply are unable to compile the necessary documentation. The Cornell Law School has a list of organizations seeking donors or volunteers. Just be sure to do your research and vet the charity using a site like Charity Navigator.
Get involved in advocacy groups.
Allies can participate in a variety of contexts. There are many organizations that allow allies to help migrants prepare their documents for citizenship hearings, or coordinate groups to attend these hearings, such as the New Sanctuary Coalition and Cosecha in NYC.
If you're an attorney or are fluent in translating Spanish to English, your expertise is particularly valuable to these groups. Even if not, just attending a court hearing can put enough pressure on judges to turn the tide in favor of migrants.
You can also push your local church, school, or community organization to act as a short-term sanctuary for migrants. If you want to give even more, you could look into underground networks dedicated to keeping migrants and refugees safe.
Organize for the 2020 elections.
Though protests and active allyship can be powerful, none of these small actions can replace systemic changes coming from the very top.
The rising tides of migration to the U.S. are not occurring in a vacuum. They are products of policy issues stemming from root sources like climate change, the War on Drugs, and other large, structural issues that require equally large, structural changes.
Even if you don't believe that undocumented immigrants should be allowed to stay in the country, the images of children crying as their parents are dragged away into unsanitary and dangerous prisons should be enough to stir some basic human impulse to react. There is a better way.
Could her Democratic Debate win unseat frontrunner Biden?
The second night of the 2020 Democratic primary debates gave American voters a glimpse into the policies, platforms, histories, and personalities of 10 more candidates, all vying to stand out in a crowded 25-person race to challenge Donald Trump in the next presidential election. Following up a spirited debate the night before, during which Elizabeth Warren ran much of the show, the second showdown featured the party's two frontrunners, Joe Biden and Bernie Sanders. Biden and Sanders, however, were not the brightest shining stars on the stage by the end of the night. For many Americans, Thursday's debate served as a formal introduction to many of the other candidates in the race, some of whom made quite a name for themselves.
The general consensus, at least according to liberal-leaning media outlets, is that California Senator Kamala Harris won the debate. Harris was exceptionally poised and confident throughout the entire night, answering questions directly and succinctly—a refreshing break from the single-note catchphrasing, discursive meandering, and sometimes chaotic squabbling of many of her opponents.
At one point of heightened bickering (of which there were several), while nearly every other candidate was trying to yell over one another, Harris addressed her colleagues and competitors, reminding them that "Americans don't want to witness a food fight, they want to know how we're going to put food on their tables." She then seamlessly shifted the discussion back to the matter at hand: jobs. Although quick-witted and clever, sure, I would posit that this was not merely a quippy soundbite. It demonstrates a seemingly natural proclivity for leadership, as well as an ability to behave with cool diplomacy in the face of contentious disarray—all of which are traits one might call "presidential."
That, however, was not even the most defining moment of the night for Harris. About halfway through the debate, she aired her grievances with Joe Biden's sordid political relationship with civil rights. Harris addressed Biden directly and with candor. Instead of trying to smear the former vice president, she simply informed him that she was personally hurt by recent comments he made regarding his positive working relationships with now-deceased segregationists in the Senate.
"It was hurtful," Harris said to Biden, "to hear you talk about the reputations of two United States senators who built their reputations and career on the segregation of race in this country. And it was not only that—you also worked with them to oppose busing."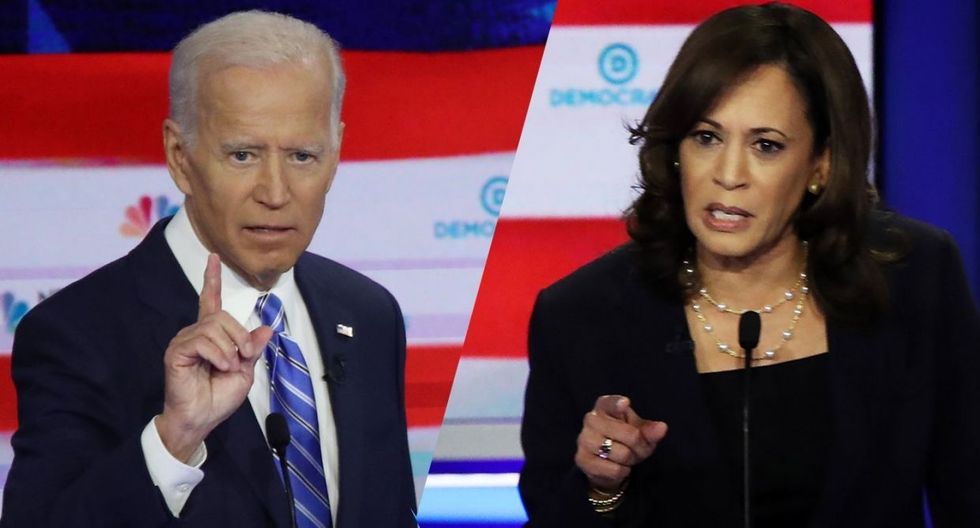 Yahoo News
She then went on to relay the story of a young girl in California being bused in order to integrate into public schools. "And that little girl was me," Harris concluded, "So I will tell you that on this subject, it cannot be an intellectual debate among Democrats. We have to take it seriously. We have to act swiftly,"

Even though he probably should have seen this coming, given the public outcry and a call from fellow Democratic primary hopeful, Senator Cory Booker, for an apology, Biden was clearly rattled by Harris' statements.
In short, he fumbled it. Instead of wielding an opportunity to mirror Harris' sincerity and take her concerns seriously, using the debate platform to finally make an apology, he doubled-down and condescendingly lectured (actually, his tone seemed, at least to this writer, to be teetering on the brink of scolding) Harris, stating that his stance on Civil Rights-era busing was about states' rights, not a tepid attitude towards racial equality.
"I did not praise racists," Biden retorted, "That is not true, number one. Number two, if we want to have this campaign litigated on who supports civil rights and whether I did or not, I'm happy to do that." The former vice president, however, still refuses to issue an apology.
In fact, upon hearing Cory Booker's initial call for an apology, he issued a statement outside of a fundraising event in Washington on June 19th, saying, "Apologize for what? Cory should apologize [...] He knows better. There's not a racist bone in my body. I've been involved in civil rights my whole career. Period."
Joe Biden, who has been the primary frontrunner for the Democratic primary nomination thus far, appears to be largely impenetrable in the face of criticism and scandal, despite being comparatively conservative among a pool of majority-progressive candidates. Only time will tell whether or not Harris has, indeed, finally found Biden's political Achilles Heel.
Either way, though, the first Democratic debate was all about Kamala Harris and the underdogs. In addition to Harris' impressive performance, Mayor Pete Buttigieg of South Bend, Indiana also stood out as intelligent, composed, and unflinching. And Andrew Yang, best known for his somewhat controversial platform of Universal Basic Income (giving every American citizen a monthly stipend of $1,000), also held his own—offering straightforward, no-nonsense, and logically sound answers, even if seldom few questions were directed at him.
A lot can happen between now and February 3rd when the first Democratic primary caucus is scheduled to take place in Iowa. And there will be plenty of chances for candidates to rise and fall in the meantime. If Thursday's debate is any indication of what's to come, however, it appears as if a paradigm shift may be on the horizon, with Senator Kamala Harris leading the charge.
Can the Democratic establishment get it right this time?
With the first Democratic primary still about eight months away, the Democratic party establishment appears prepared to throw all of their weight behind Joe Biden.

To hear MSNBC or CNN tell the story, Joe Biden has been the Democratic party's frontrunner since before he even declared his candidacy. Whether or not this is entirely true, however, is debatable. Misleading polls are being conducted and then misrepresented by many liberal news outlets as a means of solidifying Uncle Joe's frontrunner status early on in hopes of swaying voters toward the "more electable" candidate in the primaries. If Joe Biden can be made to look like he actually has the best chance of clinching the nomination or winning against Trump in a general election, then, voters will be more likely to vote for him as the safe bet.
IVN, or the Independent Voters Network, self-described as "a platform for unfiltered political news and policy analysis from independent-minded authors," has highlighted the biased nature of many political polls. IVN writer, Rudolpho Cortes Barragan reports:
"FiveThirtyEight, which is owned by ABC/Disney, functions as a sort of gatekeeper for polling, and polls are extremely important for candidacies. The public is told that polls judged as A+ by FiveThirtyEight are to be seen as real bellwethers of popular opinion. In reality, 'the polls' are manufactured to produce the results that the pollsters (and their corporate funders) want to see."
Barragan goes on to cite a recent Mammoth University poll as evidence. "The results showed Biden 9 percentage points ahead of Sanders," he writes, "but if you look closely you will see that more than 70% of the people polled are over the age of 50. Any honest person would be able to tell you that the 2020 electorate will be far younger than 50." The data is seldom presented within its full context on mainstream news outlets like MSNBC or CNN, and instills in voters a false sense of Biden's electability and props him up as the "safe" vote.
If this sounds eerily familiar, it's because the same thing happened in 2016. Hillary Clinton, like Biden, was prematurely propped up as the most electable candidate, even though an anti-establishment candidate like Bernie Sanders may have stood a better chance against Trump's "outsider" persona, which resonated with many voters (particularly across the midwest). This was proven in the wake of Trump's victory when analyses showed that many Bernie supporters either did not vote in the general election or jumped on the Trump ticket, preferring the radical change suggested by Trump's "drain the swamp" narrative over Clinton's years of experience as a politician.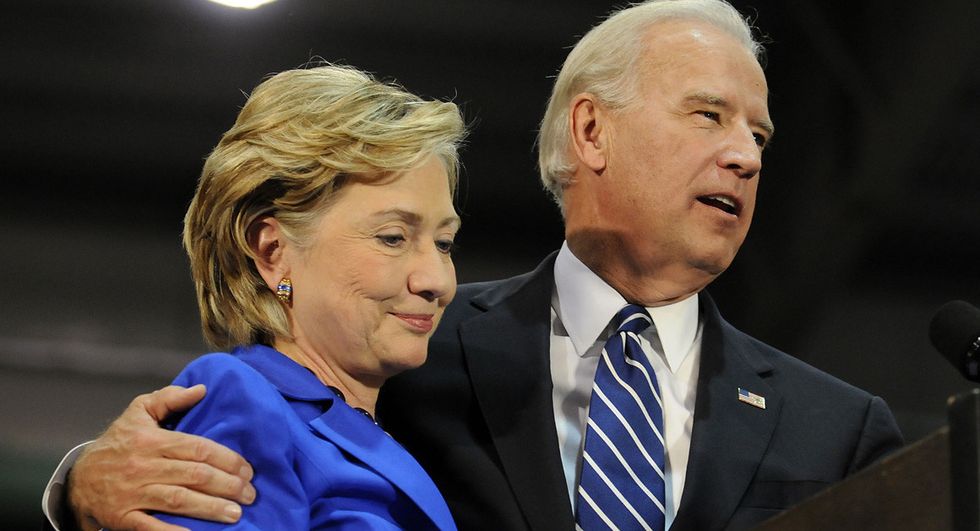 Joe Biden, like Clinton, is firmly rooted in the Democratic establishment. While Trump's approval rating has wavered over the last few years, hitting its low at 35% in 2017, it has remained around 40 to 45% — a number that should be alarming for Democrats going into 2020, as there have been only three single-term presidents since World War II.

Either way, the Democratic party and its voters must avoid making the same mistakes if there is any hope of preventing a Trump reelection. Poll manipulation was not the only issue in the 2016 election. The Democratic National Committee (DNC) was also exposed for unfairly tipping the scales toward Clinton in 2016, effectively rigging the primary against Bernie Sanders.
Donna Brazile, former interim chair of the DNC, revealed in her book, Hacks: The Inside Story of the Break-ins and Breakdowns that Put Donald Trump in the White House, the nefarious– although not technically illegal, according to US District Judge William J. Zloch, who dismissed a class action lawsuit against the DNC – actions of the Committee.
"Hillary would control the party's finances, strategy, and all the money raised," writes Brazile. "Her campaign had the right of refusal of who would be the party communications director, and it would make final decisions on all the other staff. The DNC also was required to consult with the campaign about all other staffing, budgeting, data, analytics, and mailings."
It's unclear whether the DNC's current chair, Tom Perez, will run an honest and fair ship as we approach the 2020 election cycle. Perez held the position of labor secretary during the Obama administration, and Biden publicly threw his support behind Perez during his campaign for DNC chair; whereas Sanders preferred Keith Ellison, who lost by a narrow margin. Only time will tell if Perez will tip the scales in Biden's favor due to their favorable history together, but the Democratic party is no stranger to nepotism, so Perez – especially in light of 2016 – should be watched carefully in the months to come.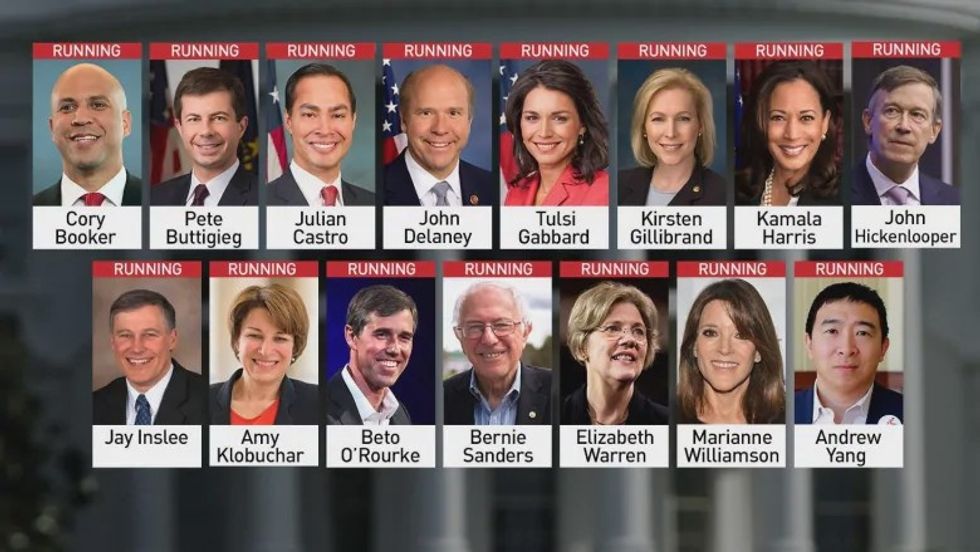 Even if the DNC does run a fair election this time around, electing Joe Biden would be a grave mistake. A mistake that the party already made last time around in the form of gifting the primary to Hillary Clinton. This election will not be one for tepid, center-of-the-road policies. We've already seen how an establishment centrist performs against Donald Trump. The Democratic party must embrace and adopt the progressive push to the left provided by candidates like Sanders and others if they have any hope of winning in 2020. Playing politics as usual will cost the Democratic party, and the nation, another four years of a Donald Trump White House.

We live in a divided nation—but there some things will always bind us together.
Very few people seem to be getting along in America right now. Countless relationships have ended, and families have broken apart because of political and ideological differences, which have only grown more extreme following the 2016 election. The divide between Democrats and Republicans, pro-lifers and pro-choicers, climate-change deniers and believers, and many more have become unfathomably vast.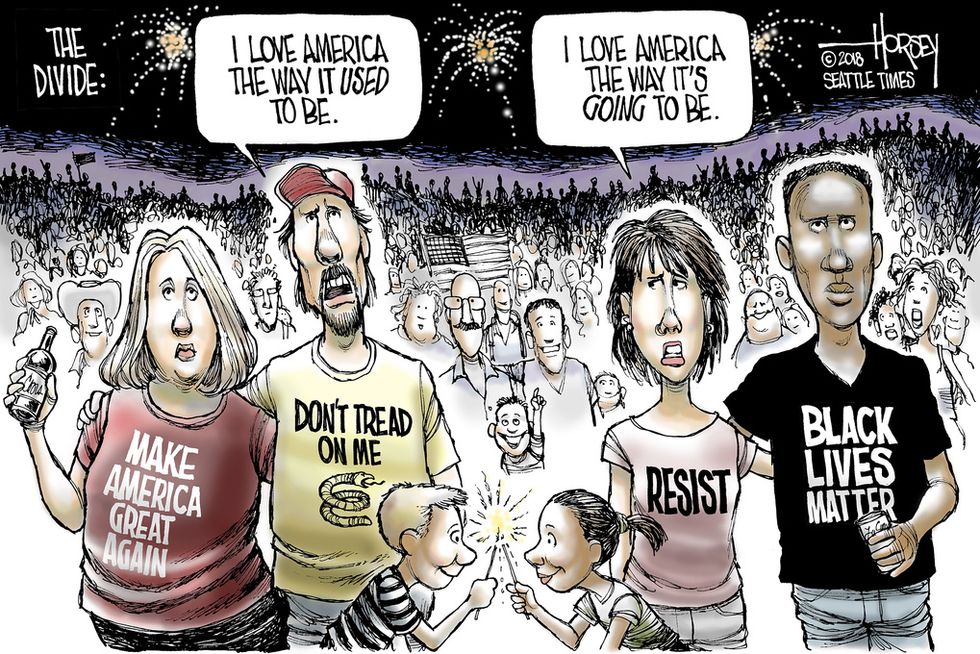 Image via the Seattle Times
But amidst all the chaos, violence and noise, there are just some issues that are decidedly non-partisan; some topics that are so unanimously agreed on that for a moment, it almost seems like we're all only human. In a time of rage, here are the few points of commonality we have.
1. Robocalls Should Stop Forever
There are so many contentious issues being debated in Congress today—from the Green New Deal to bathrooms to anything even remotely connected to the president; it's safe to say that there are very few things everyone in the House and Senate agree upon. But recently, two bills were introduced in the spirit of stopping robocalls—those awful telemarketer messages that constantly interrupt our day with health insurance scams or calls from the Chinese consulate—forever. One is the proposal Stopping Bad Robocalls, from Senator Frank Pallone of New Jersey. The other is Massachusetts Senator Ed Markey's Telephone Robocall Criminal Abuse Enforcement and Deterrence Act. Both of these proposals will make it much harder for telemarketers to call and force their wills upon unsuspecting constituents. According to Markey, "If this bill can't pass, no bill can pass."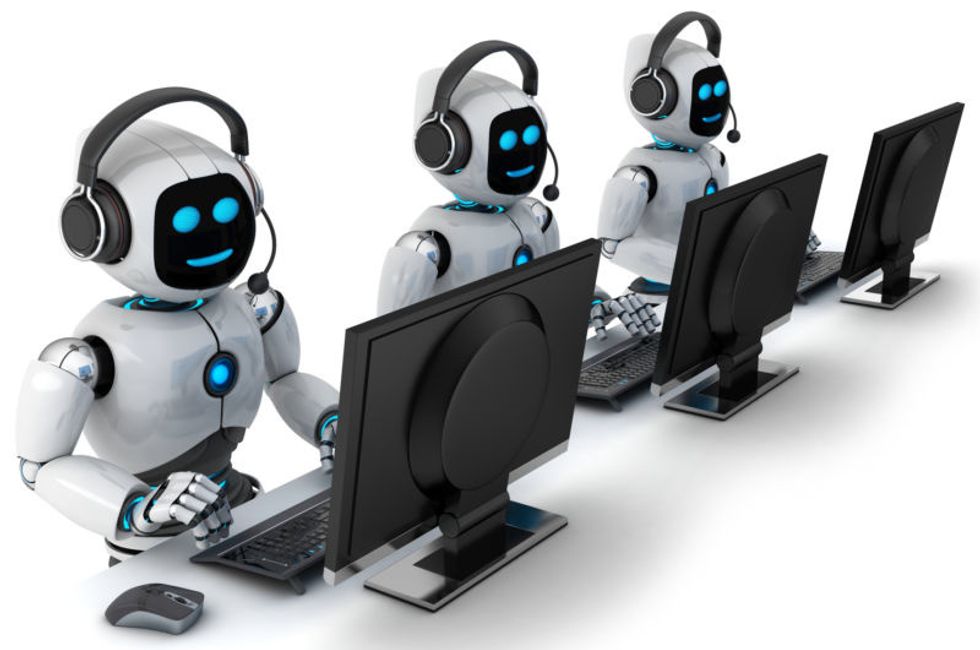 AI support centre Image via Ars Technica
2. Voting is Important

Now, though the issue of who to vote for is one of the easiest ways to turn an ordinary Thanksgiving dinner into a full-on screamfest, most Americans do agree that as citizens of this country, we are responsible for performing our civic duty and making our political opinions heard. Starting way back with the Founding Fathers, this has been an American ideal that nobody except for the staunchest anarchists or most apathetic among us is resistant to. Even so, only around 58.1% of America's voting-eligible population voted in 2016, although 67% of Americans believe that not voting is a huge problem, according to a survey by the Public Religion Research Institute. Maybe the disparity lies in the fact that the people who do not believe in voting also probably wouldn't be too likely to respond to a random political survey.
3. The News Is Fake
No matter where you prefer to get your news, most Americans agree that the media has serious issues—namely the abundance of falsified information plaguing and distorting everything from our elections to our dating lives. The issue isn't only a problem among journalists; politicians themselves are also widely distrusted, and for a good reason. In 2010, Senator Jim McMinn proclaimed that 94% of bills in Congress are passed without issue (it was found to be about 27.4%—although who knows if that statistic is true, though it did come from a Pulitzer-prize-winning political fact-checking organization). Since then, things have spiraled more and more out of control. There's no legitimate way to check how much fake news is out there, but according to one survey, most viewers were suspicious of 80% of the news they saw on social media and 60% of what they saw online overall. Though if you're like the majority of Americans, you won't be taking this article's word for it.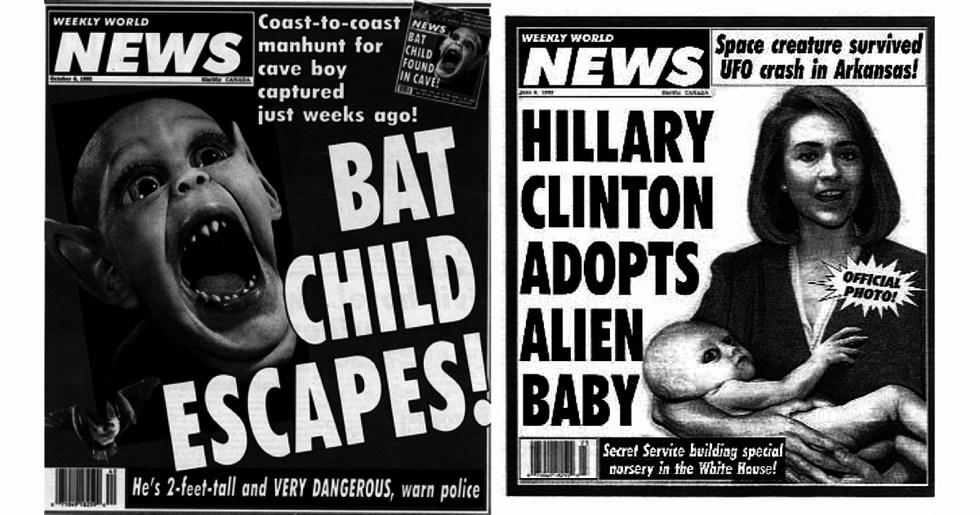 Image via Vox
4. We Should Have Healthcare

Although there is certainly not a clear consensus, most Americans do support healthcare for all. According to a 2018 poll, 6 out of 10 Americans believe that the government should provide healthcare for everyone; another survey from The Hill found that 70% of Americans support Medicare for all, and even a small majority of Republicans are in favor of the idea.
5. The Nation Is Divided
We can all agree on one thing: disagreeing. 81% of Americans believe that we are more divided than at any other time in our nation's history, according to Time. (Remember, there was this thing called the Civil War). Americans can't even agree on what exactly the nation's most significant points of disagreement are: most Democrats believe gun control is a huge issue while most Republicans consider it unimportant; same with climate change and income equality, according to surveys from the Pew Institute.
Although contention and chaos might be the laws of the day, at least we'll always have a shared hatred of telemarketers to bind us all together.
---
Eden Arielle Gordon is a writer and musician from New York City.

Historically, fewer than 10% of all presidential vetoes have been overturned, or 106 in total.
On Tuesday, the House of Representatives voted 245-182 to overrule Donald Trump's declaration of national emergency regarding immigration at the U.S.-Mexico border. Trump declared a national emergency on February 15 in hopes to redirect up to $8 billion from military funds and the Treasury to fund a border wall. While unprecedented, the tactic could theoretically manipulate the Constitution's funding laws to successfully bypass Congress and allow a sitting president to reallocate funds without congressional permission. Even though the House passed the resolution to terminate the declaration of emergency, Trump has vowed to veto the resolution if it should make it to his desk. So how can Congress overrule a veto, and how rarely is it done?
When a president vetoes a bill, Congress can only override the veto by taking a second vote in both chambers and passing the bill with a two-third majority in both houses. Historically, fewer than 10% of all presidential vetoes have been overturned, or 106 in total. The last time Congress over-ruled a veto was October 11, 2000, when Bill Clinton's bill Energy and Water Development Appropriations.
The rarity of a veto override is attributed to the bipartisan conflict of each chamber of Congress. For example, in 2000, the Republicans held a majority in both the Senate and the house when they overruled the sitting Democrat president. The current Congress is divided between a Democrat-lead House (235-199) and a Republican-led Senate (53-45). Achieving a two-thirds majority in both chambers of Congress is simply unlikely when they are led by separate parties.
As for the resolution to overrule Trump's national emergency, the Senate is set to vote on the resolution before March 18. Since it's a privileged measure, no filibustering is allowed; only a majority will pass or defeat the resolution. The crux of the matter is whether enough Republican Senators can be swayed to vote with the Democrats. As of Friday, three Republican Senators have vowed to to do so: Susan Collins of Maine, Lisa Murkowski of Alaska, and Thom Tillis of North Carolina. Only four more would be needed to send the resolution to Trump, assuming all Democrat Senator voted with their party. According to Five Thirty Eight, if Trump vetoes the measure, then both chambers of Congress are short of the votes needed to override (50 short in the House and 20 short in the Senate).
Thom Tillis wrote an op-ed for The Washington Post explaining his position to vote against party: "As a U.S. senator, I cannot justify providing the executive with more ways to bypass Congress," Tillis explained. "As a conservative, I cannot endorse a precedent that I know future left-wing presidents will exploit to advance radical policies that will erode economic and individual freedoms."
Prior to the House vote, Speaker Nancy Pelosi addressed House Republicans, "Is your oath of office to Donald Trump or is it to the Constitution of the United States? You cannot let him undermine your pledge to the Constitution."
Meg Hanson is a Brooklyn-based writer, teacher, and jaywalker. Find Meg at her website and on Twitter @megsoyung.