"A tree is best measured when it is down," the poet Carl Sandburg once observed, "and so it is with people." The recent death of Harry Belafonte at the age of 96 has prompted many assessments of what this pioneering singer-actor-activist accomplished in a long and fruitful life.
Belafonte's career as a ground-breaking entertainer brought him substantial wealth and fame; according to Playbill magazine, "By 1959, he was the highest paid Black entertainer in the industry, appearing in raucously successful engagements in Las Vegas, New York, and Los Angeles." He scored on Broadway, winning a 1954 Tony for Best Featured Actor in a Musical – John Murray Anderson's Almanac. Belafonte was the first Black person to win the prestigious award. A 1960 television special, "Tonight with Belafonte," brought him an Emmy for Outstanding Performance in a Variety or Musical Program or Series, making him the first Black person to win that award. He found equal success in the recording studio, bringing Calypso music to the masses via such hits as "Day-O (The Banana Boat Song)" and "Jamaica Farewell."
Harry Belafonte - Day-O (The Banana Boat Song) (Live)www.youtube.com
Belafonte's blockbuster stardom is all the more remarkable for happening in a world plagued by virulent systemic racism. Though he never stopped performing, by the early 1960s he'd shifted his energies to the nascent Civil Right movement. He was a friend and adviser to the Reverend Doctor Martin Luther King, Jr. and, as the New York Times stated, Belafonte "put up much of the seed money to help start the Student Nonviolent Coordinating Committee and was one of the principal fund-raisers for that organization and Dr. King's Southern Christian Leadership Conference."
The Southern Poverty Law Center notes that "he helped launch one of Mississippi's first voter registration drives and provided funding for the Freedom Riders. His activism extended beyond the U.S. as he fought against apartheid alongside Nelson Mandela and Miriam Makeba, campaigned for Mandela's release from prison, and advocated for famine relief in Africa." And in 1987, he received an appointment to UNICEF as a goodwill ambassador.
Over a career spanning more than seventy years, Belafonte brought joy to millions of people. He also did something that is, perhaps, even greater: he fostered the hope that a better world for all could be created. And, by his example, demonstrated how we might go about bringing that world into existence.
For any recent graduate, there's a high probability that the first job you take out of school will have little to do with your recently acquired degree. I know that was the case for me. I studied the business of fashion for four years, learning the ins-and-outs of the industry while expanding my network.
However, in my final year of undergrad, I suddenly realized that maybe fashion wasn't my endgame. Although I worked several jobs encompassing retail, marketing, customer relations, merchandising, and e-commerce, I had no clue what I actually wanted to pursue. After mulling over my options, it hit me that my passion is marketing and branding.
I panicked as I flipped through job postings on Google and LinkedIn, trying to determine if I could meet the requirements for a copywriter or marketing specialist. It seemed that I needed expertise like . . .
" Two years of experience in PPC advertising"
" Has written at least two dozen bylines for a major publication"
I was freaking out, thinking that I'd never have a shot at working in my dream industry. Even though I'd taken a slew of courses to reinforce my marketing skills, I worried that I was coming up short.
How could I create an eye catching resume when I'd never worked in marketing? While I still have a lot more to learn, I was certain that many of the skills I gained within fashion are transferable. It was clear that if I wasn't confident enough to talk about my expertise, my resume would have to do the talking for me.
I wanted my resume to highlight my added value without compromising on truth. Not to mention my stress about the state of the job market and my current prospects. I needed a guaranteed way to stand out. I needed a professional resume-writing service.
After some thorough research, I came across TopResume , a top-rate professional resume-writing service that offers personalized recommendations that help you craft a unique and engaging career story. I was definitely a bit skeptical about paying someone to help boost my resume, but then I saw a little blurb on TopResume's website - for each day searching for a job, you're losing a day's worth of pay. Wow, I never thought about it like that.
I was still somewhat dubious, but if I didn't receive twice as many interviews within 180 of receiving the final product, TopResume has a 60-day money back guarantee! "Wow?" I thought.
So I scheduled a free expert resume review. I was surprised that before I even submitted my application, TopResume could determine whether or not my resume needed an update.
After my free review, I was matched with my expert writer, Donna, who was extremely well versed in marketing and quite knowledgeable about the apparel industry! Did I mention that she'd worked in Human Resources and Recruitment? It was a match made in heaven.
We went over some of the nitty gritty details like language and format to amplify the clarity of my resume. The amazing part is that before I received my updated resume, Donna optimized it for Applicant Tracking Systems. An ATS filters potential applicants' resumes to match specific keywords.
Employers use an ATS to cut-down on recruitment time through automation. Donna told me that if my resume wasn't optimized properly, all my hard work would be for nothing.
The process was quick, easy, and more beneficial than I'd ever imagined. I'm absolutely in love with my revitalized resume and employers seem to agree. I even paid for a LinkedIn profile makeover to make sure my updated resume was being seen by as many people as possible!
Ever since I updated my resume I've had more than twice as many interviews and even have some leverage to negotiate a higher salary. Even better, TopResume gave me the opportunity to pursue an industry I had little experience in. Now that's invaluable.
Update: Stop stressing over your resume and hand it over to the experts. Get a professionally written resume today!
The economic impact of reopening is unclear, but the goal to keep government "small" is unwavering even in a crisis
In the coming weeks many US states will begin the process of loosening COVID-19 lockdown restrictions and "reopening" their economies.
Other states have already done so.
While the argument for reopening has been unequivocal—it's supposedly what we need to save our flagging economy from a full-blown depression—it's not clear that it will serve that function at all. Recent polling has shown that the vast majority of Americans support social-distancing and stay-at-home measures and are not enthusiastic about the prospect of going back to restaurants and crowded stores while the coronavirus pandemic is ongoing. Which means that the number of customers who return as states drop their restrictions may not be enough to keep small businesses afloat.
Unfortunately that majority opinion has not received as much attention as many of the loudest advocates for reopening—who have argued that a death toll that is likely to more than double current figures is worth it, or that the whole pandemic is just a hoax. Of course it makes sense for small business owners and people who are struggling to make ends meet right now to want to get back to work, but what good will it do?
If cases spike, overwhelming local hospital systems and causing deaths and tremendous medical debt in the process, then restrictions will need to be reinstated, and the economic problems we're currently dealing with will only be prolonged. Right now we lack the widespread testing and the sufficiently improving conditions to support reopening without a vaccine. There are measures we could take at the federal level to improve the situation without such startling risks, but we are ignoring those options—treating reopening like it's the only solution available—for one simple reason: Americans hate "big government."
Last Monday, cases hit their lowest daily total since March. Today, the case number is up a couple thousand cases… https://t.co/NJoLmhZwMZ

— The COVID Tracking Project (@The COVID Tracking Project) 1589839717.0
Since at least the 1980s our society has been flooded with anti-government propaganda. We recite mantras about government mismanagement, waste, incompetence, while ignoring successful programs at home and abroad. One of our two major parties has devoted much of its political willpower to actively sabotaging federal programs and agencies like the US Postal Service to prove their point and push for further privatization (that they, along with their donors and friends, stand to personally profit from). In this context, the kind of aggressive federal spending we would need to keep small businesses and struggling families afloat in current conditions is virtually unthinkable.

Even America's relatively compassionate party is only pushing fairly moderate measures that are likely to be whittled down and paired with massive business subsidies in the Senate—just like what happened with the Cares Act in March. In its current form the Heroes Act includes $175 billion in housing assistance, a second round of $1200 stimulus payments (with children receiving as much as adults this time), $200 billion in hazard pay for essential workers, $1 trillion in funding for states to pay their vital workers, and a six month extension of the $600 unemployment expansion.
Undoubtedly these measures will help a lot—though not as much as more generous proposals—but they ignore some major issues. The biggest problem (apart from the fact that the senate isn't going to let the bill pass as is) is that states are straining to make the basic unemployment payments that the $600 expansion is meant to supplement. As a result, many of the tens of millions of people trying to file for unemployment have been stymied by bureaucratic foot-dragging and red tape, and now states are using reopening as a way to push workers off of unemployment and protect state budgets from possible bankruptcy—an outcome which Senate Majority Leader Mitch McConnell has no interest in preventing. In some states there are even systems being implemented to report workers who refuse to go back to work, regardless of their circumstances or legitimate fears.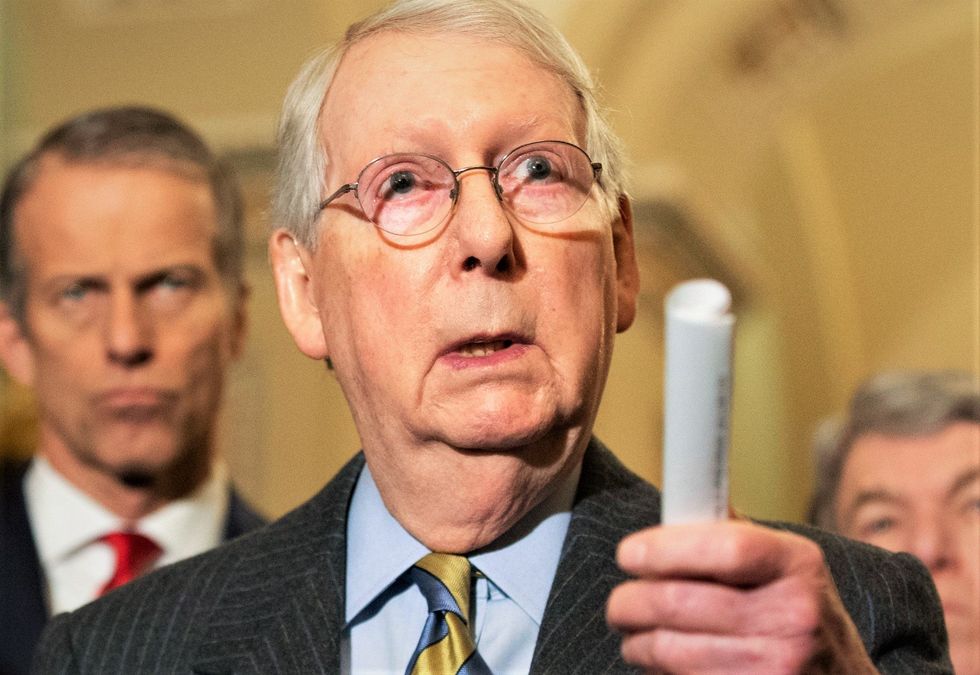 Whether any of this will improve the national economy in the long run remains to be seen. What is clear is that state governments are being understandably cautious with their budgets, and the Republican party is playing their usual political games with lives, health, and livelihoods on the line. The result is that states are reopening, and millions of workers are about to be pushed off unemployment. The next stop is cutting retirement benefits, and fully dissolving any remnant of a social safety net this country has.

As we enter what is likely to be another global depression, it's worth keeping in mind that these programs are among the measures that helped us get through the last one under FDR and that countries that chose a different path were pushed toward a scarier form of politics that has lately been threatening resurgence: outright fascism. Let's try not to repeat the mistakes of the 1930s.
Plus, how to apply for unemployment.
A record number of Americans have applied for unemployment benefits in the wake of the coronavirus pandemic. So many, in fact, that there has been a 3000% jump in jobless claims since early March. Unfortunately, the situation is likely to only get worse. According to Citi economist Andrew Hollenhorst, "Further job loss expected in coming weeks is very likely to push unemployment above 10%, even taking account of a potential steep decline in the labor force participation rate, as some displaced workers are neither furloughed nor looking for work."
Of course, if you've been outright fired from your job, you can at least take comfort in the fact that you face a relatively straightforward process for applying for unemployment. But what if you've been furloughed? What do you do now?
What is a furlough?
Furlough's have become increasingly common as the pandemic has continued to devastate the American job market. In short, a furlough is when an employee is put on an unpaid leave from work for an indefinite amount of time. According to the Office for Personnel Management, there are two types of furlough:
"An administrative furlough is a planned event by an agency which is designed to absorb reductions necessitated by downsizing, reduced funding, lack of work, or any budget situation other than a lapse in appropriations. Furloughs that would potentially result from sequestration would generally be considered administrative furloughs."
"A shutdown furlough (also called an emergency furlough) occurs when there is a lapse in appropriations, and can occur at the beginning of a fiscal year, if no funds have been appropriated for that year, or upon expiration of a continuing resolution, if a new continuing resolution or appropriations law is not passed. In a shutdown furlough, an affected agency would have to shut down any activities funded by annual appropriations that are not excepted by law. Typically, an agency will have very little to no lead time to plan and implement a shutdown furlough."
A furlough is, by its nature, temporary, but that doesn't mean that you can count on getting your job back. Many private and public companies have furloughed employees as a cost saving measure in hopes of weathering the economic turmoil of COVID-19 and hiring back furloughed employees as soon as possible, but as economies grind to a halt across the world, it becomes more and more likely that furlough will turn to permanent termination for many workers. As Jie Feng, an assistant professor in the Rutgers School of Management and Labor Relations told the Society for Human Resource Management, "Unlike layoffs, furloughs reduce labor costs without adding new costs such as severance packages and outplacement services." That means that, unfortunately, your company may just be putting off termination in order to avoid the costs associated with it.
While you likely still have healthcare as a furloughed employee, its not a guarantee, so its worth verifying with your specific company what benefits you retain during your leave.

Do I qualify for unemployment if I've been furloughed?
While you wait to see how long your furlough lasts, you can at least take comfort knowing that you probably qualify for unemployment benefits, particularly as they've been expanded under the $2 trillion coronavirus relief package. Usually, it wouldn't be a guarantee that furloughed workers would qualify for unemployment (it depends on the state you live in) but thanks to the new relief packaged, anyone who was furloughed due to the coronavirus outbreak qualifies for unemployment insurance. Additionally, unlike filing for unemployment because you've lost your job, furloughed employees do not have to prove they lost their jobs. Keep in mind that if you're on paid leave or are able to work from home, you won't qualify for the updated unemployment benefits.
According to CNET, you are likely eligible for additional unemployment under the new package if: "you're a part-time or self-employed worker, as well as if you're already unemployed or can't work because of COVID-19."
You are also eligible if:
You were set to start a new job and can't because of the outbreak
You collect veteran or Social Security benefits
Your job closed due to the coronavirus (for instance, restaurants or businesses deemed "nonessential")
You're not working because you have to care for children or other family members who would otherwise attend school or another facility
So, how much money will I get?
While the total sum of the unemployment money you receive will depend on your state's unemployment plan, the new federal relief package will give you an extra $600 a week on top of whatever you get through your state. It will also cover you for an extra 13 weeks in addition to whatever amount of time your state unemployment program covers. Most states unemployment benefits are upwards of 26 weeks, meaning you're likely to be covered for around 39 weeks. How much money you'll receive is entirely dependent on your state, for example, California residents get $450 a week so the extra $600 would put their weekly benefits at more than $1,000, but Florida residents get a max of $275 per week, putting their total unemployment at a maximum amount of $875.
How do I apply?
There is no way to apply for unemployment via the federal government, so you'll have to find the specific process for your state. Luckily, you can apply immediately. You used to have to wait at least a week to receive benefits, but thanks to the stimulus package you can now expect a more immediate turnaround time. While some states have waived the waiting period, others might still have one implemented. To find out what your state's unemployment program looks like, refer to the table on this site or select your state on this page.
Automation is set to replace a large portion of the American workforce. What do we do once it happens?
In his 1984 essay Is it O.K. to be a Luddite?, Thomas Pynchon predicted that "the next great challenge to watch out for will come when the curves of research and development in artificial intelligence, molecular biology and robotics all converge." Nearly 35 years later, that convergence is upon us. Barring some sort of federally enforced halt on technological progress, automation of most basic services is inevitable.
Self-driving cars are continuing to improve. Automated checkout lines are being implemented all over the American retail space. There are even programs being written that may be doing the majority of our accounting work in the future. Sadly, the common claim that technological advances and economic growth go hand in hand with job creation is spurious at best. In 1964, AT&T was worth $267 billion (adjusted for inflation) and employed upwards of 700,000 people. Today, Google, which is worth roughly twice as much as 1960s AT&T, only employs about 88,000. According to the McKinsey Global Institute up to 375 million people could be out of work by 2030. Unlike the second industrial revolution, which gave us cars and airplanes in the 20th century, the third industrial revolution probably won't create many new jobs. In fact, by that same 2030 mark, the U.S. could be staring down the barrel of 35% unemployment.
The specific numbers, which I've thoroughly explored here, aren't nearly as important as how the U.S. government chooses to address the issue. Mass unemployment is coming, and it's hard to even imagine what it might look like, let alone how we're going to deal with it. In his piece A World Without Work, Derek Thompson attempts to tackle this issue, comparing the future United States to the present Youngstown, Ohio, a once prosperous steel town that lost 50,000 jobs to overseas manufacturing in the late seventies. In the years following the steel industry's evaporation, the rates of depression, suicide, and spousal abuse all jumped up radically. According to professor Jonathan Russo, "Youngstown's story is America's story, because it shows that when jobs go away, the cultural cohesion of a place is destroy." Thompson's thesis is that work is so ingrained in the American psyche that regardless of whether or not we end up with a welfare state to take care of the millions of jobless, there will be civil unrest. Kurt Vonnegut came to a similar conclusion 63 years earlier in his book Player Piano, in which the government was forced to not only provide complete welfare for the unemployed masses, but fake jobs as well.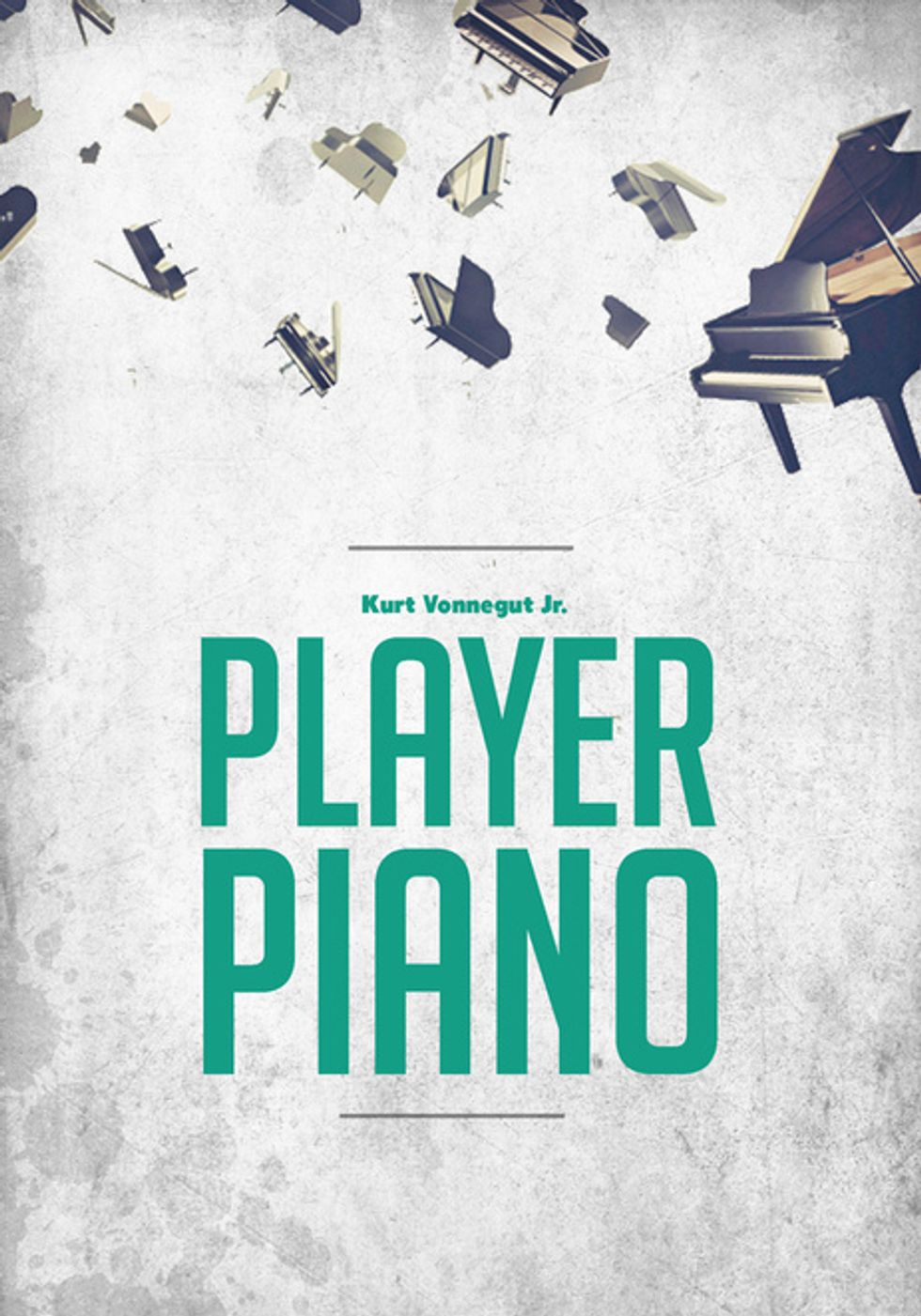 With regard to the impending employment drought, the government is left with a few options. They can ignore the issue, allowing millions to slip into grinding poverty, turning Youngstown, Ohio into the norm. This type of laissez-faire capitalism would have made Ronald Reagan blush but the problem is, with no money, there are no consumers. Another solution that's been popularized in recent years is Universal Basic Income, a program in which the government pays all of its citizens enough money to live, regardless of whether or not they're employed. Plenty of tech moguls, from Elon Musk to Mark Zuckerberg, have embraced the idea that the money made from technological advances should be, at least partially, given back to the people. On paper, it's a no-brainer. People need money to live, and companies need people to have money or else no one would buy anything. This would, as it were, keep the trains running on time. The problem is, this plan ignores Thompson's point about the vacancy of purpose left by a post-labor economy. There's a feeling of despair attached to having nothing to do. Anyone who's ever spent a teenage summer vacation not working can attest to this, and as evidenced by Youngtown, this listlessness can be destructive, both physically and psychologically.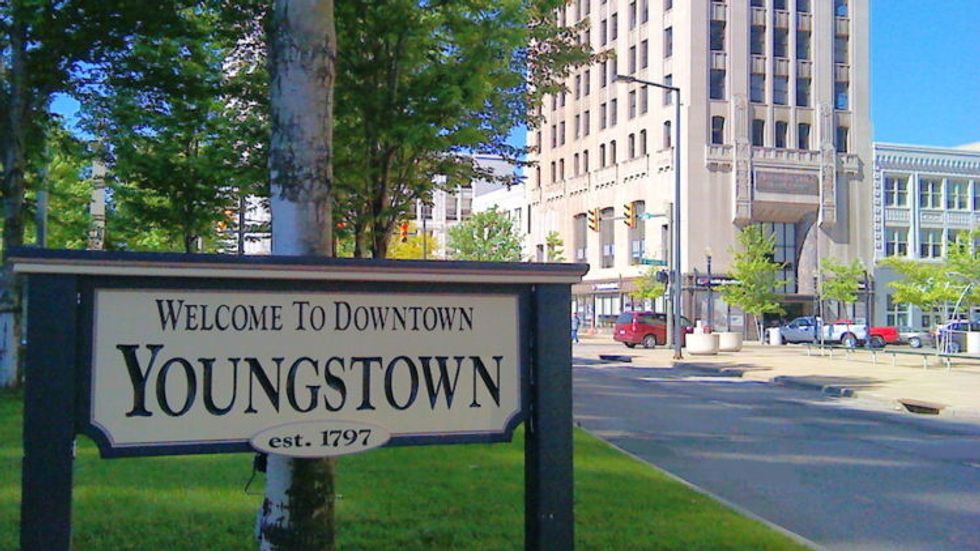 There is a third option however, one that's helped Germany lower its unemployment rate, called work-sharing. Essentially, the program cuts hours rather than employees. For example, if a company needs to cut 30% of its low level accounting staff, instead of firing 30% of its workers, it cuts everyone's hours by 30%. Conventional wisdom says that inoculating less efficient workers from layoffs while cutting the best workers' hours is a recipe for disaster, but we are entering a distinctly unconventional time. If employees are losing their jobs to hyper-efficient automation, the potential dip in productivity should be more than mitigated. That said, work-sharing doesn't completely fix the problem either. Unless major corporations suddenly start valuing benevolence over higher profit margins, less hours means less pay. Trim the hours enough and the results of work-sharing and the results of ignoring the problem altogether start looking eerily similar.

Maybe Vonnegut had it right in 1952. Maybe the only way to simultaneously combat mass unemployment and the moral corrosion that takes place when people feel they have no purpose is for the government to manufacture meaningless tasks for the millions of unemployed. It's possible that it doesn't have to be quite that bleak. American infrastructure is
due for a massive overhaul
, and
construction workers
aren't at particularly high risk of losing their jobs to robots any time soon. Some have suggested that the best way to address the automation problem is through a
new New Deal
, allowing people to find work rebuilding roads and bridges. But this is only a temporary fix. There's only so much infrastructure to rebuild. And, there's only so long before construction jobs in unpredictable conditions are automated out with the rest of the workforce. Of course, it's possible by then that American society will have found a way to define individual purpose as separate from occupation. If not, Youngstown may be a snapshot of the future.
Matt Clibanoff is a writer and editor based in New York City who covers music, politics, sports and pop culture. His editorial work can be found in Inked Magazine, Pop Dust, The Liberty Project, and All Things Go. His fiction has been published in Forth Magazine. -- Find Matt at his website and on Twitter: @mattclibanoff
And is this a good thing?
Test runs of self-driving cars conducted by both Uber and Tesla have recently caused some of the first fatalities associated with automated vehicles. The companies' respective responses to these tragedies were apologetic but came off somewhat cynical, as if human life were just an associated cost of progress. Still, many believe that self-driving cars can make the road a safer place, and frankly, they may have a point. 40,000 people died on the road in 2017, and human error was a factor in about 90% of these collisions. Currently, the technology just isn't there, but considering the amount of money being pumped into the idea, it's only a matter of time before self-driving vehicles take over the road. As we inch closer to the technocratic dream of super highways filled with robot cars, it's important to remember that disruptive technology–that necessarily obsolesces certain industries–has a very real impact on society.
Last year, Elon Musk unveiled his fully electric semi truck. It can travel 500 miles before needing a charge, and features a very advanced autopilot system. Tesla claims the truck can drive itself on highways, and while it's far from completely automated, it's pretty clear what Musk hopes the next version will have. This is bad news for a large portion of the American workforce.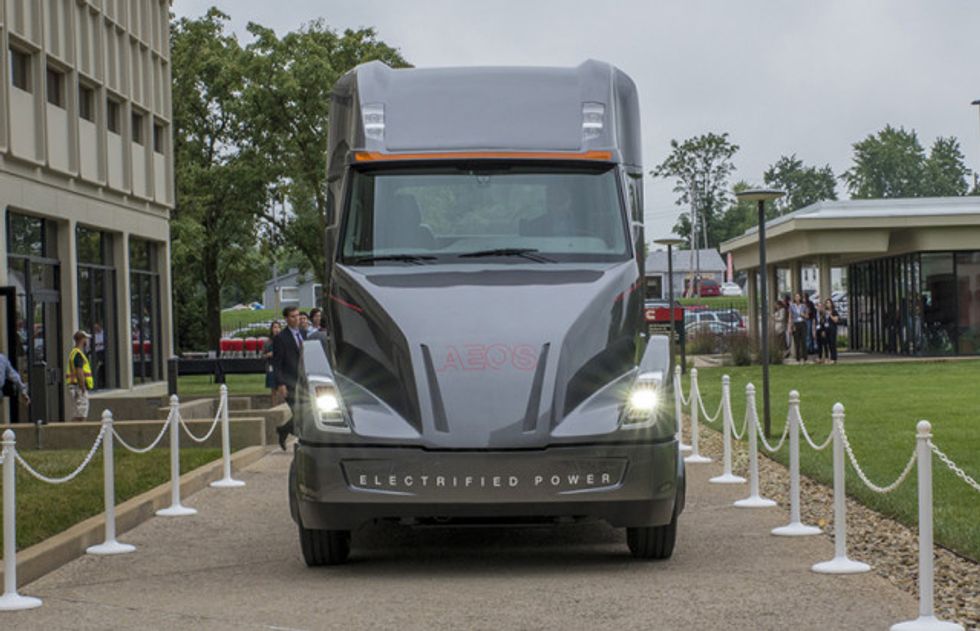 An electric semi truck
Currently, there are 3.5 million truck drivers in the United States. Including non-drivers, the trucking industry employs one in fifteen American workers. On top of this, there are around 375,000 taxi drivers and chauffeurs, and close to 700,000 bus drivers. It's not just jobs that will be affected by automated vehicles though. Ancillary jobs, such as auto repair, will also fall by the wayside as new safety features begin reducing the amount of traffic accidents. While there are numerous benefits to automated vehicles, such as more efficient parking and emergency services, the transition from human drivers to autopilot is going to be incredibly bumpy. The assertion made by Joel Lee (editor in chief of Make Use Of) that "the long-term gains that we'll see as a society far outweigh the short-term growing pains and inconveniences," is one that echoes the sentiments of technocrats like Elon Musk and Dara Khosrowshahi. That said, someone would have to be deliriously out of touch to call the loss of over five million jobs (about 4% of our total workforce) an "inconvenience."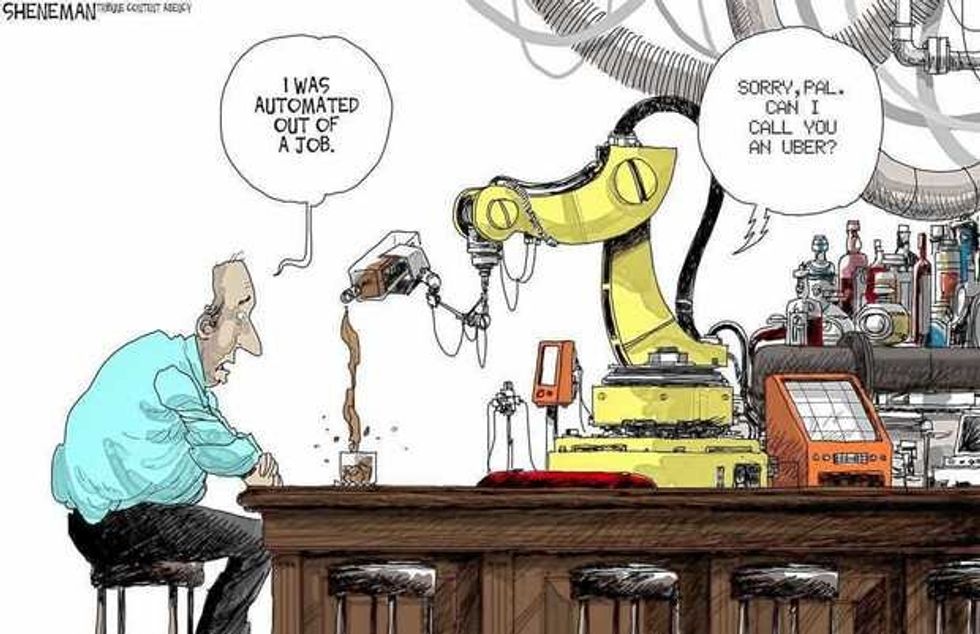 The future
The average age of an American truck driver is 55-years-old. The median income is around $42,000 a year. It's not a job that'll make someone rich, but it's enough to pay the bills and has been a safe career path for those without a college education. For many of these drivers, re-education isn't an option. Middle-aged people with families and mortgages can't afford to uproot their lives and go back to school. Self-driving cars may be a net good for society, but the technology definitely comes with some risks.

That said, the propensity to eliminate jobs isn't a feature that's unique to self-driving vehicles. There are some who believe that within 30 years, most of our jobs will be automated, resulting in unemployment rates as high as 50%. Less optimistic estimates have stated that up to 73 million jobs will be eliminated by 2030. Essentially what we're staring down the barrel of, is a Player Piano-type situation, in which the demand for work severely outweighs the supply. Unfortunately, the technological advancements that will eventually lead to our occupational undoing are going to continue. As professor Moshe Vardi put it, "the genie is out of the bottle." There seems to be only two options going forward. Either American society moves to address the issue of mass unemployment, setting up programs like Universal Basic Income and supporting those who can't work, or it doesn't, and we end up in class system that's so rigidly defined, the people at the bottom might as well be slaves.