We've all been there. You were gifted a dumb present that you'll never in a million-zillion years ever use and you're too polite to tell anyone any differently. It sits at the bottom of your drawer for months, then years. And when you finally feel like enough time has passed, you can throw it out in good conscience.
A return is almost always out of the question. Plus, gift givers don't often include a return receipt, and we all know we wouldn't dare ask for one. I'd rather admit to a crime than confess I don't like a gift - how insulting to the gifter's sense of aesthetics.
And-hey, I have limited drawer space. Who can keep these unwanted gifts for six months when there isn't any space for them? I hate clutter, and unwanted gifts are just that.
This year, I am making an effort to swiftly remove any unwanted gifts from my house without hurting anyone's feelings…and potentially benefiting others. As the old saying goes, one man's trash is another man's treasure. And thank goodness for that.
From the The Guardian:
"According to research published this week by the consumer body, one in four people (24%) received an unwanted or unsuitable gift for the Christmas of 2021. Meanwhile, a separate study by the personal finance comparison site Finder said £1.2bn was wasted on unwanted Christmas gifts each year."
Come to terms with the fact that you will never use that gift and follow these quick tips to offload those unwanted gifts:
Donate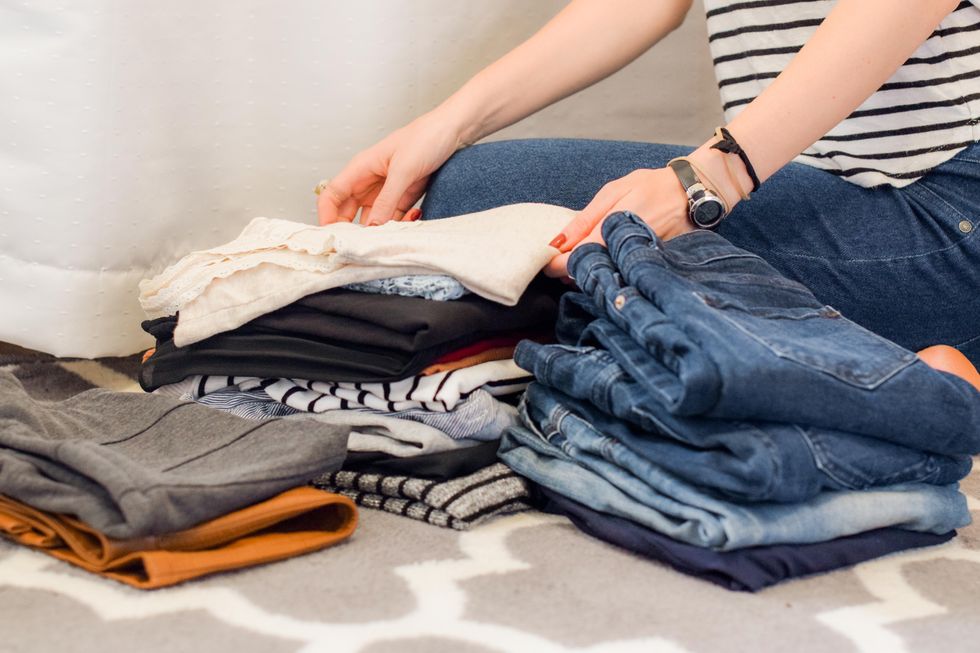 Sarah Brown via Unsplash
The most obvious choice for those unwanted pairs of mud-green sweat socks and that same fluffy robe you get every year from your Aunt Judy is to donate them. Just round up everything you don't want and Google the donation center closest to you.
This is also a fantastic excuse to purge your closet of that pile of stuff you've been meaning to get rid of. A few bags of give-away-clothes will get your spring cleaning out of the way early.
Sell Them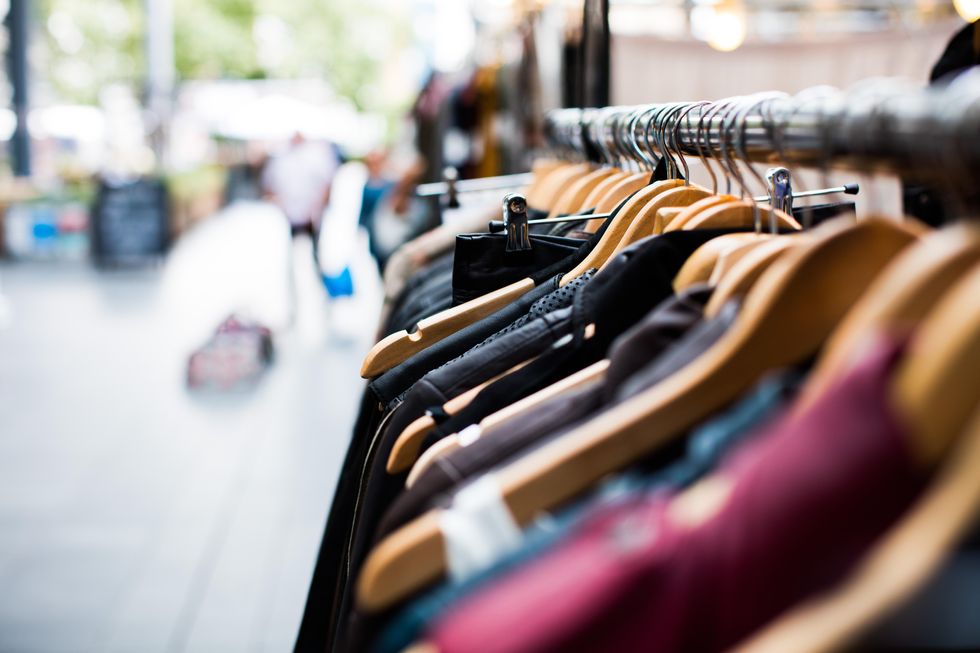 Artificial Photography via Unsplash
Resale websites are all the rage right now. If you got a pair of pants that don't fit or a sweater that isn't your style, resell them on a website dedicated to just that. Sites like Poshmark, Mercari, and DePop are known for selling those trendy pieces of clothing you barely used.
Thrifting has never been hotter. Hop on the trend while people are constantly perusing sites for the hottest deal. Then reward yourself for being so virtuous, by dropping the cash on some fabulous things you'll actually wear!
Re-Gift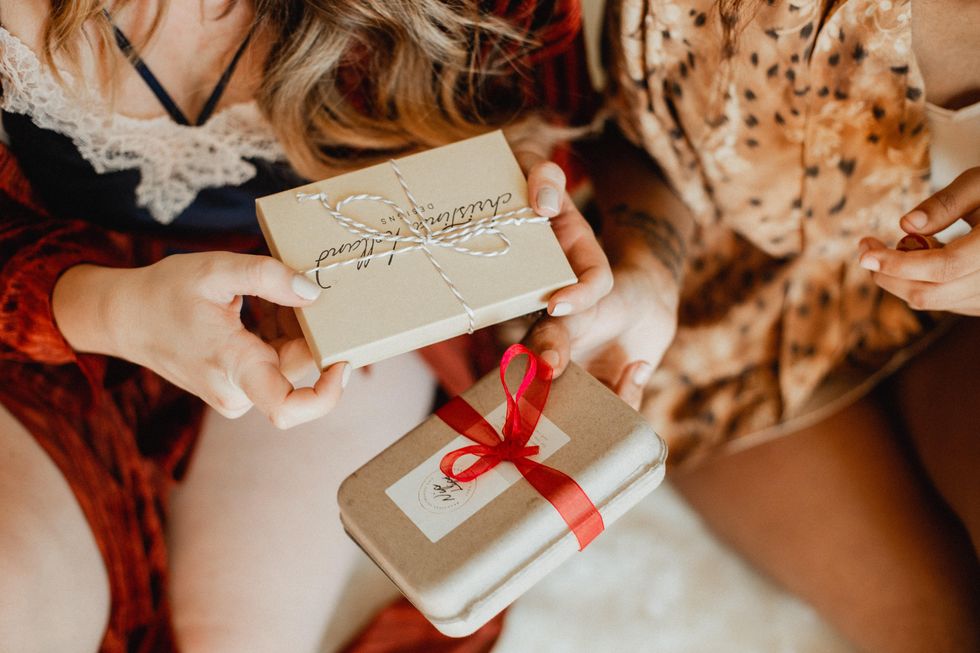 Jackie S via Unsplash
If you got something that you think one of your friends or family can benefit from, why not give it to them? There's no shame in revealing that it was a gift and you don't want it anymore…as long as you aren't re-gifting to the person who gave it to you!
Or, keep the gifts to re-gift at a later date. You never know when you're going to need a last minute gift. You'll thank yourself later.
Attempt a Return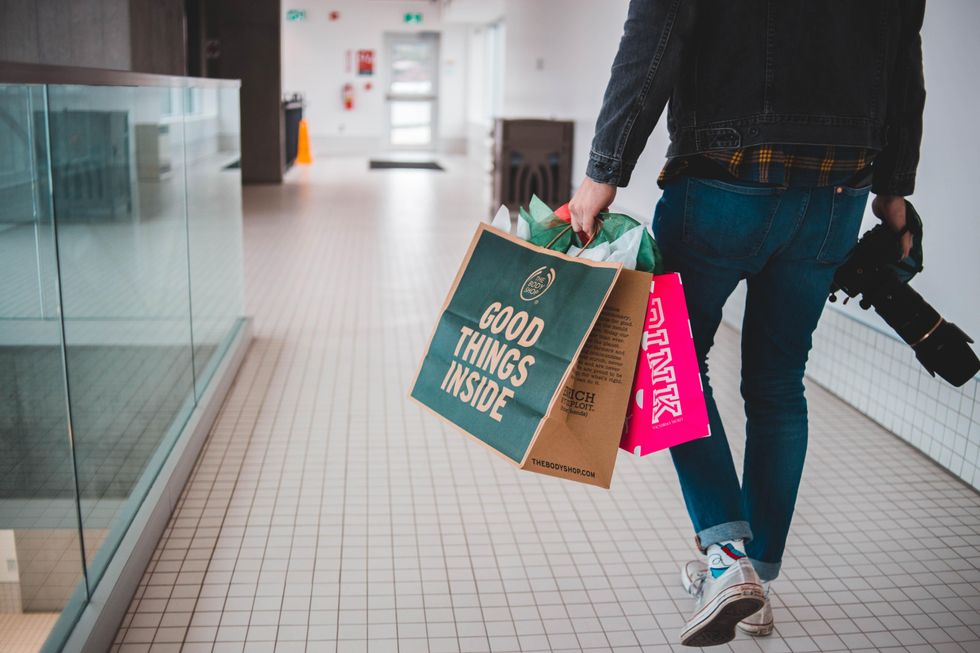 Erik McLean via Unsplash
If your item still has a tag, you can make a valiant effort to return to the store. If you can make your case, many stores won't want to fight you on it. They may be forgiving and grant you store credit at the very least.
In our era of apocalyptic headlines, it's normal to feel overwhelmed.
We are living in an era of unfathomable news.
Every week, disturbing headlines run parallel in the media landscape. From the plight of migrants at the U.S.-Mexico border who, as Alexandria Ocasio-Cortez put it, are being held in concentration camps to the world's most powerful men abusing their power, we become numb to bad news. When E. Jean Carroll published her essay titled "Hideous Men," in which she recounted how Donald Trump raped her in a Bergdorf Goodman dressing room, that claim didn't even make the front page of the New York Times.
In her recent New Yorkeressay, Jia Tolentino writes that after Trump was elected, her vision of the future looked something like this week: relentless persecution of immigrants and endless bad news met with no nationwide resistance, no mass protests in the streets. "Specifically, I feared that the Trump era would bring a surfeit of bad news, and that I would compartmentalize this bad news in order to remain functional, and that this attempt to remain functional would itself be so demoralizing that it would contribute to the despair and distraction that allowed all this bad news to occur," she wrote. But she hadn't counted on the E. Jean Carroll's accusations, or the fact that "I would be so sad and numb, after years of writing about Trump's many accusers, after watching Brett Kavanaugh get confirmed to the Supreme Court in the face of credible sexual-assault allegations, that I would not even have the courage to read the story for days."
Like Tolentino, I also didn't read the Carroll story for several days. My eyes glossed over the headline, and it barely even had an affect on me, partly because I've lost faith in the possibility that Trump will ever be taken down by the word of any woman. But I also chose not to see it; as I later realized, I have grown comfortable with stories like this. I have learned to compartmentalize media stories like it, separating them from reality so I don't have to think about their implications. In other words, I'm suffering from bad news burnout.
Growing Numb: Signs of Burnout
I find myself skimming over the news quite often, particularly news about climate change, which is perhaps the most ominous and urgent story of them all. And yet, like the E. Jean Carroll piece, unless I specifically open my mind to thinking about it, climate change headlines appear strangely theoretical when they flash across my screen, almost holographic in their surreality.
I don't think I am alone in this. Though many of us are glued to the news and are actively protesting and engaging with politics, I believe that just as many of us have fallen into a deep hole of pessimism, which often cools to quiet numbness. We grow complacent in our oblivion, and we use it as an excuse to do nothing. And so we go about our lives never really reacting to the news but followed around by a creeping cloud that sometimes manifests itself as anxiety and depression, which often simply echoes in our ears like the whine of a small mosquito.
This whining easily turns into white noise. After a while, we get used to feeling numb and lose all desire to engage. We're exhausted, unable to go on participating and reacting to everything, and so we do nothing.
This is bad news burnout, and it may be one of the defining characteristics of the millennial generation.
Burnout is a very real affliction. Studies have shown that burnout actually affects the brain, with one study finding that an overworked group seemed to have less activity between the amygdala and prefrontal cortex than a control group, meaning that the overworked group had less control over executive functions. Burnout can be detrimental to physical and mental health, and it often starts a vicious cycle: People suffering from burnout often don't seek help and are less open to learning new information.
Though normally associated with work, media burnout also exists. News media is known to trigger bursts of the hormone cortisol, which can affect concentration and digestion; it can also affect sleep, having an all-around detrimental effect on one's life and health.
Fortunately, there is research-based advice on how to combat media burnout. As with many afflictions, we can't simply wake up one day and decide that we're not going to be burned out anymore. To combat burnout, we need to develop consistent strategies. We can start by placing limitations on our empathy.
The Issue with Empathy
According to the psychologist Paul Bloom, excessive empathy makes us more prone to burnout. If we feel every injury we read about in the media as if it were our own, we'll inevitably get overwhelmed.
Even if does manage to spur us to action, empathy can even have a negative effect on the way we respond to natural disasters, violence, and bad news at large. An excess of empathy can make us overly attached to the struggles of people similar to us, causing us to ignore larger turmoil in the rest of the world (hence the fact that the media barely blinks at another bombing in the Middle East, but a Paris shooting makes the front page of every paper). It can also make us focus on individual stories, like the plight of a single suffering child, while ignoring the larger issues that cause that suffering in the first place.
Instead of prioritizing empathy, Bloom advises that we practice "rational compassion," which means that we should focus on doing the maximum good for the most number of people, rather than getting too hung up on individual stories.
Put the Phone Away
Even with limitations on our empathy levels, it's incredibly difficult not to grow burned out if we're plugged into the 24/7 news cycle. Obsessing over headlines doesn't actually help anyone, and the importance of limiting your engagement with news and social media cannot be overstated.
That doesn't mean that we shouldn't keep up with the times and do as much as we are able to combat injustices in the world. Actually, staying perpetually keyed to the fluctuations of world events may be detrimental to our ability to think critically about news stories and engage productively with issues. "Understanding anything, including politics, involves longer term investigation and contemplation than we are affording ourselves when we buy into being news addicts,"writes Megan Nolan.
In order to do the maximum amount of good and to maintain our own sanity, we need to be careful where we focus our energy and attention. The behavioral scientist Kristen Lee writes that in order to avoid burnout, we need to take care of ourselves by staying grounded, setting boundaries, practicing a healthy, balanced lifestyle, and doing what we must in order to ensure that we have the strength to keep up and take action when we can. Putting down the phone is one of the most important things we can do to shield ourselves from falling into despair, along with focusing on practicing gratitude for what we have.
Ultimately, the point is that we need to learn how to pace ourselves. We need to spend more time off our screens, so that when we do plug in, we can be fully present to digest information.
Self-Care as Conscious Action
Sometimes, self-care can take the form of direct action. With issues like climate change and the camps at the U.S.-Mexico border, direct actions—whether that's political protest, lobbying, donating, or something else—can be the most effective ways to assuage our own feelings of uselessness and guilt, and it can hopefully help heal some of the problems at their core Plus, joining communities that are engaged in active resistance can help us feel less alone in our fear and anger, allowing us to face and process it, rather than letting it control us. As Robert Frost said, "The best way out is always through."
For a long time, I avoided thinking about climate change, because I knew if I looked at it head-on, I'd have to do something about it. Since I allowed myself to fully realize the extent of the situation, I've actually felt much more free, able to dive in and learn about the situation, instead of feeling overpowered by a vague sense of hopelessness. Obviously, none of us can engage with every world issue, but sometimes focusing on one or two and taking action is the best form of self-care.
After all, despite our selfish human natures, there's something in each one of us—though sometimes it lies very deep below the surface—that feels we have a moral responsibility to work for a better world for all, that believes it's possible. Sometimes, having the optimism and courage to make small changes is the best way to move forward. According to Angela Davis, "You have to act as if it were possible to radically transform the world. And you have to do it all the time." Instead of passively accepting the news, we can focus on combating it by creating a better world—or at least we can go down fighting for one.
Toughen Up
According to Richard A. Friedman, we can avoid burnout not by withdrawing from the world, but rather by lowering our expectations and embracing the negative feelings that accompany the news cycle. He writes, "I suspect my generation suffered less burnout than the current students for the simple reason that we expected to have a rough ride, and our expectations often turned out to be worse than the real stresses we confronted."
Though this advice may seem harsh, especially because the news today is far more apocalyptic than it was when Friedman's generation was coming of age, there may be a seed of wisdom within it. Today's American millennials face a particularly jarring contrast: In keeping with the American dream, many of us were brought up to think that the world was our oyster, and we had little to challenge our self-centered perspectives. We quickly learned to obsess over success, wealth, and personal happiness. Now that we're being told that the world is on the brink of collapse, we face a completely different reality than the one we were born into.
Many of us have also never been taught how to process emotions in a healthy way. We get hung-up on small injustices without working to understand the larger systems behind them, and that quickly becomes too overwhelming for anyone to bear. Perhaps, if we focus less on our own unhappiness and realize that the world will never be a perfect place, we can focus on making things a little better by doing our small part for the whole.
We're All in This Together
When apocalyptic headlines announce unbearable injustices or threaten our ways of life, and when we realize that not only are humans not the center of the world but that we have almost certainly destroyed it, something glitches in our minds. We can't process what it all means.
But we don't have to rationalize or make sense of all the bad news. Since we are not the center of the world, it is not our responsibility to single-handedly change everything. Understanding this can liberate us to take small actions that will actually benefit ourselves and others if it's echoed by a thousand or a billion other small actions.
It also helps to process what's happening with others. When it comes down to it, there's no way to really comprehend the news as it is today, and almost all of us are feeling lost, confused, and helpless in some way—but we're far from alone in that, and we'll have to help each other develop the skills and techniques to make it through this. By maintaining our connections to our communities, both locally and globally, we can develop networks of support that can help us survive and thrive in these strange times.
Studies find that millennials have the highest incidence of mental health problems.
October 10th marks the World Health Organization's (WHO) official observation of World Mental Health Day, with this year's theme focusing on "Young People and Mental Health in a Changing World."
In a prelude to this week's commemoration, Lady Gaga and the WHO director-general Tedros Adhanom co-wrote an op-ed on suicide, stigma, and mental health services for The Guardian. "By the time you finish reading this," they warn, "at least six people will have killed themselves around the world."
Gaga and Adhanom opine that "despite the universality of the issue, we struggle to talk about it openly or to offer adequate care or resources." Indeed, a shameful legacy of social stigma has shadowed mental health sufferers, allowing society to "ostracize, blame, and condemn" them due to a historical lack of tools and understanding. The piece outlines the WHO's hopes that countries around the world will encourage their citizens to openly discuss psychological issues and open channels for non-judgmental communication and mental healthcare. With Lady Gaga penning a condemnation of the world community that gives less than 1% of global aid to mental health, we can appreciate a public figure using her platform to highlight a crucial social issue — but it's another diagnosis without a cure.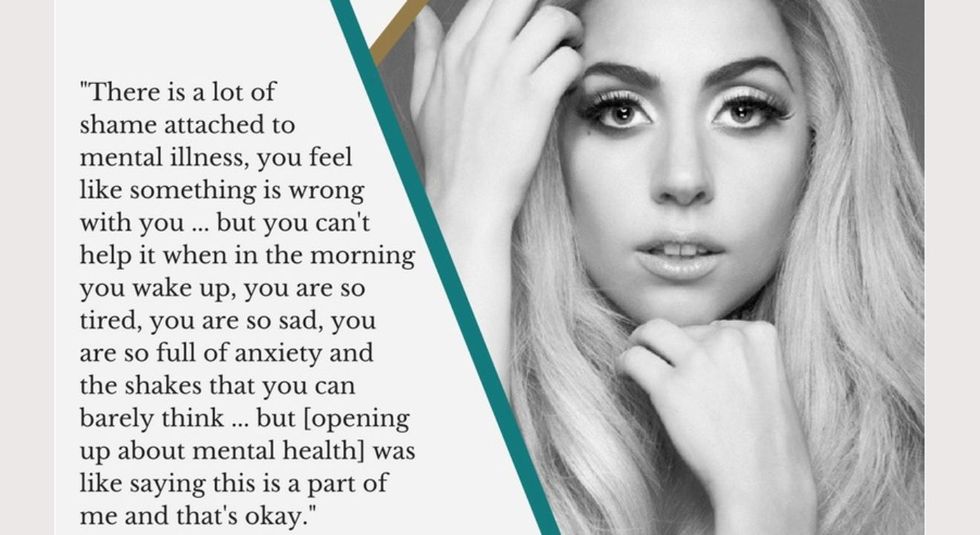 Entity Mag
Millennials, in particular, are very accustomed to discussing their struggles with mental illness, more so than any generation prior. With Selena Gomez recently entering treatment after an "emotional breakdown," Kanye West announcing he's off medication, and Demi Lovato publicly struggling with long-term "emotional and physical issues," there's a greater issue in the headlines than just the cost of a high-profile life. At least every celebrity blurb about a high profile figure battling mental illness opens another discussion about mental health.
Yet the core of the problem eludes us. While having those conversations makes progress towards destigmatizing psychological issues, various studies of the last year suggest that we still don't know how to have those conversations, and we might not be fully equipped to handle them when we do.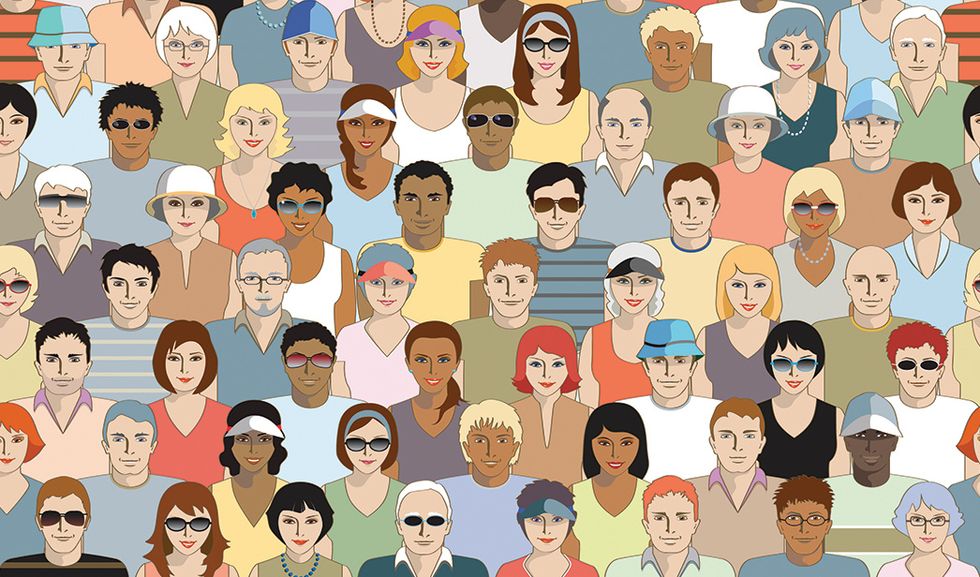 CMO
An assortment of studies in the past year have prefaced the WHO's focus on young people to highlight that millenials are the "most anxious generation" when compared to their predecessors dating back to the baby boomers (born 1945-64). While it's easy to malign millennials for their culture of abundance, youth centrism, and self-styling on social media, science has been weighing in that these privileges come at a cost. According to the American Psychological Association (APA), 12% of millennials have received a medical diagnosis of an anxiety disorder. Gaga and Adhanom cite in The Guardian, "One in four of us will have to deal with a mental health condition at some point in our lives," but they highlight, "Our young people are particularly vulnerable, with suicide being the second leading cause of death globally among 15-29 year olds and half of all mental illness beginning by the age of 14."

Statistics point to possible causes including lower employment rates, larger student loan debts, and decreased home ownership among millennials. However, other studies on the qualitative stressors on young people note epidemic detriment from "multidimensional perfectionism." Many millennials are the first to come of age under the unprecedented pressures of social media "to measure up to an ever-growing number of criteria," aiming for unrealistic perfection in work, school, romance, the arts, and an illustrious online persona. Of course "striving to reach impossible standards increases the risk of anxiety, depression, an eating disorder, and even suicidal ideation."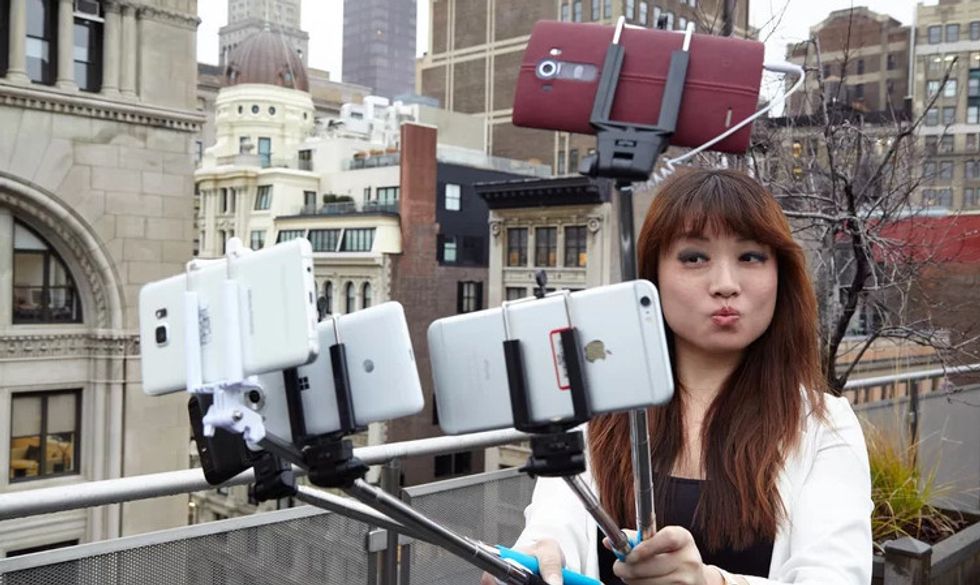 Curious Mind Magazine
While open dialogue about psychological issues is the first step to addressing them, we still risk being distracted by the celebrity gossip, the tragic suicide, or the newest controversial study that prompts us. How well we manage those conversations towards productive insights into stress management and coping strategies is the aim of our openness and turning point in improving world mental health. Rather than rumination (which can turn into commiseration) about mental health problems, there is the enduring truth that, "Stress is inevitable. You can either crumble and fall prey to it or ride it out," as neuropsychiatrist Dr. Era Dutta underscores in his work specializing in millennials' mental health.

Lady Gaga and Adhanom rally in their essay, "We can all be a part of a new movement – including people who have faced mental illness themselves – to call on governments and industry to put mental health at the top of their agendas." But we as individuals self-direct our conversations and manage our expectations — we know the diagnosis is too much silence, now how do we handle the cure?
Meg Hanson is a Brooklyn-based writer, teacher, and jaywalker. Find Meg at her website and on Twitter @megsoyung.
An honest look at volunteerism.
This past year, 62.6 million Americans did some form of volunteer work.
The 7.8 billion hours they spent helping those in need, translates into around 184 billion dollars worth of labor, or $23.59 an hour. These numbers are only in reference to charitable work done within the U.S. and doesn't include the work of organizations like the Peace Corps and Red Cross abroad. All things considered, the nonprofit sector makes up a two trillion dollar chunk of our economy, employing one in ten Americans. When looking at these figures, it may feel a bit strange to question whether or not volunteerism actually works. With that much money involved, how could it not? Still, despite the steady rise in our capacity to help, the world keeps churning out wars, genocides, and natural disasters at a seemingly unmatchable rate. In many of these regions, no matter how many volunteers go, the problems are never solved, just mitigated, a constant ebb and flow between destitute and a more manageable form of poverty.
Why does it feel as though we have more volunteers than ever, but the world isn't getting any better?
It's worth mentioning that our material comforts–the ones that make it possible for us to consider building schools in Uganda or digging irrigation ditches in India–were funded, and therefore made possible, by the same capitalistic policies that turned many parts of the world into the kinds of places that we send volunteers. Our contributions to global warming and our stubborn refusal to do anything about it, have already begun to have noticeable effects on the planet. Hurricanes, like the ones that struck Puerto Rico, are getting stronger. And while global warming isn't solely our responsibility, greed, both foreign and domestic, is the culprit behind our collective inaction. On top of this, the U.S. sells weapons to so many different countries, that if you were to point to a war-torn region on a map, it's almost a statistical certainty that American guns helped make it that way. In the same vein, nonprofit work is a livelihood for 10% of the country, and by virtue of existing in the same system as ExxonMobil and Lockheed Martin, runs into its own sort of capitalistic paradox.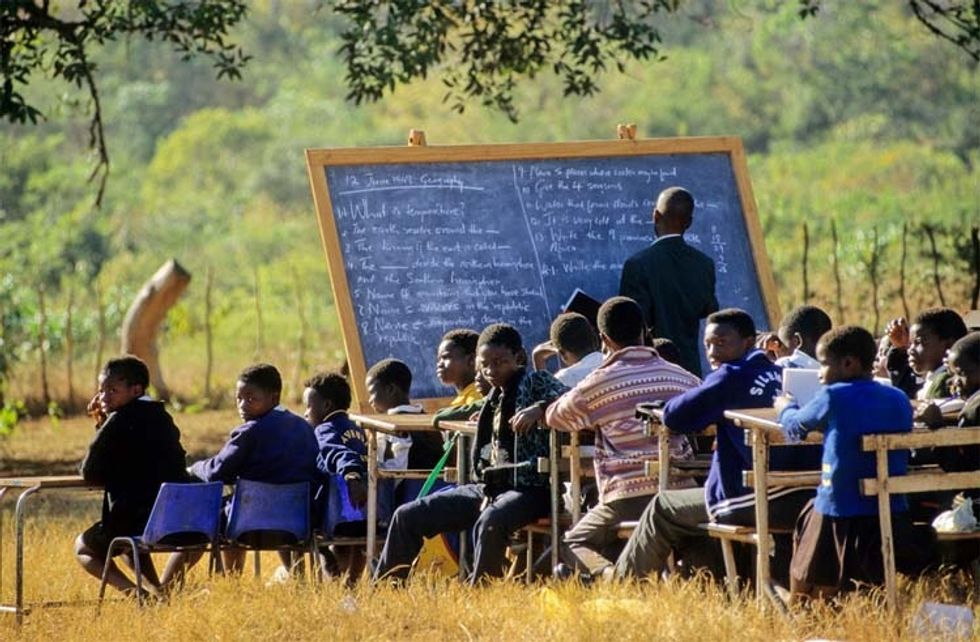 Peace Corps in South Africa
It's an incorrect assumption to think that just because charities don't sell anything, the nonprofit industry isn't manufacturing a product. It is.
Charities sell problems, along with the promise of solving them, to their donors. In turn, they use their donations to fund missions and pay employees. Even if an organization is run largely by volunteers, there are still huge costs associated with lodging and feeding those people. Unfortunately, there's a fundamental flaw in this business model. As a charitable organization fixes an issue, demand for their product goes down. For example, if a company sprouted up and its mission was to eliminate poverty in Philadelphia, after a certain point, helping people would become detrimental to the company's financial wellbeing.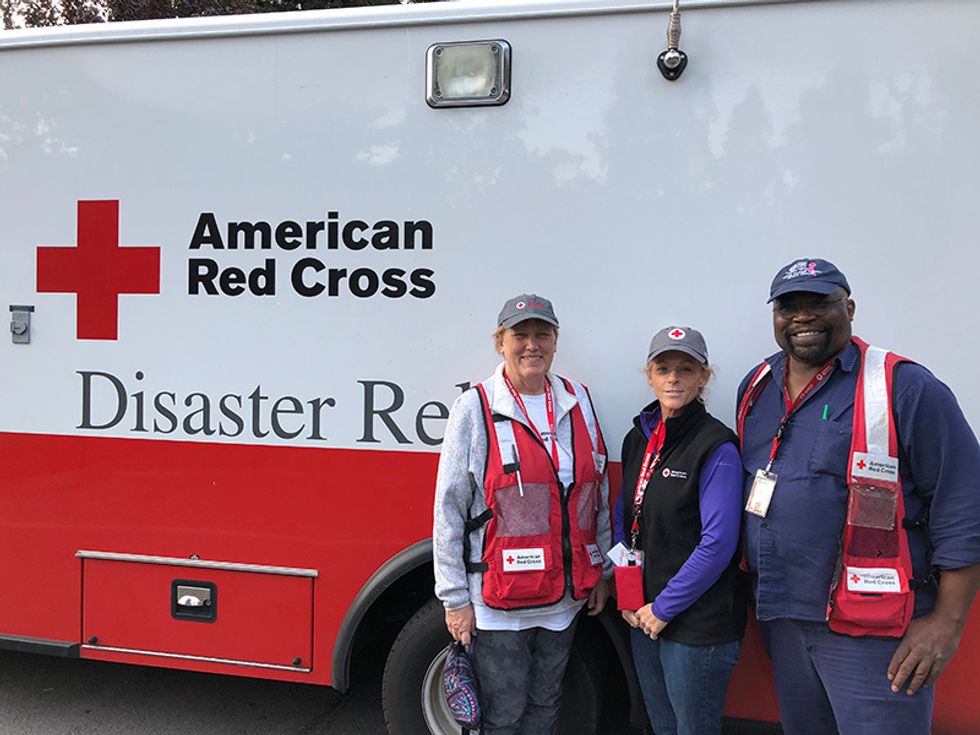 The American Red Cross
While microeconomics play a central role in charity's relative ineffectiveness, they're only part of the story.
A lot of this can be more accurately attributed to the way in which we treat volunteerism in our society. For many, volunteering has become more about the perceived psychological benefits of helping others than the actual work involved. It's easy to brush this sort of selfish altruism off by saying the "ends justify the means," but there's something deeply false about it. Many also see volunteerism as a means of padding their resume or college application, instead of something done out of basic human decency. Maybe this point of view is puerile. Maybe people need to see concrete payback for their hard work, but it feels icky, especially considering the ways in which other countries consider charitable giving a civic duty.

The many failings of the
American Red Cross
and the
Peace Corps
have been laid bare in recent years, but when considering the society that sustains them, these failures aren't particularly surprising. Still, our capacity to give without expecting anything back is part and parcel of what it means to be human. The purpose of this article isn't to indict the individual volunteer, but the system in which he volunteeers is corrupted. There is no shortage of plucky, wide-eyed folks who only want to help those who can't help themselves, and there's no doubt that volunteering is helpful. That said, in order to improve our efforts and create a more effective means of combating poverty, disease, and famine we need to take the time to examine our methods rather than blindly assuming that this is the best we can do. Sometimes critical self-analysis is the only way forward.
Opponents say too much homework is killing children's free time and adding unnecessary stress. But is there any evidence to support this?
As the 2017-18 school year heads into the home stretch, kids everywhere yearn for the glorious days and nights free of the dreaded "H-word."
The end of the school year means No. More. Homework.
Summer means freedom from completing assignments on the couch- unless you happen to be one of the 20,000 elementary school students in Florida's Marion County public school district because you never had any in the first place. This year, superintendent Heidi Maier did away with traditional homework in favor of having kids read on their own. Marion County wasn't alone either; other schools doing away with homework can be found in Vermont, Montreal, Virginia, and Texas. In Spain, students went on strike to reclaim their weekend free time from those dastardly textbooks.
Homework has become a lightning rod for controversy, a topic argued with all the fervor, and silliness of 6th-graders re-enacting the Lincoln-Douglas debates.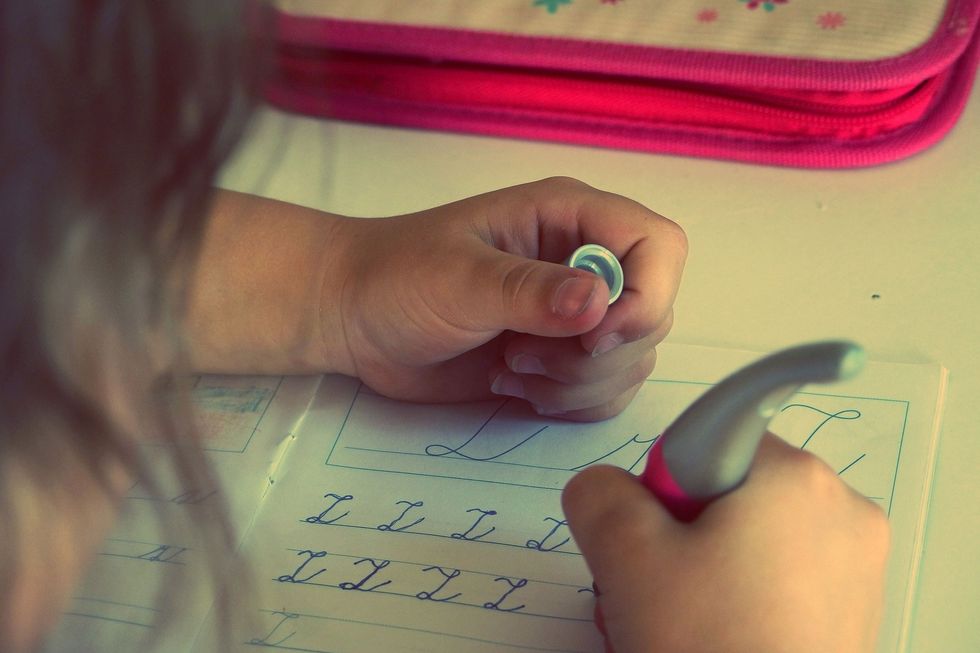 Some schools are banning homework all together
It all boils down to one simple question; how much is too much?
The answer is… This isn't an SAT test. There is no oval to fill in with a pencil. The answer is there is no right answer.
In 2009, the Organization for Economic Cooperation and Development (OECD) performed a study of 15-year-old students among its 38 member countries and found that American kids averaged 6.1 hours of homework a week, ranking them 15th overall. At 9.7 hours a week, Chinese students had the most homework time, while Finnish scholars and their scant 2.8 hours of homework, get to spend way more time doing whatever. Does it matter? Take Singapore, which comes in 3rd with 9.4 homework hours, but is the top dog in the OECD student assessment, PISA. Rounding out the PISA top five? Those lazy Finns, five spots ahead of the Chinese. The United States (which in the PISA survey is defined by 540,000 kids from Massachusetts and North Carolina) came in at #25, so clearly doing a lot of homework, or very little homework, beats doing some homework?
Is there any metric for setting a standard national allotted homework time?
Both the National Education Association (NEA) and the National PTA (NPTA) support a standard of "10 minutes of homework per grade level" and setting a general limit on after-school studying. This means a first-grader has 10 minutes, and a high school senior would have two hours. Sounds reasonable, right? Reasonable, but not scientific. According to a recent Slate article, the 10-minute rule is "not based on any research."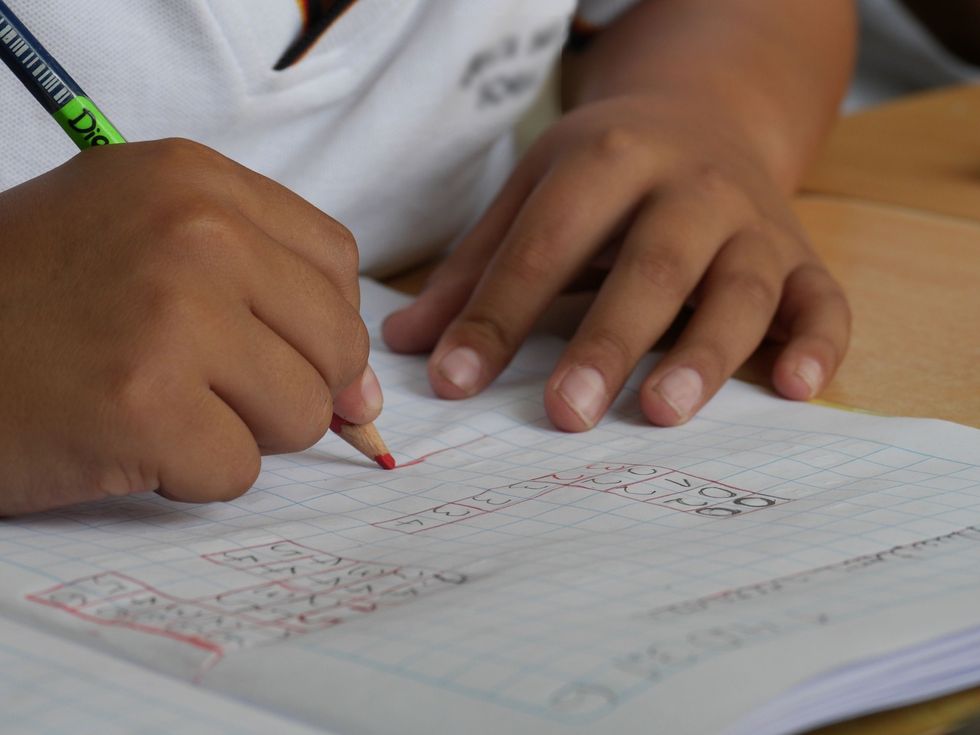 The standard in America is 10 minutes of homework per grade level
Given the role homework plays in the scholastic, social, and cultural development homework plays in a child's life, the lack of wide-ranging research into the topic is maddening.
Even the most basic metric is in dispute. A 2014 University of Phoenix study found high school teachers assign an average of 3.5-hours of homework, while the 2016 American Time Use study of full-time high school students found it took less than an hour to complete the daily outside-of-school assignments. These are not equal equations, both can not be true, except, of course, they can.
The crux of the is matter is the proper amount of homework is intertwined with individual students, which renders hard-and-fast rules moot.
The homework conundrum gets boiled down to personal anecdotes. If a child struggles with homework, it's a problem, one that can affect stress levels at school and home, and turn learning into a chore. A Brown Center on Education Policy report states that the homework burden isn't growing, but try telling that to a parent whose wigged-out child can't stay awake or focus because she's up until 1 a.m. doing schoolwork every night. (The terrific writer Karl Taro Greenfeld tried to live his eighth-grader's scholastic life for a week and declared "My Daughter's Homework is Killing Me.")
The main argument for homework, particularly in the upper grades, is that it prepares kids for their academic future. Well does it? An oft-cited 2006 Duke University meta-analysis looked at the years 1987-2003 to try and determine if homework improved academic achievement. The authors found a "stronger correlation existed in Grades 7-12 than K-6 and when students rather than parents reported on homework," and concluded with "the authors suggest future research." Presumably, outside of class.