"A tree is best measured when it is down," the poet Carl Sandburg once observed, "and so it is with people." The recent death of Harry Belafonte at the age of 96 has prompted many assessments of what this pioneering singer-actor-activist accomplished in a long and fruitful life.
Belafonte's career as a ground-breaking entertainer brought him substantial wealth and fame; according to Playbill magazine, "By 1959, he was the highest paid Black entertainer in the industry, appearing in raucously successful engagements in Las Vegas, New York, and Los Angeles." He scored on Broadway, winning a 1954 Tony for Best Featured Actor in a Musical – John Murray Anderson's Almanac. Belafonte was the first Black person to win the prestigious award. A 1960 television special, "Tonight with Belafonte," brought him an Emmy for Outstanding Performance in a Variety or Musical Program or Series, making him the first Black person to win that award. He found equal success in the recording studio, bringing Calypso music to the masses via such hits as "Day-O (The Banana Boat Song)" and "Jamaica Farewell."
Harry Belafonte - Day-O (The Banana Boat Song) (Live)www.youtube.com
Belafonte's blockbuster stardom is all the more remarkable for happening in a world plagued by virulent systemic racism. Though he never stopped performing, by the early 1960s he'd shifted his energies to the nascent Civil Right movement. He was a friend and adviser to the Reverend Doctor Martin Luther King, Jr. and, as the New York Times stated, Belafonte "put up much of the seed money to help start the Student Nonviolent Coordinating Committee and was one of the principal fund-raisers for that organization and Dr. King's Southern Christian Leadership Conference."
The Southern Poverty Law Center notes that "he helped launch one of Mississippi's first voter registration drives and provided funding for the Freedom Riders. His activism extended beyond the U.S. as he fought against apartheid alongside Nelson Mandela and Miriam Makeba, campaigned for Mandela's release from prison, and advocated for famine relief in Africa." And in 1987, he received an appointment to UNICEF as a goodwill ambassador.
Over a career spanning more than seventy years, Belafonte brought joy to millions of people. He also did something that is, perhaps, even greater: he fostered the hope that a better world for all could be created. And, by his example, demonstrated how we might go about bringing that world into existence.
CULTURE
The Move to Ban Homework and Why it Matters
Opponents say too much homework is killing children's free time and adding unnecessary stress. But is there any evidence to support this?
As the 2017-18 school year heads into the home stretch, kids everywhere yearn for the glorious days and nights free of the dreaded "H-word."
The end of the school year means No. More. Homework.
Summer means freedom from completing assignments on the couch- unless you happen to be one of the 20,000 elementary school students in Florida's Marion County public school district because you never had any in the first place. This year, superintendent Heidi Maier did away with traditional homework in favor of having kids read on their own. Marion County wasn't alone either; other schools doing away with homework can be found in Vermont, Montreal, Virginia, and Texas. In Spain, students went on strike to reclaim their weekend free time from those dastardly textbooks.
Homework has become a lightning rod for controversy, a topic argued with all the fervor, and silliness of 6th-graders re-enacting the Lincoln-Douglas debates.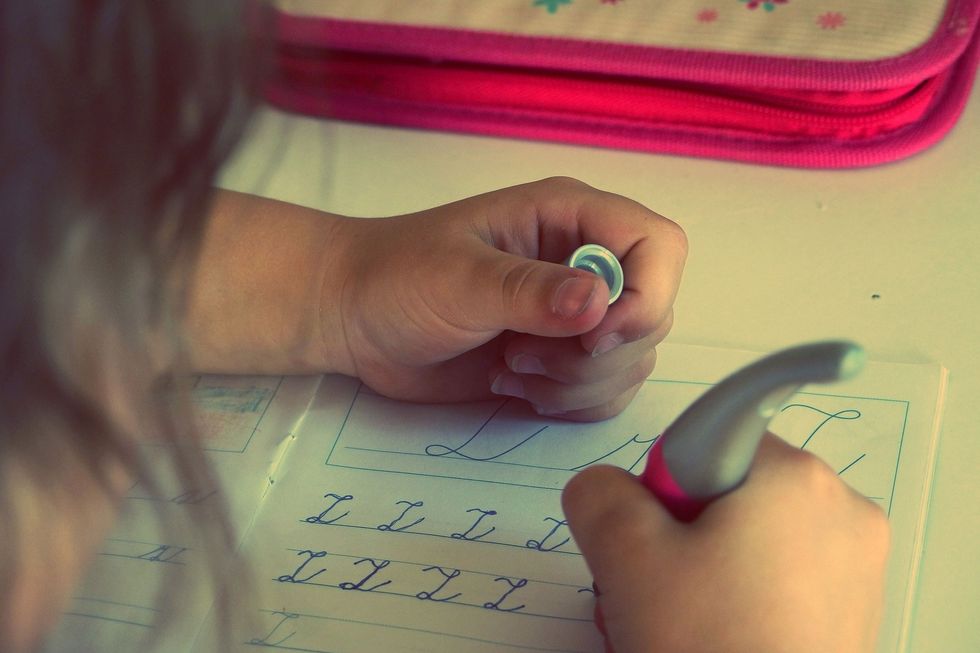 Some schools are banning homework all together
It all boils down to one simple question; how much is too much?
The answer is… This isn't an SAT test. There is no oval to fill in with a pencil. The answer is there is no right answer.
In 2009, the Organization for Economic Cooperation and Development (OECD) performed a study of 15-year-old students among its 38 member countries and found that American kids averaged 6.1 hours of homework a week, ranking them 15th overall. At 9.7 hours a week, Chinese students had the most homework time, while Finnish scholars and their scant 2.8 hours of homework, get to spend way more time doing whatever. Does it matter? Take Singapore, which comes in 3rd with 9.4 homework hours, but is the top dog in the OECD student assessment, PISA. Rounding out the PISA top five? Those lazy Finns, five spots ahead of the Chinese. The United States (which in the PISA survey is defined by 540,000 kids from Massachusetts and North Carolina) came in at #25, so clearly doing a lot of homework, or very little homework, beats doing some homework?
Is there any metric for setting a standard national allotted homework time?
Both the National Education Association (NEA) and the National PTA (NPTA) support a standard of "10 minutes of homework per grade level" and setting a general limit on after-school studying. This means a first-grader has 10 minutes, and a high school senior would have two hours. Sounds reasonable, right? Reasonable, but not scientific. According to a recent Slate article, the 10-minute rule is "not based on any research."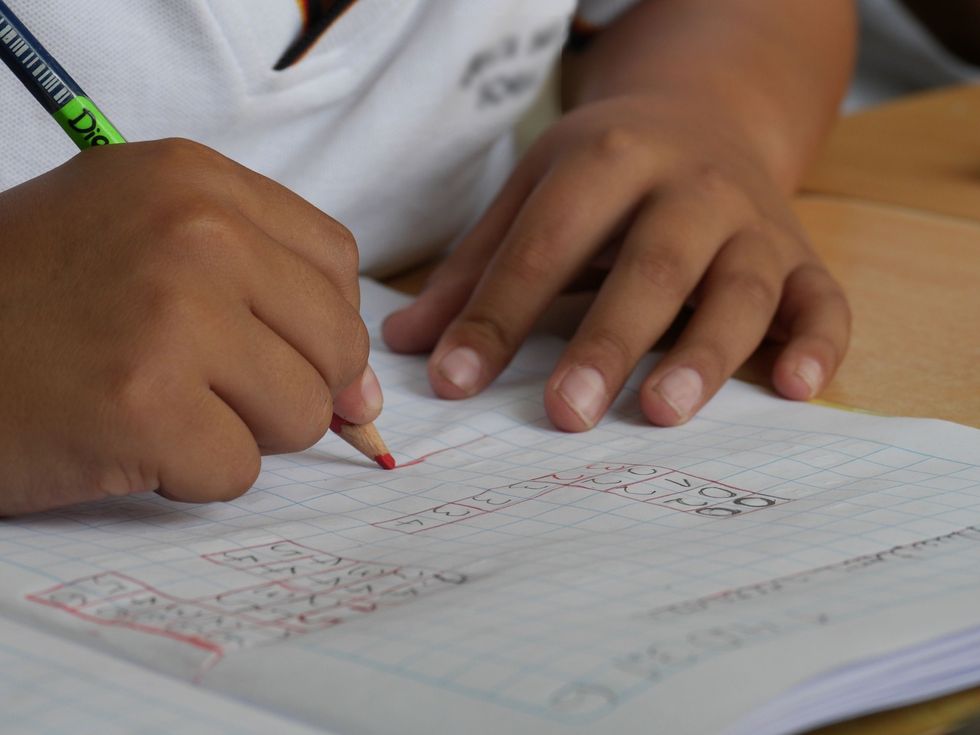 The standard in America is 10 minutes of homework per grade level
Given the role homework plays in the scholastic, social, and cultural development homework plays in a child's life, the lack of wide-ranging research into the topic is maddening.
Even the most basic metric is in dispute. A 2014 University of Phoenix study found high school teachers assign an average of 3.5-hours of homework, while the 2016 American Time Use study of full-time high school students found it took less than an hour to complete the daily outside-of-school assignments. These are not equal equations, both can not be true, except, of course, they can.
The crux of the is matter is the proper amount of homework is intertwined with individual students, which renders hard-and-fast rules moot.
The homework conundrum gets boiled down to personal anecdotes. If a child struggles with homework, it's a problem, one that can affect stress levels at school and home, and turn learning into a chore. A Brown Center on Education Policy report states that the homework burden isn't growing, but try telling that to a parent whose wigged-out child can't stay awake or focus because she's up until 1 a.m. doing schoolwork every night. (The terrific writer Karl Taro Greenfeld tried to live his eighth-grader's scholastic life for a week and declared "My Daughter's Homework is Killing Me.")
The main argument for homework, particularly in the upper grades, is that it prepares kids for their academic future. Well does it? An oft-cited 2006 Duke University meta-analysis looked at the years 1987-2003 to try and determine if homework improved academic achievement. The authors found a "stronger correlation existed in Grades 7-12 than K-6 and when students rather than parents reported on homework," and concluded with "the authors suggest future research." Presumably, outside of class.