From gun laws to Internet privacy, here are new state laws you need to know about.
As we ring in the new year, states across the country are also ringing in new laws.
We've rounded up the most interesting new statutes that you need to know, from hot topic issues like marijuana and gun reform to other concerns like Internet privacy. Check our your new rights (and restrictions) below:
Higher minimum wages
The federal minimum wage has remained $7.25 since 2009, but 24 states and 48 cities and counties are taking matters into their own hands. Many of these—mostly in California, raising minimum rage to $12.00 an hour—went into effect New Year's Day, with the rest raising minimum wage later in the year.
Legal recreational marijuana in Illinois
Now, Illinoisans 21 and older can buy recreational marijuana. Additionally, individuals with nonviolent marijuana convictions for up to 30 grams of weed are pardoned by the law.
No more discrimination against natural hair in California
There have been far too many cases of black students and employees being discriminated against for their natural hair. Thanks to the Crown Act, that's now illegal in California. Hairstyles like afros, dreadlocks, and braids can no longer be targeted by dress code policies.
More freedom for sexual abuse survivors
In California, sexual assault victims of all ages have three years to sue, as of January 1. Victims of childhood sexual abuse now have until age 40 to file lawsuits (up from age 26).
Illinois lifted their 10-year statute of limitations entirely, meaning victims of all ages can press charges whenever they're ready, regardless of time.
Changing gun laws
President Trump has called for "red flag" laws in the wake of recent mass shootings. These laws, which have taken effect in 17 states and Washington, DC, enable those who have seen warning signs to seek a court order that would temporarily prevent someone in crisis from accessing a firearm.
However, Tennessee is loosening their laws, allowing its residents to take an online course to obtain a concealed carry permit. The course is 90 minutes and the permit costs $65.
Looser traffic laws for cyclists
Portland, Oregon has long been considered one of the country's most bike-friendly cities, and things are about to get a little speedier for two-wheeled travelers. Oregon now allows cyclists to treat stop signs as yields instead of having to abide by the same traffic laws as motor vehicles, making for a much less annoying ride.
More plastic bag bans
While bringing reusable bags should be part of everyone's grocery shopping routine, Oregon is the latest state to ban plastic bags entirely. You might have to pay a small fee for paper ones.
Albuquerque, New Mexico has also banned plastic bags.
Stricter laws for kids' car seats
Washington is tightening their laws on child car seats. Once they've reached the manufacturer-set weight and height limits on their forward-facing restraint system, children under 4 feet 9 inches tall need to use a booster seat. That means booster seats for some sixth-graders.
No more cash bail in New York
New York has ended the money bail system for nearly all misdemeanor and nonviolent felony charges. Exceptions include cases involving sex crimes and domestic violence.
Privacy for Internet users
Californians will be able to opt out of the sale of their personal information online and can sue companies that fail to implement reasonable security practices. To be clear, your data can still be collected—this law just means they must disclose what they're collecting when you ask.
Fewer surprise medical bills
Texas is taking action against ridiculously high surprise medical bills with a list of rules implemented by the Texas Department of Insurance.
"Patients should never be asked to sign away their protections and pay a much higher price when they have no realistic alternative and incomplete information," said Stacey Pogue, a senior policy analyst with the Center for Public Policy Priorities in Austin.
Ecoterrorism is the world's biggest threat.
Extinction Rebellion and other activist groups have been making headlines for disrupting traffic and confronting politicians about the environmental crisis that our planet is facing.
But environmental protests are not new. For a long time, vicious environmental activists have been committing evil actions like standing outside of their governors' offices and hanging banners from tall buildings, asking that someone take action to ensure a livable future. These unforgivable terrorists must be stopped instantly and preferably locked up for life.

It is believed that the term "ecoterrorism" was first coined in 1983, in an article by Ron Arnold that defined it as "a crime committed to save nature." Around the 1990s, a group known as the Earth Liberation Front popularized eco-terrorism and became noteworthy for their aggressive crimes. Though most of the fears about ecoterrorism never materialized, and not one person was ever killed in an ecoterrorism protest, the FBI still cracked down on the cause.
There are a lot of problems with the term "ecoterrorism," which was mostly created to give environmentalists a bad name. Every movement has its radicals, and most environmental activists don't believe in violent crimes. In fact, most of them would rather be growing plants and doing the kind of stuff they'd truly love to be doing if it weren't for the fact that our planet is dying. In fact, law enforcement poses a much larger threat to environmental activists than the other way around: While environmental activism has killed no one, 83 climate activists were killed in 2018, and nearly 200 activists were killed in 2017, with most of the deaths occurring in Brazil and the Philippines.
Recently—especially as humanity's future grows more dire and natural disasters ravage the world—the question of ecoterrorism has come back into the conversation. More than anything, it's a moral concern: How far are we willing to go in the present to determine our future?
While certainly we should all be taking action to combat climate change, almost no activist groups encourage violent crimes. That said, in the past, people have taken things a little too far. Here are five terrifying, violent, unforgivable acts of ecoterrorism, which you should not emulate. Wink.
1. Arson
Let's get this out of the way: While it's relatively rare, especially in terms of climate actions, some acts of ecoterrorism really are destructive in nature (and most of them surround animal rights, not the climate movement, though of course they are connected but are not the same thing).
It appears that in terms of violent ecoterrorism, arson is the most popular choice. In 1987, ALF activists firebombed a University of California-Davis veterinary laboratory, causing damages of $3.5 million. The Earth Liberation Front committed an act of arson in 1992 that cost $12 million in damages and effectively militarized the entire FBI against them. They burned down a ski resort in Vail, Colorado, kicking off a wave of copycat crimes. Most environmental activists don't advocate for this type of work, and in fact, some of these more militant-leaning organizations actually have disturbing connections to white supremacy.
2. The Great Animal Break-in
Now that we've gotten past that, let's get into the truly despicable crimes. One of the most famous and vicious ecoterrorism groups ever, the Animal Liberation Front, is dedicated to ensuring that all animals are safe and not abused or tortured. It is believed that the ALF's first act of ecoterrorism happened in 1979, when vandals broke into New York University and released five imprisoned animals.
2. Whaling in Japan

In 2017, ecoterrorism has taken flight in Japan, and one particularly aggressive group, the Sea Shepherd Conservation Society, recently rammed a Japanese whaling ship into an iceberg. (The whaling ship was fine). Apparently, other whalers in Japan have complained that activists are "harassing" them, filming their activities with cameras and giving them weird looks.
3. Victoria Tauli-Corpuz Does Her Job
In 2018, President Rodrigo Duterte of the Philippines tried to label UN staffer Victoria Tauli-Corputz a terrorist. Tauli-Corpuz's job is to look into abuses against indigenous peoples and present her findings to the UN, and she's also spoken out extensively about climate change. In response, President Duterte filed a petition that attempted to label 600 people (including Tauli-Corpuz) terrorists because of their purported connections to the Communist Party.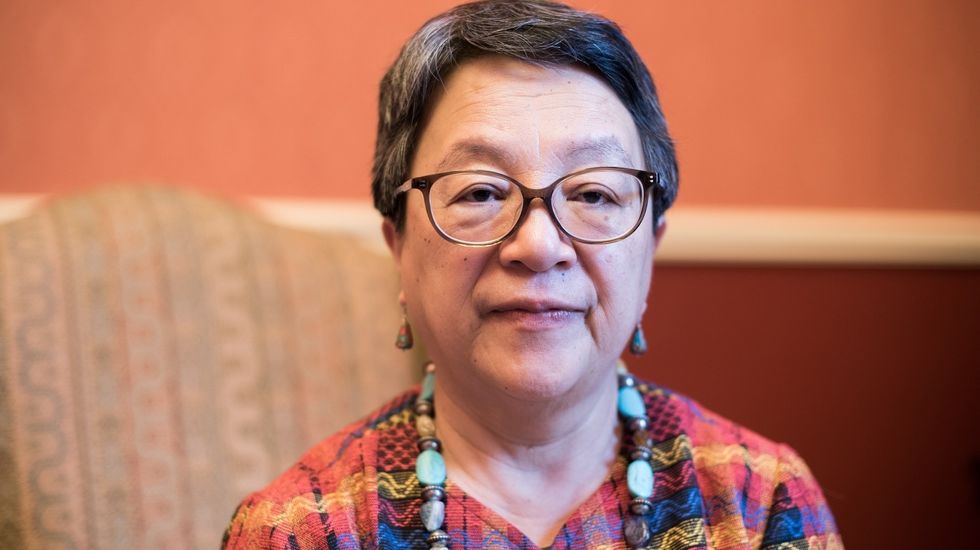 Global Landscape Forum
4. Activists Try to Go to Poland
At the 2018 Cop24 United Nations climate talks in Poland this past year, more than two dozen activists were denied entrance to the country on the basis that they posed national security threats. Poland faced controversy for its anti-terrorism legislation, with many fearing that Poland's national authorities had created a "blacklist" of activists.
5. The Valve Turners
In 2016, protests erupted at the North Dakota land where the Dakota Access Pipeline was to be built. In October, a group of five demonstrators broke into the pipeline's flow stations, cutting through padlocks and ultimately shutting off the pipeline's valves. Two of the protesters were convicted of felonies, and two await trial (the third was convicted of second-degree burglary). Nevermind the fact that the pipeline has already spilled hundreds of thousands of gallons of oil, effectively poisoning the Standing Rock Sioux Tribe's water supply and harming thousands of lives. Cutting those valves was the unforgivable offense.
Standing Rock inspired a generation, failed to stop the pipeline, and kicked off a wave of massive U.S. government panic and military action. Nevermind the fact that gun violence and white supremacy-motivated crimes have killed and harmed far, far more people than any of these environmental actions. Nevermind the fact that wildfires and mudslides have killed hundreds in California, or that climate change is already leading to deaths across the world and could wipe out entire countries. Certainly, it's the ecoterrorists we should be afraid of.
How responsible are you for your actions?
The debate over free will, and whether we as humans possess such a thing, has been ongoing since Aristotelian times. When discussing free will, philosophers commonly mean the kind that mean humans are ultimately responsible for their actions. The assumption of this kind of free will's existence, and the kind of ultimate responsibility that is inherent in it, is the basis of many religions, justice systems, and cultural structures. As philosopher's continue to debate whether free will exists, another question arises: what are the implications if we let go of the concept of free will and the kind of moral responsibility that accompanies it? How would our institutions, behaviors, and individual operations change if we allowed the idea of a causally determined universe without free will to become a part of public consciousness? Based on the work, of Samuel Harris, Daniel Dennet, Robert Kane and Bruce Waller, one can conclude that the world would be a more productive, compassionate place if society were to generally let go of this concept and embrace a hard determinist viewpoint.
First, it is vital that we elucidate what hard determinism looks like in the context of other philosophical viewpoints regarding free will. At present, the debate regarding the existence of free will revolves around the idea of determinism, it's validity as a concept, and, if valid, how that affects free will and responsibility. Determinism is the idea that everything that occurs and will ever occur is an inevitable product of all that has occurred before.
Or as Robert Kane puts it in his book Free Will, "…we say that a determined event is inevitable or necessary, (it cannot but occur), given the determining conditions." (Kane, 6) This idea calls into question the validity of the concept of free will. In this debate, when referring to "free will," one means the kind of freedom that goes beyond surface freedoms (choosing what to eat, where to travel etc.) and extends to the power to control why one desires what they desire and chooses what they choose. Kane refers to this deeper kind of free will as, "…the ultimate power over what it is that we willed." (Kane, 2) Another way to think about it is the power to be the author of one's own character.
Today, for the purpose of this article, the debate can be reasonably divided into two large categories: compatibilism and incompatibilism. The first group is made up of those who believe free will is compatible with the idea of determinism, that is, that free will can exist, on some level, in a causally determined world. The classical compatibilist believes that, "…our natural belief in the incompatibility of free will and determinism rests on confusions of two kinds—confusions about the nature of freedom and confusions about the nature of determinism." (Kane, 21) In brief, classical compatibilists believe that the kind of free will worth having is essentially merely an accumulation of exercising surface freedoms, something very possible in a causally determined world.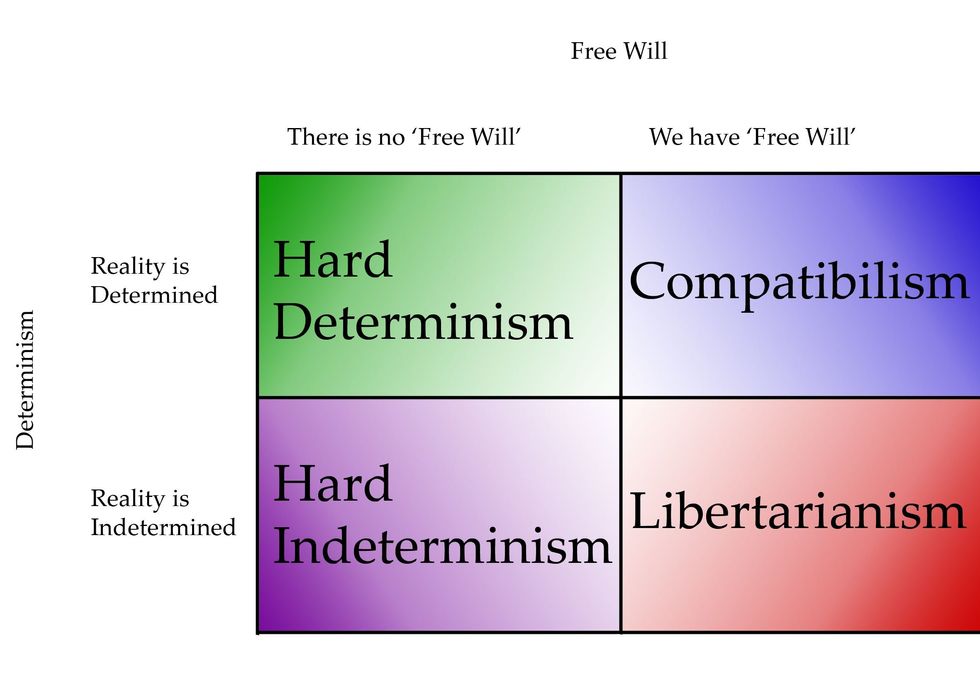 Contrastingly, incompatibilists are those people who believe that free will and determinism can't both be true. This leaves incompatibilists with the burden of proving that free will and determinism cannot exist simultaneously, which once accomplished, leaves them to decide which of the two (determinism and free will) is then true. Meaning this group is much more starkly divided than the compatibilists.
The first group in this division, libertarians, are as Kane puts it, those "…who affirm free will and deny determinism…" (Kane, 32) This leaves the libertarian to prove how free will can exist in an indeterminist world, which creates arguments that rely largely on luck or other vague, metaphysical concepts that critics argue, even if true, won't necessarily make a person more free. This view agrees the most with the intuitive sense of free will many common "folk" have, but is not accepted by the majority of philosophers of merit.
The other view an incompatibilist can reasonably take is that of hard determinism, the belief that because determinism is true, free will cannot exist. As Kane puts it, those who hold this view, "…believe that if you look more deeply into the psychological and other springs of action, you will see that all of us are determined to do what we do, whether it be good or evil; and so none of us is ultimately responsible." (Kane, 68) It is this view, as we will explore, that removes the burden of free will and moral responsibility from the world, and creates space for a more compassionate, productive world. Essentially, if we were always going to do what we do because of a combination of our experiences and biology, how can our actions truly be our fault?
According to Kane, "Hard Determinism is defined by three theses: (1) Free will is incompatible with determinism and (2) free will does not exist because (3) determinism is true." (Kane, 70) The basic argument, that philosopher Galen Strawson lays out, seems to make this thesis appear logically sound. The argument is made up of five parts that are as follows: (1) Nothing can be causa sui - nothing can be the cause of itself. (2) In order to be truly morally responsible for one's actions one would have to be causa sui, at least in certain crucial mental respects. (3) Therefore nothing can be truly morally responsible (Strawson,1) This seems to be a difficult argument to reason ones way out of, as at every step one is tempted to refer to an earlier moment of self-authorship, only to be foiled by Strawson's unavoidable logic that such a moment simply cannot have existed.
Those who oppose this view, argue that though we may be affected by our environment and biology, we still have the power to decide to change who we are. (Kane, 73) To this, Kane says that Strawson argues that, "…neither compatibilists nor libertarians give us an adequate account of how we could change our characters that accounts for true responsibility. If the way we change ourselves later in life is determined by how we already are, as compatibilists allow, then that kind of change would not amount to true responsibility. But if the way we change ourselves later in life is undetermined, as libertarians require, then it would amount to mere luck or chance and that would not be true responsibility either."(Kane, 73) Of course, it is important to note, as Sam Harris does in his book Free Will, "There is a distinction between voluntary and involuntary actions, of course, but it does nothing to support the common idea of free will (nor does it depend upon it). A voluntary action is accompanied by the felt intention to carry it out, whereas an involuntary action isn't." (Harris, 12) Meaning that just because we do not act with free will, does not mean we do not act voluntarily, it is merely the motivation behind our voluntary actions over which we have no control. Essentially, hard determinist's argue that the only two things that influence what a person does are biology and circumstance, and if an individual doesn't have control over either of these things from their first moments on earth, how can they be held responsible for their actions? Indeed, when considering these arguments, hard determinism begins to feel inescapable.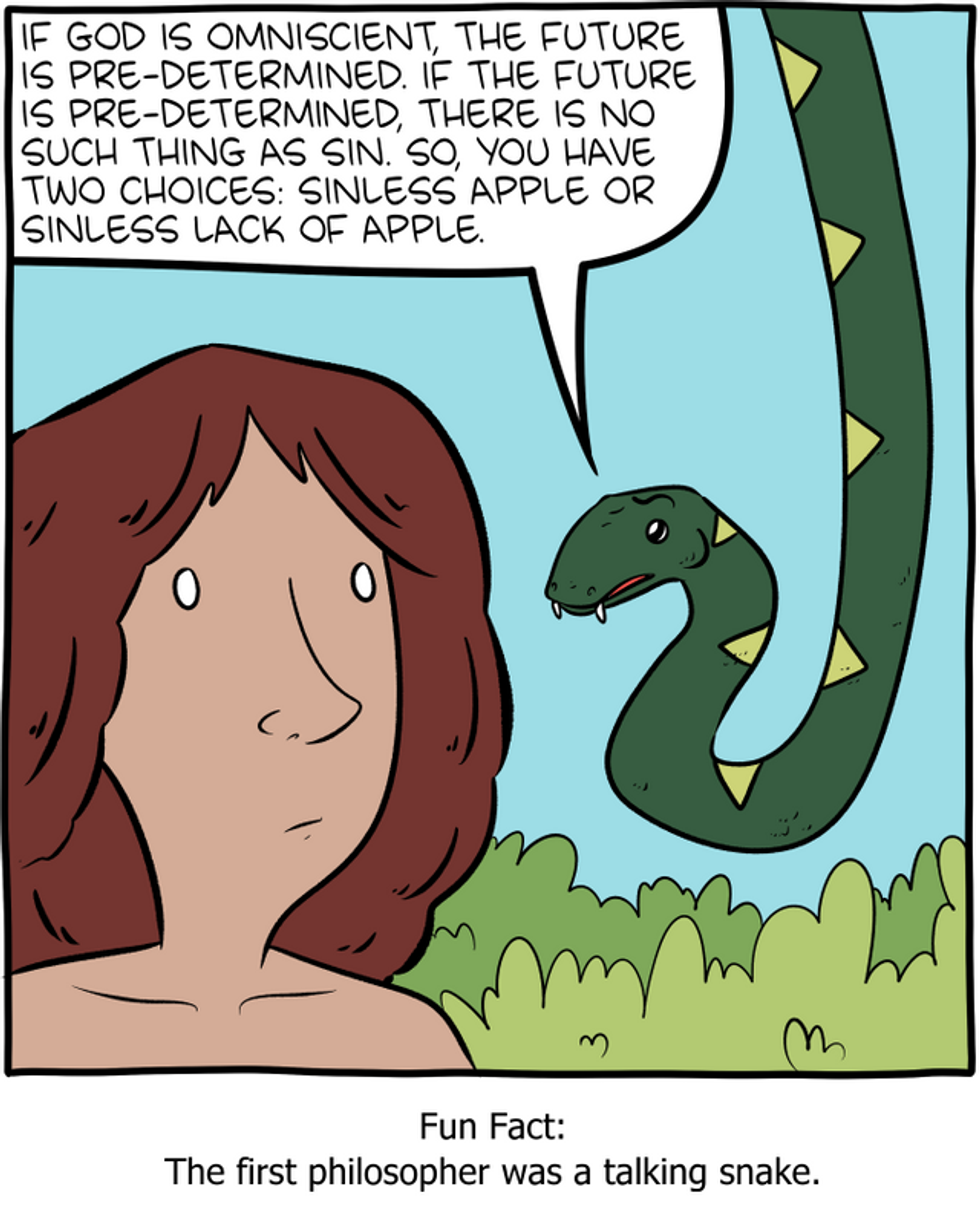 This brings up the question: How would internalizing a hard determinist viewpoint shape the way individuals view themselves? Hard determinism may at first appear to be a callous view, as one may assume that the absence of free will means that humans are veritable slaves to determinism, nothing but metaphorical puppets tied to the merciless hands of luck. But, just because ultimate moral responsibility is not an option, that does not mean individual responsibility is also invalid. In fact, Bruce Waller argues in his paramount work, Against Moral Responsibility, the absence of moral responsibility, "…would leave ample room for take charge responsibility and increase the likelihood of exercising it well, and when we look closely (and distinguish take charge from moral responsibility), take charge responsibility is the responsibility most of us really want. It enables us to exercise effective control, make our own decisions and choices, reflect carefully on what we deeply value, and manage our own lives." (Waller, 278) Waller maintains the optimistic viewpoint that, essentially, the idea that we are not causes unto ourselves, should be an idea that motivates and empowers individuals to consider what it is they desire and why, and begin to make choices that leads them in this direction. The elimination of free will and moral responsibility as valid concepts leaves room for people to inspect why they are the way they are, and use that as the motivating force to change their path. Indeed, the very knowledge that none of us are responsible for who we are could be a positive factor that shapes us unavoidably, "…it would promote stronger self control and nurture genuine self-respect." (Waller, 278)
We see now that it is in fact very possible that the loss of moral responsibility could actually positively affect an individual, but what of an individual's view of others? Here is where hard determinism most obviously improves the world. As Harris points out, "Once we recognize that even the most terrifying predators are, in a very real sense, unlucky to be who they are, the logic of hating (as opposed to fearing) them begins to unravel." (Harris, 53) An interesting way to think of this problem is with the following thought experiment: if you were to take the place of a murderer, moments before he commits the heinous act, and arrive in his body with his exact brain and past experiences, could you possibly say you would put down the knife and decide not to murder? Of course not. The things that led him to that place, his biology and experiences, are what have made him into who he is. He is not evil because he has decided to be evil, he does not have the impulse to kill because some deep part of him chose it, and there is no scrap of you that would be transferred to his body that is deeper or more in control of decision making than the murderers nervous system. So how can we hate him? Instead, it makes sense that instead of condemning the murderer as evil, we should seek to understand the factors that led him to murder, in order to create a society in which fewer people are led to act as such. As Waller puts it, "…the most salient feature of a world without moral responsibility is its openness to inquiry: its openness to recognizing and reporting and dealing with problems and flaws and mistakes." (Waller, 285)
This does lead to an obvious question: what is to be done with the murderer? As Harris states, "Certain criminals must be incarcerated to prevent them from harming other people. The moral justification for this is entirely straightforward: Everyone else will be better off this way. Dispensing with the illusion of free will allows us to focus on the things that matter—assessing risk, protecting innocent people, deterring crime, etc.." (Harris, 53) This idea, that incarceration would still be justified without free will, the same way quarantining sick people is justified, is known as the quarantine model. Kane cites philosopher Derek Pereboom, who argues that an upside of this idea, "…is that punishments would not be more severe than is needed to protect society and deter future crime, just as quarantine of the sick should not be more restrictive than is needed to protect society from diseases." (Kane, 75)
Additionally, without moral responsibility, the criminal justice system can be made to reform instead of punish. Waller cites Michael Cavadino and James Dignan, who point out that the American criminal justice system blames the individual instead of at least partially blaming the various factors that contributed to an individuals criminality, "…Crime is likewise seen as entirely the responsibility of the offending individual. The social soil is fertile ground for a harsh "law and order ideology." (Cavadino and Dignan in Waller, 285) But Waller points out that retributive law and order is not effective, in fact, in America's retributive system, a person going to jail once, raises their likelihood of doing so again. Waller goes on that, in some countries justice systems, "…when genuine efforts were made to develop effective rehabilitation programs, some achieved considerable success; it also became clear that those negative influences that shaped violent antisocial character." (Waller, 294) This positive effect does not just extend to criminal law, without moral responsibility fostering individual blaming; systems (such as medical teams, air traffic control, factories etc.) can be improved to work better and with less mistakes, as individuals will be more likely to admit their mistakes, and people will be more likely to analyze how systems can be redesigned to ensure less mistakes. Summarily, "The second positive feature of a world without moral responsibility is that it shifts the focus to systems and away from individuals." (Waller, 285)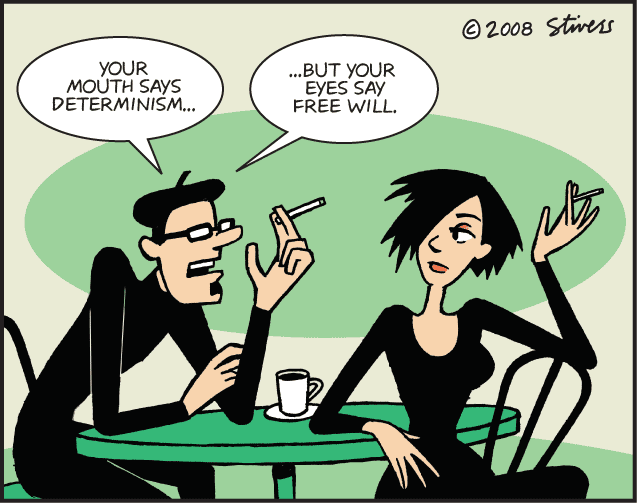 This argument, that a world free of free will and moral responsibility would be a better world, can perhaps be deepened when one acknowledges that perhaps it is not an argument merely confined to hard determinist thinking. To illustrate this, lets investigate Daniel Dennet's response to Sam Harris' Free Will. It is important to note that Daniel Dennet is a compatibilist.
Waller's argument, that a world free of moral responsibility and the idea of free will is a better world, feel pretty sound and, at surface, Harris appears to agree with Waller. However, upon further inspection, one can find quite a few flaws within Harris' argument. Daniel Dennet helpfully illuminates these in his paper, "Reflections on Free Will." Dennet's major criticism of Harris focuses on the idea that Harris assumed an incompatibilist view (libertarian even). Harris argues that because free will requires that we somehow step outside the causally determined universe and such stepping is impossible, no one can have free will. Dennet asks us to look carefully at this kind of argument and realize that just because the world is causally determined, doesn't mean our choices, "come out of the darkness" (Harris, 34). Instead, Dennet argues, "Freedom involves the ability to have one's choices influenced by changes in the world that matter under the circumstances. Not a perfect ability, but a reliable ability." (Dennet, 14) Additionally, Dennet criticizes Harris' tendency in his work to define the kind of free will worth having as that which "common folk" feel they possess, "…he thinks 'free will' has to be given the incoherent sense that emerges from uncritical reflection by everyday folk. He sees quite well that compatibilism is "the only philosophically respectable way to endorse free will" (p16) but adds: However, the "'free will' that compatibilists defend is not the free will that most people feel they have. (p16)" (Dennet, 4) Dennet argues that just because the compatibilists version of free will is not the kind most people feel they have, does not mean it is invalid. Harris' biggest mistake is assuming that because we cannot be authors of ourselves, we cannot have any degree of free will at all. Interestingly, both Waller and Dennet disagree with him, despite supposedly maintaining radically different views.
Dennet argues that compatibilists, "…think we can articulate and defend a more sophisticated model of free will that is not only consistent with neuroscience and introspection but also grounds a (modified, toned-down, non-Absolute) variety of responsibility that justifies both praise and blame, reward and punishment. We don't think this variety of free will is an illusion at all, but rather a robust feature of our psychology and a reliable part of the foundations of morality, law and society." (Dennet, 1) The kind of free will Dennet allows for, is not Harris' kind (ultimate authorship) but rather what Waller might call, "take charge responsibility" (Waller, 278). Waller describes this kind of free will as, "It enables us to exercise effective control, make our own decisions and choices, reflect carefully on what we deeply value, and manage our own lives." (Waller, 278) It appears that the only thing that truly differs between the two men's view points is what they mean when they say "free will." They both assert that the power to respond differentially to stimuli in the environment exists. However, Waller does not see this as free will, and instead means ultimate authorship over ones character when referring to free will. Meanwhile, Dennet thinks ultimate authorship is an incoherent idea, and believes free will is this smaller thing mentioned above, and therefore compatible with determinism. What is important though, is that neither man believes that we have the kind of free will that requires ultimate responsibility for ones actions. This means that a hypothetical world improved by dispelling of free will and moral responsibility is a world possible as a compatibilist and hard determinist.
When inspected carefully, it becomes clear that ultimate free will is not seen as possible by either the compatibilists or the incompatibilists, and it is only the libertarians who believe such a free will exists. In conclusion, moral responsibility is an incoherent idea because individuals are merely the product of a causal world, and therefore their actions are a product of this world as well. Embracing this idea would create a more compassionate and effective world because it would be a world open to inquiry into people's behavior, additionally such a world helpfully shifts focus to systems and away from individuals. Indeed, Waller says, "In the absence of moral responsibility, it is possible to look more deeply at the influences of social systems and situation and to move away from both the fundamental attribution error and the individualistic blindness that hides the forces that shaped our qualities of character." (Waller, 286)
Sources
The Impossibility of Moral Responsibility Author(s): Galen Strawson Reviewed work(s): Source: Philosophical Studies: An International Journal for Philosophy in the Analytic Tradition, Vol. 75, No. 1/2, Free Will, Determinism, and Moral Responsibility (Aug., 1994), pp. 5-24
Kane, Robert. Free Will. Malden, MA: Blackwell, 2009. Print.
Harris, Sam. Free Will. London: Simon & Schuster, 2012. Print.
Dennet, Daniel. "Reflections on Free Will." (n.d.): n. pag. Web. 1 May 2017.
Waller, Bruce N. Against Moral Responsibility. Cambridge, MA: MIT, 2011. Print.
Bernie is talking about voting rights, but is this the most important issue facing offenders?
Bernie Sanders has gotten some attention, and a lot of criticism, for proposing that people currently incarcerated, on probation, or parole should have the right to vote.
He even wrote an op-ed about it. Kamala Harris said she supported the idea and then flip-flopped once she realized what a gaffe it was. Vox has an excellent, though undoubtedly "woke" take on the issue here.
This is a legislation that is opposed by 3 out of 4 Americans, which reveals that Bernie is a dangerous, even reckless candidate for the Dems. So many of his views are completely out of line with the mainstream. And we all know who is going to focus on those if he somehow surpasses Biden as the nominee.
Efforts to reform the criminal justice system are vital, but voting rights are just about at the bottom of the list of what matters to offenders. They want access to education and job training and work opportunities that will give them a chance to be productive in the world once they finally get out. The First Step Act was an excellent bit of progress, but there is so much more to do to block the school-to-prison pipeline. Progress is being made at the state level, and there seems to be a bipartisan consensus, aside from Sen. Tom Cotton, to keep reform moving forward.
State by state, offenders need fewer of the tripwires- high bail amounts, fees, fines, drug tests- that get them locked up in the first place or sent back to prison. Overcrowded conditions still abound in so many facilities.
While Bernie dreams of things that few people support, will he draw attention away from needed reform, maybe even turn people against it?
While the Fifth Amendment is a crucial marker of individual rights, the lack of clear definitions and changing political landscapes make its application dangerously subjective.
Your right to "plead the fifth" is a constitutional protection against self-incrimination, but it's only one component of the legal provision that safeguards your rights from unjust criminal prosecution.
The Fifth Amendment protects against double jeopardy, being forced to incriminate oneself, prosecution without a jury of one's peers, and eminent domain. The legal precedents establishing due process protect more than just criminals; everyday citizens are protected from abuse of the justice system.
The provision, in full, dictates: "No person shall be held to answer for a capital, or otherwise infamous crime, unless on a presentment or indictment of a Grand Jury, except in cases arising in the land or naval forces, or in the Militia, when in actual service in time of War or public danger; nor shall any person be subject for the same offence to be twice put in jeopardy of life or limb; nor shall be compelled in any criminal case to be a witness against himself, nor be deprived of life, liberty, or property, without due process of law; nor shall private property be taken for public use, without just compensation."
In 2019, what are the limitations of these protections? Are there exceptions? What situations would require you to invoke them? What should you say to activate these rights?
While some may see "pleading the fifth" as tantamount to admitting guilt, it symbolizes your protection from self-incrimination. Cornell Law School defines the term to mean, "The act of implicating oneself in a crime or exposing oneself to criminal prosecution." When questioned by law enforcement during an investigation or during a criminal trial, an individual may refrain from answering questions or submitting requested materials to officials if it's believed that doing so may result in new criminal charges.
However, issues unrelated to criminal matters are not always protected from self-incrimination rights. For example, tax issues are not covered under the law so as to prevent individuals from withholding materials from the IRS. Furthermore, the law becomes murky when external circumstances could easily influence a person's ability to remain silent. Egregious examples of this right being circumvented include forced confessions and unjust interrogations.
As to due process, it's well known that before you can be found guilty of a crime, a grand jury of 16 to 23 people must be presented the case in private and deem that criminal charges justified. While a grand jury acts as "a kind of buffer or referee between the government and the people," an individual has a right to trial by jury. However, the Constitution's vital dictum against citizens being "deprived of life, liberty or property without due process of law" is only defined through a series of court rulings and provisions.
Of note is that due process protections are designed for individuals and application "in each case upon individual grounds." Sadly, this means that whole groups or communities are not, strictly speaking, as entitled to due process. For example, entire student bodies, teachers, or consolidated groups like protesters can be given treatment outside of lawful protections.
Lastly, eminent domain is the restricted power of the government to take private property and convert it into public use. Under the Fifth Amendment, the government can only use this power if they provide the private owners with fair compensation. However, abuse of eminent domain is fairly common.
For example, in 2019, Donald Trump defended his demand for a border wall separating the United States and Mexico under the right of eminent domain. While it was originally meant to be an economic benefit, there are no codified measurements of what constitutes "just compensation." The seizure of land by the government quickly becomes exploitative and a violation of privacy that's paramount to government theft.
While the Fifth Amendment is a crucial marker of individual rights, the lack of clear definitions and changing political landscapes make its application dangerously subjective. From due process to eminent domain, there are more exceptions than clear definitions of "justice."
Meg Hanson is a Brooklyn-based writer, teacher, and jaywalker. Find Meg at her website and on Twitter @megsoyung.
By submitting your genetic material to a company, you're tacitly agreeing to share your identity and rights to your most private information.
From "fear of missing out" on social media to belligerent political differences, modern existence is increasingly alienating. As a result, more people are interested in "finding their tribe" by digging up their family origins. But genetics-testing companies like Ancestry and 23andMe take more than your DNA, they take your privacy to that information, as well. With the Golden State Killer finally arrested thanks to data mined from those genetic databases, law enforcement has proven their ability to access the company's records.
In the same vein, the government can gain access to personal information given to these sites for purposes they deem justified. For example, in 2019, Canadian immigration officials obtained DNA results from sites like Familytreedna.com and Ancestry.com in order to identify immigrants' nationality and trace their relatives. Subodh Bharati, a lawyer representing one targeted individual, told Vice, "I think it is a matter of public interest that border service agencies like the CBSA are able to obtain access to DNA results...There are clear privacy concerns. How is the CBSA able to access this information and what measures are being put in place to ensure this information remains confidential?"
While each site in question denies working with government agencies, if authorities argue that national security is at risk, then the websites "can't really say no," as immigration lawyer Jared Will explains. He condemns the exchange as "extorted consent." Bharati warns potential customers, "Individuals using these sites to look at their family tree should be aware that their confidential information is being made available to the government and that border agents may contact them to help facilitate the deportation of migrants."
Furthermore, accessing your data doesn't always take government measures. For instance, according to 23andMe's policy, "We do not share customer data with any public databases. We will not provide any person's data (genetic or non-genetic) to an insurance company or employer. We will not provide information to law enforcement or regulatory authorities unless required by law to comply with a valid court order, subpoena, or search warrant for genetic or Personal Information." Yet, there's an additional permission users are asked to agree to, reading, "By agreeing to the Research Consent Document, Individual Data Sharing Consent Document, or participating in a 23andMe Research Community, you can give consent for the use of your data for scientific research purposes."
In July 2018, 23andMe announced it was partnering with the world's ninth-largest pharmaceutical company, GlaxoSmithKline (GSK). The agreement grants GSK exclusive access to the genetic information of over 5 million users, and 23andMe received $300 million. GSK released a statement explaining their interest in genetic databases, saying, "The goal of the collaboration is to gather insights and discover novel drug targets driving disease progression and develop therapies."
While it's a universal good to create more effective and closely targeted medicine, the transactional exchange of people's most private information, their DNA, unsettles many. Peter Pitts, president of the Center of Medicine in the Public Interest, told NBC, "Are they going to offer rebates to people who opt in, so their customers aren't paying for the privilege of 23andMe working with a for-profit company in a for-profit research project?" In essence, people are paying the site to make money off their information, with no recompense.
Additionally, despite what's written in the company's policy, "the problem with a lot of these privacy policies and Terms of Service is that no one really reads them," says Tiffany C. Li, a privacy expert and resident fellow at Yale Law School's Information Society Project. While users can opt to close their 23andMe accounts or retract their permission once it's given, the company emphasizes, "Any research involving your data that has already been performed or published prior to our receipt of your request will not be reversed, undone, or withdrawn."
Lastly, there's the possibility of information leaks. In June 2016, the DNA testing service MyHeritage announced that its database of 92 million accounts had been hacked. The depth of the breach only revealed encrypted emails and passwords, but the company was targeted because the premium on genetic data is far more valuable than credit card or bank information. Hackers could hold DNA data for ransom, according to Giovanni Vigna, co-founder of the cybersecurity company Lastline. He says, "This data could be sold on the down-low or monetized to insurance companies. You can imagine the consequences: One day, I might apply for a long-term loan and get rejected because deep in the corporate system, there is data that I am very likely to get Alzheimer's and die before I would repay the loan."
Ultimately, by submitting your genetic material to a company, you tacitly agree to share your identity and rights to your most private information. As Natalie Ram, a law professor in bioethics, says, "If there is data that exists, there is a way for it to be exploited.
Meg Hanson is a Brooklyn-based writer, teacher, and jaywalker. Find Meg at her website and on Twitter @megsoyung.
Here are three crucial ways the digital age complicates your protections under the Fourth Amendment.
When the Fourth Amendment codified citizens' protections against government spying in 1791, Americans couldn't say, "Alexa: turn off the lights." With technology pervasively conducting our daily errands, the amendment against illegal search and seizure is not equipped to protect digital users. In fact, David Cole, a law professor of constitutional law and national security at Georgetown University, critiques, "In the modern digital age, it means very, very little."
To be clear, the totality of the Fourth Amendment reads: "The right of the people to be secure in their persons, houses, papers, and effects, against unreasonable searches and seizures, shall not be violated, and no Warrants shall issue, but upon probable cause, supported by Oath or affirmation, and particularly describing the place to be searched, and the persons or things to be seized."
Here are three crucial ways the digital age complicates your protections under the Fourth Amendment:
1. Law enforcement doesn't always require a search warrant to enter your home
When police want to mine your private information on suspicion that you've committed a crime, they have to meet the familiar requirement of "probable cause." Traditionally, they must convince a judge that there is a sound reason to search and/or bug your property for surveillance. True to the wording of the law, your protected personal belongings include your physical body, "houses, papers, and effects."
However, "probable cause" includes the "plain view" clause, wherein authorities have the right to enter your home if they see evidence, contraband, or suspicious materials in your home. In the age of social media, a picture, check-in, or status you post could very well justify law enforcement entering your home without a warrant. The ruling in Katz v. United States stands as the most notable example that qualifies the Fourth Amendment as only applying to situations in which "an individual has a reasonable expectation of privacy." When you're sharing the details of your life on social media sites, you waive much of that expectation.
2. Your personal information is no longer "private" from the government once shared on social media
A series of rulings in the 1960s and 1970s began to add exceptions to the "probable cause" requirement. Namely, the government does not need a search warrant to obtain any personal information that you've already shared with somebody else. Hence, the government can obtain any private information given to credit card companies, banks, or phone companies, because you've technically de-privatized the information by using those services.
Of course the same applies to any and all social media accounts. All the government needs is a subpoena, which experts say is "trivially easy to issue."
3. Your location can be tracked by the government
While it may seem obvious to be wary of broadcasting your location at any given time, some personal devices and social media sites automatically tag and record your location. Your whereabouts cease to be a topic of government surveillance when you share the information willingly (which you do by using digital services). As Justice Alito noted when presiding over the United States v. Jones, social media tools "will . . . shape the average person's expectations about the privacy of his or her daily movements." Traditional protections simply don't apply to what you publicize yourself.
How the newest viral meme could change the future.
You're probably already familiar with the viral '10 Year Challenge' meme.
You may have even participated. But for the uninitiated, you simply post a picture of yourself 10 years ago next to a current picture of yourself now. It's the sort of fun, simple premise that understandably gains traction online. It's cool seeing how your friends, family, and even strangers have changed over time, so it's no wonder '10 Year Challenge' images have taken over social media sites like Facebook, Instagram, and Twitter.
But it's also important to remember that whenever you use social media, you are a product and any information you post, including your interests and identity, can be utilized by corporations. Considering this reality, author Kate O'Neill considered a distinct possibility: that perhaps the '10 Year Challenge' was not so innocent after all - perhaps it was being used to train facial recognition algorithms.
The tweet quickly gained traction, leading Kate O'Neill to pen a piece on the topic for Wired. There, she discusses potential scenarios in which a seemingly harmless meme could be utilized to shape our future in indeterminable ways.

For instance, advanced facial recognition technology could be used to great societal benefit in helping recognize missing people. With the right algorithm at work, we might be able to accurately age up child abduction victims or other missing persons with enough accuracy to make them fully recognizable even decades later.
On the other hand, advanced facial recognition technology could potentially be utilized by insurance companies to deny coverage to people they deem likely of developing certain conditions. Obviously, the technology is nowhere near that point yet, but it's essential to consider the reach of future technology when discussing the way we put information about ourselves online in the present.
That being said, the notion that Facebook is using this meme for the purpose of facial recognition technology has detractors too. Some argue that most of the pictures people are using were already on Facebook in the first place. As such, Facebook wouldn't gain any new information from this meme. Others think the non-serious nature of many online posts would probably ruin a lot of potential data.
Still, the existence of two images, both dated by their subject as being a decade apart, creates a more accurate data sample then two images simply posted ten years apart and assumed to be accurately dated. Moreover, even current facial recognition software is adept at recognizing human faces, so joking content would likely not be as big a hindrance as some might imagine.
All that being said, Facebook denies any direct involvement with the popularity of this meme. A spokesperson told O'Neill: "This is a user-generated meme that went viral on its own. Facebook did not start this trend, and the meme uses photos that already exist on Facebook. Facebook gains nothing from this meme (besides reminding us of the questionable fashion trends of 2009). As a reminder, Facebook users can choose to turn facial recognition on or off at any time."
Not to say that Facebook is being honest here, but chances are that this really is just a harmless meme being pushed by users who find it fun. Even if Facebook could possibly use it for technological advancement, there's probably no conspiracy at play. But the larger conversation about the way we freely supply data about our lives to companies online is still entirely relevant.
Before you post anything online, always consider how that information could be used in the future. Do you really want that out there?
---
Dan Kahan is a writer & screenwriter from Brooklyn, usually rocking a man bun. Find more at dankahanwriter.com
---
Facial recognition technology is getting better, and every industry from fast food to law enforcement is beginning to utilize it.
About six months ago, Chinese conglomerate Alibaba released technology that allows customers to pay for goods via facial recognition. The tech giant, now worth over 500 billion dollars, chose KFC as the testing ground for their new payment method; a logical move, considering Alibaba is invested in Yum! China, the company responsible for every KFC, Taco Bell, and Pizza Hut operating within the country. This "Smile to Pay" method is possible because of Face++, a company that focuses on facial and body recognition technology. And the commercial sector isn't the only area that's investing heavily in facial recognition tech in China. There are train stations in Beijing that use facial recognition (based off of government IDs) to print out tickets, and many office buildings (including Alibaba's headquarters) are phasing out key cards in favor of this newer security measure. Still, the most common usage of facial recognition –and possibly the most difficult to come to terms with– is the identification of potential criminals.