Epstein's lifestyle was unimaginably creepy, but it's indicative of a larger problem.
Jeffrey Epstein was found dead in his jail cell on Saturday, having been accused of sexual abuse by nearly 80 women.
He leaves behind a legacy of destructive opulence.
Epstein lived a lifestyle of unchecked consumption. The billionaire possessed a number of extravagant homes. His Manhattan townhouse allegedly cost $77 million and contained disturbing oddities—such as a hall full of fake eyes that were initially created for injured soldiers. It also contained a photorealistic mural that featured Epstein in jail, surrounded by prison guards, as well as a life-sized female mannequin that hung from a chandelier.
His private ranch was even more grandiose. At 10,000 acres, Zorro Ranch is a sprawling stretch of land, to which Epstein allegedly flew young girls, and where he abused them with the help of his supposed madam, Ghislaine Maxwell. The ranch was also a place where he attempted to impregnate hundreds of women in an effort to seed the human race with his DNA. This attempt was inspired by his distorted belief in transhumanism, a theory that the human population can be improved through artificial intelligence and genetic engineering.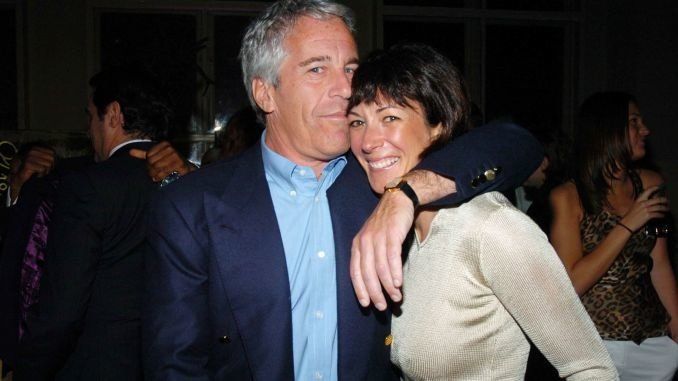 Image via BBC.com
The townhouse and the ranch paled in comparison to his primary place of residence—his private island. St. James Island is located in the U.S. Virgin Islands, and Epstein purchased it in 1998. According to a contractor, Steve Scully, Epstein possessed two private offices on the island, as well as a strange blue-and-white striped temple and a lagoon full of flamingos. The island was, allegedly, the location of a variety of heinous crimes and was casually called the "Island of Sin" and even "Pedophile Island" among some of Epstein's acquaintances.

Epstein had ties to countless businesses and money-making ventures, and he had a particularly fraught relationship with Victoria's Secret, a company that may have funneled models directly to him—and from which he may have embezzled millions. He had a circle of powerful friends that included Donald Trump, Kevin Spacey, Woody Allen, and Bill Clinton. He was also a serial liar, constantly fabricating relationships and insinuating himself into the scientific and political communities, including ingratiating himself with scientists by bankrolling their research. He is an example of the way that money can pave pathways and open doors for people with little to offer other than their purported fortunes and their charisma.
Between the bizarre decor of his homes, his interest in nefarious ideas like eugenics and cryogenics, and the suspicious circumstances of his apparent suicide in a Manhattan jail, Rolling Stone was right when it published the headline, "Conspiracy theories have gone mainstream."

Many of the conspiracy theories currently swirling around the Internet center around Epstein's relationship with Bill Clinton and Donald Trump, with #TrumpBodyCount and #ClintonBodyCount trending on Twitter and Trump himself tweeting about the Clinton conspiracy. Many others believe that Epstein faked the suicide, as the cameras in the jail cell stopped working at the time of his death.
With its tangled web of lies, the Epstein case is "the end of an information ecosystem that at least feints at asking questions before pretending to have the answers," according to Anna Merlan.
Is this the end, or just a step towards chipping away illusions and unearthing the corruption inherent to America's wealthiest class? After all, it's likely that there have been thousands of Epsteins before—billionaires in bed with politicians and scientific communities who abused women without consequence and who've funded false scientific research.
Maybe social media is, in its ugly, distorted way, finally bringing the dark money and covert alliances at the heart of America out into the light. Maybe next, the Internet could come for people like the Koch Brothers, the billionaires who paid millions to shut down climate change research.
Based on the nature of social media, though, it'll be a long time before we arrive at anything like the truth.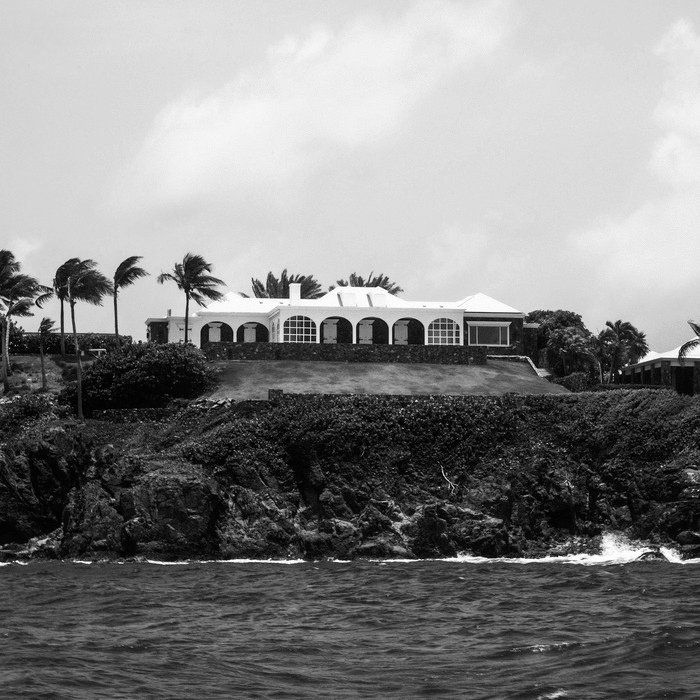 Little Saint James Island. Image via The Cut
Can the Democratic establishment get it right this time?
With the first Democratic primary still about eight months away, the Democratic party establishment appears prepared to throw all of their weight behind Joe Biden.

To hear MSNBC or CNN tell the story, Joe Biden has been the Democratic party's frontrunner since before he even declared his candidacy. Whether or not this is entirely true, however, is debatable. Misleading polls are being conducted and then misrepresented by many liberal news outlets as a means of solidifying Uncle Joe's frontrunner status early on in hopes of swaying voters toward the "more electable" candidate in the primaries. If Joe Biden can be made to look like he actually has the best chance of clinching the nomination or winning against Trump in a general election, then, voters will be more likely to vote for him as the safe bet.
IVN, or the Independent Voters Network, self-described as "a platform for unfiltered political news and policy analysis from independent-minded authors," has highlighted the biased nature of many political polls. IVN writer, Rudolpho Cortes Barragan reports:
"FiveThirtyEight, which is owned by ABC/Disney, functions as a sort of gatekeeper for polling, and polls are extremely important for candidacies. The public is told that polls judged as A+ by FiveThirtyEight are to be seen as real bellwethers of popular opinion. In reality, 'the polls' are manufactured to produce the results that the pollsters (and their corporate funders) want to see."
Barragan goes on to cite a recent Mammoth University poll as evidence. "The results showed Biden 9 percentage points ahead of Sanders," he writes, "but if you look closely you will see that more than 70% of the people polled are over the age of 50. Any honest person would be able to tell you that the 2020 electorate will be far younger than 50." The data is seldom presented within its full context on mainstream news outlets like MSNBC or CNN, and instills in voters a false sense of Biden's electability and props him up as the "safe" vote.
If this sounds eerily familiar, it's because the same thing happened in 2016. Hillary Clinton, like Biden, was prematurely propped up as the most electable candidate, even though an anti-establishment candidate like Bernie Sanders may have stood a better chance against Trump's "outsider" persona, which resonated with many voters (particularly across the midwest). This was proven in the wake of Trump's victory when analyses showed that many Bernie supporters either did not vote in the general election or jumped on the Trump ticket, preferring the radical change suggested by Trump's "drain the swamp" narrative over Clinton's years of experience as a politician.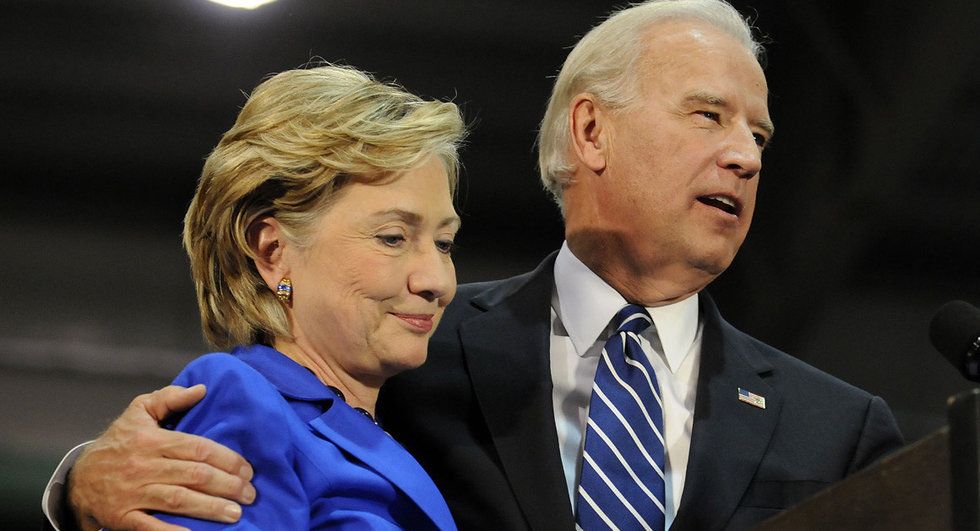 Joe Biden, like Clinton, is firmly rooted in the Democratic establishment. While Trump's approval rating has wavered over the last few years, hitting its low at 35% in 2017, it has remained around 40 to 45% — a number that should be alarming for Democrats going into 2020, as there have been only three single-term presidents since World War II.

Either way, the Democratic party and its voters must avoid making the same mistakes if there is any hope of preventing a Trump reelection. Poll manipulation was not the only issue in the 2016 election. The Democratic National Committee (DNC) was also exposed for unfairly tipping the scales toward Clinton in 2016, effectively rigging the primary against Bernie Sanders.
Donna Brazile, former interim chair of the DNC, revealed in her book, Hacks: The Inside Story of the Break-ins and Breakdowns that Put Donald Trump in the White House, the nefarious– although not technically illegal, according to US District Judge William J. Zloch, who dismissed a class action lawsuit against the DNC – actions of the Committee.
"Hillary would control the party's finances, strategy, and all the money raised," writes Brazile. "Her campaign had the right of refusal of who would be the party communications director, and it would make final decisions on all the other staff. The DNC also was required to consult with the campaign about all other staffing, budgeting, data, analytics, and mailings."
It's unclear whether the DNC's current chair, Tom Perez, will run an honest and fair ship as we approach the 2020 election cycle. Perez held the position of labor secretary during the Obama administration, and Biden publicly threw his support behind Perez during his campaign for DNC chair; whereas Sanders preferred Keith Ellison, who lost by a narrow margin. Only time will tell if Perez will tip the scales in Biden's favor due to their favorable history together, but the Democratic party is no stranger to nepotism, so Perez – especially in light of 2016 – should be watched carefully in the months to come.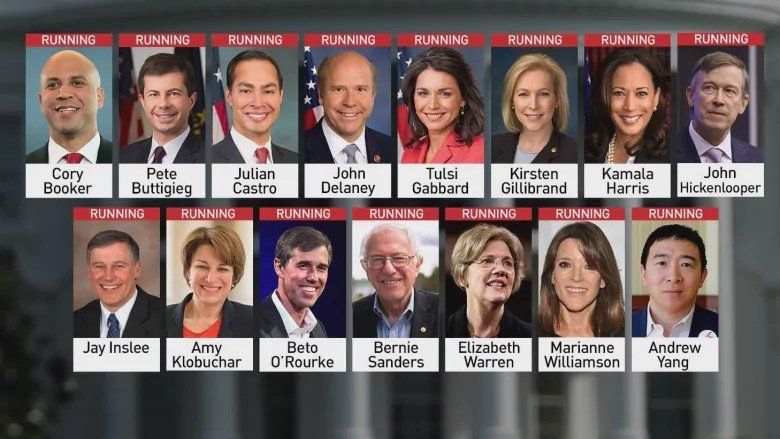 Even if the DNC does run a fair election this time around, electing Joe Biden would be a grave mistake. A mistake that the party already made last time around in the form of gifting the primary to Hillary Clinton. This election will not be one for tepid, center-of-the-road policies. We've already seen how an establishment centrist performs against Donald Trump. The Democratic party must embrace and adopt the progressive push to the left provided by candidates like Sanders and others if they have any hope of winning in 2020. Playing politics as usual will cost the Democratic party, and the nation, another four years of a Donald Trump White House.

There has been a lot of recent buzz about the idea of a "wealth tax" in the United States, particularly since Rep. Alexandria Ocasio-Cortez of New York appeared on "60 Minutes" and laid out a plan that would tax the richest Americans at a rate as high as 70%, nearly doubling the current 37% top rate. Additionally, 2020 Democratic Presidental candidate and Massachusetts senator, Elizabeth Warren, is reportedly working with UC Berkeley economists Emmanuel Saez and Gabriel Zucman to design a proposal to levy a wealth tax on Americans with fortunes over $50 million. While these numbers may seem difficult to grasp, the kinds of wealth taxes democrats are proposing are not only not as extreme as they sound, but already practiced successfully in other parts of the world.
Firstly, it's important to keep in mind that America operates on a progressive tax system, meaning, as Business Insider puts it, "as a person earns more and progresses through tax brackets, their tax rate increases for each level of income." So while many people balked at the idea of a 70% flat tax rate, Ocasio-Cortez clarified "Once you get to the tippy-tops, on your 10 millionth dollar, sometimes you see tax rates as high as 60% or 70%," she said. "That doesn't mean all $10 million are taxed at an extremely high rate. But it means that as you climb up this ladder, you should be contributing more." Essentially, the rich would not suddenly be destitute under this proposed plan; they would merely have to contribute an increasing amount as their fortune grew. So it wouldn't be the entirety of their $10 million fortune that would be taxed at 70%, but their 10 millionth dollar. While under Warren's proposal, the US would adopt a progressive wealth tax that would levy a 2 percent tax on fortunes worth more than $50 million, and a 3 percent tax on fortunes worth more than $1 billion, meaning billionaires would contribute amounts that are negligible in the context of their total fortune.

This would be similar to France's wealth tax policy, which is triggered at €1.3 million, but only the first €800,000 of this amount is tax free, and taxpayers pay between 0.5% and 1.5% on anything over this each year. This tax has worked successfully in France, despite it being applied to significantly lower amounts of wealth than Elizabeth Warren is proposing. Meanwhile, in Denmark, the highest tax bracket sees about 15% taxation, and citizens report great satisfaction in terms of quality of life and government services. In summary, wealth taxes are a simple and effective way to ensure that wealth does not become too heavily monopolized by a few people, while also ensuring that the poorest people are taken care of by the state.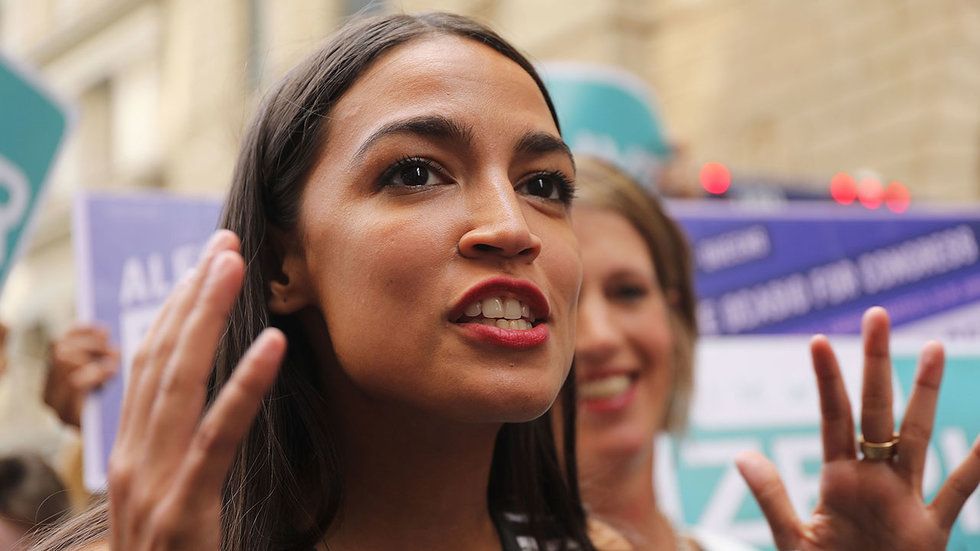 But some don't see it that way, with many on the right reacting strongly to suggestions of an American wealth tax. House Republican whip Steve Scalise called Ocasio-Cortez's idea a "leftist fantasy program," while more moderate voices didn't react quite as strongly, but still suggested that while income tax laws definitely need to be reformed, a wealth tax is not the way to do it.

But to truly understand the argument, one has to compare what a wealth tax would mean to a real life billionaire, vs. what it would mean for the country. For example, with Warren's plan, only an approximate 75,000 families would be minorly affected, but the United States would earn an additional $2.75 trillion over a 10-year period. If you take the $57 billion fortune of Mark Zuckerberg, and apply this tax idea, he would only be taxed $1.7 billion, and then close to $0 in the following years if his fortune didn't continue to accumulate. For him, $1.7 billion is a small number that would in no way affect his quality of life. But if you think of the social services that would benefit from that $1.7 billion, you would undoubtedly see widespread effects improving the lives of the poorest Americans, making it difficult to argue that an American wealth tax would do anything but help the state of the nation.
Law enforcement expects to find more devices.
UPDATE: On Friday, authorities reportedly arrested a man in connection with the bombing campaign against Democrats and ex-officials. It has not yet been made clear who has been arrested but according to three law-enforcement officials, the suspect was arrested in Florida, and is in his 50s.
So far, law enforcement has found 12 suspicious packages addressed to 10 people. The targets of the bomb campaign have all been outspoken critics of President Trump, and many speculate that the person perpetrating these attacks is a right-wing extremist.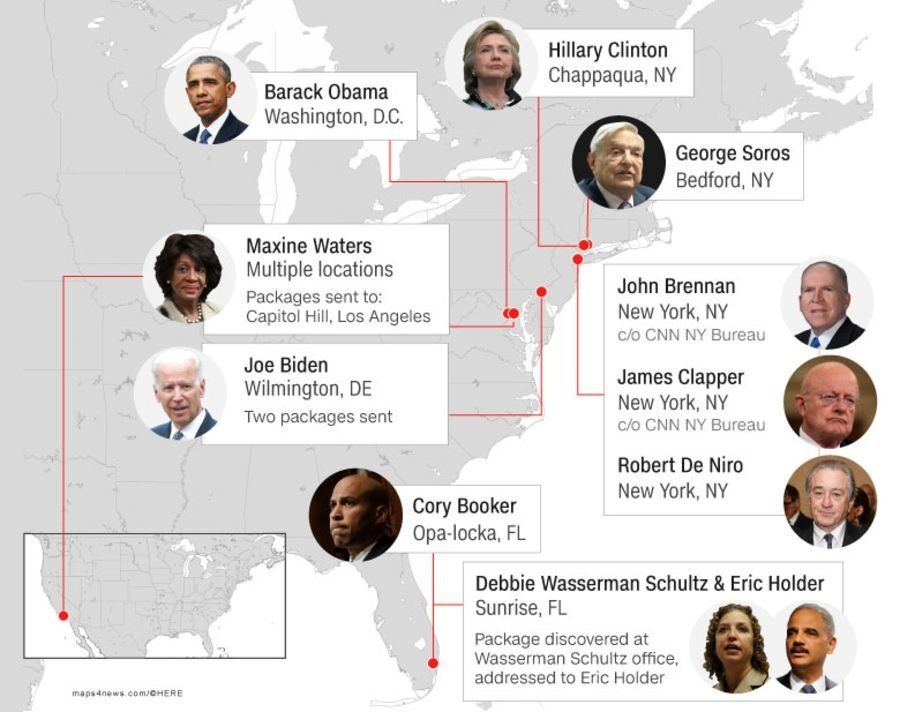 CNN
On Wednesday morning, explosive devices were sent to former President Barack Obama, former Secretary of State Hillary Clinton, and the CNN offices in New York, though law enforcement intervened before any of the devices could detonate. Later on Wednesday, CNN reported that the Florida office of Rep. Debbie Wasserman Schultz — the Democratic National Committee Chair from 2011 to 2016 — has also been evacuated because of a suspicious package. This package appeared to bear the delivery address of former attorney general Eric Holder and the return address of Wasserman Schultz's office.

It's believed that the packages are similar to the bomb found in the mailbox of liberal philanthropist and business magnate George Soros on Monday, suggesting a connection between the incidents.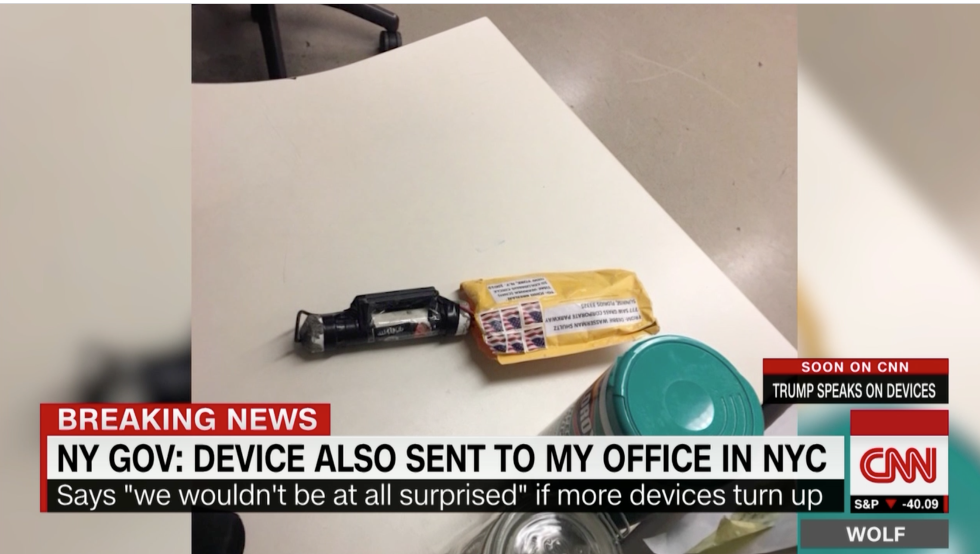 CNN
During a press conference at 1 PM on Wednesday, New York Governor Andrew Cuomo revealed that he had been informed that a package addressed to his office had been intercepted by security, bringing the number of suspicious packages discovered thus far to six.

Mr. Clinton was reportedly present at the couple's Chappaqua, NY home at the time of the attempted attack, but Mrs. Clinton was in Florida on business. It remains unclear whether the Obamas were in their DC home when the device was discovered. The CNN offices in New York have been evacuated as the package is being removed from the premises.
The perpetrator of the attacks appears to be targeting figures and organizations who have faced criticism from President Trump and conservatives. As The New York Times reports, Trump "has often referred to major news organizations as 'the enemy of the people,' and has had a particular animus for CNN."
To add further intrigue to the situation at CNN, the parcel was reportedly addressed to former CIA director, John Brennan. Brennan often appears as a guest on CNN and has been a very vocal critic of Trump, spurring the president to revoke his security clearance this past summer. Brennan has declined to comment on the attack.
CNN previously reported that another explosive device had been intercepted before delivery to the White House, but the Secret Service later clarified that this information was inaccurate, and they only intercepted packages meant for Obama and Clinton.
In a statement released Wednesday, the White House condemned the attacks, saying, "These terrorizing acts are despicable, and anyone responsible will be held accountable to the fullest extent of the law, the United States Secret Service and other law enforcement agencies are investigating and will take all appropriate actions to protect anyone threatened by these cowards."

The devices will reportedly be transported to secure locations for supervised detonation, and law enforcement, led by the joint terrorism task force in NYC, will continue to investigate in hopes of discovering the origins of the packages.
Brooke Ivey Johnson is a Brooklyn based writer, playwright, and human woman. To read more of her work visit her blog or follow her twitter @BrookeIJohnson.