Dall-E Mini, the AI-powered text-to-image generator has taken over the internet. With its ability to render nearly anything your meme-loving heart desires, anyone can make their dreams come true.
DALL-E 2, a portmanteau of Salvador Dali, the surrealist and Wall-E, the Pixar robot, was created by OpenAI and is not widely available; it creates far cleaner imagery and was recently used to launch Cosmpolitan's first AI-generated cover. The art world has been one of the first industries to truly embrace AI.
The open-sourced miniature version is what's responsible for the memes. Programmer Boris Dayma wants to make AI more accessible; he built the Dall-E Mini program as part of a competition held by Google and an AI community called Hugging Face.
And with great technology, comes great memes. Typing a short phrase into Dall-E Mini will manifest 9 different amalgamations, theoretically shaping into reality the strange images you've conjured. Its popularity leads to too much traffic, often resulting in an error that can be fixed by refreshing the page or trying again later.
If you want to be a part of the creation of AI-powered engines, it all starts with code. CodeAcademy explains that Dall-E Mini is a seq2seq model, "typically used in natural language processing (NLP) for things like translation and conversational modeling." CodeAcademy's Text Generation course will teach you how to utilize seq2seq, but they also offer opportunities to learn 14+ coding languages at your own pace.
You can choose the Machine Learning Specialist career path if you want to become a Data Scientist who develops these types of programs, but you can also choose courses by language, subject (what is cybersecurity?) or even skill - build a website with HTML, CSS, and more.
CodeAcademy offers many classes for free as well as a free trial; it's an invaluable resource for giving people of all experience levels the fundamentals they need to build the world they want to see.
As for Dall-E Mini, while some have opted to create beauty, most have opted for memes. Here are some of the internet's favorites:
There's no looking back now, not once you've seen Pugachu; artificial intelligence is here to stay.
ISSUES
The Truth About Elizabeth Warren's and Alexandria Ocasio-Cortez's Wealth Tax Proposals
There has been a lot of recent buzz about the idea of a "wealth tax" in the United States, particularly since Rep. Alexandria Ocasio-Cortez of New York appeared on "60 Minutes" and laid out a plan that would tax the richest Americans at a rate as high as 70%, nearly doubling the current 37% top rate. Additionally, 2020 Democratic Presidental candidate and Massachusetts senator, Elizabeth Warren, is reportedly working with UC Berkeley economists Emmanuel Saez and Gabriel Zucman to design a proposal to levy a wealth tax on Americans with fortunes over $50 million. While these numbers may seem difficult to grasp, the kinds of wealth taxes democrats are proposing are not only not as extreme as they sound, but already practiced successfully in other parts of the world.
Firstly, it's important to keep in mind that America operates on a progressive tax system, meaning, as Business Insider puts it, "as a person earns more and progresses through tax brackets, their tax rate increases for each level of income." So while many people balked at the idea of a 70% flat tax rate, Ocasio-Cortez clarified "Once you get to the tippy-tops, on your 10 millionth dollar, sometimes you see tax rates as high as 60% or 70%," she said. "That doesn't mean all $10 million are taxed at an extremely high rate. But it means that as you climb up this ladder, you should be contributing more." Essentially, the rich would not suddenly be destitute under this proposed plan; they would merely have to contribute an increasing amount as their fortune grew. So it wouldn't be the entirety of their $10 million fortune that would be taxed at 70%, but their 10 millionth dollar. While under Warren's proposal, the US would adopt a progressive wealth tax that would levy a 2 percent tax on fortunes worth more than $50 million, and a 3 percent tax on fortunes worth more than $1 billion, meaning billionaires would contribute amounts that are negligible in the context of their total fortune.

This would be similar to France's wealth tax policy, which is triggered at €1.3 million, but only the first €800,000 of this amount is tax free, and taxpayers pay between 0.5% and 1.5% on anything over this each year. This tax has worked successfully in France, despite it being applied to significantly lower amounts of wealth than Elizabeth Warren is proposing. Meanwhile, in Denmark, the highest tax bracket sees about 15% taxation, and citizens report great satisfaction in terms of quality of life and government services. In summary, wealth taxes are a simple and effective way to ensure that wealth does not become too heavily monopolized by a few people, while also ensuring that the poorest people are taken care of by the state.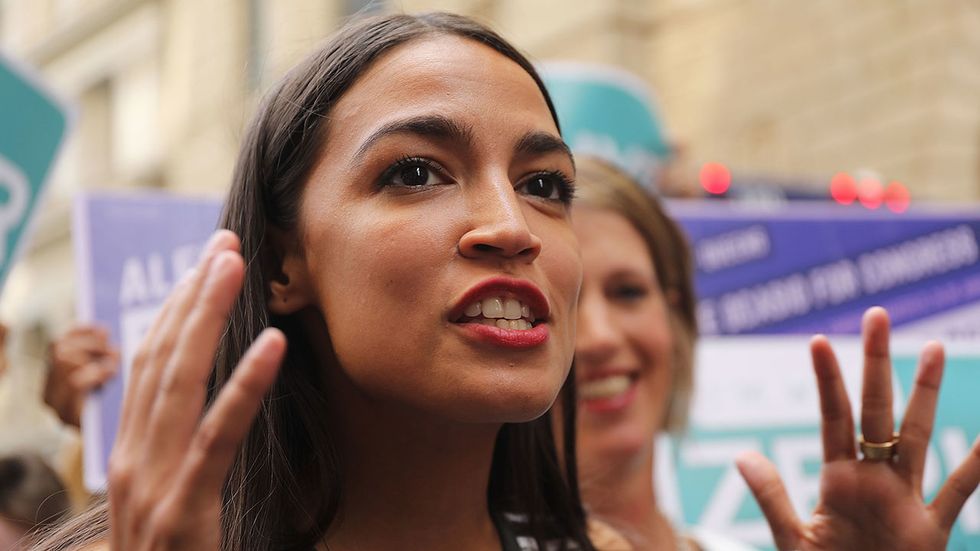 But some don't see it that way, with many on the right reacting strongly to suggestions of an American wealth tax. House Republican whip Steve Scalise called Ocasio-Cortez's idea a "leftist fantasy program," while more moderate voices didn't react quite as strongly, but still suggested that while income tax laws definitely need to be reformed, a wealth tax is not the way to do it.

But to truly understand the argument, one has to compare what a wealth tax would mean to a real life billionaire, vs. what it would mean for the country. For example, with Warren's plan, only an approximate 75,000 families would be minorly affected, but the United States would earn an additional $2.75 trillion over a 10-year period. If you take the $57 billion fortune of Mark Zuckerberg, and apply this tax idea, he would only be taxed $1.7 billion, and then close to $0 in the following years if his fortune didn't continue to accumulate. For him, $1.7 billion is a small number that would in no way affect his quality of life. But if you think of the social services that would benefit from that $1.7 billion, you would undoubtedly see widespread effects improving the lives of the poorest Americans, making it difficult to argue that an American wealth tax would do anything but help the state of the nation.