"A tree is best measured when it is down," the poet Carl Sandburg once observed, "and so it is with people." The recent death of Harry Belafonte at the age of 96 has prompted many assessments of what this pioneering singer-actor-activist accomplished in a long and fruitful life.
Belafonte's career as a ground-breaking entertainer brought him substantial wealth and fame; according to Playbill magazine, "By 1959, he was the highest paid Black entertainer in the industry, appearing in raucously successful engagements in Las Vegas, New York, and Los Angeles." He scored on Broadway, winning a 1954 Tony for Best Featured Actor in a Musical – John Murray Anderson's Almanac. Belafonte was the first Black person to win the prestigious award. A 1960 television special, "Tonight with Belafonte," brought him an Emmy for Outstanding Performance in a Variety or Musical Program or Series, making him the first Black person to win that award. He found equal success in the recording studio, bringing Calypso music to the masses via such hits as "Day-O (The Banana Boat Song)" and "Jamaica Farewell."
Harry Belafonte - Day-O (The Banana Boat Song) (Live)www.youtube.com
Belafonte's blockbuster stardom is all the more remarkable for happening in a world plagued by virulent systemic racism. Though he never stopped performing, by the early 1960s he'd shifted his energies to the nascent Civil Right movement. He was a friend and adviser to the Reverend Doctor Martin Luther King, Jr. and, as the New York Times stated, Belafonte "put up much of the seed money to help start the Student Nonviolent Coordinating Committee and was one of the principal fund-raisers for that organization and Dr. King's Southern Christian Leadership Conference."
The Southern Poverty Law Center notes that "he helped launch one of Mississippi's first voter registration drives and provided funding for the Freedom Riders. His activism extended beyond the U.S. as he fought against apartheid alongside Nelson Mandela and Miriam Makeba, campaigned for Mandela's release from prison, and advocated for famine relief in Africa." And in 1987, he received an appointment to UNICEF as a goodwill ambassador.
Over a career spanning more than seventy years, Belafonte brought joy to millions of people. He also did something that is, perhaps, even greater: he fostered the hope that a better world for all could be created. And, by his example, demonstrated how we might go about bringing that world into existence.
Students want police funding redistributed to nurses and counselors.
Since the killing of George Floyd, a massive wave of anti-police and pro-Black lives protests have erupted in America and across the world.
Many of these protests focus on the fact that police actually don't tend to keep Americans safer. Specifically, they pose threats to Black Americans, and this problem pervades every aspect of society, from courtrooms to prisons to schools.
Over the past few months, students (Black and brown students, in particular) have zeroed in on an effort to remove police from schools. Across the nation, student protestors have taken the fate of their schools and peers into their own hands, launching increasingly intense protests in efforts to remove police from their educational institutions.
A Legacy of Violence: The Problems with Policing in Schools
The roots of these protests stretch deep. The first police officers to appear in schools were part of a program pioneered in the 1950s that saw "school resource officers" (SROs) hired.
"Called a lliving symbol of law and orderl by some at the time, the presence of police in schools represented a larger, national tide of clarion calls to solder steel fangs onto America's criminal justice system," writes Alexander Zhang for Slate. But immediately there was pushback. "Students, some critics worried, might be coerced into self-incrimination and service as informants on their friends and families," Zhang continues.
Still, as late as 1975, only one percent of schools employed police officers. By the late 1990s, after the War on Drugs and other racist efforts targeted specifically poor, black and Latinx communities, the majority of urban schools began to employ cops—and today two thirds of students attend school with police, and NYC alone employs more police officers than counselors.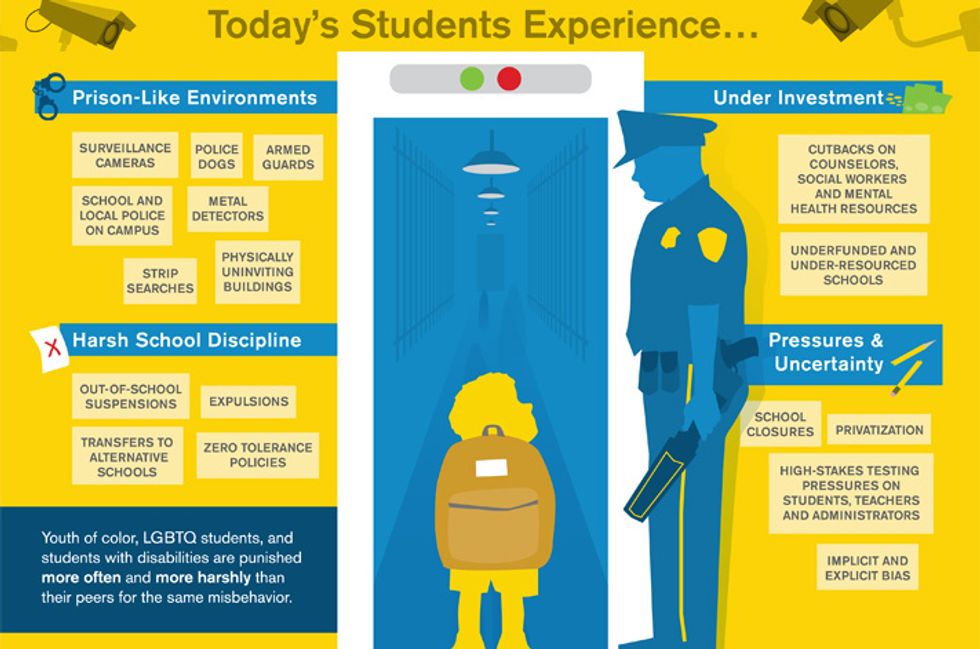 Empathy EducatesPolice in schools
The modern movement to defund and remove police from schools has been in progress for years, and many dedicated student activists have spent countless hours fighting for safer police-free schools.

"It's millions of dollars spent on police," said Denilson Garibo, a senior at Oakland High School. "We're having assistant principals being cut [from] our schools. Our teachers are not getting enough money for what they do. Why are we prioritizing school police over our education?" Garibo has been fighting police for over two years, attending school board meetings and speaking about the dangers that police officers pose to Black students.
It's not hard to see where these student protestors' anger comes from. Police—an often violent, undertrained force endowed with weapons and the power to lock people up—and underserved schools full of vulnerable, impressionable kids make an inherently ugly mix.
"When you have police in schools, you have a culture clash," said Judith Browne Dianis, executive director of the Advancement Project National Office. "And that culture clash is that their job is to protect people but also they enforce the criminal code, and they were enforcing criminal code on regular teen behavior."
The School-to-Prison Pipeline: A System Targeting Students of Color
The data reveals that these crackdowns disproportionately affect communities of color, making police in schools a racial justice issue.
"During the 2015-2016 school year, Black students accounted for 15% of total enrollment but 31% of students referred to law enforcement or arrested," a report by the Civil Rights Data Collection the U.S. Department of Education's Office for Civil Rights found.
Black students are, in essence, arrested at double the rate of their white counterparts. Why? Schools that have larger Black and Latinx populations are more likely to have larger police presences, automatically raising these students' chances of being arrested. "Students of color are also more likely to be enrolled in a school with an officer. While 42% of U.S. high schools in the 2013-2014 school year had officers, 51% of high schools with large Black and Latino populations had them," writes Astrid Galvan for wgme.com.
Schools comprised of largely poor, Black, and Latino populations are more likely to be plagued by the school-to-prison pipeline, a structure that filters students to prisons just like some schools filter (typically whiter, wealthier) students towards colleges.
This pipeline exists in part thanks to the disproportionately large police presences in schools that are part of underserved communities, and the dearth of community resources available to these schools.
The school-to-prison pipeline is "part of a national trend that criminalizes rather than educates students — and one that disproportionately targets black students — as "tough-on-crime" policy has resulted in millions of mostly black and brown people winding up behind bars," notes Mariame Kaba in Teen Vogue, adding that "nationally, since 1990, spending on prisons has increased three times as quickly as spending on education."
Police employed in schools are likely to target undocumented children and families, to arrest children for petty crimes that wealthier, whiter children are far more likely to get away with, and to criminalize people based on racist ideas baked into the framework of policing since its inception.
Policing Schools: Why Are There Cops In Schools?www.youtube.com
"The presence of police in schools, I believe, is fueled by a dehumanization of children of color, which suggests that there needs to be a constant surveillance of these children in schools," writes author Monique Morris.

The data is there every step of the way to support all this. According to NPR, "Data show that schools with cops are more likely to refer children to law enforcement, including for non-serious violent behaviors. In 43 states and the District of Columbia, Black students are more likely to be arrested than other students while at school, according to an analysis by the Education Week Research Center."
These studies stand for themselves, but they don't actually reveal the truly harmful and traumatizing effects that police in schools can have on individual students of color. Over the past few years, police have been filmed performing atrocious acts of violence towards students, revealing a deeper pattern and implying a much longer and more terrifying history of police committing crimes against the students they're assigned to protect.
In the fall of 2019, an officer was caught handcuffing a sobbing 6-year-old girl. In another school, an officer was filmed shoving an 11-year-old student against a wall. Both students were Black.
This is not a new phenomenon. In 2015, a video of a police officer throwing a 16-year-old Black girl across a room sparked outrage. The student who filmed the video received a misdemeanor charge and a suspension.
So if there are so many issues with police in schools, why are they there at all?
"There isn't much evidence indicating that police officers in schools make schools safer," says Dominique Parris of the research organization Child Trends. "What they do do is increase the likelihood that Black and brown children are going to be involved in the legal system early and often."
In America, there is a pervasive cultural myth—often most prevalent among white, powerful groups—that teaches us to associate police with safety. Police presence increased in schools in the wake of early school shootings in the 1990s, but a 2018 Washington Post analysis of over 200 incidents of gun violence found that police were only successfully able to intervene twice in armed shooter situations.
On the other hand, restorative justice programs that focus on relationships between students and the people there to protect them are far more likely to stop shootings and to reduce violence in general. Behavioral assistance programs based on relationships between students and counselors help prevent students from lashing out and can also help students identify unstable or potentially dangerous peers.
Visions of a Police-Free Future
Slowly, protests are working. The Minneapolis Public School board voted this year to end its contract with the Minneapolis Police Department after a number of protests. Still, other schools have resisted students' efforts to remove police officers.
Protestors don't plan on giving up, and they don't plan on being satisfied with only removing cops. Protestors who want the police out of schools don't simply want the police gone—and they know removing the police is not a solution to every problem.
Instead, protestors want the funds used to pay salaries of cops redistributed, specifically towards counselors, nurses, and other resources that might actually help students succeed rather than relegating them to prisons.
These programs are appealing alternatives to funneling students off to deeply traumatizing and damaging prison systems, which can haunt people well into adulthood, destroying families in the process. Protestors are asking schools to imagine a world in which funds used to police and punish students could be used to provide educational programs, health and wellness resources, psychological health, and social work avenues.
They're asking, in short, for schools to do what they're supposed to do: help students learn.
The world is both hotter and more overcrowded than ever before. Naturally, these things are intertwined.
World Population Day was established in 1989 by the United Nations Council in order to draw attention to population issues. Back then, the world's population stood at 5.198 billion. Thirty years later, there are 7.7 billion people in the world, with an estimated 360,000 more being born each day.
It's hard to think about overpopulation without thinking about climate change, which threatens the livelihoods of every single one of these new children.
Climate change's consequences have already begun to emerge, and needless to say, they will worsen exponentially if climate change continues at its current rate. Effects include rising sea levels, tens of thousands of heat-related deaths, polluted air, a spike in chronic illnesses, severe droughts, mass extinctions that ruin ecological systems and destroy agriculture, and many natural disasters such as hurricanes and wildfires that will devastate infrastructure and generate massive flows of refugees. We've already seen these things, in the devastating 2018 California wildfires, in hurricanes like Sandy and Maria, in the drought that was a root cause of the Syrian refugee crisis, and in so many other instances.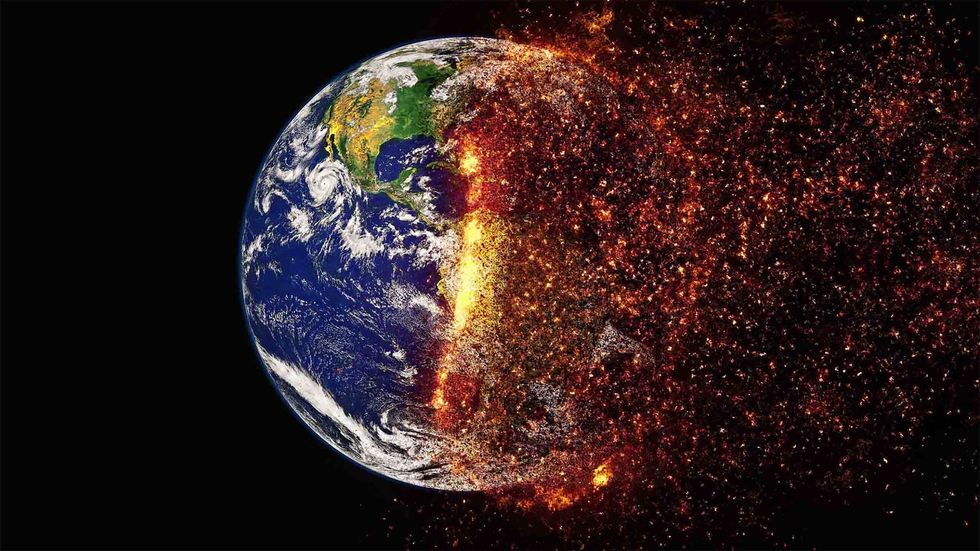 Image via Undark
These events are only the tip of the iceberg. A 2018 UN report announced that we have twelve years to reverse the worst effects of climate change; if we fail to essentially keep temperatures from rising above 1.5C, hundreds of millions of people will suffer the consequences.

Certainly, the vastness of our world's population is a root cause of this deadly warming. According to Business Today, "One of the greatest consequences of growing population, which is perhaps a great threat to our livelihood as well, is the quick depletion of natural resources." More people means more carbon burned, more resources consumed, more people falling through the cracks.
In a merely theoretical sense, it seems logical that humanity's population explosion would happen concurrently with exponential climate change and ecological disaster, because the way our population has grown is anything but natural.
Prior to the Industrial Revolution, human society followed a particular law: As populations grow, food supplies decrease, and so the population decreases, and the food supply increases. This is the same rule that keeps animal populations in check. However, since the dawn of industry, human beings have been producing more and more food and resources to support our burgeoning population, effectively placing ourselves at the top of the food chain, subsequently displacing animal populations, and decimating our natural resources.
Now, we are reaching a breaking point.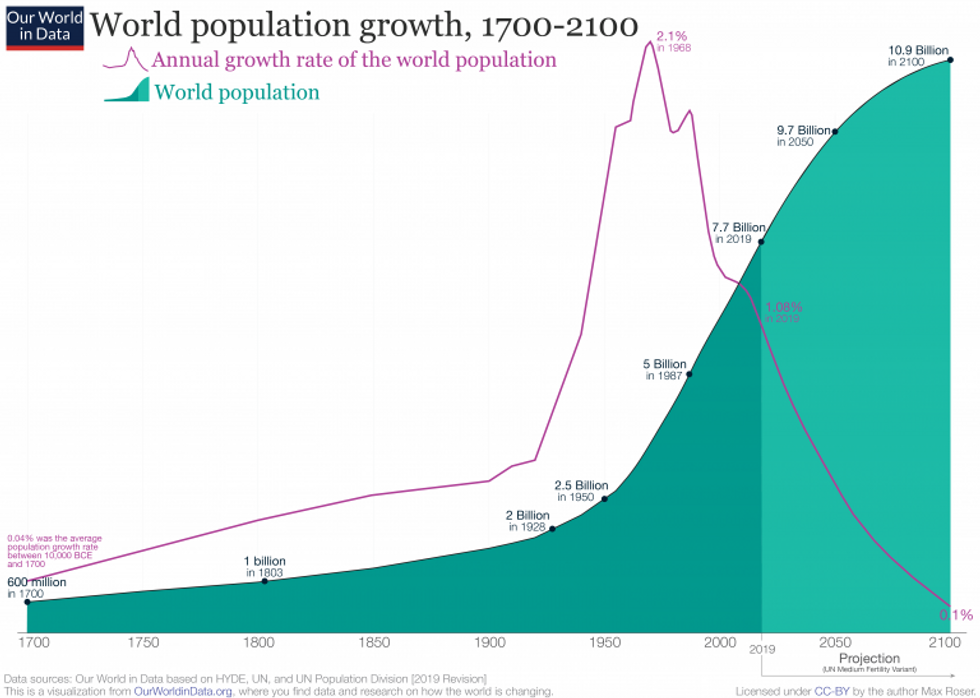 Image via MarketWatch
However, it's too simplistic to say that the amount of people in the world is directly proportional to the rate of climate change. It's true that the locations where the largest percentages of children are being born are the places that will be most severely damaged by the rising tides and hurricanes that are stemming from warming. According to Time Magazine, rapid population growth will only lock these nations into cycles of poverty, making it extremely difficult for these places to rebound from climate change's effects. However, these places are not the ones producing the majority of carbon emissions: That honor is reserved for developed countries, like the US.

The real cause of climate change is not overpopulation alone. It's the mentality that has allowed oil companies to grow into the massive corporations they are; and that has allowed Americans, who comprise 5% of the global population, to consume 25% of the world's resources, and that has allowed many childless couples in the US to consume far more resources than couples with children. That mentality has led us to accumulate endlessly without paying any heed to natural balances or equity.
Therefore, reducing the population is actually not the most important step that needs to be taken in order to combat climate change. This is because, according to Vox, it's not that the resources we have can't support a larger population: the US could successfully feed 400 million people simply by consuming locally what we are currently exporting. The problem is that we can't maintain the kinds of resource-guzzling, carbon-based lifestyles that we—and particularly, the extremely wealthy—have become accustomed to living. Simply reducing the number of people but not addressing our society's problem with carbon and consumption will have a negligible effect on the climate. In actuality, lower fertility rates can lead to higher GDP, as childless folks can accumulate more resources that they in turn spend on flights and other energy-guzzling activities.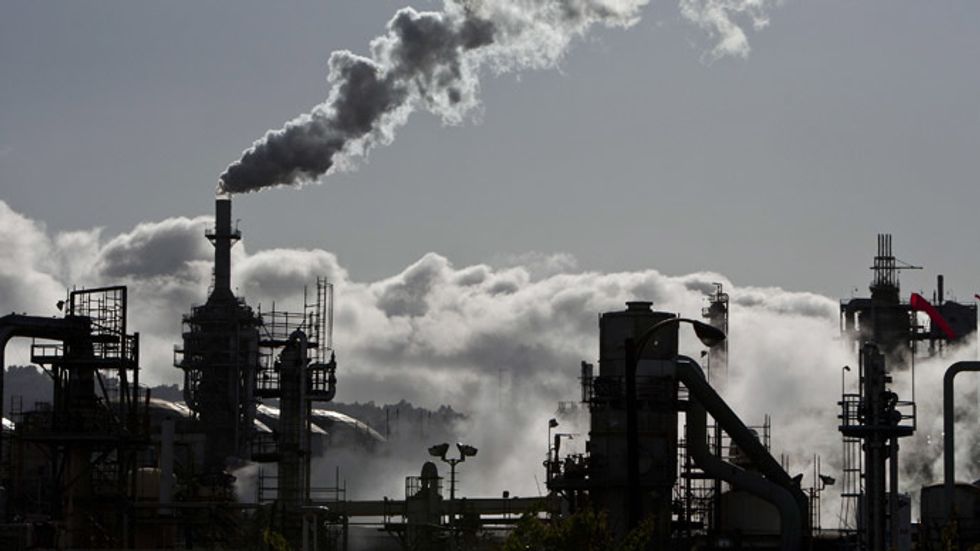 Image via RT.com
Though population control would help, it's far more important that we figure out how to re-distribute resources in a sustainable way, rather than wasting such a vast amount of resources like we do in America. In the end, slashing carbon emissions—and, concurrently, shifting our cultural obsession with accumulation and individualism to an emphasis on egalitarianism—is still by far the most important thing we can do for the climate.

Even so, having fewer children and making education and birth control more widely accessible would be hugely significant overall. Furthermore, deciding not to have a child is totally a viable, impactful way to combat climate change (and it's possibly even the ethical choice, given the ecological mess that new generations will find themselves involuntarily subjected to).
Because if we remain on the path we're on? The population will just continue to expand, hitting a projected 8 billion by 2050. Soon enough, natural disasters will result in the deaths of millions; more people will starve or die in refugee camps; and then, as water becomes undrinkable and the planet becomes too hot for any growing thing, that will be the end of this whole experiment called life.
In 2019, the equivalency of knowledge and power is not just an adage, but a warning. However, an American public that stays defiantly informed can also turn knowledge into hope.
Author Isaac Asimov once said, "There is a cult of ignorance in the United States, and there has always been.
The strain of anti-intellectualism has been a constant thread winding its way through our political and cultural life, nurtured by the false notion that democracy means that my ignorance is just as good as your knowledge." In 2019, the equivalency of knowledge and power is not just an adage, but a warning. However, an American public that stays defiantly informed can also turn knowledge into hope.
Here are 10 books every (informed) American should read:
Travels with Charley: In Search of America by John Steinbeck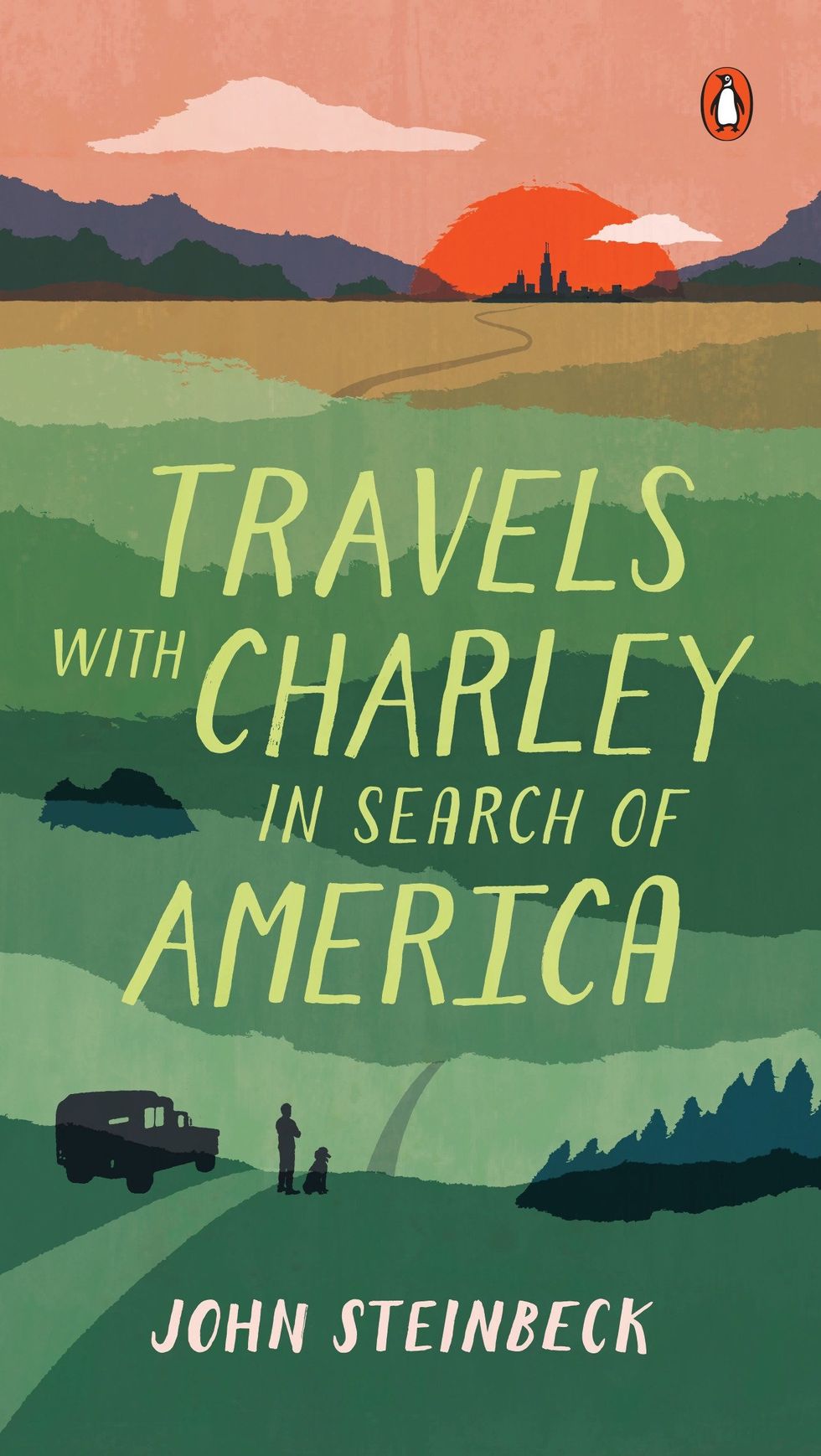 If you don't read the Steinbeck classics, The Grapes of Wrath and Of Mice and Men, you're doing yourself a disservice. But, if there's only one Steinbeck book you do make time for, make sure it's his autobiographical travel memoir of taking his lumbering RV and charismatic dog across America. He makes due with whatever conversation and company he finds, not driven by any great American ambition other than finding moments of connection in a diverse landscape.
Catch-22 by Joseph Heller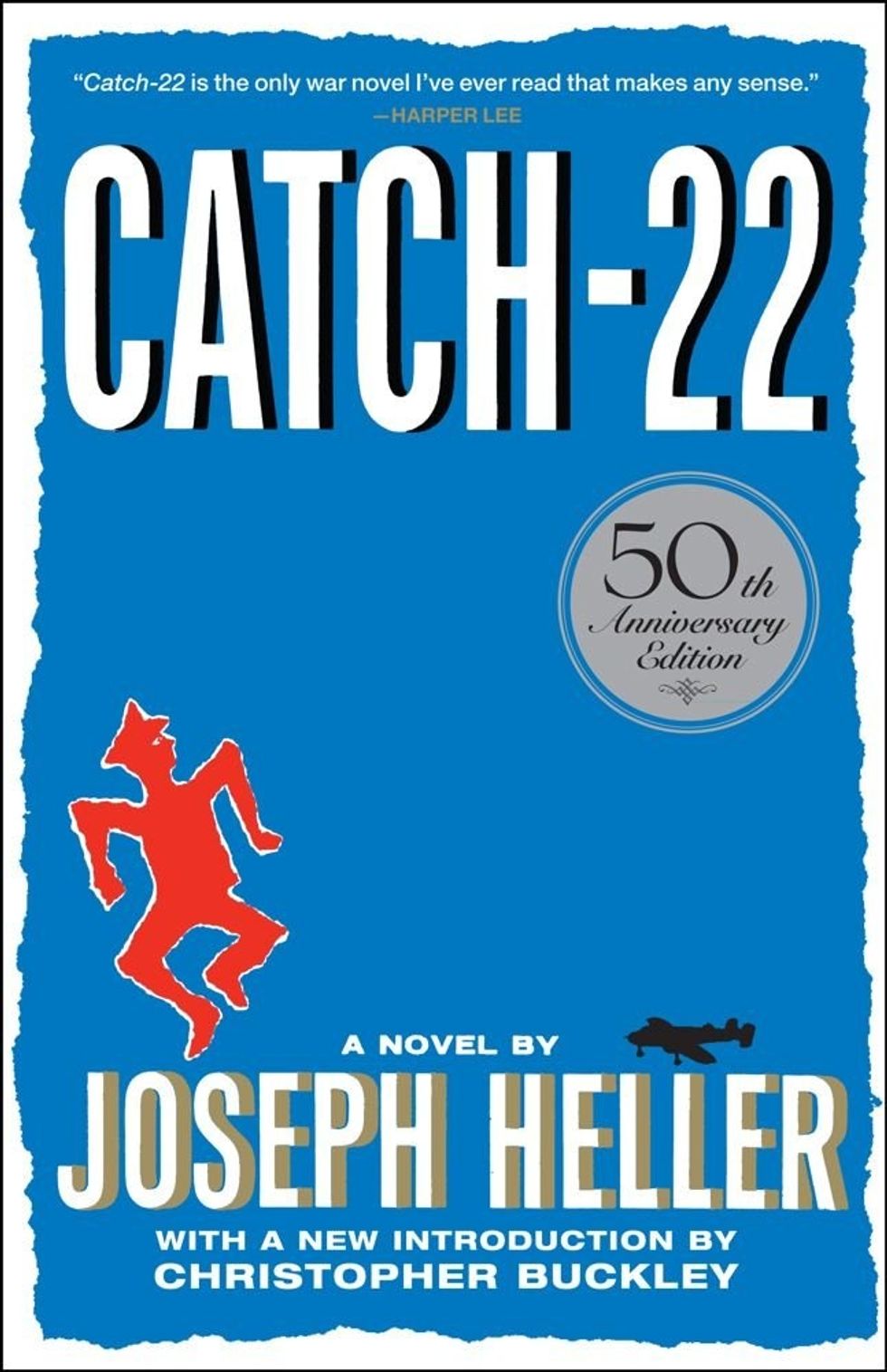 One of America's most loved authors, Heller's humor and biting observations capture the precarity of individualism in the face of war. The foundations of American cynicism and anti-war sentiment are encapsulated in the eponymous bureaucratic rule of Catch-22: "a man is considered insane if he willingly continues to fly dangerous combat missions, but if he makes a formal request to be removed from duty, he is proven sane and therefore ineligible to be relieved."
Frankenstein by Mary Shelley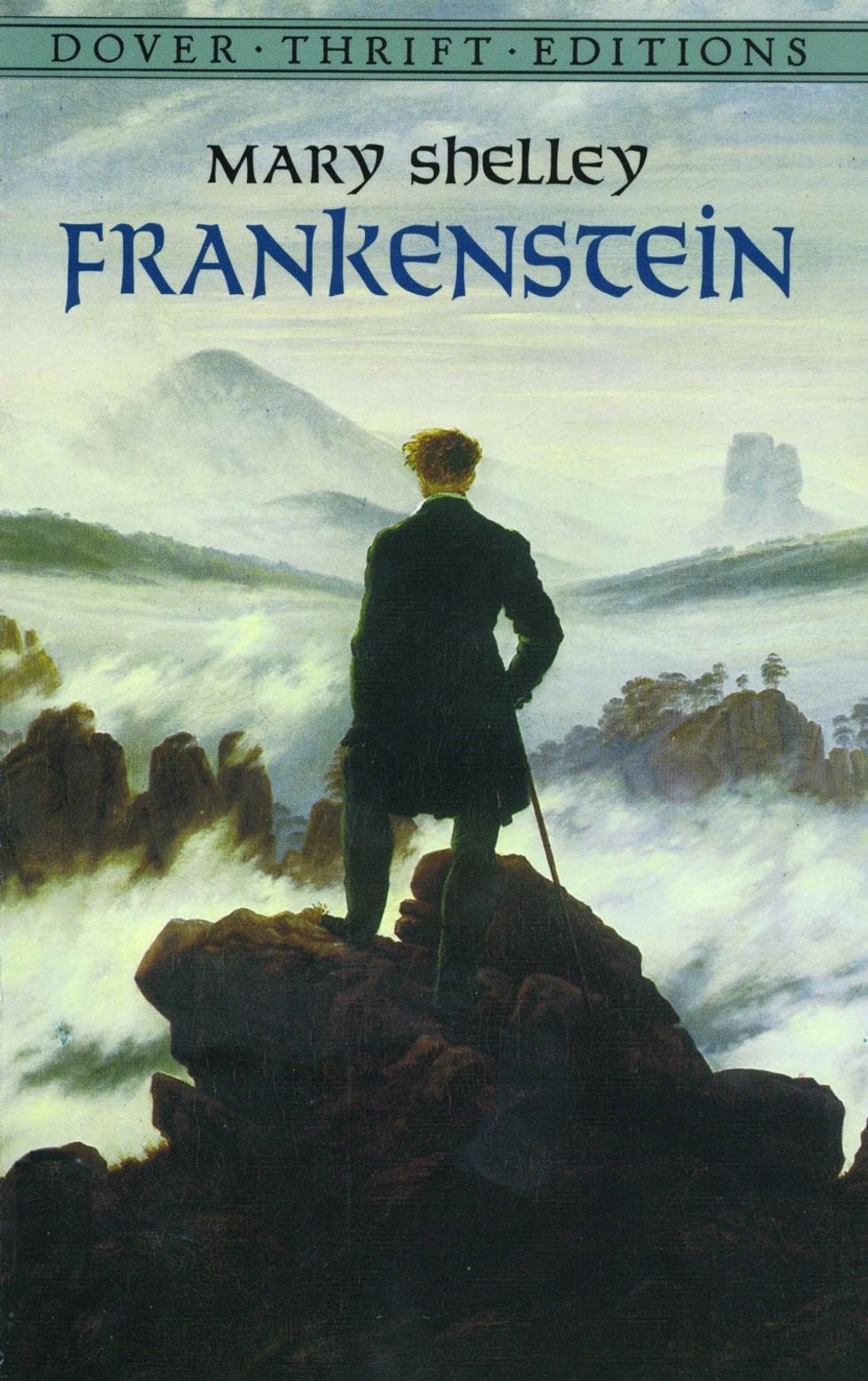 As much as the movie adaptations of Frankenstein's monster are icons in America cinema, the philosophical depths of the novel are sadly lost. Individuality and personal responsibility are two major burdens that neither creator nor creation are capable of managing well. There's also something to be said about the element of spectatorship that Shelley frames the novel with, as the story unfolds through a series of letters and switches narration like a mind-bending Black Mirror episode.
Between the World and Me by Ta-Nehisi Coates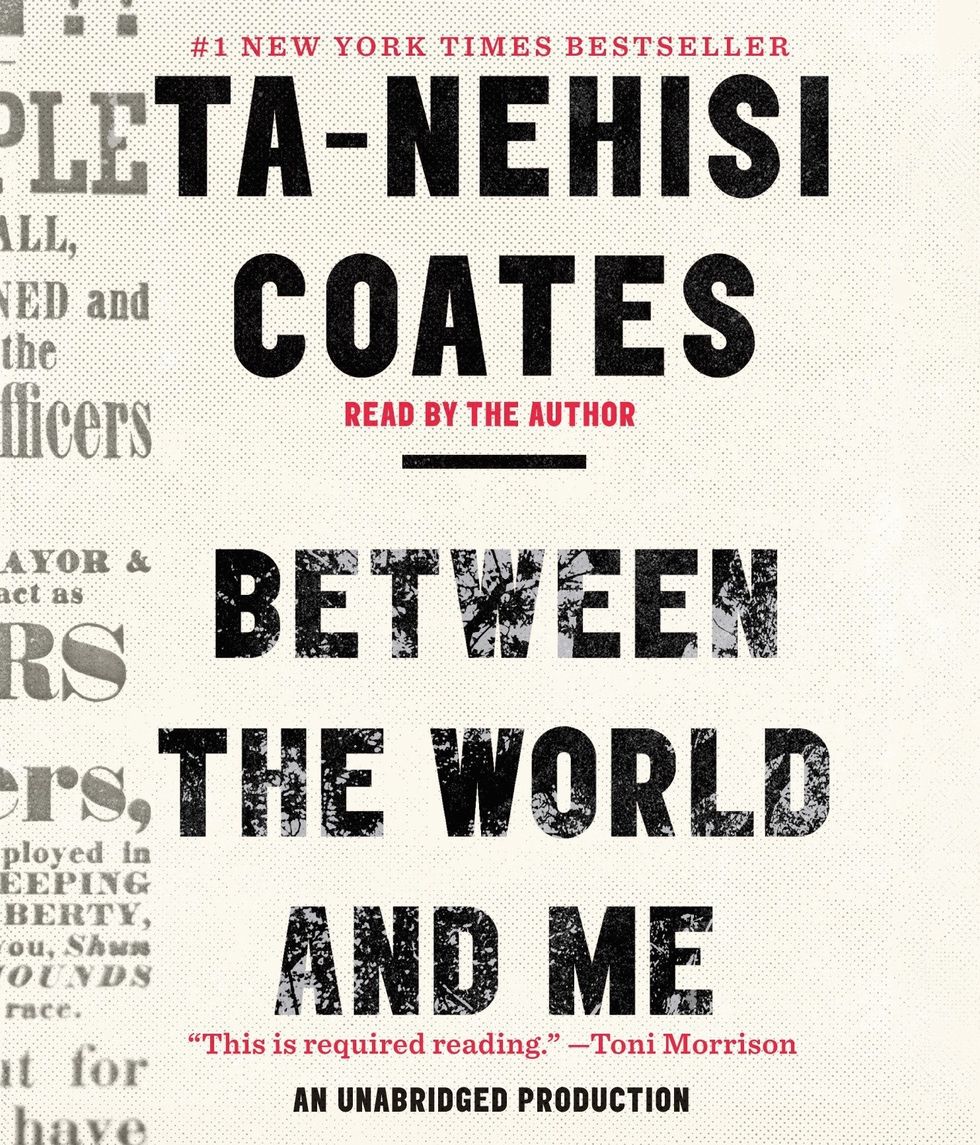 Coates manages to capture both the history and enduring tension of race relations in modern America in what Toni Morrison calls "required reading." Written as a letter to his son, Coates' writing is an alchemy of memoir, oral history, and calls to action. He aims to explore how "Americans have built an empire on the idea of 'Rae,' a falsehood that damages us all but falls most heavily on the bodies of black women and men...What is it like to inhabit a black body and find a way to live in it?"
The Hitchhiker's Guide to the Galaxy by Douglas Adams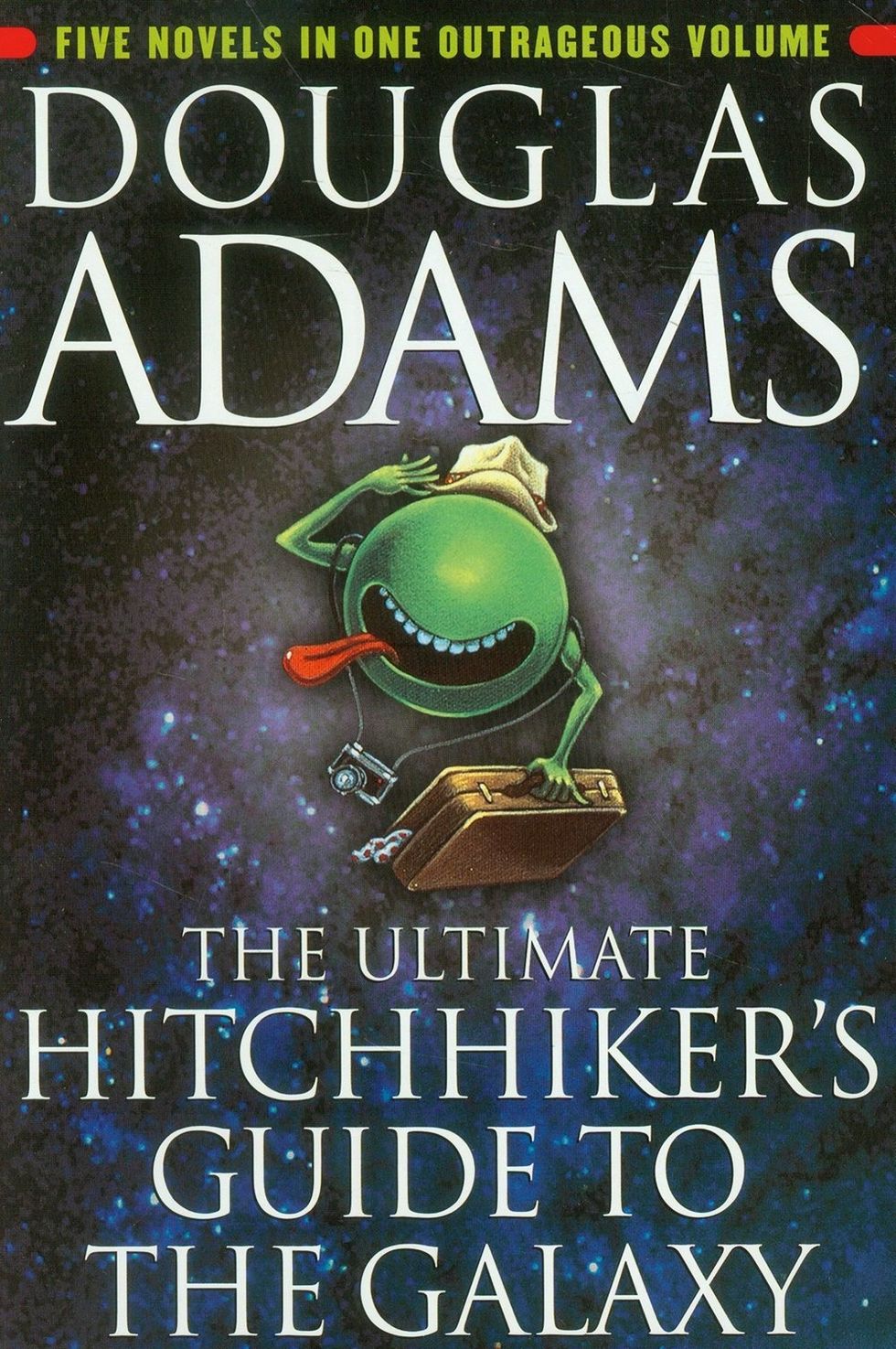 This classic fantasy adventure isn't a political science essay or a philosophical treatise, but the payoff is just as strong–if not stronger. Alienation, otherness, nihilism, and, above all, personal resilience take Arthur Dent through the galaxy after his home (along with the rest of earth) is destroyed one casual morning.
Ender's Game by Orson Scott Card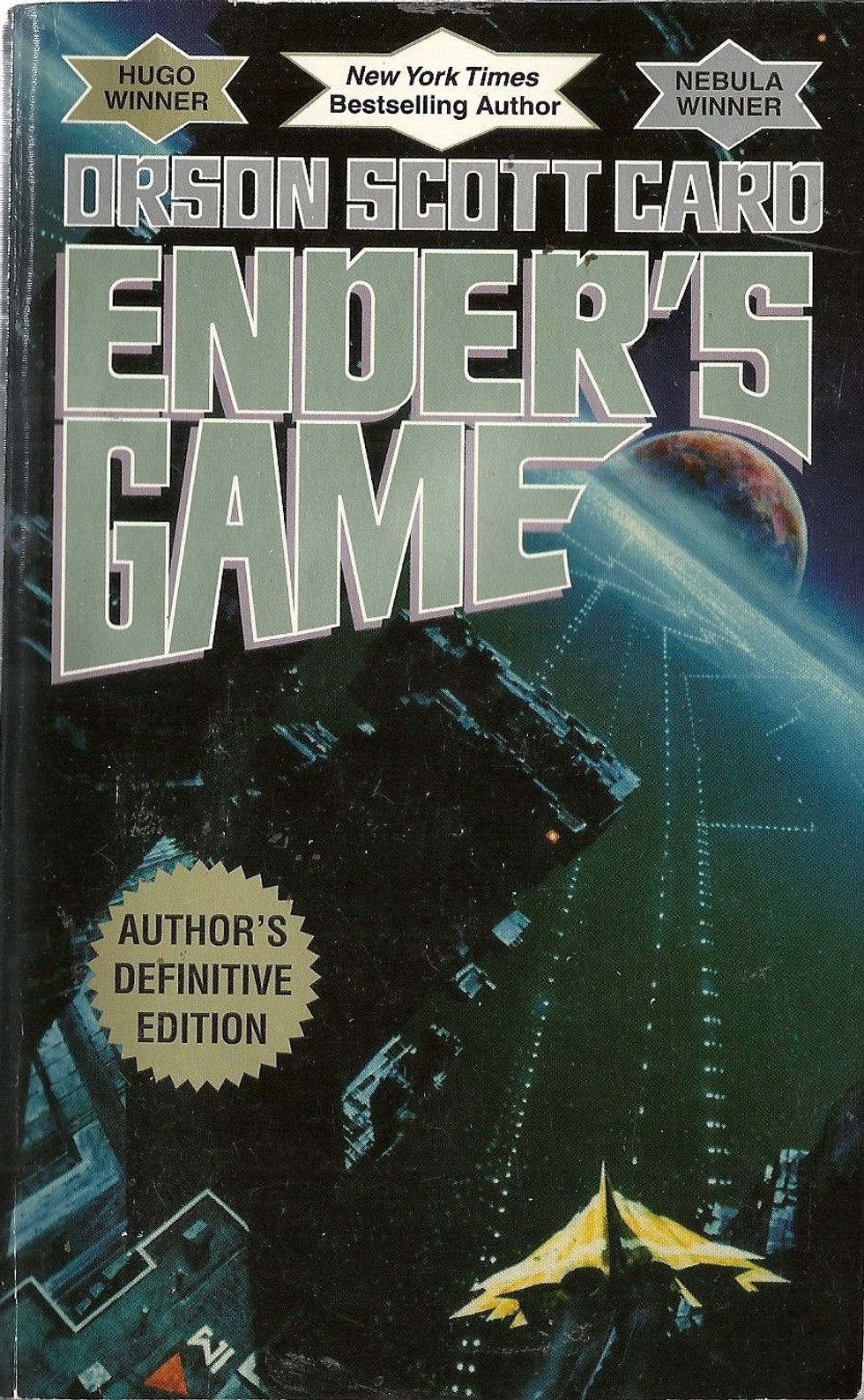 In the same vein, this sci-fi novel is like Machiavelli's The Prince retold as a dystopian space saga. The value of individual innocence in the face of the greater good is challenged. The series explores the moral boundaries of powerful men using innocents as weapons in a war they can't understand.
Bad Feminist by Roxane Gay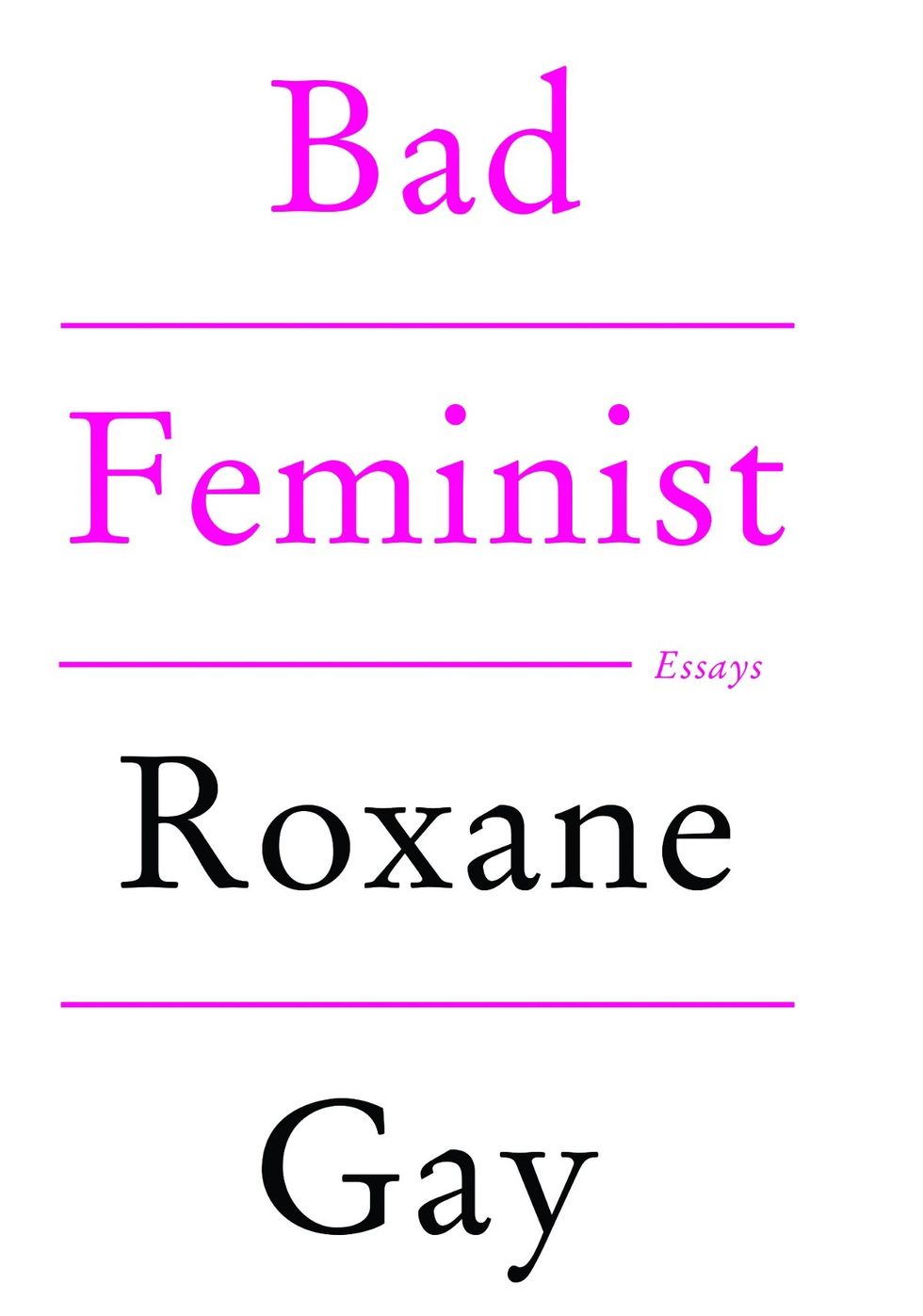 Gray's book of essays explores the contradictions inherent in what we understand modern "feminism" to mean. Mixing humor with sharp observation, Gay targets issues as banal as choosing pink as her favorite color as well as timelessly complex matters such as domestic abuse and abortion.
Fahrenheit 451 by Ray Bradbury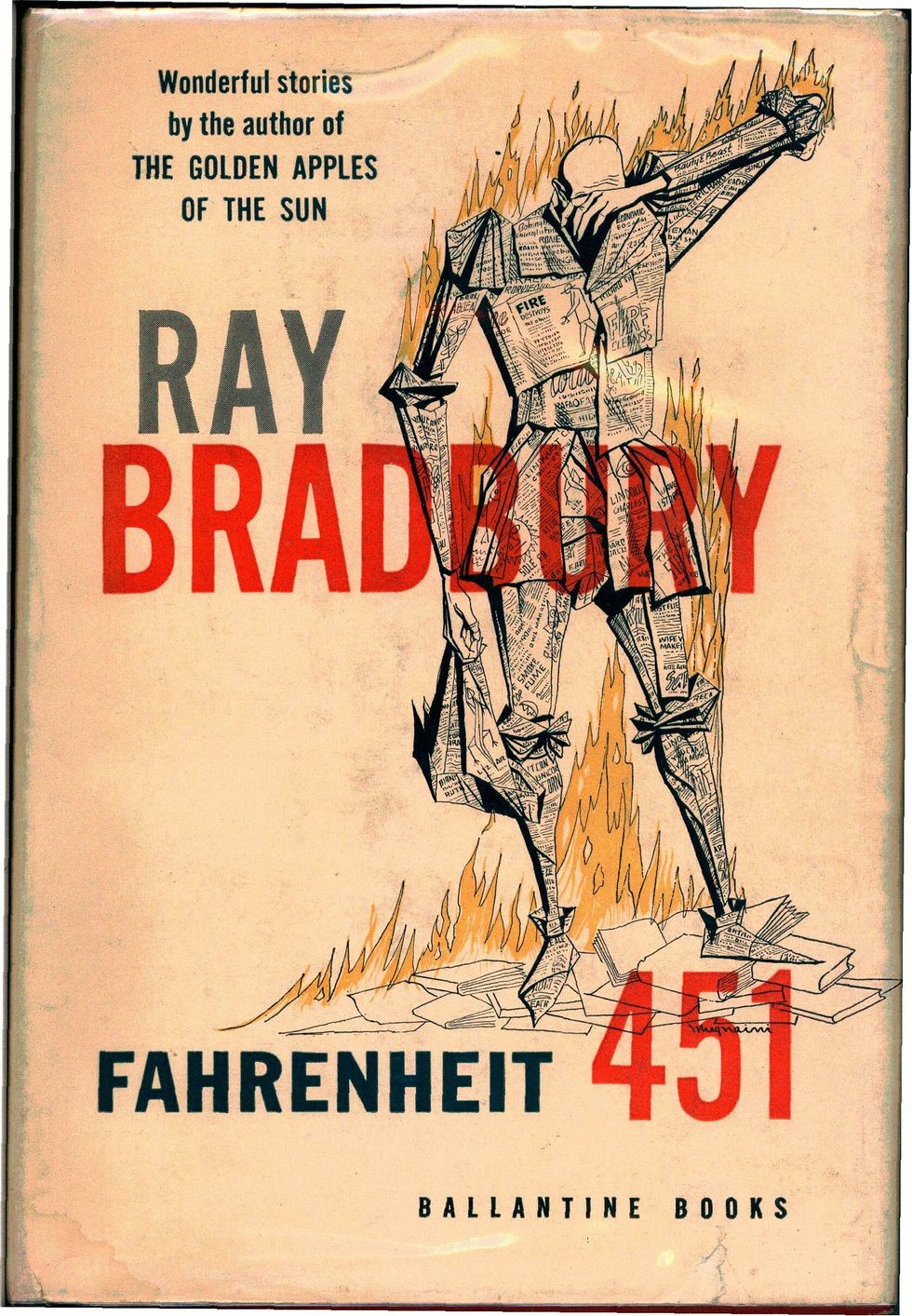 This one also gets named on every list of "books you need to read" because of its plain and eerie predictions of how dependent society will become on media for its opinions and worldview, as well as entertainment.
The Little Prince by Antoine de Saint-Exupéry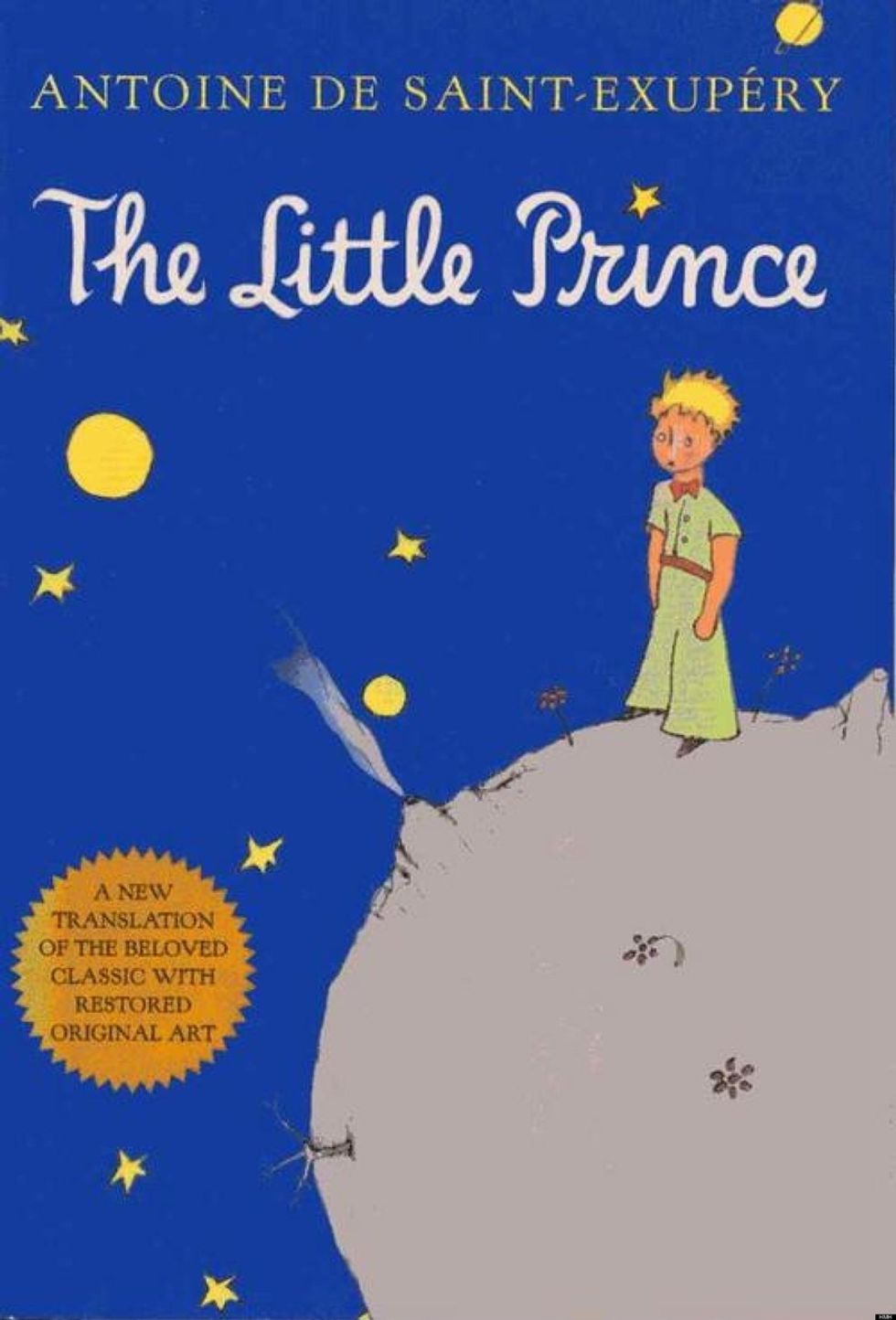 If you can't read the entire canons of solipsism, emotional psychology, and the art of satire, you can absorb the whimsical explorations of The Little Prince. Put simply, a boy prince journeys from planet to planet, each populated by a single adult. His conversations with each one create "a heartfelt exposition of sadness and solitude." Originally written in French, it's universally poetic.
1984 by George Orwell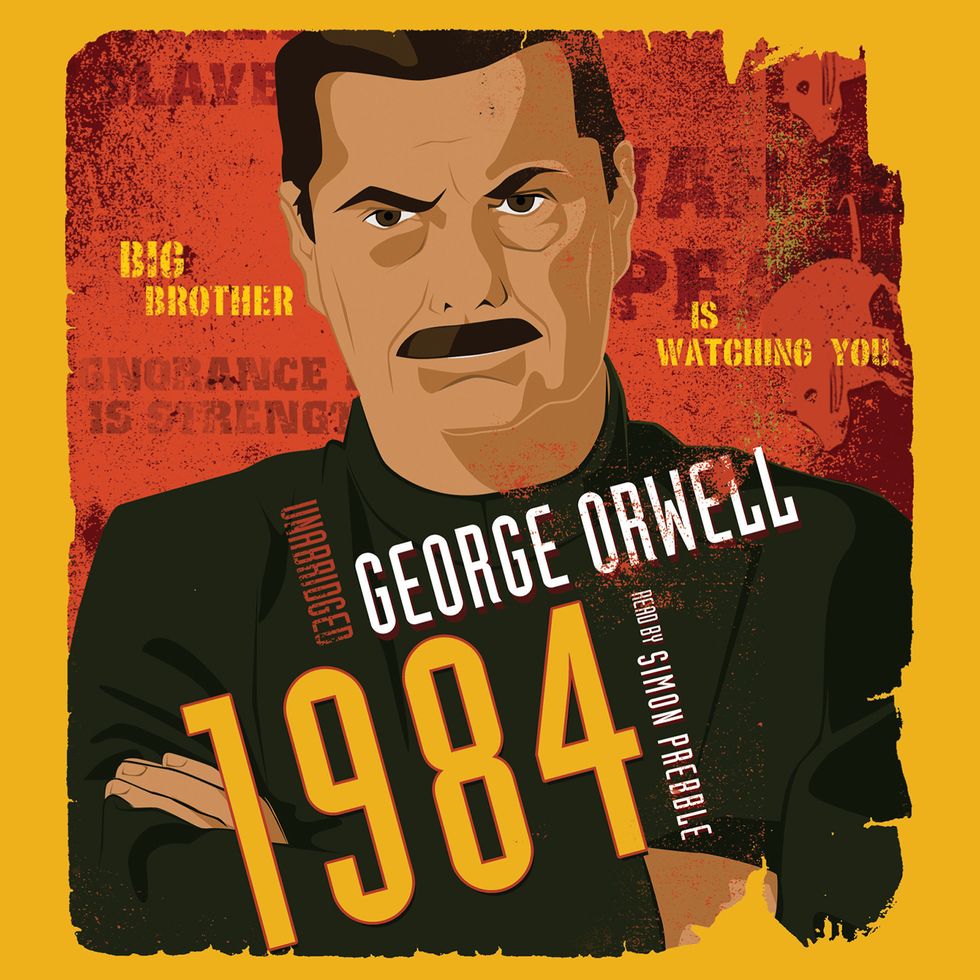 Knowing the references isn't enough with this classic; again, you have to read it for yourself in order to see dystopian America in your mind's eye. From the cognitive dissonance of war crimes to the contradictions of government propaganda, you need to come to your own conclusions about what an Orwellian future looks like.
Where are the freest places to live in terms of individual rights, economic freedoms, and political protections?
From "Brexit" to Brazil's election of Jair Bolsonaro, from Donald Trump's controversial stances to historic protests in the streets of Paris, political upsets and cultural shifts across the world have altered what it means to be a modern citizen. Interpretations of "liberty" and personal freedom will always vary between cultures and governments' ideologies, but where are the freest places to live in terms of individual rights, economic freedoms, and political protections, including social tolerance?
Evaluations of various countries' personal freedom in 2018 gave acute focus on freedoms of speech and religion and social acceptance of immigrants and ethnic minorities. According to reports from The Legatum Prosperity Index and Freedom House, the North American region showed overall gains in personal and economic freedom, while living in the Middle East and North Africa still present struggles in terms of safety and individual rights. Meanwhile, Northern European countries maintained historically high standards of civil liberties and political rights, accounting for six of the top ten "freest" countries.
1. Norway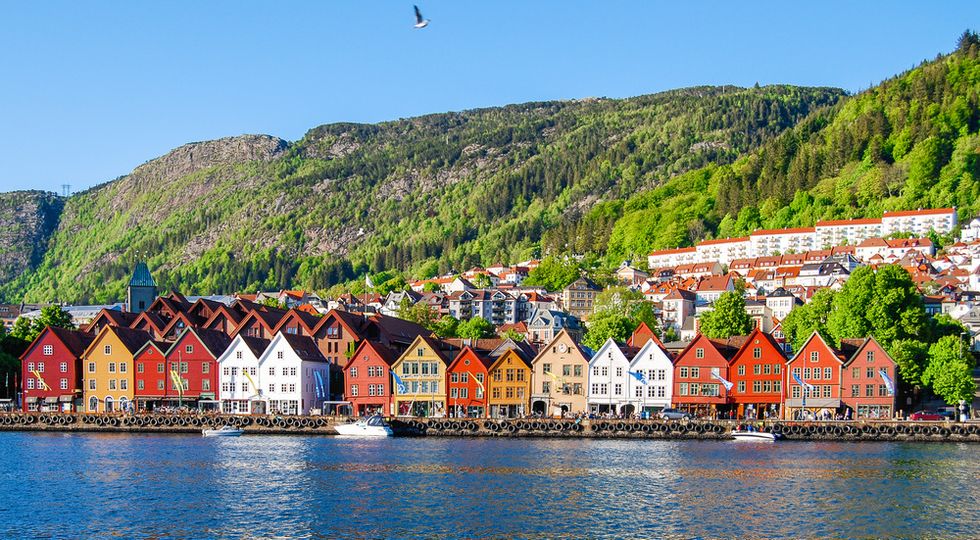 League of Students
This country of over 5 million citizens has consistently earned the top ranking in various assessments of personal liberty. Norway was the first Scandinavian country to legalize same-sex marriage, and men and women are guaranteed parity by law, from education and healthcare to social services and labor. Offering the 4th greatest access to education and healthy social capital, living in Norway combines economic freedoms with guaranteed freedoms of press and religion. In addition, residents enjoy arguably the safest and most secure protections against foreign threats and crime.

2. New Zealand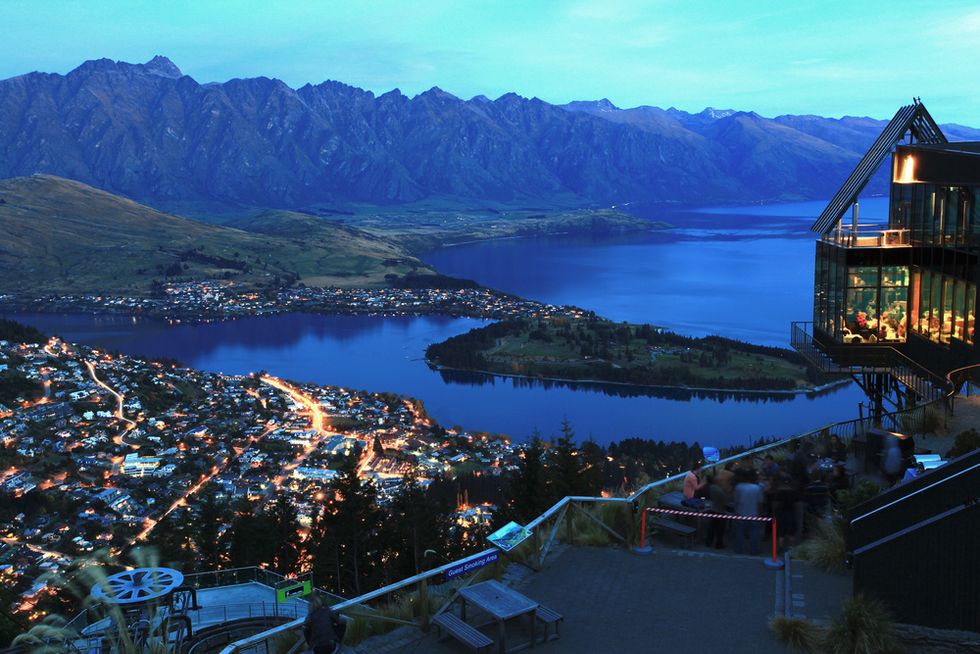 Culture Trip
New Zealand tops assessments of economic freedom in terms of social capital and business environment. Historically free of corruption, the Parliament's democratic elections represents its 4.7 million citizens in a multi-party system. In addition to protecting political freedom, the government prioritizes civil liberties for its citizens, particularly freedoms of free speech, press, and religion. For instance, same-sex marriage has been legal in Norway since 2009, and Parliament has been approximately 50% women since the 1980s.

3. Finland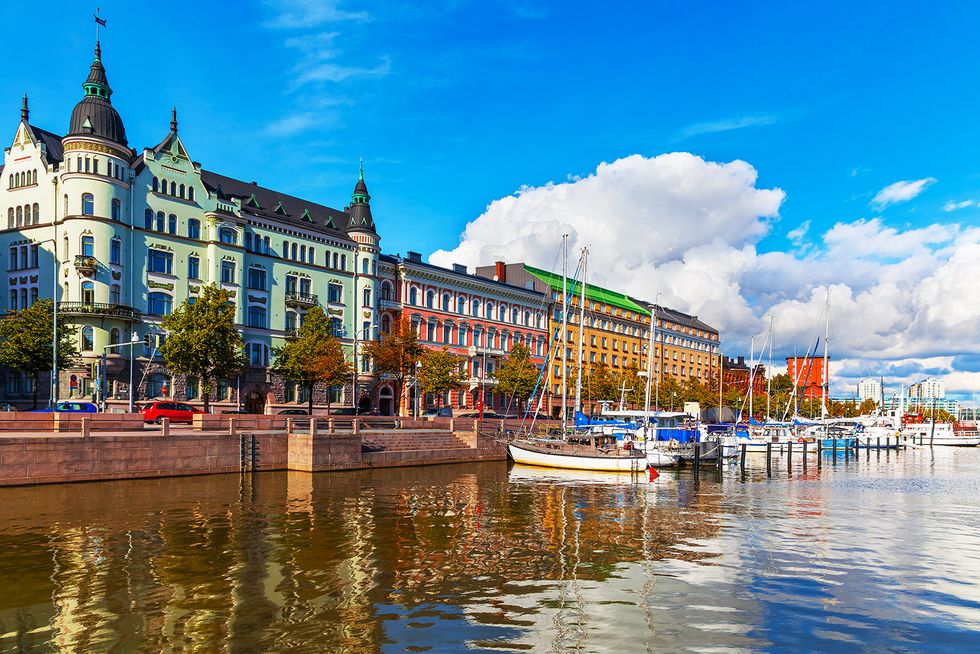 Old Town pier in Helsinki, FinlandLonely Planet
With top rankings in education and governance, Finland also protects political freedom with multi-party elections and anti-corruption legislation. In terms of social parity, women enjoy a "high degree of equality" and traditional courtesy." In fact, in 1906 Finland became the first European country to extend suffrage to women. Due to ample civil liberties protections, Finland was described by Forbes as the "happiest country in the world," drawing a high number of immigrant residents among its population of 5.5 million.

4. Switzerland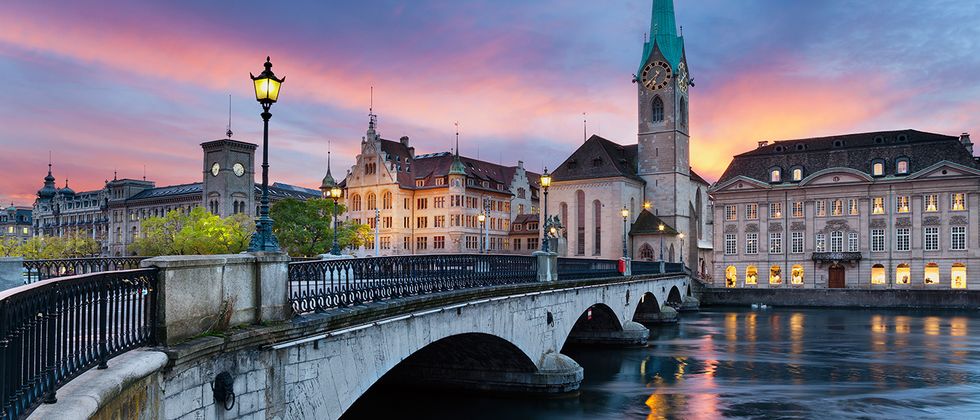 Wanderable
As a country that relies on direct democracy, Switzerland extends political freedom to 8.4 million residents through regular public referendums and a governing coalition of four political parties. Switzerland also offers excellent access to education and economic freedom. Same-sex marriage has been legal since 2007, and Switzerland has been described as one of the best countries for immigrants, with younger generations displaying an open attitude towards immigration.

5. Denmark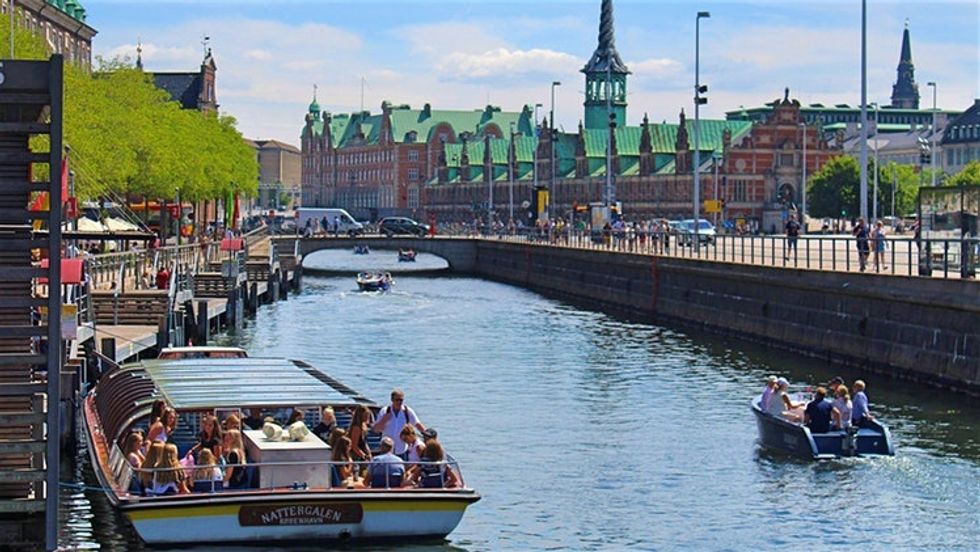 Denmark protects economic freedoms with strong opportunities for social capital with open-market policies. The government historically protects freedoms of expression and association, guaranteeing freedoms of press and speech under its constitution. Denmark was the first country in the world to recognize same-sex unions in the form of registered partnership. In 2012, same-sex marriages were legalized. Additionally, in 2016 the US News and World Report named Denmark the "best country in the world for women," citing gender equality, income quality, safety, and progressiveness.

While the U.S was #17 in The Legatum Prosperity Index's rankings (and #58 according to Freedom House), "freedom" remains a moving target that changes its appearance with each era. While many Scandinavian countries have offered exemplary
personal freedom protections to its citizens, shifting politics are changing the legal landscape that defines "freedom." For instance, while Finland legalized same-sex marriage in 2017, the country is still working to abolish the dark shadow of 1970s discriminatory laws, including forced sterilization for transgender people applying for sex reassignment surgery. In Switzerland, security measures passed in 2017 endow the government with heightened powers of surveillance of suspected terrorists, which critics say unfairly target new waves of immigrants.
Other countries to make the top 10 include (in order of ranking): Sweden, the United Kingdom, Canada, Netherlands, and Ireland. But as modern trends of immigration and growing awareness of LGBTQIA issues have outlined, even the "freest" countries can still improve.
Meg Hanson is a Brooklyn-based writer, teacher, and jaywalker. Find Meg at her website and on Twitter @megsoyung.
Countless vets were underpaid after a software glitch in the Department of Veteran Affairs.
On Wednesday the Department of Veteran Affairs told congressional staffers that it will not compensate veterans who were underpaid in their recent GI Bill benefits, despite the error in the department's own computer system.
For weeks, student veterans have reported missing or incorrect payments, either in excessive or diminished amounts, due to a problem in the department's software. The glitch stems from system changes under the new Forever GI Act, designed to afford veterans more financial stability to pursue their education. VA spokesman Terrence Hayes stated that "severe critical errors" occurred when they implemented new standards for calculating stipends owed to veterans.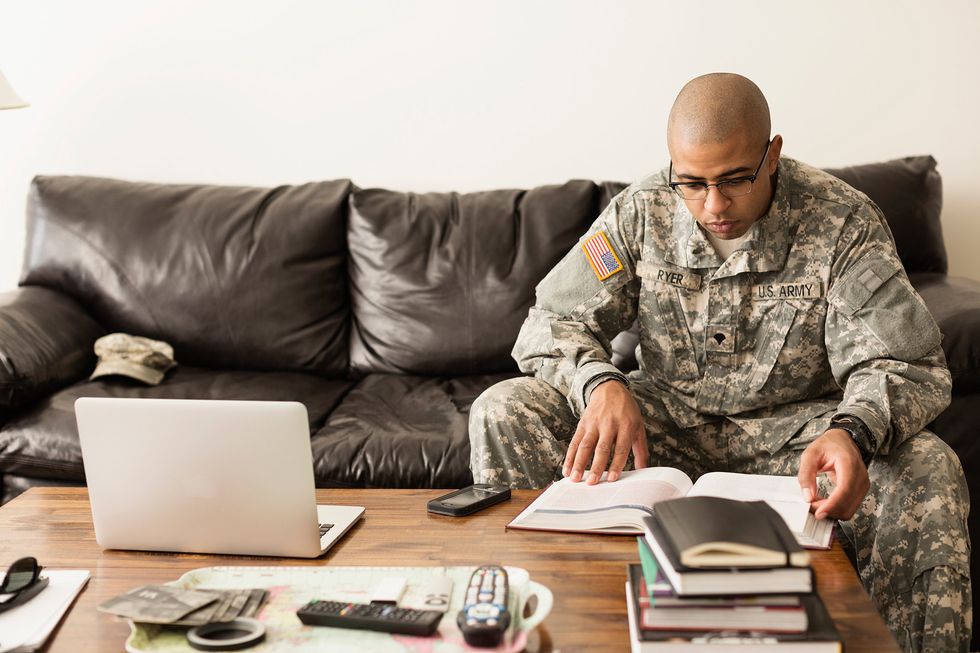 Time
In response to these errors, the VA postponed using the new system until December 2019. Until then, they're deferring to the rates used in 2017, denying veterans a 1% increase in payments included in the Forever GI Act. In addition to delaying benefits, the VA also miscalculated housing allowances.

To those who were underpaid, the VA initially promised that they would issue retroactive payments. However, on Wednesday, officials told anonymous congressional staffers that they have no plans on issuing payments because doing so would require an all-encompassing audit of every education claim prior to December 2019, as many as 2 million claims, according to an aide.
Another aide told NBC News, "They are essentially going to ignore the law and say that that change only goes forward from December 2019."
Amidst the VA's refusal to comment and spokespersons' vague responses on the matter, it is unclear how many students have been underpaid or how much money is owed, but hundreds of thousands of veterans are thought to be affected. The department defends its actions with the claim that the audit required to reissue payments would only delay processing future claims, causing more veterans to suffer.
One of those veterans already feeling severe strain is Jane Wiley, 31, a former Marine who now serves as a reservist in the Air Force. Her husband is also a former marine, and they support two children while she attends Texas A&M San Antonio. In October, she told NBC News that they had yet to receive their housing allowance through the GI Bill, despite filing all necessary paperwork. They were facing food and housing insecurity as a direct result.
Wiley lamented, "People are homeless and starving because they can't rely on getting their benefits. If it means making [VA] employees stay all night, then get it done because it's better than putting families in crisis." She added, "You can count on us to serve, but we can't count on the VA to make a deadline."

Under Secretary for Benefits Paul Lawrence is due to testify before the House Committee on Veterans' Affairs. Another key witness slated to appear resigned from the VA after news of underpaid veterans broke.
On Thursday, the VA denounced NBC News' original report as "misleading." Press Secretary Curt Cashour stated in an email sent to student veterans, "By the end of 2018, VA will install the current year uncapped DoD [basic allowance for housing] rates, and subsequently [monthly housing allowance] payments will follow this rate. For many students, this rate will be equal or higher than their current payments. Shortly after this update, VA will issue an additional payment to students who were underpaid for applicable terms."
How they'll define "applicable terms" in the new year is unclear, as it remains unspecified how long payments have been backed up or incorrect for how many veterans.
.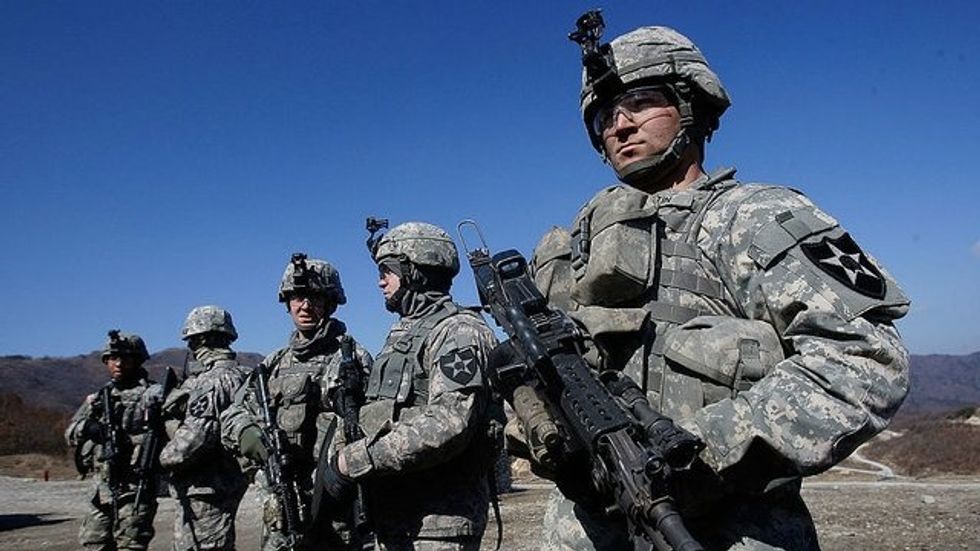 The Hill
Meg Hanson is a Brooklyn-based writer, teacher, and jaywalker. Find Meg at her website and on Twitter @megsoyung.

Why the only amendment never brought before the supreme court may be more important than you think
You'd be hard pressed to find someone living in the U.S.A. (and, perhaps in Russia) who could not tell you that the Second Amendment involved the right to bear arms. And, most people understand that something in the Bill of Rights protects them against unlawful search and seizure, even if they don't know that it's the Fourth Amendment that does so. But sandwiched in between these two celebrity amendments is the all-but-forgotten Third Amendment. Since its inclusion in the Bill of Rights (the first 10 amendments to the constitution), the Third Amendment has been the subject of a small handful of cases, and not one of them has gone before the Supreme Court. Here it is:

No Soldier shall, in time of peace be quartered in any house, without the consent of the Owner, nor in time of war, but in a manner to be prescribed by law.
Called the "runt piglet" of the Constitution by the American Bar Association, the Third Amendment would seem on the face of it to have little place in our lives. Does anyone think the government is going to try to use our homes as barracks? The idea is almost laughable. At the same time, this anachronistic addition to our Constitution is fundamentally concerned with the same issue as its better known siblings, namely protecting citizens from excessive government authority, and the elemental conflict between the rights of the individual versus the rights of the federal government. As such, the Third Amendment actually does have some relevance today, and could have even more in the future.
Militarized police force
Written by James Madison in response to calls from several states for greater constitutional protection for individual liberties, the Bill of Rights lists specific prohibitions on governmental power. Its purpose was not to grant rights but to protect rights the framers saw as fundamental and to place specific limits on government power. Third Amendment centers around the individual's right to privacy in their homes, and underscores that citizens have the right not to have the government intrude in that sacred space, even in times of war. When the amendment was written in the eighteenth century, quartering troops in private homes would have been top of mind for Americans and Englishmen. In fact, one of the many accusations Congress leveled against the king in The Declaration of Independence were his "quartering large Bodies of Armed Troops among us." One issue then, as now, is a balance between the rights of individual citizens and the needs of the military. For example, what if the military claims they need to occupy a home in order to surveil a suspected terrorist cell next door? Beyond that, what actually constitutes "military?" Civil liberties activates warn that our nation's police forces have increasingly taken on a military role, and that the increased use of police in this capacity is bound to create conflicts.
Back in 2013, a family in Nevada claimed that police had occupied their home to gain a tactical advantage against a suspect in a near-by house, there-by violating that families' Third Amendment rights. The case was dismissed in federal court because, among other findings, Judge Andrew Gordon ruled that a municipal police officer is not a soldier. Judge Gordon also followed a 1982 decision that the Amendment does not relate to state governments. But, as the lines between the police and the military are increasingly blurred, if not obliterated, we might expect to see more of these Third Amendment cases being brought before the courts. As Ilya Somin of the Washington Post pointed out in 2015, "The difficult issues raised by the militarization of police forces suggest that it may be time to stop treating the Third Amendment as just a punchline for clever legal humor."
A surveillance society
The Third Amendment is the only part of the Bill of Rights, and the Constitution as a whole, that actually addresses the relationship between citizens' rights and the military. Scholars have pointed out that it actually underscores civilian control over the military. That power dynamic would be important in any era, but takes on another layer of significance today when what passes for, and acts in the capacity of, the military is very different from what it was in 1791. We live in a world where people leave a digital trail of data wherever they go, and where we rely on the use of independent contractors, satellite surveillance and drones for our national defense, and let's not forget about AI. In a not-too-distant future when our military may be more machine than human, what could having "soldiers" in our "homes" mean?
A 2015 article "Could the Third Amendment be used to fight the surveillance state?" quoted law professor Steven Friedland, who had an idea.
"The Third Amendment no longer will be the forgotten amendment if it is considered to interlock with the Fourth Amendment to provide a check on some domestic mass surveillance intruding on civil life, particularly within the home, business or curtilage of each. In the digital era, the dual purposes of the Amendment should be understood to potentially limit the reach of cyber soldiers and protect the enjoyment of a private tenancy without governmental incursion."
Home is where the heart is
While the US Constitution itself does not contain an express right to privacy, the Bill of Rights reflects the Framers' concerns for protecting specific aspects of it, namely; the right to privacy of beliefs in the 1st Amendment, the right to privacy for person and possessions against unreasonable search and seizure in the 4th amendment, and the right to privacy in the home, the Third Amendment.
The right to a private space we call home is not just an American right. It is unquestionably a fundamental human right. The Third Amendment is largely forgotten in today's world of bots, drones, data, and virtual reality, but that "runt piglet" may end up being the very thing we need to call upon to protect it.
Has school data collection gone too far?
In today's educational climate, the marker of a school's success is determined by the success of its students, both during their time in school and beyond. While in the past, the idea that schooling should be catered to each individual pupil would have seemed ludicrous, many American schools today, both public and private, collect data on their students with goal of providing just that. By extensively monitoring data collected on their students, teachers and school administrators can see exactly where each individual student excels, as well as where students need work. Though it's not always the case, the use of data and the creation of learner profiles lends itself to the practice of academic tracking.
Academic tracking is the process of separating the highest achieving students and creating a tier system for classes based on students' aptitude in each subject. If classes in your high school were split up into honors, college prep, and general education segments, you grew up learning in this environment. Tracking itself is a controversial subject, with many calling it out as de facto segregation and saying that it negatively affects black and latino students. Whether or not this is true, is the subject of much debate. That said, tracking does disproportionately benefit the children who are high academic achievers, as resources are often diverted to AP and honors courses rather than their gen-ed counterparts.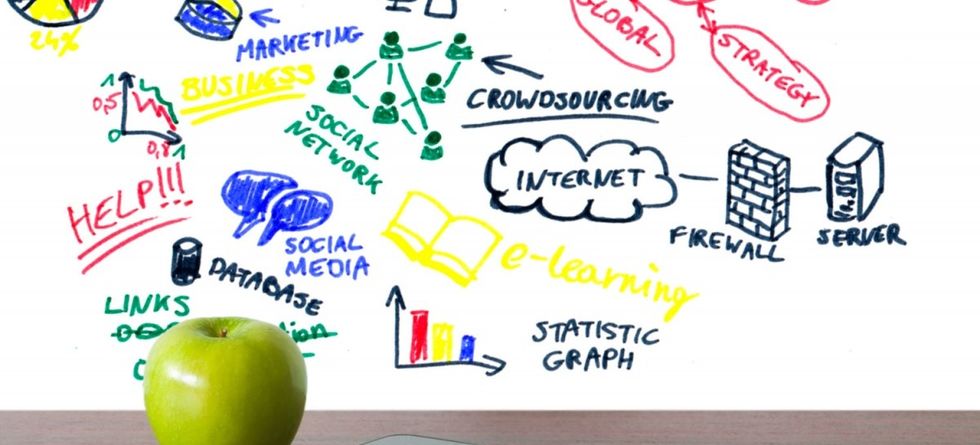 The inclusion of data to help this tracking system operate, can be viewed either positively or negatively. It depends on your level of optimism. On the one hand, the use of data and individualized teaching practices could lead to the dissolution of tracking altogether, since it would be much easier to help struggling students reach their academic potential. On the other hand is... well, reality. Unfortunately, when theory turns to practice, students aren't all at the same level. They aren't all blank slates that can learn at the same rate. The problem presented by data-collection, particularly if it's coupled with an academic tracking system, is rigidity. With the use of learner profiles, it's possible to breakdown precisely, to the percentage point, what constitutes an honors student. How does this work for courses like English which are largely based on subjective essay grades? On top of this, data doesn't do a particularly good job of showing effort or desire to learn, both of which are integral to an honors environment. Too strong an emphasis on test scores and learner profiles could potentially take away from the human aspects of the teacher/student relationship.

Another prevalent issue regarding data collection is its permanence, as well as the legal precedence set by allowing schools to maintain databases on their students. Many parents are uncomfortable with the idea that their children's school might be keeping a personal file on them. From 2012 to 2014, there was actually a grassroots movement dedicated to fighting against project called InBloom, which aimed to profit from the release of student data. The idea was that no one other than students and educators should be allowed to access those records and that InBloom's mission was directly violating students' rights to privacy. Data shared within a school system can be dangerous because of its ability to shape teachers' opinions about students before they meet. If that data were given to the outside world, say to potential employers, it could be devastating for students trying to get jobs out of highschool. Not to mention the field day that advertisers and marketers would have if they were given access to students' personal data.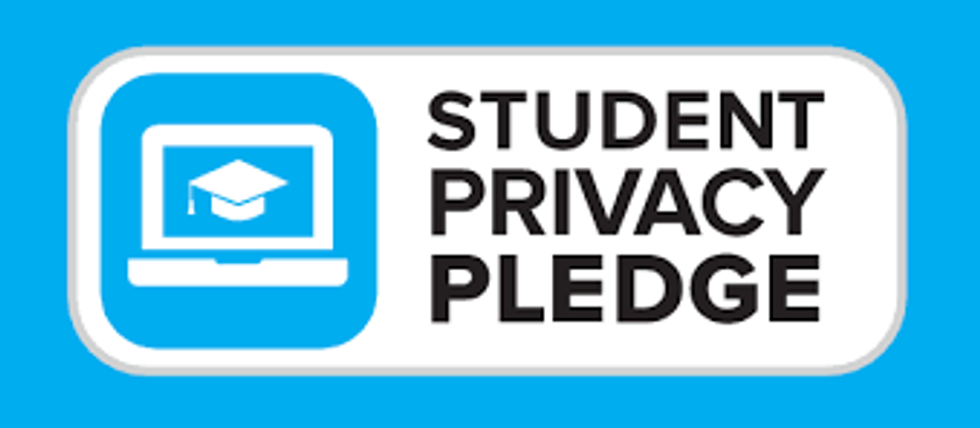 The question then remains; if there's a constant threat of dissemination and the advantages to data collection-while promising- aren't yet solidified, why do it? Even with hundreds of companies pledging to protect student privacy, the risk involved seems to significantly outweigh the reward. Many advocates of data collection argue that skeptics are allowing their fear to get the better of them, to the detriment of our public schools. But doesn't it make sense to be skeptical of a scenario in which educators can afford to collect data on students but school systems can't afford books and pencils? Data collection remains an interesting proposition, specifically with regard to personalized education, but until specific legislation is drawn up to combat potential abuse, it seems a bit too risky. It's not necessarily a luddite position to argue for the ability to measure student progress as an essential part of teaching. At the end of the day educators, not a collection of data points, are responsible for whether or not students succeed.
Matt Clibanoff is a writer and editor based in New York City who covers music, politics, sports and pop culture. His editorial work can be found in Inked Magazine, Pop Dust, The Liberty Project, and All Things Go. His fiction has been published in Forth Magazine. -- Find Matt at his website and on Twitter: @mattclibanoff
DIY: Do we need to teach kids cursive anymore or is it becoming a thing of the past?
It's been a long time since I was a grade school student (COUGH--late70searly80s--COUGH), but it boggles my mind how different classwork is today for our second-grade daughter. Techniques are so much better in terms of teaching kids' skills and strategies, instead of the rote "repetition and memorization" of my youth. I'm glad kids will never again know the tedium of pulling out a Big Chief tablet and taking dictation day-after-day-after-day. It's all in the name of competing in the global 21st-century economy, but there's one old school skill no longer taught (at least in my daughter's Brooklyn public school) that I have definite mixed feelings about. As she said to me the other day after I wrote something down for her, "Dad, I can't read this, it's in script." Or as we called it back at Kate Fratt Catholic, cursive.
So are the lovely flowing letters going the way of calligraphy? Not so fast. Break out your fountain pen and an ink cartridge, Longfellow… Sorry, ask your parents.
In a 2016 Washington Postarticle, Joe Heim writes that "cursive writing was suppose to be dead by now," but it's actually making a comeback in the age of the texting thumb. A number of states have added some form of cursive requirements, including Louisiana, which mandates all public schools, charters included, teach the sweeping script from 3rd-through-12th grade.
It's popping up all over the country. A Google search of "cursive writing" over the last year found a 4th-grade club in Kentucky, a Minnesota man literally named Loop hosting quarterly gatherings at craft beer bars, a New Hampshire museum exhibit highlighting the skill, and all manner of state legislatures arguing over whether it's a necessary part of childhood education.
The value of handwriting as a skill, separate from keyboarding, is clear. It's fundamental in learning to read and write, but the value of cursive as a form of penmanship on its own is murkier. A 1977 study said it's "possible" the continuous flow aids in higher reading and spelling scores, but forty years is a lifetime in classroom learning ago. A 2015 study hints at the same idea, but it wasn't specific to cursive outside of handwriting, so it's far from definitive. At best, the research is inconclusive and it seems cursive obsessiveness is driven by nostalgia.
The more time spent digging into the importance of cursive, the more it has a "get off my lawn" quality. Almost nobody uses it exclusively anymore, not even handwriting teachers as 55% use a print-cursive hybrid, according to a 2012 conference survey. Ask yourself, is there a time or place in modern society where cursive is even necessary? There is no scenario where cursive is required because print won't suffice. Even new Treasury Secretary Steve Mnuchin went with a printed signature on the dollar-dollar-bills. In theory, cursive might matter for electronic signatures, but in practice, a squiggly line is good enough. Then there's odd political supposition that kids "won't be able to read our Constitution," as if most Americans read their King James in Biblical Hebrew and Aramaic.
Yet, I hope my daughter learns to write "in script" and not just so we can communicate on paper. Experts say she can easily learn to read it without writing it, so my reason for wanting her to write cursive isn't pragmatic. It's aesthetic.
Perhaps cursive isn't necessary, but it is.
It's a wondrous style of writing created so the pen didn't have to leave the page (I suspect because those fountain pens were prone to major leakage), and there is something about the flow of cursive that tickles me. The swirls and twirls, curlicues and quirky "Qs," the weirdness of the lower-case letter similarities, individual styles and personal artistic flourishes, the indecipherable signature of my physician father and his brother, my priest uncle. Cursive provides an everyday beauty digital screens never can, and regular print rarely does.
Cursive has soul.
Hey, guess what, honey? The state of New York now wants 3rd-graders to learn cursive. Be still my ink-stained heart.
What does an intern provide to a company and should they be paid for their work?
If you've ever searched for an internship, you know how rare it is to find one that's paid. Usually, the associated advertisements focus on how potential interns will benefit by working as part of the team at a top company, learning skills they'll use for the rest of their lives and networking with notable people.

However, some question the legitimacy of the gains from unpaid internships. Are students getting enough out of their internships if their bosses just choose to use them as secretaries and coffee runners? And how do unpaid internships contribute to income inequality? Let's examine a few aspects to keep in mind when considering whether or not interns should be paid.
Unpaid internships tolerated in ultra-competitive industries
A person who is trying to get his or her foot in the door and break into the entertainment industry or another extremely competitive field may reason that unpaid internships are not only common but also expected. That individual might think, "If I can just learn how things work at X Company, I'll have something great to put on my resume, and I might even get a job out of the experience. Considering those advantages, I'll figure out a way to get by without pay."
There's also the problematic reality that if a potential intern is unwilling to work for no pay, he or she can feel certain that dozens or even hundreds of other hopefuls would surely work hard without getting paid. Then, there's the assumption that if a person doesn't seize the chance to grab an unpaid internship, he or she might be completely out of luck since internships are so scarce and people are always willing to work for free.
Legal specifications to keep in mind
The stereotypical intern is someone dashing around from dawn until dusk, eagerly making copies and filling empty coffee cups for superiors. Although that dedicated individual might be making a strong impression regarding personal work ethic, those types of activities don't transfer to become future job skills. Some companies have taken bold stances and chosen to pay their interns, recognizing that they are assets to the team.
However, there have been instances where interns fulfilled duties that ended up being integral to a project's success, and they didn't receive a dime for their efforts. Many people do not realize that unpaid internships can result in lawsuits related to the Fair Labor Standards Act. There were two prolific cases associated with interns at Gawker and Fox Searchlight Pictures. Both argued because their duties were so integral to operations, they deserved payment.
According to legal rulings, unpaid internships have to occur in a primarily educational environment that benefits the intern. Also, the employer cannot take advantage of an intern and make that person do things that would necessitate a paid staff member receiving income for the work.
Unpaid internships highlight income inequality
People have also argued strongly that unpaid internships are luxuries for the economically fortunate. That line of thought makes sense, especially considering that many internships occur during the summer. That's a time when people who are not financially stable can't even consider applying for internships because they have to use that coursework-free season to make money that'll sustain them through upcoming semesters.
It raises the question of whether employers might be unintentionally preventing ideal candidates from applying for an internship because an unpaid option isn't financially realistic. Employers who offer paid internships bring a welcome element of equal opportunity to the internship candidate pool.
What must happen to help interns who take unpaid internships?
Indeed, paying interns or making them work for free is a decision that's up to employers. If they choose the latter, they must break the stereotype and reward worthy interns by letting them do things that'll genuinely benefit them in their future careers.
Of course, it would be feasible to assign interesting activities based on a person's prior performance. If someone characteristically shows up late and displays an obviously bored attitude while interning at a company, he or she would arguably not be a prime candidate for exciting and demanding responsibilities. On the other hand, when an intern manages time well, is inquisitive and otherwise meets or exceeds expectations, then the stage is set for bigger and greater things.
Also, employers need to consider that payment could be an incentive that helps them find the best, most highly motivated interns. If that happens, they might reduce hiring costs down the line because they can bring proven interns on board instead of having to dive blindly into the job market.
Hopefully, the influx of legal cases taken against companies that didn't pay interns for doing valuable work might inspire a change. Until then, it's up to interns to be assertive if they're continually only given menial duties during an internship. As long as they're performing well at a level that is at least as good as their peers, they can build a strong case that if payment is out of the question, they need to get educational ways to spend their time.
For these children in under-served communities, "A library could be anything" or everything.
In sixth grade, Katherine Karmen Trujillo competed in an academic decathlon with her school. With fourteen of her classmates, one coach, and photocopied pages from prep manuals their school couldn't afford, one of their team members placed in fourth. Though the performance was not very good, "we were so proud," she told me. "Meanwhile, in other schools, everyone placed first or second." But it wasn't because those students were necessarily smarter or harder-working than the students on Trujillo's team. They came from schools that could afford to have one coach per student and endless prep resources. "You could just feel the difference," she said.

That was the first time Trujillo saw the long-term outcomes of inequality. Having been born to immigrant parents in a poor community in South Central Los Angeles, her Honduran refugee mother and Mexican father never wanted their daughter to work menial jobs or struggle constantly like they did. Fortunately, Trujillo's parochial school allowed her parents to pay a small fee per month for her tuition, which afforded them the freedom to give her a great education. They would sacrifice everything to make sure that their daughter could reach her potential.
Social injustices were not just happening in South Central Los Angeles, but all over the world.
But academic excellence also required social consciousness. Early on, Trujillo had a bent for social justice and was involved in a variety of efforts promoted by her school. Her parents and neighbors helped organize an effort to bring the first grocery store to her neighborhood, which piqued her interest in community organizing. From there, it was a clear path to a life of advocacy.
Social injustices were not just happening in South Central Los Angeles, but all over the world. While in college considering a career in public health, Trujillo applied for a fellowship in Denmark, her first-ever trip outside of the United States, where she joined a cohort of Americans and Danes to examine human and civil rights issues. Considering her background, the only immigration discourse that Trujillo had been exposed to was anti-Mexican rhetoric that blamed immigrants for taking jobs and threatening the safety of the United States. Expecting the supposedly progressive country of Denmark to be completely different, she was surprised when she talked to second and third generation Danes of Turkish origin: "Our grandparents suffered and we continue to not be considered Danish citizens; our nationality and our loyalty to Denmark is constantly questioned," they said. The trip taught her that immigration was a universal issue, and one that could have devastating, inter-generational consequences.
Trujillo returned from Denmark completely changed and "fascinated in studying world cultures through a sociological lens." She created her own major, graduated from college, and moved to Washington D.C. to work for regional advocacy agencies like the Latin America Working Group. She landed opportunities that focused on financial literacy and mentoring, then became entrenched in early childhood education at the National Head Start Association. But her connections from her fellowship are what drove her to her next stage in life.
After communities are distributed basic needs like food, water, and shelter, the next question is, "what now"?
Allister Chang, the son of Taiwanese immigrants and the first in his family to attend college, was sent to France as part of the same fellowship that Trujillo attended. His interest in global education inspired by his personal struggles led him to head Libraries Without Borders, a nonprofit organization that brings mobile libraries and educational resources to under-served communities. Knowing her strong work ethic and tireless commitment, Chang brought Trujillo on as Director of Communications and Advocacy, where together they help lead initiatives merging technology and education to provide for the people that need them the most.
Trujillo was inspired by the versatility of the organization's mission, which echoed her interdisciplinary interests in college. "Libraries Without Borders appealed to me because they were creating opportunities in situations where people had no other recourse," she told me. "Or if they had another recourse, it wasn't physically, intellectually, or psychologically accessible."
Libraries Without Borders is the United States organization that formed as an expansion of the international Bibliothèques Sans Frontières, which was founded in 2007 by French historian Patrick Weil. The mission of BSF is to provide under-resourced communities with access to education in the form of physical and digital, academic and creative resources. They work largely in refugee camps and in areas that have been hit by disaster. After communities are distributed basic needs like food, water, and shelter, the next question is, "what now"?
That's where BSF comes in. Many camps do not have access to schools, community spaces, or other methods of cultural and creative stimulation. This means that refugees or disaster victims are not only physically disadvantaged or displaced, but they're also bored, scared, and unoccupied. BSF provides innovative and intellectual resources like the Ideas Box, a mobile unit that covers 330 square feet, contains a satellite internet connection with a server, a generator, 25 tablets and laptops, 6 HD cameras, a large HD screen, board games, arts and crafts, and a performance stage that can all be assembled in 20 minutes. It's not only fun, but a space that encourages academic and moral growth. Adolescent soon-to-be mothers (who are oftentimes rape victims) can have the opportunity to learn how to care for their babies. Young kids can stretch their imaginations by creating written stories, films, and plays. According to one study of students in the Burundese refugee camp of Bwagiriza, those who met in the Ideas Box for 12 weeks experienced a 23% increase in academic performance compared to their counterparts in a traditional classroom.
Other tools include their KoomBook, a revolutionary digital library that creates a Wi-Fi hotspot and is able to connect to devices and project thousands of learning resources. They even have free digital learning platforms like Khan Academy and BSFCampus. Libraries Without Borders has worked throughout Africa, Asia, the Americas, Europe and the Middle East to spread the beauty, value, and healing capacities of knowledge.
A library could be anything.
In the United States, two areas of focus for Libraries Without Borders are Detroit and the Morris Heights region of the Bronx, the nation's poorest congressional district. While these areas do have educational organizations, poor school achievement and economic and social inequalities keep communities away, as they are unable to recognize these spaces as "their own." This feeling of unwelcomeness in libraries is something that Trujillo refers to as a "psychological barrier." But what if this conception of a traditional library was turned on its head?
"I was really drawn to the fact that Libraries Without Borders re-imagines what a library space is," Trujillo said. "It doesn't have to have four walls, a roof, or anything. A library could be anything."
Libraries have always been a place where Trujillo feels comfortable. Because her brother was so passionate about books, trips to the library became a common household activity, unlike in other households in her neighborhood: "I realized that a lot of the kids I grew up with never stepped foot in a library; when they did it was because they were forced to." Libraries Without Borders could be that sanctuary all over the world, for people of any circumstance.
Initiatives like the Ideas Box can be powerful as points of cultural exchange, even in intense periods of conflict. "In one of the places where we were operating, there was a big outburst, a riot of sorts, and the camp itself was destroyed," she said. "But the Ideas Box was untouched."
For some of these kids, this is going to be the only book they have in the house.
In 2015, in collaboration with the New York Public Library, Bronx Pro, DreamYard, and the Alexander Soros Foundation, Libraries Without Borders ran an Ideas Box through the summer in the Bronx, which was open five afternoons a week to children and parents. All hands were on deck to curate content, facilitate workshops, and integrate feedback to create a place for academic encouragement and exploration, providing that welcoming environment that lacked among traditional organizations.
As one half of a two-person team based in Washington, D.C., Trujillo's daily responsibilities include meeting with organizations and schools to identify community needs. One of those needs is to provide books to students that have nothing. An exciting new partnership initiated by Libraries Without Borders is with a Detroit librarian, an upstanding community member determined to fill the gaps of failing Detroit schools and libraries. The partnership involves the support of the United Way of Southeast Michigan, Detroit Public Library, and the Mayor's Office of the City of Detroit. Trujillo proposed an idea to provide free magazines and a full-year subscription to magazines from Cricket Media: "When I told her about the year-long subscription, she said, 'This is going to be so wonderful, because for some of these kids, this is going to be the only book they have in the house.' I wanted to cry, even thinking about it now."
Despite Trujillo's modest upbringing, her house was always filled with books. The reality facing Detroit schoolchildren was something she couldn't imagine. "It really compelled me to work harder," she said. "It made me sad and frustrated, but it also drove me."
It drove Trujillo to devote her passion to helping to execute new projects with Libraries Without Borders. One such project in the works is a mentorship program that would pair Detroit children with professionals in the corporate world: "These kids are going to hear about what it means to be a Social Media Strategist or a Director of XYZ," she said. "Then the folks at the companies we're working with are going to learn what it's like to be a five-year-old in Detroit." This cultural exchange is just one of the ways Libraries Without Borders aims to reach a new audience of not just book-lovers, but advocates of applied literacy.
It is literacy, Trujillo says, that is among the most valuable aspects of a functioning and thriving society. Literacy "helps people be independent; it promotes agency and self-reliance. But it also promotes civic engagement. We are living in a time where we're not satisfied with things as they are. But what are we doing to change them?"
If that's the cost of a more self-sufficient, culturally-informed, and empathetic society, what are we waiting for?
In order to run for office, to protest, or to get involved in a smaller way, Trujillo believes it is essential to know how to access educational resources for self-empowerment. And solutions don't have to come at a high price. The initiatives of Libraries Without Borders are a low-cost, high-impact intervention, especially since a KoomBook can be created from a 3D printer for about twenty dollars. If that's the cost of a more self-sufficient, culturally-informed, and empathetic society, what are we waiting for?
The next steps for Libraries Without Borders in the United States include a laundromat library that will bring educational resources to laundromats, focusing on early learning and literacy in Detroit and professional development in the Bronx. Also, in response to recent legislations on immigration, the organization is adding a third staff member to gear up for their "E-Legal" library program launch, which will utilize digital libraries to provide legal resources for immigrants and mixed-status families.
"It's hard to imagine a reality beyond what you see day to day when you don't have an escape," Trujillo told me. For her, that escape is literature, education, and advocacy. And she has more than given back to her community; the same community in which her parents sacrificed for her pursuit of social change. Libraries Without Borders is true to its name, offering a source of comfort and agency to people of all backgrounds, ethnicities, and experiences, in uncertain and often frightening times. Education is a tool that encourages more than just curiosity, but it breeds generations of engaged citizens that never run out of questions. Fortunately, Libraries Without Borders can provide some answers.
To find out more about Libraries Without Borders, get involved, or donate, click here.