Countless vets were underpaid after a software glitch in the Department of Veteran Affairs.
On Wednesday the Department of Veteran Affairs told congressional staffers that it will not compensate veterans who were underpaid in their recent GI Bill benefits, despite the error in the department's own computer system.
For weeks, student veterans have reported missing or incorrect payments, either in excessive or diminished amounts, due to a problem in the department's software. The glitch stems from system changes under the new Forever GI Act, designed to afford veterans more financial stability to pursue their education. VA spokesman Terrence Hayes stated that "severe critical errors" occurred when they implemented new standards for calculating stipends owed to veterans.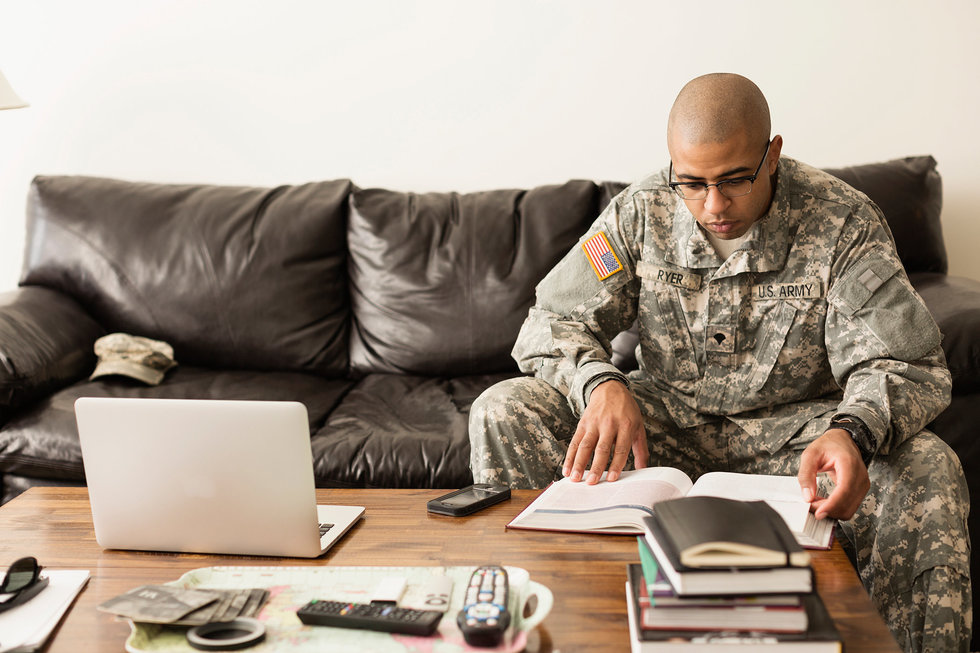 Time
In response to these errors, the VA postponed using the new system until December 2019. Until then, they're deferring to the rates used in 2017, denying veterans a 1% increase in payments included in the Forever GI Act. In addition to delaying benefits, the VA also miscalculated housing allowances.

To those who were underpaid, the VA initially promised that they would issue retroactive payments. However, on Wednesday, officials told anonymous congressional staffers that they have no plans on issuing payments because doing so would require an all-encompassing audit of every education claim prior to December 2019, as many as 2 million claims, according to an aide.
Another aide told NBC News, "They are essentially going to ignore the law and say that that change only goes forward from December 2019."
Amidst the VA's refusal to comment and spokespersons' vague responses on the matter, it is unclear how many students have been underpaid or how much money is owed, but hundreds of thousands of veterans are thought to be affected. The department defends its actions with the claim that the audit required to reissue payments would only delay processing future claims, causing more veterans to suffer.
One of those veterans already feeling severe strain is Jane Wiley, 31, a former Marine who now serves as a reservist in the Air Force. Her husband is also a former marine, and they support two children while she attends Texas A&M; San Antonio. In October, she told NBC News that they had yet to receive their housing allowance through the GI Bill, despite filing all necessary paperwork. They were facing food and housing insecurity as a direct result.
Wiley lamented, "People are homeless and starving because they can't rely on getting their benefits. If it means making [VA] employees stay all night, then get it done because it's better than putting families in crisis." She added, "You can count on us to serve, but we can't count on the VA to make a deadline."

Under Secretary for Benefits Paul Lawrence is due to testify before the House Committee on Veterans' Affairs. Another key witness slated to appear resigned from the VA after news of underpaid veterans broke.
On Thursday, the VA denounced NBC News' original report as "misleading." Press Secretary Curt Cashour stated in an email sent to student veterans, "By the end of 2018, VA will install the current year uncapped DoD [basic allowance for housing] rates, and subsequently [monthly housing allowance] payments will follow this rate. For many students, this rate will be equal or higher than their current payments. Shortly after this update, VA will issue an additional payment to students who were underpaid for applicable terms."
How they'll define "applicable terms" in the new year is unclear, as it remains unspecified how long payments have been backed up or incorrect for how many veterans.
.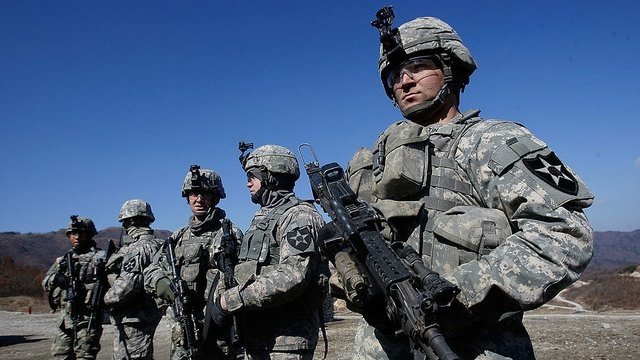 The Hill
Meg Hanson is a Brooklyn-based writer, teacher, and jaywalker. Find Meg at her website and on Twitter @megsoyung.

Why the only amendment never brought before the supreme court may be more important than you think
You'd be hard pressed to find someone living in the U.S.A. (and, perhaps in Russia) who could not tell you that the Second Amendment involved the right to bear arms. And, most people understand that something in the Bill of Rights protects them against unlawful search and seizure, even if they don't know that it's the Fourth Amendment that does so. But sandwiched in between these two celebrity amendments is the all-but-forgotten Third Amendment. Since its inclusion in the Bill of Rights (the first 10 amendments to the constitution), the Third Amendment has been the subject of a small handful of cases, and not one of them has gone before the Supreme Court. Here it is:

Keep reading...
Show less
Has school data collection gone too far?
In today's educational climate, the marker of a school's success is determined by the success of its students, both during their time in school and beyond. While in the past, the idea that schooling should be catered to each individual pupil would have seemed ludicrous, many American schools today, both public and private, collect data on their students with goal of providing just that. By extensively monitoring data collected on their students, teachers and school administrators can see exactly where each individual student excels, as well as where students need work. Though it's not always the case, the use of data and the creation of learner profiles lends itself to the practice of academic tracking.
Keep reading...
Show less
DIY: Do we need to teach kids cursive anymore or is it becoming a thing of the past?
It's been a long time since I was a grade school student (COUGH--late70searly80s--COUGH), but it boggles my mind how different classwork is today for our second-grade daughter. Techniques are so much better in terms of teaching kids' skills and strategies, instead of the rote "repetition and memorization" of my youth. I'm glad kids will never again know the tedium of pulling out a Big Chief tablet and taking dictation day-after-day-after-day. It's all in the name of competing in the global 21st-century economy, but there's one old school skill no longer taught (at least in my daughter's Brooklyn public school) that I have definite mixed feelings about. As she said to me the other day after I wrote something down for her, "Dad, I can't read this, it's in script." Or as we called it back at Kate Fratt Catholic, cursive.
Keep reading...
Show less
What does an intern provide to a company and should they be paid for their work?
If you've ever searched for an internship, you know how rare it is to find one that's paid. Usually, the associated advertisements focus on how potential interns will benefit by working as part of the team at a top company, learning skills they'll use for the rest of their lives and networking with notable people.

Keep reading...
Show less
For these children in under-served communities, "A library could be anything" or everything.
In sixth grade, Katherine Karmen Trujillo competed in an academic decathlon with her school. With fourteen of her classmates, one coach, and photocopied pages from prep manuals their school couldn't afford, one of their team members placed in fourth. Though the performance was not very good, "we were so proud," she told me. "Meanwhile, in other schools, everyone placed first or second." But it wasn't because those students were necessarily smarter or harder-working than the students on Trujillo's team. They came from schools that could afford to have one coach per student and endless prep resources. "You could just feel the difference," she said.

Keep reading...
Show less
The cost of higher education has been steadily increasing over the past four decades and that's not changing
Universities and other advanced schools of learning seem to be raising their prices at an alarming rate. Higher education costs have ballooned over 538% since 1985. To put this in perspective, healthcare has increased more than 286% and the consumer price index has gone up 121%. That means education costs are over four times what they were thirty years ago.
No wonder people are complaining. But with these price increases come a greater quality and a better educational experience than what was to be had twenty or thirty years ago. Whether college is a better overall experience than before is individual and subjective.
Keep reading...
Show less
Affordable health care and education is beginning to feel more and more like an unattainable luxury.
It is still a struggle for Americans to access affordable health care and education. Unfortunately, this is largely because companies are looking to profit rather than have tax money benefit the actual taxpayer.

There is no denying that business owners work hard for the money that they make. However, as more money is funneled into the pockets of the 1%, it means there is less available for health care and education assistance. Rather than improving the country by ensuring accessible health care and education for all, business owners are purchasing boats, second (or third) homes and luxury cars.
Keep reading...
Show less
We may forget that water is not an infinite source on the planet so what happens when we run out?
While seventy percent of the Earth is covered in water, only about two percent of it is drinkable. On top of this, most freshwater is inaccessible, either frozen in glacial ice or buried deep beneath the Earth's surface. According to several sources, there are currently one billion people in developing nations who lack access to clean drinking water and by 2025, up to two thirds of the world's population could living under water stressed conditions. When looking at the increasing scarcity of usable water, rising populations, and today's volatile political climate,many experts have come to the conclusion that we are on the verge of widespread conflict and many are saying that the next major war will be fought over water.

Keep reading...
Show less