"A tree is best measured when it is down," the poet Carl Sandburg once observed, "and so it is with people." The recent death of Harry Belafonte at the age of 96 has prompted many assessments of what this pioneering singer-actor-activist accomplished in a long and fruitful life.
Belafonte's career as a ground-breaking entertainer brought him substantial wealth and fame; according to Playbill magazine, "By 1959, he was the highest paid Black entertainer in the industry, appearing in raucously successful engagements in Las Vegas, New York, and Los Angeles." He scored on Broadway, winning a 1954 Tony for Best Featured Actor in a Musical – John Murray Anderson's Almanac. Belafonte was the first Black person to win the prestigious award. A 1960 television special, "Tonight with Belafonte," brought him an Emmy for Outstanding Performance in a Variety or Musical Program or Series, making him the first Black person to win that award. He found equal success in the recording studio, bringing Calypso music to the masses via such hits as "Day-O (The Banana Boat Song)" and "Jamaica Farewell."
Harry Belafonte - Day-O (The Banana Boat Song) (Live)www.youtube.com
Belafonte's blockbuster stardom is all the more remarkable for happening in a world plagued by virulent systemic racism. Though he never stopped performing, by the early 1960s he'd shifted his energies to the nascent Civil Right movement. He was a friend and adviser to the Reverend Doctor Martin Luther King, Jr. and, as the New York Times stated, Belafonte "put up much of the seed money to help start the Student Nonviolent Coordinating Committee and was one of the principal fund-raisers for that organization and Dr. King's Southern Christian Leadership Conference."
The Southern Poverty Law Center notes that "he helped launch one of Mississippi's first voter registration drives and provided funding for the Freedom Riders. His activism extended beyond the U.S. as he fought against apartheid alongside Nelson Mandela and Miriam Makeba, campaigned for Mandela's release from prison, and advocated for famine relief in Africa." And in 1987, he received an appointment to UNICEF as a goodwill ambassador.
Over a career spanning more than seventy years, Belafonte brought joy to millions of people. He also did something that is, perhaps, even greater: he fostered the hope that a better world for all could be created. And, by his example, demonstrated how we might go about bringing that world into existence.
And Zuko's arc represents transformation from complicity to active allyship.
Addicted to an illusion of its own greatness. Motivated to violence by the belief that the rest of the world would benefit from colonization. Willing to go to war to achieve its goals.
These words could describe America. They could also describe the Fire Nation in Avatar: The Last Airbender.
Avatar: The Last Airbender is a kids' show that aired on Nickelodeon from 2005 to 2008. It tells the story of a world of four nations, each with sovereignty over a specific element: Earth, Water, Air, and Fire. Throughout the show, we get to see the many ravages of the Fire Nation's 100-year war, which has devastated the environment, enraged the spirit world, and created thousands upon thousands of refugees.
The show begins in a world in which the Fire Nation has launched a massive war in an attempt to colonize the world. Most of the Earth and Water kingdoms have been overtaken, and the entire race of Air Nomads has been wiped out—all except one.
Aang, an Air Nomad, is the resident Avatar, who has the power to control all four elements and thus is the only living person who has the power to restore balance to the world.
But Aang has been trapped in a block of ice for a hundred years. At the beginning of the show, the ice is de-thawed by two Water Nation teenagers, Sokka and Katara, and so begins a three-season quest to defeat the militant Fire Nation.
When Avatar re-emerged on Netflix this May, it captivated whole new legions of fans—and not in a small part because of its political relevance. While the Fire Nation certainly represents elements of Japanese culture, many fans saw parallels between European colonization and the Fire Nation's belief in its own greatness.
Ali A Olomi, a University of Pennsylvania assistant professor of Islamic, Middle Eastern, and the global south's history, also sees parallels. "One of the things we see with the Fire nation is the ideological justification for what they're doing," he said in an interview. "We are a glorious civilisation. We have abundance, we have wealth, we have technological advancement; we need to share it with the rest of the world. That's almost word for word European colonisation."
The United States' Colonial Empirewww.youtube.com
Parallels Between America and the Fire Nation
Many Americans watching the show in 2020 also saw strange connections between current events and the show's central conflict. In June, co-creator Michael Dante Dimartino shared a quote from a Salon article that read, "The sobering difference between watching Avatar in its time versus seeing it now is that life in America looks and feels a lot like life in the Fire Nation as Aang, Katara, Sokka, Toph, and eventually Zuko experience it. It is a place addicted to its increasingly hollow sense of greatness and even superiority, steered by a leader more concerned with his own glory than caring for his people."
To begin with, the Fire Nation in Avatar: The Last Airbender and America share a love of prisons—America has the highest prison population in the world, and the Fire Nation's prisons are overflowing with traitors and benders from other nations. "[Avatar] really highlights the corrupt policing system that we're experiencing in our own climate," argues one YouTuber named Channeling Chinez, describing the Fire Nation's prisons as an "accurate portrayal of what our prison system looks like."
AVATAR THE LAST AIRBENDER | Is America the Fire Nation? | 10 Wokest Avatar Eps | Channeling Chinezwww.youtube.com
The two nations also share a love of war. America, like its forefather Europe, has long been starting wars and relentlessly colonizing other nations, buoyed by a firm belief in its own right to sovereignty and greatness—just like the Fire Nation.

It's no surprise, then, that the parallels between America and the Fire Nation's violent colonial efforts have long been discussed by the Internet's ranks of cultural critics. In one video by a YouTuber named Zotaku, the Fire Nation is compared to the United States through the lens of its occupation of Haiti.
America Is the Fire Nation 🔥 (US Occupation of Haiti)www.youtube.com
Like the Fire Nation, America has a lot to be proud of—but the idea that everyone else should be forced to follow America's lead is fundamentally flawed.

"Since the 1970s, China has not once gone to war; the U.S. has not spent a day at peace. President Jimmy Carter recently noted that in its 242-year history, America has enjoyed only 16 years of peace, making it, as he wrote, 'the most warlike nation in the history of the world,'" writes Wade Davis for Rolling Stone. "As America policed the world, the violence came home… As they stare into the mirror and perceive only the myth of their exceptionalism, Americans remain almost bizarrely incapable of seeing what has actually become of their country."
Origins of the Fire Nation's Senseless Wars
In Avatar's third season, we learn the backstory of Sozin, the Fire Nation general who started the entire war, and Roku, the Avatar who was Sozin's best friend. Through this flashback, we discover that there is no real logic behind Sozin's colonial efforts; there's only greed.
At one point, Sozin looks out over the Fire Nation and admiringly comments on how "successful" it is. Heasks Roku to help him create a "brighter future" for the world—by colonizing it and spreading Fire Nation ideology. Roku adamantly refuses, but the seed of the idea had already been planted in Sozin's head, and he goes ahead to expand the Fire Nation's army and navy. Eventually, he establishes colonies, burns down Roku's home, and starts the destructive war that would wreak havoc on the world for the next 100 years.
Since World War II, America has positioned itself as the world's policeman—ostensibly in an effort to shield the world from communism. A deeper look reveals that many of America's war efforts were not based in any real need—more often than not, they are based in a desire for profit.
Every day, America seems to veer closer to authoritarianism. In some ways, we are all Roku, observing the collapse of our nation. In other ways, we are all Zuko, born into a world we had no part in creating and forced to decide where our loyalties lie.

Zuko's Journey as a Blueprint for Growth and Revolution
One of Avatar's greatest strengths is the way it refuses to take black-and-white views of issues. In Avatar, the Fire Nation is not a monolith—and neither, of course, is America. American citizens are not evil, and neither are the Fire Nation's inhabitants. Instead, the efforts of a few corrupt leaders and a corrupt system have guided us and them down this path.
The Fire Nation may be the show's main antagonist, but the series also demonizes anti-Fire Nation rebels who resort to violence. Jet, whose parents were killed by the Fire Nation, attempts to flood an entire town in order to defeat a fleet of troops, but he's condemned by Avatar's protagonists.
The character arc of Hama, a Water Tribe firebender, functions as a moral lesson about the problems with violent rebellions. While imprisoned by the Fire Nation, Hama discovers bloodbending, a technique that allows the bender to control others' bodies. As an od woman, she attempts to teach it to Katara, who immediately recoils—and we soon discover that Hama has been abducting and imprisoning Fire Nation civilians as revenge.
The Life Of Hama (Avatar)www.youtube.com
The show's message is clear: While the Fire Nation's leaders might have done unfathomable damage, violence against innocent civilians is never justified. Arguably, Jet and Hama's actions exemplify the dangers of what happens when revolutionaries start using the tactics of the aggressor, fighting fire with fire.

Real revolutionary change, the show advises, has to occur within the mind and the spirit, not simply through aggressive military maneuvers. Nobody better exemplifies this lesson than Zuko, the beloved (and swoon-worthy) anti-hero whose redemption arc is arguably the lifeblood of the show.
For the first two seasons, Zuko maintains allegiance to his native Fire Nation—despite having been banished and burned by his own sadistic father. Like many Fire Nation children, who have to recite daily odes to the Fire Nation's greatness, Zuko has grown up believing his nation is the greatest in the world (sound familiar?)
Aang Infiltrates a Fire Nation School 🔥🏫 | Avatarwww.youtube.com
Determined to recapture the Avatar and regain his honor, Zuko betrays the resistance countless times. Eventually, though, the wise platitudes of his Uncle Iboh begin to alter his perspective, and he begins to realize that he does not have to blindly follow the Fire Nation. The last straw comes when he realizes that the Fire Nation intends to burn down large swaths of the Earth Kingdom in order to solidify its rule.

Zuko then confronts his father, Firelord Ozai, and says: "Growing up, we were taught that the Fire Nation was the greatest civilization in history. And somehow, the War was our way of sharing our greatness with the rest of the world. What an amazing lie that was."
In an America where all children say the Pledge of Allegiance each morning, and where an ideal of American exceptionalism continues to legitimize our racism, xenophobia, and aggressive conquest of the Middle East, those words ring true with stunning relevance.

As children, we are taught that America is the land of the free, but yet it is a nation built by slavery and tormented by deep-rooted racist violence. For those of us who grew up within the system, realizing this can be jarring.
A YouTuber named Evelyn from the Internet argues that not only is America the Fire Nation, but Zuko's arc represents a journey from complicit leader to active accomplice within a corrupt system.
America Is The Fire Nationwww.youtube.com
"It interested me how Prince Zuko, next in line to the throne of the Fire Nation, the person who was actively hunting Aang, the Avatar, decided that not only is it not good enough to verbally renounce the Fire Nation or verbally renounce the actions of his nation and his people—saying 'I'm not one of the bad ones'...he had to actively assist Aang and the crew in defeating the Fire Lord," she says.

In an era when passive allyship and performativity have become the norm, Zuko's progression reveals the true meaning of resisting corruption and actively supporting revolutionary efforts. Zuko's change of heart also proves that it's possible to change and do what's right, even within the belly of the beast.
Zuko's Realizationwww.youtube.com
His betrayal is clearly for the best. When a governing body grows as corrupt as the Fire Nation's, even its strongest leaders are destined for collapse. At the end of Season 3, we witness the unraveling of one of the Fire Nation's most vicious leaders—Azula, Zuko's sister. A cruel, relentless military genius, Azula completely loses her composure when her two best friends abandon her to support Zuko.

As we watch America flounder around during the COVID-19 response, as we see our nation unravel, cracks that have always existed in America are growing more visible. Like Azula in the last fight scene, America's government is growing weaker and increasingly fragile, less capable of unifying the nation, more erratic and alienating even towards its closest supporters.
That means that, like Azula's Fire Nation—which barely even exists at the end of the show because she fired her entire staff—America is vulnerable, but also ripe for real, radical change. There may have been no saving Azula and Ozai at the end of the show, but her decline and Zuko's change of heart opened a space for Zuko to take the throne and for balance to be restored to the world.
Climate Change: A Consequence of the Fire Nation and America's Destructive Efforts
To be fair, the Fire Nation isn't an exact stand-in for America. Its customs differ greatly from American traditions (it's hard to imagine any Fire Nation civilian daring to not wear a mask during a pandemic).
Technically, the Fire Nation could represent any authoritarian government, any civilization willing to lay siege to another for the simple purpose of domination.
It also has clear parallels to another existential threat: climate change. There are, of course, obvious metaphors about rising atmospheric temperatures and the devastating effects of fire on the Earth.
Just as environmental destruction is connected to the Fire Nation's attempt to take too much power in Avatar, climate change is connected to American exceptionalism and Western capitalism. Climate change comes not from the wastefulness of billions but largely from the greed of a few select oil companies (never forget that there are 100 companies responsible for 70% of the world's fossil fuel release) and the politicians and infrastructures who continue to support them.
In both Avatar and our present world, the Earth and its inhabitants visibly suffer from the Fire Nation's disruption of balance and its greed and cruelty. We see infected swamps that sicken whole towns, swaths of displaced refugees, and huge landscapes that have been damaged enough to enrage the spirit world.
While there's no visible spirit world in America today (that I know of for certain), it's easy to see that there's a spiritual sickness plaguing our world (as well as the very physical illness that is COVID-19). As wildfires ravage California and hurricanes destroy coastlines–and as millions of us tune into Avatar,–it's not hard to draw parallels between the greed that motivates the Fire Nation and the greed that motivates American exceptionalism, as well as the hunger that motivates fossil fuel companies and the governments that prop them up.
Perhaps there are lessons we can draw from Avatar that might help us through these difficult times. In the show, many of its calamities stem from lack of connection and a lack of respect for the interdependent balance of the world. But what saves the world in Avatar is not Aang's power or Zuko's betrayal alone, but rather the connections between Aang, his friends, and all the people they meet along the way. Only by connecting deeply with his inner world and listening to the ancient lessons of the world around him is Aang able to finally mobilize to defeat the Fire Nation.
And of course, Aang's youthful idealism doesn't hurt. From the youth-led climate movement to the youth-led Black Lives Matter movement, we're seeing young people standing up to corrupt powers helmed by power-saturated older generations. Perhaps it makes sense that a kids' show contains one of the most revolutionary stories of our time; kids and young people are at the forefront of any real change we might hope to see, in this world and in Avatar's.
None of these are exact parallels, and each one of these issues (and their solutions) is far more complex than can be summarized here. Importantly, no Avatar or single brave hero is coming to save America, and in fact there will probably be no "saving" the world at all.
Legend of Korra, the contested sequel to Avatar, perhaps does a better job of addressing the complexity and backwardness of politics—there are no real saviors, and those who claim to fight for peace often wind up committing the worst betrayals. But Avatar advises us, perhaps optimistically, that there can be healing—and maybe we can pull America and the planet back from the brink of its own destruction.
We're all getting something wrong when we view political correctness as fundamentally opposed to free speech.
Few issues have divided the nation further than the free speech vs. political correctness debate.
In addition to deepening the gap between conservatives and liberals, the debate tends to fracture the left, leading to dissent from the inside. This stems in part from the fact that many older liberals simply can't wrap their minds around the idea of political correctness.
Political Correctness: Censorship or Part of the Fight for Equality?
Critics of political correctness equate it to censorship, which they see as a threat to the all-American ideal of unbridled freedom. For most liberal millennials and Gen-Z kids, however, political correctness is about freedom, just of a different sort. It's really about shutting down hate speech and supporting marginalized communities.
Nowhere did this divide become clearer than in one of my lectures in college, a postmodernism class with a professor who I'd always seen as uniquely brilliant (and who also happened to teach a lesbian erotica class). She lost a lot of my respect when—as a white woman—she insisted that there was nothing really wrong with a white person saying the "n" word in solitude, prompting one of the few people of color in the class to raise her hand and ask: "Why are white people so desperate to say that one word?" The professor responded with a lecture about free speech and the insubstantiality of language, a response that felt misguided and totally out of touch.
This generational divide appeared again when prominent feminist and author Margaret Atwood published an op-ed critiquing the #MeToo movement. "My fundamental position is that women are human beings, with the full range of saintly and demonic behaviours this entails, including criminal ones," she wrote. "They're not angels, incapable of wrongdoing." In short, Atwood was critiquing the #MeToo movement for the same reason that many people critique political correctness. They feel that restricting one's language, or giving the benefit of the doubt to and prioritizing the voices of certain demographics, is infantilizing or threatening to other demographics' freedoms.
On the other hand, many young liberals understand that political correctness is an important part of the process of giving respect to groups that have been and are still systematically oppressed. This political correctness can take the form of prioritizing people of color's voices, or calling out offensive speech—even, or especially, when it's the product of ignorance, or when it's conducted out of earshot of the people it might hurt.
What Toni Morrison Knew: Political Correctness and Free Speech Can Be the Same Thing
What we all need to understand is that, among other things, the left's internal war over political correctness and free speech actually presents a chance for generations to learn from each other. Defenders of political correctness might realize that sometimes, accidentally offensive language can present a valuable educational opportunity—though this is definitely not always the case, and no one should be required to educate others about why they deserve basic respect.
Older proponents of free speech, for their part, can realize that political correctness, safe spaces, and the like ultimately come from places of compassion. At their core, they are efforts to achieve a more equitable world.
Perhaps it's too starry-eyed to imagine that older allies could learn from younger people who refuse to accept middle-of-the-road policies or veiled racism, but some older people have certainly embraced progressive worldviews. "Oppressive language does more than represent violence; it is violence; does more than represent the limits of knowledge; it limits knowledge," said Toni Morrison in a 1993 address about political correctness. Morrison, whose wisdom stretched far beyond the blind spots of her generation, was a supporter of what political correctness stands for, though not of the implications of that specific term. In a later interview, she added, "I believe that powerful, sharp, incisive, critical, bloody, dramatic, theatrical language is not dependent on injurious language, on curses. Or hierarchy."
In short, freedom of speech is not contingent on the ability to use offensive language. We can be free—in fact, we can only be free—when all of us are free, which will only happen when language that demonizes or injures certain groups is purged from acceptable discourse.
Ironically, the book we were discussing that day in my postmodernism class was Morrison's Beloved.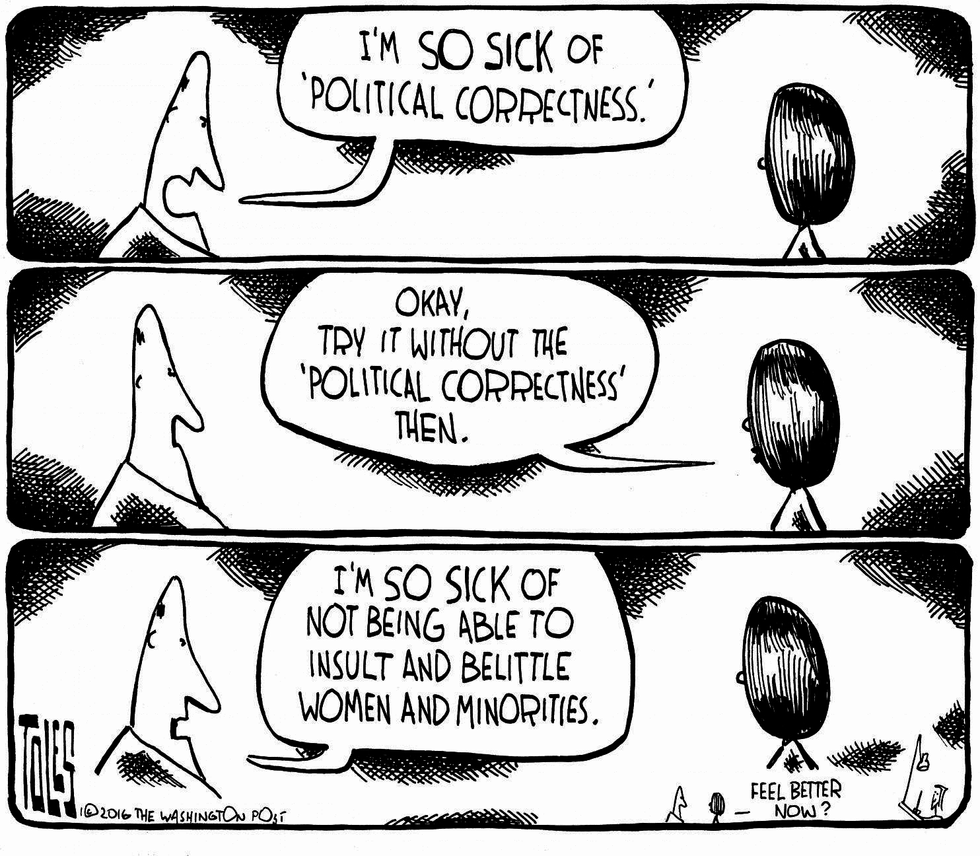 Image via the Washington Post
We live in a divided nation—but there some things will always bind us together.
Very few people seem to be getting along in America right now. Countless relationships have ended, and families have broken apart because of political and ideological differences, which have only grown more extreme following the 2016 election. The divide between Democrats and Republicans, pro-lifers and pro-choicers, climate-change deniers and believers, and many more have become unfathomably vast.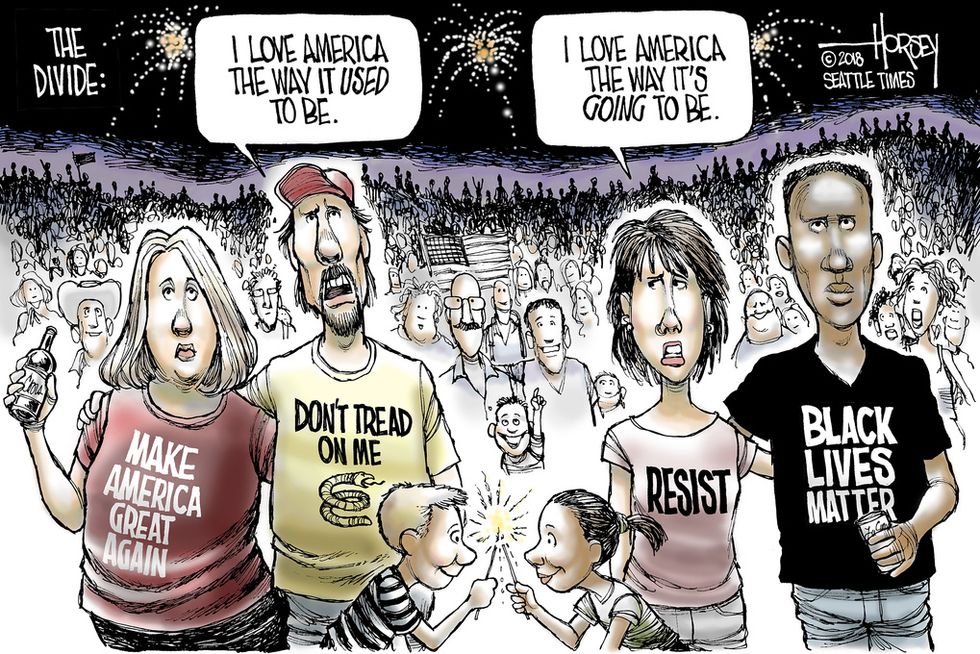 Image via the Seattle Times
But amidst all the chaos, violence and noise, there are just some issues that are decidedly non-partisan; some topics that are so unanimously agreed on that for a moment, it almost seems like we're all only human. In a time of rage, here are the few points of commonality we have.
1. Robocalls Should Stop Forever
There are so many contentious issues being debated in Congress today—from the Green New Deal to bathrooms to anything even remotely connected to the president; it's safe to say that there are very few things everyone in the House and Senate agree upon. But recently, two bills were introduced in the spirit of stopping robocalls—those awful telemarketer messages that constantly interrupt our day with health insurance scams or calls from the Chinese consulate—forever. One is the proposal Stopping Bad Robocalls, from Senator Frank Pallone of New Jersey. The other is Massachusetts Senator Ed Markey's Telephone Robocall Criminal Abuse Enforcement and Deterrence Act. Both of these proposals will make it much harder for telemarketers to call and force their wills upon unsuspecting constituents. According to Markey, "If this bill can't pass, no bill can pass."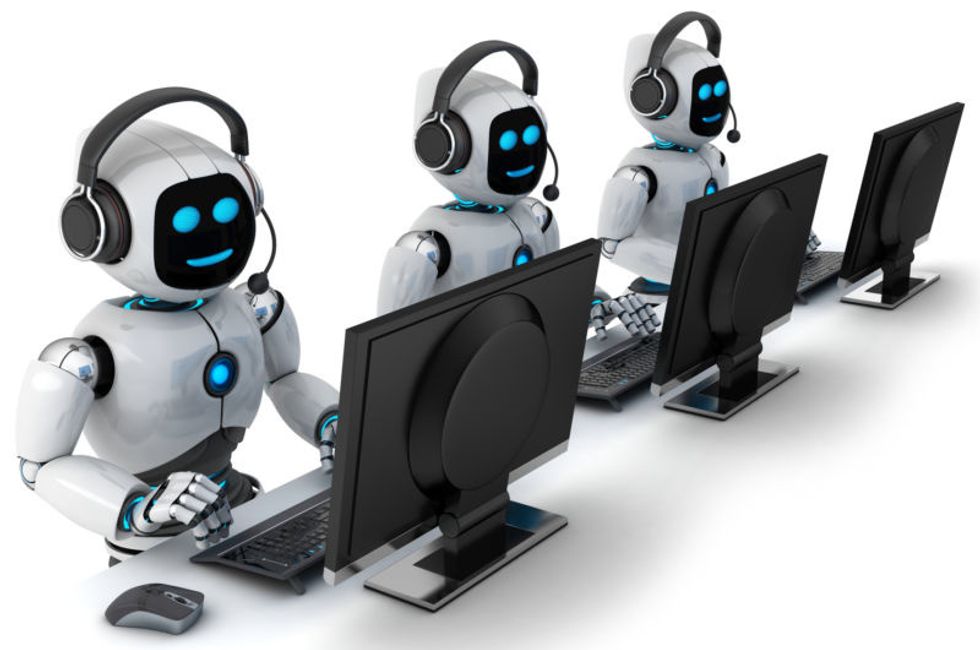 AI support centreImage via Ars Technica
2. Voting is Important

Now, though the issue of who to vote for is one of the easiest ways to turn an ordinary Thanksgiving dinner into a full-on screamfest, most Americans do agree that as citizens of this country, we are responsible for performing our civic duty and making our political opinions heard. Starting way back with the Founding Fathers, this has been an American ideal that nobody except for the staunchest anarchists or most apathetic among us is resistant to. Even so, only around 58.1% of America's voting-eligible population voted in 2016, although 67% of Americans believe that not voting is a huge problem, according to a survey by the Public Religion Research Institute. Maybe the disparity lies in the fact that the people who do not believe in voting also probably wouldn't be too likely to respond to a random political survey.
3. The News Is Fake
No matter where you prefer to get your news, most Americans agree that the media has serious issues—namely the abundance of falsified information plaguing and distorting everything from our elections to our dating lives. The issue isn't only a problem among journalists; politicians themselves are also widely distrusted, and for a good reason. In 2010, Senator Jim McMinn proclaimed that 94% of bills in Congress are passed without issue (it was found to be about 27.4%—although who knows if that statistic is true, though it did come from a Pulitzer-prize-winning political fact-checking organization). Since then, things have spiraled more and more out of control. There's no legitimate way to check how much fake news is out there, but according to one survey, most viewers were suspicious of 80% of the news they saw on social media and 60% of what they saw online overall. Though if you're like the majority of Americans, you won't be taking this article's word for it.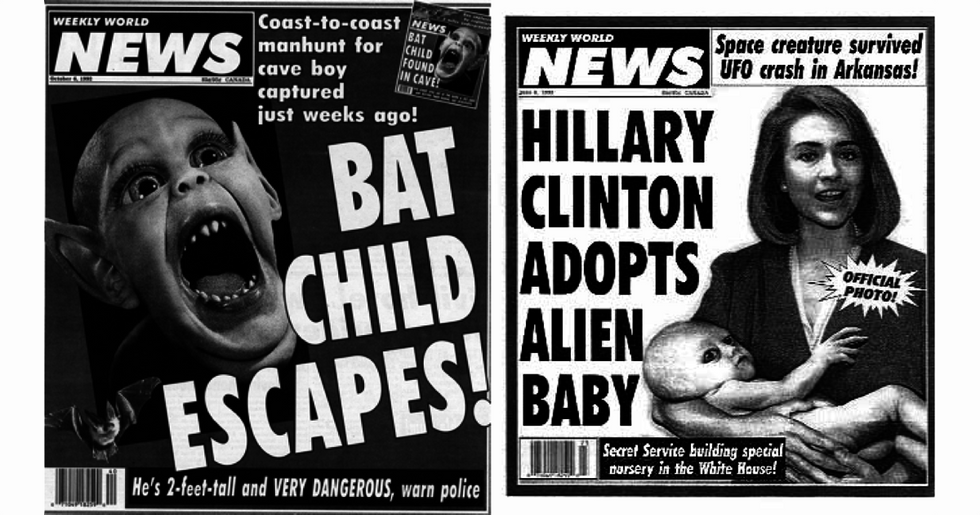 Image via Vox
4. We Should Have Healthcare

Although there is certainly not a clear consensus, most Americans do support healthcare for all. According to a 2018 poll, 6 out of 10 Americans believe that the government should provide healthcare for everyone; another survey from The Hill found that 70% of Americans support Medicare for all, and even a small majority of Republicans are in favor of the idea.
5. The Nation Is Divided
We can all agree on one thing: disagreeing. 81% of Americans believe that we are more divided than at any other time in our nation's history, according to Time. (Remember, there was this thing called the Civil War). Americans can't even agree on what exactly the nation's most significant points of disagreement are: most Democrats believe gun control is a huge issue while most Republicans consider it unimportant; same with climate change and income equality, according to surveys from the Pew Institute.
Although contention and chaos might be the laws of the day, at least we'll always have a shared hatred of telemarketers to bind us all together.
---
Eden Arielle Gordon is a writer and musician from New York City.

What would Democratic Socialism mean for the economy?
Democratic Socialism, a subset of the democrat party, has been thrust into the spotlight recently with the shocking victory of Alexandria Ocasio-Cortez over a 10-term incumbent. Ocasio-Cortez often referred to in the media as AOC, is a self identified Democratic Socialist, as was 2016 presidential hopeful Bernie Sanders. Despite this newfound prominence, the political affiliation is still widely misunderstood, often confused with communism or European style socialism. So what exactly is Democratic Socialism? And how would a Democratic Socialist platform affect your life?
According to the biggest socialist organization in the US, the Democratic Socialists of America (DSA), "Democratic socialists believe that both the economy and society should be run democratically—to meet public needs, not to make profits for a few. To achieve a more just society, many structures of our government and economy must be radically transformed through greater economic and social democracy so that ordinary Americans can participate in the many decisions that affect our lives." This polished and condensed definition sounds good, but it's difficult to grasp what it actually means in practice. To help you understand, we've broken down the four pillars of Democratic Socialism to explore how their implementation in the American government could affect your life.

Workers Control Means of Production/The Importance of Unions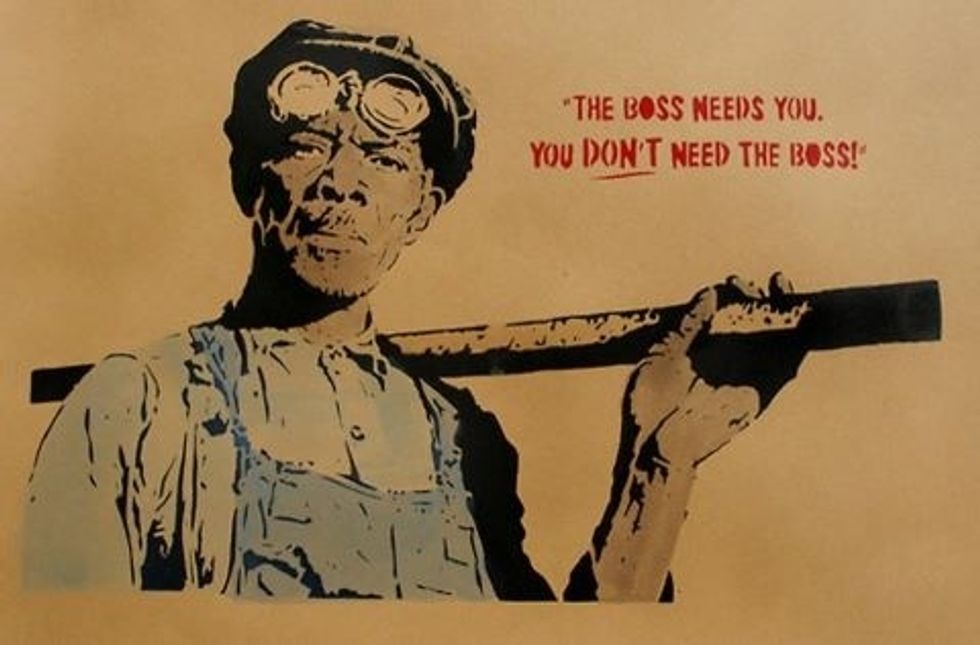 Perhaps most central to Democratic Socialism is the belief that American industry should be controlled by the workers who run it and the consumers who gain from it. Generally, they believe in a decentralized economy, though they think some indispensable portions of industry, like energy and steel, should be government controlled. As the DSA puts it, "We believe that social and economic decisions should be made by those whom they most affect."

In practice, this decentralization would likely mean the fruition of things like workers cooperatives and publicly owned ventures. Essentially, this economic model would mean that it would be much more difficult for a few people to get obscenely wealthy while those on the bottom of the economic ladder remain impoverished. Instead, everyone would have fairly equal opportunity to profit off the success of a business, creating a more widespread sense of ownership over the success of the economy, therefore stabilizing it. Unions are an important part of this pillar, as Democratic Socialists believe unions are essential in order to hold companies accountable to their workers and to empower workers to challenge capitalism as a concept.
Capitalism Promotes Greed and Must be Regulated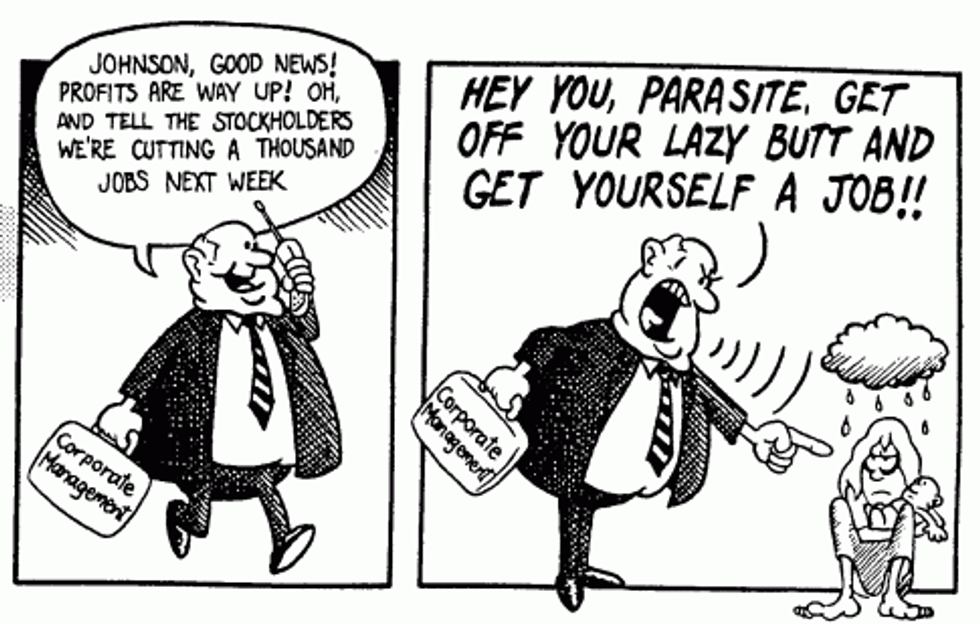 Democratic Socialists believe that capitalism has the inherent tendency to keep the rich rich and the poor poor and that capitalist corporations will always act in the interest of maximum profit at the expense of all else. Therefore, private corporations must be regulated by the government in order to ensure that they look out for the wellbeing of workers and lower rung employees. With this kind of philosophy implemented, there would likely be a strengthening of labor laws, a higher minimum wage, expanded parental leave, the prevention of foreign outsourcing to low wage countries, and the prevention of environmentally harmful activities.

A Minimum Quality of Life for All Citizens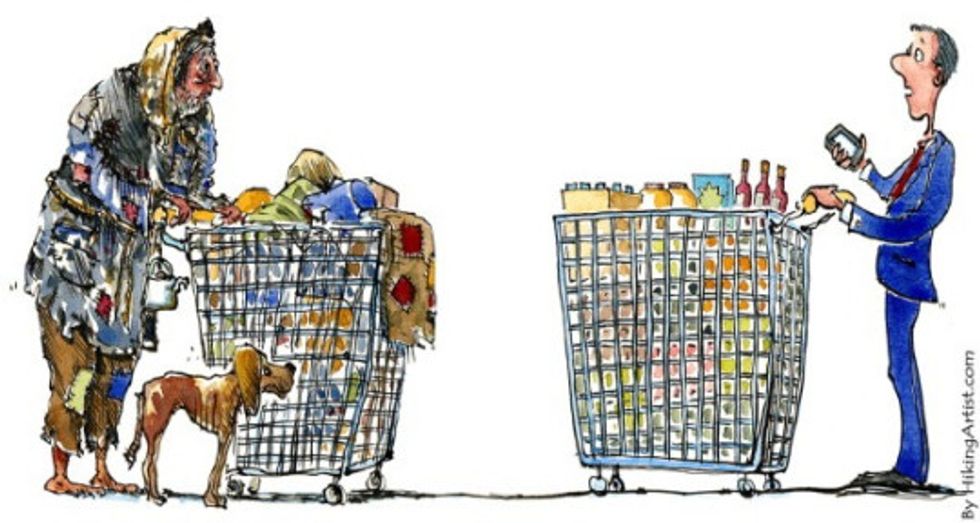 This is perhaps the simplest pillar of Democratic Socialism though likely would prove to be the most difficult to fulfill. Essentially, Democratic Socialists believe that all human beings have the right to sustenance, housing, clean water, healthcare, education, and child care, and that the government should ensure these things are accessible to all US citizens. This would likely mean significantly more spending on social welfare programs and expansion of government housing, which would inevitably require higher taxes. Of course, with the implementation of the other pillars of Democratic Socialism, more people would have a better chance of reaching this minimum quality of life even without an expansion of welfare programs.

Importantly, healthcare is an essential part of this equation in the eyes of Democratic Socialists. They don't merely believe in "medicare for all" health care system, but also that medical facilities should be publicly run and doctors publicly employed.
Grass Roots Means of Achieving Power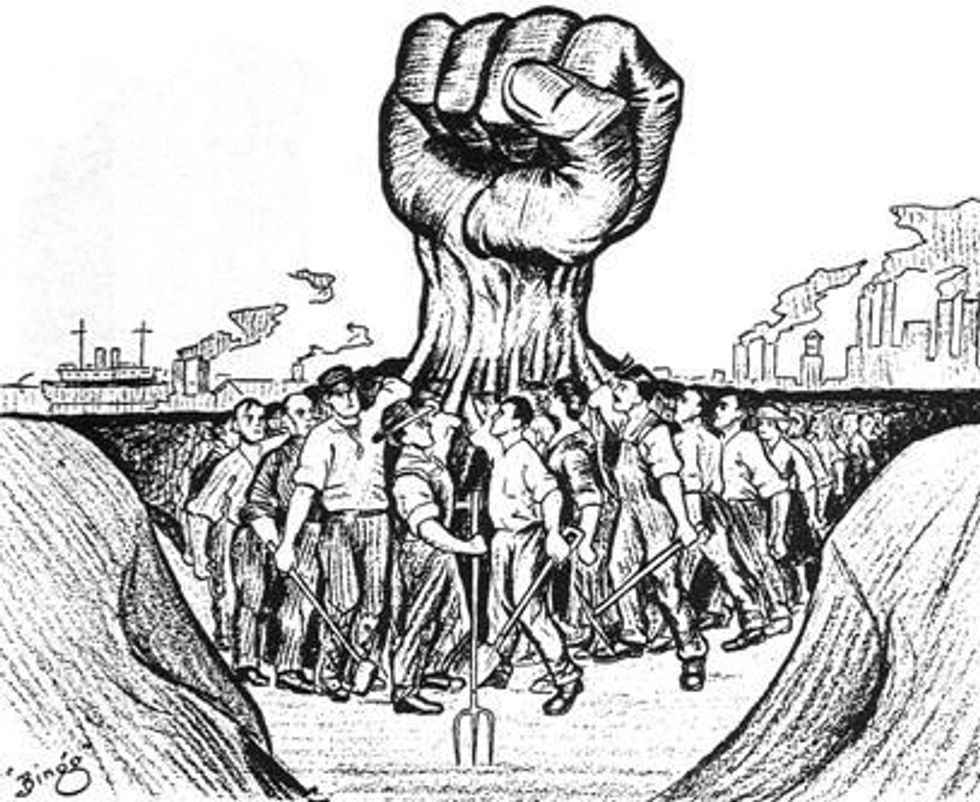 As mentioned before, the welfare of the community is important to Democratic Socialists, meaning that the election of the individual is also seen as having the tendency to play into the patterns of the centralization of power. A traditional Democratic Socialist would likely reject the concept of election altogether, instead opting for grass roots organization and mass mobilization. But as shown by AOC and all the other Democratic Socialist candidates elected this year, most who ascribe to these beliefs recognize that it's necessary to participate in the democracy in order to insight change, but still maintain that true change and empowerment comes from the mass mobilization of the people.
In the wake of the Tree of Life shooting we're left wondering: how did we get here?
Is Robert Bowers a Fascist?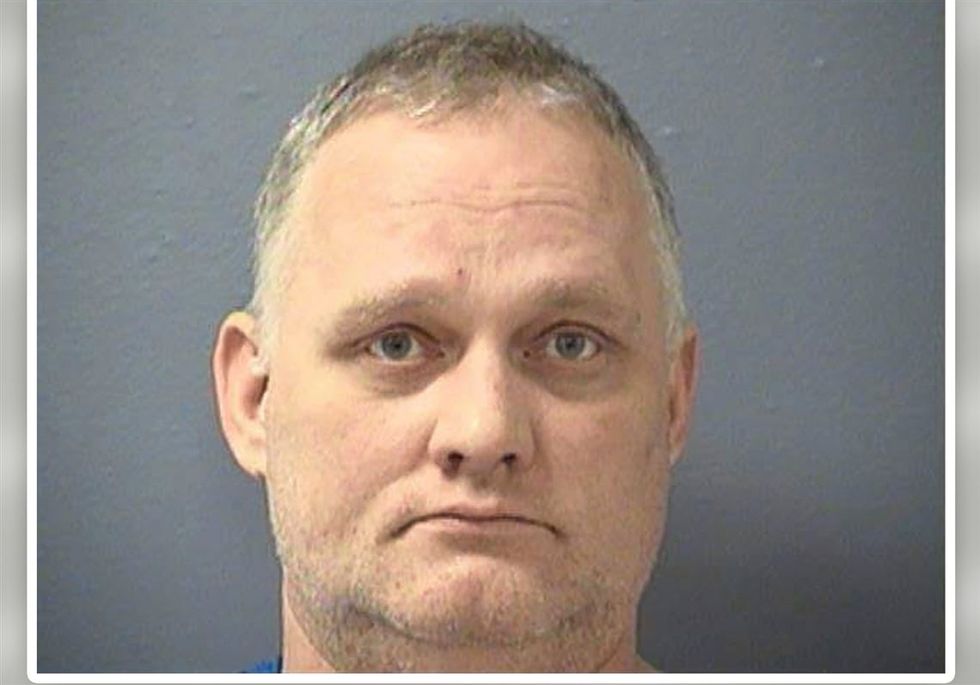 Pittsburgh Gazette
If Umberto Eco is to be taken at face value when he describes his Ur-fascist as "impatient for death,"¹ the question we're left with in the wake of the Tree of Life Synagogue shooting is this: Why now, in 21st century America, has this distinctly 20th century urge, this death drive, suddenly rematerialized? The other questions–ones concerning motive, logistics, and cultural response–while meaningful in their own right, only explain the symptoms, not the disease.

Fascism in its truest sense is a type of suicide, one committed not by an individual but by an entire society. Still, the important conversation (as with an individual suicide) doesn't concern method. When a man takes his own life, the why is a far more incisive question than the how. If we're to extrapolate this metaphor, to argue about gun control, anti-semitism, and President Trump's brusque response to this tragedy is tantamount to debating the meaning of using rope over a straight razor. In the interest of being thorough, however, let's briefly explore these symptoms:
Immediately following the attack, Robert Bowers' social media posts went loud, his comments regarding Jewish conspiracies sitting somewhere between Alex Jones' InfoWars and the Protocols of the Elders of Zion. "Jews are the children of satan," he shouted into the Internet void. What the public was given were echoes, reverberations after the fact. The shooter's motive was never in question.
The issue then splintered, its fragments taking familiar trajectories. Pragmatists argued for tighter gun control, in this case perhaps an antihistamine, but one that could at least theoretically prevent another maniac from gunning down a room full of unarmed civilians. Others blamed the increasingly volatile rhetoric of the Trump regime for galvanizing a new generation of angry white men. When looking at the recent rise of extremist provocateurs,² this second point can feel the more crucial (though it goes without saying that these views are far from mutually exclusive), but in reality, it's closer to a half truth. Barack Obama's assessment of Trump (and by extension his rhetoric and the hate it inspires) as the "symptom not cause" of our present spiritual crisis mirrors this opinion, whether he meant it to or not. Still, we're left wondering: if Trump, Bowers, Cesar Sayoc, Richard Spencer, the alt-right, et al. are symptoms, what's the cause?

Contextless Nostalgia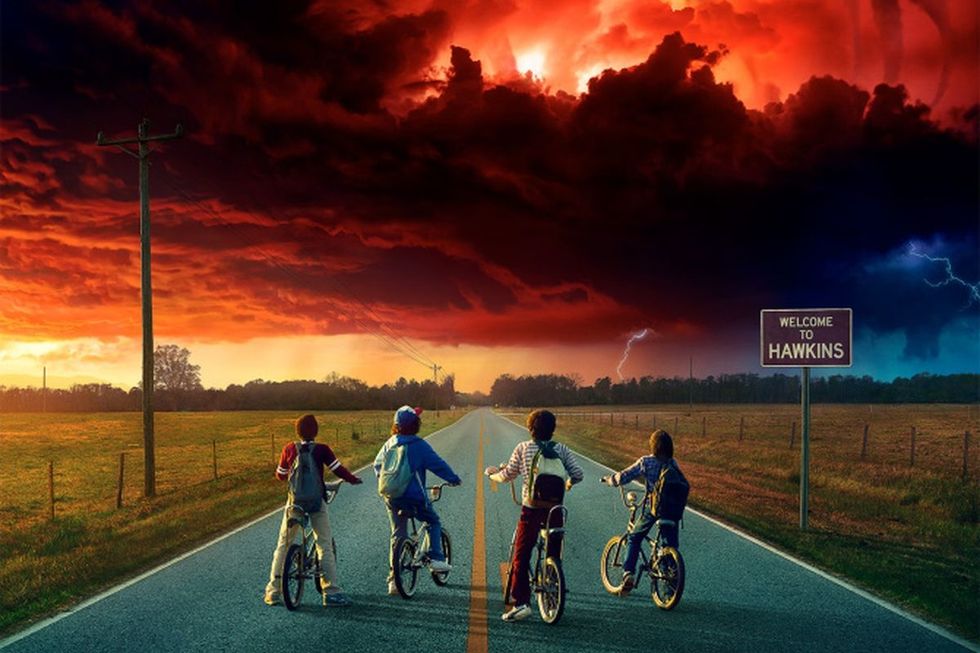 It's been stated time and time again that we're becoming increasingly obsessed with nostalgia, cripplingly so. Whether or not it's true, again, is not so important. The why, however, remains.
Nostalgia, in the classic sense, is a wistful remembrance, a pained recalling of a time where things were better. It's a belief, however erroneous, that the past contains more happiness than the present. A fitting example of nostalgic art is Richard Linklater's Dazed and Confused, a film so nostalgic it feels documental, produced for the former rebels/present yuppies of Gen X as a glimmering look at their past, a reassurance that they were indeed once cool. Saccharine or not (depends on who you ask), the film certainly comports to this traditional definition.
Today's televisual/cinematic nostalgia, if one can really call it that, has a distinctly different flavor. Instead of being a monument to the past, a shared generational experience, nostalgia has been co-opted as an aesthetic, a mood. Stranger Things, a show decidedly millennial in both content and attitude, is a perfect example of this. The outfits, the lingo, the references, and the sets all feel nostalgic, but a look at the show's viewership demographics quickly reveal this feeling doesn't fit nostalgia's true definition. 18-39 year-olds aren't old enough to have memories from the early 80s.
The television producer's argument that Stranger Things and other period dramas give a younger audience access to the past (which is new to them) while also capturing an older demographic who experienced the events on the show first hand doesn't hold water, especially when you consider that the Duffer Brothers are only 34-years-old. The nostalgia they're capturing isn't genuine. It's a fractal cobbling of present day ideals and past aesthetics–not nostalgia, but mutation, a rehashing and reliving of history with no frame of reference. It's time travel to a non-existent past.
One look around–bell bottom jeans, Mad Men, 90s-inspired music videos, Rolling Stones and Led Zeppelin songs playing on truck commercials–and it's impossible not to see this frantic pawing as the defining mark of our culture. It's not the end of history; it's a fraught and dizzying attempt to reimagine it and a cultural impetus to live in the mangled architecture of this imagined past.
Nostalgia for Stakes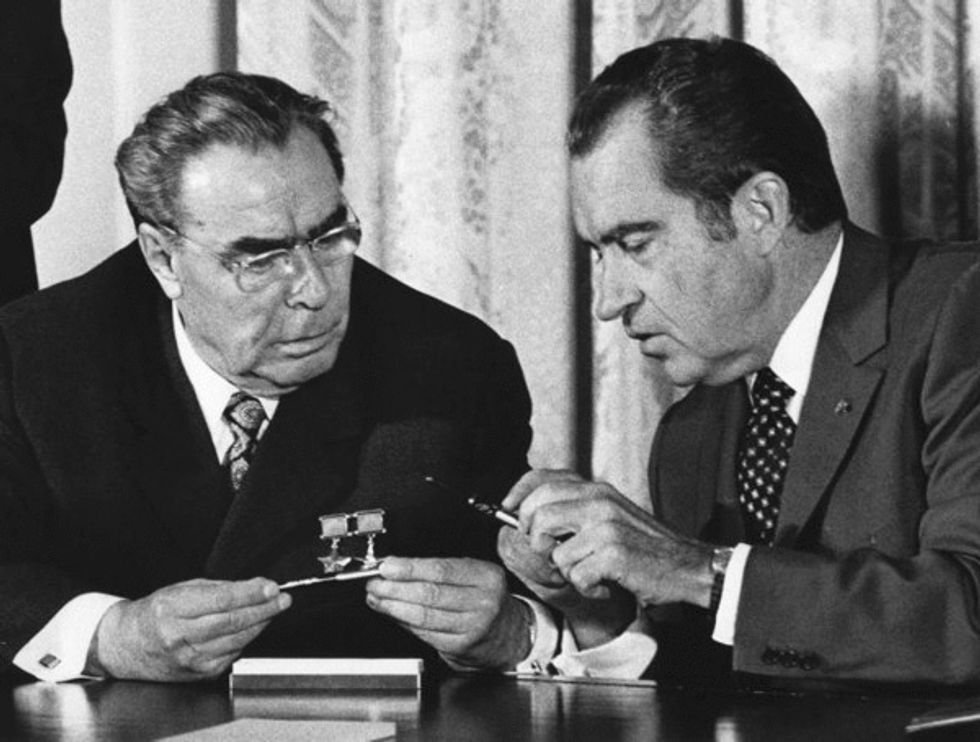 To return to Eco for a moment, the Ur-Fascist is also marked by the fact that he's "deprived of a clear social identity." Eco goes on to say that fascism takes this lack of identity and fills the void with nationalism. While this is certainly true, from average Trump supporters all the way down to Cesar Sayoc and Robert Bowers, Eco never identifies the cause of this deprivation.³ The contextless nostalgia of our present offers an entrée into diagnosis–Bowers and others like him, while certainly insane, aren't so far removed from society as to be immune to its mores.
This new form of nostalgia, this amalgam of distorted realities, functions as both an escape hatch from our present existential void–a void of unmeaning, a loss of stakes–and one of its root causes. This new, fundamentally false, cultural memory is a product of our present zeitgeist. It's born of an influx of information and static confusion, one created by a society so materially comfortable that it's primarily concerned with artistic and aesthetic trends, with manufacturing meaning. The loss of stakes, however, can be traced back to the 1970s.
Following the Vietnam War and the Strategic Arms Limitation Talks (SALT), the U.S. found itself in a peculiar position. After nearly 40 years of perpetual war, we lacked an enemy to align ourselves against. A malaise set in, one that would typify the 1970s. Then, in 1983, Ronald Reagan offered the American people a respite from having to define themselves by anything other than what they are not. He declared the Soviet Union an "evil empire," rekindling Cold War rhetoric which had long since burnt out. Announcing this a few years after signing a non-proliferation treaty with the Soviets probably felt strange to anyone paying attention, but it didn't matter. We had an enemy again.
But was the Soviet Union truly our enemy or one recreated by spiritual necessity? Manufactured animosity and organic threats converged at a single point. For Reagan's part, all he did was stir up past resentments, but his demagoguery wasn't feeding some Weimar-esque yearning for a return to greatness, but a nostalgia for dire consequences. Because the method and end result are similar—a monolith enemy is created onto which a society can project its fears—this distinction can feel unimportant. But, this marked a significant change.
America's enemies were no longer an existential threat. They were created as convenient scapegoats for economic and political turmoil. The recession of 1973, the OPEC oil embargo, and the 1979 energy crisis, while not unserious, paled in comparison to the socio-economic climates that spawned the original iterations of fascism. The U.S. economy was down, sure, but there was no question as to where the seat of global power resided. Still, at the quotidian level, lines at the pump and the rapid decrease in factory jobs were panic-inducing. If we take this moment to be the birth of American fascism, the moment in which we became "constitutionally incapable of objectively evaluating the force of [our enemies],"⁴ then it represents a reversal of what happened in the Weimar Republic. Instead of a fascism born out of economic powerlessness and spiritual fervor, ours is the result of a spiritual drought created by material excess.
Convergence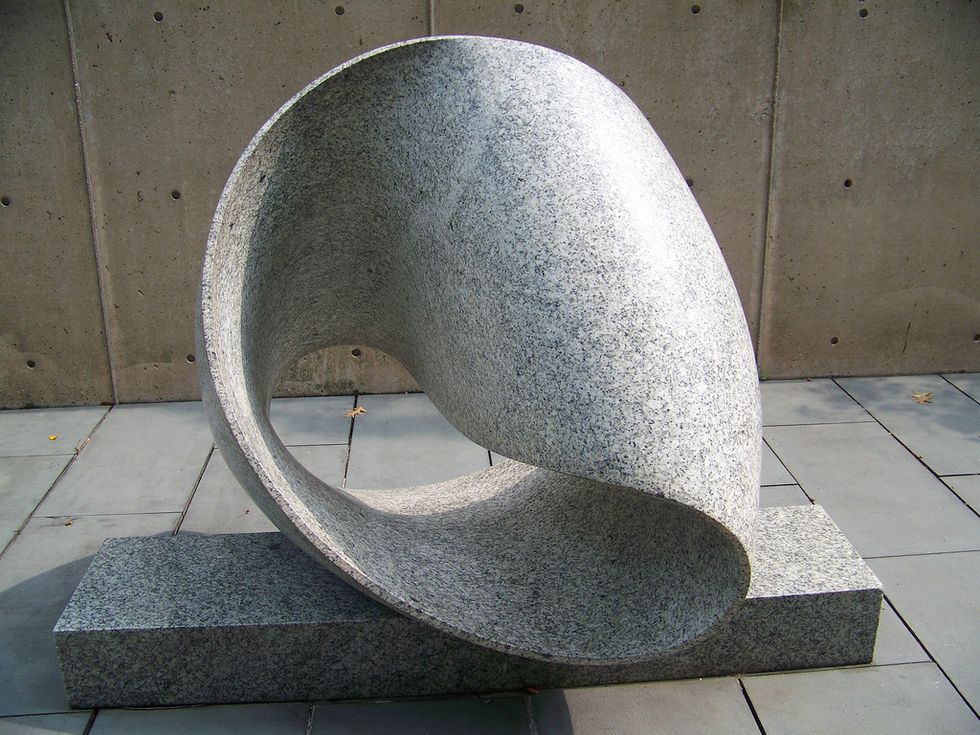 On an individual level, it's hard to even differentiate Robert Bowers from the likes of Steven Paddock. Sure, Bowers is racist and anti-Semitic, but this is just a variation on the theme of the deranged lone gunman. If one steps back and looks at the furor in the stands at Donald Trump's rallies or at the violence in Charlottesville last year, however, it becomes impossible to miss this creeping trend, conservatism fading in the rearview as our society pushes ever rightward. But why?

If an individual suicide is an escape from life, an assertion that death is preferable to the anguish of everyday existence, then fascism, the societal suicide, must be an escape of the same order. At this point, it's clear that our sprint towards authoritarianism comes from our society's collective yearning for stakes, for meaning. There's no great existential threat, so we look to our leaders to manufacture one. But fascism is European. Its great figures have been dead for nearly a century. It's foreign, an anachronism. It doesn't make sense until one considers our present infatuation with nostalgia. Not nostalgia as feeling but as concept, as aesthetic. American neo-fascism is the point at which nostalgia for stakes and loss of context converge. Today's fascist is one who rifles through an ephemeral past, one he never really experienced, searching for an enemy that he's not only ill-equipped to assess, but that doesn't exist in any meaningful sense.
For those who feel disenfranchised by the end of history (or late capitalism or neoliberalism, whichever buzzword one assigns it), the options are limited. For reasonable people, it's a choice between participating in society or being forced to its margins. The neo-fascist avoids both options entirely, shirking nihilism and resignation. Instead, he dives head first into the shallow pool of contextless nostalgia, attempting to plumb the depths of history without realizing he's splashing around in a puddle. It's a frenetic and palsied search for a transgressive idea with which to define his world and by extension, himself. Robert Bowers is insane, yes. But the massacre he committed is simply a fringe response to a mainstream problem.
Donald Trump and the Fascist Urge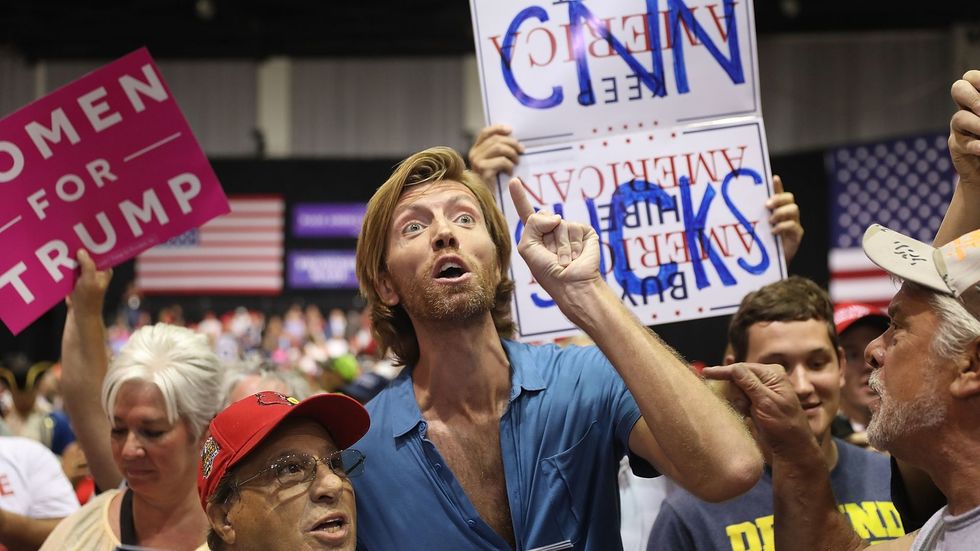 Axios
If Robert Bowers is a fascist, then what do we make of Donald Trump, whose rallies and policies embolden Bowers and those like him? This question has been on the tip of the media's tongue for three years, a veritable op-ed monsoon raging on both sides of the political aisle. It's here where Jean Baudrillard's idea of media as Möbius strip⁵ becomes relevant. Is Donald Trump a fascist? In this age of constant transmission, of signs and symbols ad infinitum, the answer and question morph into one. The answer is yes because we're asking. The harder pill to swallow is that we're asking because we want it to be true.

If a contextless nostalgia for stakes is the spiritual issue of our time, then it's preposterous to assume that it only affects the 42% of Americans who support Donald Trump. The other 58%, (liberals, socialists, some civility-obsessed conservatives) just manifest their yearning in a different way. The media frenzy surrounding Trump's campaign–the comparisons to Hitler, the endless, dizzying video coverage of his rallies and speeches–serves this latent desire. The mainstream media's posturing against Trump, their denouncing him as fascist, served only to legitimize him as such.
The #Resistance, the anti-fascists, the op-eds from supposed Trump staffers quietly opposing him from inside the White House, all work in service of the neo-fascistic lunge. The liberal outrage at Trump simply fulfills the desire for stakes in reverse. Instead of supporting Trump and accepting a manufactured enemy (immigrants, Jews, whomever), the anti-fascist (even linguistically the term anti-fascist, by virtue of its existence, seeks to build Trump into that enemy) wills him into being that thing by virtue of the anti-fascist's constitutional need for something to define himself against. Thus, simultaneity is achieved. Trump is a fascist not because of his racism or demonstrative hand gestures, but because both his supporters and detractors alike have willed him into the role.
Unfortunately, we're rapidly approaching a time in which the hows and whys lose their importance. Acts of terror, like Robert Bowers' attack, cut through the mediated blur and give us an honest glimpse at the stakes we're clamoring for, that we claim, by virtue of our actions, to need. In those moments the romance of crisis fades. With the rise of a Neo-American Bund, the regularity of racist and xenophobic sentiments and policy decisions, and the attempted suppression of the press, this once contextless urge is transformed into a frightening reality. Still, considering the The Tree of Life massacre already feels old, tired, like a relic of the past, it seems unlikely that this, or any one moment, will be enough to snap us from our nostalgic impulse and back into the present. It feels as though we're stuck in circumlocution, doomed to grasp for stakes until we conjure them in some perverse alchemical procedure.
Footnotes:

1. While a more accurate representation of Eco's point would include in it the idea of "heroic death," it feels safe to call this a death drive nonetheless. Suicidal ideation, however sublimated, is still suicidal ideation.
2. One that immediately comes to mind is Gavin McInnes, the leader of the Proud Boys, a far right group that was recently videotaped mercilessly beating protesters on the Upper East Side of Manhattan.
3. He also never attempts to. His piece on Ur fascism was written in 1995 and would have had to have been incredibly prescient to stay entirely relevant today.
4. Ur-Fascism, Umberto Eco, 1995
5. The Möbius strip, while constantly turning over itself, only has one side. In Baudrillard's view it's a perfect metaphor for binary or dichotomy (of ideals, information what have you), of which he believes(ed) no longer exist in modern society. It's a means of illustrating how information is constantly conflated.
Matt Clibanoff is a writer and editor based in New York City who covers music, politics, sports and pop culture. He currently serves as Lead Editor for Gramercy Media. His editorial work can be found in Inked Magazine, Pop Dust, The Liberty Project, and All Things Go. His fiction has been published in Forth Magazine. -- Find Matt at his website and on Twitter: @mattclibanoff
Trump has expressed his intention to repeal the 14th amendment.
President Trump's latest attack on immigration targets the children of undocumented persons by threatening to nullify the writ of birthright citizenship, also known as the 14th Amendment. Legislatively, this is nearly impossible and unheard of; but, most damningly, its patent ridiculousness is alienating both sides of the aisle.
While fatuous celebrity rants may err in understanding constitutional law, as was the case of Kanye West's Twitter fodder to "abolish" the 13th Amendment, a United States President's defective understanding of the constitution is as alarming as it is shameful.
But on Wednesday Trump once again aimed his tweets directly at his blind spot for facts, underscoring that he's impenetrable to shame. He claimed that "so-called Birthright Citizenship...is very unfair to our citizens. It is not covered by the 14th Amendment because of the words 'subject to the jurisdiction thereof."
So-called Birthright Citizenship, which costs our Country billions of dollars and is very unfair to our citizens, w… https://t.co/TDGBLMUNAh

— Donald J. Trump (@Donald J. Trump) 1540992317.0
The tweet was precipitated by an interview with Axios on HBO, which was released on Tuesday. Trump evinced his ignorance on constitutional law by stating, "It was always told to me that you needed a constitutional amendment. Guess what? You don't." Convinced, he added, "You can definitely do it with an act of Congress. But now they're saying I can do it just with an executive order."
No, of course he can't. In brief, the U.S. policy of jus soli dictates that an individual has a right to citizenship in the country he/she is born. This "Citizenship Clause" is codified in the 14th Amendment, which reads, "All persons born or naturalized in the United States, and subject to the jurisdiction thereof, are citizens of the United States and of the State wherein they reside." Depending on your interpretation of the constitution, no matter if you see it as elastic or fixed, legal precedent set by the U.S. Supreme Court in 1898 has upheld the Citizenship Clause as we know it.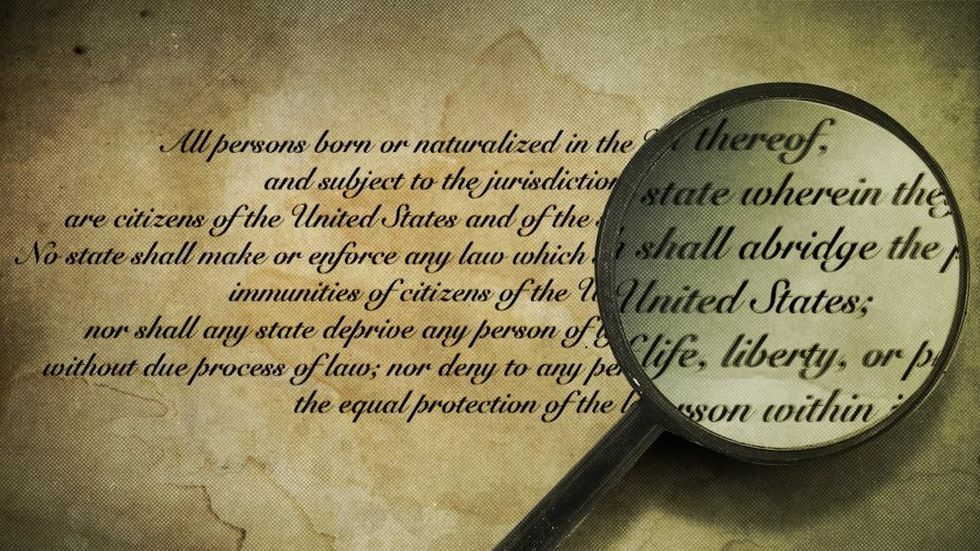 CNN
Trump went on to misattribute the "law of soil" as a singularly American mistake, stating, "We're the only country in the world where a person comes in, has a baby, and the baby is essentially a citizen of the United States for 85 years with all of those benefits." That's incorrect; over 30 other nations recognize birthright citizenship. "It's ridiculous. It's ridiculous. And it has to end," Trump went on.

Of course, rudimentary awareness of American history reminds us that constitutional amendments are complex pieces of legislation which are subject to checks and balances. If President Trump truly believes he can solely command an amendment change, House Speaker Paul Ryan clarified in a radio interview that he "obviously cannot do that." In fact, Ryan spoke on behalf of all conservatives as fully dissenting from Trump's views.
"You obviously cannot do that. You cannot end birthright citizenship with an executive order. We didn't like it when Obama tried changing immigration laws via executive action, and obviously as conservatives, we believe in the Constitution," Ryan told WVLK radio. "I'm a believer in following the plain text of the Constitution, and I think in this case, the 14th Amendment's pretty clear, and that would involve a very, very lengthy Constitutional process." Ryan added, "I believe in interpreting the Constitution as its written."
With midterm elections approaching, Trump's turgid misrepresentations of immigration law can only be in hopes of rallying votes from anti-immigration supporters and encouraging strife between republicans and democrats. Dem. Sen. of Virginia, Mark Warner said, "This is simply an attempt for Donald Trump, who wants to do anything possible to bring back fears around immigration, to use that as a political tool in this last week before the election."
He adds, tellingly, "This is again, where a President's words matter. The Constitution is quite clear that no one, including the President of the United States, is above the law."
Indeed, the President's stream of inflammatory rhetoric only serves as a distraction from his unfulfilled promises and his administration's failings. For instance, two new studies reported by The New York Times indicate growing anti-Trump sentiments in the top GOP district, suggesting that voters are alienated by "endless lies and hate-mongering." Greg Sargent at The Washington Post adds, "One likely answer is that the story Trump has told about the economy - and the country - just isn't resonating in many of these districts."
That Trump took to Twitter to repudiate Paul Ryan's reality check is par for the course, as was his ad hominem attack questioning Ryan's credentials to comment on birthright citizenship.
Paul Ryan should be focusing on holding the Majority rather than giving his opinions on Birthright Citizenship, som… https://t.co/fWpqNevAGI

— Donald J. Trump (@Donald J. Trump) 1541004199.0
Meg Hanson is a Brooklyn-based writer, teacher and jaywalker. Find Meg at her website and on Twitter @megsoyung.
As July 4th creeps closer and closer thoughts of freedom and independence start to circulate. The 4th, marking the United State's independence from Great Britain in 1776, is celebrated across the country with cookouts, fireworks and the good ol' red white and blue. Here are a few other significant acts for the sake of liberty that occurred in July:
July 2, 1964 - President Lyndon B. Johnson signs the civil rights act of 1964. This induction prevented employment discrimination against race, sex, color, religion or nation of origin. The law was initially proposed by John F. Kennedy, who was unable to pass the act due to his assassination in 1963. Johnson then took responsibility for the continuation of said civil rights reform, signing the act in 1964 in front of many invited guests, including Martin Luther King Jr.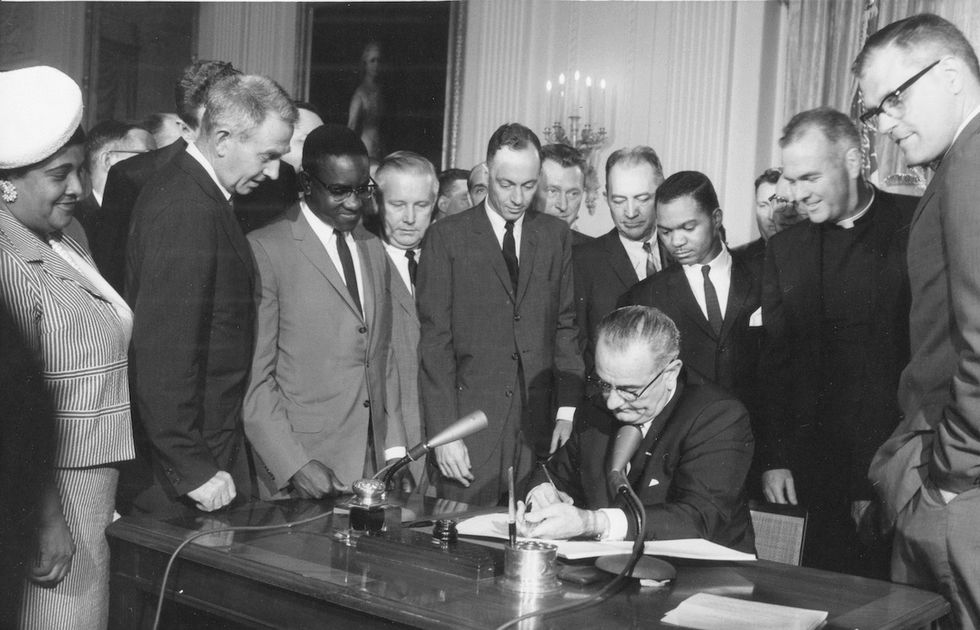 Lyndon B. Johnson signs the civil rights act of 1964 in front of spectators
July 5, 1946 - French Designer Louis Reard released a skimpy, two piece swimsuit of his own creation, dubbed the "bikini". While the bikini was not the first two piece swimsuit, it was the first to show great amounts of skin in an attempt to represent the feeling of freedom after World War II.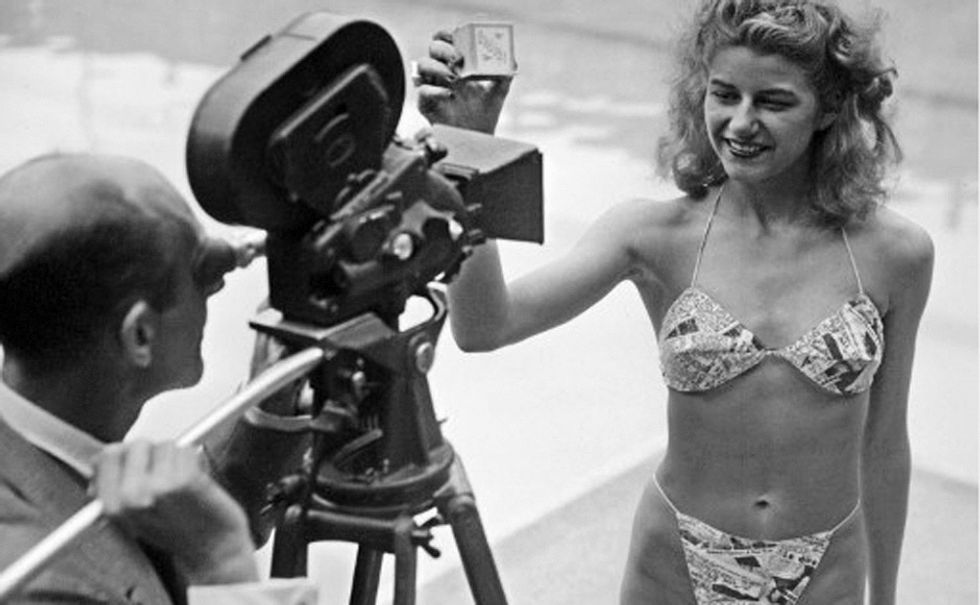 Louis Reard photographs Micheline Bernardini modeling the first bikini
July 5, 2016 - Alton Sterling, a 37 year old African American man, is shot dead by two caucasian police officers in Baton Rouge, Louisiana. The police were called to report a man in a red shirt threatened another man with a gun outside of his convenience store. Upon his arrest, officers were attempting to control Sterling's arms when he supposedly reached for the gun in his pocket. Sterling was killed due to several gunshot wounds in the chest and back. The controversy surrounding the case sparked several protests, as it is believed Sterling was shot with unjust reasoning. Its still up for debate.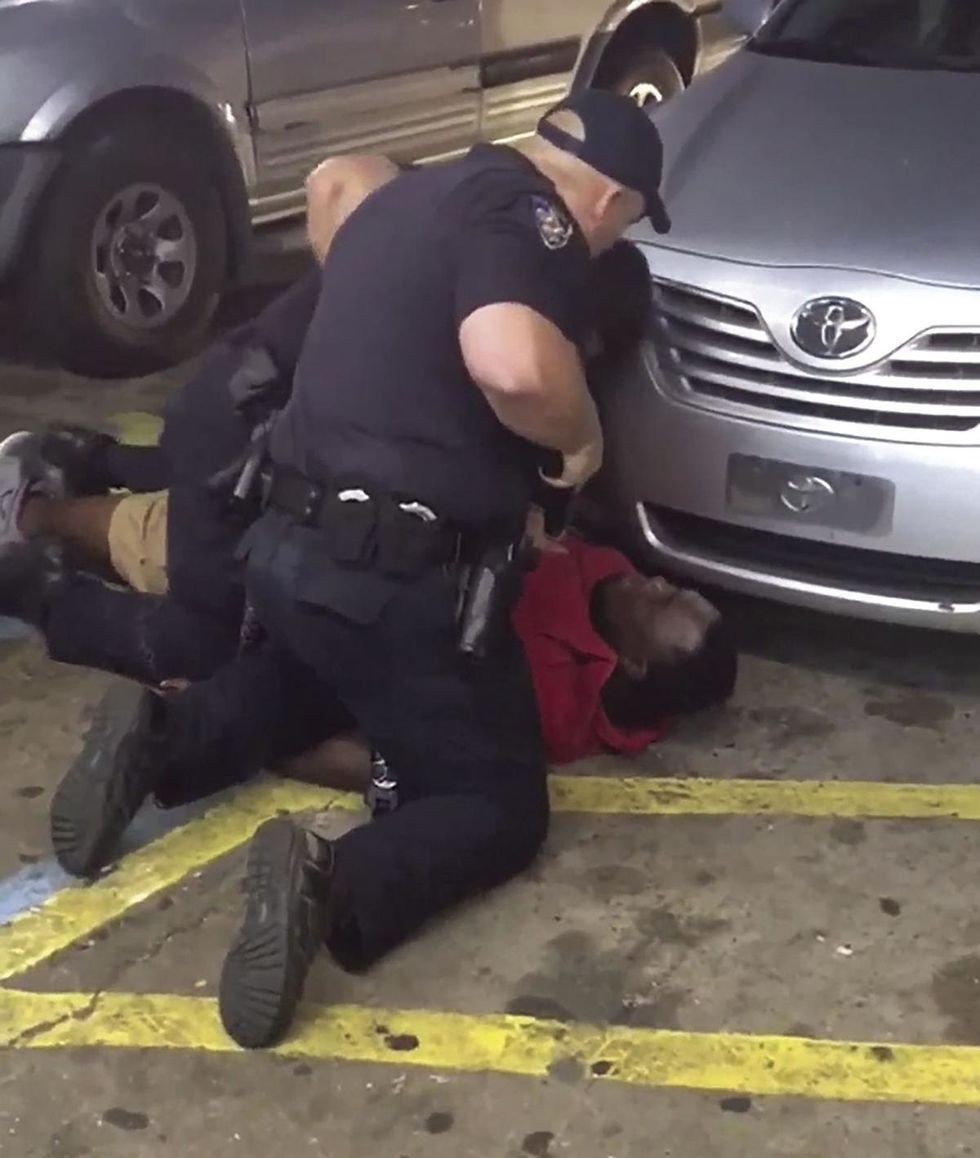 Alton Sterling pinned down by two police officers shortly before he is shot
July 7, 1972 - On this day in history, JoAnne Misko and Susan Malone were the first two women to be sworn in as FBI agents. Previously, the position had solely encompassed male occupants, but with the induction of L. Patrick Gray as acting director of the FBI, came the opportunity for women to take the stage as special agents for the Federal Bureau of Investigations.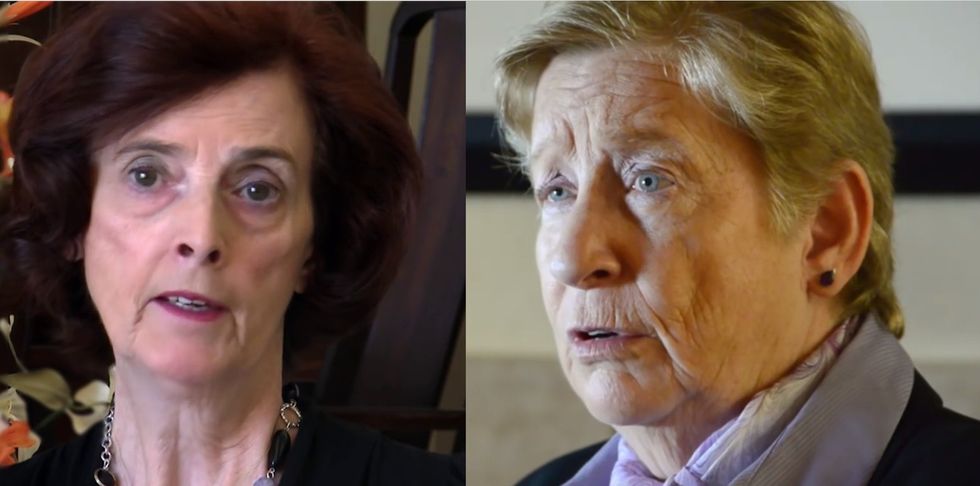 JoAnne Misko (left) and Susan Malone (right) speak on their experience as the first two female FBI agents
July 18-23, 1966 - For five seemingly endless days, roaming gangs of street youths and angered citizens alike were combating the police department in Cleveland. After a dispute at a local bar, residents of the Hough neighborhood looted and rioted due to police racism and brutality being a normality. As the situation escalated, police encountered molotov cocktails and sniper fire from multiple rooftops. Eventually, the riots got so out of hand that the Cleveland national guard was called in. After a period of pseudo-martial law, the public unrest subsided. Then mayor of Cleveland, Ralph S. Locher and his advisors blamed the riots on "outside causes" such as several black rights groups. Today it is known that the unrest was not only due to mainstream racism but also because of overpopulation in the dilapidated area.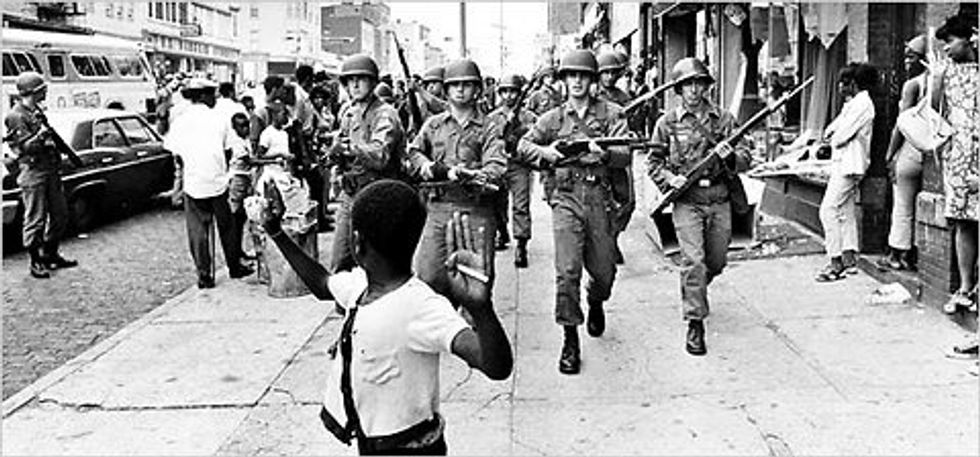 A young resident of the Hough neighborhood alludes the national guard
July 20, 1960 - The first ever Special Olympics is held at Chicago's Soldier Field. Around 1,000 athletes competed against one another in swimming and track competitions. Despite their disabilities, the athletes pushed on following the oath: "Let me win. But if I can not win, let me be brave in the attempt".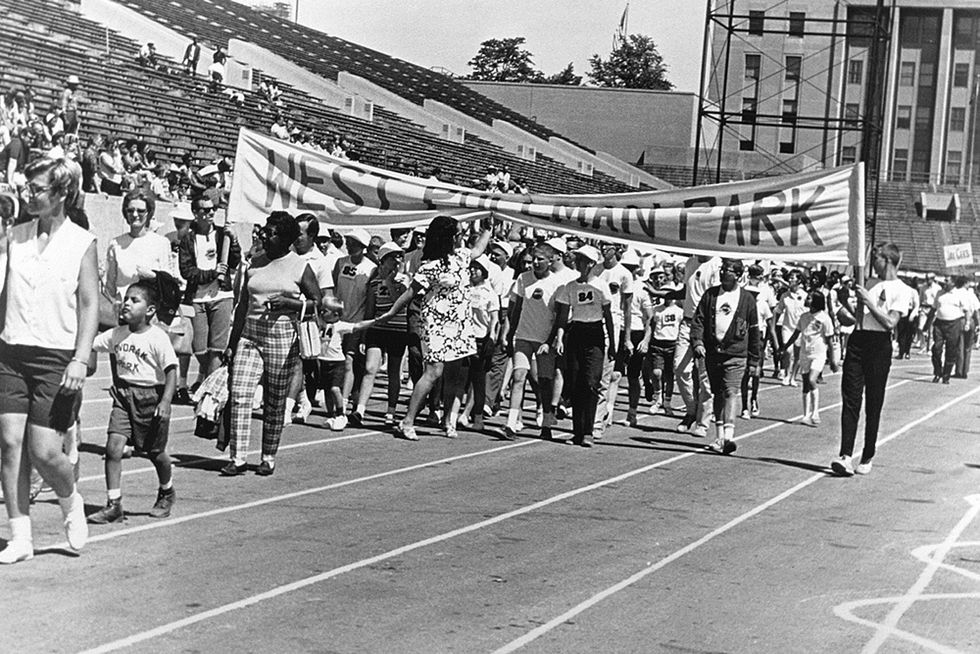 The first Special Olympics is held in Chicago
July 20, 1969 - This momentous day in history marks the date that the first man set foot on the moon. Astronauts Neil Armstrong and Buzz Aldrin disembark their landing craft, Eagle, and step right into the history books. The astronaut's four day journey included many hardships, but with their success came humanity's first steps off of our home planet.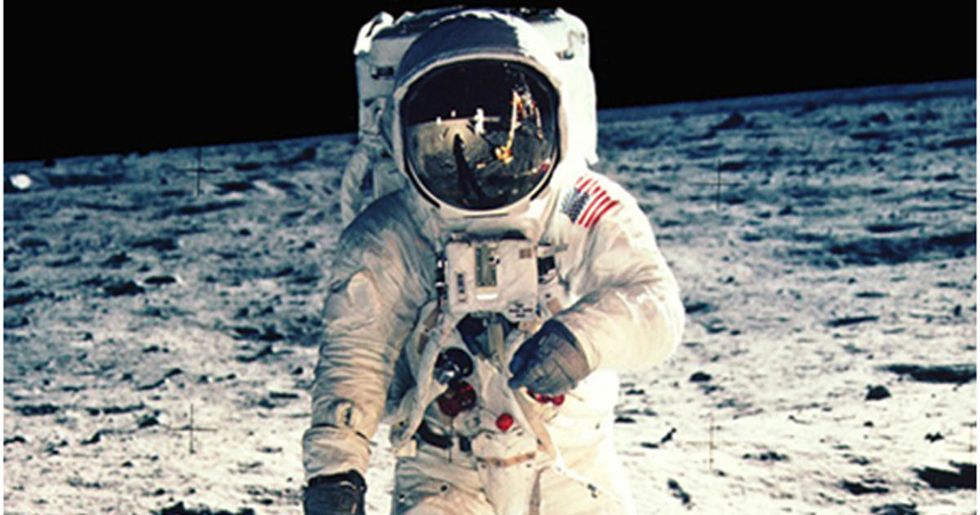 Buzz Aldrin on the moon during the Apollo 11 mission
July 26, 1948 - President Harry Truman signs executive order 9981, which ended segregation in the armed services. Ever since the revolutionary war, African Americans were vitally important in war. At last, their efforts were acknowledged and an end to racial segregation in the military was ended.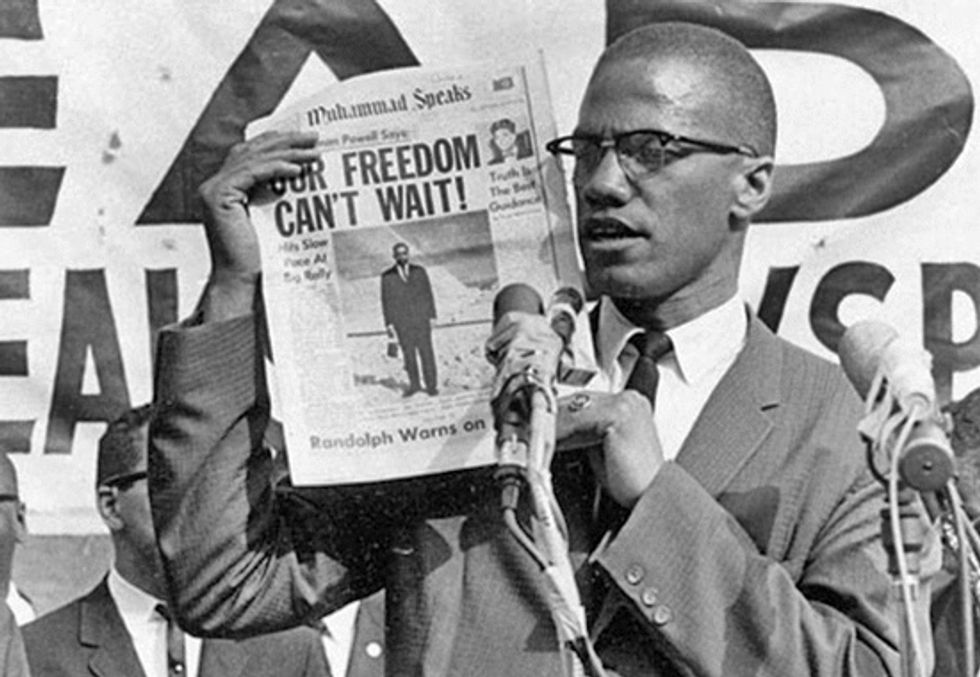 Malcolm X displays a newspaper after Truman signs executive order 9981
July 26, 1978 - This date is the birthday of Louise Joy Brown, who was the first baby born from IVF (in vitro fertilization). Her mother, Lesley Brown, had blocked fallopian tubes preventing her from conceiving a child. Luckily for her, scientist Robert Edwards and gynecologist Patrick Steptoe removed one of her matured eggs and combined it with her husband's sperm in their laboratory in order to form a healthy embryo. Several days later the embryo was then placed in Brown's uterus. A healthy baby was born via caesarean section thanks to this procedure.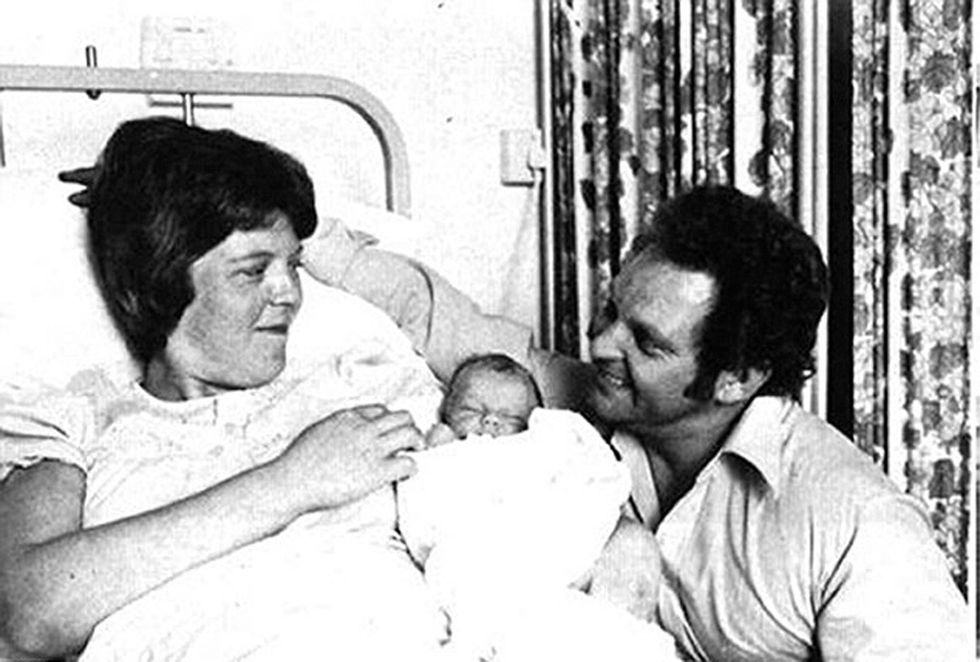 Louise Joy Brown is born on July 26, 1978
July 27, 1953 - This day called the end to a very bloody, three year long war. The United States, Peoples Republic of China, North Korea and South Korea agreed on an armistice. The loss was huge on all sides, with deaths reaching the millions. With the presidential election of Dwight D. Eisenhower came his insinuated threats of nuclear action. Thankfully, the situation never escalated to that point. After years of bloodshed and gore all participating sides were ready to sign a peace agreement. This armistice created a demilitarized border between the north and the south, as well as prompting the release of any captured prisoners of war.
Soldiers celebrate the end to the Korean War
July 28, 1932 - The Great Depression plagued the people of the United States. Returning veterans from WWI were given certificates that granted each holder $1,000 each, which could be redeemed in 1945. However, many of these soldiers had lost the entirety of their wealth in the depression, prompting veterans to request the redemption dates of their certificates to be moved to 1932. The government denied this request and 15,000 protestors took to the streets, 90% of which were war veterans. The president at the time, Herbert Hoover, ignored their pleas and mobilized an army regiment to control the crowd in the capital. The veterans never had their financial needs met and president Hoover lost his re-election to Franklin D. Roosevelt while the country delved deeper into distress.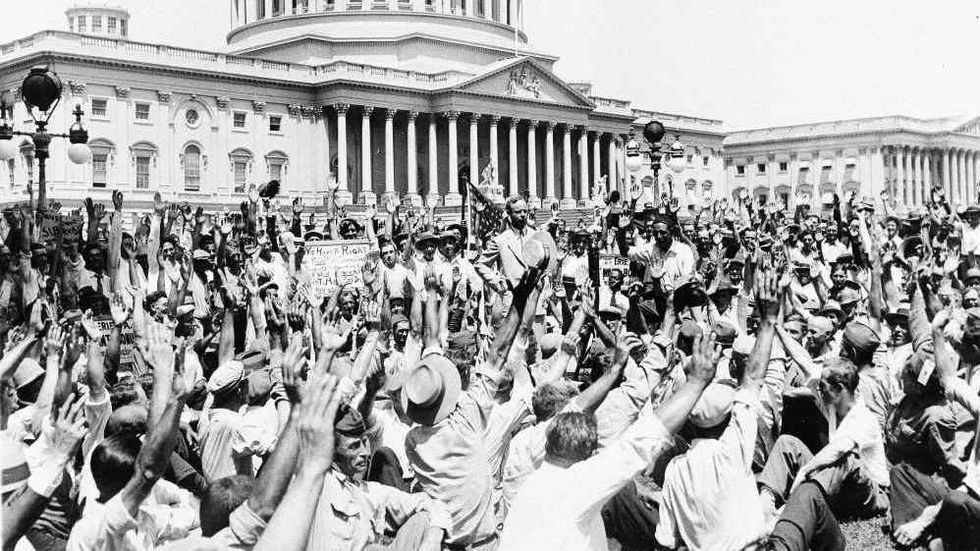 War veterans protest in Washington D.C.
Liberty Project Takes A Look Back: These are significant U.S. events from the month of April over the years...
Liberty Project Time Capsule: A Look Back in History
On April 17, 1989 – Polish labor union Solidarity attained legal status after years of struggle, making way for the downfall of the Polish Communist Party.
On April 18 1776 – Paul Revere and William Dawes rode out of Boston at night to warn patriots at Lexington and Concord that the British were coming.
On April 19,1775 – 70 armed militiamen faced off on Lexington Green with a British guard unit. The confrontation is credited by many as the start of the American Revolution.
On April 19, 1943 – Jewish people in the Warsaw Ghetto stage a revolt against Nazi troops attempting to deport them to death camps
On April 25, 1967 – The first law legalizing abortion, outside of cases when the woman's life was threatened, was signed by Colorado Republican Governor John Love
On April 25, 1994 – Multiracial elections held for the first time in South Africa vote in Nelson Mandela as president and F.W. de Klerk as vice president
On April 28, 1945 – Italian fighters shot the dictator Benito Mussolini and end 23 years of Fascist rule in Italy.
On April 30, 1789 – George Washington becomes the first President of the United States of America on the balcony of Federal Hall in New York City.
This may surprise you, but train wrecks are actually more common than many people realize.
In late January, an Amtrak train ferrying a large group of Republican lawmakers, staff, and family - including House Speaker Paul Ryan - from Washington to White Sulphur Springs collided with a garbage truck in Crozet, Virginia. The train was traveling at roughly 60 mph when the engineer pulled the emergency brake, but it was too late. The driver was ejected from the truck and killed. The crash came on the heels of deadly Amtrak crashes in North Carolina, Washington, and South Carolina. In 2017, there were more than 2,100 crashes at public and private U.S. railroad crossings, killing 274 and injuring 807.
Train wrecks tend to get a lot of media attention, in part because the images are terrifying. The December pictures of a train falling off the tracks and onto Interstate 5 fifty miles south of Seattle are the stuff of nightmares. Three people were killed, more than 80 were injured, and the damage topped $40-million. The photos of the carnage will live on in infamy. Would-be passengers may be asking themselves, is train travel safe?
In a word, yes.
"The Federal Railroad Association safety statics show that train travel remains safe," says Allan M. Zarembski, Professor of Practice and Director of University of Delaware's Railroad Engineering and Safety Program. "The ten-year trends remains down, and the number of fatalities remains very low for both Amtrak and commuter railroads."
The numbers don't lie. The last year there were more than 300 fatalities was in 2007 and two decades ago the number of collisions was nearly double. Dr. Zarembski expects the downward trend in accidents and the increases in train safety to continue. So train travel is safe, but could it be safer?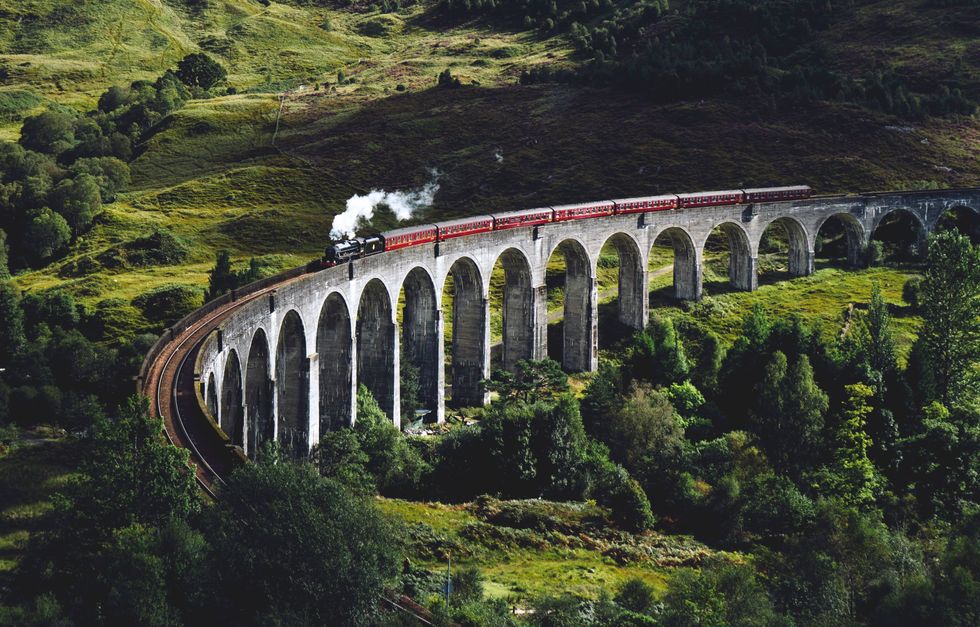 Train travel is being revamped - it's a beautiful way to see the country Photo by Michał Parzuchowski on Unsplash
In another word, yes. And it soon will be.
Positive Train Control (PTC) is an advanced system to automatically stop a train and prevent certain types of accidents. Upon full implementation, PTC will avert train-to-train collisions, derailments due to excessive speeds, unauthorized entry in work zones, and train movements through misaligned track switches. PTC is scheduled to be fully implemented in all Class 1 railroads, which includes Amtrak, by the end of 2018. In the Washington crash, the train was traveling 80 mph in a 30 mph zone, which might have been overridden had PTC been in effect. PTC technology was installed on the track where the derailment occurred, but it was still in the testing phase. (It was originally mandated by Congress in 2008.)
"PTC will be implemented by the end of this year for 'most' passenger operations," says Dr. Zarembski. "There are some commuter lines that do not have the funding necessary for full implementation, but most are on their way."
One thing PTC doesn't prevent, however, is "improper vehicular movement through a grade crossing." Yes, our national railroad system is in need of major infrastructure upgrades, and Amtrak is always in the budgetary cross hairs--the Trump administration called for cuts of 50%--but there are fatalities that are entirely preventable. Those that are the result of drivers playing chicken with oncoming trains and pedestrians ambling too close to the tracks.
"That is where the biggest safety issues remain," says Dr. Zarembski.
In Virginia, the garbage truck was on the tracks. The crossing was equipped with crossbars and warning lights.
Do you understand the difference between a credit union and a bank?
Big banks and social responsibility don't typically go hand-in-hand, but there is a bedrock financial institution that was formed wholly out of a noble ethos. The brutal winter of 1846-47 led to widespread famine, so Friedrich Raiffeisen, a rural German mayor, set up a system in which wealthier citizens put cash into a fund used to buy grain to be loaned to those suffering from the famine. This, in turn, led to a community bakery. The "bread society" project worked. When the famine ended, the less fortunate paid back the benefators in cash. Raiffeisen would expand on his largesse with an "aid society" that provided low-interest loans to farmers to get around the common usurary practices, and set up a charity for abandoned children. Eventually, in 1864, Raiffeisen established the first rural cooperative lending institution, in effect, creating the first credit union.
Credit unions wouldn't come to the United States until 1909. That year, the first one opened in New Hampshire, and the first comprehensive credit union law passed in Massachusetts with help from Edward Filene of department store fame. It served as the model for the FCU Act, which was signed by Franklin Roosevelt in 1934, authorizing federally chartered credit unions in all the states.Coming in the middle of the Great Depression, the FCU Act gave Americans the chance to join member-driven co-operative non-profit financial institutions like the "bread society" of yore.
"The membership orientation of credit unions is designed to serve the consumer, particularly those of more modern means, through the affiliation with a group," says Greg McBride, chief financial analyst at Bankrate.com. "Today, credit unions and banks have more similarities than differences, although they're generally much smaller and some may have a single branch."
The primary drawback to credit unions is one of size. They don't have branches on every corner and they not offer the 24/7 service of our banking overlords. Credit unions also don't tend to have the full menu of services as the giants, like say wealth management or some small business loans. It varies, of course. The larger credit unions, like top gun 7-million-member $90-billion-in-assets strong Navy Federal Credit Union offers business loans, but most have much smaller holdings.
For the Monopoly Man, size matters. Who else is going to back another major development on Marvin Gardens? Let the monocled oligarch have Wells Fargo. One important facet of credit unions is that they're not Wells Fargo, there's no incentive to conjure 3.5-million fake accounts out of thin air.
"They have the same regulatory rules as banks, but the not-for-profit status shields credit unions from some of the more nefarious practices of their counterparts," says McBride.
Credit unions got a big boost following the 2008 financial crisis and the Occupy Wall Street movement that grew out of it. In 2011, a California woman tired of her high uber-bank fees started a social media event page calling for a "Bank Transfer Day" where money would be moved to credit unions. According to Bill Cheney, CEO of the Credit Union National Association, it worked. Credit unions added a net of some 2.2-million members between June 2011-2012, double the average over the previous ten years. As recently as the second quarter of 2017 saw credit union growth across the country in nearly every category, according to the National Credit Union Administration. There's now 102-million credit union users in the United States, so the big banks have taken notice. Just last week, members of state banking associations called on Senate Finance Chairman Orrin Hatch to tax the larger - yet still non-profit like so many mega-churches-credit unions.
Banking, however, is not an altruistic endeavor. There are still reasons to go with credit unions, such as:
Better terms
One of the most attractive aspects to credit unions is the money saved. Consumers can get better rates on deposits and loans, lower or at least reduced fees, and the balance requirements are much more user-friendly.
Democratic decision-making
One credit union member, one ballot. Board seats and official positions are voted on by the membership. Non-profit means credit unions are beholden to the community within, not shareholders.
Low barrier to entry
If someone meets the membership requirements - be it geographical, organizational, social, or even philanthropic (Alliant Credit Union is open to anyone who makes a $10 charitable donation to Foster Care to Success) - membership fees are reasonable and don't require a crazy level of assets at all times. Many credit unions are specifically designed to help customers get a foothold in the American baking system. A great example is California's Golden 1 Credit Union, which offers a free account to students ages 16 and 17, so long as they maintain a B average or higher.
Credit unions are an unsung piece of the American financial structure, but they can work for you, even if you're generally happy and at a large bank (that probably has ridiculously punitive overdraft fees.) Keep in mind, it's not an all-or-nothing proposition. You can do a piece of your overall banking at a credit union. Greg McBride says too many consumers sign up with a single bank and miss out on opportunities to save money by diversifying. He advocates the same approach Smokey Robinson's mother did for dating.
"It's prudent to include credit unions to look for the best deal," he says. "Consumers should always shop around."
You can start right here