Dall-E Mini, the AI-powered text-to-image generator has taken over the internet. With its ability to render nearly anything your meme-loving heart desires, anyone can make their dreams come true.
DALL-E 2, a portmanteau of Salvador Dali, the surrealist and Wall-E, the Pixar robot, was created by OpenAI and is not widely available; it creates far cleaner imagery and was recently used to launch Cosmpolitan's first AI-generated cover. The art world has been one of the first industries to truly embrace AI.
The open-sourced miniature version is what's responsible for the memes. Programmer Boris Dayma wants to make AI more accessible; he built the Dall-E Mini program as part of a competition held by Google and an AI community called Hugging Face.
And with great technology, comes great memes. Typing a short phrase into Dall-E Mini will manifest 9 different amalgamations, theoretically shaping into reality the strange images you've conjured. Its popularity leads to too much traffic, often resulting in an error that can be fixed by refreshing the page or trying again later.
If you want to be a part of the creation of AI-powered engines, it all starts with code. CodeAcademy explains that Dall-E Mini is a seq2seq model, "typically used in natural language processing (NLP) for things like translation and conversational modeling." CodeAcademy's Text Generation course will teach you how to utilize seq2seq, but they also offer opportunities to learn 14+ coding languages at your own pace.
You can choose the Machine Learning Specialist career path if you want to become a Data Scientist who develops these types of programs, but you can also choose courses by language, subject (what is cybersecurity?) or even skill - build a website with HTML, CSS, and more.
CodeAcademy offers many classes for free as well as a free trial; it's an invaluable resource for giving people of all experience levels the fundamentals they need to build the world they want to see.
As for Dall-E Mini, while some have opted to create beauty, most have opted for memes. Here are some of the internet's favorites:
There's no looking back now, not once you've seen Pugachu; artificial intelligence is here to stay.
TECHNOLOGY
Transportation Update: Is Train Travel Safe in the US?
This may surprise you, but train wrecks are actually more common than many people realize.
In late January, an Amtrak train ferrying a large group of Republican lawmakers, staff, and family - including House Speaker Paul Ryan - from Washington to White Sulphur Springs collided with a garbage truck in Crozet, Virginia. The train was traveling at roughly 60 mph when the engineer pulled the emergency brake, but it was too late. The driver was ejected from the truck and killed. The crash came on the heels of deadly Amtrak crashes in North Carolina, Washington, and South Carolina. In 2017, there were more than 2,100 crashes at public and private U.S. railroad crossings, killing 274 and injuring 807.
Train wrecks tend to get a lot of media attention, in part because the images are terrifying. The December pictures of a train falling off the tracks and onto Interstate 5 fifty miles south of Seattle are the stuff of nightmares. Three people were killed, more than 80 were injured, and the damage topped $40-million. The photos of the carnage will live on in infamy. Would-be passengers may be asking themselves, is train travel safe?
In a word, yes.
"The Federal Railroad Association safety statics show that train travel remains safe," says Allan M. Zarembski, Professor of Practice and Director of University of Delaware's Railroad Engineering and Safety Program. "The ten-year trends remains down, and the number of fatalities remains very low for both Amtrak and commuter railroads."
The numbers don't lie. The last year there were more than 300 fatalities was in 2007 and two decades ago the number of collisions was nearly double. Dr. Zarembski expects the downward trend in accidents and the increases in train safety to continue. So train travel is safe, but could it be safer?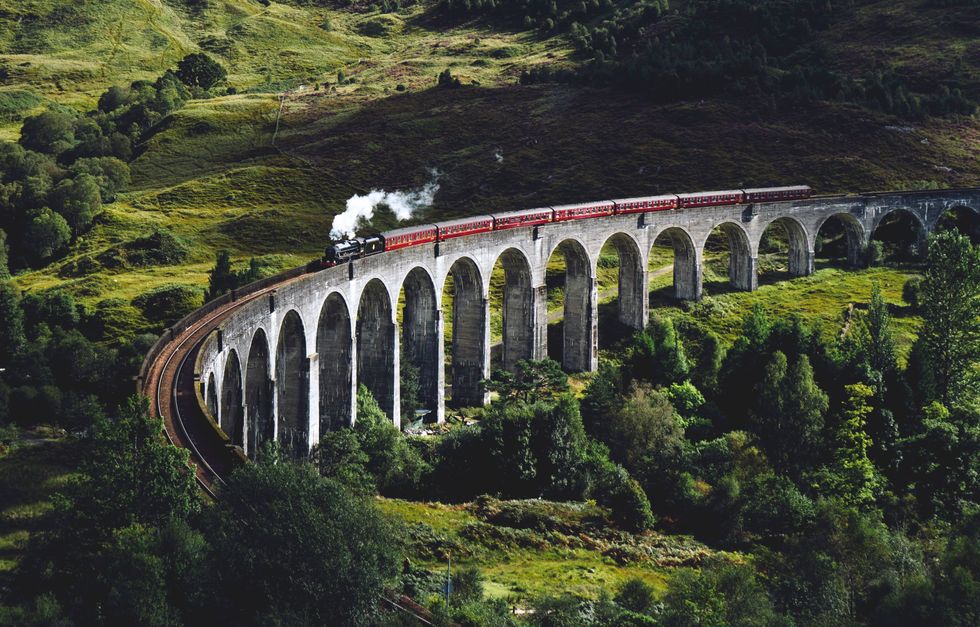 Train travel is being revamped - it's a beautiful way to see the country Photo by Michał Parzuchowski on Unsplash
In another word, yes. And it soon will be.
Positive Train Control (PTC) is an advanced system to automatically stop a train and prevent certain types of accidents. Upon full implementation, PTC will avert train-to-train collisions, derailments due to excessive speeds, unauthorized entry in work zones, and train movements through misaligned track switches. PTC is scheduled to be fully implemented in all Class 1 railroads, which includes Amtrak, by the end of 2018. In the Washington crash, the train was traveling 80 mph in a 30 mph zone, which might have been overridden had PTC been in effect. PTC technology was installed on the track where the derailment occurred, but it was still in the testing phase. (It was originally mandated by Congress in 2008.)
"PTC will be implemented by the end of this year for 'most' passenger operations," says Dr. Zarembski. "There are some commuter lines that do not have the funding necessary for full implementation, but most are on their way."
One thing PTC doesn't prevent, however, is "improper vehicular movement through a grade crossing." Yes, our national railroad system is in need of major infrastructure upgrades, and Amtrak is always in the budgetary cross hairs--the Trump administration called for cuts of 50%--but there are fatalities that are entirely preventable. Those that are the result of drivers playing chicken with oncoming trains and pedestrians ambling too close to the tracks.
"That is where the biggest safety issues remain," says Dr. Zarembski.
In Virginia, the garbage truck was on the tracks. The crossing was equipped with crossbars and warning lights.