Dall-E Mini, the AI-powered text-to-image generator has taken over the internet. With its ability to render nearly anything your meme-loving heart desires, anyone can make their dreams come true.
DALL-E 2, a portmanteau of Salvador Dali, the surrealist and Wall-E, the Pixar robot, was created by OpenAI and is not widely available; it creates far cleaner imagery and was recently used to launch Cosmpolitan's first AI-generated cover. The art world has been one of the first industries to truly embrace AI.
The open-sourced miniature version is what's responsible for the memes. Programmer Boris Dayma wants to make AI more accessible; he built the Dall-E Mini program as part of a competition held by Google and an AI community called Hugging Face.
And with great technology, comes great memes. Typing a short phrase into Dall-E Mini will manifest 9 different amalgamations, theoretically shaping into reality the strange images you've conjured. Its popularity leads to too much traffic, often resulting in an error that can be fixed by refreshing the page or trying again later.
If you want to be a part of the creation of AI-powered engines, it all starts with code. CodeAcademy explains that Dall-E Mini is a seq2seq model, "typically used in natural language processing (NLP) for things like translation and conversational modeling." CodeAcademy's Text Generation course will teach you how to utilize seq2seq, but they also offer opportunities to learn 14+ coding languages at your own pace.
You can choose the Machine Learning Specialist career path if you want to become a Data Scientist who develops these types of programs, but you can also choose courses by language, subject (what is cybersecurity?) or even skill - build a website with HTML, CSS, and more.
CodeAcademy offers many classes for free as well as a free trial; it's an invaluable resource for giving people of all experience levels the fundamentals they need to build the world they want to see.
As for Dall-E Mini, while some have opted to create beauty, most have opted for memes. Here are some of the internet's favorites:
There's no looking back now, not once you've seen Pugachu; artificial intelligence is here to stay.
ISSUES
I Was Exposed to the Coronavirus and Have All the Symptoms: Here's What It's Really Like
I've lived in New York City for the past year. About a week ago I moved to London to be with my long term partner. You may be thinking that international travel was a bold decision given the rapid global spread of COVID-19. Truthfully, it barely crossed my mind.
I bought my plane ticket to London about a month ago, when the novel coronavirus was still just a headline, not a reality in my life. I'm 23-years-old, don't have any health problems besides a history of Lyme's disease, and I have access to healthcare. I'm not in the demographic that needs to worry over every flu and cold for fear that it could be fatal; and besides, I've been nowhere near the places where the disease is most rampant.
So I set off from Dulles International Airport in Washington D.C. to Heathrow Airport in London on March 3rd with only the vaguest fears about COVID-19. If anything, I was admittedly pleased to find my flight unexpectedly empty thanks to people's fear of the virus keeping them from traveling. As always, I wiped down my seat with antibacterial wipes as soon as I boarded, used hand sanitizer throughout the uneventful journey, and made sure to wash my hands frequently.
Upon landing at Heathrow, I was met with a bizarrely sparse customs line, something I was also exceedingly grateful for. There were no temperature checks or other indications that the virus had reached London. I got my luggage from the carousel and stacked my bags on a luggage trolley, waiting for my partner to arrive at the airport.
Flash forward a couple of days, and I find myself repeating for the second time that day that I might be coming down with a cold.
I take my temperature to find that it's about 100.5 Fahrenheit. I take nighttime cold medicine and go to bed. The next morning I find the fever has persisted, and with it has come a hacking, wet cough. Assuming it's the flu, my partner calls a doctor and lists my symptoms. They ask about international travel, and upon learning that I passed through Heathrow, they inform us that two baggage handlers at that airport have just been confirmed to have COVID-19.This means that, technically, I've been exposed to the virus. We're told to remain in the house for two weeks at the very least but certainly as long as symptoms persist, and if my illness progresses such that I need medical attention we are to call an ambulance and inform them about my exposure status, so I can be transported safely. Both my partner and I immediately start taking my symptoms a lot more seriously.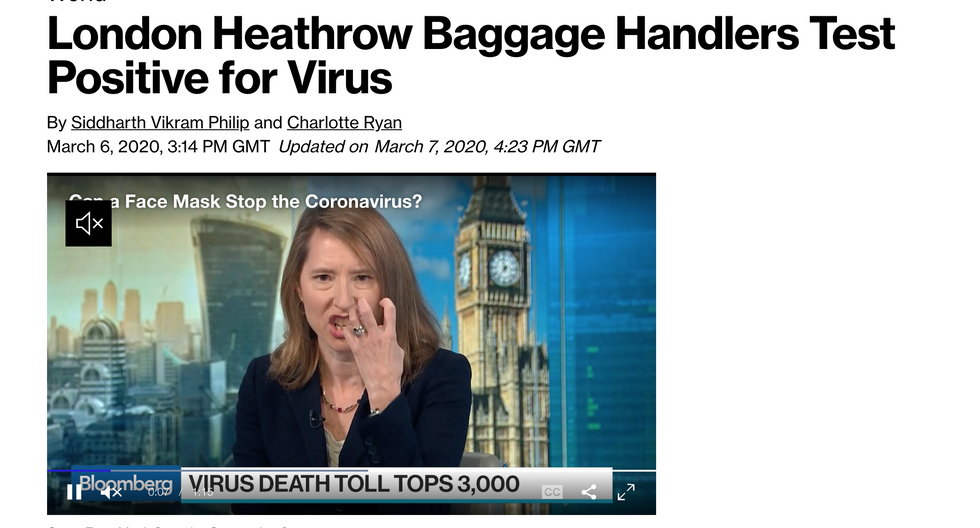 For the first several days, I had a fever on-and-off (pretty effectively suppressed with day time cold medicine and ibuprofen), a sore throat, plugged ears, nasal congestion, and a hacking cough that caused me to feel breathless if stood upright too long. From Friday, March 6th to today, March 9th, I slept essentially 24-hours-a-day, only waking up to eat (my appetite was not as impacted as I would have thought). Today, I woke up without a fever and feeling stronger than I have since arriving in London. My cough persists, but now I just feel like I have a bad cold or a mild case of bronchitis.

Whether or not I have COVID-19 is still unclear, as I have not been definitively tested, but my symptoms fit perfectly with those described on the NHS website, and I know I've been in an infected airport. For the most part, my illness has felt like the flu with a particularly bad cough. Most of all, my illness has caused me to wonder how many people have mild cases like mine and were told, when they contacted a doctor, to recover at home.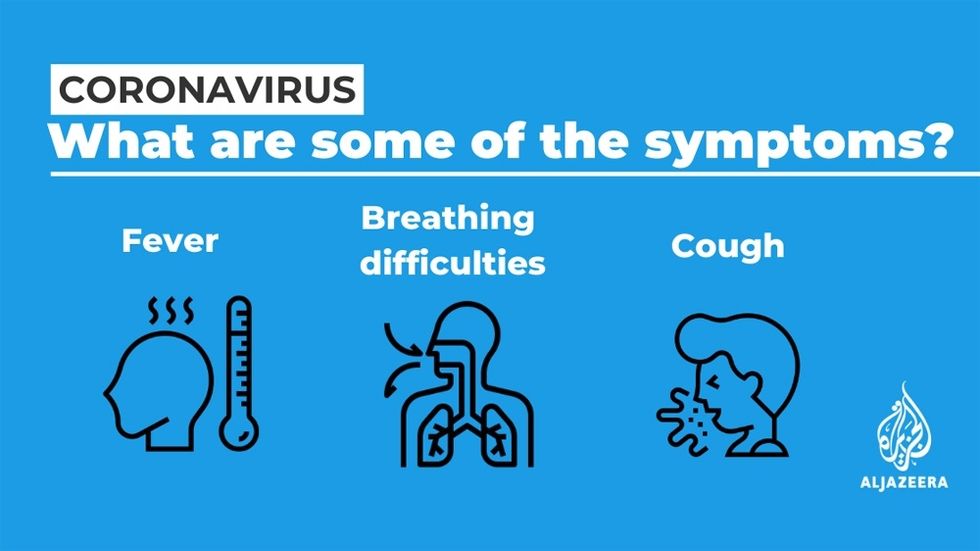 How many cases are governments across the world keeping under wraps because they're discouraging people from seeking medical help? How many people across the world are staying home from work but still going to the grocery store, waiting out what they think is a bad cough? If I am infected with COVID-19, I'm lucky that I seem to be on the path to a relatively swift recovery. I'm also lucky in that I was economically able to take the time to rest and recover. But how many people will feel the relatively common and mild symptoms I felt and still go into work out of economic necessity? How many immunocompromised people will be infected because a doctor wouldn't test some other person because their symptoms were comparatively mild? How many elderly people will die because Trump's strategy to keep American COVID-19 case numbers low is to simply not test?

If I am infected, then I can tell you that COVID-19, for me, felt very similar to the flu or any other run-of-the-mill upper respiratory infection. I can also tell you it absolutely flattened me for several days, and I'm a healthy young adult. I can't imagine how badly I would have felt if I were elderly and immunocompromised. Our governments have to come up with a better strategy for testing, even mild cases, and they have to do it soon. Because, if my experience is any indicator, it's already far more widespread than we think.