We've all been there. You were gifted a dumb present that you'll never in a million-zillion years ever use and you're too polite to tell anyone any differently. It sits at the bottom of your drawer for months, then years. And when you finally feel like enough time has passed, you can throw it out in good conscience.
A return is almost always out of the question. Plus, gift givers don't often include a return receipt, and we all know we wouldn't dare ask for one. I'd rather admit to a crime than confess I don't like a gift - how insulting to the gifter's sense of aesthetics.
And-hey, I have limited drawer space. Who can keep these unwanted gifts for six months when there isn't any space for them? I hate clutter, and unwanted gifts are just that.
This year, I am making an effort to swiftly remove any unwanted gifts from my house without hurting anyone's feelings…and potentially benefiting others. As the old saying goes, one man's trash is another man's treasure. And thank goodness for that.
From the The Guardian:
"According to research published this week by the consumer body, one in four people (24%) received an unwanted or unsuitable gift for the Christmas of 2021. Meanwhile, a separate study by the personal finance comparison site Finder said £1.2bn was wasted on unwanted Christmas gifts each year."
Come to terms with the fact that you will never use that gift and follow these quick tips to offload those unwanted gifts:
Donate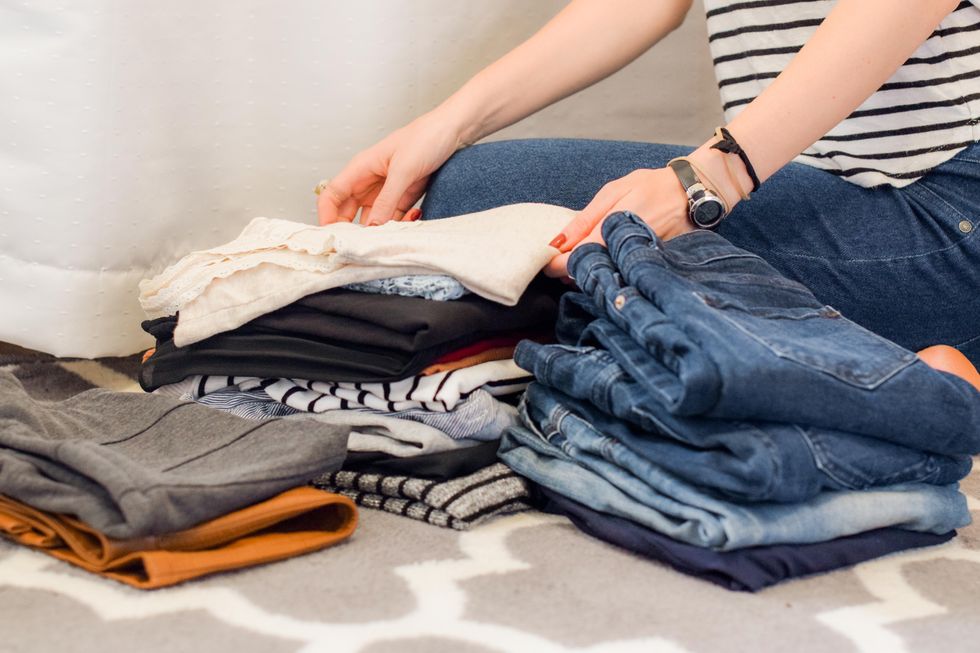 Sarah Brown via Unsplash
The most obvious choice for those unwanted pairs of mud-green sweat socks and that same fluffy robe you get every year from your Aunt Judy is to donate them. Just round up everything you don't want and Google the donation center closest to you.
This is also a fantastic excuse to purge your closet of that pile of stuff you've been meaning to get rid of. A few bags of give-away-clothes will get your spring cleaning out of the way early.
Sell Them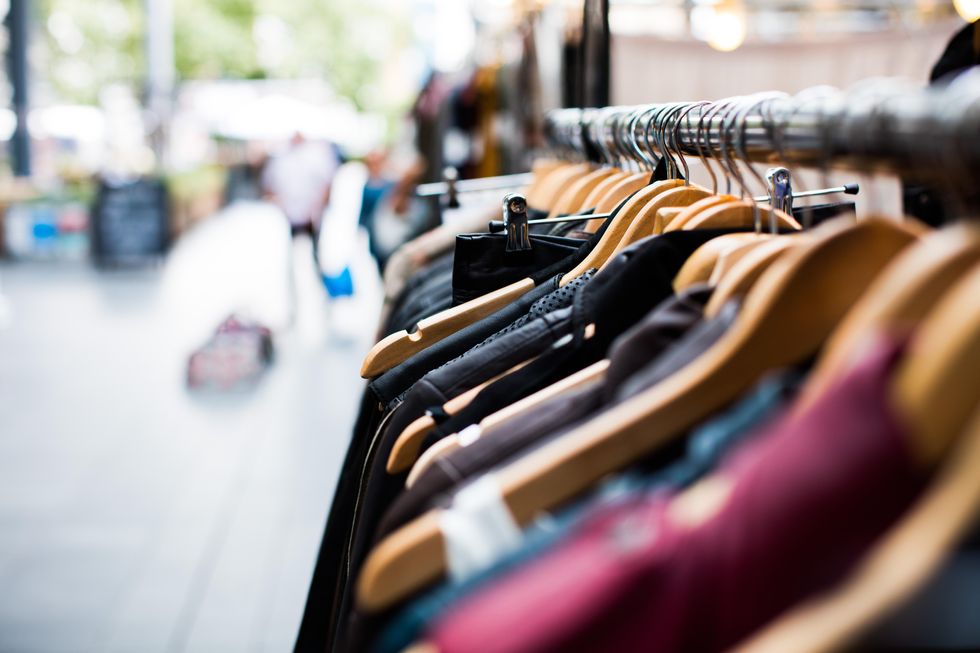 Artificial Photography via Unsplash
Resale websites are all the rage right now. If you got a pair of pants that don't fit or a sweater that isn't your style, resell them on a website dedicated to just that. Sites like Poshmark, Mercari, and DePop are known for selling those trendy pieces of clothing you barely used.
Thrifting has never been hotter. Hop on the trend while people are constantly perusing sites for the hottest deal. Then reward yourself for being so virtuous, by dropping the cash on some fabulous things you'll actually wear!
Re-Gift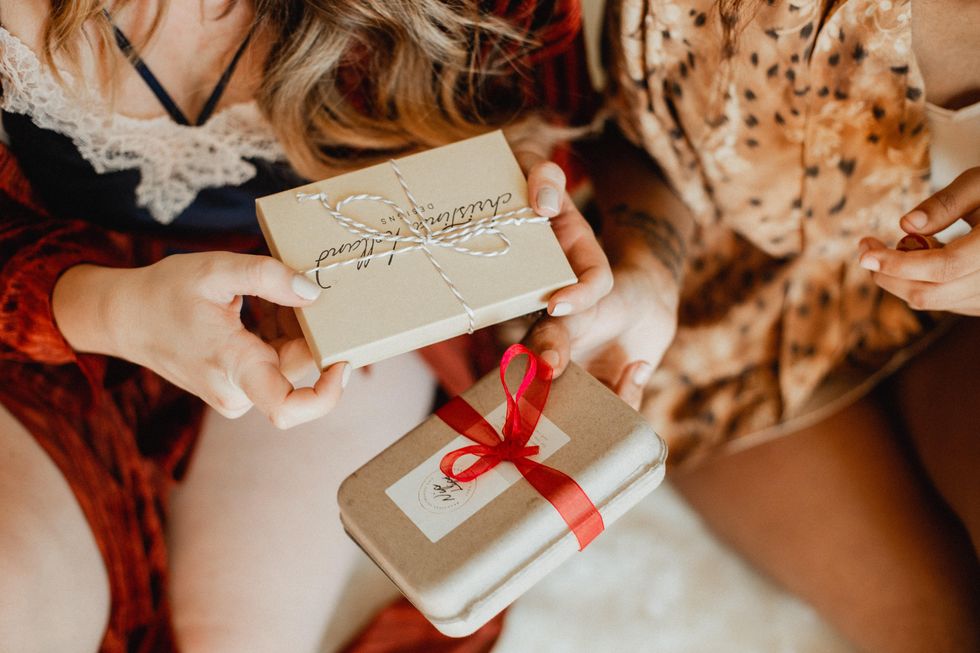 Jackie S via Unsplash
If you got something that you think one of your friends or family can benefit from, why not give it to them? There's no shame in revealing that it was a gift and you don't want it anymore…as long as you aren't re-gifting to the person who gave it to you!
Or, keep the gifts to re-gift at a later date. You never know when you're going to need a last minute gift. You'll thank yourself later.
Attempt a Return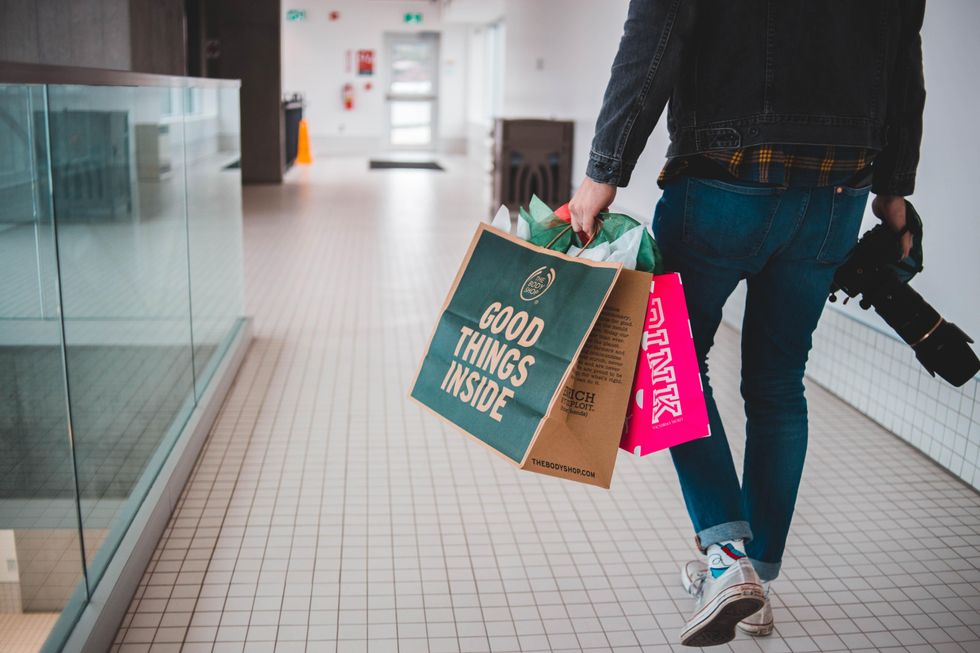 Erik McLean via Unsplash
If your item still has a tag, you can make a valiant effort to return to the store. If you can make your case, many stores won't want to fight you on it. They may be forgiving and grant you store credit at the very least.
This year's flu virus is still slated to be a bigger threat.
It's believed that Chinese officials have not exactly been forthcoming about the true extent and severity of the coronavirus, a respiratory illness whose death toll in mainland China has now exceeded that of S.A.R.S. The Chinese foreign ministry has criticized the U.S.'s response of temporarily banning foreign individuals who had traveled in China from entering the country. Chinese officials initially said that U.S. health officials "inappropriately overreacted" and spread unnecessary fear. However, on Monday (February 3) China's elite Politburo Standing Committee admitted that there were "shortcomings and difficulties in the response to the epidemic," according to China's Xinhua news agency. The government said it "urgently" needed medical supplies, such as protective suits and masks.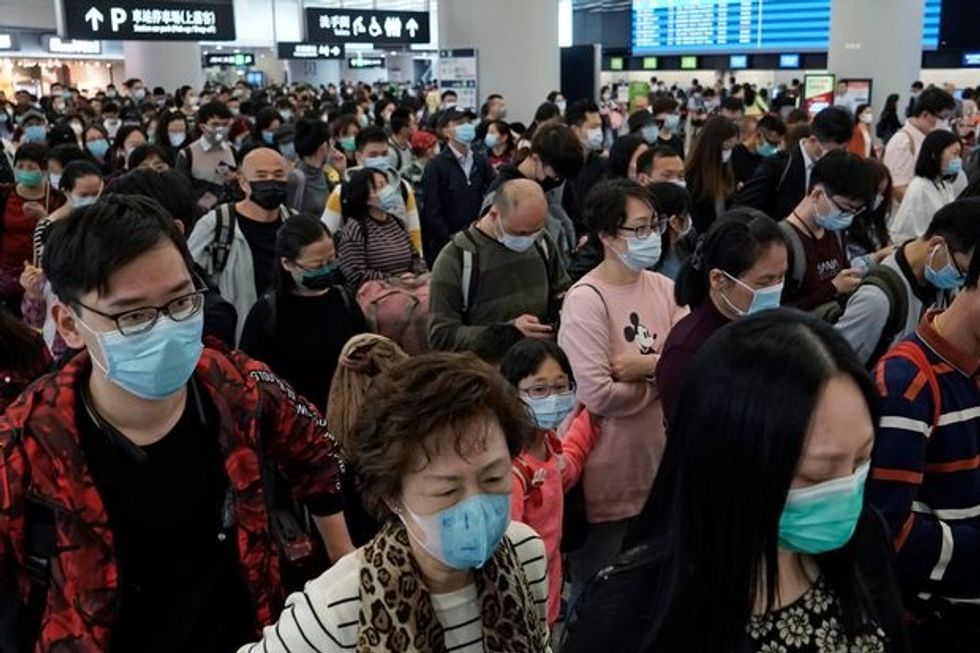 When the World Health Organization (W.H.O) declared the virus a "public health emergency of international concern," they said its organization "continues to have confidence in China's capacity to control the outbreak." They stated that their concern is about the virus' potential to reach countries with poor health care. In such an environment, the disease could spread rapidly, "infecting millions of people and killing thousands," according to The New York Times.
With over 20,000 cases reported in China and 170 more reported in over 25 other countries, the Centers for Disease Control and Prevention (C.D.C.) has been rapidly updating their findings on the respiratory disease. 11 cases have been confirmed in the U.S. (including 3 in California, 2 in Illinois, 1 in Arizona, 1 in Massachusetts, and 1 in Washington). More cases are currently under review. As of this writing, three New York cases have been sent to the Center for Disease Control and Prevention Laboratory in Atlanta, which is currently the only facility that can confirm a case of coronavirus. The New York City health commissioner has called the virus's presence in the city "inevitable."
But what does that really mean?
The coronavirus is distinct in a few ways, originating in animals in Wuhan, China but demonstrating the ability to spread from person to person once someone is infected. Symptoms present as common flu symptoms, including fever, dry cough, shortness of breath, aching muscles, and fatigue. There have been indications to suggest that individuals infected with the coronavirus are contagious before they show symptoms, but that has not been widely confirmed.
Out of over 20,000 confirmed cases spread across more than two dozen countries, there have been fewer than 500 deaths, with two deaths occurring outside of China so far. Most people infected have been elderly or those with compromised immune systems, and there have been full recoveries from the virus.
In fact, the first American patient confirmed to have the coronavirus has been released from the hospital and is staying in isolation in his home. "I am at home and continuing to get better," the nameless man said in a statement, "I ask that the media please respect my privacy and my desire not to be in the public eye. I would like to thank the doctors, nurses, and entire team at Providence who cared for me. I appreciate all of the concern expressed by members of the public, and I look forward to returning to my normal life."
The flu is more dangerous.
Meanwhile, public health officials underline that the coronavirus presents a low health risk to Americans. More dangerous is influenza B, or the common flu. The C.D.C. reports that 68 children have died of the flu this year, along with an estimated 10,000 adults! Todd Ellerin, the director of infectious diseases at South Shore Health in Massachusetts, told Mother Jones that the flu is "massively outstripping" the spread of the coronavirus in the U.S. He added in a a blog post for Harvard Medical School, "In the US, the average person is at extremely low risk of catching this novel coronavirus. This winter, in fact, we are much more likely to get influenza B—the flu—than any other virus: one in 10 people have influenza each flu season."
The best way to minimize risk is to stay informed.
Modern medicine, especially vaccines, have drastically reduced the likelihood of getting infected by a deadly disease in first world countries.
But new strains, unvaccinated people, and other unforeseen factors can still pose a threat, and when an outbreak does occur, disease can spread like wildfire. This is especially true in third world countries, where access to medicine is lacking. These are just eight recent disease outbreaks you need to know about to keep yourself safe.
1. Yellow Fever - Nigeria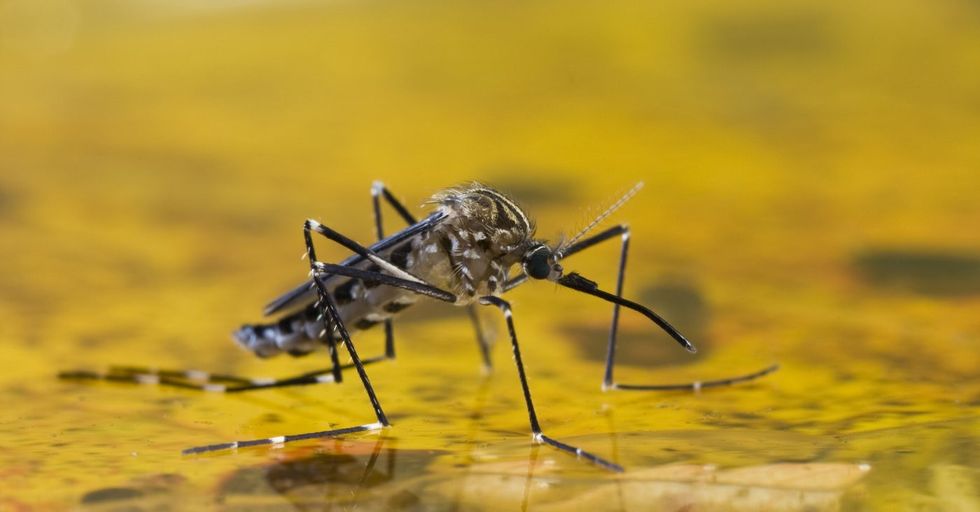 medium.com
Yellow Fever, named for the yellowing effect it causes on skin, is currently spreading in Nigeria's Edo State. The virus is mainly spread through mosquitoes. This outbreak is unusually large in scale and severity, especially considering it's coming at a time of year when many travelers vacation to Nigeria. The World Health Organization (WHO) is not currently recommending any travel or trade restrictions, but they do implore any potential travelers to get vaccinated against the virus.

2. Ebola Virus - Democratic Republic of the Congo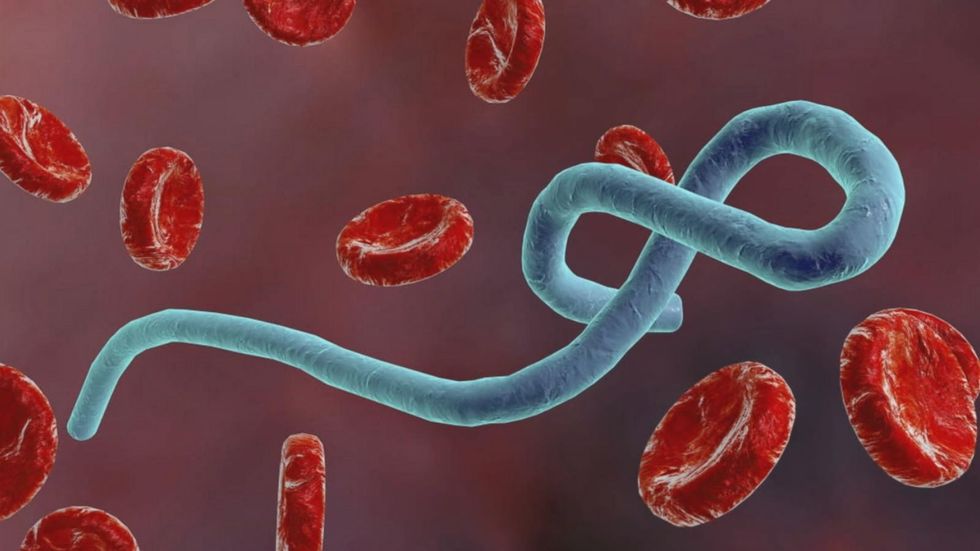 abcnews.com
An ongoing Ebola epidemic has been raging in the Democratic Republic of the Congo, with 16 new cases confirmed between December 27, 2018 and January 2, 2019. Ebola is incredibly deadly, causing bloody vomit and internal bleeding, and spreads easily through saliva, bodily fluids, and contact with contaminated surfaces. Since there is no current accredited vaccine for Ebola, travelers are recommended to seek medical advice beforehand.
3. Measles - New York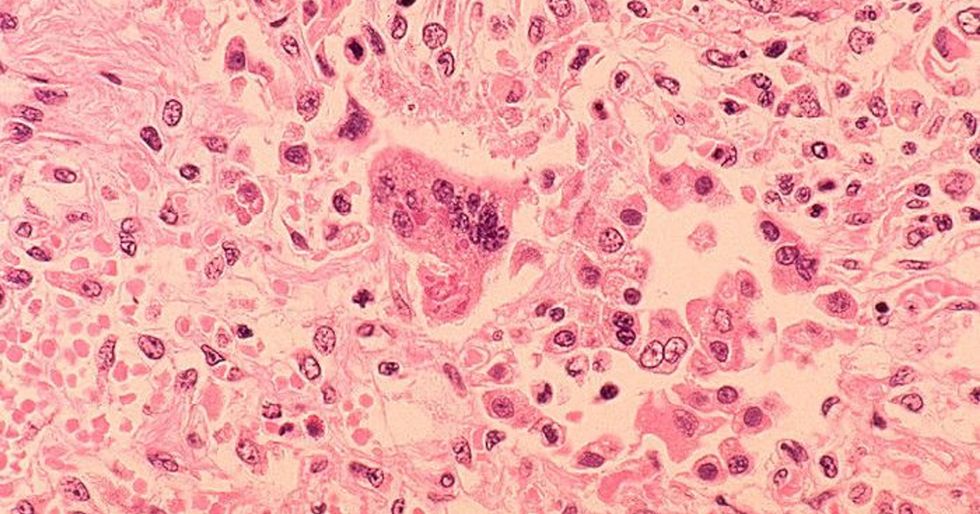 gannett-cdn.com
In 2019, confirmed cases of Measles have hit record highs in New York, at least dating back for a few decades. Measles is the most deadly vaccine-preventable virus, mainly affecting young children and resulting in a red, blotchy skin rash. The virus, which had been mostly irrelevant for decades due to vaccines, has been experiencing a global resurrection propelled by parents not vaccinating their children.
4. Hantavirus Disease - Republic of Panama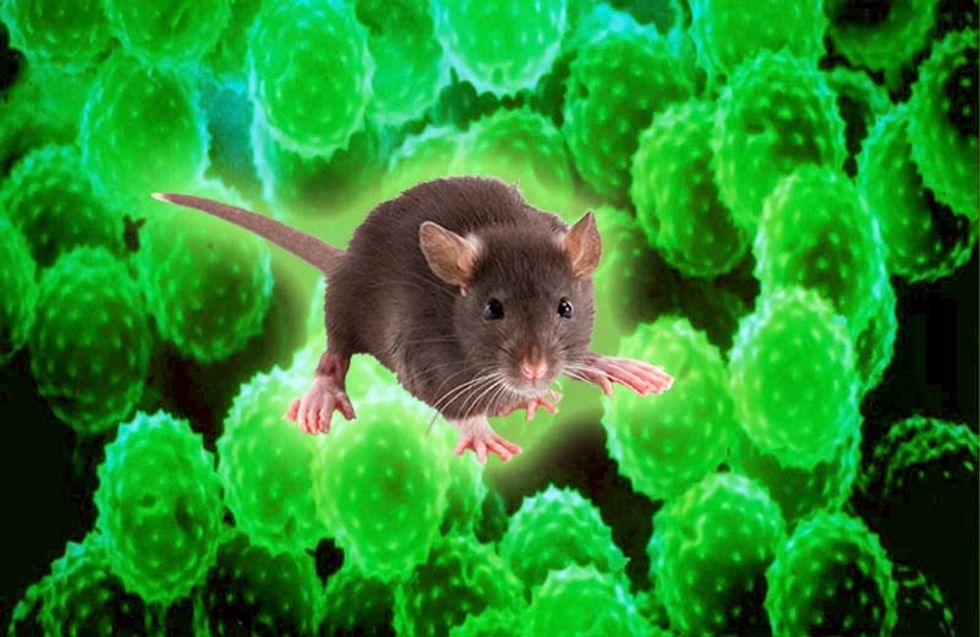 grancorenviro.com
Hantavirus disease has been ramping up in the Republic of Panama with 103 confirmed cases during 2018. Infection can progress to Hantavirus Pulmonary Syndrome (HPS), which is a fatal respiratory disease. The disease is primarily spread through rodents, and early treatment has a high success rate of mitigating lasting effects.
5. Typhoid Fever - Islamic Republic of Pakistan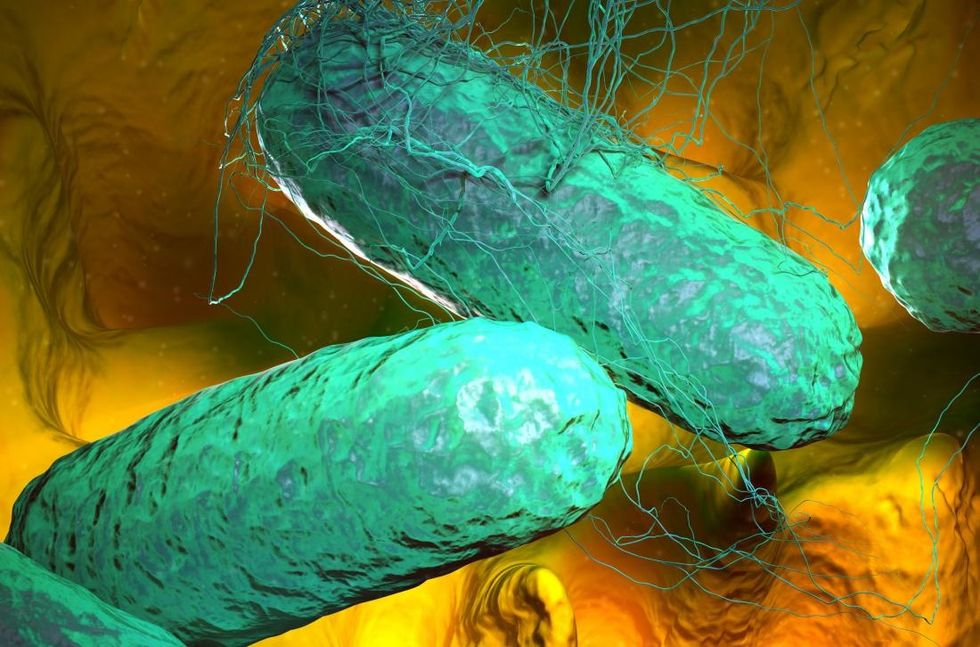 medicalnewstoday.com
A drug-resistant outbreak of Typhoid Fever has recently been reported in the Islamic Republic of Pakistan. Typhoid Fever is a very serious disease that causes high fever, stomach issues, and in rare cases can result in internal bleeding and death. The illness is primarily spread through contaminated food and water, and the WHO notes that this outbreak highlights the importance of public health measures to prevent such spreads.
6. Candida Auris - US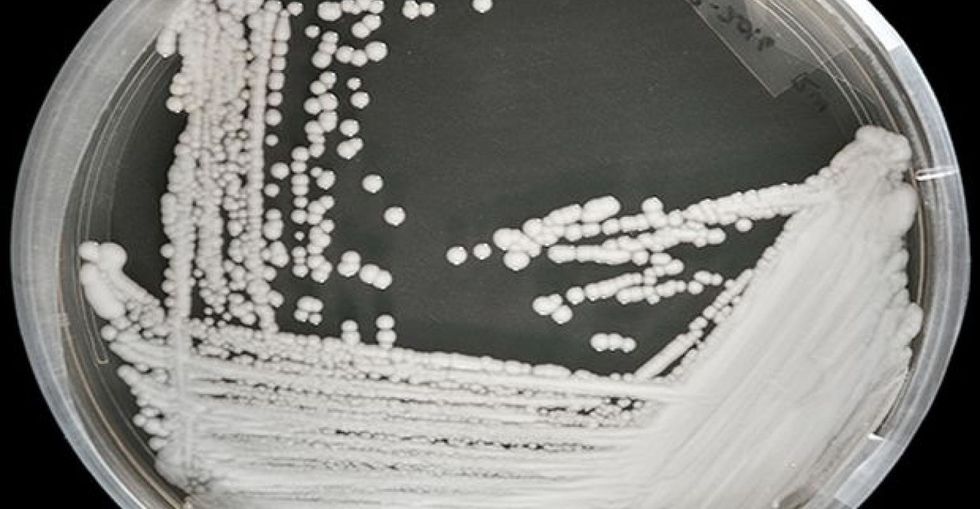 infectioncontroltoday.com
A type of yeast, Candida Auris is a relatively new infection that has proven difficult to combat. In 2018 there were nearly 500 confirmed cases in the US, and the trend seems to be continuing into 2019. Unfortunately the infection is largely drug-resistant, hard to spot, and prone to outbreak within the healthcare community.
7. Influenza - U.S.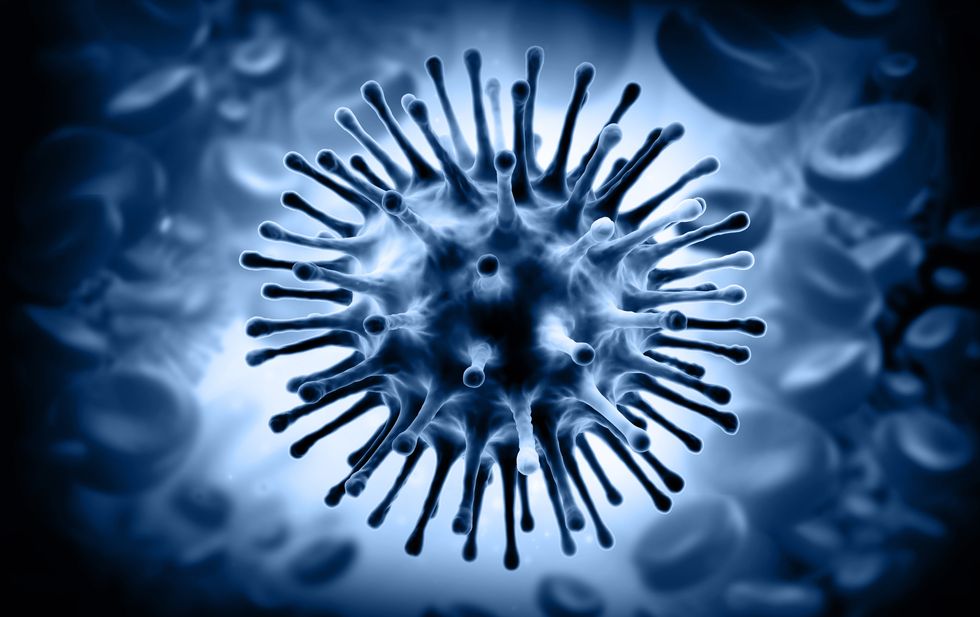 southernresearch.org
This past flu season, over 80,000 people died from influenza, giving 2017-2018 the highest influenza death toll in 40 years. This was partially a result of the flu vaccine not being as successful as in previous years. People are still strongly recommended to continue getting their yearly flu vaccine to prevent future outbreaks of preventable strains.
8. E. Coli - U.S.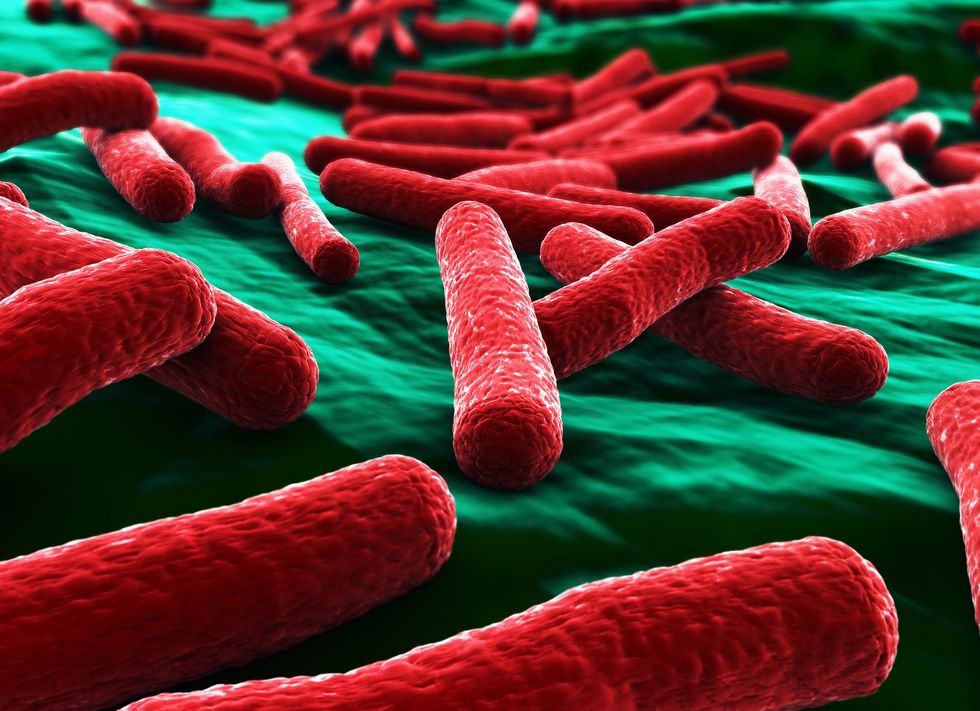 internapcdn.net
In June of 2018, an E. coli outbreak linked to contaminated romaine lettuce killed 5 people in the US. This strain of E. coli produced life-threatening toxins in the body which caused severe diarrhea, amongst other illnesses. 197 people were affected in total, but luckily the outbreak was contained. Yet another outbreak of E.coli linked to California-grown romaine lettuce ended on January 9, 2019, this time infecting 62 people. Unfortunately, E. coli and Salmonella poisoning is a relatively common occurrence now, especially considering how understaffed the U.S. Food and Drug Administration is currently. The ongoing government shutdown has served to further this problem, making safe oversight of food a serious issue right now.
Ultimately, sometimes you can do all the right things and still get infected with a disease or illness. That being said, with access to modern medicine, it's important to take every possible precaution to avoid preventable outcomes. This means making sure you, your family, and your friends are properly vaccinated, as well as avoiding those who are not. It also means doing your research before traveling to prepare for any possible outbreaks. Should you follow those basic rules, your risk of infection will be at a minimum.