"A tree is best measured when it is down," the poet Carl Sandburg once observed, "and so it is with people." The recent death of Harry Belafonte at the age of 96 has prompted many assessments of what this pioneering singer-actor-activist accomplished in a long and fruitful life.
Belafonte's career as a ground-breaking entertainer brought him substantial wealth and fame; according to Playbill magazine, "By 1959, he was the highest paid Black entertainer in the industry, appearing in raucously successful engagements in Las Vegas, New York, and Los Angeles." He scored on Broadway, winning a 1954 Tony for Best Featured Actor in a Musical – John Murray Anderson's Almanac. Belafonte was the first Black person to win the prestigious award. A 1960 television special, "Tonight with Belafonte," brought him an Emmy for Outstanding Performance in a Variety or Musical Program or Series, making him the first Black person to win that award. He found equal success in the recording studio, bringing Calypso music to the masses via such hits as "Day-O (The Banana Boat Song)" and "Jamaica Farewell."
Harry Belafonte - Day-O (The Banana Boat Song) (Live)www.youtube.com
Belafonte's blockbuster stardom is all the more remarkable for happening in a world plagued by virulent systemic racism. Though he never stopped performing, by the early 1960s he'd shifted his energies to the nascent Civil Right movement. He was a friend and adviser to the Reverend Doctor Martin Luther King, Jr. and, as the New York Times stated, Belafonte "put up much of the seed money to help start the Student Nonviolent Coordinating Committee and was one of the principal fund-raisers for that organization and Dr. King's Southern Christian Leadership Conference."
The Southern Poverty Law Center notes that "he helped launch one of Mississippi's first voter registration drives and provided funding for the Freedom Riders. His activism extended beyond the U.S. as he fought against apartheid alongside Nelson Mandela and Miriam Makeba, campaigned for Mandela's release from prison, and advocated for famine relief in Africa." And in 1987, he received an appointment to UNICEF as a goodwill ambassador.
Over a career spanning more than seventy years, Belafonte brought joy to millions of people. He also did something that is, perhaps, even greater: he fostered the hope that a better world for all could be created. And, by his example, demonstrated how we might go about bringing that world into existence.
On March 22nd, Senator Bernie Sanders and Elon Musk entered a debate over the fate of the world.

It began when Sanders published a very in-character tweet. "We are in a moment in American history where two guys — Elon Musk and Jeff Bezos — own more wealth than the bottom 40% of people in this country," he wrote. "That level of greed and inequality is not only immoral. It is unsustainable."
Elon Musk, the Tesla and SpaceX CEO who briefly surpassed Jeff Bezos in early 2021 to become the wealthiest man in the world, had a ready-made response. In a Tweet, he wrote, "I am accumulating resources to help make life multiplanetary & extend the light of consciousness to the stars."
@cleantechnica I am accumulating resources to help make life multiplanetary & extend the light of consciousness to the stars

— Elon Musk (@Elon Musk) 1616304691.0
Sanders's reply remained laser-focused on his lifelong mission to fight income inequality on Earth. He wrote, "Space travel is an exciting idea, but right now we need to focus on Earth and create a progressive tax system so that children don't go hungry, people are not homeless and all Americans have healthcare. The level of inequality in America is obscene and a threat to our democracy."
Musk's starry-eyed statement has since faded into the ether of Twitter, but the context of this debate raises larger questions about futuristic technologies, the present-day interests and needs of humans on Earth, and the ongoing battle between them.
Billionaires dream of flying machines
As the Earth speeds towards irreversible climate disaster, many people's minds have naturally turned towards the stars. The distant, spinning nebulae and gleaming planets above us have long been idealized as potential escape routes for the unhappily earthbound.
But as the climate crisis grows more dire on Earth and space travel ramps up, thanks to ambitious patrons, some (like Elon Musk) have proposed that space may be our best shot at collective survival.
Famously, Musk founded SpaceX because he believed that NASA was not working hard enough to bring humans to Mars, and he feared that humanity is approaching its last chance to escape Earth before our planet becomes an uninhabitable hellscape.
His fellow Bernie Sanders nemesis Jeff Bezos has expressed similarly apocalyptic concerns. Bezos, who founded a rocket and aerospace travel company called Blue Origin in 2000, recently stepped down from his position as CEO of Amazon, claiming he planned on investing more time in his work with Blue Origin and his efforts to fight climate change.
Like Musk, Bezos aims to colonize space by investing ambitiously in new technologies that could help people reach the stars. And also like Musk, he fears for the future of civilization — and sees space as the place where these problems might be solved.
"Hundreds of years into the future, we will move all the polluting industries to space and other planets, where we have infinite resources for all practical purposes and Earth will only be (used for) light industries and residential," Bezos stated in a conversation with Amazon India chief Amit Agarwal in New Delhi.
This plan, which Bezos calls the New Inversion, is a long-term vision that would effectively move all pollution to the cosmos. "I would think, kind of [a] time frame of hundreds of years," Bezos added, reiterating that "we have to preserve this planet and we can do that using the resources of space."
The "space escape" as an escape route for the super-rich
Bezos, Musk, and their future-focused peers may claim that their plans to reach the stars are efforts to ensure a future for humanity, but their own reputations and vast fortunes have raised many questions about who this interplanetary future would actually serve.
At the moment, the future of space travel appears to be reserved for the super-rich — the sort of people who are already least affected by earthly calamities like climate change, despite unleashing the vast majority of the world's carbon emissions. For example, private spaceflight companies such as Axiom reportedly charge up to $55 million to send travelers into specially designed rooms located in the International Space Station.
It is likely that even if space travel begins to evolve in step with Moore's law (the theory that computers' processing power tends to double every two years), whatever world we build in the cosmos will remain reserved for the 1% for quite a long time. In this light, the futures preached by techno-prophets like Bezos and Musk start to look like thin cloaks for a kind of moon-eyed eugenics that would leave billions of people in the literal dust.
"The space barons are shrewdly — one might say cynically — tapping into our respect for astronauts and our idealism about what space represents," Ceridwen Dovey writes in The New Yorker. "They seem to be counting on us to be awestruck by whatever it is they do in space, and to overlook the fact that their motives are not exactly pure, nor are their methods of getting us there egalitarian."
Humans are drawn to mystery and beauty, and space is such a tantalizing frontier that it's difficult to completely write off billionaires' ambitious plans to penetrate it, even though we know their earthly work typically involves hoarding vast amounts of wealth while underpaying and mistreating masses of workers.
The ongoing battle between technological innovation and human-centered reform
Similar contradictions plague a multitude of existing plans to address climate change on Earth, and they are particularly endemic to plans broadcasted by corporate entities who have nothing to gain and everything to lose from substantial climate action.
For example, Jeff Bezos recently pledged $10 billion of his $188 billion net worth to the Bezos Earth Fund, yet his overall approach to climate and philanthropy has continuously come under fire.
First, there's the fact that despite all his talk of concern about climate change, Bezos's company continues to belch out carbon emissions, releasing around 51.17 million metric tons of carbon dioxide in 2019 – up 15% from the previous year despite various green pledges. The company has also been slammed with reports about its poor treatment of workers, and prior to the Capitol riots, Bezos also reportedly donated thousands of dollars to conservative politicians such as progressive disruptor-in-chief Mitch McConnell.
Then there's the fact that Bezos failed to donate more than roughly 0.1% of his net worth prior to his 2020 donations — and the latter comprised less than 8% of his vast net worth, a sum that, along with Musk's wealth, is equivalent to the collective wealth of the United States's poorest 40% of people.
The $10 billion Bezos did donate via the Earth Fund was also met with criticism, particularly from groups invested in climate justice. The vast majority of Bezos's donations went to established environmental organizations like the Environmental Defense Fund and World Wildlife Fund, most of which already possess endowments in the millions. Critics said that many of these contributions will never reach communities already subject to the worst effects of climate-caused floods, wildfires, pollution, and destruction, and many of their ultimate goals involve conserving an existing status quo rather than addressing interconnected crises like racism and economic inequality.
In a statement released in December, a group of community-focused NGOs called the Climate Justice Alliance released a statement in protest of Bezos's donations. It found that "less than a quarter of the first-round grants will go to intermediary funds that support thousands of grassroots communities cultivating solutions on the frontlines of the climate emergency. The inequities couldn't be more striking."
This could also be said of the work of many of the "Big Green" environmental groups, particularly those historically focused on conservation rather than human-focused social change. Conservation movements have historically been bound up with white supremacy, and a look at the bigger picture reveals that white supremacy created and perpetuates the conditions for climate change, itself is an inherently racist crisis.
Other billionaires and corporations' efforts have been subject to similar critiques. For example, Elon Musk recently launched a competition offering $50 million to whomever could invent the best carbon capture techniques. Carbon capture technology has long been an alluring yet elusive potential solution to climate change, and it has also been the recipient of generous funding.
Despite all this investment, no miracle technology with the ability to stop climate change has ever emerged, and waiting for one feels more and more like waiting for a doomsday savior who will never arrive.

False promises further threaten any chance of climate action
An April 2020 study from Lancaster University argues against promises that glorify miraculous technologies, because "overreliance on promises of new technology to solve climate change is enabling delay."
Hinging the solution of climate change on miraculous technological breakthroughs like ice-restoration, nuclear fusion power, massive carbon-eating machines, and extraterrestrial offshoring can "feed systemic 'moral corruption', in which current elites are enabled to pursue self-serving pathways, while passing off risk onto vulnerable people in the future and in the global South," say researchers Duncan McLaren and Nils Markusson, who encourage "cultural, social and political transformation" over placing hopes in instant solutions.
It seems that any genuine "cultural, social and political transformation" will not come directly from billionaires and massive corporations, who naturally often benefit most from current cultural, social, and political structures and hierarchies. Recent corporate efforts to combat climate change have been hollow and hypocritical; and many corporations are being accused of greenwashing as they release statements and pledges that appear to be commitments to fighting climate change but that are really efforts to deflect opposition.
A January 2021 report from the Sierra Club entitled "The Dirty Truth About Utility Climate Pledges" graded utility companies on their plans to cut emissions and transition to clean energy solutions and issued many failing grades to companies that have released "carbon neutral" pledges and similar statements. "
The infuriating truth is that many utilities are not only protecting their coal plants from retirement, but are also actively planning to build out climate destabilizing gas plants," said Mary Anne Hitt, who is the Director of Campaigns at the Sierra Club. "The consequences of allowing utilities to continue to delay the transition to clean energy will be particularly disastrous for low-income communities and communities of color."
Learning from the people and the planet
So where will change come from, if not rockets to stars or carbon pledges or the latest addictive inventions of Silicon Valley coders? Perhaps the answer is not above us but rather below our feet. Perhaps we have everything we need already here on Earth.
"We already have a safe and natural technology for carbon capture and storage (CCS)," writes Francis Seymour in a report for the Center for Global Development. It's called 'tropical forests.'"
We already have everything we need to transition to clean energy, and we already have enough food to feed the world's population. What is needed is a redistribution of wealth and resources — something billionaires, conservative politicians, and oil companies have fought against since climate change was exposed as a dangerous reality in the '80s.
Slowly but surely, the idea of wealth redistribution as an investment in fighting climate change is seeping into reality in the form of modern politics. Joe Biden's infrastructure plan will be paid for, in part, by taxing the super-rich. Still, there's a long way to go.
As things grow more dire, environmentalists increasingly view a cross-racial, cross-class movement as the only feasible solution to climate change. This framework, long supported by environmental justice movements and knitted into intersectional plans like the Green New Deal, sees the solutions to climate change as bound up with ending capitalism, racial injustice, and other interconnected global plagues.
The new vanguard of the climate movement also acknowledges how important Indigenous knowledge of land stewardship and conservation, frontline communities' understanding of environmental racism and the stakes of the climate crisis, and ongoing working class and BIPOC struggles for justice are to any just transition away from a fossil fuel-based economy.
Clearly, billionaires' expensive efforts to colonize space would be low on the priority list of any intersectional response to climate change.
Is there any place for space in the climate fight?
All this being said, it's unlikely that humans will ever totally abandon our desire to explore distant galaxies. Our desire to know the cosmos is as innate as our childhood desires to explore the deep green mysteries of the nearby woods. Fortunately, we don't have to write space exploration out completely in the fight for Earth.
Actually, Jeff Bezos wasn't wrong when he said space could be key to helping us fight climate change. NASA, the UN, and other organizations have consistently reported that some solutions to the climate crisis might be found through space-based technology capable of deepening our understanding of the climate crisis and providing key evidence of its effects.
For example, satellites can detect changing temperature levels, rising sea levels, and other factors that could be vital in the current global effort to halt warming at 1.5°C. On a more theoretical level, thinking about how alien civilizations may have responded to climate change could help us address our own situation.
It seems that for now, space travel's greatest contribution is its ability to help humans look back at Earth — either to measure its changes or to feel awed by what Carl Sagan called our "pale blue dot," as many astronauts have been when they viewed Earth from space and experienced the famous "Overview Effect." (Upon seeing the Earth from space, astronauts report a newfound sense of compassion for and responsibility to the planet and for the interconnected webs of life that live upon it).
Plus, the sheer ambition of the space race provides an excellent blueprint for the kind of effort it will take to actually address the climate crisis. All in all, there is room for space travel within a just transition to an ethical future.
But for now, it seems that the "light of consciousness," as Elon Musk put it, would be best directed towards Earth's living, breathing beings rather than towards a few billionaires and their efforts to further puncture the edges of our already damaged, airless, eternally silent atmosphere.
Donald Trump clearly hates antifa. But what actually is antifa and why does it matter?
If you've watched Fox News recently, you have almost certainly heard the term "antifa" uttered with an air of sinister mystery and more than a hint of contempt, but what actually is it?
Antifa, pronounced "AN-tee-fuh," is short for antifascists. Antifa is not really an organization, as they have no leader, no hierarchy, and no regular meetings or gatherings. It is instead a left-wing political ideology that aims to eradicate fascism and white nationalism through the use of both nonviolent and violent direct action rather than policy reform. Essentially, they are a group characterized entirely by opposition to one thing: fascism.
Webster's Dictionary defines fascism as "a political philosophy, movement, or regime that exalts a nation and often a race above the individual and that stands for a centralized autocratic government headed by a dictatorial leader, severe economic and social regimentation, and forcible suppression of opposition." Most American's agree that fascism is a bad thing. It's regularly associated with bigotry and authoritarian dictators like Hitler. So why are we mad about anti-fascists? To understand that, we have to look at their history.
The History of antifa
The history of anti-fascism begins around the same time as the history of fascism. In 1932 Germany, a group called "Antifaschistische Aktion" formed in opposition to the rising Nazi party. It was a militant anti-fascist organization in the Weimar Republic started by members of the Communist Party of Germany (KPD), and it only existed from 1932 to 1933. Antifaschistische Aktion used their militant approach to develop a self-defense network for communities targeted by the Nazis. The group engaged in a series of direct actions meant to challenge the Nazis, including street brawls, but they were forcibly dissolved after Hitler's rise to power.
Around the same time, the British Union of Fascists (BUF), a Nazi-like political party, was gaining political power in the UK. But when the BUF attempted to lead a march through London in 1936, thousands of Jews and left-wing activists attacked the fascists and their police escorts, raining homemade bombs and rocks down on the parade. The BUF forces retreated and the anti-fascists celebrated victory in "the Battle of Cable Street." The event is still cited by antifa activists today.
The modern antifa movement finds its roots in London's Anti-Fascist Action (AFA). Founded in the UK in 1985 by a wide range of anti-racist and anti-fascist organizations, the AFA was a militant anti-fascist group. It was active in fighting far-right organizations, particularly the National Front and British National Party. They were particularly active in the punk scene, where they would often violently throw neo-Nazis out of punk shows.
A similar organization called Anti-Racist Action (ARA), also connected to the punk music scene, formed in America in the 80's. In the late 1980s and 1990s, ARA activists toured with popular punk rock bands in order to prevent white supremacists from recruiting at their shows. They would remove any neo-Nazi materials and forcibly remove anyone espousing neo-Nazi philosophies.
What does antifa look like today?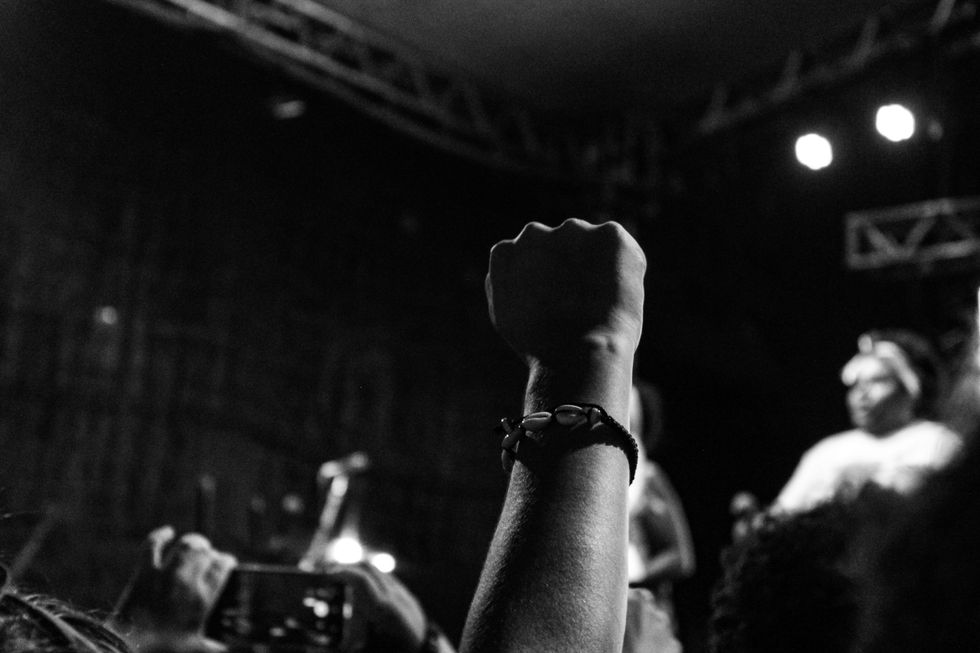 Photo by: Nayani Teixeira / Unsplash
Antifa is not an organization; it's an ideology, and as such, it is highly decentralized and localized. There are some specific local organizations, like Portland's Rose City Antifa, which was founded in 2007, but there's no national umbrella leadership or hierarchy. There is no uniform course of action for antifa, but they do tend to operate on one principle: Stopping fascism by any means necessary.

In The Antifascist Handbook, antifa historian Mark Bray writes, "The job of the anti-fascist is to make [fascists] too afraid to act publicly and to act as volunteer targets for their hate and attacks which might keep them from thinking about burning down the mosque in their neighborhood."
In order to intimidate "fascists," antifa uses a variety of tactics. Online, they use a technique called doxxing. They identify white supremacists and fascists and expose them online in an attempt to get them fired from their jobs and evicted from their apartments. Antifa also uses no-platforming or deplatforming, which involves denying fascists the opportunity to speak out in public by obstructing their events.
The tactic that makes most people nervous about antifa is their use of violence. Antifa generally seeks out fascists and racists and disrupts any and all rallies through violent confrontations. Antifa has been known to use sticks, fists, and projectiles, though they are almost never associated with guns.
In general, Antifa appear as counter-protesters, not protesters themselves. They look to events in history like the Battle of Cable Street, and claim that fascism can only be stopped by using violence. You can recognize antifa at a protest either from their logo—a red flag over a black flag—or sometimes from their use of black bloc strategy. The black bloc is where people dress in black and cover their faces in order to thwart surveillance and create a sense of equality among participants. Sometimes antifa members using this method try to operate as a "security force" for protesters.
Since Trump was elected in 2016, anti-fascist counter-protesters have become much more mainstream. Thousands of people protested at Donald Trump's inauguration, including some self-proclaimed anti-fascists. Memorably, after the inauguration, white-supremacist Richard Spencer was punched in the face by a black-clad protestor—and after the incident went viral on social media, Richard Spencer blamed it on antifa.
A few months later in August 2017, Antifa counter-protesters showed up at the "Unite the Right" rally in Charlottesville, Virginia and violently clashed with alt-right protesters. During the rally a neo-Nazi plowed into a crowd of counter protester, injuring dozens and killing one woman, Heather Heyer.
In March 2018, Richard Spencer canceled the remaining stops on his college speaking tour, releasing a tearful video in which he declared that "antifa is winning."
Coverage of antifa has gone up significantly during the recent racial justice protests. This summer, between May 24th and August 22nd, ACLED recorded more than 10,600 protests in all 50 states and Washington, DC. Most of the protests were about police brutality, and around 10,130 of them were peaceful. However the media has spent a lot of time on the approximately 570 protests that involved some form of violence. Donald Trump has repeatedly blamed the violence at protests on antifa, which has given the movement significant media attention.
Trump and his supporters have designated antifa as public enemy #1. He has mentioned antifa in 41 tweets and has credited antifa with all of the violence and looting of the Black Lives Matter protests, and even accused the 75-year-old man who was pushed over on camera by the police in Buffalo of being an "antifa provocateur."
Trump also declared via Twitter that he would designate antifa as a terrorist organization, despite the fact that he legally cannot declare any domestic group as a terrorist organization. Overall, he has given antifa a lot of attention without presenting any actual evidence of antifa involvement.
Are antifa responsible for protest violence?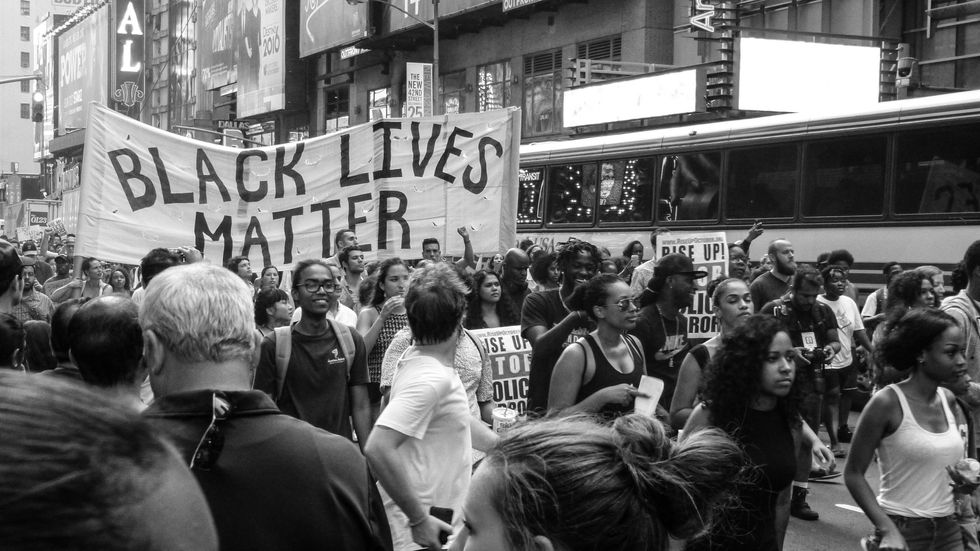 Photo by: Nicole Baster / Unsplash
Any group that believes that the ends justify the means should be viewed as a threat. That being said, so far there is no evidence that the violence at the racial justice protests is caused by antifa or even that it has been coordinated at all. Thousands have been arrested at the protests, but most are for misdemeanor charges such as breaking curfew. The few more serious offenses, including murder and throwing molotov cocktails at police vehicles, have resulted in federal charges. According to the Washington Post, there are roughly 80 federal charges stemming from the protests, but thus far there are no mentions of antifa in any of the court documents. However, the far-right "boogaloo" movement is tied to 4 of the offenders.

Seth Jones, an expert on terrorism at the Center for Strategic and International Studies, writes, "My conversations with law enforcement and intelligence officials in multiple US cities suggest that [though] antifa played a minor role in violence, the vast majority of looting appeared to come from local opportunists with no affiliation and no political objectives. Most were common criminals."
A May 31 memo from the FBI's Washington field office reported "no intelligence indicating Antifa involvement/presence" in DC protests. The Associated Press analyzed court records, employment histories, social media posts and other sources of information concerning the 217 people arrested May 29-31 in Minneapolis and DC, and found that almost all were local residents, and very few had any connection to any extremist organizations.
Even the Department of Homeland Security admits that most of the violence seems to be caused by local "violent opportunists" rather than extremists, despite the fact that a recent whistleblower claimed that DHS officials were directed to play up the threat presented by antifa to match the president's rhetoric.
Antifa has existed in some form in the United States since the 1980s, and they have never posed much of a domestic terror threat. In fact, the only known death caused by an antifa supporter happened a week ago, by a man who stated on Instagram that he was "100% antifa" but was not actually affiliated with any antifa group.
According to the Center for Strategic & International Studies (CSIS), between 1994 and 2020, there were 893 terrorist attacks and plots in the United States. Right-wing terrorist (Boogaloo, Sovereign Citizens, white supremacists, incels, etc.) attacks caused 335 deaths, while left-wing (extreme environmentalists, animal rights extremists, anti-capitalists, anarchists, etc.) attacks caused 22 deaths. Most importantly, antifa caused no known deaths.
Why Trump's antifa rhetoric should scare you.
Antifa is not responsible for the level of violence Trump claims, but it is a real extremist ideology that does use violence as a tactic. This fact has led Trump and his supporters to use it as a catch-all term for leftists in order to scare people on the right.
This is concerning for a number of reasons, and is somewhat—dare I say it—fascist. A defining feature of fascism is forcible suppression of the opposition and Trump is trying to use antifa to do exactly that.
Antifa doesn't have official membership, which gives Trump and his supporters a lot of leeway to dictate who is in "antifa" and who it isn't. If antifa includes anyone who is against fascism, it would likely include most Americans.
Trump's misapplication of the label "antifa" to include all left-leaning activists rather than limiting it to those who proactively seek physical confrontations has resulted in dangerous generalizations. He continues to paint a picture of this summer's protesters as a monolithic leftist group who desire nothing more than chaos.
In reality, racial justice protesters are very diverse. According to Pew Research, 59% are over 30, 42% live in the suburbs, and 17% lean Republican. The protesters are people from every walk of life who genuinely feel that police brutality and racial injustice are serious problems.
As long as antifa is a shadowy, amorphous group, it will continue to be used as a punching bag for the right. The lack of information about antifa has already given rise to various conspiracy theories regarding it. Some claim it is being funded by George Soros, who is somehow also a Nazi. Some even claim that Soros is sending out buses marked "Soros riot Dance Squad" full of antifa members intending to start riots.
Others falsely claim that the Democratic party is funding antifa and hiring paid agitators. These claims are quite obviously false, yet they spread like wildfire. One of the most concerning disinformation campaigns about antifa in recent memory was the twitter account @antifa_us, which encouraged violence at protests. The account was removed by twitter after it turned out to actually be operated by Identity Evropa, a white supremacist group.
By playing up the scale of the antifa threat, Trump has made antifa seem just as bad, if not worse, than other extremist groups. However, the statistics show us that this is simply not the case.
The anti-defamation league warns that "it is important to reject attempts to claim equivalence between the antifa and the white supremacist groups they oppose." They add that, "Right-wing extremists have been one of the largest and most consistent sources of domestic terror incidents in the United States for many years; they have murdered hundreds of people in this country over the last ten years alone. To date, there have not been any known antifa-related murders."
Antifa is extreme, and we should all condemn their use of violence—however rare it may be. But perhaps their cause is a worthy one. After all, it does seem awfully fascist to declare anti-fascists terrorists.
For more well-researched, unbiased information on today's biggest issues, follow Alexandra's Instagram account The Factivists.
In our second Visionaries Project installment, we talk to sex workers' rights activist and writer Elsie B.
The Visionaries Project is a new subsection of The Liberty Project dedicated to highlighting the lives, passions, and work of radical activists currently working towards social justice and liberation from oppression. We aim to uplift the perspectives of diverse voices working in media and activism today—and not just the faces who make headlines, but the real people on the ground every day, working towards their visions of a better world.
For our second installment of the Visionaries Project, we're featuring Elsie B., a writer and activist who can be found on Twitter at @NotSuperIntoIt. Elsie is an out and proud member of the bisexual community and an active participant in the fight for sex workers' rights.
Sex workers, as Elsie informs us, often face unique legal constraints and social stigma that can prevent them from accessing adequate healthcare and opportunities. As sex workers' rights have been threatened in the United States and across the world by new laws that constrain their ability to work and share online under legal protections, the need for information and action has grown.
As Amnesty International implies, criminalization of sex workers' rights almost always puts them at a disadvantage. "We have chosen to advocate for the decriminalization of all aspects of consensual adult sex - sex work that does not involve coercion, exploitation or abuse," reads the organization's statement on the matter. "This is based on evidence and the real-life experience of sex workers themselves that criminalization makes them less safe."
Or as Elsie writes, "It's long past time to demand fair and equal treatment for sex workers, and the consequences of delayed action by civilians and lawmakers will be lethal."
We spoke to Elsie about how she became involved in the fight for sex workers' and LGBTQ+ rights, what kind of activism work she does, and how she unwinds after a long day of fighting oppression and injustice.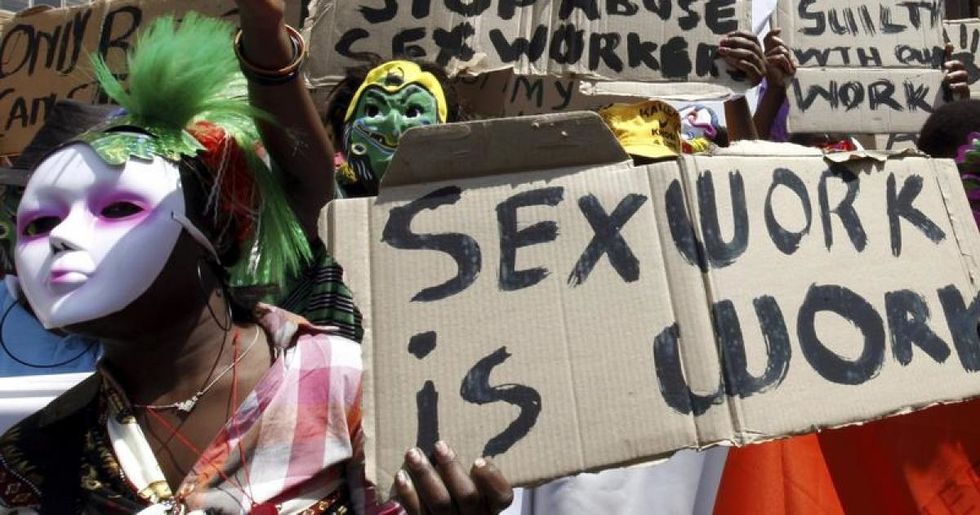 Human Rights Watch
LIBERTY PROJECT: Can you tell me a bit about your background? How did you get interested in activism?
ELSIE B: I'm fortunate to have grown up in a family that values social justice. I was raised as an ethical vegetarian and attended circus protests as a child. In middle school, I printed animal rights literature and ordered a pack of stickers from Peta2 that said "cut class, not frogs," which I slapped on every table in the science room when the dissection unit began approaching. As I got older, my dad and I would attend political rallies for Democratic candidates. During college, my politics became more radical than those I was raised with, thanks to some incredible professors. I was involved in social justice clubs, including the campus LGBTQ+ outreach program and an animal rights group of which I became VP.
In graduate school, I met a group of activists who shared my radical political beliefs and were doing meaningful, grassroots work for social justice and to end animal suffering. As I befriended these folks, I began to widen my interests in regard to my activism. I met my friend Emily during this time who is a stripper. Her influence changed my understanding of feminism and women's rights.
After graduate school, I started a small organization that helped connect feminist women and worked for the Sanders 2016 campaign.
How did you first start getting interested in sex workers' and LGBTQ+ rights?
A: From the time I realized LGBTQ+ folks were treated differently, I've been interested in the rights of non-hetero folks. I grew up with gay and lesbian culture as a constant in my life. And, at about the age of eight, I realized I myself am interested in more than only the opposite sex.
My official foray into LGBTQ+ activism started in college, but I saw myself as an ally at that time. However, after the Pulse shooting, I began to see my role in the LGBTQ+ community not as an ally but as a member of the community. I had quietly come out as bisexual many years before but had never felt comfortable identifying as someone in the LGBTQ+ community. However, after the gut-wrenching experience of watching what I realized was my community face such horrific violence, I decided it was my responsibility as an out bisexual to fight for destigmatization, especially of bisexuals who are at the highest risk for suicidal ideation and attempts.
Around the same time, sex workers started to experience attacks on their primary methods of advertisements, especially on Backpage. As so many of my friends are sex workers, I saw the panic these workers experienced. This is when I began to incorporate sex workers' rights into my activism platform. Then, in 2018, FOSTA/SESTA was introduced and passed. During this time, I dedicated all of my activism to fighting FOSTA/SESTA. During that year, I marched, helped plan harm reduction meetings, petitioned, and contacted government officials. The energy during 2018 was one of terror and excitement as sex workers rallied to fight against these new laws. It was electrifying to be a part of the first International Wh*re's March, but that euphoric buzz of being with other activists was quelled as the reality of a changing internet landscape for sex workers sunk in.
Sex workers are being locked out of their accounts en masse. This is terrifying for sex workers who have already be… https://t.co/8d7TYSFL7A

— Elsie (@Elsie) 1568936565.0
From 2018 to present, most of my activism has been based online, since sex workers work mostly in isolation. Through online communities, I have been able to continue my work in harm reduction, petitioning, and community organizing. I've also written under various pseudonyms (since even working as an activist carries stigma). I've had viral writing, which has given me some hope that sex workers' rights are beginning to creep into the consciousness of civilians, the term for non-sex workers.
Are there any challenges you've faced in activism work? Any particular successes, favorite moments, or pieces you've written?
A: Activism is draining, but there is no better feeling to me than having someone reach out to let me know how I've helped them. This has been especially true of my work as an activist for bisexual individuals. The number of messages I've received from people telling me I gave them the courage to come out or that reaching out to me is the first time they've admitted their attraction to more than one gender has been simultaneously heartbreaking and the most rewarding feeling.
Working as an activist for sex workers has unique challenges in that even associating with sex work as a topic comes with stigma. I usually work under pseudonyms, as I don't want my work in sex work to affect my other activism (I've worked in activism for education orgs which serve younger students).
Activism as a bisexual cis-woman has also been challenging, as biphobia and stigma are often just as hostile, if not more, in the community. Bisexuals have a unique fight, in that they are shunned from straight and gay communities for not being straight or gay enough. It can be painful to watch people choose to repress their complex sexual orientation in order to feel accepted by one group.
Coming out very publicly was one of the best feelings as an activist. It was such a personal act, and the number of friends and acquaintances who reached out to me during that time to tell me their stories was so touching.
Seattle Police shockingly claim sex workers need to be arrested "to disrupt the cycle of violence and abuse". Thi… https://t.co/WocSniI500

— Kshama Sawant (@Kshama Sawant) 1570115501.0
What would you suggest people do if they want to start to get involved in the fight for LGBTQ+ and sex workers' rights?

A: For most people, the most effective activism they can do is within their own communities. Talking about sex workers and LGBTQ+ rights with family and friends may seem menial, but it is some of the most important work we can all do.
To talk to folks in your circles though, you need to be armed with correct information about those you are hoping to help. It is important to avoid savior complexes. Listen to people in the communities you want to fight for. Trusted sources are SWOP chapters, the ACLU, the LGBT Center in Los Angeles (or local chapters to you), and actual LGBTQ+ folks and sex workers.
Of course, you can volunteer and leaflet with local chapters and organizations, but it is also important to support community members directly. You can do this by supporting a business owned by LGTBQ+ folks and sex workers or by tipping them directly!
You do a lot of challenging work. What do you do to take care of yourself and have fun?
A: What's been so great about my current work is the wonderful people I have met. I have never had more fun with a group of people than my sex worker comrades. We take trips, drink wine in the backyard, and gas each other up constantly.
Personally, I go to the gym almost every day and try to spend some time there with my phone off. Turning your phone off is very important for activists (and all workers at this point). In 2019 we can be constantly reached, and it's hard not to engage when you are so passionate about your work helping others.
I also got a fully functional TV for the first time in my adult life this year and now understand the benefits of winding down watching TV (even if I mostly watch The Office).
Sites like Facebook will have more and more influence over our elections in the future.
America's favorite uncorroborated news story of the moment is that the Russian government masterminded Trump's rise to power. It's easy to understand why. Introspection after a loss is difficult, and rather than face themselves, the DNC decided to have a seance, evoking a Cold War ghost to explain their defeat. It's somewhat comforting to assume an international conspiracy was behind the Hillary Clinton's failure in the 2016 election. It absolves the DNC of any responsibility to change their conduct or adjust their political strategy. That said, there is no hard evidence of collusion, but rather a string of awkward encounters by Trump's largely inexperienced, and frankly stupid, staff. The meat of Russia's "interference" came in the form of social media bots, fake accounts that would automatically repost sensationalist headlines to drum up support for Trump. These accounts are pretty easy to spot however, as they don't even come close to passing a turing test.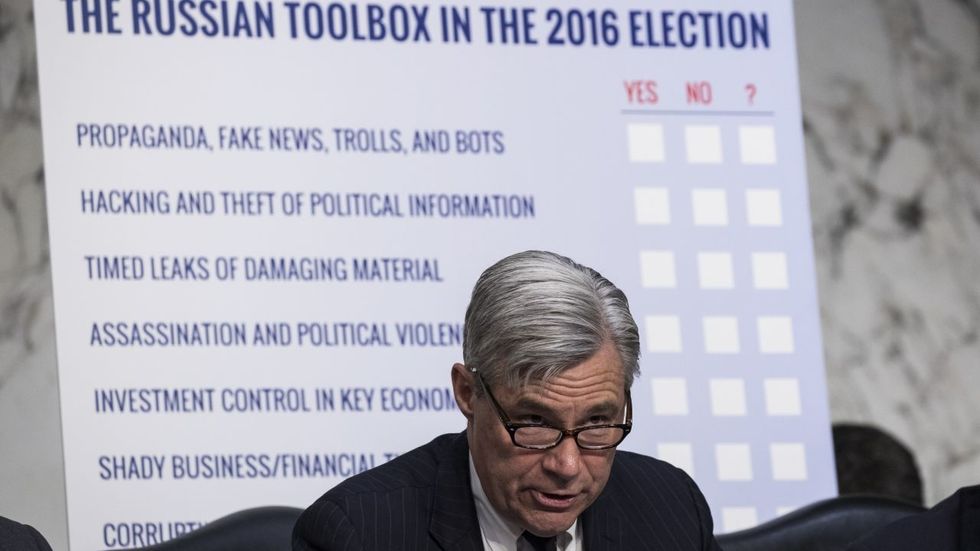 Blaming Russia is too easy
Still, the creation of Russia's bot army had to be predicated on some form of information, and many have accused Putin's government of tracking users' Facebook data in an attempt to gain a psychological understanding of the average American voter. This is where Aleksandr Kogan comes into play. Kogan sold the data of some 87 million Facebook users (collected via a quiz app) to Cambridge Analytica, a political consulting firm hired by the Trump campaign. Cambridge Analytica's goal was to create psychographic voting profiles. While there's no definitive connection between Cambridge Analytica and Russia, the precedent set by CA and their illegal exploitation of Facebook is a frightening one. If a private company is collecting data on citizens, it's a pretty safe bet that governments around the world are doing the same. While the Democratic Party's Russophobia is definitely a reaction to losing in 2016 more than anything else, but it accidentally shed light on an important issue: our data isn't safe, and with recent improvements AI and voice recognition software, we'll soon have the technology to not only create comprehensive individual psych profiles, but to tailor campaigns to individual voters.
Obviously companies like Google and Facebook have large stores of internal data, and they've certainly been amenable to
selling it
, but academic researchers (like Kogan) also have large data caches. Behavioral psychologists use Facebook in studies all the time, and the academic world isn't particularly well-known for its cyber security. Even in the event that these databases aren't hacked, there's nothing to prevent a researcher from
selling their findings
after their study is complete. The quick fix is to let Facebook block third parties from collecting data on its users, and for its part, Facebook has done just that. They've begun
blocking apps
from collecting information, and have also limited the number of researchers allowed to look at data on the site. Only academics researching political elections through the lens of social media are
permitted to apply
for access to Facebook's database.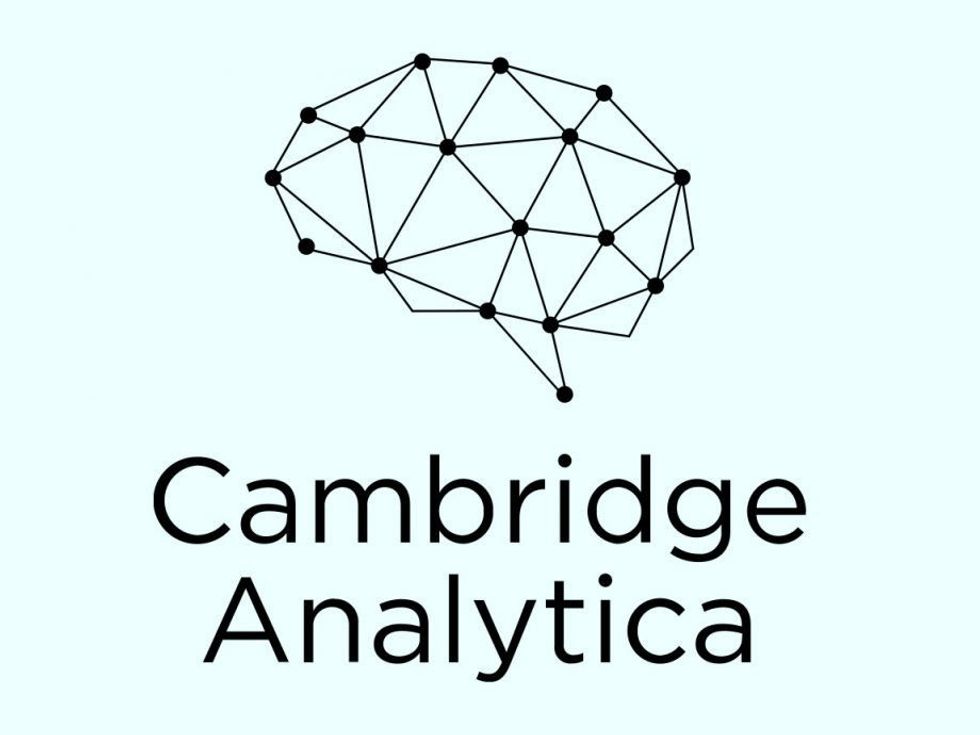 Cambridge Analytica
At a glance, these robust safety measures are a breath of fresh air. It isn't often that a tech company is so committed to its customers' privacy. That said, when things look too good to be true, they usually are. If Facebook continues its path to prohibition, "only Facebook will really know very much about how Facebook actually operates and how people act on Facebook," warns Dr. Rasmus Kleis Nielsen of Oxford University. Sure, measures like these could protect data from outsiders, but it would also give a private company sole proprietorship over the most comprehensive database of human behaviors and tendencies ever created. Facebook would have even more sway over our local and national elections than it already does, and would gain a monopoly over 2 billion people's personal data. Essentially, Facebook could name its price. Because of the way the Internet works, there's no way to effectively protect our Facebook data without severely compromising our freedom. And even if we were to let Zuckerberg shut everyone out of Facebook's data vaults, this doesn't prevent other websites or services from collecting information on us. It doesn't make us any safer. Our sensitive information is freely available to anyone who knows how to access it.
As technology improves, it's going to become more and more difficult to tell what is and isn't fake news–whether or not that article you just read was an advertisement for Tide or some political campaign you weren't aware of. For better or worse, we've set out to map the entire spectrum of human behaviors. Eventually, marketing campaigns will be so advanced, so accurate in their mapping of our desires, we may forget that we ever had the capacity to think. Somewhere, the ghost of B.F. Skinner smiling.

Are you interacting with a real person, or an automated program? Sometimes, it's hard to tell
For years, science fiction writers have been telling us robots are going to take over the world. It turns out they were right.
But, it's we humans who are doing the androids' dirty work. Unless you've been living in a cabin deep in the woods without the internet (and if so, do you have an extra bunk?), you are probably familiar with the scourge of "Bots," even if you don't recognize the invasion. Bots, short for "robots," are automated programs that run over the internet. On social media, bots have made their presence felt through a wave of fake accounts posing as real people, some 48 million on Twitter alone.
Spotting a bot can be tricky.
Many of the accounts look and feel like real people, but it's worth taking the time and effort to weed out the phonies. Fake social accounts can do real harm through the spreading of misinformation. It's important to be able to recognize and eliminate bots, because according to computer scientist Chengcheng Shao who said to MIT Technology Review, "Social bots play a key role in the spread of fake news."
Perhaps you recall that during the lead-up to the 2016 presidential election, Pope Francis shocked the world by endorsing Donald Trump. It was the top fake news story of 2016 and earned nearly a million Facebook engagements. Fake news works, it always has, and it isn't going anywhere. Which is why last January, Pope Francis said we all need to recognize the "snake-tactics" of the "crafty serpent" that go all the way back to the Book of Genesis. When the Pontiff himself declares, "the truth will set you free," it's time to identify and eliminate the bots in our human lives.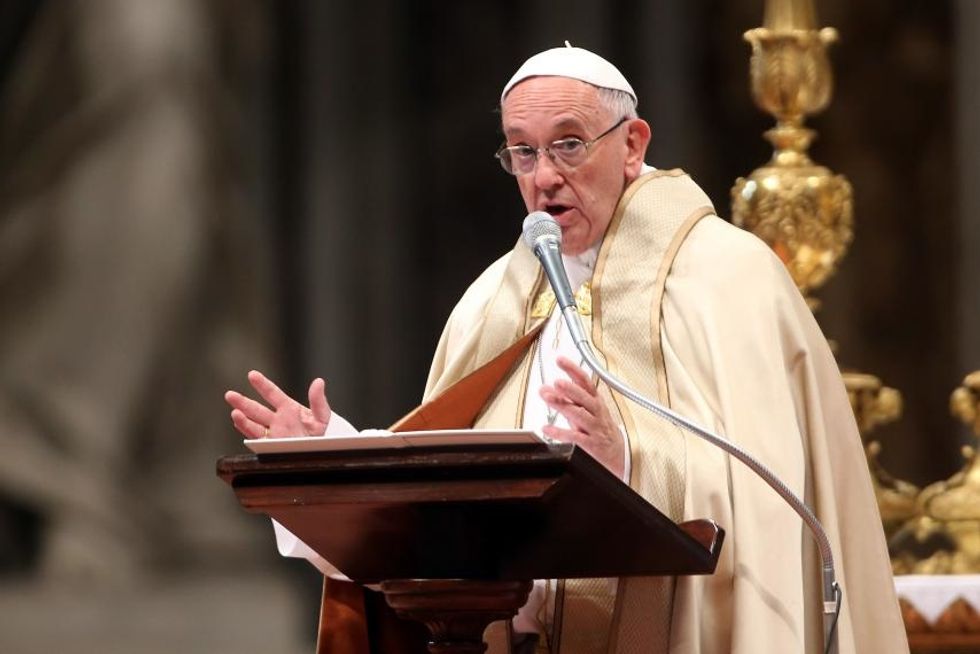 Pope Francis addresses the scourge of fake news at the Vatican https://goo.gl/uz6gFJ
Unfortunately, there isn't a single characteristic to help spot a bot, but there are broad identifiable patterns.
First and foremost, no matter the social media site, ask yourself a simple question when you see a post from someone you don't know personally (or more likely a post from someone you do know, reposting some "person" you don't):
Does this account seem like a real human being? Common sense is on your side. Use it.
Let's start with Twitter, where the homepage of a user can tell a lot. If the bio reads like something Rosey from The Jetsons would spit out, it's a flashing sign of online garbage. Real people write real bios. Is the avatar the default silhouette? Is the Twitter handle gobbledygook no human would choose? Do they post all the time, morning, noon, and night? People sleep, bots not so much. Or conversely, do they only retweet and repost, often to multiple accounts? This isn't how humans engage on social media.
These are the obvious ones, but of course, the bot factories are a lot more complex.
Here are a few more telltale Twitter questions to ask: Does the account follow a ton of people with few followers of its own? Has it followed and unfollowed you in a short amount of time? (Google "Who Unfollowed Me on Twitter" for a simple link), Did you get a reply in microseconds? Do the comments, retweets, and reposts appear to be from other bots? Does the Tweet originate not from the web or mobile, but "from API," which is often automated? Are there multiple posts about breaking news within minutes? (The Parkland shooting unleashed a near-instantaneous torrent of Russian bots.) Does the account interact with friends and foes in the same way you do? If not, chances are, it's a bot. Another trick if you're still stumped is to take the avatar photo and reverse image it. If it pops up all over the web, it's probably a stock photo, which isn't necessarily rock solid--mine is currently of legendary Philadelphia Eagles QB Nick Foles--but it's fairly obvious if it matches up with the other giveaway signs. Two other helpful tools to verify Twitter accounts are Botometer and Botchek.
Facebook has one simple built-in bot eliminator, which is that you have to accept invitations from others.
Use the old childhood axiom of not taking candy from strangers. If you don't know the person, or you have no mutual friends, ignore the request. You can also look up the account to make sure.
Other Facebook warning signs include an older pre-Timeline layout, an attractive female model as the profile picture (men are such easy marks), an empty wall or one with few personal updates and responses, or an enormous amount of "likes" that have seemingly zero in common. Again, does the account look like yours? The Facebook Help Center has a tool to show what bots you followed, but it's limited to bots you directly followed, not your friends, and it doesn't go that far back. Consider it a starting point.
But what about bots on other social platforms?
The New York Times just ran a fascinating story on combatting Instagram bots, which pointed out the most obvious ones, those following 7,500 accounts, the maximum allowed, without a single posted photo or profile picture. Other fishy things to look for are: Accounts with a lot of followers, say 25,000, and little engagement, say two likes, on a photo, an account with a giant inorganic spike in followers, or an account following many more on the 'Gram than it has followers.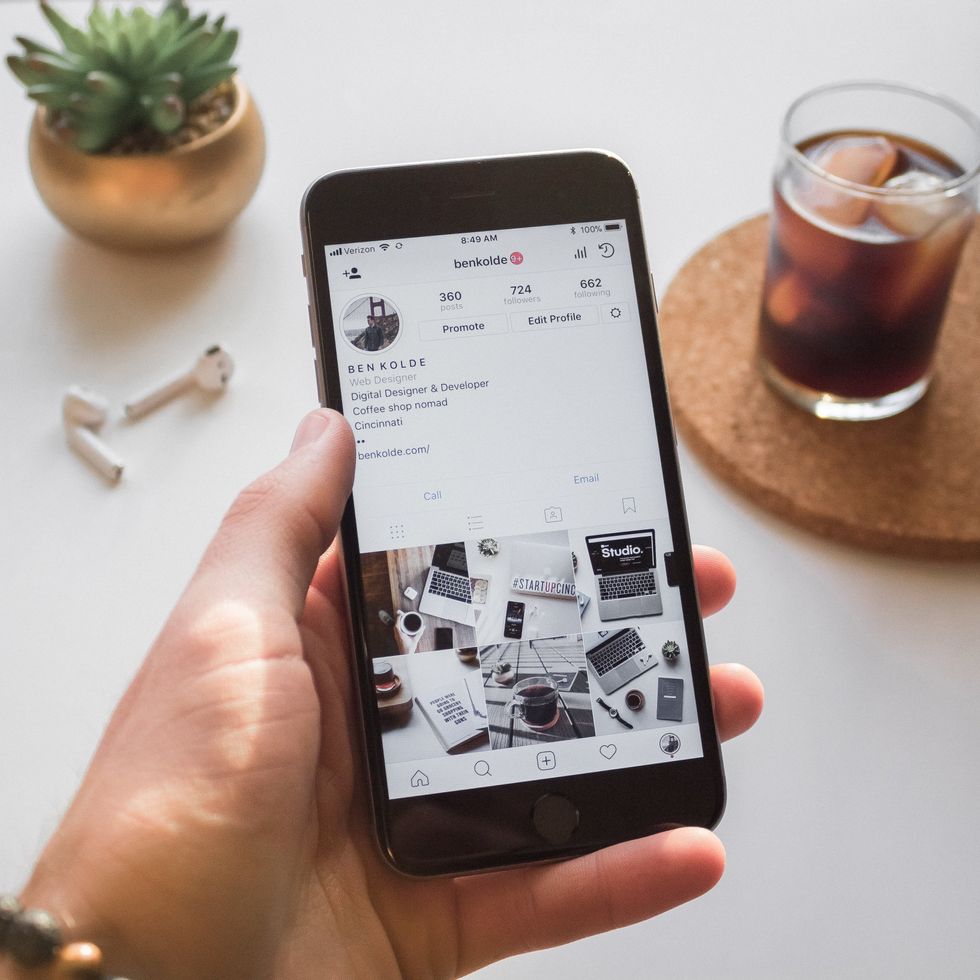 Beware of instagram accounts with thousands of followers, and no picturesPhoto by Ben Kolde
Spotting and blocking the fraudulent is key to a healthy social media existence.
But remember, bots aren't the biggest problem. We are. A new study by three MIT scholars found that on Twitter, most fake news is spread by humans, at a speedier rate, and at a much higher volume. Fake news stories are 70% more likely to be spread than actual news stories and reach 1,500 people six times faster. Why? The scholars theorize it's a combination of human impulses. Fake stories, often with insane too-good-to-be-true headlines, seem novel, so we share them to be "in the know." Bullcrap also triggers "surprise and disgust," whereas accurate stories engender sadness, anticipation, and (gasp) trust.


You can train yourself to spot a bot, but it's not enough. Check yourself first. Otherwise, when the robots do officially take over, we'll only have ourselves to blame.