Citizens are protesting a bill that would undermine their freedom and subject them to mainland China's draconian judicial system.
Thousands of protestors stormed Hong Kong's government headquarters, taking control of a legislative building for hours before being attacked with tear gas and dispersed by riot police. Inside the legislative building's main chamber, the activists, mostly young people, hung banners reading: "There's no rioters, there's only tyranny" and "There is no way left." Their stand is the culmination of mounting tensions over a bill that would allow mainland China to extradite citizens of Hong Kong in order to face the draconian Chinese judicial system.
"But isn't Hong Kong part of China already?" you might be wondering. Yes, but not exactly.
One Country, Two Systems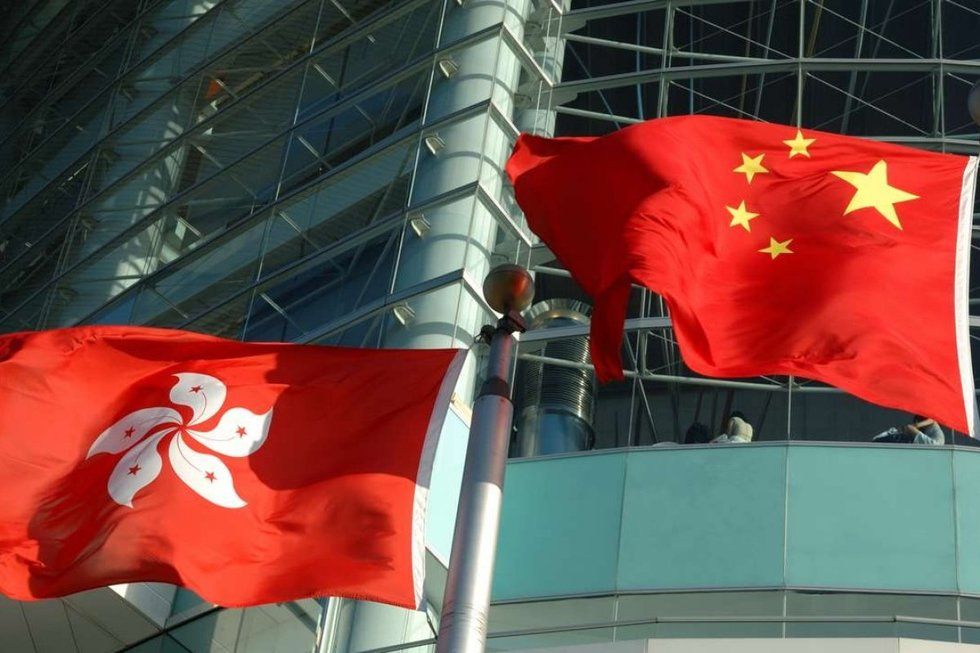 Shutterstock
Up until 1997, Hong Kong was a colony of the United Kingdom. Upon its return to Chinese sovereignty, China signed the Sino-British Joint Declaration, a treaty that decreed: "The socialist system and policies shall not be practised in the Hong Kong Special Administrative Region, and the previous capitalist system and way of life shall remain unchanged for 50 years."

Essentially, this agreement mandates that while Hong Kong will be a part of mainland China, it will still enjoy a high degree of autonomy, including its own legal, legislative, and economic systems––at least until 2047. After that, nobody is really sure what will happen. That uncertainty, especially regarding fear over loss of freedom, has lead to a high degree of pro-independence sentiment amongst youth in Hong Kong.
The 2019 Hong Kong Extradition Bill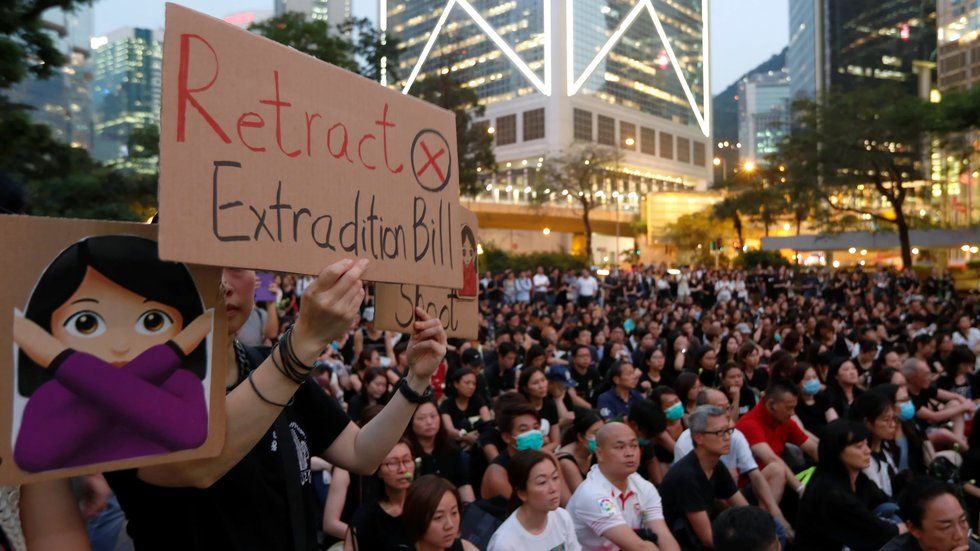 ©Reuters
Otherwise known as the Fugitive Offenders and Mutual Legal Assistance in Criminal Matters Legislation (Amendment) Bill 2019, this bill proposed in February by the Hong Kong government would allow suspected criminals to be extradited to face trial in Taiwan, Macau, or mainland China. This means that, hypothetically, a Hong Kong citizen accused of dissonance against the mainland Chinese government could be whisked away to face criminal trial in mainland China, where such offenses can carry harsh penalties including execution.

Many Hong Kong citizens have rightfully derided the bill as a means of undermining their freedom and giving mainland China a legal means to prosecute them and other international people for perceived political slights. Authorities in Taipei have rejected the bill on similar grounds.
The Protests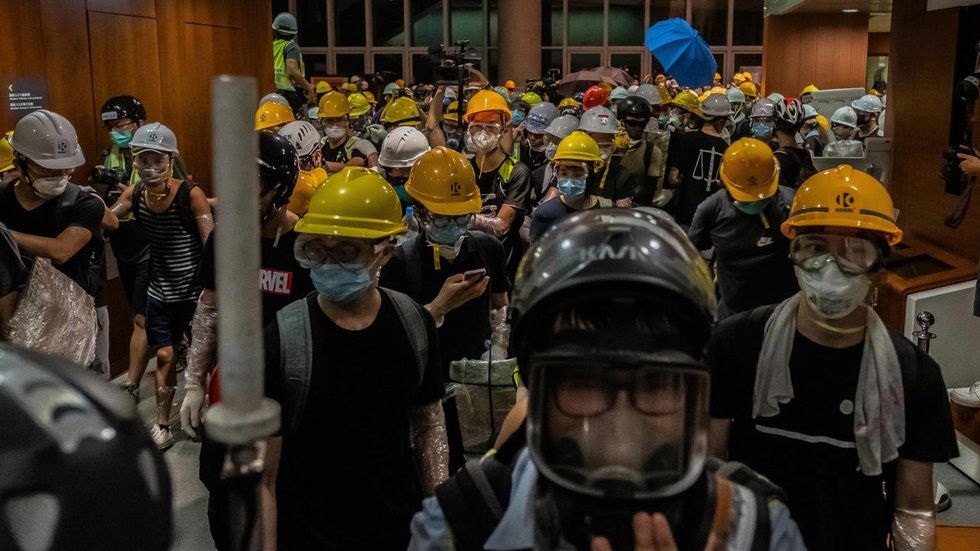 Channel4000
On March 30th, amidst widespread, vocal calls from both the Hong Kong populace and the international community to discard the bill, the Hong Kong government rolled out amendments to the bill. This did not satisfy the Hong Kong populace, which overwhelmingly supported a full removal, so on June 9th they took to the streets, nearly 300,000 strong.

In opposition to the voices of its people, Hong Kong refused to withdraw the bill. Then, on June 12th the protests turned violent. Police responded with rubber bullets and tear gas. Protesters were not dissuaded, turning out again on June 16th, nearly 2 million strong.
Hong Kong leader Carrie Lam relented two days later, apologizing for "the deficiencies of the (Hong Kong) government" and tabling the bill until further notice. Her actions came too little too late and were deemed as insufficient by the populace––they did not want the bill tabled—they wanted it discarded completely, along with Lam's resignation.
Without proper resolution, the protests have continued to escalate. According to CNN, the protesters currently have five demands: "They want a complete withdrawal of the extradition bill, an investigation of police brutality, retraction of the characterization of the protests as riots, the release of arrested protesters, and leader Carrie Lam to step down."
Why You Should Care
Governments work for their people––not the other way around. A government that fails to properly represent its people should be subject to the full force of its people. The Hong Kong protests serve as a necessary example of this force in action.
When the government does not listen to petitions and condemnations, people need to take to the streets in protest. When the government does not listen to protest, people need to rally together and confront their government head-on, by whatever means necessary. To be clear, a government that does not represent its people is a tyranny, and nobody who values their own freedoms should ever allow themselves to be ruled by tyrants.
While the situation in Hong Kong continues to develop, and while the police have brutalized the protestors on an ongoing basis, the protestors have risen again and again. Slowly but surely, their rage has lead to government action. The whole world is watching to see what happens next, but it's important to realize that these protests don't exist in a bubble. The same tactics that work in Hong Kong will work anywhere else in the world, as long as people turn out in large enough numbers. Peaceful protest is great when the government is willing to listen, but "no" is not an acceptable answer.
In 2019, the equivalency of knowledge and power is not just an adage, but a warning. However, an American public that stays defiantly informed can also turn knowledge into hope.
Author Isaac Asimov once said, "There is a cult of ignorance in the United States, and there has always been.
The strain of anti-intellectualism has been a constant thread winding its way through our political and cultural life, nurtured by the false notion that democracy means that my ignorance is just as good as your knowledge." In 2019, the equivalency of knowledge and power is not just an adage, but a warning. However, an American public that stays defiantly informed can also turn knowledge into hope.
Here are 10 books every (informed) American should read:
Travels with Charley: In Search of America by John Steinbeck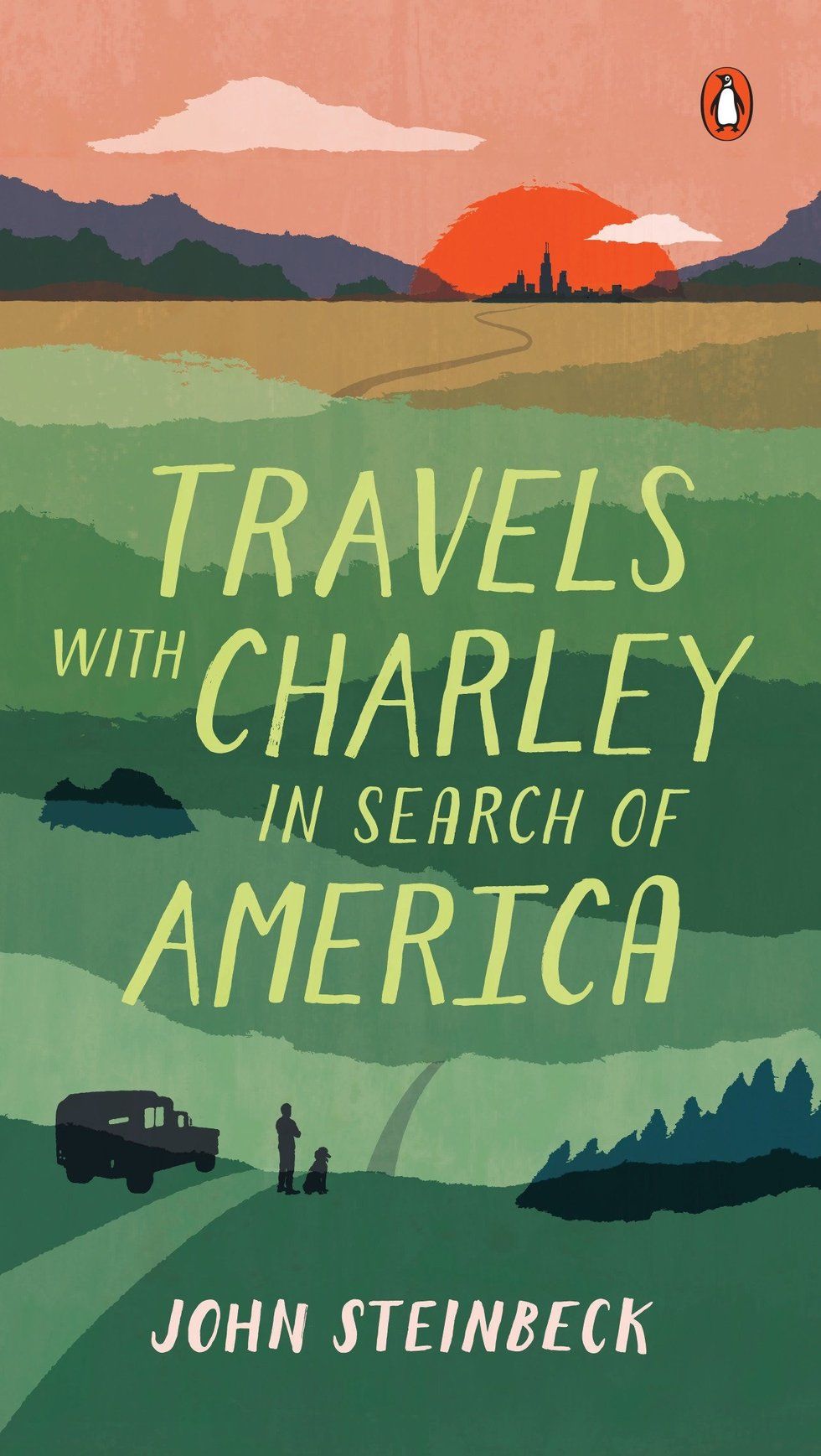 If you don't read the Steinbeck classics, The Grapes of Wrath and Of Mice and Men, you're doing yourself a disservice. But, if there's only one Steinbeck book you do make time for, make sure it's his autobiographical travel memoir of taking his lumbering RV and charismatic dog across America. He makes due with whatever conversation and company he finds, not driven by any great American ambition other than finding moments of connection in a diverse landscape.
Catch-22 by Joseph Heller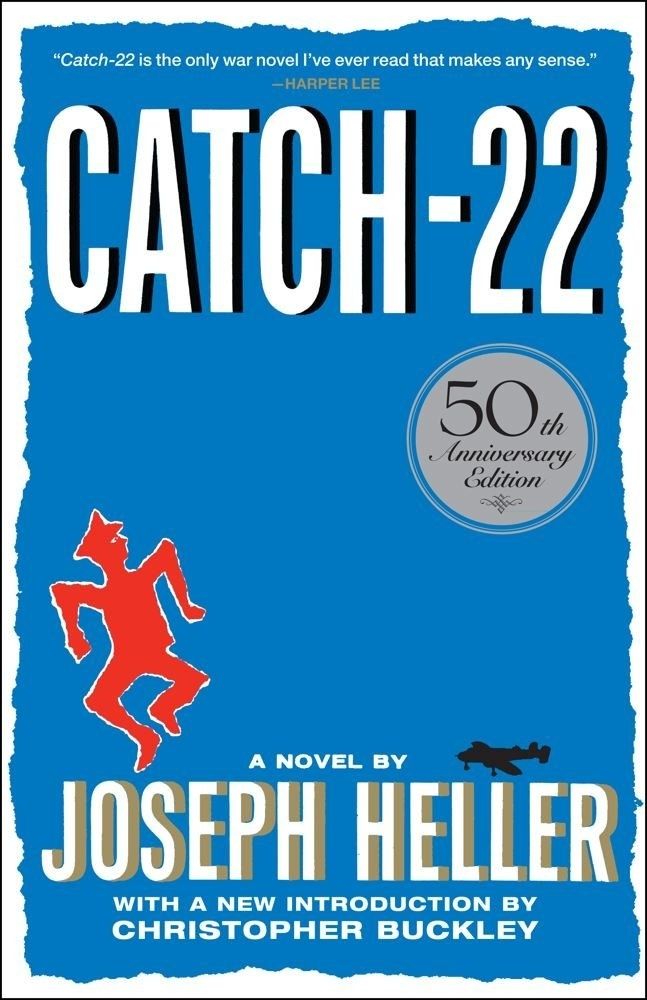 One of America's most loved authors, Heller's humor and biting observations capture the precarity of individualism in the face of war. The foundations of American cynicism and anti-war sentiment are encapsulated in the eponymous bureaucratic rule of Catch-22: "a man is considered insane if he willingly continues to fly dangerous combat missions, but if he makes a formal request to be removed from duty, he is proven sane and therefore ineligible to be relieved."
Frankenstein by Mary Shelley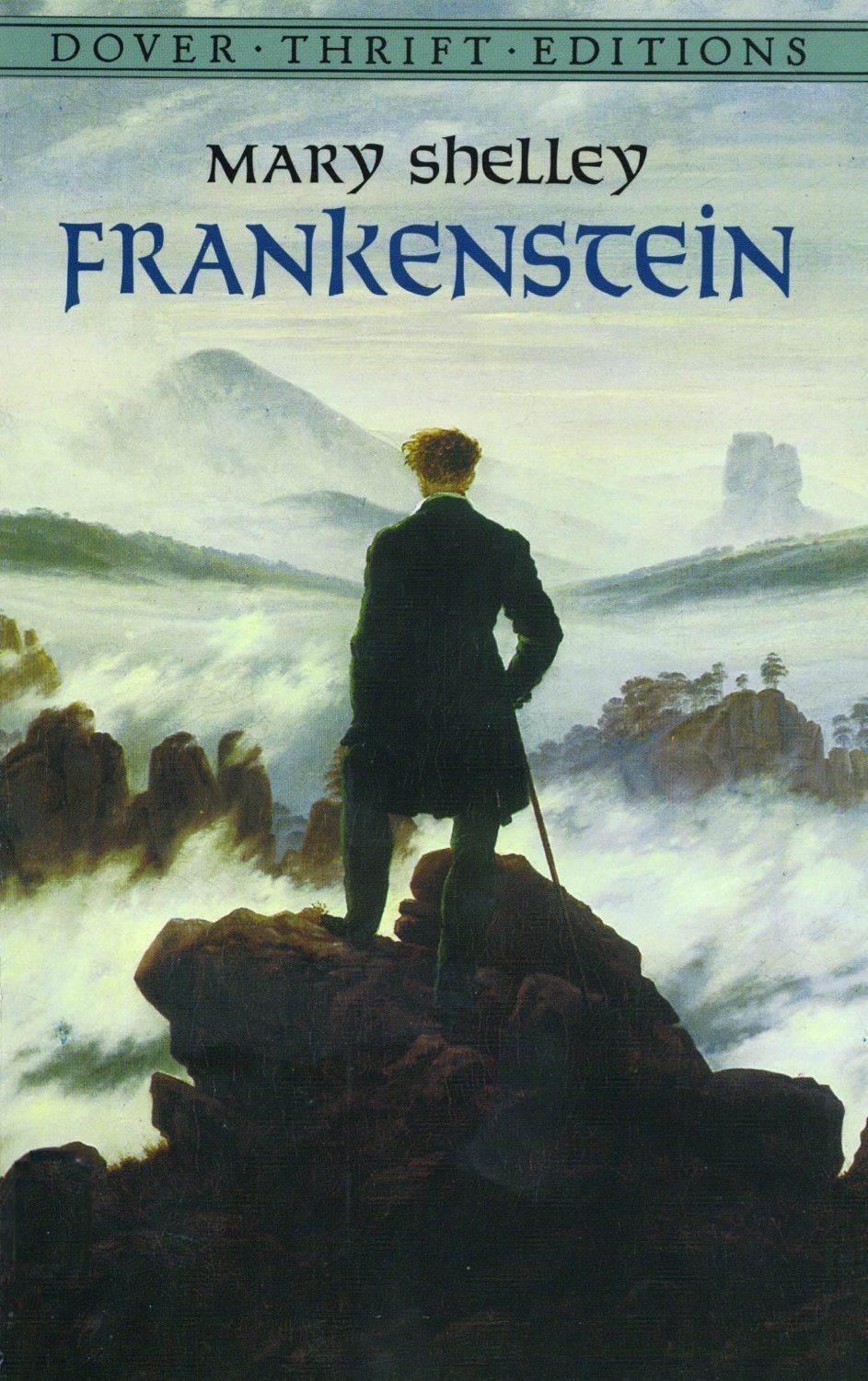 As much as the movie adaptations of Frankenstein's monster are icons in America cinema, the philosophical depths of the novel are sadly lost. Individuality and personal responsibility are two major burdens that neither creator nor creation are capable of managing well. There's also something to be said about the element of spectatorship that Shelley frames the novel with, as the story unfolds through a series of letters and switches narration like a mind-bending Black Mirror episode.
Between the World and Me by Ta-Nehisi Coates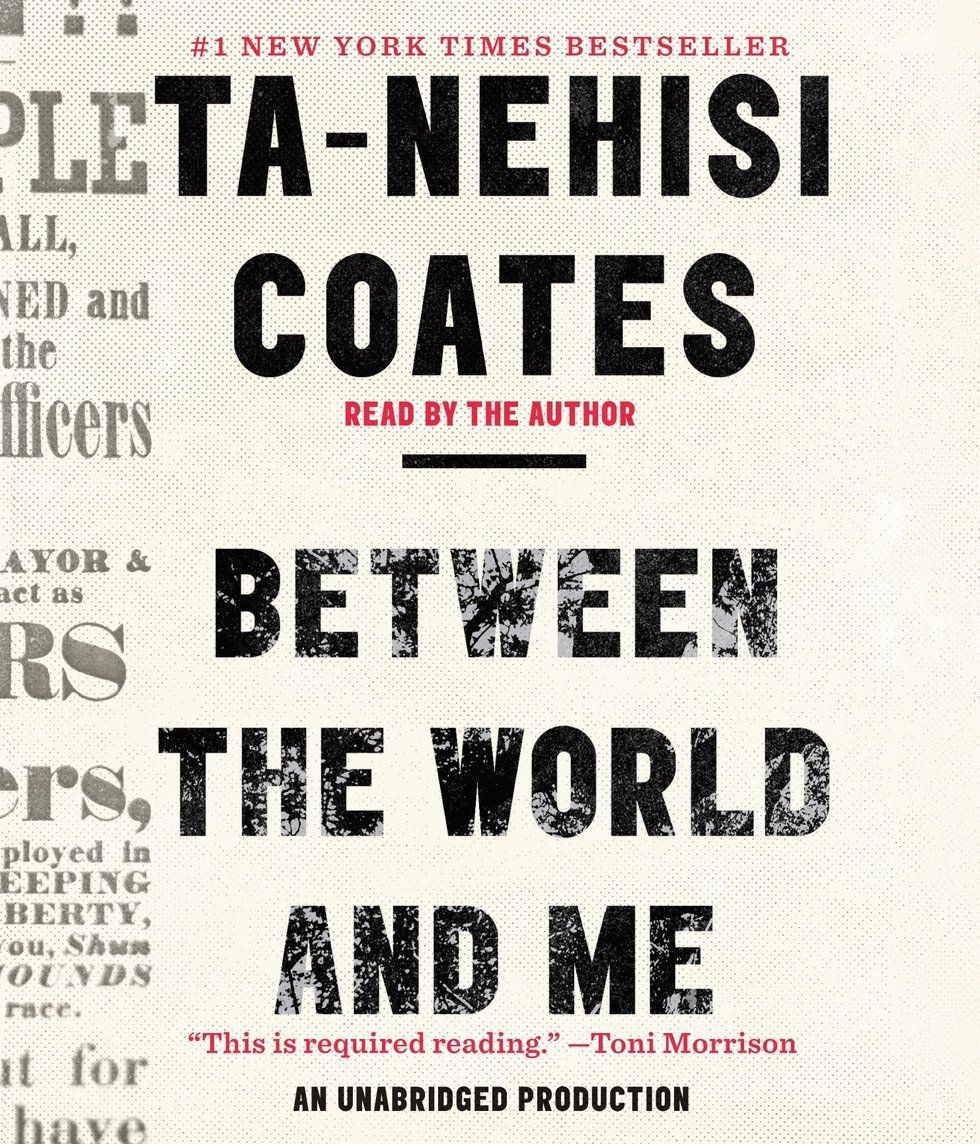 Coates manages to capture both the history and enduring tension of race relations in modern America in what Toni Morrison calls "required reading." Written as a letter to his son, Coates' writing is an alchemy of memoir, oral history, and calls to action. He aims to explore how "Americans have built an empire on the idea of 'Rae,' a falsehood that damages us all but falls most heavily on the bodies of black women and men...What is it like to inhabit a black body and find a way to live in it?"
The Hitchhiker's Guide to the Galaxy by Douglas Adams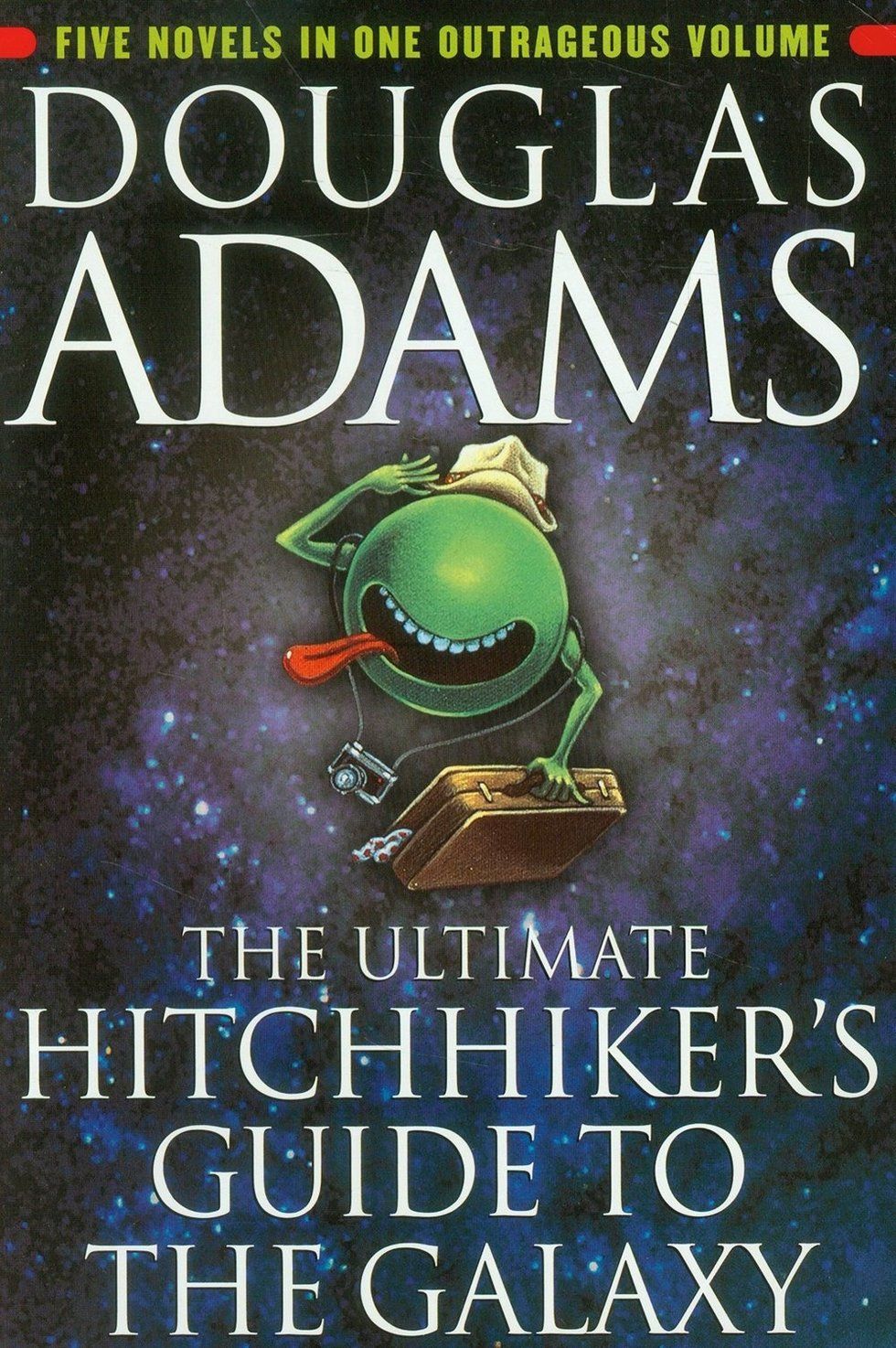 This classic fantasy adventure isn't a political science essay or a philosophical treatise, but the payoff is just as strong–if not stronger. Alienation, otherness, nihilism, and, above all, personal resilience take Arthur Dent through the galaxy after his home (along with the rest of earth) is destroyed one casual morning.
Ender's Game by Orson Scott Card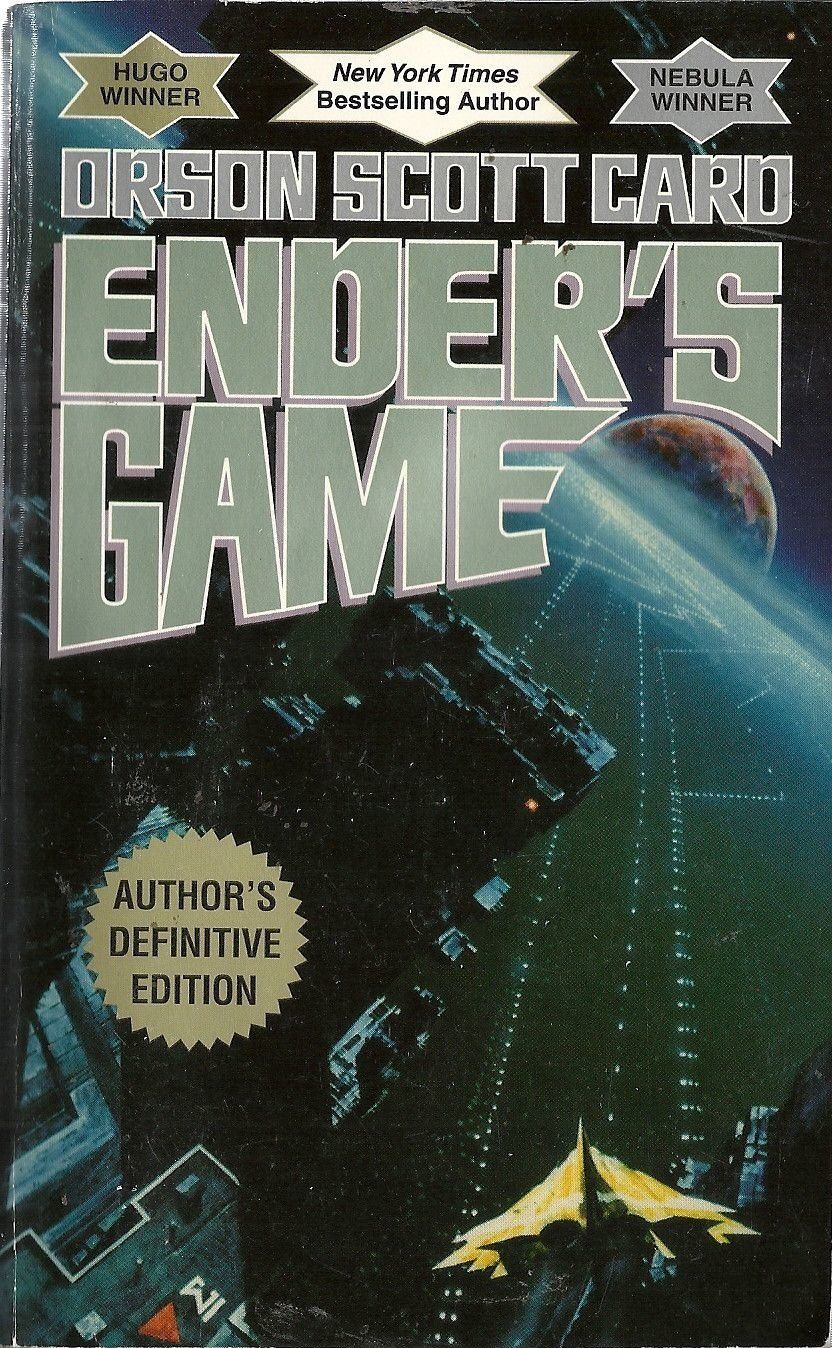 In the same vein, this sci-fi novel is like Machiavelli's The Prince retold as a dystopian space saga. The value of individual innocence in the face of the greater good is challenged. The series explores the moral boundaries of powerful men using innocents as weapons in a war they can't understand.
Bad Feminist by Roxane Gay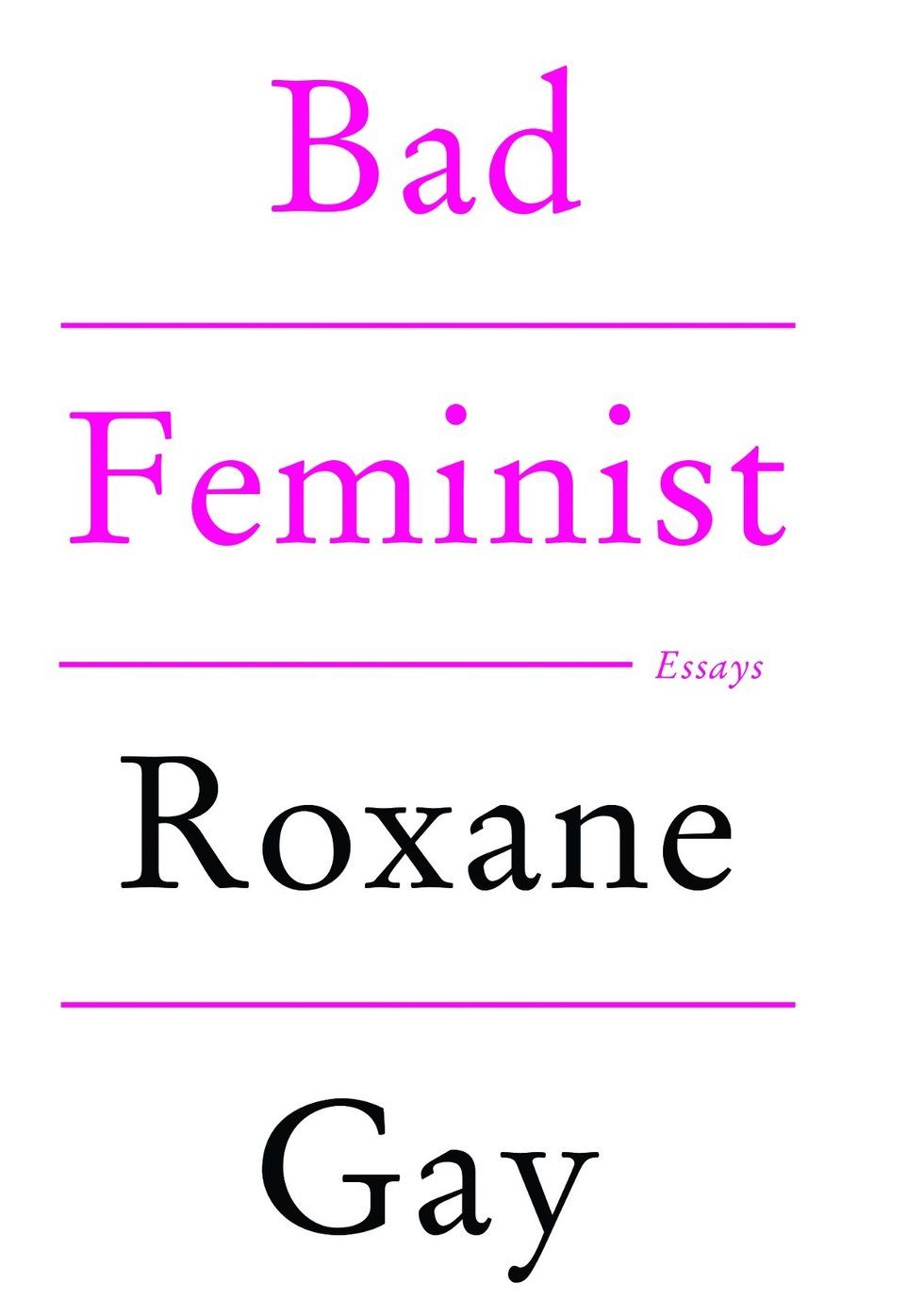 Gray's book of essays explores the contradictions inherent in what we understand modern "feminism" to mean. Mixing humor with sharp observation, Gay targets issues as banal as choosing pink as her favorite color as well as timelessly complex matters such as domestic abuse and abortion.
Fahrenheit 451 by Ray Bradbury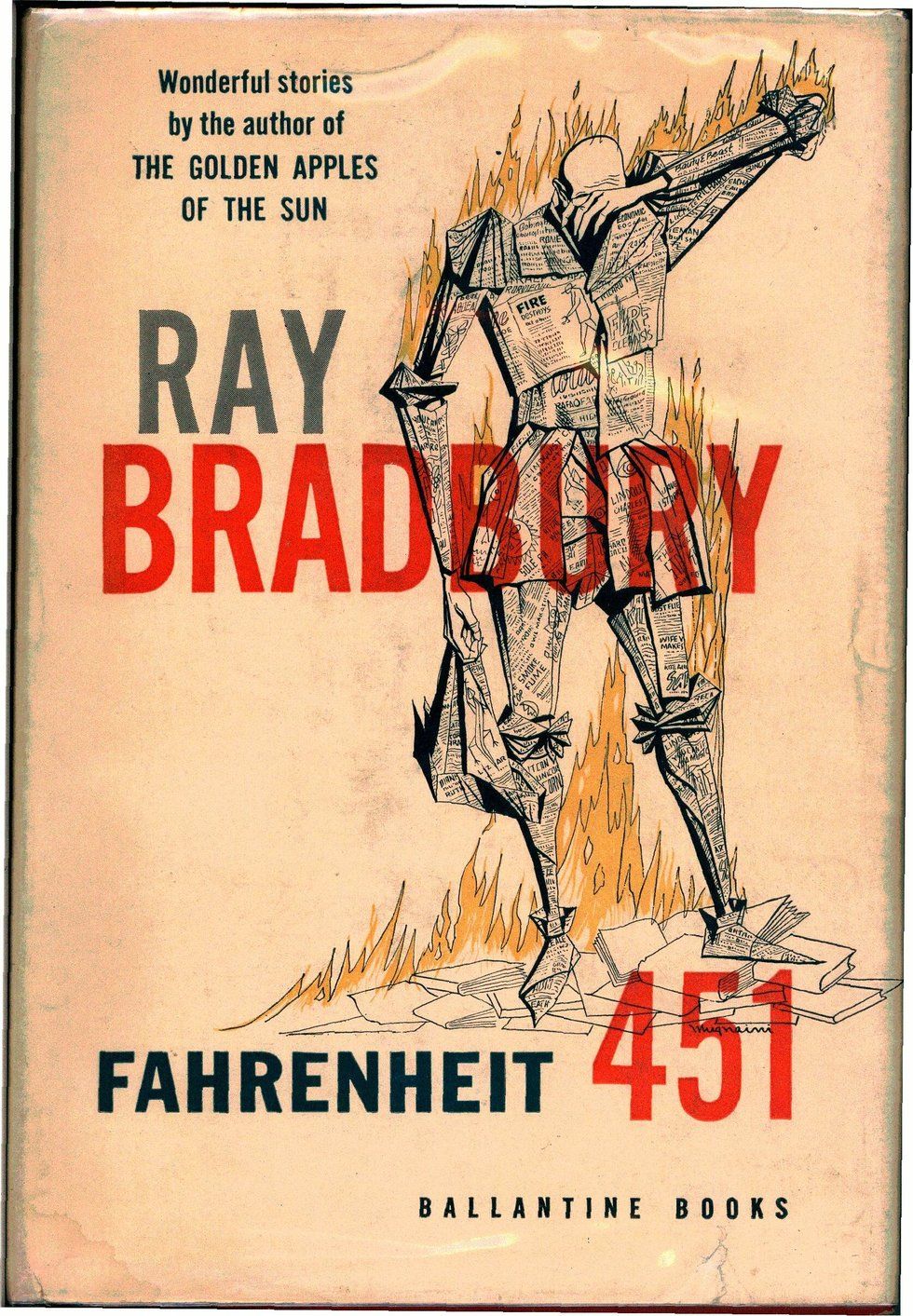 This one also gets named on every list of "books you need to read" because of its plain and eerie predictions of how dependent society will become on media for its opinions and worldview, as well as entertainment.
The Little Prince by Antoine de Saint-Exupéry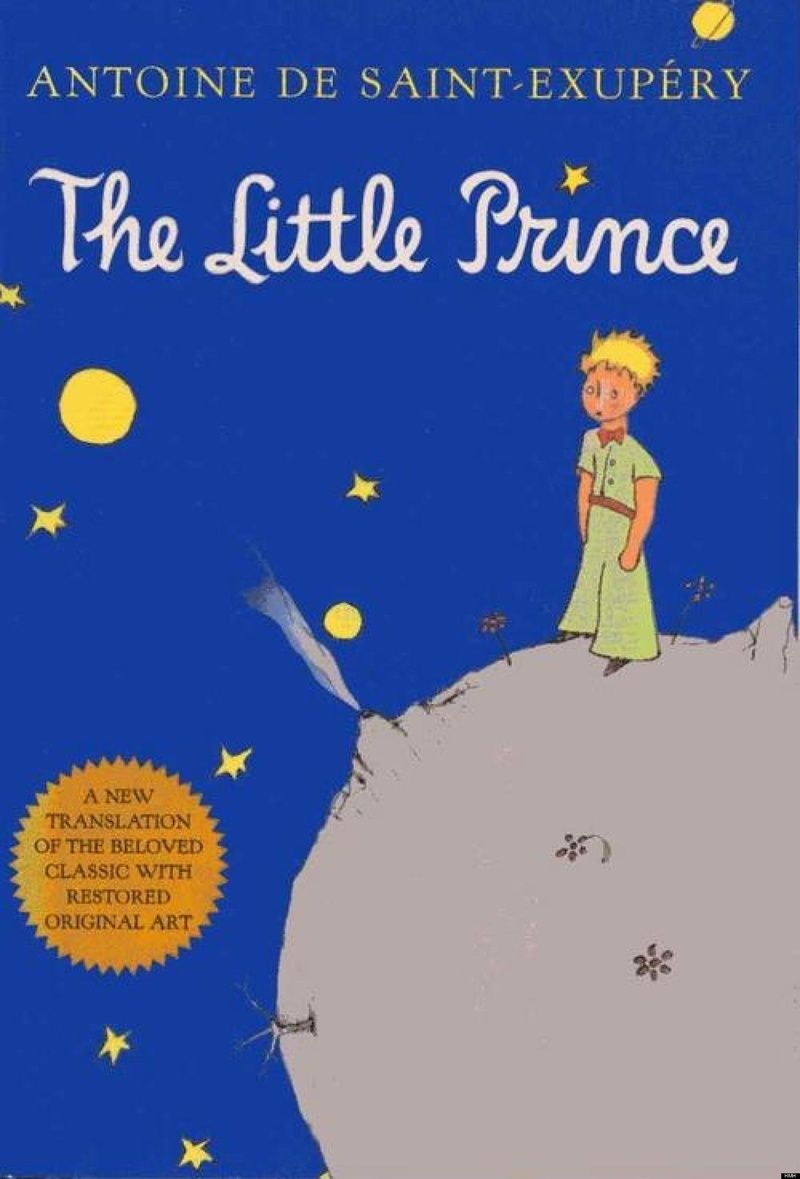 If you can't read the entire canons of solipsism, emotional psychology, and the art of satire, you can absorb the whimsical explorations of The Little Prince. Put simply, a boy prince journeys from planet to planet, each populated by a single adult. His conversations with each one create "a heartfelt exposition of sadness and solitude." Originally written in French, it's universally poetic.
1984 by George Orwell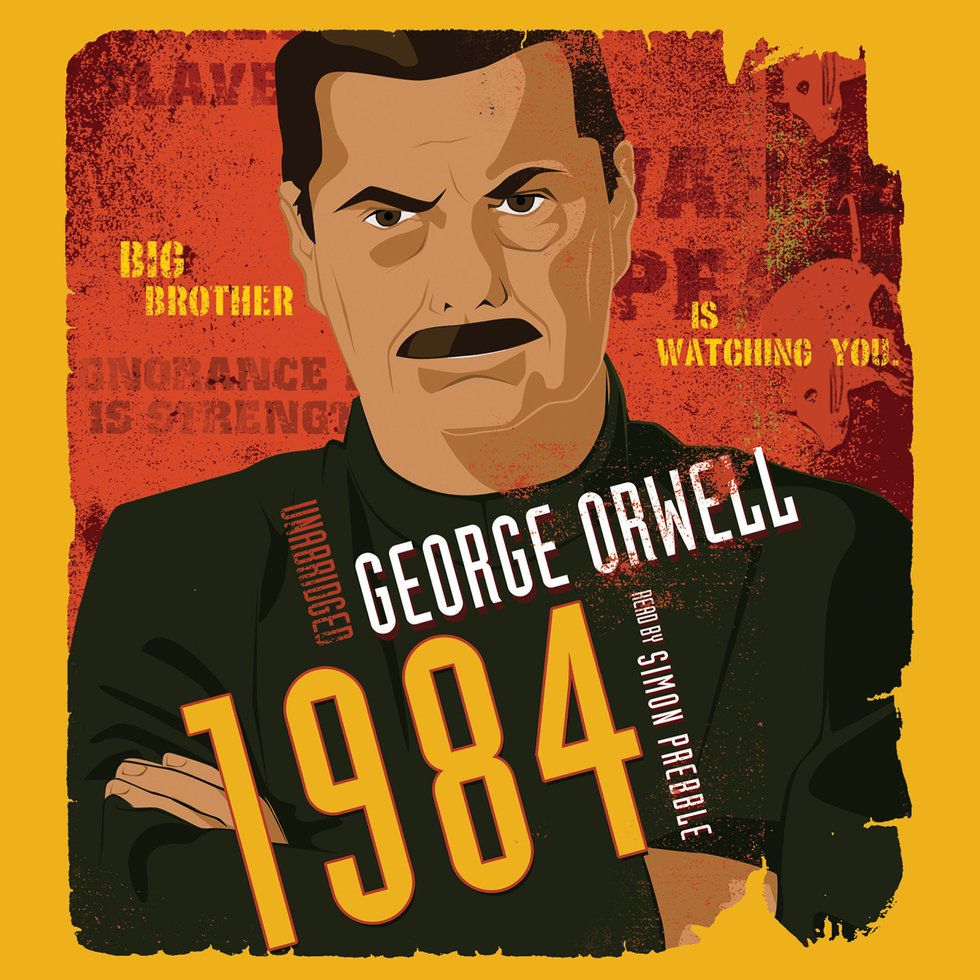 Knowing the references isn't enough with this classic; again, you have to read it for yourself in order to see dystopian America in your mind's eye. From the cognitive dissonance of war crimes to the contradictions of government propaganda, you need to come to your own conclusions about what an Orwellian future looks like.
50 years after M.L.K. was assassinated, his legacy continues to inspire. Who are the strongest voices fighting for his vision?
In the 50 years since Dr. Martin Luther King Jr.'s death, his legacy has only gained momentum as activists and everyday citizens fight against prejudicial policies that would scale back his vision of equality, rather than realize it. The March on Washington may be most commemorated for Dr. King's speech on August 28, 1963, but the determination of the Civil Rights Movement inspired even more than the 250,000 people who demonstrated in the nation's capital that summer. Dr. King declared, "Go back to Mississippi, go back to Alabama, go back to South Carolina, go back to Georgia, go back to Louisiana, go back to the slums and ghettos of our northern cities, knowing that somehow this situation can and will be changed."
True to his legacy of equality, Dr. King's passion touched people from all walks of life, from famous actors and politicians to scholars and everyday citizens. Here are 5 people whose aspirations were inspired by MLK:
1. Ineva May-Pittman, activist and NAACP member who marched with Dr. King:
"I just felt–free. With all these people from all across the country and the world, of all ethnicities, together–no incidents or anything, and everybody was friendly toward each other...Why can't this be, you know, all the time? So we had to come back and double our determination to try to make it be. And we still workin' on it."
2. Frankye Adams-Johnson, activist and teacher who marched with Dr. King:
"I felt that somehow we had achieved whatever this freedom meant, that it had been achieved there in Washington. We had marched, we had listened to speeches, and we had been moved by the great Martin Luther King, Jr." Reflecting on the summer of 1963, she says, "I envisioned that our quality of life as an African-American people … would be better for more of us than the handful that it is. I don't want to put a damper on celebrating and commemorating. But I will just say there's still so much more we need to be fighting for."
3. Forest Whitaker, actor:
"We followed him because he was holding your hope. The hope that your life would be full and complete with equality. There are few people in history who take that position that allows people to follow and change, who represent something powerful...He did it in this country and made people walk with him towards a better life. I think it's difficult for the next generation to see the things that happened before...So you have to continually, historically remind them and try to make them aware of what Martin Luther King was doing that we are all in this together. And that hope is alive today."
4. Barack Obama, 44th President of the United States:
"Dr. King was 26 when the Montgomery bus boycott began. He started small, rallying others who believed their efforts mattered, pressing on through challenges and doubts to change our world for the better A permanent inspiration for the rest of us to keep pushing towards justice."
5. Stevie Wonder, along with 80 other iconic figures, and the youth of today:
In commemoration of Dr. King's assassination in Memphis in 1968, musician Stevie Wonder created a powerful tribute to Martin Luther King that called upon figures from Apple CEO Tim Cook and London Mayor Sadiq Khan to Serena Williams and Paul McCartney. Most powerfully, he called for all Twitter users to post their own dedication to Dr. King and how he continued to inspire today's generation. He posted, "On April 4, 1968 at 7:05 p.m. central time, Dr. King's life was cut tragically short. 50 years later a need for his dream to be fulfilled is far greater than ever. Share your dream & post your own #DreamStillLives video. Spread love...spread hope"
Meg Hanson is a Brooklyn-based writer, teacher, and jaywalker. Find Meg at her website and on Twitter @megsoyung.

A third swell of protests over hikes in gas prices erupts in violent riots and public outcry over France's social inequality.
In the heart of Paris, the Champs-Elysées and the Arc de Triomphe were scaled by protesters and graffitied on Saturday. Police fired tear gas, stun grenades, and water cannons at masked citizens donning bright yellow vests as they (the citizens) set fire to buildings and hurled crude projectiles in the streets.
Recent hikes in gas prices under President Emmanuel Macron have driven people to form a leaderless movement on social media and take to the streets.The most recent announcement of another tax increase set to begin on News Years Day initiated the first wave of demonstrations in mid-November. The price hike will add to an existing 23% rise in diesel costs that's occurred during Macron's first year as president.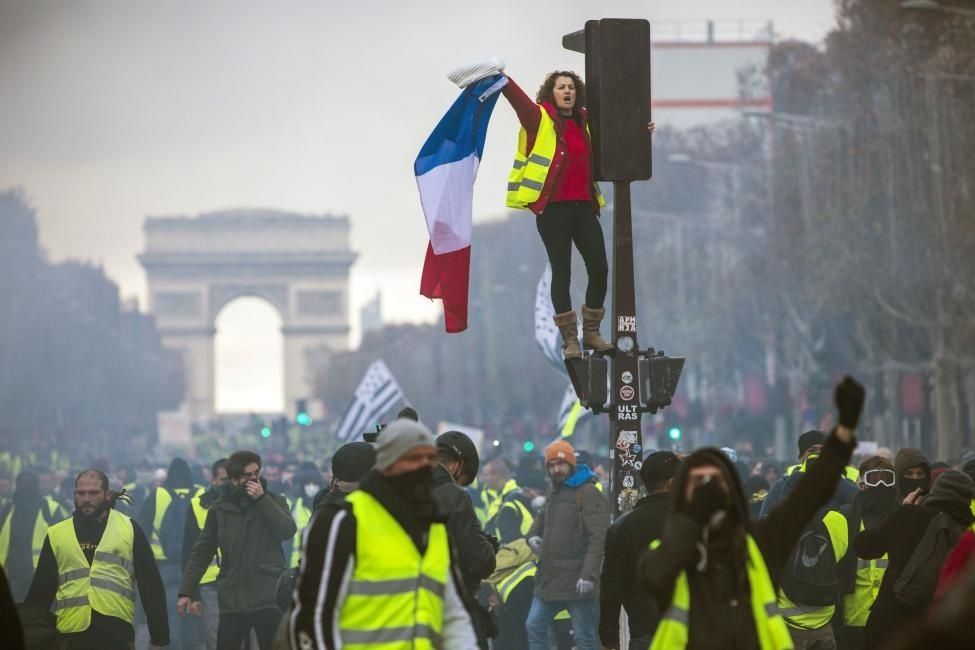 UPI
In France, all drivers must keep reflective yellow vests in their vehicles under a 2008 policy; the "gilet jaunes" or "Yellow Vest" movement represents motorists' protest of the added tax burden on fuel and government officials' blindness to civilian struggles.

The 36,000 demonstrators created the most violent display of civil disobedience to take place in the capital in more than a decade. The protests left 3 dead, 100 injured (including members of the French police), and nearly 400 arrests. The third wave of protests in as many weeks turned into "urban warfare" and "the worst riots in a generation," according to witnesses of flaming cars, vandalized buildings, and clashes between the French police and a faction of criminals who are said to have joined the protest solely to wreak havoc.
While prices of oil have risen worldwide over the past year, the French government has added its own taxes to the burden as part of their environmental policies. Macron's administration defends the new taxes as efforts to lower carbon emissions and encourage people to purchase more energy efficient cars–but the expectation that French citizens can alter their lifestyles and modes of transportation at the government's behest is out of touch with reality. Furthermore, increasing fuel prices places an unbalanced burden on working people who can't afford to reside in major cities and who rely on their cars to commute from and around rural and suburban areas.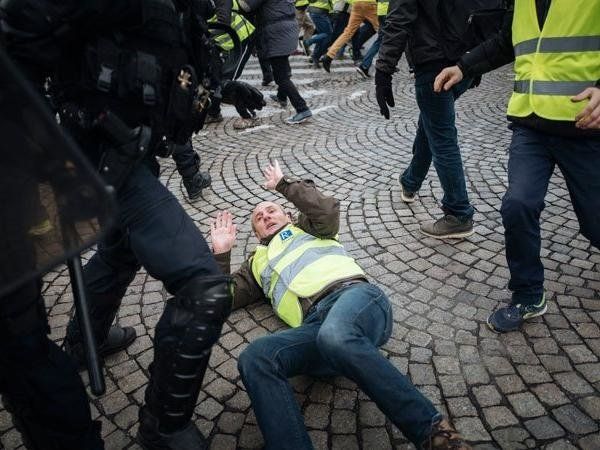 Times Now
But in many ways, the tax hike is only a capstone of social inequality that has frustrated citizens for too long. Florence, a 55-year-old demonstrator who works for a freight company outside Paris, expressed his motivations to The Guardian:

"We are here to protest against the government because of the rise in taxes [in general], not just petrol taxes, which is the straw that broke the camel's back. We've had enough. We have low salaries and pay too much tax and the combination is creating more and more poverty."
In response to public dissent, President Macron called an emergency security meeting on Sunday. His official statements have condemned the use of violence and defacement of national monuments. He said, "No cause justifies that authorities are attacked, that businesses are plundered, that passers-by or journalists are threatened or that the Arc du Triomphe is defiled." He also praised the emergency responders and French police, whom are seen below firing tear gas and water cannons at protesters, saying they've "showed unrelenting bravery throughout the day and evening."
French police fire teargas at 'gilets jaunes' protesters in Paris youtu.be
Outside of France, Parisians' actions against inequality seem to have inspired copycat riots in Belgium. Famke Krumbmuller, head of a Paris-based political consultancy, noted the protests touched a familiar chord and sent reverberations throughout Western Europe. She told CNBC, "I guess what's specific to this movement is that it is relatively apolitical, so they (the protesters) are not from just one party on the left or right. They're white, middle-class people that are squeezed by the welfare state. They pay a lot of taxes but they don't get a lot of benefits in return."

Looking ahead, President Macron's asked Prime Minister Edouard Philippe to hold a meeting with leaders of France's political parties and representatives from the "Yellow Vest" movement in order to negotiate a return to peace. However, according to the French paper Le Télégramme, some members of the "collective" oppose a meeting, claiming, "The government is only looking for a communication plan and we do not want to be a puppet." Another representative of the group, Christophe Chalençon, actually looks forward to the meeting, where he plans on asking the Prime Minister to resign.
Meg Hanson is a Brooklyn-based writer, teacher, and jaywalker. Find Meg at her website and on Twitter @megsoyung.
Rather than post its average of 100 posts per day, Fox News has issued a "Twitter Blackout" to support Tucker Carlson.
Fox News has boycotted Twitter after the social media company did not meet the network's demands to delete posts associated with a protest outside Tucker Carlson's home on Wednesday night.
Smash Racism DC, a self-described "anti-fascist" group, targeted Carlson by sharing his personal address on Twitter and congregating outside the Fox News commentator's home. The group of about 20 chanted, "Racist scumbag, leave town!" and "Tucker Carlson, we will fight! We know where you sleep at night!"
Carlson reported the incident to the police and has recounted the scene to various news outlets, telling the Washington Post, "It wasn't a protest. It was a threat." He also cited that an individual "actually cracked the front door." While Carlson himself was at his Fox News office, his wife was home alone at the time.
Sharing a user's personal information such as home address is in violation of Twitter's rules. In response, Twitter suspended the antifa group's account. However, this action was reportedly delayed by Twitter's technical support function, which did not immediately delete the posts containing Carlson's address, while Facebook acted quickly to do so.
In an act of protest, an internal email from Fox News details managing editor Greg Wilson instructing employees, "Please refrain from tweeting out our content from either section accounts or your own accounts until further notice."
Indeed, the Fox News Twitter account hasn't been active since Thursday. According to calculations posted by The Hill, the account has posted an average of more than 100 times per day since joining the site 11 years ago.
The only figure at Fox News who has been active on social media since the "Twitter blackout" is Carlson himself. On his personal Twitter account he recounted an altercation he had with a Latino man in Charlottesville, Virginia that initially prompted the protesters.
The man in question, Juan Granados, is represented by Michael Avenatti, an Anti-trump lawyer who Carlson often refers to on his show Tucker Carlson Tonight as a "creepy porn lawyer."
In his post, Carlson alleges that Granados instigated a fight with him and his family by verbally assaulting his 19-year-old daughter, calling her a "whore" and a "cunt."
Avenatti, who's noted for representing Stormy Daniels and one of Brett Kavanaugh's accusers Julie Swetnick, took to Twitter on Sunday to post his client's statement against Carlson.

Granados is a self-described "proud gay member of the Latino community and...also an immigrant." Following an aggressive exchange at the Farmington Country Club, Granados stated that he intends to press charges against Carlson, his son, and an unidentified friend for assault after allegedly threatening him with physical violence and telling him, "Go back to where you came from."
Twitter has not commented on the Fox News blackout.
Meg Hanson is a Brooklyn-based writer, teacher, and jaywalker. Find Meg at her website and on Twitter @megsoyung.