"A tree is best measured when it is down," the poet Carl Sandburg once observed, "and so it is with people." The recent death of Harry Belafonte at the age of 96 has prompted many assessments of what this pioneering singer-actor-activist accomplished in a long and fruitful life.
Belafonte's career as a ground-breaking entertainer brought him substantial wealth and fame; according to Playbill magazine, "By 1959, he was the highest paid Black entertainer in the industry, appearing in raucously successful engagements in Las Vegas, New York, and Los Angeles." He scored on Broadway, winning a 1954 Tony for Best Featured Actor in a Musical – John Murray Anderson's Almanac. Belafonte was the first Black person to win the prestigious award. A 1960 television special, "Tonight with Belafonte," brought him an Emmy for Outstanding Performance in a Variety or Musical Program or Series, making him the first Black person to win that award. He found equal success in the recording studio, bringing Calypso music to the masses via such hits as "Day-O (The Banana Boat Song)" and "Jamaica Farewell."
Harry Belafonte - Day-O (The Banana Boat Song) (Live)www.youtube.com
Belafonte's blockbuster stardom is all the more remarkable for happening in a world plagued by virulent systemic racism. Though he never stopped performing, by the early 1960s he'd shifted his energies to the nascent Civil Right movement. He was a friend and adviser to the Reverend Doctor Martin Luther King, Jr. and, as the New York Times stated, Belafonte "put up much of the seed money to help start the Student Nonviolent Coordinating Committee and was one of the principal fund-raisers for that organization and Dr. King's Southern Christian Leadership Conference."
The Southern Poverty Law Center notes that "he helped launch one of Mississippi's first voter registration drives and provided funding for the Freedom Riders. His activism extended beyond the U.S. as he fought against apartheid alongside Nelson Mandela and Miriam Makeba, campaigned for Mandela's release from prison, and advocated for famine relief in Africa." And in 1987, he received an appointment to UNICEF as a goodwill ambassador.
Over a career spanning more than seventy years, Belafonte brought joy to millions of people. He also did something that is, perhaps, even greater: he fostered the hope that a better world for all could be created. And, by his example, demonstrated how we might go about bringing that world into existence.
Dr. Martin Luther King Jr.'s legacy is defined by his pursuit of equal rights for Black Americans through unity and peace.
He is canonized in American history as the patron saint of change through passive measures.
His infamous "I Have A Dream" speech was a rallying cry for this country to live up to its promises of life, liberty, and the pursuit of happiness. King urged us to be a nation that advocates for the inclusion of all of its citizens in the American Dream, no matter their race.

But Dr. King's message of non-violence and civil disobedience is often misinterpreted. For some in the Black community, it means doing absolutely nothing in the face of physical harm from white people. In the hands of many conservatives and racists, his beliefs are a gag order against racial injustice. They have distorted King's dream in an attempt to make us docile.
The marches and protests during the Civil Rights Movement were peaceful acts of civil disorder. King implored members of the movement not to engage in chaos and destruction. Unfortunately, these non-threatening gatherings became violent due to agitation from law enforcement, despite honoring King's wishes of peaceful resistance.
At the time, King's call for unity and equal rights was considered radical and unpatriotic. The FBI had him under surveillance, and he was the recipient of death threats from white extremists. King was a beacon of peace; but, his cause made him a target for hate.

The narrative surrounding King's death has been warped, as well. Revisionist history paints him as a martyr when, in reality, he was a victim of white supremacy. His assassination in 1968 was a cruel irony. He preached peace only for its antithesis to be his demise.
Today, civil unrest is at an all-time high. Innocent Black lives are taken by police almost daily, and the election of President Trump brought to light how much America hasn't changed since Jim Crow. We've applied the same tactics that King advised his followers to use, only to receive the same treatment decades later.
When highlighting the level of violence against non-aggressive demonstrations, many on the Right feel that Black people's right to protest is a justification for police brutality. In their eyes, the need to peacefully assemble to combat racism is excessive and unnecessary, as if any non-violent uprising is a threat and has to be silenced to preserve law and order.
Even Black entertainers and athletes have faced public backlash for speaking against racial inequality. NFL Quarterback Colin Kaepernick was blackballed for kneeling in protest against police brutality. Kendrick Lamar's "Alright", a song about Black people overcoming struggle, was deemed an anti-police anthem. White America demonized them and others for using their platforms to bring awareness.

Meanwhile, white nationalism doesn't face the same level of persecution that Black liberation receives. Racists and fascists that subscribe to Trumpism are considered "patriots." But Black people seeking a level playing field are labeled as treasonous. One side has resorted to rioting as a last resort. The other looked at insurrection as a first solution.
Over 50 years after his death, Dr. King's message of peaceful resistance is a patronizing jab at the Black community. His philosophy isn't a factor when barbaric bigots are looking to harm us. Instead, it's as a pseudo restraining order to thwart our attempts at seeking change and potential retaliation.
For many Americans, Dr. King was a Civil Rights Superman. Unfortunately, his stance has become the movement's kryptonite.
Game of Thrones remains a guilty pleasure, despite the show's pathetic death with a whimper in Season 8. The great moments still serve as vignettes about human nature and the forces that drive people towards good, ill will, or mere survival. Some of those great moments share a particular phrase: "I wish you good fortune in the wars to come." There's an otherworldly aspect to that phrase. A character about to explode into violence or face his own doom wishing his enemy "good fortune" strikes me as honorable. It's a clear-eyed assessment of what destruction lay in store.
I fear that we now face our own game of thrones in America. What has been an awful year only looks worse as we descend into a foul mood in advance of the 2020 election. We stand on the brink of dangerous things and very dark times. I think of Spain in the 1930s. That civil war had antecedents comparable to our own situation: social divides along rigid dichotomies, including the rural versus urban, religion versus secularism, capitalism versus socialism, and law versus anarchy. At the end of the day, there were no "good guys," as mass killings of political enemies occurred on both sides. Prosperity and freedom were casualties, alongside hundreds of thousands of lives.
I actually doubt that such a quick devolution lies in store for us. Rather, I suspect we face a less dramatic and more prolonged devolution, unless we can resolve the philosophical–rather than political–gaps in our own society.
Were our differences only "political," we could understand each other. But we now find that the "political" has become the "philosophical."
In 2020 America we live in basic disagreement about the country itself. On the one hand, those subscribing to the philosophy of the 1619 Project and the BLM movement strongly believe that our country lives a racist lie. On the other hand, those subscribing to the philosophy of American exceptionalism strongly believe that our nation remains a city on the hill and a beacon of freedom for people everywhere. Objectively, we are a house divided, with little ability to compromise.
And now comes the election with high stakes of one basic philosophy crushing the other. Is it even possible to find peace?
At the very least,we can ratchet down the rhetoric. We can agree to refrain from language that demonizes the other side. Simple disagreement, particularly on a philosophical matter, does not require personal animus. But we talk in the most suspicious terms about the intentions of others. We talk about "voting as if our lives depend upon it," which wouldn't be the case if we all refrained from threats, lack of incivility, and actual violence. Demonizing "the other side" with demeaning language and threats only begs for retaliation. It's no wonder that people fear destruction.
We do not hold our politicians accountable for this situation, because those politicians encourage us to continue the cycle so they can ingratiate themselves with supporters
When confronted about civil unrest, politicians blame each other for irresponsible statements and dangerous escalations. They jockey for position as to "who started it" like children in the playground. But, in the end, they do not step back, and they do not de-escalate. Rather, they seem hellbent on inflaming things further in the pursuit of political power.
It's time we stop gamifying politics. Right now, each side sees a zero-sum game, such that one side has the chance to win at the others' total expense, based on how well democracy can be gamed by any means. We no longer trust each other, we no longer extend goodwill, and we no longer want to play by rules, unless those rules are certain to benefit us in the outcome. No one can even agree on the process of voting itself, with grave concerns over the mail-in voting process for 2020.
As de Maistre said, "Every nation gets the government it deserves." The chaos and dysfunction in our politics reflects the chaos and dysfunction in our own polity. We have to decide whether winning at all costs is really the goal. I urge us all to take it down a notch.
I urge us all to focus on processes that unite, as opposed to trying to set up rules that allow us to win. I urge us all to stop with the threats and to extend some good will to the other side. I urge more grace in victory and less malice in defeat.
Otherwise, I wish us good fortune in the wars to come.
Margaret Caliente
is a professional athlete turned internet entrepreneur and Manhattan-based journalist.
Social media is full of resources for protestors, and many are linked below. Stay safe out there.
The Black Lives Matter movement is bringing many people into the world of active protest for the first time. It's also putting people in the face of dangers they may not be prepared for.
The police are using pepper spray, tear gas, and—most of all—fear to intimidate and corral protestors, but the revolution will not be deterred. It's important to prepare as best you can before heading out, so here are a bunch of resources and guides to read before hitting the streets, many of which come from this helpful drive on protestor safety. Read them, memorize them, write the numbers on your arms—and then join the fight.
1. What to Bring
You should bring a bag/backpack, water, a face mask and hand sanitizer, snacks, signs, walking shoes, your ID, and proper clothing to protests. If you think you might be tear gassed, bring an extra pair of clothes in a sealed bag. Consider also bringing earplugs, a pen and paper, and a sharpie to write down important numbers. If you plan on getting arrested, bring a sealed bag with any medication you need. Bring cash and quarters. Make sure your phone is locked with a passcode and that locations and notifications are turned off.
2. What to Wear
Wear clothing that you can run in. Be aware that it may be cold or hot, and you may be stuck in a freezing jail cell or in the hot sun. Layer if possible. Wear comfortable shoes. For women, avoid tampons. Avoid wearing contacts, which tear gas can irritate. Be sure to write numbers of local emergency contacts and lawyers in sharpie on your arm.
3. Don't Go Alone
Choose a partner strategically. Groups should defer to the needs of the most vulnerable members. Be aware of your partners' health conditions beforehand, and have a plan. White people should be prepared to put their bodies on the line between Black and brown allies and the cops.
Respect other protestors' privacy and don't share photos of others' faces.
4. If You Are Pepper Sprayed
Don't panic, and don't rub your face. Leave the area, find some fresh air and pour some water over the affected area.
5. If You Are Tear Gassed
If you are teargassed, the CDC recommends that you remove any clothing with the gas on it. Use soap and water to wash it off your skin.
Some sources recommend bringing a bandana soaked in water, lemon juice or vinegar, which you can hold over your mouth if you are tear gassed.
How to Stay Safe During a Tear Gas Attack - From a US Marinewww.youtube.com
READ, DOWNLOAD, AND SHARE this zine on chemical weapons: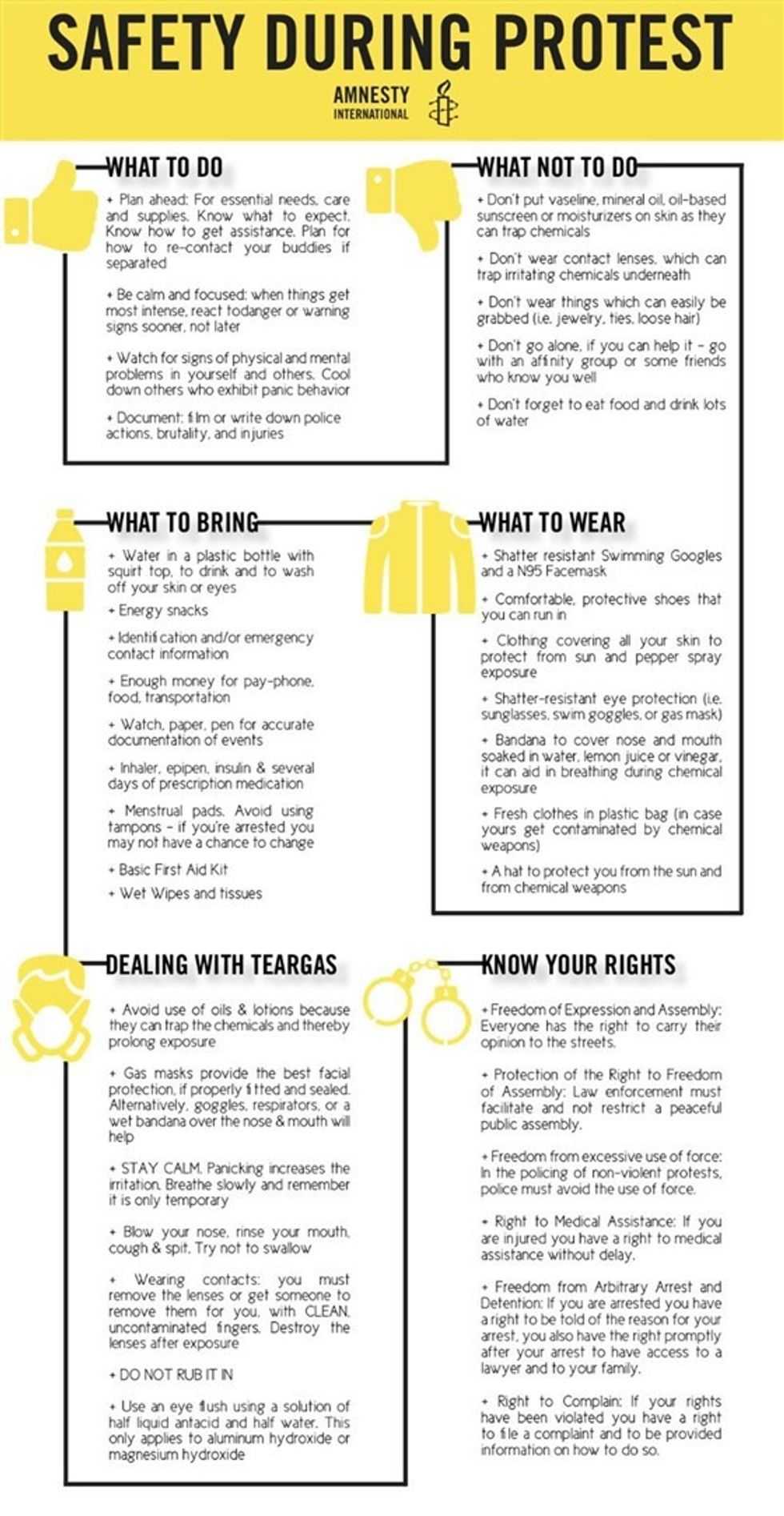 via Amnesty International
6. Know Your Rights
The ACLU offers detailed information on protestors' rights. Remember, you have the right to protest and assemble. You have the right to film police officers' actions. You have the right to medical assistance.
7. For White Allies at Protests
White allies at protests should be deferring to Black organizers. Avoid starting chants, instigating violence, or engaging with police. Continue doing research and supporting the cause outside of protests.
Read SURJ Sacramento's guide to protest etiquette for white people:
8. If You Are Arrested

If you are arrested, don't resist. Ask for a lawyer right away and demand your right to remain silent. Protect others.
9. For COVID-19 Protection
Carry hand sanitizer and always wear a mask. Try to stay distanced as best you can. Stay home if you have symptoms. Quarantine and get tested after marching if possible.
10. Take care of others
If you have medical training, your expertise is much needed. Here are some definitely-not-comprehensive guides.
10. For aftercare
Protests can be traumatic. Here are some resources on debriefing and healing after actions:
Here are some more comprehensive resources:
While their founder is far from perfect, their model of policing could go a long way to easing tensions
When you imagine a 66-year-old white man taking justice into his own hand to face down looters in the ongoing protests of police brutality, it sounds horrible.
And in many ways Curtis Sliwa, the founder of the Guardian Angels, would probably meet your expectations. He is a brash Republican talk show host who is hoping to unseat Bill De Blasio as mayor in 2021. He's fond of dramatic publicity stunts, he's currently advocating for more aggressive police action to break up the protests...of aggressive police action, and he referred to the East Village Foot Locker he and his fellow Guardian Angels defended from violent looters on Tuesday night as "the jewel in the crown" because he assumes that rioters "were looking for the sneakers, limited edition." In other words, Sliwa is kind of gross, but his organization is surprisingly not.
An unarmed volunteer organization that Sliwa founded in the late '70s to patrol streets and subways in order to deter crime and fight off muggers, the Guardian Angels' ranks were mainly made up of young black and latino men who wanted to fight back against the crime that ravaged their New York City communities. While that vigilante impulse has often led to violence and further injustice, the fact that the Guardian Angels were armed with nothing but their signature red berets and "karate," operating mainly through collective intimidation to deter crime in their own communities, speaks volumes in their favor.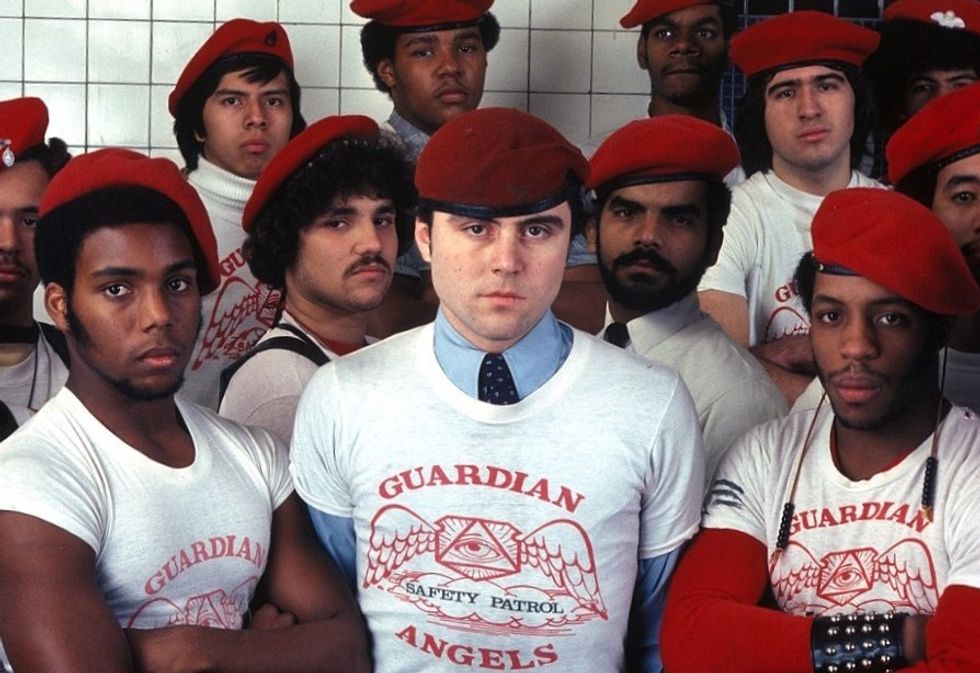 © Stephen Shames/Polaris
It's no wonder the organization grew so quickly, with chapters opening all over the world. Admittedly their prominence has declined somewhat in recent decades, but considering the adoption of hyper-violent vigilante symbols by many police officers, perhaps it's time for the Guardian Angel's model of vigilantism to have a resurgence—or perhaps even to be adopted for official police tactics.

Imagine a world where seeing a police uniform didn't automatically indicate someone with a gun. What if guns were reserved for certain officers and certain situations, and patrol cops relied on numbers, intimidation, and non-lethal force—including but not limited to martial arts (and maybe those sheets that Japanese police roll people up in)—to prevent, deter, and defuse violent crime. And imagine if those cops had close ties to communities they patrolled—actually lived in those neighborhoods—and had that added incentive to resolve situations peacefully.
While some cities have residency requirements for their police, these measures are often not enforced. And even in cities like New York, where police use of guns has declined, the constant threat of possible gun violence heightens tension between police and the communities they're intended to serve—especially when there is no sense that the officers have any investment in the neighborhoods they patrol.
Obviously the danger involved in fighting crime and arresting criminals shouldn't be downplayed—Sliwa and at least one other Guardian Angel were hospitalized with serious injuries following Tuesday night's confrontation with looters—and sometimes firearms are necessary in that work. But considering how many nations' police don't regularly carry guns—and the fact that pizza delivery is technically a more dangerous job—maybe the average beat cop can get by with a kevlar vest, a bodycam, and some martial arts training. Maybe these cops could be part-time or semi-professional—like an officially sanctioned neighborhood watch or citizen patrol with some training, arrest powers, and extra pocket money. If we dramatically scaled down the size of our traditional police forces, then we could afford programs with a less hostile approach to localized patrolling.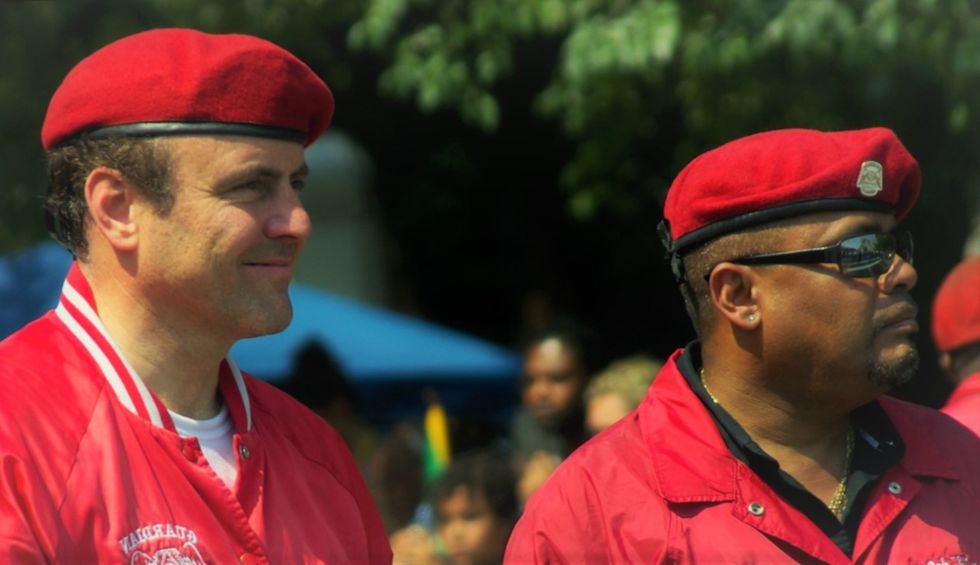 Curtis Sliwa and a fellow Guardian Angel survey the West Indian Day parade in Brooklyn, 2007
Needless to say this is in no way an endorsement of Curtis Silwa, who faked his own 1980 kidnapping and once had his members spraypaint "KKK" and "White Power" outside their headquarters for publicity. He was and remains a jackass, but even a jackass is entitled to a good idea now and then. And considering the current backlash against excessive force and the militarization of the police, maybe the Guardian Angels' model can point the way for some of the necessary reforms.

Would it solve everything? No. After all, Derek Chauvin didn't even need his gun when he killed George Floyd—only his knee. But we have to do something, and maybe treating our police more like red berets rather than green berets could begin to ease tensions in over-policed neighborhoods—and could start to heal the painful history of oppression and institutional violence in America's minority communities.
The revolution will not be Tweeted, but its agenda can be.
Can a tweet save the world? No. Is it a public record of your intolerance of unjust systems in the world? Sure, if anybody reads it among the white noise of Twitter rage. Protest movements in the digital age are tricky; hacktivism, or hashtag activism, has been critiqued as an ineffective and tokenizing way to virtue signal in the name of social justice while actually being armchair activists. Meanwhile, nonviolent protests like marches, boycotts, and strikes are critiqued for being too passive to ever enact real change. On the other end of the spectrum are volatile reactionaries who want to tear down the system and begin from scratch–even if they have no actionable plans to create a viable replacement.
So what are we supposed to do? More to the point, what are we supposed to believe? A patient and open-minded look at both sides of any issue is guaranteed to point out one commonality: Everybody has the wrong idea about the opposing side. When it comes to social movements that create a better future, there are some basic, prevailing myths that only distract people from the real problems at hand. Ask activists, historians, and political science analysts, and they agree that you shouldn't fall for the following misconceptions when fighting for a better world:
1. Myth: Nonviolence Is Ineffective
Historically speaking, this simply isn't true. When two researchers from the United States Institute of Peace conducted a study of nearly 330 major violent and nonviolent campaigns "targeting incumbent regimes and foreign military occupations," they concluded that "nonviolent efforts were twice as likely to achieve their goals." They wrote, "The majority succeeded against authoritarian governments, when even peaceful protests could have fatal consequences. The ousters of Augusto Pinochet in Chile, Ferdinand Marcos in the Philippines, Zine el-Abidine Ben Ali in Tunisia, Yahya Jammeh in Gambia, Bashir in Sudan and Abdelaziz Bouteflika in Algeria are only a handful of cases in which mass nonviolent force stripped power from despots." Furthermore, another study in 2011 looked at 323 civil resistance campaigns around the world between 1900 and 2006, concluding that nonviolent campaigns were successful in 53% of cases, compared to violent ones' success rate of 26%. Additionally, only 4% of violent revolutions ended up in a "functioning democracy," compared to 42% of non-violent regime changes.
So radical violent action, whether that be in the form of paramilitary groups or self-appointed vigilantes who want to burn down the Establishment, is statistically not as likely to produce change as collective nonviolent protest.
2. Social Media Makes Protests More Effective
With that being said, there is a degree of truth to the allegation that social media creates lazy activists. More specifically, however, social media encourages engagement in social issues (i.e. sharing an article, liking a tweet, and maybe hurling insults at the opposing side), which is different from collective action. While Facebook, Twitter, and Instagram allow people to express their displeasure at existing policies, the most social media can do is mobilize people to agree on a unified agenda and a set of actions.
The problem, of course, is that many online participants don't end up following through with in-person plans, thus there's no unity where it counts: on the ground, at the march, or holding up signs. Furthermore, analysts Maria J. Stephan and Adam Gallagheremphasize the importance of "durable organizations" and "long-term planning," and in the fast-paced, immediate gratification of social media platforms like Twitter, responses can often be reactionary and short-term, which doesn't even begin the work of effective protest.
3. Myth: You Need to Have a Massive Amount of People
This is half-true, but it's mostly misunderstood. Effective nonviolent protests gain traction and grow into massive movements when their tactics get them noticed–even if that doesn't involve a large amount of people. As evidenced by the progression of the Egyptian occupation of Tahrir Square and the Serbian student protest group, Otpor (translated as "Resistance!"), a large following of people don't mark the beginning of a movement but rather it's a sign that a movement's worked. Srdja Popovic, leader of Otpor, reflected on the overthrow of war criminal Slobodan Milošević, "All successful movements come with a very low entry bar. You need to offer people the chance to do something meaningful, and – crucially – to get away with it. In Chile, against Pinochet, they drove at half speed: not illegal, very low risk, pretty funny, nothing the cops can do. It's about doing something neat, and living to tell everyone." He added, "We had to go out and listen. Get the real people, rural people, not so clever-clever people, behind us. Build a movement. We did, but it took us five years." Resistance from within a system is more effective to create change than external opposition.
4. Myth: It's a Business
Popovic coins one of their best tactics "laughtivism." Making people laugh not only gets attention, but it alleviates tension from living within fraught social realities. From graffitiing pictures of the corrupt men in charge to spreading the movement's message through public pranks, nonviolent movements have gained global traction through being human and showing a sense of humor.
For the third installment of the Visionaries Project, we spoke to Sara Gozalo about capitalism, fighting ICE and the prison industrial complex, combating burnout as an activist, and her vision of a better world.
The Visionaries Project is a subsection of The Liberty Project dedicated to highlighting the lives, passions, and work of radical activists currently working towards social justice and liberation from oppression. We aim to uplift the perspectives of diverse voices working in media and activism today—and not just the faces who make headlines, but the real people on the ground every day, working towards their visions of a better world.
Sara Gozalo is an organizer currently based in New Orleans. Originally from Madrid, she describes herself as a "queer immigrant who believes in a world without borders and without jails, where everyone has the right to live in dignity." She currently works as a Unanimous Jury Specialist at the Promise of Justice Initiative, co-founded Students for Peace and Justice, and was formerly the Supervising Coordinator of the New Sanctuary Coalition and a member of the Worcester Global Action Network. We spoke with her about the insidiousness of capitalism, her work fighting ICE and the prison industrial complex, combating burnout as an activist, and her vision of a better world.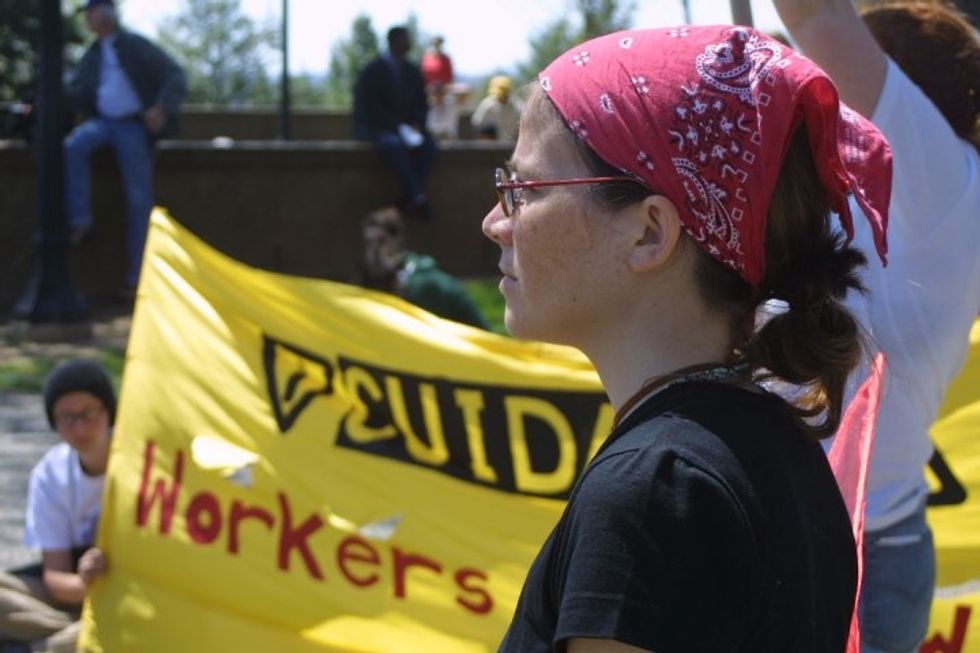 LIBERTY PROJECT: I was wondering if you could give an overview of your experience in activism and organizing.
SARA GOZALO: I have been organizing for a long time. I've only been organizing professionally for the past three and a half to four years, but I organized when I was at UMass against the war in Iraq. We did a lot of workshopping and teachings about free trade agreements, and how capitalism was destroying the planet.
It seems like that was such a long time ago, and we're still dealing with the same issues. I think that a lot of organizing is understanding that you're running a marathon, and it's never going to be a sprint. It's going to be a lot of small victories along the way, but you're going to fight the same issues constantly. That can be pretty demoralizing, but it also means you can never stop.
I come from a family that's very political. My dad is an attorney in Spain, and when he was a student he got arrested and kicked out of school for organizing against Franco during the dictatorship. My mom was always very political, and I remember hating that when I was a little kid.
While I was going through my own immigration case, I realized how hard it is for someone with a ton of privilege, and I started to look into what it was like for people who aren't as privileged. I got very involved in the immigration issue. Since I moved to New Orleans, I've seen the same patterns in the criminal justice system.
I think New Orleans brings these issues together. It has been very impacted in terms of climate change. Louisiana has the highest numbers per capita of incarcerated people [in the US], and one of the highest numbers of migrants in detention. The city brings everything together, and ties in all the different aspects that I have organized around in my life. In the end, it is important to remember that they're all related to each other.
Where are you at now?
I moved to New Orleans this summer. My wife was born and raised here. I'm working at the Promise of Justice Initiative, which is an organization that does a lot of criminal justice work.
It's clear that all these issues are very interconnected. Lately it seems that there's been a particular resurgence of anticapitalist sentiment, though that was always there…Is that affecting your organizing at all?
I have been organizing with these anti-capitalists since the late '90s. It feels like the "resurgence" has been a long time coming.
When we were organizing around the Iraq war in 2002 and 2003, we were very much organizing under the capitalist lens. Grassroots movements like Occupy and the movement for Medicare for All have ignited something even bigger now. It's become more mainstream.
The fight against capitalism is decades long, and its roots are in the people who are directly impacted, especially indigenous people all around the world. They have led that fight, because they know in their bodies what capitalism is doing to the world. I think it's important that now that conversation is part of western countries, especially the United States, which in many ways is the belly of the beast in terms of capitalism. Anti-capitalist organizing has been there forever; it just now feels like you can talk about it and people won't immediately discard you as someone crazy.
I want to make sure that [in spite of all the] now-mainstream groups that are taking this fight on—which is super important and necessary—we recognize how many people have been fighting this fight for so long and leading the efforts.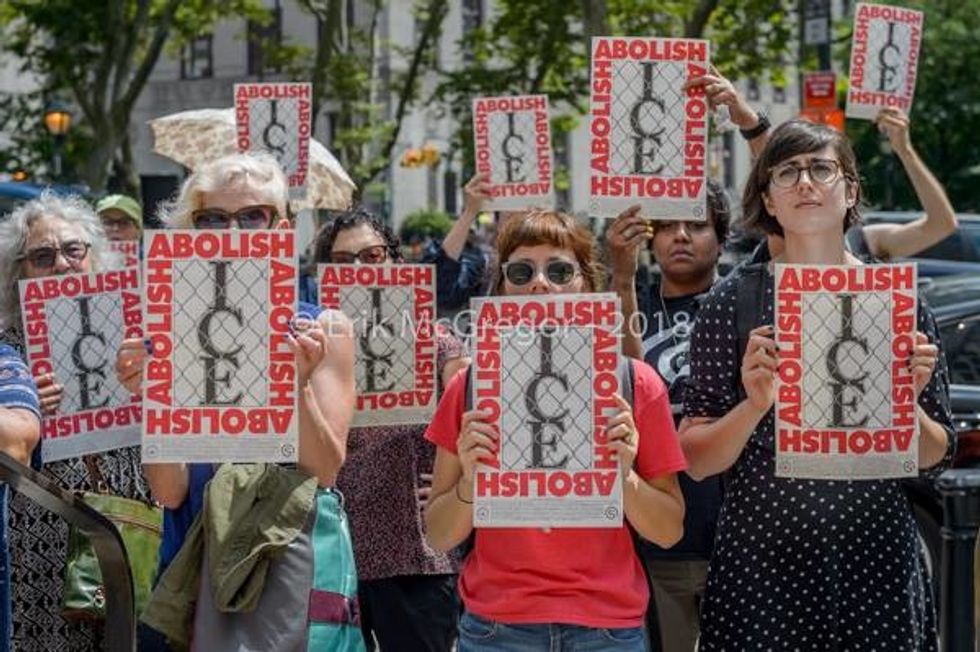 I first met you through New Sanctuary Coalition (an organization that provides legal support to immigrants in New York City). You were doing so much for them at once, and I was wondering what your reflections on that experience are.
NSC is one of the most powerful organizing groups that I have ever known, in terms of the numbers of people who are involved. Post-election, after Trump took power, it became very obvious that immigration was going to become one of the issues that he was going to attack the most. NSC grew because there are very concrete ways that people could get involved, and I think that is incredibly powerful. It's led by people who are directly impacted, but it really utilizes the number of people who want to fight alongside people who are directly impacted. That was a beautiful thing to see.
I've worked with other groups where there isn't a clear way for volunteers to get involved, and I think NSC recognizes that people can fight against the system with the support of others with more privilege. It's a great way to utilize the privilege that US citizens have. The [idea] that the people who are impacted lead, and you're showing up for solidarity—not to help or save anyone—is really important.
The accompaniment work, in particular, was hard for volunteers in that it was so boring, but it's such a good example of how much privilege US citizens have, and how important it is to show up and not feel like they're saving or leading. They're just standing in solidarity, which is an incredible exercise for everyone.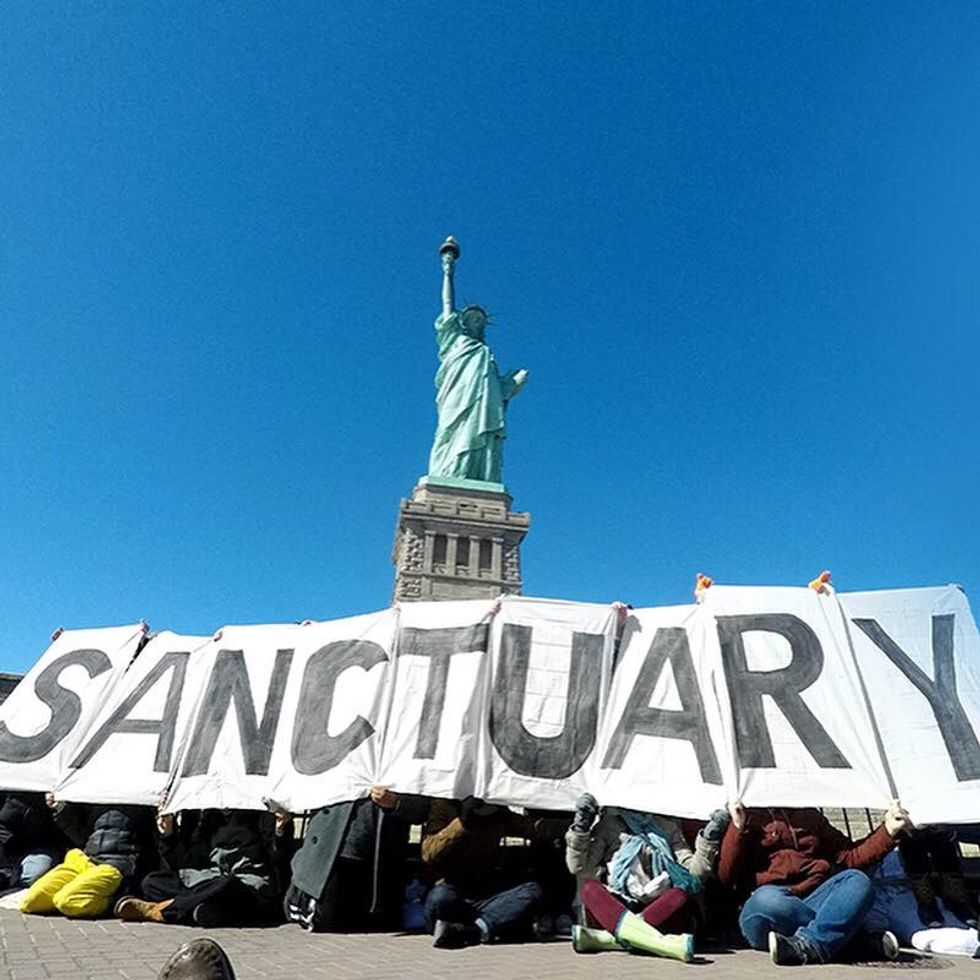 ignationsolidarity.net
It did feel at times overwhelming, which obviously leads to a lot of burnout and the sense of, oh my God, I am never doing enough, because everything is an emergency.
It felt at times that I was just pouring oil on the machine as opposed to throwing a wrench in it. For instance, if a judge said, I need an asylum application in three months as opposed to the year, we became so good at meeting those demands that it felt like in some way we were contributing to them.
I think that's a constant in organizing. There's a big difference between asking, what can you today to help a person who's going to be deported unless they show up with an asylum application, and what can you do to dismantle the system? Of course you're gonna support the person who's dealing with something today and not think in bigger terms, and so those were some difficult moments.
I don't have the answer. Maybe we need organizations that do more direct impact service work, and other organizations that only do the disruptive work; maybe that's the balance that we could work towards.
When I was leaving this summer, a lot of people finally went out on the streets, and people got arrested by the hundreds. I think that's the energy we need in the streets, while organizations like NSC do the day-to-day work that's helping people stay in the country and not be deported.
Activist Sara Gozalo from @NewSanctuaryNYC tells us about how they're working to empower immigrants during this dar… https://t.co/l1OK0TSFvA

— Jezebel (@Jezebel) 1541169069.0
Speaking of those larger systemic changes, are there any visions you have of changes that you would like to see happen on a large scale?
Yeah, so many.
First of all, we need to realign our belief system. Our bones, our insides, are so ingrained with this capitalist system of oppression. We make decisions on a daily basis that are informed by that upbringing. I admire Decolonize This Place and other groups that are really going to the roots of the problem, recognizing that unless we deal with those root problems, we're never going to affect systemic change.
For instance, we can't deal with climate change from a capitalist perspective. My friend was just fired for his job—which was to install solar panels—because they tried to unionize. We can't keep moving forward from the perspective of putting capital before humans and before the planet.
I really would like to see us having very honest conversations in which we start seeing, within ourselves and within our communities, how colonized we really are. We need to look at the root causes of the problem, if we really want to achieve any change that's going to make a difference, for our planet and for the survival of our communities everywhere in the world.
For instance, in Chile, I love to see the women who are protesting with everyone else and also bringing up the fact that the patriarchy is one of the biggest problems we have. Everything we see as an injustice has a root problem that's attached to racism and capitalism, and we need to address those, otherwise we're really not going to achieve the change that we want to achieve. Having these issues come into the light is an important step.
Women in South America sing against gender violencewww.youtube.com
I think I would like to see more compassion in our organizing. I think we're all very angry. We're all very quick to attack each other while not understanding that organizing is hard. Organizing is the hardest thing you can ever do, because there are no models for the world that we want. We have to reinvent the world.

Because we don't have those models, even nonprofits and some of the most progressive groups continue to replicate the systems of oppression that we are fighting against. [We need to ask], what does the world that we want look like, as opposed to fighting against something with means we learned from something we're fighting against.
I've read a lot about how organizations can replicate the systems they're trying to take down—people will be like, let's change ICE, but it really needs to be abolished, and I feel like that's symbolic.
I also really admire abolitionists; their clarity about what they're fighting for could be used by all nonprofits and all other organizing groups.
Do you have any advice as to how to keep going in this long fight?
In your struggle, you have to allow yourself to be led by the people who are directly impacted, because in a way, people who are directly impacted don't have the privilege of giving up. When you surround yourself with people who have to keep fighting, it helps you keep fighting.
I would say surround yourself with a supportive community, with people that you trust and people you can confide in and talk with when things get hard. And I would say be compassionate with yourself. You're going to make a lot of mistakes. That doesn't mean you're a terrible person. Everybody makes mistakes, and learning from those mistakes is the only thing you can do; don't beat yourself up so much that it paralyzes you.
And take breaks. I have been planting trees, I started a compost bin in my backyard, and I am learning how to plant vegetables. Putting your hands on the earth is actually incredibly therapeutic, and it brings everything back to what matters the most, which is life and sustainability and love for each other and our planet. When you bring it back to those core values of what really truly matters, then it allows you to breathe a little bit easier.
Citizens are protesting a bill that would undermine their freedom and subject them to mainland China's draconian judicial system.
Thousands of protestors stormed Hong Kong's government headquarters, taking control of a legislative building for hours before being attacked with tear gas and dispersed by riot police. Inside the legislative building's main chamber, the activists, mostly young people, hung banners reading: "There's no rioters, there's only tyranny" and "There is no way left." Their stand is the culmination of mounting tensions over a bill that would allow mainland China to extradite citizens of Hong Kong in order to face the draconian Chinese judicial system.
"But isn't Hong Kong part of China already?" you might be wondering. Yes, but not exactly.
One Country, Two Systems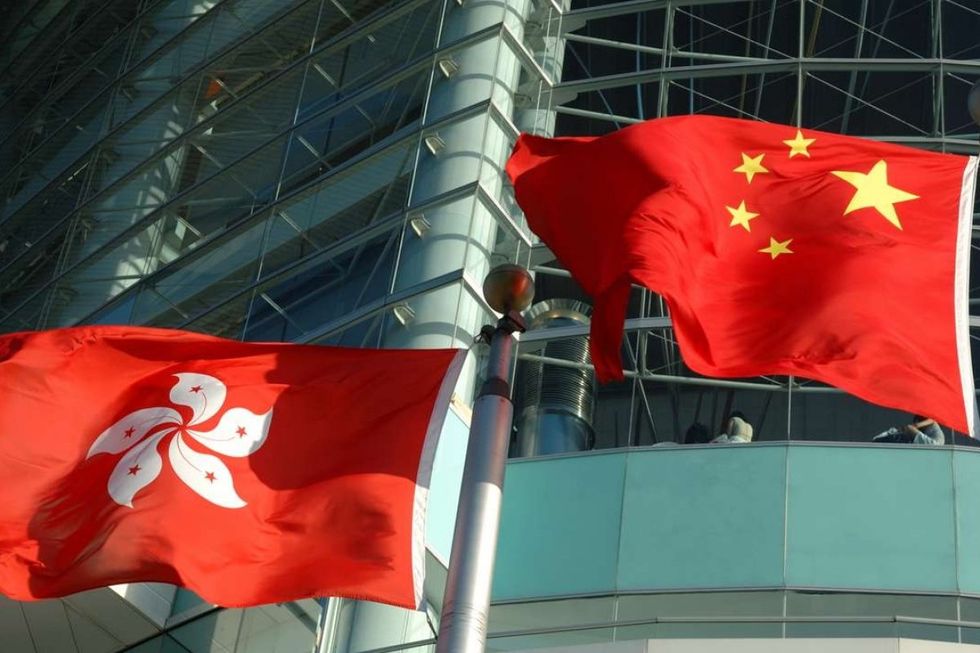 Shutterstock
Up until 1997, Hong Kong was a colony of the United Kingdom. Upon its return to Chinese sovereignty, China signed the Sino-British Joint Declaration, a treaty that decreed: "The socialist system and policies shall not be practised in the Hong Kong Special Administrative Region, and the previous capitalist system and way of life shall remain unchanged for 50 years."

Essentially, this agreement mandates that while Hong Kong will be a part of mainland China, it will still enjoy a high degree of autonomy, including its own legal, legislative, and economic systems––at least until 2047. After that, nobody is really sure what will happen. That uncertainty, especially regarding fear over loss of freedom, has lead to a high degree of pro-independence sentiment amongst youth in Hong Kong.
The 2019 Hong Kong Extradition Bill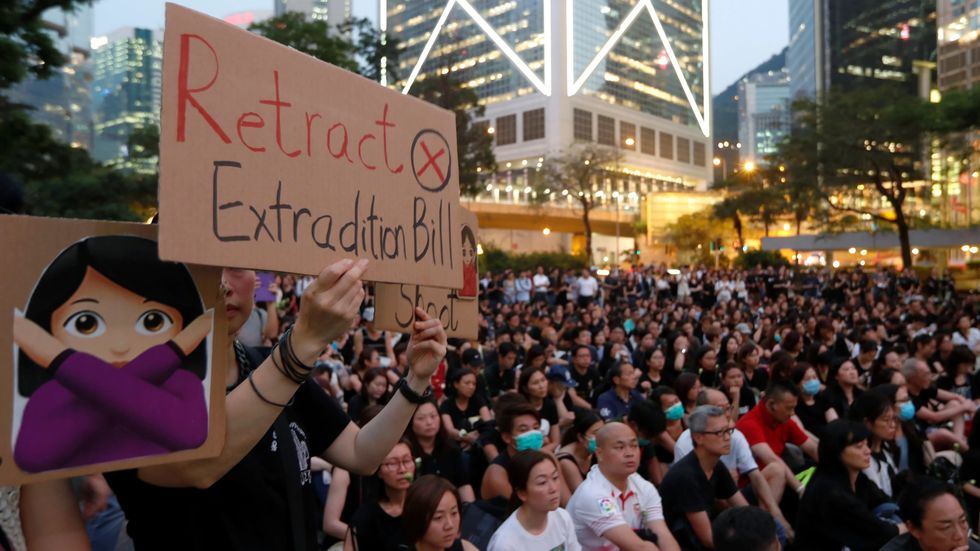 ©Reuters
Otherwise known as the Fugitive Offenders and Mutual Legal Assistance in Criminal Matters Legislation (Amendment) Bill 2019, this bill proposed in February by the Hong Kong government would allow suspected criminals to be extradited to face trial in Taiwan, Macau, or mainland China. This means that, hypothetically, a Hong Kong citizen accused of dissonance against the mainland Chinese government could be whisked away to face criminal trial in mainland China, where such offenses can carry harsh penalties including execution.

Many Hong Kong citizens have rightfully derided the bill as a means of undermining their freedom and giving mainland China a legal means to prosecute them and other international people for perceived political slights. Authorities in Taipei have rejected the bill on similar grounds.
The Protests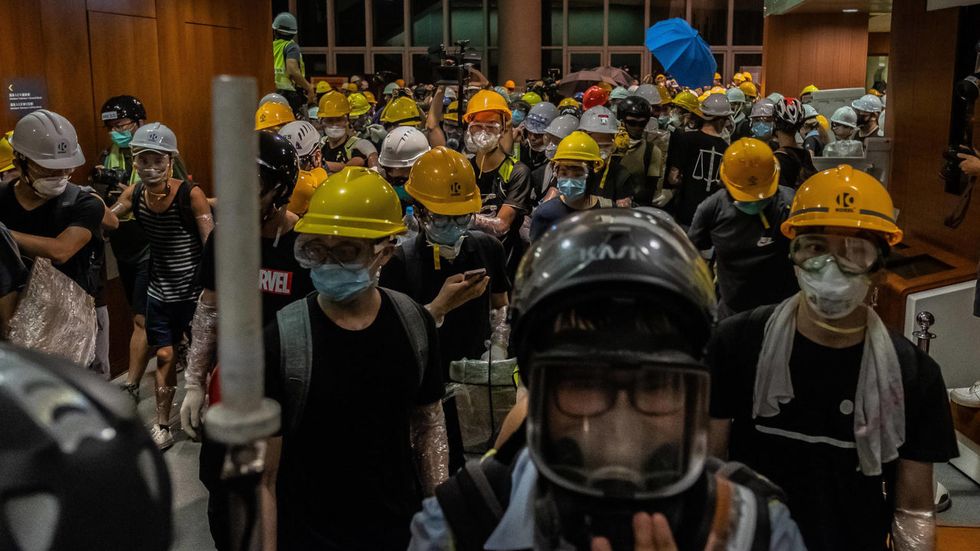 Channel4000
On March 30th, amidst widespread, vocal calls from both the Hong Kong populace and the international community to discard the bill, the Hong Kong government rolled out amendments to the bill. This did not satisfy the Hong Kong populace, which overwhelmingly supported a full removal, so on June 9th they took to the streets, nearly 300,000 strong.

In opposition to the voices of its people, Hong Kong refused to withdraw the bill. Then, on June 12th the protests turned violent. Police responded with rubber bullets and tear gas. Protesters were not dissuaded, turning out again on June 16th, nearly 2 million strong.
Hong Kong leader Carrie Lam relented two days later, apologizing for "the deficiencies of the (Hong Kong) government" and tabling the bill until further notice. Her actions came too little too late and were deemed as insufficient by the populace––they did not want the bill tabled—they wanted it discarded completely, along with Lam's resignation.
Without proper resolution, the protests have continued to escalate. According to CNN, the protesters currently have five demands: "They want a complete withdrawal of the extradition bill, an investigation of police brutality, retraction of the characterization of the protests as riots, the release of arrested protesters, and leader Carrie Lam to step down."
Why You Should Care
Governments work for their people––not the other way around. A government that fails to properly represent its people should be subject to the full force of its people. The Hong Kong protests serve as a necessary example of this force in action.
When the government does not listen to petitions and condemnations, people need to take to the streets in protest. When the government does not listen to protest, people need to rally together and confront their government head-on, by whatever means necessary. To be clear, a government that does not represent its people is a tyranny, and nobody who values their own freedoms should ever allow themselves to be ruled by tyrants.
While the situation in Hong Kong continues to develop, and while the police have brutalized the protestors on an ongoing basis, the protestors have risen again and again. Slowly but surely, their rage has lead to government action. The whole world is watching to see what happens next, but it's important to realize that these protests don't exist in a bubble. The same tactics that work in Hong Kong will work anywhere else in the world, as long as people turn out in large enough numbers. Peaceful protest is great when the government is willing to listen, but "no" is not an acceptable answer.
In 2019, the equivalency of knowledge and power is not just an adage, but a warning. However, an American public that stays defiantly informed can also turn knowledge into hope.
Author Isaac Asimov once said, "There is a cult of ignorance in the United States, and there has always been.
The strain of anti-intellectualism has been a constant thread winding its way through our political and cultural life, nurtured by the false notion that democracy means that my ignorance is just as good as your knowledge." In 2019, the equivalency of knowledge and power is not just an adage, but a warning. However, an American public that stays defiantly informed can also turn knowledge into hope.
Here are 10 books every (informed) American should read:
Travels with Charley: In Search of America by John Steinbeck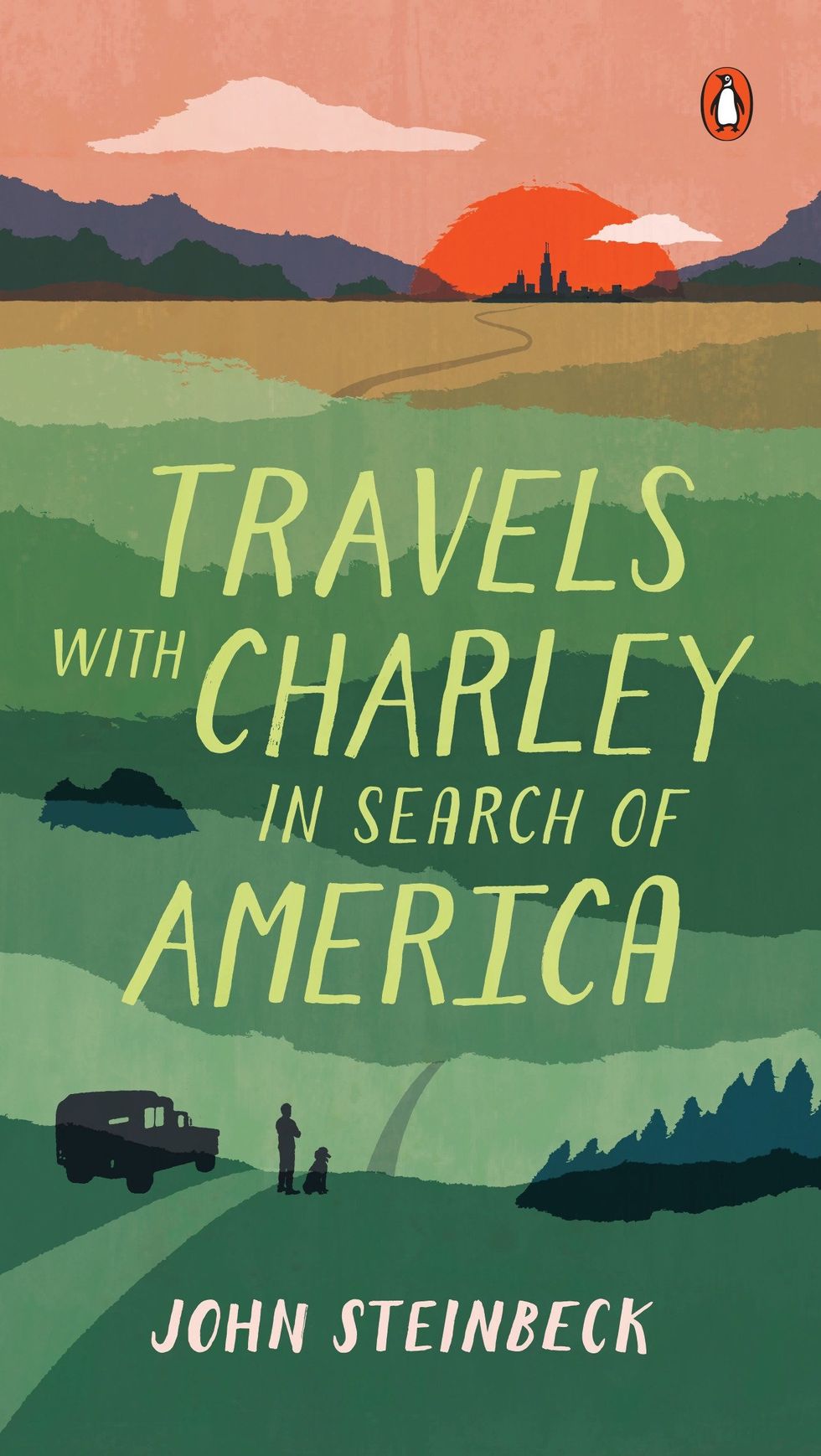 If you don't read the Steinbeck classics, The Grapes of Wrath and Of Mice and Men, you're doing yourself a disservice. But, if there's only one Steinbeck book you do make time for, make sure it's his autobiographical travel memoir of taking his lumbering RV and charismatic dog across America. He makes due with whatever conversation and company he finds, not driven by any great American ambition other than finding moments of connection in a diverse landscape.
Catch-22 by Joseph Heller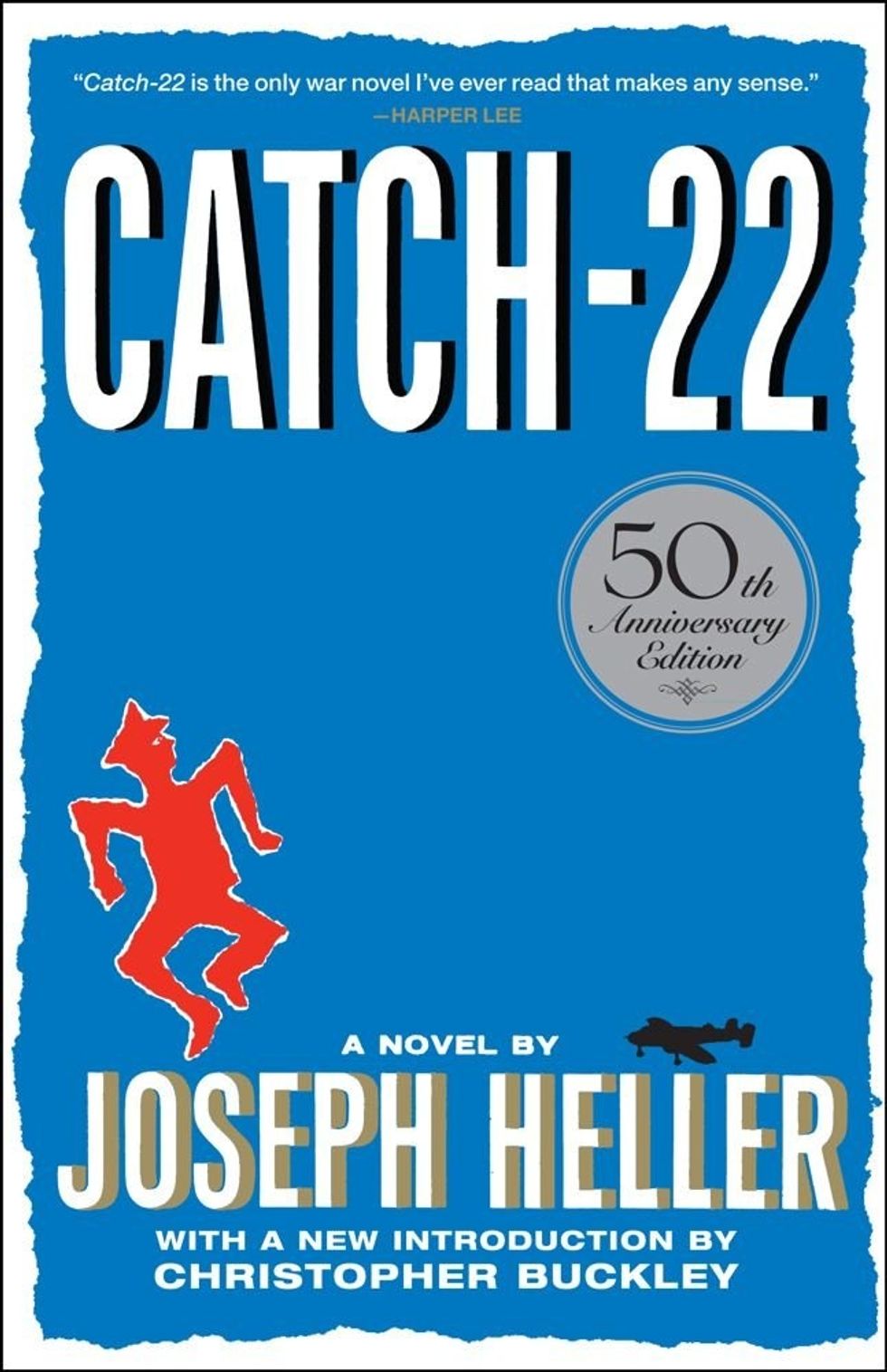 One of America's most loved authors, Heller's humor and biting observations capture the precarity of individualism in the face of war. The foundations of American cynicism and anti-war sentiment are encapsulated in the eponymous bureaucratic rule of Catch-22: "a man is considered insane if he willingly continues to fly dangerous combat missions, but if he makes a formal request to be removed from duty, he is proven sane and therefore ineligible to be relieved."
Frankenstein by Mary Shelley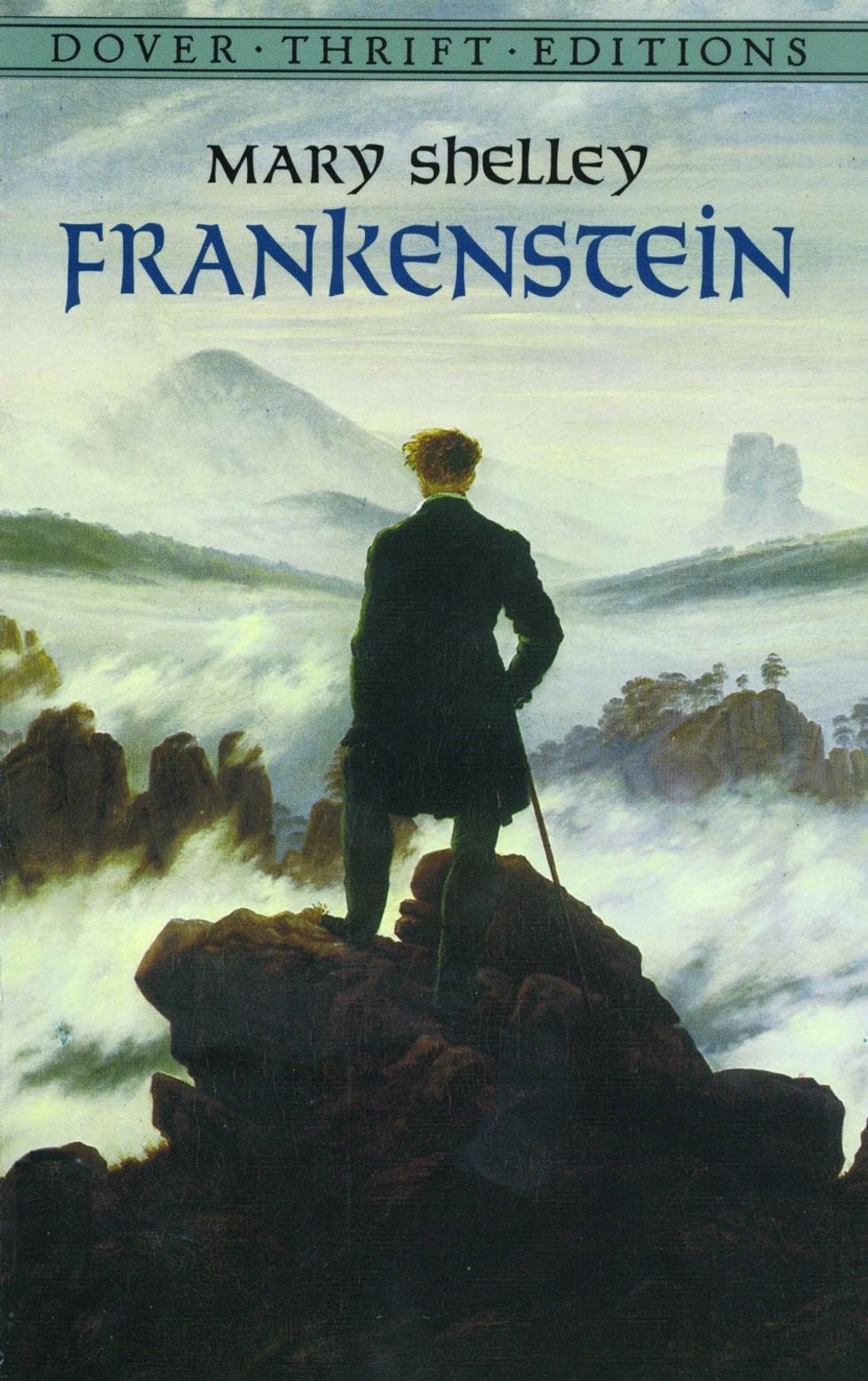 As much as the movie adaptations of Frankenstein's monster are icons in America cinema, the philosophical depths of the novel are sadly lost. Individuality and personal responsibility are two major burdens that neither creator nor creation are capable of managing well. There's also something to be said about the element of spectatorship that Shelley frames the novel with, as the story unfolds through a series of letters and switches narration like a mind-bending Black Mirror episode.
Between the World and Me by Ta-Nehisi Coates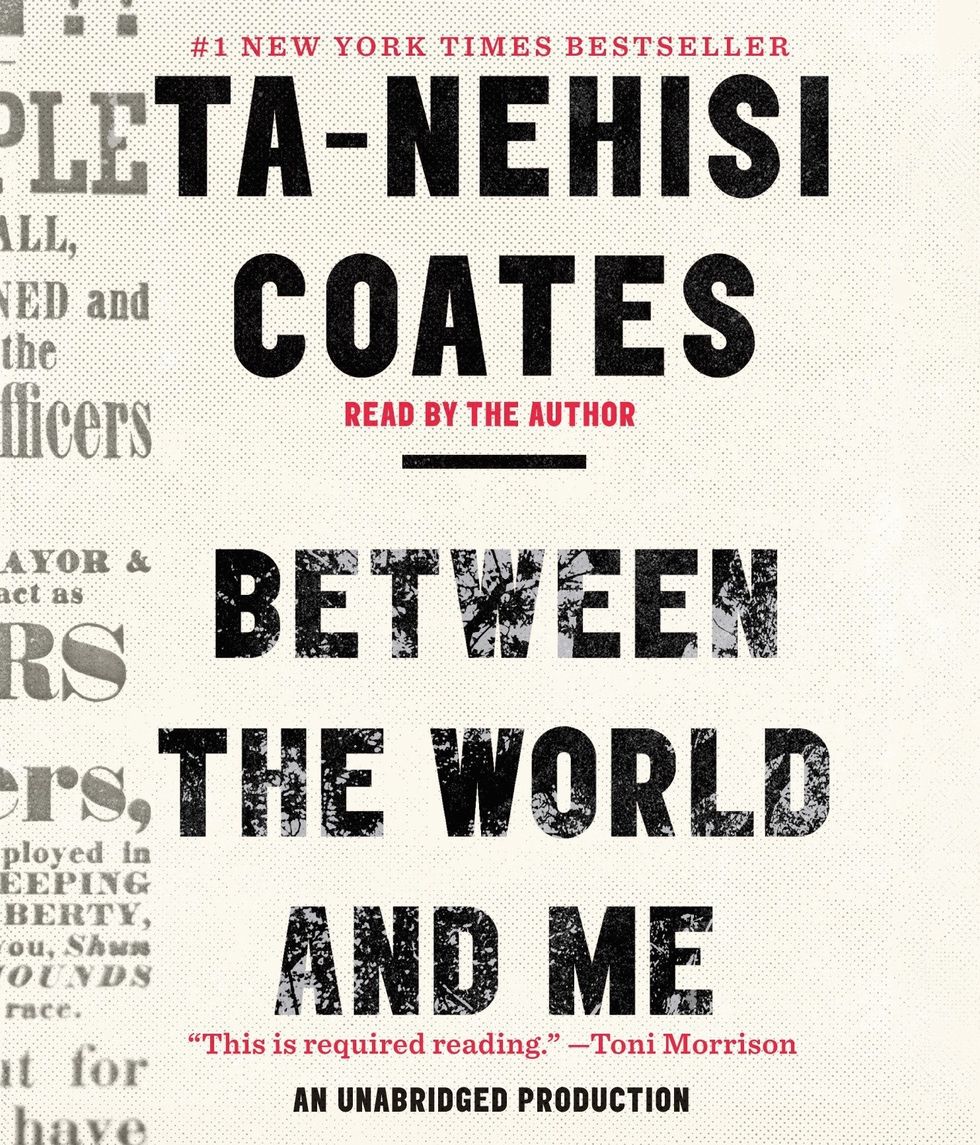 Coates manages to capture both the history and enduring tension of race relations in modern America in what Toni Morrison calls "required reading." Written as a letter to his son, Coates' writing is an alchemy of memoir, oral history, and calls to action. He aims to explore how "Americans have built an empire on the idea of 'Rae,' a falsehood that damages us all but falls most heavily on the bodies of black women and men...What is it like to inhabit a black body and find a way to live in it?"
The Hitchhiker's Guide to the Galaxy by Douglas Adams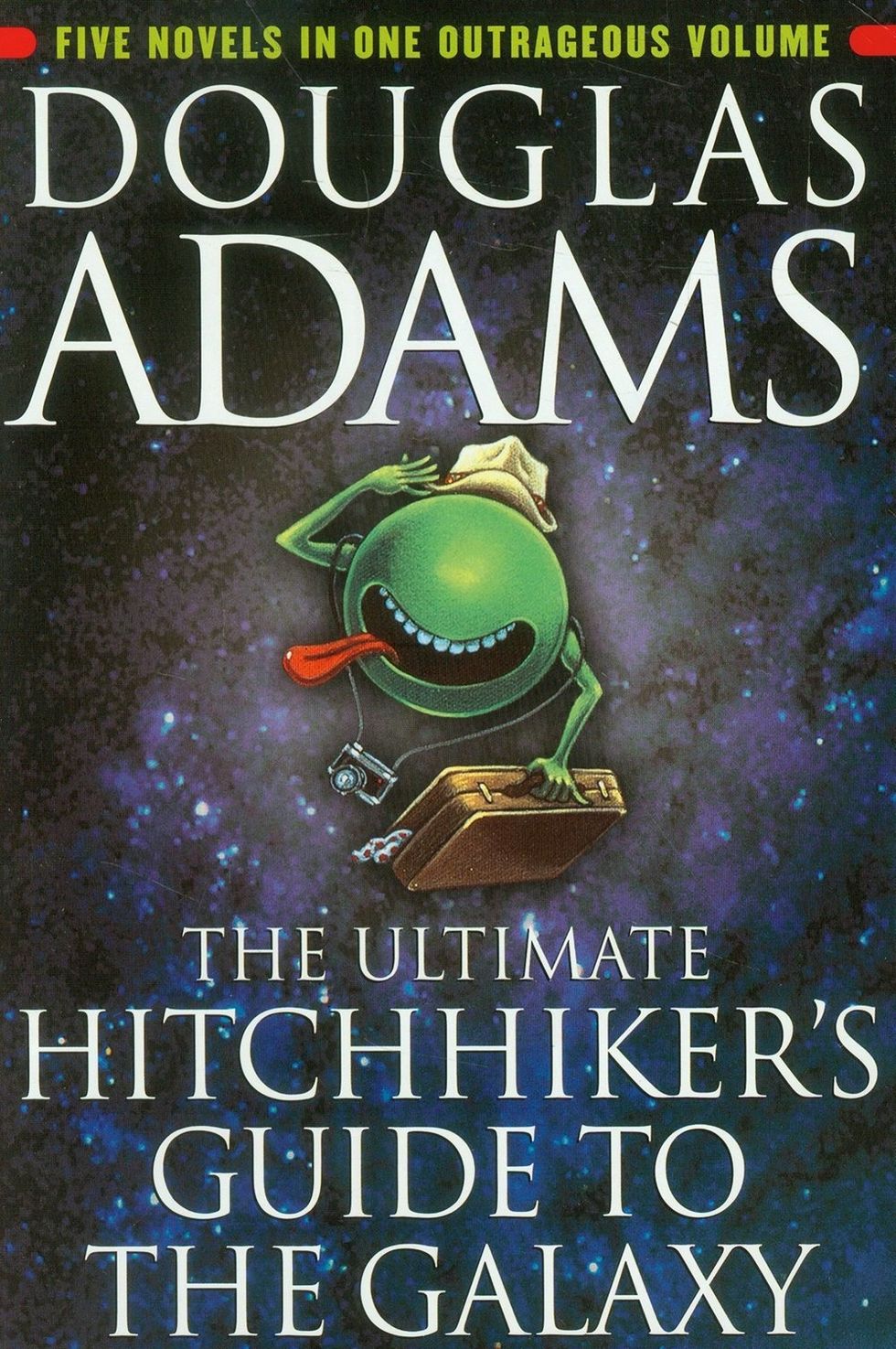 This classic fantasy adventure isn't a political science essay or a philosophical treatise, but the payoff is just as strong–if not stronger. Alienation, otherness, nihilism, and, above all, personal resilience take Arthur Dent through the galaxy after his home (along with the rest of earth) is destroyed one casual morning.
Ender's Game by Orson Scott Card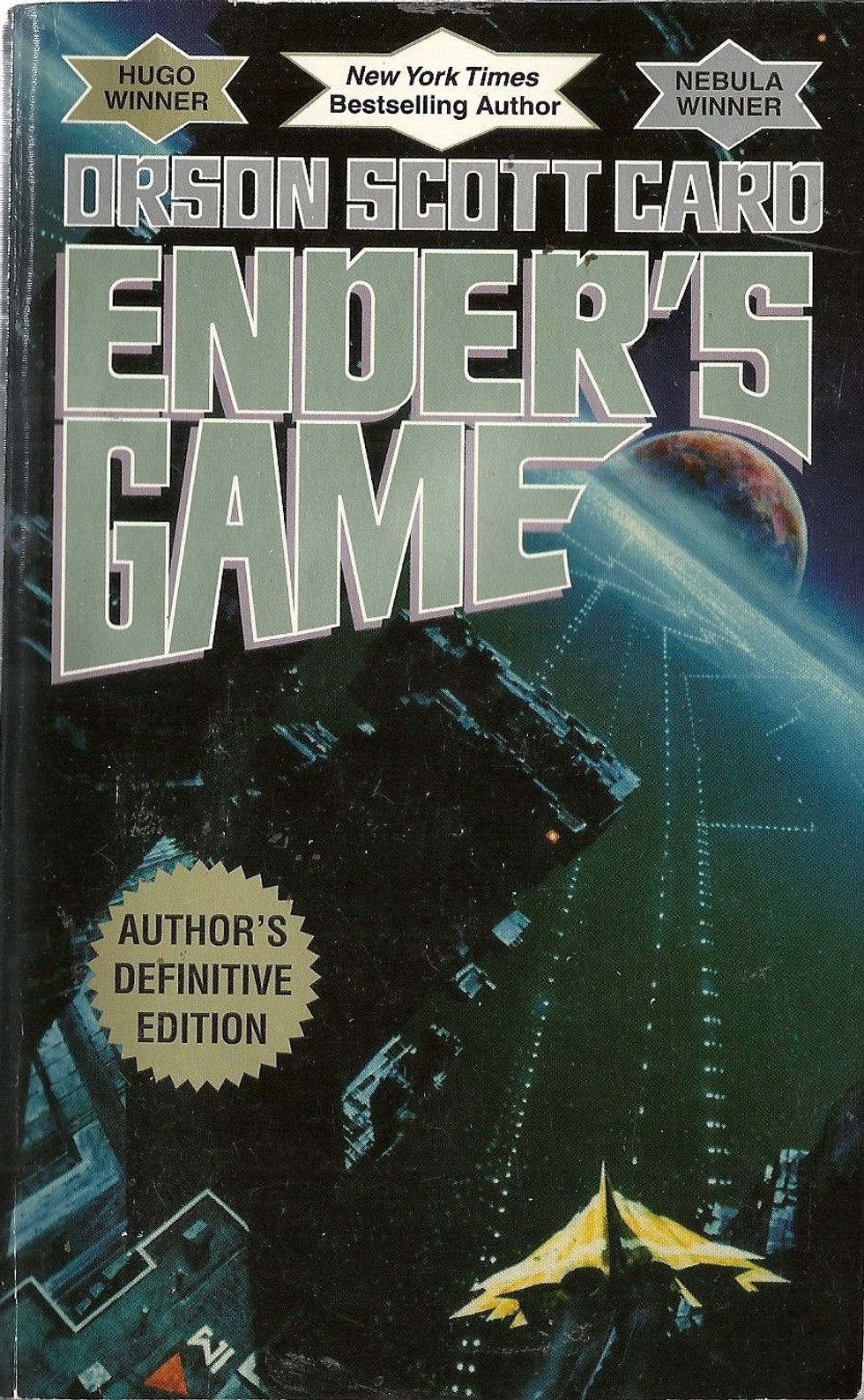 In the same vein, this sci-fi novel is like Machiavelli's The Prince retold as a dystopian space saga. The value of individual innocence in the face of the greater good is challenged. The series explores the moral boundaries of powerful men using innocents as weapons in a war they can't understand.
Bad Feminist by Roxane Gay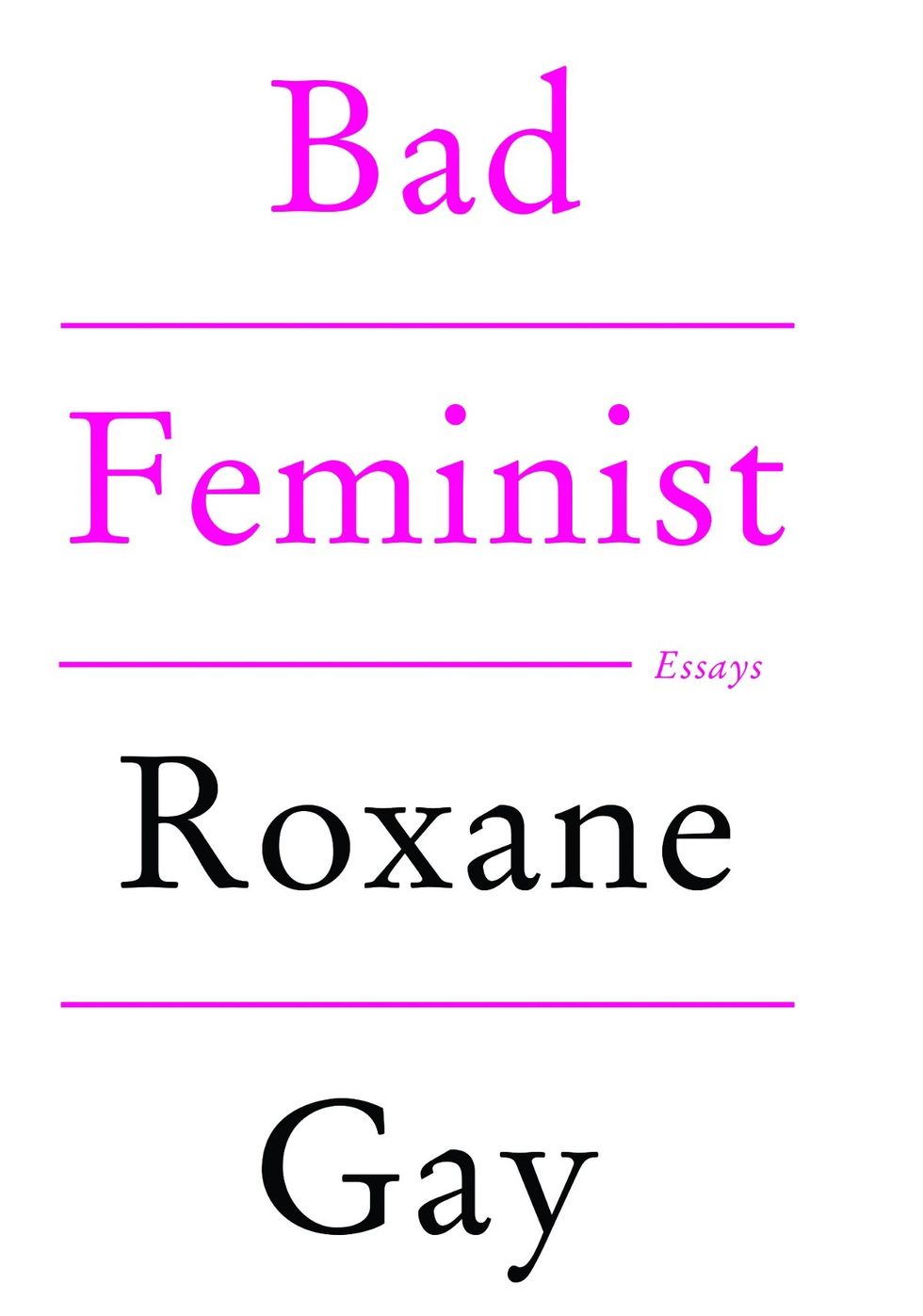 Gray's book of essays explores the contradictions inherent in what we understand modern "feminism" to mean. Mixing humor with sharp observation, Gay targets issues as banal as choosing pink as her favorite color as well as timelessly complex matters such as domestic abuse and abortion.
Fahrenheit 451 by Ray Bradbury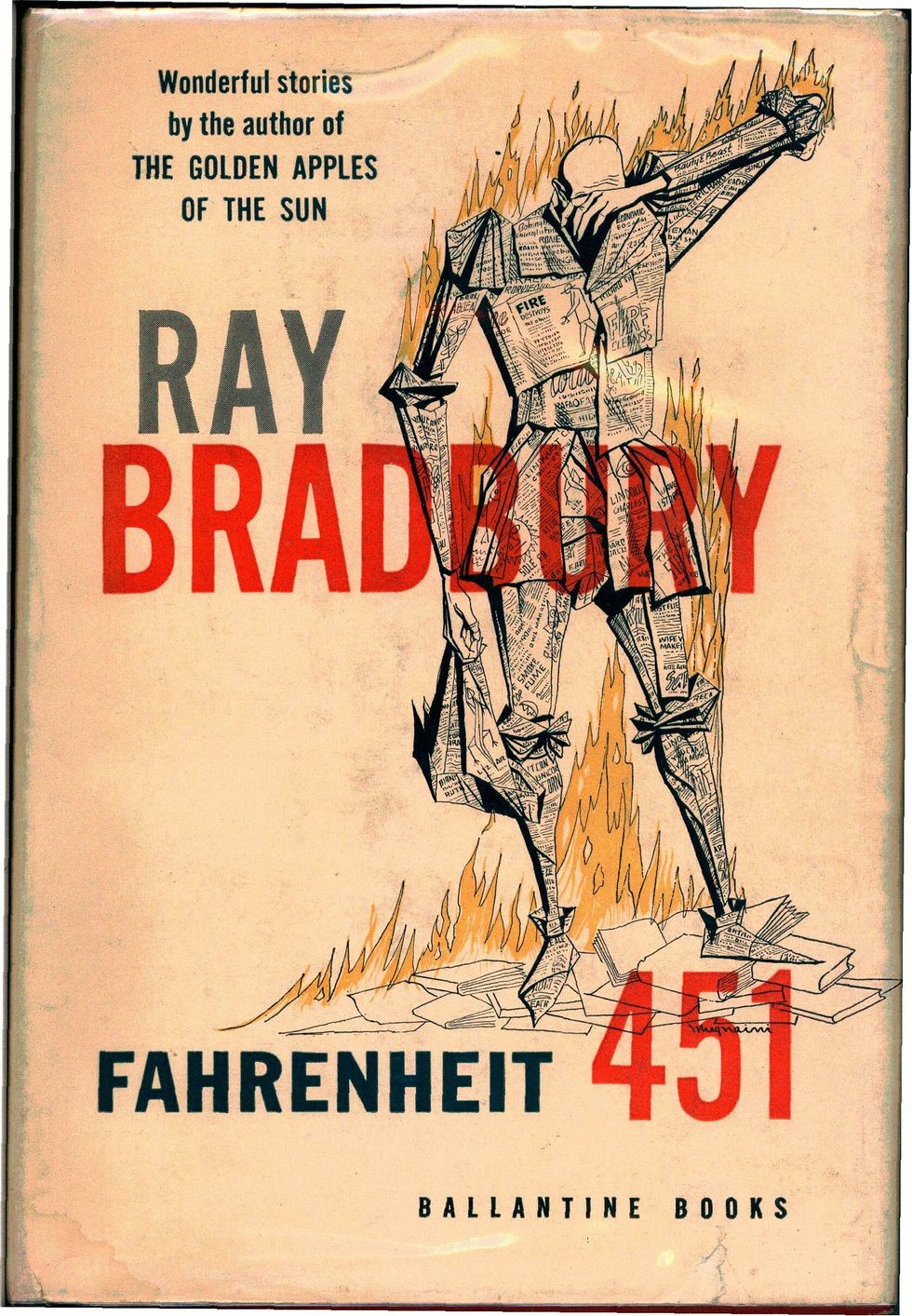 This one also gets named on every list of "books you need to read" because of its plain and eerie predictions of how dependent society will become on media for its opinions and worldview, as well as entertainment.
The Little Prince by Antoine de Saint-Exupéry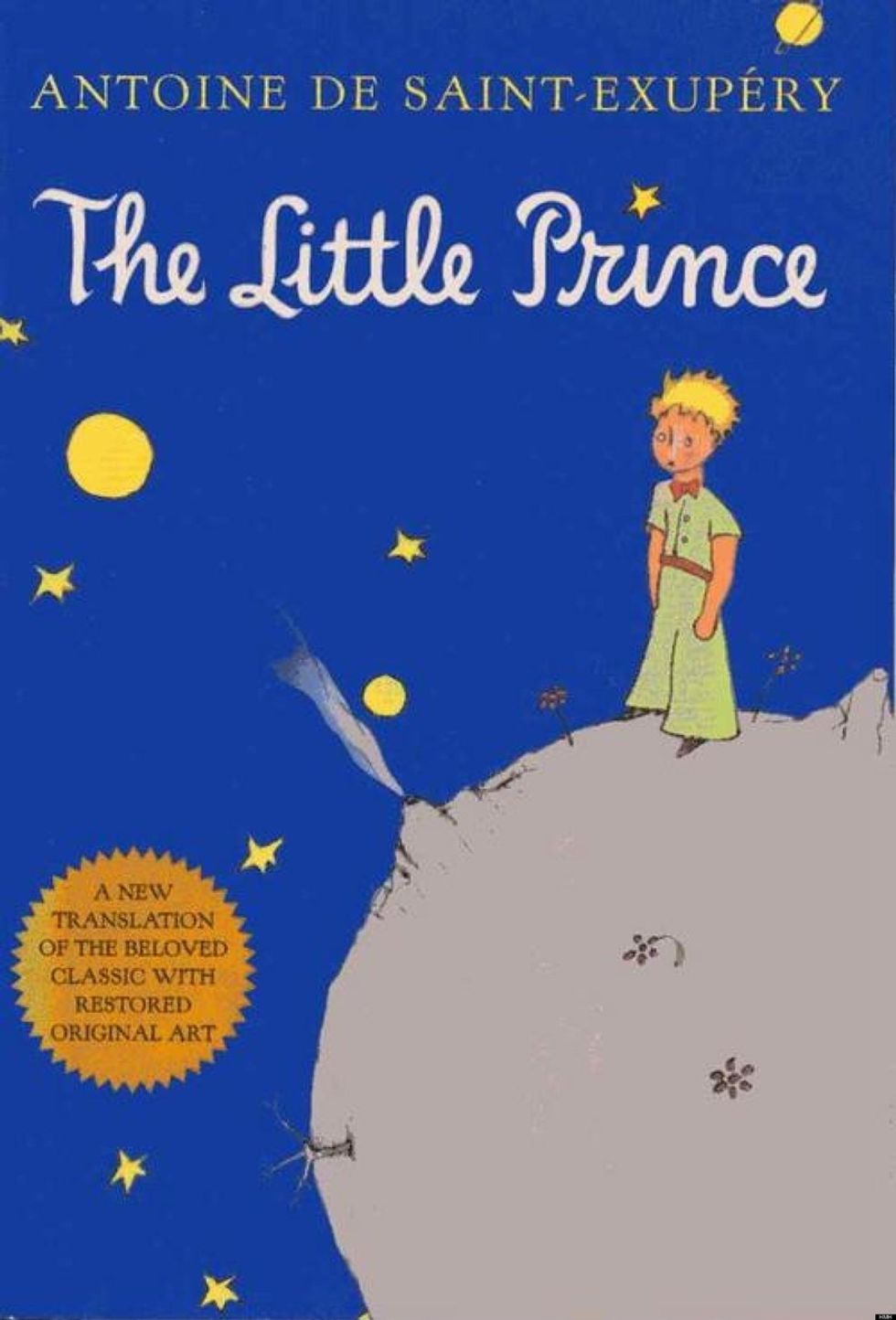 If you can't read the entire canons of solipsism, emotional psychology, and the art of satire, you can absorb the whimsical explorations of The Little Prince. Put simply, a boy prince journeys from planet to planet, each populated by a single adult. His conversations with each one create "a heartfelt exposition of sadness and solitude." Originally written in French, it's universally poetic.
1984 by George Orwell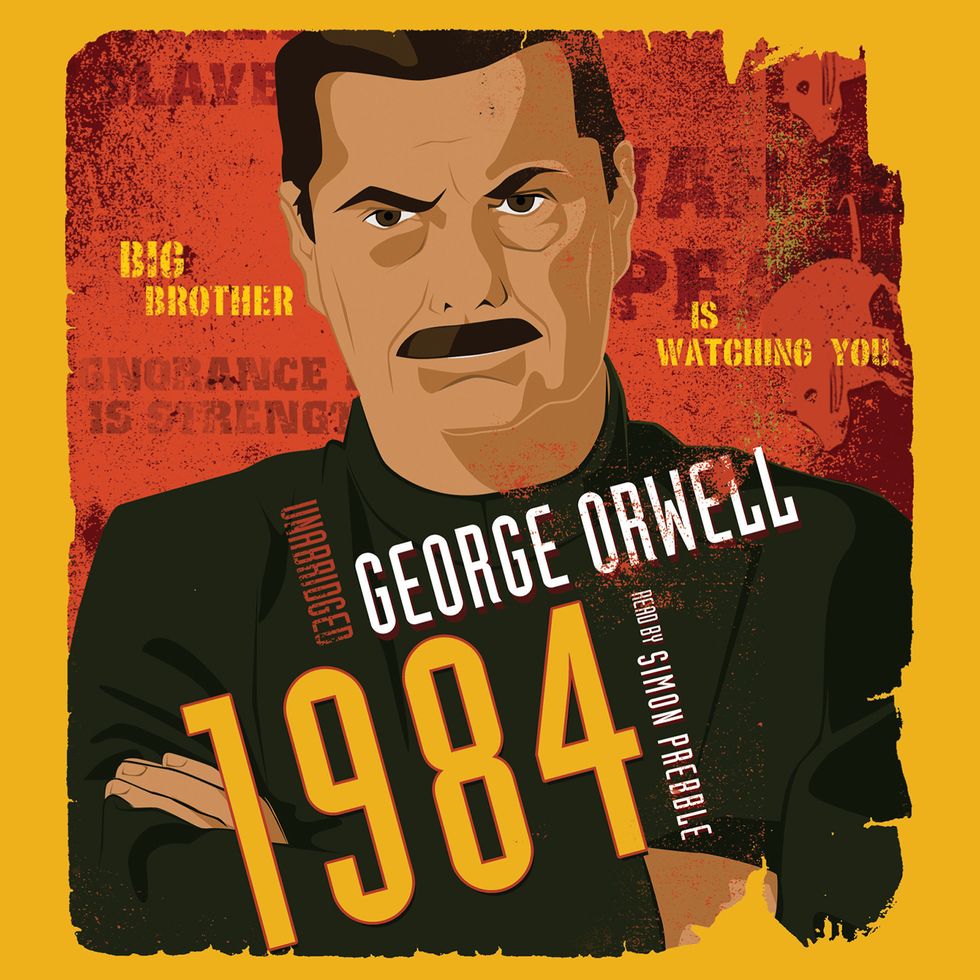 Knowing the references isn't enough with this classic; again, you have to read it for yourself in order to see dystopian America in your mind's eye. From the cognitive dissonance of war crimes to the contradictions of government propaganda, you need to come to your own conclusions about what an Orwellian future looks like.
50 years after M.L.K. was assassinated, his legacy continues to inspire. Who are the strongest voices fighting for his vision?
In the 50 years since Dr. Martin Luther King Jr.'s death, his legacy has only gained momentum as activists and everyday citizens fight against prejudicial policies that would scale back his vision of equality, rather than realize it. The March on Washington may be most commemorated for Dr. King's speech on August 28, 1963, but the determination of the Civil Rights Movement inspired even more than the 250,000 people who demonstrated in the nation's capital that summer. Dr. King declared, "Go back to Mississippi, go back to Alabama, go back to South Carolina, go back to Georgia, go back to Louisiana, go back to the slums and ghettos of our northern cities, knowing that somehow this situation can and will be changed."
True to his legacy of equality, Dr. King's passion touched people from all walks of life, from famous actors and politicians to scholars and everyday citizens. Here are 5 people whose aspirations were inspired by MLK:
1. Ineva May-Pittman, activist and NAACP member who marched with Dr. King:
"I just felt–free. With all these people from all across the country and the world, of all ethnicities, together–no incidents or anything, and everybody was friendly toward each other...Why can't this be, you know, all the time? So we had to come back and double our determination to try to make it be. And we still workin' on it."
2. Frankye Adams-Johnson, activist and teacher who marched with Dr. King:
"I felt that somehow we had achieved whatever this freedom meant, that it had been achieved there in Washington. We had marched, we had listened to speeches, and we had been moved by the great Martin Luther King, Jr." Reflecting on the summer of 1963, she says, "I envisioned that our quality of life as an African-American people … would be better for more of us than the handful that it is. I don't want to put a damper on celebrating and commemorating. But I will just say there's still so much more we need to be fighting for."
3. Forest Whitaker, actor:
"We followed him because he was holding your hope. The hope that your life would be full and complete with equality. There are few people in history who take that position that allows people to follow and change, who represent something powerful...He did it in this country and made people walk with him towards a better life. I think it's difficult for the next generation to see the things that happened before...So you have to continually, historically remind them and try to make them aware of what Martin Luther King was doing that we are all in this together. And that hope is alive today."
4. Barack Obama, 44th President of the United States:
"Dr. King was 26 when the Montgomery bus boycott began. He started small, rallying others who believed their efforts mattered, pressing on through challenges and doubts to change our world for the better A permanent inspiration for the rest of us to keep pushing towards justice."
5. Stevie Wonder, along with 80 other iconic figures, and the youth of today:
In commemoration of Dr. King's assassination in Memphis in 1968, musician Stevie Wonder created a powerful tribute to Martin Luther King that called upon figures from Apple CEO Tim Cook and London Mayor Sadiq Khan to Serena Williams and Paul McCartney. Most powerfully, he called for all Twitter users to post their own dedication to Dr. King and how he continued to inspire today's generation. He posted, "On April 4, 1968 at 7:05 p.m. central time, Dr. King's life was cut tragically short. 50 years later a need for his dream to be fulfilled is far greater than ever. Share your dream & post your own #DreamStillLives video. Spread love...spread hope"
On April 4th, 1968 at 7:05 p.m. central time, Dr. King's life was cut tragically short. 50 years later a need for h… https://t.co/XVJ9Gis9zp

— Stevie Wonder (@Stevie Wonder) 1522886700.0
Meg Hanson is a Brooklyn-based writer, teacher, and jaywalker. Find Meg at her website and on Twitter @megsoyung.

A third swell of protests over hikes in gas prices erupts in violent riots and public outcry over France's social inequality.
In the heart of Paris, the Champs-Elysées and the Arc de Triomphe were scaled by protesters and graffitied on Saturday. Police fired tear gas, stun grenades, and water cannons at masked citizens donning bright yellow vests as they (the citizens) set fire to buildings and hurled crude projectiles in the streets.
Recent hikes in gas prices under President Emmanuel Macron have driven people to form a leaderless movement on social media and take to the streets.The most recent announcement of another tax increase set to begin on News Years Day initiated the first wave of demonstrations in mid-November. The price hike will add to an existing 23% rise in diesel costs that's occurred during Macron's first year as president.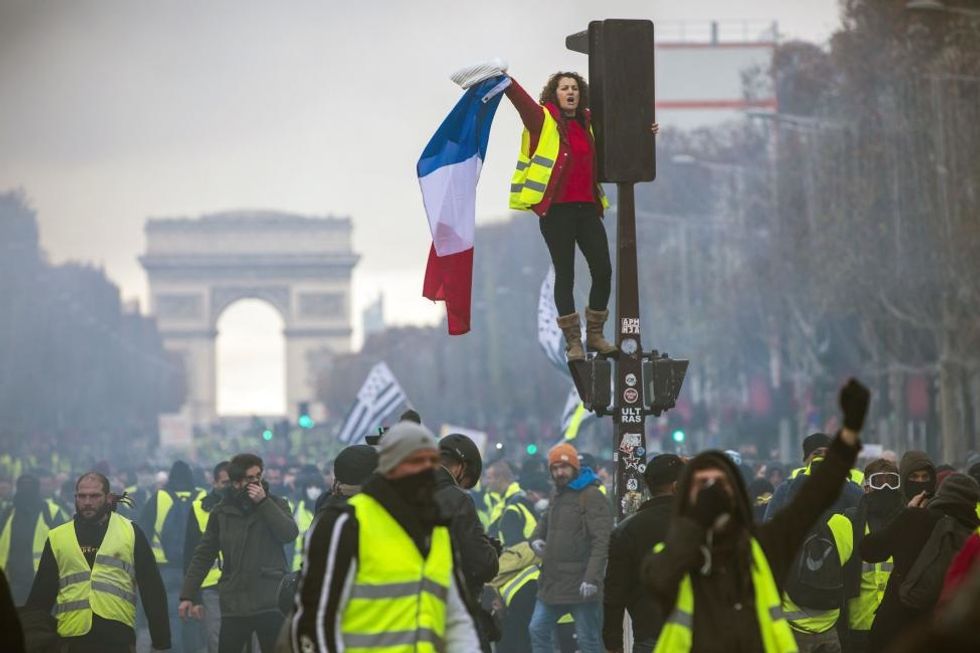 UPI
In France, all drivers must keep reflective yellow vests in their vehicles under a 2008 policy; the "gilet jaunes" or "Yellow Vest" movement represents motorists' protest of the added tax burden on fuel and government officials' blindness to civilian struggles.

The 36,000 demonstrators created the most violent display of civil disobedience to take place in the capital in more than a decade. The protests left 3 dead, 100 injured (including members of the French police), and nearly 400 arrests. The third wave of protests in as many weeks turned into "urban warfare" and "the worst riots in a generation," according to witnesses of flaming cars, vandalized buildings, and clashes between the French police and a faction of criminals who are said to have joined the protest solely to wreak havoc.
While prices of oil have risen worldwide over the past year, the French government has added its own taxes to the burden as part of their environmental policies. Macron's administration defends the new taxes as efforts to lower carbon emissions and encourage people to purchase more energy efficient cars–but the expectation that French citizens can alter their lifestyles and modes of transportation at the government's behest is out of touch with reality. Furthermore, increasing fuel prices places an unbalanced burden on working people who can't afford to reside in major cities and who rely on their cars to commute from and around rural and suburban areas.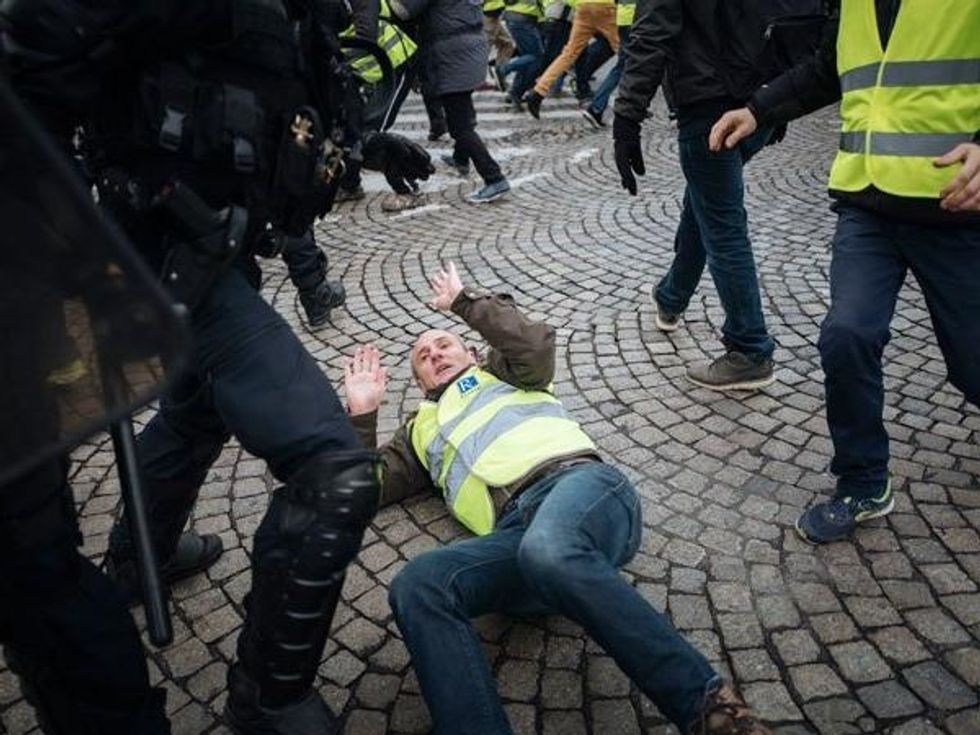 Times Now
But in many ways, the tax hike is only a capstone of social inequality that has frustrated citizens for too long. Florence, a 55-year-old demonstrator who works for a freight company outside Paris, expressed his motivations to The Guardian:

"We are here to protest against the government because of the rise in taxes [in general], not just petrol taxes, which is the straw that broke the camel's back. We've had enough. We have low salaries and pay too much tax and the combination is creating more and more poverty."
In response to public dissent, President Macron called an emergency security meeting on Sunday. His official statements have condemned the use of violence and defacement of national monuments. He said, "No cause justifies that authorities are attacked, that businesses are plundered, that passers-by or journalists are threatened or that the Arc du Triomphe is defiled." He also praised the emergency responders and French police, whom are seen below firing tear gas and water cannons at protesters, saying they've "showed unrelenting bravery throughout the day and evening."
French police fire teargas at 'gilets jaunes' protesters in Parisyoutu.be
Outside of France, Parisians' actions against inequality seem to have inspired copycat riots in Belgium. Famke Krumbmuller, head of a Paris-based political consultancy, noted the protests touched a familiar chord and sent reverberations throughout Western Europe. She told CNBC, "I guess what's specific to this movement is that it is relatively apolitical, so they (the protesters) are not from just one party on the left or right. They're white, middle-class people that are squeezed by the welfare state. They pay a lot of taxes but they don't get a lot of benefits in return."

Looking ahead, President Macron's asked Prime Minister Edouard Philippe to hold a meeting with leaders of France's political parties and representatives from the "Yellow Vest" movement in order to negotiate a return to peace. However, according to the French paper Le Télégramme, some members of the "collective" oppose a meeting, claiming, "The government is only looking for a communication plan and we do not want to be a puppet." Another representative of the group, Christophe Chalençon, actually looks forward to the meeting, where he plans on asking the Prime Minister to resign.
Meg Hanson is a Brooklyn-based writer, teacher, and jaywalker. Find Meg at her website and on Twitter @megsoyung.