With consumer debt hovering around $14 trillion, more of your peers are in debt than you probably think.
Outrageous medical bills, soaring college loans, and all the other emergencies in life can contribute to mounting credit card debt. That's why more Americans every day are looking to Consolidated Credit, a non-profit organization that helps pull people out of debt.
They've helped over 10 million people on average reduce their total credit card payments by 30-50%.
By working to lower your monthly payments and reduce the interest rate, the service is a no-brainer for anyone struggling with debt.
Their debt counseling services and customer service are unparalleled; those who've gone through the process of trying to manage their debt know it's tough and can't find anything that grants them more relief than Consolidated Credit.
Here are what just a few of their customers have to say about the convenient service.
"We have paid off $250k"
"My husband and I were at a point of stress, fights, and felt like we were drowning. Because of this company we are now breathing easier and making more responsible financial decisions.
By the end of our five year term (3 years in already), we will have paid off nearly 250K in debt!! I recommend them to anyone and everyone struggling." - Stacie K.
"I cannot say enough good things"
"Our [Debt Consolidation Counselor] was knowledgeable, professional, comprehensive, kind, and answered all my questions in a PATIENT AND THOROUGH context. I cannot say enough good things about [our counselor]." - Dave C.
"Very grateful for the help and peace of mind."
"I am very grateful for the help and peace of mind the Consolidated program has given me. Life can be financially overwhelming at times. It is very satisfying to have a program that puts one back on the road to financial security. Thank you, Consolidated Credit!" - Carol G.
"It becomes easier and easier"
"There is light at the end of the tunnel. I was struggling with overwhelming debt and did this as a last attempt. They definitely drilled into me that I was not being responsible, which I wasn't. After everything is set up it becomes easier and easier." - Joseph M.
"Consolidated Credit came to the rescue."
"Almost there!!! I was totally buried in debt but CC came to the rescue. I am now ONLY THREE MONTHS away from being free of seven credit card payments! CC is a God-send." - Deb F.
In some circumstances, you need to rely on credit cards. When you feel like you're relying on credit cards too much, it's time to rely on Consolidated Credit. They make it easy to get on top of your finances and not only get out of debt, but stay out of debt.
Check them out to see how they can help you.
Epstein's lifestyle was unimaginably creepy, but it's indicative of a larger problem.
Jeffrey Epstein was found dead in his jail cell on Saturday, having been accused of sexual abuse by nearly 80 women.
He leaves behind a legacy of destructive opulence.
Epstein lived a lifestyle of unchecked consumption. The billionaire possessed a number of extravagant homes. His Manhattan townhouse allegedly cost $77 million and contained disturbing oddities—such as a hall full of fake eyes that were initially created for injured soldiers. It also contained a photorealistic mural that featured Epstein in jail, surrounded by prison guards, as well as a life-sized female mannequin that hung from a chandelier.
His private ranch was even more grandiose. At 10,000 acres, Zorro Ranch is a sprawling stretch of land, to which Epstein allegedly flew young girls, and where he abused them with the help of his supposed madam, Ghislaine Maxwell. The ranch was also a place where he attempted to impregnate hundreds of women in an effort to seed the human race with his DNA. This attempt was inspired by his distorted belief in transhumanism, a theory that the human population can be improved through artificial intelligence and genetic engineering.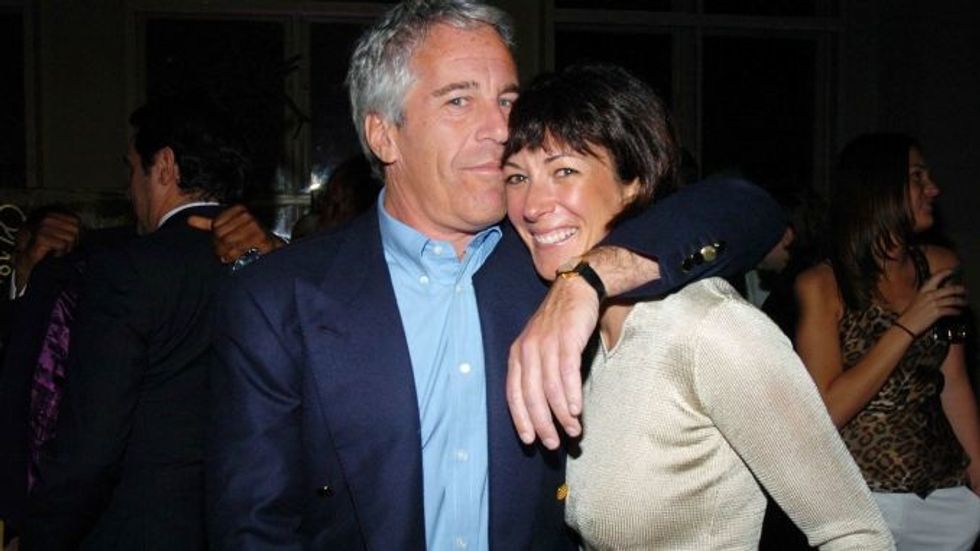 Image via BBC.com
The townhouse and the ranch paled in comparison to his primary place of residence—his private island. St. James Island is located in the U.S. Virgin Islands, and Epstein purchased it in 1998. According to a contractor, Steve Scully, Epstein possessed two private offices on the island, as well as a strange blue-and-white striped temple and a lagoon full of flamingos. The island was, allegedly, the location of a variety of heinous crimes and was casually called the "Island of Sin" and even "Pedophile Island" among some of Epstein's acquaintances.

Epstein had ties to countless businesses and money-making ventures, and he had a particularly fraught relationship with Victoria's Secret, a company that may have funneled models directly to him—and from which he may have embezzled millions. He had a circle of powerful friends that included Donald Trump, Kevin Spacey, Woody Allen, and Bill Clinton. He was also a serial liar, constantly fabricating relationships and insinuating himself into the scientific and political communities, including ingratiating himself with scientists by bankrolling their research. He is an example of the way that money can pave pathways and open doors for people with little to offer other than their purported fortunes and their charisma.
Between the bizarre decor of his homes, his interest in nefarious ideas like eugenics and cryogenics, and the suspicious circumstances of his apparent suicide in a Manhattan jail, Rolling Stone was right when it published the headline, "Conspiracy theories have gone mainstream."

Many of the conspiracy theories currently swirling around the Internet center around Epstein's relationship with Bill Clinton and Donald Trump, with #TrumpBodyCount and #ClintonBodyCount trending on Twitter and Trump himself tweeting about the Clinton conspiracy. Many others believe that Epstein faked the suicide, as the cameras in the jail cell stopped working at the time of his death.
With its tangled web of lies, the Epstein case is "the end of an information ecosystem that at least feints at asking questions before pretending to have the answers," according to Anna Merlan.
Is this the end, or just a step towards chipping away illusions and unearthing the corruption inherent to America's wealthiest class? After all, it's likely that there have been thousands of Epsteins before—billionaires in bed with politicians and scientific communities who abused women without consequence and who've funded false scientific research.
Maybe social media is, in its ugly, distorted way, finally bringing the dark money and covert alliances at the heart of America out into the light. Maybe next, the Internet could come for people like the Koch Brothers, the billionaires who paid millions to shut down climate change research.
Based on the nature of social media, though, it'll be a long time before we arrive at anything like the truth.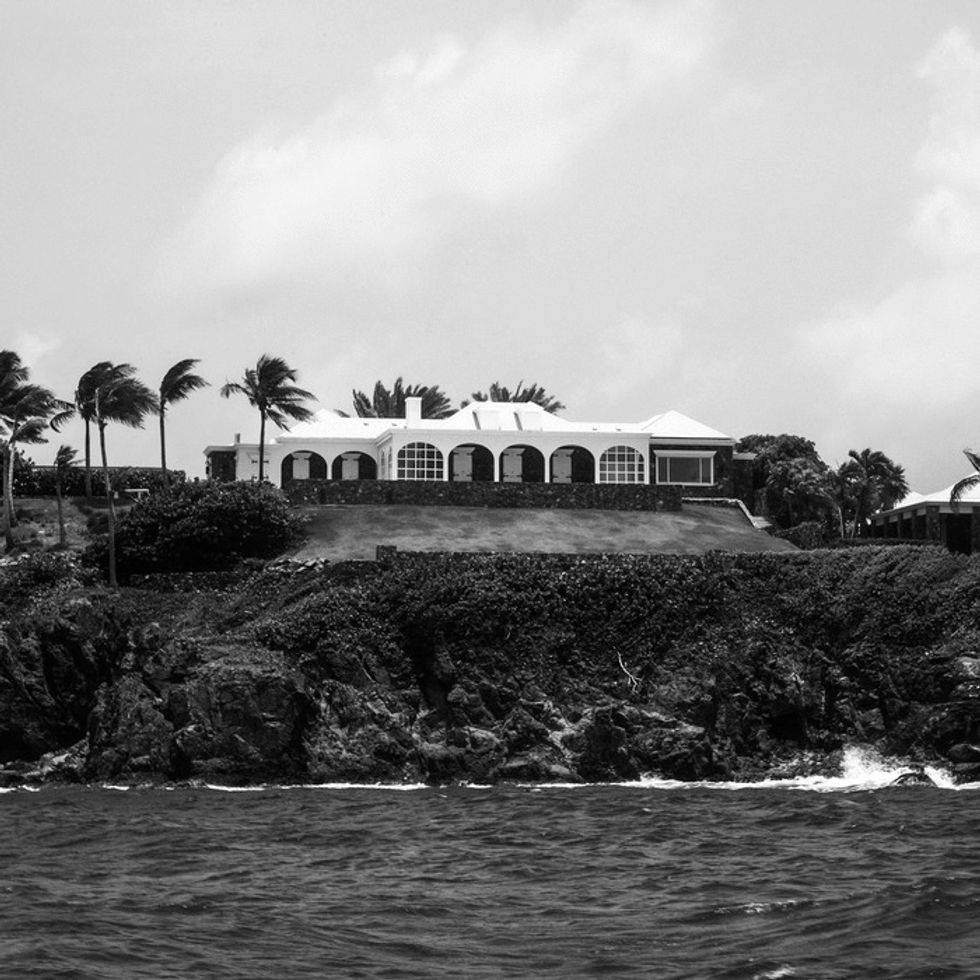 Little Saint James Island. Image via The Cut
Choose to give where your money will go the farthest.
Everyone can agree that giving to charity is a worthwhile way to use one's money. But it's not as simple as just writing a check. You want to make sure your money is going somewhere where it'll be put to good use. With so many options out there, how can you make sure you're putting your money into worthy causes? To help you on your quest, we've compiled a list of the top 5 aid organizations to give to in 2019.
Children International is an organization who has the broad mission of ending childhood poverty across the globe. Their primary means of doing this is by allowing donors to sponsor a child, regularly donating to provide the child with healthcare, education, food, shelter, etc. Charity watchdog gives this foundation an A rating, as they offer 84% of their earnings to children in need, with only 16% going to overhead costs.
American Civil Liberties Union (ACLU)
This organization aims to "maintain and advance civil liberties, including, without limitation, the freedoms of association, press, religion, and speech, and the rights to the franchise, to due process of law, and to equal protection of the laws for all people throughout the United States and its jurisdictions." The ACLU is one of the most powerful groups fighting to protect American citizens today, and decidedly a very worthy cause to donate to.
The National Wildlife Federation aims to protect American wildlife and wilderness by educating Americans about the importance of nature and fundraising money for environmentalist programs. They only spend 13% of their income on overhead, meaning you can be sure your donation isn't going towards some rich person's personal fortune, but is actually going towards protecting America's quickly dwindling natural beauty.
National Alliance to End Homelessness
This organization's mission is simple: end homelessness in America. They focus primarily on issues of policy and education, empowering legislators and communities to take steps to support disenfranchised Americans without housing. They give an incredible 92% of their proceeds to their cause, making them one of the most responsible charities on this list.
American Foundation for Suicide Prevention (AFSP)
Suicide is an ever-growing crisis in the United States, but thanks to organizations like the AFSP, people are becoming more and more educated about the truth of mental illness. They raise awareness, fund scientific research, and provide important resources and aid to those affected by suicide.
These apps are free to download, but they seduce you into spending.
These apps may be free to download, but once they're on your phone, you're likely spending cold hard cash when you use them. Delete or spend at your own peril!
Data-suckers
When Dan Frommer of Quartz took a look at which of his apps were gobbling up most of his data usage, he was surprised.
"Twitter turns out to be my biggest 'expense,' he wrote. "This seemed surprising at first: isn't Twitter just 140-character text snippets? But with all the photos and videos in the Twitter stream today, plus loading websites in the built-in browser, addict-level usage adds up." Next in line, Instagram.
If you're only using these apps on wifi, you're not spending by scrolling. But if you can't resist seeing what your ex is up to when you're sitting in the no-wifi dentist's waiting room, then it's gonna cost you. Delete and set yourself free.
Instagram
Sure, it's free, and yeah, you're just using it for fitness inspiration or keto recipes or whatever you tell yourself. But Instagram's super-targeted, compelling, and on-point ads may be causing you to click-to-buy products you'd never otherwise consider. You know: the miracle exfoliator, the chicest workout leggings, the meal kit that will make your life easier and way more delicious.
Seven out of ten hashtags on Instagram are branded, which means most of the time you're interacting with advertisers whether you realize it or not. In 2016, at least thirty percent of Instagram's users had purchased a product they first discovered on the platform; in 2018, when the monthly users were up to 1 billion on the platform, there was sure to be even more app-driven purchases. And yes, we speak from personal experience.
Amazon
You love your Prime, we know. We do too. But all the seductive lure of those free deliveries is causing you to spend beaucoup bucks. When you've got the phone in your hand and one-click buying activated, a new backyard hammock or silky nightgown or kitchen gadget is one tap away. And the taps add up.
Research has shown that Prime members spend an average of $1,300 per year on Amazon, compared with just $700 for non-Prime customers. Take the app off your phone and you might find a new way to fund that trip to Portugal you've been dreaming of.
Don't stop at Amazon; this goes ditto for all your go-to shopping apps, like ShopBop and Etsy. According to App Annie, time spent on Amazon, Amazon Shopping, Wish, Etsy and Zulily grew 44 percent in the first half of 2017 compared with the first half of 2016. If you're spending time, you're probably spending money.
Food Delivery Apps
Any time you're making convenience too, well, convenient, you're hurting your wallet. Consider dinner. Between taxes, service fees, delivery charges and driver tips, a $10 burrito can easily turn into a $20 mindless splurge.
Americans spend an average of $63 a month on food delivery services. that's $756 a year — enough for a round-trip ticket to Europe. When HuffPost editor Janie Campbell wrote about her reliance on Postmates, she found that the had spend $287.71 on delivery fees and another $70.88 for additional fees in the first 22 days of a month.
Delete that app and use your phone the old-fashioned way — to call in a pick-up order. Or save mondo bucks by learning a few easy-to-whip up pantry meals; soon enough you'll have saved enough to eat ramen in Tokyo.
Do you understand the difference between a credit union and a bank?
Big banks and social responsibility don't typically go hand-in-hand, but there is a bedrock financial institution that was formed wholly out of a noble ethos. The brutal winter of 1846-47 led to widespread famine, so Friedrich Raiffeisen, a rural German mayor, set up a system in which wealthier citizens put cash into a fund used to buy grain to be loaned to those suffering from the famine. This, in turn, led to a community bakery. The "bread society" project worked. When the famine ended, the less fortunate paid back the benefators in cash. Raiffeisen would expand on his largesse with an "aid society" that provided low-interest loans to farmers to get around the common usurary practices, and set up a charity for abandoned children. Eventually, in 1864, Raiffeisen established the first rural cooperative lending institution, in effect, creating the first credit union.
Keep reading...
Show less
Musings: From two perspectives of tech conglomerate fines, antitrust laws, and the tech world as a whole
Lauren: The EU has given Google a $2.7 billion fine due to alleged antitrust violations. According to EU antitrust regulators, the internet giant is a monopoly. And so Google now has to prove that it has rivals that had made substantial inroads to its businesses, including specialized search categories, mobile phones, and online ad buying. This fine and punishment could also set a precedent for other tech giants. Seems like they're not as unstoppable as many have believed.

Keep reading...
Show less
Affordable health care and education is beginning to feel more and more like an unattainable luxury.
It is still a struggle for Americans to access affordable health care and education. Unfortunately, this is largely because companies are looking to profit rather than have tax money benefit the actual taxpayer.

There is no denying that business owners work hard for the money that they make. However, as more money is funneled into the pockets of the 1%, it means there is less available for health care and education assistance. Rather than improving the country by ensuring accessible health care and education for all, business owners are purchasing boats, second (or third) homes and luxury cars.
Keep reading...
Show less