The refugee crisis hasn't gone anywhere. But news outlets and political leaders everywhere are ignoring it—and xenophobia is making it worse.
Around 2015, the so-called European refugee crisis was topping every newspaper headline. Reports of the 5.2 million refugees pouring in from Syria and other war-torn countries that year led to mass calls for mobilization to create infrastructure and support systems for displaced peoples. The photo of Alan Kurdi, the drowned three-year-old who provided a name and face to the crisis, sparked international acknowledgment and inspired humanitarian activists all over the world.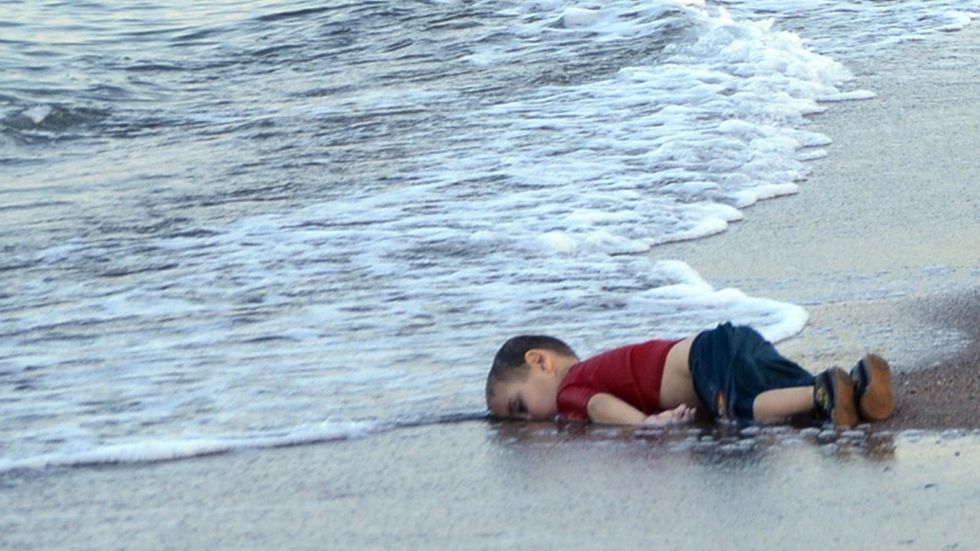 Alan Kurdi, via Medium
But that was four years ago. What has happened to those 5.2 million since then?

Firstly, there are a lot more than 5.2 million now. According to the UN, as many as 63.5 million people have had to flee their homes because of conflict since World War II; and today, roughly eight thousand people per month arrive in Greece, Italy, and Spain from Syria, Guinea, Algeria, and neighboring countries. These numbers are staggering; the lives they describe are almost impossible to imagine. But each figure corresponds to individual experience and a body that likely has crossed countless miles of ocean to arrive on European shores. Though it is impossible to generalize their stories, the majority of these people are currently stranded in liminal places like refugee camps or living as undocumented citizens without access to rights, living wages, and other protections.
According to the Aegean Boat Report, around 20 boats have arrived on the Greek island of Lesvos alone in February 2019, carrying a total of 791 people. Lesvos's Moria Camp holds somewhere between eight to ten thousand refugees; it was initially designed to hold ten. Many have been there for over half a decade, and the conditions in the camp are becoming more and more unlivable by the day.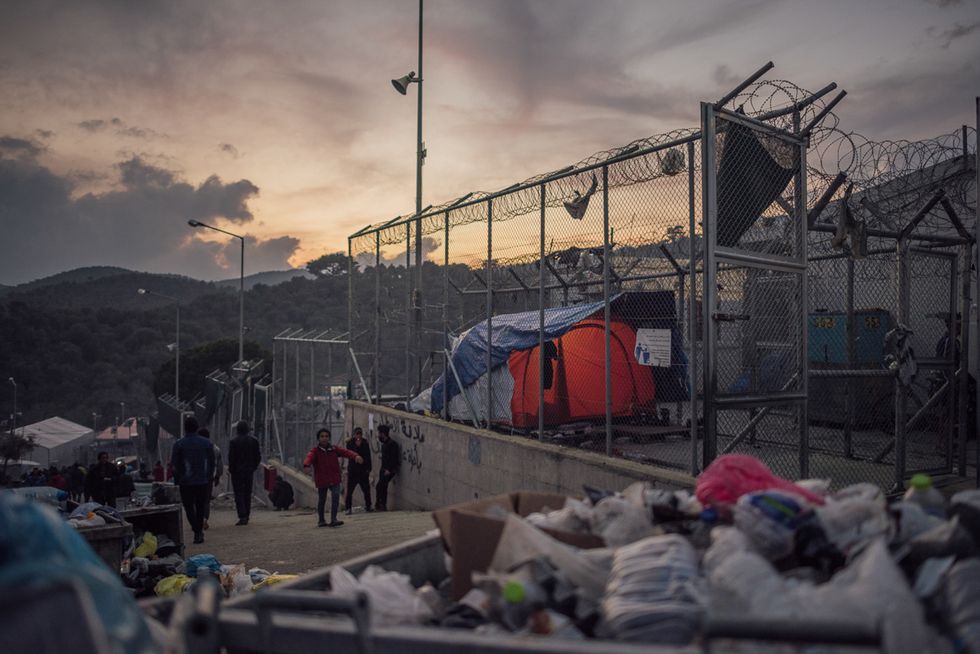 Moria Camp, via Al Jazeera
Many refugees go through hell and back to get there. Left with no choice but to flee violence and unlivable conditions, many spend thousands of dollars on hiring a smuggler who could carry them across the sea. The journey is treacherous—smugglers sometimes have deals with authorities or even pirates, and recent reports have revealed that the journey is more dangerous than ever before, with 1,600 to as many as 2,730 people dying at sea in 2018. The UNHCR released a report which argued that although the official number of migrants crossing the Mediterranean fell last year, this was likely due to "reductions to search and rescue capacity coupled with an uncoordinated and unpredictable response to disembarkation." This in turn, "led to an increased death rate as people continued to flee their countries due to conflict, human rights violations, persecution, and poverty." As the world forgets, the little structure and safety netting that does exist inevitably falls apart.

The news is a strange beast. Some stories can dominate for months and fade out so suddenly it's almost like they never happened; particularly shocking acts of individual or random violence can consume headlines while systematic, long-term horrors can fade away, having lost their ability to capture audiences' attention. With countries like South Sudan, Yemen, and Afghanistan steadily experiencing mass exoduses for years and years at a time, and with the inundation of tragic stories and gory photographs from Syria, it's easy for ongoing horrors to slip underneath an ocean of facts and figures that seem too overwhelming to address.
It's also easy for governments to shirk off responsibility for taking in refugees, seeing as technically they are stateless and, therefore, are not protected by any citizenship rights. Though the Universal Declaration of Human Rights guarantees basic protections for all people on earth, it does not specify which countries are responsible for providing these protections.
But every political decision manifests in lived experiences. For example, when migrants arrive on the shores of Lesvos, they are sometimes met with volunteers who provide water and transportation to the camps. Families and individuals are assigned at random to tents, which are crammed next to each other, creating unlivable conditions.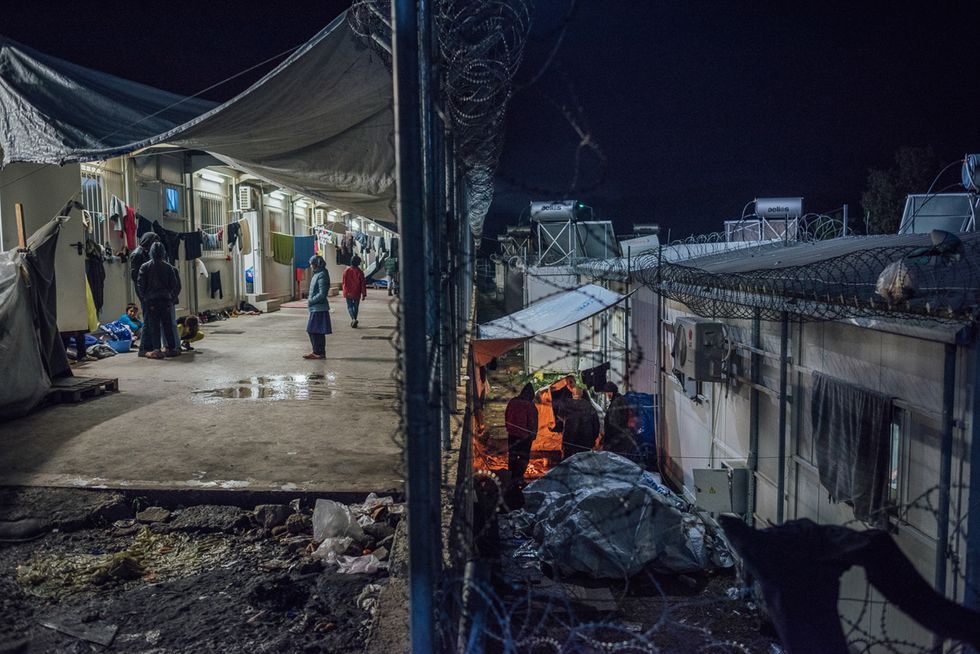 Image via aljazeera.com
Lesvos, in particular, has an extensive volunteer population, but overall aid groups often work as band-aids, failing to heal the sources of a larger issue and failing to structure a pathway forward. Instead, aid groups and refugees languish on Lesvos, in the grey area of statelessness and global amnesia. NGOs are gradually shifting their focus to working with refugees and locals to develop long-lasting relationships and skills, which can propel migrants forward into new lives.

But in light of the antipathy many locals hold towards newcomers, and also because of the trauma, language barriers, or other struggles that migrants face, the process of adjustment is challenging and will require individualized attention, patience, and cohesive efforts. Reports reveal that the majority of refugees fleeing severe conflicts will have vestiges of trauma; the IRC reported high levels of depression and PTSD among refugees across the board.
A 2011 Oxford University study found that the best way for refugees to move forward is through integration into life in their new countries. Solutions lie in treating the wound at its source, addressing xenophobia, and fighting for fair opportunities to education, jobs, healthcare, and other vital structural support systems. On the other hand, stranding migrants in places like Lesvos—where they live in unsanitary and dangerous conditions, surrounded by strangers who may also be experiencing trauma, with no idea of if or when they will be able to leave—is a product of a collective worldwide amnesia, a refusal to see what is happening in real time.
Long-term, slow-moving challengers are not foddered for breaking news. Particularly massive floods of refugees might pique the interest of a world leader; an artist might draw attention to the crisis through an installation in a busy city; but always, the cycles of violence and erasure continue as the world gets caught up in shinier, brighter topics. But remembering and acknowledging what is happening is the first step to moving in a new direction.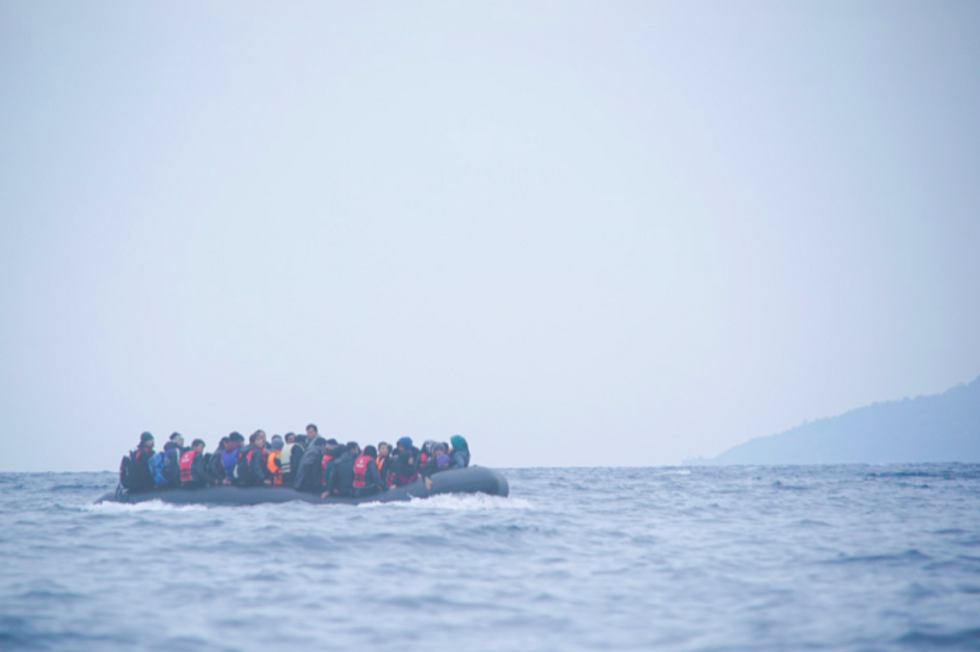 Image via Oxfam Novib Academy
---
Eden Arielle Gordon is a writer and musician from New York City.
Where are the freest places to live in terms of individual rights, economic freedoms, and political protections?
From "Brexit" to Brazil's election of Jair Bolsonaro, from Donald Trump's controversial stances to historic protests in the streets of Paris, political upsets and cultural shifts across the world have altered what it means to be a modern citizen. Interpretations of "liberty" and personal freedom will always vary between cultures and governments' ideologies, but where are the freest places to live in terms of individual rights, economic freedoms, and political protections, including social tolerance?
Evaluations of various countries' personal freedom in 2018 gave acute focus on freedoms of speech and religion and social acceptance of immigrants and ethnic minorities. According to reports from The Legatum Prosperity Index and Freedom House, the North American region showed overall gains in personal and economic freedom, while living in the Middle East and North Africa still present struggles in terms of safety and individual rights. Meanwhile, Northern European countries maintained historically high standards of civil liberties and political rights, accounting for six of the top ten "freest" countries.
1. Norway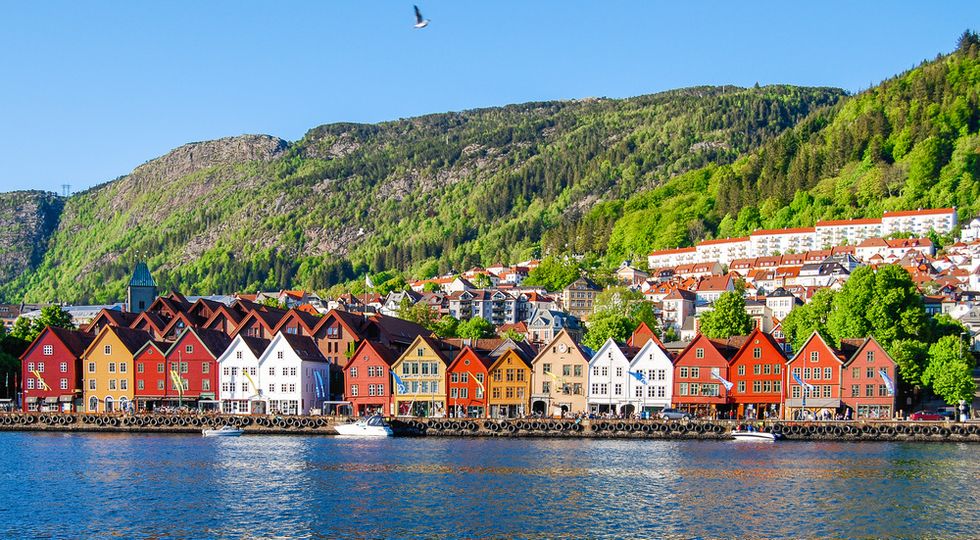 League of Students
This country of over 5 million citizens has consistently earned the top ranking in various assessments of personal liberty. Norway was the first Scandinavian country to legalize same-sex marriage, and men and women are guaranteed parity by law, from education and healthcare to social services and labor. Offering the 4th greatest access to education and healthy social capital, living in Norway combines economic freedoms with guaranteed freedoms of press and religion. In addition, residents enjoy arguably the safest and most secure protections against foreign threats and crime.

2. New Zealand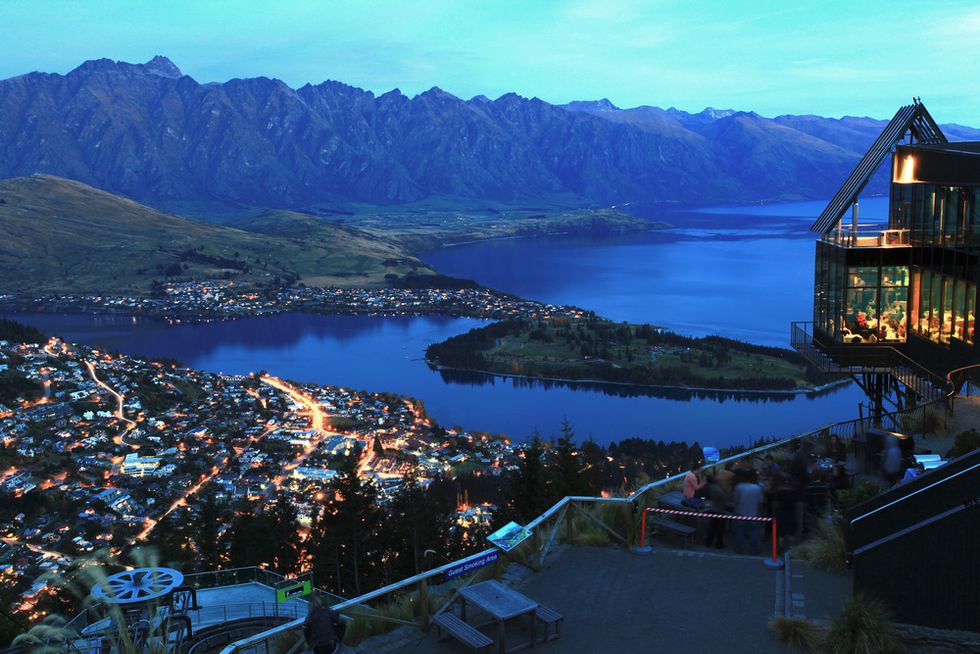 Culture Trip
New Zealand tops assessments of economic freedom in terms of social capital and business environment. Historically free of corruption, the Parliament's democratic elections represents its 4.7 million citizens in a multi-party system. In addition to protecting political freedom, the government prioritizes civil liberties for its citizens, particularly freedoms of free speech, press, and religion. For instance, same-sex marriage has been legal in Norway since 2009, and Parliament has been approximately 50% women since the 1980s.

3. Finland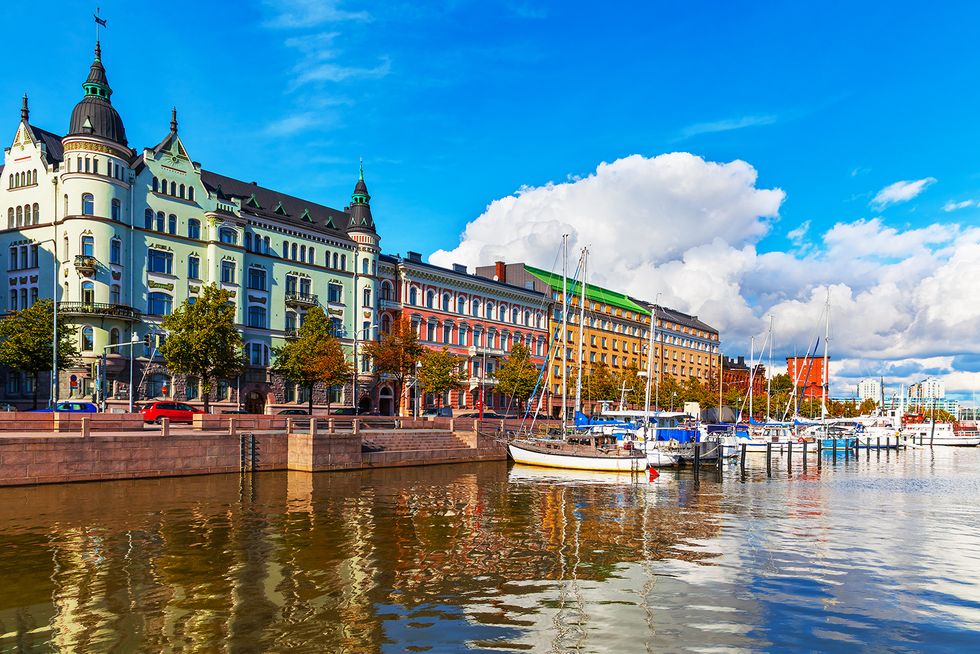 Old Town pier in Helsinki, Finland Lonely Planet
With top rankings in education and governance, Finland also protects political freedom with multi-party elections and anti-corruption legislation. In terms of social parity, women enjoy a "high degree of equality" and traditional courtesy." In fact, in 1906 Finland became the first European country to extend suffrage to women. Due to ample civil liberties protections, Finland was described by Forbes as the "happiest country in the world," drawing a high number of immigrant residents among its population of 5.5 million.

4. Switzerland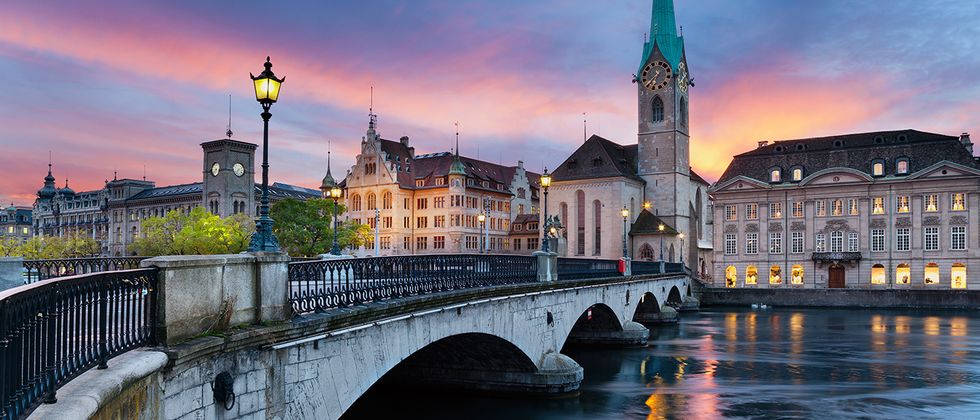 Wanderable
As a country that relies on direct democracy, Switzerland extends political freedom to 8.4 million residents through regular public referendums and a governing coalition of four political parties. Switzerland also offers excellent access to education and economic freedom. Same-sex marriage has been legal since 2007, and Switzerland has been described as one of the best countries for immigrants, with younger generations displaying an open attitude towards immigration.

5. Denmark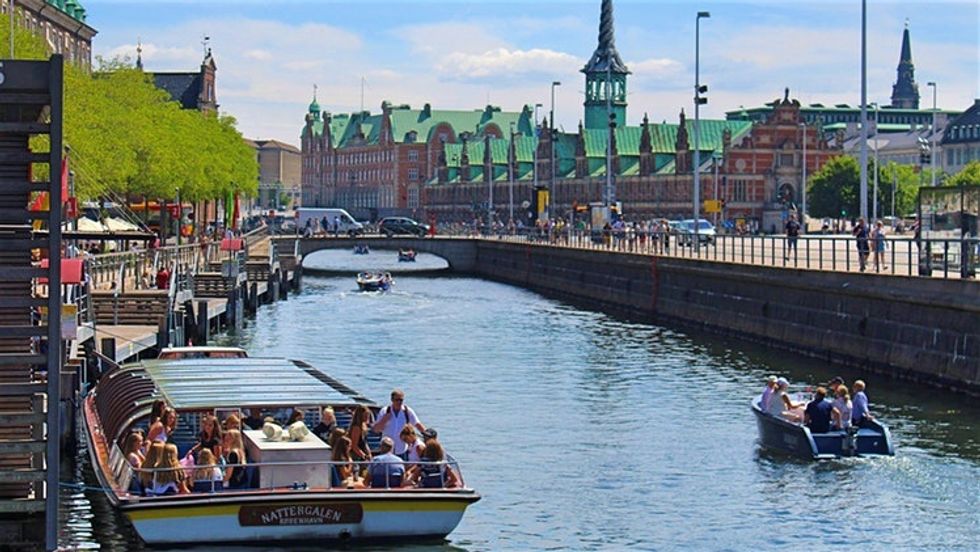 Denmark protects economic freedoms with strong opportunities for social capital with open-market policies. The government historically protects freedoms of expression and association, guaranteeing freedoms of press and speech under its constitution. Denmark was the first country in the world to recognize same-sex unions in the form of registered partnership. In 2012, same-sex marriages were legalized. Additionally, in 2016 the US News and World Report named Denmark the "best country in the world for women," citing gender equality, income quality, safety, and progressiveness.

While the U.S was #17 in The Legatum Prosperity Index's rankings (and #58 according to Freedom House), "freedom" remains a moving target that changes its appearance with each era. While many Scandinavian countries have offered exemplary
personal freedom protections to its citizens, shifting politics are changing the legal landscape that defines "freedom." For instance, while Finland legalized same-sex marriage in 2017, the country is still working to abolish the dark shadow of 1970s discriminatory laws, including forced sterilization for transgender people applying for sex reassignment surgery. In Switzerland, security measures passed in 2017 endow the government with heightened powers of surveillance of suspected terrorists, which critics say unfairly target new waves of immigrants.
Other countries to make the top 10 include (in order of ranking): Sweden, the United Kingdom, Canada, Netherlands, and Ireland. But as modern trends of immigration and growing awareness of LGBTQIA issues have outlined, even the "freest" countries can still improve.
Meg Hanson is a Brooklyn-based writer, teacher, and jaywalker. Find Meg at her website and on Twitter @megsoyung.
Trump threatens to close the border completely, despite having no authority to do so.
On Sunday, a group of Mexican migrants reportedly rushed the San Ysidro border crossing near San Diego, drawing tear gas from Border Patrollers. Consequently, the crossing was closed for several hours. Homeland Security Secretary Kirstjen Nielsen later said the closing of the border was "to ensure public safety in response to large numbers of migrants seeking to enter the U.S. illegally." According to the Washington Post, "At least two dozen tear gas canisters could be seen on the Mexican side of the border after the migrants eventually turned back."
Images from the incident, shot by Reuters photographer Kim Kyung-Hoon and showing young children fleeing the tear gas in obvious distress, have elicited outrage across the country. The photos also appear to contradict Republican propaganda claiming the migrant caravan was full of criminals.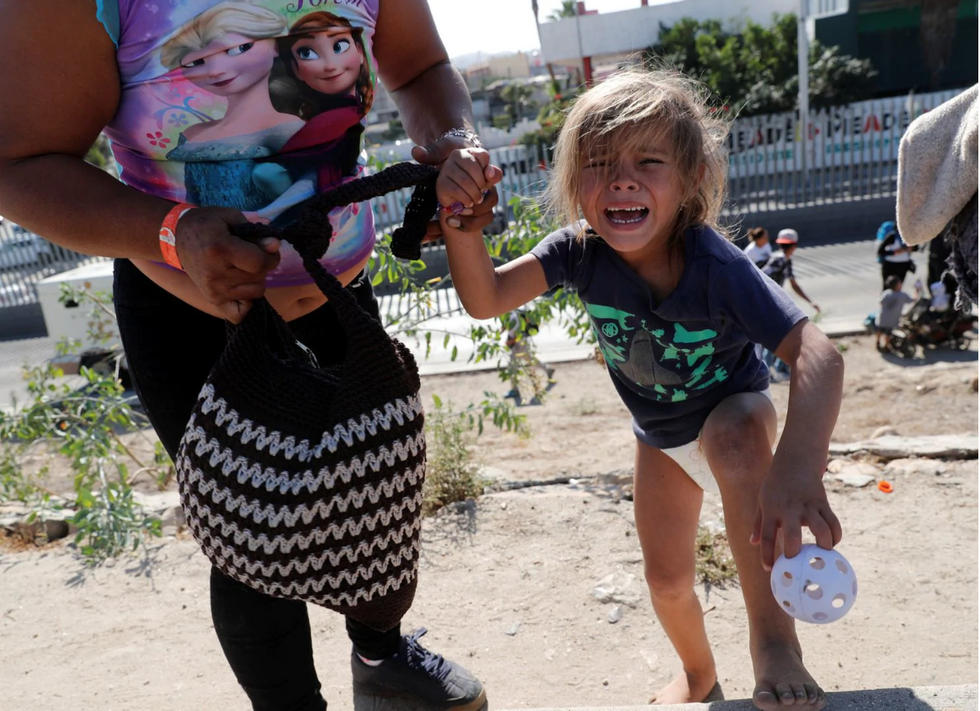 Kim Kyung-Hoon/Reuters
Senator Brian Schatz, D-Hawaii, condemned the extreme measures taken by border patrol, tweeting:

Gavin Newsom, the Democratic governor-elect from California, echoed this sentiment, saying:
On Monday, President Trump addressed the border closing by threatening to close the border permanently and calling for the deportation of the tear gassed migrants.
Despite this inflammatory claim, there are no legal provisions that would allow Trump to close the border in its entirety. Additionally, by law, asylum seekers must be allowed to present their case to a U.S. judge if they're able to cross the border. This means that the migrants who were tear-gassed on Sunday were not there illegally at all, and U.S. officials are required by law to consider their claim before deporting them back to Mexico. Yale Law School's Harold Hongju Koh, former legal adviser to the State Department, said that what Trump does not understand "is that everyone crossing our Southern border is not illegally present. Those with valid asylum claims have a legal right to assert those claims and remain."

But as the number of migrants waiting at the border grows and as Trump's anti-immigration policies and rhetoric cause longer and longer delays in the hearing of these cases, illegal immigration actually becomes more likely, not less. Wayne Cornelius, professor at the University of California, San Diego and expert on the border, told the New York Times, "The longer the caravaners stay in Tijuana, the more likely they are to succumb to the temptation to cross illegally into the U.S." So the Trump administration's anti-immigration stance is not only perpetuating a false impression that immigrants at the border are breaking the law, but also making the illegal immigration they're supposedly so opposed to more likely than ever.
Now, Trump is reportedly working with the Mexican government to add further peril and hardship to the journeys of these migrants. Trump tweeted on Saturday:
This provision, which the new Mexican government is reportedly agreeable to, would further violate asylum laws, which state that the United States must ensure that individuals waiting for asylum are safe not only from a hostile government, but from gangs and other threats. It would be nearly impossible for America to ensure asylum seekers this kind of protection while they're still in Mexico, and it would undoubtedly require a massive allocation of resources to do so. The American Civil Liberties Union immigration attorney Lee Gelernt told the Washington Post on Sunday night, "We believe it would be impossible for the U.S." to ensure asylum seekers safety while still in Mexico.
The truth of the matter is that these migrants are not the villains Trump has made them out to be, as they're merely seeking a better life for themselves and their families. Andrés Medina, 22, who left Honduras to escape gang recruitment and was a part of the group that rushed the crossing, said, "We've got to try one more time, we don't even have weapons." He added, "We just wanted to cross."
Brooke Ivey Johnson is a Brooklyn based writer, playwright, and human woman. To read more of her work visit her blog or follow her twitter @BrookeIJohnson.
At least 10 vocal activists have been "kidnapped" after stirring unrest about labor reform in the Communist Party.
Authorities in China have intensified their suppression of human rights, with their latest government crackdown targeting student activists at Peking University.
Last Friday, an alumnus of China's prestigious—and idiosyncratically liberal—University was reportedly "kidnapped" on campus property for drawing attention to labor reform. Zhang Shengye was forced into a car by a small group of unidentified men wearing black jackets. An anonymous witness noted, "They hit him hard and quickly got Zhang under control."
University officials had to spin the widely publicized arrest in a series of memos sent to students, claiming to have discovered an "illegal organization" within the university's own Marxist Society. The messages alleged that individuals had infiltrated the campus in order to subvert the government and sow dissent against the Communist Party. One memo warned that students would "bear consequences" if they became associated with the organization or the activism it encouraged.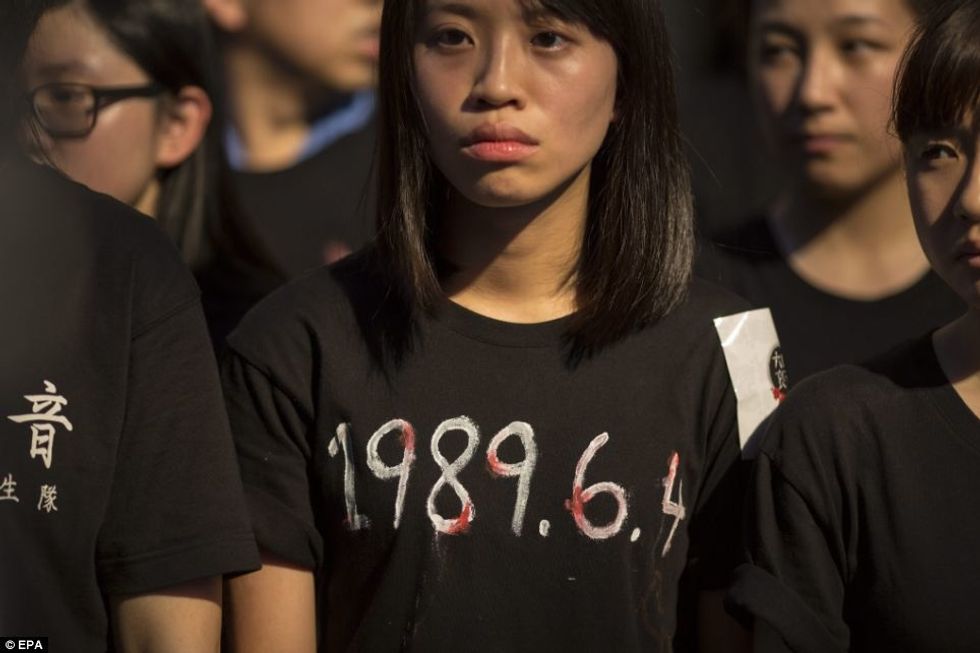 Student protesters commemorate Tiananmen Square anniversary Daily Mail
Several vocal activists, including other graduates from Peking University, have disappeared recently. According to CNN, at least nine other labor protesters are known to have been detained in five other cities. Despite touting Marxist ideologies, the Communist Party has long outlawed labor unions and opposed workers' rights. The government has been amplifying efforts to suppress activism since the summer, when the government denied a group of workers' demand to establish a trade union in southern China's Shenzhen's Jasic Technology company, stirring public dissent over labor laws.

"It's ironic to see how the students who have been studying and believing in Marxism are rounded up by the Chinese authorities for supporting workers, the fundamental value of Marxism," said Patrick Poon, a researcher at Amnesty International in Hong Kong. "The students are simply exercising their freedom of expression and showing their solidarity to the workers. They should be immediately released."
While students at Peking University are urged to study the tenets of Marxism and the power of the proletariat, China's Communist Party now has to suppress the empowered students who have not only noticed but resisted the government's hypocritical denigration of the working class. Cornell professor Eli Friedman notes, "Now that they've taken it to heart, the government is cracking down quite significantly. In some ways, this is the government's own making.
In response, Peking University's committee within the ruling Communist Party announced the implementation of an office focused on "internal control and management" of campus life, including inspections and patrol of campus grounds. Another new addition to campus is Qiu Suiping, the new Communist Party chief stationed at the university after serving as the top state security official in Beijing from 2013 to 2014.
Qiu's appointment and the rise of student activism both speak to the growing unrest in China for fairer and more humanitarian living conditions for workers. The average work schedule for a young professional in China is commonly referred to as "
996
": work from 9 AM to 9 PM, six days a week. For factory
laborers
, schedules can extend to grueling 16- or even 18-hour-day
Meg Hanson is a Brooklyn-based writer, teacher, and jaywalker. Find Meg at her websiteand on Twitter @megsoyung.
China has forced at least 1,000,000 Uighur Muslims to undergo "re-education" training.
Remote buildings fenced in by barbed wire, governmental slogans urging citizens to declare their loyalty, and armed guards preventing entry and exit: history has highlighted these as familiar omens of totalitarian oppression. Now the international community is condemning the Chinese government's "re-education camps," in which approximately one million Uighur Muslims have been detained, as the latest government machination violating human rights.
Under claims of combating religious radicalism," Chinese authorities have revised a law to condone the use of detention centers "to carry out the educational transformation of those affected by extremism." However, witness testimony and government documents have exposed a litany of human rights violations taking place in the camps under the guise of "vocational training" for the Uighur and other Muslim minority populations.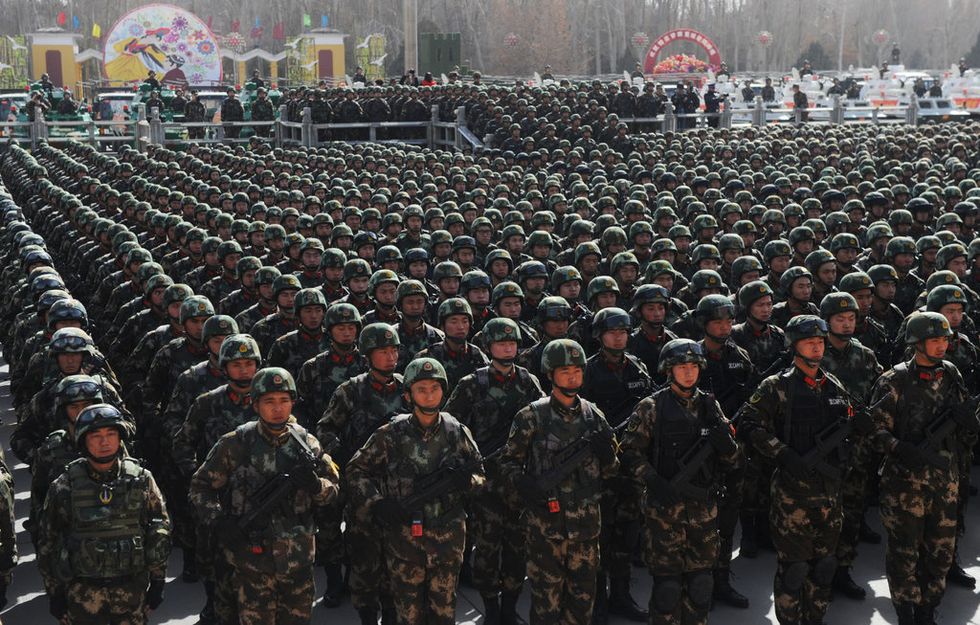 Chinese security in XinjiangThe New York Times
Within the camps, "re-education" programs not only restrict Muslims from practicing their religion, but impose a militant regimen of psychological indoctrination, including studying communist propaganda, reciting hymns to praise the Chinese Communist Party, writing "self-criticism" essays, and ritually giving thanks to Chinese President Xi Jinping. In what The New York Times calls "the country's most sweeping internment program since the Mao era," detainees are disciplined by thousands of guards armed with police batons, electric cattle prods, and pepper spray.

Camps are located in Xinjiang, an autonomous, arid region in the northwest. It's the largest region of China and noted as the residence of about 10 million Uighur Muslims among China's 1.4 billion population. Gay McDougall of the U.N. Committee on the Elimination of Racial Discrimination condemned the Chinese authorities' treatment of Muslims "as enemies of the state solely on the basis of their ethno-religious identity." Despite the Chinese government's initial claims that the camps' "students" were treated to amenities from ping-pong and TV to air conditioning and free dining, McDougall makes clear that Xinjiang has become "something resembling a massive internment camp, shrouded in secrecy, a sort of no-rights zone."
Most concerning are the reports of torture methods like waterboarding, sleep deprivation, and beatings for those who deviate from the program. A former detainee named Omir told the BBC in September, "They have a chair called the 'tiger.' My ankles were shackled, my hands locked to the chair. I couldn't move. They wouldn't let me sleep. They also hung me up for hours, and they beat me. They had thick wooden and rubber batons, whips made from twisted wire, needles to pierce the skin, pliers for pulling out your nails."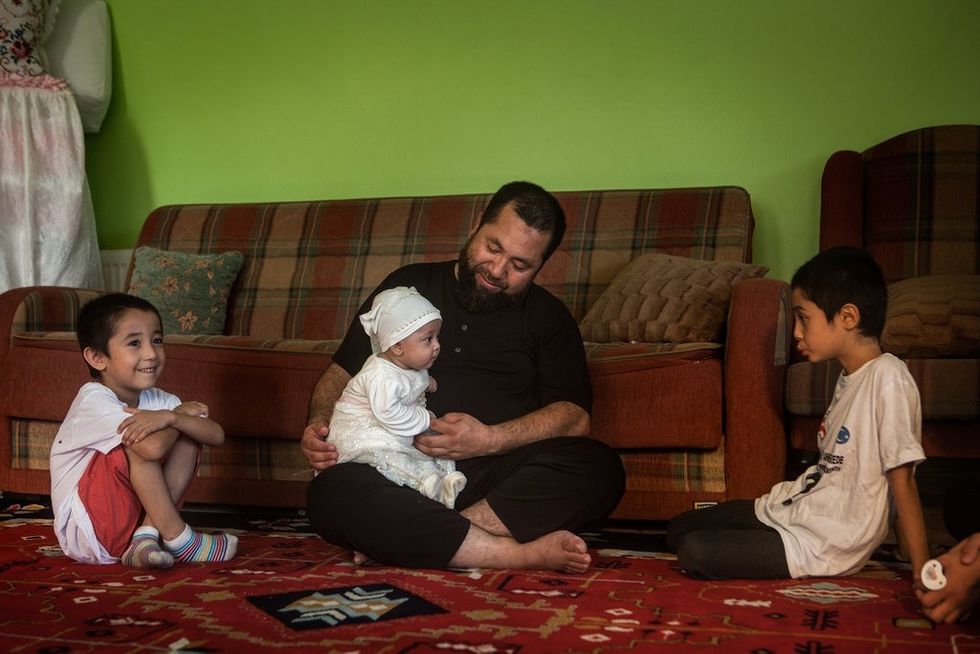 Abdusalam Muhemet and his 3 children in their Istanbul home.The New York Times
Abdusalam Muhemet, a 41-year-old former restaurant owner, recited a verse from the Quran at a funeral in 2015 and was subsequently detained in a prison cell for seven months before being relocated to a Xinjiang camp. "That was not a place for getting rid of extremism," he recalled to The New York Times. "That was a place that will breed vengeful feelings and erase Uighur identity." Muhemet was released after two months of detainment; he was never charged with a crime.

Meg Hanson is a Brooklyn-based writer, teacher, and jaywalker. Find Meg at her website and on Twitter @megsoyung.
Capital punishment has long been a debated topic in the U.S. Do you know both sides?
Capital punishment is a major moral question in the United States. Is the government justified in killing someone, even if they committed a terrible crime? Rick Halperin, the director of the Embrey Human Rights program at Southern Methodist University, discusses this and other ethical questions surrounding capital punishment. Halperin has done extensive research on the death penalty and is a recognized international authority on the subject.

Editor's note: This conversation has been edited for clarity and length.