"A tree is best measured when it is down," the poet Carl Sandburg once observed, "and so it is with people." The recent death of Harry Belafonte at the age of 96 has prompted many assessments of what this pioneering singer-actor-activist accomplished in a long and fruitful life.
Belafonte's career as a ground-breaking entertainer brought him substantial wealth and fame; according to Playbill magazine, "By 1959, he was the highest paid Black entertainer in the industry, appearing in raucously successful engagements in Las Vegas, New York, and Los Angeles." He scored on Broadway, winning a 1954 Tony for Best Featured Actor in a Musical – John Murray Anderson's Almanac. Belafonte was the first Black person to win the prestigious award. A 1960 television special, "Tonight with Belafonte," brought him an Emmy for Outstanding Performance in a Variety or Musical Program or Series, making him the first Black person to win that award. He found equal success in the recording studio, bringing Calypso music to the masses via such hits as "Day-O (The Banana Boat Song)" and "Jamaica Farewell."
Harry Belafonte - Day-O (The Banana Boat Song) (Live) www.youtube.com
Belafonte's blockbuster stardom is all the more remarkable for happening in a world plagued by virulent systemic racism. Though he never stopped performing, by the early 1960s he'd shifted his energies to the nascent Civil Right movement. He was a friend and adviser to the Reverend Doctor Martin Luther King, Jr. and, as the New York Times stated, Belafonte "put up much of the seed money to help start the Student Nonviolent Coordinating Committee and was one of the principal fund-raisers for that organization and Dr. King's Southern Christian Leadership Conference."
The Southern Poverty Law Center notes that "he helped launch one of Mississippi's first voter registration drives and provided funding for the Freedom Riders. His activism extended beyond the U.S. as he fought against apartheid alongside Nelson Mandela and Miriam Makeba, campaigned for Mandela's release from prison, and advocated for famine relief in Africa." And in 1987, he received an appointment to UNICEF as a goodwill ambassador.
Over a career spanning more than seventy years, Belafonte brought joy to millions of people. He also did something that is, perhaps, even greater: he fostered the hope that a better world for all could be created. And, by his example, demonstrated how we might go about bringing that world into existence.
The decision to have children carries huge moral, financial, and ecological implications, but they aren't enough to dissuade us
Kurt Vonnegut once wrote of a discussion with friend and fellow author William Styron, in which they tried to determine what portion of the people on Earth have lives worth living.
The figure they arrived at was 17%—about one in six people.
On a good day I can tell myself that number must have gone up since then—that we've made progress in battling poverty and disease on a global scale. Maybe it's up to 20% or even 25% by now. On a bad day I'm certain that they were being far too optimistic and that things are bound to get worse.
In the coming decades humanity is guaranteed to face mounting ecological crises as a result of the pollutants we've already pumped into the atmosphere. This is likely to feed into current political trends toward nationalism, as tens and hundreds of millions of climate refugees are forced to seek safe haven around the world.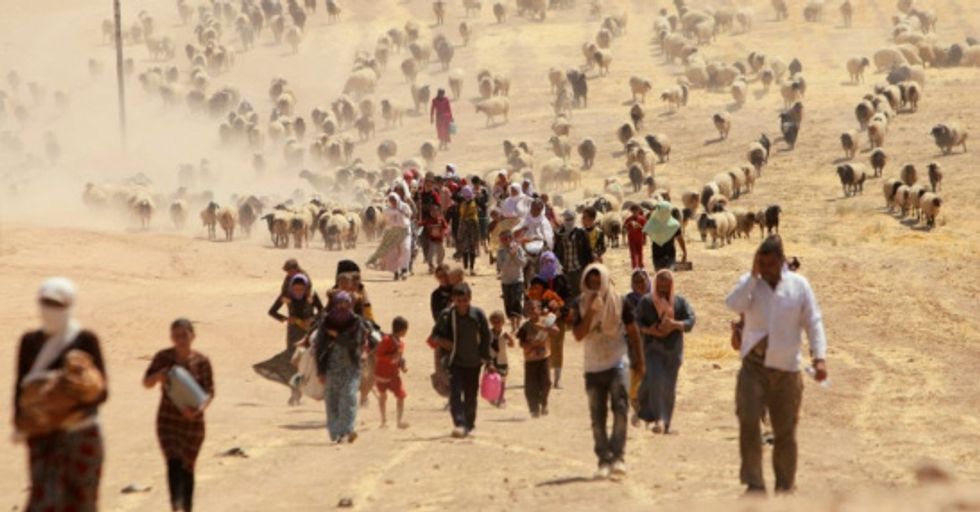 Reuters
Countries will seal up their borders and churn out propaganda about the inhuman hordes pounding at the gates—the crime, the diseases, the vermin. If we aren't careful, full-blown eco-fascism will take hold. The climate crisis will become a powerful excuse for state-sanctioned violence, oppression, and racism, and the coming generations will relive horrors that were supposed to be behind us. Those are the threats we face even if we defy current political trends and pass sweeping climate legislation—finally beginning the hard work of avoiding total ecological collapse.

Given the scale of the problem, the choices we can make at the individual level are inadequate, but still valuable. I cut out red meat, I avoid driving as much as possible, and I try not to buy a lot of stuff that I don't need. If millions of people made the same changes…it would probably be better than nothing. Of course the reality is that I still produce far more ecological damage than the average person on Earth. Some of that is unavoidable—a product of living in the US —but I can't deny that a lot of it is because of the way I live. There are certain things I don't want to give up. I travel. I eat dairy. And my wife and I are planning to have kids.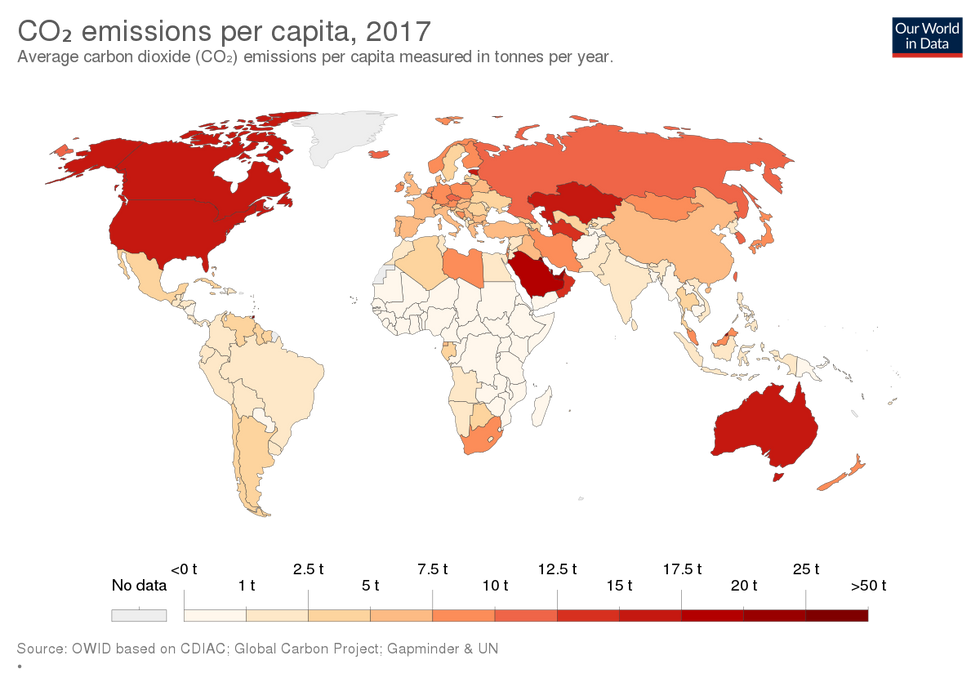 Whatever other decisions you make with your life, none are likely to have as much impact as deciding to create another life—another human to eat and travel and make imperfect decisions. Another human to wrestle with difficult questions and fear for the future. How can we justify the decision to force life on another person in a dark world? Another person whose life we can only try our best to make worth living. Another person who will, in many ways, add to the collective problems of humanity. I'm not going to claim that it's an easy decision to justify, and I don't fully expect to convince anyone who disagrees with our decision. As much as anything, this is an attempt to articulate a hazy justification for myself—and possibly to bolster my rationalization.

The aspect of being a parent that most excites me is the opportunity to reinvest in the future. After multiple decades of passionate concern for the planet—all while people with the power to effect positive change have done nothing—it's hard not to become a little jaded and complacent. Now that prominent political figures are finally pushing for the kind of societal transformation we need, I want to have a stake in fighting for a world that can sustain life beyond my death.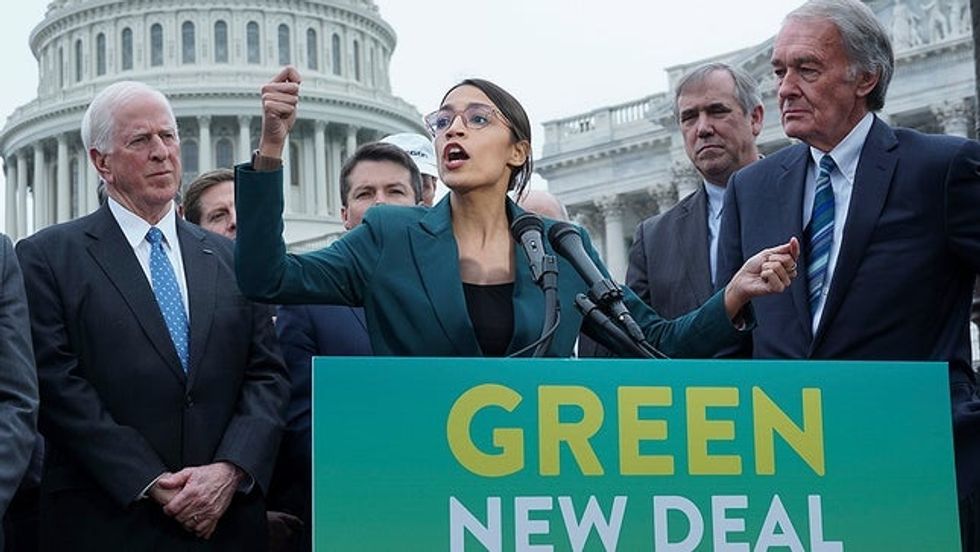 Stefani Reynolds
If I'm going to invest in that hope, I have to believe that—despite the ecological impact—it's still possible for a person to make the world a better place. And I want to believe that the people raised with care and love and positive intention are exactly what the future needs. Having a child—and caring for them, teaching them about our complicated and frightening and beautiful world—is a manifestation of that belief. I want the surprises and challenges that will come with parenting, and I want the pressure to contribute to something greater than myself—both in my personal life and my engagement with political change. I want a connection to the future of humanity that this fight is all about.

Of course, I can get all of that through adoption, and get it without forcing existence and the challenges of life on a brand new human. My wife and I do intend to adopt—or at least to be foster parents—down the line. But right now the window to have children of our own is closing. The financial burden of raising a child is so daunting that we would probably put it off for another decade if we could, but we can't. There are biological pressures that can't be ignored. Our bodies are getting older. The safest time to have kids will soon be behind us. If we could satisfy ourselves to raise adopted children, then we could wait until we reach some hypothetical state of readiness—prepared for the endless crises of raising a child. That state probably doesn't exist, but why is adoption not enough for us?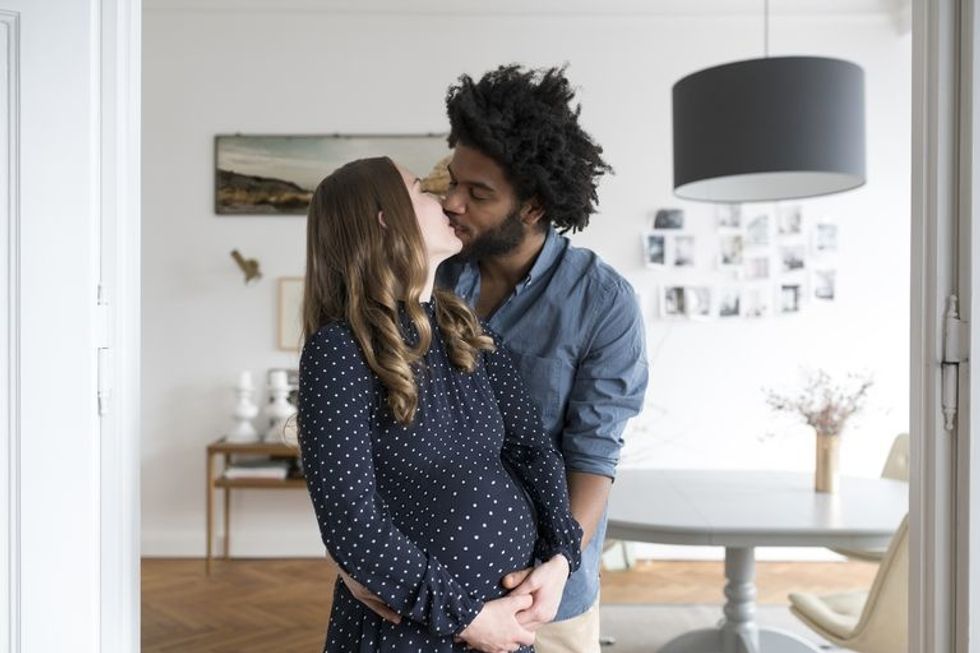 Getty Images
To suggest that the answer is anything but selfishness would be a lie; but, love is in some ways a selfish emotion. Being selfish for each other and selfish as a unit is part of what makes love worth all the pain and the effort we put into chasing it. We love what we are together, and we want good things for that union. We love us.
The bond and belonging between us is a strong comfort in a world that's dominated by so much loneliness. And as much as we believe that we could extend that bond to any child who needed to belong, there is something beautiful and exciting (and selfish) in the thought of using that bond to bring a new life into the world—a new person, autonomous and unique, but a person who embodies aspects of us both and of what we love about each other.
It's the idea of transforming what we are to welcome that new person into our bond. Life at its best is transformative and a little bit frightening. What could be more transformative and frightening than the process of pregnancy, birth, and parenthood? I can only be supporting staff in much of that process, but I'm still excited by the prospect.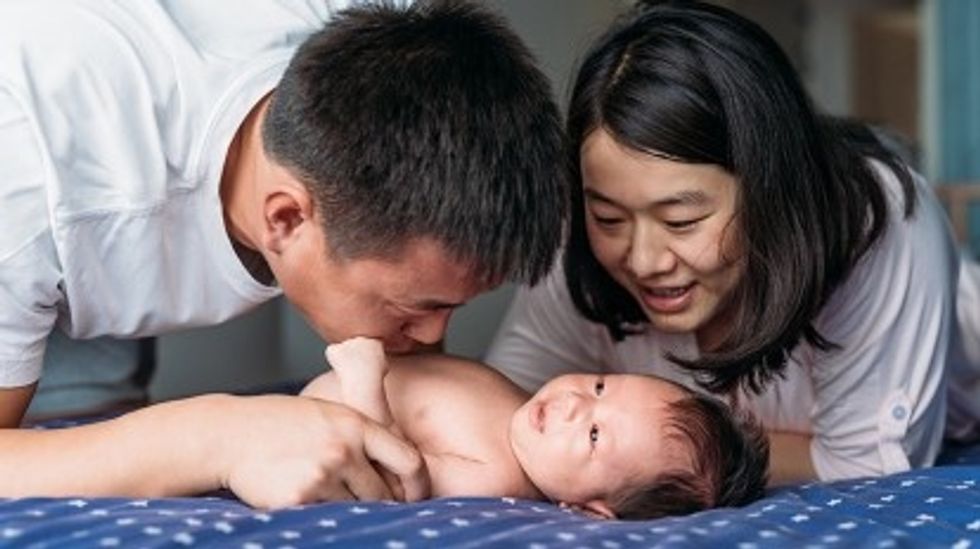 Maybe this is all just a muddled translation of my evolutionary function. That excitement might be a purely biological impulse. But there are limits to denying biology. At the base, biology drives everything we do. Regardless, at this point we are committed to having children of our own—or committed at least to trying. If it weren't such a common choice—if friends weren't choosing the same; if our families weren't also excited for us to pursue that selfish impulse—we would probably be shamed out of it. Instead, we just worry about being good parents while people with experience try to reassure us that the worry gets us halfway there.
The rare condition is known to have polio-like symptoms, but no vaccine and no treatment.
An untreatable illness is afflicting young children at an alarming rate in the U.S. this year.
According to the Centers for Disease Control, 62 cases of acute flaccid myelitis (AFM) have been confirmed, spanning across 22 states. Last year, there were 33 confirmed cases across 16 states. To date, there are as many as 65 additional cases still under investigation in a total of 30 states. While the CDC is testing every confirmed patient in search of a cause for the flare of incidents this season, results offer no answers.
The CDC is raising concerns over the marked increase in the condition's occurrence since August 2014. On average, one in a million people in the U.S. contract AFM. The disease presents with polio-like symptoms such as weakness or sudden loss of muscle tone in the arms and legs. Other symptoms include fever or respiratory problems. Youth are particularly vulnerable to the illness; 90% of cases affect children under the age of 18, while the average age of patients is only 4 years old. The rare condition severely compromises the nervous system, particularly the gray matter surrounding the spinal cord, potentially causing paralysis or death. Although the disease is known to be caused by a virus, it's unknown why some people are more susceptible than others or why some patients recover quickly while AFM proves fatal to others.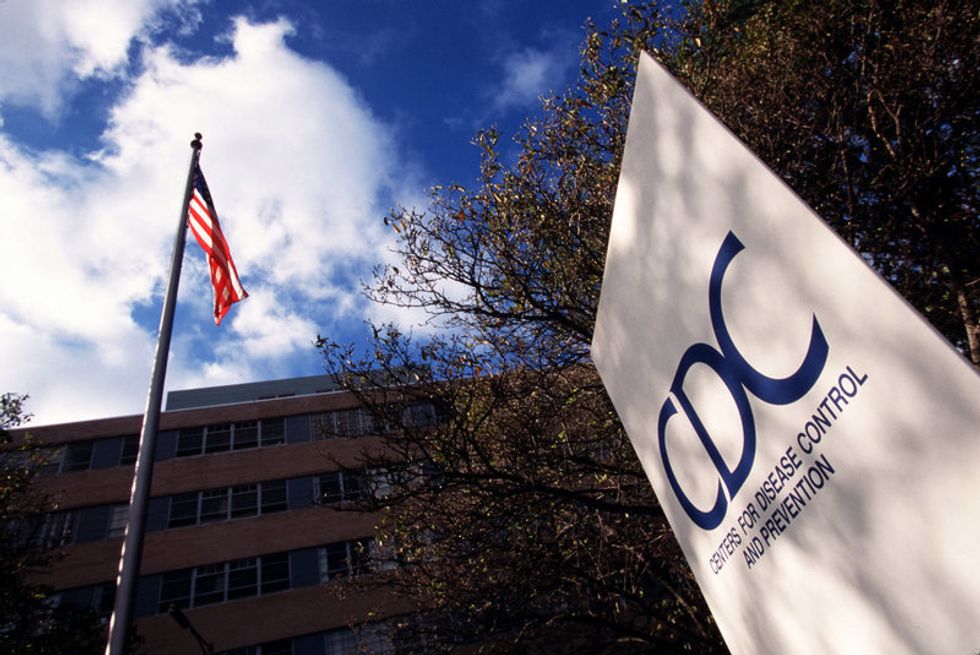 NPR
Dr. Nancy Messonnier, director of the CDC's National Center for Immunization and Respiratory Diseases, confirms, "We have not been able to find a cause for the majority of these AFM cases." She suggests, "AFM may be caused by other viruses, including enterovirus, environmental toxins and a condition in which the body's immune system attacks and destroys tissue that it mistakes for foreign material."

Despite its likeness to polio, there is no vaccine to prevent AFM. No specific treatments or interventions have been established in the medical community. Current treatment plans only include palliative care and physical therapy for chronic nerve pain, as well as medical intervention in the event that nerve weakness renders patients incapable of breathing on their own. Antidepressants are also recommended to help a patient cope.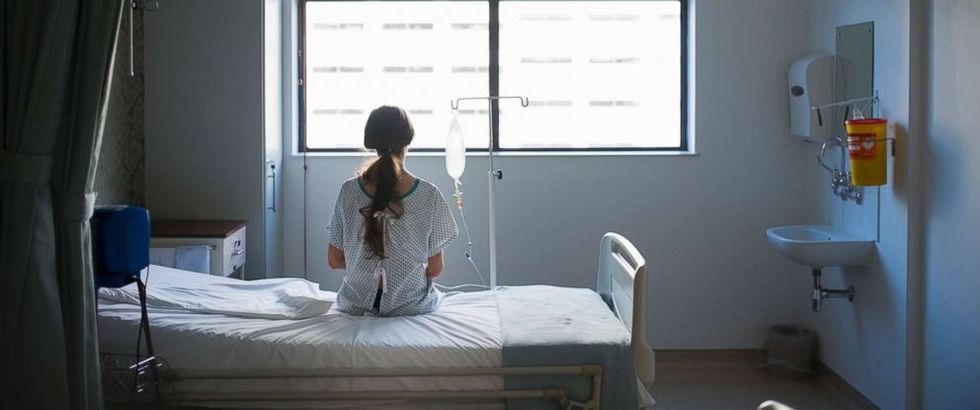 ABC News
The CDC is urging parents and caretakers to remain vigilant of possible AFM symptoms in young people. As for prevention, the health agency is left grappling, recommending general precautions similar to those against the flu: thorough hand-washing, staying up-to-date on other vaccines, and using insect repellent to protect against mosquito bites. "This is a pretty dramatic disease," Dr. Messonnier said. "This is a mystery so far, and we haven't solved it yet, so we have to be thinking broadly."

Meg Hanson is a Brooklyn-based writer, teacher, and jaywalker. Find Meg at her websiteand on Twitter @megsoyung.
Opponents say too much homework is killing children's free time and adding unnecessary stress. But is there any evidence to support this?
As the 2017-18 school year heads into the home stretch, kids everywhere yearn for the glorious days and nights free of the dreaded "H-word."
The end of the school year means No. More. Homework.
Summer means freedom from completing assignments on the couch- unless you happen to be one of the 20,000 elementary school students in Florida's Marion County public school district because you never had any in the first place. This year, superintendent Heidi Maier did away with traditional homework in favor of having kids read on their own. Marion County wasn't alone either; other schools doing away with homework can be found in Vermont, Montreal, Virginia, and Texas. In Spain, students went on strike to reclaim their weekend free time from those dastardly textbooks.
Homework has become a lightning rod for controversy, a topic argued with all the fervor, and silliness of 6th-graders re-enacting the Lincoln-Douglas debates.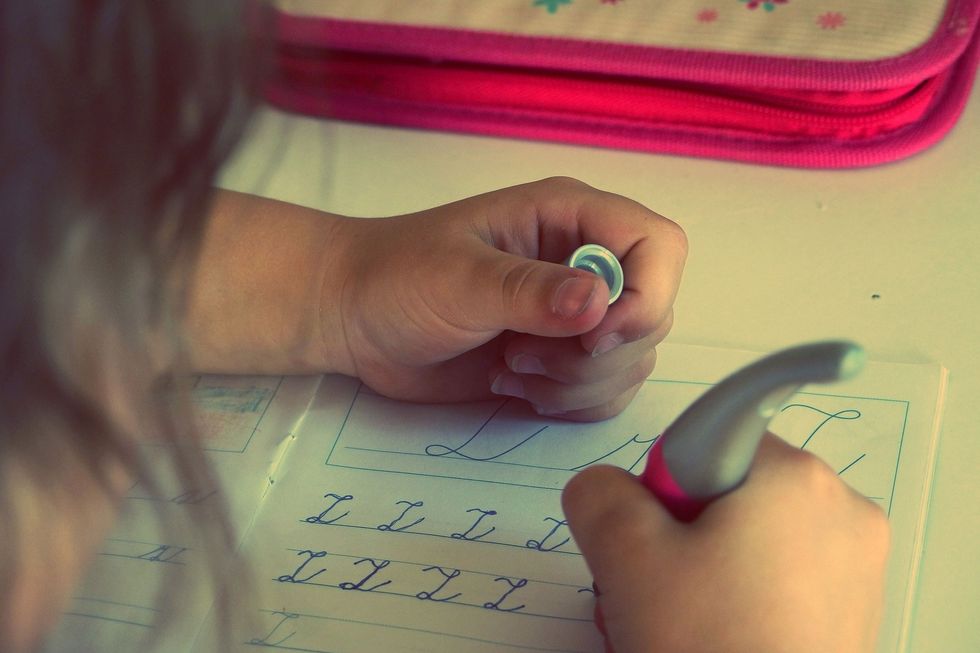 Some schools are banning homework all together
It all boils down to one simple question; how much is too much?
The answer is… This isn't an SAT test. There is no oval to fill in with a pencil. The answer is there is no right answer.
In 2009, the Organization for Economic Cooperation and Development (OECD) performed a study of 15-year-old students among its 38 member countries and found that American kids averaged 6.1 hours of homework a week, ranking them 15th overall. At 9.7 hours a week, Chinese students had the most homework time, while Finnish scholars and their scant 2.8 hours of homework, get to spend way more time doing whatever. Does it matter? Take Singapore, which comes in 3rd with 9.4 homework hours, but is the top dog in the OECD student assessment, PISA. Rounding out the PISA top five? Those lazy Finns, five spots ahead of the Chinese. The United States (which in the PISA survey is defined by 540,000 kids from Massachusetts and North Carolina) came in at #25, so clearly doing a lot of homework, or very little homework, beats doing some homework?
Is there any metric for setting a standard national allotted homework time?
Both the National Education Association (NEA) and the National PTA (NPTA) support a standard of "10 minutes of homework per grade level" and setting a general limit on after-school studying. This means a first-grader has 10 minutes, and a high school senior would have two hours. Sounds reasonable, right? Reasonable, but not scientific. According to a recent Slate article, the 10-minute rule is "not based on any research."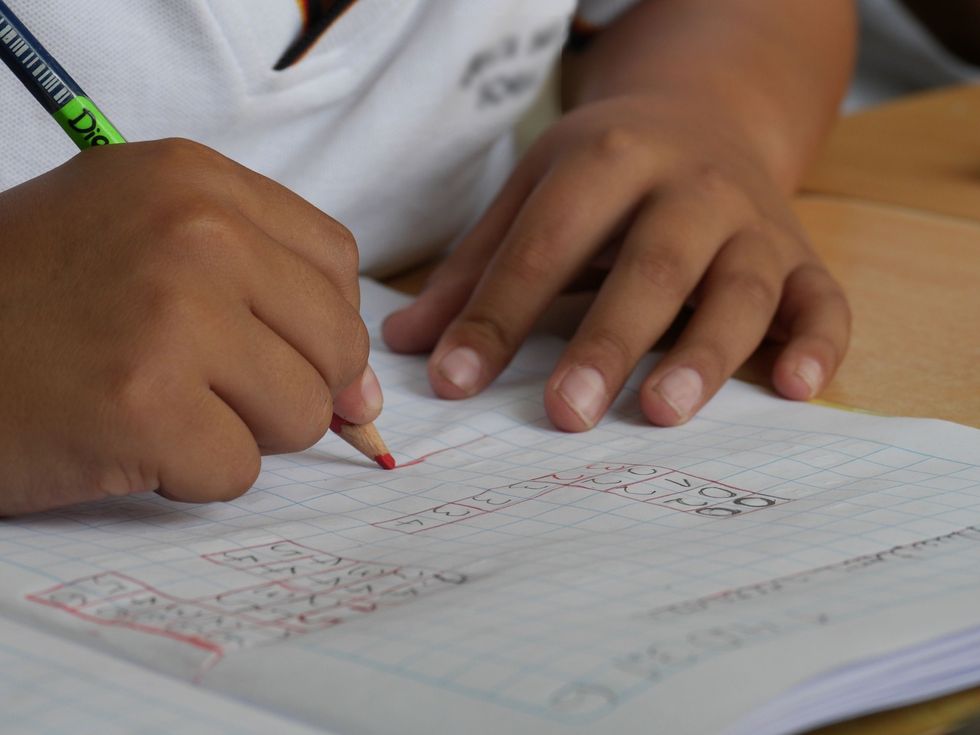 The standard in America is 10 minutes of homework per grade level
Given the role homework plays in the scholastic, social, and cultural development homework plays in a child's life, the lack of wide-ranging research into the topic is maddening.
Even the most basic metric is in dispute. A 2014 University of Phoenix study found high school teachers assign an average of 3.5-hours of homework, while the 2016 American Time Use study of full-time high school students found it took less than an hour to complete the daily outside-of-school assignments. These are not equal equations, both can not be true, except, of course, they can.
The crux of the is matter is the proper amount of homework is intertwined with individual students, which renders hard-and-fast rules moot.
The homework conundrum gets boiled down to personal anecdotes. If a child struggles with homework, it's a problem, one that can affect stress levels at school and home, and turn learning into a chore. A Brown Center on Education Policy report states that the homework burden isn't growing, but try telling that to a parent whose wigged-out child can't stay awake or focus because she's up until 1 a.m. doing schoolwork every night. (The terrific writer Karl Taro Greenfeld tried to live his eighth-grader's scholastic life for a week and declared "My Daughter's Homework is Killing Me.")
The main argument for homework, particularly in the upper grades, is that it prepares kids for their academic future. Well does it? An oft-cited 2006 Duke University meta-analysis looked at the years 1987-2003 to try and determine if homework improved academic achievement. The authors found a "stronger correlation existed in Grades 7-12 than K-6 and when students rather than parents reported on homework," and concluded with "the authors suggest future research." Presumably, outside of class.
Keep reading...
Show less
A mother's reflection in the wake of yet another school shooting.
Several months ago, I heard an interview on NPR with a woman who said that water carries memory. When the water freezes, the memories it carries are held in place, and when the ice melts, those memories are released. I don't remember which NPR show this was, nor do I remember the woman's name or what she was being interviewed about, except that she was in the arts, perhaps theater, or music, and she was talking about her most recent project. But, I remembered this one thing she said; that water carries memories, which are held and released, and held and released with the cycling of seasons.

I took a walk this morning. The biting chill in the air was giving way to a cooling thaw, and it felt as if spring might be coming early this year. At Bear Mountain park, near where I live, a grayish white vapor rose off of the frozen surface of the man-made lake, hovering, stretching out like an altostratus cloud. It was early, and I was the only person on the trail. It was so peaceful – the sounds of the breeze through the still bare trees, their fallen branches reaching out from the underneath the veil of ice like giant hands and the smell of the wet earth, ready to release new life.
In the Bible, water is mentioned over 700 times. It symbolizes cleansing, but also creation and God's awesome power. In Genesis, before there is light, sun, earth, plants, leaving creatures, there was water—it existed before existence itself. In Chinese Taoist philosophy, water is home to our essence. It represents wisdom, and great force, as well as perseverance.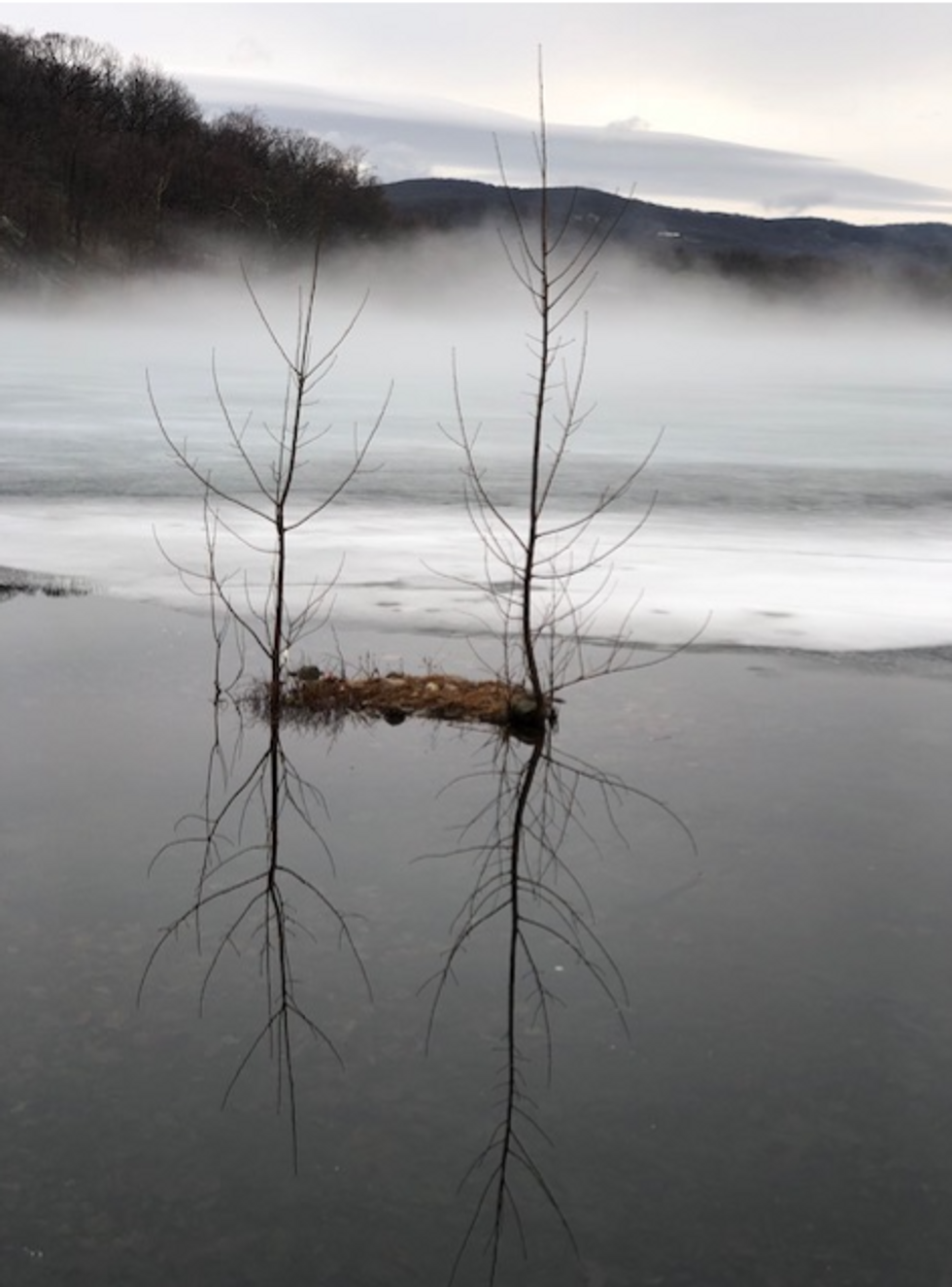 Everywhere I looked this morning, ice was melting, becoming liquid. Bubbles formed underneath the surface of the frozen water on the rocks, sliding and turning over and around the bumps and crevices like tad pols in a stream. The sound of the melting release was everywhere. The applause of the filling streams running down off of the mountain, the rain storm of the current under my feet. In the distance, there was the crack-crack sound of something breaking --- a giant tree falling, or perhaps the roll of a machine, clearing a path Today, however, it reminded me of gun fire.
I often work from home on Thursdays and Fridays, partly to give myself a break from a grueling two-hour commute to work, but mainly to be home to drop off and pick my daughter up from school and to be present. My child is the most important thing in the world to me. Her infectious laughter, the feel of her cheek against mine when I kiss her goodnight, the furrow in her brow when she's worried, how proud I am of all she has achieved and my hopes for all that is yet to come --- this, and everything else about her is part of me, like the heart in my chest or the soul that lives someplace even deeper.
Six years ago, when she was in second grade, I watched images of grieving, broken parents of Newtown, Connecticut on CNN. I lived in a small town very much like Newtown, and I had a daughter who was exactly the same age as those children who were murdered with an assault rifle. Not a day has gone by since when I don't, at some point, worry that I might drop my child off at school in the morning, and not see her alive in the afternoon. After February 14, 2018, I watched CNN again, and, again, the same images of broken and grieving parents as they endure what no parent should ever have to; the senseless murder of a child.
It is said that everything is cyclical. There are some cycles that ground us; nature, aging, good times and bad. Some that challenge us; sickness and health, success and failure. These can't always be controlled – we just have to go with it. And then there are the cycles of another sort; violence, insanity, corruption, dishonesty, dereliction of duty. These are the kind of cycles that, if not controlled, if not broken, will break us. These are the cycles that Lori Alhadeff, the mother of 14-year-old victim Alyssa Alhadeff inveighed against when she pleaded into the camera, "President Trump, we need action. Now!" It's the cycle that sophomore Isabella Gomez took on when, in response to President Trump's declaration that We are here for you. We are here to ease your pain, that "He really needs to take into consideration gun control."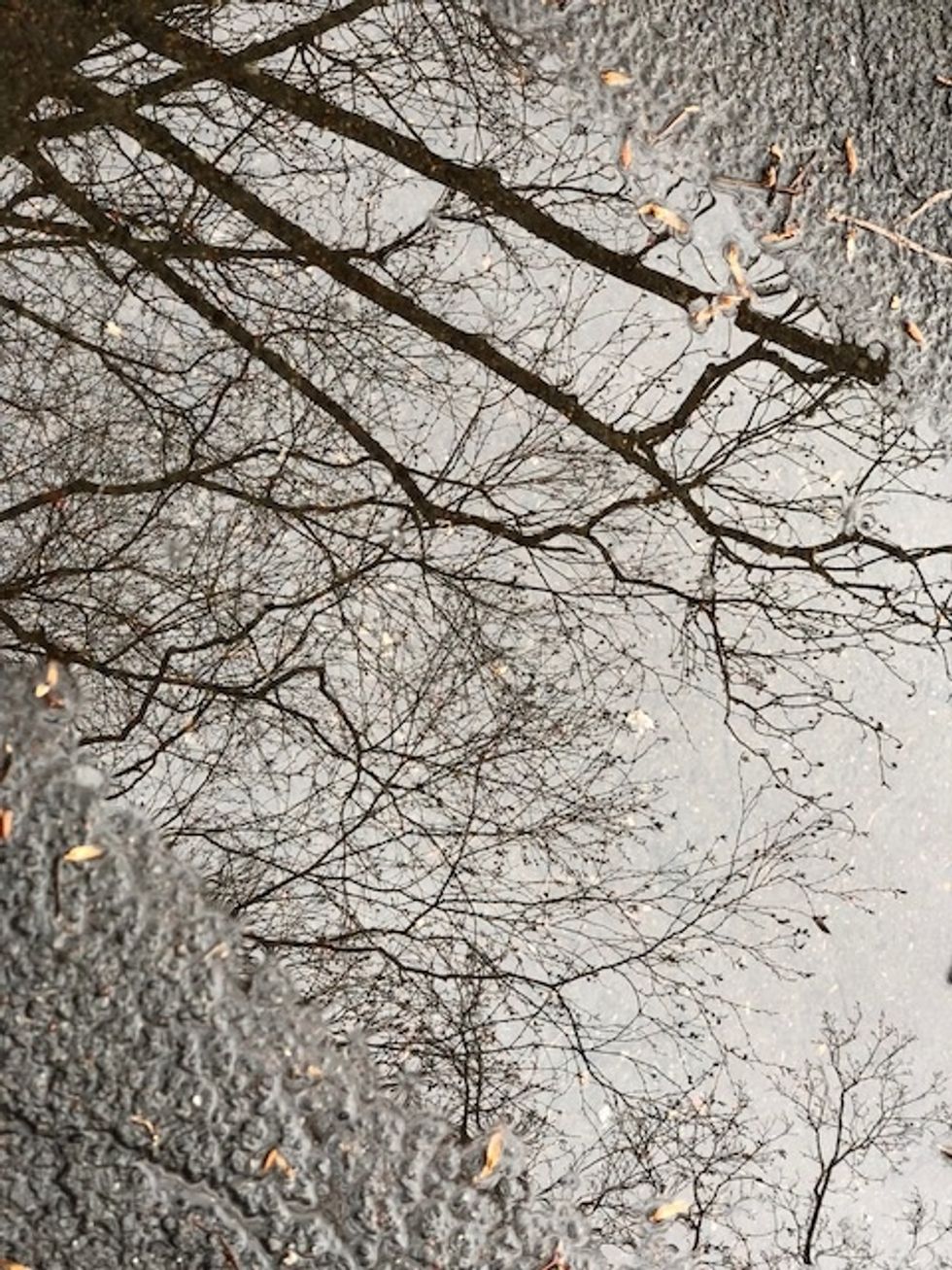 Memories are our foundation. This is one of the things that is so cruel about Alzheimer's --- it robs a person of their past, and with it, their identity. After Columbine, Virginia Tech, Sandy Hook, Marjory Stoneman Douglas, and the rest of the now over 150 mass shootings*, as a country, it is tempting to say that these horrors keep happening because we are suffering from collective Alzheimer's. But that's not it. We do remember. Who could forget? But what does that matter? Is that the point? We'll never forget you? I am reminded of Susan Sontag's brilliant post-9/11 piece in the New Yorker; "Our country is strong, we are told again and again. I for one don't find this entirely consoling. Who doubts that America is strong? But that's not all American has to be." Who doubts that we will remember mass shootings? If our thoughts and prayers are really with the victims in Parkland, Florida, we need to offer them a lot more than a place in our memories.
Water, like life itself, is full of contradiction. We develop and thieve in a watery womb, yet once we are born that same water will drown us. Rivers and oceans are sources of peace and tranquility, but also of flood and devastation. Of the many qualities water has, perhaps the one that most comes to mind after this latest mass shooting is reflection. In the words of 17-year-old survivor David Hogg, "This is a time for our country to take a look in the mirror and realize there is a serious issue here."
Note: *This is an approximate number, at best. As pointed out in a recent piece in The Atlantic, "The lack of reliable information on school shootings and other gun-related mass violence isn't just a matter of inconsistency in definitions; political factors have also played a role in limiting access to information. Under pressure from the National Rifle Association, Congress in 1996 prohibited the Centers for Disease Control and Prevention from funding public-health research on issues related to firearms. These prohibitions have largely persisted, and there is still no comprehensive federal database on gun deaths, let alone on school shootings."
Keep reading...
Show less