Stay away from these lunch containers and packing items.
Once you've conquered the temptation of eating out for lunch every day, packing your own food seems like the perfect alternative. However, if you're packing certain items, then that brown bag lunch could be doing more harm than good. Before you start stuffing a lunchbox with cut vegetables and sandwiches, consider the following packing items you should avoid.
1. Plastic Containers for Microwaving
No one wants to eat cold soup or a frozen burrito for lunch, but microwaving food in plastic containers that you bring from home may expose you to chemicals such as bisphenol-A (BPA) or phthalates. Harvard Health recommends checking that the plastic containers have microwave-safe labels, which means they have been tested not to leak chemicals into your food. In addition, don't use old or scratched plastic containers because they may expose you to chemicals. Instead, consider switching to glass or ceramic items that are safe for microwaves.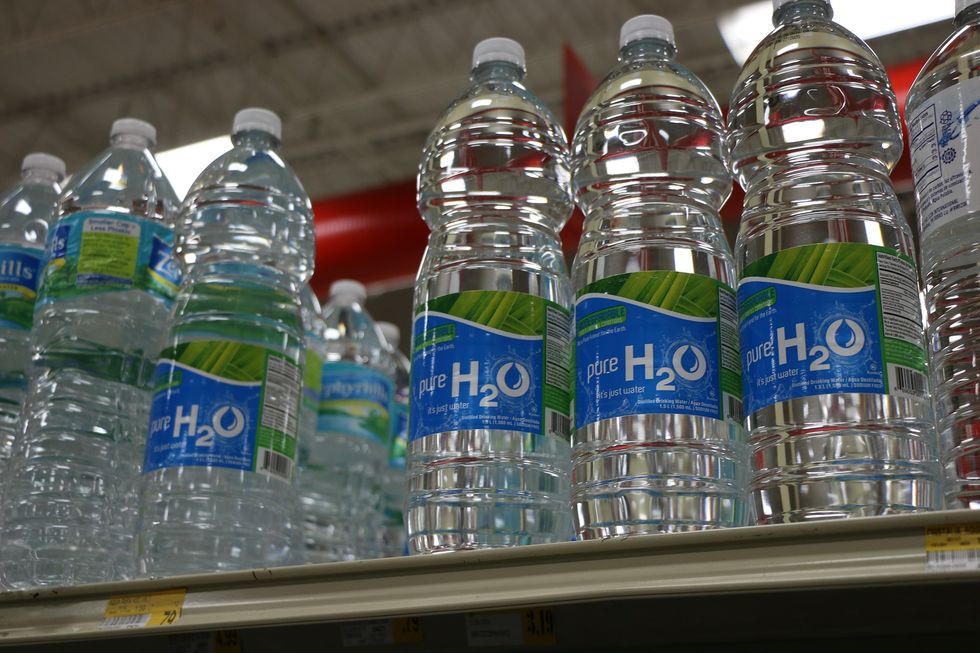 Plastic water bottles
2. Plastic Water Bottles
You may think that BPA-free plastic water bottles are safe, but one study found that almost all plastic products release chemicals. Even the BPA-free items may be dangerous. When researchers took a variety of plastic products and put them through common-use stresses such as ultraviolet radiation from the sun or microwaving, they leaked chemicals. If you care about your health, switch to stainless steel, glass, or ceramic water bottles.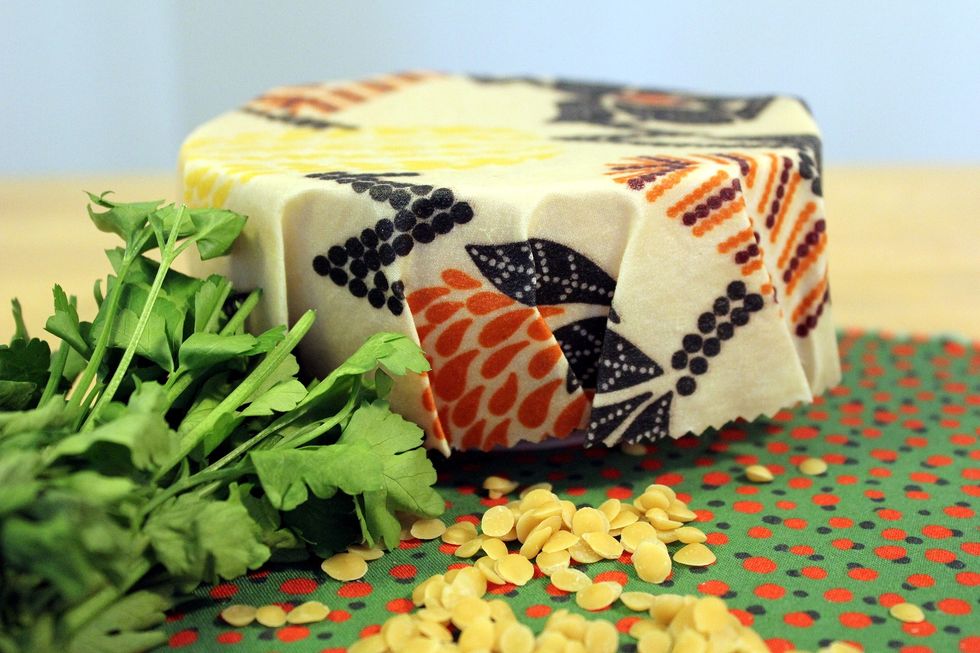 An alternative to plastic cling wrap made from beeswax
3. Plastic Cling Wrap
Whether you wrap a sandwich in it or use it to cover a bowl meant for the microwave, plastic cling wrap can seem like a convenient solution. However, you may be paying for it with your health. If the plastic cling wrap comes in contact with hot food while it's in the microwave, it can actually melt a little. This means you'll be eating some plastic along with the soup. Consider eliminating the plastic wrap completely. Some alternatives include paper towels, wax paper, beeswax wraps, and cotton bowl covers. If you must use a microwave, then choose silicone lids or white paper towels to cover the food.
4. Dangerous Lunchboxes
If you're worried about packing a healthy lunch, don't forget to check the lunchbox. One study tested 40 children's lunch boxes and found 35 percent of them contained lead. Many adults also use these boxes to pack their food for work, so it's crucial to check for recalls and verify that the lunchbox you're using is safe. Make sure it says lead-free on the labels. Also, consider using a stainless steel lunchbox since it won't leak chemicals.
5. Single-Use Food Items
From cups of applesauce to plastic packets of ketchup, single-use food items sometimes make their way into packed lunches. Not only are they creating unnecessary waste, they're usually made from plastic. Some ways to eliminate single-use food items from your lunch include buying larger items and only bringing a small amount with you in a container, or rethinking how you eat and pack food. For instance, consider layering a salad in a mason jar, so the sauce is on top, and you don't need to bring a single-use packet of ranch dressing.
The next time you're packing a healthy lunch, think about the entire lunchbox. Consider all the items you're using, such as the containers, so you can limit chemicals and plastic. It will be healthier for you and for the planet.
Keep reading...
Show less
It's important to make your workplace a healthy, mentally stimulating environment for yourself.
Some people are lucky enough to work in jobs that keep them fit year-round, like Pilates instructors and Olympic athletes. The rest of us deal with prolonged sitting, donut days and weekly birthday celebrations, and then work on recovering in the after hours. But don't let those 8-hour days sabotage your efforts. Follow these tips to help keep you on the healthy track while at work.

Plan meals and snacks in advance
Men and women who plan their meals are much less likely to be obese than those who don't, according to a 2017 International Journal of Behavioral Nutrition and Physical Activitystudy. The same study also found that people who planned their meals enjoyed better variety and improved diet quality. Depending on your goals and eating habits, improving the quality of your meals may help you lose weight.
Another benefit to meal planning is that it leaves uncertainty off the table. When you know when and what you're going to eat, you're less likely to much on junk food.
Meal planning includes breakfast too. When you've eaten a healthy, fiber-filled breakfast, you'll be satiated for longer and will be less likely to hit the vending machine before lunch.
Eat more Lipotropic foods
While you're planning those work-day meals, consider adding more lipotropic foods to the mix. Lipotropic foods contain organic compounds that break down fat stores, prevent excess fat storage and help cleanse the liver of toxic build-up.
Major lipotropic nutrients include methionine, choline, inositol, betaine and vitamin B12.
Consider packing lunches with the following lipotropic-rich foods:
Vegetables
Broccoli
Eggplant
Spinach
Beets
Beans & nuts
Brazil nuts
Almonds
Flax seeds
Soy beans
Animal proteins
Grains
Quinoa
Oatmeal
Barley
Brown Rice
Hydrate well
Although it can be difficult to track how much water you're drinking at work, you must stay hydrated throughout the day. Dehydration can cause you to be drowsy and sluggish, which aren't desirable conditions at work.
Water has many health benefits, including its ability to help flush out toxins, maintain regularity and improve your complexion.
Try getting between six and eight glasses of water every day and up your intake of fresh, juicy fruits. These offer another great way to help keep you hydrated.
Make a habit of washing your hands
Throughout the work day, we encounter many people and surfaces that carry germs. Germs cause infection and this is how we get sick. To keep yourself healthy, wash your hands periodically throughout the day with soap for a minimum of 10 seconds at a time. Research done by Rutgers University shows that this is the most effective way to remove germs.
How often you wash your hands is up to you, but you should be washing after every time you use the bathroom and before you eat. If you have a cold, wash your hands more often to avoid spreading germs around the office.
Limit caffeine
Caffeine will give you a boost of energy to help start your day, but it can also lead to a mid-afternoon crash when the effect wears off. If you're drinking too much coffee, it can aggravate the nervous system and cause the adrenal gland to release cortisol. This is similar to being in a constant state of stress, and that's not good for your health. Work can be stressful enough. Limit the caffeine to one to two cups of coffee or tea per day to avoid negative consequences.
Continue your healthy habits while at work, and it'll be easier to maintain them at home. A healthy lifestyle includes a balanced diet, regular exercise and good habits. Try to keep these things going regardless of where you are and you'll be on the right track.
Keep reading...
Show less