Joseph Robinette Biden Jr. was born on November 20th, 1942.
His teeth and hair were born quite a bit later and are likely immortal, but the point is: Joe Biden is old. He's so old that "Robinette" probably seemed like a reasonable thing to put in the middle of your kid's name when he was born.
He's so old, in fact, that he's technically slightly older than the guy who is currently president, proving that old white guys are the milk-on-a-hot-day of politicians: a bad choice (also, they look and smell like spoiled dairy).
---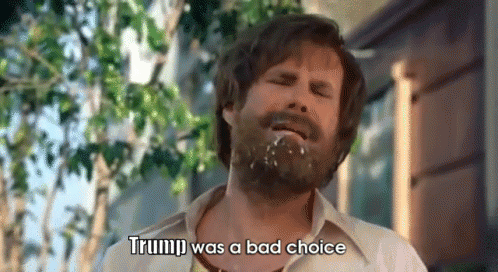 Joe Biden is so old that he's almost as old as the runner up in the Democratic primary. He's so old that, if he's elected, he will be the oldest American president in history. And if he loses the election...Donald Trump will be the oldest president in American history.
The fact that our only options to lead us are two men who are both more than 35 years older—and about 40% whiter—than the average American, is a damning indictment of our political system. But with both men widely accused by their critics of losing a step and declining into senility, should age be a defining issue in this election? Is Joe Biden, 77, so much older than Donald Trump, 74, that he should be disqualified?
Shouldn't all your major life achievements be behind you at 77? Shouldn't people that old just be sitting on their porches, grumbling about young people? If that's what you think, you might want to ask...
So, clearly, being 74 or 77 does not mean you're done doing amazing things. If history is anything to go by, both Donald Trump and Joe Biden should have a lot of good years left. That said, there is such a thing as "biological age." If a person were to work out five times a week—as opposed to living off Big Macs and (allegedly) amphetamines and only working up a sweat by ranting on Twitter—that person could be much "younger" than someone born a few years after them.
So, while age itself should not necessarily be disqualifying for the job of president, certain habits—like inciting violence, opening concentration camps, and "joking" about running for a third term—definitely should be.