Dall-E Mini, the AI-powered text-to-image generator has taken over the internet. With its ability to render nearly anything your meme-loving heart desires, anyone can make their dreams come true.
DALL-E 2, a portmanteau of Salvador Dali, the surrealist and Wall-E, the Pixar robot, was created by OpenAI and is not widely available; it creates far cleaner imagery and was recently used to launch Cosmpolitan's first AI-generated cover. The art world has been one of the first industries to truly embrace AI.
The open-sourced miniature version is what's responsible for the memes. Programmer Boris Dayma wants to make AI more accessible; he built the Dall-E Mini program as part of a competition held by Google and an AI community called Hugging Face.
And with great technology, comes great memes. Typing a short phrase into Dall-E Mini will manifest 9 different amalgamations, theoretically shaping into reality the strange images you've conjured. Its popularity leads to too much traffic, often resulting in an error that can be fixed by refreshing the page or trying again later.
If you want to be a part of the creation of AI-powered engines, it all starts with code. CodeAcademy explains that Dall-E Mini is a seq2seq model, "typically used in natural language processing (NLP) for things like translation and conversational modeling." CodeAcademy's Text Generation course will teach you how to utilize seq2seq, but they also offer opportunities to learn 14+ coding languages at your own pace.
You can choose the Machine Learning Specialist career path if you want to become a Data Scientist who develops these types of programs, but you can also choose courses by language, subject (what is cybersecurity?) or even skill - build a website with HTML, CSS, and more.
CodeAcademy offers many classes for free as well as a free trial; it's an invaluable resource for giving people of all experience levels the fundamentals they need to build the world they want to see.
As for Dall-E Mini, while some have opted to create beauty, most have opted for memes. Here are some of the internet's favorites:
There's no looking back now, not once you've seen Pugachu; artificial intelligence is here to stay.
The Colonial Pipeline is up and running again, but the madness isn't over...
From May 7th through the evening of May 12th, America's largest supply network for gasoline, diesel, heating oil, and jet fuel was shut down.
As of Thursday morning it is back online, though it will take a while for the typical rate of delivery to resume.
Under normal circumstances, the Colonial gas pipeline network is responsible for moving more than 100 million gallons of fuel every day, transporting it from refineries in Texas all the way up to New York, with offshoots all along the eastern seaboard. That's around 45% of the fuel supply for the east coast.
But last week that network was shut down thanks to a ransomware attack from a group known as DarkSide. And, as a result, gas prices have been spiking, with the national average topping $3 a gallon for the first time in years.
Colonial Pipeline restarts operations, gas prices spike | WNT www.youtube.com
Predictably, a sense of panic has gripped the populace, particularly in some Southern states, where long lines have been forming for the pumps. More than a thousand gas stations were fully tapped, and many others started placing limits on how much their customers could buy.

If the hackers' purpose was to cause as much chaos as possible, this would all be a rousing success. But was that really their motivation, or are they after something else entirely?
Who Is DarkSide?
The more you look into them, the less they sound like a criminal gang. Rather, the data thieves at DarkSide give off the vibes of a tech startup, with promotional materials that talk about clients, affiliates, tech support, financial evaluations, and their sterling (criminal) reputation.
The organization is based somewhere in Eastern Europe, with roots in a Russian-language hacker forum, but early rumors that they have ties to Vladimir Putin and the Kremlin seem to be baseless. They claim to be independent of political ties, and that certainly matches their tactics.
According to their public statements, they always assess their target companies carefully — making sure they'll be able to afford a steep ransom payment — before striking. They also claim to have a principled stance against targeting companies in the fields of medicine, funeral services, or education, as well as non-profits and government entities.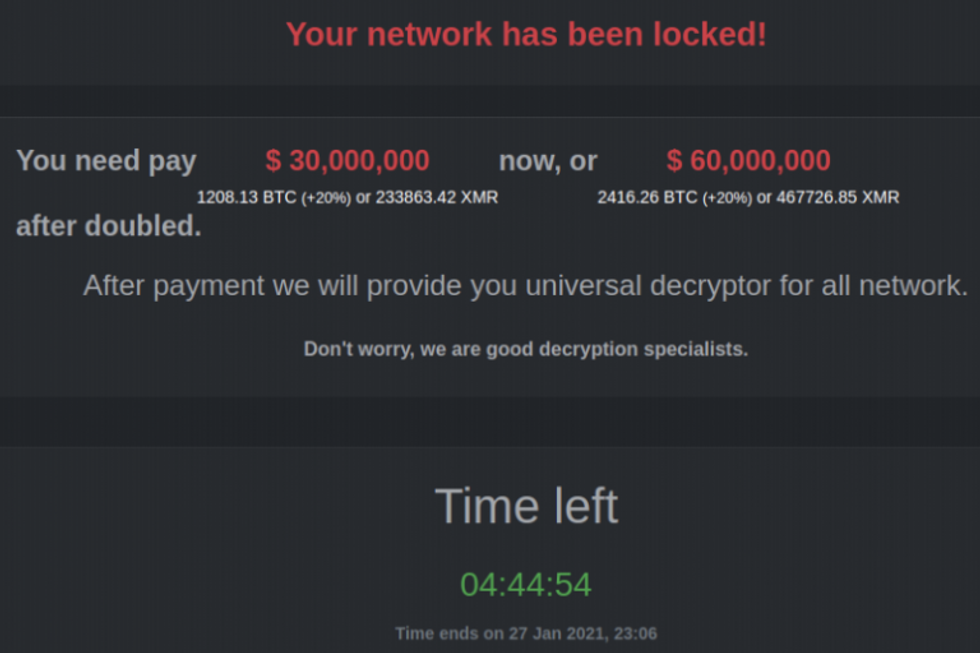 https://krebsonsecurity.com/2021/05/a-closer-look-at-the-darkside-ransomware-gang/
Whether this ethics code is truly based on a sense of morality, or if it's just a matter of avoiding the added scrutiny and bad press that would come with attacking a hospital is unclear, but it all comes across as very professional and corporate. They even "guarantee" the reliability of their service.

Since launching in August of 2020, they have advertised their services to other hackers and have grown quickly thanks to the systematized efficiency they provide. The only real difference between DarkSide and any rapidly emerging "disruptor" in the tech world is the specific service they provide.
Namely, once an "affiliate" (hacker) gains access to a company's data, DarkSide steals it, locks the company out with high-level encryption, and holds that information hostage until the company pays out. If their target is unwilling to pay a steep ransom, DarkSide starts leaking their data to a dedicated website, with notifications sent to the media, business partners, and customers.
It's a very businesslike approach that reflects a very businesslike set of priorities. As DarkSide themselves recently put it, "Our goal is to make money and not creating [sic] problems for society." They even promise to provide their target companies with information about how they were compromised, so they can patch holes in their security.
But if they're only after money, why did they target such an essential piece of America's energy infrastructure? If they don't want to create problems for society, uh...why did they?
Unforeseen Consequences
The short answer is that it was a mistake. For all the care they claim to put into their work, they overlooked certain details this time around and have caused bigger problems and invited more negative attention than they ever intended.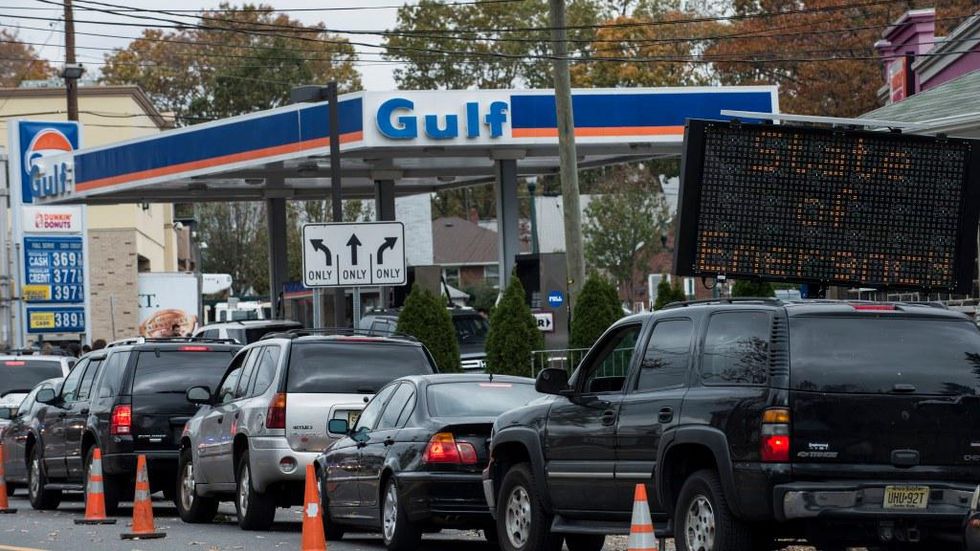 As any good corporation would in these circumstances, they have promised to do better in the future. They insist that, going forward, they will "introduce moderation, and check each company that our partners want to encrypt to avoid social consequences."

The longer answer is that America's energy infrastructure is particularly vulnerable. If DarkSide was only looking at Colonial Pipeline Company's financial bona fides, they may have missed how crucial that pipeline has become and how hacking one company's data — without even interfering with the pipeline directly — could cause so much chaos.
That wasn't always the case. Once upon a time the northeast did a lot of its own refining of oil shipped in from overseas, but the decades-long push to make America "energy-independent" has shifted consumption to local supplies of oil, and more than half of the northeast's refining capacity has been shut down.
As a result, we've been facing gas shortages just like those in the 1970s under Jimmy Carter...if you don't care to look past the surface. Even The New York Times has been throwing around "crisis in confidence" callbacks; but in truth, the similarities are practically non-existent.

Unlike the 1970s, when OPEC was deliberately strangling the oil supply, there really is no shortage of oil or even of gasoline. Oil is still being slurped up and refined into gasoline. Even the mechanics of the pipeline hadn't been affected directly by DarkSide's attack.
The only problem interfering with the pipeline — until it was resolved on Wednesday night — was that Colonial Pipeline Company's billing system had been knocked out. They couldn't get paid, so they stopped delivering to their customers.
It could still be delivered by truck, and the Biden administration even declared a state of emergency in order to relax regulations around that method of transport. And even if tanker trucks hadn't been an option — admittedly, there weren't enough drivers to meet demand — this was always understood to be a temporary situation.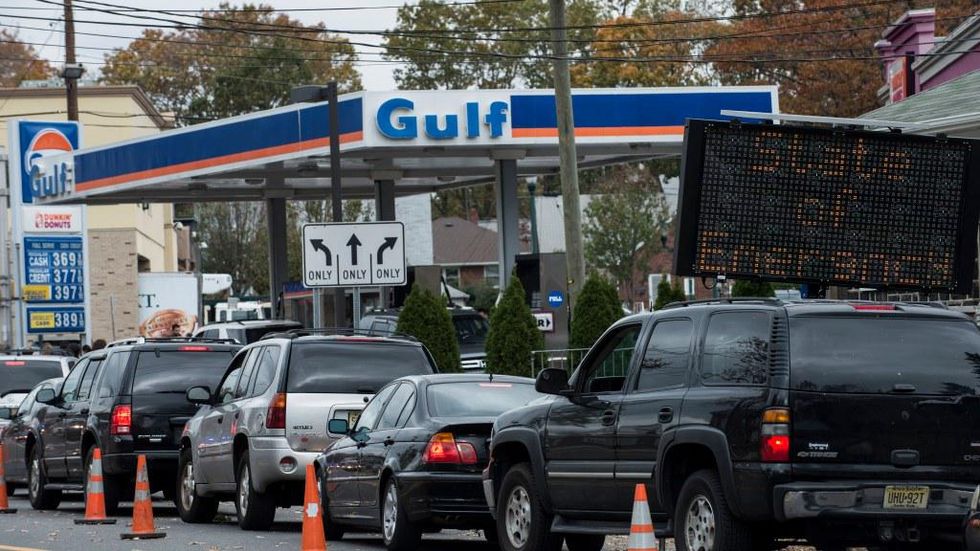 Because of the professionalism of the criminals involved, there was never a question of getting the pipeline — or the company's accounting system — up and running. It was just a question of whether it would take a few days or something in excess of a week.

It turned out that it took about five days to get the system back online, and it's expected to take several more to get it back up to 100%. In other words, a full tank of gas would probably have lasted most people through this "gas crisis" without sending gas prices skyrocketing. So what happened?
The Viral Gas Hoarders
People freaked out. Like the toilet paper debacle of 2020, what should have been a minor issue of supply chains adjusting to a new normal became a serious problem thanks to the selfish overreactions of the worst among us.
As soon as the news hit that there could be some minor shortages and a temporary price increase, the panic started. Images and videos of people filling car trunks and truck beds with plastic gas cans were outdone by the people filling plastic buckets, storage bins, and massive tote tanks.

Never mind the fact that many plastics will warp or dissolve in the presence of gasoline. These people weren't going to let a temporary shortage pass them by without panic-buying.
While perhaps the most iconic example — a video of a woman filling plastic bags with gasoline — turned out to actually be from 2019, the panic was real. And it was viral in more ways than one.
Let's say one person decides to fill an extra 20 gallons of standard gasoline containers at the pump. They take about twice as long as they usually would, and a small line of cars starts to form. Someone driving by sees that line and decides that this gas crisis thing must be real, and figures — even though they have more than half a tank — they should fill up now, before things get worse.

Next thing you know, that line of cars is spilling into the street, the gas station is starting to run low, and people are calling and texting friends and loved ones, sharing images of the gridlock on social media, encouraging others to take this "gas shortage" seriously and fill up any vehicles and containers they have. And so the virus of gas panic spreads…
A Long-Term Solution?

But now that there's light at the end of the tunnel for this temporary panic, how do we ensure that this kind of thing doesn't happen again? After all, if DarkSide had approached this with more malicious intent, it could likely have been much worse.
So how do we secure our critical energy infrastructure to prevent this kind of issue in the future? If we take it for granted that we probably can't change human nature enough to stop people from panicking and hoarding at the first sign of an issue, there are still a number of options.
For a start, we could mandate comprehensive cybersecurity for companies that provide critical services, preventing this kind of ransomware attack from happening in the first place. Or we could even nationalize pipelines so a profit motive and disrupted billing don't get in the way of delivering what people need.
But there will always be vulnerabilities in a system that relies on centralized infrastructure like pipelines. The most important solution is to wean ourselves off of fossil fuels altogether. If electric vehicles charged by decentralized power sources — e.g. home solar panels — were the norm in the U.S., a gas shortage would be nearly meaningless, and there would be no central energy hub vulnerable to attack.
Renewables should be at the center of any push for energy security. Even the issues with the Texas power grid during February's freezing weather — though falsely attributed to wind power by many on the Right — were mostly due to issues with fossil fuels and private greed. Widespread adoption of small-scale solar power could actually have buffered the grid against the worst outcomes.

This would also be a great way to avoid the environmental and societal damage of pipeline leaks and spills, like the 2020 instance of more than a million gallons of gasoline spilling out of the Colonial Pipeline in a North Carolina town. While that's perhaps the worst pipeline incident in America's history, there's no shortage of competition, with significant damage to natural habitats and crucial water supplies.
And, as long as we're on the topic of pollution, it's worth pointing out that, if we don't make a dramatic shift off of fossil fuels, climate change is going to get so much worse. They are the single greatest source pumping greenhouse gases into the atmosphere, adding energy to complex weather systems, and making freak incidents like February's polar vortex far more common and devastating.
So if you hate gas crises almost as much as you hate the gradual collapse of civilization as a shifting climate brings on natural disasters, disrupting food production and displacing communities around the world, then the obvious way forward is to treat fossil fuels as the evil that they are and to shift away from them as quickly as we possibly can.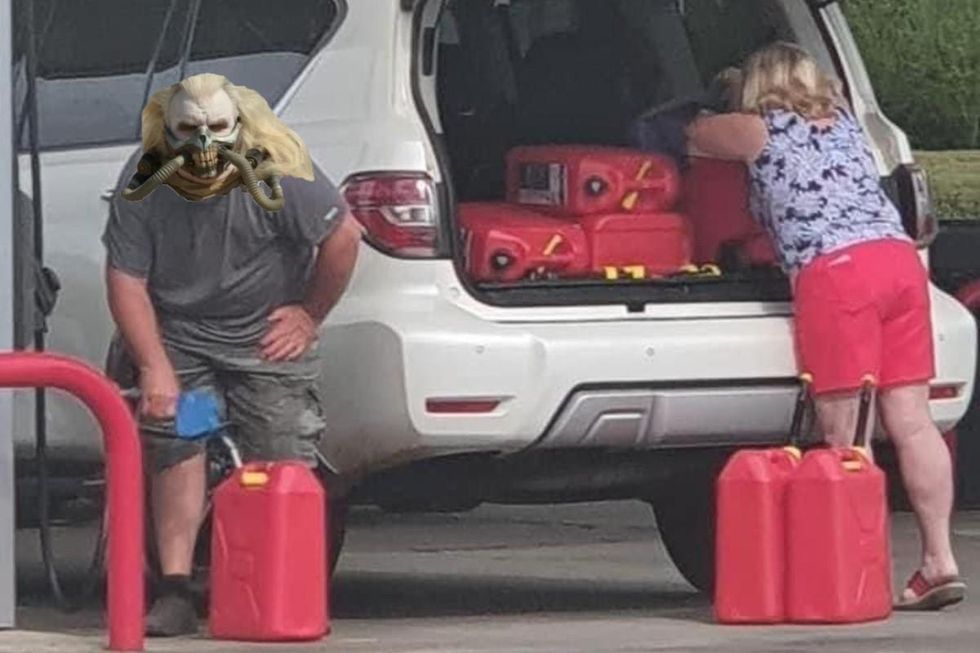 Or we can embrace our Mad Max future, let the hoarding virus take us, and start lining up to fill our buckets with guzzoline...

Keep reading...
Show less
The shining light of American democracy—a beacon for the world—is actually a smoldering dumpster fire
American "Democracy."
Americans do not live in a democracy.
Right-wing pricks will tell you that's a good thing. They will say that America's founding father's—in their immense wisdom—established the United States as a Republic, not a democracy, specifically to avoid the danger of the unruly masses inflicting their tyrannical will on out-groups and minority populations.
Leaving aside the fact that these revered men did not generally believe in the humanity of women, Black people, native Americans, and presumably men with facial hair—and that democracy mostly frightened them with the possibility of the unwashed masses voting to take away their powdered-wig money—there were actually some nice ideas in there.

For instance, they enshrined some rights with the intention of preventing the kind of religious conflict and ideological oppression that had torn Europe apart for centuries. That's great and all, but they never enshrined any right to vote, and if their intention was to use the intermediaries of a representative republic to prevent a majority from monopolizing democratic power and inflicting hateful tyranny on a powerless minority of the population, there's some bad news...
The roots of America's democracy problem www.youtube.com
While our system has gotten more democratic in some ways—we now elect our senators through a direct popular vote, rather than having them selected by state legislatures—the consolidation of political power among a small percentage of wealthy elites has resulted in a powerful minority inflicting hateful tyranny on both the powerless majority and on truly oppressed out-groups.

It doesn't matter if most people don't want overpriced private healthcare, environmental degradation, regressive taxation, prohibitive abortion laws, immigrant concentration camps, and corporate overlords with the power to quash collective bargaining. The legislation that serves the interests of the wealthy and powerful—either directly, or by providing a distraction from the issues that actually affect our daily lives—is the legislation that consistently gets passed.
That's how the system is built at every level. As former president Jimmy Carter put it, we now live in an "oligarchy" where "unlimited political bribery" leads to "a complete subversion of our political system."
The Electoral College
The electoral college may be the most obvious example of how warped America's "democratic" institutions are. Each state was originally apportioned a number of electors based on their population of citizens, with each enslaved black person equal to 3/5 of a citizen. While those enslaved people would not be represented by the government, the men with the moral fortitude to treat them like subhuman cattle would be, and they believed that they deserved a louder voice because of all the human beings they owned.
Each state had the right to decide how its electors would be selected, either by popular vote or by state legislators; then those electors, though they had a "pledged" loyalty, could cast their vote for whoever they wanted to be president and have occasionally abandoned their pledges to vote for someone else.
The National Popular Vote v. the Electoral College [POLICYbrief] www.youtube.com
If that sounds like a frustrating board game where they made the rules excessively complicated as a substitute for making them, you know, work...you're starting to get the hang of it. Of course, nowadays we also have a national popular vote where we listen to what every voter wants—because every vote counts!—before turning our attention back to the electoral college and the handful of swing states where votes actually count.

In 40% of elections in this century the popular vote winner has lost the electoral college, and the will of the governed has been ignored in favor of some arcane rules written by men with syphilitic brain damage.
There is currently a push for states to embrace the National Popular Vote Interstate Compact, which would assign a winning number of electors to whichever candidate won the national popular vote and eliminate the familiar routine of candidates chasing each other around contested states and ignoring most of the country.
But while the compact is only a few large states away from going into effect, it seems unlikely that it will come into effect any time soon. Because while you might think that voters in Texas would resent the idea of their votes having less than 1/3 the power of voters in Vermont or Washington D.C., they have been sold on the idea that their interests are best served by the current incarnation of the Republican party—which is heavily favored by the electoral college—rather than a version that was forced to actually listen and adjust to the populace...
And even if the compact went into effect, it's there's a good chance that the Supreme Court's current, wildly conservative 6-3 majority—5/6 of whom were appointed by presidents who lost the popular vote—would overturn it.
Gerrymandering
Speaking of Texas and the disenfranchisement of voters, can you guess how many Left-wing congresspeople represent the famously liberal enclave of Austin?
If you guessed 1 out of 5, congratulations! If that's not what you guessed, you're probably pretty confused about why a city with a population under a million even has five congressional representatives (New York City, with a population of over 8 million, has 13 representatives in Congress), let why four of them are Republicans. The answer is gerrymandering.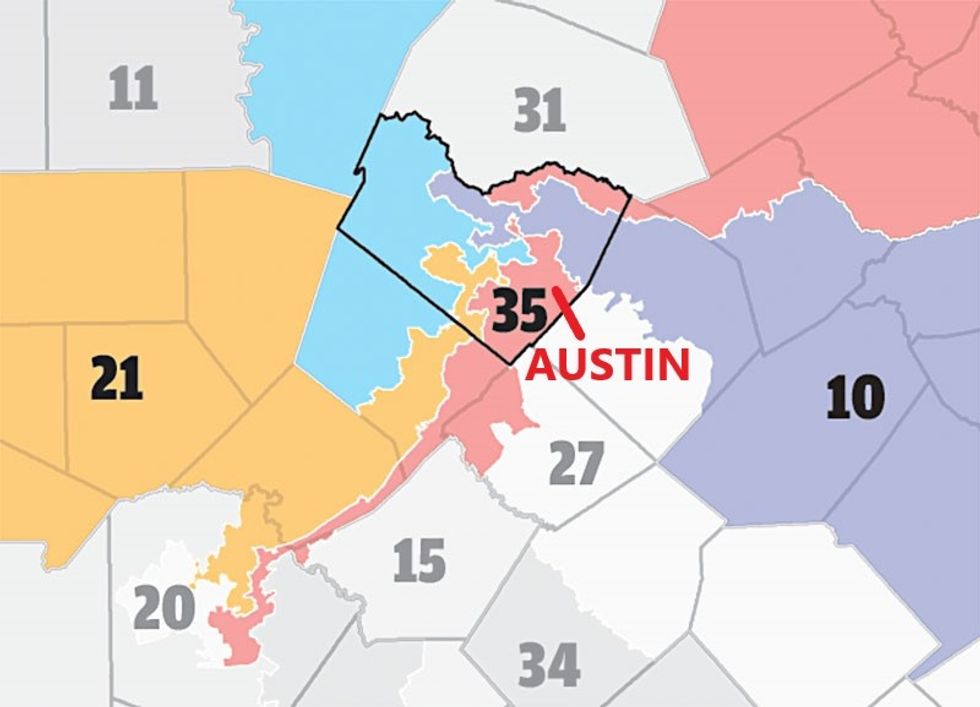 Named after some old-timey guy named Gerry, Gerrymandering is the ancient practice of reshaping the boundaries of a voting district into grotesque contortions according to partisan calculations. If you can pick your voters, you can make sure that the voters never pick someone you don't like.

One of the most common versions of this is known as "cracking and packing," where a population with politics you don't agree with—say, the liberals in Austin–is either split up and diluted into various conservative-leaning districts or carefully contained to one hyper-liberal district—as with Louisiana's 2nd district, which contains both Baton Rouge and New Orleans.
This is how the Republican party has maintained a stranglehold on power since the 2010 redistricting, despite representing a smaller and smaller portion of Americans. This is why Pennsylvania Democrats—who won a significant the majority of votes in state races in 2018—still ended up being the minority party in the state legislature.
Gerrymandering is why—despite more Americans preferring the generally inoffensive corporate milquetoasts of the Democratic party (e.g. Joe Biden)—to the greedy, hateful and even more corporate shills of the Republican party (e.g. Donald Trump) are still dominant at the level of state legislatures, and remain nationally competitive.
Citizens United
In 1886—fewer than 30 years after ruling that Black Americans couldn't be citizens in the Dred Scott case—the United States Supreme Court decided on dubious grounds that, if the 14th amendment insisted that formerly enslaved people counted as full people (effectively repealing the "3/5 compromise"), then rich people's companies should count as people too.
It was the only way to make sure that the kind of rich assh*les who used to treat Black people like subhuman cattle—as well as their northern counterparts—could still have way too much power. it meant they couldn't be held accountable for any crimes they committed or debts they incurred through their companies.
What Uber and Lyft don't want you to know about California's Prop 22. (For more info, read my thread:… https://t.co/17xj9CkMV7

— Adam Conover (@Adam Conover) 1604290482.0
Then, in 2010, the narrowly conservative Supreme Court ruled on the Citizens United case and endorsed that concept of personhood, with the addition that those corporate "persons" have as much freedom of speech as you or I—though, lacking mouths, they can only speak with their millions and millions of dollars.

That green, paper speech can be used to influence and manipulate political discussions to the preferences of the wealthy investors, meaning that companies like Uber and Lyft can fund advertisements that make it seem like their gig economy employees—"contractors"—would hate having health benefits and a minimum wage.
That's what's happening in California right now with the proposition 22 vote, where voters don't even know that the the deceptive "Yes on Prop 22" ads they're being fed are funded by massive corporations trying to rob their employees of those benefits.
The embrace of corporate money in political advertising is mirrored in the abandonment of public election funding in favor of big money donors. Increasingly, politicians only need to cater their messages to the ultra wealthy, and to the pet issues of their most devoted political bases—ignoring most citizens.
Voter Suppression
In another stunningly brilliant move by the Supreme Court (boy, wouldn't it be great if we could have placed three humane justices in the last four years...) in 2013 they gutted the voting rights act, ruling that the limitations on certain states to alter their voting systems without oversight were not necessary, because there hadn't been any racist alterations lately. In other news, if you haven't burned your hands on a baking sheet in while, you can probably throw out your oven mitts...
Since that time, those previously overseen states have closed over 1,600 polling places and instituted various discriminatory voter ID laws, as well as purging hundreds of thousands of voter registrations. Incidentally, when voter turnout is up, Democrats tend to perform better...
Education
In The Republic, Greek philosopher Plato (who was awful and ridiculous in many ways, but just leave that aside for now...) determined that strong universal education was fundamental to the functioning of society.
Without a proper education, individuals could not help to make informed decisions for their own interests and the general welfare of society. And if only some individuals are educated, there's nothing to stop those individuals from steering society—including education—to their own advantage.
Plato's best (and worst) ideas - Wisecrack www.youtube.com
Unfortunately, that is exactly what is happening with people like current Secretary of Education Betsy DeVos in charge of American schools. Arguing for "school choice" (and for the kind of religious establishment the founding fathers tried to prevent) they deprive free public schools of their already skewed funding (tied to property values, because...evil), encouraging parents to seek private schooling, which is often a great option for the wealthy, and often an inadequate insult for working class families.
How are people supposed to properly exercise their democratic rights if their massively underfunded schools never taught them the basics of America's political system? The answer is: They aren't.
People like Betsy DeVos benefit when most of the citizens don't know their rights or understand what has been stolen from them. People like Betsy DeVos—and Donald Trump, and Mitch McConnell—benefit from the fact that we don't live in a true Democracy, and from the fact that most Americans don't have the education to realize how much better things could be—how much better they are in countries with functioning Democracies.
People like you and me (assuming you aren't a multi-millionaire) benefit when enough of us vote to push back against the oligarchy and assert our preference for Democratic rule. And maybe—if we keep it up—we might even get it one day.
Keep reading...
Show less
Because age is just a number... that tells us how incredibly old you are.
Joseph Robinette Biden Jr. was born on November 20th, 1942.
His teeth and hair were born quite a bit later and are likely immortal, but the point is: our President-elect is old. He's so old that "Robinette" probably seemed like a reasonable thing to put in the middle of your kid's name when he was born.
He's so old, in fact, that he's technically slightly older than the guy who is still president until January 20, and actively proving that old white guys are the milk-on-a-hot-day of politicians: a bad choice (also, they look and smell like spoiled dairy).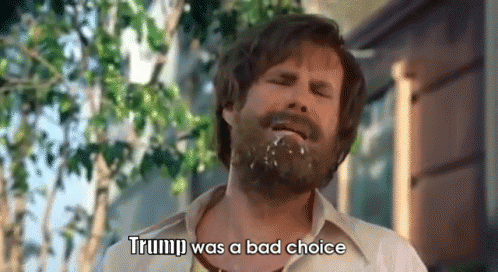 Joe Biden is so old that he's almost as old as the runner up in the Democratic primary. He's so old that, once inaugurated, he will be the oldest American president in history. Once Joe Biden is inaugurated, the second-oldest American president in history will be...Donald Trump.
The fact that our two options in the 2020 election to lead us are men who are both more than 35 years older—and about 40% whiter—than the average American, is a damning indictment of our political system. But with both men widely accused by their critics of losing a step and declining into senility, should age be a defining issue in this election? Is Joe Biden, 77, so much older than Donald Trump, 74, that he should be disqualified?
Shouldn't all your major life achievements be behind you at 77? Shouldn't people that old just be sitting on their porches, grumbling about young people? If that's what you think, you might want to ask...
So, clearly, being 74 or 77 does not mean you're done doing amazing things. If history is anything to go by, both Donald Trump and Joe Biden should have a lot of good years left. That said, there is such a thing as "biological age." If a person were to work out five times a week—as opposed to living off Big Macs and (allegedly) amphetamines and only working up a sweat by ranting on Twitter—that person could be much "younger" than someone born a few years after them.
So, while age itself should not necessarily be disqualifying for the job of president, certain habits—like inciting violence, opening concentration camps, and "joking" about running for a third term—definitely should be.
Keep reading...
Show less