"A tree is best measured when it is down," the poet Carl Sandburg once observed, "and so it is with people." The recent death of Harry Belafonte at the age of 96 has prompted many assessments of what this pioneering singer-actor-activist accomplished in a long and fruitful life.
Belafonte's career as a ground-breaking entertainer brought him substantial wealth and fame; according to Playbill magazine, "By 1959, he was the highest paid Black entertainer in the industry, appearing in raucously successful engagements in Las Vegas, New York, and Los Angeles." He scored on Broadway, winning a 1954 Tony for Best Featured Actor in a Musical – John Murray Anderson's Almanac. Belafonte was the first Black person to win the prestigious award. A 1960 television special, "Tonight with Belafonte," brought him an Emmy for Outstanding Performance in a Variety or Musical Program or Series, making him the first Black person to win that award. He found equal success in the recording studio, bringing Calypso music to the masses via such hits as "Day-O (The Banana Boat Song)" and "Jamaica Farewell."
Harry Belafonte - Day-O (The Banana Boat Song) (Live)www.youtube.com
Belafonte's blockbuster stardom is all the more remarkable for happening in a world plagued by virulent systemic racism. Though he never stopped performing, by the early 1960s he'd shifted his energies to the nascent Civil Right movement. He was a friend and adviser to the Reverend Doctor Martin Luther King, Jr. and, as the New York Times stated, Belafonte "put up much of the seed money to help start the Student Nonviolent Coordinating Committee and was one of the principal fund-raisers for that organization and Dr. King's Southern Christian Leadership Conference."
The Southern Poverty Law Center notes that "he helped launch one of Mississippi's first voter registration drives and provided funding for the Freedom Riders. His activism extended beyond the U.S. as he fought against apartheid alongside Nelson Mandela and Miriam Makeba, campaigned for Mandela's release from prison, and advocated for famine relief in Africa." And in 1987, he received an appointment to UNICEF as a goodwill ambassador.
Over a career spanning more than seventy years, Belafonte brought joy to millions of people. He also did something that is, perhaps, even greater: he fostered the hope that a better world for all could be created. And, by his example, demonstrated how we might go about bringing that world into existence.
Keeping hair as fresh and voluminous as possible can feel like an impossible feat most of the time. Sometimes you need a day or two post-wash to do a certain style, but we can't deny that it often gets greasy and flat sooner than we'd like.
We've put our trust into shampoos and conditioners to keep our hair clean and get the job done. While most shampoos praise themselves for being super effective, they're still not solving our problem. We need our hair care to step it up.
High-quality sulfate-free shampoos often contain other detergents that throw us into the dreaded wash, grease, repeat cycle. These detergents strip the scalp of natural oils and lead to an overproduction of sebum (a substance that protects the hair follicle). When sebum production overcompensates for constant stripping, you get dirtier, greasier hair faster.
It's nice to use sulfate-free products, but what's better is to level up and go detergent-free. But is it possible in the hair care space?
Our editors have been on the hunt for a new way to take care of your hair - one that can fulfill our detergent-free needs. We can happily say we have found exactly that with Hairstory.
Hairstory's New Wash is an innovative cleanser that replaces your sulfate-free shampoos and conditioners. It makes the transition out of wash, grease, wash, repeat seamless as it cleans your scalp without stripping your hair of its natural oils or damaging the sebum production.
Powered by essential oils and naturally-derived non-detergent cleansing ingredients, New Wash will lead to fewer washes and your healthiest hair.
New Wash works on every hair type and even has a Refill Club that you can subscribe to - choose the frequency you'd like to receive your Hairstory deliveries and save up to 15% off each order. Plus, you'll get a free aluminum dispenser with a pump, a travel jar, and free shipping!
It does take hair some time to adapt to New Wash, but you will notice a massive difference once it does. We found it was well worth the slight waiting period of about a month to get our hair into a healthier wash cycle.
Hairstory also has New Wash Rich for those who need added moisture and New Wash Deep for extra cleansing and oil management made with apple cider vinegar and argan oil - all ingredients your hair will love. Each pouch comes in 8, 20, or 32-oz, so you can choose one depending on your hair length and thickness.
Put your hair first and switch to Hairstory, the biodegradable cleanser that can help you have a lot more #goodhairdays.
It's time to move past sulfate-free and embrace the new detergent-free standard your hair craves. Hairstory's New Wash is answering the call, and you need to give it a try!
In 2019, the global haircare market value was averaged at $90.2 billion dollars, and is expected to grow to 102 billion dollars by 2024.* As consumers keep buying and buying products thanks to the hundreds of options and fantastical claims, science has taken a backseat to other benefits like fresh scents and pretty packaging.
In reality, science is everything when it comes to hair care. Repairing the damage and breakage adults face every day requires potent formulas backed by innovative tech.
Most hair care products boast the same "healing" verbiage on bottles and keep it as simple as 'healing at the root', but K18, a haircare brand that's backed by biotechnology and loved by professional stylists, offers something new. Through years and years of hard work, the K18 Peptide and their unique biomimetic science have reintroduced effective science and technology in the haircare space.
The Leave-in Molecular Repair Hair Mask from K18 proves how critical science is to any hair product by healing hair from the inside out. In under four minutes, the peptide gets to work, traveling into the inner-most layers of hair and reconnecting broken polypeptide chains from damage. The result of this reconnection is stronger, softer, smoother hair.
Biomimetics is the process of using or mimicking nature to get to the underlying root and mechanisms of an issue that needs solving. K18's peptide, mimicking the natural structure of the amino acid sequence missing from broken keratin chains, is able to seamlessly fit into damaged sites.
K18's patented peptide travels to the molecular level of hair to rebuild each strand. The amino acids fit perfectly into your hair structure which give hair the renewed strength and elasticity we had before years of damage.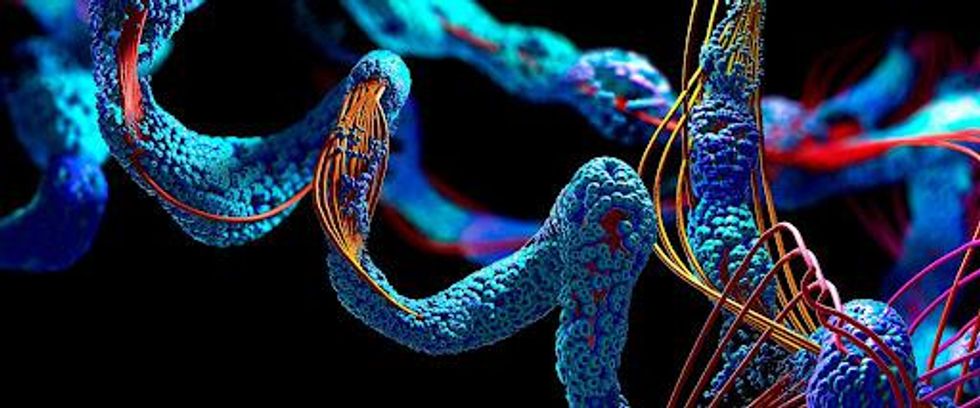 While other hair repair formulas are made for explicit types of hair like curly or fine, the K18 peptide works for any texture. The K18 formula is universal because of where the peptide is able to penetrate. Everyone's hair on the molecular level is the same, because K18 penetrates at the molecular level ( reconnecting the polypeptide chains) K18 works to renew hair from damage across all hair types.
The K18 peptide does all of this, clinically repairing hair in 4 minutes, restoring strength, softness, and bounce. It also doesn't wash away with shampoo, and heals damage left from heat, chemical services, and bleach. All you do is apply it out of the shower after an initial shampoo (skip the conditioner!), wait four minutes, and then style as usual.
Since the peptide works to recreate your hair's natural environment, it manages all healing and restoration while remaining vegan. That means no Keratin, which other brands often hang their hat on.
The founder of K18 describes their formula like this: "You have to solve the puzzle, then take the puzzle apart to find that one perfect piece and recreate it. For K18 it wasn't about finding that magic ingredient. It was about the painstaking biosciences work to recreate that whole puzzle (the way our hair genome expresses keratin), that whole hair environment, to find that one piece that fits."
Between the heat, the bleach, and the chemicals hair goes through every day, repair is a much-needed part of the process. In a billion-dollar industry oversaturated with products claiming to beat breakage, the only real solution is effective, efficient, and innovative scientific formulas.
K18's Leave-In Molecular Repair Hair Mask is backed by science, loved by stylists, and highly recommended by us.
JUST FOR YOU: Our friends at K18 are giving readers 10% off + FREE shipping to new customers! Follow this link to shop!
*https://www.statista.com/topics/4552/hair-care-product-market-in-the-us/#dossierKeyfigures

Editor's Note: We hope you love the products we recommend! All of them were selected by your Beauty Editors and are considered must-haves. FYI — prices are accurate but Thrive Causemetics has some even greater deals on these staples coming up so you can save even more.
Thrive Causemetics is cruelty-free, vegan makeup made to nourish skin and give you a drop-dead gorgeous look. Let's cut to the chase - here's what you need:
1. A coat (or two) of Liquid Lash Extensions™ Mascara will give you the look of falsies without the hassle.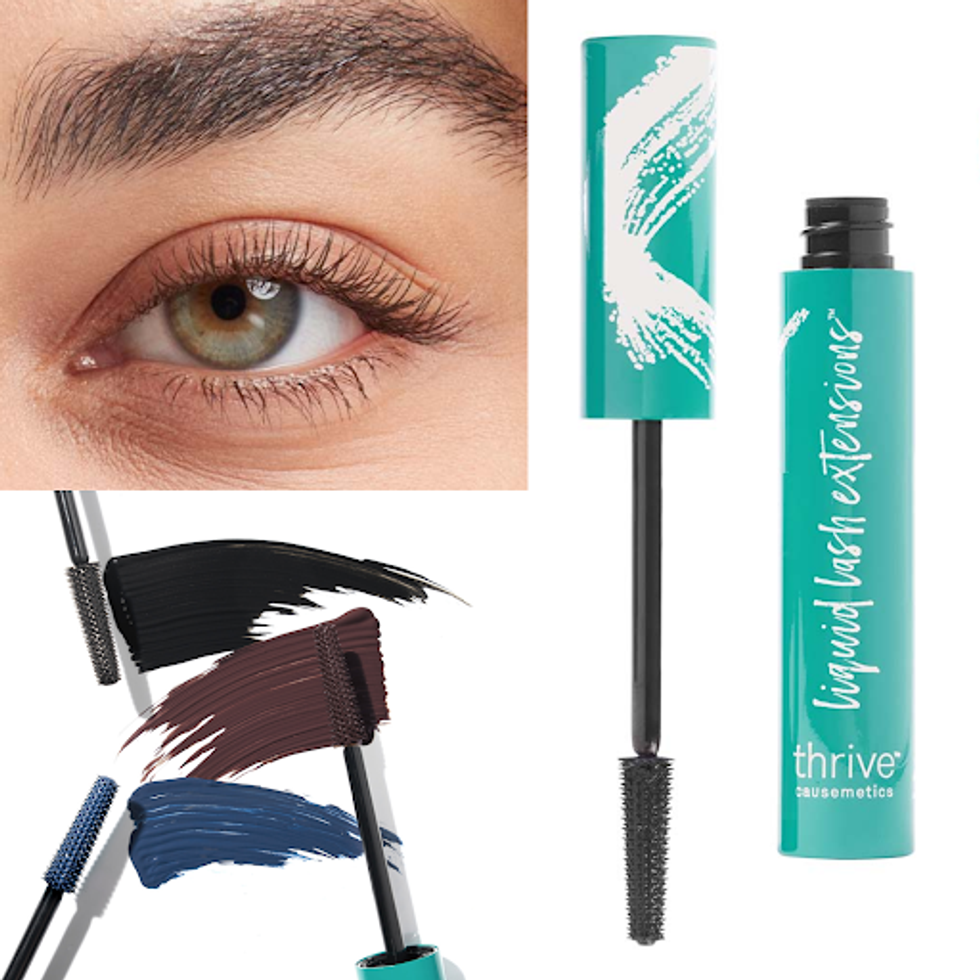 Real Customer Review
"This is one of the BEST mascaras I've ever worn! No flaking, no smudging, no clumping, and most importantly, a lot of length and volume to my lashes! This mascara is totally buildable and I love that about it. I mean, it's just so worth it!" - Perla D.
Editors Thoughts
Ditch the drugstore mascaras for this insanely powerful, Flake-Free Tubing Technology™ and Orchid Stem Cell Complex™. It goes on flawlessly and comes off easy!
🏆Allure Best of Beauty 2020 Award Winner

2. A cream-to-powder highlighter stick that illuminates the eyes from every angle - 13 shades of Brilliant Eye Brightener™ to choose from.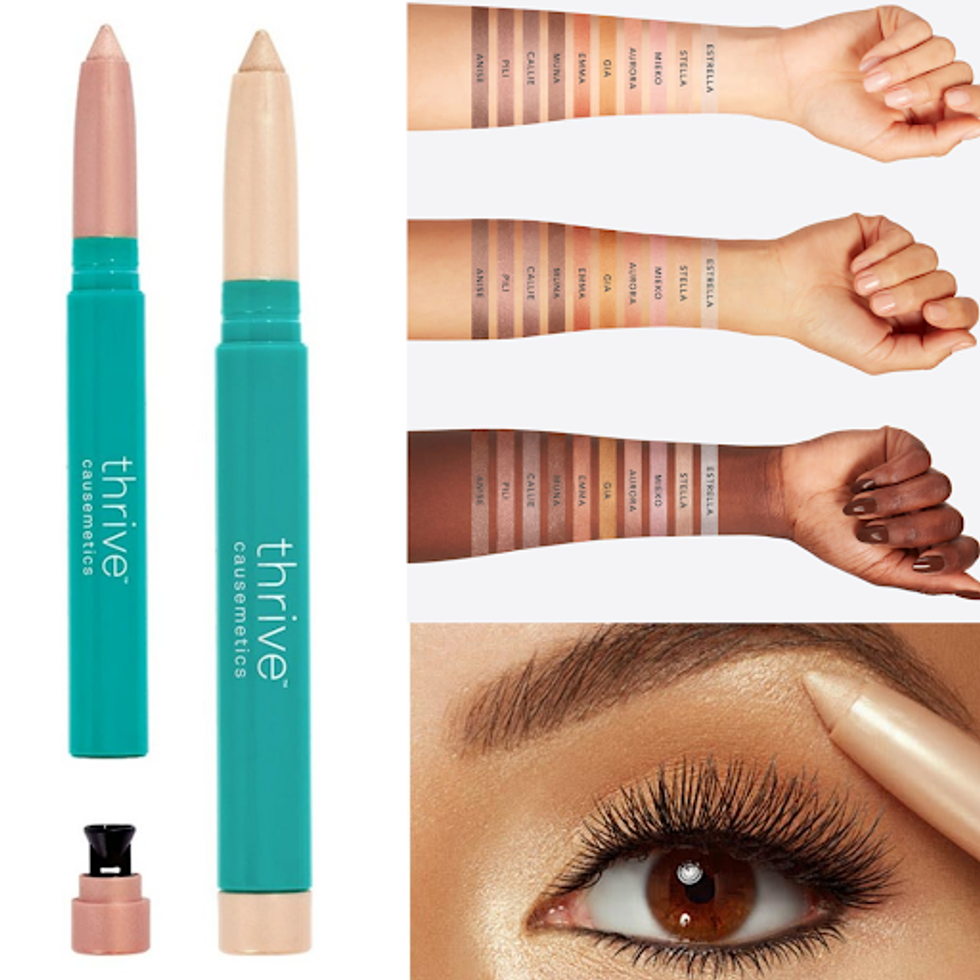 Real Customer Review
"I am in love with the Brilliant Eye Brightener pencils. The color goes on so smoothly, blends easily with just a fingertip, and stays on all day. I haven't used a standard eye shadow since I purchased my first brighteners several months ago. Now I'm adding more colors and blending them. It's fun...and easy! Ships very quickly, too." - Gracie B.
Editors Thoughts
With ingredients like Jojoba Oil, Vitamin E, and Mango Seed Oil, this is an everyday essential you didn't know you needed. Hydration + Glow = An instant wake up.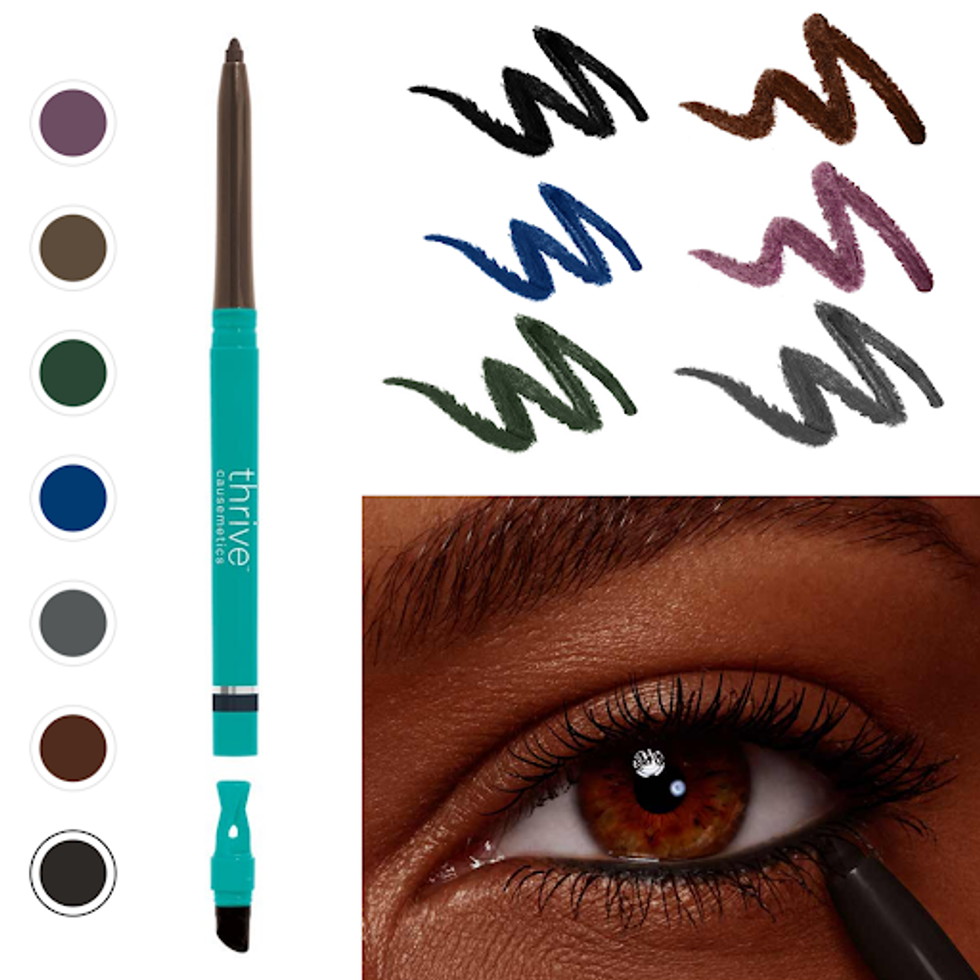 Real Customer Review
"Great product! Goes on smoothly and stays on! Just what I was looking for in this product!" - Linda R.
Editors Thoughts
It's hard to find a trustworthy eyeliner. But we found it with this hypoallergenic formula. Thrive Causemetics has its liner dermatologist tested and approved so it's non-irritating. Not to mention that angled smudge-tip is a game-changer.

4. Don't sleep on the Triple Threat Color Stick™, it covers more than you can imagine and saves you money by merging it all into one product.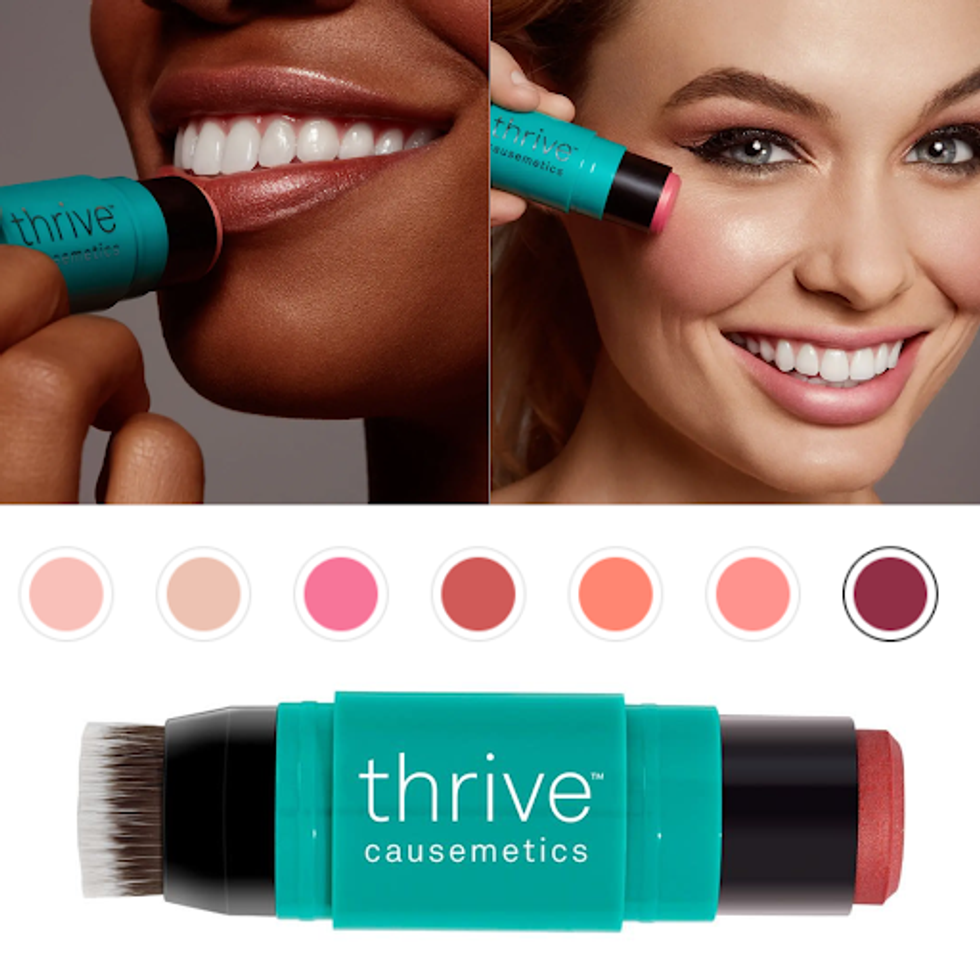 Real Customer Review
"Easy to use. Love the color. I use it on my nose and the crease on my top lip and cheeks. Blends perfectly and makes my skin look bright and healthy!" - Rebecca C.
Editors Thoughts
We can't get enough of this Triple Threat Color Stick™!! Its formula is super creamy and glides right onto the skin. Their Semi-Permanent Micropigment Technology™ delivers bold, waterproof color to get you through the day.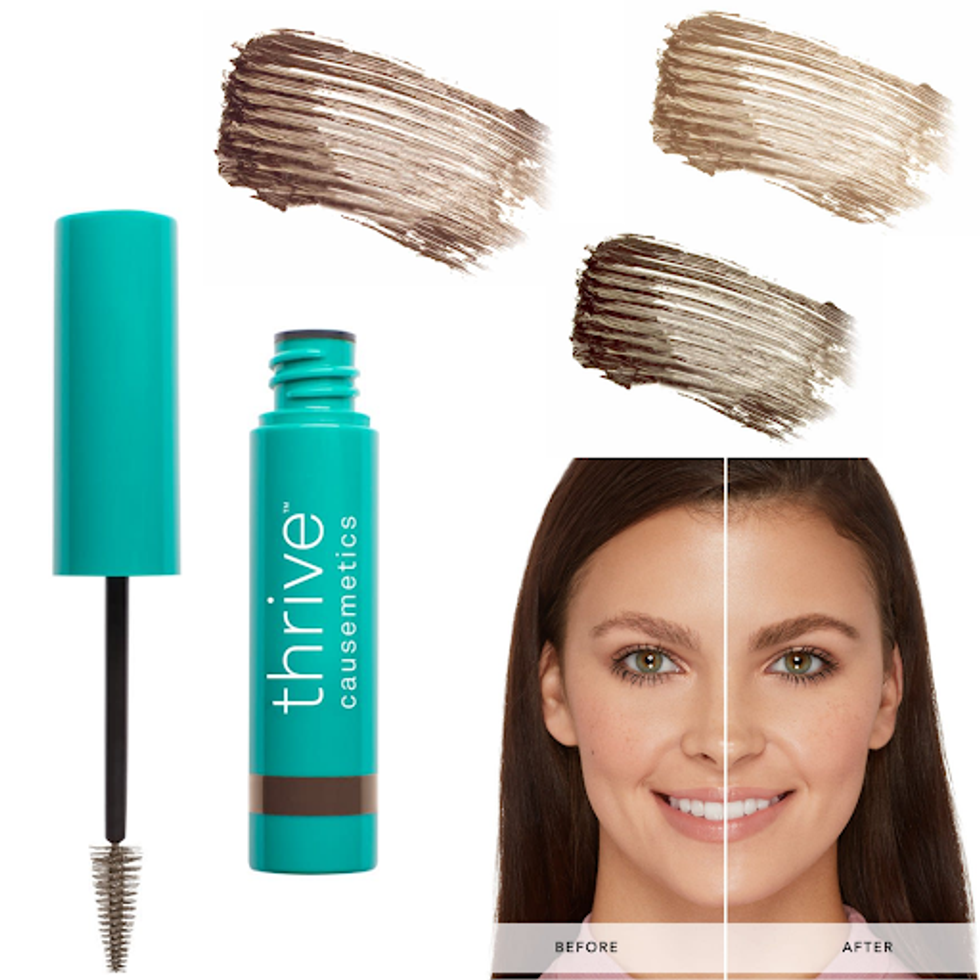 Real Customer Review
"Great product! You can darken and fill in as light as you want or as dark. A little goes a long way. Great colors to match your hair/skin tone. Just purchased my second Instant Fix Brow Fix. Doesn't look fake. Lasts a long time!" - Sherri C.
Editors Thoughts
Your brows will never be the same once they've been treated to this Vitamin B5-powered formula. No matter the state of your brows (color or shape), you'll adore the tint, fill, and definition this gel brings to the table.

Get Thrive Causemetics now and thank us later. It's good for your skin, wallet, and all those selfies you'll be taking ;)
We're always on the hunt for makeup brands we can rely on. We've been burned by cosmetic brands before; product ingredients that sound innovative but don't work, brands claiming they're organic but use harmful chemicals, the list goes on!
We're done buying non-effective, overpriced products, which is why we're doing a deep dive into Thrive Causemetics, a high-performance and cruelty-free company.
We've seen this brand and their award-winning Liquid Lash Extension Mascara™ a few times, but we've also heard a great deal about their mission outside cosmetics and their goals of empowering women.
After seeing thousands of their five-star reviews, we decided to take a look for ourselves and find the truth behind the beauty brand. Here are five things we learned about Thrive Causemetics: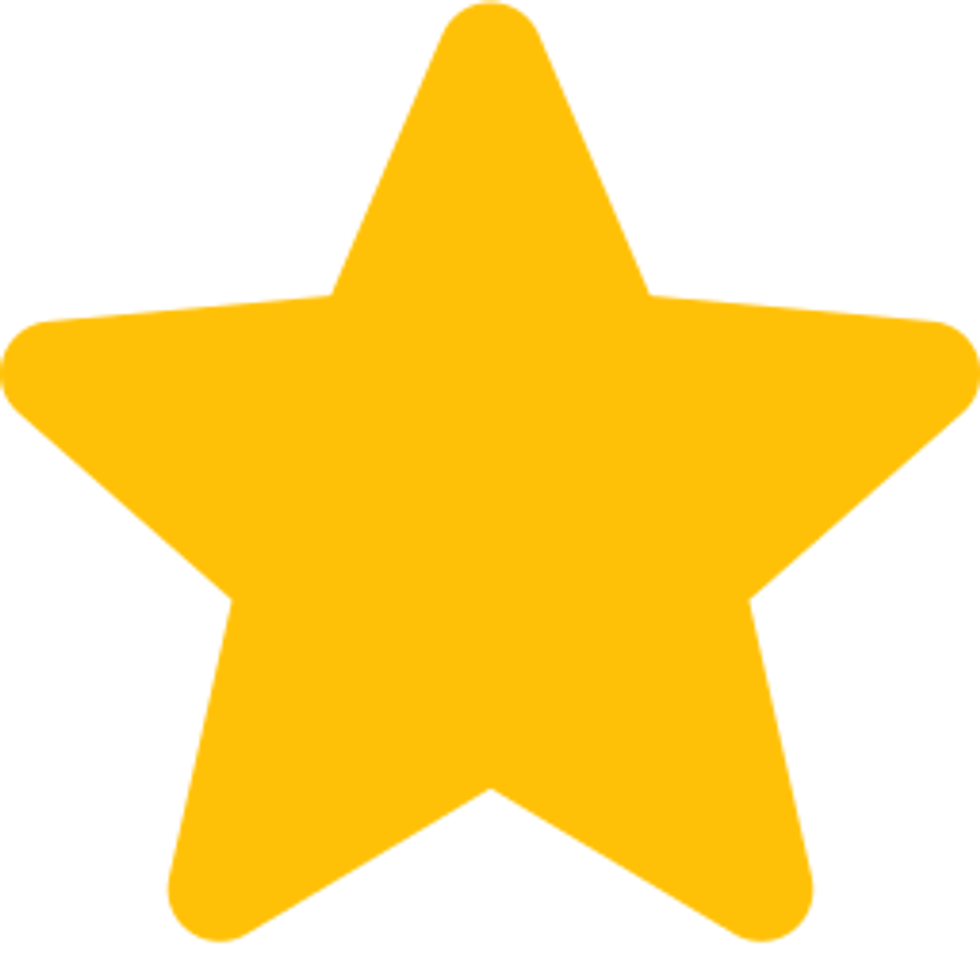 When Thrive Causemetics says cruelty-free, they mean it. Their products are vegan, 100% cruelty-free, and their formulas don't include any parabens, sulfates, or synthetic fragrance. Every product includes a list of ingredients specific to that formula, so you know exactly what you're getting.
"I will keep buying this! It's weightless, breathable, and very natural-looking! I also feel great about the ingredients and the positive impact on the environment." - Jenna H.
They use cutting-edge technology to create innovative, effective formulas. Customers love the unique tech like Flake-Free Tubing Technology™ for their mascara, Vegan Collagen Complex™ for lip products, and Smart-Pigment Technology™ to ensure the right shade every time.
"I never write reviews but this was too good not to say something. This is it. I've found a mascara that works. The tubing tech is amazing. Not one smudge, not one smear. It also does make my lashes look a little longer but I couldn't care less about that. If you want no-smudge mascara, here it is!" - Hannahbelle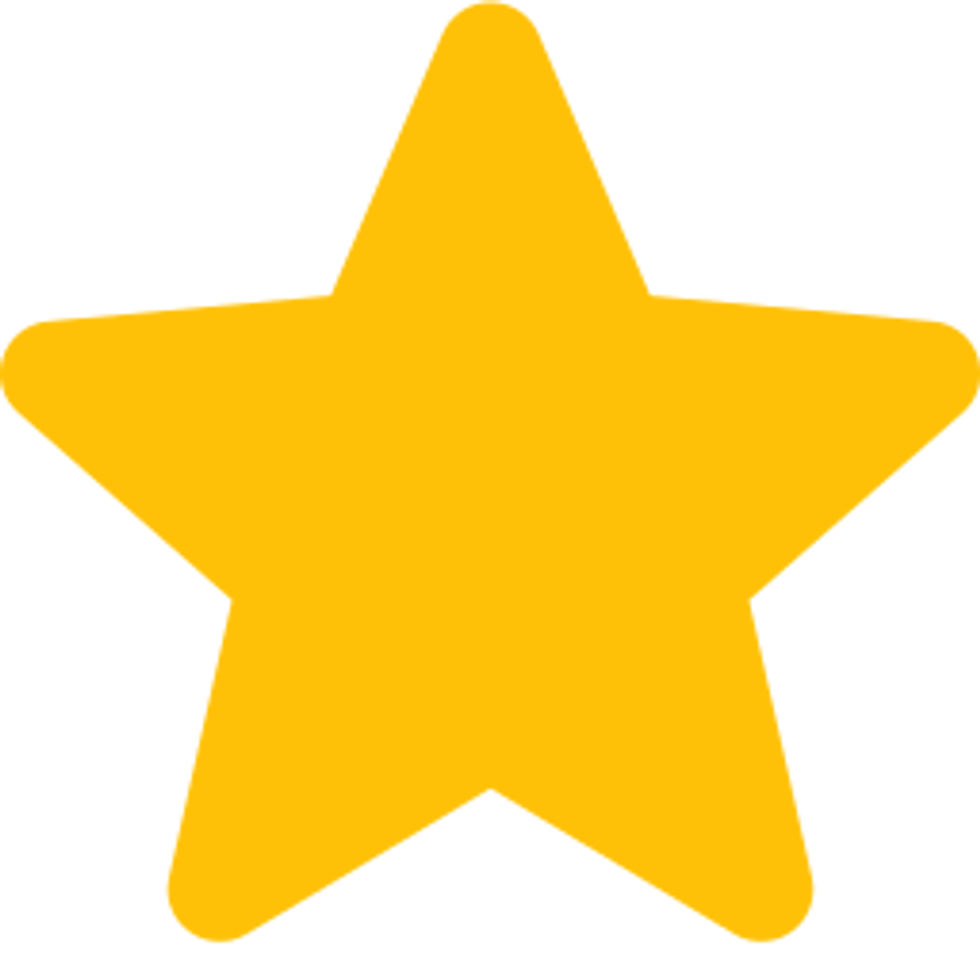 The color shade options are endless. No more buying two shades and mixing them together to match your color. With 18 inclusive shades, their Buildable Blur CC Cream™ is a must-have thanks to its Blur Effect Technology™, and their Buildable Blur Creaseless Concealer™ also has a wide color range with 24 shades.
"The color is spot-on! I've never been able to order a foundation cream that matched my skin tone, this is it! I love it. Not heavy at all and blends well with the concealer I also ordered." - Kim R.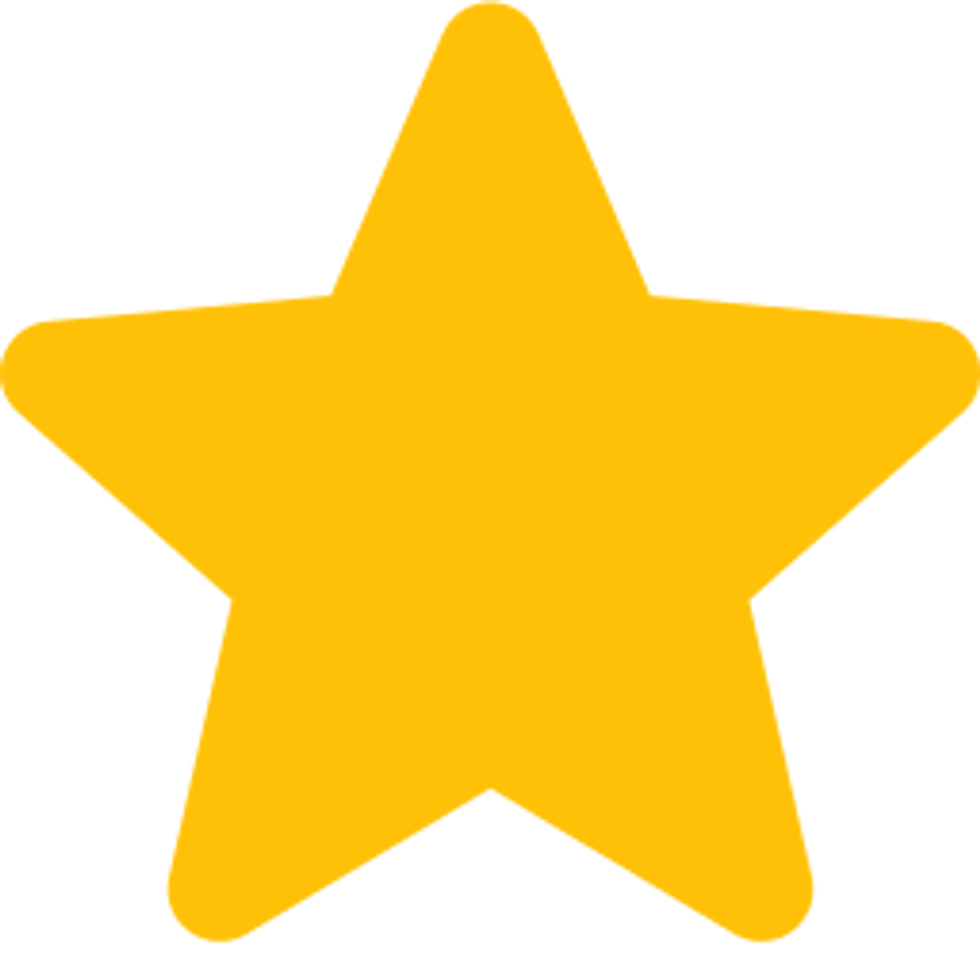 "Best eyeliner ever!! This pencil is so easy to use under the top lid as well as on top if you want. Does not smear or come off unless you use a makeup removal cloth." - Kimberly G.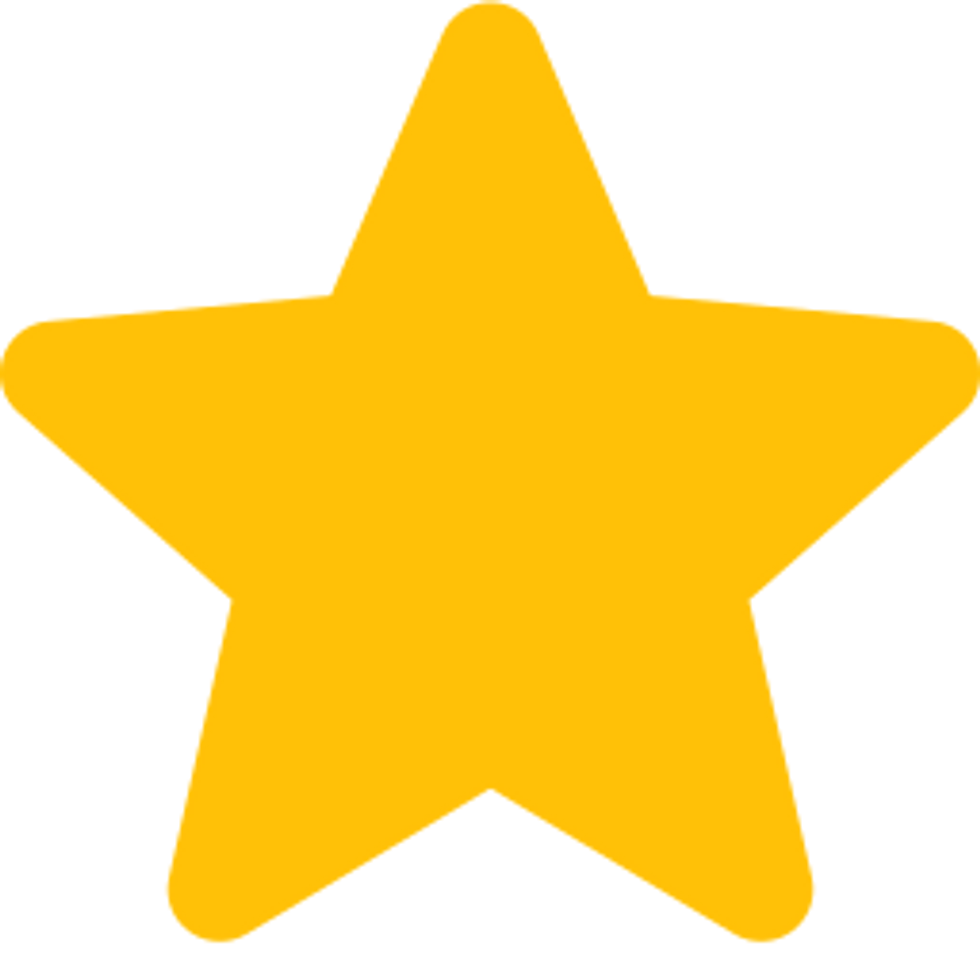 For every product you purchase, Thrive Causemetics donates to help women thrive. Their causes include fighting breast cancer, helping domestic abuse survivors, and supporting female veterans before and after their service. In 2020 alone, they gave back to over 200 non-profits supporting women and their communities.
"A worthy product and cause! I love the fact that these are given to women in need. this was the reason I decided to try their mascara...after using it for only the first time today...I already love it!!! Highly recommend it....thank you for a great product and for the wonderful community service you provide." - Sandy M.
Thrive Causemetics' cruelty-free, tech-powered products paired with their mission to empower women is unlike any cosmetic brand we've seen in a while. We know exactly what ingredients are going on our skin, while also knowing that our money is going to causes we can stand behind.
On top of the thousands already out there, Thrive Causemetics has officially earned one more five-star review from us.
TODAY ONLY: Get FREE SHIPPING on all Thrive Causemetics orders and a FREE makeup bag with any purchase! Follow this link to shop!
My co-workers and I would always joke about what it was going to be like when we'd have to get back into our old beauty habits and see people in the office again. Working from home gave us a free pass to let some of our typical routines slide...
When I got the email from my boss saying we were slated to go back to the office next month, I thought sure - no big deal! I can easily get myself back to glowing in weeks.
I started back into my skin routine, but as I got up close and personal in the mirror I noticed something that was going to take a lot more care and time -- my hair.
The damage. The breakage. The out-of-control frizz. I was constantly throwing my hair up in a ponytail for Zoom meetings, not even realizing the toll my at-home dye experiments had taken over the past year. My hair was practically unrecognizable.
I immediately called one of my girlfriends and she said she went through the exact same thing, but she'd had great luck using K18, a leave-in treatment designed to heal hair at the molecular level with biotechnology.
I go back to work next week! How could an at-home mask possibly fix all this? But then she told me it only took four minutes and she saw results instantly.
I ordered the K18 Leave-In Molecular Repair Hair Mask before I even hung up the phone with her.
My mask was delivered right to my door and I got started immediately. The instructions were clear and the steps seemed easy to follow.
Once I finished shampooing in the shower, I made sure to skip the conditioner and gave my hair a thorough towel-dry.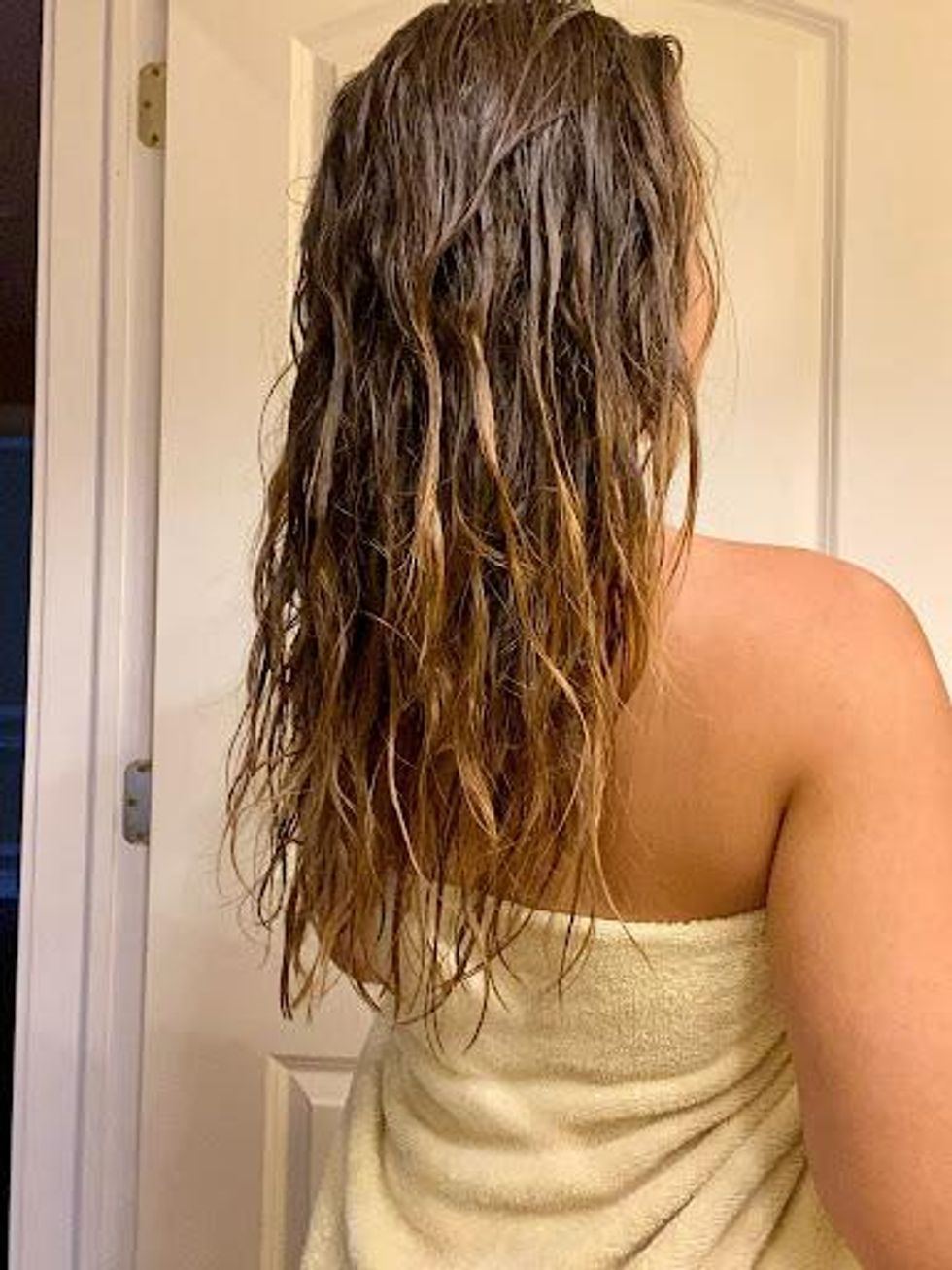 Next, I added one pump (about a dime size) of the K18 mask to start with and planned on adding a few more since my hair is traditionally thick and pretty long. K18 comes with about 50 doses in the bottle and after using consecutively for 4-6 washes, you only need to use it after every 3-4 washes.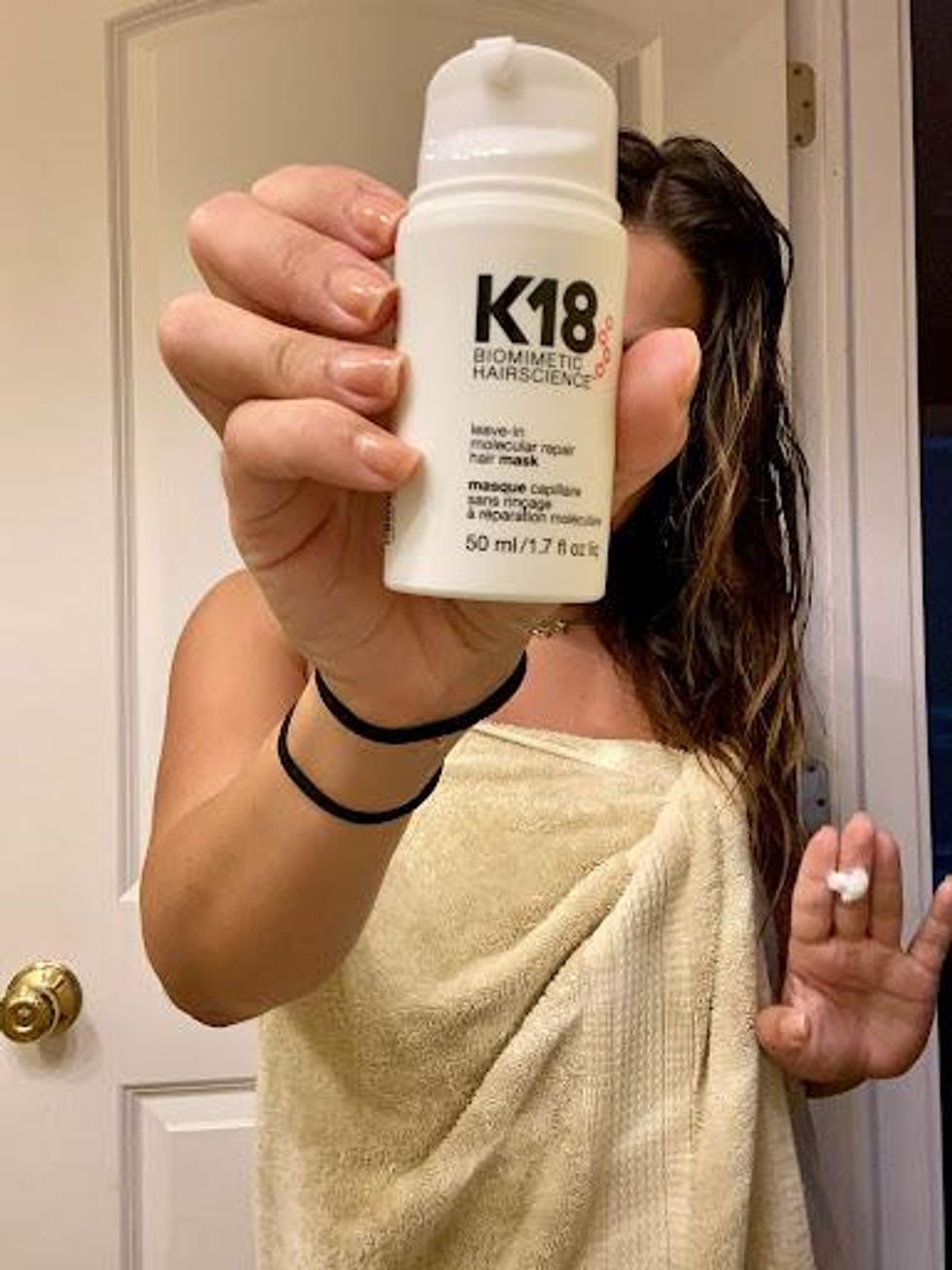 I worked the first pump in from roots to ends, and then went ahead and added two more pumps, repeating the same process again. PSA - don't add all pumps at once. You'll end up with some product-heavy sections (a little goes a long way) and you want to make sure you're adding it all in evenly.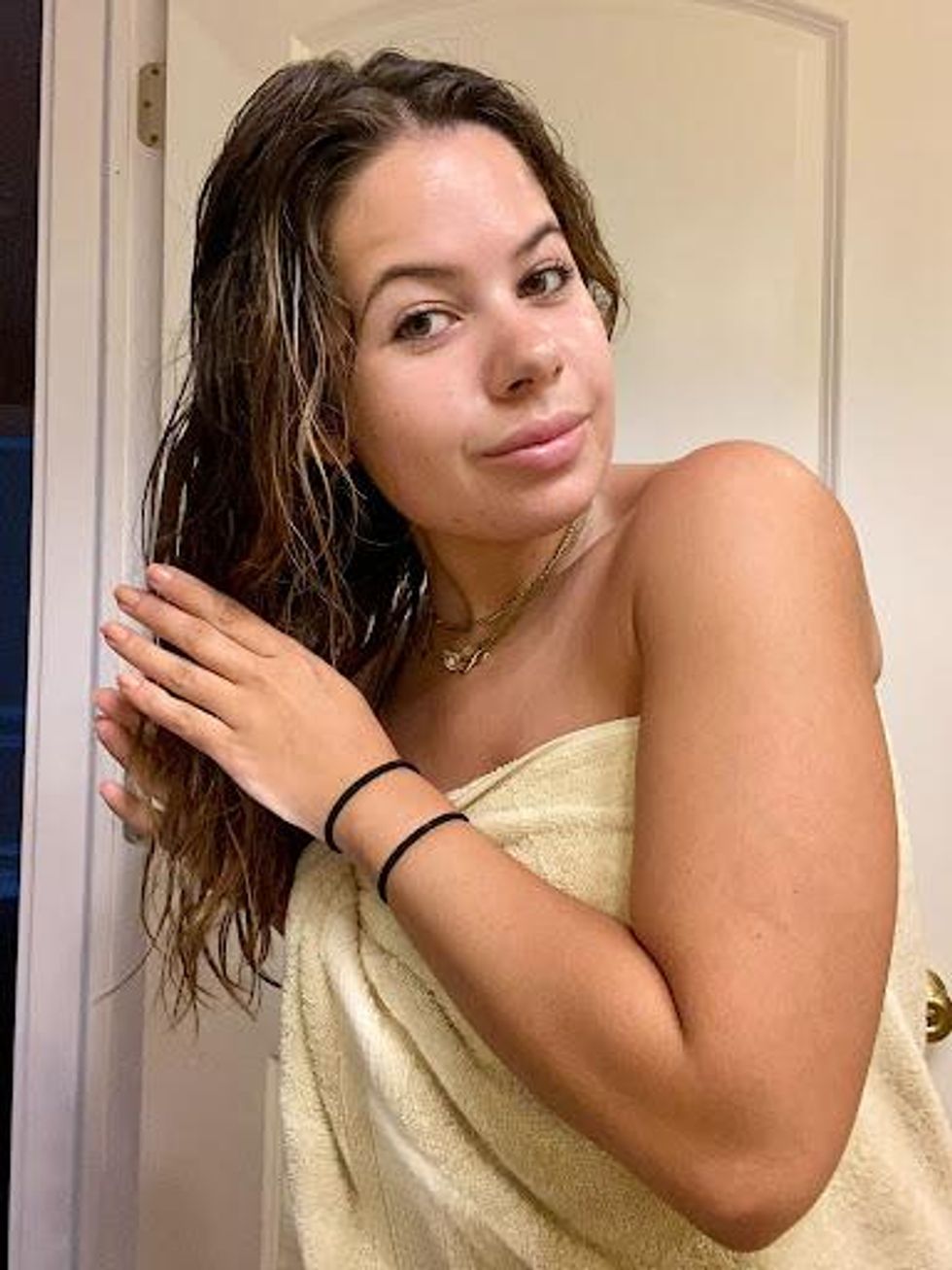 Once I distributed it all evenly, I set a timer for four minutes. Since I didn't need to rush back into the shower to rinse out the mask like other brands require, I took my time getting ready. I brushed my teeth, moisturized, and even changed into my outfit for the day.
After the four minutes, I got to blow-drying and styling just as I would any other day! My brush ran through my hair way smoother than it typically would.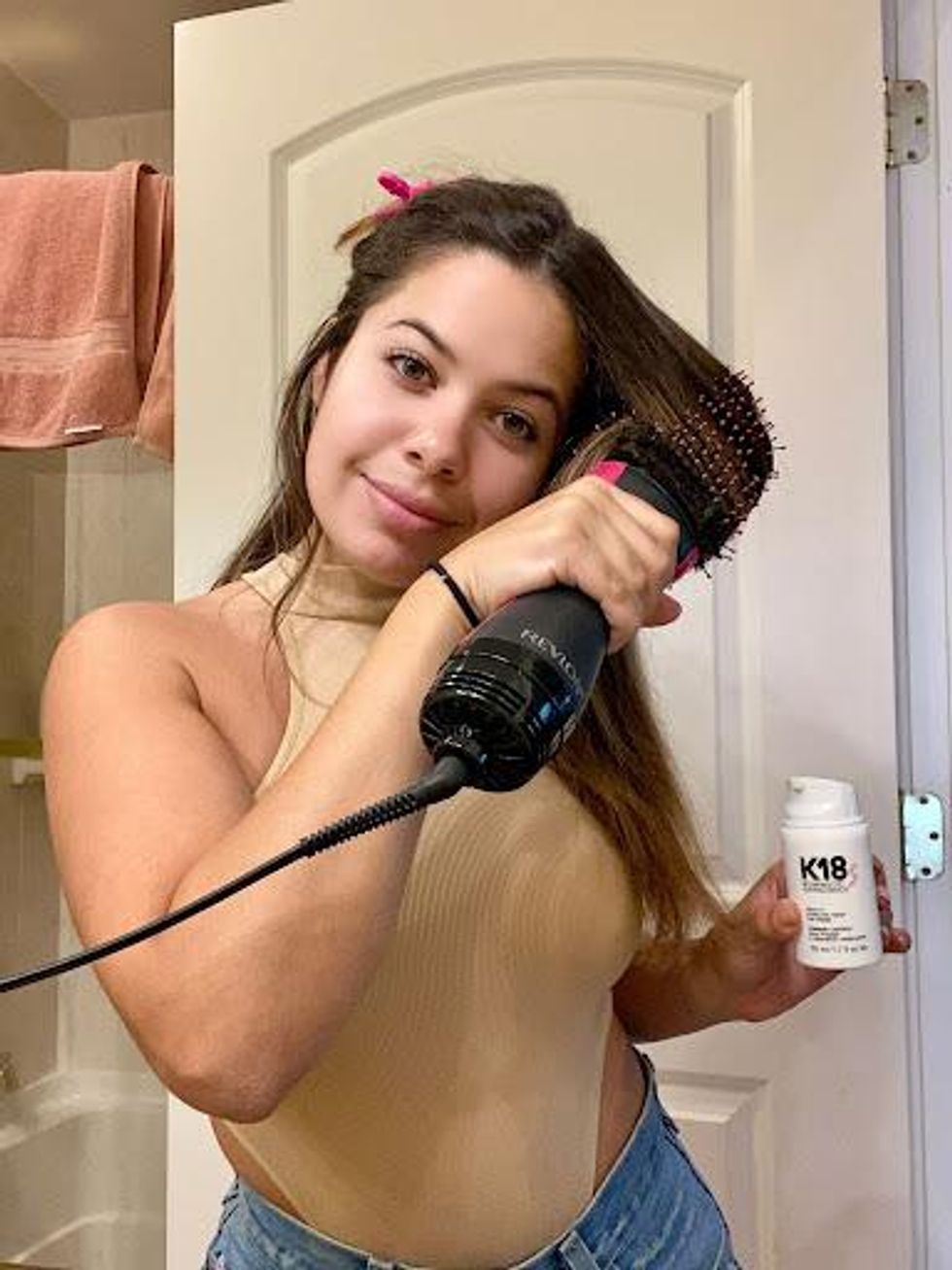 Once I finished styling, I couldn't believe the difference K18 made on my hair. The mask reversed all the damage I had put my hair through this past year leaving it stronger, silkier, and healthier. My hair felt better than it did before I even started working from home!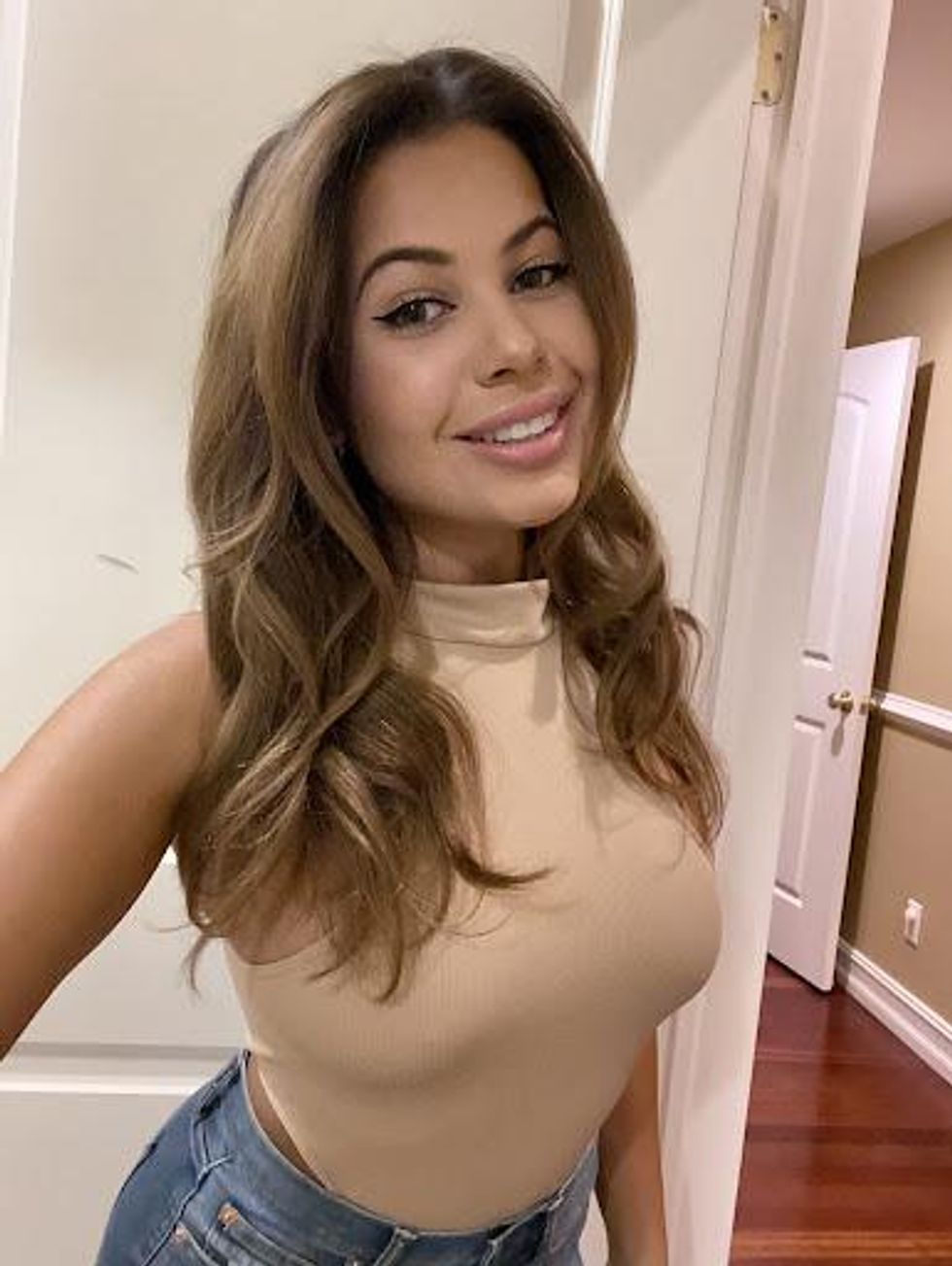 The results seriously speak for themselves. After using the K18 Leave-In Molecular Repair Hair Mask one time I could tell it was repairing my hair from the inside out.
No more hiding my hair - I was going to go back to work better than ever.


We're always on the lookout for the best moisturizer. It's a staple in everyone's skincare routine and the most important product for happy, hydrated skin.
There are many facial moisturizers on the market and it can seem impossible to know the best one for you, but we decided to take on the task. Our editors recently tried one of the most popular moisturizers and one of the newer brands, that caught our attention after positive reviews going viral on TikTok. We're talking about: Drunk Elephant Protini™ Polypeptide Moisturizer and FIOR Perfecting Moisturizer.
Here's what we thought.
Key Similarities
Both promise hydration
Both come from brands that have been hyped up on #SkinTok
Both are meant to be used on a daily basis
Key Differences
FIOR is brand new and is not available at Sephora
Drunk Elephant is meant to be used with the accompanying serum
FIOR comes in squeeze bottles; Drunk Elephant comes in wide jar containers
FIOR uses a special formulation called CBX
Drunk Elephant Protini™ Polypeptide Moisturizer
A Sephora favorite, the Drunk Elephant line is known for its clean ingredients, high-quality formulas, and fun, minimal packaging.
The ingredient list is impressive: Signal Peptide Complex of amino acids which bind moisture to the skin, Pygmy Waterlily Stem Cell Extract, Soybean Folic Acid Ferment Extract...
This product was very hit-or-miss. Some of our editors thought it was a fantastic moisturizer, but many found it underwhelming and didn't really notice a difference. It's also meant to also be used with the companion product, the $82 Protini™ Powerpeptide Resurfacing Serum. We figured if we weren't fans of the moisturizer, Drunk Elephant could just claim that's because we weren't using the serum with it.
This moisturizer nourishes the skin and claims to target aging and dullness, but it's suitable for all ages and skin types.
A 50 mL container goes for $68.
FIOR Perfecting Moisturizer
This one is brand new, so we didn't know many that have tried it yet, but their viral customer reviews got us thinking if we should be paying close attention. Simply put, we were instantly in love. It's a clean formulation with CBX (a blend of CBD & CBDA) with other skin-loving ingredients like Oat Kernel, Bark extract, Oleanolic acid, packed full of antioxidants and essential fatty acids to help reduce redness and hydrate skin.
The formula feels luxurious, super light-weight and you can feel it working. We enjoyed the slight cooling sensation from the wintergreen leaf, and it fully absorbs into the skin quickly leaving a soft-to-the-touch finish. It's perfect for right under makeup as it minimizes glare and excess sebum. We noticed a difference right away in our foundation applications with this as a base.
It's meant to revive and optimize skin for a healthy, hydrated look. We loved that the fragrance and packaging were gender-neutral and unique for gift-giving.
A 90 mL tube goes for $89.
Final Verdict
Although both of them have their pros and cons, and it's about what works for you, we have to say: FIOR is your best bet. Drunk Elephant's moisturizer worked well on some but not others - perhaps it would work better with the serum, but we'd rather not have to purchase a second product when we all got great results with FIOR's moisturizer on its own.
With FIOR, none of us had negative reactions, we didn't feel like the CBX factor was some gimmick, it felt high-end, and most importantly it made an immediate difference. Even though it's a new brand, it's legit. We can tell it's going to be the next big thing.
In the last year, we've fallen head over heels for Thrive Causemetics. This vegan, cruelty-free beauty brand has not only transformed our day-to-day looks but also where we decide to spend our money.
Thrive Causemetics stands out not just for its long-lasting, game-changing products but also for its Bigger Than Beauty™Giving mission. When you purchase from Thrive Causemetics, they donate products and cash to organizations that help women thrive. In the past, sizable donations have also been made to support those impacted by COVID-19 and the California Wildfires.
With June's arrival Thrive Causemetics is gearing up for another big donation on June 19th.
Juneteenth commemorates June 19, 1865, when the news of emancipation and the end of the Civil War finally reached Texas, more than two years after Lincoln's Emancipation Proclamation. Thrive Causemetics will be donating 100% of profits (up to $500,000) that day to nonprofit organizations across the US that are dedicated to racial and social justice and are advancing African-American and Black Communities.
Thrive Causemetics
Makeup & Skincare
100% Vegan + Cruelty-Free
Shop Now
While we love Thrive Causemetics for their makeup and skincare, we love their commitment to social justice even more. With that in mind if you're already a fan of this brand then June 19th is definitely the day to stock up and know that your money is going to an important cause.
New to Thrive Causemetics? Their products are free of parabens, sulfates, phthalates, and synthetic fragrances while being packed with high-quality formulas and technology. Plus, they even have an amazing subscription option so you'll never run out of your essentials and you get free shipping.
This affordable, award-winning brand has so much to offer from cosmetics to skincare and all made with an inclusive range of shades that work for every skin tone and skin type. Start your journey with Thrive Causemetics on Juneteenth and help others thrive.
Here's what we recommend filling your Thrive Causemetics cart with on June 19th (their best sellers of course):
Liquid Lash Extensions Mascara™
The best-selling mascara that won't flake, smudge, or clump.
A cream-to-powder highlighter that you can use for an instant eye lift or smokey eye.
Buildable Blur CC Cream™ Broad Spectrum SPF 35
Foundation, sunscreen, and moisturizer in one - available in 18 shades.
Defying Gravity Eye Lifting Cream™
Instantly lift, tighten, and brighten the look of skin around your eyes (and hydrate!).
Buildable Blur™ HD Creaseless Concealer
Ultra-lightweight, buildable, waterproof + crease-proof formula - available in 24 shades.
Our editors have found and fallen in love with a new beauty brand: Thrive Causemetics. They've captured fans with their 100% vegan, cruelty-free products, and with each purchase, they donate to help a woman thrive.
Thrive Causemetics has a wide range of makeup including the award-winning Liquid Lash Extensions Mascara™, but now they have so many other best sellers.
They've taken the beloved Brilliant Eye Brightener™ and added 3 new shades! If you don't know, this Thrive must-have is an amazing cream to powder highlighter that gives you a great instant eye lift look, smokey eye, and just generally opens the eyes up without a ton of work.
Plus, it's powered by ingredients like vitamin E, jojoba oil, and macadamia, meadowfoam, and sunflower seed oil. You'll get skin-balancing hydration and antioxidants to help reduce the look of fine lines.
We already love the Brilliant Eye Brightener™ for its fast application - just apply it to your lids, waterline, the inner & outer corners of your eyes, and blend with your finger or a brush. But now these new shades are taking it to another level.
The Soft Metallic shades include Callie (Greige Taupe), Anise (Warm Bronze), and Pili (Cool Gold) with each one giving just the right amount of shimmer. If you love Thrive Causemetics already, these shades are your next addition, and if you're trying Thrive for the first time this is definitely a great staple to start with.
Now, a completely new addition to Thrive Causemetics' wide range of game-changers is the Buildable Blur HD Creaseless Concealer™. Every woman has their go-to foundation or CC cream to get the coverage they need, but what's missing in so many of those is the ability to target conceal, correct, and brighten.
The Concealer does exactly what it says. Their crease-proof formula gets the coverage you want without the product settling into any wrinkles and fine lines. It comes in 24 shades so you can find your match and also treats your skins to the benefits of super ingredients like snow mushroom extract, vitamin E, and betaine & coconut emollients.
To top it all off, the Blur Effect Technology™ will blur out those pesky pores, fine lines, and imperfections and leave you with a natural skin-like finish. No more caking on tons of foundation thanks to this lightweight formula made for your dark circles, blemishes, and brightening needs. Not to mention those super ingredients are also incredibly hydrating so you can say goodbye to flakey, dry concealers.
You can't go wrong when it comes to Thrive Causemetics. Their formulas are innovative, 100% vegan, and made to tackle your needs. We certainly have been long-time fans and with all these great additions our love for Thrive Causemetics is staying strong.
Try out Thrive's Brilliant Eye Brightener™ and Buildable Blur HD Creaseless Concealer™ - trust us, this brand lives up to the hype!
JUST FOR YOU: Our friends at Thrive Causemetics are offering FREE shipping on all orders over $35! Follow this link to shop!
We all want that quick fix that requires minimal input. Sadly most things that are worth having don't happen overnight, one of those being longer, fuller hair.
With so many men and women of all ages dealing with varying degrees of hair loss, we know it can feel hopeless. Thankfully we discovered the holy grail of hair growth products: Vegamour, a vegan beauty brand that has everything you could ever need when it comes to hair growth (including lashes and brows).
All of their products contain plant-based ingredients that deliver visible results without the crazy side effects caused by so many other brands. So-called hair growth solutions such as Rogain contain a toxic ingredient called minoxidil which causes side effects ranging from Eczema, burning, irritation to even respiratory and heart effects. Vegamour's natural, non-chemical approach is the way to go for healthy hair growth.
Another reason our editors are loving Vegamouris because of how easy and convenient they make tackling our hair loss issues (the closest you'll get to a quick fix). Their new GRO+ Higher Kit is perfect for anyone trying to stimulate their hair growth after a considerable loss, or anyone who wants to take care of their hair now to prevent hair loss while increasing density and length along the way.
The "+" in the Vegamourproducts means they contain the green thumb of nature, full-spectrum hemp. Hemp is clinically proven to help soothe, reduce stress levels, and create a healthy microcirculation which results in the perfect environment on the scalp for all the other ingredients in Vegamours serum to work their magic to their highest potential.
The Gro+Higher Kit offers Vegamours #1 selling GRO+ Advanced Hair Serum and GRO+ Advanced Gummies. The Hair Serum delivers visible results in as soon as 90 days with ingredients shown to deliver up to 50% greater density and 76% less shedding after 4 months. All by using powerful phyto-actives, such as red clover, curcumin, and mung bean. This formula gives a boost in strength, length, and thickness along with the soothing relief effects from the hemp. Simply add a few drops of this serum to my problem areas along my hairline and face. It feels super luxurious and is so easy to use on wet or dry hair.
The GRO+ Advanced Gummies are fortified with biotin and folic acid as well as vitamins B-5, 6, and 12 to encourage healthy hair growth, strengthens strands, and nourishes the scalp along with the added soothing effect from the hemp. They taste delicious and they have all the vitamins and minerals you need in one easy gummy.
The Vegamour GRO+ Higher Kit is great value at $104 when you subscribe, as both these products are worth $136. This Kit is the smartest way to promote hair growth, by treating the issue topically with the serum while the gummies fight it internally ensuring you have all the bases covered.
Vegamour's GRO+ Higher Kit is the winning combination to stimulate your hair follicles safely yet effectively with the most low-maintenance routine ever.
JUST FOR YOU: Our friends at Vegamour are offering our readers an EXCLUSIVE offer for first time subscribers! Follow this link and get a free deluxe sample of their best-selling GRO Revitalizing Shampoo and Conditioner with your subscription!
Concerned by beauty industry scandals lately? We got you.
Whether it's big beauty brands still including harmful ingredients, or overpromising and under-delivering, we're tired of trying to cut through the noise.
We've finally found a brand we're throwing our support behind 100%: Thrive Causemetics. They're an inclusive makeup and skincare brand that strives to create the highest quality beauty products, and use their status as a reputable brand to give back!
Founded in 2015, they've already manufactured an award-winning mascara and given millions of products and dollars to different communities who could use the support.
Here's everything you need to know.
What is Thrive Causemetics?
They're a company that delivers iconic, high-performance products that are 100% vegan, cruelty-free and don't include any harmful ingredients, like parabens or sulfates
What products do they sell?
You can find anything for your beauty and skincare needs!
If you need a new mascara, get the Liquid Lash Extensions Mascara™ immediately. It lifts, lengthens, and provides incredible volume, thanks to a blend of castor seed oil, shea butter, Orchid Stem Cell Complex™, and Youth B5 Complex™ that help build healthy lashes over time. It's also so good, it looks like you're wearing falsies, and it never clumps or flakes (but still comes off with just warm water and a washcloth). Not to mention, it comes in a unique Brown Black shade which we love, as well as Rich Black.
There's the Brilliant Eye Brightener™ that instantly brightens your eye area with a universally flattering glow. It's easy to use, hydrating, waterproof and is the perfect accessory for any Zoom call.
We also love the Buildable Blur CC Cream™ with SPF 35 in 18 shades, the Infinity Waterproof Eyeliner™ in 7 colors, and their Liquid Light Therapy All-in-One Face Serum™ that mimics red and blue light therapy for a glowing complexion.
How much do they cost?
Prices are super affordable considering the high-quality and clinically-proven ingredients used. The Mascara is $24, and the whole line ranges from $16 to $62. The key here is incredible quality and efficacy at an affordable cost (for the beauty world).
How does the subscription work?
It's always optional, but if you want to guarantee free shipping, you can opt in to get certain products delivered every 1, 2, 3, or 4 months, so you never run out.
How do they choose ingredients?
First off, they're always 100% vegan and cruelty-free. They also work to source ingredients that replenish your skin, your lashes, your face, so they won't dry you out or cause harm.
What are people saying?
Not only has the brand grabbed an Allure Beauty award, but their products are beloved, with the Liquid Lash Extensions Mascara™ and theBrilliant Eye Brightener™ ascending to cult must-have status. Their colors are approachable and inclusive, they serve a wide range of skin tones, and the products have silky non-flaky textures.
How is Thrive Causemetics different from other organizations that give back?
They're extremely transparent about where your money is going, so you know it's going to actual causes. For every product purchased, they donate to help a woman thrive; they've already given $500,000 worth of Thrive Causemetics products to frontline workers battling Covid-19.
In 2020, they spread their donations across multiple organizations that support first responders, women experiencing homelessness, women fighting cancer, families facing food insecurity, racial justice advocacy, grocery + restaurant workers, women surviving domestic abuse, underserved marginalized youth, healthcare professionals, LGBTQ+ advocacy organizations, and women veterans.
Also, 100% of the profits of their Moisture-Enriched Hand Sanitizer is donated to the Black Women's Health Imperative, "the first nonprofit organization created by Black women to help protect and advance the health and wellness of Black women and girls."
We're tired of two shade offerings from brands that don't seem to care about what ingredients they use. Thrive Causemetics is the real deal when it comes to amazing products and using your brand as more than just a brand, but a way to support communities of women.
THIS WEEK ONLY: GET FREE SHIPPING On All Thrive Causemetics Orders & a up to 3 FREE FULL-SIZE GIFTS With Code GIFT4YOU! Follow this link to shop!