Editor's Note: We hope you love the products we recommend! All of them were selected by your Beauty Editors and are considered must-haves. FYI — prices are accurate but Thrive Causemetics has some even greater deals on these staples coming up so you can save even more.
Thrive Causemetics is cruelty-free, vegan makeup made to nourish skin and give you a drop-dead gorgeous look. Let's cut to the chase - here's what you need:
1. A coat (or two) of Liquid Lash Extensions™ Mascara will give you the look of falsies without the hassle.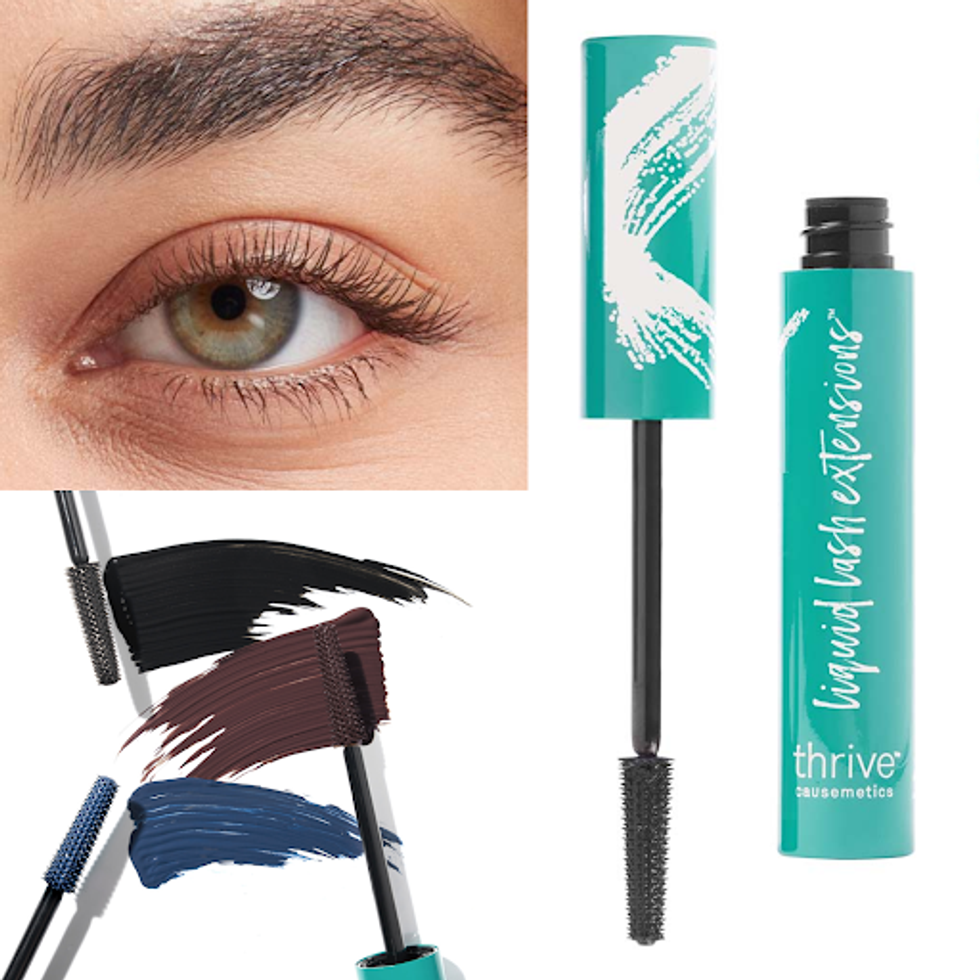 Real Customer Review
"This is one of the BEST mascaras I've ever worn! No flaking, no smudging, no clumping, and most importantly, a lot of length and volume to my lashes! This mascara is totally buildable and I love that about it. I mean, it's just so worth it!" - Perla D.
Editors Thoughts
Ditch the drugstore mascaras for this insanely powerful, Flake-Free Tubing Technology™ and Orchid Stem Cell Complex™. It goes on flawlessly and comes off easy!
🏆Allure Best of Beauty 2020 Award Winner

2. A cream-to-powder highlighter stick that illuminates the eyes from every angle - 13 shades of Brilliant Eye Brightener™ to choose from.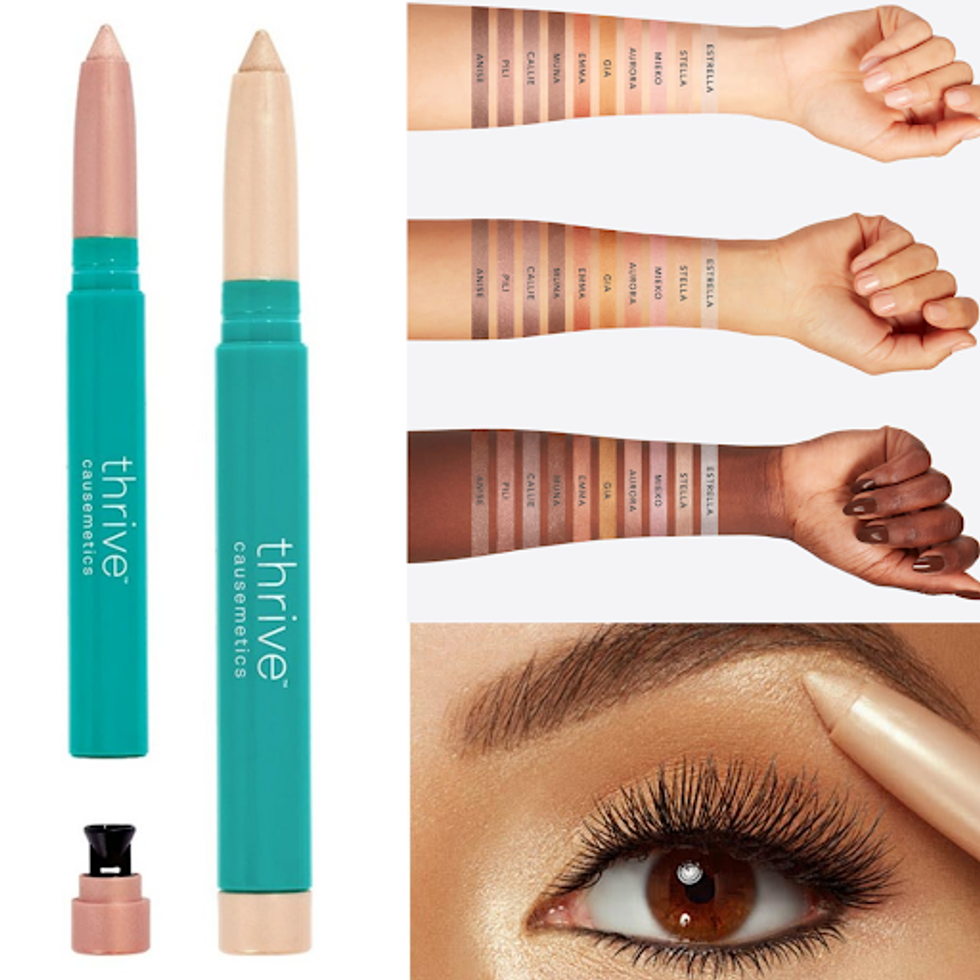 Real Customer Review
"I am in love with the Brilliant Eye Brightener pencils. The color goes on so smoothly, blends easily with just a fingertip, and stays on all day. I haven't used a standard eye shadow since I purchased my first brighteners several months ago. Now I'm adding more colors and blending them. It's fun...and easy! Ships very quickly, too." - Gracie B.
Editors Thoughts
With ingredients like Jojoba Oil, Vitamin E, and Mango Seed Oil, this is an everyday essential you didn't know you needed. Hydration + Glow = An instant wake up.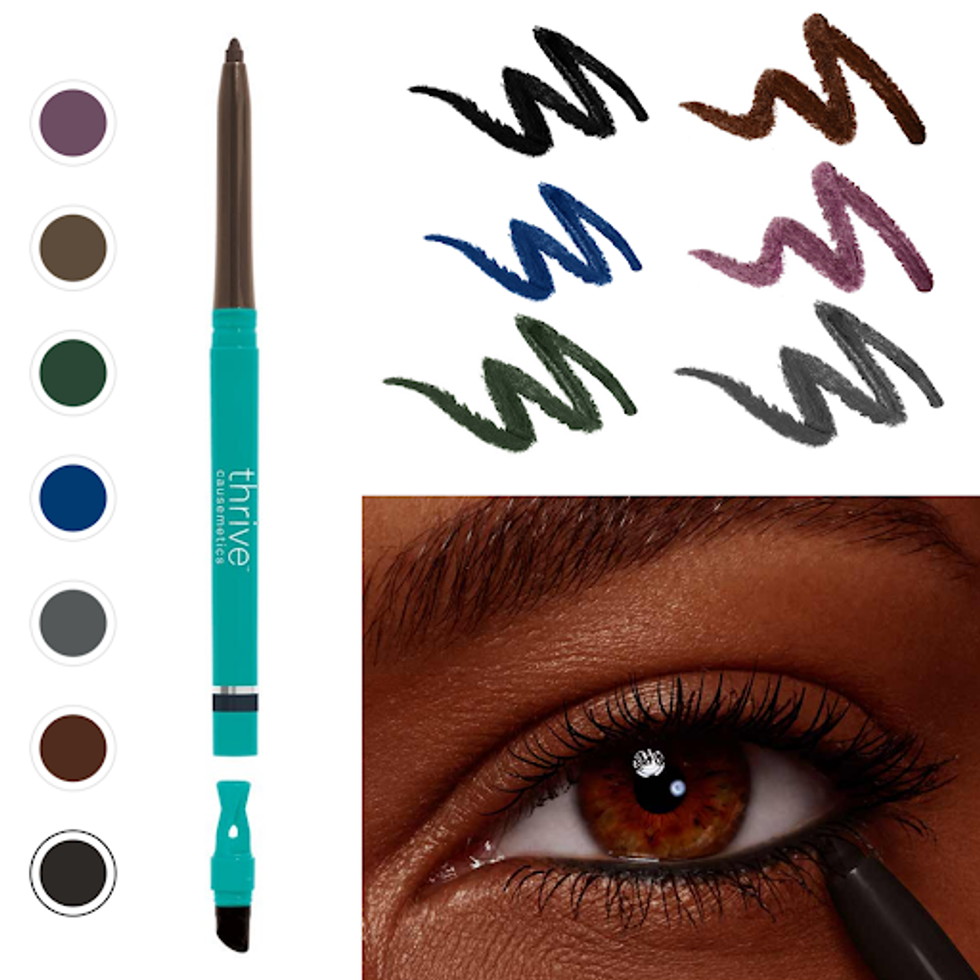 Real Customer Review
"Great product! Goes on smoothly and stays on! Just what I was looking for in this product!" - Linda R.
Editors Thoughts
It's hard to find a trustworthy eyeliner. But we found it with this hypoallergenic formula. Thrive Causemetics has its liner dermatologist tested and approved so it's non-irritating. Not to mention that angled smudge-tip is a game-changer.

4. Don't sleep on the Triple Threat Color Stick™, it covers more than you can imagine and saves you money by merging it all into one product.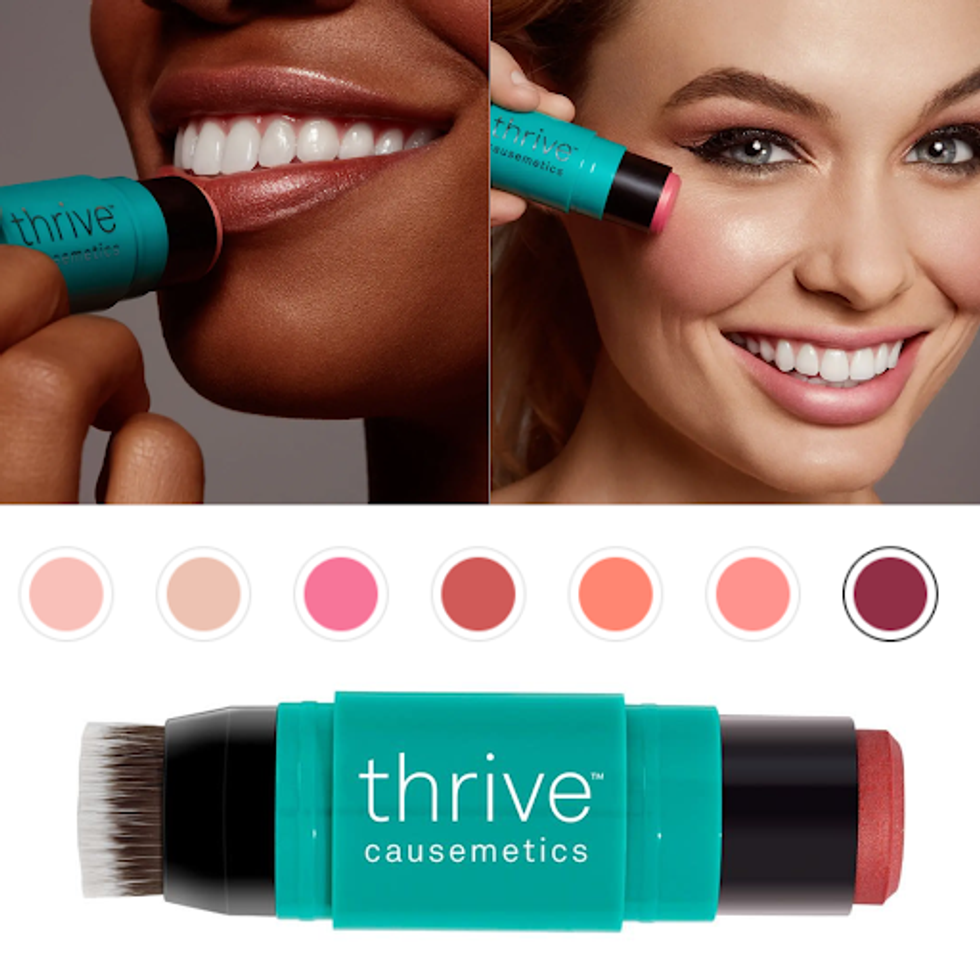 Real Customer Review
"Easy to use. Love the color. I use it on my nose and the crease on my top lip and cheeks. Blends perfectly and makes my skin look bright and healthy!" - Rebecca C.
Editors Thoughts
We can't get enough of this Triple Threat Color Stick™!! Its formula is super creamy and glides right onto the skin. Their Semi-Permanent Micropigment Technology™ delivers bold, waterproof color to get you through the day.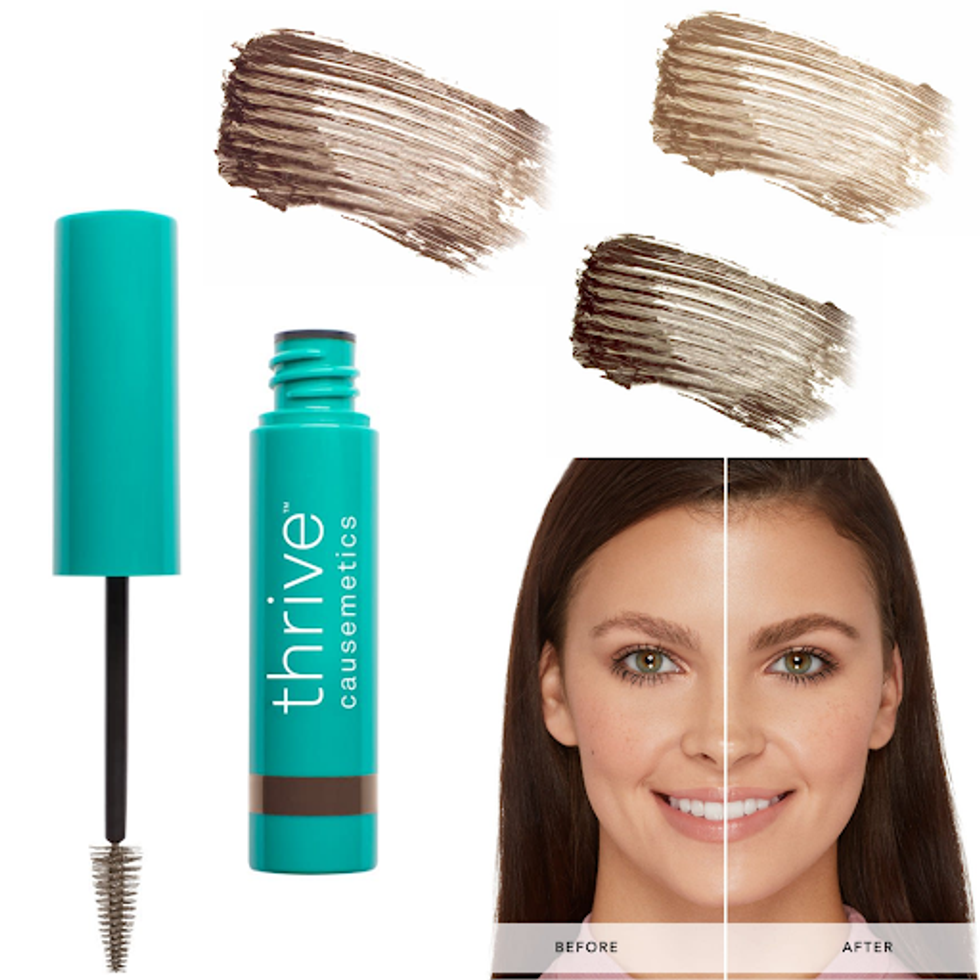 Real Customer Review
"Great product! You can darken and fill in as light as you want or as dark. A little goes a long way. Great colors to match your hair/skin tone. Just purchased my second Instant Fix Brow Fix. Doesn't look fake. Lasts a long time!" - Sherri C.
Editors Thoughts
Your brows will never be the same once they've been treated to this Vitamin B5-powered formula. No matter the state of your brows (color or shape), you'll adore the tint, fill, and definition this gel brings to the table.

Get Thrive Causemetics now and thank us later. It's good for your skin, wallet, and all those selfies you'll be taking ;)