This is a major step towards fairer treatment of the LGBTQ+ community.
Virginia just made history in the name of equality.
The state just passed the Virginia Values Act, effectively becoming the first Southern state to pass a bill that protects the lives and rights of people in the LGBTQ+ community. The bill outlines anti-discrimination protections for queer folks on the basis of sexual orientation and gender identity. Though it must still go through more procedural votes before going to the governor, a victory on this bill is feasible based on the results of the 2019 midterm elections. If passed, the Virginia Values Act will make the commonwealth the first state in the South to have non-discrimination policies related to sexual orientation.
"Today, history was made in Virginia, and LGBTQ Virginians are one step closer to being protected from discrimination. No one should be discriminated against simply because of who they are or whom they love," said Alphonso David, president of the Human Rights Campaign. "This day would not have been possible without the years and years of tireless work from advocates across the commonwealth, or the voters in Virginia that filled the halls of the General Assembly with pro-equality champions who fulfilled their promises. HRC is proud to have worked to elect pro-equality lawmakers across Virginia in 2019, and we are thrilled to see that effort culminate in this important victory today."
Based on previous presidential campaigns, Virginia has been considered a "swing state," and more left-leaning bills like the Virginia Values Act could indicate how the state votes in this year's presidential election. So far, fifteen states and Washington, D.C. have passed laws that include protections against workplace discrimination on the basis of sexual orientation and gender identity: California, Colorado, Connecticut, Hawaii, Illinois, Iowa, Massachusetts, Maine, Nevada, New Jersey, New Mexico, Oregon, Rhode Island, Vermont, and Washington. For the rest, it's time to catch up.
In a time when trans people's safety, security, and integrity are subject to attack, here are the top 10 tips to being a good transgender ally.
In today's destabilized political climate, social progress in inclusivity and acceptance can seem glacially slow. On January 22, 2019, the Supreme Court allowed President Trump to ban transgender persons from serving in the military, despite a federal court ruling against it in 2018. LGBTQ+ activists condemn the ban as cruel and prejudiced, but people outside the queer community can play a crucial role combating transphobia.
Trans allies can enlighten cultural attitudes and shift discussions away from ill-informed or maligning stereotypes. PFLAG defines transgender as "a term often used to describe an individual whose gender identity does not necessarily match the sex assigned to them at birth." An ally, in the words of UC Berkeley's Gender Equity Unit, is "someone who advocates for and supports members of a community other than their own; reaching across differences to achieve mutual goals."
In a time when trans people's safety, security, and integrity are subject to attack, here are the top 10 tips to being a good transgender ally:
1.Never "out" a transgender person.
You wouldn't want your most personal information shared freely with strangers. Demonstrate the same respect for the personal lives of your friends. This includes being sharply aware of your surroundings when discussing trans topics before mentioning names, as you could expose your friend without meaning to.
2. Use the names and pronouns your friends prefer.
Don't be afraid to ask if you aren't sure. If you make a mistake, politely correct yourself, and gently correct others if they do the same. It isn't infringing upon someone's freedom of speech to allow individuals to self-identify and called by that name.
3. Don't make assumptions about a transgender person's sexual orientation.
Gender identity is not the same as sexual orientation. Gender identity is an individual's own understanding of their gender, and sexual orientation is who they feel attracted to. Transitioning is not an indication of any specific orientation.
4. Be patient.
Transitioning is a long process that may have long phases of questioning, exploring, and experimenting. Individuals may change their preferred pronouns, change their minds about their gender expression, and then change back. Be patient and accepting while they work it out for themselves.
5. Be willing to listen.
Transitioning can also be incredibly frustrating and emotionally turbulent. Be open and accepting when a friend wishes to talk. Respect their space when they ask for it, but make it clear that you're willing to listen.
6. Don't expect transgender people to educate you.
Don't expect your transgender friends to represent the entire community. Make use of resources to understand important issues. Books, films, blogs, and YouTube channels offer insight into the shared experiences in the community.
7. Challenge transphobic attitudes.
GLAAD advises you speak out against anti-trans remarks and backhanded compliments like, "She's so gorgeous, I would have never guessed she was transgender." Challenging these remarks and clarifying why they're inappropriate is a small step towards changing cultural attitudes.
8. Support all-gender public restrooms.
Advocate for unisex, all-gender, or single user restrooms at the workplace, schools, or businesses. Since some institutions still don't welcome gender non-conforming or transgender people, speaking up is one small way to shift attitudes towards acceptance.
9. Advocate for LGBTQ+ legislature.
As PFLAG states, People who are transgender or gender nonconforming can be fired from their jobs under state law in more than half of the states in the U.S. simply for being transgender." There's no federal law explicitly banning discrimination against transgender people, but a plethora of organizations are lobbying for that to change. You can get in touch with National Center for Transgender Equality or the Sylvia Law Project to help the cause.
10. Know your own limits as an ally.
It's never wrong to say you don't know. If you're unsure of what's appropriate, ask. If you don't feel comfortable discussing something, say so, and don't fake it. Otherwise, your reactions can range from insensitive to insincere without meaning to.
Other resources for information about the LGBTQ+ community and their allies include:
Transequality.org
,
ACLU
,
Lambda Legal
,
Human Rights Campaign
, and
New York Civil Liberties Union
.
Meg Hanson is a Brooklyn-based writer, teacher, and jaywalker. Find Meg at her website and on Twitter @megsoyung.
Transgender rights are human rights.
While the media is focused on which party will serve as the majority in the House and Senate after the midterm elections, voters in 37 states also have the opportunity to vote on more than 150 statewide measures. Important issues like marijuana, voting rights, fracking, abortion rights, and trans rights, are all on the table this election.
One of the most vital midterms measures is Massachusetts' question 3, a measure that could repeal the state's landmark 2016 transgender rights law. The law was an important milestone in the battle for much-needed protections for the transgender community, ensuring individuals could use public restrooms and locker rooms according to their gender identity, and generally exist in public spaces without fear of discrimination. It was passed with almost 90% support in the state senate and over 75% support in the Massachusetts House of Representatives, signed into law by Republican Gov. Charlie Baker, and widely celebrated by a large range of LGBTQ+ business and civil rights groups, as well as New England's five major sports teams.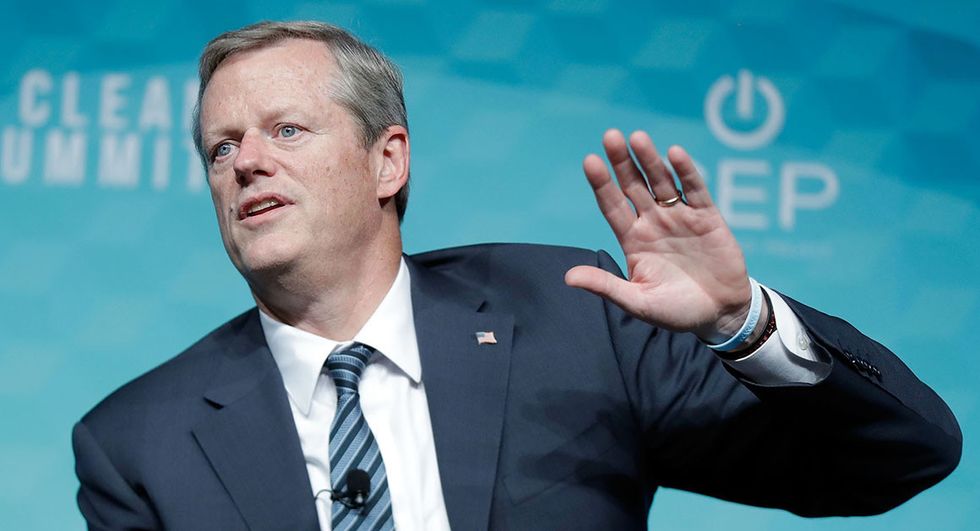 Governor Charlie BakerPolitico
The initiative to repeal this law is not the result of a movement by the people of MA, but rather the consequence of concerted efforts by a small, right-wing, Christian organization called the Massachusetts Family Institute and their allied organization Keep MA Safe. These critics say the law is "ripe for abuse," and could be taken advantage of by sex offenders entering women's bathrooms and dressing rooms with the aim of assaulting and harassing women and children. Debby Dugan, the chairwoman of Keep MA Safe, wrote in a Boston Globe piece last month that, "The way this law is written, an attempt to block someone who self-identifies as belonging in a women's locker room, dressing room, or bathroom — including convicted sex offenders — could result in penalties of up to a year in prison, and fines of up to $50,000 for multiple offenses."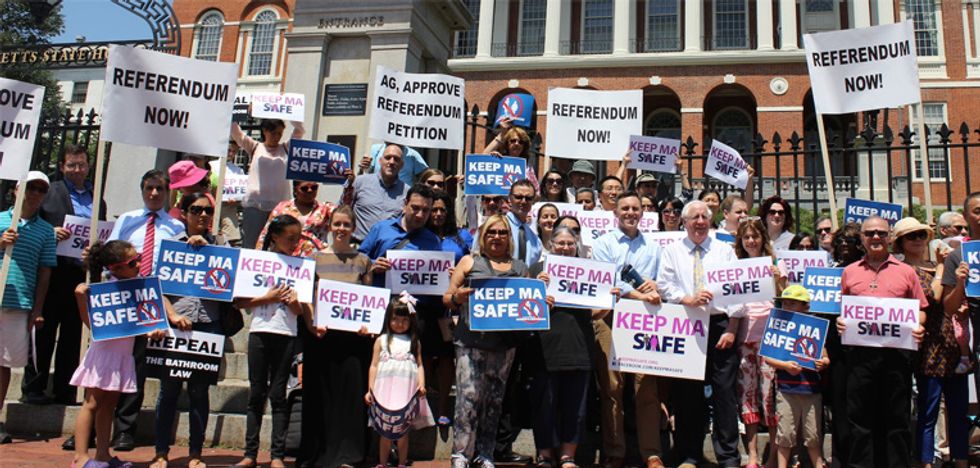 Nation Builder
The law was written with the expectation of this argument from the opposition, and includes a provision by directing Attorney General Maura Healey, who wrote that if, "an employee of a public accommodation has reasonable grounds to believe that a person, regardless of gender identity, is engaged in improper or unlawful conduct, they should do whatever they would normally do to address the situation, including asking the patron to leave or calling security or law enforcement." This means a person will not be legally liable for discrimination if they intervene in a suspected sexual assault, as long as they had reasonable cause to believe intervention was necessary.
Despite this, critics tend to frame the conversation as though the law protects offenders from legal consequences. But as Justice Healey wrote, "This new law does not provide any protections for someone who engages in improper or unlawful conduct, whether in a sex-segregated facility or elsewhere, nor does it provide a defense to criminal charges brought against someone engaged in unlawful conduct." Also, as many supporters of the law have pointed out, if someone had the intention of doing something unlawful in a public restroom, it is unlikely they would be deterred by gendered bathrooms in the first place.
It's difficult to believe that the people behind Keep MA Safe are actually concerned about the safety of Americans, given the lack of evidence that there is any correlation between assaults and trans rights laws, and the ample evidence that the trans community is constantly at risk of violence and harassment. The sex offender centered argument is a thinly veiled excuse for bigotry, as assault and harassment, regardless of the spaces they occur in, are illegal in the state of Massachusetts, and this law does nothing to change that. Additionally, the anti-discrimination law has been endorsed by the Massachusetts Chiefs of Police Association and the Massachusetts Coalition Against Sexual Assault and Domestic Violence.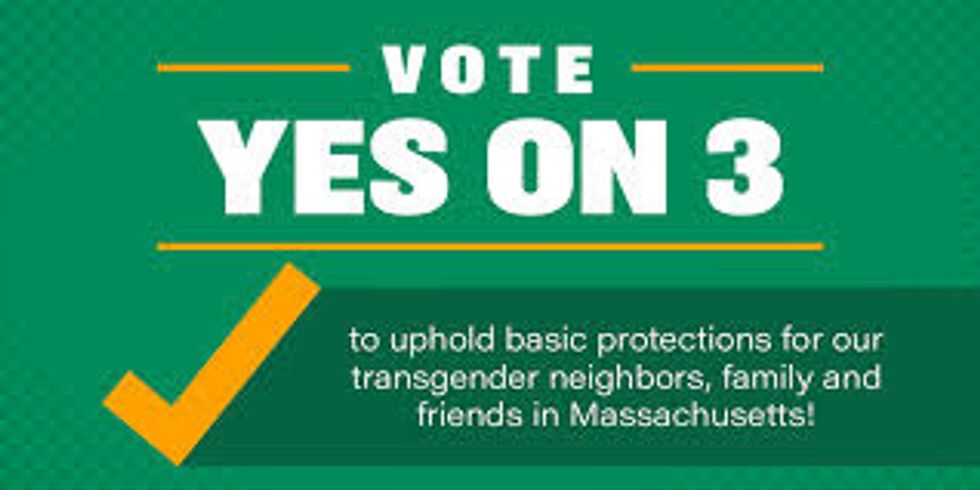 Healey's office noted that in the 18 other states with transgender anti-discrimination laws, reports of "improper assertion[s] of gender identity have been exceedingly rare." In June, Rep. Joe Kennedy III told Boston.com that there is "not one single incident that they can point to of any sort of assault or danger that's taken place as a result [of the law]". Researchers at the Williams Institute — a think tank at the UCLA School of Law that focuses on sexual orientation and gender identity law — backed up Kennedy's assertions, announcing that they found no correlation between the passage of the 2016 law in Massachusetts and any change in the "number or frequency of criminal incidents in restrooms, locker rooms or changing rooms."
According to Logan Nelson, a transgender Massachusetts resident, the assertion that sex offenders may pretend to be transgender is absurd. "All I want to do is f*cking pee. The claim that sex offenders will pretend to be transgender is just wildly offensive and inaccurate. You can't 'pretend' to be transgender. Wearing different clothing doesn't make you transgender. The whole thing is essentially just an attack and there has been no aggression from the trans community that warrants this. All it is, is a hate infused attack. And of course, trans women of color already have the highest mortality rate in the trans community, so this is forcing them even further into extinction."
While it is clear that the law does not offer any protection for sexual assailants or others who would seek to act unlawfully, it does offer vital protections for Transgender individuals. The National Center for Transgender Equality reports that "more than one in four trans people has faced a bias-driven assault, and rates are higher for trans women and trans people of color." Additionally, the Human Rights Campaign has reported 22 deaths due to fatal violence against transgender people in 2018 so far, most recently the death of Ciara Minaj Carter Frazier on Oct. 3. Despite these harrowing statistics, the Trump administration has made discrimination against the transgender community a part of their agenda, aiming to define gender based on anatomy at birth and exclude non-cisgender individuals from legal protections.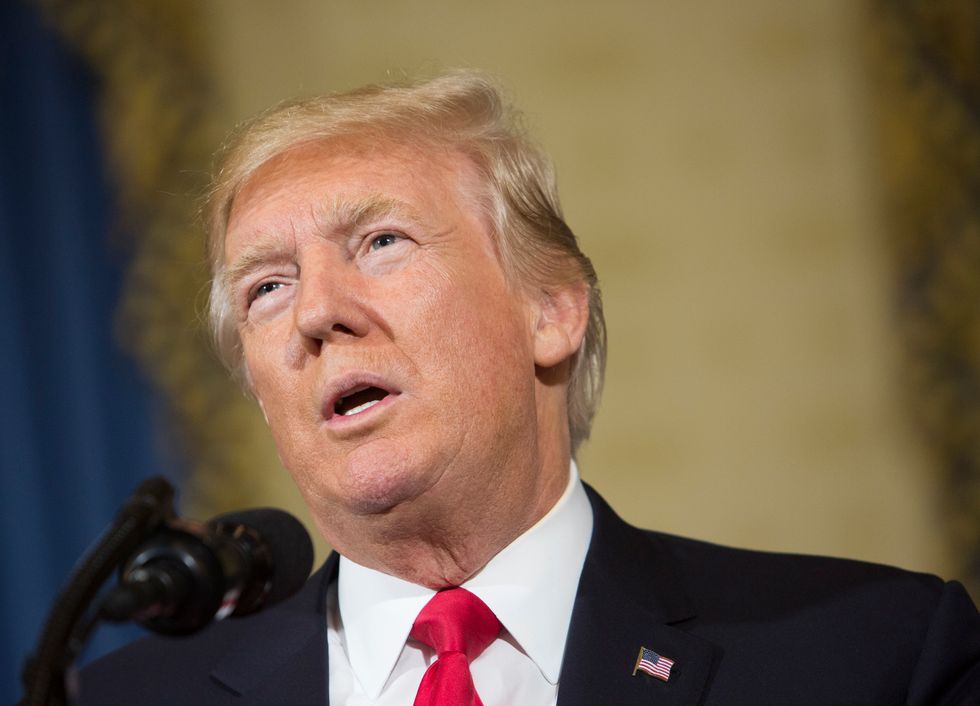 Fortune
In part because of Trump's harmful rhetoric, even if Massachusetts voters vote to keep the law, there is much work to be done in terms of providing transgender individuals with the rights and protection they deserve. As Mr. Nelson went on to say, "I'm not gonna stop using the bathroom. You know, cause I'm a human being who has to shit sometimes. And even without question 3, I still feel unsafe in bathrooms. I always have. Part of the trans experience is not having your rights respected or heard until they're in question. I have always felt unsafe and I will continue to. All this Question 3 stuff does is highlight the fact that Americans don't want transgender people to exist, that there are so few of us that the 'majority' (cisgender women and girls, men) matter more, and that there is zero education and cultural competency training in regard to gender in politics, the education system, and in popular culture."
While there is alway more work to be done in protecting trans Americans from systemic discrimination and violence, the outcome of Massachusetts vote on question 3 will have heavy implications for the rest of the country. If the referendum is successful in repealing the law — an unprecedented outcome in measures of this nature — supporters say a dangerous precedent could be set for other, less-liberal states where laws against discrimination on the basis of gender identity have been passed. In an America where division is actively encouraged by the President, it is important now more than ever to safeguard the legal protections of at risk communities. While we urge Massachusetts voters to vote "yes" on question 3, it's equally important for all Americans to continue to work to be better allies to the entire LBGTQ+ community.
Brooke Ivey Johnson is a Brooklyn based writer, playwright, and human woman. To read more of her work visit her blog or follow her twitter @BrookeIJohnson.
A government agency proposes to restrict gender identity to only "male" or "female."
The Trump administration is attempting to scale back civil rights of transgender and non-binary identifying persons. The New York Times exposed an interoffice memo from the Department of Health and Human Services (HHS) proposing to dictate the definitions of "sex" and "gender" "on a biological basis that is clear, grounded in science, objective and administrable." The memo caps a concerted effort by the Trump administration to negate Obama-era expansions of civil rights to the transgender community. Previous progress loosened the legal concept of gender in federal education and health programs to recognize gender as an individual's chosen identity rather than the sex assigned at birth.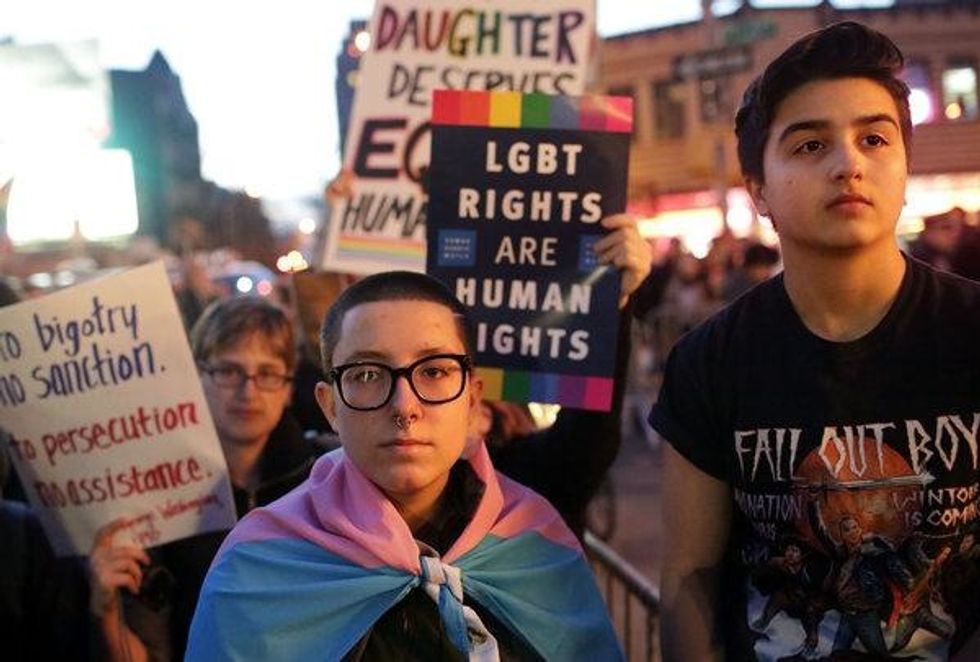 Spirit Daily
Now, HHS plans to present a new definition of "sex" to the Justice Department before the end of this year. The draft of the memo argues: "Sex means a person's status as male or female based on immutable biological traits identifiable by or before birth. The sex listed on a person's birth certificate, as originally issued, shall constitute definitive proof of a person's sex unless rebutted by reliable genetic evidence." If the Justice Department adopts the proposed legal definition, then sex will be restricted to male or female designations, with no legal option to change one's category in adulthood.

The impetus for the memo relates to the federal government's ability to distribute funding to educational services and its power to dictate the policies of those services. The drafted memo attempts to justify defining individuals' gender identity under Title IX of the Education Amendment Act of 1972, which "prohibits discrimination on the basis of sex in any federally funded education program or activity." The claim is that all federal agencies need to adopt a concrete and uniform definition of "sex" in order to comply with the law; in reality, the attempt is the latest in a series of maneuvers to restrict the transgender community's rights. Over the last year, President Trump has attempted to ban transgender people from serving in the military. Contentious political debate has also surrounded the right of transgender individuals to use public restrooms that align with their gender identity rather than their sex assignment at birth.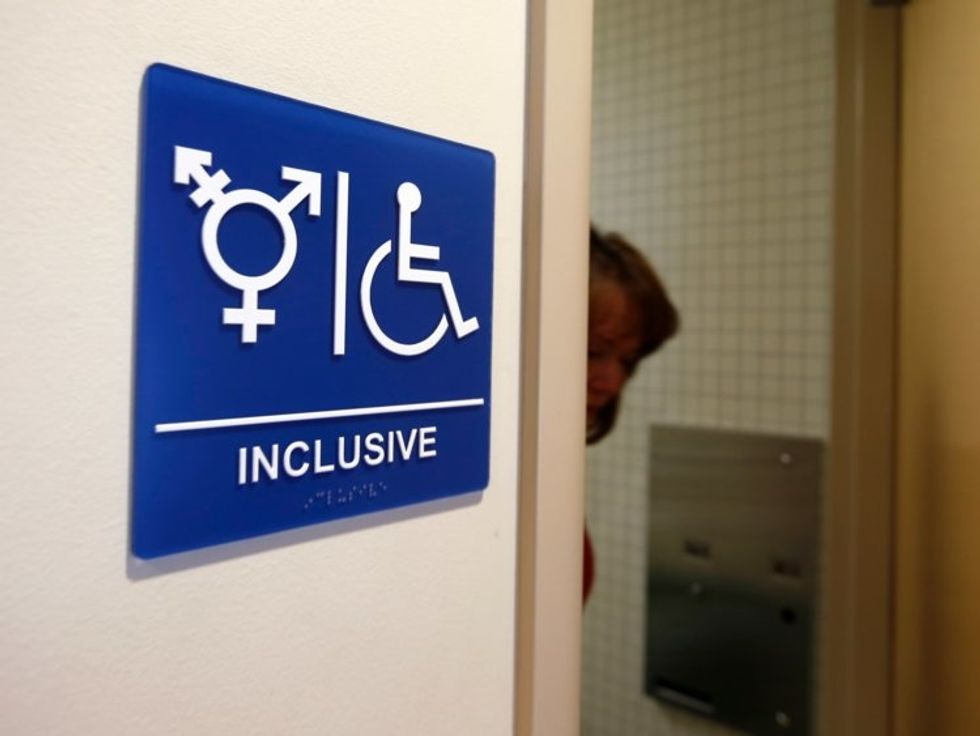 Business Insider
If the proposed definition is approved by the Justice Department, then an estimated 1.4 million transgender Americans could have their right to self-identity negated by U.S. law. Public spaces like locker rooms and bathrooms could become oppressive and discriminatory places that contradict America's putative legal bans of discrimination based on race, color, religion, national origin, age, disability, and sex.

HHS spokeswoman Caitlin Oakley went on record, "We do not comment on alleged, leaked documents that purport to indicate the status of deliberations or the focus of the department," yet she criticized, "The Obama administration's broad definition of 'sex' was enjoined by a federal court on a nationwide basis in December 2016 and the Obama administration did not appeal. That court found that the Obama administration regulation was overbroad and inconsistent with the text of the 1972 Title IX law prohibiting discrimination on the basis of sex."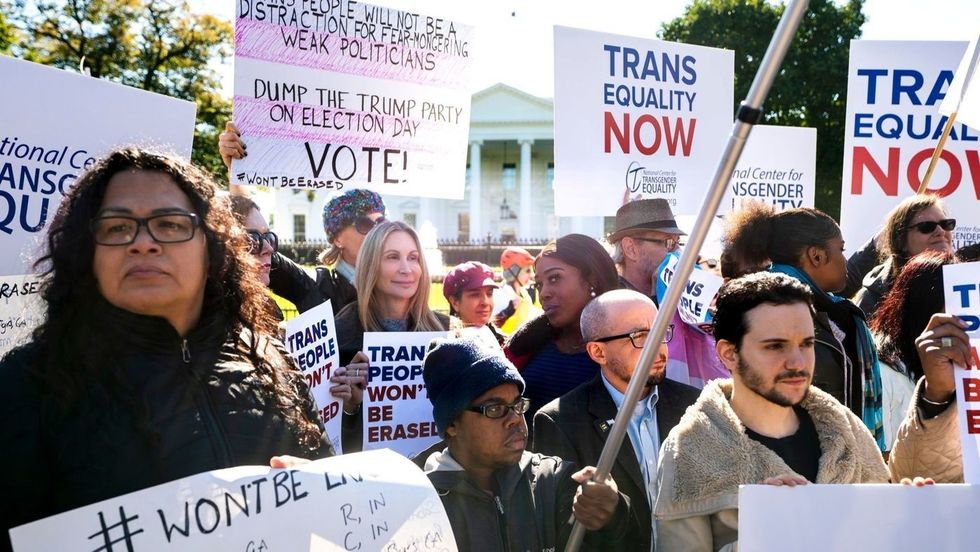 Los Angeles Times
In a response posted by Psychology Today, Elizabeth J. Meyer, Ph.D. castigates the administration for its ignorance, stating, "The authors of this memo are under-informed or misusing terms and concepts that are generally agreed-upon by most active members of the scholarly community who research sex and gender." Dr. Meyer enumerates that gender allows for diverse expressions of the self and is not an "immutable, biological" category, sex is recognized by the medical community as a multifaceted set of characteristics, and gender is constructed by social institutions that have "harmed many people and led to long-term harm" when prescribed in rigid and oppressive regimes.

"This narrowing of civil rights protections – which on its surface impacts a small percentage of the population – in actuality harms us all," Dr. Meyer attests.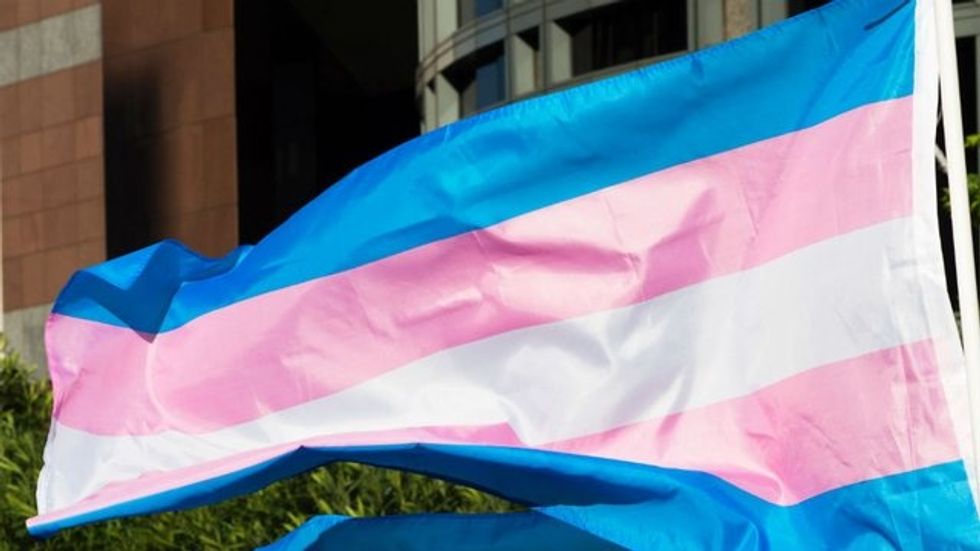 The Hill
In fact, the federal imposition of a single, rigid definition of "gender" also highlights how divisive social issues give rise to tensions between state and federal governments. Earlier this month, New York City Mayor Bill de Blasio signed into law a provision that added a third gender category ("X") on birth certificates. New York City joined five other states to do so, decreeing that restrictions to male and female categories discriminate against non-binary, gender-nonconforming, and transgender people. With five states taking action to widen their local law's recognition of gender identities and the federal government pushing to narrow them, the conflict rests between state and federal administrations. If the U.S. government is seeking to codify the gender binary into law, then what power will the states have to counteract it? Who will listen?

Meg Hanson is a Brooklyn-based writer, teacher, and jaywalker. Find Meg at her website and on Twitter @megsoyung.