Dall-E Mini, the AI-powered text-to-image generator has taken over the internet. With its ability to render nearly anything your meme-loving heart desires, anyone can make their dreams come true.
DALL-E 2, a portmanteau of Salvador Dali, the surrealist and Wall-E, the Pixar robot, was created by OpenAI and is not widely available; it creates far cleaner imagery and was recently used to launch Cosmpolitan's first AI-generated cover. The art world has been one of the first industries to truly embrace AI.
The open-sourced miniature version is what's responsible for the memes. Programmer Boris Dayma wants to make AI more accessible; he built the Dall-E Mini program as part of a competition held by Google and an AI community called Hugging Face.
And with great technology, comes great memes. Typing a short phrase into Dall-E Mini will manifest 9 different amalgamations, theoretically shaping into reality the strange images you've conjured. Its popularity leads to too much traffic, often resulting in an error that can be fixed by refreshing the page or trying again later.
If you want to be a part of the creation of AI-powered engines, it all starts with code. CodeAcademy explains that Dall-E Mini is a seq2seq model, "typically used in natural language processing (NLP) for things like translation and conversational modeling." CodeAcademy's Text Generation course will teach you how to utilize seq2seq, but they also offer opportunities to learn 14+ coding languages at your own pace.
You can choose the Machine Learning Specialist career path if you want to become a Data Scientist who develops these types of programs, but you can also choose courses by language, subject (what is cybersecurity?) or even skill - build a website with HTML, CSS, and more.
CodeAcademy offers many classes for free as well as a free trial; it's an invaluable resource for giving people of all experience levels the fundamentals they need to build the world they want to see.
As for Dall-E Mini, while some have opted to create beauty, most have opted for memes. Here are some of the internet's favorites:
There's no looking back now, not once you've seen Pugachu; artificial intelligence is here to stay.
CULTURE
Trump Administration Aims to Redefine Gender
CNBC
A government agency proposes to restrict gender identity to only "male" or "female."
The Trump administration is attempting to scale back civil rights of transgender and non-binary identifying persons. The New York Timesexposed an interoffice memo from the Department of Health and Human Services (HHS) proposing to dictate the definitions of "sex" and "gender" "on a biological basis that is clear, grounded in science, objective and administrable." The memo caps a concerted effort by the Trump administration to negate Obama-era expansions of civil rights to the transgender community. Previous progress loosened the legal concept of gender in federal education and health programs to recognize gender as an individual's chosen identity rather than the sex assigned at birth.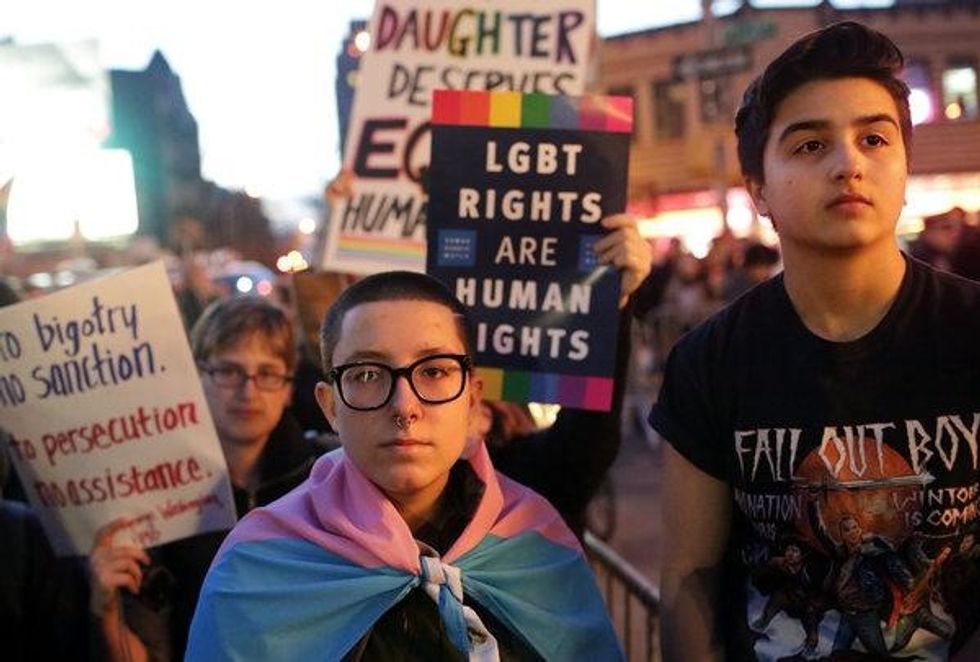 Spirit Daily
Now, HHS plans to present a new definition of "sex" to the Justice Department before the end of this year. The draft of the memo argues: "Sex means a person's status as male or female based on immutable biological traits identifiable by or before birth. The sex listed on a person's birth certificate, as originally issued, shall constitute definitive proof of a person's sex unless rebutted by reliable genetic evidence." If the Justice Department adopts the proposed legal definition, then sex will be restricted to male or female designations, with no legal option to change one's category in adulthood.

The impetus for the memo relates to the federal government's ability to distribute funding to educational services and its power to dictate the policies of those services. The drafted memo attempts to justify defining individuals' gender identity under Title IX of the Education Amendment Act of 1972, which "prohibits discrimination on the basis of sex in any federally funded education program or activity." The claim is that all federal agencies need to adopt a concrete and uniform definition of "sex" in order to comply with the law; in reality, the attempt is the latest in a series of maneuvers to restrict the transgender community's rights. Over the last year, President Trump has attempted to ban transgender people from serving in the military. Contentious political debate has also surrounded the right of transgender individuals to use public restrooms that align with their gender identity rather than their sex assignment at birth.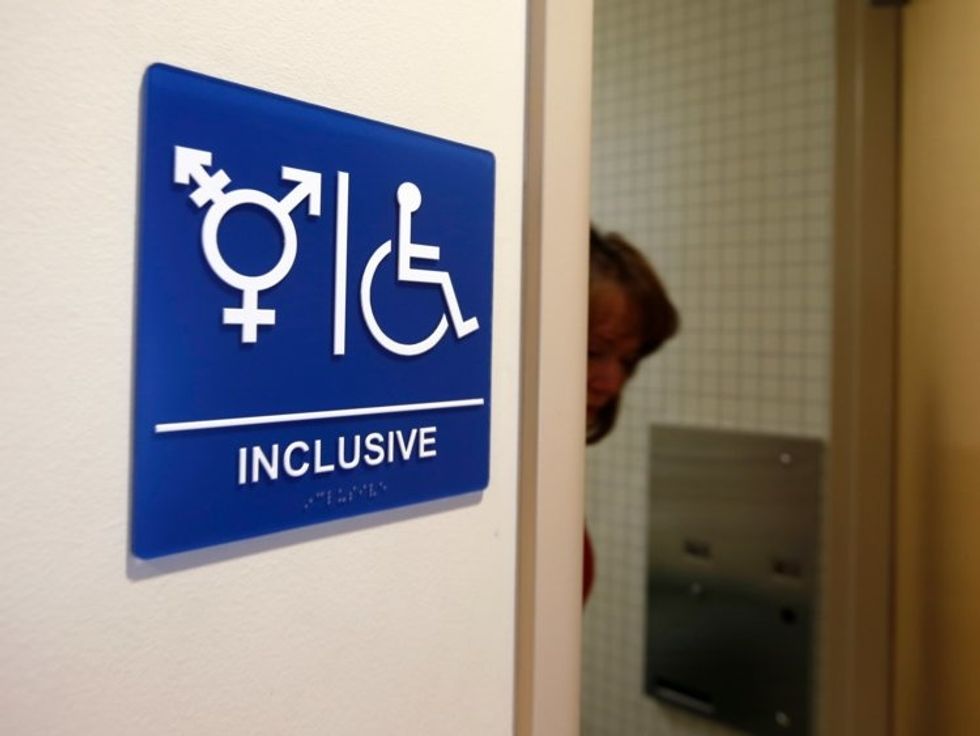 Business Insider
If the proposed definition is approved by the Justice Department, then an estimated 1.4 million transgender Americans could have their right to self-identity negated by U.S. law. Public spaces like locker rooms and bathrooms could become oppressive and discriminatory places that contradict America's putative legal bans of discrimination based on race, color, religion, national origin, age, disability, and sex.

HHS spokeswoman Caitlin Oakley went on record, "We do not comment on alleged, leaked documents that purport to indicate the status of deliberations or the focus of the department," yet she criticized, "The Obama administration's broad definition of 'sex' was enjoined by a federal court on a nationwide basis in December 2016 and the Obama administration did not appeal. That court found that the Obama administration regulation was overbroad and inconsistent with the text of the 1972 Title IX law prohibiting discrimination on the basis of sex."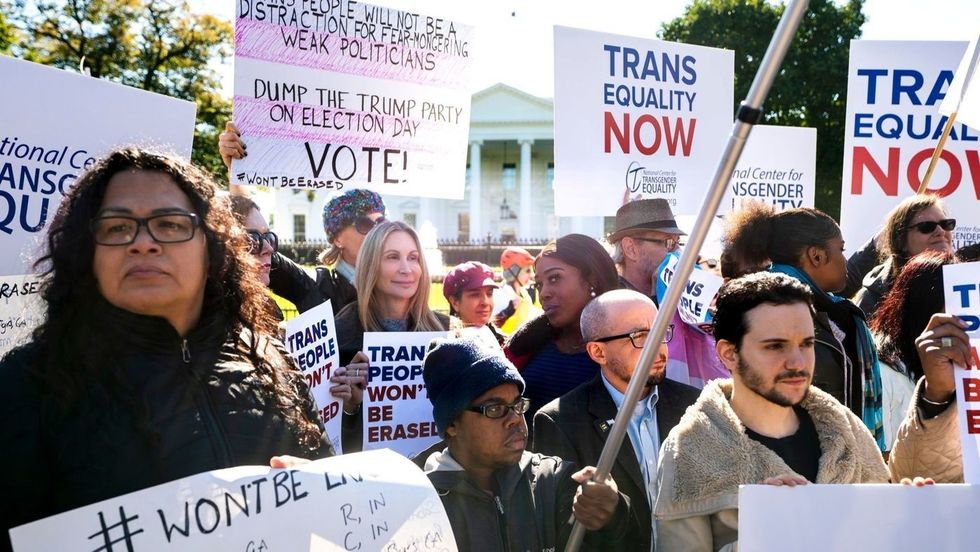 Los Angeles Times
In a response posted by Psychology Today, Elizabeth J. Meyer, Ph.D. castigates the administration for its ignorance, stating, "The authors of this memo are under-informed or misusing terms and concepts that are generally agreed-upon by most active members of the scholarly community who research sex and gender." Dr. Meyer enumerates that gender allows for diverse expressions of the self and is not an "immutable, biological" category, sex is recognized by the medical community as a multifaceted set of characteristics, and gender is constructed by social institutions that have "harmed many people and led to long-term harm" when prescribed in rigid and oppressive regimes.

"This narrowing of civil rights protections – which on its surface impacts a small percentage of the population – in actuality harms us all," Dr. Meyer attests.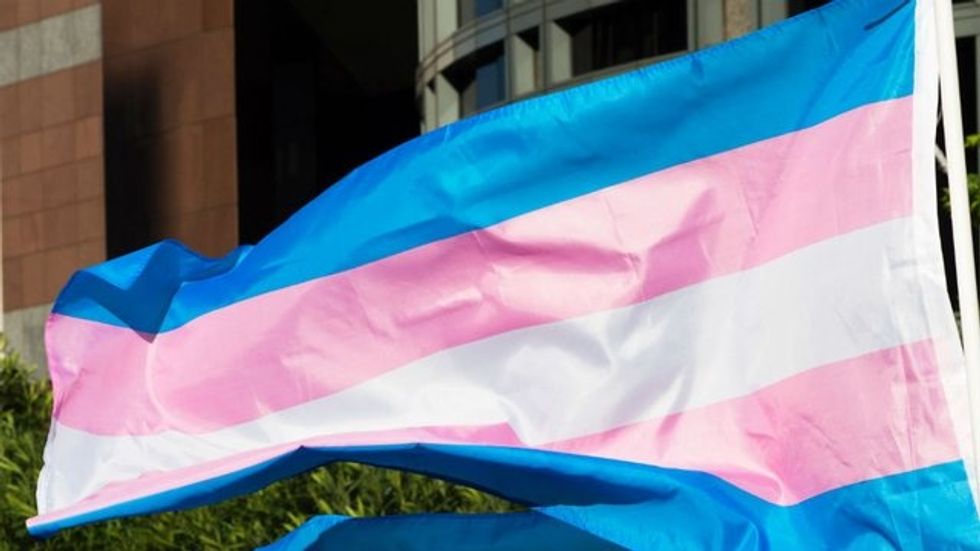 The Hill
In fact, the federal imposition of a single, rigid definition of "gender" also highlights how divisive social issues give rise to tensions between state and federal governments. Earlier this month, New York City Mayor Bill de Blasio signed into law a provision that added a third gender category ("X") on birth certificates. New York City joined five other states to do so, decreeing that restrictions to male and female categories discriminate against non-binary, gender-nonconforming, and transgender people. With five states taking action to widen their local law's recognition of gender identities and the federal government pushing to narrow them, the conflict rests between state and federal administrations. If the U.S. government is seeking to codify the gender binary into law, then what power will the states have to counteract it? Who will listen?

Meg Hanson is a Brooklyn-based writer, teacher, and jaywalker. Find Meg at her website and on Twitter @megsoyung.